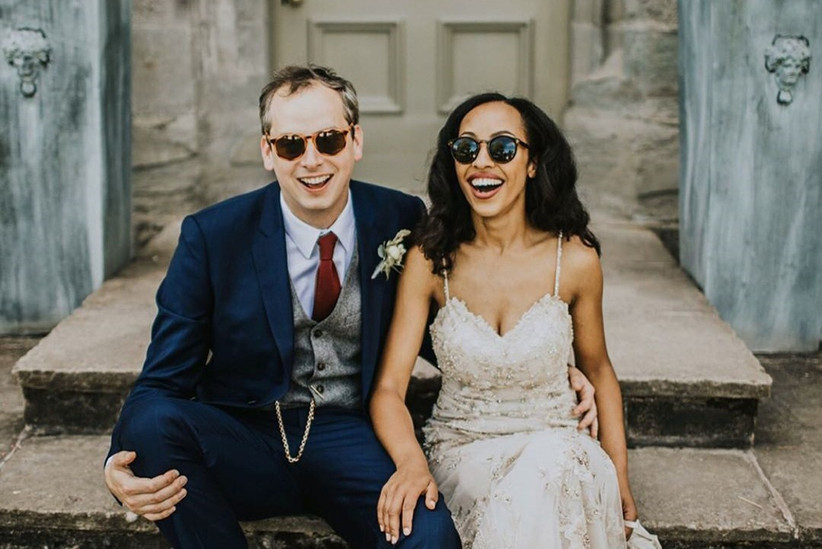 The UK has some of the most talented Black wedding suppliers in the world. These skilled experts – from photographers and florists to makeup artists and caterers – will help you look and feel your best, capturing and treasuring the most special day of your life.
Hitched is committed to showcasing the best of the best in the wedding industry, and we acknowledge we haven't been inclusive enough in the past. We're beginning to put into action long-term strategies to change this – and we've started by compiling this list of 100 of the best Black-owned wedding businesses in the UK that deserve to be recognised for their creativity, passion and talent.
Start by following these incredible suppliers on Instagram, sharing their work and supporting their businesses. We know you'll find suppliers whose work you adore and want working with you on your wedding day.
We want to thank everyone who has put together their own resources that helped us compile this list. We're particularly grateful to Chenai of ByChenai Events and Mako of Berry and Brie (make sure you watch their Instagram story highlight on being a Black supplier in the wedding industry); and Ofe of Studio Oudizo who has an amazing edit of Black suppliers on her Instagram and runs the beautiful @noireweddingedit.
Photographers + Videographers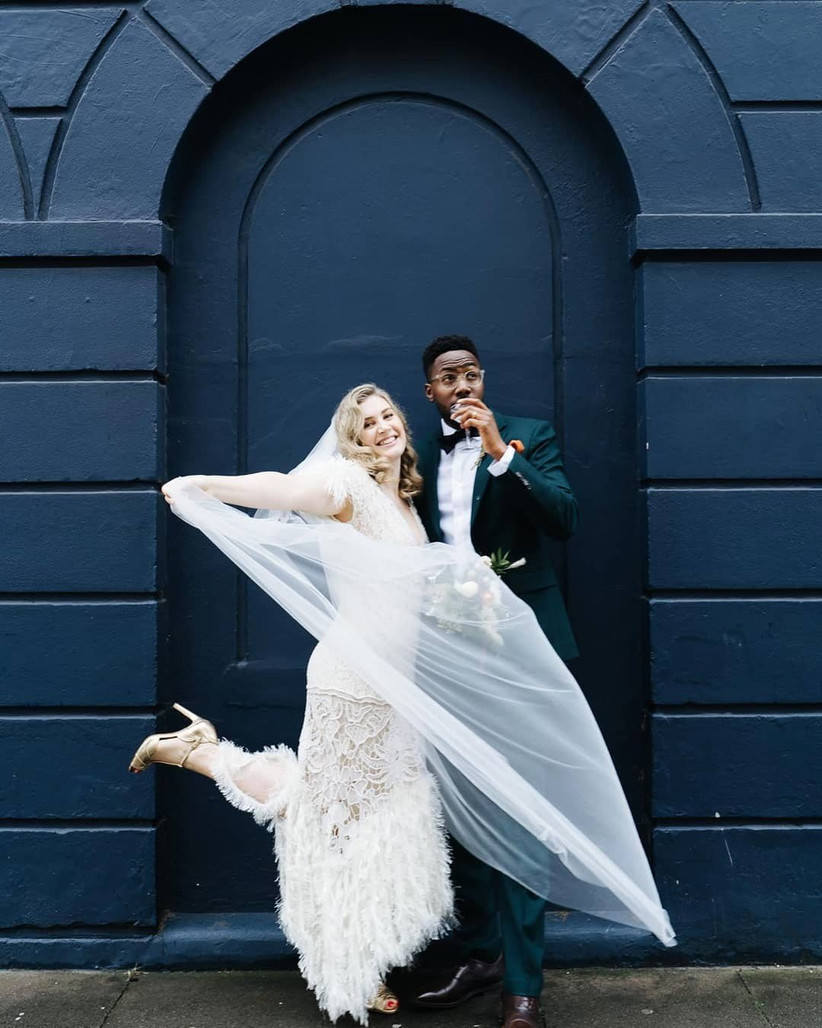 Image: @joelvis_photo
Alternative London wedding photographer Jo tells love stories with creativity, colour and an inquisitive soul. She captures honest moments of connection and genuine emotion that represent each couple as they are.
Cool urban venues and quirky couples that inject personality into everything from their outfits to their entertainment are Marni's favourites. If you want a friendly photographer that catches those candid moments your guests will want as their new profile picture, she's your woman.
Photographer Yemi creates unforgettable wedding memories with an aim to "make you feel something when you look through your wedding photographs." Having been both sides of the camera, he knows how to keep your comfortable and calm on a stressful day.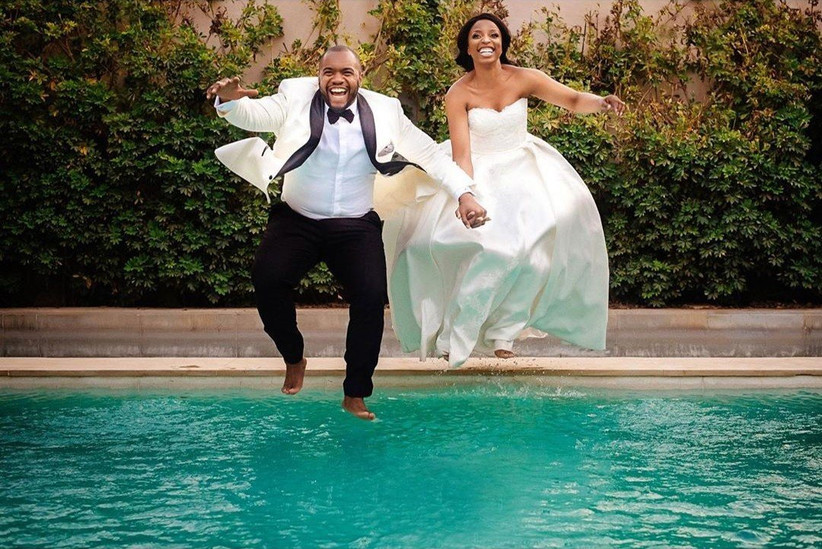 Image: @bigg_ayo
4. Bigg Ayo Photography – @bigg_ayo
International documentary wedding photographer Bigg will make your day look as glamorous as a fashion shoot, with all the joy, romance and emotion of a storytelling artist. Perfect to hire for destination weddings!
Leesha is a fun, quirky Cardiff-based wedding photographer who's ideal for couples who want the tiny details, the quiet moments, the genuine laughter, the intense tears and the soul-soaring laughter preserved on camera to share with loved ones.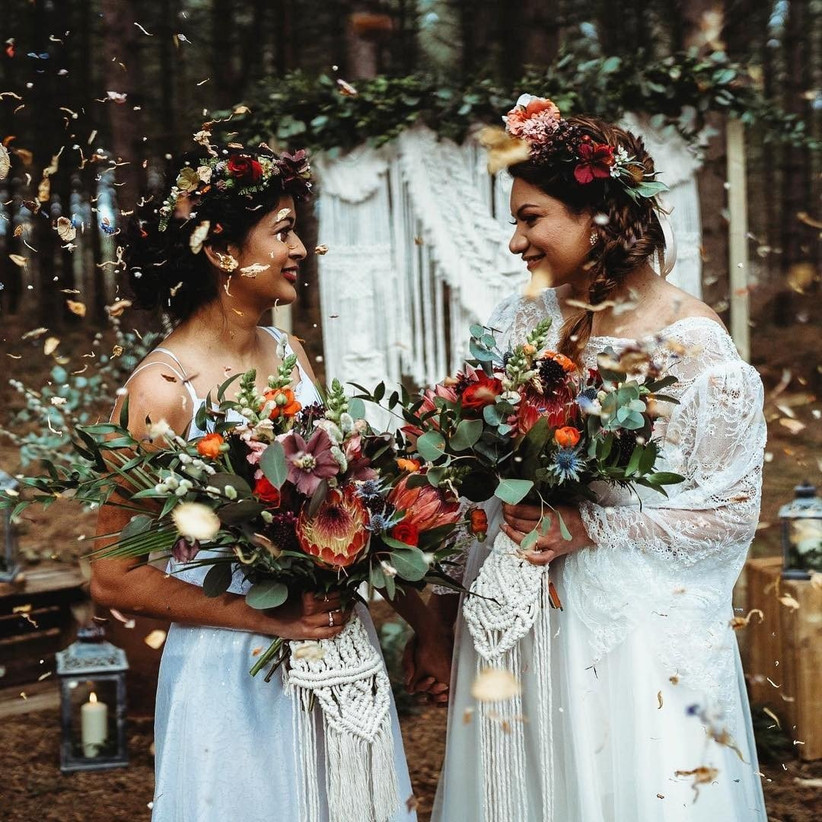 Image: @leeshawilliamsphoto
Carla builds real friendships with her clients to put them at ease and makes sure you get those authentic, once-in-a-lifetime shots that you'll treasure for years to come. Relaxed, fun and unobtrusive, you'll feel the love emanating from her photos.
Glamour and elegance are the bedrocks of the documentary-style photography of the immensely talented team at Deru Studios. They consider your photos to be beautiful works of art and treat them with amazing attention to detail.
Contemporary and cool wedding videography that lets the personality of the couple and atmosphere of the day really shine through. Marv and his wife Bethel are exactly the kind of couple you'd want to have following you for your wedding day – there's no higher praise than that!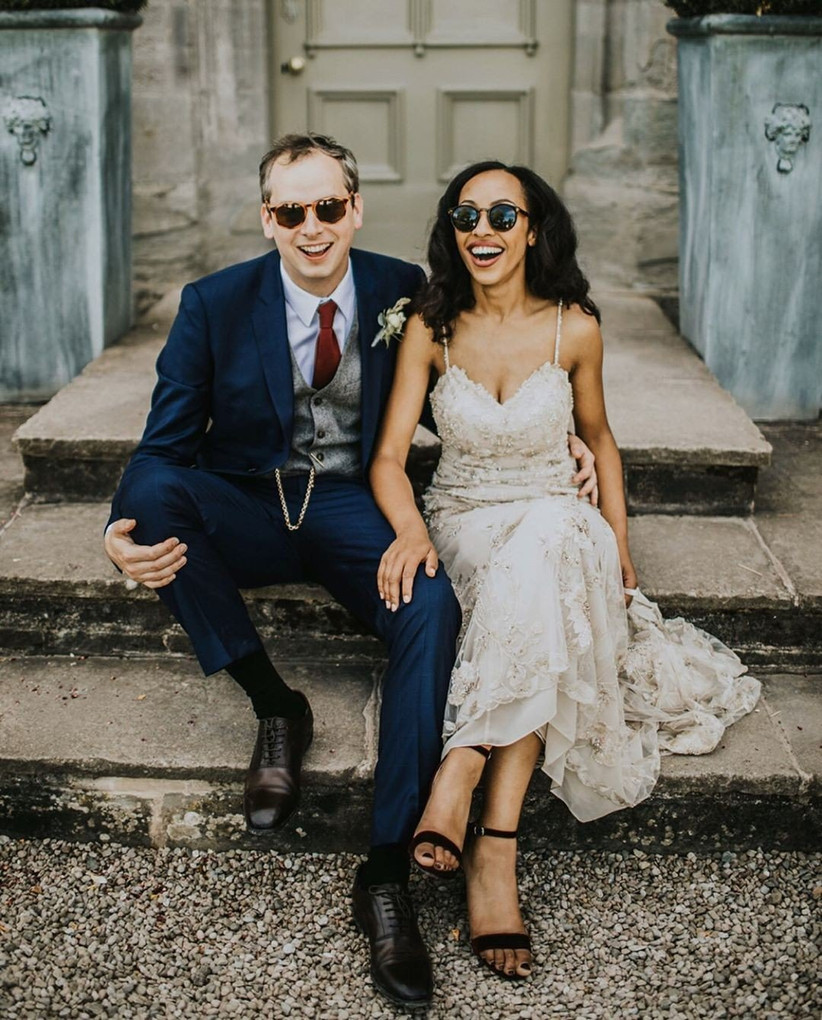 Image: @igordemba
Adventurous and creative, Igor travels for awe-inspiring weddings all around the world (his Instagram will convince you to have a destination wedding) but he's just as at home photographing atmospheric, one-of-a-kind days in the UK.
Jonathan captures "wild hearts" with a warm, creative eye and plenty of atmosphere and colour. He earns special praise from his clients for being "kind, patient and genuine".
Nicknamed the 'Tog in the Hat' for his love of headwear, Jay brings an easy charm to your day to help you feel relaxed and shoot cool, raw and modern wedding photography and videography you'll treasure.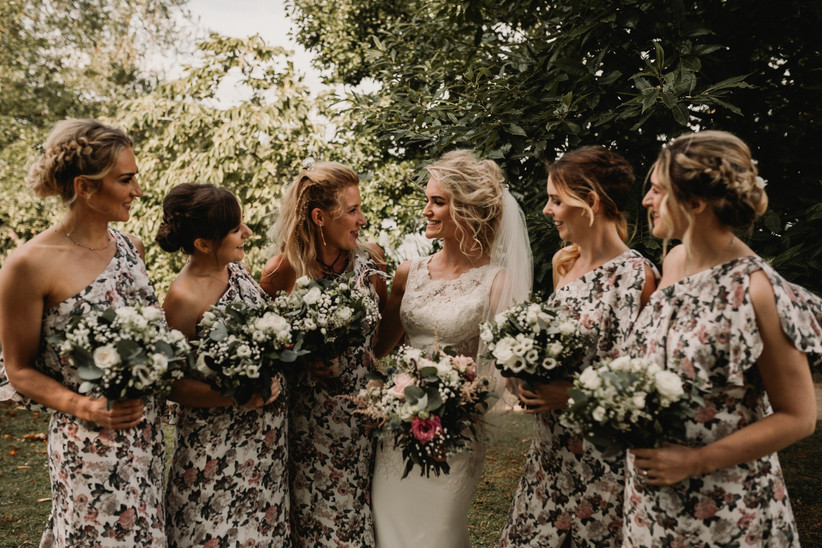 Image: @loveluella
Love and soul ooze from self-confessed "hopeless romantic" Tash's photos. She's based across Cheshire and North Wales and is a dab hand at capturing the wildness of the landscape and cool architecture across the region while making the couple and their love story front and centre.
Epic, beautiful photography is Tanya's wheelhouse, and her eye for light and details bring the entire day to life. Her photos are natural, bright and full of emotion.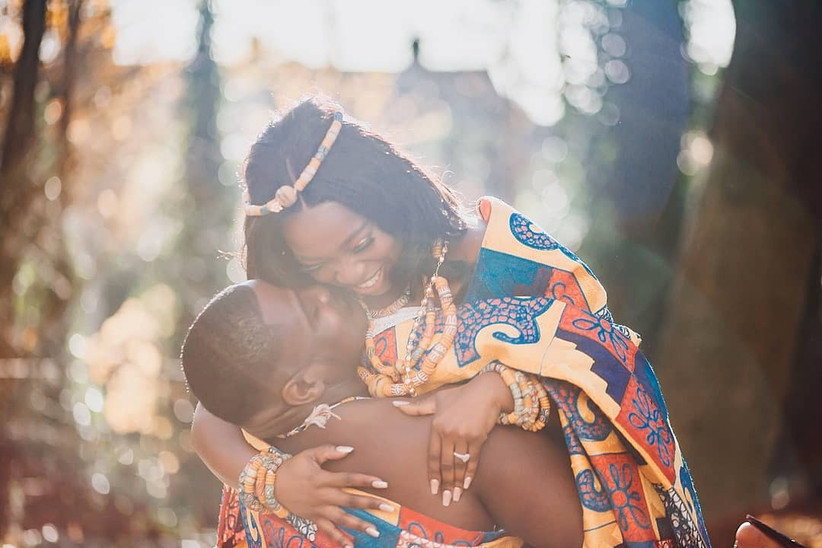 Image: @wolfshootsweddings
Osman "loves watching people in love" and he's very good at it. His documentary-style wedding photography is authentic and intimate, finding those unexpected moments and  capturing the magic of the day.
With a background in portraits and fashion, Christian has an amazing eye for subtle detail and has perfected the art of blending into the background to capture those relaxed, happy, joyful moments without you even realising he's there.
'The Quirky' team is made of up of Beatrice on photos and her partner Jeremie on video and they live up to their name. Capturing fun, alternative photography, they are actually based in France but they travel all over the world to capture wedding photos, including the UK.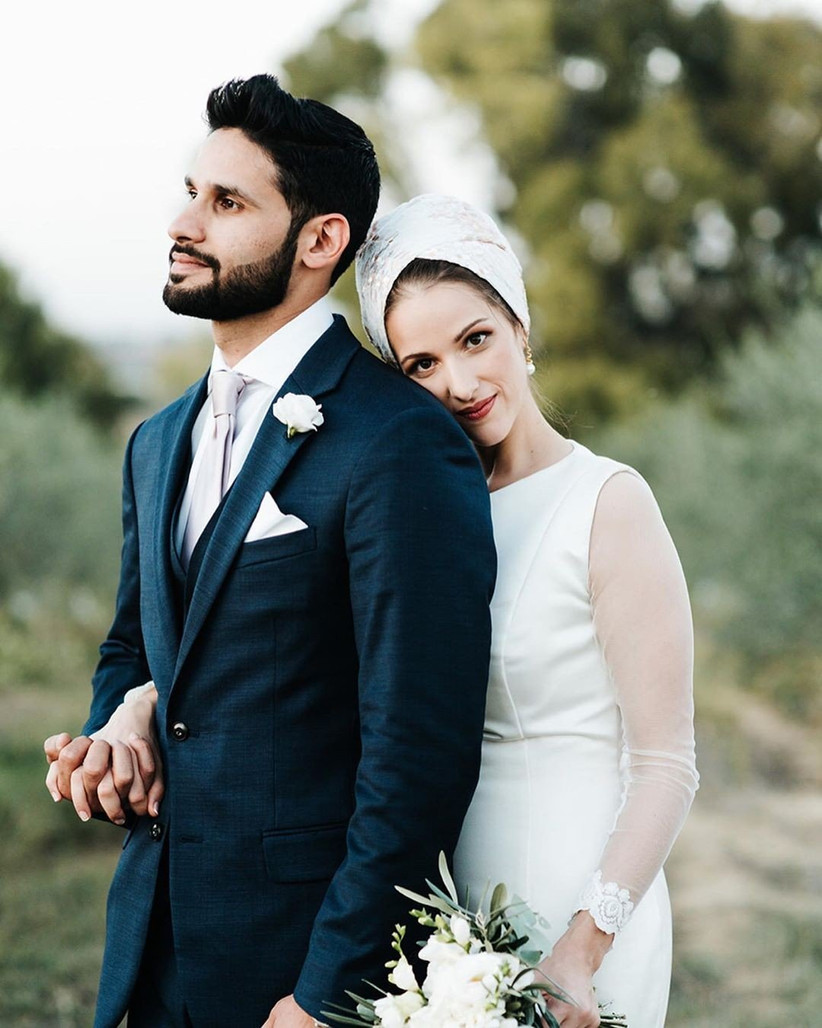 Image: @salsabilmorrisonphotography
Norfolk based wedding photographer Salsabil creates windows into intimate moments with her lens, capturing photos that can be enjoyed by your family for generations. She's there for the moments of authentic joy and emotion – and having planned her own wedding in just three months she's sensitive to each couple's requirements of the day.
If you want luxury fine art photography, this is the place to go. Compelling and creative photos sing of each couple's love story and the man himself goes the extra mile to capture every moment.
The real, unscripted moments of your big day are what Slick Photography specialise in, mixing editorial-style candid photos with portraiture to get the full essence and flavour of your day.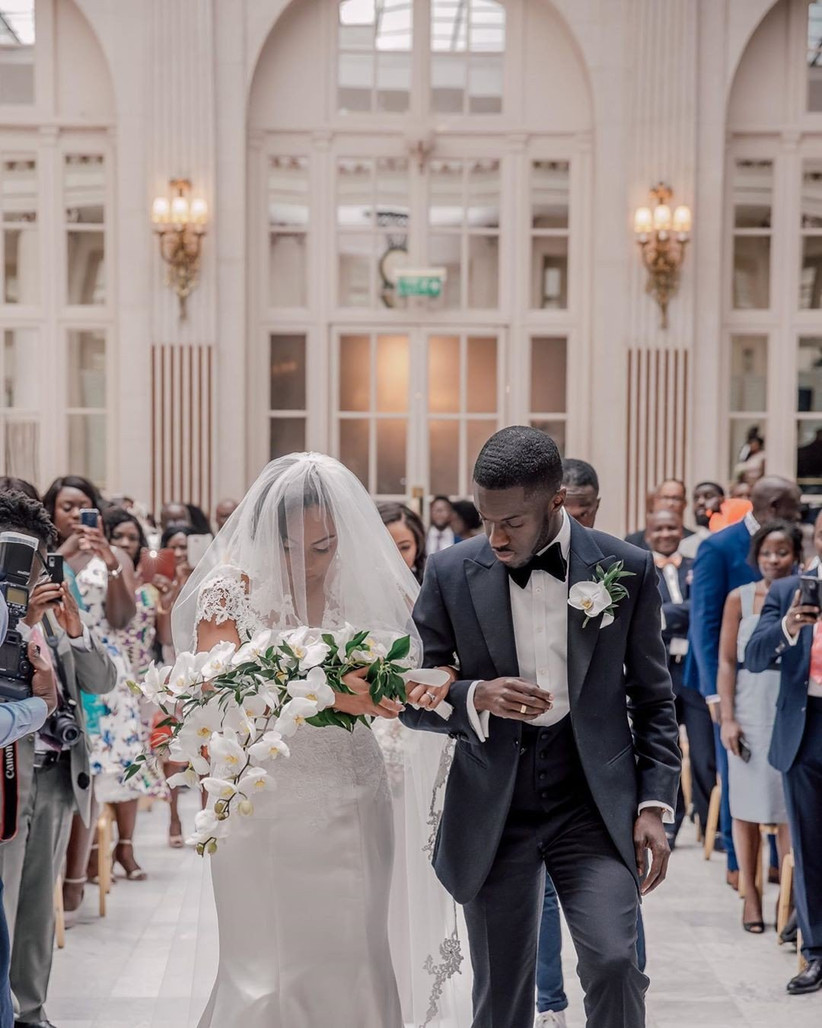 Image: @b.achana
20. Ben Achana Photography – @b.achana
Ben comes from a background capturing events and London nightlife so if you want your epic reception party captured on camera with all the lights, dancing, energy and entertainment, he's your man. Plus, he's pretty excellent at the daytime stuff too!
From your engagement shoot to your wedding day, Jesse's style is very natural, finding the colour, heart and soul in each relationship she photographs.
London-based international photographers A & O Studios has shot at some of the most prestigious venues in the UK and is trusted and experienced at bringing vibrant, luxury weddings to life in his photos.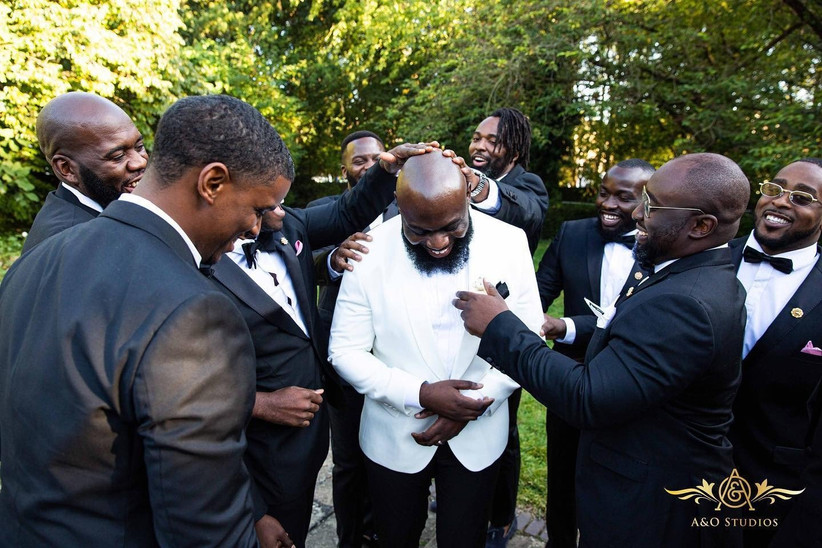 Image: @aando_studios
An award-winning videography company that specialise in wedding cinematography and have extensive experience capturing the joy, beauty and energy of African weddings.
This creative team have an eye for making amazing, luxury wedding films, and even have 360-degree video booths to capture your wedding like no one else can. Cool, quality videography guaranteed.
Celebrants
If you want a laid back celebrant to help you savour your special moment, Jamie brings fun, creativity and calm to her personalised ceremonies.
Wherever you want to host your special day, London-based Jennifer will help you realise your dream, whether it's a modern wedding on the London Eye or an private and intimate vow renewal in your back garden.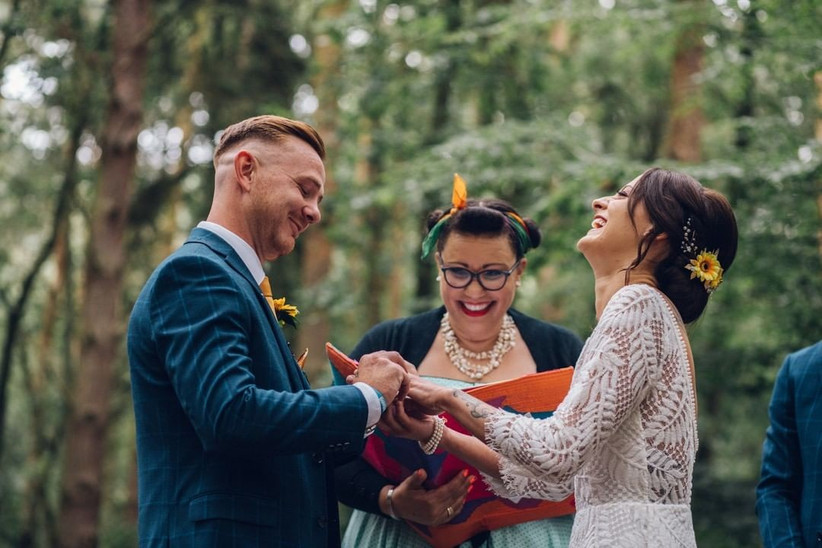 Image: @michelle_funkycelebrant
Independent, inclusive and award-winning, Michelle lives up to her name as a "funky" celebrant with bags of passion, quirkiness and charm.
Independent celebrant Sheron is welcoming and empathetic, conducting unique ceremonies for all religions and beliefs with humour and personality.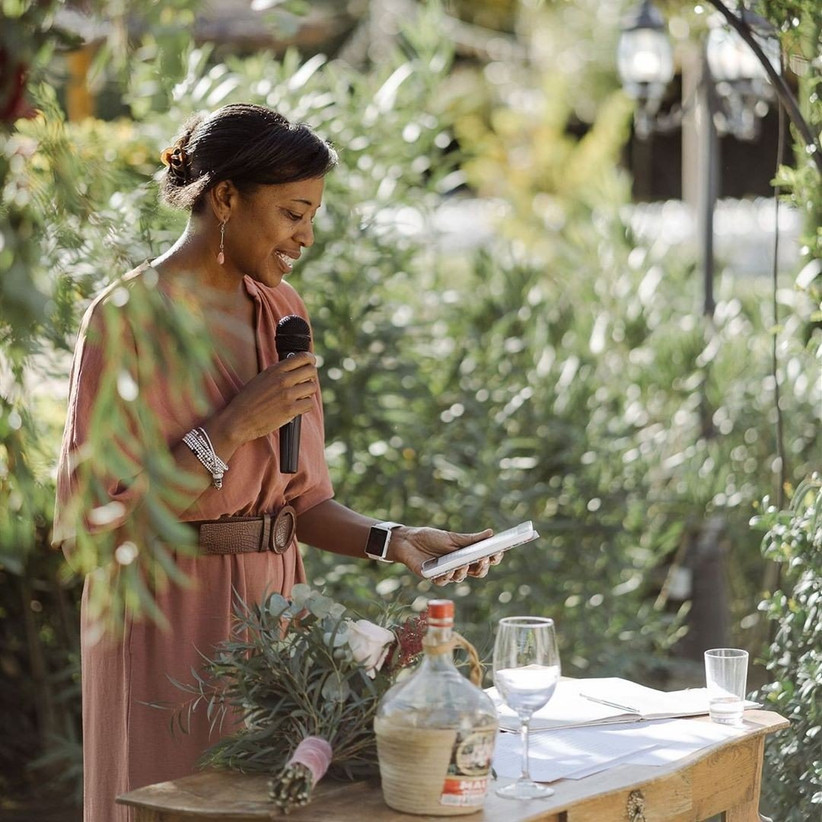 Image: @celebrantscollective
Experienced Humanist celebrant Justine is based in Brighton and praised by her couples as a "real wordsmith" for her relaxed, bespoke ceremonies that are bursting with love.
Founded by celebrant Natasha Johnson, who is based in Spain, the Collective will help you find a trusted and passionate celebrant across Europe – ideal for destination weddings.
Stationery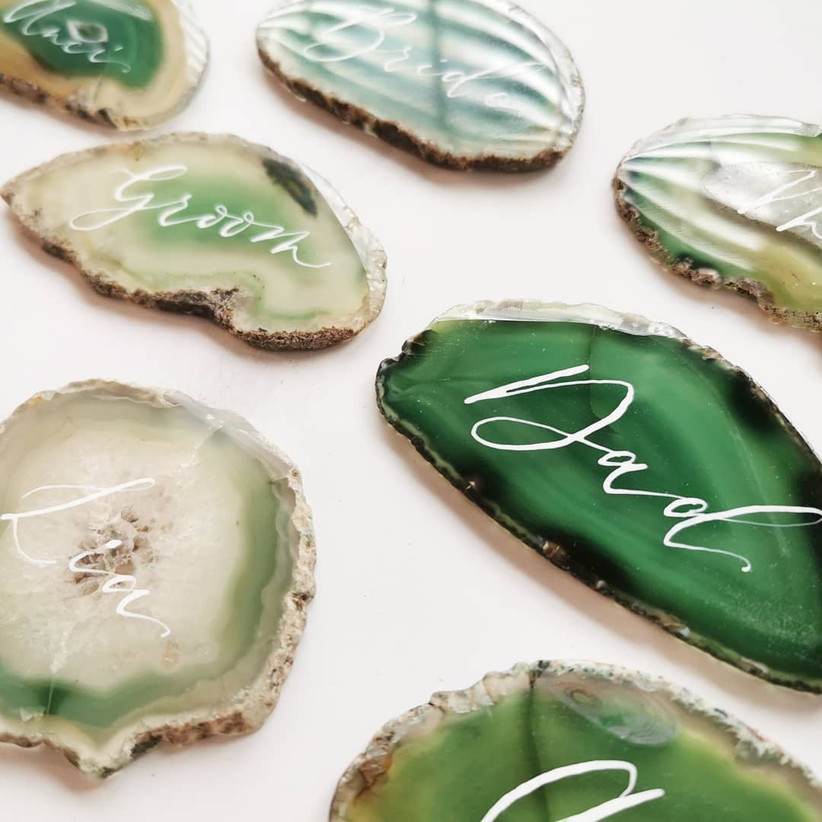 Image: @studiooudizo
Boutique wedding stationery from the mind of designer Ofe, who makes modern, luxe pieces for weddings. Her work is seriously cool, like the stunning agate place cards above, and her unique velvet vow books.
Beautiful luxury hand lettering and calligraphy from this little London studio that's perfect for extra special invites and envelopes.
Chloe's eco-friendly, quirky, design-led stationery is made in her Kent studio, where the focus is on reducing waste, recycling wherever possible and seeking out reclaimed, sustainable, local and biodegradable materials.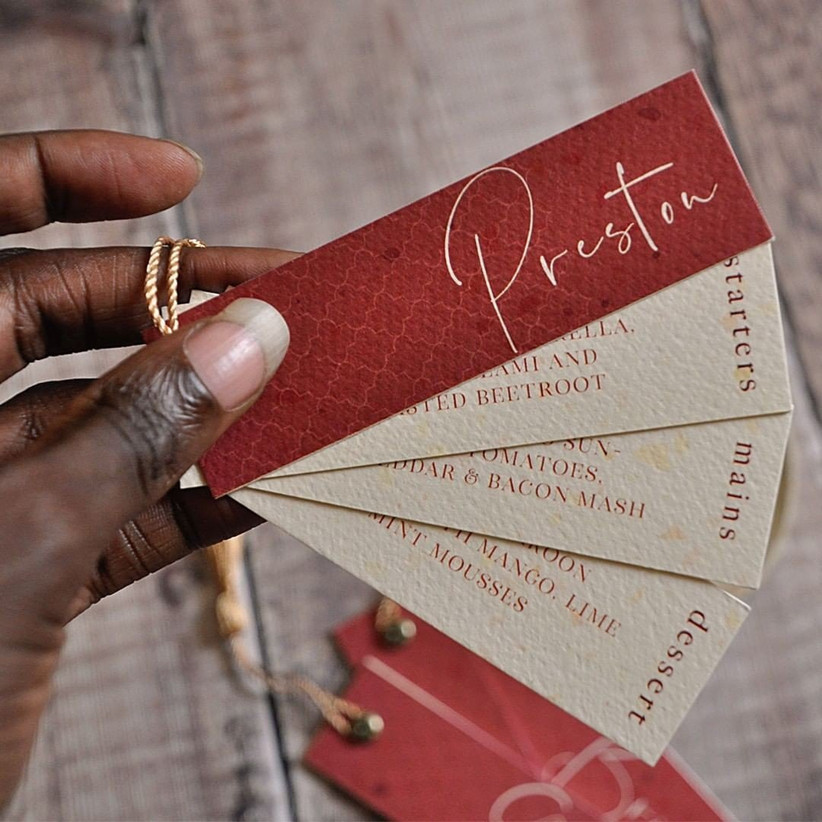 Image: @chloecreative1
Illyahna is a self-taught modern calligrapher with a unique and creative style that combines colour with flourish and flair.
Designer Tracy makes personalised wedding items, such as custom satin lace robes for brides, bridesmaid clutches, wedding signs, velvet hangers and more for those perfect finishing touches.
Cake Makers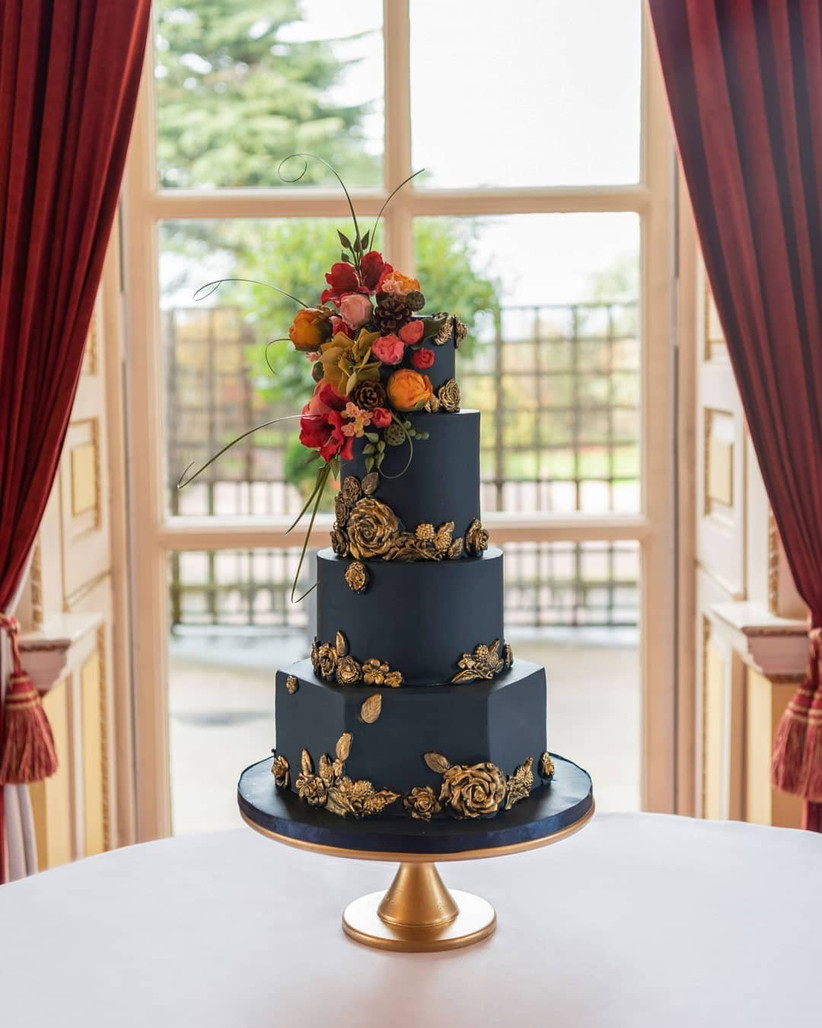 Image: @teesbakeryuk
Founded by banker-turned-luxury-cake-maker Toyin, this multi-award-winning wedding cake company prioritises flavour and texture alongside spectacular design and incredible floral sugar work for truly romantic creations.
37. The Indulgent Sugar Plum – @ms_sugar_plum
A "cake architect" handcrafting modern, abstract, bold designs that inspire conversation. With vibrant colours, cool techniques, and work of art "concept" cakes, these are a one-of-a-kind luxury.
Elegant or whimsical, Jasmine can whip you up a gorgeous wedding cake and pretty sweet treats to accompany it. She names each of the cakes she has the honour of baking and you can choose from classic flavours or her secret garden specials for exotic, unique flavours.
Toyin offers breathtaking suspended wedding cake displays that hang from flower-adorned frames and create a real taking point! Her stunning marble cakes and precise icing handiwork make for centrepiece-worthy cakes.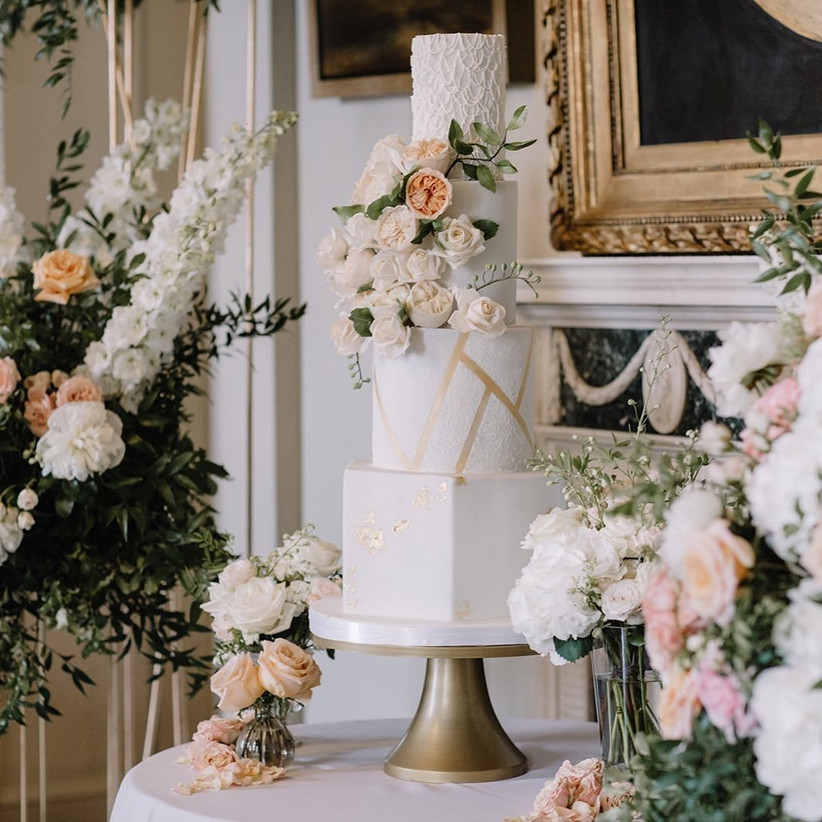 Image: @monanniecakes
The Hitched team can personally attest to Fen's delicious, elegant and modern, flavour-first bespoke cakes. She prides herself in making your vision come true and does not disappoint! Don't miss the amazing patisserie too.
We're in love with luxury Cotswold cake maker Pia's fancy buttercream and rustic semi-naked cakes which scream out for a chic barn wedding. She'll top with everything from edible flowers and herbs to 24ct gold leaf and pearls for an Instagram-worthy look.
Raspberry ripple; Biscoff buttercream and chocolate; red velvet and Oreo – mouthwatering contemporary cakes is the name of the game, and you'd be foolish not to get Abigail's personalised marble fondant biscuits as favours too.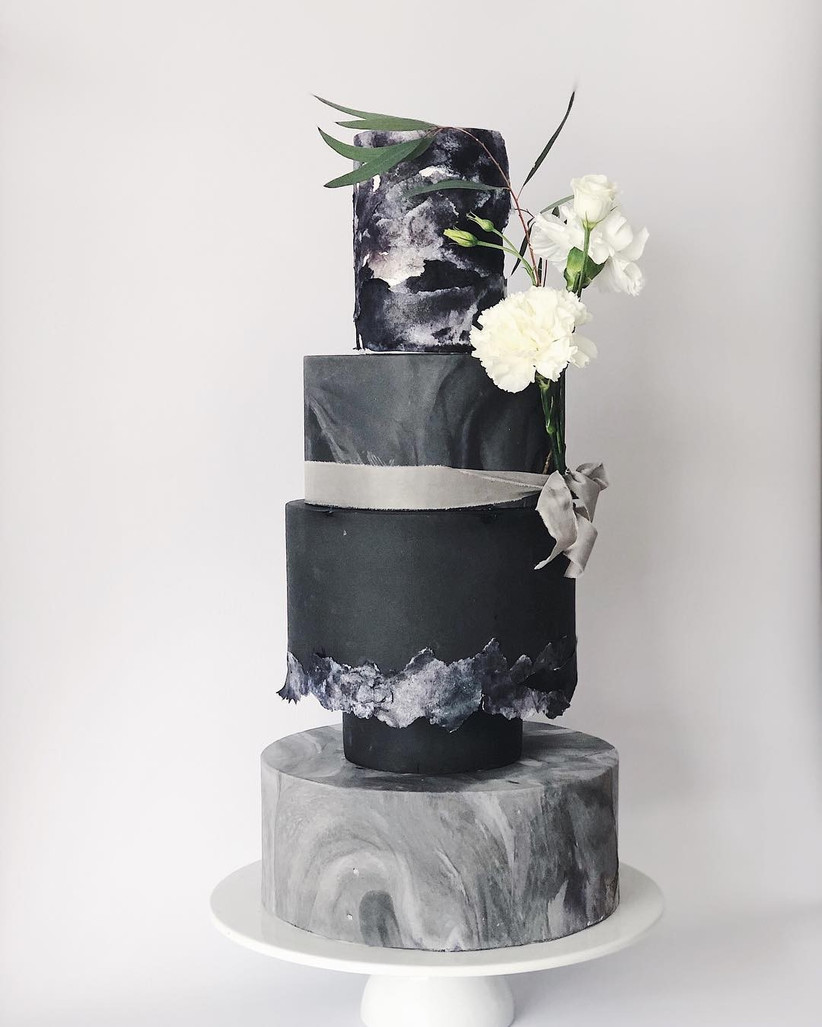 Image: @mandhcake
If you want a dessert table, Pam's your lady for decadent macarons, cupcakes, patisserie, chocolates, cheesecake and, of course, eye-catching wedding cakes. We adore her all her styles, but the pink pastel look is our favourite.
Helen is the owner of vegan bakery Doughmain in the Wirral and makes a range of incredible vegan doughnuts and cakes. The cafe is '90s-inspired and there's a little bit of nostalgic love in each one of these colourful creations. Don't look at her doughnut walls if you're hungry – your mouth will be watering.
Owner Autumn's talents don't just extend to cake, but stationery and jewellery design too. It's why there's so much creativity in her design-led and delectable creations which feature plenty of colour.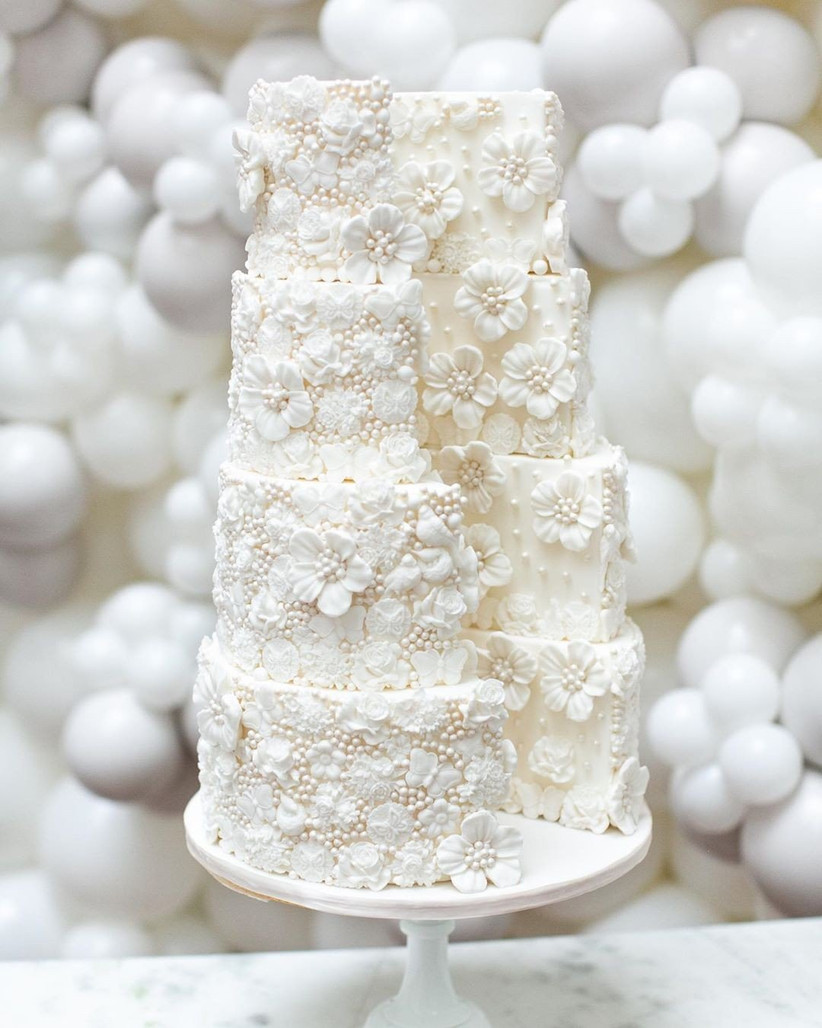 Image: @elizabethscakeemporium
Cake queen Elizabeth Solaru is a world renowned sugarcraft teacher so you can just imagine what her beautiful creations look like. As a preferred supplier to some of the best venues in the world, you can expect a jaw-dropping aesthetic (including edible jewels and pearls) combined with delicious flavour.
Wedding Dress Designers + Wedding Outfitters
Glamorous, romantic and showstopping: Jacqui makes beautiful bespoke wedding dresses and occasionwear from her London studio, with a focus on structuring and embellishments.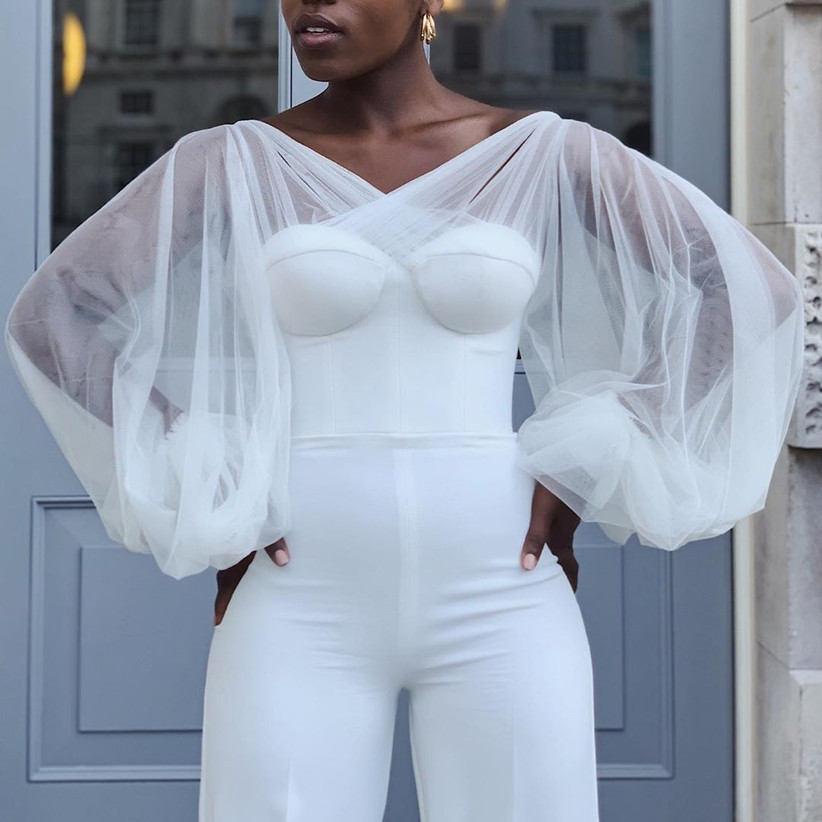 Image: @alonuko_bespoke
Alonuko is the home of bespoke intricate and structured bridal and evening wear, with an amazing corset range to enhance a bride's natural shape. Designer Gbemi's aim is to create dresses and jumpsuits that highlight and amplify inner beauty and confidence. Can you believe she started this brand while still a teeanger?
Fashion forward brides love Rita's designs, which use sustainable vintage lace and silk, and reflect a contemporary aesthetic inspired by art, music, dance and theatre – that means lightness, movement and playfulness.
Kate combines classic elements of '30s and '40s styling with modern twists for unique, elegant and unexpected wedding dresses. Her bridal headpieces and accessories are to die for!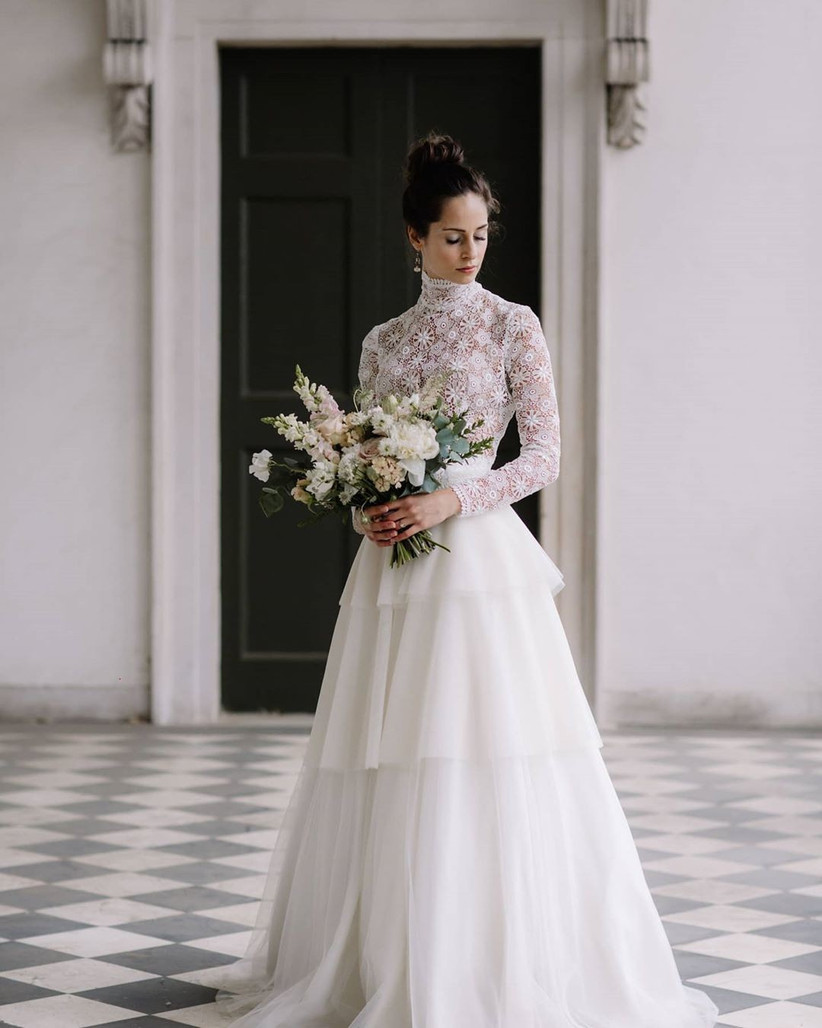 Image: @edmondsonbridalcouture
51. Oui Madam Bridal Atelier – @ouimadam1
Cynthia makes one-of-a-kind, handcrafted wedding dresses from her studio in North London with unrivalled mastery. Bursting with texture and clean lines, her bespoke dresses are perfectly-fitted modern classics. Did we mention she's previously made dresses for Jennifer Lopez and Reese Witherspoon?
Naomi's bespoke wedding dresses are hand-crafted with fine laces, silks and embellishments at her Kent studio. Her process is a collaboration with the bride, bringing her unique beauty, style and vision to life. She has a wonderful range of bridesmaid designs too.
Nigerian fashion designer Dumebi Iyamah's bold cuts and interesting flourishes – from caped suits and peplum bodices to giant bows and structured sleeves – make for a truly unique bridal look.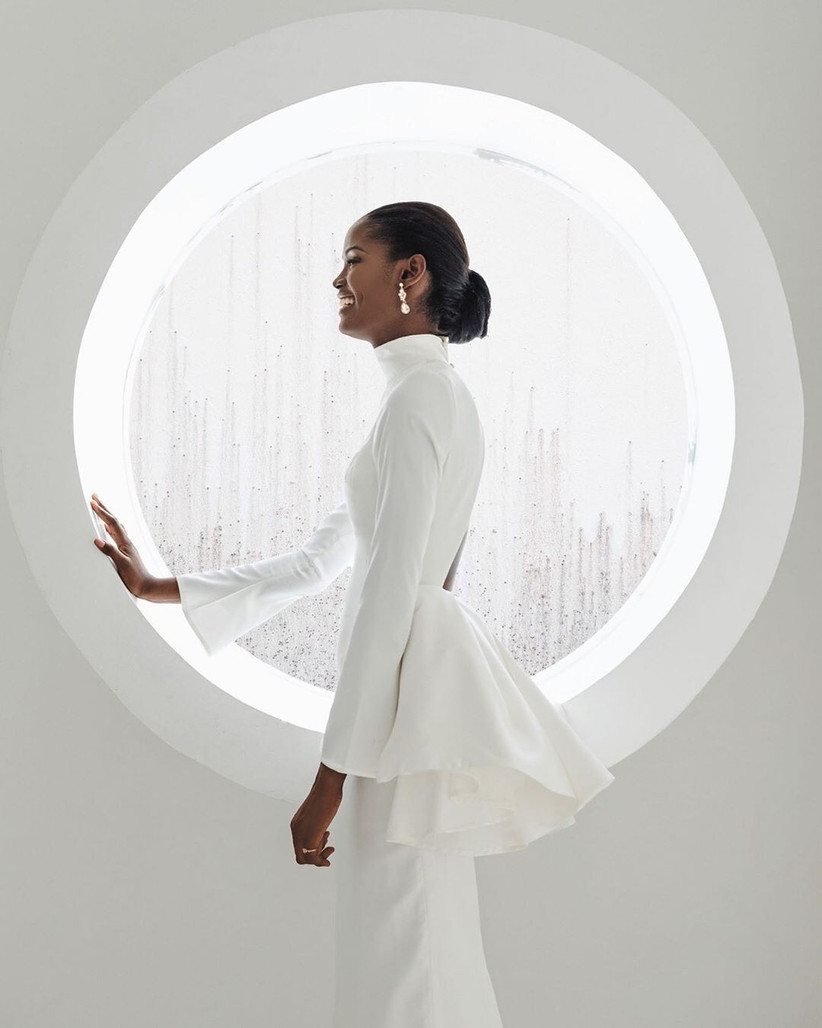 Image: @andreaiyamah.bride
Designer Yemi's signature use of corsetry and boned bodices to create showstopping hourglass curves is what his brand is known for. Making luxury couture bridal and evening wear, it's where you go if you want to make a grand entrance.
The uniqueness of each woman's body is celebrated here and collections don't follow custom high street sizes. They're made to order with the mission to make creating your dress "the most pleasurable experience for our brides". Think glitz, glamour and high drama designs.
Just as "nude" plasters aren't for all skin tones, neither are shoes. Kahume decided to fix that with "nude" shoes in 10 skin tone shades, including gorgeous and comfortable sandals and heels that work brilliantly for bridesmaids or brides. Their shoes have redefined the word nude.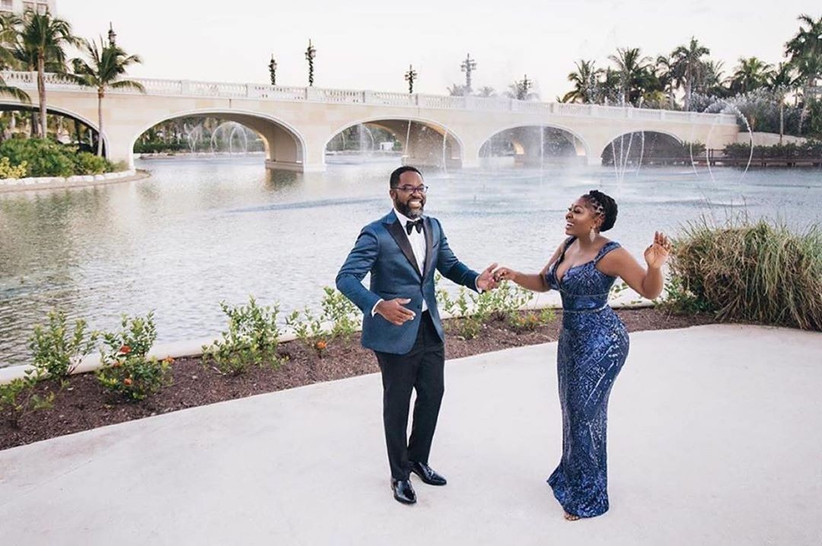 Image: @yemikosibah
Don't worry, we didn't miss out the groomswear!
Sammy runs The Groom Style Consultant, which works with Savile Row craftsmen to source and make dynamic, unique menswear and accessories. Sammy has worked with the biggest designer menswear labels in the business and she knows her stuff.
Bespoke tailoring for the modern man that helps you find your suit style, personality and silhouette so you feel your best on your wedding day. Check out their handmade suede mules too for the ultimate suave look!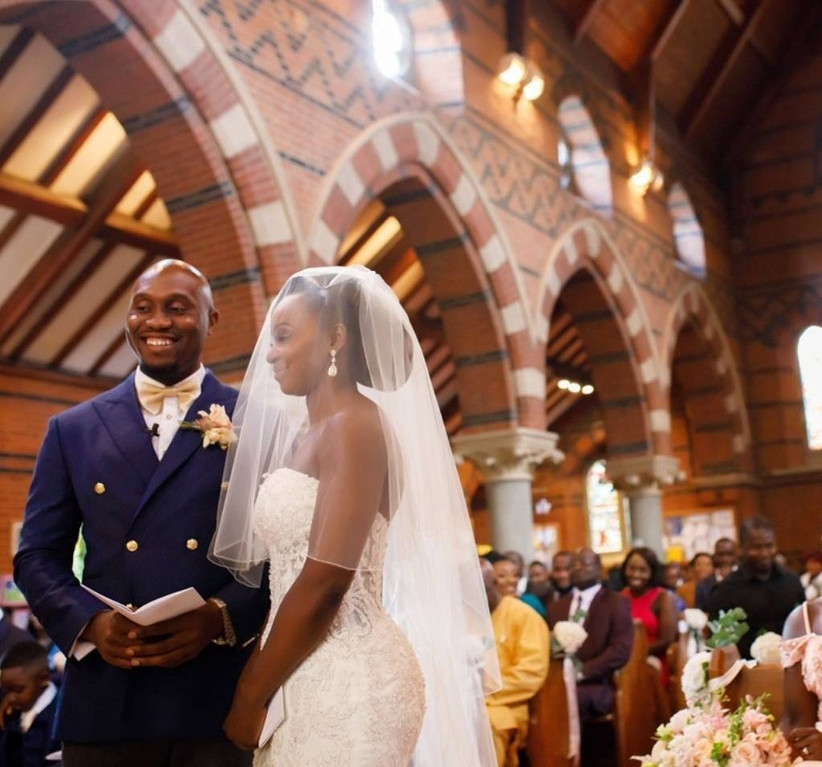 Image: @anthonyslondon
The tailors at Anthony's will spend as many as 80 hours perfecting your tailored wedding suit, delivering an outfit that enhances your physique and posture that you'll feel proud to wear. Their collections go from classic tuxes to extravagant prints and rich fabrics.
Shaun is the epitome of dapper, with a speciality in British luxury handmade ties, bow ties and pocket squares. He'll even make you made-to-order and bespoke ties that will complement your wedding suit for a finished look.
Wedding Planning and Styling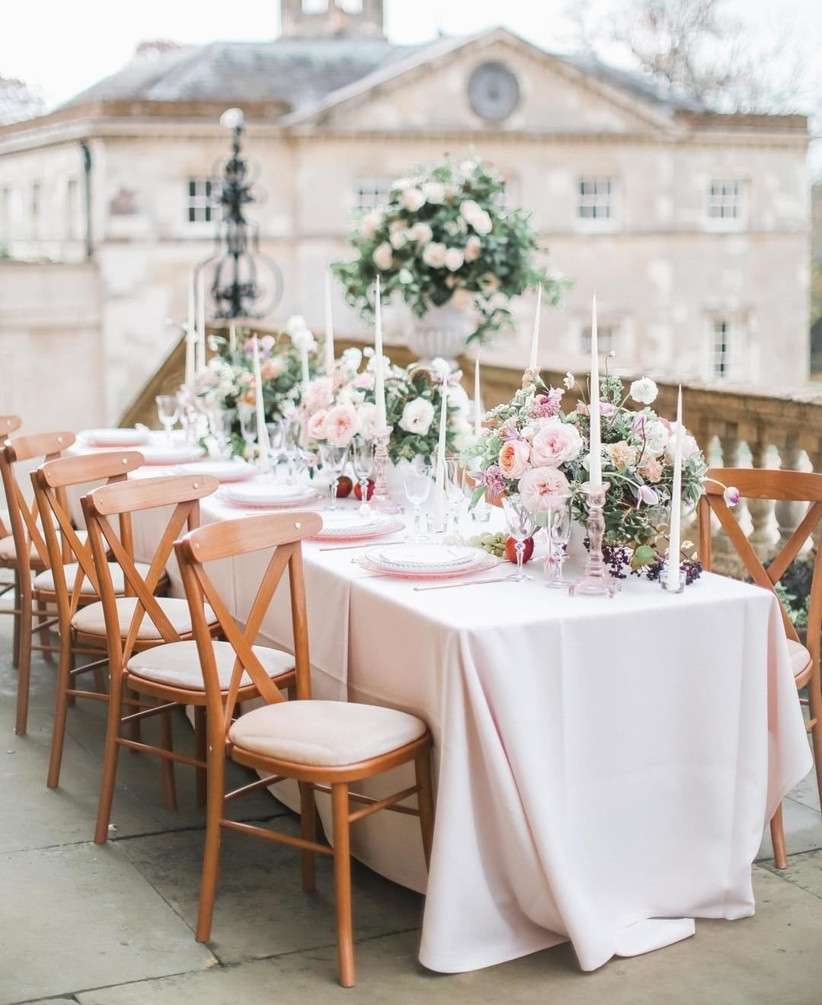 Image: @bychenai
61. ByChenai Events – @bychenai
Chenai is a natural extrovert who knows how to throw a spectacular party. You can trust her to turn your dream wedding plans into a reality, bursting with contemporary elegance, style, and opulence – plus a whole lot of laughter along the way to ease your stress.
Luxury is the name of the game at this one-stop shop. Founder Chioma is your planner, florist, designer and stationer, using her creative and artistic eye to interpret what brides want and create their fantasy in real life.
Quality, imagination and creativity is their promise: the team can plan almost everything, from the proposal right through to tailor-made planning, luxury venue styling, and seamless on-the-day coordination at unique venues across the UK and beyond.
Creative Director Jeanette curates unforgettable weddings: listening to your requirements, sourcing exclusive venues and building relationships with trusted, luxury suppliers. Her tablescapes are breathtaking; you're in trustworthy hands.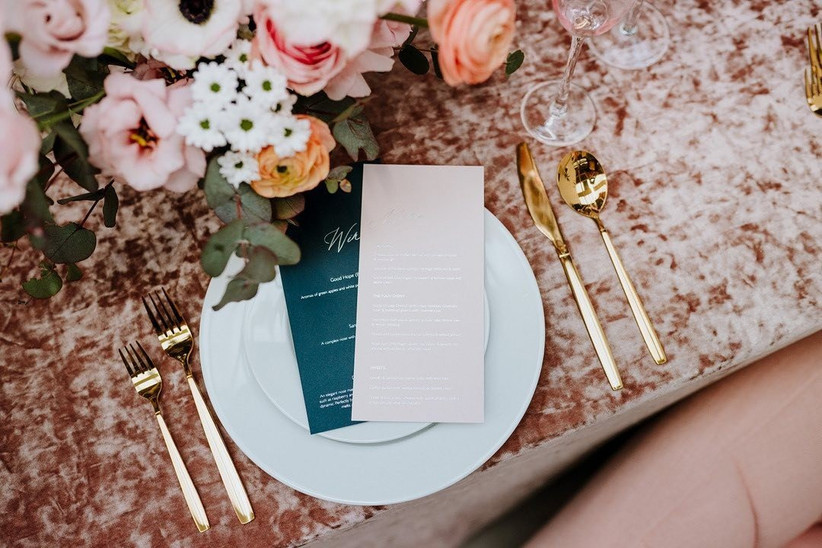 Image: @perfectlyplanned4you
A bespoke, bold and fun wedding planner, Cherelle specialises in transforming cool, urban venues like warehouses, atmospheric galleries, and innovative spaces into the perfect wedding day backdrop, especially venues around trendy Hackney where she's based.
With a strong eye for details and an above-and-beyond attitude, luxury wedding planner Minihaha works across London, Yorkshire and at destination weddings to bring your vision to life.
Founder Assumpta takes on only a limited number of events each year, so she can focus her passion, experiences and skills creating awe-inspiring and unforgettable multicultural weddings for discerning clients.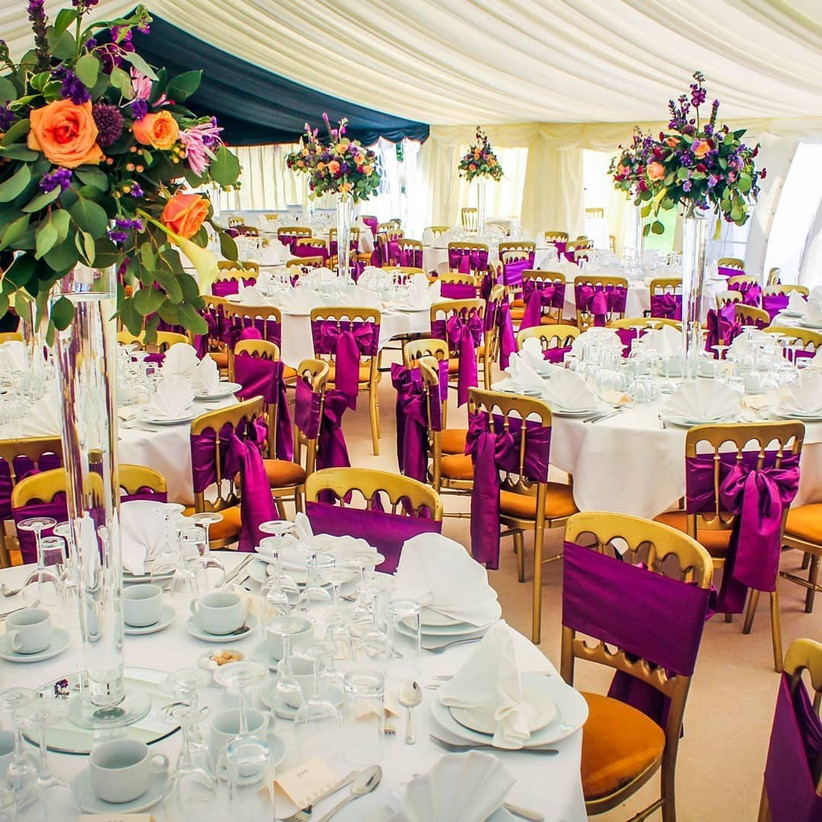 Image: @afmenaevents
If you're after fresh, trendsetting designs with flair and imaginative florals, Afia will develop an overall design with you and bring the magic to life with her team's speciality in fresh and silk flowers.
Carol takes the personal approach to creating intimate, meaningful events: listening, communicating and taking time to work out what you want so every detail is perfect and the day is relaxed and stress-free.
Modern, design-led, luxury events with eclectic, fashion-forward touches are what Tichea is all about. She'll strike the perfect balance between trendy and timeless for a wedding that's utterly 'you'.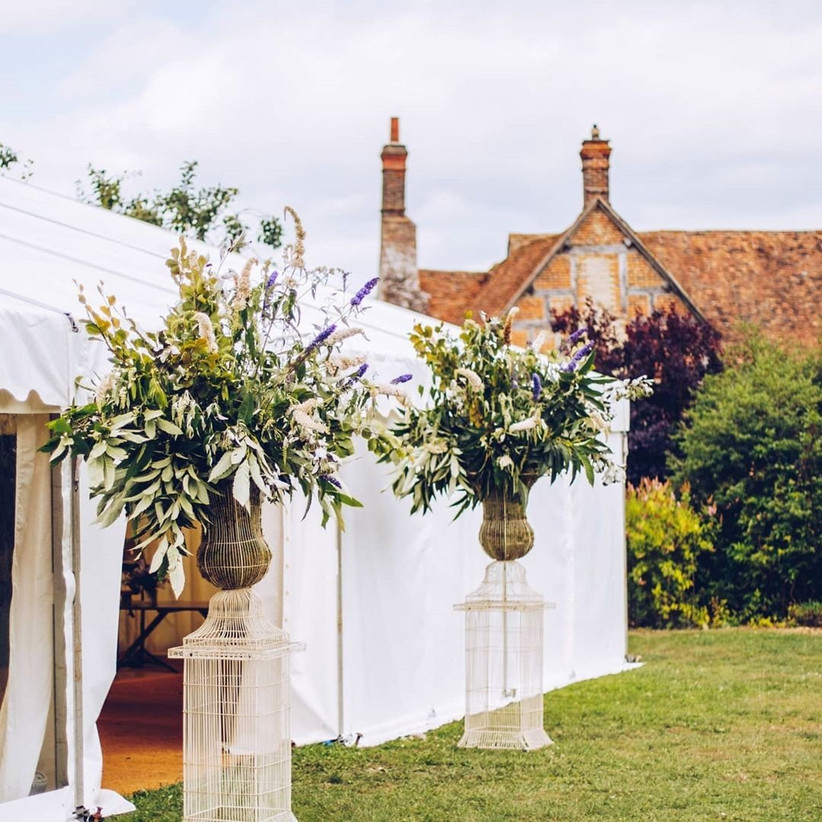 Image: @thewedcoordinators
You want control of the planning, but with someone to give a little guidance along the way and take charge on the day? Experienced duo The Wedding Coordinators offer an on-the-day coordination service which lets you sit back, relax and put your trust in the hands of experts.
This Black-owned wedding venue is the coolest barn backdrop for your day. Set in the Herefordshire countryside on the border with Wales, this organic farm has a rustic and a posh barn, as well as gorgeous stone cottages to get ready in and options for glamping in luxury safari tents. With this as your setting for the day, half your styling is already covered!
Food + Drink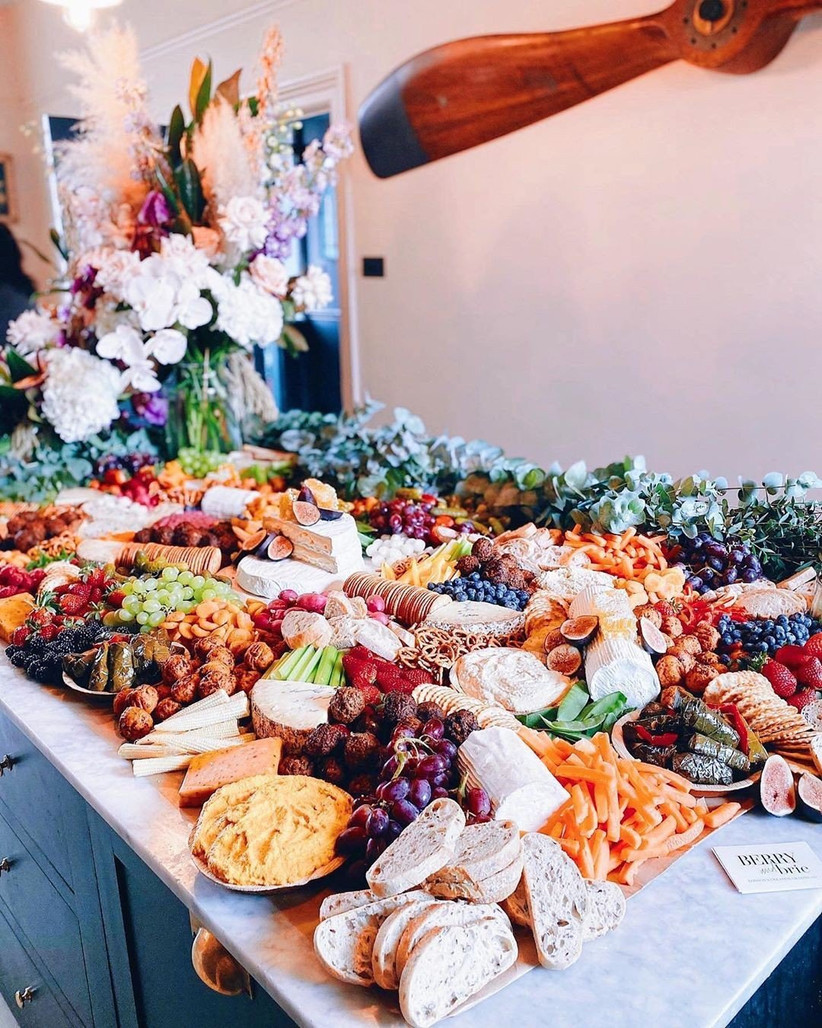 Image: @berryandbrie
Creative grazing table designer Mako creates magnificent feasting displays that guests will adore nibbling at during reception drinks or pre/post dinner. As well as delectable savoury tables with local cheeses, artisan cured meats, freshly baked bread and more, she makes delicious dessert grazing tables piled high with exquisite patisserie.
The Gourmet Dinner Lady also does gorgeous styled grazing tables, loaded with organic, local produce, and sparking conversations and moments between guests as they relax and mingle. Details, colours and flavours guaranteed.
Fully vegan British-Caribbean wedding and event catering that'll knock your socks off. Bursting with colour, freshness and vibrant flavours, the Yemoja team reinvent classics with plant-based flair.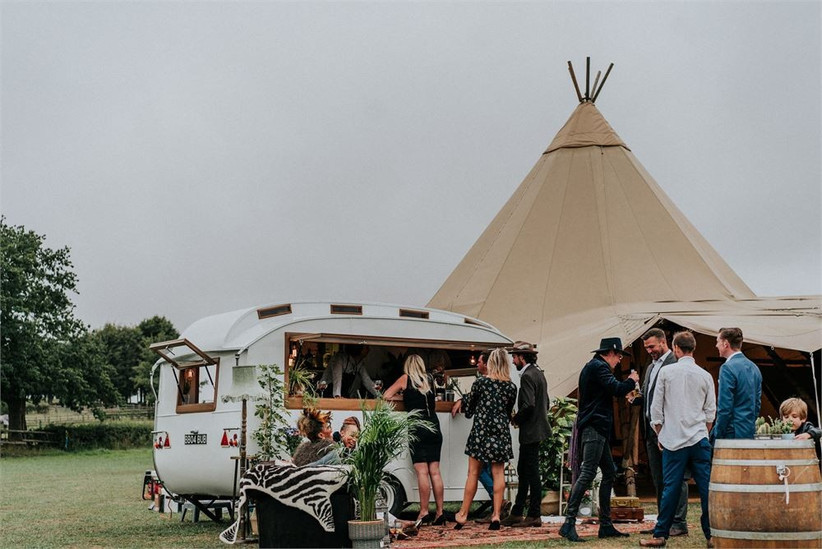 Image: @bubblebar_caravan
This 1960s caravan-turned-mobile bar serves everything you need to get your party started. Their adaptable draught system lets you choose which beers, IPAs and ciders you want to serve, and their experienced barmen will whip you up cocktails and G&Ts, plus top up your guests prosecco and spirits.
Carefully designed West African menus with traditional dishes and new twists for delicious, bold food that your guests will love sharing and come back for again and again. Ideal for guests new to West African flavours and those who already adore them.
We're going to throw in a wonderful luxury wedding cellist who is perfect to have playing during reception drinks or your wedding breakfast. Jay will create a magical atmosphere at your wedding. Her music is full of life and love and she's extremely versatile: whether you want pop songs, Disney favourites, rock songs or traditional classics, she can do it all!
Florists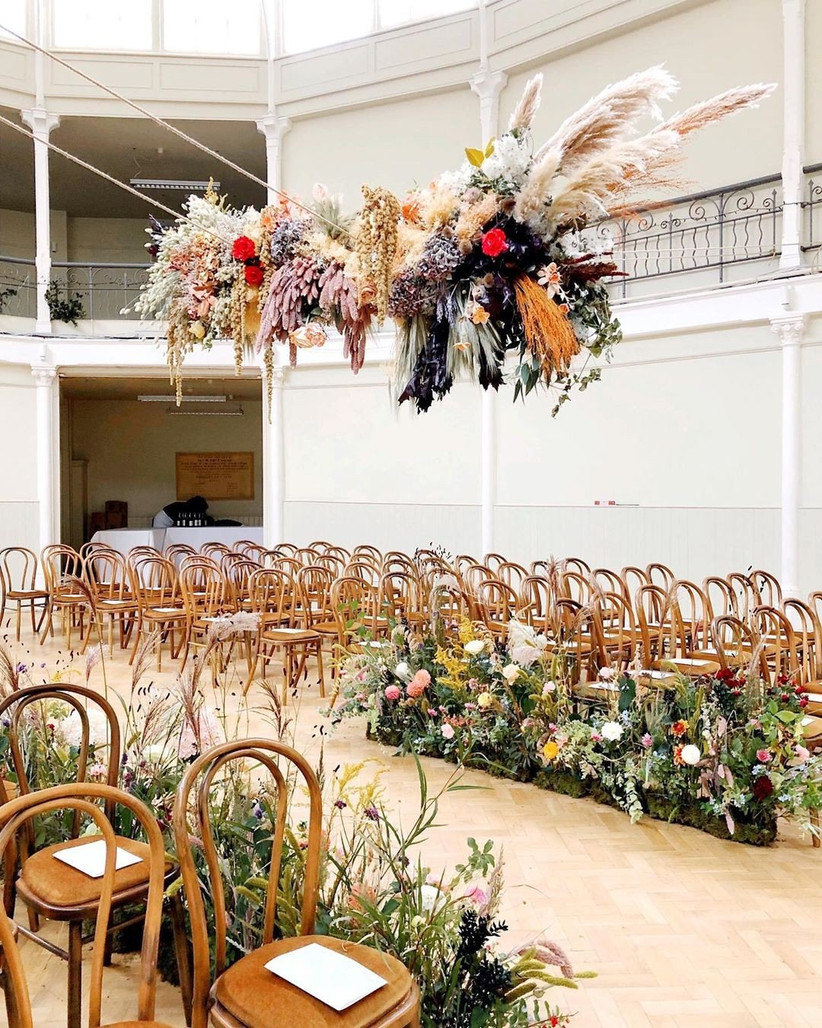 Image: @hazelgardinerdesign
Hazel is renowned for her floral installations, which freestyle with colour, form and texture. Her inventive designs bring each couple's style and personalities to life, while enhancing the natural beauty of the setting.
If you love light, elegant and intensely romantic floral arrangements, Kate is your florist. Delicate pastels and soft greenery are the core of her designs for bouquets, aisle decor, floral installations and centrepieces – which she mixes beautifully with candles, crystal glasswear, soft fabrics and touches of gold and deeper tones for incredible tablescapes.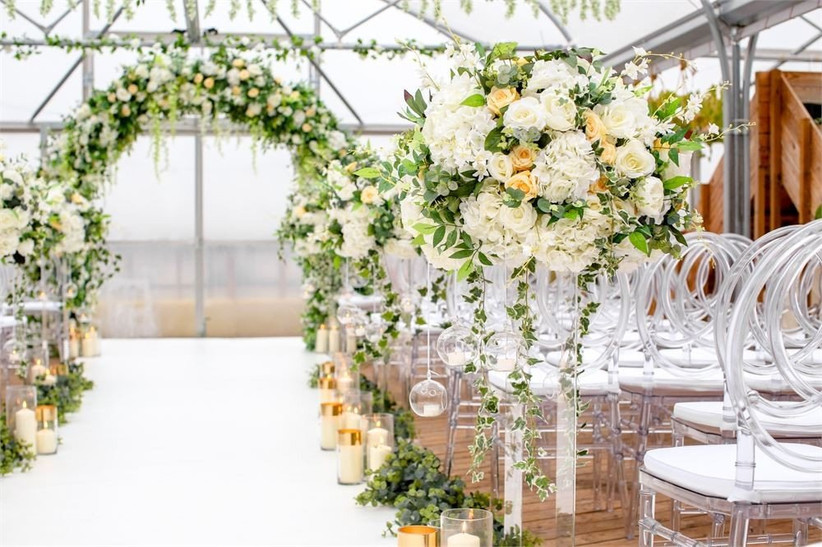 Image: @anaiahgraceevents
Jennifer designs and styles weddings, but her passion is for floral installations and she's very good at it! Think elegant flower arches, chic centrepieces and textural bouquets in bold, rich colours.
Founder Tonbra supplies stunning silk floral arrangements for weddings – from trailing wisteria trees and luxe roses, to rustic summer flowers and fresh greenery. She's guaranteed to have a gorgeous collection that suits your style.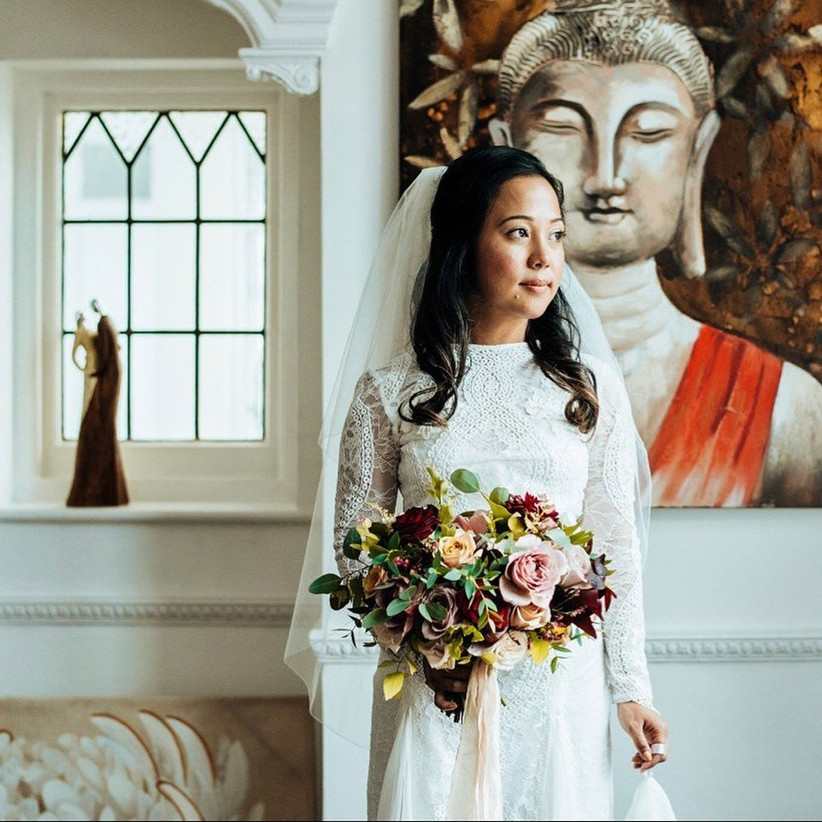 Image: @floralevolution
Describing herself as "a hip hop and old skool music loving florist", Catherine makes floral designs that are as cool as her. She uses wild, arresting flowers in opulent displays that guests won't be able to take their eyes off.
Michelle loves to create grand scale, sophisticated, sculptural wedding flowers with a real romance to them. She regularly works with luxury brands like Jo Malone, so you're know you're in good hands.
Makeup and Hair Styling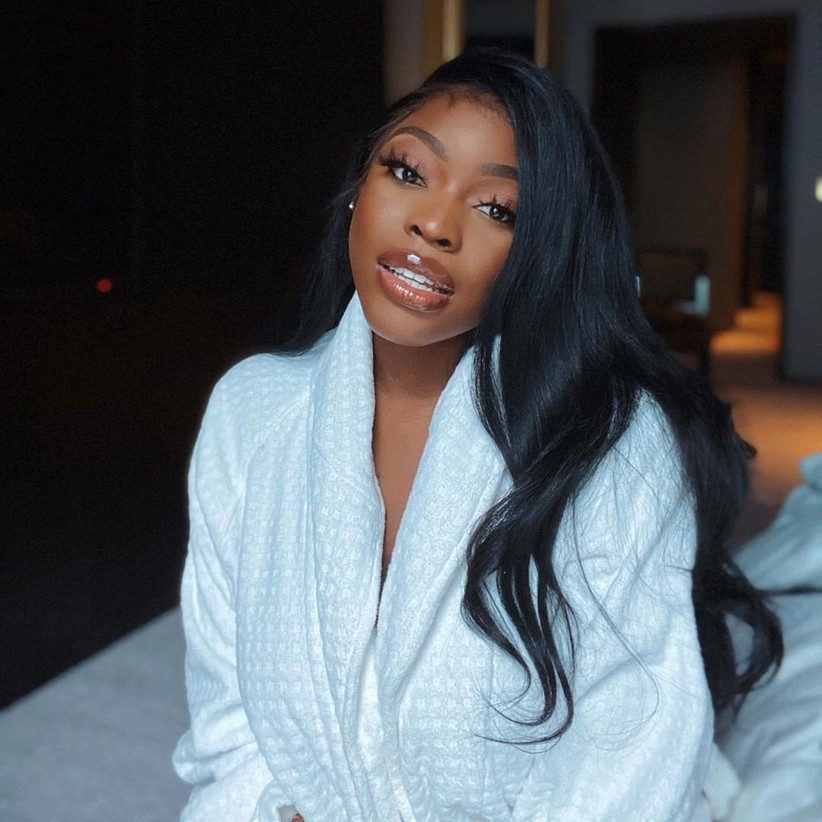 Image: @berniciaboateng
Bernicia owns her own makeup academy, but the lady herself is available for hire for your wedding day makeup with soft, glowing, uber glam looks a speciality.
Experienced and friendly wedding makeup artist Pam is passionate about making every bride feel confident and beautiful on her big day. She's particularly talented at working with specific needs, such as understanding mature brides' skin, and oily and sensitive skin. You're in very safe hands.
Award-winning bridal hairstylist Charis is incredible at braided and updo looks, and offers a brilliant selection of lace front wigs she can style. She'll make you feel like a modern day princess.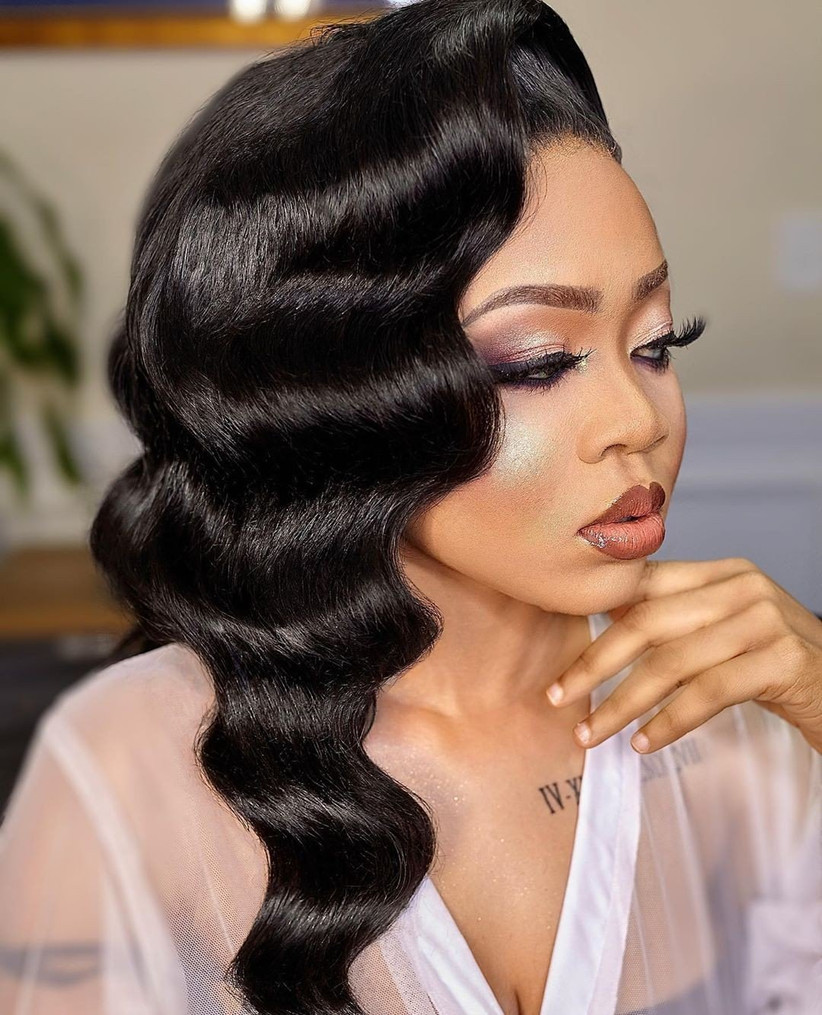 Image: @charishair
Bev offers beautiful natural makeup with a touch of glam for all skin tones. You'll look like the absolute best version of yourself and feel super confident.
Joyce has done bridal makeup for more than 1,000 brides so you're in safe hands. She does natural, flawless makeup that enhances your beauty, and she's a dab hand at making faces look younger, fresher and brighter.
After 20+ years in the industry, expert hairstylist Dionne understands each and every bride is different and works hard to achieve perfection so you'll love your hair every time you look back on photos for years to come.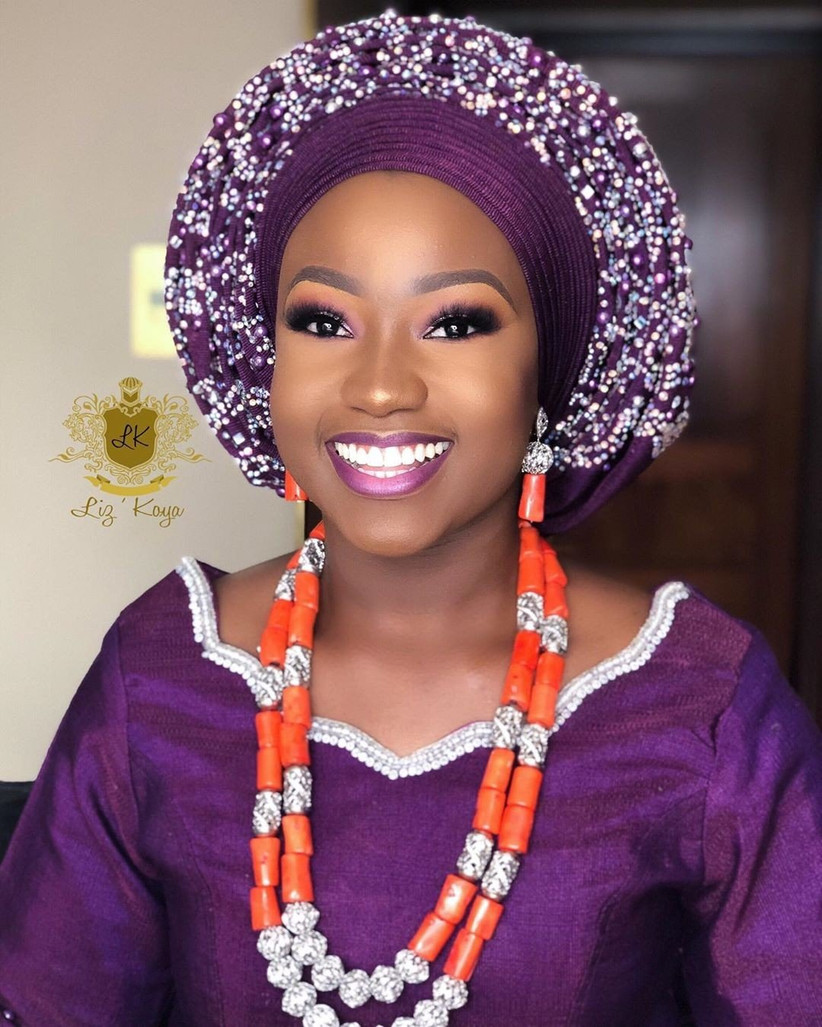 Image: @lizkoyamakeup
Friendly and calming on your big day, you'll feel like you've got a best friend helping you look your best. Liz'Koya has lots of different packages available, from makeup for multi-day events to changing up your look for the evening reception.
Edith is a London-based makeup artist providing pro bridal looks for mixed race and Black brides. She's happy to travel and comes highly recommended by her brides.
Gorgeous traditional and contemporary hairstyling for brides, bridesmaids and other members of the wedding party: we adore her Hollywood style waves.
Award-winning makeup artist Joy's bridal services come with premium attention-to-detail, luxury products fit for a queen and an intimate understanding of her brides and bridesmaids' vision.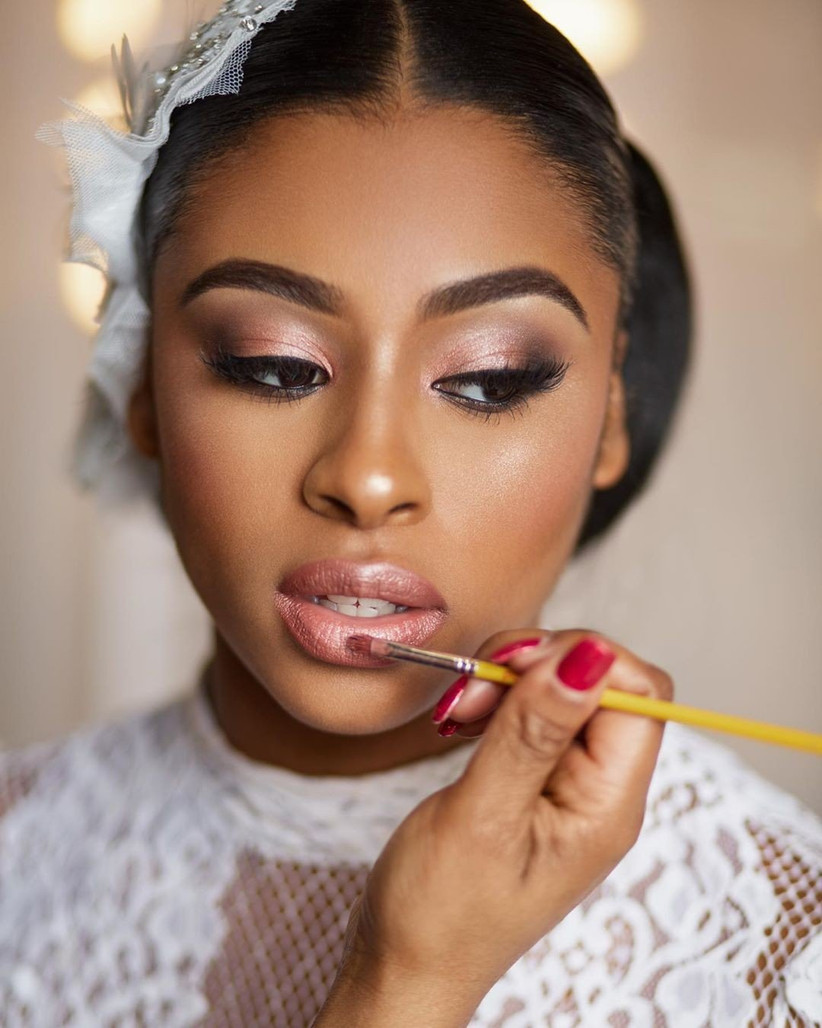 Image: @joyadenuga
If you're looking for wedding day nail inspiration, you'll find it here. With custom-designed nail press-ons and in-salon gels, you can choose from the most amazing nail art designs and a bridal range too.
Rachel is a London-based natural hair consultant and stylist, skilled in creating showstopping looks with wigs and natural hair. She has lots of cool contemporary styles in her toolbox.
With over a decade of experience, Deborah loves putting modern twists on traditional hairstyles. She will understand your vision and bring it to life better than you could ever expect from your first trial to wedding day.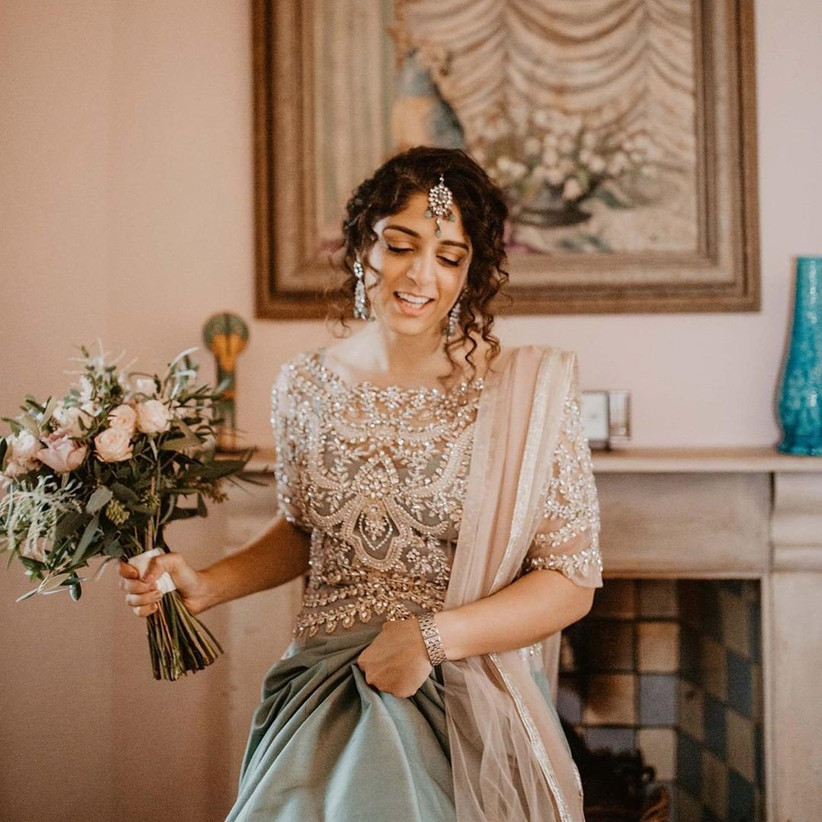 Image: @sbhm_stylists
98. Something Blue Wedding Hair and Makeup – @sbhm_stylists
Natasha and her team work on all skin tones, creating naturally glowing and relaxed bridal makeup and hair looks using luxury products, all tailored to each bride and adopting the latest trends for modern looks.
International makeup artist Lake is the woman to go to for the perfect pout. She's pretty darn good at skin and eyes too!
The team at Yalliz only use cruelty-free, high-end makeup to ensure a durable, flawless finish that doesn't harm the earth. You'll feel fully supported through the whole planning process, from a telephone consultation to your trial to the big day, so you feel comfortable and confident in your look and in the team's hands.