Barbeque Wedding Ideas: Our Top Picks
Want a chilled-out, relaxing vibe at your wedding? If so, a barbeque theme is definitely the one for you!
We have included third party products to help you navigate and enjoy life's biggest moments. Purchases made through links on this page may earn us a commission.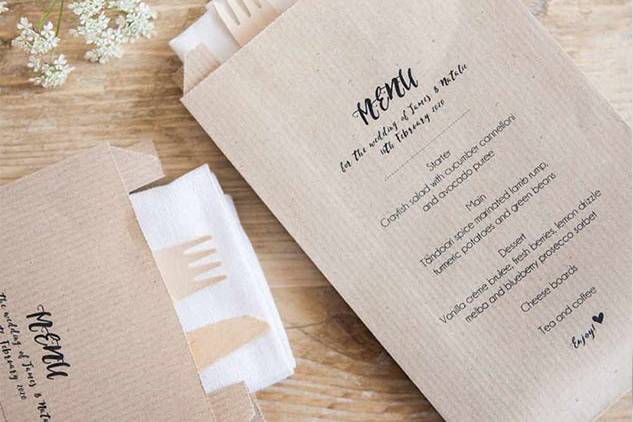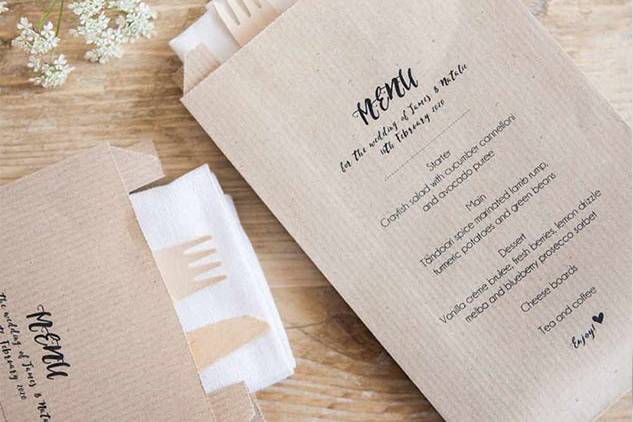 The wedding planning journey can be stressful enough as it is, let alone trying to think of a theme, sticking to it and making it happen…
Having a barbeque wedding can eliminate so much of this stress and is so perfect for couples who would prefer to embrace the chilled-out and relaxed atmosphere on their special day.
This theme comes with so many amazing possibilities and here at Hitched we've gathered together the most adorable barbeque wedding ideas that are so easy to recreate.
Cute Wedding Sign 
Greet your wedding guests with this beautiful sign which can be used to decorate your wedding ceremony, reception or both. The message it sends is a positive and friendly one which will make each and every one of them feel totally welcome at your barbeque themed wedding.
READ MORE: Must Have Wedding Signs For Your Big Day

Wheelbarrow Ice Drinks Bucket
Add some real charm to your wedding and use a wheelbarrow or rustic steel bin and fill it up with ice and cold beverages for your guests to enjoy. It adds a unique edge to your wedding and keeps the vibe casual and relaxed, just like any barbeque wedding should be.
Venue: The William Cecil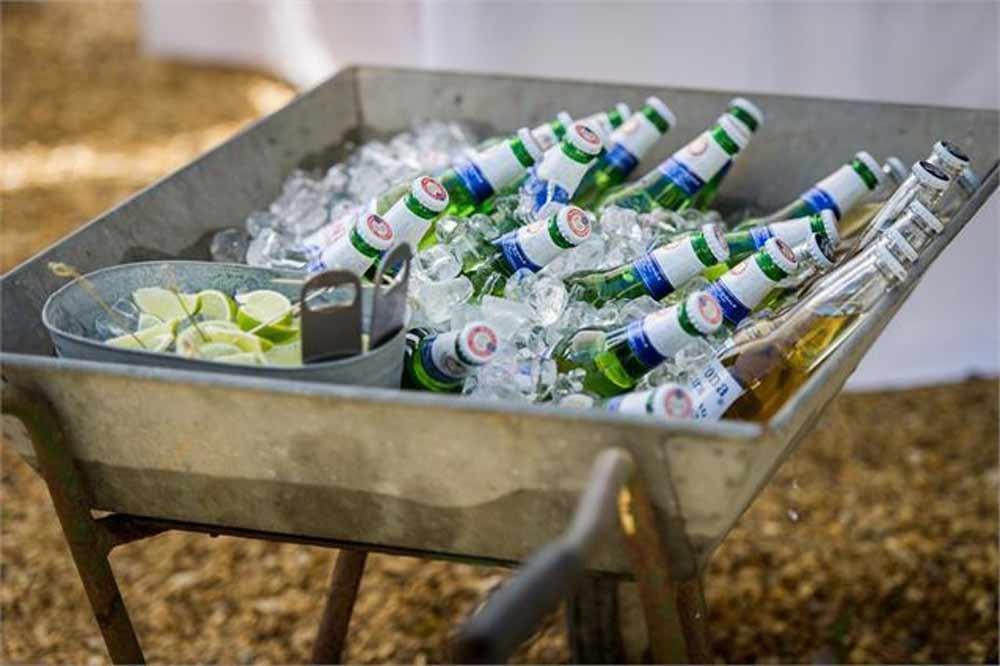 Create Your Own BBQ Spice
Now we've all heard of couples creating and choosing their own wedding scent – and that's very accepted. So when planning a barbeque wedding, it's only right that you and your other half create your own wedding spice that can be used on the food that is cooked, right? This 'build your own spice' set is perfect for creating your very own, unique wedding taste!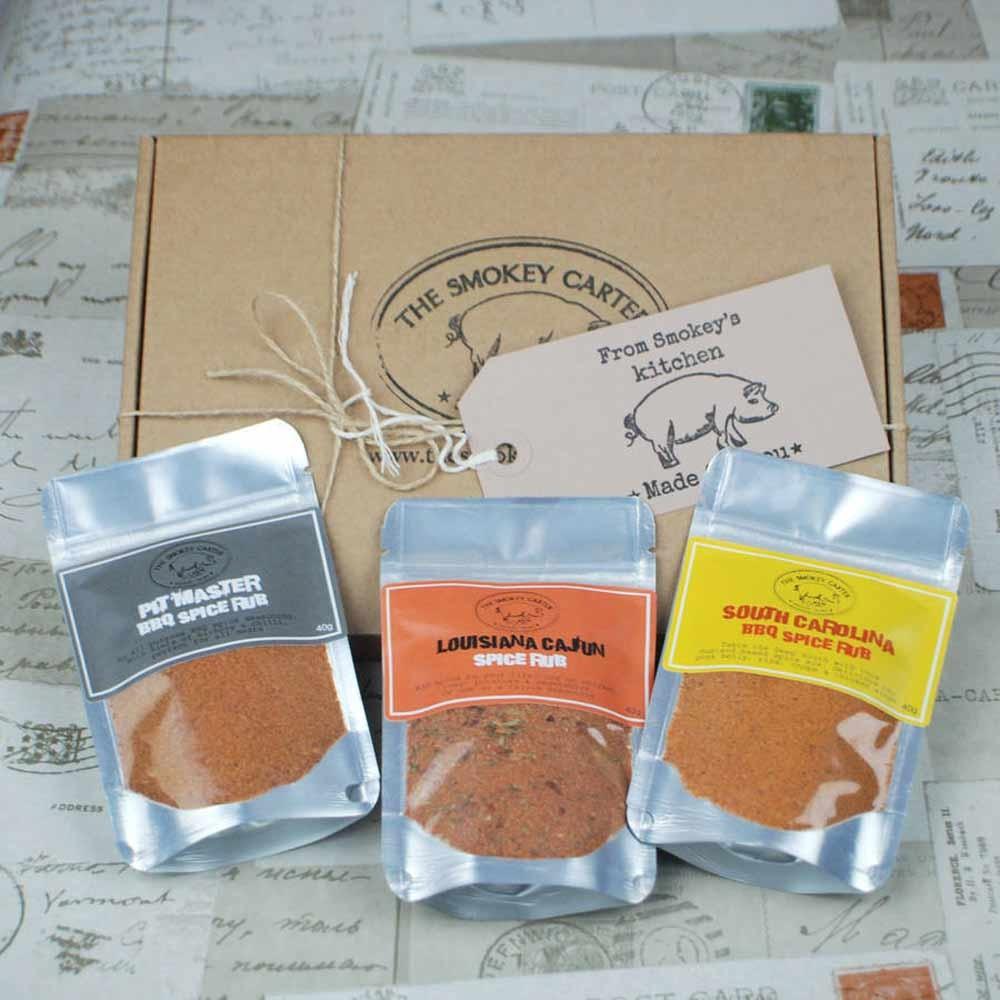 Create Your Own BBQ Sauce
Every spice needs a sauce to go with, so using this 'create your own barbeque sauce' kit will come in handy for sure! You can create a few different flavours, varying in spiciness so that there is something to suit each and every one of your wedding guests.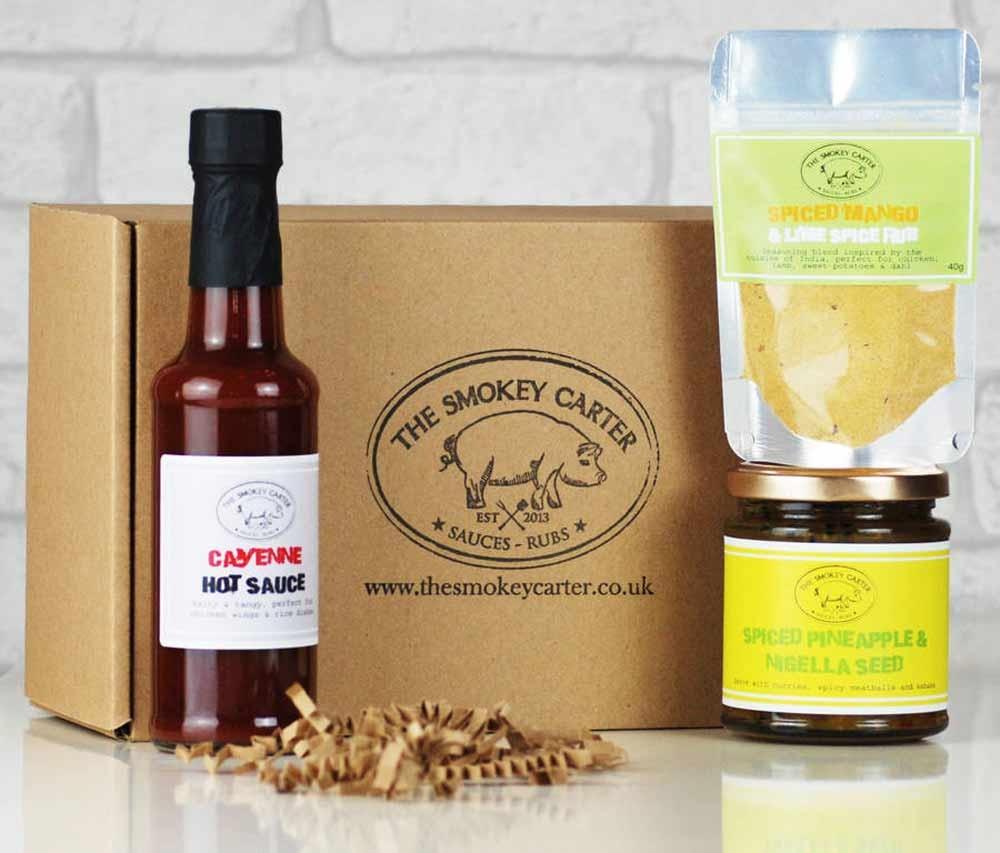 Pineapple Skewer Holder 
To fulfil everyone's appetite at the wedding, what better tool to use than this adorable pineapple wooden skewer holder. You can use the skewers to hold both sweet and savoury canapés that tie in with your wedding day food menu. The fruity shape keeps the vibe relaxed and fun – exactly what you want for a barbeque wedding.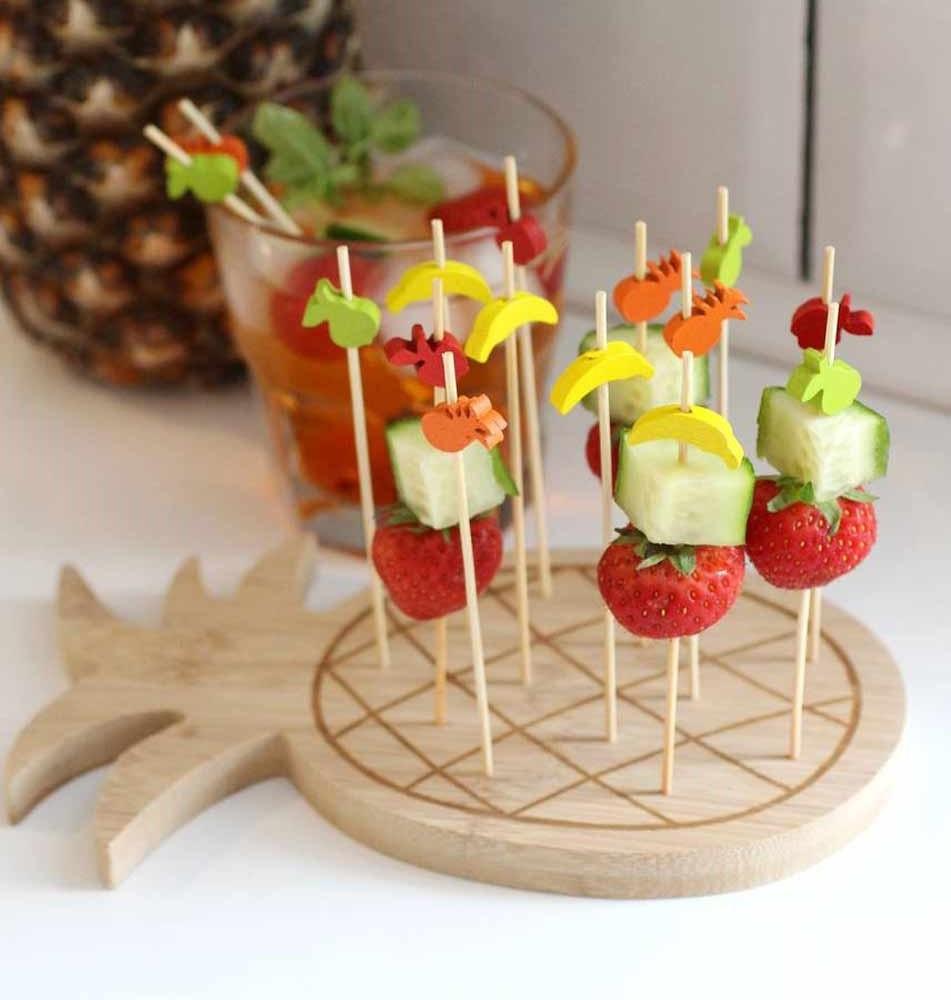 Canapé and Wine Holder 
Another adorable and clever way to present canapés to your guests is on this unique wooden tray. Not only can your guests enjoy the food that is served on it but they can also hold their drink in there too – we have a feeling this will  keep the ladies on your guest list very happy!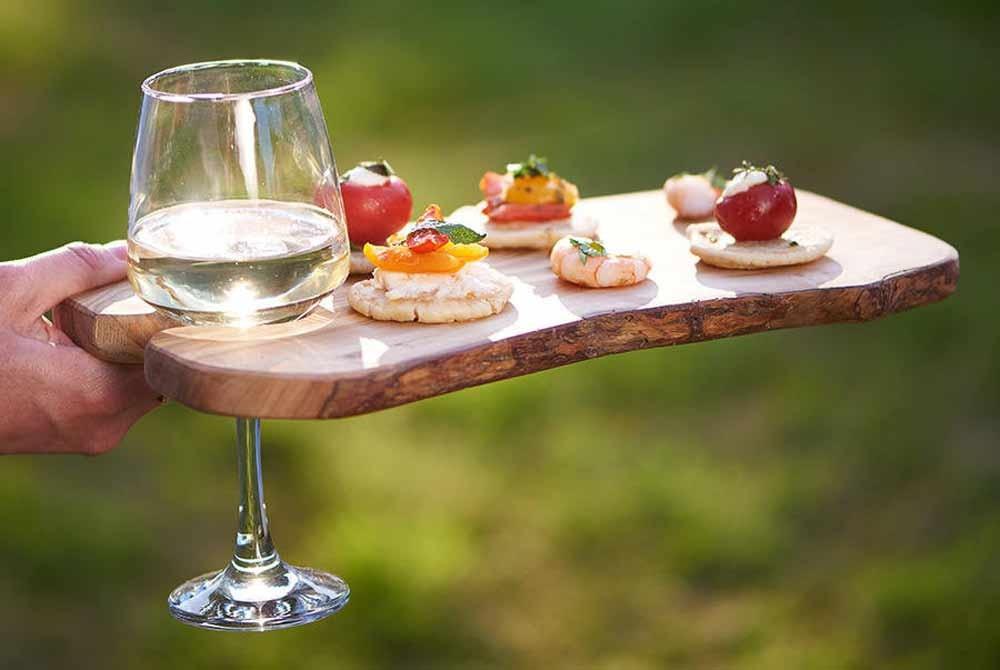 Cute Drinks Charms
Have each and every one of your guests feeling special with these personalised drink name tags. Not only do they look super cute, but your guests can hold onto them afterwards as a personalised wedding favour – also acting as a sentimental memento of the special day.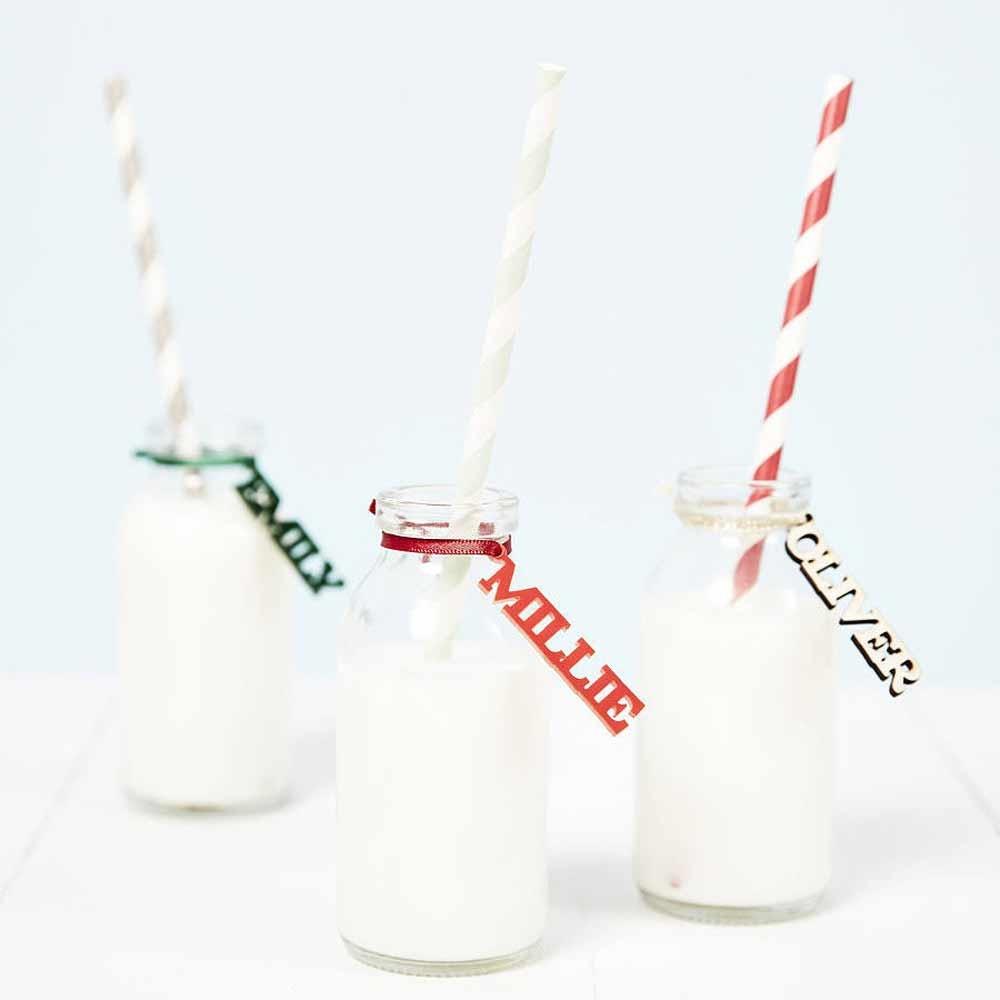 Barbeque Wedding Shot Glasses 
Everyone loves a couple of crazy shots at the wedding, so why not do it in style. This embossed shot glass is totally on brand for this style of wedding and will even make the strongest of shots look classy and stylish.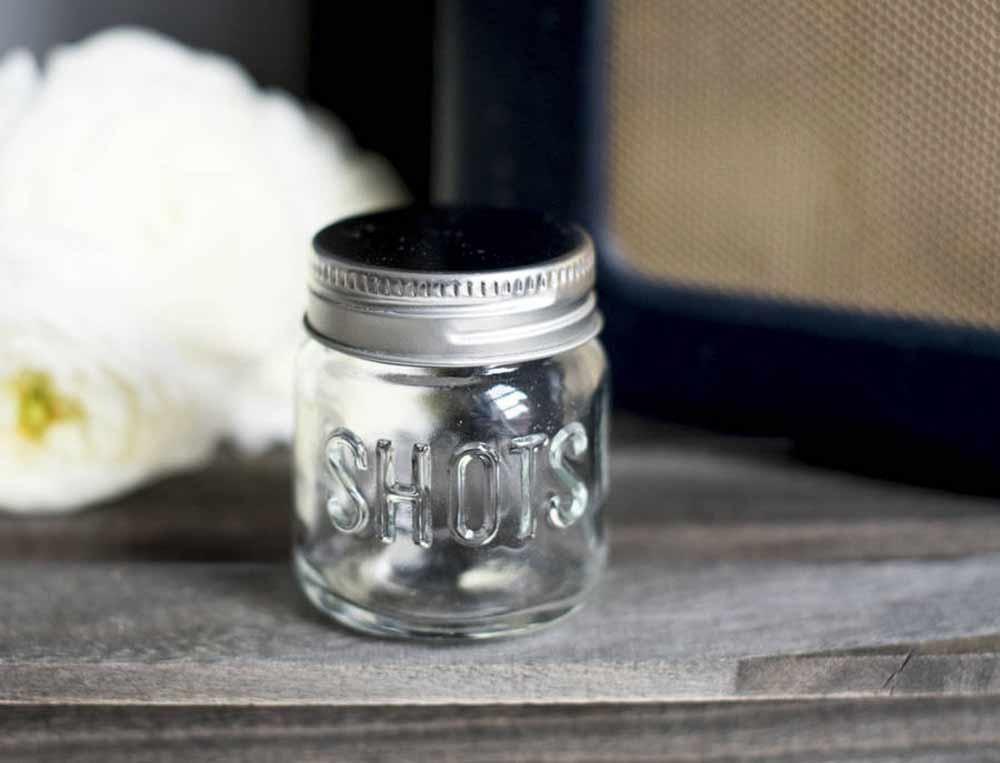 Copper Wine Bottle Holder 
Whilst we're on the topic of alcoholic wedding drinks, we just have to mention this chic copper wine holder. We love any rose gold wedding idea and this one is extra great because it carries the world's best drink ever – vino! Whether it's a rich Rioja or a sophisticated Sauvignon, this is the perfect carry-around for an outdoor wedding.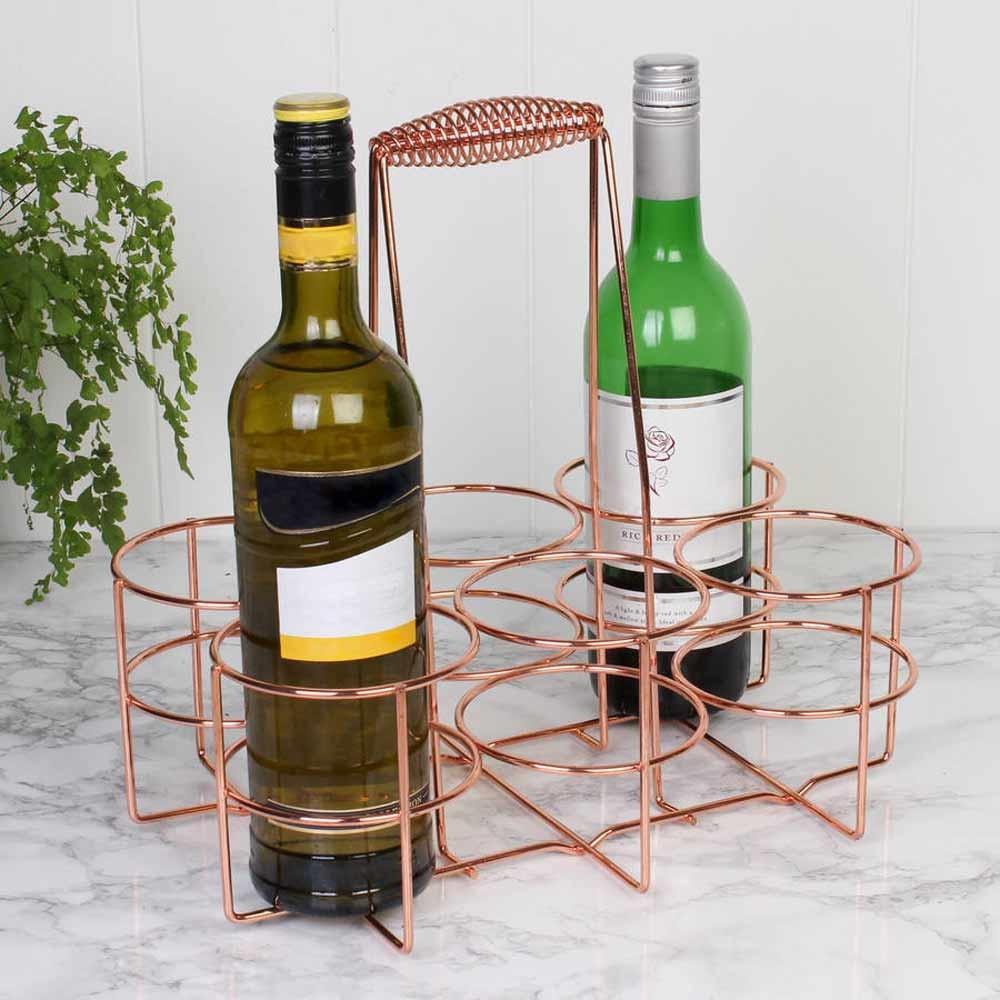 Cute Beer Ice Bucket
For the more manly guests, this gorgeous set of ice buckets is the perfect home for a beer or two. It's really common at a barbeque to have an ice bucket for drinks so why does it have to be any different at your wedding? The colour scheme on this product is so stylish and would fit in with almost any theme.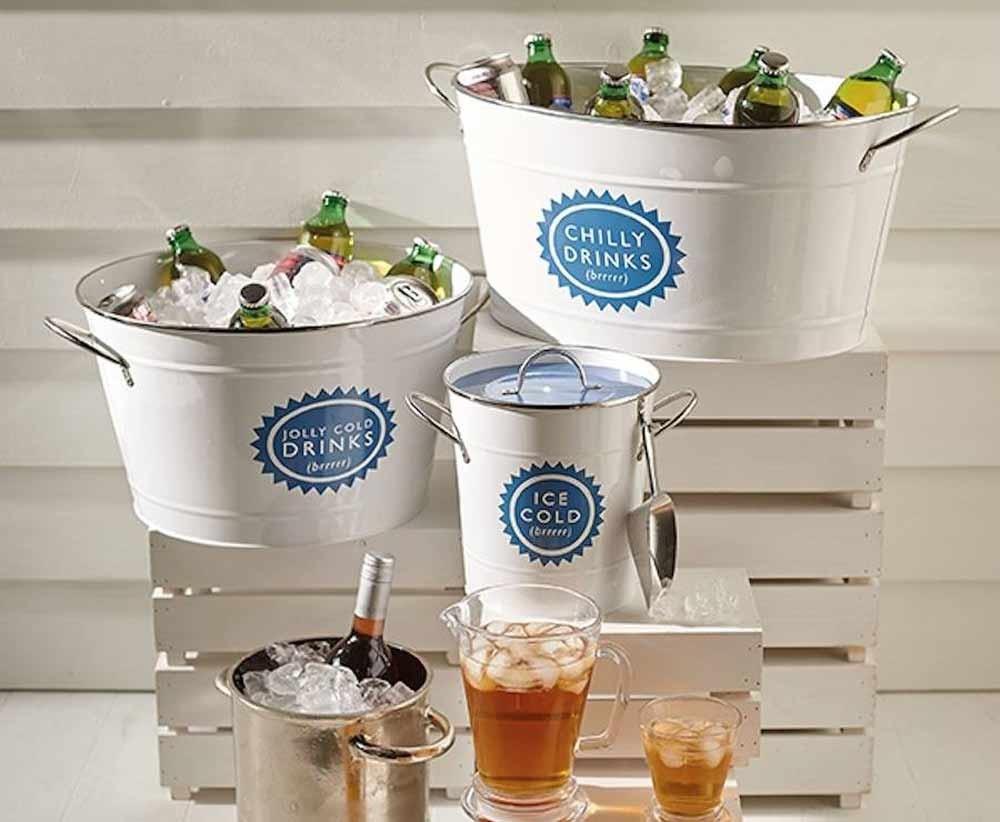 Personalised BBQ Tools 
Having your own barbeque wedding is the perfect excuse to purchase and use these personalised cooking tools. What could possibly be more special than having your wedding food cooked using tools that are engraved with yours and your partner's name? It's something you can keep forever and bring out every time you have a barbeque of your own as husband and wife.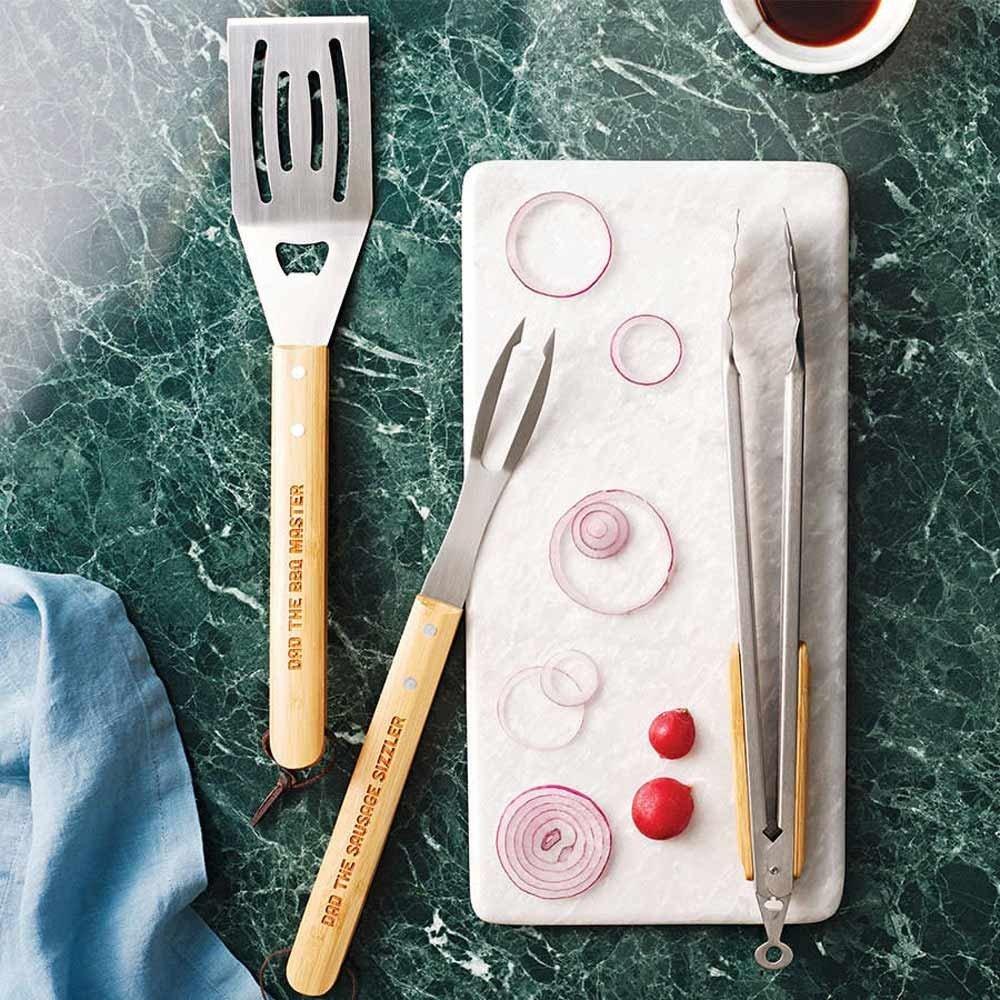 Barbeque Menu Paper Bags 
We totally fell in love with these brown paper menu bags as soon as we saw them. What better way to present your wedding day menu than by handing out one of these to each of your guests. The rustic brown colour looks so pretty against the swirly black font and the idea of putting the cutlery in with the bags is super clever!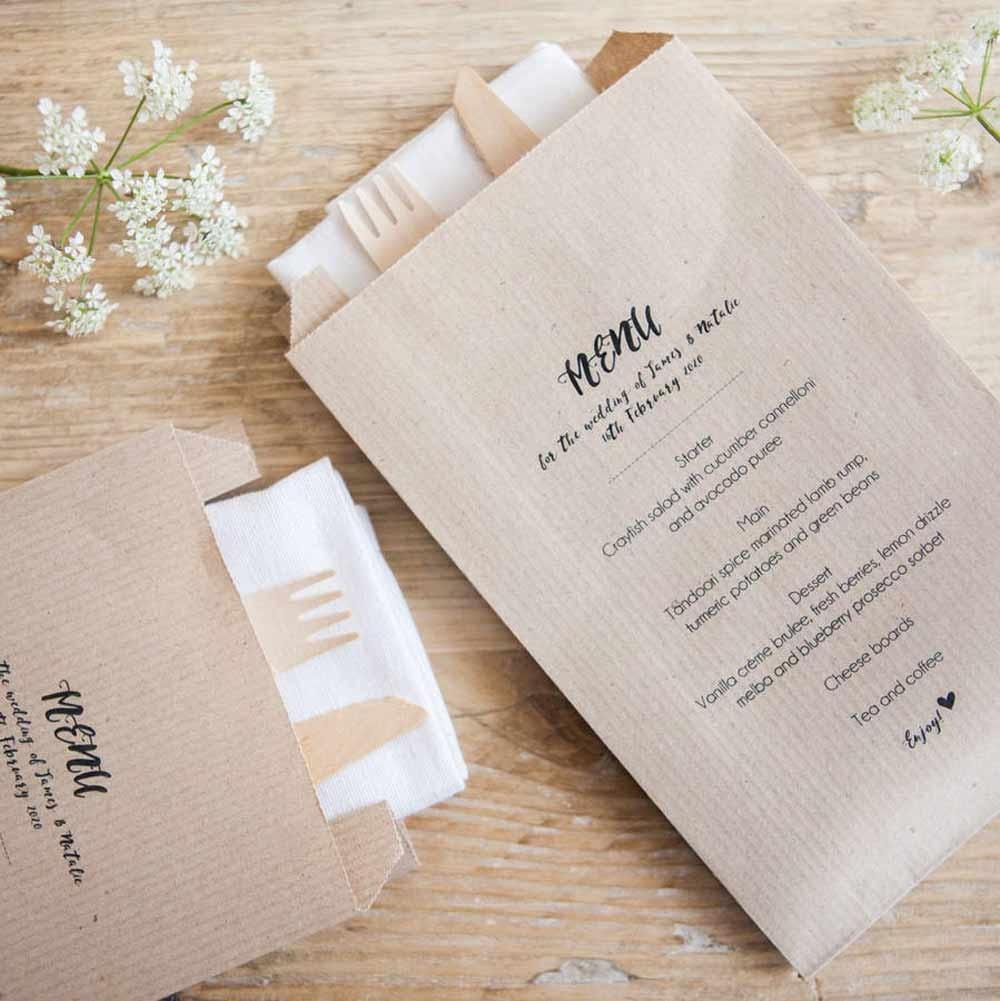 The Perfect Barbeque Wedding Menu
We spoke to Jane Cardona, owner of Cardona & Son BBQ Caterers, who gave us the most amazing insight into what her and her company believe to be the perfect barbeque wedding dish.
"It's definitely all about the meat, so keep it simple and let the smoky flavours take centre stage. Pair the meat up with some classic sides and a few little twists to keep your barbeque feast feeling unique."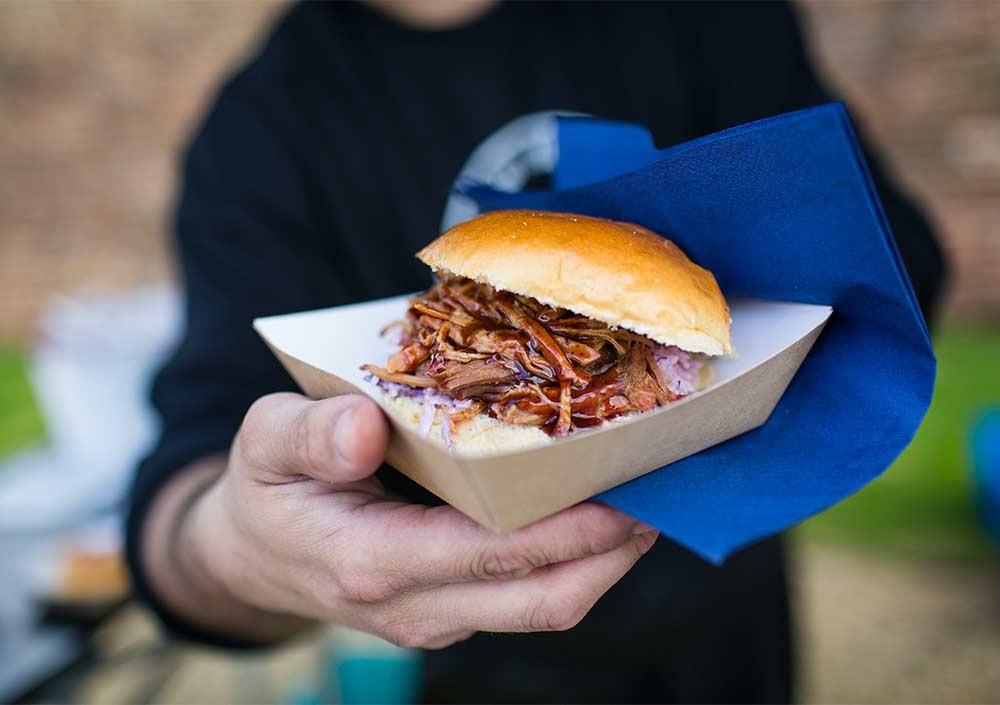 Photography Credit: Binky Nixon
"Our favourite menu combines 12 hour oak-smoked beef brisket, short ribs or pulled pork with creamy mac and cheese, chilli apple 'slaw and panzanella salad."
See more on their Instagram Page.
We loved Jane's idea of a barbeque menu so much that we decided to create our own!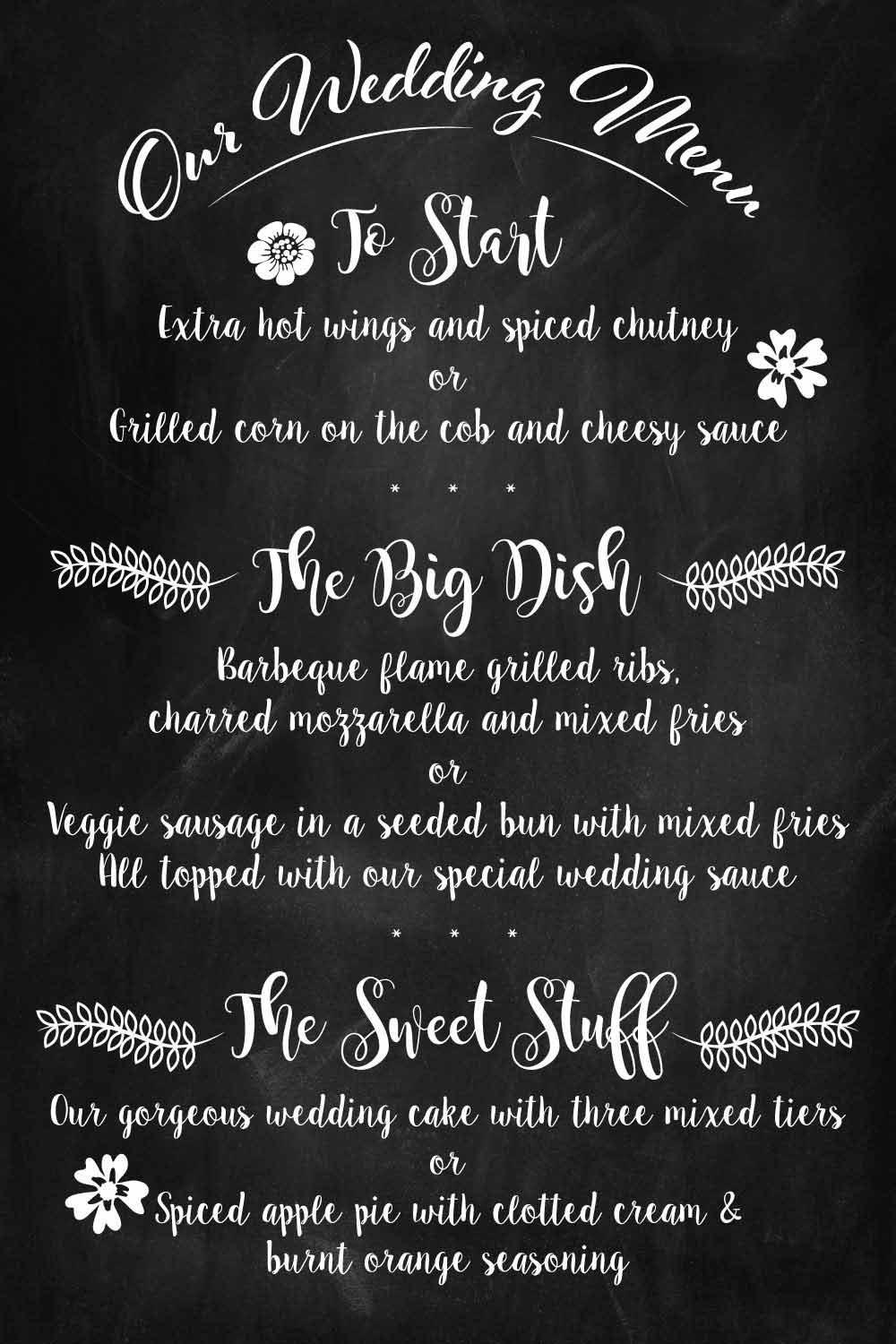 To Start
Extra hot wings and spiced chutney
OR
Grilled corn on the cob and cheesy sauce
The Big Dish
Barbeque flame grilled ribs, charred mozzarella and mixed fries
OR
Veggie sausage in a seeded bun with mixed fries
All topped with our special wedding sauce
The Sweet Stuff
Our gorgeous wedding cake with three mixed tiers
OR
Spiced apple pie with clotted cream and burnt orange seasoning
Steak Markers 
Whether it's a steak, pork chop or veggie burger that your guests are eating, they will absolutely adore these food markers. They just add a little extra touch to the meals being presented and definitely fit in with the brusque vibe.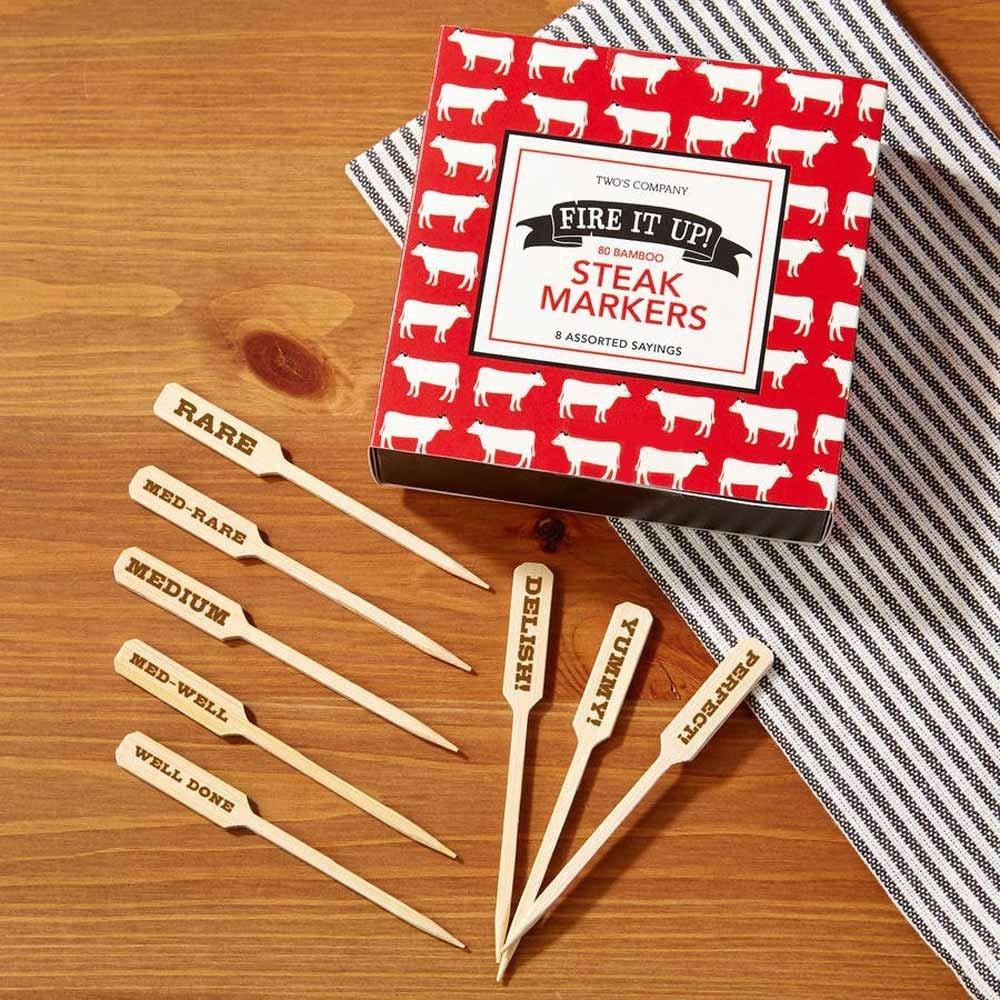 If outdoor wedding themes are something you have your ehart totally set on, why not consider a picnic themed wedding?