Five Amazing Destination Weddings
Get amazing destination wedding inspiration and ideas from Thomson to ensure your wedding abroad is out of this world
We have included third party products to help you navigate and enjoy life's biggest moments. Purchases made through links on this page may earn us a commission.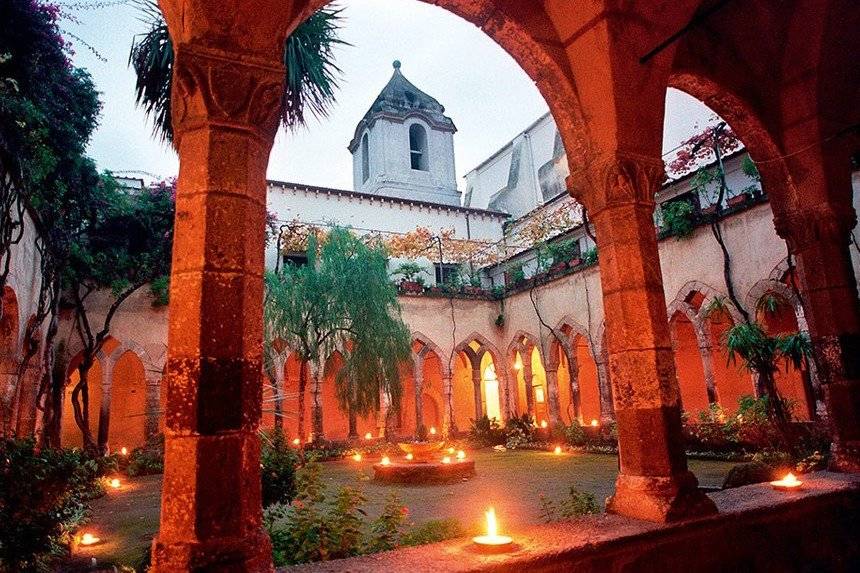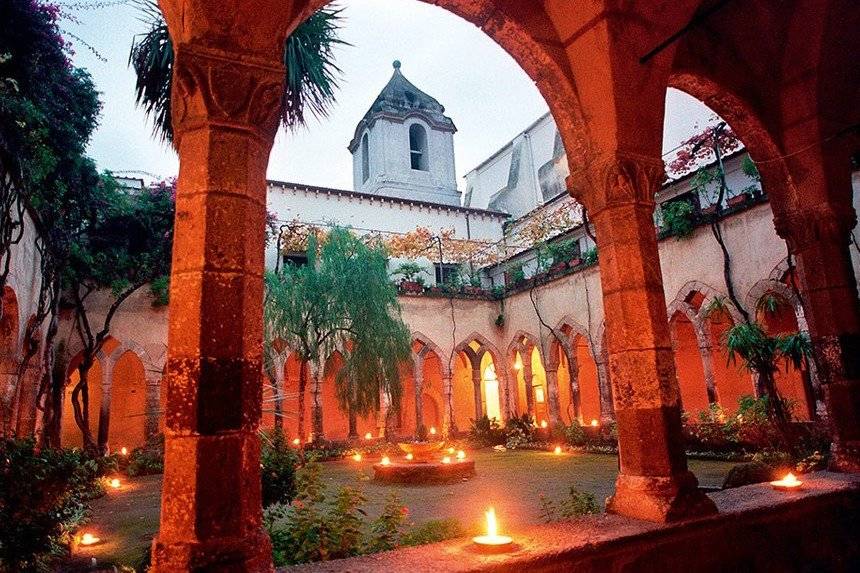 If you're planning an unusual, unique or quirky destination wedding, the world is your oyster.
To make your very special occasion an experience that you and your guests will remember forever, we asked the destination wedding experts at Thomson to guide us through five amazing, romantic and unforgettable overseas weddings.
A Wonderful Winter Wedding
If you want to tie the knot in Iceland, you can choose from exciting and unique wedding locations including Thingvellir National Park, the Blue Lagoon, Seljalandfoss Waterfall, Vik Beach or Eyjafjallajökull Glacier.
With its "out-of-this-world" backdrop, the waterfall at Seljalandsfoss cascades down a 200ft rock face: you can make your vows in a cavern behind it, with the sunlight glinting through the waterfall. You can have your reception at one of Reykjavik's cosmopolitan restaurants, sharing warming Icelandic dishes with your guests before kicking your honeymoon off with a luxurious soak in the country's famous Blue Lagoon.
More adventurous couples could opt for a volcanic wedding package at Eyjafjallajökull. You'll be driven deep into the Icelandic countryside to reach Eyjafjallajökull Volcano — entirely covered by an ice cap. You'll make your promises to one another at the summit, which peaks at more than 1,600 metres.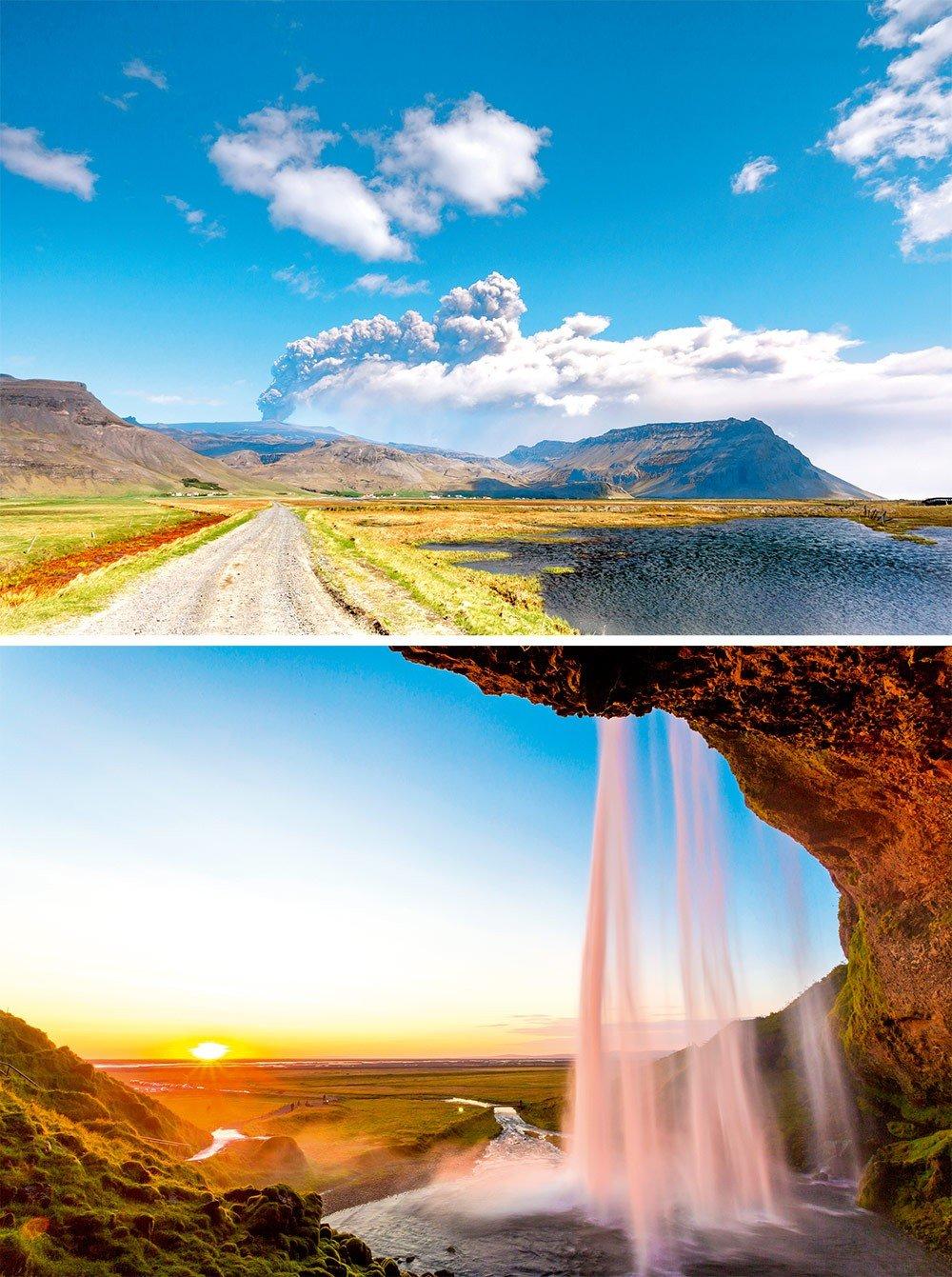 Totally Tropical
For the ultimate in tropical wedding venues, consider Mauritius with its white sands, turquoise waters and glossy palm trees.
Mauritian hotels tend to fall into the "lux" category, so you can expect 5-star surroundings. Make your first toast as newlyweds with champagne and canapés (or toast your nuptials with rum, the island's top tipple), have a vintage ice cream parlour waiting for your guests after the ceremony, or celebrate in traditional style with a performance by a sega dance troupe.
After the big day, spend your honeymoon sunbathing, exploring the island's rainforests and sipping rum cocktails at sunset. Savour breakfasts in bed, sea view spa treatments, sailing trips to private islands, snorkeling and starlight dining.
If you're sold on the idea of a wedding in Mauritius, Thomson recommends Sugar Beach, one of the island's original 5-star hotels. Set on a kilometre-long runway of white sand, it edges a calm lagoon with two pools and a pair of restaurants right next to the sand. Styled like an old sugar plantation, its colonial-looking villas are draped in trailing plants and you'll say your vows in front of a grand manor house surrounded by lush, green lawns. You could also have a beach wedding here — and a candle-lit wedding night bath.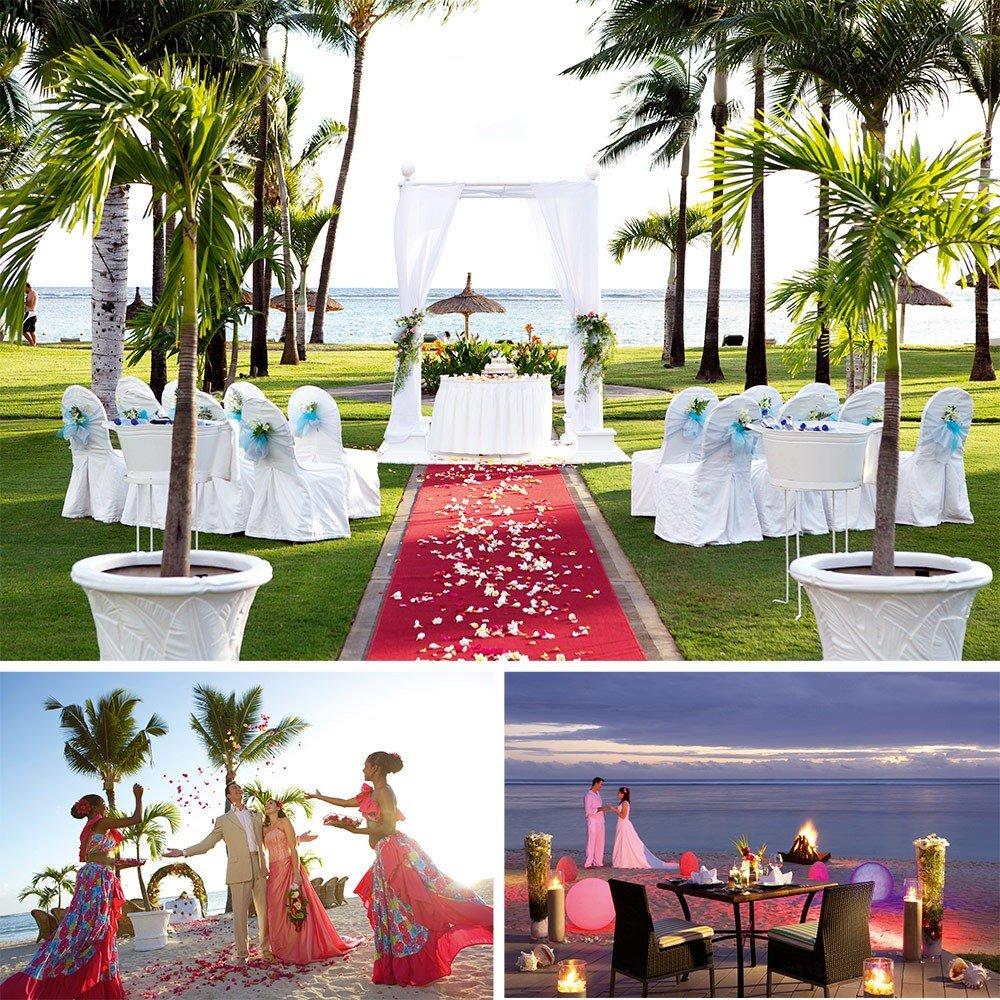 Super Chic
If you're looking for a chic destination wedding, look no further than Cloisters of San Francesco in the heart of Sorrento — this place was made for fairytale weddings.
A quiet and romantic courtyard hidden within the walls of a medieval monastery, it has a private and intimate feel. The acoustics are excellent (it is often used as a venue for classical concerts), so it's ideal if you want to add an element of music to your special day. The setting is framed by gothic arches and stone pillars, with trailing vines and fragrant plants along every wall. You'll say your vows beneath the open sky, with the sun shining down. Then your guests can throw confetti as you walk under the arches into the public gardens, where the sea views sweep all the way to Mount Vesuvius and the Bay of Naples: it's the perfect setting for unforgettable photographs.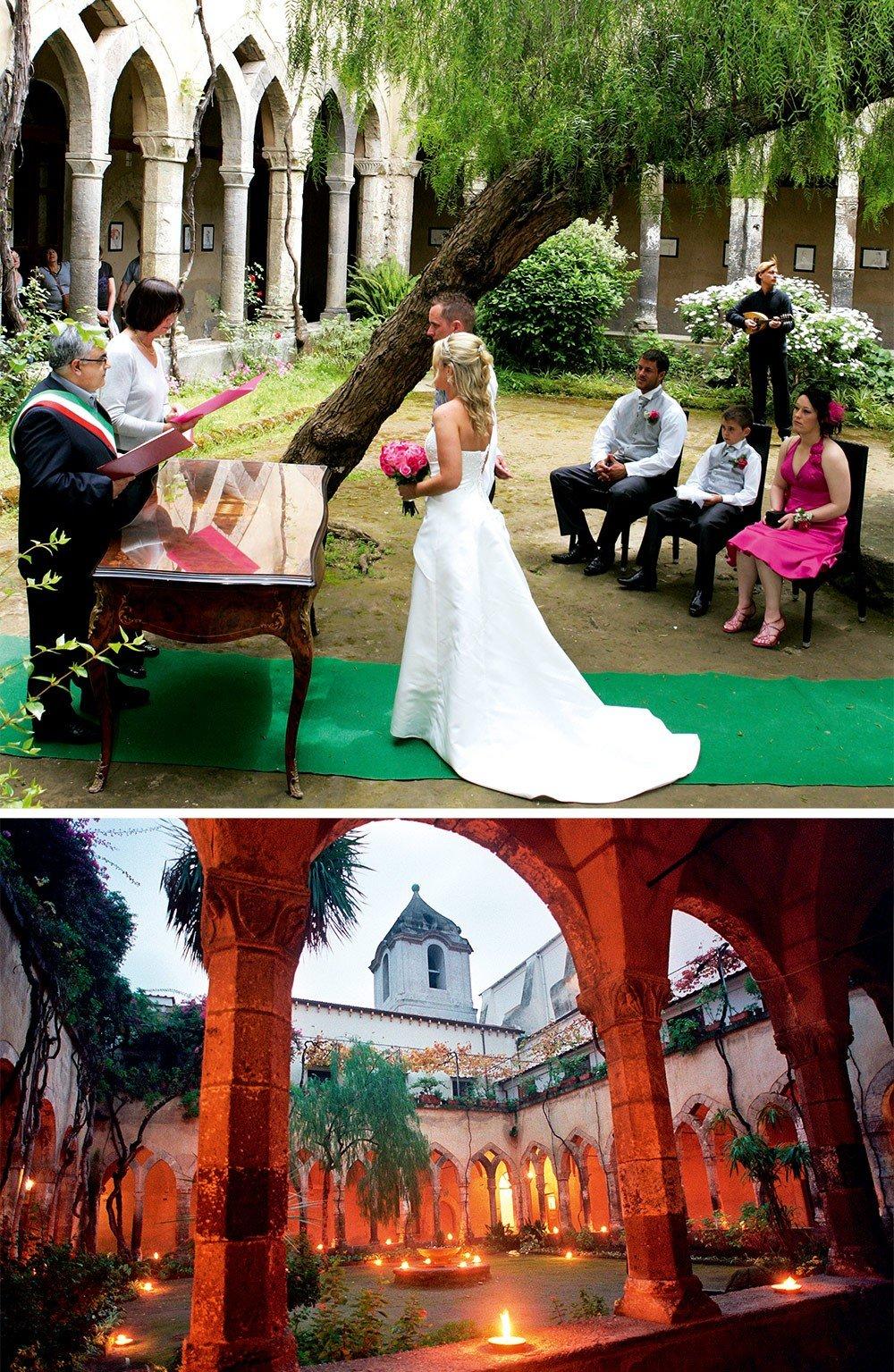 Euro Glamour
To combine history, scenery and European glamour, think about marrying in Malta where the ancient temples on the island of Gozo predate the Egyptian pyramids.
Malta's rich history comes to life in the island's wedding venues. You can say your vows in the grounds of a restored 14th-century farm house, toasting your nuptials with the house's own-brand champagne, or wed beneath a gilded chandelier in the ballroom of an 18th-century stately home.
If you choose the Palazzo Paraiso in Malta you can marry in the breathtaking ballroom, where the partially-mirrored walls are intricately gilded in 24-carat gold. Alternatively, tie the knot in the perfectly-groomed Baroque gardens that look like they've been pulled from the pages of Alice in Wonderland. When you book the 19th-century palace, it becomes exclusively yours for the duration of your celebration — so your wedding reception can continue in the palace gardens long after the Maltese stars have blinked to life. And, whether you choose a buffet reception, or a five course gala dinner, you can work with a team of international chefs to decide on your menu.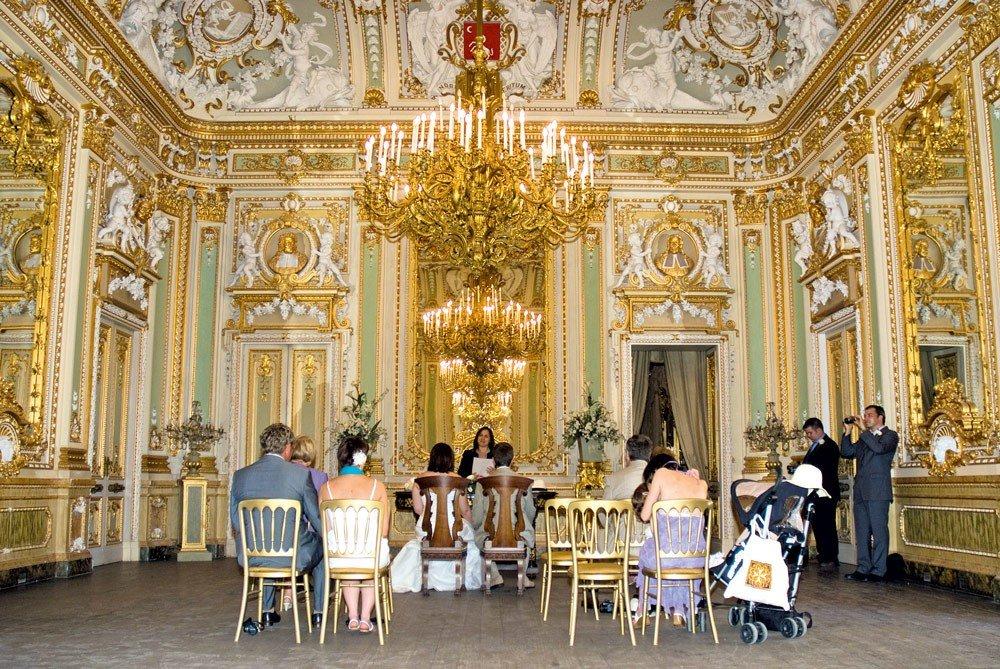 Celebrity Style
If you're looking for an A-list destination wedding, a Thomson Sensatori resort can provide the ideal setting. Sensatori hotels offer a luxury "like no other" with 5-star surroundings, gourmet dining, state-of-the-art bedrooms and first-class pool scenes as standard. Unsurprisingly, they are incredibly popular with glamorous wedding parties.
One of the most popular resorts is Sensatori Resort Jamaica, set on Negril's famous Seven Mile Beach lining the west coast of the island: thanks to its white sands and tropical backdrop, it regularly features on lists of the world's best beaches. Highlights here include an inclusive gourmet dining scene, which lets you enjoy unlimited food and drink around the clock. There are also swim-up rooms with over-the-water daybeds, four pools to laze beside and a beachside palapa offering activities like yoga and tai chi.
If you'd prefer to avoid a long-haul flight, Thomson will be unveiling three new Sensatori resorts in summer 2015 in Cyprus, Ibiza and Turkey — and they will all offer 5-star wedding packages. Each new resort boasts the full range of Sensatori perks including first-class spas, gourmet restaurants and plush, honeymoon-worthy bedrooms.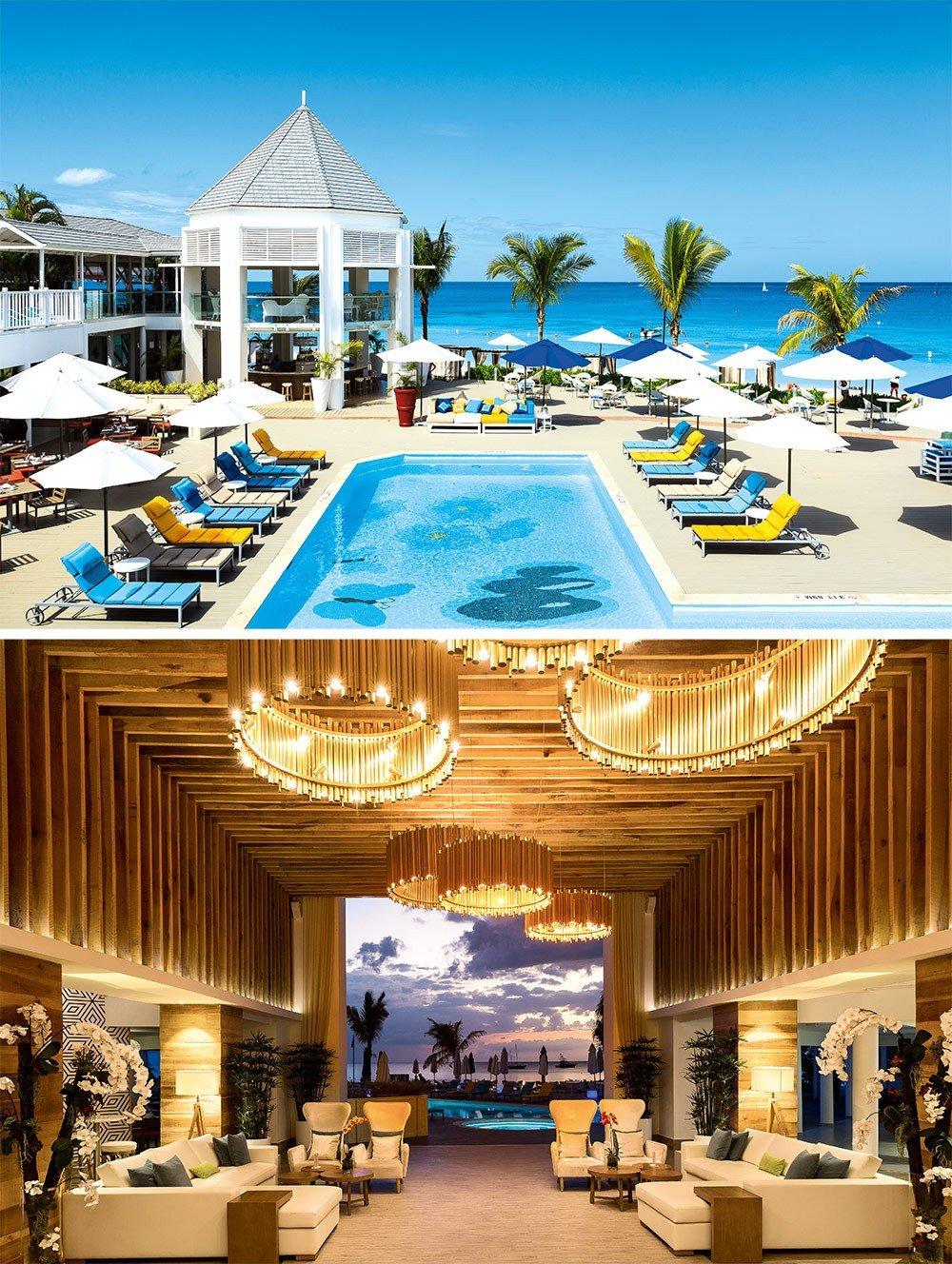 Find out more about Thomson destination weddings.