Unicorn Wedding Ideas: 25 Mythical Products All Couples Need
Weddings are full of love, sentiment, and most importantly magic... And here at Hitched we know there's nothing more magical than unicorns!
We have included third party products to help you navigate and enjoy life's biggest moments. Purchases made through links on this page may earn us a commission.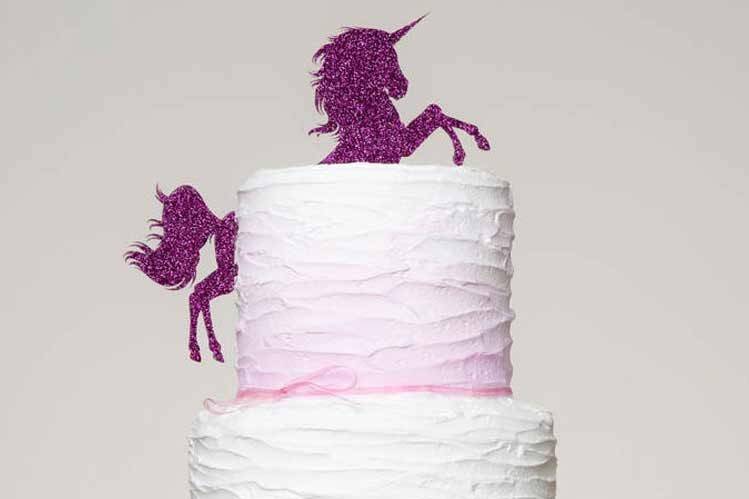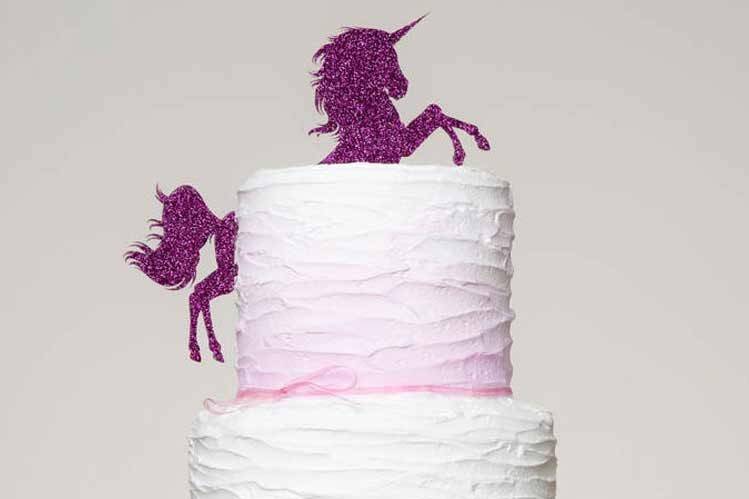 If you've read our feature on Disney wedding songs, you'll know how much we love anything and everything magical, and that includes unicorns.
Brides who love the idea of an enchanting wedding with mythical and charming vibes everywhere should seriously consider our unicorn wedding ideas.
The theme can be as subtle or as crazy as you like and we have 25 of the most essential unicorn themed products that just have to be on your wedding shopping list.
Unicorn Head Decoration
Ok hear us out; this unicorn head decoration really will look amazing at your wedding. If you have a wedding reception room that you and your partner are going to decorate, this would be the perfect thing to catch everyone's attention, and it's gold. Who doesn't like gold at a wedding?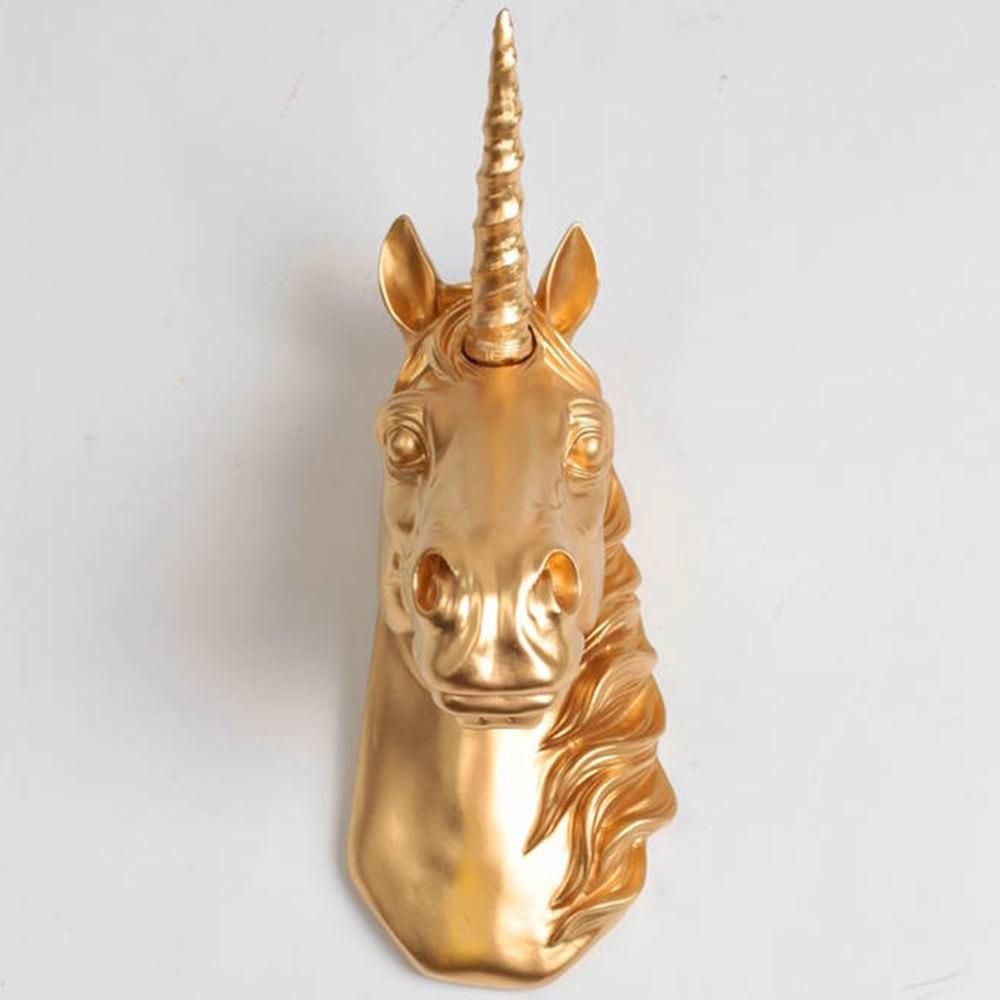 Inspirational Unicorn Quote
Whether it's put on your wedding gift list, used to decorate the reception room, or given to your bridesmaids as a thank you present, this inspiring quote is just perfect for a wedding.
"Always be yourself.
Unless you can be a unicorn.
Then always be a unicorn"
We'd even go as far as saying these should be in the wedding vows between you and your partner… Too much?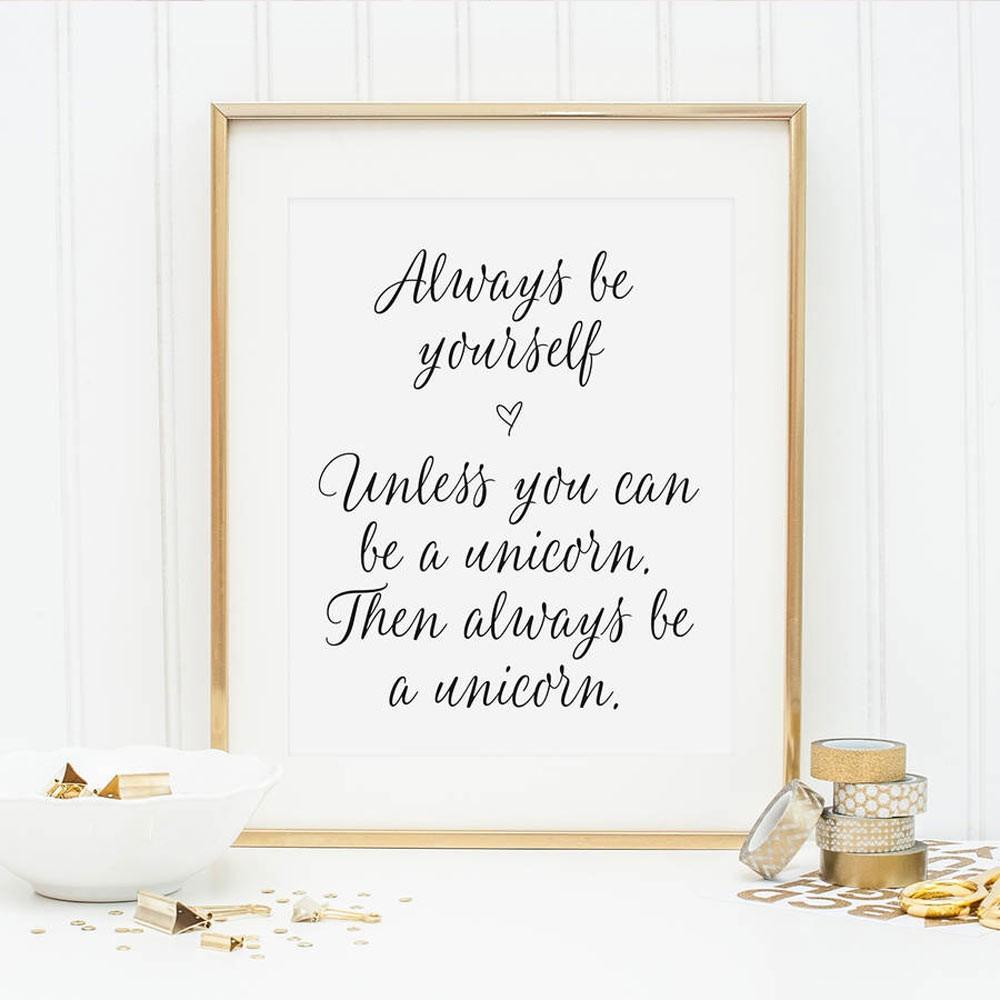 Personalised Unicorn Necklaces
Looking for a unicorn themed gift for your flower girls, or simply something cute for them to wear on the day? Look no further as these necklaces totally fit the bill. You can get them in either silver or gold to suit your colour scheme and they can even be personalised with the flower girls' initials – adorable.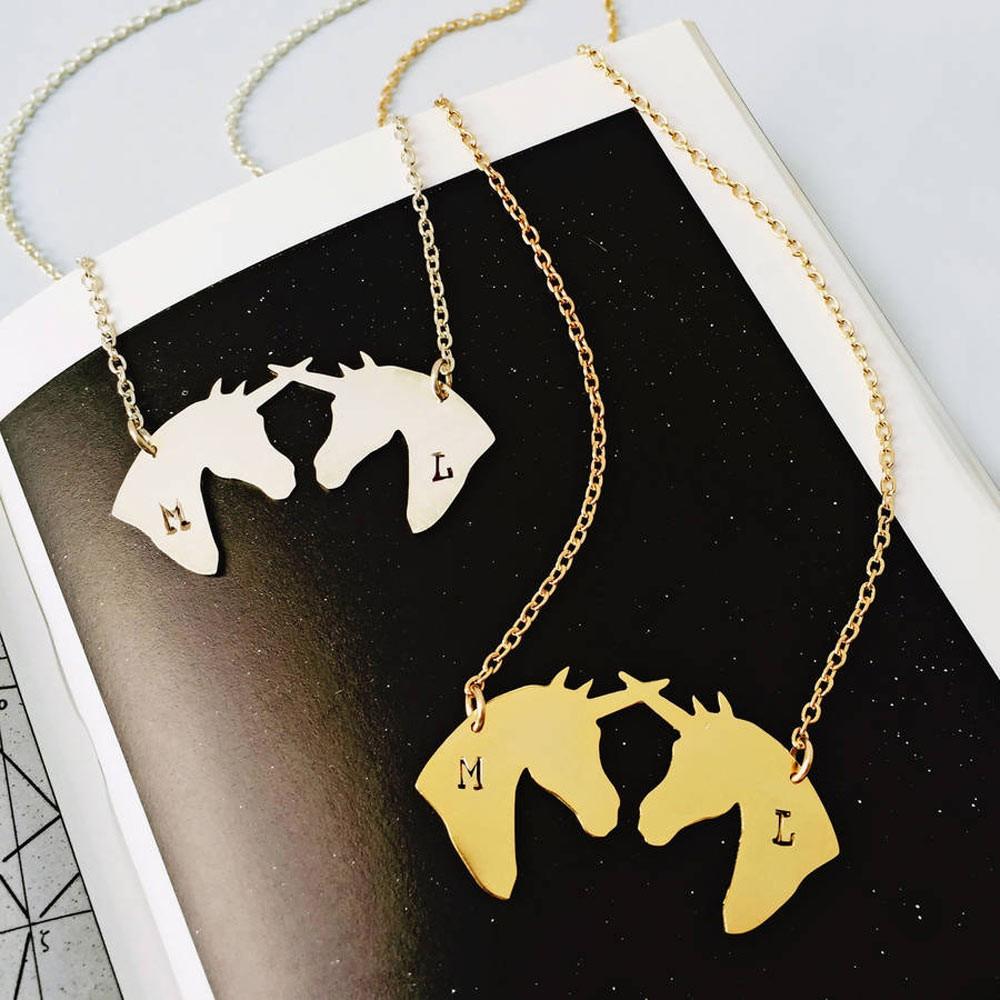 Unicorn Rings
Mythical jewellery is a big trend right now and these unicorn rings fit right into that category. They are gorgeously made and would be the perfect bridal party jewellery for your magical wedding day!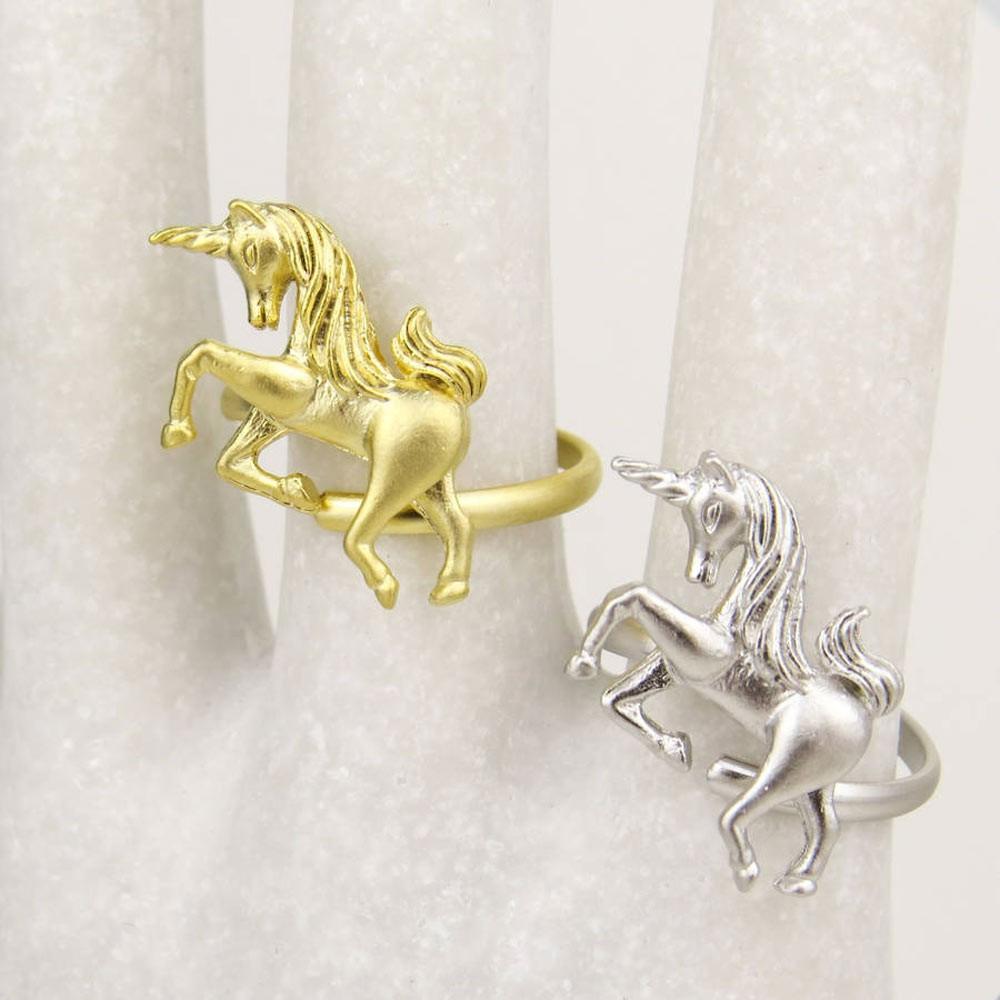 Sentimental Unicorn Locket
If you are looking for a way to surprise your other half on your wedding day, why not get them this unicorn locket where you can put a sentimental photograph inside. This will keep them calm and happy until the moment you are reunited at the altar.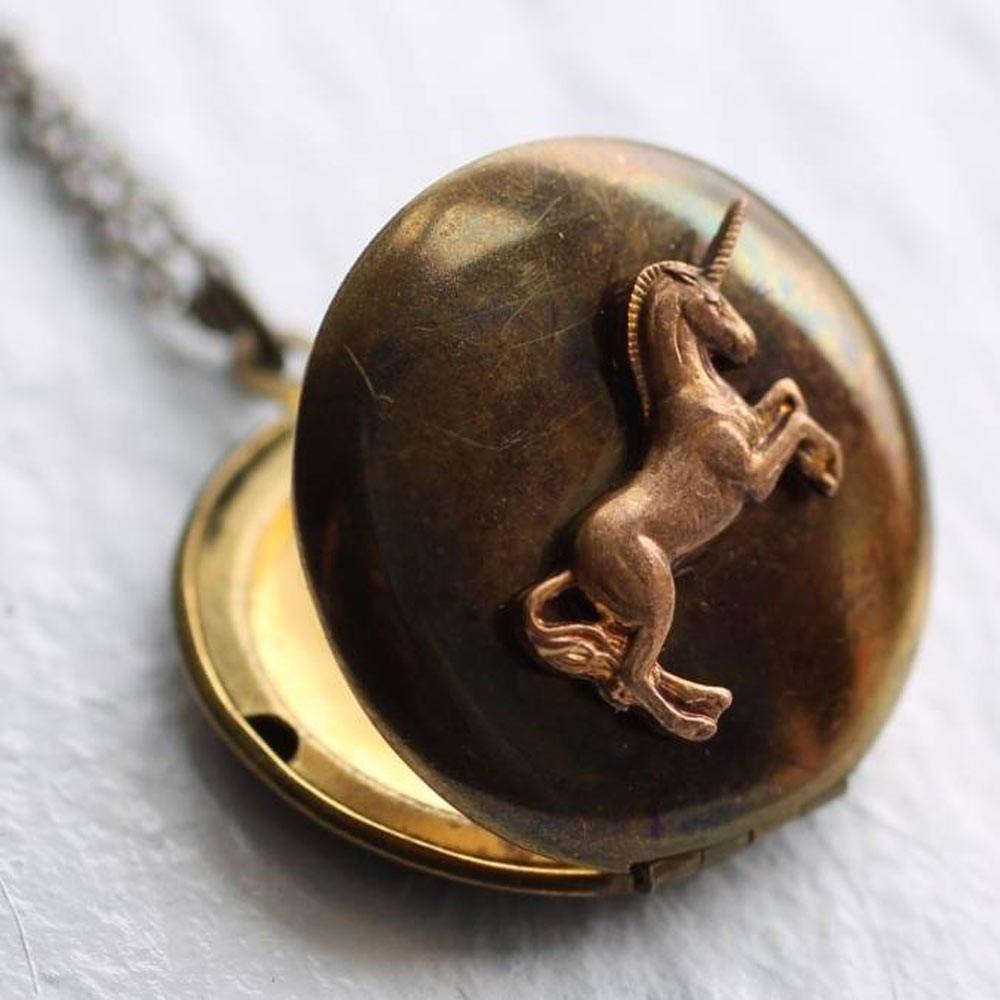 Unicorn Earrings
These gold unicorn earrings are truly stunning and are a subtle way to encorporate this gorgeous animal into your wedding day. They are the perfect fashion accessory for brides who want just a little bit of magic on their special day.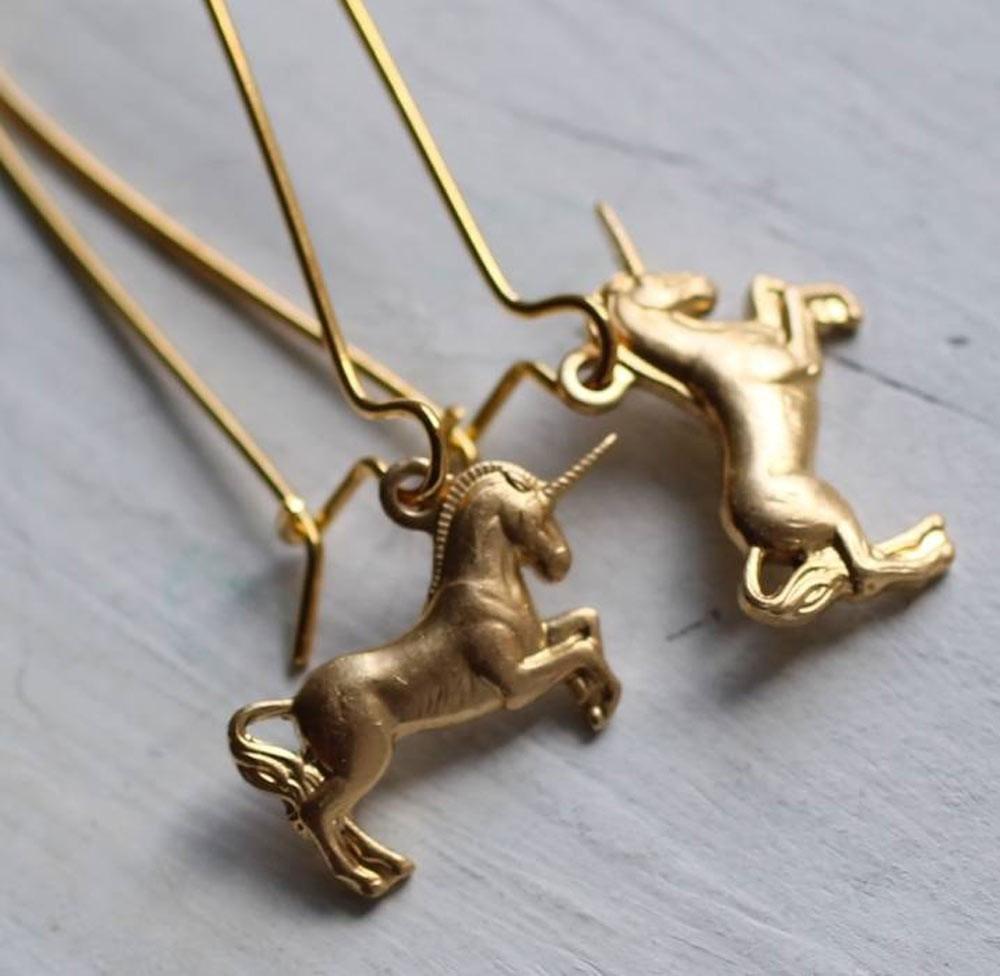 Unicorn Garland Wedding Decoration
We believe in unicorns too! What a gorgeous garland to have hanging at your wedding. It would look so amazing above the top table, or hanging over the doorway as people enter the all-important wedding breakfast. By the end of your wedding you'll have all of your guests believing!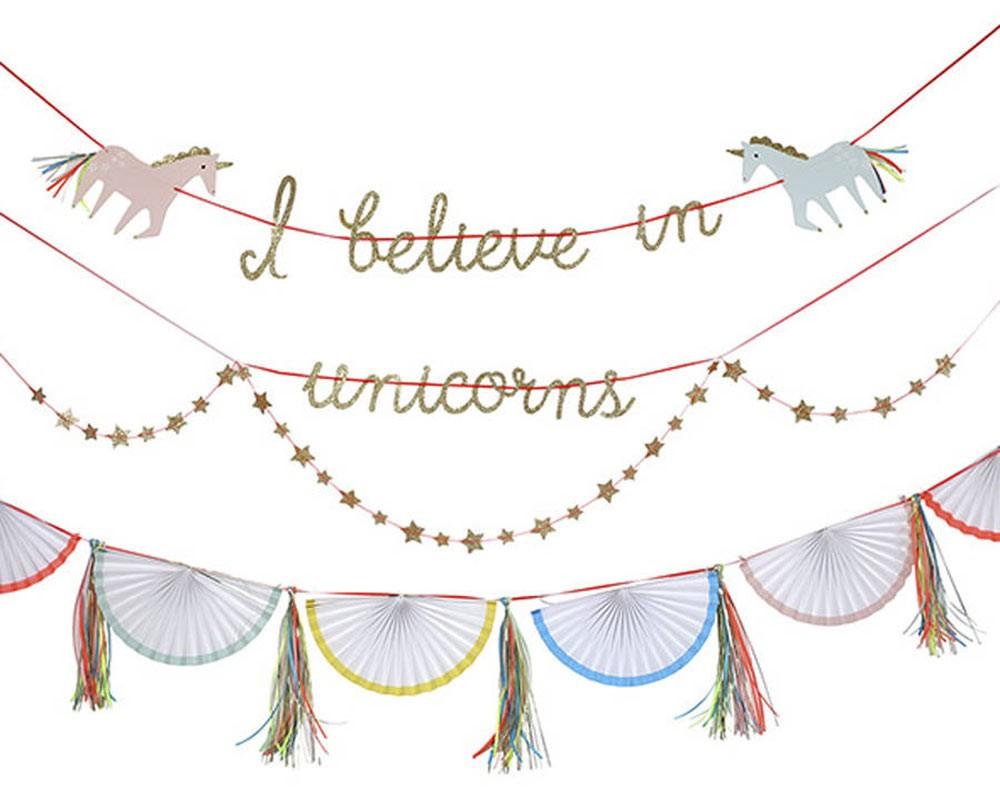 Unicorn Cupcake Decorations
Get all of your wedding guests in the unicorn mood with these funky cupcake decorations. We can guarantee you that they will have never seen such a fun-looking mini cake in their lives and it will give them something to always remember when they think back to your wedding.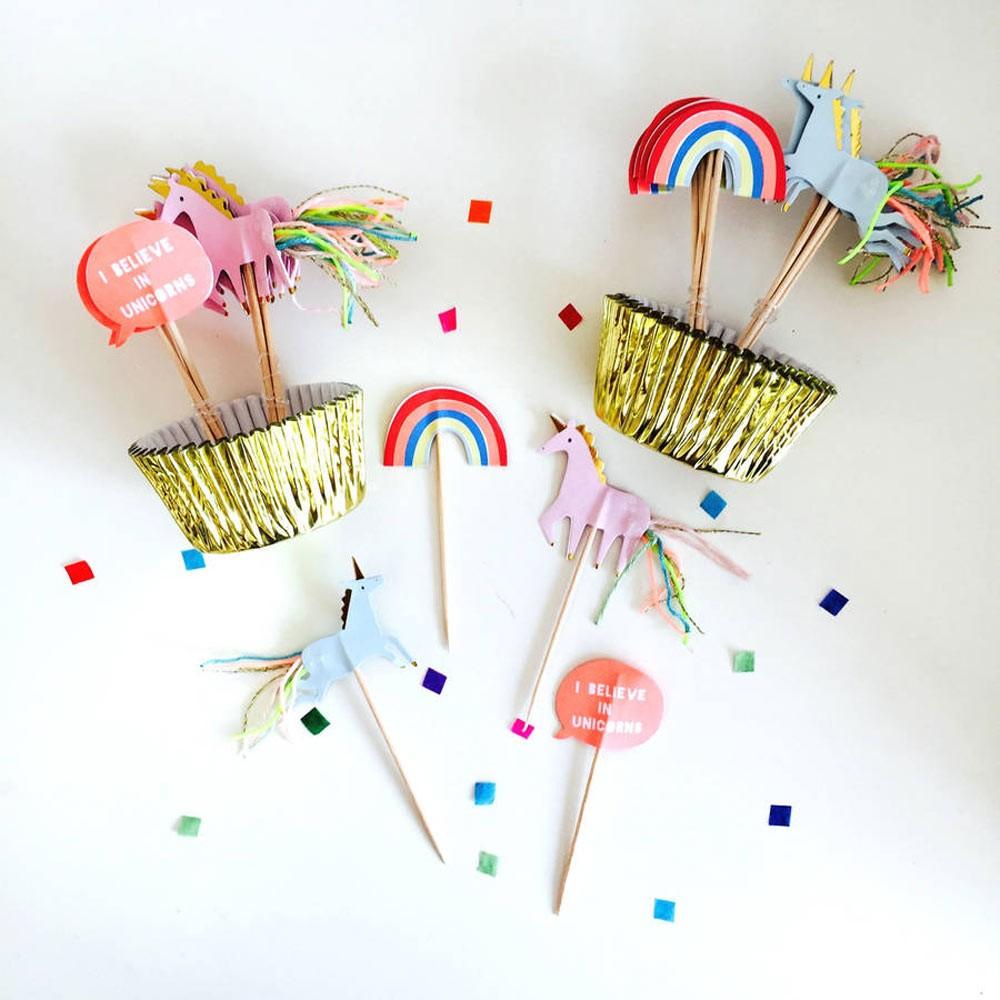 Unicorn Shaped Biscuits
As well as a gorgeous wedding cake, serve your wedding party some of these mystical unicorn shaped cookies. They look adorable and will definitely taste even better.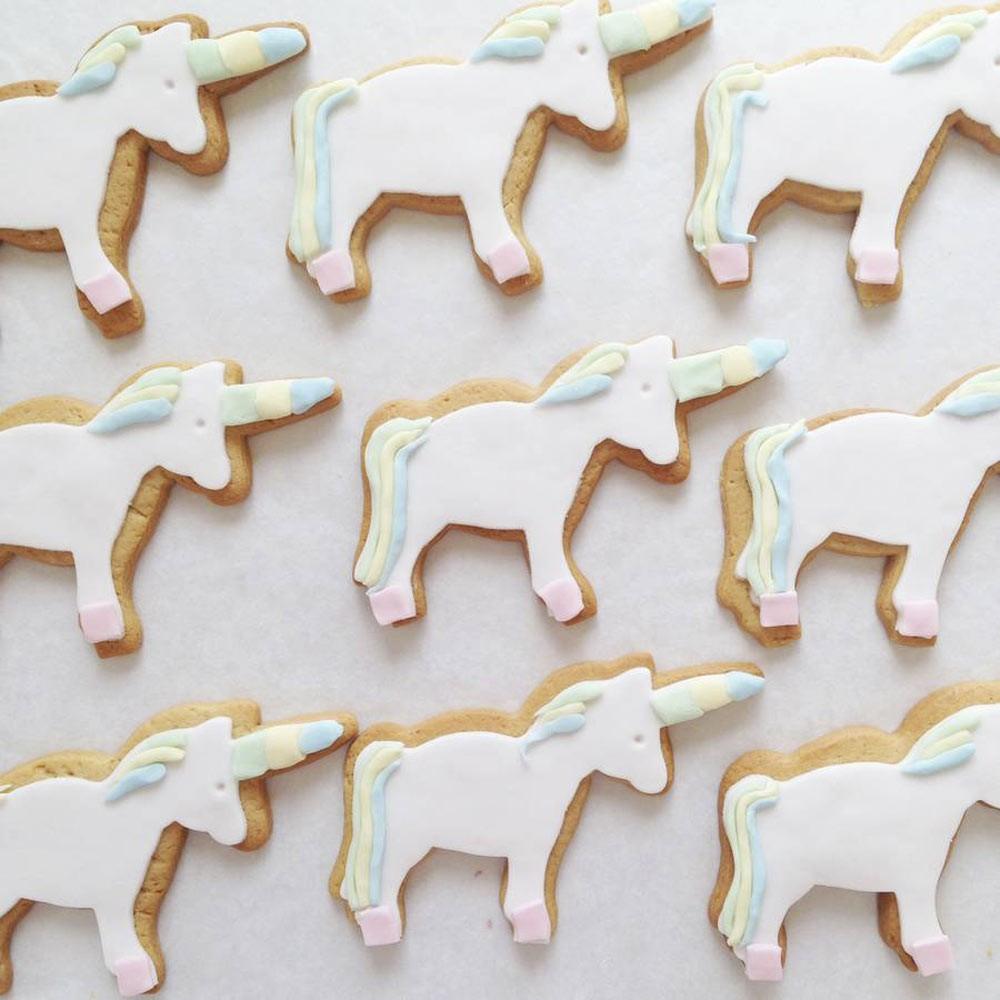 "I Believe in Unicorns" Bunting
We are obsessed with this 'I Believe in Unicorns' bunting and think it would look gorgeous on your wedding breakfast tables. The glittery colour is perfect for a glamorous wedding with a sparkly theme.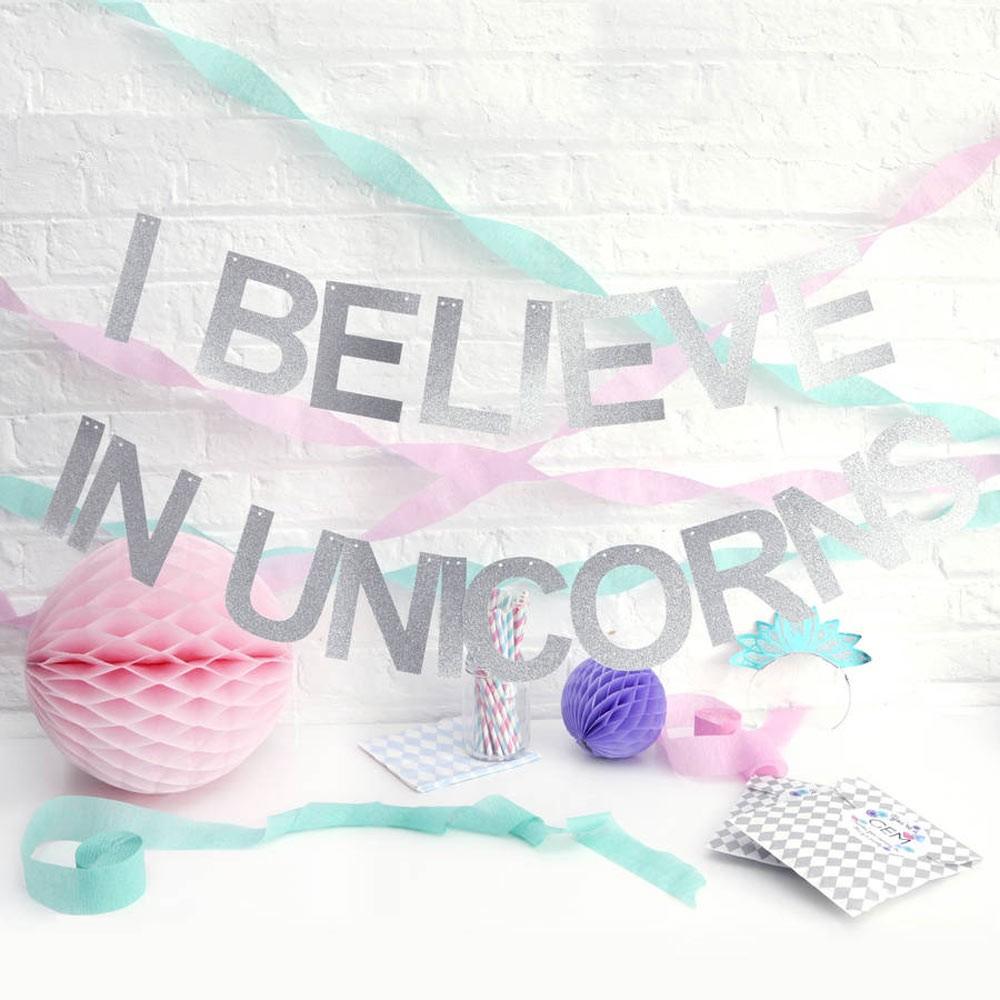 Unicorn Rubber Stamps
Decorate your wedding stationery with this adorable unicorn wedding stamp. It will help give your wedding a brand and let all of your guests know what your magical theme is.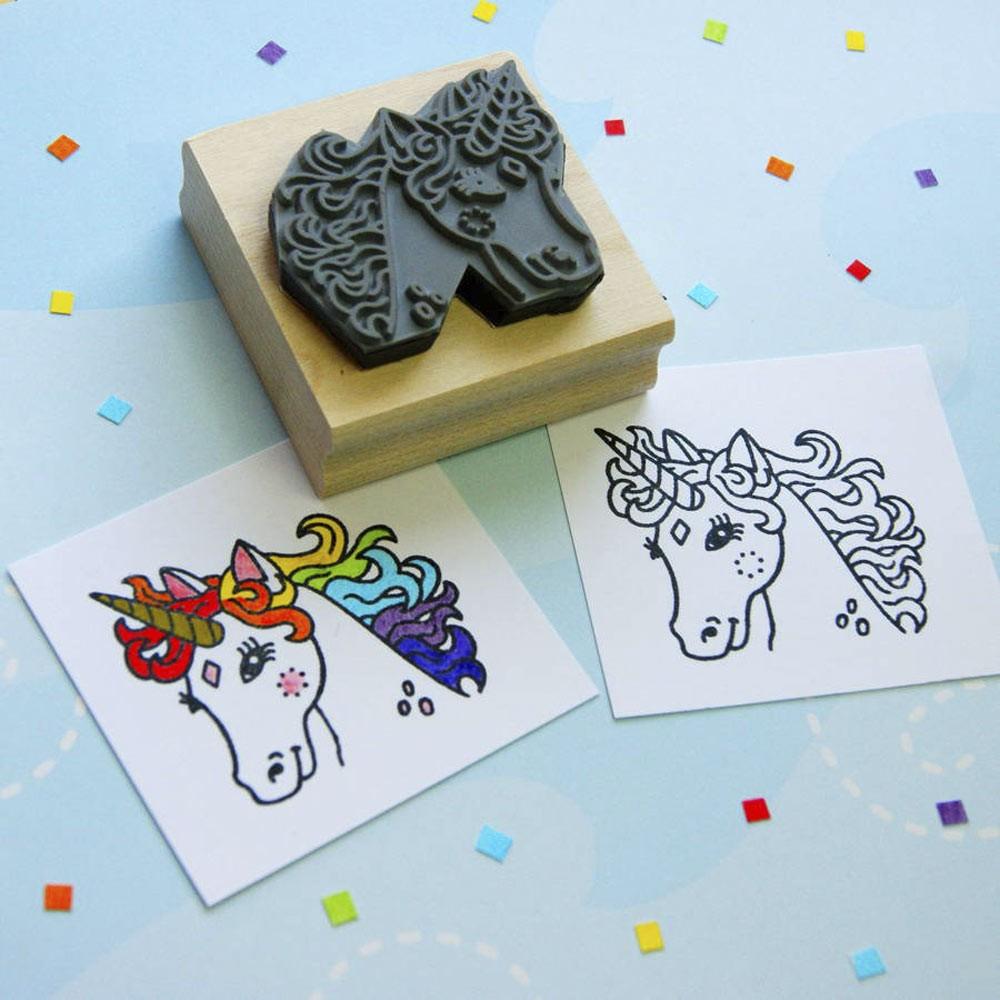 "Dreaming of Unicorns" Notebook
Your unicorn wedding theme doesn't have to start at your wedding. Why not use this pretty notepad for all of your pre-wedding planning notes. You can use it to write down all your whimsical wedding wish list items and plenty of to-do lists – they are a bride's best friend.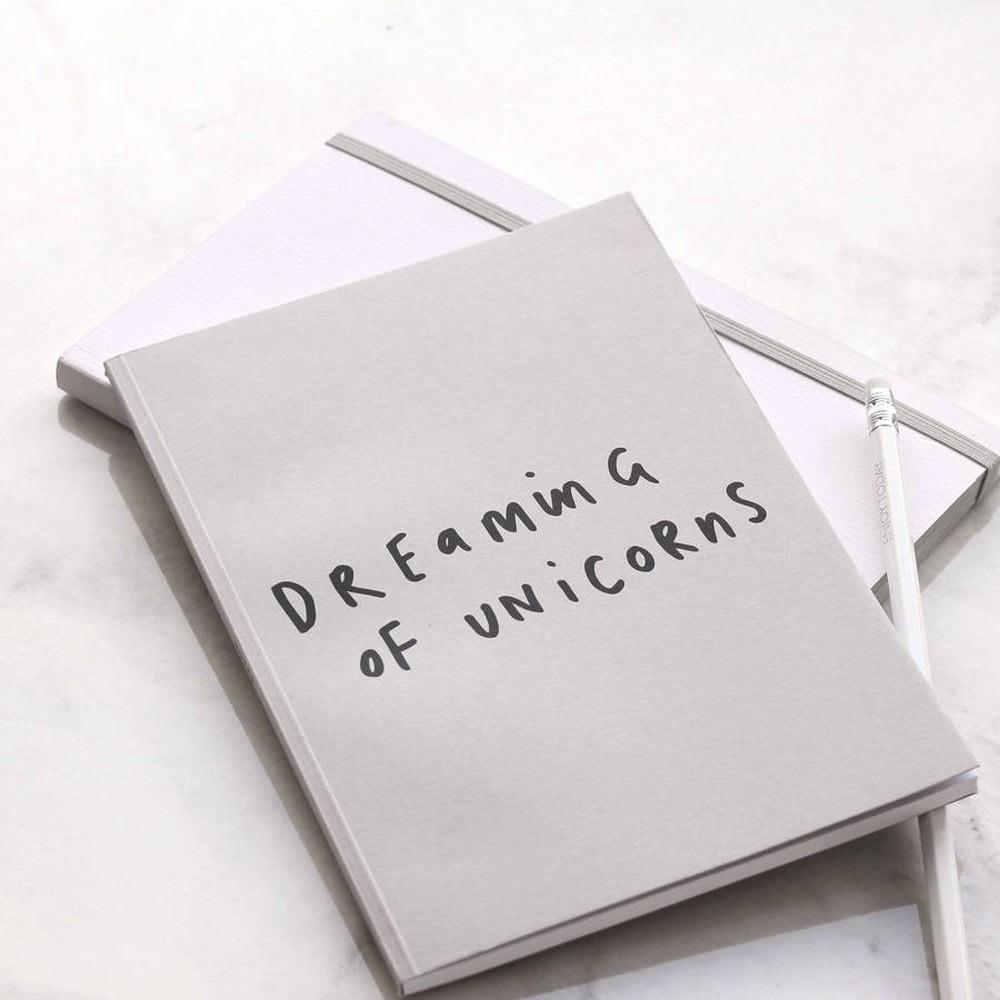 Unicorn Wedding Invitations
Use these gorgeous wedding invitations to tell all of your guests when, where and how your special day is going to happen. They will know about your theme the second they receive this little beauty which is exactly want you want.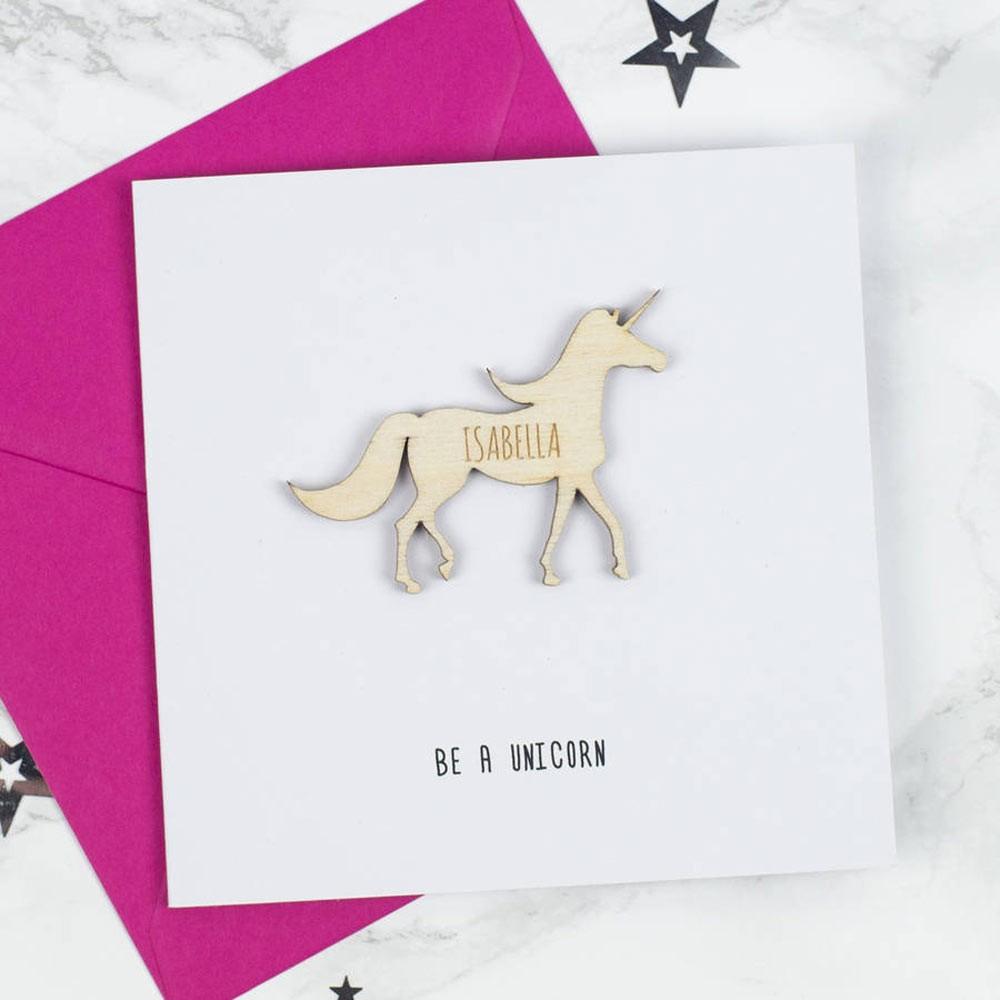 Unicorn Confetti & Glitter Set
Instead of having normal confetti for each of your guests, we highly recommend you give them these make a wish sets. The confetti and glitter come together to look absolutely stunning and are a magical alternative to your normal celebrationary methods.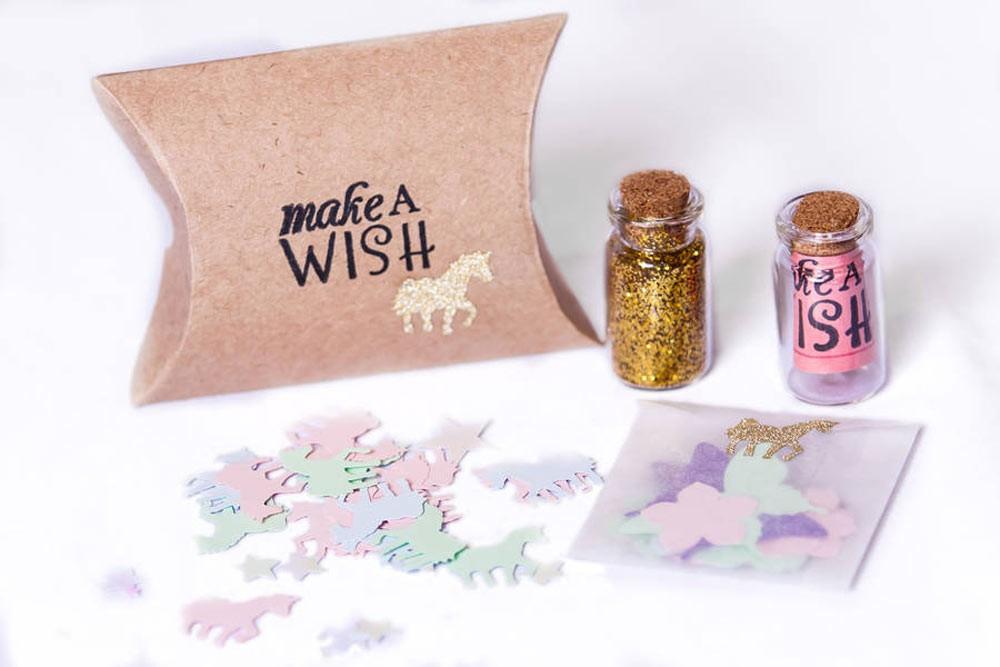 Unicorn Cufflinks
Here's one for the grooms. Have your man rock his wedding suit with a pair of these smart unicorn cufflinks. They are handsome looking and will marry the theme with his outfit perfectly.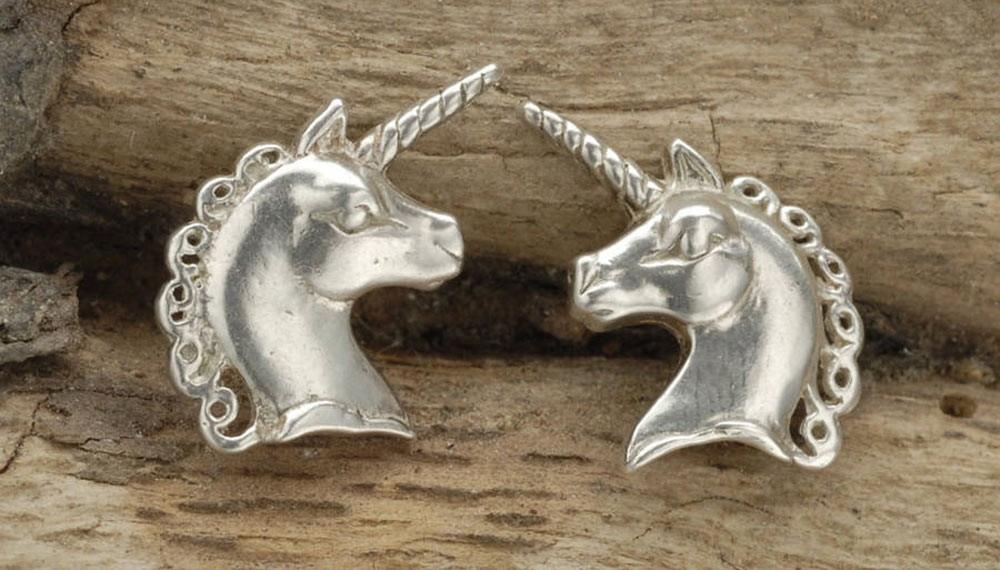 Unicorn Themed Guest Book
This enchanting unicorn journal is the perfect thing to use for your guests to sign at the wedding. An unusual guest book is an amazing way to show yours and your partners personalities on your special day and this product even has stunning unicorn themed drawings on each page which are beautifully done.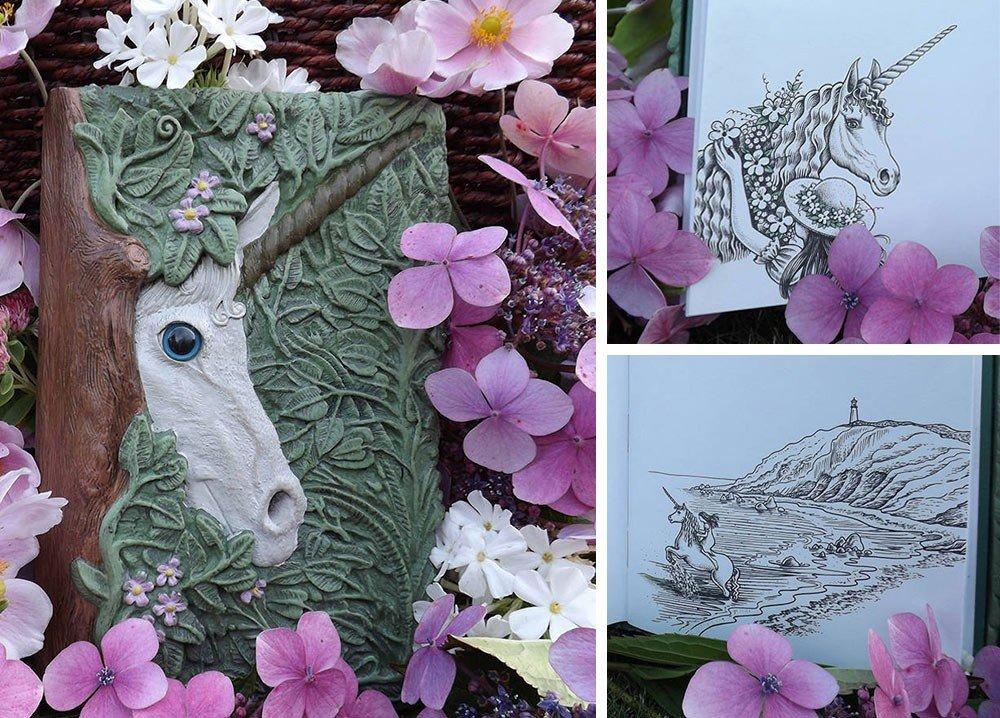 Unicorn Gift Bags
If you're planning on giving your guests souvenir bags after they leave your wedding, or need something to present the bridal party presents in, then these unicorn bags are perfect. The special thing about them is that you can get them personalised for a really sentimental touch. Your flower girls in particular will definitely appreciate this.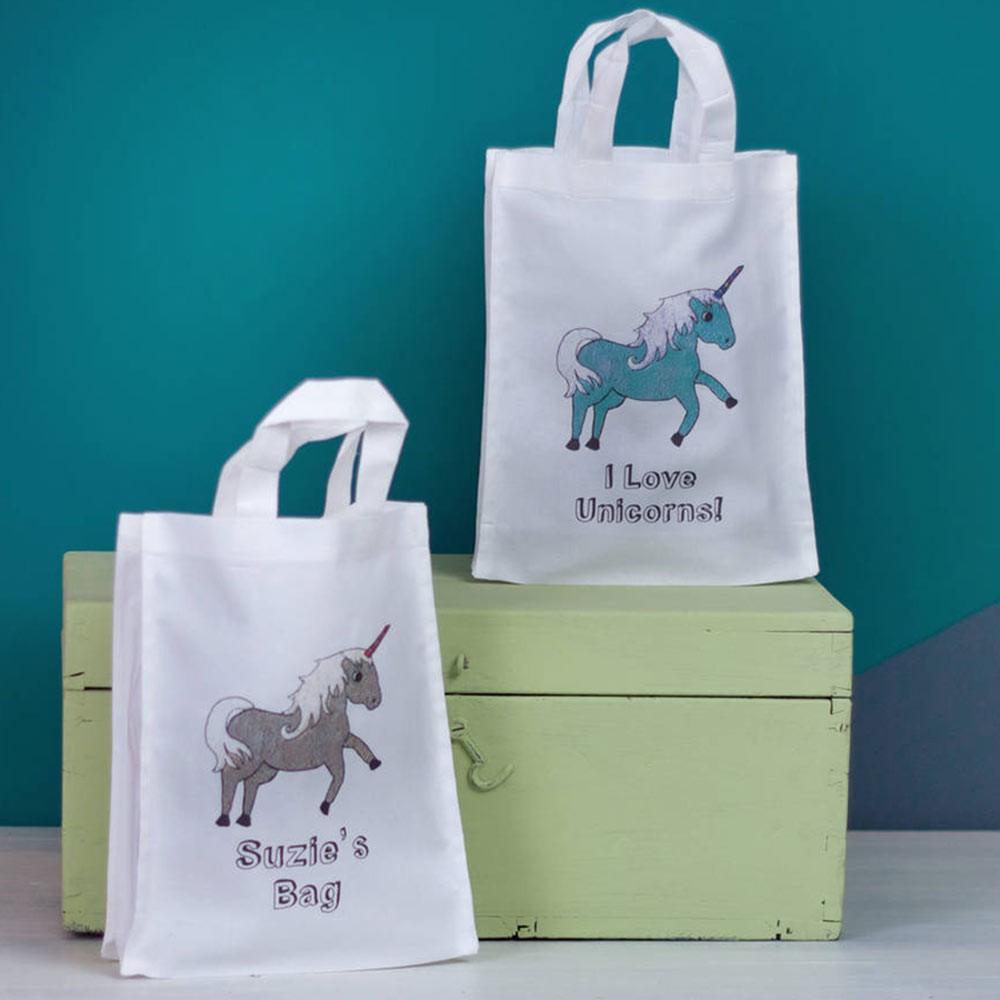 Chocolate Unicorn Kiss Wedding Favours
Every guest in the history of wedding guests will appreciate edible wedding favours, and when they look as gorgeous as these unicorn kisses, they definitely won't be able to say no. The white chocolate pyramids look almost as good as they taste and are an adorable way to keep the unicorn theme going.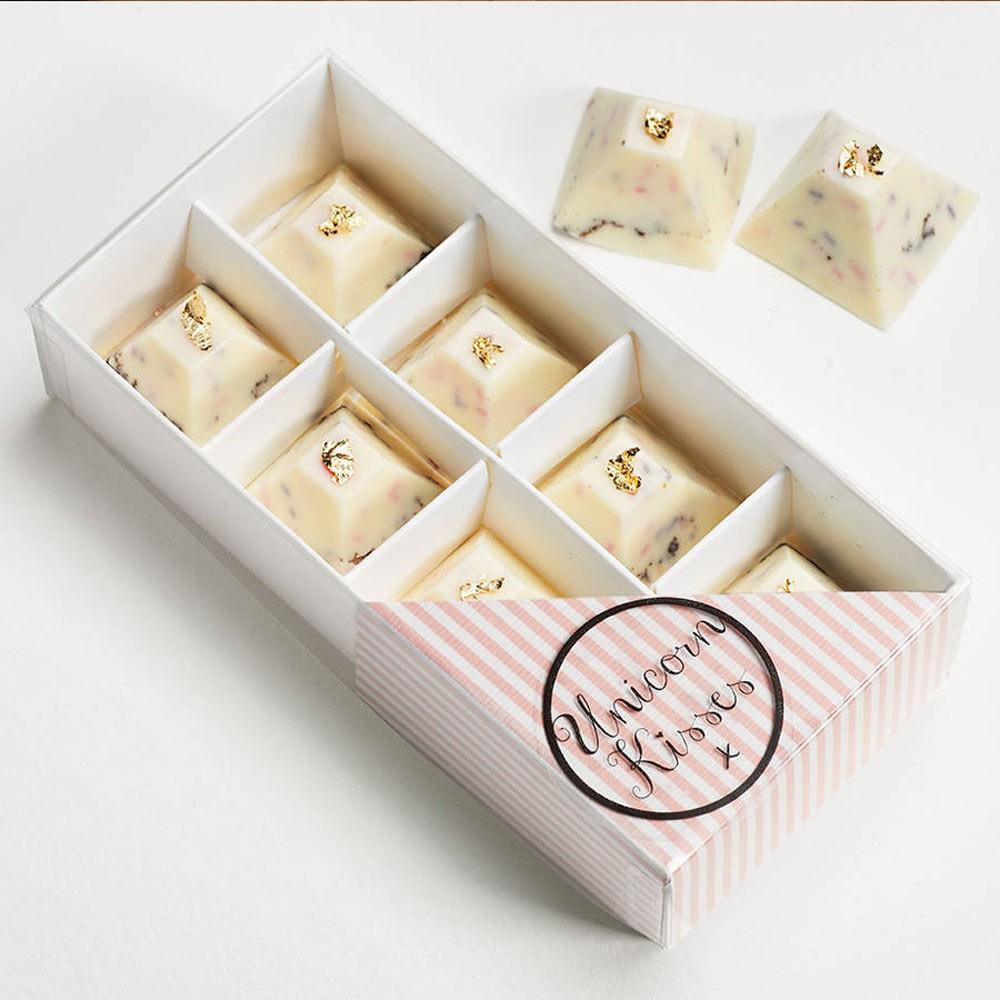 Unicorn Poop-Soap Wedding Favour
This product is way less weird than it sounds… Unicorn poop is actually a magical, colourful and beautifully smelling soap that your mini-guests will love receiving. It comes in a cute draw-string pink bag and has a great story behind it.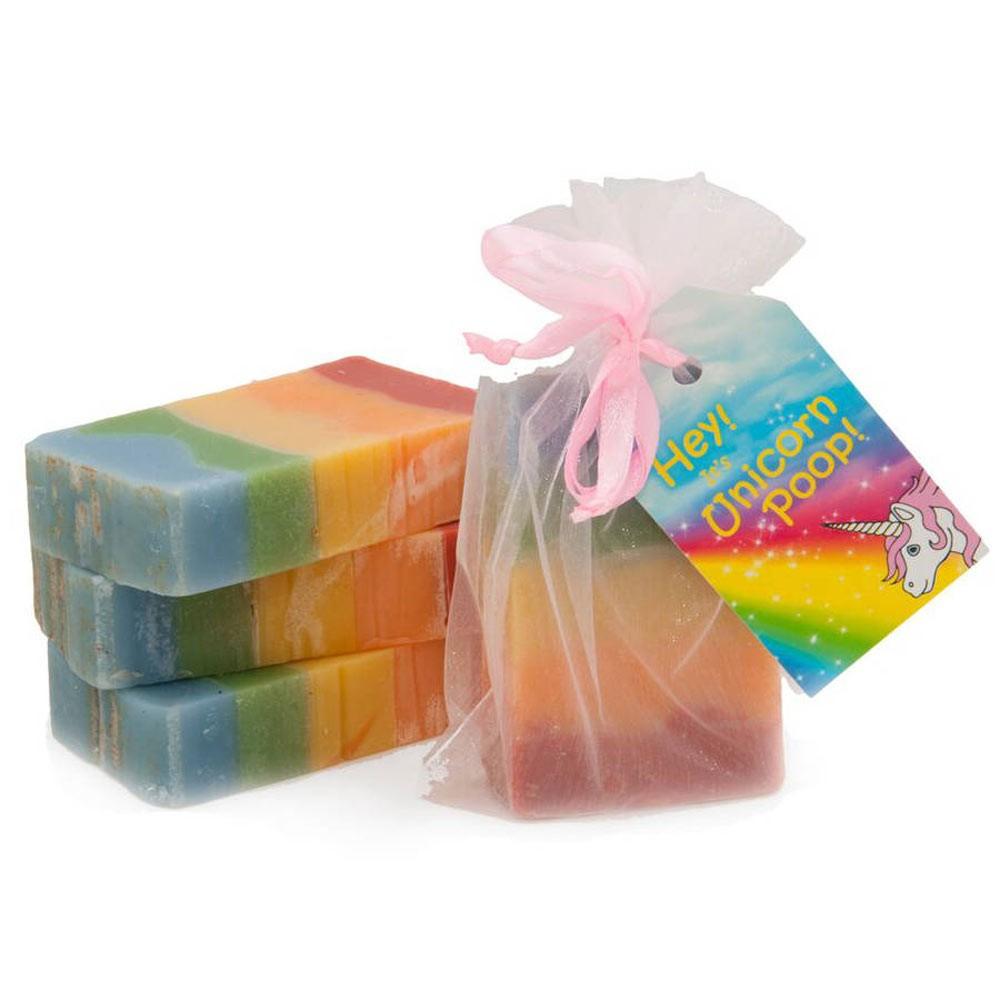 Unicorn Edible Favours
If you and your partner would prefer to give all of your guests the same favours, this best friend's box could be a real winner. It's another edible wedding favour idea and we just know you're going to love it. The box of tasty cookies are shaped in love hearts and obviously, unicorns, and have happy and positive messages on them which is exactly what you want your guests to be reading on your big day.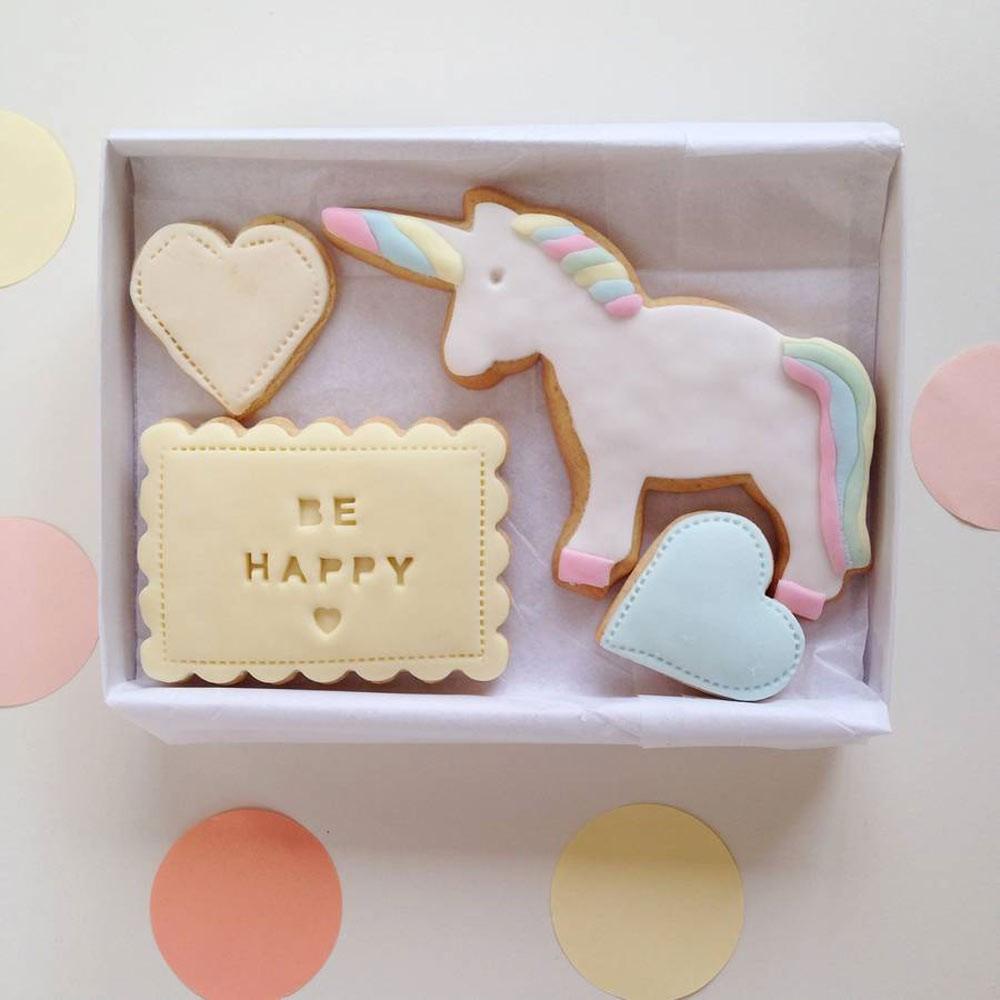 Unicorn Temporary Tattoo
As part of your wedding entertainment, we love the idea of having every one of your guests getting a temporary tattoo of a unicorn. The tattoos look amazing and come off super easily the next day. It will help get everyone into the spirit of magic and unicorns for sure.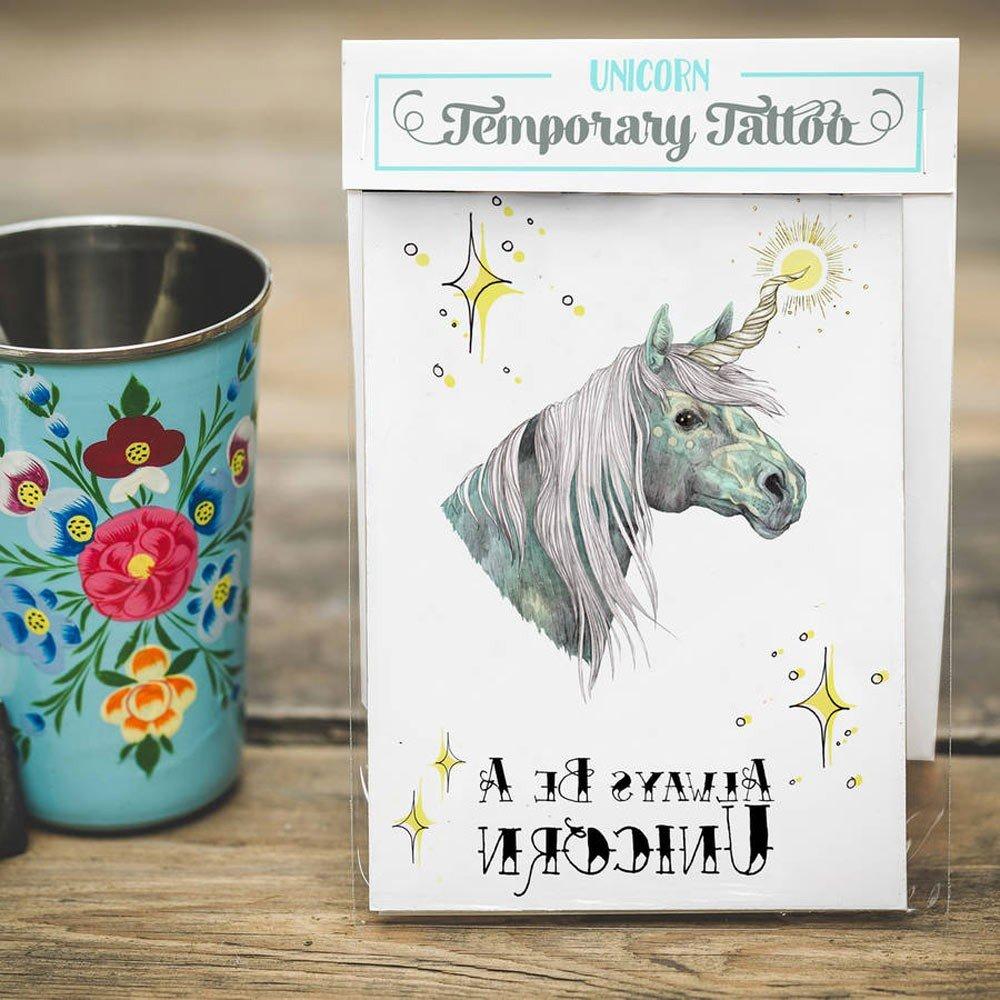 Unicorn Colouring-in Book
If you're trying to find a way of keeping your younger guests busy, this unicorn colouring in book is perfect. It is jam packed with pages and pages of gorgeous pictures that they can spend hours colouring in and can take home with them to finish.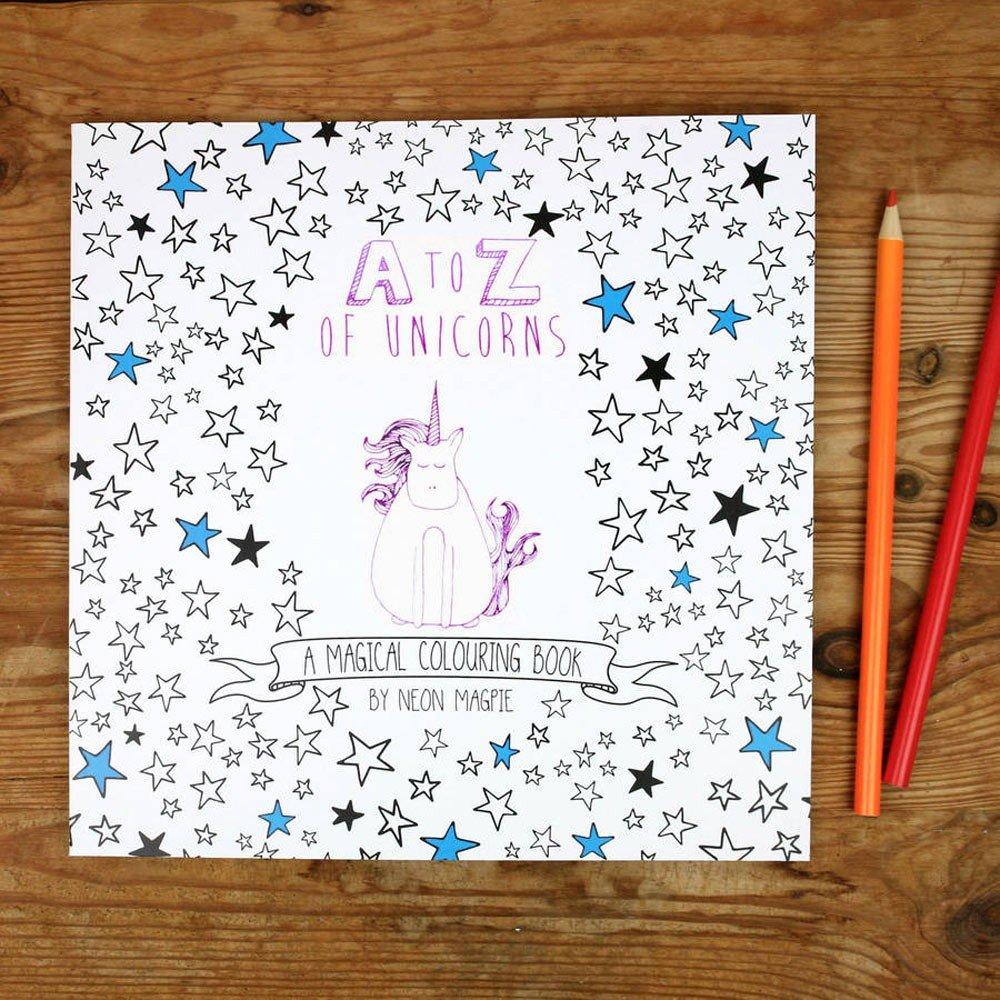 Unicorn Nail Patterns
As part of your bridal party beauty regime, getting your nails done is definitely high on the list and we are obsessed with these unicorn nail transfers. You can have your nails painted any colour and then add the unicorn pattern on top. This gives you the flexibility to have different coloured nails to your bridesmaids and flower girls, but all still have the same wedding nail art to keep you in sync.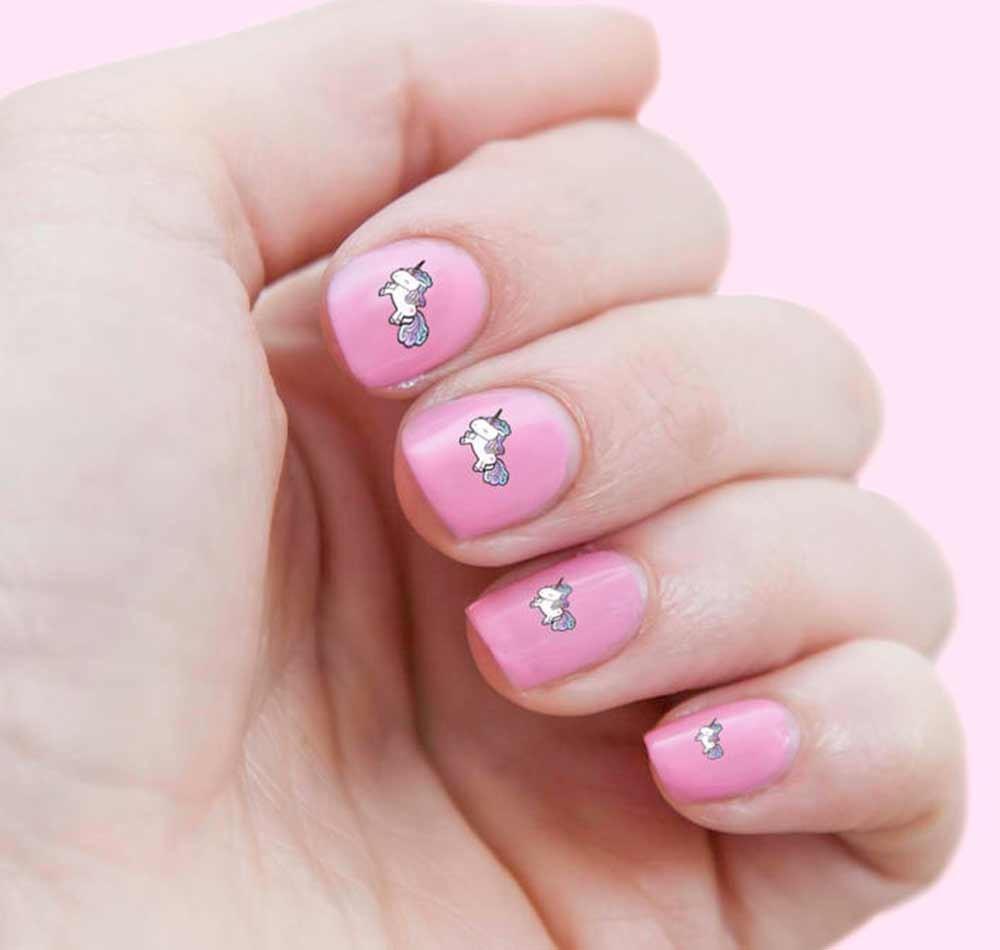 Personalised Unicorn Mason Jars
It would be nothing other than a crime to not serve your fancy wedding cocktails in these fabulous mason jars. They have the cutest unicorn quote on them and we just know that your guests are going to fall in love with them just as much as we have.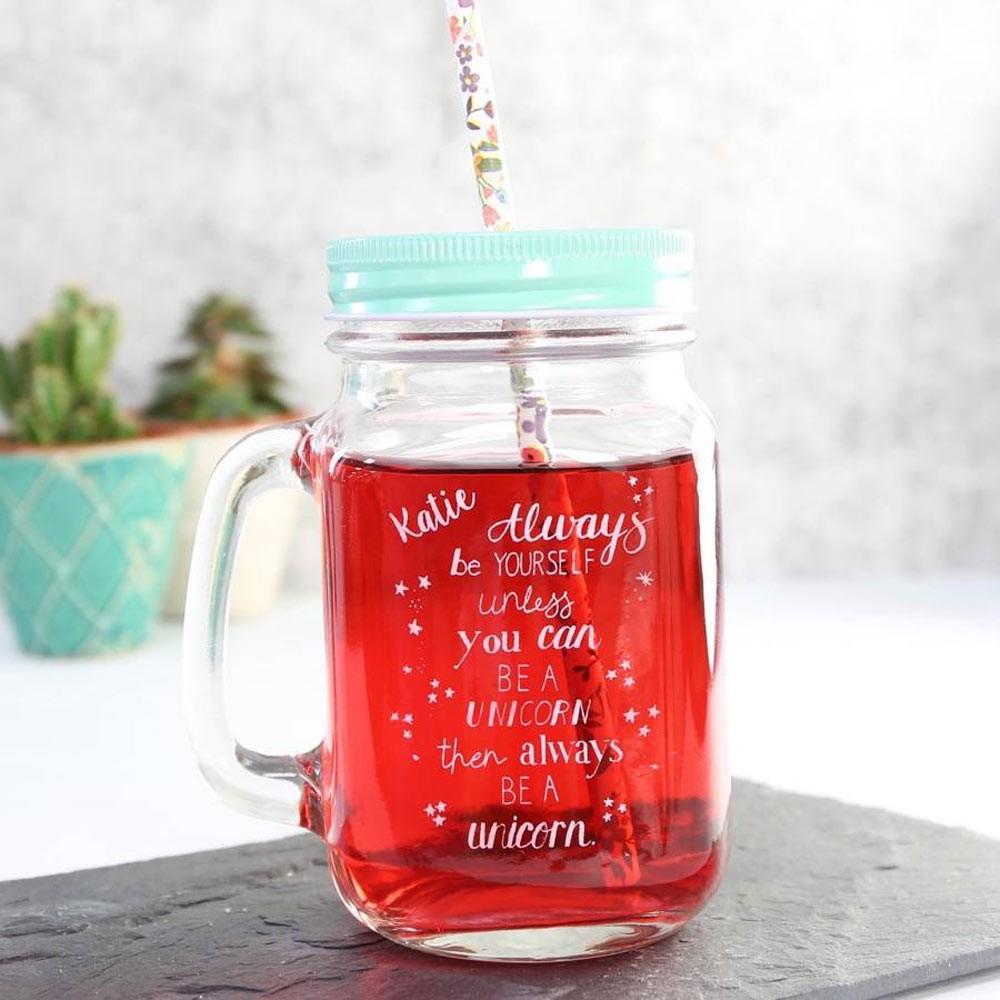 Unicorn Wedding Cake Topper
Last but most certainly not least, the wedding cake. Whatever delicious wedding cake you and your partner opt for, one thing you must be certain of is that you use this stunning topper. The glittery unicorn is the perfect finishing touch to your amazing magical theme and it will look insanely pretty at your wedding.
Still looking for more magical ideas? If so, you'll love our Beauty and the Beast wedding inspiration, it will have you feeling like a true princess on your wedding day!