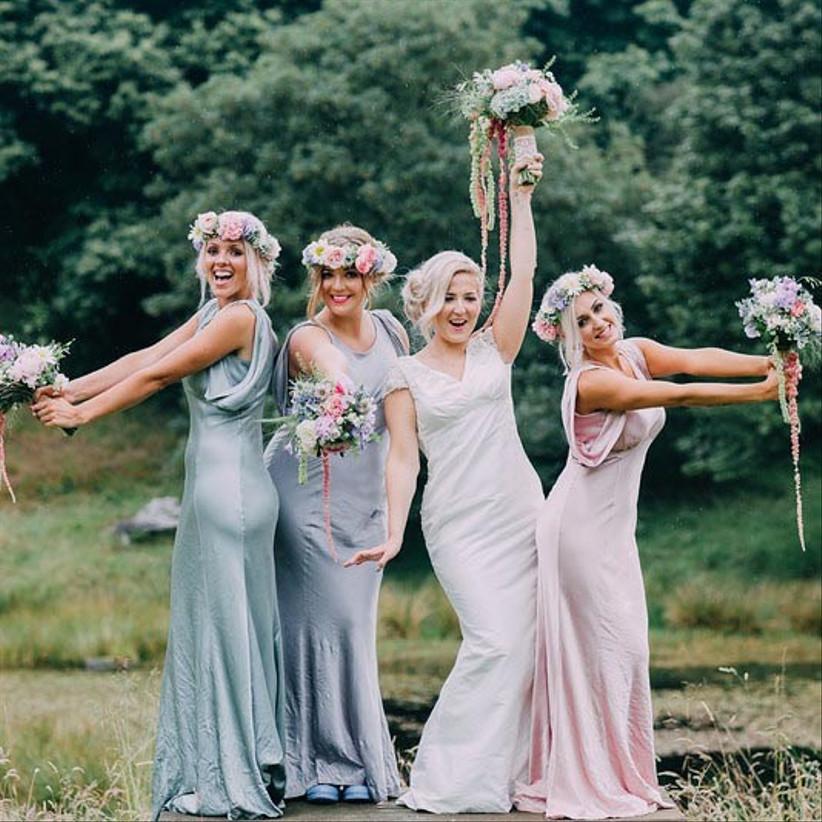 April 13th has been declared National Bridesmaid Day, and we're super excited at Hitched to celebrate a day that's all about your best girls who help you through the wedding planning process.
Once you've asked 'Will you be my bridesmaid?' there's so much to be done and hopefully you won't be dealing with a bad bridesmaid – we asked brides to share the nicest, most helpful or most surprising things their bridesmaids did for them to mark National Bridesmaid Day…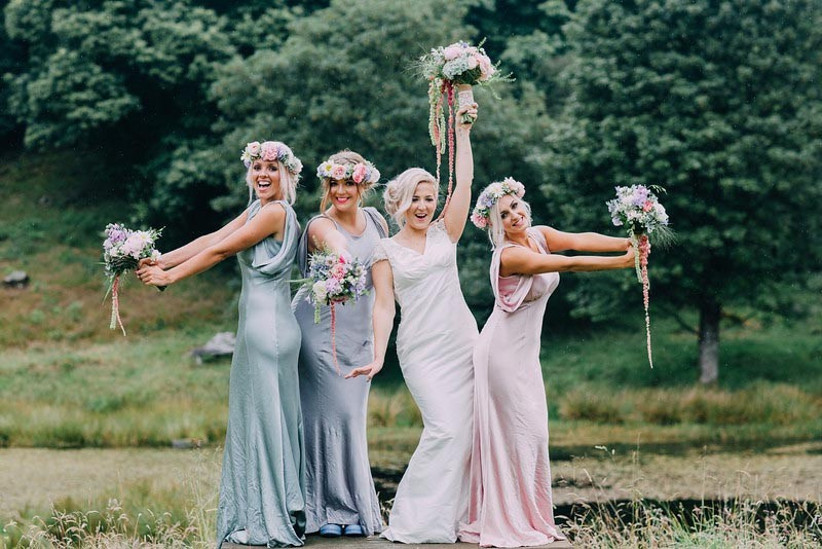 Image credit: The Wild Boar
"My bridesmaid Aimee was a wedding stationery superstar! As our senior designer at Hitched, Aimee was always going to be a great person to help me out with any design related weddings tasks but I was overwhelmed at just how helpful she was.
"I came to her with a vast collection of invite samples, colour swatches, fonts and even scrawled notes to try and explain how we wanted our wedding stationery to look and she spent hours helping me to create the perfect design. Even when I became obsessive about one element being a slightly different shade of green, she was there to tell me that I was perfectly reasonable in asking my printers to re-print the same thing three times until it was perfect…" revealed Caroline Hendry, Editor of Hitched.
Aimee, mentioned above, also had a heroic bridesmaid of her own: "My bridesmaid Lucy was my best friend, my mum and my sister all rolled in to one. I'm not close with my family and don't have any sisters and she was always there to give me an incredible amount of emotional support.  Everything from snapping me out of an unreasonable bridezilla moment, to making sure I ate something on the morning of my wedding.
"Wedding planning didn't excite me and unlike most brides to be I was completely uninterested in wedding dresses. She took complete control of the situation – booking me an appointment and forcing me out of my comfort zone by selecting dozens of dresses for me to try on, putting up with my protesting along the way! It was then she discovered the perfect dress for me, I have no idea how I'd have done that without her." 
"I have zero crafting or art skills, but my cousin and maid of honour is an animator and illustrator, and she custom-designed and printed personalised tags for the welcome bags we left for guests in their hotel rooms and stickers that said "Get Snap Happy" on the disposable cameras (retro, I know!) we placed on every table. Above and beyond for sure!" explained Julia Scirrotto, Editor of You & Your Wedding.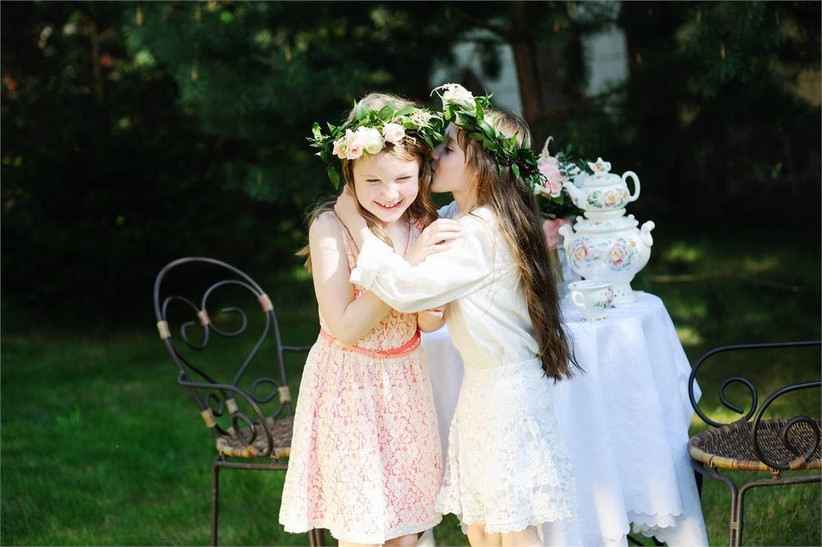 Image credit: Cate's Boutique
Lucy Millard has a host of amazing bridesmaids, including her seven year old niece: "She designed our wedding invitations (including hand stitching a version of the bride and groom), she has made the table names and written a special joke for each of the table names. She also made a special hen party sign for my family hen party a few weeks ago. She's a little girl so all of this is amazing for her.
"My chief bridesmaid has planned a hen party for 17 people and everyone has managed to keep everything secret for 10 months, I really have no idea what will happen next week. She has done all of this despite having a young child, starting her own business and having another job. 
"Another bridesmaid is making the cake (despite having a busy job as a doctor) and the fourth has been a very good all round ideas tester! They've all been amazing and all live in 4 different places throughout England and Wales so we haven't all been in the same place at the same time."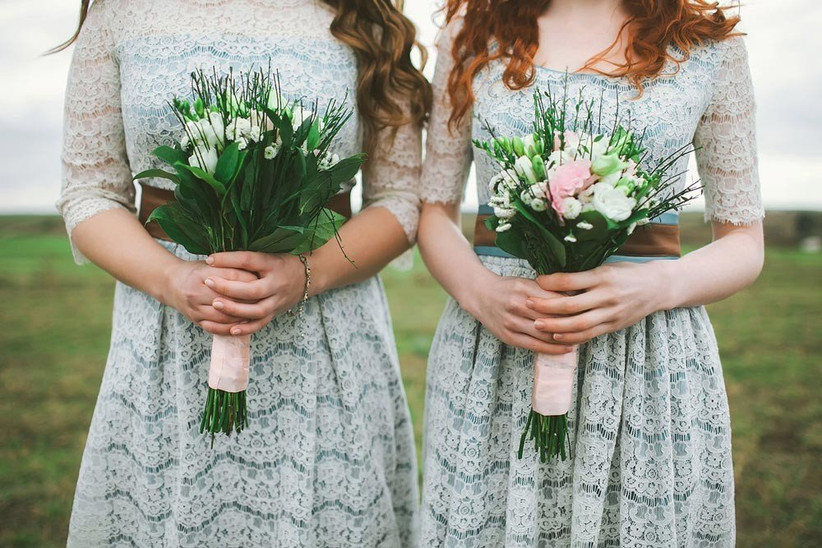 Catarina Hudewenz relied on her bilingual bridesmaid to help smooth over planning issues: "My family is German and my partners is English. My Bridesmaids are Jannika who is German, but lives in England as well, and Šárka who is Czech, and moved back to the Czech Republic just after our engagement.
"My family aren't fluent in English so we don't only have the issues you have with planning a wedding anyway, we have a proper communication issues as well. Jannika is the only one who speaks both languages though, and she is the only one who lives close to me. So she has to deal with my 'OMG I don't have much time but still so much to do' panic attacks and communicate with the families to translate all the speeches for my future husband and his family into German and the ones for my family into English, as well as support me with the planning.  
"Jannika has also helped to plan my hen do for the day my family arrive – four days before the wedding! She's done a brilliant job without moaning and I'm so glad I have her."
How to be the Best Bridesmaid
Make sure you and your bridesmaids are familiar with the bridesmaid duties so you both get the best out of each other. We've got some top tips to help you be the best: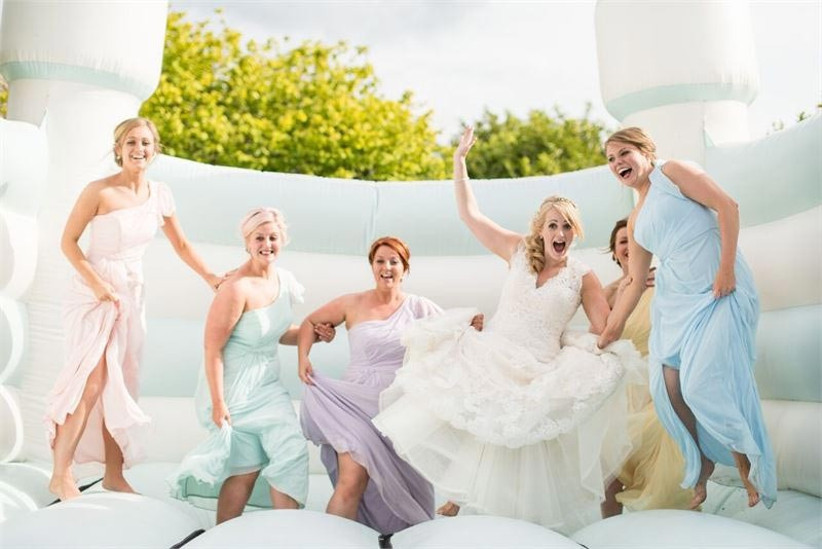 Image credit: Lillibrooke Manor
Ask the bride what she wants – you might relish the role of bridesmaid and think a long weekend in Las Vegas is the perfect hen party, whereas the bride might be dreaming of afternoon tea and a spa day. Make sure you're on the same page.
Communicate with everyone – have a bridesmaid group set up on Facebook or WhatsApp so everyone can stay in touch and up to date with what they need to do and when.
Offer to help – or if you're the bride, don't be scared to ask for it. It's okay to want to do everything yourself, but bridesmaids are there to help and make things easier.
Be thoughtful – a wedding is a really big deal so make sure the experience is really lovely for the bride. We love the idea of putting together a bridal emergency kit to help out the bride on the day.
Consider budgets – this one goes hand in hand with asking the bride what she wants and communicating – when planning the hen, buying gifts or doing anything that involves group participation, don't just assume everyone is on the same budget as you. Check to see what people are comfortable with spending so no one has to miss out if they don't have to.
Bridesmaid Facts
Butlers in the Buff and Hen Heaven surveyed a whole host of bridesmaids to find out what they thought about being a bridesmaid…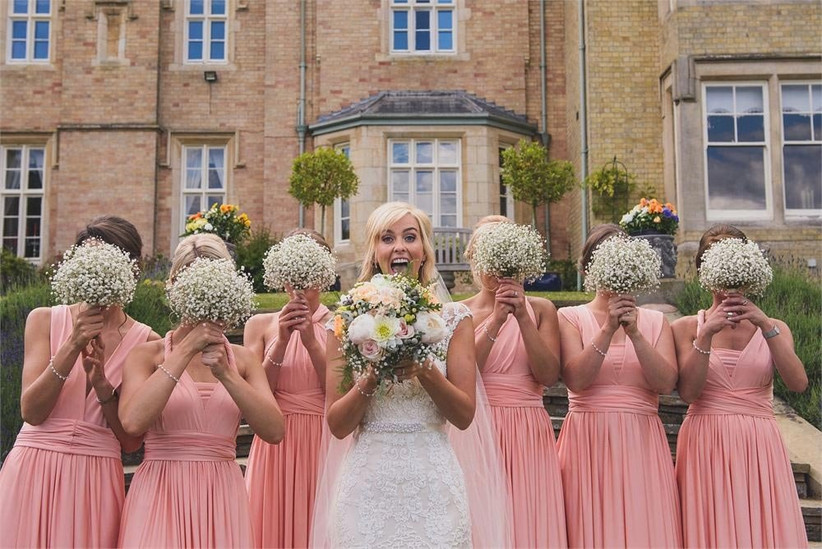 Image credit: The Flower Barn
93% of those surveyed found being a bridesmaid enjoyable, with 73% of those loving every moment.
67% of bridesmaids said their favourite thing about being a bridesmaid was sharing special moments with their best friend.
47% said they felt trusted and flattered to be asked to be a bridesmaid.
44% said going to the hen party was the best part of the role – party animals!
41% of bridesmaids said they'd had to deal with some bridezilla moments…eek.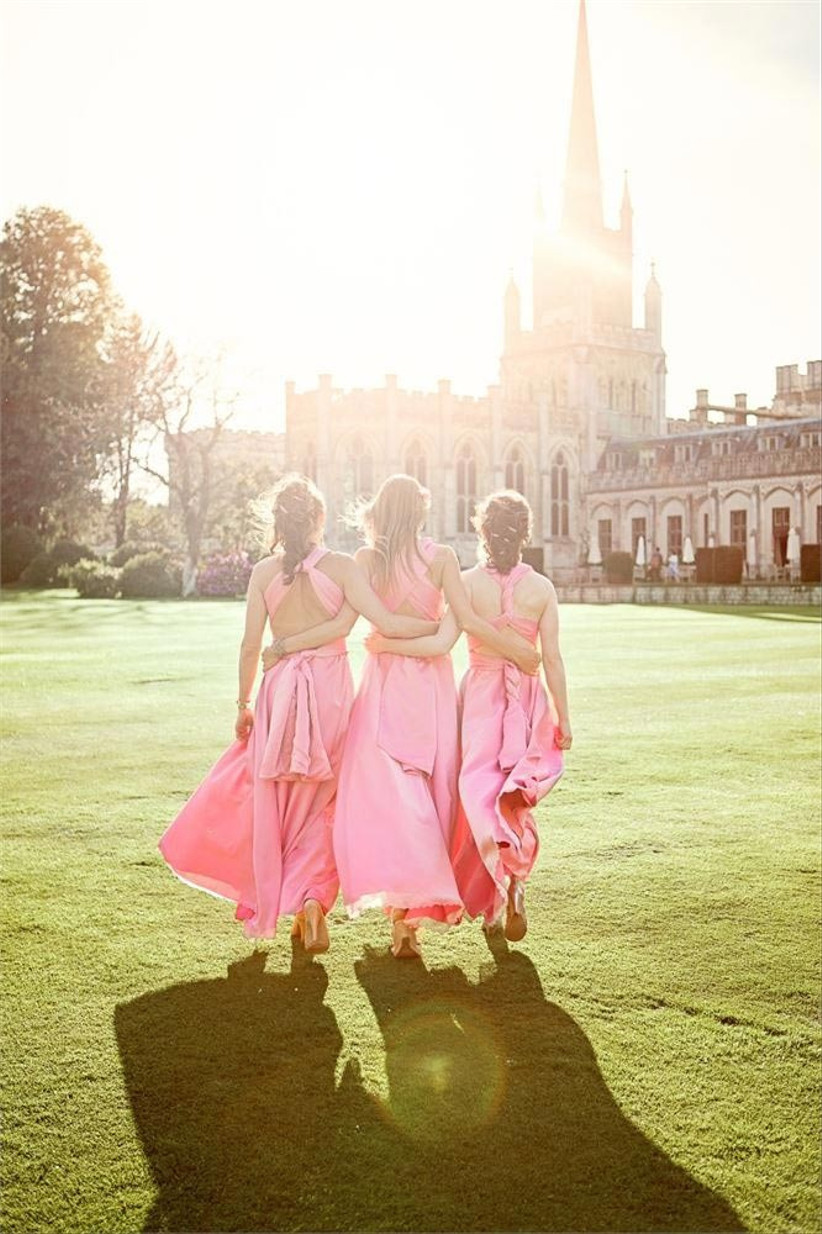 Image credit: Sharron Goodyear Photographer
If you've got wonderful bridesmaids and you want to spoil them for all their hard work, make sure you read our guide to bridesmaid thank you gifts.