Congratulations if you are celebrating your 60th wedding anniversary! 60 years of marriage is a huge milestone and is definitely worthy of the traditional 60th wedding anniversary gift of diamonds. This precious gemstone symbolises commitment, faithfulness and durability so since you have a rock-solid relationship, show your love with a sparkling stone.
Whether you want a diamond-inspired gift or want to gift your love with a real diamond, take a look at some of our favourite diamond wedding anniversary gifts. They're perfect for your other half or for a couple that you know who are celebrating 60 years of marriage.
Don't forget to check out our amazing selection of 60th wedding anniversary cards too!
NB: We have included third party products to help you navigate and enjoy life's biggest moments. Purchases made through links on this page may earn us a commission.
60th Wedding Anniversary Gifts
A 60th wedding anniversary deserves an extra special gift, start browsing some of our most thoughtful gift ideas that are perfect for celebrating 60 years of marriage.
1. Diamond Wedding Anniversary Newspaper – £44.99, Getting Personal
We adore the idea of a diamond wedding anniversary gift that is from the date you got married. You can order an authentic certified copy of a newspaper from the date you said 'I do' from Getting Personal. It comes beautifully presented and you can read through it together as you celebrate your anniversary.
2. Grow Your Own Diamond Wedding Anniversary Garden – £30, The Gluttonous Gardener
Celebrate 60 years of growing together with a personalised garden gift from The Gluttonous Gardener. Complete with a trio of seed packets to grow beautiful white flowers and a personalised slate that can hang next to the flourishing garden, this idea is perfect to give a special couple.
3. Anniversary Cake Decorating Kit – £12, Clever Little Cake Kits
Make a diamond wedding anniversary cake with a difference! This cake decorating set from Clever Little Cake Kits comes with an iced copy of a photo of your choice, sugar flowers and a ribbon. If you need a recipe then don't miss Mary Berry's favourite cake recipe!
4. Diamond Eternity Anniversary Band – £789, Angara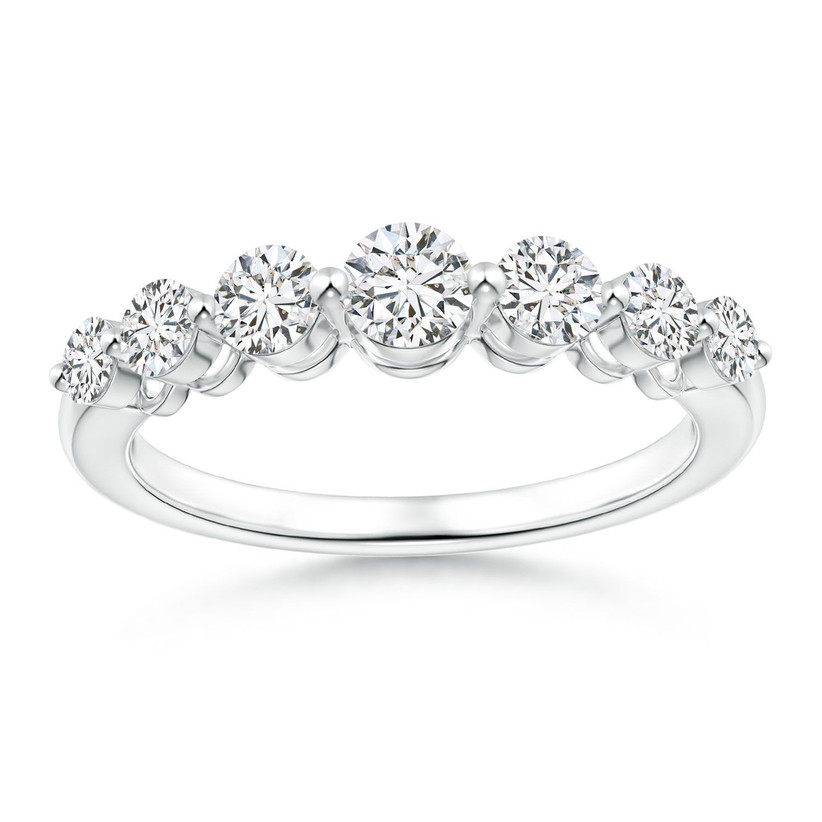 If you present your partner with this diamond ring on your 60th wedding anniversary we bet they'll be pleased! Angara is a great place to shop as you can pay in three easy instalments, plus you can choose the quality of the gem to suit your budget.
5. Diamond Ring Cocktail Stirrers – £10, Clouds and Currents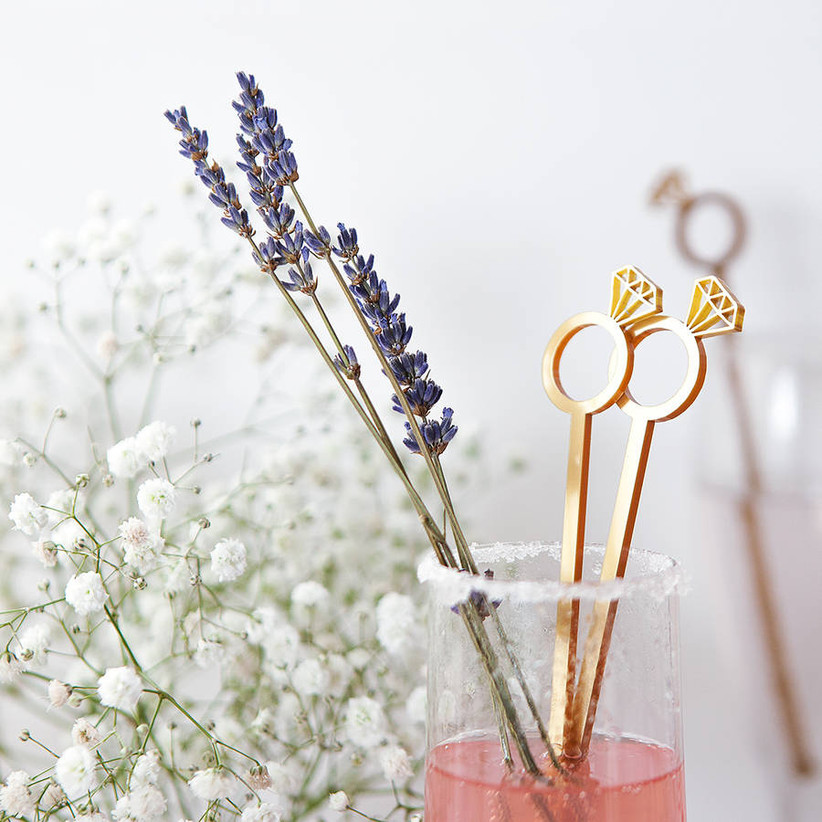 If you're planning a party to celebrate your 60th wedding anniversary what better gift than these chic gold diamond ring cocktail stirrers from Clouds and Currents. You'll receive five in a set and they'll take any drinks you're serving to the next level.
6. Sterling Silver and Diamond Cufflinks – £109.95, Badger & Brown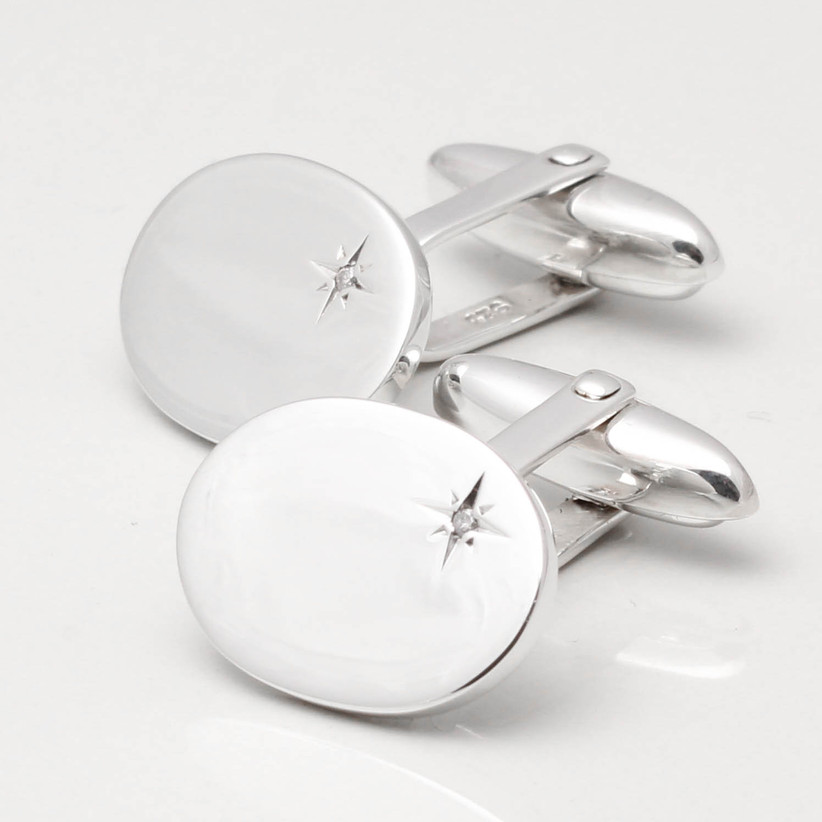 Cufflinks don't get much better than these sterling silver ones from Badger & Brown that are adorned with a single diamond. You can even engrave the back of the cufflinks with your wedding date or the day you met.
7. Diamond Glass Set – £19.99, Prezzybox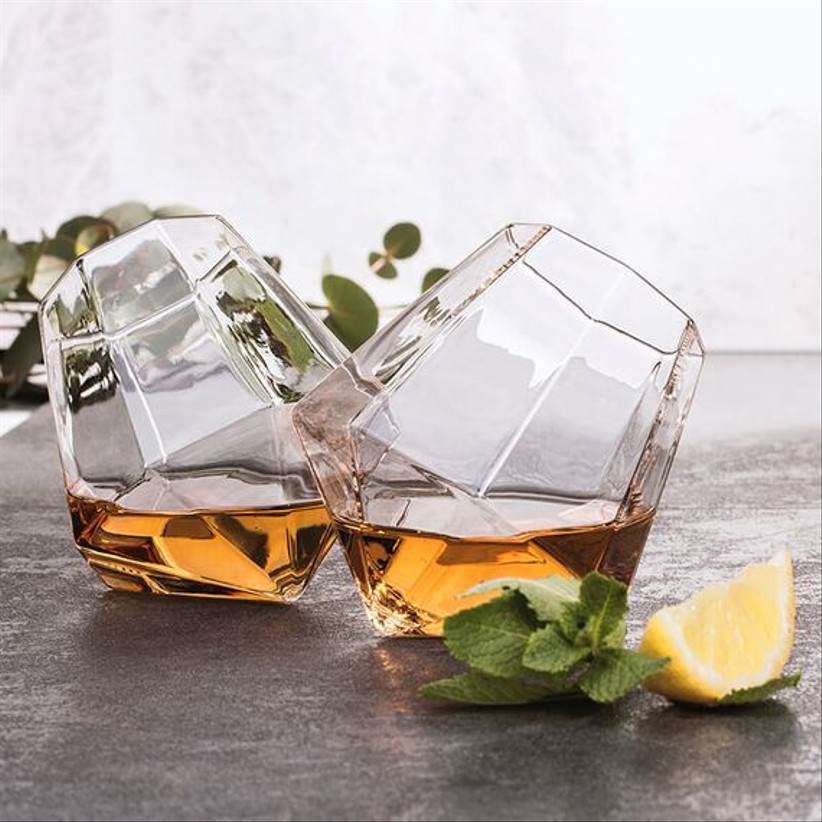 Fashioned to look like diamonds, these elegant glasses from Prezzybox are perfect for sophisticated sippers. They'll feel seriously cool drinking out of these, plus they're brilliant value at just under £20!
8. Special Date Calendar Necklace – from £389, Lily & Roo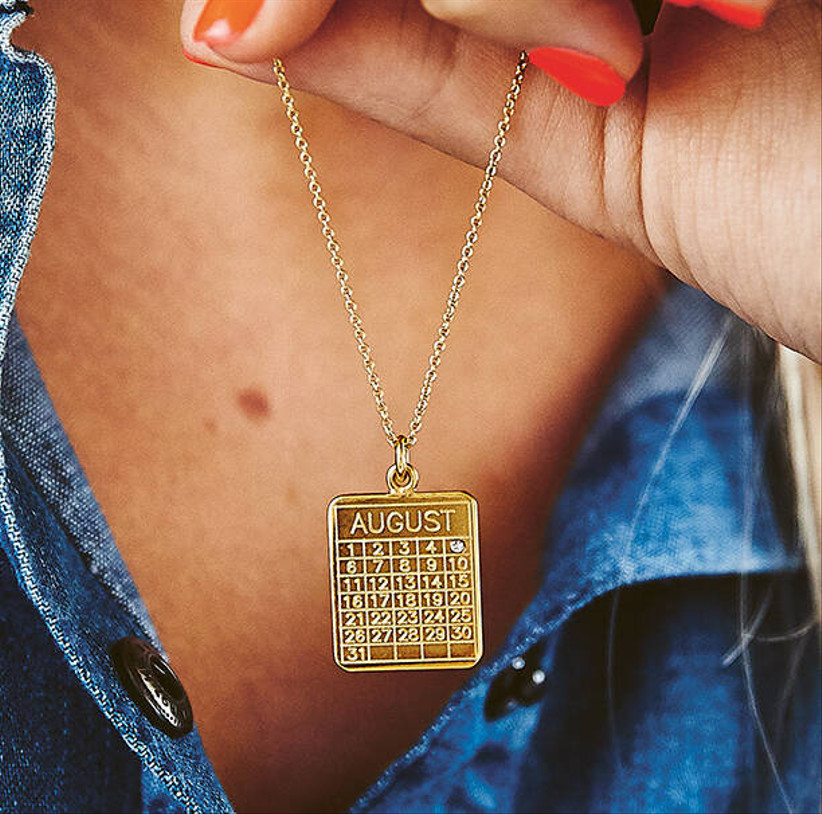 How sweet is this calendar date necklace from Lily & Roo? A genuine diamond marks off on the calendar a special date keeping it close to your loved one's heart. Choose from solid sterling silver, 18ct gold plated sterling silver, solid 9ct gold or solid 18ct gold.
9. You're a Diamond Mug – £8.25, The Crafty Giraffe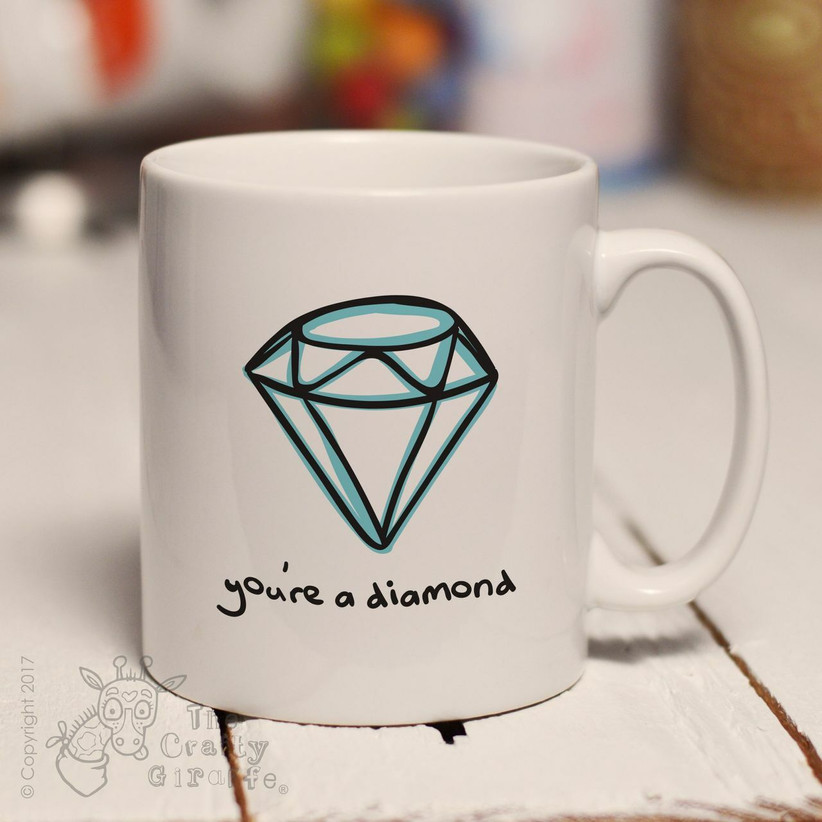 Sometimes the simplest of gifts are the best. This 'you're a diamond' mug from The Crafty Giraffe is a fun and playful present that's bound to put a smile on your other half's face.
10. 14ct Yellow Gold Yellow Diamond Studs – £350, The Alkemistry London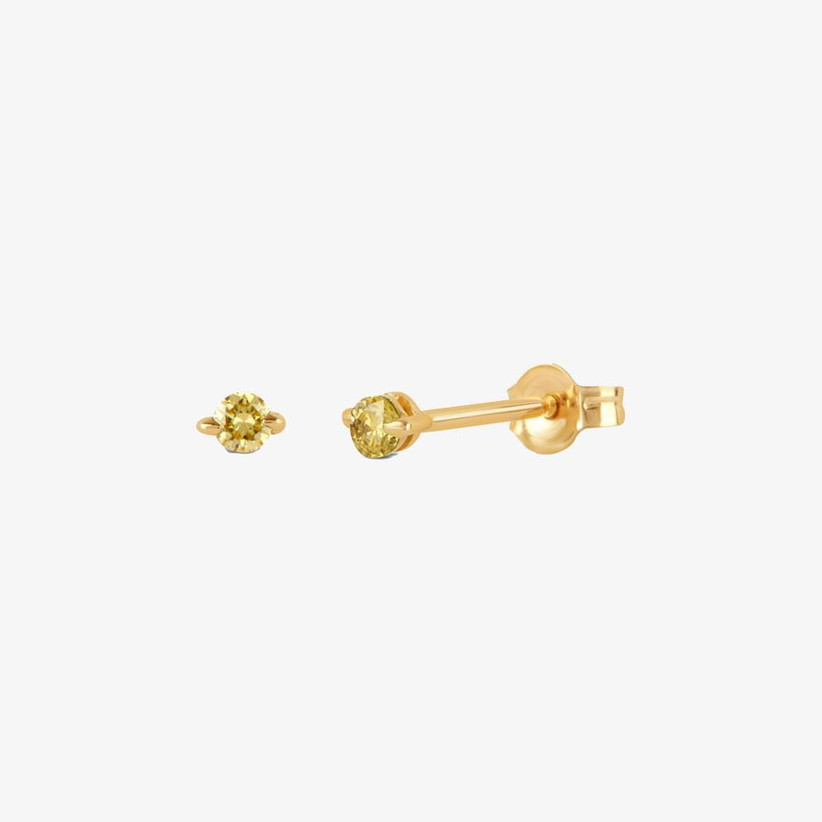 Who said diamonds have to be clear? Yellow diamonds are a trendy option that a fashion-forward partner will adore. These simple studs from The Alkemistry London are a timeless piece that they can wear every day.
11. Diamond 60th Wedding Anniversary Personalised Print – £10, Paper Paper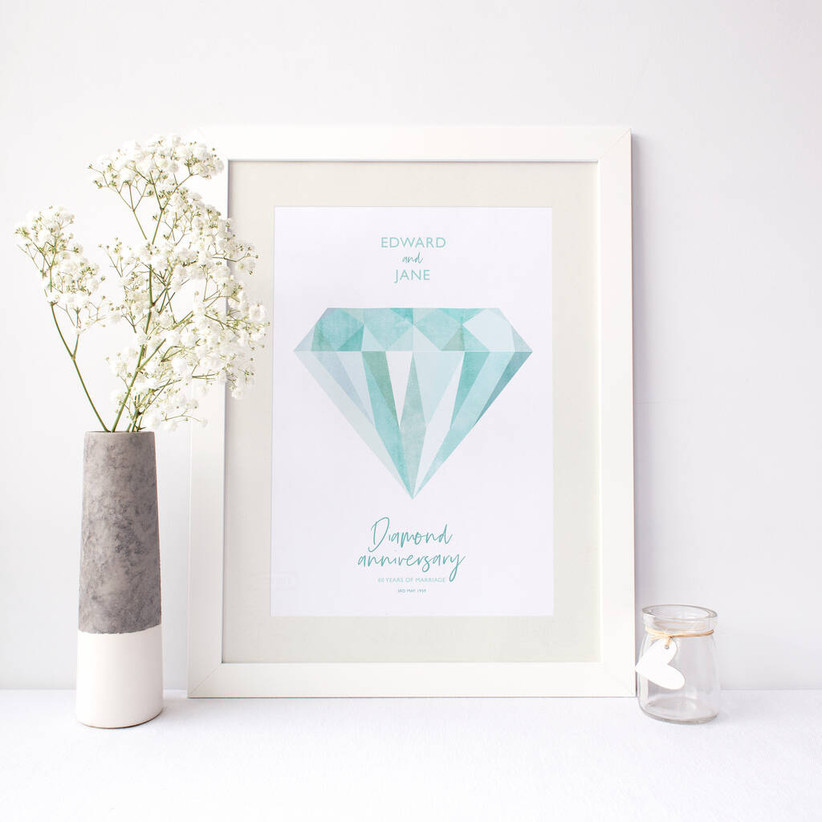 If you're after a present to give a special couple celebrating their 60th wedding anniversary, this stylish print from Paper Paper is a fail-safe option that'll fit into any style of home.
12. Diamond Bangle Strap Watch – £620, Gucci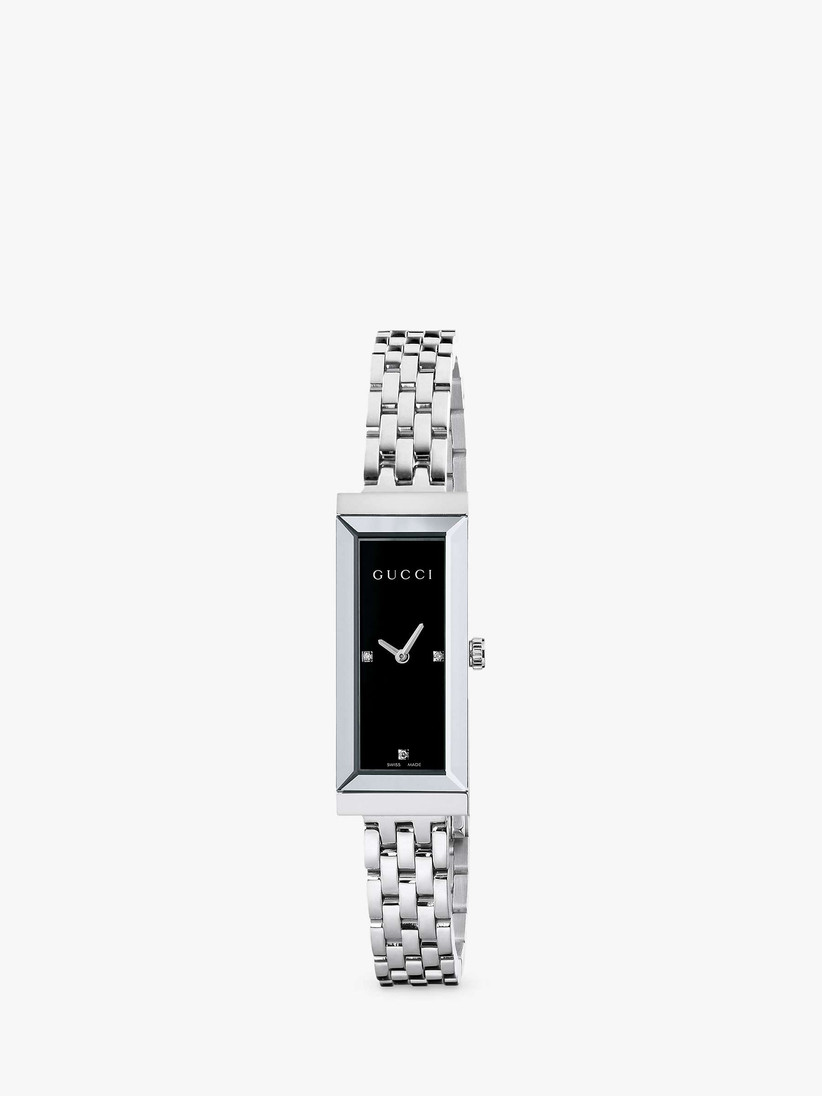 This gorgeous black and stainless steel Gucci watch features three tiny diamonds on its face. It's a perfect gift to celebrate all the happy times you've spent together and a subtle nod to the diamond theme.
13. Sterling Silver Diamond Tie Slide – £79.95, Badger & Brown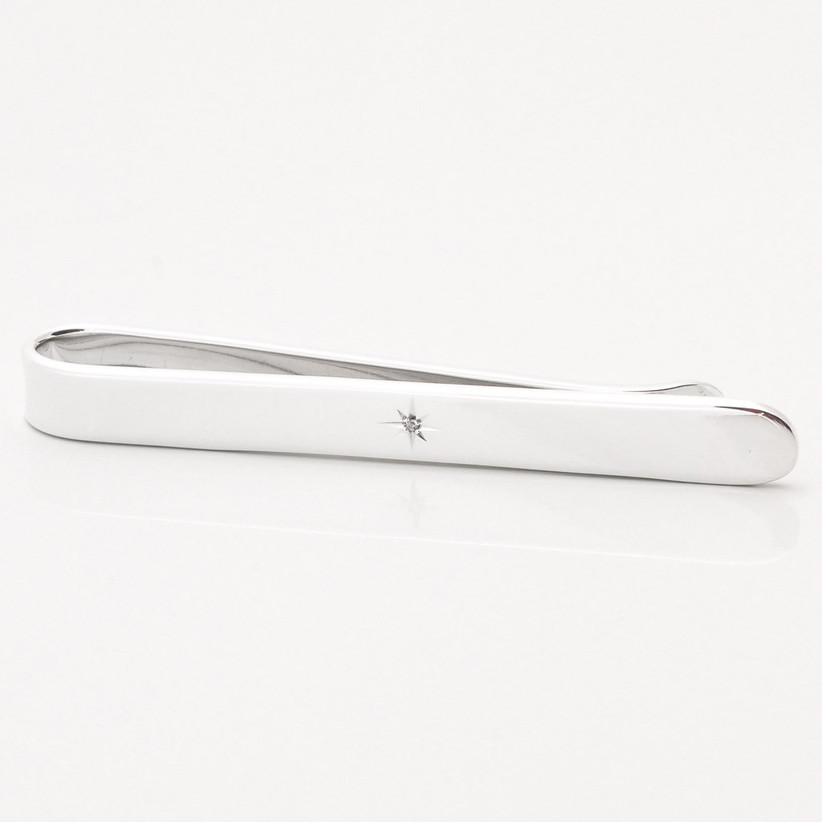 Add a little sparkle to their tie with this diamond tie slide from Badger & Brown. It comes packaged in a luxury soft draw-string pouch so you won't even have to wrap it!
14. Antique Brass Diamond Mirror – £32, The Forest & Co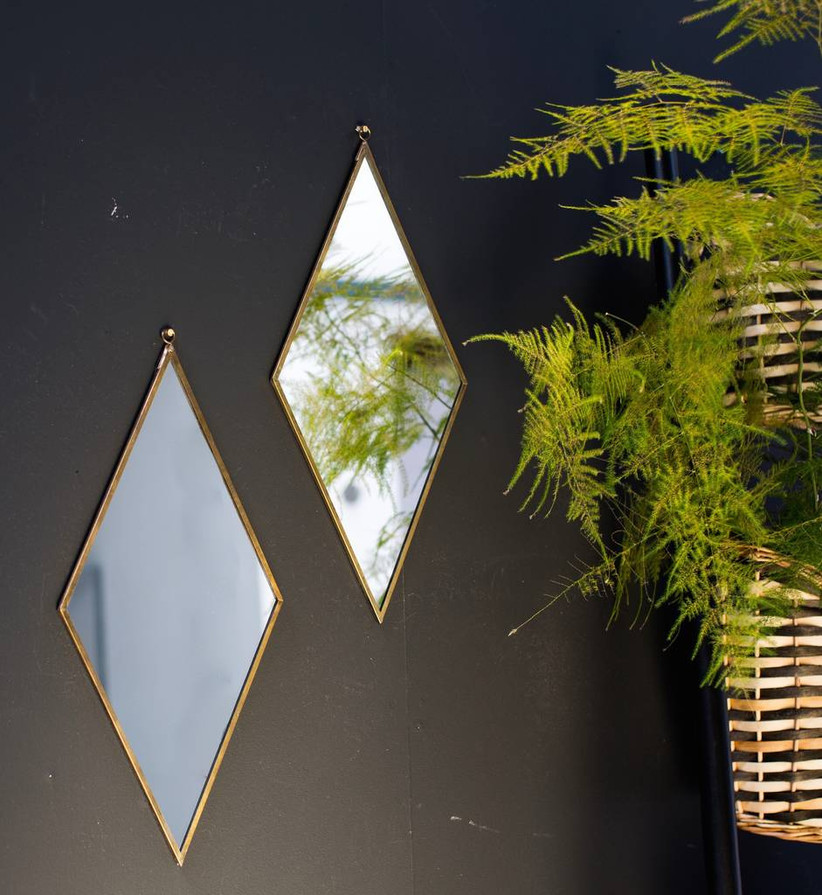 You can really get creative with a diamond wedding anniversary theme and these diamond shaped brass mirrors from Forest & Co are ideal for adding a touch of glamour to a bedroom or living room.
15. Swarovski Crystal Tennis Bracelet – £129, Chisholm Hunter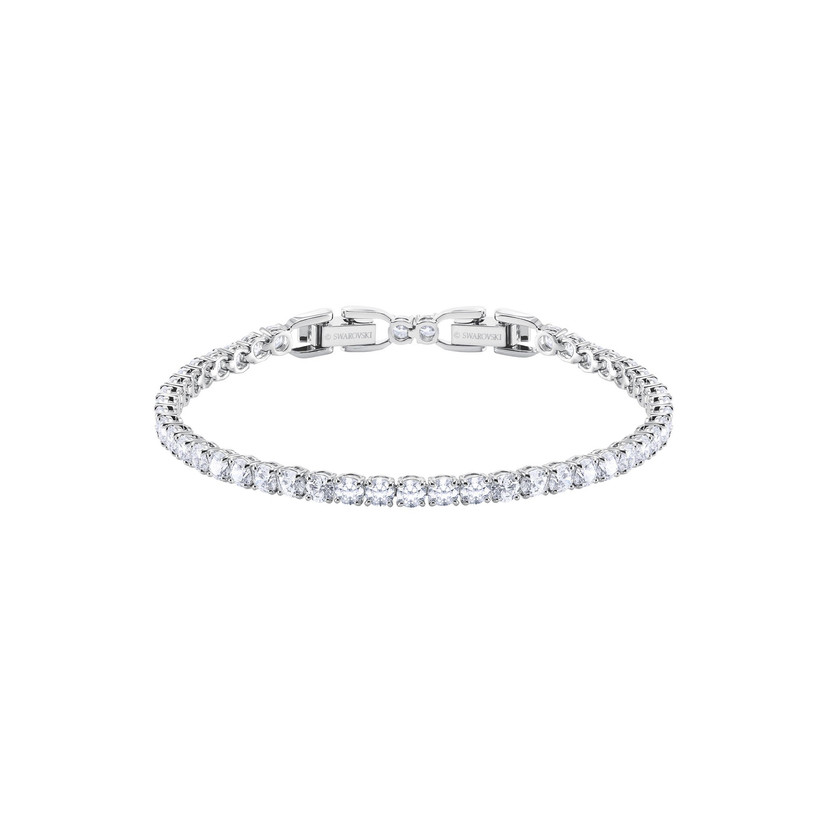 Swarovski crystals can look just as amazing as real diamonds and this gorgeous tennis bracelet from Chisholm Hunter proves it. Elegant and sophisticated, no matter what your partner's jewellery taste is this sleek style will impress.
60th Wedding Anniversary Cards
A 60th wedding anniversary card is a meaningful gesture whether it's to celebrate your own marriage or to give to a couple celebrating their diamond wedding anniversary. Don't forget to browse our favourite romantic quotes so you can write a romantic note inside.
16. Shine Bright Like a Diamond Card – £3.50, The Hummingbird Card Company
We adore the simple and elegant design of this 60th anniversary card from The Hummingbird Card Company. A gold foil diamond takes centre stage on this modern design. If you want to send the card direct to the recipient then you can also have a personal message handwritten inside the card.
17. Diamond Letterpress Card – £3, Yield Ink
This diamond letterpress card from Yield Ink is simple and stylish – perfect for the elegant couple in your life who are celebrating sixty years of marriage. This beautiful card is created using a vintage letterpress for an authentic high quality feel and comes with a gorgeous golden envelope.
18. Diamond Wedding Anniversary Card – £3, Bold and Bright Studio
If you are looking for a fun 60th wedding anniversary card then this design from Bold and Bright could be the one! We adore the fun take on a diamond design and the card comes with a rustic kraft envelope.
19. Personalised 60th Wedding Anniversary Card – £12.90, Sew Very English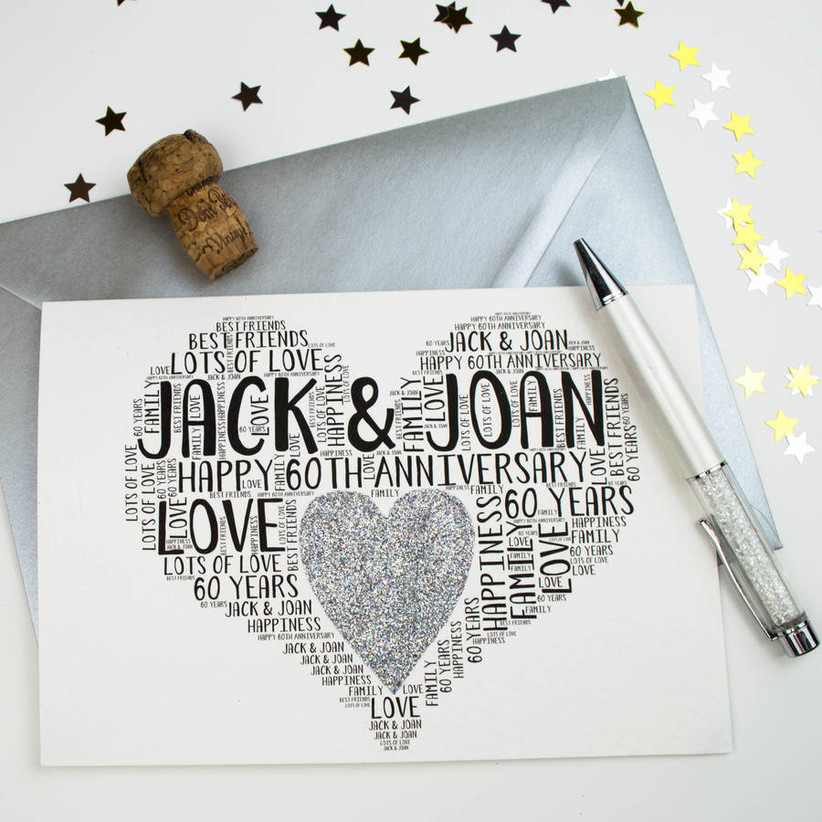 This card from Sew Very English is so special that we reckon you should frame it! Giving a subtle nod to diamonds thanks to the sparkling glitter heart, choose from 13 different metallic shades.
20. Diamond 60th Wedding Anniversary Map Heart Card– £12.90, Bombus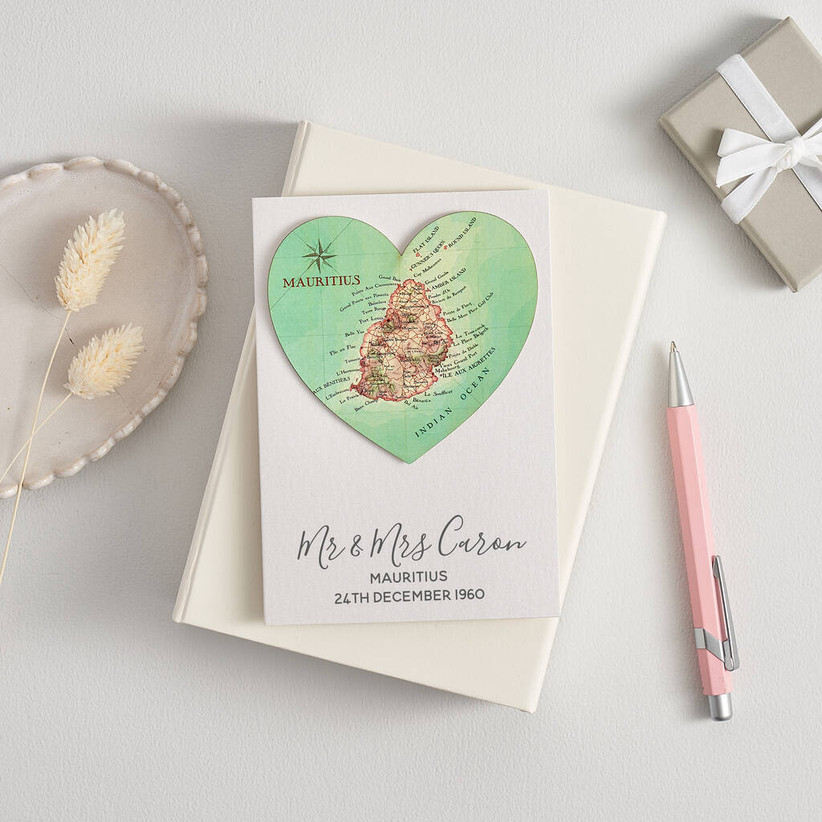 Featuring your choice of romantic map location anywhere in the world, this luxury 60th wedding anniversary card made from shimmery white card to represent the diamond year, is thoughtful and a lovely reminder of where you and your partner met, got married or just somewhere special.
For even more anniversary ideas start browsing our complete guide to wedding anniversaries.