Our Favourite Zoo and Safari Wedding Venues for Animal Lovers
Animal loving couples will adore our edit of the best zoo and safari wedding venues - they'll amaze your guests too!
We have included third party products to help you navigate and enjoy life's biggest moments. Purchases made through links on this page may earn us a commission.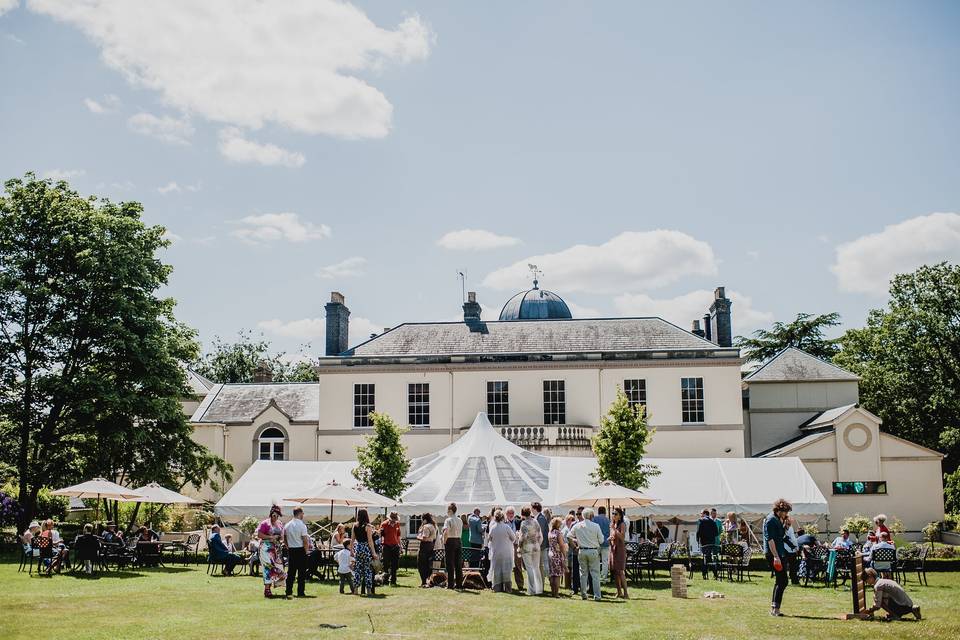 If you're looking for an outdoor wedding venue for your upcoming nuptials, how about choosing to have your celebration at a zoo? A wildlife wedding venue is a great way to add some fun to your big day, not to mention that it will give you some amazing photo opportunities. Have lots of guests with young kids? If so, then zoo and festival venues are also a great way to ensure that the little ones are amused - and distracted - while the adults enjoy the more refined aspects of the festivities.
It you're an animal-lover who wants to be close to your favourite critters, or if it's important to you to celebrate at a place that gives back to your community, then we have some incredible spots for you - from traditional zoos to endangered species wildlife parks. We've rounded up the best zoo and safari park wedding venues that will allow you to share your special day with all your loved ones - even your furry friends.
1. Mansion House, Edinburgh Zoo – Edinburgh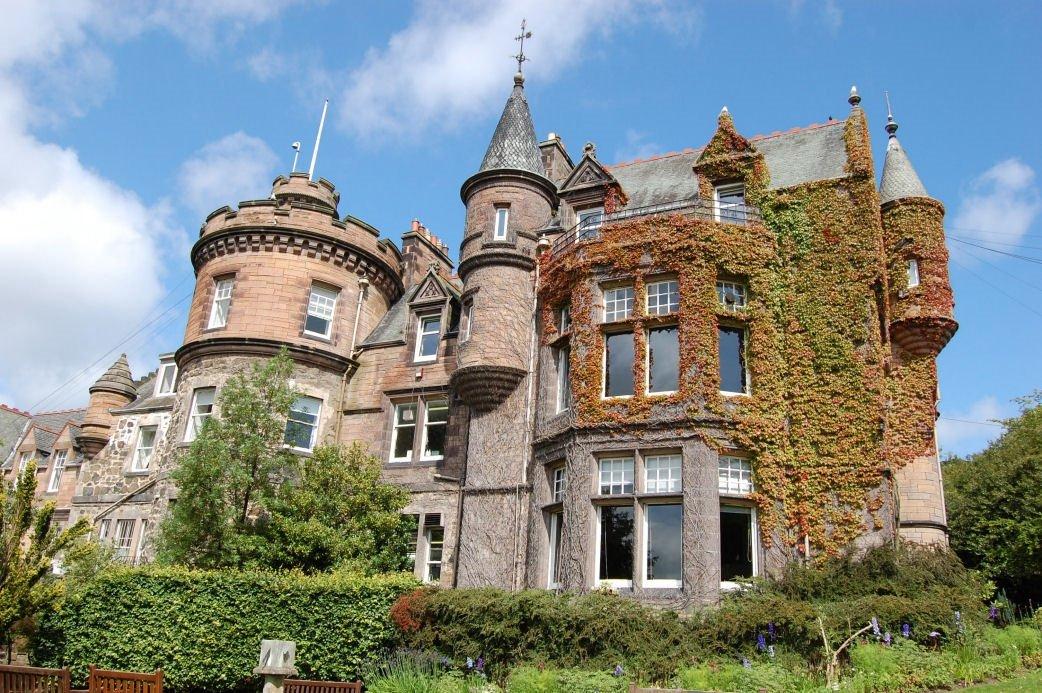 The beautiful Mansion House at Edinburgh Zoo is an elegant location for your wedding, with all the fun of the zoo a short stroll away. The building is steeped in over 200 years of history and will provide a charming backdrop to the proceedings. You can also have a religious, civil or humanist ceremony there in the beautiful Macmillan Room, which features striking blue décor and views across the gardens.
You and your guests can take advantage of the location and wander around the zoo on the day – pose for photographs as the penguins parade past, or visit one of the most famous couples in the UK – the pandas Yang Guang and Tian Tian. What could be more fun?
2. Twycross Zoo – Warwickshire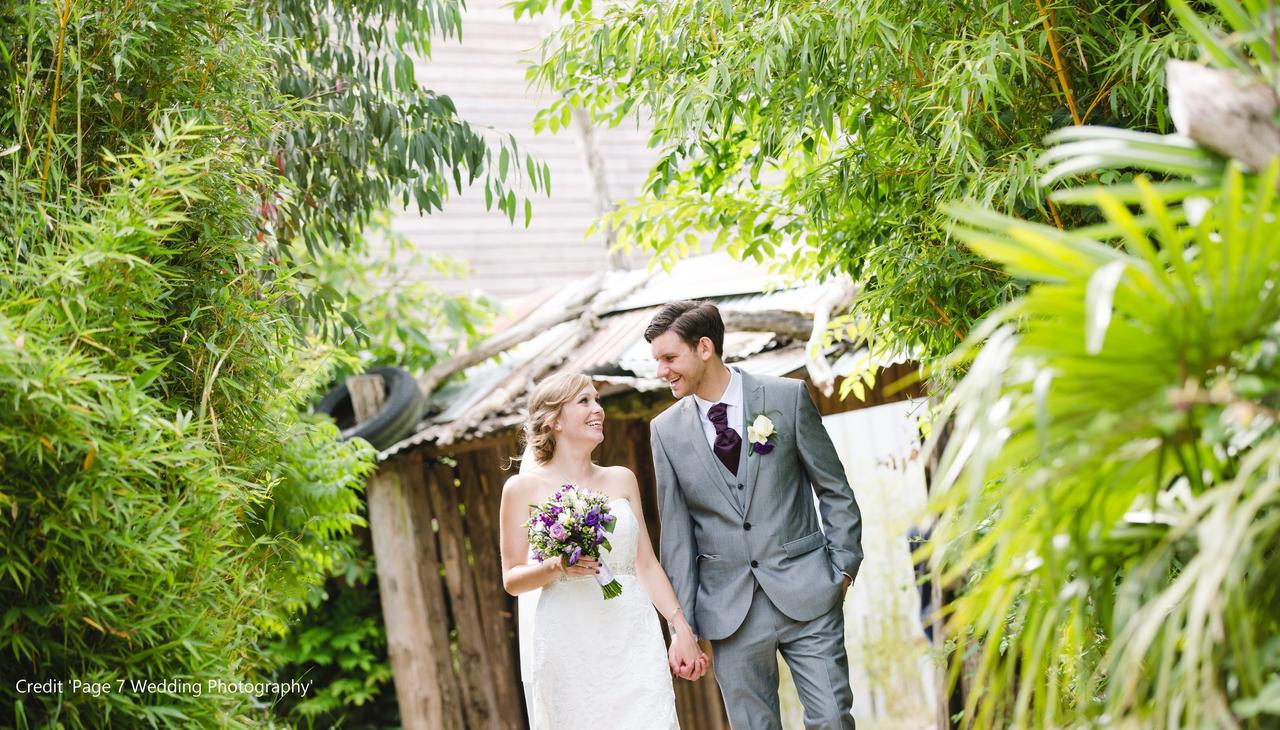 Add a few hundred animals to your wedding party by celebrating your big day at Twycross Zoo. Your wedding ceremony would take place in the excellently named 'Windows on the Wild' room, which overlooks a wading birds aviary and boasts its own private entrance that will give your celebrations an exclusive feel.
After the ceremony is over you and your guests can have drinks in the Uda Walawe classroom, which looks out over the elephants, or you could venture outside and mingle with the penguins. If you're planning a big party, there's the option of hosting your wedding in a marquee within the zoo. All the profits from booking your wedding at the zoo go towards helping the running of the zoo and conservation efforts around the world, and you can also enjoy a private tour and the chance to feed some of the creatures who live at the zoo.
3. Safari Venues – Worcestershire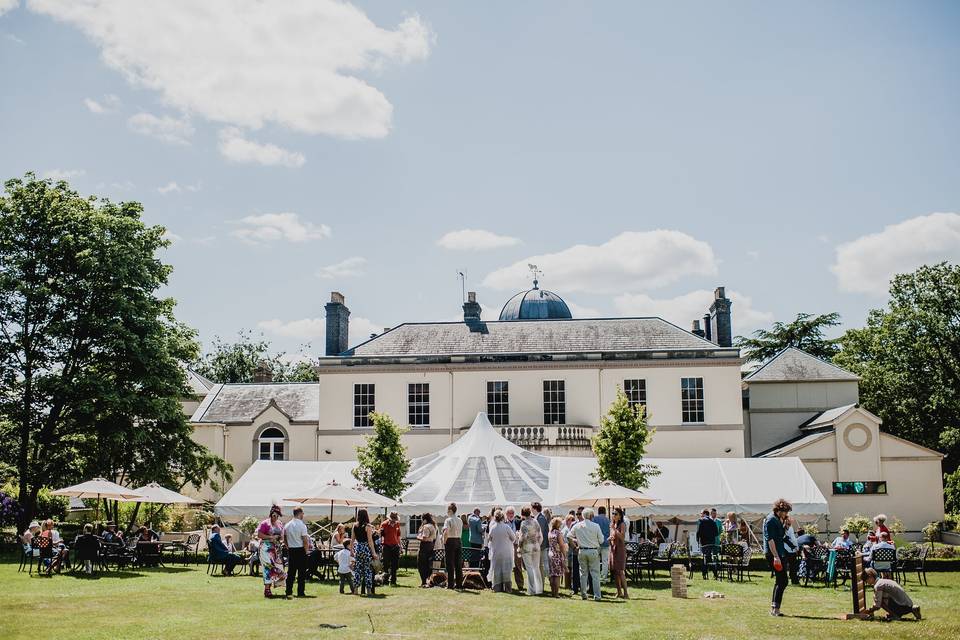 Animal lovers will adore Spring Grove House, which is set within the grounds of West Midlands Safari Park. The Georgian building is a luxurious backdrop for your big day, but if you'd prefer something a little more quirky, what about Treetops Pavilion, which is licensed to hold civil ceremonies and has a glamorous marquee venue feel, with capacity for 450 guests.
You're spoilt for choice with Safari Venues, which also includes Cellarz, a contemporary events space that provides a chic blank canvas for your party. Whether you're going for celebratory drinks in the Rhino House or you want to pose for photos on one of the rides, there are plenty of unique ideas for couples who want a wedding venue that will reflect their personalities.
4. Port Lympne Wild Animal Park and Mansion – Kent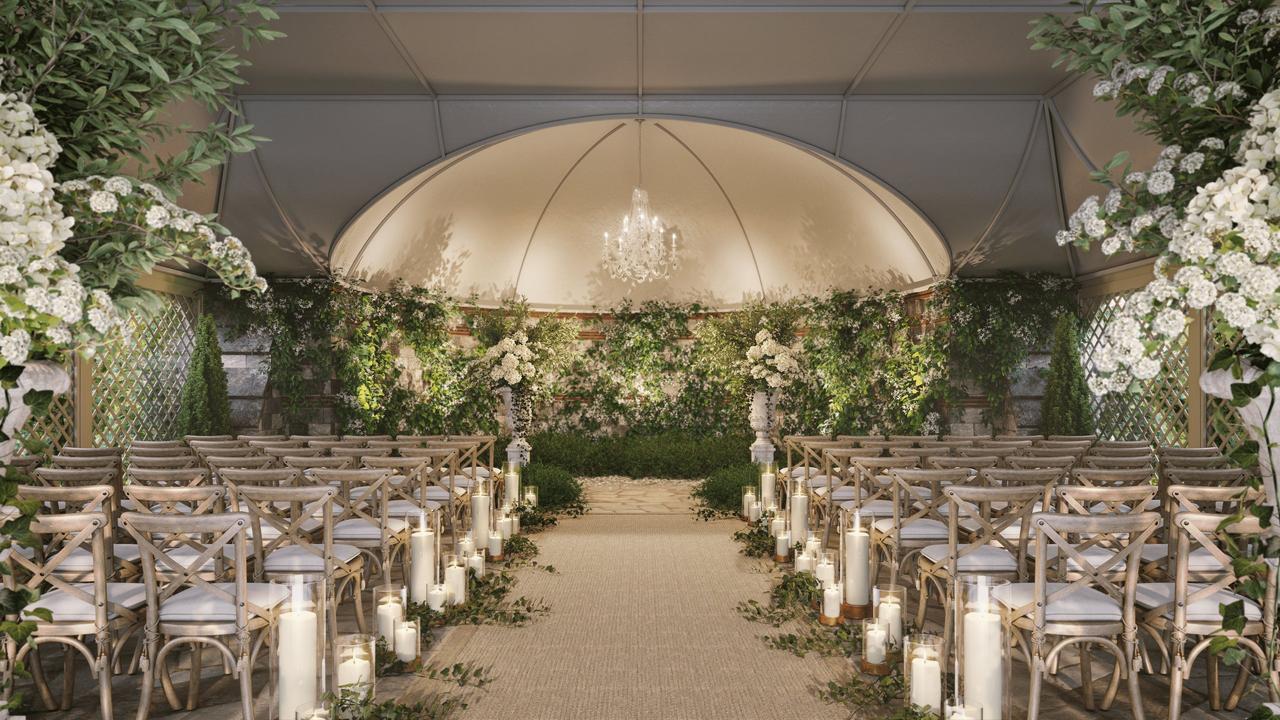 Want to share your wedding day with lots of rare species? Consider hosting your wedding at Port Lympne Wild Animal Park, which offers a beautiful mansion building with three rooms to choose from for your wedding ceremony and four to pick from for your wedding breakfast and evening reception.
If your guests weren't amazed enough by the gorgeous setting, wait until you reveal to them that you'll all be going on a VIP safari around the Wilds of the African Experience and the gorilla enclosure where you can say hello to the famous gorilla Ambam.
5. The Clifton Pavilion, Bristol Zoo Gardens – Bristol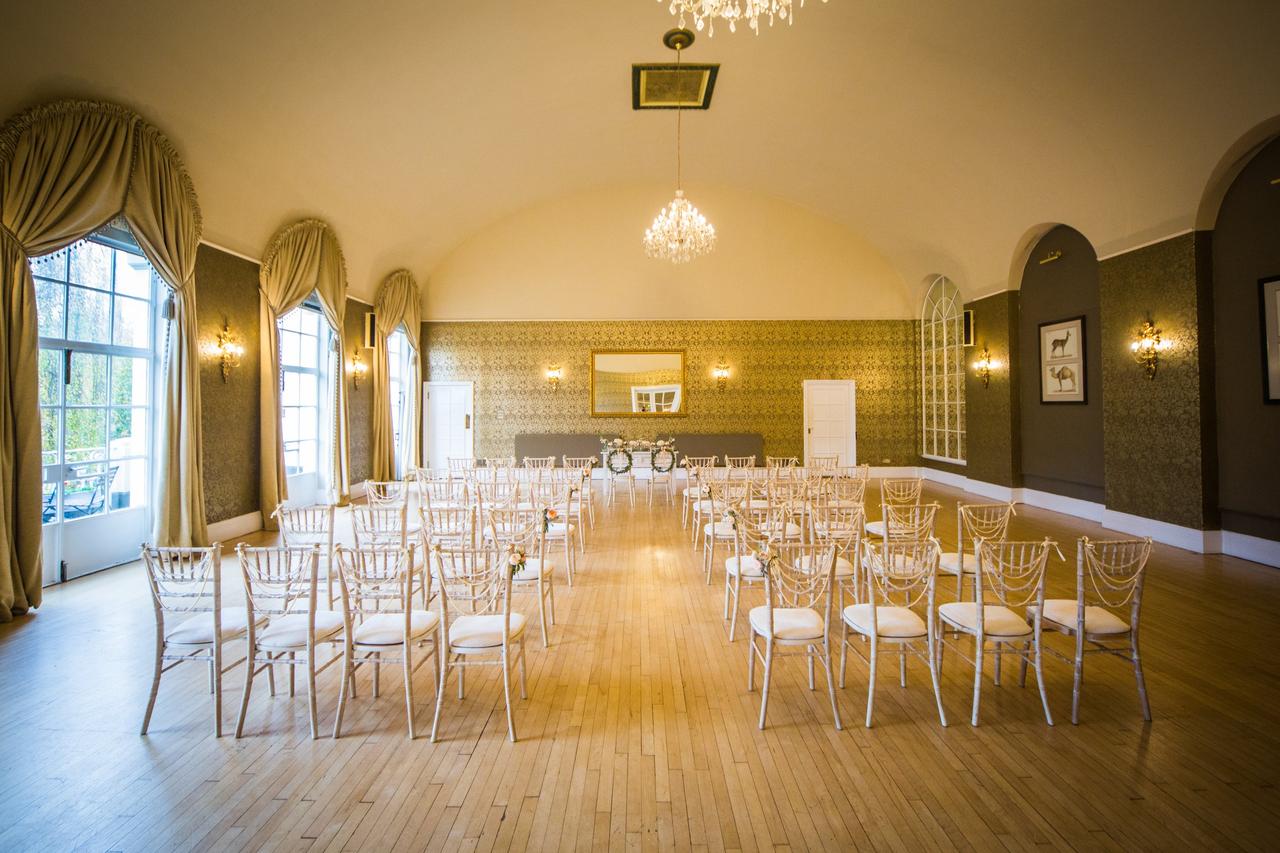 This amazing 1920s style wedding venue is the perfect setting if you want to throw a Great Gatsby-worthy party to celebrate your wedding. The beautiful interior, which includes high ceilings, glittering chandeliers and large windows, will add to your décor and look amazing in your photographs. Find the perfect 1920s wedding dress to match here.
You and your guests can look out over the immaculate grounds, which are graced by flamingos. You can also enjoy complimentary access to the zoo gardens – the perfect setting for some unique wedding photographs. Your guests will love exploring the zoo and seeing all the animals that live there.
6. Jimmy's Farm & Wildlife Park – Suffolk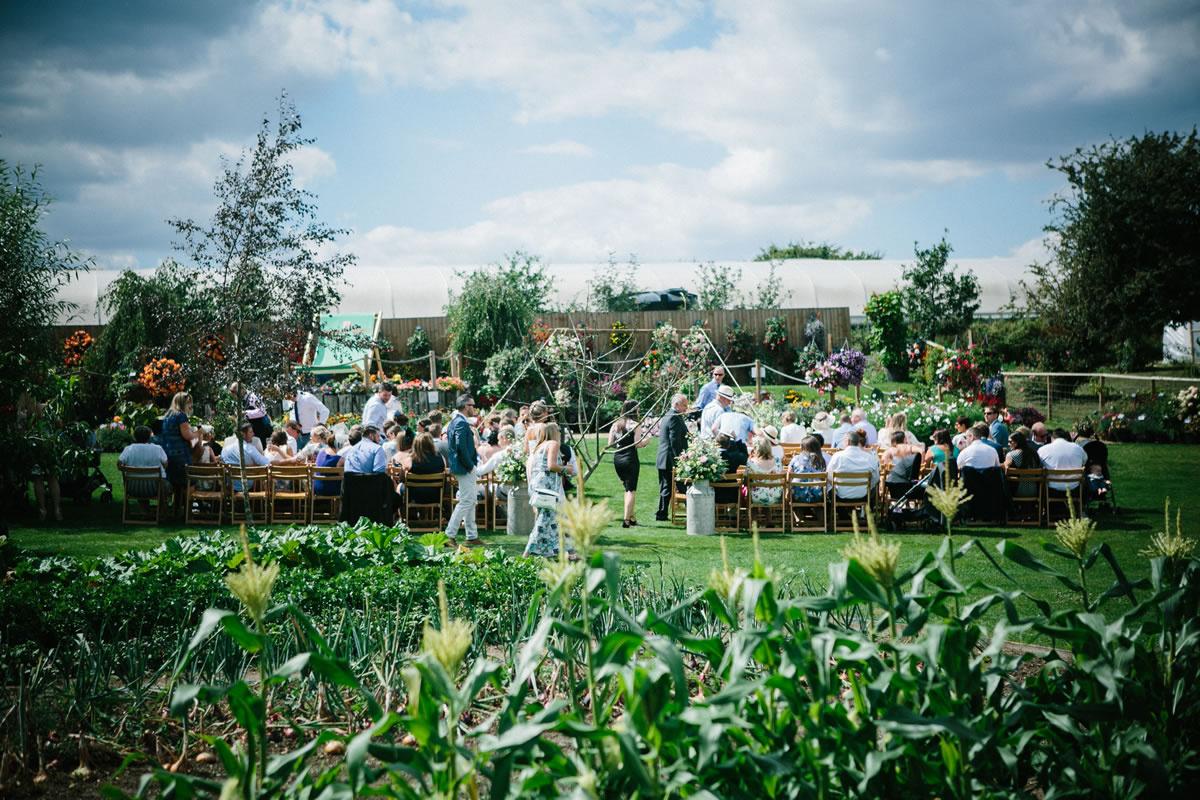 If you fancy a rustic-chic farm and a zoo wedding, then Jimmy's Farm & Wildlife Park is the place for you. This charming, 17th-century farm not only features quaint buildings and a manicured herb garden, but has a wildlife park that houses traditional, exotic, and rare animals.
Ahead of the celebration, you and your wedding party can get ready in The New Hay Barn before hosting your ceremony in The Celebration Tent, a marquee that sits among the leafy greens of the herb garden. Everything about this venue exudes freshness and seasonality, including the bread that is homemade for you using ingredients from the farm.
Throughout the festivities, you can explore the adjacent zoo, where you will find everything from guinea pigs and capybara to crocodiles and camels. In the WonderWood area, kids (both young and old) can create their own dens, and for those interested in ancient history, an exhibit on East Anglia's prehistoric animals - the dinosaurs - is available.
7. Milton End Farm - Gloucestershire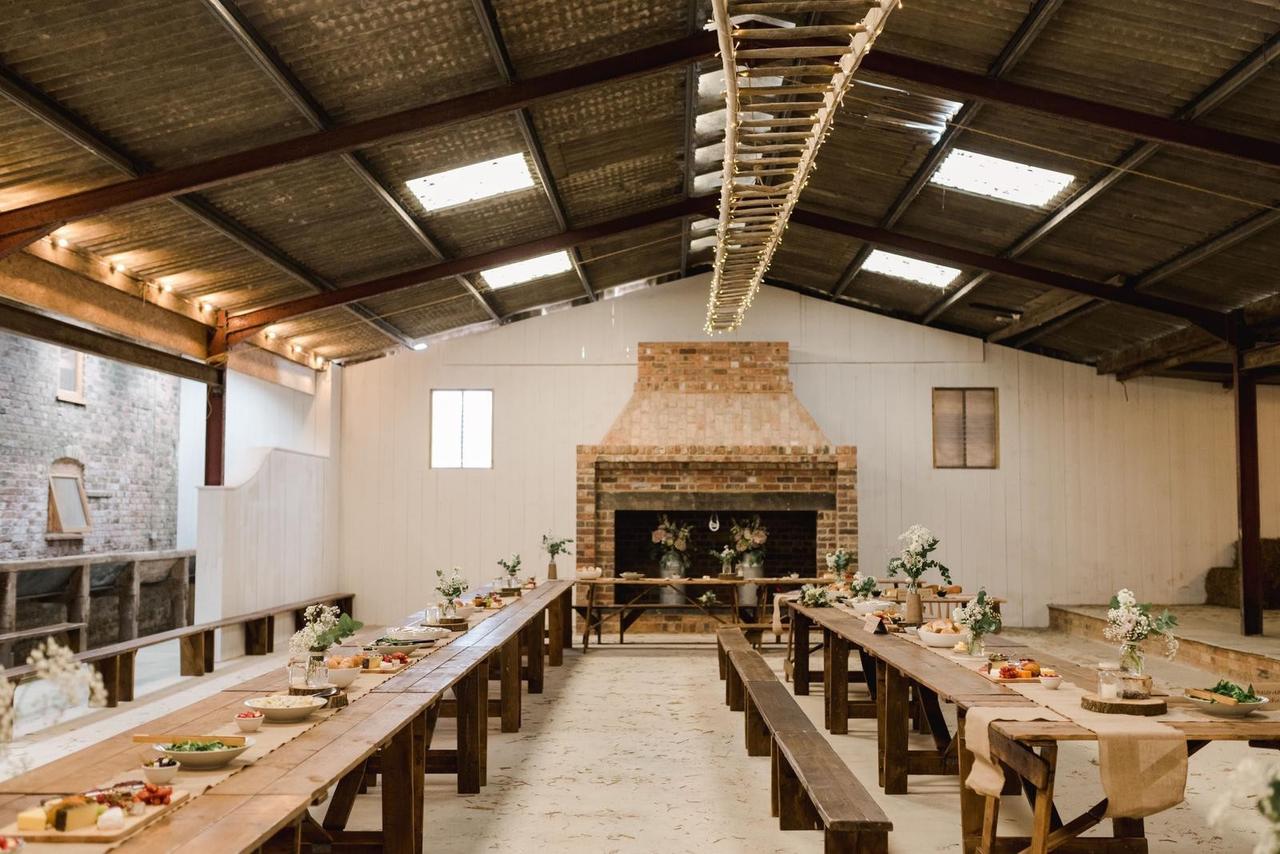 So this one isn't quite in keeping with the zoo and safari theme, but if you want to incorporate animals and still keep it super chic, why not take a look at Milton End Farm? Located in Gloucestershire, this family-owned dairy farm is the modern couple's dream venue.
The farm can house anywhere from 25 to 250 guests, so any size wedding can be held here. If you browse through their photos, you'll find llamas, ducks, and even pigs trotting about during wedding events. There's also options for accommodation if you prefer to keep the celebrations all in one place.
8. Briery Hill - Gloucestershire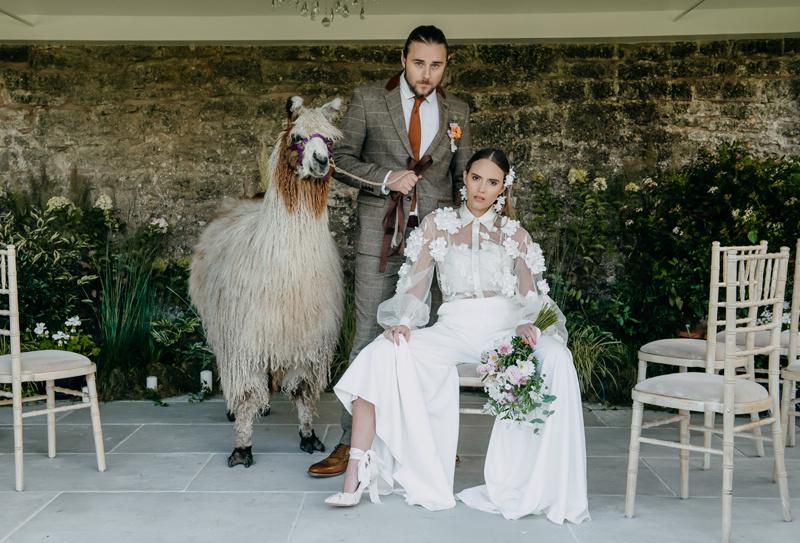 Okay, again, not exactly a zoo, but Briery Hill is its own unique wedding venue that can also incorporate llamas into couples' wedding day.
This stunning estate is surrounded by rolling hills, shimmering lakes, and magical woodlands. The venue can set up marquees for couples who want to really embrace their surroundings - and spend more time with those adorable llamas!
9. Newbury Racecourse – Berkshire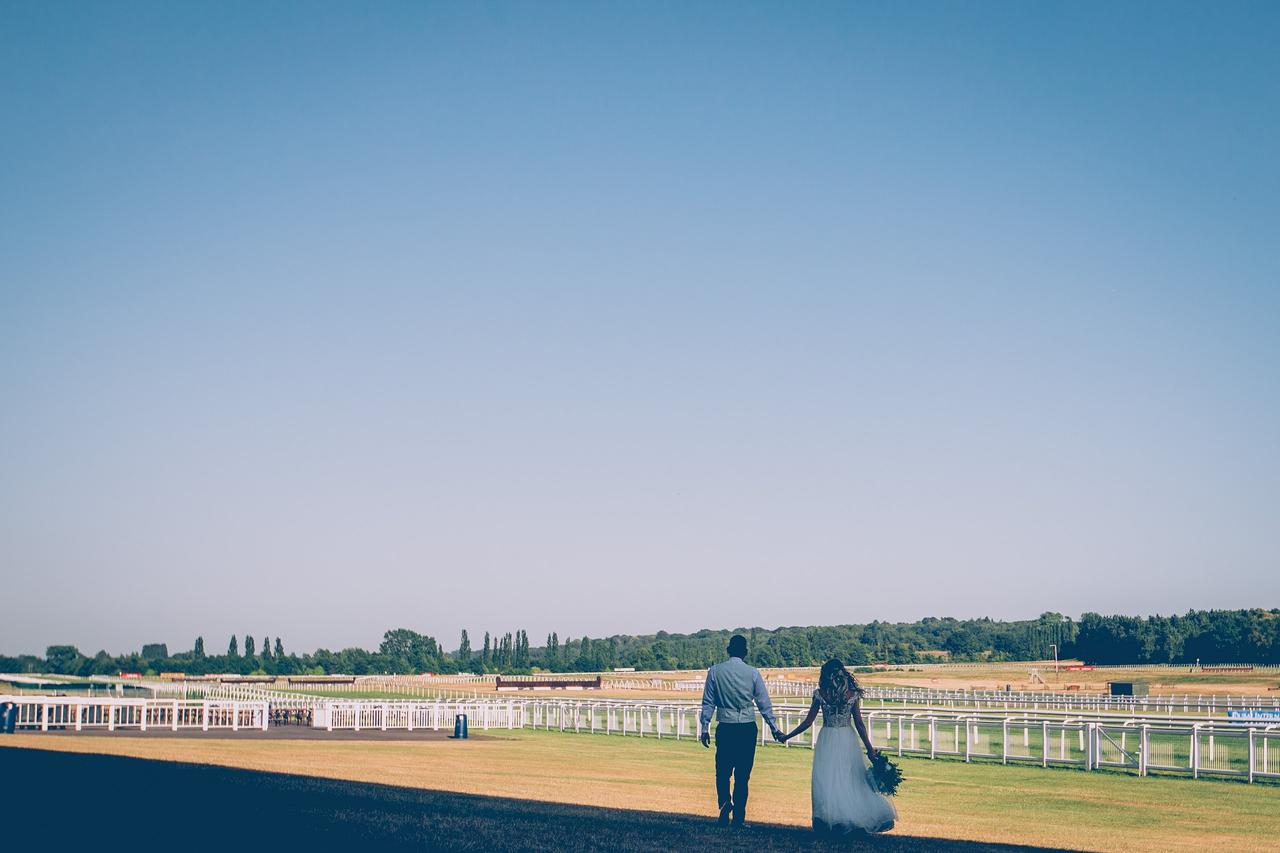 Newbury Racecourse is a great option if you're looking for something totally unique that still plays into the animal-lover theme. This unusual wedding venue houses multiple suites that are all licensed for civil ceremonies. Each couple that chooses Newbury Racecourse as their wedding venue is coupled with a wedding coordinator to help them through the entire process.
We couldn't think of a better option for a wedding venue if you and your partner are race-day lovers. There are plenty of fun photo opportunities on the grounds that will be super memorable. You even have the option to book your wedding on a date that coincides with race day. You might not even need to hire a DJ with that entertainment!
If this has got your imagination going but you still haven't found your dream wedding venue, don't miss our edit of the best unusual wedding venues – handpicked for quirky couples!