6 Reasons to Seriously Consider a Destination Wedding in Poland
Want a beautiful destination wedding unlike anything your guests have seen before? You need to put Poland at the top of your location list. From glorious scenery to fairytale venues, we explain why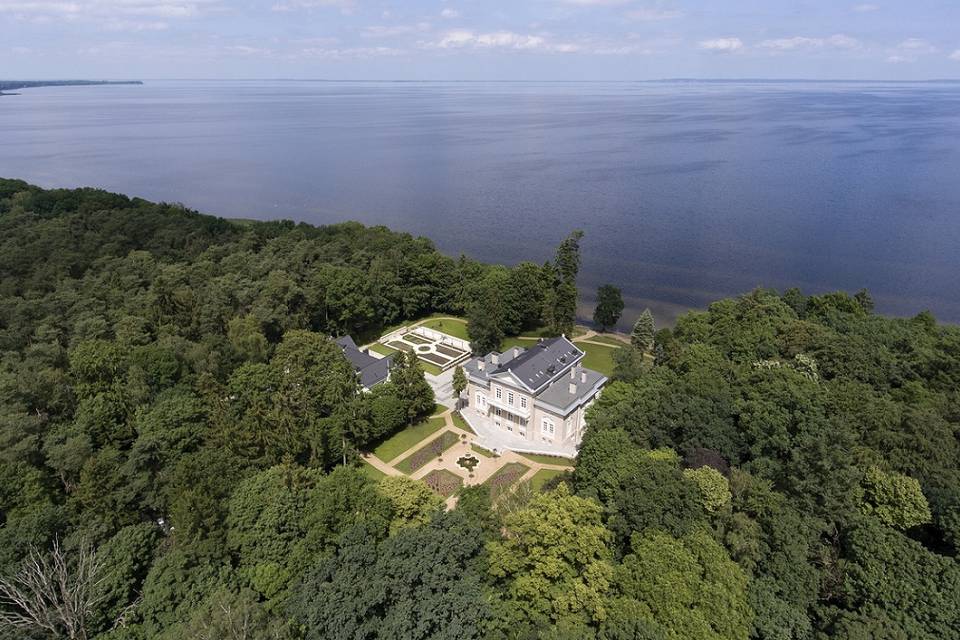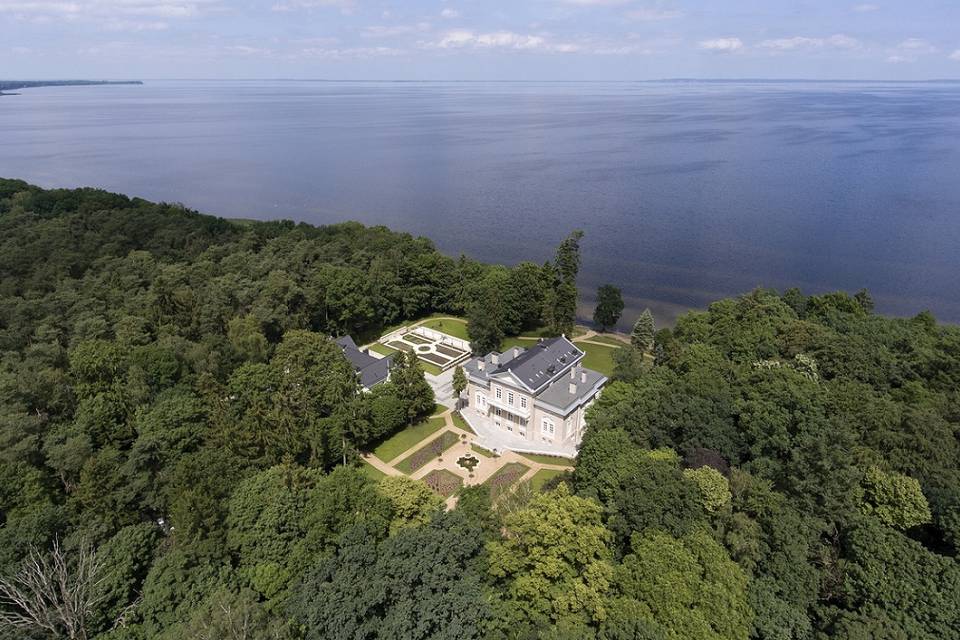 There's a lot to love about a destination wedding - you get all the best bits of a holiday combined with the excitement of a wedding. The trouble is, if you choose one of the more popular destinations, you risk seen-it-all-before syndrome among your guests. That's why we want to talk about Poland.
This beautiful country is still off the beaten track in destination wedding terms - and that means it's the perfect location for you to create a unique celebration to delight and surprise your loved ones.
Quite why it's off the beaten track is a mystery to us. Poland has everything you need for a destination wedding to remember; the fact that it'll probably be new to your guests is an added bonus. The advantages of a wedding in Poland cover both the practical and the pretty, from easy travel access to the enchanting countryside.
In conjunction with fairytale venue Manowce Palace, we explain all the reasons you need to consider a wedding in Poland, so you can put together your amazing, original celebration before all the other couples catch on to this special destination.
1. The Scenery Is Bewitchingly Pretty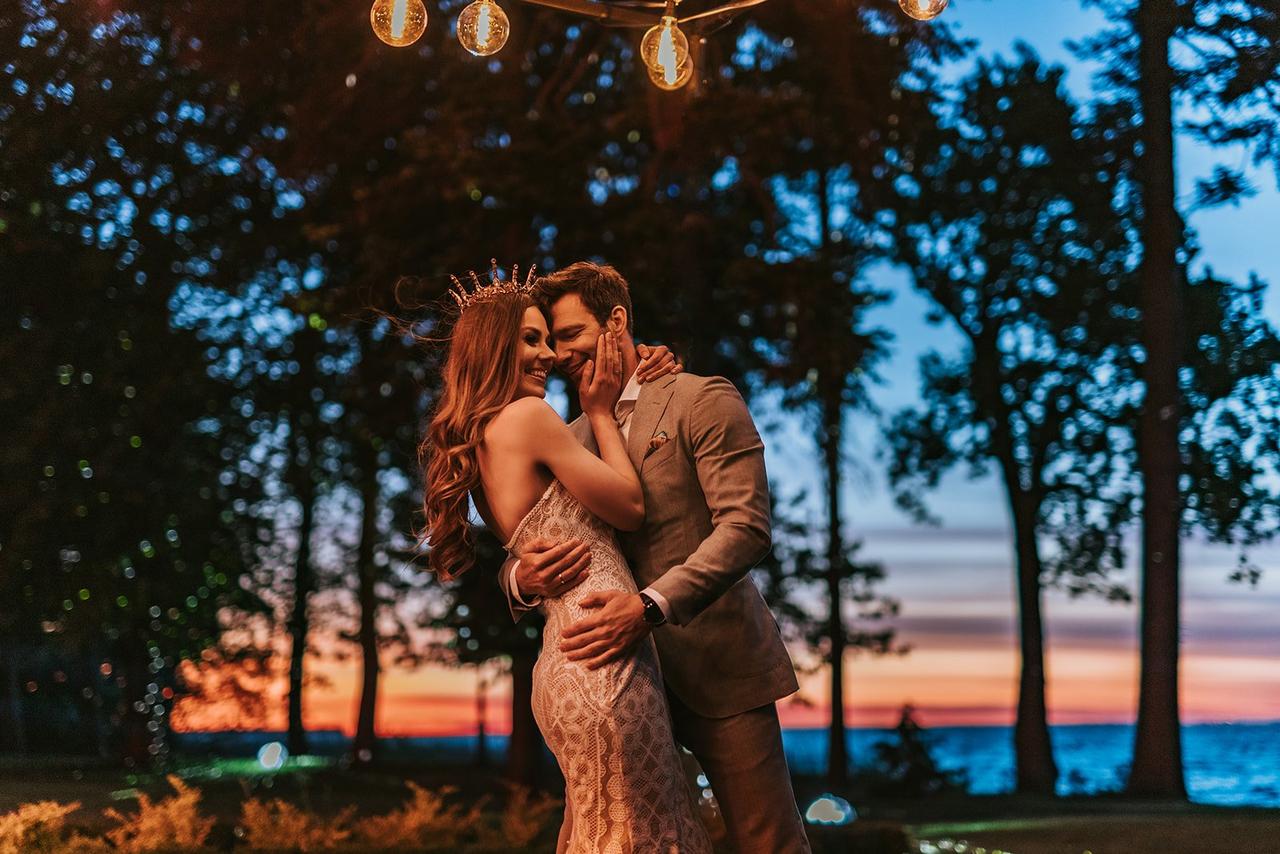 You may have already experienced the historic prettiness of one of Poland's cities, such as Krakow, Warsaw or Gdansk - but just wait until you see the countryside. From majestic mountains and verdant forests to sparkling lakes, it's the kind of scenery that genuinely takes your breath away. Against these backdrops, your newlywed portraits will be insanely gorgeous. Surrounded by forest and right on the shores of a lagoon, Manowce Palace's location sums up everything that's beautiful about the Polish countryside. It's the perfect spot for couples who want privacy on their big day, particularly as the venue is only offered on an exclusive-use basis - it'll be you, your loved ones and natural beauty as far as the eye can see.
Of course, it's not just the natural beauty you and your guests will fall in love with here.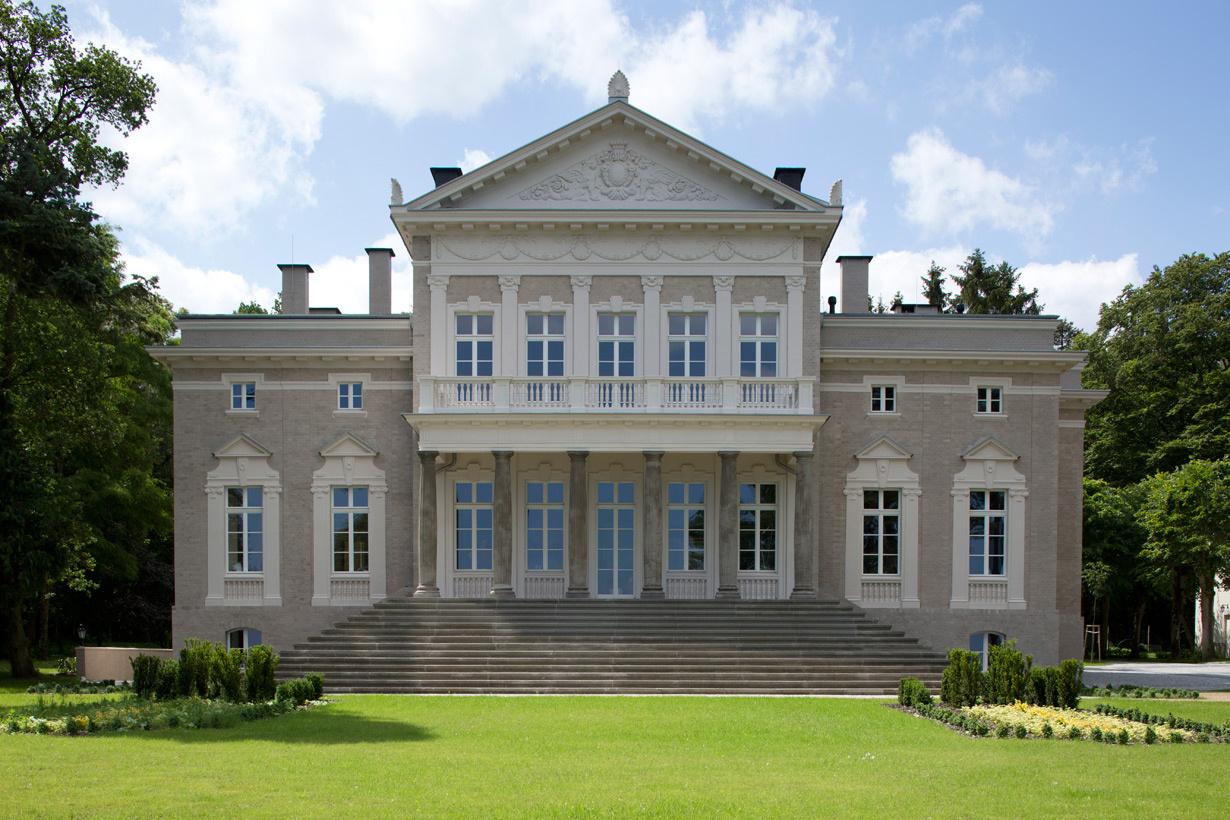 The palace itself is a stunning neoclassical building, and inside you'll find period features and antiques alongside luxe contemporary furnishings. You can choose to have your ceremony and reception in the atmospheric Great Hall, a glorious space that's filled with light, or outdoors in a marquee, surrounded by manicured gardens and parkland.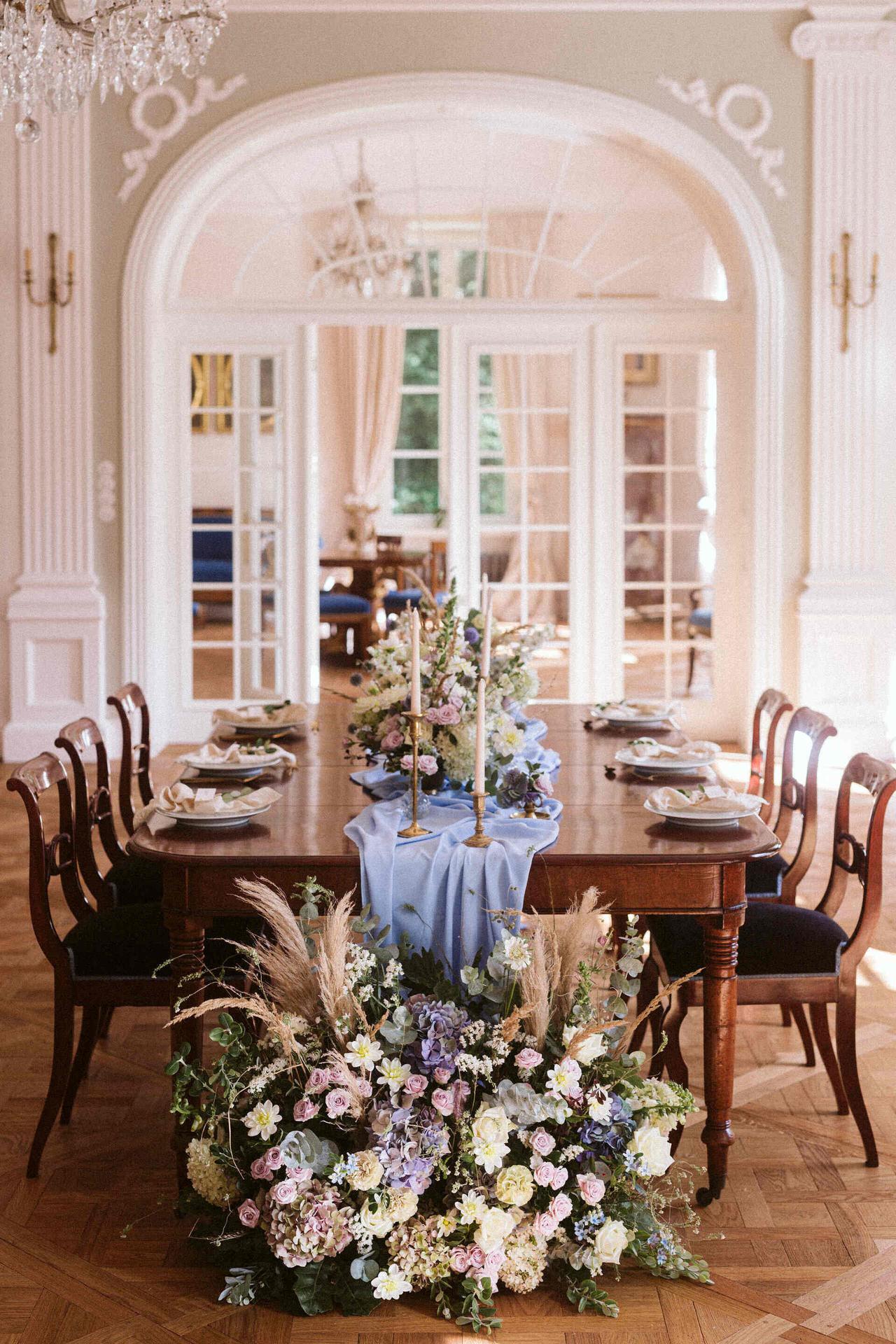 Manowce Palace caters to weddings of all different sizes. Whether you have a guest list of 100 or you're planning to invite only your very closest friends and family - or you're having a just-the-two-of-us elopement - you'll always have the venue on an exclusive basis.
2. Polish Food Is Seriously Good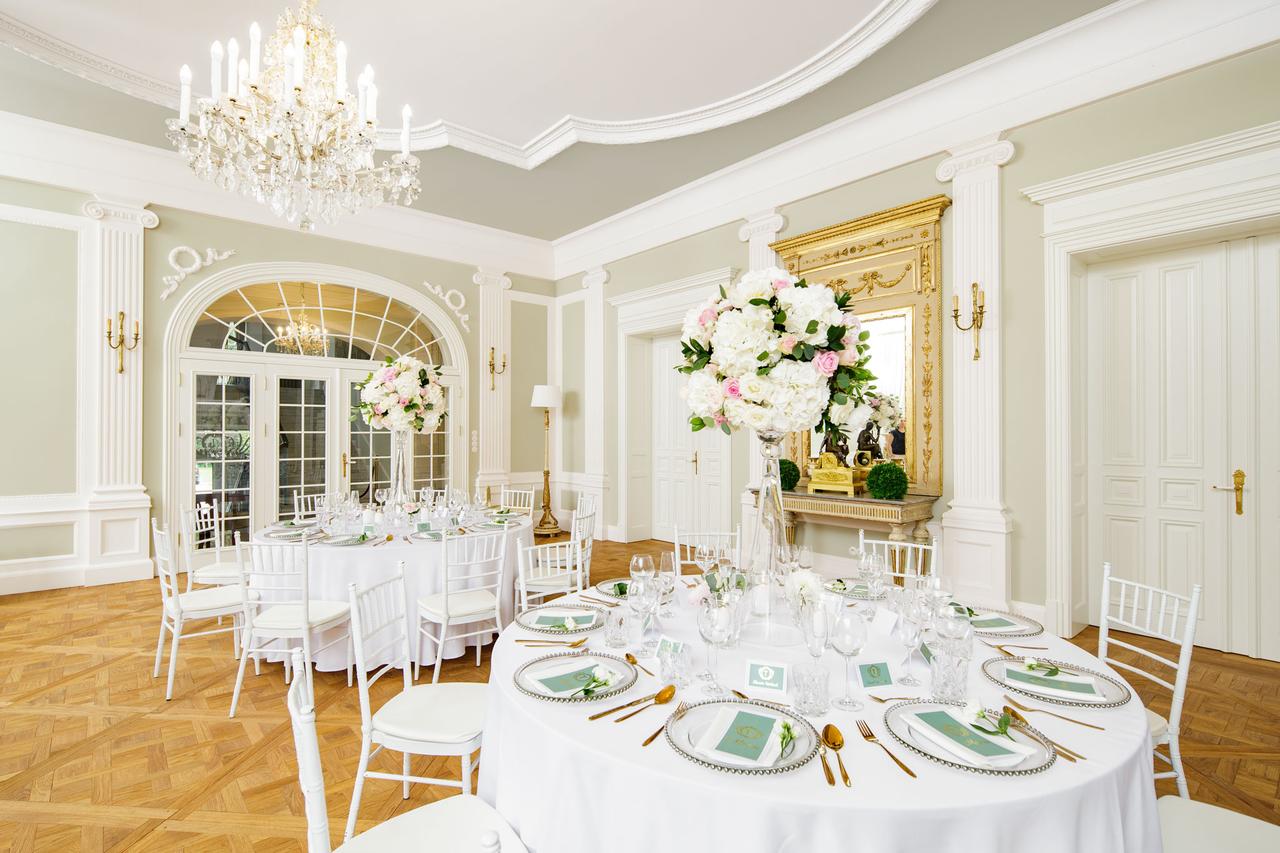 Food is central to guests' enjoyment at a wedding - and they'll be in for a treat in Poland. From cloud-like dumplings and sumptuous filled rolls to the taste sensation that is Polish sausage, you have the basis of a crowd-pleasing wedding breakfast. What we particularly love about Polish cuisine is that it's so versatile, with dishes that lend themselves to both fine dining and rustic feasts, so you can put together a menu that suits your style. Manowce Palace takes food very seriously, working with carefully chosen chefs on dishes created from the best locally sourced produce - including ingredients from their own kitchen garden! You can choose from set menus or discuss a bespoke package, and they cater to any diet and preferences, and most religious observances.
3. Poland Is Easy - and Often Inexpensive - to Reach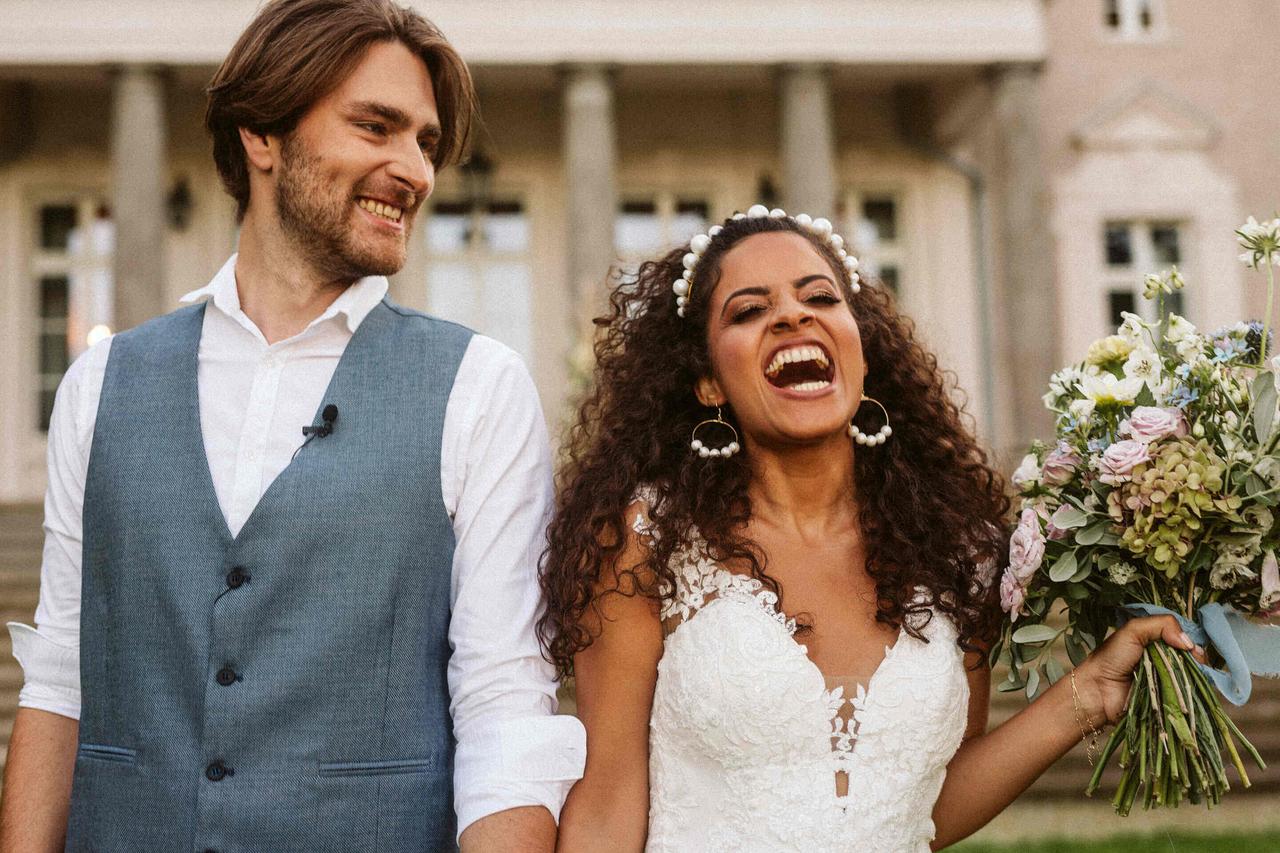 The flight time from destinations in Europe to Poland is between one to three hours, so there's little chance of arriving jet-lagged or travel-frazzled - you'll be able to relax and fully enjoy your destination wedding with your loved ones. What's more, the country's served by a number of budget airlines, which means costs should be lower for you and your guests. The closest airport to Manowce Palace is actually in Berlin - an average flight time of two hours from the UK - and the venue offers a complimentary shuttle service, with the couple travelling in a limousine. Talk about arriving in style!
4. The Wedding Legalities Aren't Too Complicated in Poland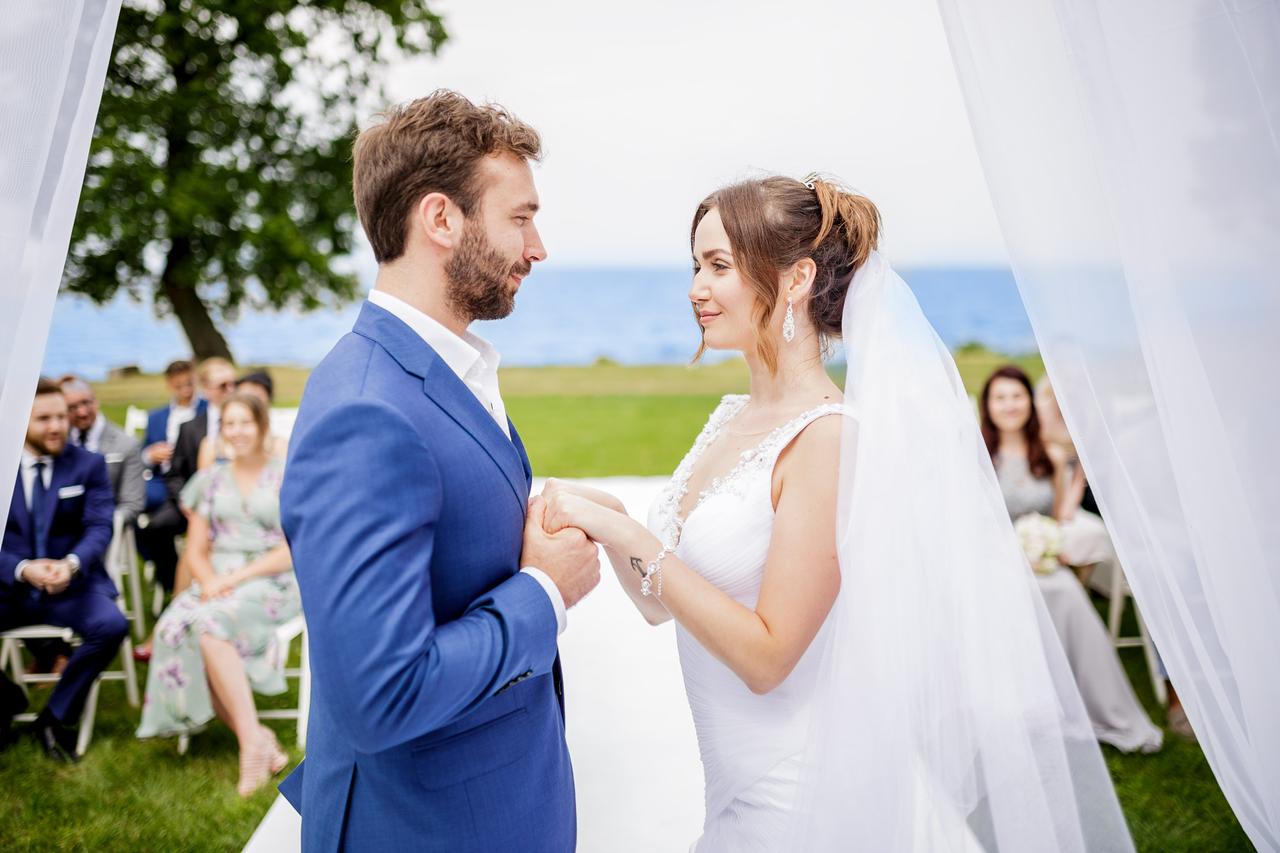 Some wedding destinations, including those in Europe, have complicated legal requirements for non-citizens to get married, including residence requirements. Not so Poland - there is paperwork to fill out and file, but you don't have to be resident in the country. Check out the UK government website for more information. Manowce Palace is licensed for civil ceremonies, and will take care of all the local paperwork and permissions for non-Polish couples. They can also arrange humanist and symbolic ceremonies. And that's not all - you can plan the rest of your wedding from the comfort of your home, too. Their in-house wedding co-ordinator speaks English, Polish and German, and can help you to put together the perfect day using their expert knowledge of local suppliers. They can also recommend a local wedding planner who speaks your language if you prefer.
5. You Can Make Your Destination Wedding in Poland Into a Holiday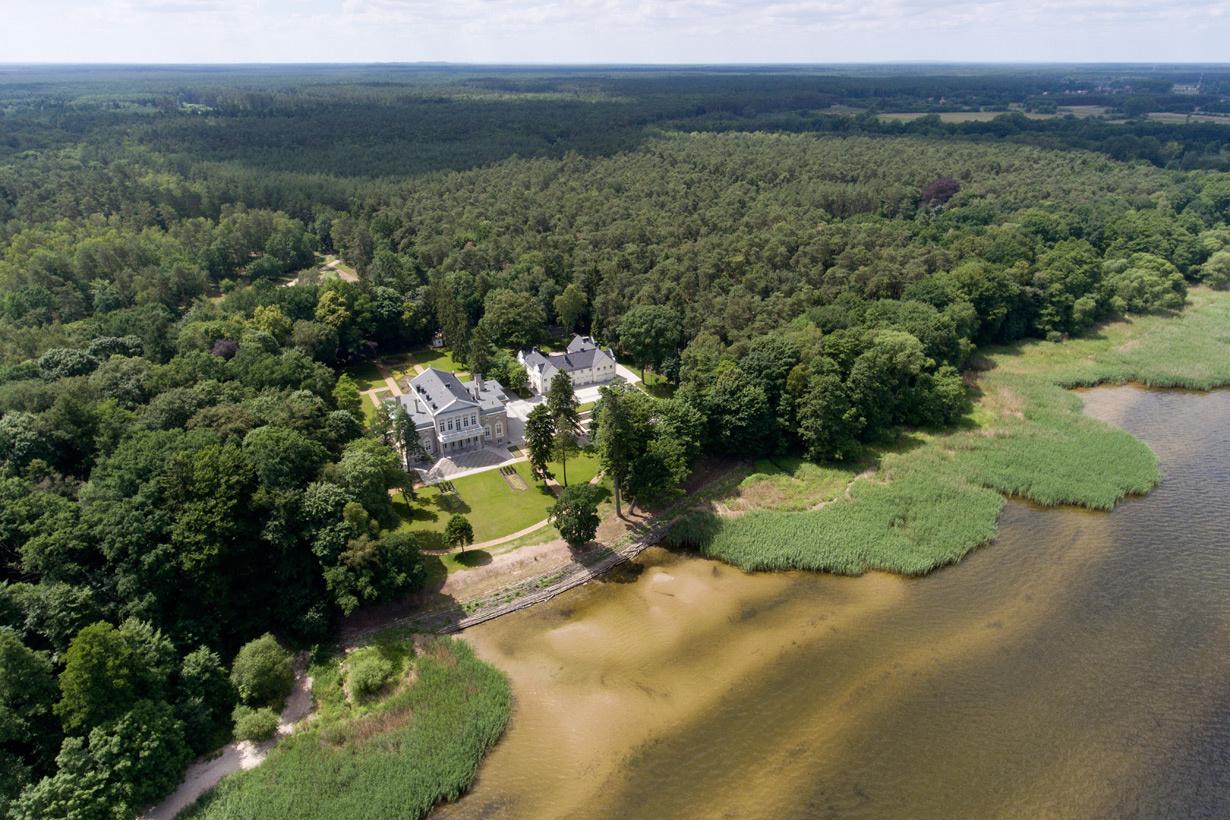 One of the key factors in choosing a destination for your wedding is that there should be plenty to keep you and your guests occupied in case you want to extend your stay for a getaway to remember. That's where Poland is a real winner - there's just so much to see and do to suit all holiday styles, from cultural and historical excursions and city breaks to adventures in nature. But you don't have to travel far afield to prolong the festivities. If you stay on at Manowce Palace and turn your wedding into a 'wedkend', the venue can organise activities such as kayaking, sailing, fishing, cycling, golf, horse riding and shooting. You can go swimming in the bay or foraging in the forest. They can also arrange a tour of Berlin.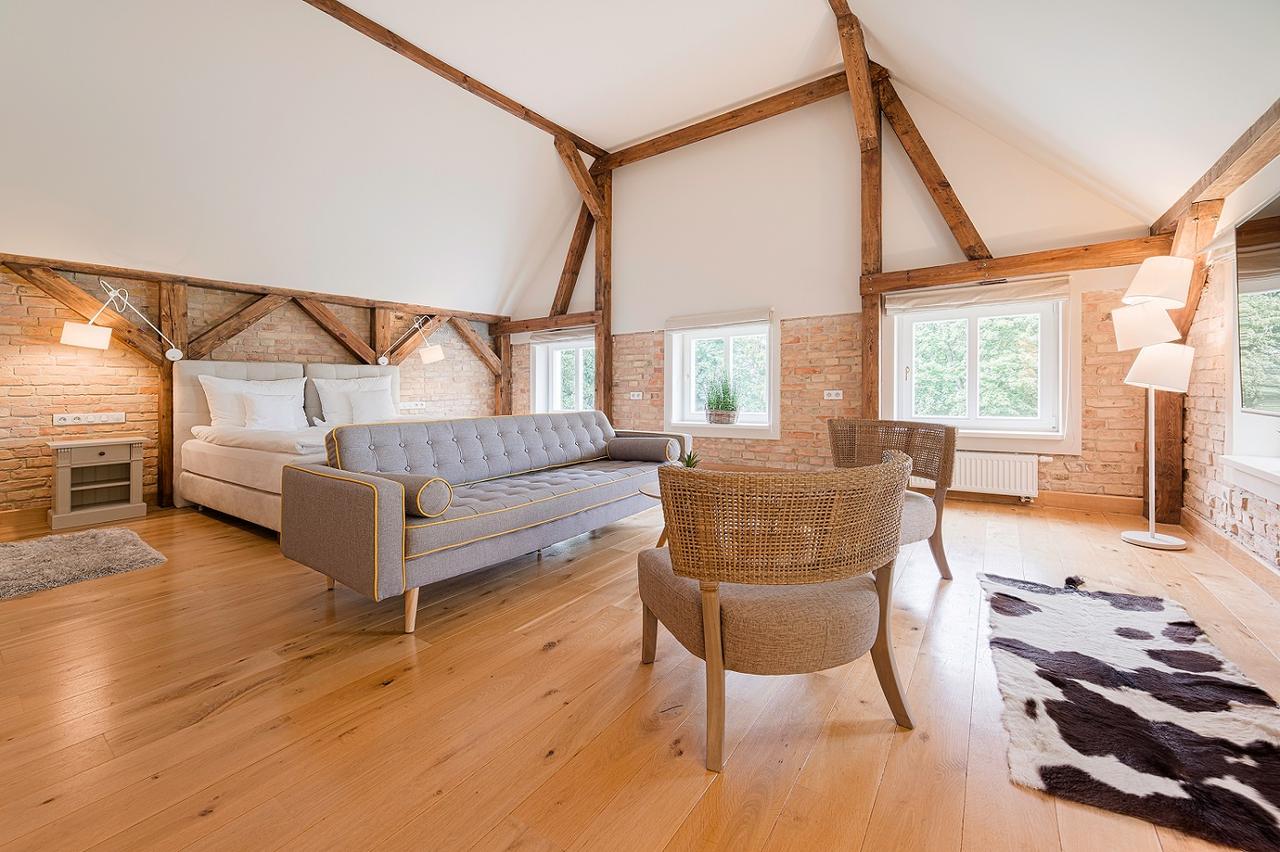 However you and your loved ones spend your days, at night you can retire to the thirteen beautiful double bedrooms and three suites.
6. Polish Wedding Customs Are Lovely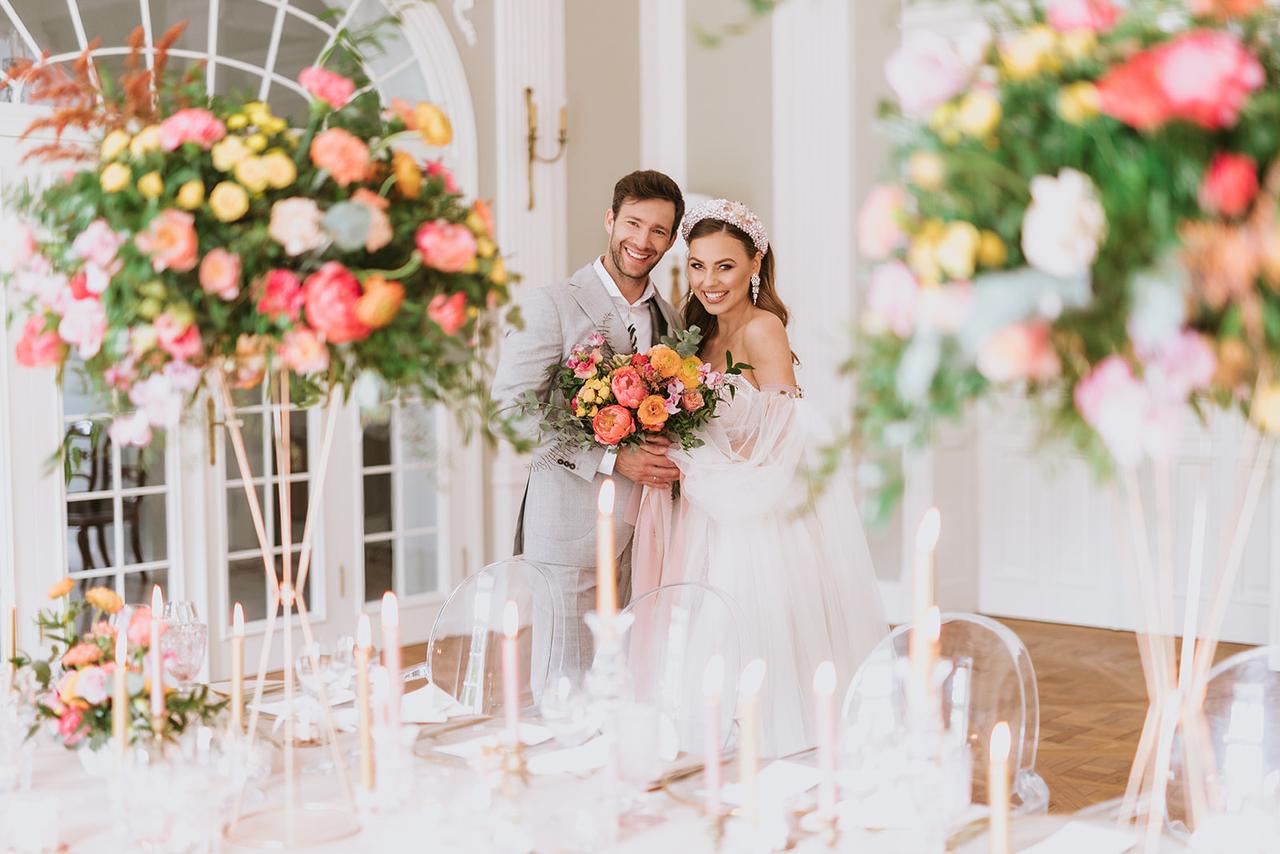 It's not compulsory, but you could always incorporate one or more of the country's wedding customs into your big day. Our favourite is the couple's parents greeting them at the reception with a huge loaf of bread, salt and two shots of vodka, to symbolise the wish that you'll always have sustenance together throughout your married life.
Find out more about how magical your destination wedding could be at manowce.pl.