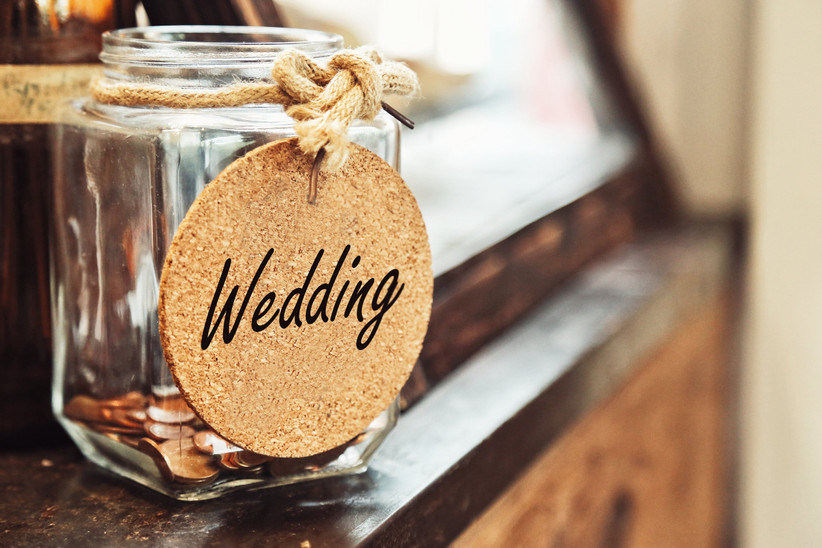 We're all familiar with the concept of cash gift lists and couples raising money for their honeymoon instead of asking for wedding presents, but would you ever ask your guests to actually pay for the wedding?
That's what more and more couples are taking to websites like gofundme.com to try, and it's certainly having a mixed reaction.
READ MORE: Can You Sell Tickets to Guests to Attend Your Wedding?
An engaged couple from the UK decided to set up a GoFundMe page this month to try and raise funds for their wedding. Speaking to The Mirror, they branded it as a "modern and innovative way" for guests to donate to their wedding.
The page has received a huge amount of attraction from people who are outraged by the idea of a wedding being paid for by crowdfunding. After being shared over 7,000 times with a variety of unpleasant comments, the page was removed earlier this week.
READ MORE: 17 Hacks to Help You Save For Your Wedding
Are People Really Doing This?
We took to the net to find out if other couples were taking a similar approach to wedding planning by using GoFundMe, and came across a variety of pages set up with the same aim.
This couple have asked members of the public to donate funds towards their "very small and intimate" wedding, which they haven't previously been able to afford.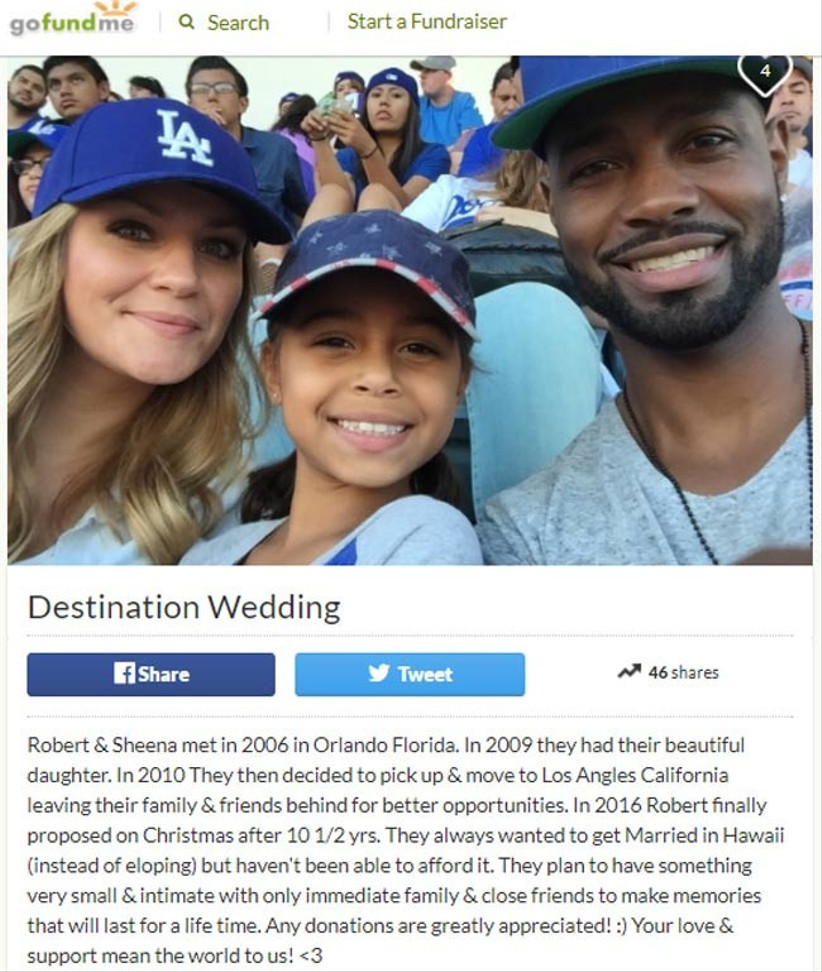 Another couple took to the popular crowdfunding page to ask for donations towards their destination wedding – aiming for a location that's "somewhere in the US, on motorcycles and where it's warm".
READ MORE: Hidden Costs You Should Budget For Now
They hope to use the money to fund their friends and family joining them too – but it's strangers they're asking for donations, not their guests.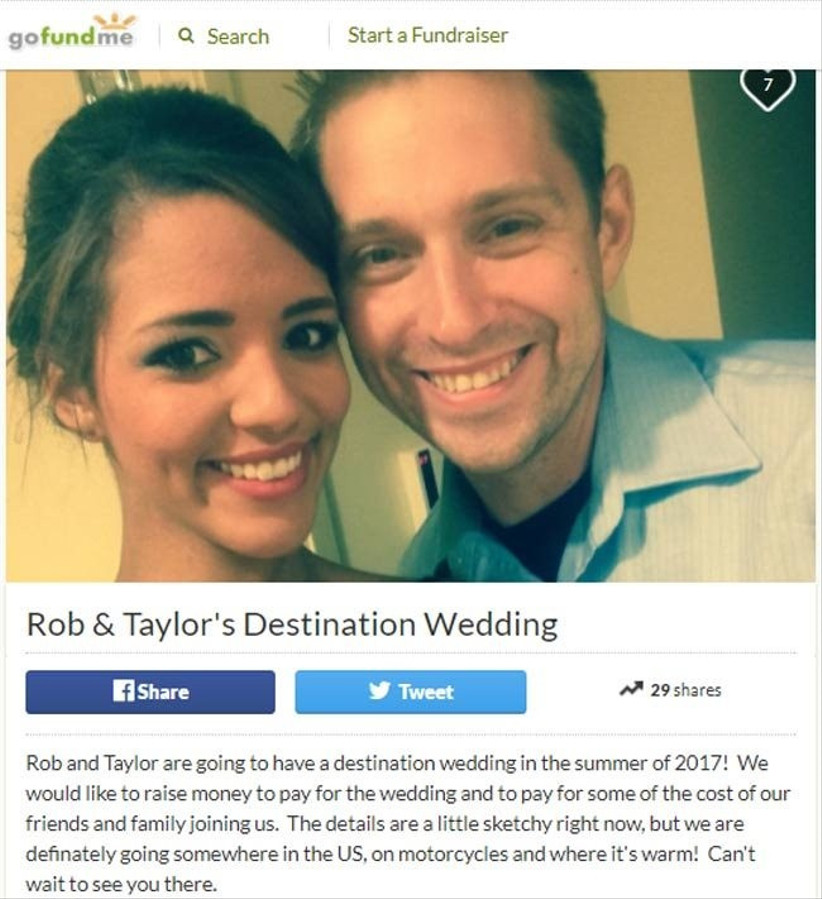 Promising pictures of the wedding and even a photo of the bride wearing a personalised top to the most generous donor, the couple below have asked for money towards their destination wedding and honeymoon trip to Hawaii.
READ MORE: 23 Things to Give Up Now to Help Save the Pennies
Using a very honest approach, they say "what I'm going to do is allow random people to help us raise money so that we can have the wedding that will burden your finances a little instead of mine a lot".
Not sure where we stood on the matter, we spoke to wedding etiquette expert, Jo Bryant to comment on the craze.
"The general rule has always been to try and plan a day that you can afford, rather than starting married life with wedding debts.
"Crowdfunding, however, takes this financial exposure of weddings to new levels and I can't see this being a popular option.
READ MORE: 37 Ways to Cut Your Wedding Costs
"Most couples wouldn't have the inclination, wish or confidence to ask for other people to pay for their wedding, and I think it's a concept that many would find quite uncomfortable"
We can see why people may be offended and even outraged by this technique of sourcing your wedding funds, but on the other hand, it's understandable that others see it as completely moral and okay.
If people are willing to donate to your wedding, is it so bad to accept?