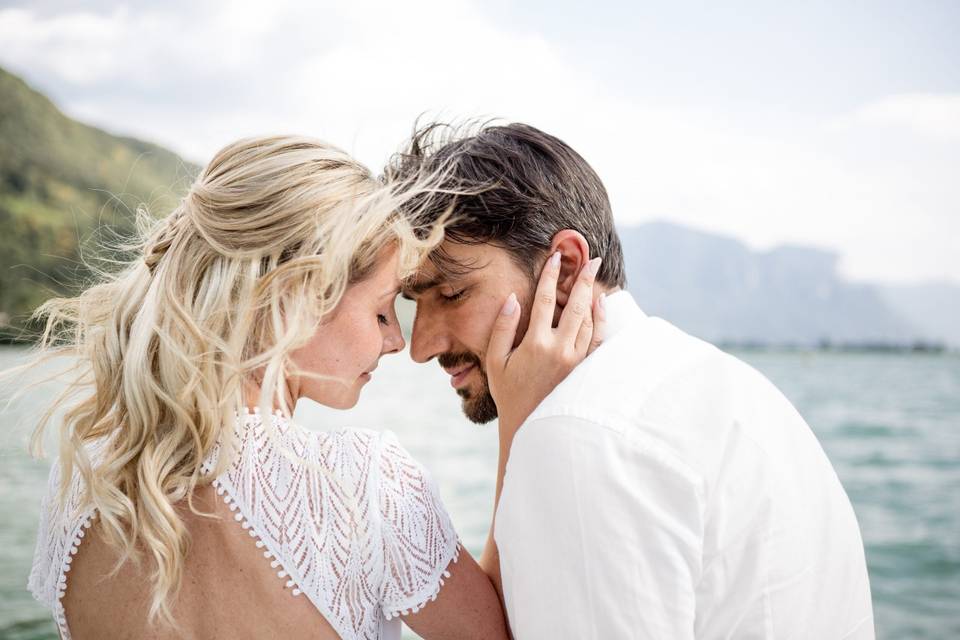 In normal circumstances, the arrival of a spot or a full-on breakout would bother most women – a good skin day is just as big a factor for confidence as a good hair day. But dealing with acne in the lead up to your wedding? That's enough to send any bride over the edge.
While facial spots are easy enough to deal with, no matter how unwelcome, back acne is a little trickier to get rid of or hide. The uncomfortable condition is said to affect more than half of those with acne according to the NHS, and the skin is sometimes hot and painful to the touch.
Of course, on any other day you'd probably cover up if you had a particularly bad acne breakout on your back – or 'bacne', as it's not so fondly known. But if the big day is looming and you've got a very special, specific dress to wear, cameras to smile for and guests to impress, you're going to want to act fast.
Treating back acne successfully is about choosing the right ingredients, treading carefully and listening to the skin specialists. It's a skin condition that needs to be handled properly if you want clear, blemish-free skin with no scarring. Forget the guesswork and start your journey to healthier, happier skin with our expert guide to beating back acne for good – and hopefully, in time for your wedding day too.
What Causes Back Acne?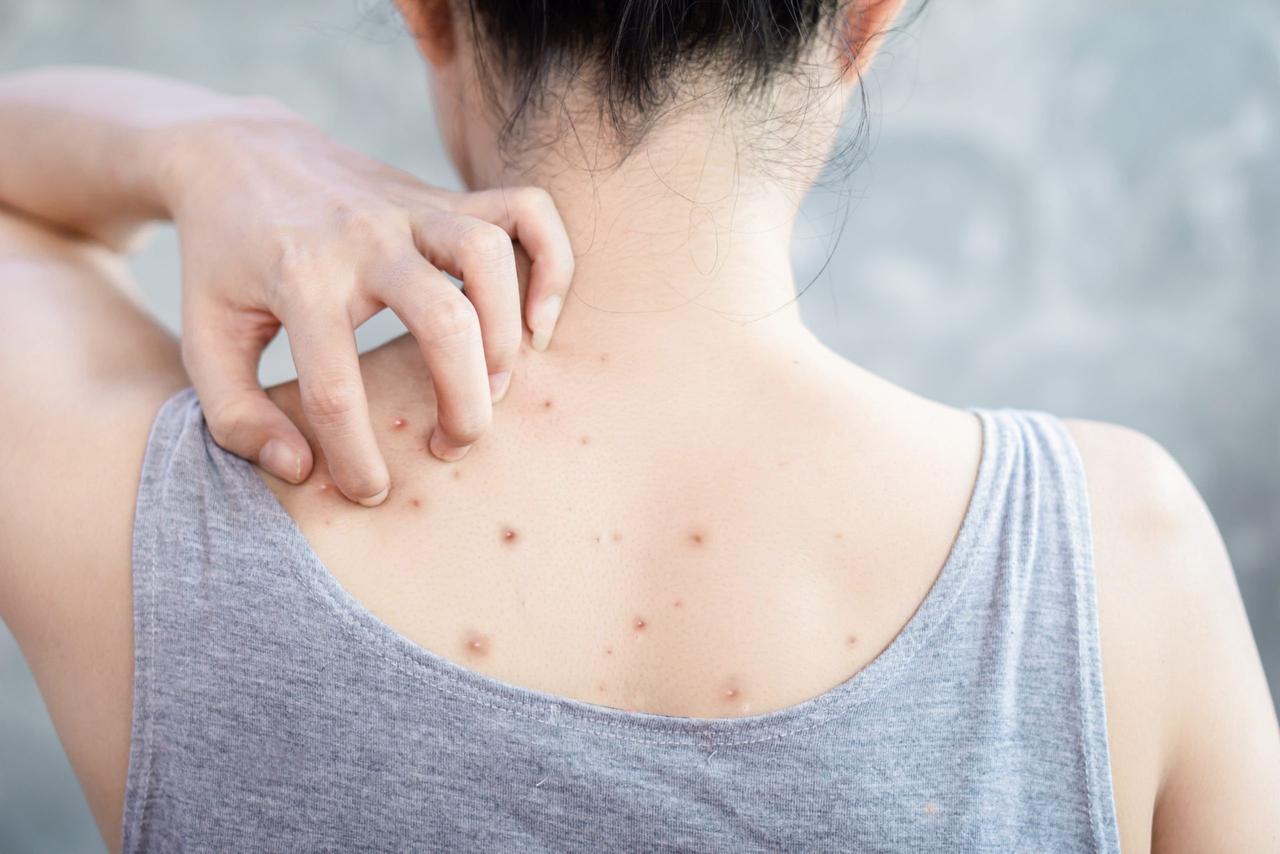 Whether it's on your face, chest or back, acne is caused by the same thing – essentially, blocked pores. "Acne is a disorder of hair follicles and their associated oil or sebaceous glands – the pilosebaceous unit," explains Dr Anjali Mahto, Consultant Dermatologist and British Skin Foundation spokesperson. The condition is more likely to occur wherever there is a concentration of these sebaceous glands (think your most oily areas of skin), which is why your face, chest and back are prime targets for the blemishes to appear.
The most common culprit? Hormones. "In women, acne can be exacerbated by hormones e.g. premenstrually or by progesterone-predominant forms of contraception, like the mini-pill, the period-delay pill and the Mirena coil," explains Dr Sam Bunting, skincare expert and founder of Dr Sam's Skincare.
But while the spots are formed in the same way no matter where they crop up, there are other factors that can cause back acne even if you're not usually spot-prone. Dr Sam believes modern lifestyles are to blame. "I think that the combination of high-intensity workouts and tight-fitting clothing, which effectively grind the mix of surface bacteria, sweat, oil and dead skin cells into the skin, plays a big factor in triggering bacne in the women I see."
In fact, it might even be your skincare regime that's causing the condition. "I think that certain beauty habits can contribute – using products that contain comedogenic ingredients like cocoa butter and coconut oil will also exacerbate any natural tendency to break out," notes Dr Bunting. "Poorly-chosen body sunscreen can also really clog skin, especially in the context of significant sun exposure."
If you're seeing spots in the rear-view bedroom mirror, you might want to cancel that spray tan ahead of the big day. "Another common culprit is fake tan, especially if you sleep in it – I've seen this trigger huge blackheads and whiteheads, leading to dreaded blemishes," warns the London-based dermatologist.
How to Get Rid of Back Acne Fast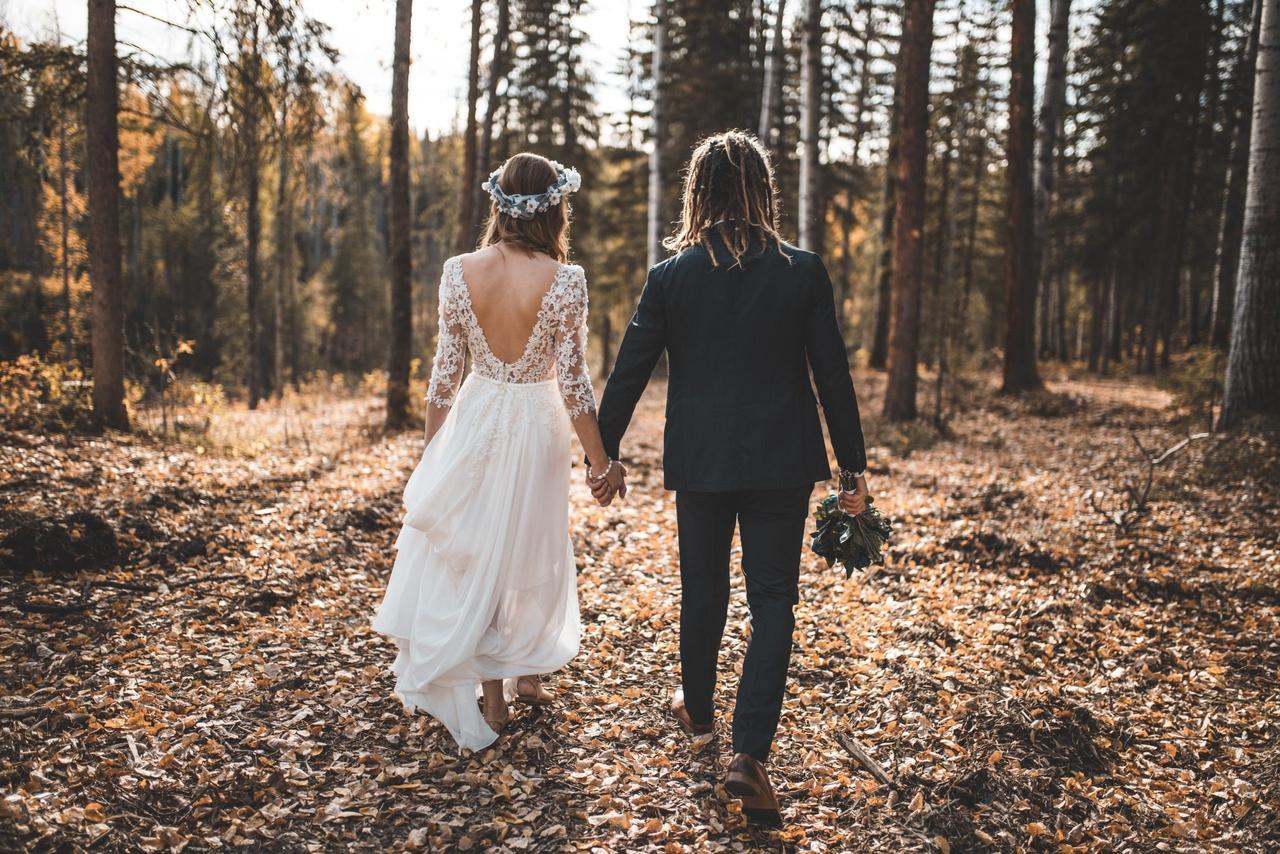 Time isn't on your side with back acne, but there are ways to treat it – though often the condition isn't spotted until it's too late.
"I make a point of asking every bride-to-be that I see at their first appointment what the cut of the dress is, as they've often not given this much consideration," says Dr Bunting. "I'd advise that you treat body acne as soon as the date is set, as with all breakouts, the best scenario is to have them well-controlled at least three months before your big day."
If the breakout has come later down the line, there's still plenty you can do to help clear it up and to stop bacne from returning. Ideally, you need around six weeks to see results.
As with many conditions, you'll need to address it with a three-pronged approach: beauty, exercise and diet.
1. Declog Your Skincare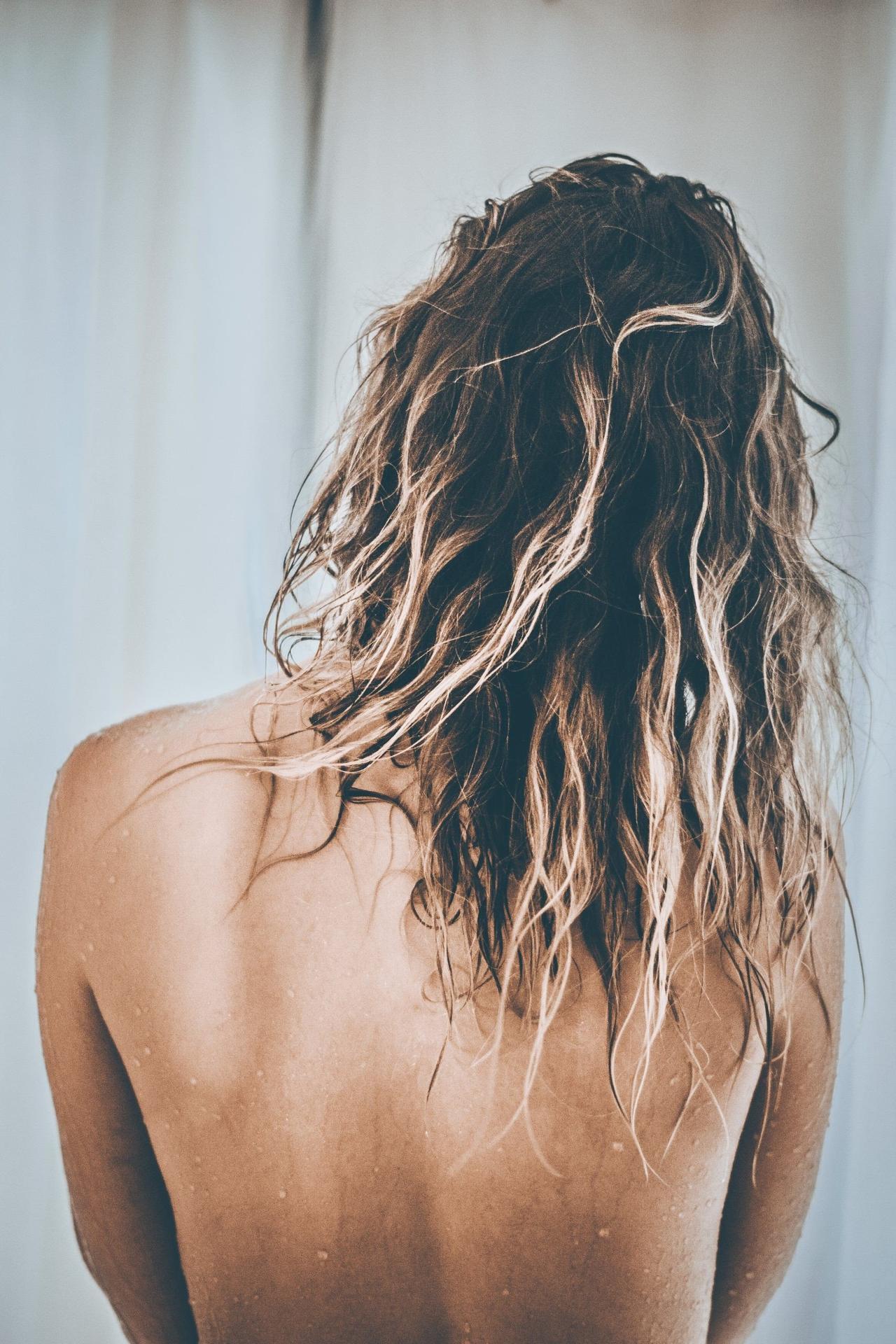 With back acne, you need the right products to help get rid of the spots, as well as choosing your other products wisely to ensure your routine isn't the very thing that's causing them in the first place.
It's even as simple as making sure you shower in the right order: wash your hair first, then your body (with hair tucked up) so as not to leave those heavier hair products on your skin.
"Avoid making poor cosmetic choices including use of hair conditioners that contain clogging ingredients, like coconut oil," stresses Dr Sam. "Pin hair up off your shoulders before doing your body cleanse, and again avoid leaving hair in contact with your back and shoulders to air-dry if using a leave-in hair product."
Next, steer clear of any oil-based skincare – your whole beauty regime needs to be non-comedogenic (non-pore-blocking). Dr Sam recommends a general moisturiser such as Cetaphil Moisturising Lotion (£8.99). Meanwhile, sunscreen – an absolute must in every skincare arsenal – can often be quite heavy and so again you need to look for non-comedogenic SPF. Dr Bunting likes Bioderma and La Roche-Posay for their lightweight and oil-free formulas.
So that's your existing skincare sorted – now it's time for targeted back acne products. "I recommend bacne sufferers try using a salicylic acid-based cleanser (look for products with 1-2% salicylic acid). I like Cerave Salicylic Acid Smoothing Cleanser (£12)," Dr Bunting continues.
"If trouble persists, use a leave-on product. I like Sesderma Azelac Spray (£21), a combination of azelaic acid and salicylic acid, which both help improve the appearance of the dark marks blemishes leave behind."
Be warned, though – acne-fighting ingredients in both over-the-counter products and prescription acne creams can bleach your clothes.
2. Watch Out for Your Workout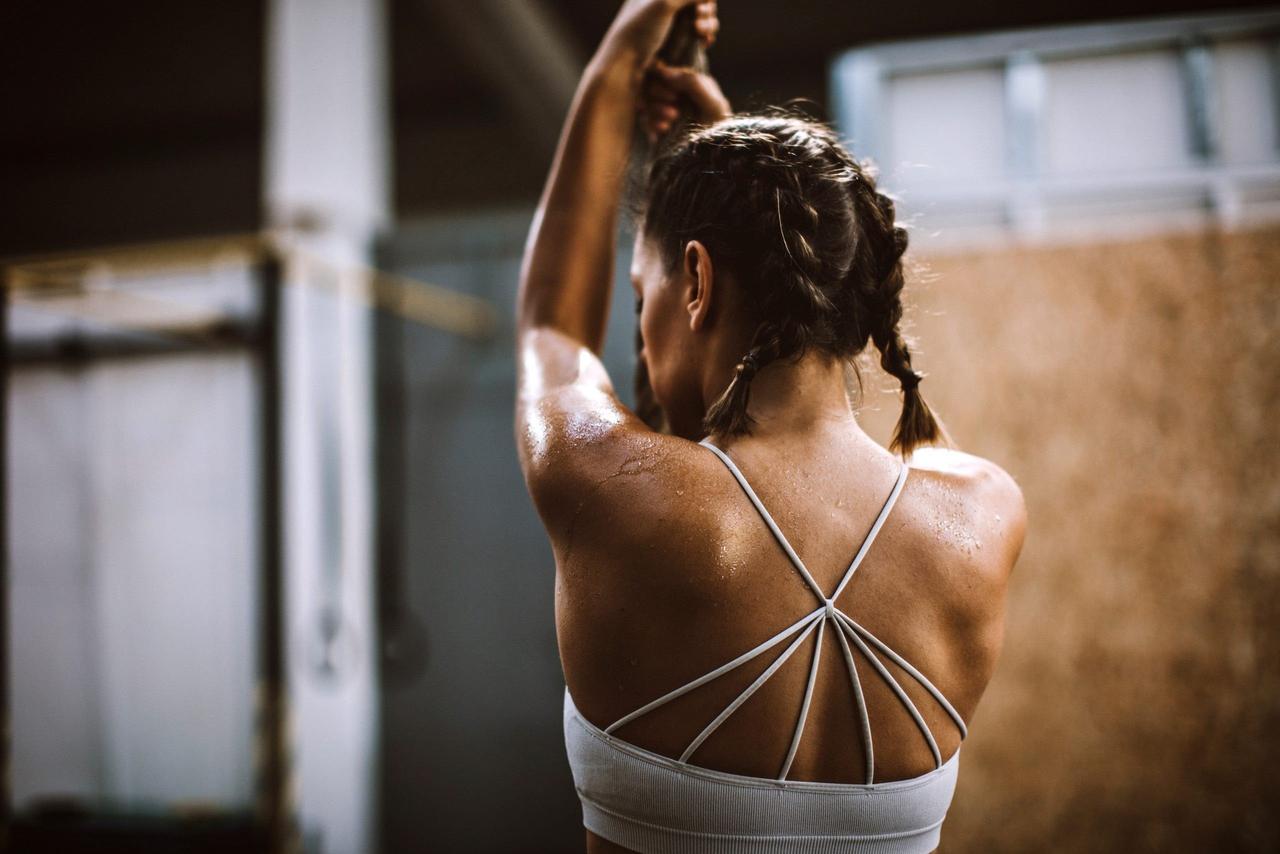 If you've been upping your fitness game since you set the date, this alone could be the trigger for your back acne – but with a few simple habits you can get back in the clear.
Getting hot and sweaty creates prime conditions for spot-causing bacteria. "Shower immediately after exercise rather than sitting around in a sweaty gym kit," says Dr Mahto. "If you know you are unable to do this, start carrying wipes made for acne-prone skin that contain agents like salicylic acid to wipe away sweat on your face, back and chest until you can properly cleanse."
Even the workout clothes you wear can have an effect – but luckily, fashion technology has got your back (literally). "Make sure you exercise in silky, moisture-wicking fabric," insists Dr Sam. "Lululemon's line of clothing is woven with antibacterial silver yarns to help keep skin bacteria- and sweat-free."
3. Feed Your Skin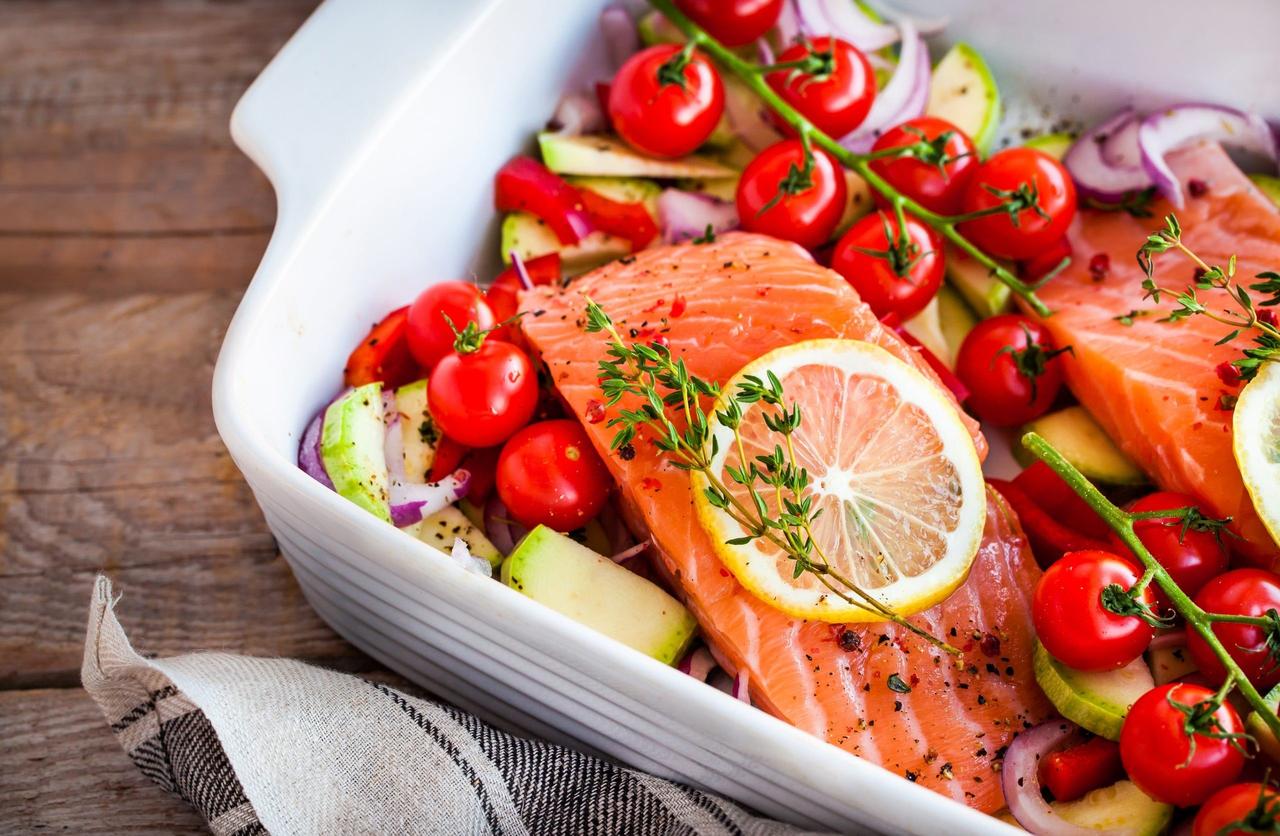 We all know a healthier diet means healthier skin, but if you're battling acne, good food is essential.
"Eat a diet rich in omega 3 fatty acids, zinc and antioxidants," advises Dr Bunting. You should also steer clear of carbohydrates that are high on the glycemic index (GI) such as white breads and pasta, which cause your blood sugar to rise quickly.
Dairy could also be a factor for some – reduce your intake and don't forget to check if any supplements you're taking contain whey (cow's milk protein) as you may want to switch to a vegan option.
4. Try Back Acne Medication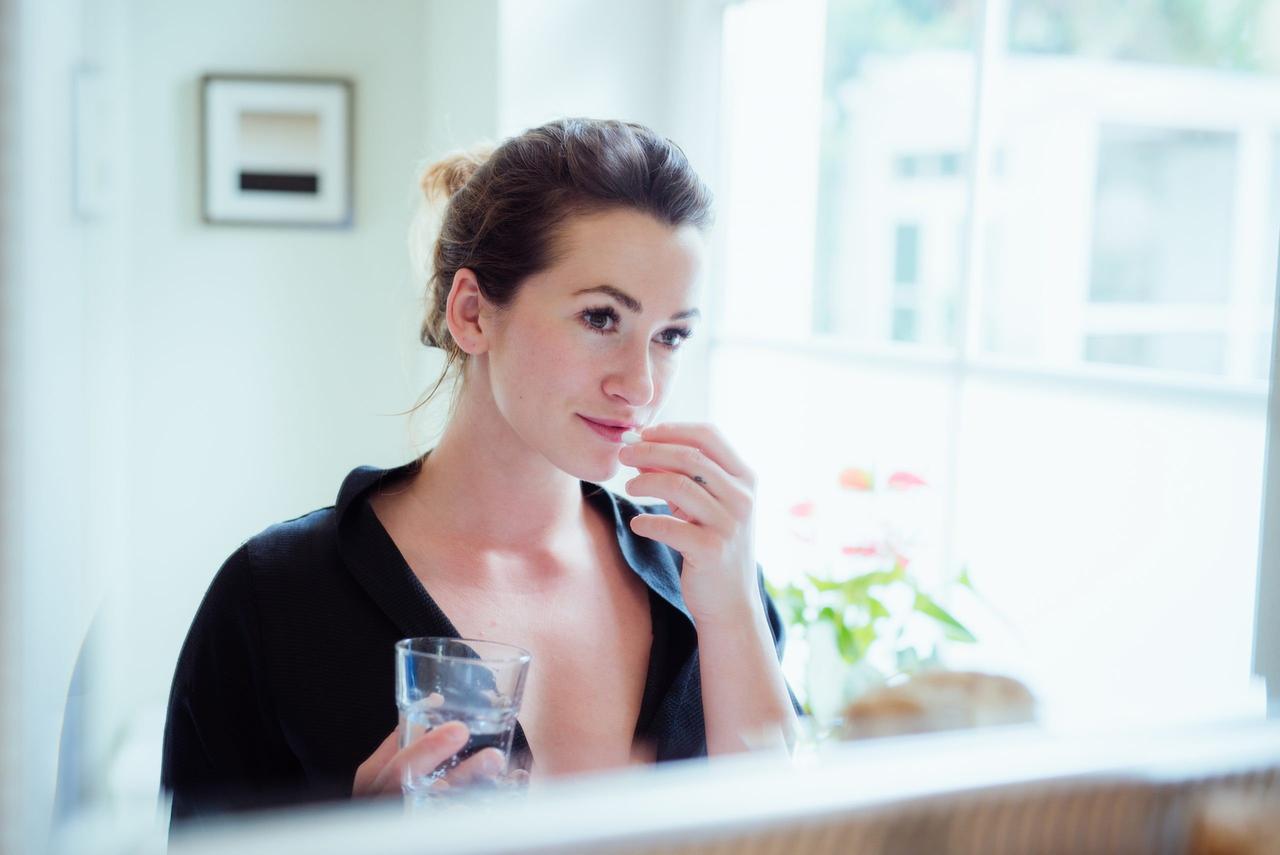 If you've got less than a few months to go until your wedding or you've tried the recommended treatments and haven't seen an improvement, it's time to seek help.
"If you're still not winning, see your doctor or consult a dermatologist," advises Dr Bunting. "Back breakouts do often require oral medication as it can be hard to treat large areas, so if your blemishes are extensive and leaving pigmentation marks or scars behind, it would be worth seeking medical advice promptly."
Your doctor will have a few options that they can discuss with you. They might offer topical agents such as benzoyl peroxide or retinoids in a cream, lotion or gel, but often oral medication will be the key.
Antibiotics might be necessary in severe cases, or if it's hormonal they may even suggest the oral contraceptive pill to help bring things back into balance. Co-cyprindiol is another hormonal treatment which is sometimes prescribed if antibiotics haven't worked, but there are side effects; but don't panic, your GP or dermatologist will be able to help find the right treatment for you.
How to Cover Back Acne on Your Wedding Day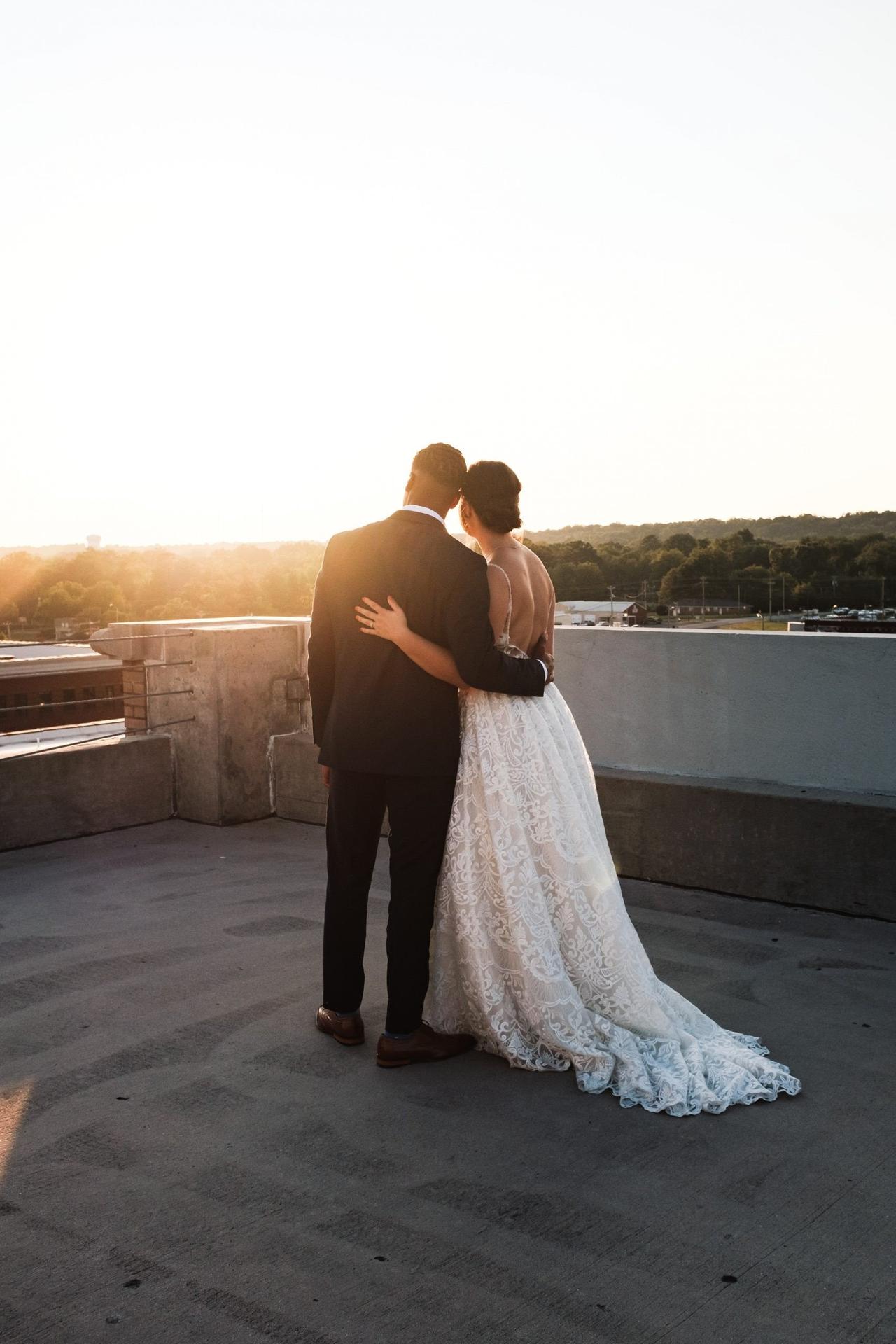 Whether your treatments haven't quite worked in time or you're self-conscious about scarring, there is always makeup as a foolproof last resort. Depending how severe your back acne is, it's just a case of camouflage – covering up exactly like you do with a spot on your chin.
Aimee Morrison, Bobbi Brown Pro Makeup Artist, explains how: "When it comes to concealer, choose one that's full coverage and skin tone-correct for you to help cover any flaws perfectly. One of my top tips to cover back acne would be to cover in a 'hashtag' first with a concealer brush, then blend out into the skin with fingers." This way you're covering it from all angles – but be sure to gently pat it in (or have your bridal party or makeup artist do it for you) either with a finger or stippling brush, rather than spreading it across the skin, to ensure fuller coverage.
"My favourite long lasting and skin-like concealer is Bobbi Brown's Instant Full Cover Concealer (£24)," continues Aimee. "It's great for disguising dark circles too."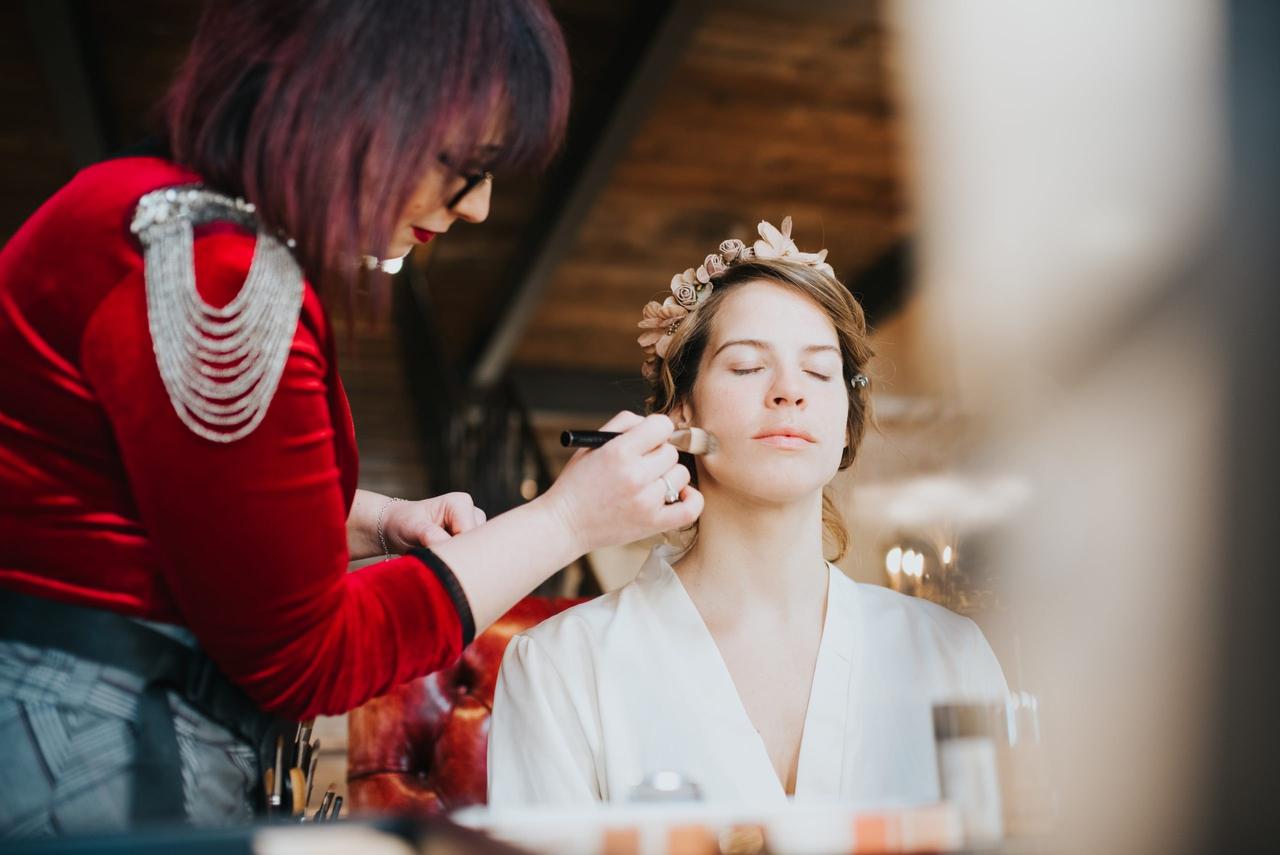 For staying power, Aimee recommends layering the coverage with powder. "A great setting powder will guarantee that the makeup on your body lasts the entire day of your wedding. Get your makeup artist/maid of honour to simply take a small powder brush like Bobbi Brown's Eye Blender Brush (£27.50) to sweep and stipple a small amount of loose or pressed powder onto the affected area. Go for a powder that's lightweight; this will ensure your body will look seamless in your backless gown. I love to apply Bobbi Brown's Sheer Finish Pressed Powder (£30) to all my brides for both their face and body, to make their skin look airbrushed."
If you've got a bigger breakout to deal with and covering with your usual concealer feels a little like painting by numbers, have no fear – you can always rely on Beyonce. The A-lister's makeup artist Sir John revealed that Queen Bey used body makeup brand Alleven's Colour Shield for that Coachella performance, and it's waterproof, transfer-proof, everything-proof, helping to hide blemishes and give an airbrushed finish.
Not sure about using body makeup? Wearing a cover-up is always an option. Ask your dressmaker to add a sheer layer of lace across the back so you can still see the dress details but you'll feel less self-conscious. If you can't bear for your back to be seen at all, try one of these on-trend bridal capes.
What to Do If You Have Back Acne (and What Not to Do)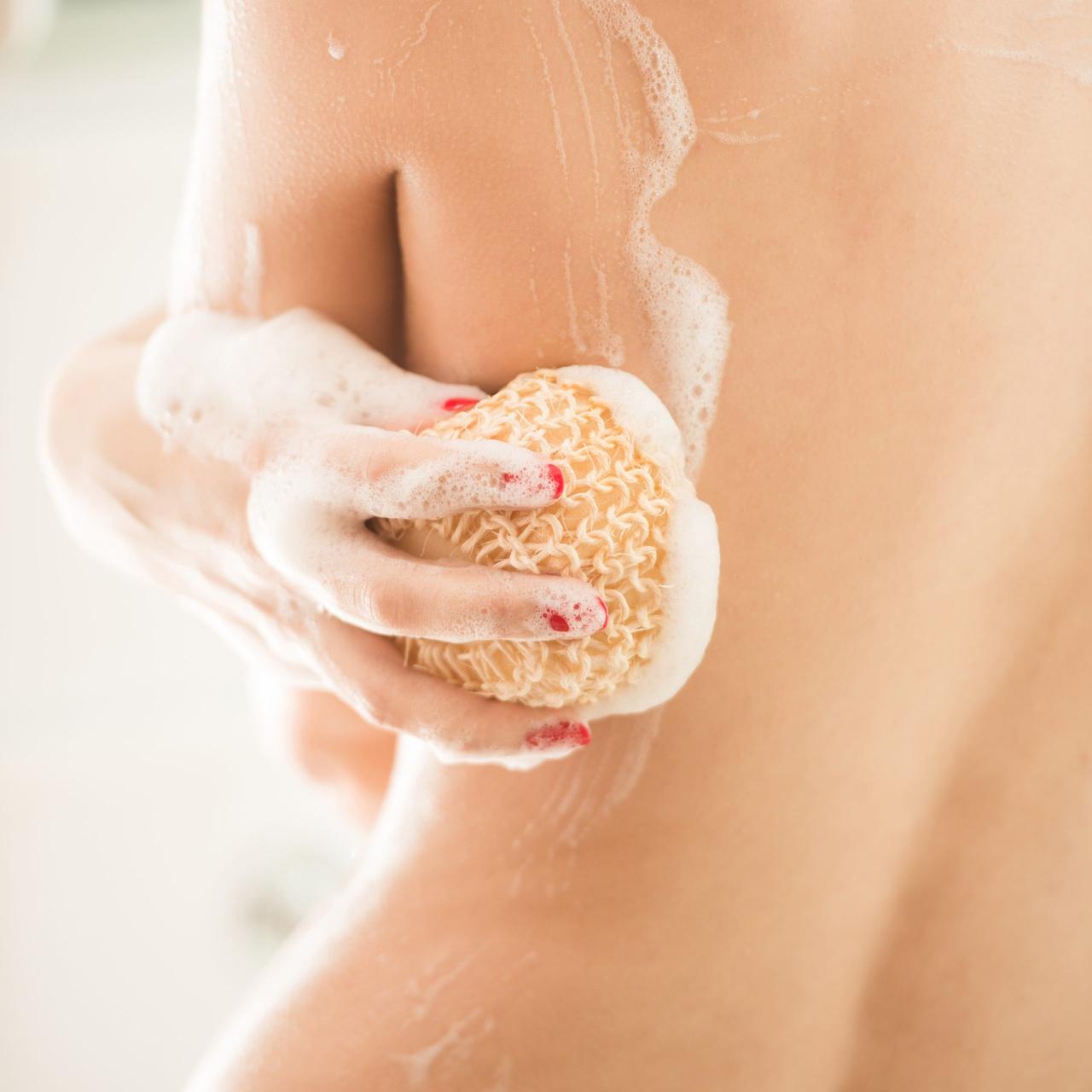 The advice above from the experts will help you to treat and prevent back acne – but there are a few dos and don'ts to follow, too.
DON'T ever pick at your spots. "It is never a good idea to squeeze spots irrespective of body site, as this can result in scarring, or inflammation may be pushed deeper into the skin.," warns Dr Mahto.
DO go to your doctor if you're struggling – acne can affect your self esteem too, which is the last thing a bride needs to deal with in the lead up to her happy day.
DON'T scrub the skin or over-exfoliate. No matter how much you want those spots to be gone, you can't rub them away – and you may even make them worse if you try.
DO keep long hair tied up, especially during summer. Anything that increases the amount of sweat on your back and stops your skin breathing can cause spots.
DON'T believe the myth around sunbeds helping to ease acne – not only will it not improve the condition, it could exacerbate it as well by causing dangerous damage to the skin.
The Best Natural Back Acne Remedies
Perhaps you prefer 'natural' and organic skincare in general? Or you're just in a hurry to get something on to your back acne pronto while you wait for a new product to arrive? The clock is ticking after all.
Before you decide to get inventive with the contents of your kitchen and bathroom cabinets to create a natural acne treatment, be warned: it's unlikely to work, and it may even make matters worse. Acne is a medical condition, and as you've seen above, it takes time, expertise and sometimes medication to clear it up – so it's worth taking any home remedies with a pinch of salt (not literally).
That said, there are some natural ingredients that can help with reducing spots because of their antibacterial or anti-inflammatory properties.
Brooke Medhurst, Formulation Tutor at organic skincare school Formula Botanica, reveals five common natural ingredients that could be helpful when dealing with acne:
1. Tea Tree Essential Oil
"Tea tree oil, aka melaleuca oil is a broad-spectrum antimicrobial. Studies with products that contain tea tree oil have shown to be effective for acne. Some studies have proven that tea tree oil is naturally anti-inflammatory and antibacterial which means that it can both help to reduce any acne-causing bacteria present on your skin and calm any irritation or redness. As it is an essential oil, it should never be used undiluted on the skin to avoid sensitising the skin."
2. Epsom Salts
"The magnesium in Epsom salts can be absorbed through the skin and this is one of the best ways to get it into your system. Epsom salts can be used effectively as a bath soak. This is especially helpful for back acne because this acne is hard to reach to apply products by yourself. Epsom salt is also an excellent anti-inflammatory that can reduce redness and irritation by increasing your levels of magnesium."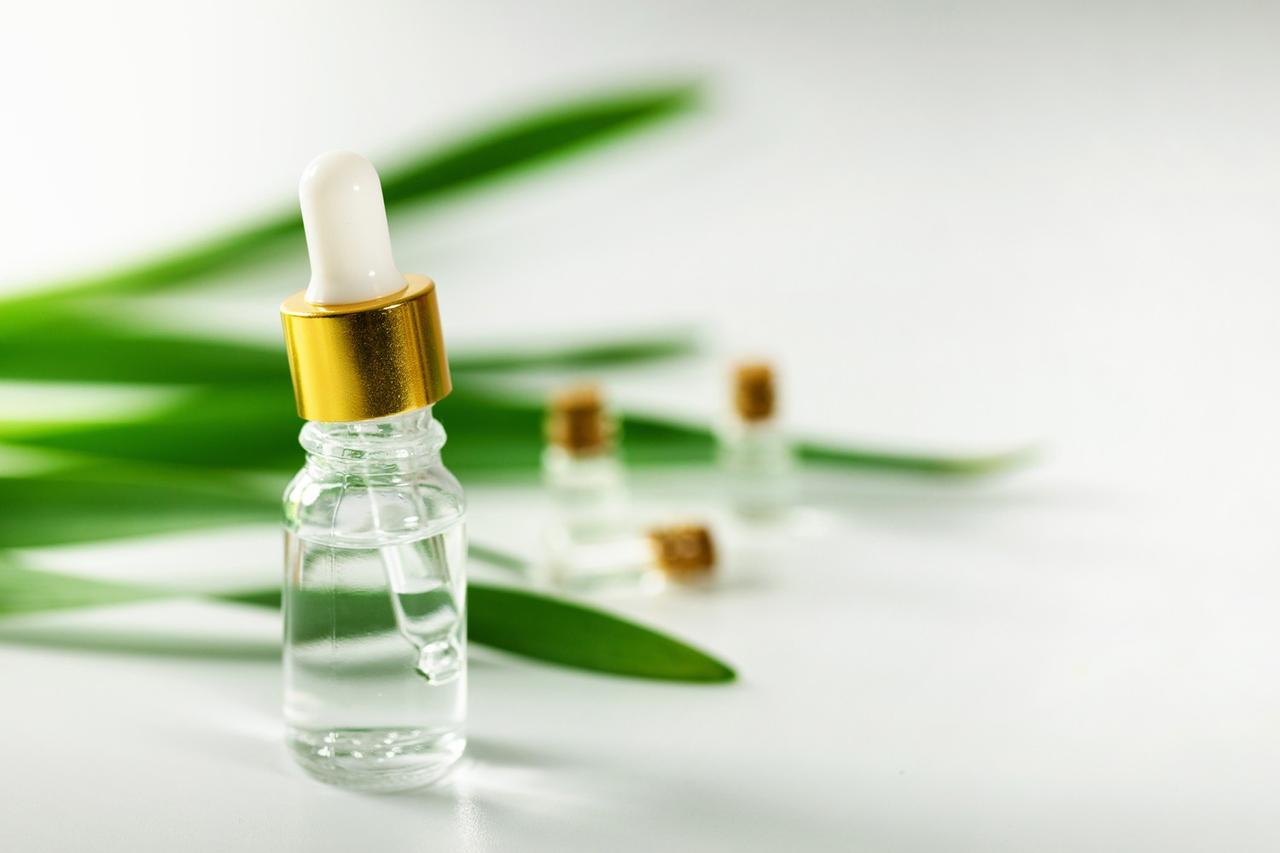 3. Aloe Vera
"Aloe vera is a plant that's been used for millennia to soothe irritated skin. Acne scarring, whether raised or indented, is the remaining effect of damage to the skin. Aloe vera helps to boost collagen production and the creation of elastin fibre, both of which are responsible for reducing the appearance of scarred skin."
4. Oatmeal
"Studies claim that oatmeal has antioxidant and anti-inflammatory properties and applying it directly to the skin is effective against redness and inflammation. Oatmeal can absorb excess sebum and help reduce the irritation caused by acne."
5. Honey
"Honey has an anti-inflammatory effect which can soothe the skin and any redness caused by acne flare ups. As it is antibacterial, honey helps to reduce the causes that can lead to acne. Honey is also a great emollient, which means that it softens the skin and it provides your skin with a plethora of antioxidants."
Ultimately, as a bride-to-be, you're on a schedule. Your best bet both for your big day and for your skin long term is to heed the dermatologists' advice and be patient, but persistent; that way back acne won't stand a chance.
Want to get rid of your body hair easily and quickly for your wedding and honeymoon? See our list of the best at-home laser hair removal and IPL devices!