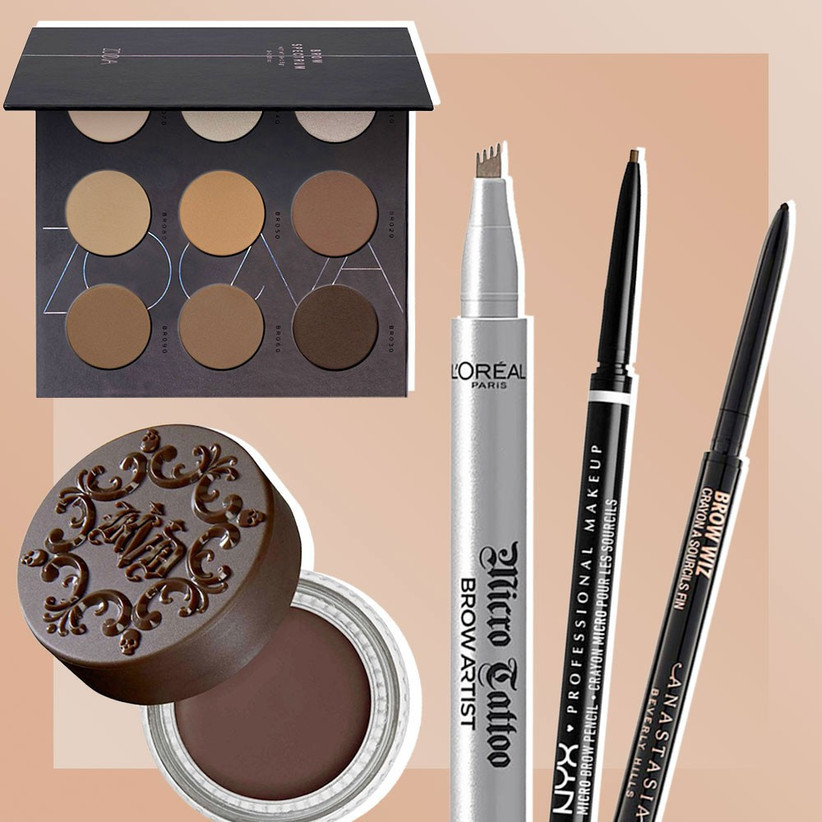 When it comes to your wedding day hair and beauty, the finishing touches are what bring your whole look together.
Creating the perfect brow can be one of the trickiest parts of your make-up look, particularly if you're doing your make-up yourself.
A slug-brow is a massive no-no, as are brows which are too dark for your colouring or the wrong shape for your face. There are just so many things to consider!
Here at Hitched HQ, our Junior Digital Writer Sophie Cockett has been testing the most popular eyebrow kits on the market so that you don't have to.
From palettes to pencils, keep reading to discover our best picks for every budget!
READ MORE: The Best Tried & Tested Wedding Day Lipsticks
Too Faced Bulletproof Brows Kit – £30.00

"I'm absolutely obsessed with this Too Faced brow kit – it has become such a staple in my make-up bag!
It comes with a spooley which is super handy when combing through your brows as a first step, so I always begin using that.
Use the angled end of the brush to apply the thick, cream-like formula to your brows. The shape of the brush makes it super easy to get perfectly straight lines, and don't be put off by the thick consistency! It comes out looking totally natural, especially if you dampen the brush before you start. After filling the brows with light, feathery strokes, you can further soften the look by running the spooley back through the hairs and blending the product.
My favourite thing about this kit is that it actually lives up to its promises of being 24-hour, waterproof and smudge proof. Seriously, there is no budging this thing out of place.
Brides who like their brows to look sharp and preened to perfection will fall in love with this kit and use it long after their wedding day. It is well worth the £30 price tag."

READ MORE: Fake Tans That'll Leave a Wedding Day Ready Glow
Soap & Glory DIY Brow Bar – £12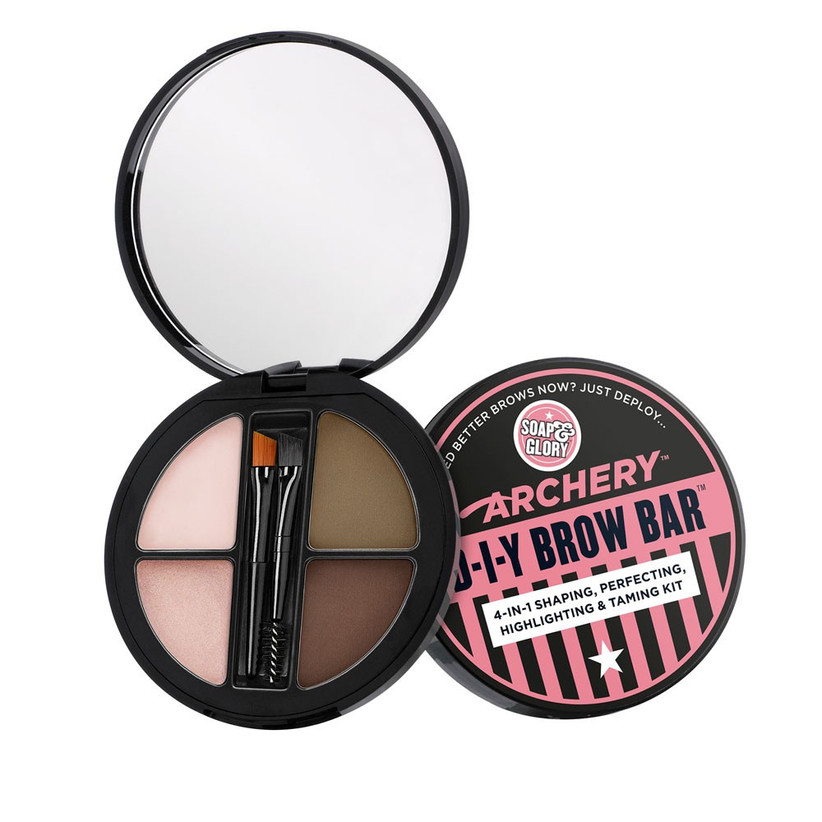 "I was excited about this is little brow kit by Soap & Glory. Since it comes with two brow shades, two shades to highlight, brushes and a spooley, it is perfect for travelling and taking on your honeymoon.
The brow shades are super-pigmented powders that are buildable and not too chalky. So far, so good! I was sadly a little let down by the highlighters, because they didn't have much colour pay-off and they just seemed to smudge the foundation and concealer I already had on.
That said, if a highlight isn't hugely important to you on your big day, at £12, you can't go too far wrong."

L'Oreal Micro Tattoo Artist – £9.99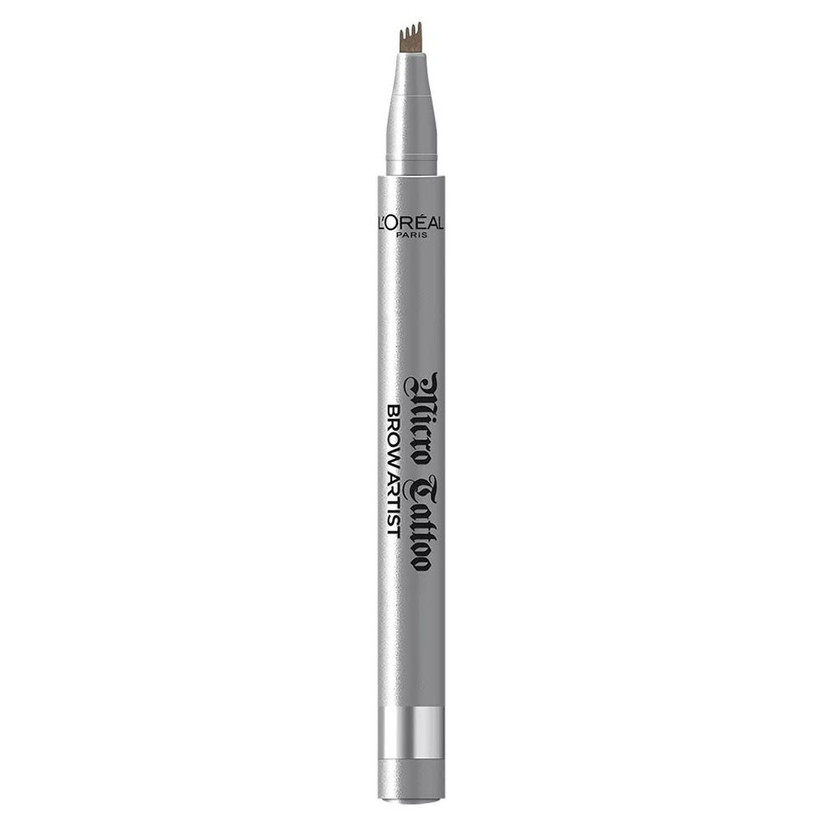 "I absolutely love the idea behind L'Oreal's Micro Tattoo Brow Artist. In my opinion it is absolutely foolproof, especially if you're a bit of a make-up newbie.
This eyebrow enhancer takes inspo from the nostalgic felt tip. The whole idea is that it gives you the look of micro-bladed brows, just without the effort (and hefty cost)… and it really does work!
The micro-trident tip is split into three small blades which makes it really easy to replicate the look of real hairs.
You can use it on an angle to draw small, hair-like strokes diagonally through your brows, and use the thick, flat section to shape your brow arch and give a bit of a bolder look.
I love that this product comes in a large selection of colours and that it has some serious lasting power. For under £10, L'Oreal's latest pick is up there with the best of the bargain brow products on the market."

READ MORE: Tattooed Brides That'll Make You Want to Get Inked
Bobbi Brown Perfectly Defined Long-Wear Eyebrow Pencil – £30
"As far as eyebrow pencils go, this Bobbi Brown pencil is quite a lot thicker than lots of others I'd tried.
I found that it stayed put for a really long time – there was little to no budging it – and the colour choice was also great. Every shade had a slight grey tone to it, which was a breath of fresh air in comparison to the red-toned browns which often rear their heads in cheaper products.
This said, I found the pencil slightly too thick to define my brows in the way I'd like – I found it great for filling but not so much for getting a sharp and defined outline. I'm a little torn…"

Soap & Glory Archery 2 in 1 Brow Sculpting Crayon and Setting Gel – £10
"In a jump back to Soap & Glory we have their Archery brow sculpting gel and crayon. I am a huge fan of this product and actually much prefer it to the Brow Bar kit I tested previously.
On one end you'll find an angled crayon which is perfect for defining and filling the brows. It is a great shape and totally easy to apply. The pigmentation is pretty good, too.
On the other end you'll find a brow setting gel: the feature that is the star of the show. The clear gel allows you to groom your brows into place and gives them a little bit of texture.
It only comes in three colourways, which could be slightly limiting in theory, but I don't actually think it is too much of a problem.
We're onto a real winner here; it's just a bonus it is only a tenner!"

READ MORE: The Best Wedding Day Contour Kits
Kat Von D Brow Struck Dimension Powder – £17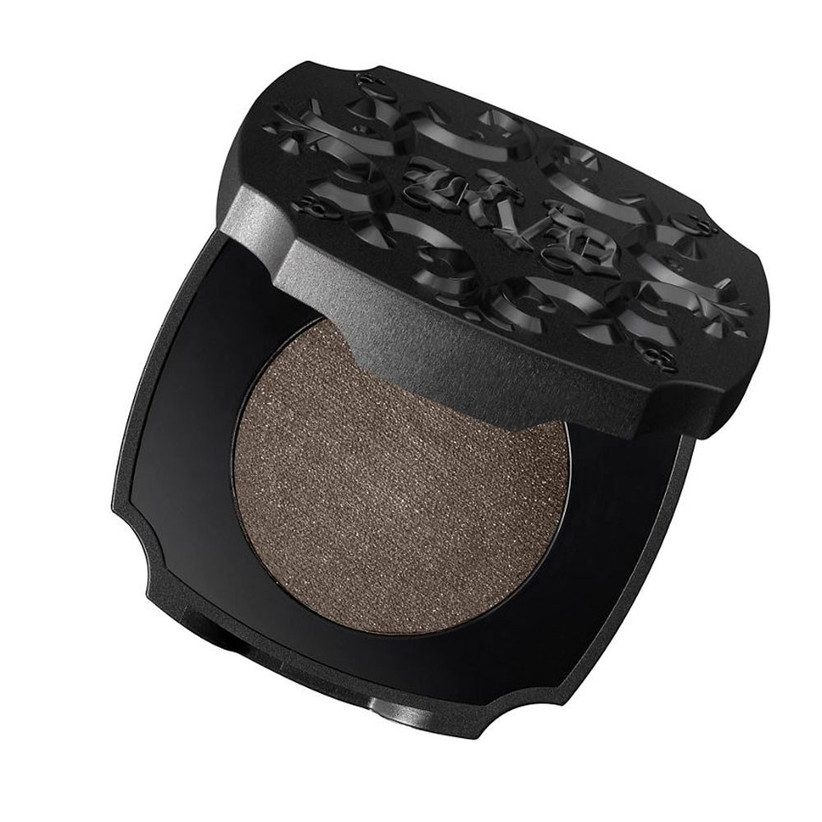 "I'm usually a huge fan of all things Kat Von D, but for some reason I couldn't quite get to grips with the Brow Struck Dimension Powder.
It has a noticeable shimmer to it, and seemed more reminiscent of an eyeshadow than an eyebrow product.
To apply it, you'll also have to purchase a separate angled eyebrow brush. Granted, Kat Von D do a great one, but it makes the powder far less economical than the kits which come with everything included.
This product is  really pigmented and lasts a really long time, and for that I can't complain, but unless you're a fan of the shimmery brow, I wouldn't add this to your basket."

NYX Micro Brow Pencil – £9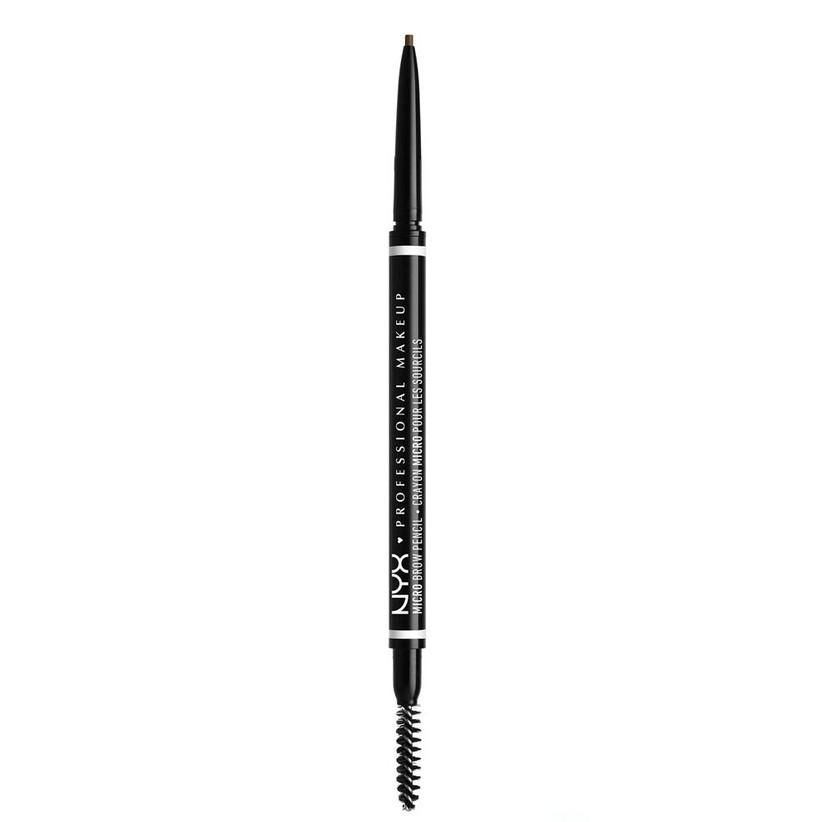 "Hats off to NYX for once again treating us to a great product for a slice of the price of others on the market. The Micro Brow Pencil does exactly what it claims to do: it tidies and arches your eyebrows with minimal effort.
It is super thin, which I loved, because I could easily control how thick or thin I wanted the lines. Recreating natural looking hairs was so easy and the formula was really creamy which allowed the product to simply slide onto the skin.
You'll use this product long after your wedding day, and at only £9, it is perfect for bargain hunting brides.
The only reason it didn't get 5 stars? You'd need a fixing gel to really maximise that staying power."

READ MORE: How to Get Perfect Wedding Hair & Nails
Kat Von D Super Brow Pomade – £17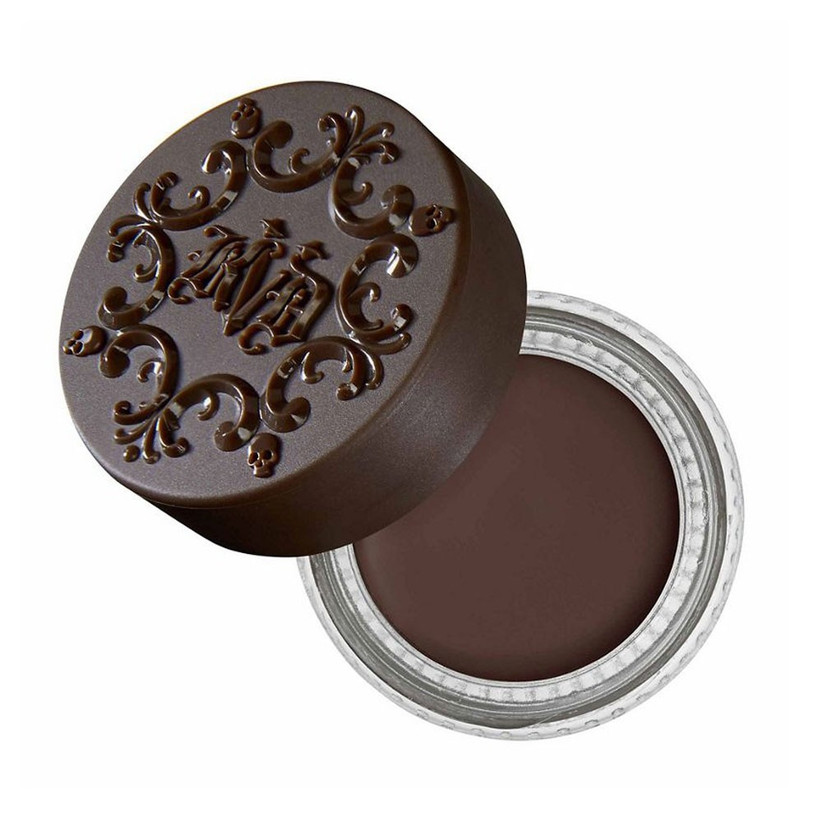 "This product is based on the same concept as the Too Faced kit I fell madly in love with, and actually isn't far off in many respects.
The consistency is a lot creamier, which meant it was probably slightly easier to apply, and I didn't need to wet the brush before application.
Before it set, it smudged really easily (and thanks to the insane pigmentation, those smudges were tough to remove). That was a bit of a downside. Once it had set, though, it lasted ALL day and was totally waterproof.
The pomade comes in a range of colours, from browns and blondes to blues, pinks and yellow (yes, really), so if you're an alternative bride looking to break wedding rules, a coloured brow could be for you!
You don't need much product at any one time, and can achieve everything from a really natural look to thick and bold brows. That is especially the case if you pick up the Kat Von D Powder Brow Brush. I do wish the two came as a set, but the applicator is one of the best I've had my hands on."

Stila Stay All Day Waterproof Brow Colour – £17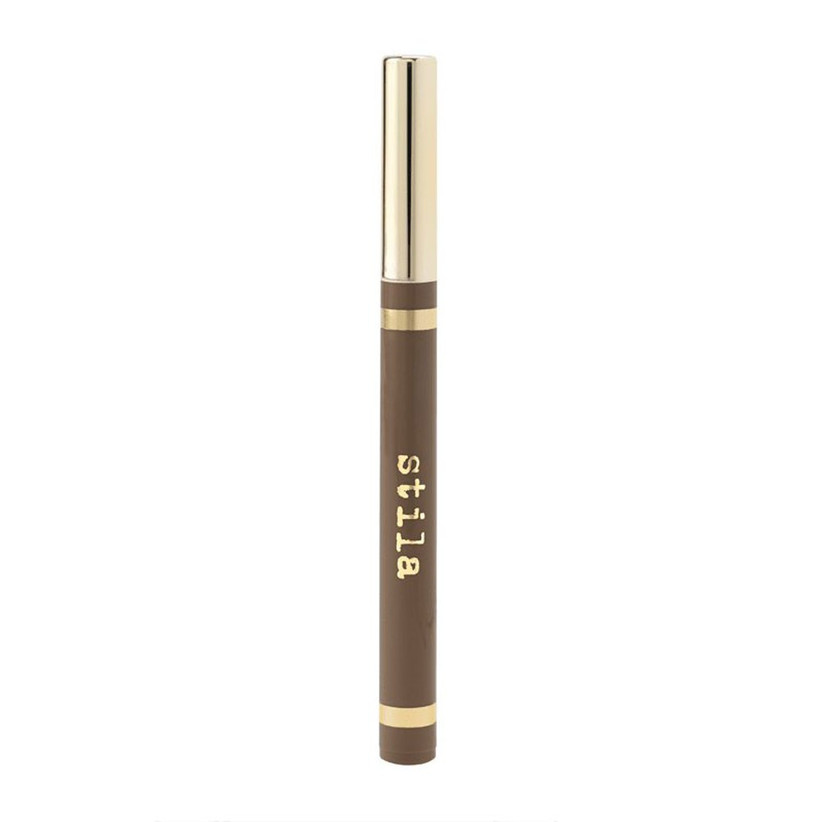 "If you're looking for a felt tip-style eyebrow product, this Stila brow colour could be ideal. It is perfect for brides who don't usually wear too much make-up and want to go for something very natural.
Besides the packaging being lovely (always a plus), I found this product really easy to apply. It wasn't as pigmented as I'd have hoped, but that could be down to using a colour which was slightly too light for my brows.
I'd definitely go back to this product time and time again, and although it might need touching up slightly on your wedding day, you won't regret using it."

READ MORE: Half-Up Half-Down Bridesmaid Hair That Your Girls Will Love
Rimmel Brow This Way Sculpting Kit – £4.99
"Although I usually love Rimmel thanks to their cheap prices and great selection of products, I was a little sceptical about this kit.
It comes with a wax and a powder, and I found the latter really chalky. It is also a lot lighter in colour than the wax, making a colour match fairly difficult.
The brush and spooley were quite good quality, but sadly so small they became difficult to use. I ended up using applicators from other products to use the wax and gel which this set includes.
If you're looking to recreate your natural hair, you'll find using this kit quite tricky. It would probably work better for brides who have natural chunky brows and just want to neaten up the edges."

Zoeva Spectrum Brow Palette – £20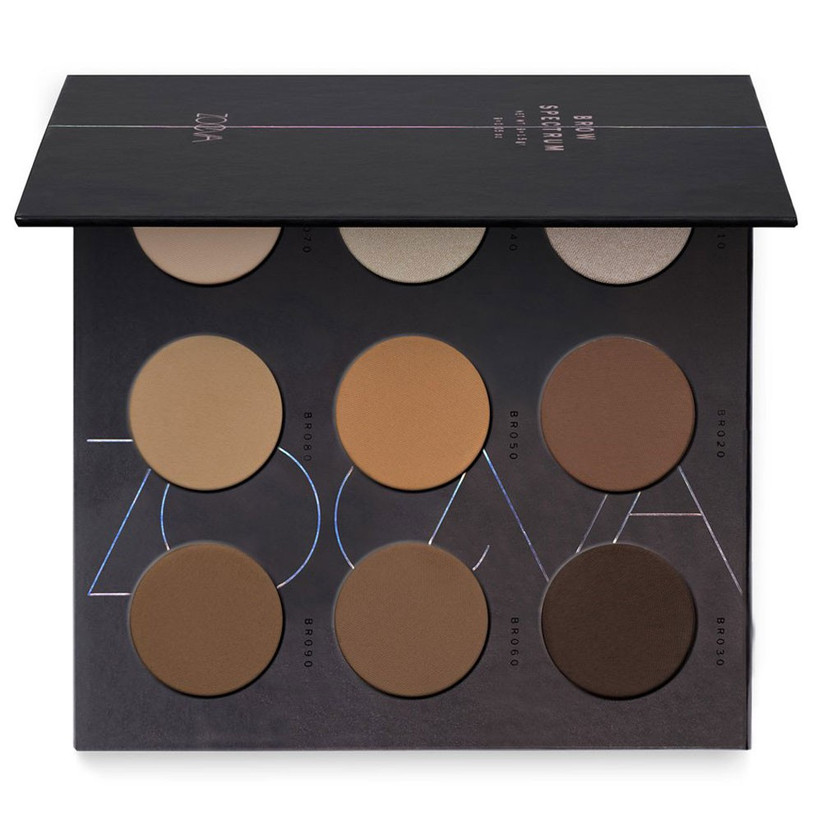 "Having used few Zoeva products in the past, I was excited to get my hands on this palette. If you're one for pretty packaging then this will be totally up your street – it comes in a gorgeous, matte cardboard sleeve with gold detailing. It'll brighten up your wedding morning no end, and it is just an added bonus that the products are also great.
READ MORE: Beautiful Bridal Robes for Your Wedding Morning
The kit comes with two light brown brow colours, 4 mid-dark browns, 1 matte highlighter and 2 shimmer highlighters. They're probably the most pigmented powder products I've come across in a really long while and the highlight shades will shimmer under your brows for the entirety of the wedding day.
The fact that this palette comes in a range of shades also means it'll be perfect to give all the girls in your bridal squad precise and long-lasting brows. Talk about getting more for your money!"
READ MORE: Gorgeous Gifts for Your Bridesmaids

Anastasia Beverly Hills Brow Wiz – £22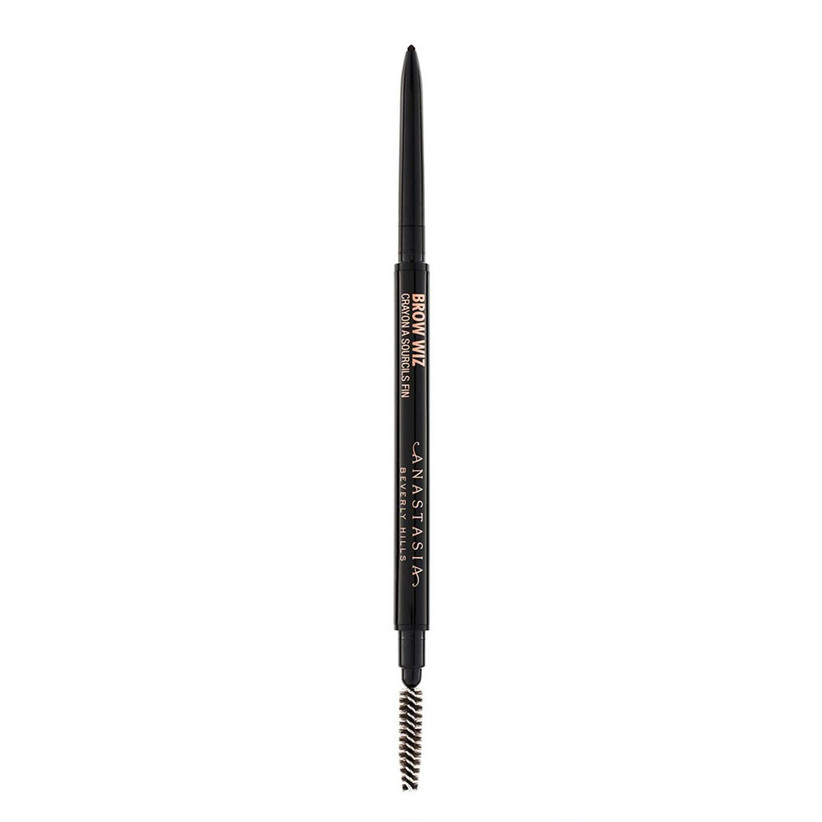 "The Anastasia Beverly Hills Brow Wiz is a bit of a cult product in the worlds of beauty and brows, so it just had to be included.
I found this product amazing. It comes with a spooley on one end and a pencil on the other, and there are seven colours to choose from. There'll be a perfect colour match for every bride.
It was really quick to apply, largely because the colour pay-off is so good. I could fill my brows in really quickly and the pencil did all the work for me.
It isn't waterproof but it is long lasting. My one recommendation? If you have oily skin, I'd definitely set it with a clear brow gel. This slight tendency to smudge is the only thing that stops it from being 5 stars."

Lottie Arch Rival Brow Artist Pencil – £6.45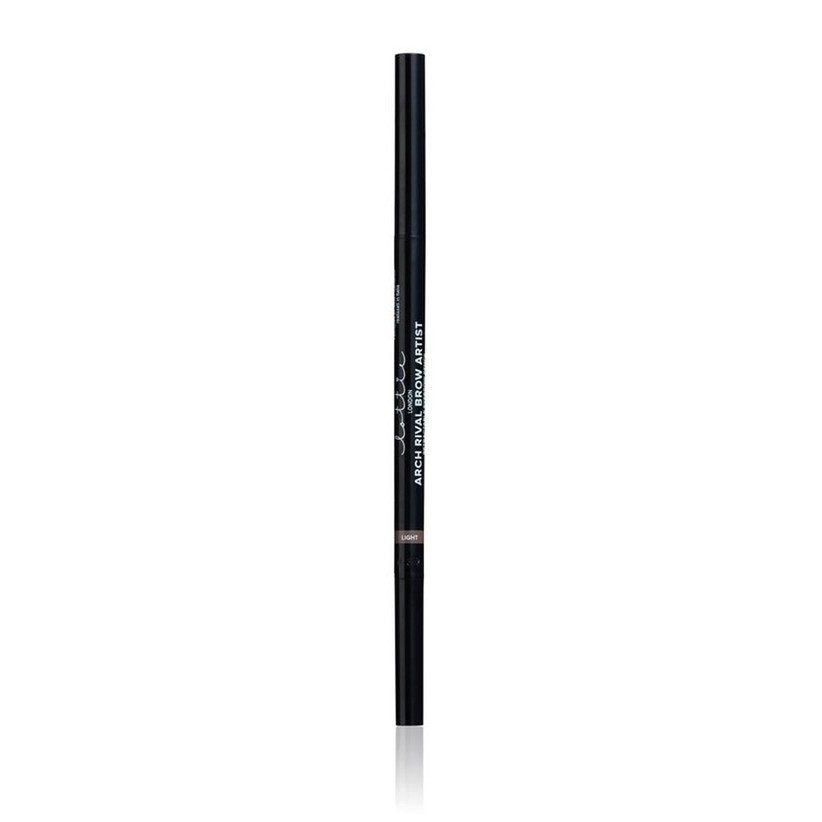 "Lottie London have been on my radar for a while, mainly for their colour-pop make-up brushes which are totally brilliant. For that reason, I was excited to try the Lottie London eyebrow pencil.
It might not be quite on par with the show-stopping Anastasia pencil I'd previously tried, but for £6.45 this is pretty great.
It is well under £10, vegan-friendly and double ended. The pencil is thin and retractable, making it easy to control your strokes and fill in your brows precisely, and the spooley is an ever-welcome addition.
I did have to press pretty hard to get the colour pay-off I was after, but that doesn't have to be too much of a negative. Brides can just build up the coverage until they get the look they want.
This is one of the best of the bargain bunch!"

READ MORE: 39 Bridal Beauty Hacks That'll Change Your Life
Now that you've found your perfect eyebrow pencil, there is only one thing left to buy to finish off your make-up look… an amazing mascara!
Take a look at our list of tried and tested waterproof mascaras. They're perfect for all the emotional brides out there!