Speech by Liam
We have included third party products to help you navigate and enjoy life's biggest moments. Purchases made through links on this page may earn us a commission.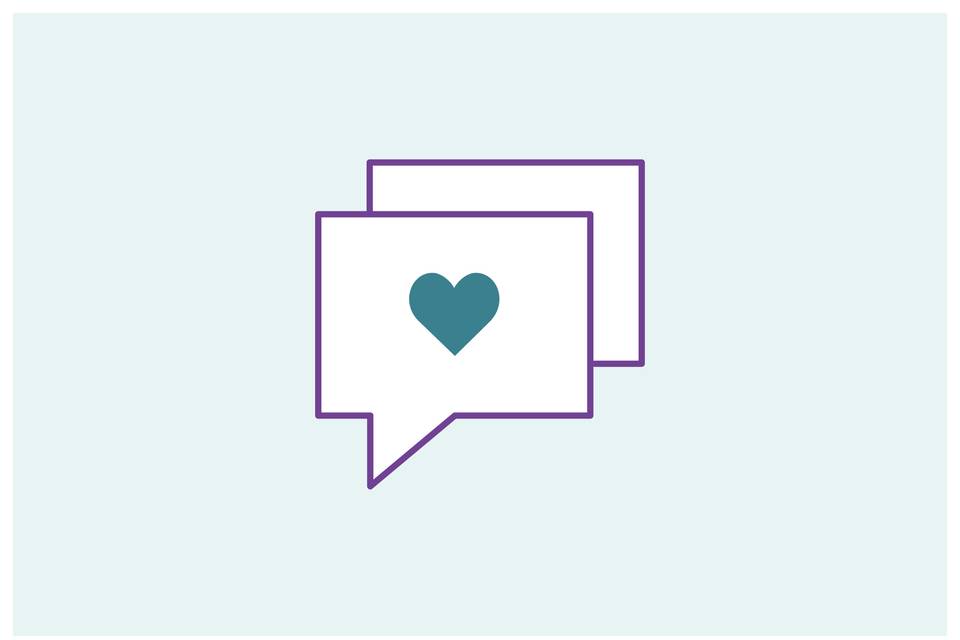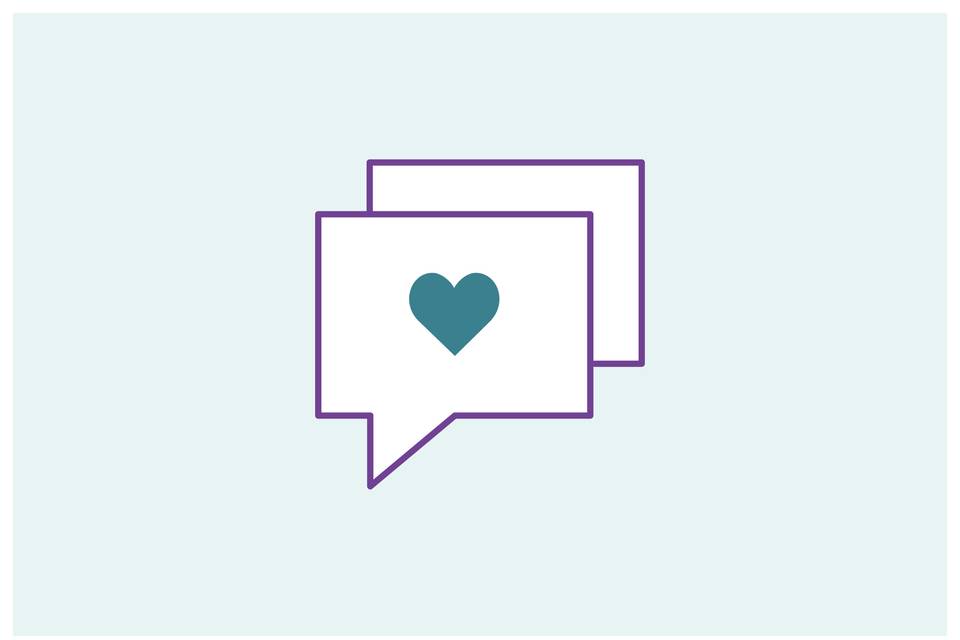 Speech Creator: Liam
Speech Date: April 2019
"Hello All!
As I sat at Bianca and Andy's wedding watching Andy slowly fill the room with his tears, Bayley's Cousin Mark and I spoke about my own speech. Mark's closing advice was that you are never going to have a more receptive audience than at a wedding. I'd ask you all to please keep this salient point in mind and react generously of the course of my speech!
I think that before I get in to this I need to make a special toast right away. Please raise your glasses. This toast is to a man that none of you actually know, not even Bayley. It's a man named Collin. Collin comes from Milton Keynes and he got married in September 2012. Collin was kind enough to post his speech online, and I have taken advantage of that kindness by plagiarizing it shamelessly.
Collin, you are an articulate, funny man and I hope I do you justice.
So please raise your glasses, to Collin!
The last couple of weeks I've been asked if I am nervous. The answer was that yeah, of course I was. Nervous about the ceremony, the first dance, and especially this speech. But I've never had a single doubt that getting married to Bayley will be the best thing I will ever do in my life.
To start with, I would like to take this opportunity to say that unfortunately, there are some people close to our hearts who cannot be with us today. I know they would have enjoyed it immensely. Our thoughts are with them and we know that their thoughts are with us. Ladies and gentlemen… please raise your glasses to ABSENT AND LOST, Family and Friends.
Anyway, on behalf of my wife and I……………… (tough crowd) we have to thank you all for making this day so special for us both. It wouldn't be the same without you all. Some of you have come a long way, some not so much. But all of you have travelled in the knowledge that you're going to have to pay £8 for a vodka and coke. That is commitment and we really appreciate it. And so the next toast goes out to you lot – please be upstanding, turn to your neighbour and raise your glass – "To you"!
I'd like to thank Jacqui for her kind words and best wishes just now. I'd also like to thank you for giving me your blessing to marry your amazing daughter and the help you've given us in preparing for our wedding. You've been extremely welcoming to me and supportive of us. Even when I stole your bottle of wine at Bianca's wedding in November, you've continued to put up with me, which I thank you for. (And I recommend you hold onto your wine bottle when we leave).
I also want to thank my mum and dad for your support to both of us. Thank you for everything you have given me throughout my life and in particular the help you've given us in preparing for our wedding. You have given me and Pan so many opportunities in our lives that have made us the outstanding children to you that we are today.
As a thank you to you both, we've got a gift for you. Don't worry John, this is for both of you!
Please join me in raising a glass to: the parents!
I was also able to get Bayley's nephew, Zayn's approval prior to the wedding too. (Which is a good thing considering we had already appointed him as page boy by this point). Bayley and I were babysitting Zayn and Rocco one evening. Just as Bayley tucked Zayn into bed, Zayn said "Auntie Bayley I hear you're getting married like mommy did?" "That's right I am" Bayley said. Zayn then said "who are you getting married to?" "Uncle Liam!" said Bayley. Zayn then gave me his stamp of approval with "oh that's good I like Uncle Liam!" Given that our Niece Keira has not been afraid to mention on several occasions to my face that Auntie Bayley is her favourite, I took that as her approval also!
Bayley could be forgiven for thinking that this day might have come a couple of years earlier. After several teasing questions from our friends and family about when I might propose, I once joked that I had already bought her ring and that I was hiding it under the bed. Almost as quickly as I said this, I realised this was a mistake. The ring Bayley had always wanted was made by a small jewellers in Barnstaple. The ring had already been moved to the sold gallery on their website by this point, which made my lie seem even more believable. I then had to keep this lie going (as a sort of joke) for the next 2 years, secretly worrying how I would be able to buy her this ring. In the end I had it made by the same jewelers so I got out of that one OK.
It was at this stage of writing my speech that I struggled with what to move onto next. Do I go with a story about when me and Bayley first met or do I go straight into the soppy stuff. I then asked myself, what did Collin do? So onto the story of how me and Bayley first met…
As some of you will know, me and Bayley used to work at Burton. However because we both worked in the smaller shoe department where there was only ever 1 person on at a time, we didn't actually meet for the first 3 months, until we had our Christmas party on the 2nd December 2011.
After going to a pub nearby for some pre-drinking, we began to made our way to the restaurant. The first time I laid my eyes on Bayley, she was storming over in her big red heels to a parking attendant who was in the process of giving her a ticket. Now as I expect some of you know, Bayley can have a little bit of a temper. After some choice words (which I can't repeat today) from Bayley to the poor man trying to do his job, Bayley stormed off in a fit of rage. At that point I remember thinking to myself: 'this girl is absolutely crazy'.
We proceeded to get talking at the restaurant and, once I had established that she didn't need help, we seemed to hit it off. 3 cars and at least 10 jobs for Bayley, 6 holidays, a skydive (a gift from me which Bayley was obviously delighted with from the word go..), a house of our own and a mischievous cat later, here we are today.
I tried really hard to put into words how I feel about Bayley. What I've ended up with is a disorganised list of random observations about her. These were meant to be embellished into cute little anecdotes about why I love her, but it's turned into a series of random thoughts. Regardless, here we go…
She runs like a penguin, she hates it when I don't listen (which judging by some of the disapproving looks she gives me, is most of the time), she can't go more than about 30 minutes without satisfying her sugar craving, when I once bought her a 24 pack of Rio from Costco I've never seen her more happy, and still haven't, she thinks I'm a bad dancer (and she couldn't be more right), she hates exercise more than anything on this planet, she is open minded to my questionable music taste, if she could, she'd nap for 23 hours of the day, she loves our cat Jake even though he prefers me to her, she consistently goes out of her way to help people without expecting anything in return, she's one of the kindest people I know, people tend to like her more than they like me.
Let's now please raise a glass to my beautiful wife.
To Bayley. I love you so much and look forward to growing old with you.
That last line was all Collin… but I couldn't have put it any better.
I'd now like to thank all of Bayley's bridesmaids for making this day complete for Bayley. I think we can all agree that you all look absolutely stunning today. I know I can speak for her in saying how much she appreciates all the support you've given her, and in particular to Bianca for throwing her a fantastic hen party. She was so happy with everything that you prepared, well, all except the Mr & Mrs game which as I understand my answers didn't go down so well..!! Good to get our feelings all out in the open before the wedding I guess!! To all those that went, please ask for a Prosecco at the bar on me. (and just so you know this isn't a cruel joke, I have put the money behind the bar!!)
I'd also like to thank the best man and ushers for making it to my stag in Lisbon. Certainly having me dress up as a sailor to highlight what my mum used to dress me in as a baby really did set the tone for the weekend! Pete also did his best to steal the limelight away from me by selfishly breaking his hand on day 2 but luckily for me no one really took any notice of him and he continued without medical attention until he returned home.
To commemorate the weekend, you should all see a lovely shot in front of you. I'd now ask that you all save the queen and "see it off". Please can you all raise your glasses once more to the bridesmaids and ushers!
That leaves me to thank you once again for being here, and I really hope you enjoy the band (they cost £58 a song..)
Cheers everyone!"