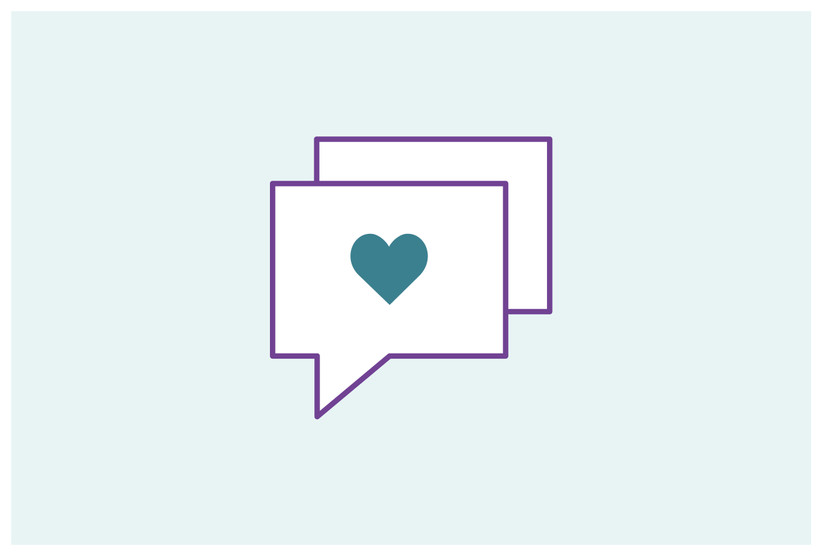 Speech Type: Groom
Speech Creator: Andy
Speech Date: 05/07/2018 12:19:03
Good afternoon Folks, I don't want to take up too much of your valuable drinking time today, but I do know there are a few things a bride and groom should share on their big day, so on behalf of Amy and I, here we go.
First of all, my wife and I would like to thank everyone for coming today, it means so much to us, to have everyone we love and care for here to share our special day…and a special thank you to those who have had long journeys in order to be here. It is greatly appreciated. 
Unfortunately, as with all occasions such as this, it's not possible to have everyone we love here with us today. My Dad David, Amy's grandparents, Irene, Gordon, Ivy and Wilfred, to name but a few. We know they're here with us in spirit though & they're not only in our thoughts today, but more importantly they're with us in our hearts. So, with them in mind, could I please ask you all to join my wife and I and raise a toast to those who are 'Gone but not forgotten'.
*TOAST* Ladies and gentlemen, "To Absent Family & Friends" 
Now, events like today don't just happen. We have been planning this wedding for well over a year now. Well, I say "we", Amy actually did all the work, as one of the best things about being a man, is that weddings just seem to organise themselves.
Amy has worked so, so hard and put so much effort into making today possible. She has organised and arranged things I would never even have considered. She has gone into so much detail and really has thought about everything. Even the beautiful memory ladder you can see over there is all her own handy work.
Without her, none of what you can see in front of you today would have been possible. So to Amy and everyone else who has helped organise today I personally would like to say a big thank you. 
Now on to my beautiful new wife!!! Amy, thank you for agreeing to marry me. I have so much to thank you for, I love you with all my heart and you truly are my world. I'm sure everyone will agree that you look absolutely stunning today, but then, you look absolutely stunning to me every day.
They do say that today will be the happiest day of our lives, which does seem to suggest that it's all downhill from here!!!! Although with you at my side, I have no doubt that every day will be just as happy as this one.
Amy, I love you so much and I am looking forward to us spending the rest of our lives together. You are beautiful, smart, kind, caring, a fantastic mum and I am so, so lucky to be able to call you my wife.
*TOAST* Ladies and gentlemen can I please ask you all to raise a toast to my wife "To Amy". 
Of course I haven't just gained a wife today, but also a family. Thank you to all of them for making me feel so welcome. Most of all, thank you for bringing Amy up to be the woman that I have married today.
I met Amy just over 6 years ago, and initially it took some persuading for her to agree to go on a date with me, but eventually she caved in and gave me a chance. From the moment I first met Amy, I knew she was the one for me and I wanted to spend the rest of my life with her. 
It did however, take me around 5 years to pluck up the courage and propose to Amy. After much deliberation on where and when to propose, I decided to do it when we eventually got the keys to our 1st home together. We had literally just walked in through the door, I thought this is the moment.… So I got down on one knee.… and here we are today!
It probably would have only taken me about 4 years to propose, had it not been for a certain couple pulling out of buying my old house which caused our 1st house purchase to fall through…… but I always believe that things happen for a reason. We now have a beautiful home and I now have a beautiful wife. 
In meeting Amy, not only did I meet my wife to be, but also an incredible, beautiful little girl I am so, so proud to call my step daughter. Lucie, I love you to bits, you mean the absolute world to me and I'm so, so happy that you and your mum came into my life. You make our little family complete and I promise to always be there for you, to love you and care for you whenever you need me.
*TOAST* Ladies and gentlemen can I please ask you all to raise a toast our beautiful little girl "To Lucie". 
[Thanks to Wendy]
Wendy, Amy and I would like to thank you so, so much for contributing towards our special day. I am very, very proud to be your son-in-law, and I do hope that I will live up to your expectations. Having been with Amy for over 6 years now, I am hopefully prepared for the years ahead. But most of all, thank you for giving me your blessing to marry your beautiful daughter.
[Thanks to Mum]
Amy and I would also like to thank my mum for her contribution towards making today possible, we are eternally thankful. I would like to thank my mum and dad for everything they have given me during my life, they have always been there for me whenever I needed them, they have been my role models and I cannot thank you enough. I just hope I can be as good a parent as you have been one day and make you proud. I truly wish my dad could be here to share this special day with us and I know he will be looking down on us today.
Thank you for putting up with me through my teenage years!!! However, they are so long ago now that I can't actually remember if I was difficult or not???? Thank you for all your incredible love and support over the years, and thank you mum for welcoming Amy into the family. Finally, thank you for instilling in me whatever it is that convinced Amy that she wanted to marry me today; on that score alone, you should be justifiably proud and I am certainly proud to have you as my parents.
*FLOWERS* To both mothers, we have a little something for you from the both of us. (Give flowers to mums)
[Thank you to girls]
A big thank you to Kim for doing the reading today. If anyone has ever done a reading at an occasion like this, then you will know that it's not an easy thing to do. The reading was excellent and we could not be more delighted so thanks Kim.
A big thank you to our lovely Bridesmaids, Robyn and Lani. I'm sure you will all agree that they both look amazing. You have done a fantastic job today and have played a big part in making this the dream day it has turned out to be. Another big thank you needs to go to our two beautiful little flower girls Lucie and Verity. You have both been amazing and stole the show earlier..… and have behaved like absolute angels.… Well up to now anyway!
*TOAST* Ladies and gentlemen can I please ask you all to raise a toast "To the girls".
[Thank you to best man, ushers and stags]
Stags!!! A big thank you to all of the stags who came to my stag do in Budapest. It was a great, great send-off..… from what I can remember. A particular highlight of mine was getting to point an AK-47 at a few of you who helped choose my outfits for the weekend! I did have a great time though guys so thank you all for coming, I do really appreciate all the expense you went to. I do have a little surprise of my own in store for you all later… I'm sure you will remember it well… it sounds like unicorn… I'll get you all together when the time is right later on this evening.
*TOAST* Ladies and gentlemen can I please ask you all to raise a toast "To the stags".
Another big thanks to my two ushers Pecker and Wez, thanks guys for being such great mates over the years. I have known you both for far longer than I care to remember and you have done a fantastic job today..… ushering people around ..… and you have scrubbed up pretty well. A special thank you to Wez actually for not turning up in his white jeans today! Thanks Wez.
And now, we are nearly at the main event. I'd like to introduce you all to my brother and best man, Paul. Bro, I personally would like to thank you for agreeing to be my best man, I couldn't have asked more from you..… well, I couldn't have asked for any less anyway. We have of course also got you a gift to say thank you but I will be keeping hold of it until I've heard your speech.
As some of you will know, I had the honour of being Paul's Best Man a few years ago, and needless to say I ripped him to pieces. I've never admitted this before, but my speech consisted of endless fabricated stories and was a complete pack of lies. So I'd ask you all to please bear this in mind when he shares all his hilarious tales and no doubt has you all rolling around the floor in fits of laughter – again, no pressure Paul!
He did tell me in the build up to today that he was more nervous than me, so everyone please, please, please..… feel free to heckle away during his speech. Those that do know my brother well, will also know he`s not normally bothered about making a fool of himself on a Friday night so why change the habit of a lifetime, eh, bro??
Before I hand you over to Paul, I do have one final thank you…… I need to thank FIFA for kindly re-arranging the World Cup fixture dates to make sure they didn't clash with our wedding day; it really is greatly appreciated by everyone here today!
Anyway, that's enough from me, my wife and I would like to thank you all once again for coming today, we hope you have enjoyed the day so far and have a fantastic evening!
Can I please now ask you all to give a warm welcome to my best man Paul.