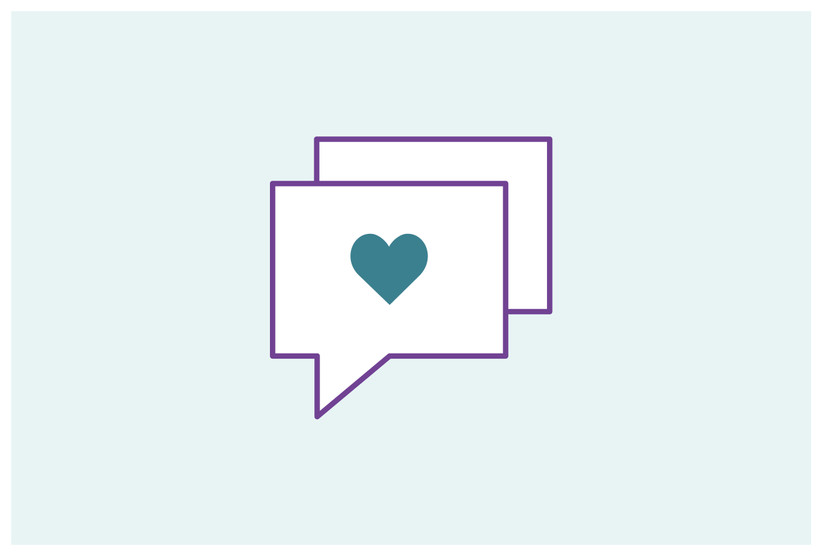 Speech Type: Groom
Speech Creator: Ross C
Speech Date: 05/06/2017 13:43:16
Fred, thank you so much for that lovely speech.
Mic check, mic check. Can you hear me at the back?!
So, er, wow, does my voice really sound like that?! I can't work out if I sound like Danny Dyer trying to sound posh, or Daniel Radcliffe trying to sound natural, but it's something I should definitely work on.
Ok, peeps. I don't wanna do this, most of you here don't want me to do this, but do this I must, for tradition dictates it. Helpfully, a good friend of mine told me that things would probably go a lot smoother if I prepared a few lines in advance. Well, I did that earlier and I'm pleased to say I'm now feeling A LOT less nervous. That really was great advice!
So… Firstly – and it gives me great pleasure in saying this for the first time – my beautiful wife and I would like to thank you all for being here to share this special day with us. It's so great to be surrounded by our friends and loved ones (as well as a few people we are merely returning the favour to) in this amazing venue (good work, Jenny) with everyone looking like they're having a good time and enjoying our hospitality. And on that note – for the Camberley crew in the house – the bar opens at 9, we got a tab for wine and beers, but if you're hitting the shelf then you're on your own!
Now, Fred you kinda stole my thunder when you thanked those who had travelled far to be here. So instead I am going to give a shout out to those who didn't travel far to be here! These places include, but are not limited to,
Norfolk
Cambridge
Glasgow
Pompy
North, South and West London, and – if you call Essex East London, which West Ham United does to be fair – then East London too!
And, of course, not forgetting my endz: Camberley, Wokingham, the Heatherside massive, and the Frimley Green crew – represent!
Ok some of you on that list really didn't travel far at all, but you still did it in the knowledge that you were going to be paying central London prices for booze, perhaps as much as 6 quid for a beer, and it might not even be a pint. Your efforts really are appreciated. So, was it worth it? Well, all I'm gonna say is, hold that thought until it's bongo time later.
There are of course many people, who are very dear to us, who unfortunately cannot be here tonight:
My best buddie George. He was an absolute legend, and a firm believer in the ridiculousness of marriage. He would no doubt be cussing me so hard right now. I miss you mate.
Jimmy – another top lad who is sorely missed
My granddad Ron
My grandma Janet and her partner Tom
Jenny's grandma
Jenny's grandman, Ellen
Jenny's grandad
My Aunty Linda
We think about them nearly every minute of every day, even more so today. I feel sure they are looking down on us, joining in the celebrations and, in some cases, having a right old laugh at our expense.
And so I would like raise a toast to absent friends and family.
Speaking of having a laugh at my expense – are there any Gooners in the house? Goddammit! I told the DJ to play the liquidator if Chelsea won the double, so you have spared everyone that at least. Bet you can't wait for your Thursday night slot on Channel 5. The prospect of Red Bull Salzburg and Young Boys awaits you. Enjoy!
Oh yes, and that reminds me, apologies but I thought they had cancelled the champions league this season seeing as Chelsea weren't playing. Turns out they didn't. So apologies for those who are missing the final tonight. For what it's worth my mum is running Kodi on her phone and has got an illegal hook-up from the Ugandan Sports network. No commentary, but she doesn't need it to be fair. So what's the score ma? [She reads score]. Well, I do believe you owe me fifty quid! Just make sure you get to the bar in a bit yeah? And don't do you usual trick of going missing every time it's your round! God only knows what she does in there.
Bridesmaids
Next I would like to thank Jenny's two beautiful bridesmaids, Erza and Zana. I think everyone will agree with me that you both look fantastic and have done an exceptional job today. So thank you both for that!
Now I know that Jenny has a very special relationship with you, partly because she thinks of you as being mini versions of her, which I know also terrifies her sometimes! But also because of the time she spent looking after you when you were babies. I know that Jenny feels privileged to have helped you with tackling your first steps, and speaking your first words; maybe not so much when you had your first tumbles, but thankfully it looks like there wasn't any lasting damage! She thinks of you as being much more than just her nieces, and loves you very much.
And that brings me on to Jenny's inner circle of friends. Logistically it was always going to be tricky to make you all her bridesmaids, but I know that you also hold a very special place in her heart too. Sophie, Sam, Jan, Ollie, Syd, Lola, Emma – thank you all for being such great friends to Jenny and for taking such good care of her on her hen do last week. It sounds like you all had a whale of a time. That was an in-joke, you see, cos they did see an actual whale…in the actual sea. But I doubt there's much prosecco left in Tarifa right now!
We would also like to thank you for your invaluable help in making this day even more special. We really appreciate all your efforts.
So, I would now like to propose a toast to the bridesmaids and the hen do crew!
I have some gifts for the bridesmaids that I would like to give you now. The hen do-ers are jut gonna have to make do with a complementary macaron though, I'm afraid.  And I would like to propose a toast to the bridesmaids/best mates!
Josh and Taylun
Now it wouldn't be fair of me to mention the glamorous bridesmaids, but not also acknowledge the two sharpest dressed guys in the room! I am of course talking about Jenny's nephew Taylun and my nephew Josh! Guys, you've totally stolen my thunder by wearing your blue 3-pieces with the kind of conviction that I can only dream of. Like when Mourinho had his first job interview at Stamford Bridge back in 2004. So sharp, a trouser press was most definitely not required that day.
We got you both gifts too in recognition of your good behaviour and commitment to looking fly.
As well as being our special day, it is also quite a special day for Josh too, as he is 3 years old today. Happy Birthday Josh and thanks for delaying your party by a week. If anyone's keen, I believe it's happening in Camberley Arena so make sure you bring your swimming shorts and 50p for the locker.
Now I have it on good authority that Josh likes birthday cake. So, guess what? We got you a birthday cake of course! Green Lanes finest, so you know it has blessed by none other than Allah himself. And we are all going to sing happy birthday. So please can everyone be upstanding!
[Sing happy birthday]
Best Man
Ok, now I would like to take a moment to thank my best man, and my bro, Scott. Bro I think you did a fantastic job with organising my stag do in Budapest. What a weekend that was?! There is no doubt we partied hard, but you kept everyone in check like a seasoned pro. And testament to that is that the biggest drama we had was when Alex the Russian thought he'd lost his wedding ring. Turns out he'd tied it to his chain for safe keeping (and to be fair, it was rattling around on his finger a worrying amount), and then downed 15 pints and forgot all about it. So whilst he spent an awkward evening, frantically crawling round a dancefloor on his hands and knees and trying to bribe Hungarian toilet attendants, at least there was a happy ending the next day in Burger King when he realised how much of a wally he'd been.
But more than being an exemplary best man, Scott, you have also been a top bro too. Whether we were geeking out on Goldeneye and Mario Kart on your N64 when you were a kid; stumbling our way to the chill-out room for a breather in a south London Jungle rave when you were a teenager, or following our team to Wembley and aboard when you finally had some disposable income – they were some of the best times of my life. Thanks bro!
I got you a gift too, and would also now like to propose a toast to the best man, Scott!
Parents
A special thank you next to our parents: Fred, Alida, Joan and Lance, whose financial support helped to make this all possible, and whose emotional support helped to make this bearable.
Fred and Alida, I will never forget the first time I met you both, at your house. Like most guys meeting their girlfriend's parents for the first time, I was feeling somewhat anxious. I mean, that's a massive understatement – I was bricking it! A lawyer and an architect living in Notting Hill? No pressure then! I conducted a lot of scenario analysis in my mind in the time leading up to this, mostly based on clichéd Hollywood movies from the 80s, and I have to say that I did not rate my chances.
Fred, my mind version of you was played by Peter Cushing. You would most likely be sitting in a leather wing backed chair, with a moose head mounted on the wall above you, you would undoubtedly be wearing a smoking jacket and carefully polishing an antique shotgun with an ivory handle. Whereas Alida, in my mind you were Joan Collins. You would be upstairs, bejewelled and powerfully singing along to opera, chandeliers rattling, whilst also putting the finishing touches to a still life oil painting, most likely of fruit. Mind me knew I had to make an intelligent comment about that painting. Get that wrong and I'd better hope the imaginary shotgun was just for show.
Well thankfully I couldn't have called it more wrong! There was no ivory, or shooters, only cups of tea and cakes. What a relief! And later when I discovered that you were avid followers of football, I praised Almighty Jesus, as in that instant 95% of my conversational database was suddenly unlocked!
And who would have thought that, a year or so later, we would all be living under the same roof and that my cats would be making themselves well and truly at home in your house and back garden (apologies again for the peeing on the matt thing. I swear it was Dolly and not me!)? Thank you for being so kind and supportive, I honestly could not wish for better in-laws or cat grand-parents.
And to my parents, Joan and Lance, thank you for doing such a first rate job of raising me. You adopted the strategy of putting most of your effort into your first kid and then slowly easing off the gas thereafter, and I think we can all agree that it's paid off.
I'm joking, of course! Seriously though, mum and dad, you have done so much for me throughout my life that I really don't know how to distil it into a few sentences. I guess that, more than anything else, you made me feel loved and supported and able to achieve whatever I set my mind to. Not only that, but you also instilled in me a strong work ethic, a quality which has benefitted my wealthy and privileged private equity employers no end! I'm still waiting for that promotion.
And thank you also for welcoming Jenny into our family.  
Jenny, I'm not sure you realise how much my mum had built you up in her mind before your first visit – but she basically had imagined you as being a fusion of the entire cast of Made in Chelsea. There was nothing but Taste the Difference snacks in her house that day! I was briefed by my mum to enunciate the hell out of everything, and she was briefed to not talk about politics and under no circumstances mention the Daily Mail. You clearly made a great first impression though as my mum literally high fived me that day, and then spent the next 2 years telling me not to blow it!
[Give flowers to mums. Bottles to dads]
Jenny
And finally I would like to say a few words to my beautiful wife, Jennifer. Jenny, I think you look fantastic 24-7, but oh my goodness today you have blown my mind!
Just to give any noobs here the heads up – I was lucky enough to meet Jenny when I joined my current employer 3 years' ago. She said what initially drew me to her was that I mentioned in passing, at our office Xmas party, that I couldn't eat lamb because they have noses that are shaped like hearts – it was a genuine dilemma I was grappling with at the time you see. A bit lame you might be thinking? Yeah probably, but boy am I glad I said it now! So much, in fact, that I now consider lambs to be sacred animals, the only exception being when Jenny's brother-in-law, Blairam, cooks it because, I mean, I don't want to be impolite. And he has got some serious kitchen skills.
But Jenny do you know what the thing that first drew me to you was though? Well that's easy. It was simply that time took on an entirely different meaning whenever I was near you. In that it felt to me like it literally stopped.
Those early days certainly were exciting times – meeting up in the sports bar or the Raglan after work; being careful to make sure nobody in the office clocked us leaving at similar times, and then just seeing where the evening took us, but knowing (well, for me at least) that it was going to be amazing, whatever we did.
And then I think about everything we have experienced together since, and it makes me realise why I feel knackered so much, because we sure have been busy! From traversing the Croatian mountains on bicycles, including that mad dash through their equivalent of the Blackwall tunnel; to looking at trigger fish and sting rays 30 metres under the sea in Thailand, and ragging it down the Highway in Miami in our tricked out red Mustang. I have so many happy memories, but best thing is, this is only the beginning!
Jenny, when we were scuba diving you were my dive buddy and literally had my life in your hands. Ok the emergency ascent test didn't go so great, and had that been for real my lungs may well have exploded, but I felt from that moment that we were one helluva team. Having you there by my side is the greatest feeling I've ever known – I feel like we can achieve anything we put our minds to. It doesn't matter than our team-power is mostly directed towards more mundane things such as dancing round the kitchen, listening to garage; cooking epic feasts, or simply meowing at the cats to try and freak them out; because what matters is that when the going does eventually get tough, for whatever reason, we will face those challenges together.
Jenny, you are my dive buddy for life and I love you more than I can possibly articulate. You are the kindest, most thoughtful person I know, who loves life and the natural world, as much as you love to laugh and joke. I feel like the luckiest man on earth to be your husband and I promise that I will do everything I can to make you feel loved and supported always.
Now I would like to pass you over to my best man, Scott. Remember our deal bro, I scratched your back, so don't you dare make me itchy!!