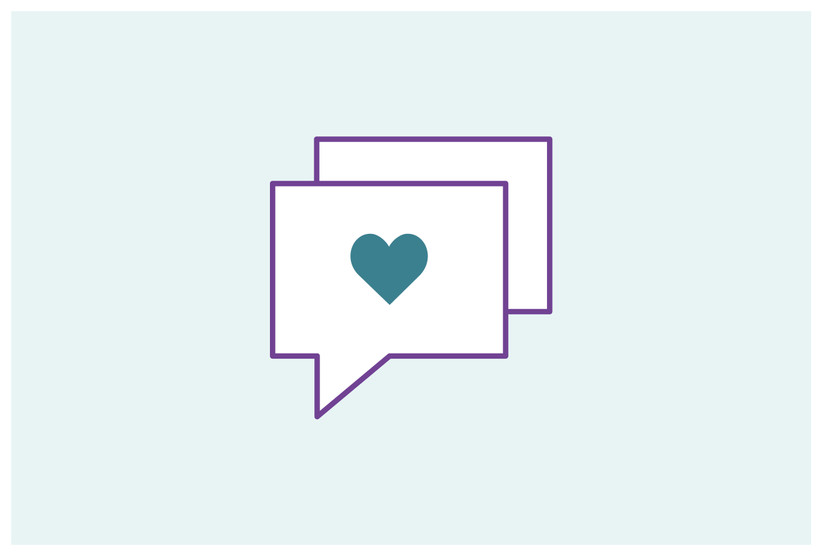 Speech Type: Groom
Speech Creator: Jack Thomas
Speech Date: 07/01/2013 08:43:13
Thank you for your kind words Michael, I really appreciate it.
Welcome
There are times when it's good to be surrounded by people who are important to you, and for Joanna & I, this is one of those occasions. It's lovely to see so many of our family and friends here today to help us celebrate. I know that some of you have travelled a long way to be here and that means a lot to us. We hope you're enjoying it every bit as much as we are & thank you for being here.
Toast absent Friends & Family
Unfortunately, it's not been possible to have everyone we love here with us today. As well as being in our thoughts, more importantly they are here with us in our hearts. We wanted to recognize them, and the thought behind the wedding favours on your tables, we hope explains. So, with all of them in mind would you please all stand, raise your glasses, and join me in a toast to absent family & friends.
Parents
I would like to thank our families first & foremost. Michael & Pauline, thank you for making me feel so welcome in your family since Joanna & I got together, thank you for raising a beautiful & intelligent daughter, and letting me have her hand in marriage. Joanna's happiness is the most important thing to me & I promise to do you both proud. *Toast to Pauline & Michael*
Also, thank you to Joanna's brothers Anthony & Danny & their wives Alisa & Julie, for also making me feel welcome, I really appreciate it. We'll get on the Tequilas in a bit boys!
Thank you to my Mum and Dad, who should receive a medal for what I've put them through over the years. Mum & Dad, you have seen nothing but the best in me. The love & support you have given to me throughout my life so far, has made me a good enough person, which has enabled me to meet someone as beautiful as Joanna, and ultimately be happy. I thank you for everything you have done for me & love you both dearly. *Toast to Kath & Jon* (Hand Flowers to Mums as a token of our appreciation).
Bridesmaid
Thank you to our Bridesmaid Eden, who looks beautiful & did so well today, we are both very proud of you. *Toast to Eden*
Page Boys
Thank you to Alfie & Louie for being our Page Boys & delivering the rings in church. When you can trust children to look after your wedding rings, over the best men, I think that says a lot about these two idiots (point to Dale & Anthony!). *Toast to Alfie & Louie*
Readings
Thank you to Hannah for reading the poem during the service today, you did a grand job & I know how much it meant to Joanna to have one of her friends do that for us. Here's a small gift to show our appreciation.
To Aunty Jan, Thank you for reading at our Wedding, it meant so much to us both. For those of you who don't know, Aunty Jan & her husband (Uncle Dick) are my Mum & Dad's closest friends, so much so that I have always referred to them as Aunty & Uncle! Since Joanna & I got together, we have spent many evenings with them and we both look forward to enjoying your company for many years to come.
Here's a small gift to show our appreciation.
Usher
Thank you to Pete for being one of our Usher's. I have known Pete for about 5 years now & we have been on some right sessions together. He has always got a story to tell & never fails to make you laugh.
I would also like to thank Karl for being our Usher; he is a great friend of mine, loyal and a real good laugh. We have been friends since we were 12 years old, and working together every day makes me appreciate what a top bloke you are, and I'm grateful for everything mate. *Toast to Pete & Karl*
On Joanna
Now, to the most important person here today, my wife Joanna! I'd like to thank you for turning up today, it means a lot!
On a serious note, Joanna & I first met, just over two years ago at Joanna's friend's wedding reception. I don't know how I pulled her, because I wasn't even drunk, but somehow I managed it. I got her number & after several days of texting each other, we arranged to go for a drink one evening. We had a great night & the evening flowed perfectly, I got a bit worried at one point when Joanna went off to the toilet & seemed to be taking a long time. I'm left sitting at the table on my own, and I notice she had taken her handbag with her & all that's left is her empty wine glass. I thought one of three things is happening here, this date is going horribly wrong and she's done a runner, she's adjusting her makeup, or, she's having a banging s***.
A few minutes later, she returned from the toilet looking & smelling gorgeous, so I was really pleased about this!!
The next day I just couldn't wait to see her again, and had a feeling I was onto a good thing. Everything was going great and we were spending more & more time together. We had been together for about two months, when one evening Joanna sent me a text saying "can we meet up tonight. I've got something to tell you" I was convinced she was dumping me! So, after trying to avoid the situation, I eventually did as I was told & went out to meet her.
So we are out, having a couple of drinks, everything's sweet, she's all flirty with me & I'm thinking, I definitely ain't getting dumped tonight! So I start to wonder what it is she has to tell me. Then, bang, it hits me, she must be pregnant! All kinds of thoughts going through my head, nappies, buggies, IKEA, Wacky Warehouse, I'm bricking it! So I sit there cursing myself, Jack you idiot you've been going out with this girl for two months and you've got her up the duff!
So, I'm sitting there psyching myself up for parenthood, when Joanna says to me "you know I said I've got something to tell you" and I'm thinking "yeeeeahhh " and then Joanna said the most beautiful thing "I love you".
Now, I've never been told by a girl that she loves me before, apart from Mum, so this was a shock, but if felt good.
I knew I loved her too, but hadn't planned to tell her yet as I was waiting for the 3 month stage, it's the 3 month rule! Anyway, rules are there to be broken & I told her that I loved her too. We celebrated with a pint of Stella, a glass of Wine & some Chilli Nachos!
In the weeks & months that followed, it became clear to me that Joanna is the woman I want to spend the rest of my life with. I had no idea how or where to propose, but came to the conclusion that as I will only be doing this once, I better do it in style. So, in February of this year, for Joanna's birthday, we went to Barcelona as boyfriend & girlfriend & came back as fiancée and fiancé!
To my wife, my best friend and the love of my life, thank you for agreeing to marry me & making me a very happy man. I am extremely lucky to be the one to marry you – and I know this is the start of many happy years together.
I think you will all agree that Joanna looks stunning. When I turned and faced you at the altar, my belly did a somersault!
We have shared some great memories together so far, and been to some beautiful places. Every moment is a pleasure & a privilege. The nicest thought of all, is that our best days are yet to happen, I honestly can't wait!
Growing up as a kid & seeing the love & support my Dad has given to my Mum, if I can pass on just a fraction of this to you, then I know you will be a very happy lady.
I'd like to end on a really soppy note – "From this day forward, you shall not walk alone, my heart will be your shelter, and my arms will be your home" please join me in raising a toast to my beautiful wife Mrs. Joanna Thomas
Best Men
Finally I would like to thank my best men, it may not be conventional to have two best men, but when you have friends as good as these two, it would be impossible to have one & not the other. Also, Anthony can't read or write so he needed Dale's help with the speech!
I have known Anthony since we were 6 & Dale since we were 11, and funnily enough we didn't like each other to begin with, but quickly became the best of friends when our balls dropped & we discovered beer.
The last time we were all stood next to each other in suits it was at Northampton Crown Court! Oh, apart from you Dale, you got off with it because your Dad's a copper!
If it wasn't for these two I wouldn't have a criminal record or a casual drinking habit, but I'd probably be a right boring b****** too! I wouldn't change you for the world, and love you both dearly. I would like to say the following stories they are about to share with you, will all be made up, but I have a feeling they will all be true.
Without further ado, my best men, the cast of coronation street, Steve McDonald & Les Battersby! *Toast to Steve & Les*