Speech by Blake
Hitched really helped with some great ideas so I wanted to upload my speech with the hope of it helping someone else!
We have included third party products to help you navigate and enjoy life's biggest moments. Purchases made through links on this page may earn us a commission.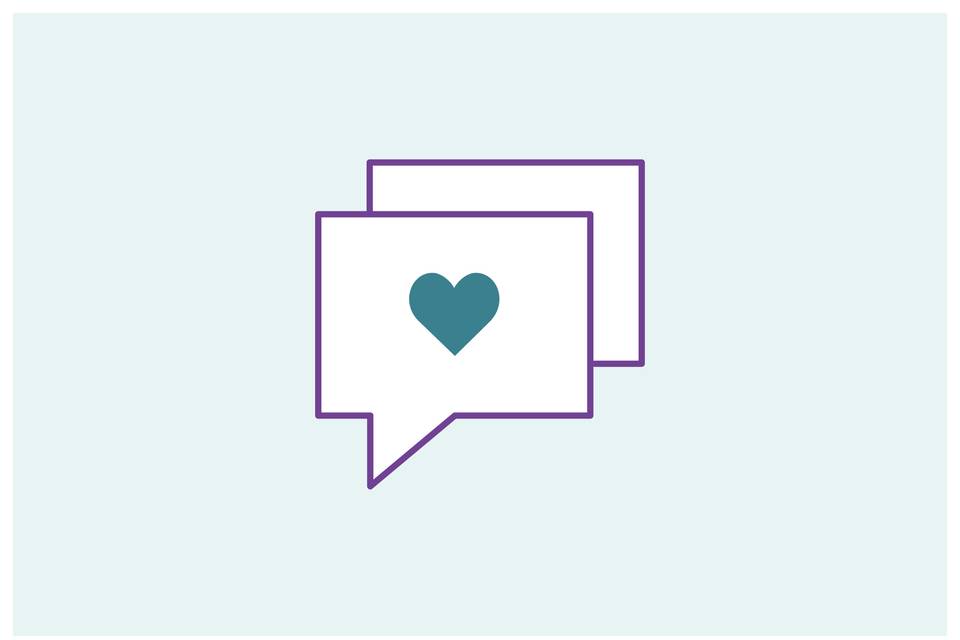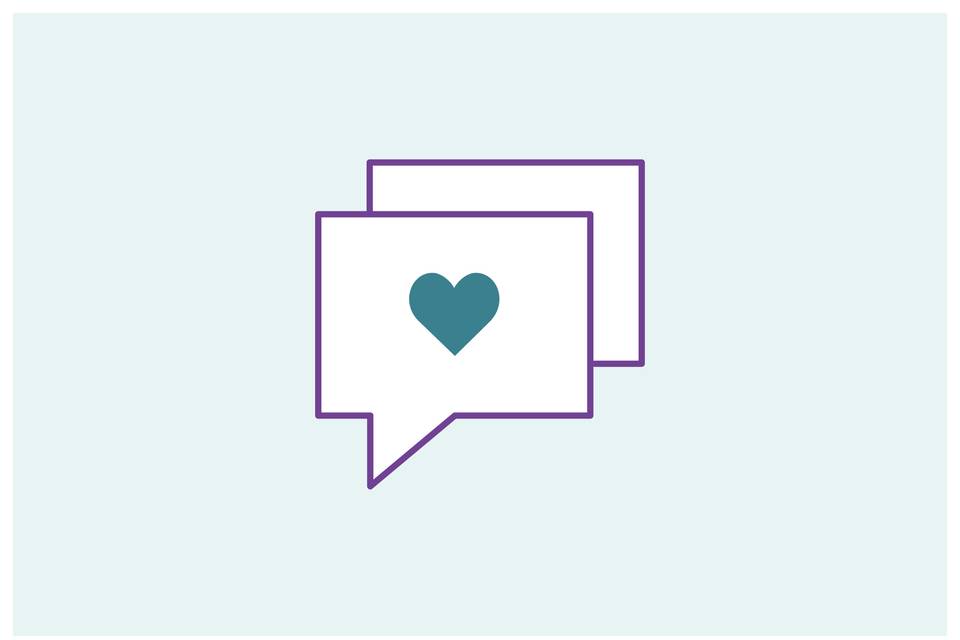 Speech Type: Groom
Speech Creator: Blake
Speech Date: 08/11/2017 16:00:11
Good afternoon ladies and gents,
Thank you Rose for your kind words.
Before I get started, as there are a number of toasts in my speech please make sure have your glasses at the ready.
It genuinely makes me the happiest man alive to be able to stand here and say, ladies and gentlemen, friends and family, on behalf of my wife and I, welcome to our wedding and thank you sincerely for sharing is special day with us – it's great to see you all. Taking days off work and travelling from all sorts of distances is truly appreciated and genuinely blows my mind what you guys do for a free lunch.
Marie
Now I would just like say how absolutely beautiful my wife Marie looks today. From when we first met and you were in tracksuit bottoms and a baseball cap I can safely safe I prefer the new look today. I am so in awe of your happiness, energy, positivity and love for life and cannot thank you enough for how amazing you have been to me over the past 6 years. I am incredibly lucky to have met my soul mate, my best friend and love of my life and cannot wait to grow old with you. I would happily spend the next 10 minutes talking about you but I should probably thank a few people however, in the meantime before I get back to talking about her, please stand for a quick toast to my wife Marie. "Marie"
Toast absent friends & family
Before I do get to the thank yous unfortunately, it's not been possible to have everyone we love here with us today. We know they're here with us in spirit & they're not only in our thoughts today but more importantly they're with us in our hearts. 
So, with them in mind, stay seated, raise your glasses, & join me in a toast to absent family & friends. "Absent friends and family".
It's interesting as I enjoy public speaking but I've really been quite nervous about doing is speech. Being honest, seeing I spend most my week in the office at one point I considered just sending it to you all in an email as it's always easier to be witty in an email than in real life. But in the end it was clear that this was a once in a lifetime chance and I should make the most of it. Never again will I be in a room full of our families and be able to get a word in!
The last couple of months people kept asking if I nervous. Yes, of course I was. Nervous about the vows, nervous about the dance and to be honest even a bit nervous about this speech. But I've never had a single doubt that getting married to Marie will be the best thing I will ever do in my life. I realise how cheesy it sounds but we just have fun together and when I say fun I mean it's fun when I am trying to go to bed at a reasonable time and Marie wants to stay awake and talk for hours upon end. The girls who went to Marbella know exactly what I am talking about!          
How she operates with so much energy, with such little sleep is crazy, but as much as she is mental and happily admits it, she has the Fear Of Missing Out, I love her for it. I am still trying to work out what she is quite missing out on past midnight but you never know.
She certainly deserves two toasts but please stay seated and raise your glasses again. "To Marie"
Onto The Parents
Right firstly, onto Rose & her partner in crime Tim. Rose seriously I have never had the chance to say thank you properly – so thank you. Thank you also for raising a beautiful, funny, charismatic, on a good day intelligent, and on most days stubborn, daughter and – of course for letting me have her hand in marriage. Tim thank you for giving Marie the fun times when she was growing up, to this day she still mentions the bacon sandwiches you use to share when you used to take Zach for walks. I think you both know she means the absolute world to me and you have raised such a kind hearted woman and I cannot thank you enough. To have raised someone who genuinely puts everyone before themselves, goes the extra 10 miles all the time and always sees the positive in every situation is a huge achievement. I just hope our children have Marie's love for life and positivity as it's incredible to be around. Again, thank you so much. We have a little something for you. Gifts
Secondly on to Ann and John, aka my parents. I know it's hard to believe, but I haven't always been this handsome, intelligent, dashing son, who is athletic, wise and a very modest man you see stood before you. Over the years my Mum & Dad have helped me more than I deserve, they really have seen me through thick and thin and should undoubtedly receive a medal for their endurance.
A huge thank you for your help, particularly with Ralph which I know you enjoy the sleepovers just as much he does. It's certainly been an interesting nearly 27 years but you have always loved and supported me through every stage of my life. Without your commitment to me I doubt I would be in is position marrying is amazing woman sat next to me. So thanks mum and dad for everything you've given me. I hope I can make you as proud of me as I am of you. We also have a little something for you. Gifts
Ladies, Gentlemen, please stand and raise your glass to toast to The Parents. "The Parents"
Bridal party
Right, onto the bridal party, you all look stunning today and I'm sure everyone here would agree! I of course have to mention our beautiful flower girl Amy who I am quite sure Marie would steal if she could. You've been amazing today like you are every day. Thank you to all of you for all the love and support you have given Marie over the years, all of you in your many different ways.
To be able to put together the trip to Marbella is something Marie has always wanted to do and I can't thank you enough for creating the hen do she always wanted. She had the best time and I'm glad everyone on that trip got to experience Marie's talent of rapping to Nicki Minaj. I know you all have had your gifts is morning but Kate please come up here for a little something extra.
Whilst Kate is coming up here, please stand and raise your glass and toast the Bridesmaids. "To The Bridesmaids"
Ushers
A quick mention to the 3 Ushers. Dom, James and my brother Scott, or better known as OB. I hope you enjoyed your gifts this morning and thanks to you 3 for organising the pictures today and ensuring the stag dos were something to remember. Also, a little mention and thank you to our page boy Lewis who is looking extremely well dressed and seeing he is yet to change into his football kit I can tell he is taking his job as Page Boy pretty seriously.
I will get onto the Best Men later…
Stay seated for is one, a toast to the ushers. "The Ushers"
So back to Marie
They say you don't marry someone you can live with, you marry someone at you can't live without which is certainly true. Marie, you are my lobster. I love you so much and look forward to starting a family and making more memories with you.
Marie and I have a relationship where we could spend every waking minute together and not get bored. We do both have very different interests though, mine is golf and Marie's is talking, but our main interests are each other and planning our future together. Well, when I say we, I mean Marie plans it and I go along with it. I hope one day in our planned future we have children, because I think everyone would agree Marie would make the best mum in the world.
I genuinely still can't believe I am standing here talking about my wife. Obviously a lot of speeches are very much about being incredibly nice and flattering which I think I have covered rather well and even though Marie is the best thing at has ever happened to me I wanted to share a story with you. It even has its own title. It's called recession.
So I will get into it. When Marie was working in a salon around 2008/2009 there was a meeting called for all staff and the boss was talking about how the recession was round corner, it's going to be here really soon and everyone at the salon needs to perform well, up their sales and give the best experience to all customers. After 10 minutes of talking about this recession and how it will affect the salon the meeting ended. Before everyone had the chance to leave and get back to work Marie asked, probably my favourite question of all time, so when does it open? She was then asked what she was talking about and she responded with, you know the new salon called Recession.                 
At the time I'm sure Marie was embarrassed but looking back on it the story makes me smile every time as it really shows the funny side of her, something at I'm confident at she will keep us laughing for many years to come. God help our kids.
Lastly, as you all probably know I have had rather little to do with this wedding and to turn up today there are even a few nice surprises at I had either forgotten about or just not fully listened to and Marie has worked so hard to make is as perfect for everyone as it is for her. Not once has she ever complained, not once has she ever asked for more time, not once has she got too stressed, all she has asked for is at everyone enjoys themselves and has an unforgettable experience. I hope celebrating our marriage today has been as special for you all as it has for us. In my eyes she has absolutely nailed the day and I look forward to reminiscing about the 8 September 2017 in the years to come.
Before I get onto the Best Men let's stand for this one and raise a glass to everyone in is room and thank you all again for joining us today. "To everyone"
Best Men
Ok so that's almost enough from me, even though their speeches will be after our starter and main course I still need to introduce the best men Tom and Dean. 
I had a few stories about Tom and Dean lined up in order to get the retaliation in first but I'm not going to tell them as I am a lot more mature than standing here telling one sided stories to ridicule the other person. I certainly owe them a huge thank you as to be fair even though one is as tall as most 12 year olds and can barely use a computer and the other likes to sleep rather than go out and is more fluent in gibberish than English together they both organised an unbelievable stag trip to Vegas which was an unforgettable experience and something that will stay with me forever.
Even though I am not bringing up stories on my two best mates one thing I need to point out. As mentioned previously one struggles to turn on his PC and the other can barely spell so would you really trust a thing they say? I for one wouldn't.
Anyway, I could stand here all afternoon and give you a load more stale old jokes, which aren't really funny let alone true, but instead I'll let you enjoy your food and then leave that to my best men. We have got you guys something extra as a thank you which I am hoping will remind you of our time in Vegas so come and grab them. Whilst they do, stay seated and please raise your glasses to my best men – Tom and Dean.
Anyway, last bit from me then we can tuck in. Thank you all again for coming today, I am the luckiest man alive to be married to Marie and I can't wait to see what our future holds. So after my huge round of applause please stand, lift your glass and toast one more time. Blake out. Mic drop.