35 Utterly Romantic Quotes from Movies That Are Perfect for Your Wedding
Get your tissues at the ready and take a browse through some of the most romantic movie quotes
We have included third party products to help you navigate and enjoy life's biggest moments. Purchases made through links on this page may earn us a commission.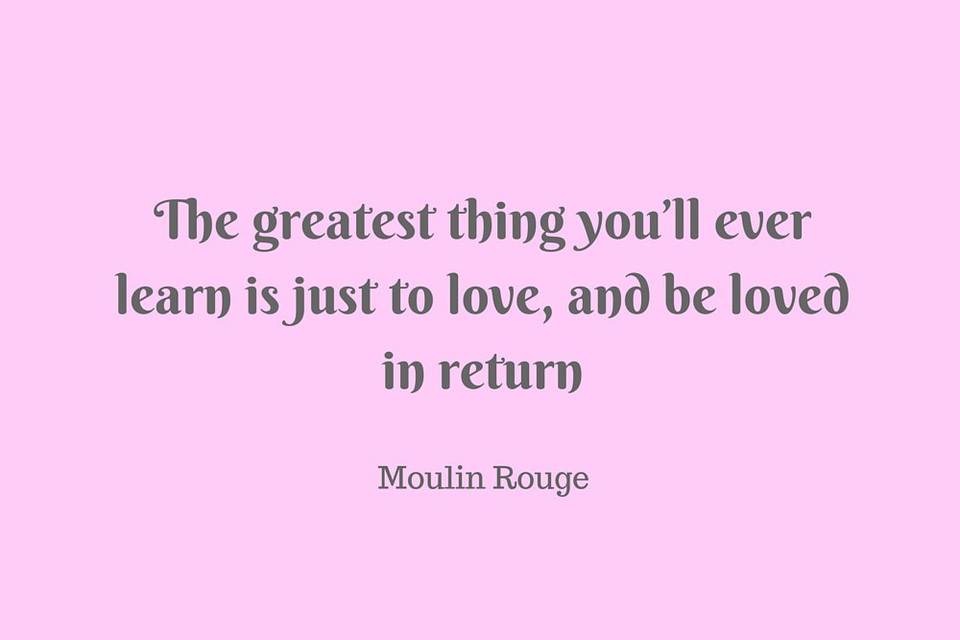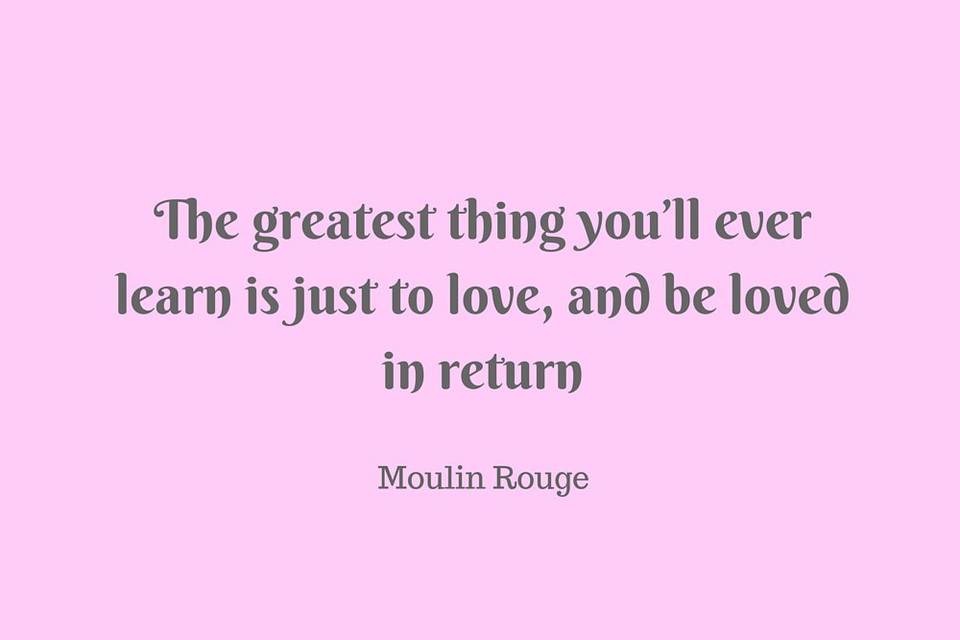 Whether you are looking for some romantic words to write in a wedding card or the perfect phrase to quote as you write your own vows, take a look at our top pick of romantic movie quotes (and prepare to start sobbing!).
Moulin Rouge
If you love the idea of a love story that is deep, intense and really dramatic then take inspiration from Moulin Rouge. We love this utterly romantic line and it would be a perfect quote to include on your order of service.
"The greatest thing you'll ever learn is just to love, and be loved in return."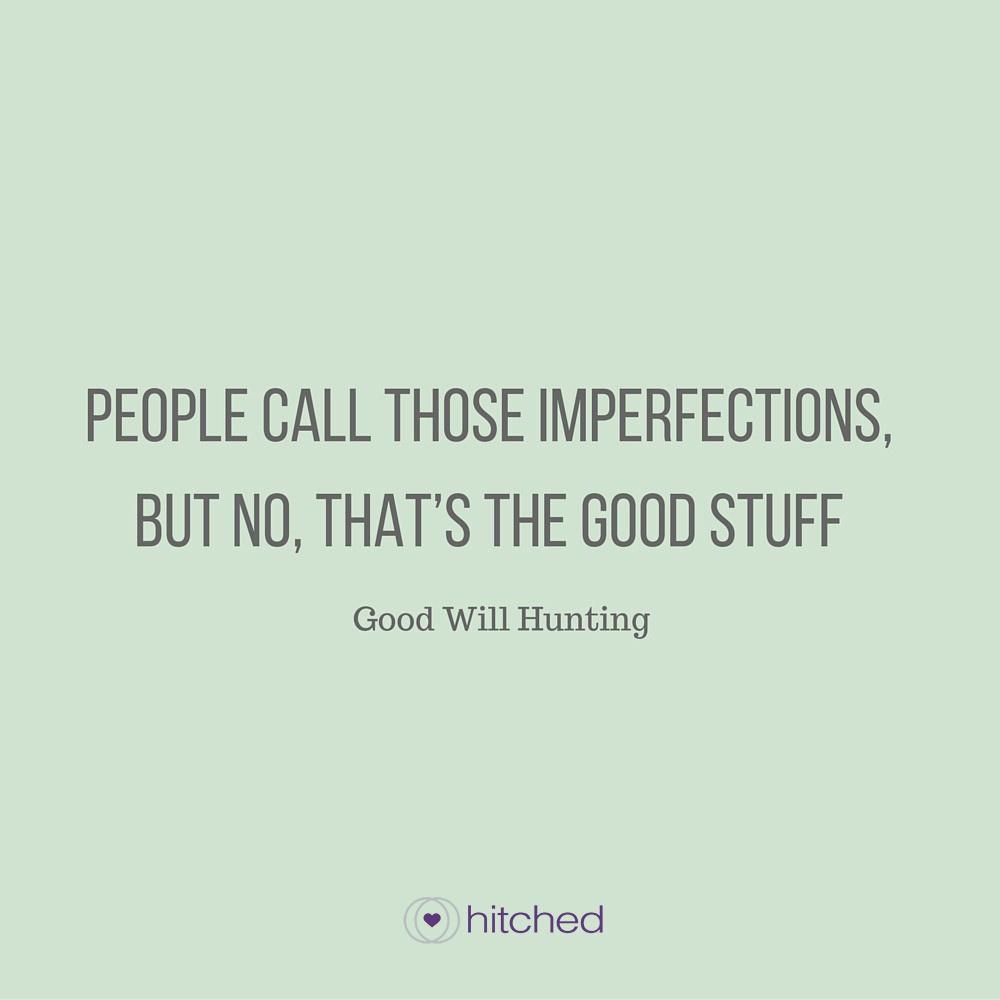 Good Will Hunting
This had to be one of our favourite romantic lines from Good Will Hunting and it just so happens to come from one of our all-time favourite actors Robin Williams. We love the romantic notion that everyone is different and it's the imperfections that our partner can fall in love with.
"People call those imperfections, but no, that's the good stuff."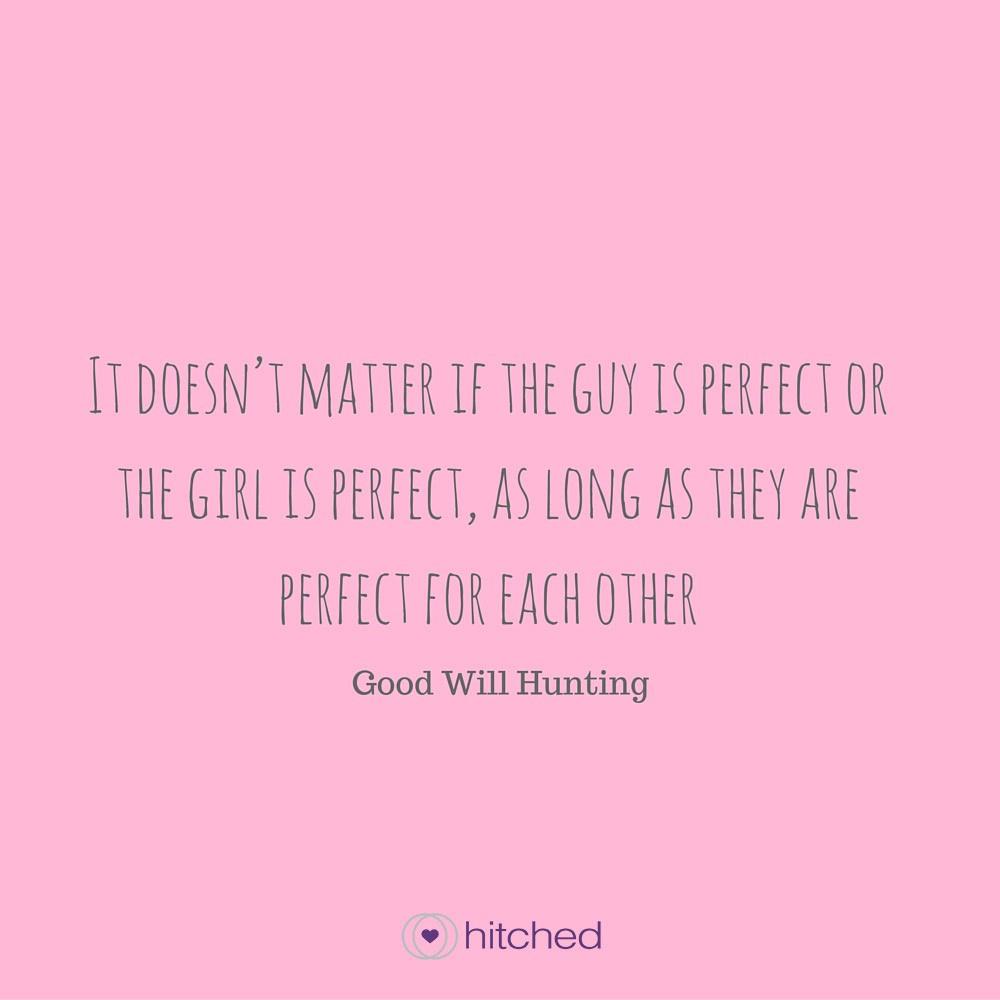 We couldn't really leave it at just one Robin Williams quote so here is another favourite:
"It doesn't matter if the guy is perfect or the girl is perfect, as long as they are perfect for each other."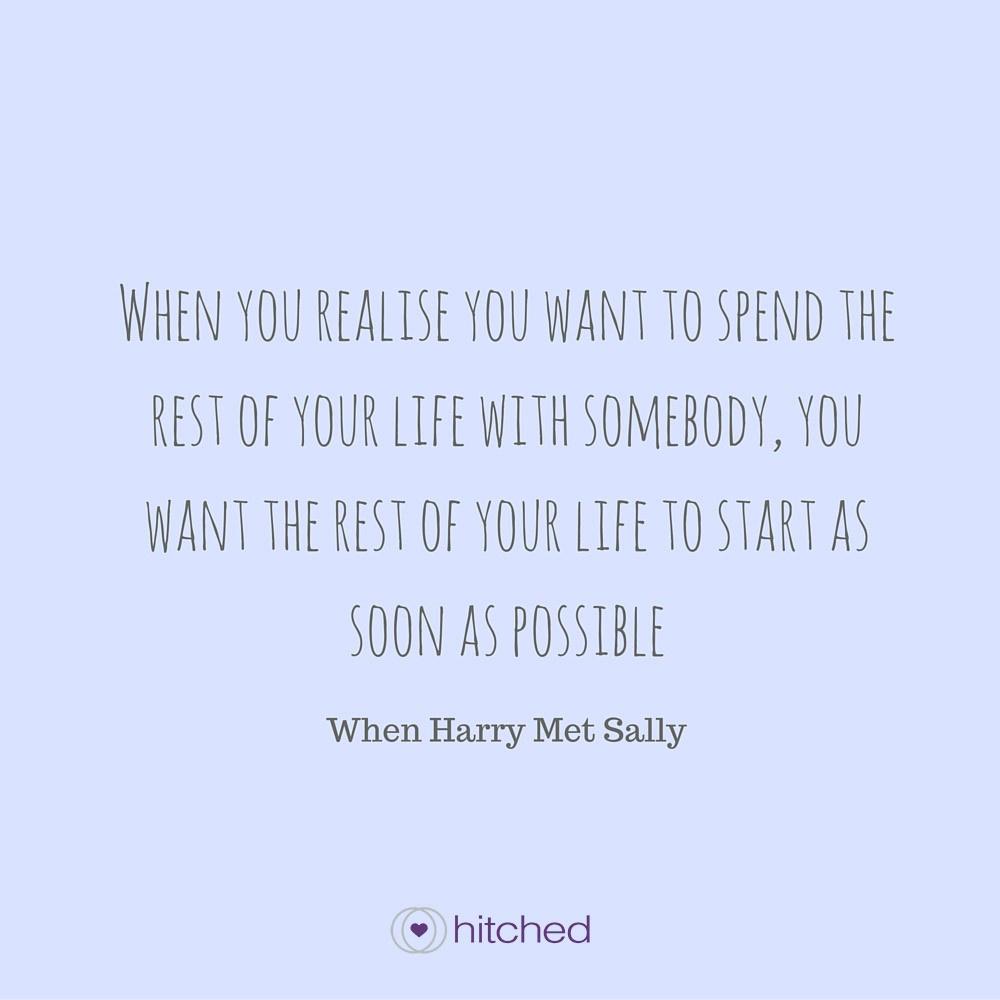 When Harry Met Sally
When Harry Met Sally is one of the most iconic romcoms and this line is perfect for your wedding as your marriage is going to be the start of your new life together.
"When you realize you want to spend the rest of your life with somebody, you want the rest of your life to start as soon as possible."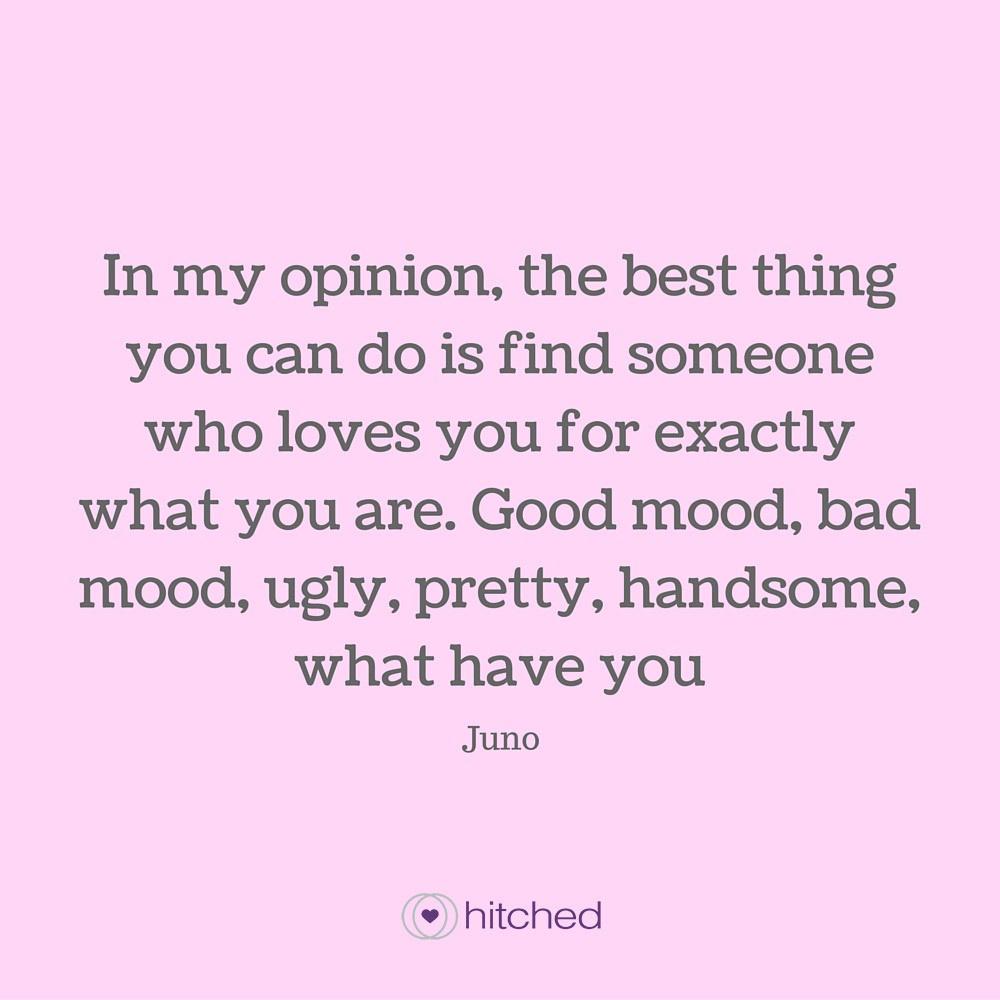 Juno
We like this straight talking sense that comes from the movie Juno – the cast might be young but they seem to know more than us!
"In my opinion, the best thing you can do is find someone who loves you for exactly what you are. Good mood, bad mood, ugly, pretty, handsome, what have you."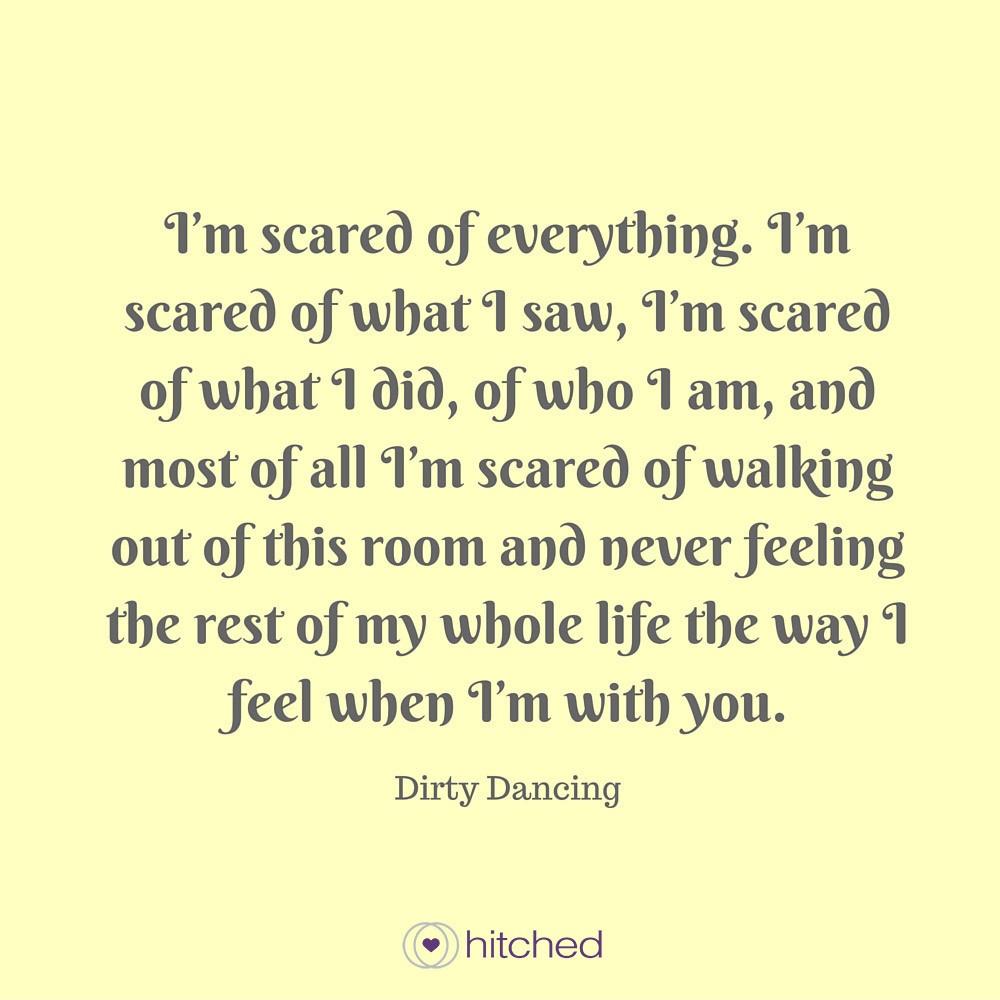 Dirty Dancing
We really couldn't talk romantic movie quotes without talking about Dirty Dancing – Baby and Johnny might come from different worlds but they just know that they are meant to be together. If you include this quote in your big day then maybe you could also do the classic Dirty Dancing lift in your first dance? Feeling brave!?
"Me? I'm scared of everything. I'm scared of what I saw, I'm scared of what I did, of who I am, and most of all I'm scared of walking out of this room and never feeling the rest of my whole life the way I feel when I'm with you."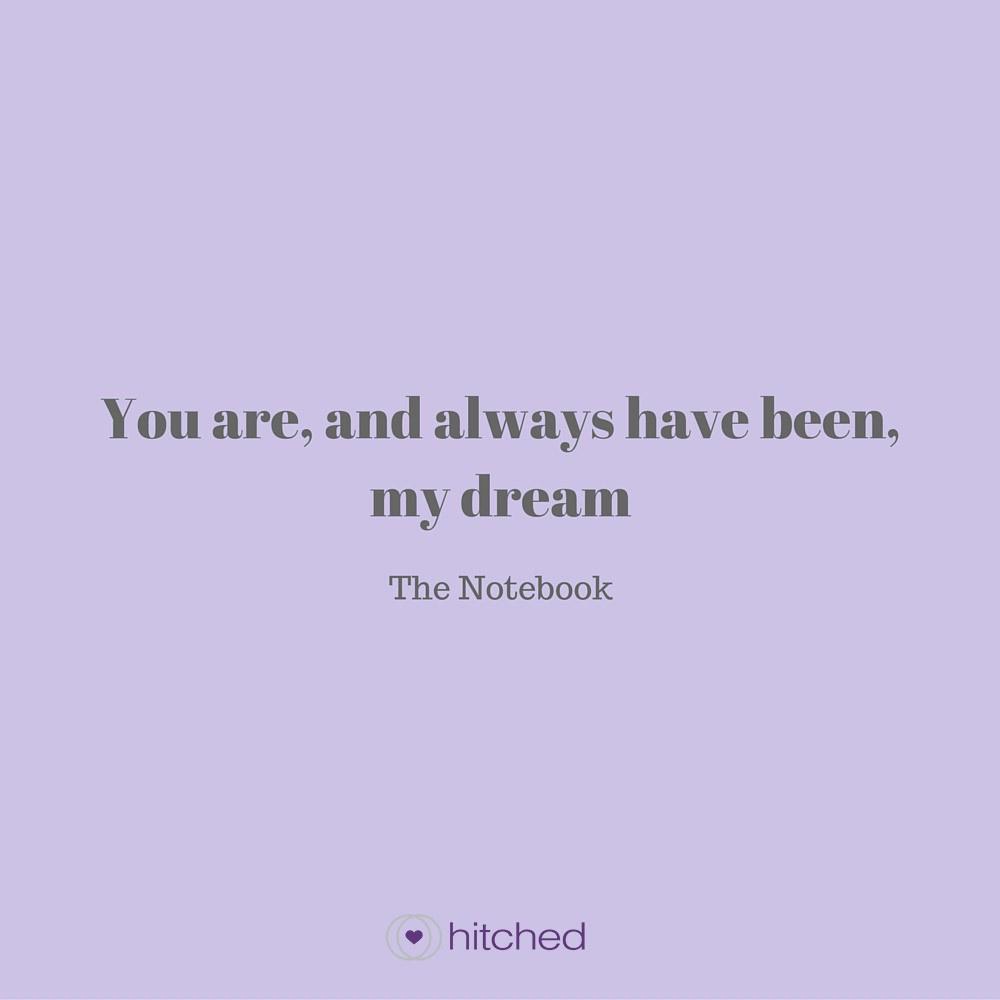 The Notebook
Whenever we are in need of some serious cry therapy to get all our emotions out, we switch on The Notebook. This emotional love story is filled with lines that would be perfect for your wedding day – particularly if you want to get your guests blubbing! We couldn't pick just one quote as there are just so many! So here are our favourite two:
"You are, and always have been, my dream."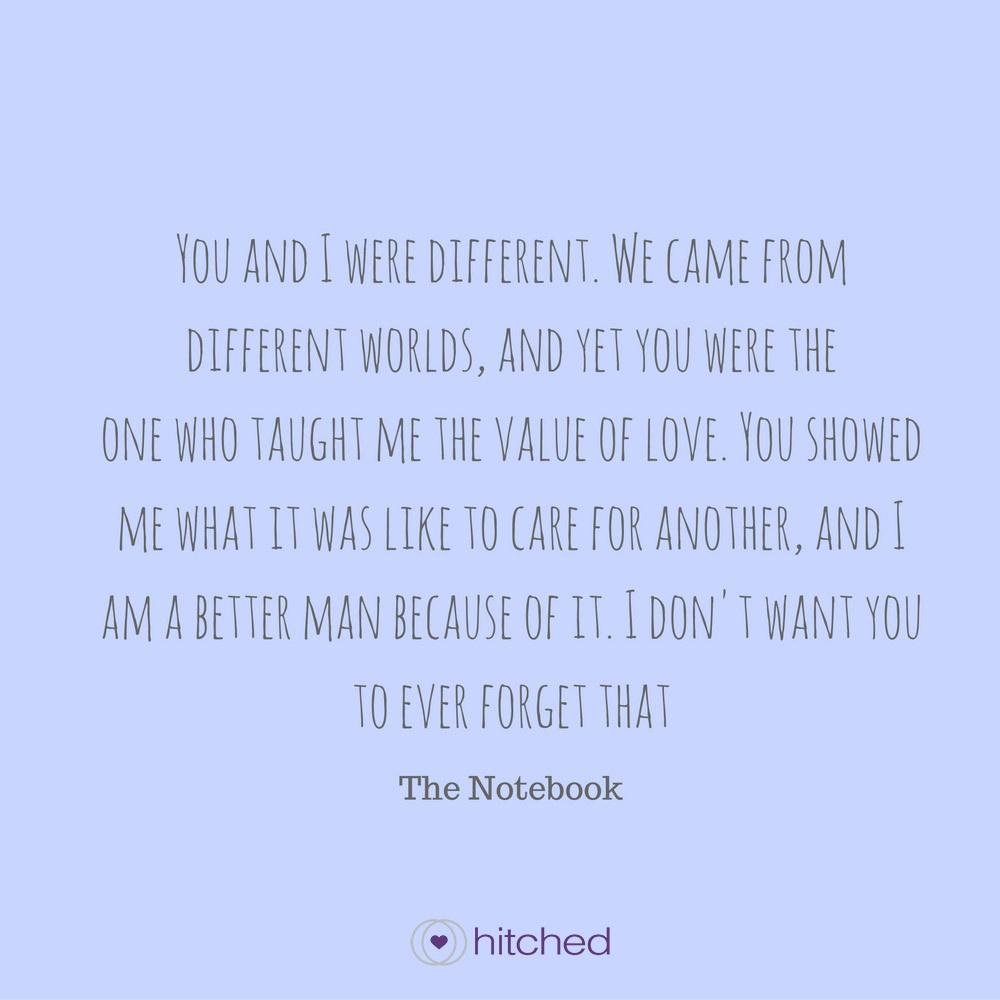 "You and I were different. We came from different worlds, and yet you were the one how taught me the value of love. You showed me what it was like to care for another, and I am a better man because of it. I don't want you to ever forget that."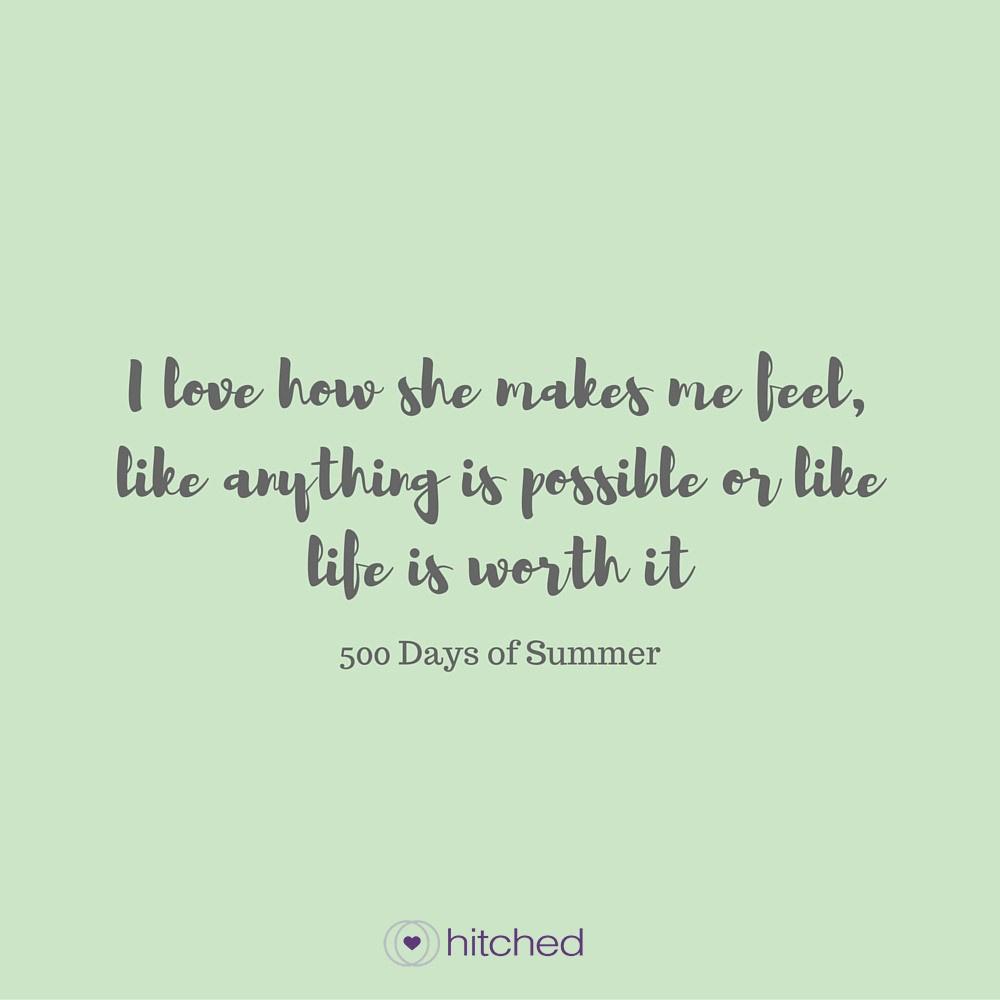 500 Days of Summer
500 Days of Summer is one of our all-time favourite films – and not just because Zooey Deschanel gives us serious wardrobe envy! We love that this quote shows how love can be totally empowering and make you feel like you can do or be anything you want.
"I love how she makes me feel, like anything is possible or like life is worth it."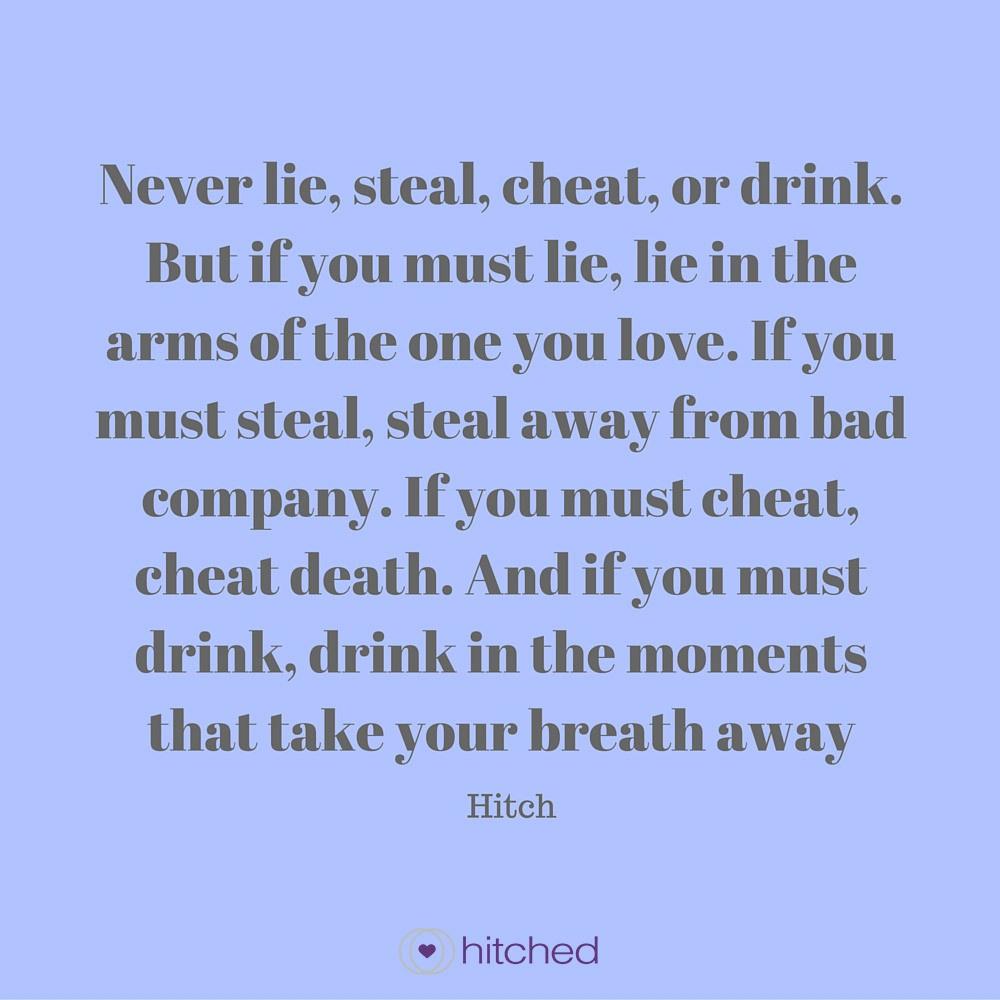 Hitch
Hitch is one of our go-to films if we are looking for a bit of a pick me up (and not just because we have a major crush on Will Smith) – we love the upbeat message this movie. We couldn't pick just one quote so here are our favourite three.
"Never lie, steal, cheat, or drink. But if you must lie, lie in the arms of the one you love. If you must steal, steal away from bad company. If you must cheat, cheat death. And if you must drink, drink in the moments that take your breath away."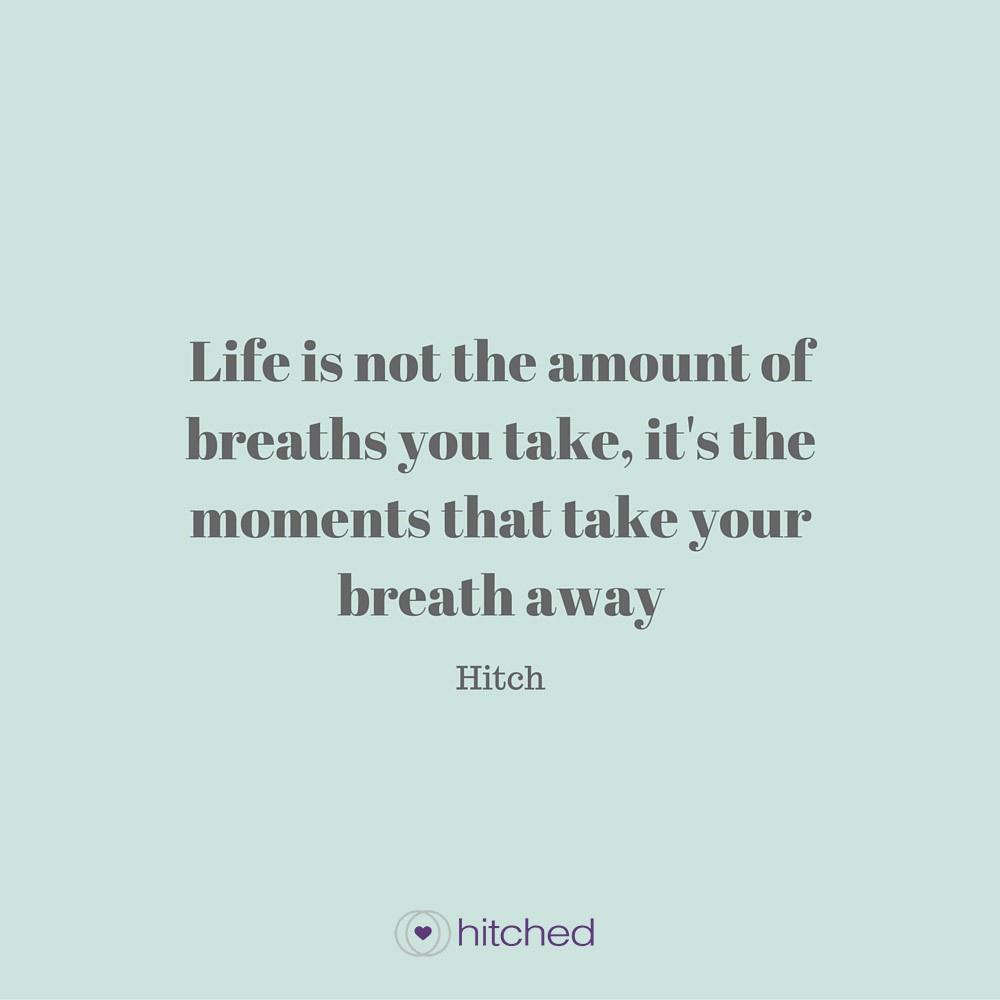 "Life is not the amount of breaths you take, it's the moments that take your breath away."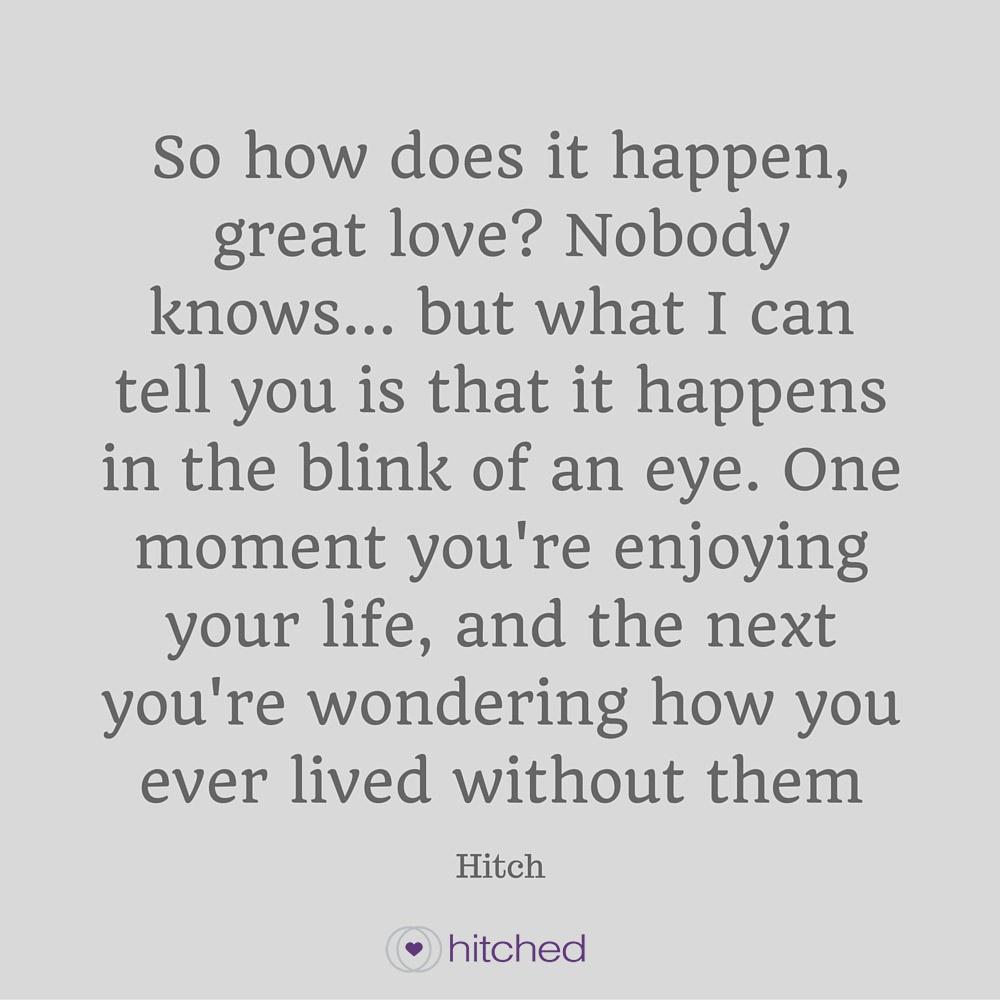 "So how does it happen, great love? Nobody knows… but what I can tell you is that it happens in the blink of an eye. One moment you're enjoying your life, and the next you're wondering how you ever lived without them."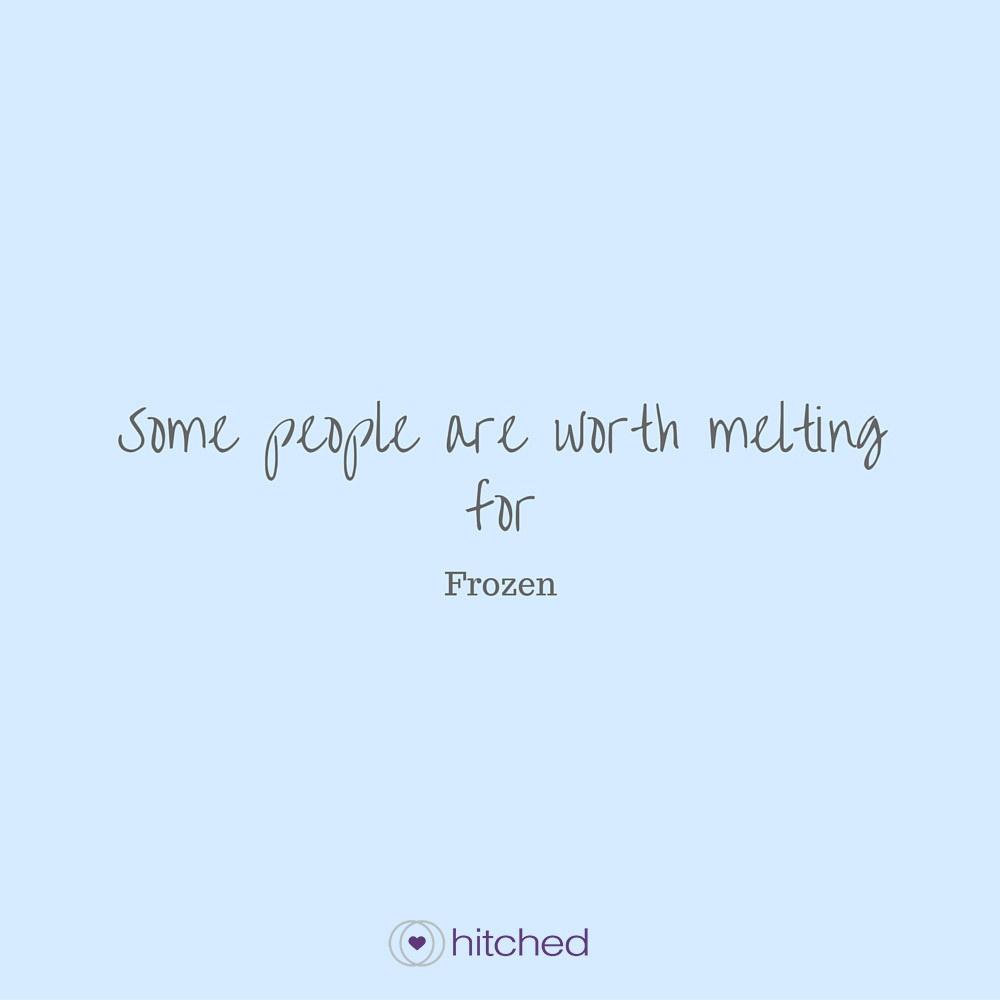 Frozen
We couldn't talk romantic movies without some dreamy Disney quotes – Frozen might be fairly new on the Disney scene but it's already a classic.
"Some people are worth melting for."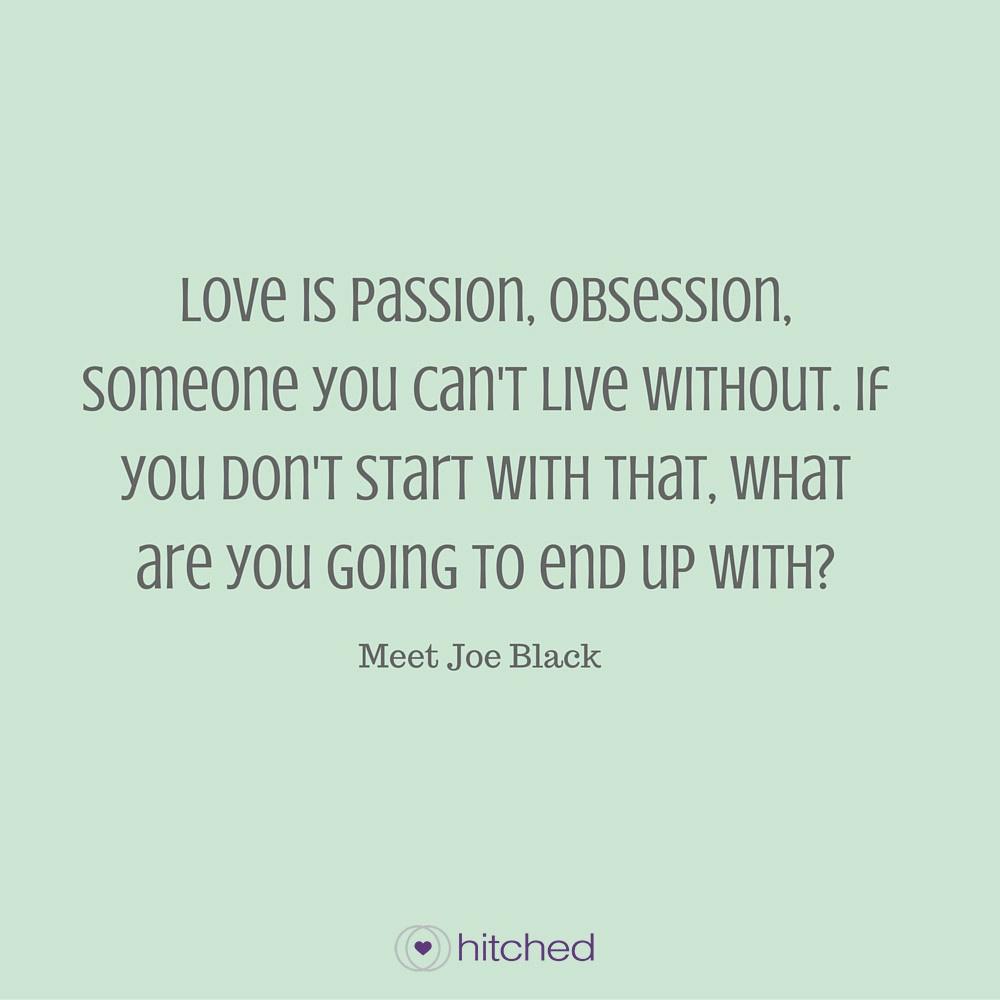 Meet Joe Black
Sometimes we just love to watch a movie that's a bit dark – this deep and passionate line from Meet Joe Black is perfect for explain just how all-consuming love can be.
"Love is passion, obsession, someone you can't live without. If you don't start with that, what are you going to end up with?"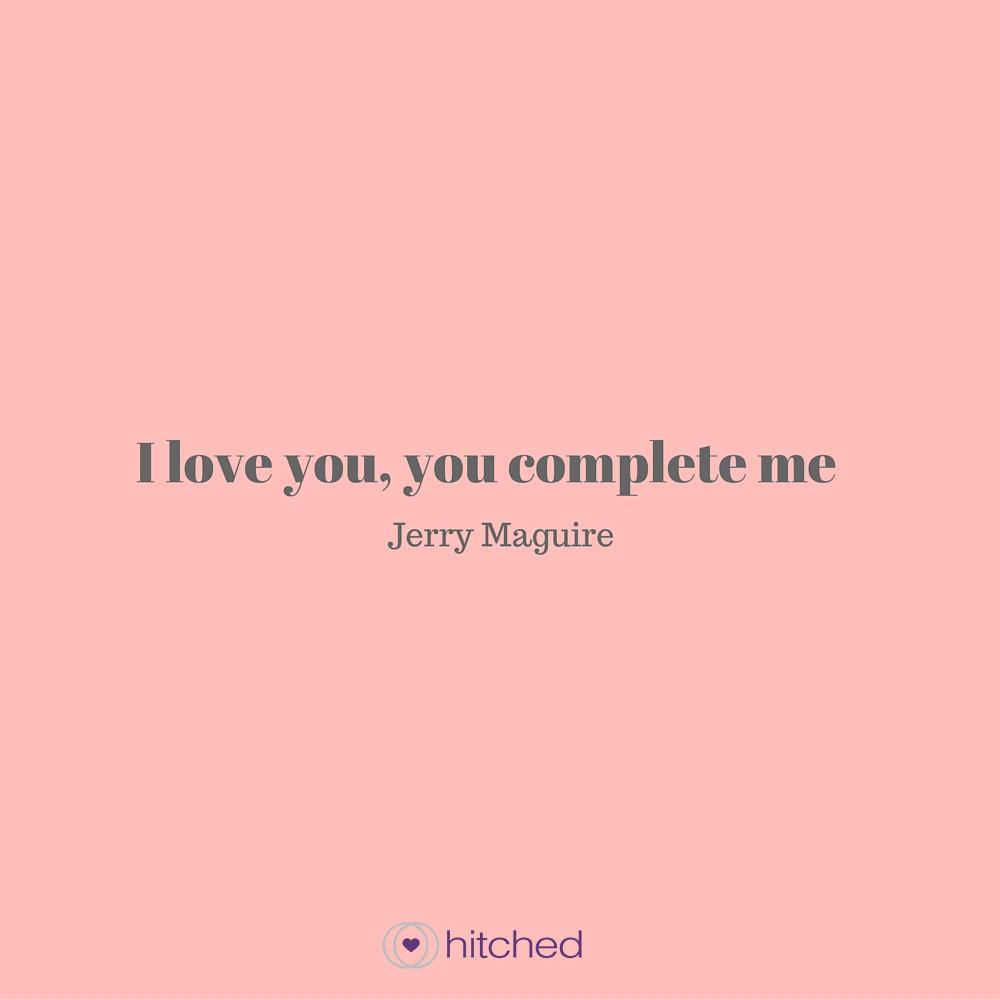 Jerry Maguire
Can you believe Jerry Maguire came out in 1996!? Before Renee Zellweger was becoming romcom Royalty as Bridget Jones, she was laying the foundations by starring in this classic with Tom Cruise.
"I love you. You complete me."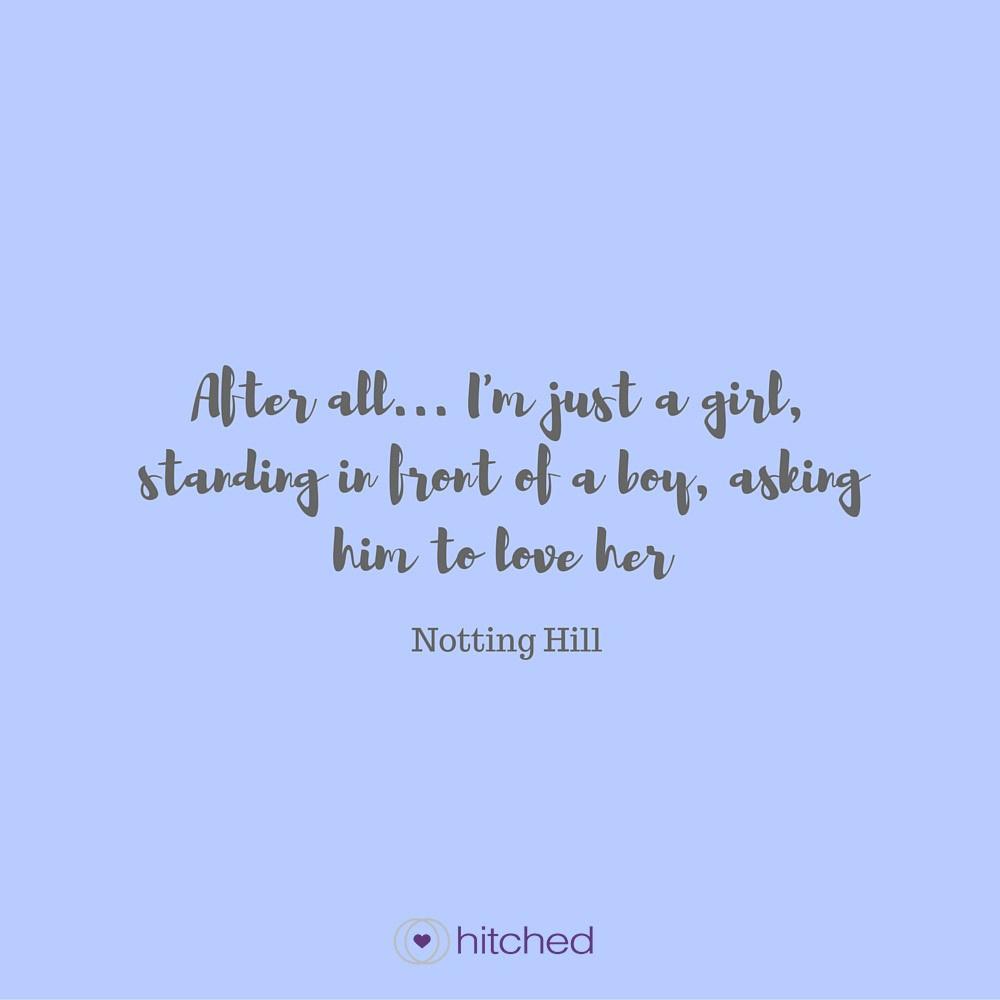 Notting Hill
Who didn't shed a tear the first time they heard Julia Roberts utter these iconic words – when it all comes down to it, everyone just wants to love someone and have their love back in return.
"After all… I'm just a girl, standing in front of a boy, asking him to love her."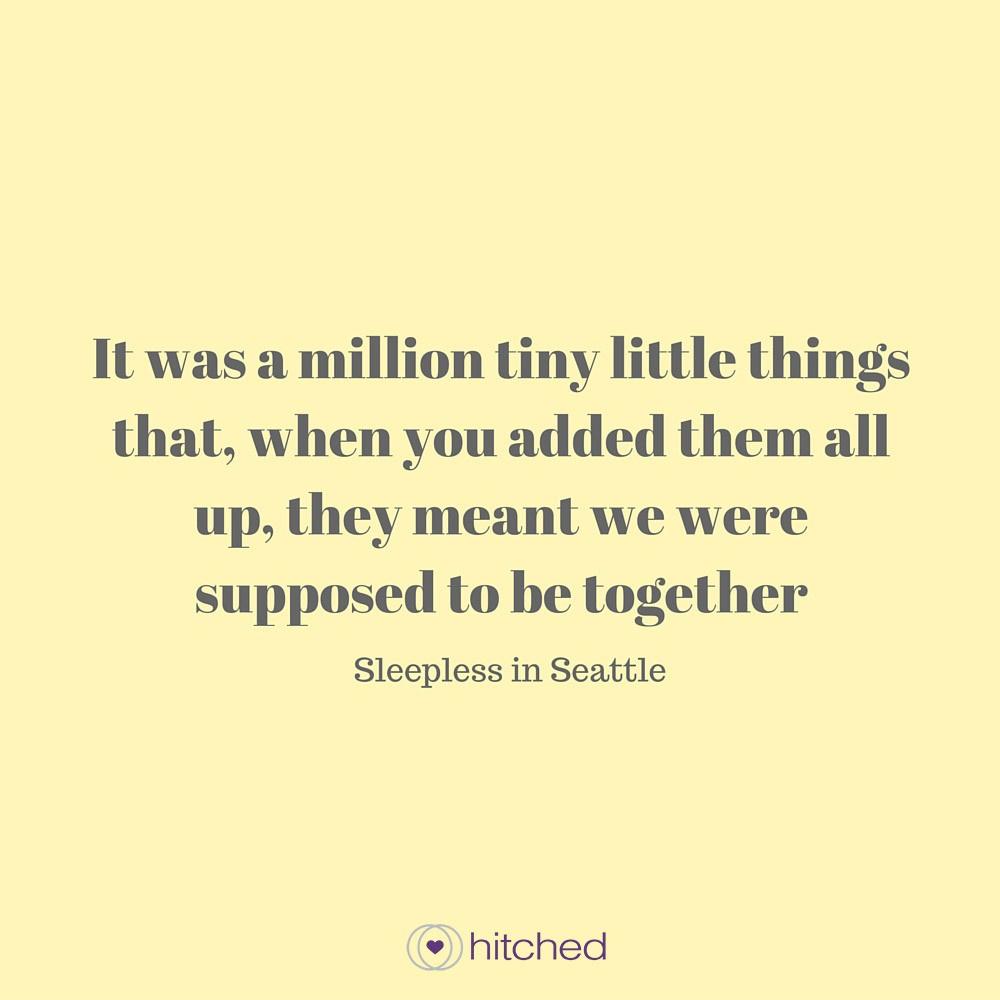 Sleepless in Seattle
Julia Roberts might be the queen of romcoms but we are pretty sure that Tom Hanks is the king! (Sorry Hugh Grant). Sleepless in Seattle sums up fate, love and destiny perfectly in this romantic quote.
"It was a million tiny little things that, when you added them all up, they meant we were supposed to be together."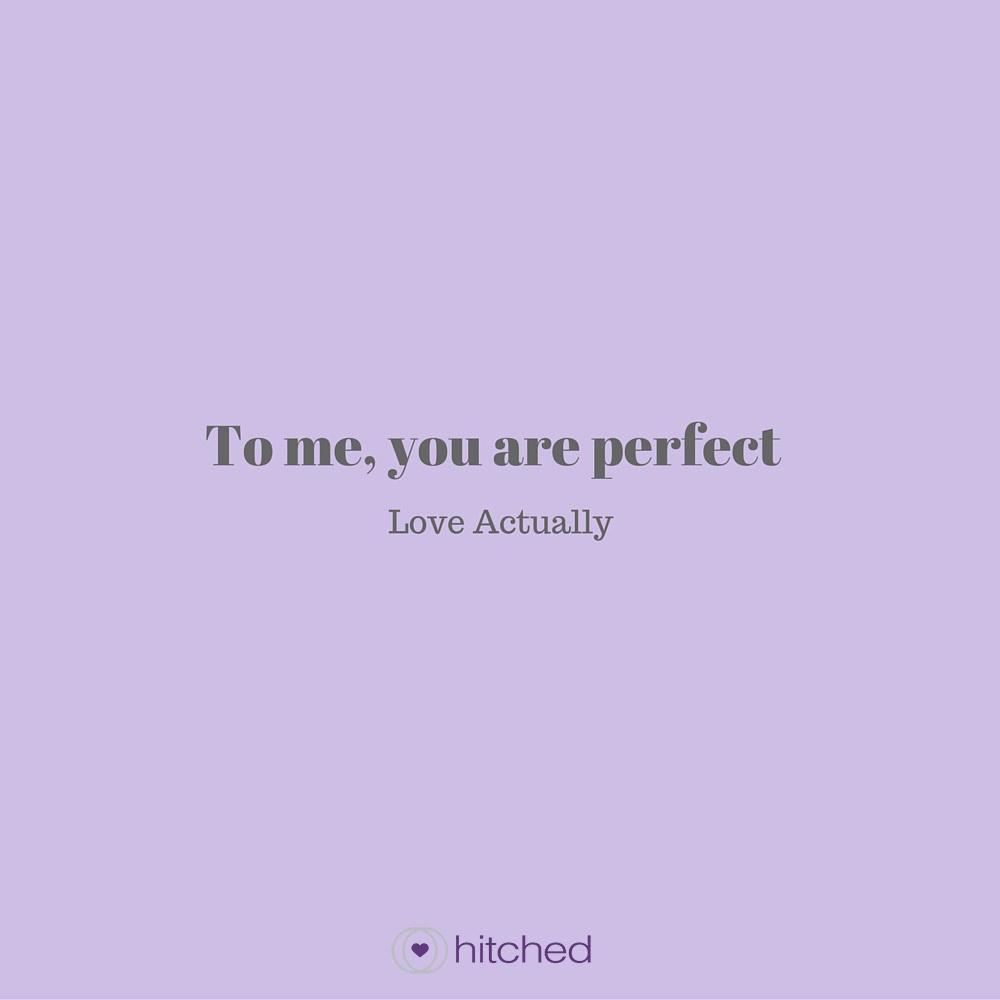 Love Actually
It's official, Love Actually is for life, not just for Christmas! It doesn't matter what season it is, this Christmas classic makes emotional watching all year round.
"To me, you are perfect."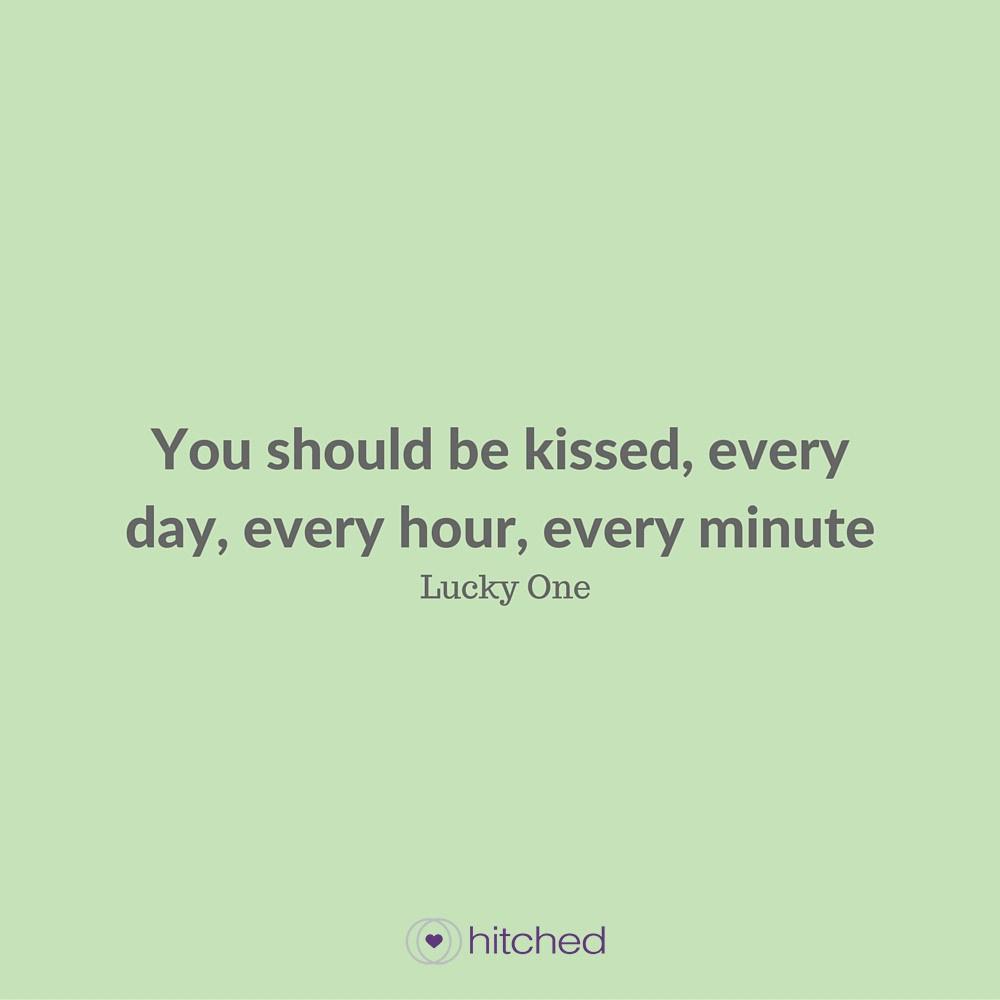 Lucky One
We love this dramatic and sometimes turbulent story about a US marine returning home from Iraq and this has to be one of our favourite lines from the movie.
"You should be kissed, every day, every hour, every minute."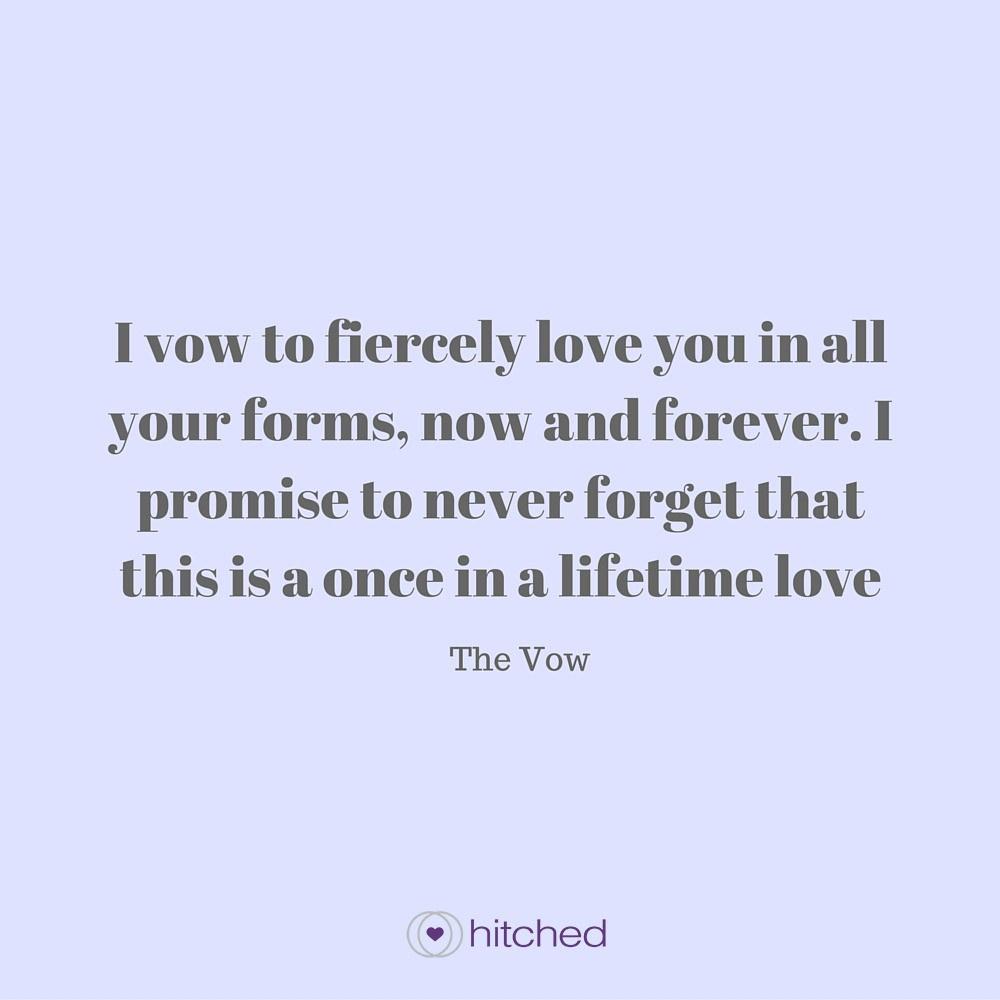 The Vow
If we lost our memories and Channing Tatum started telling us he was head over heels in love with us, we probably wouldn't argue it! Our favourite part of the film has to be the utterly romantic wedding ceremony where this line is spoken.
"I vow to fiercely love you in all your forms, now and forever. I promise to never forget that this is a once in a lifetime love."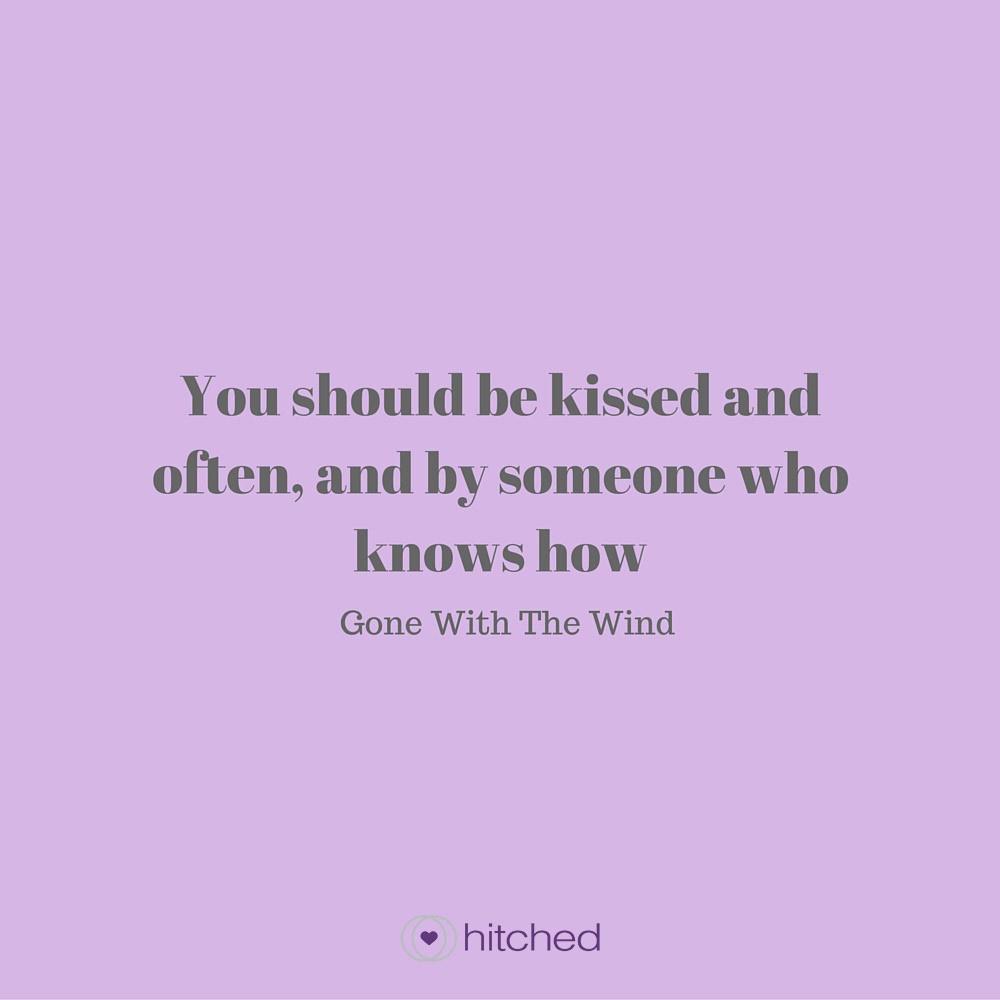 Gone With The Wind
This classic line from Gone With the Wind is timeless, romanatic and a perfect quote to write in your wedding card to your other half.
"You should be kissed and often, and by someone who knows how."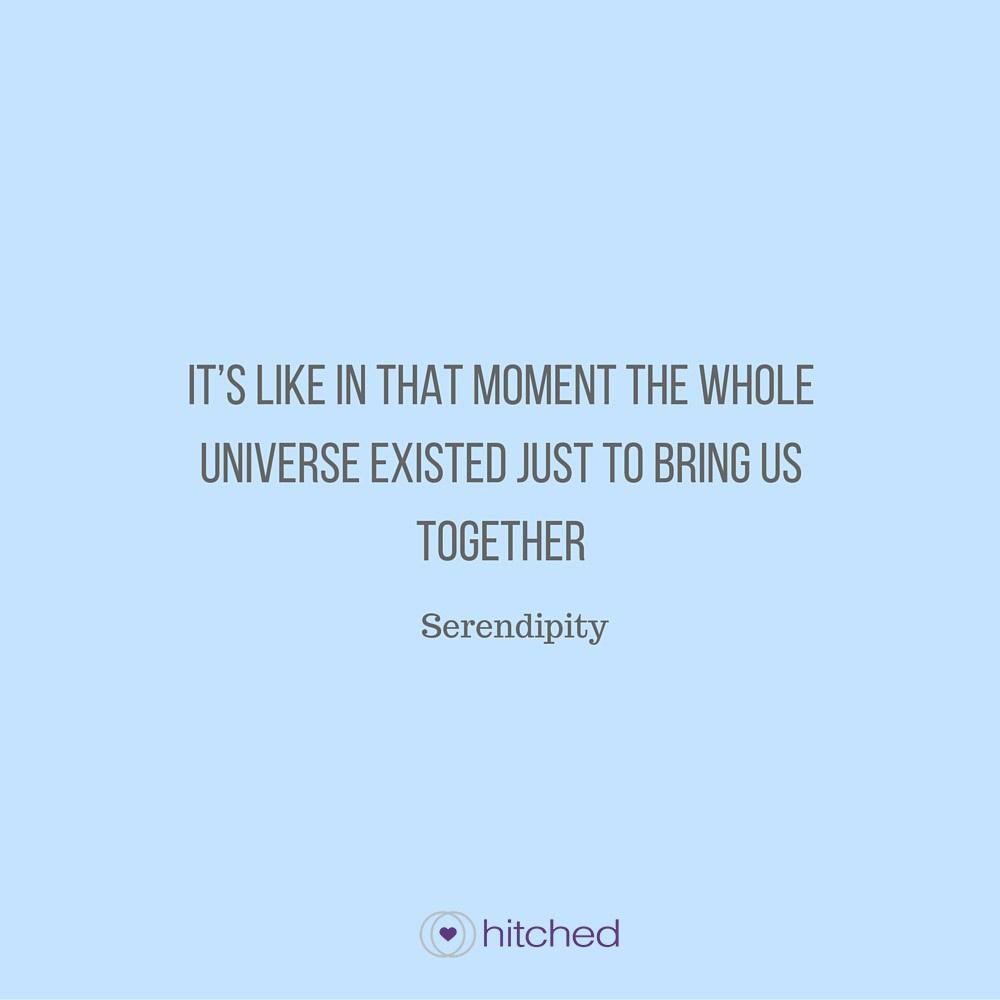 Serendipity
If you are a couple that believes in fate and destiny then this dreamy quote from Serendipity is just for you.
"It's like in that moment the whole universe existed just to bring us together."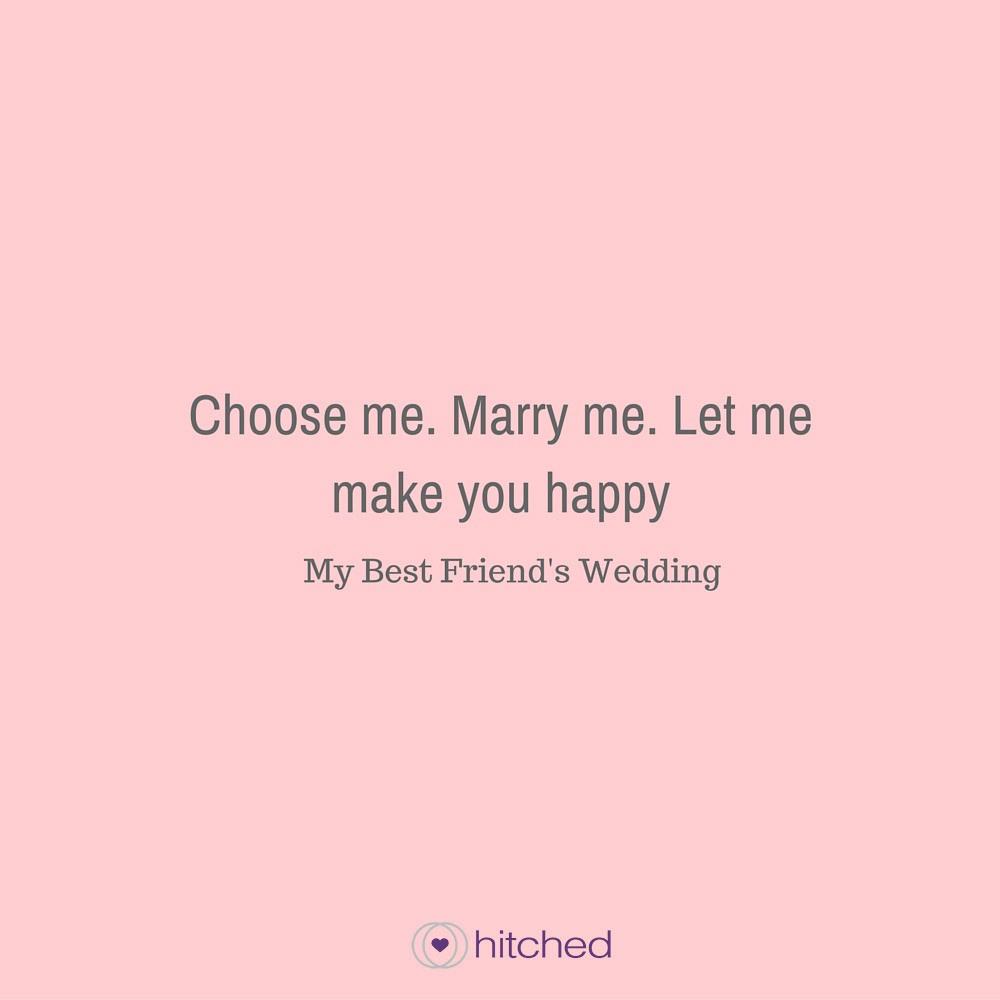 My Best Friend's Wedding
Ok, so we're not advocating trying to break up your best friend's wedding like Julia Roberts did! But the sentiment is beautiful and could be the perfect words to inspire a proposal.
"Choose me. Marry me. Let me make you happy."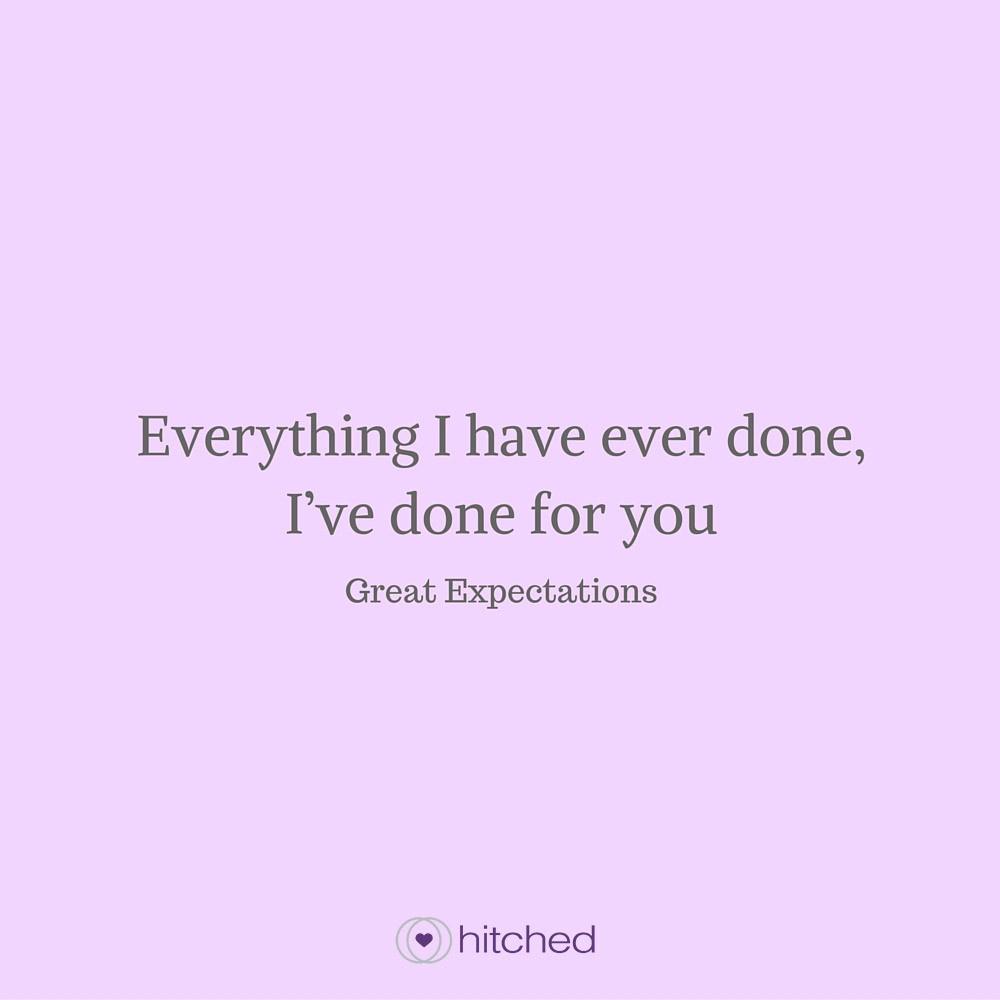 Great Expectations
We love the gravitas of this statement – if you are looking for more beautiful words from literature then don't miss our favourite quotes from novels article filled with even more romantic ideas.
"Everything I have ever done, I've done for you."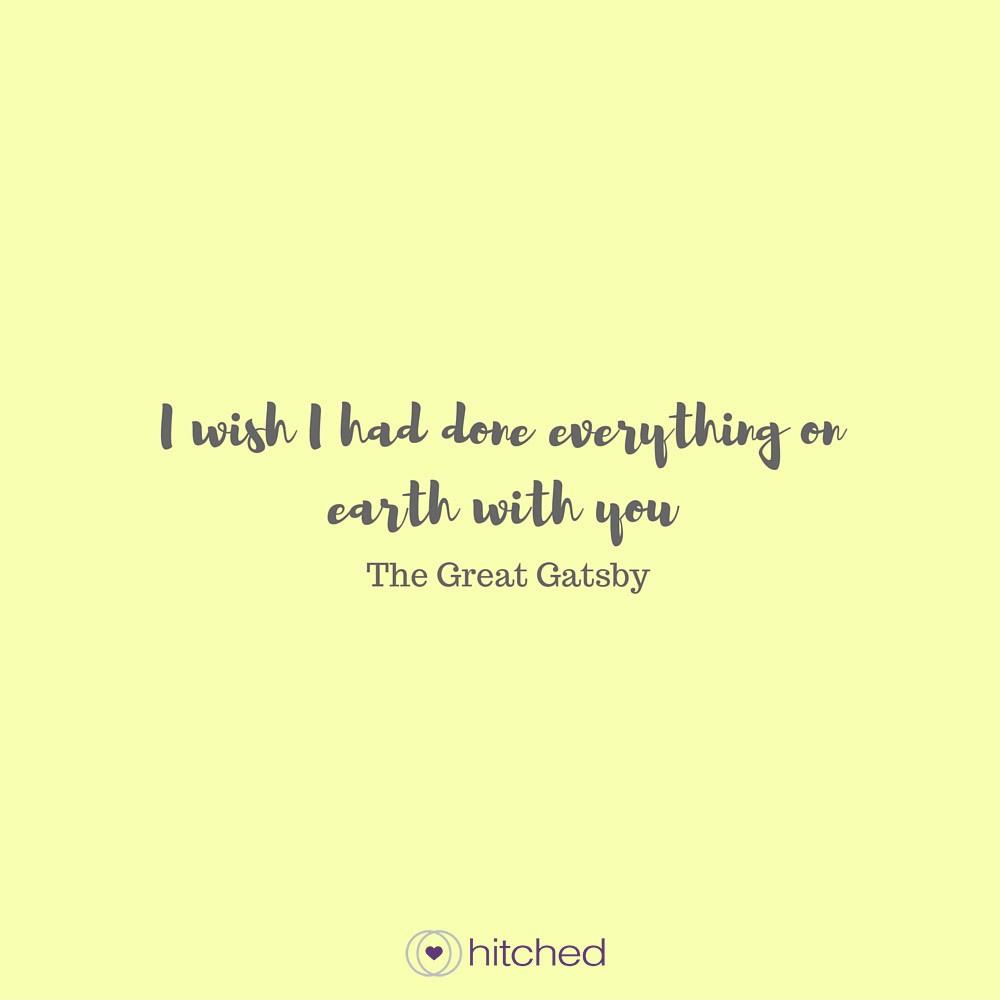 The Great Gatsby
If you are taking inspiration from the past with a 1920's style wedding dress or Gatsby inspired invitations then why not also include a quote from this stylish story on your wedding inviatations or order of service.
"I wish I had done everything on earth with you"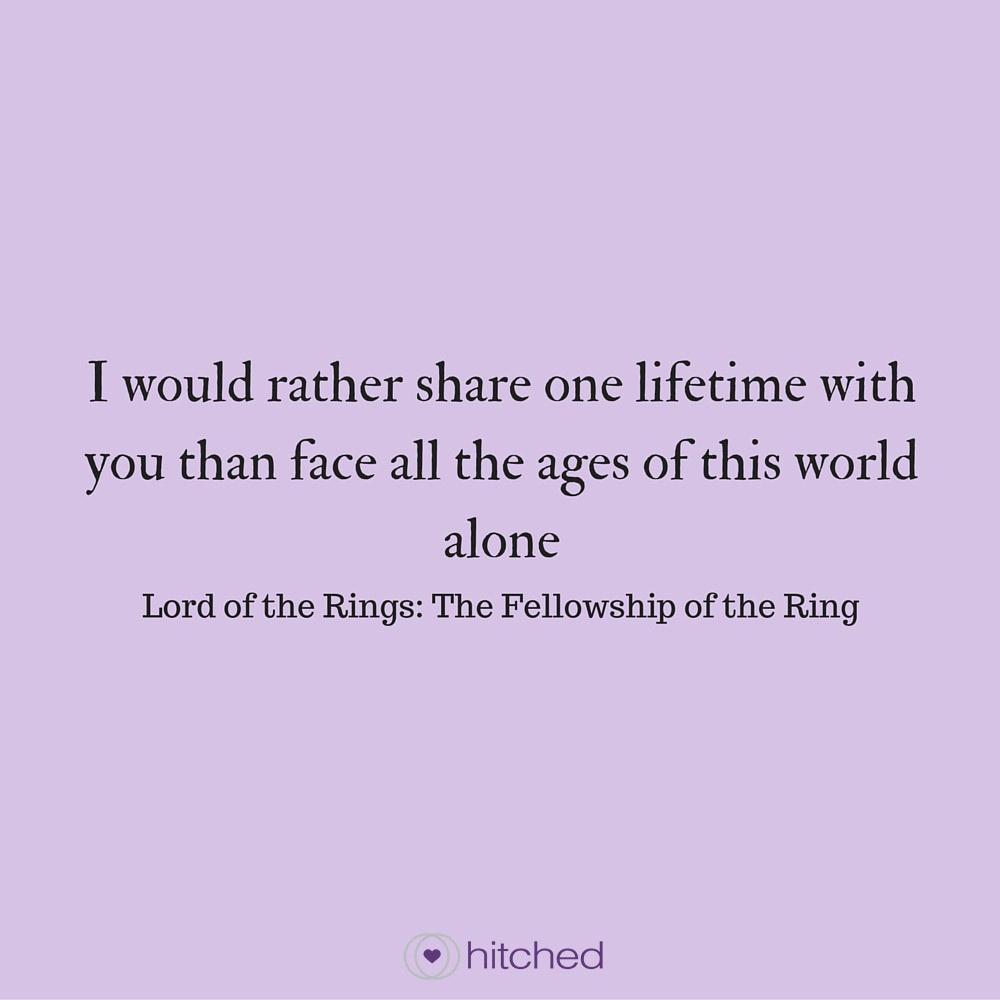 Lord of the Rings: The Fellowship of the Ring
Calling all Lord of the Rings fans, this line is perfect for your wedding did. Did you know you can even buy a Lord of the Rings style wedding ring? Yes really!
"I would rather share one lifetime with you than face all the ages of this world alone."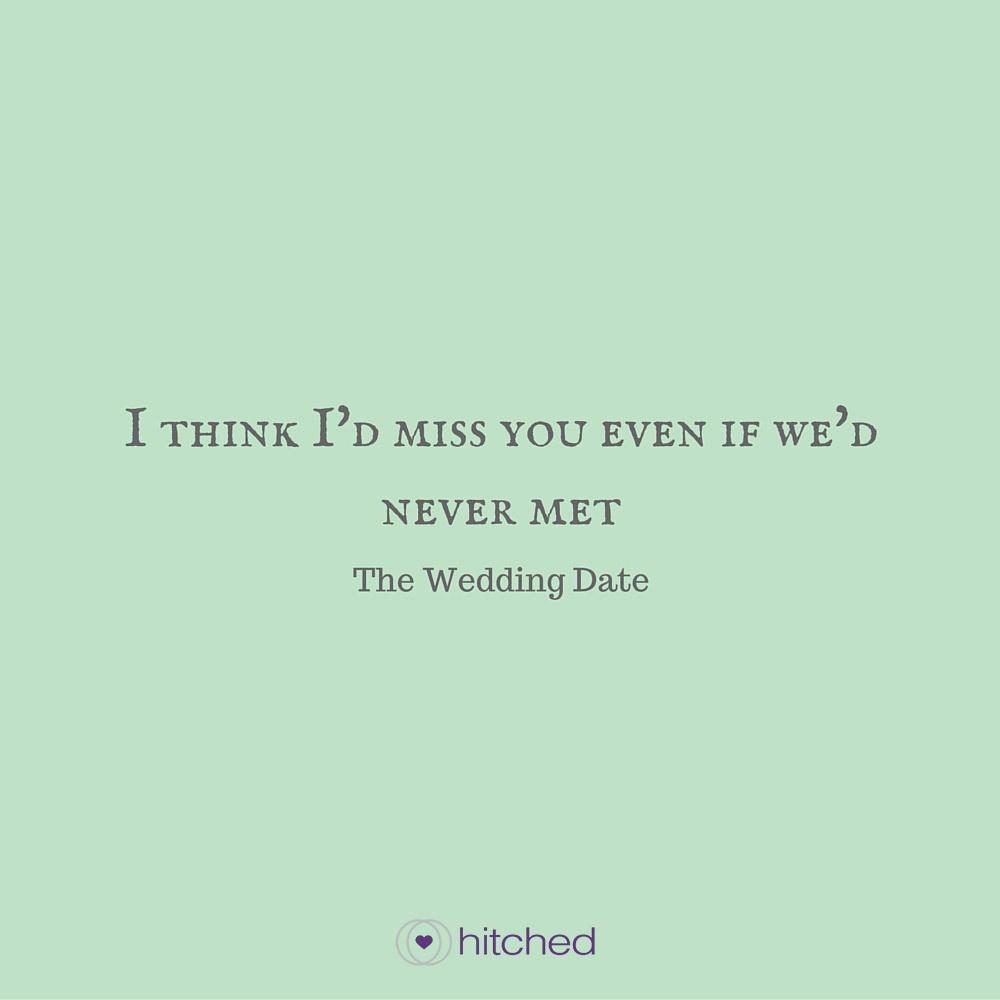 The Wedding Date
Facing the dilemma of going to her little sister's wedding alone and bumping into her ex is too much for Kat so she hires a charming male escort and they just happen to fall in love.
"I think I'd miss you even if we'd never met."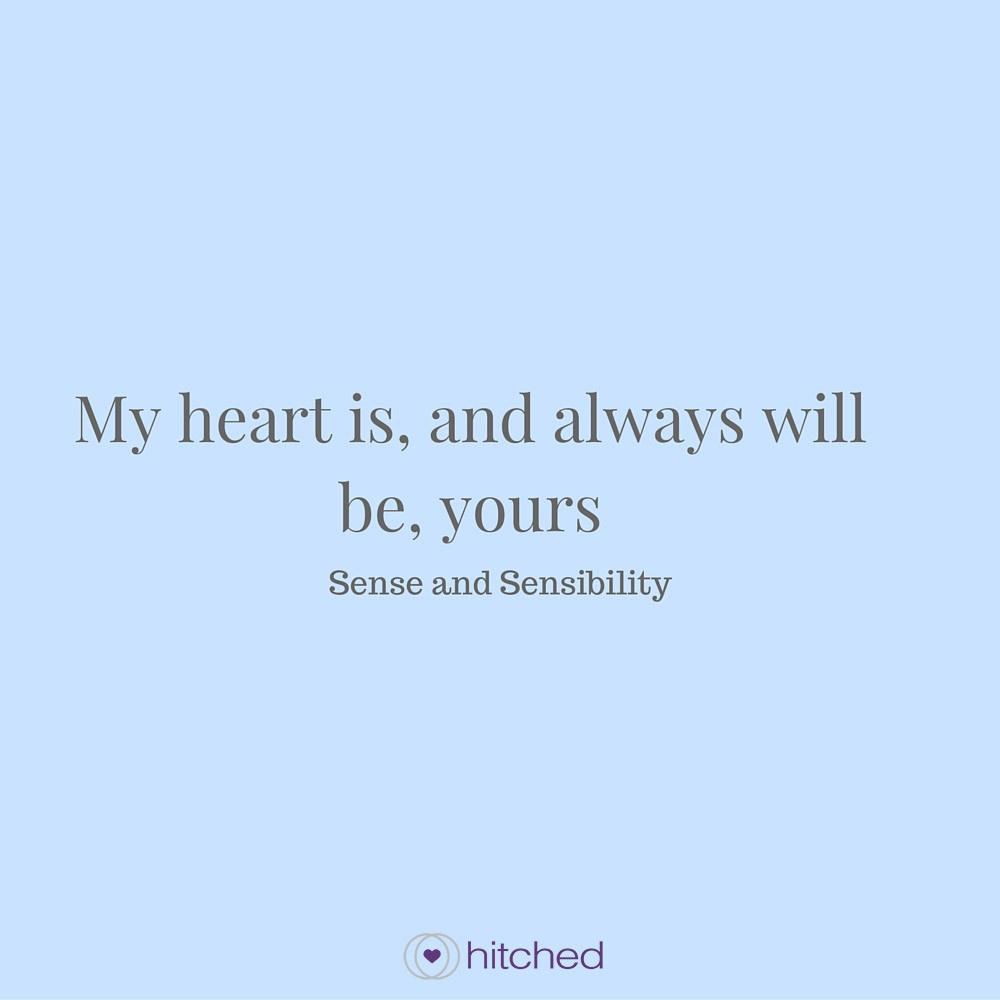 Sense & Sensibility
This romantic Jane Novel classic is the perfect quote for literature lovers. If this is just your style then don'tmiss our Hitched edit of the most amazing library wedding venues.
"My heart is, and always will be, yours."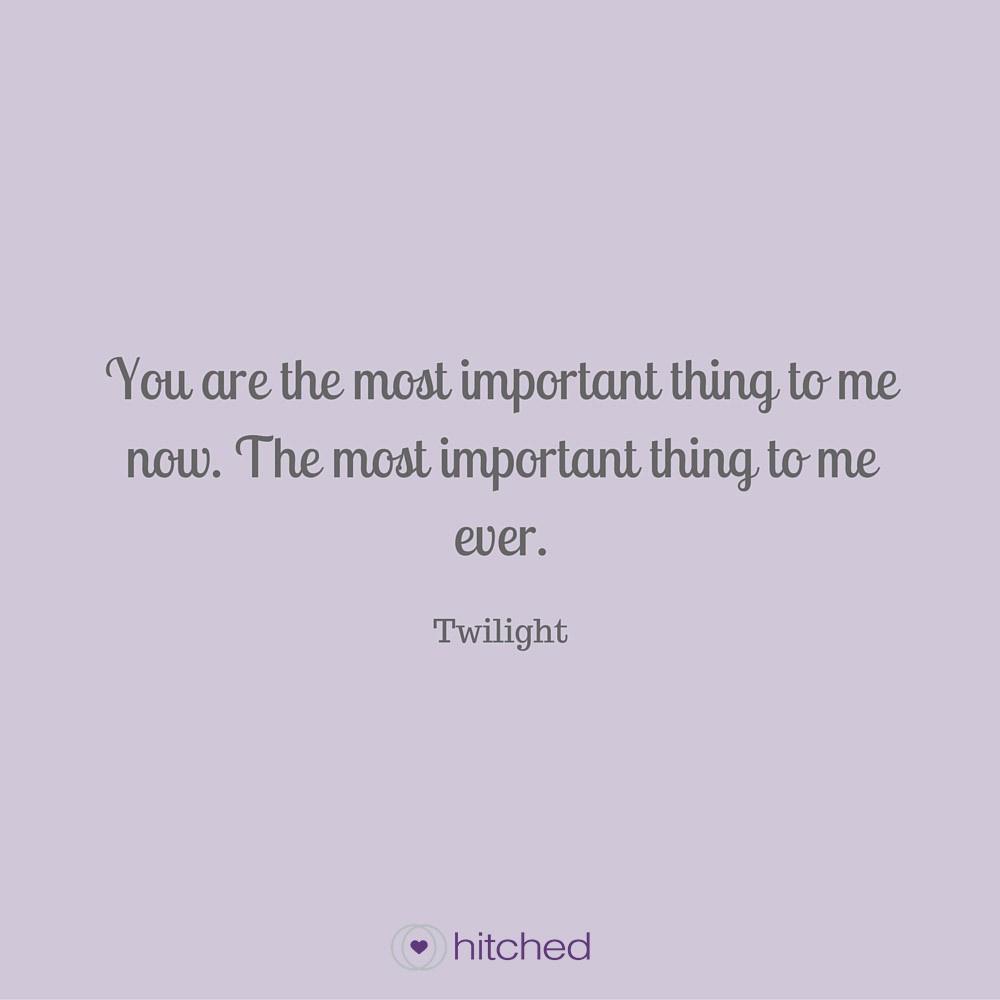 Twilight
Edward and Bella's love story is so passionate and intense it leaves our own relationships looking rather mediocre…I mean, we never had to fight to volturi to prove our love…
"You are the most important thing to me now. The most important thing to me ever."

Spiderman
If you or your other half are big superhero fans then here's the perfect way to add some superhero style to your wedding day.
"When you look in her eyes and she's looking back in yours, everything feels… not quite normal. Because you feel stronger and weaker at the same time. You feel excited and at the same time, terrified. The truth is… you don't know what you feel except you know what kind of man you want to be. It's as if you've reached the unreachable and you weren't ready for it."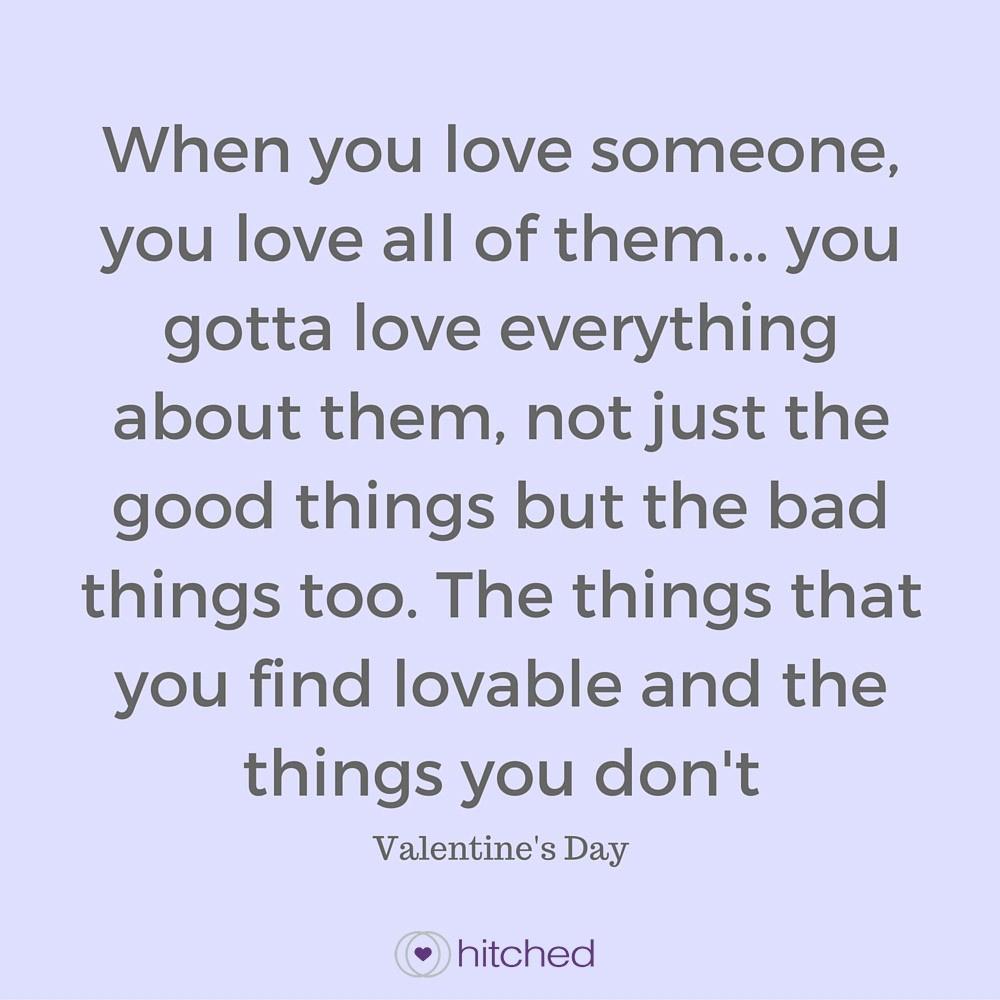 Valentine's Day
We love this wise and super-cute phrase from Valentine's Day – proving you don't have to be perfect all the time.
"When you love someone, you love all of them… you gotta love everything about them, not just the good things but the bad things too. The things that you find lovable and the things you don't."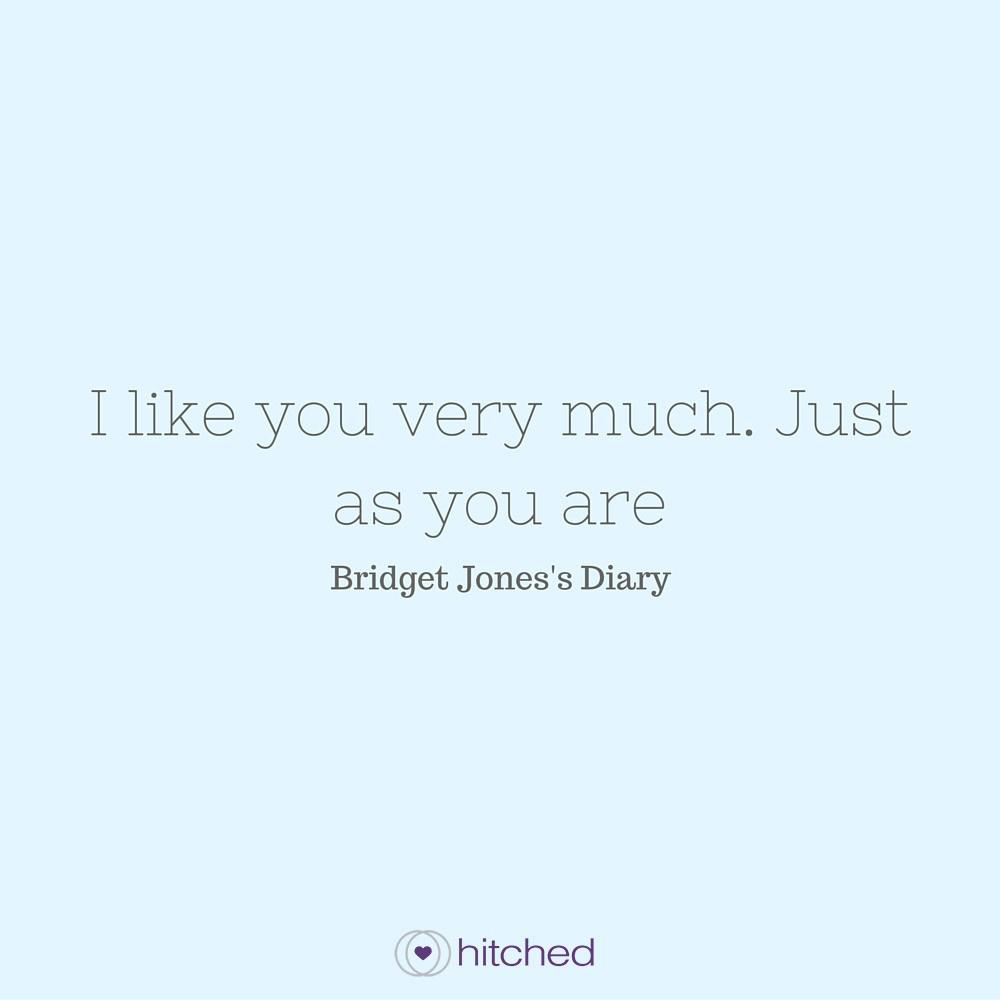 Bridget Jones's Diary
Mark Darcy made our hearts melt when he said these utterly perfect words to Bridget.
"I like you very much. Just as you are."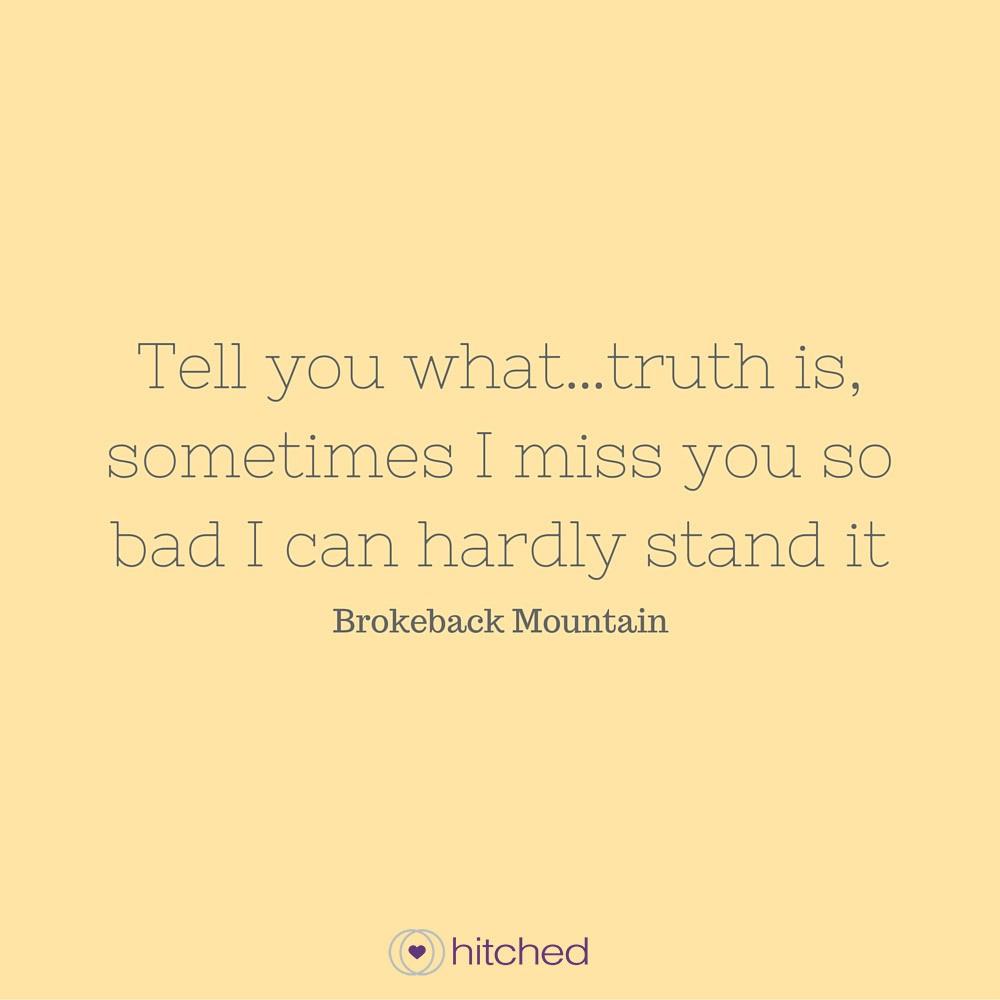 Brokeback Mountain
If you have been in a relationship that required a lot of time apart then this passionate quote is perfect for you.
"Tell you what…truth is, sometimes I miss you so bad I can hardly stand it."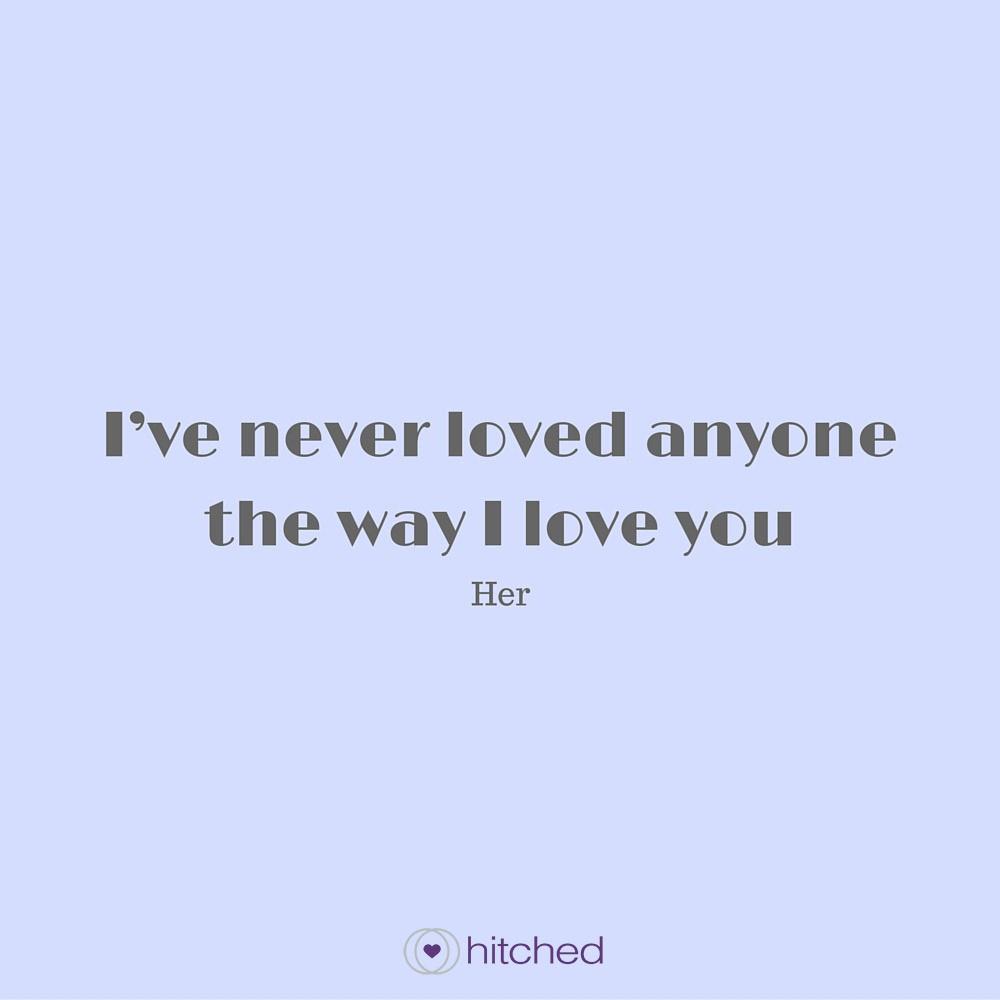 Her
We never expected to feel quite so strongly about a relationship between a man and a machine, we love this modern day love story that throws up the ethical questions around artificial intelligence.
"I've never loved anyone the way I love you."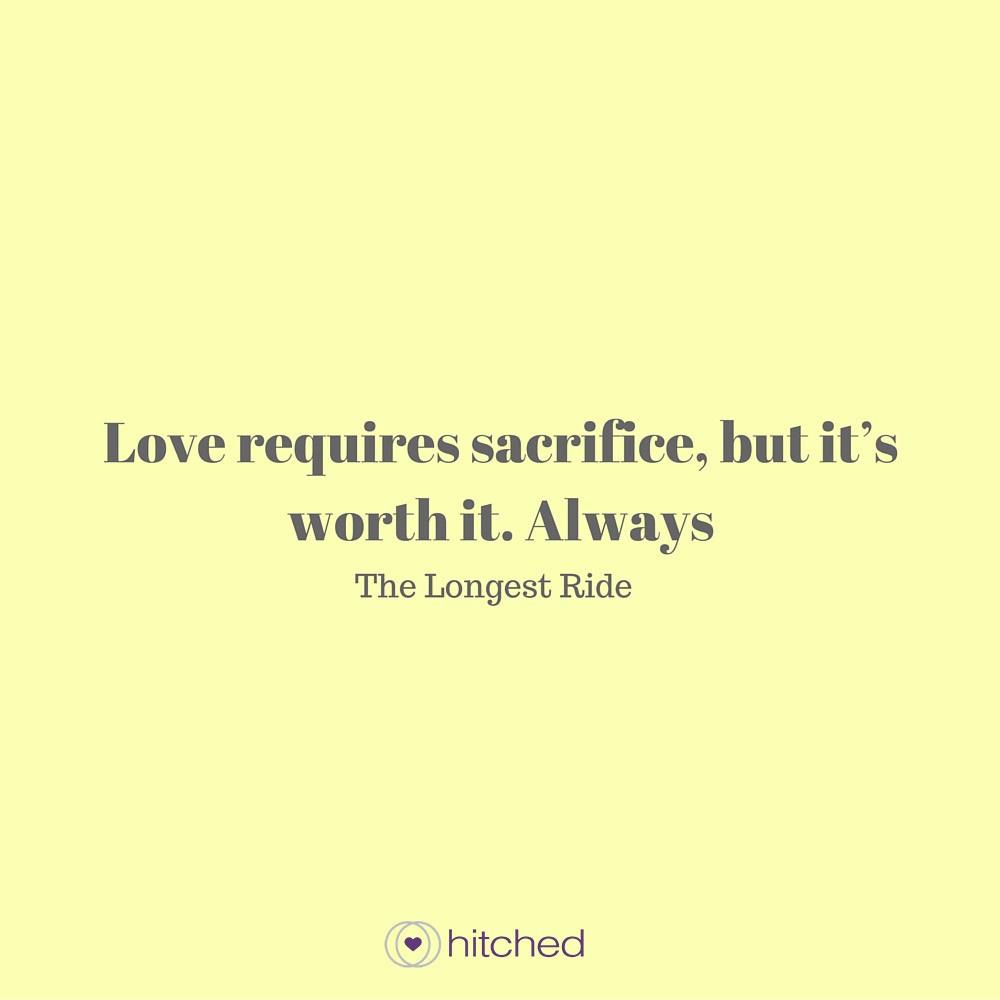 The Longest Ride
Another spectactular story from The Notebook's Nicholas Sparks, these words sum up love beautifully.
"Love requires sacrifice, but it's worth it. Always."

If you can't get enough of these romantic quotes then don't miss some of our favourite romantic quotes from literature.