29 of the Most Tear-Jerking Wedding Photographs
Grab the tissues - we've rounded up 29 of the most emotional, tear-jerking wedding photographs. You're guaranteed to well up!
We have included third party products to help you navigate and enjoy life's biggest moments. Purchases made through links on this page may earn us a commission.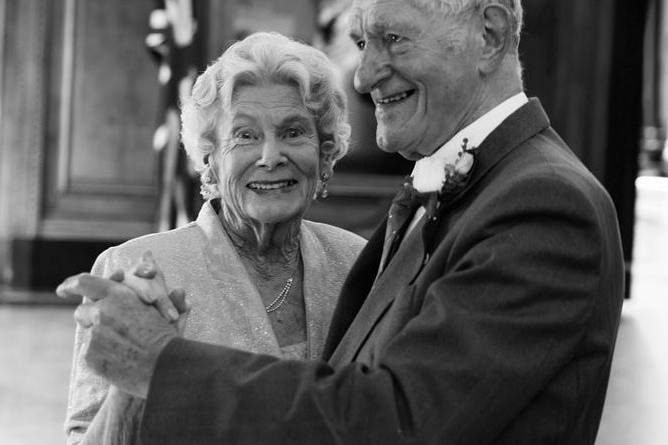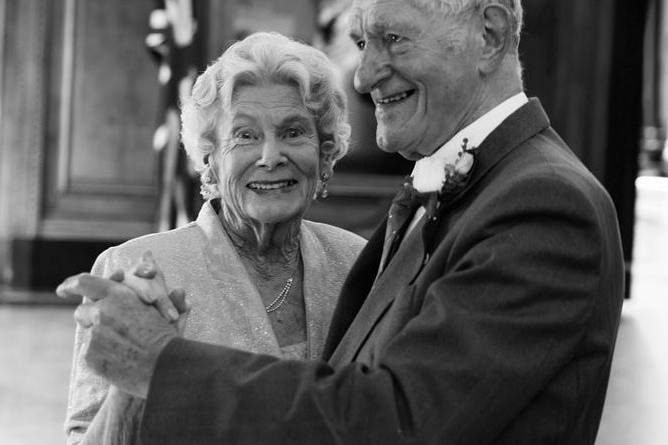 Weddings are an emotional time – trust us, we've mapped out the emotional stages of planning a wedding – and the beauty of having a wedding photographer is that you'll have someone on hand to capture all those beautifully emotive moments. We've rounded up 29 of the most tear-jerking wedding photographs – grab the tissues and get ready to well up.
This tender moment shared between the bride and the adorable flower girl – complete with fairy wings – is made even more beautiful with the black and white colouring. How adorable are those little chubby cheeks and the way the bride is resting her head on top of the little girl's? This is a really special moment caught on camera.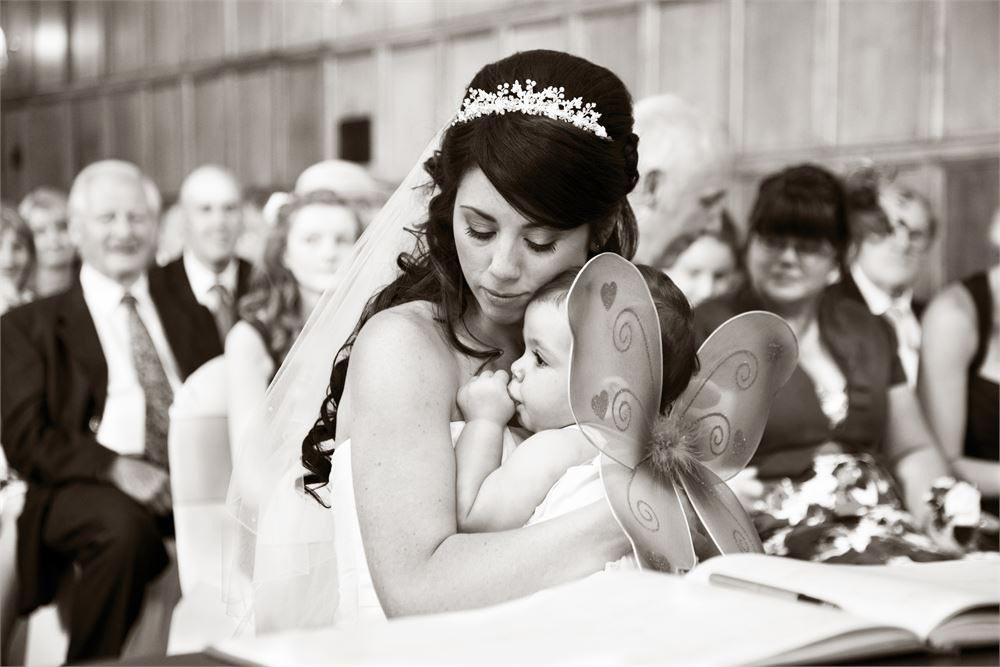 Photo credit: AHP Photography
READ MORE: 23 Flower Girl Outfits That Are Fit for a Princess
This candid snap of two grooms in coordinating pastel suits sharing a hug is lovely. We love the huge grin on the face of the groom in the blue suit, whilst his partner has his head ducked down close to his chest. You can feel the happiness and love radiating out of this picture.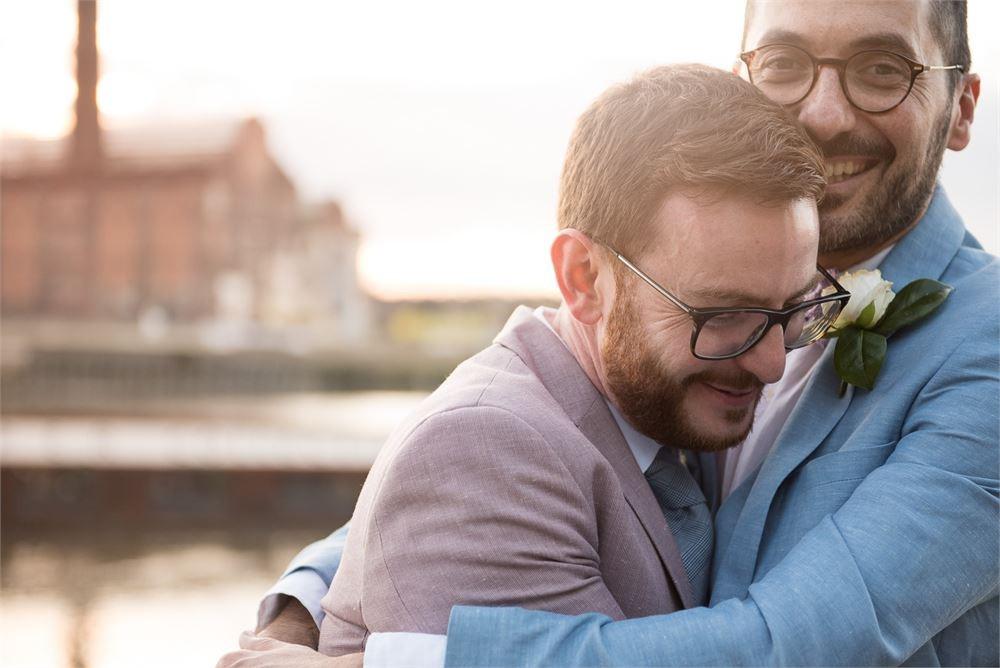 Photo credit: Fiona Kelly Photography
We defy you not to feel tears springing up as you look at this gorgeous picture. You can't even see the bride, but you know just from the expression on her groom's face as he looks over his shoulder towards her that she looks totally radiant. You can see the pride and emotion in his face – stunning.
READ MORE: The Best Wedding Photographers in Cardiff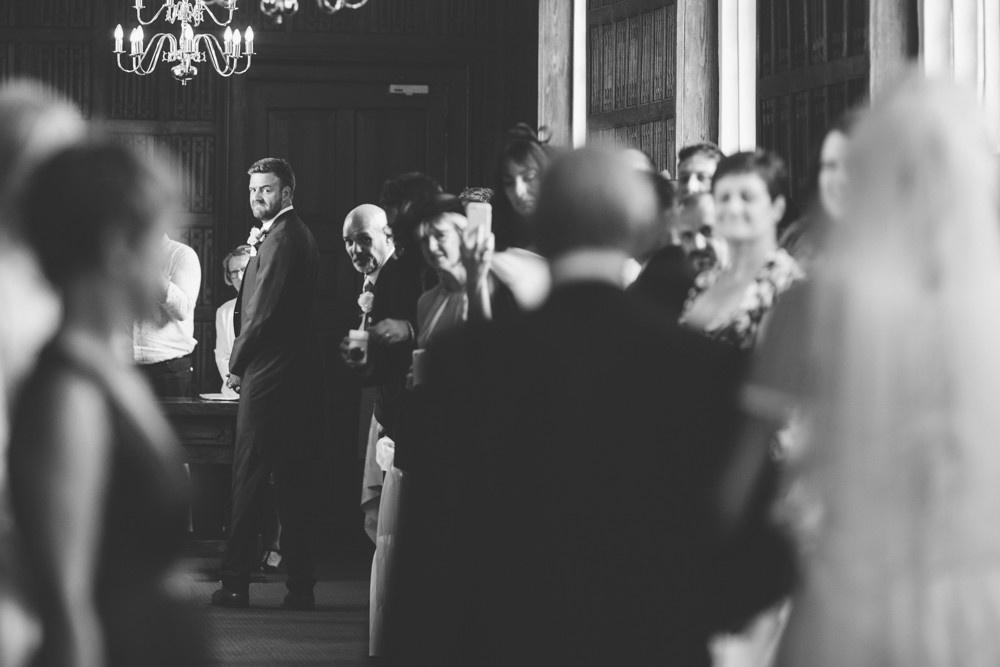 Photo credit: Him and Her Photography
READ MORE: 29 of Our Favourite First-Look Photos
We felt all the feels looking at this super cute picture of a tiny flower girl dancing with a bridesmaid. There's nothing cuter than watching a toddler dance and we love how the bridesmaid is sitting down to help her little dance partner really get into it – also, how cool does that wedding band look?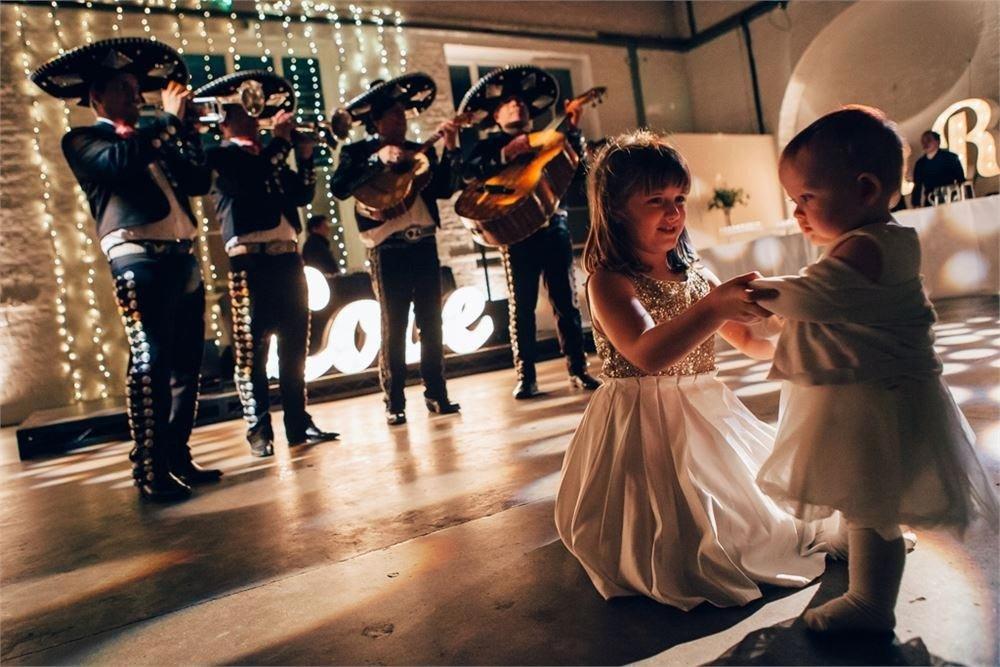 Photo credit: Love and Adventures
There is something really lovely about a father of the bride photo, and we are drawn to the tenderness in this picture as the bride's dad lifts her veil as she approaches her groom. You can tell by his serious expression how much he's revelling in the moment.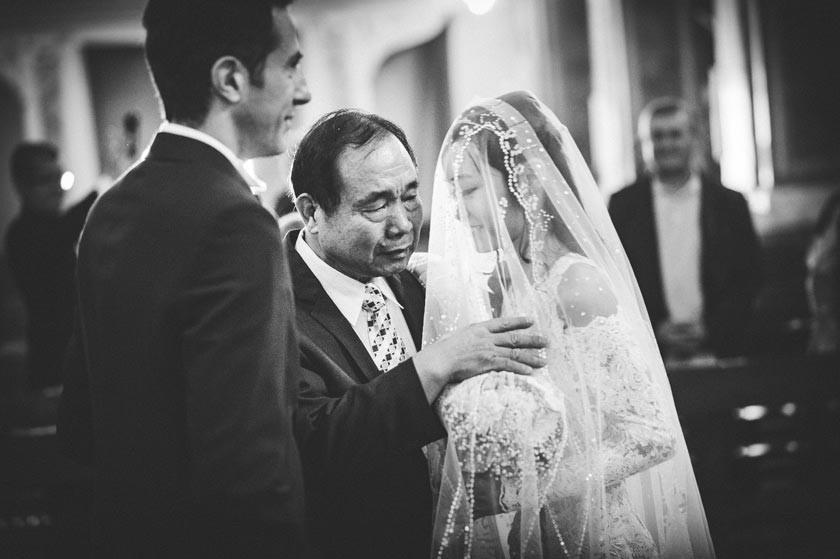 Photo credit: Paul Stott Photography
READ MORE: 35 Totally Emotional Father of the Bride Pics
How cute is this snap? The groom can't keep his emotions in check as his bride joins him at the altar, and she's clearly delighted by his reaction, reaching up to wipe a tear away. You can tell this is one blissfully happy couple – and what a gorgeous moment to have captured on film.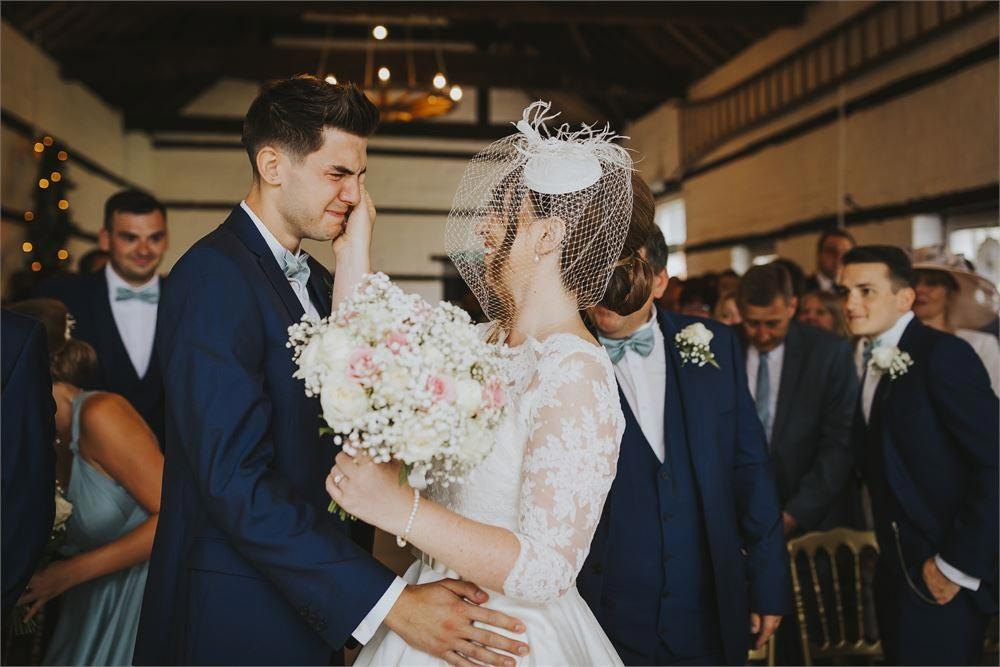 Photo credit: Benjamin Stuart Photography
Some people want their wedding day to be just like a fairy tale, and we think this enchanting photograph perfectly encapsulates that. The surrounds are so dark and mystical, and that fairy light-adorned gazebo really adds to the magic.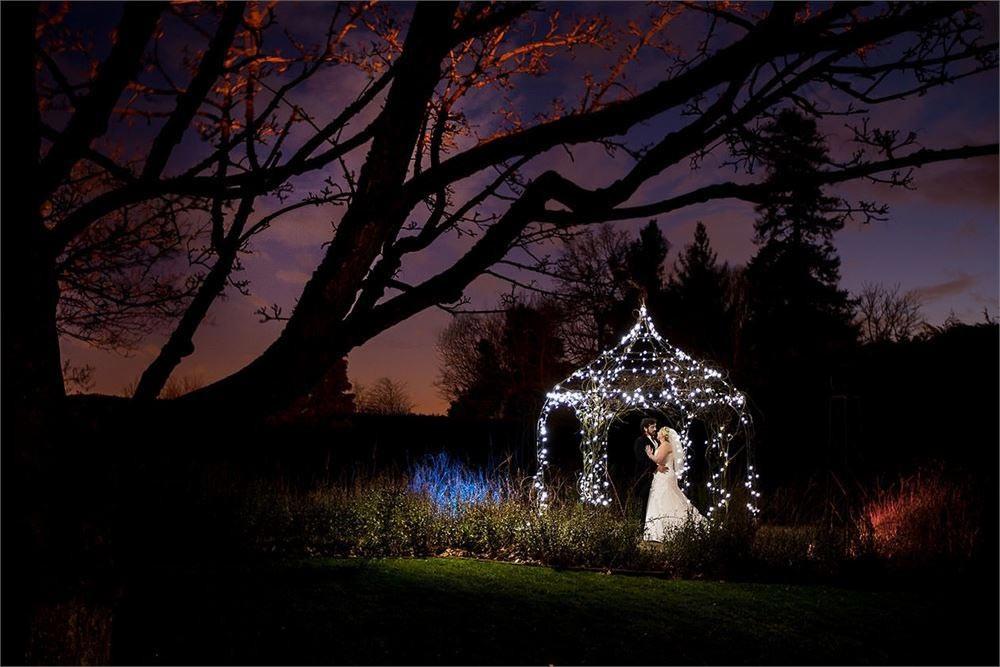 Photo credit: Gomes Photography
If you like a little more drama in your photography, what about this emotive shot? The couple are totally lost in the moment with the groom sweeping his bride back for a dramatic, Hollywood-worthy kiss. The illuminated background really adds to the picture too.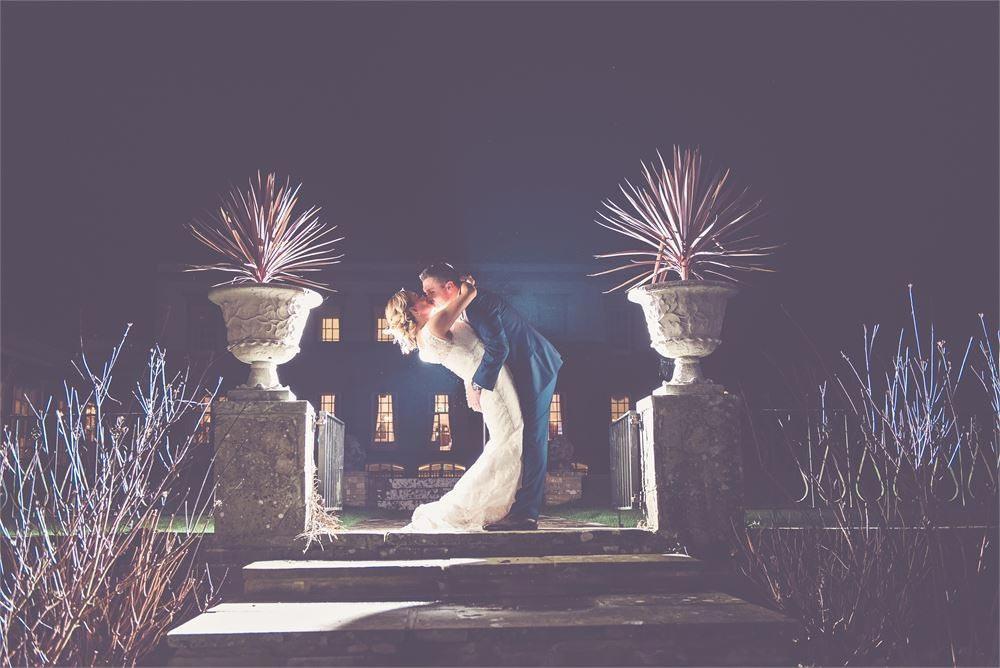 Photo credit: Joanna Cleeve Photography
We can't tell if this couple have collapsed into giggles or are overcome by tears of joy – either way, it's a heart-warmingly intimate moment. We love how she's leaning into his chest and he's pressing his face up against her hair.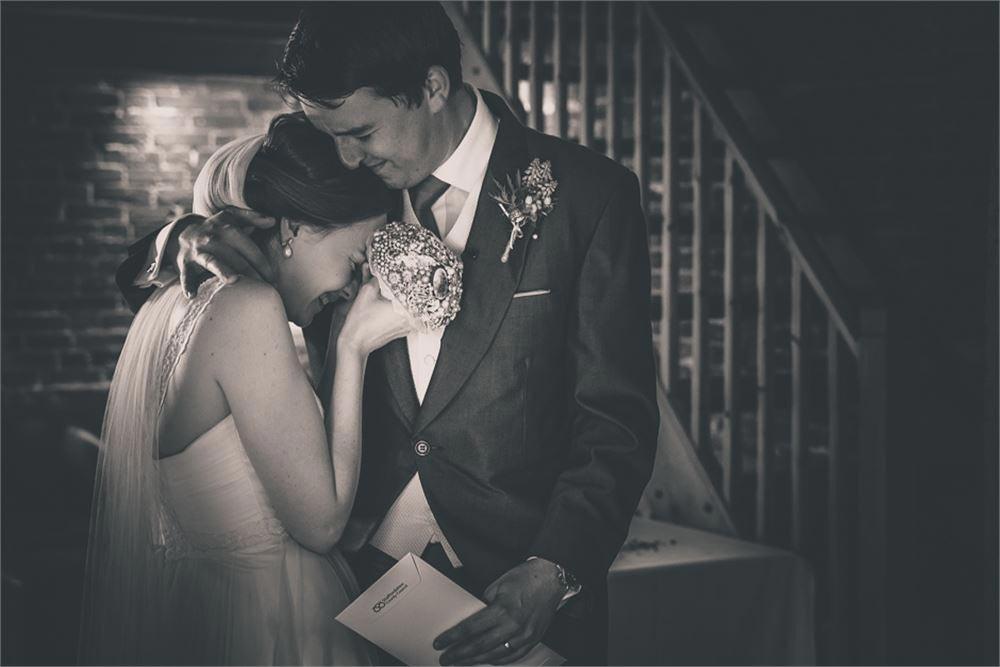 Photo credit: Mease Valley Photography
READ MORE: 43 Wedding Snaps That Are Total Relationship Goals
We can't know the relationship between this pair – it could be the bride's granddad, or an equally important older relative – but this is a super cute, tender moment snapped as they share a dance together. You can tell this will become a treasured photo and that's enough to give us goose bumps.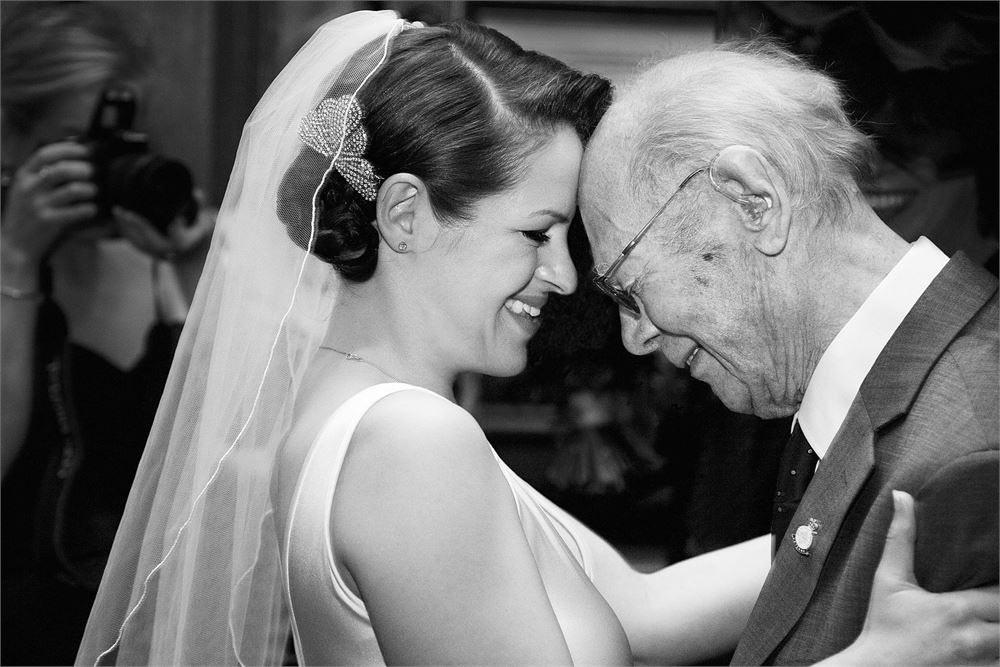 Photo credit: Peartree Pictures
This is a lovely, tranquil moment between the bride and groom – away from the noise and bustle of the wedding party, they're taking a moment out to enjoy each other's company and you can feel that just by looking at their expressions. Their closed eyes and head tilts say it all.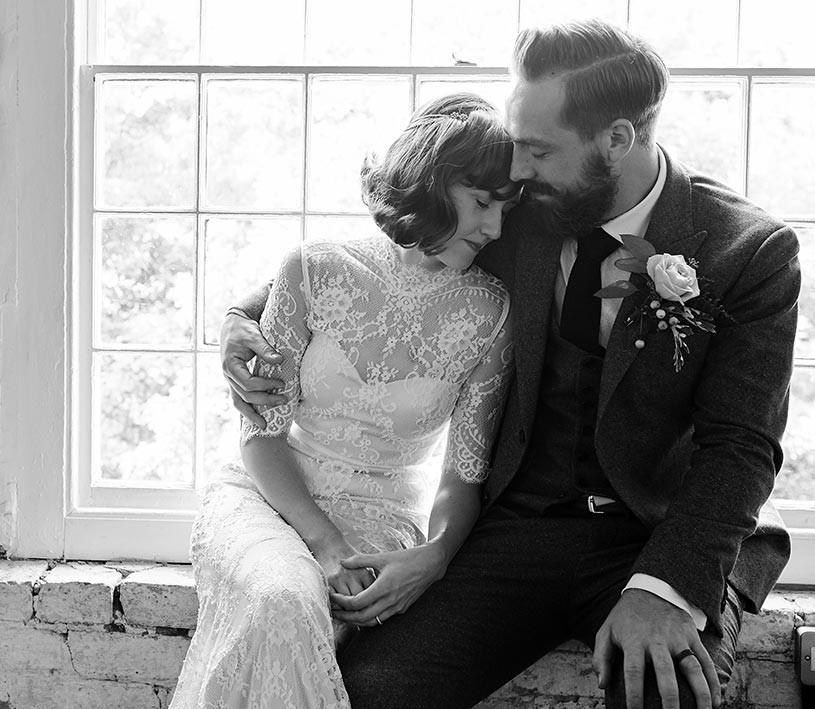 Photo credit: Byasha Photography
This couple have just become married and whilst the room is full of people, you can tell they're in a world of their own. Whether he's whispering in his ear or kissing him, just look at that radiant expression – they're both totally lost in the moment.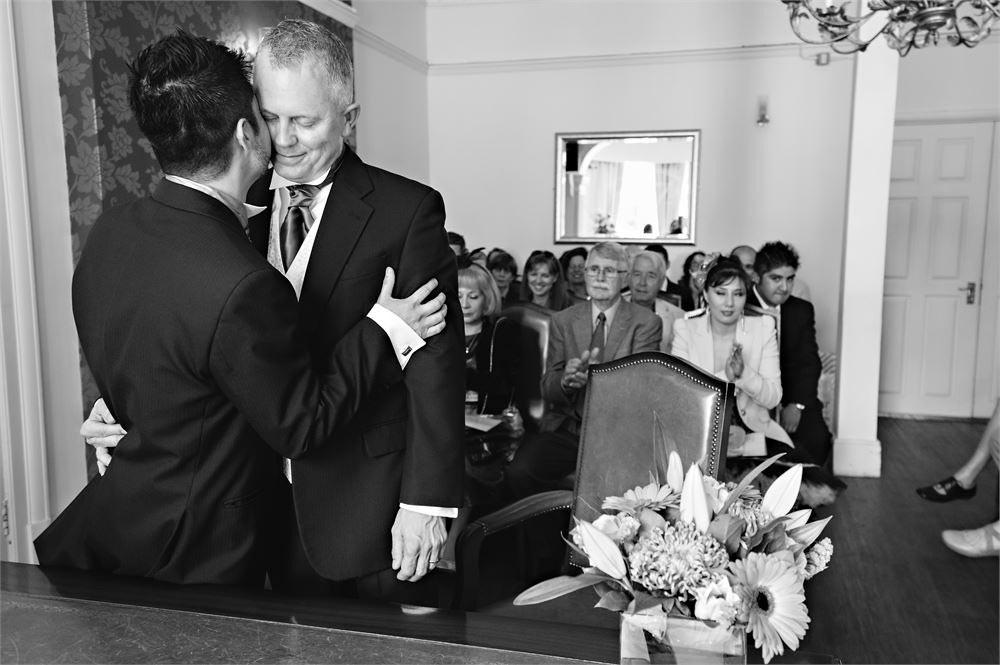 Photo credit: Guy Milnes Photography
Love knows no age limit – this adorable pair are celebrating their marriage with a dance and we felt tears coming to our eyes looking at their delighted expressions. Can we say couple goals?!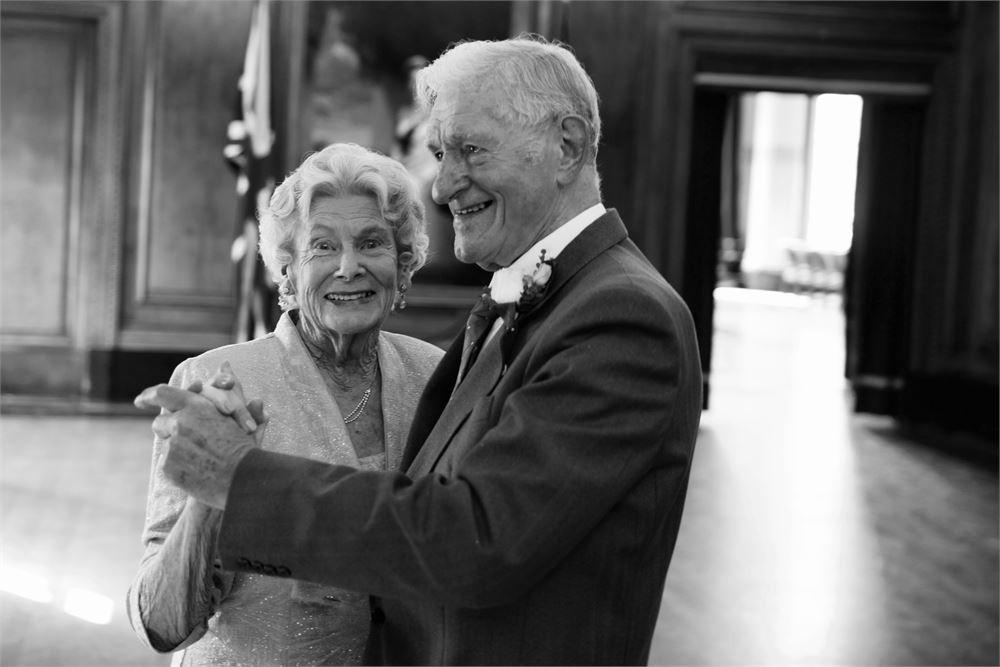 Photo credit: KoaSound Photography
We're total suckers for anything sparkly at a wedding and the drama and emotion of this photo totally drew us in. We love the super smart couple proudly walking through an archway of light. What a simple but beautiful scene.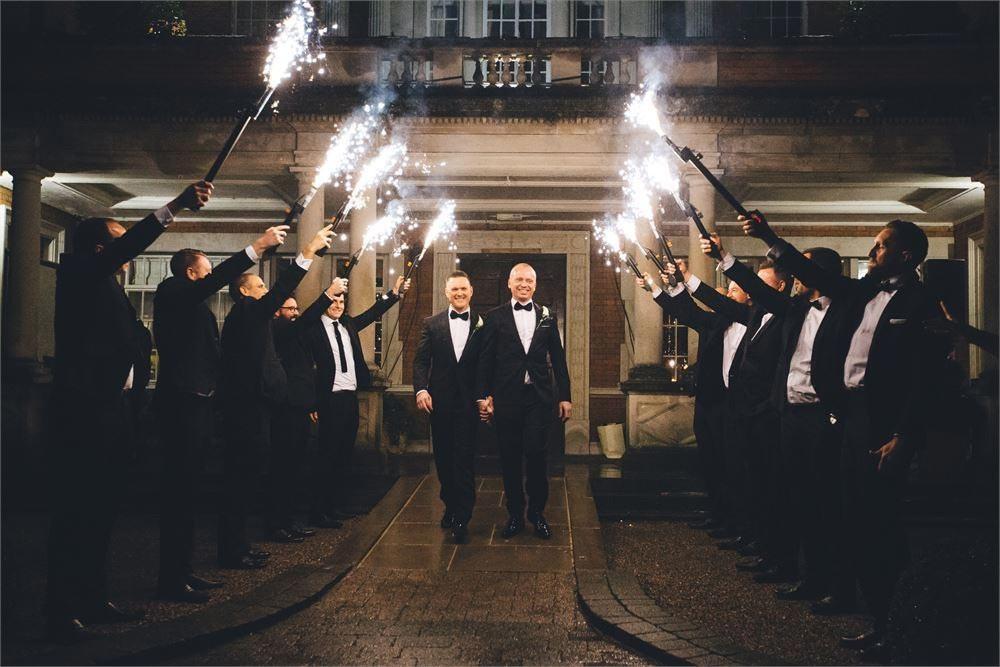 Photo credit: Mike Plunkett Photography
READ MORE: 33 Glittery Wedding Ideas for Sparkle-Lovers
Just look at the totally ecstatic expression on this bride's face! Just looking at how excited and happy she is has us feeling a little emotional. Your wedding is supposed to be the happiest day of your life and you can totally tell for this pair it definitely is.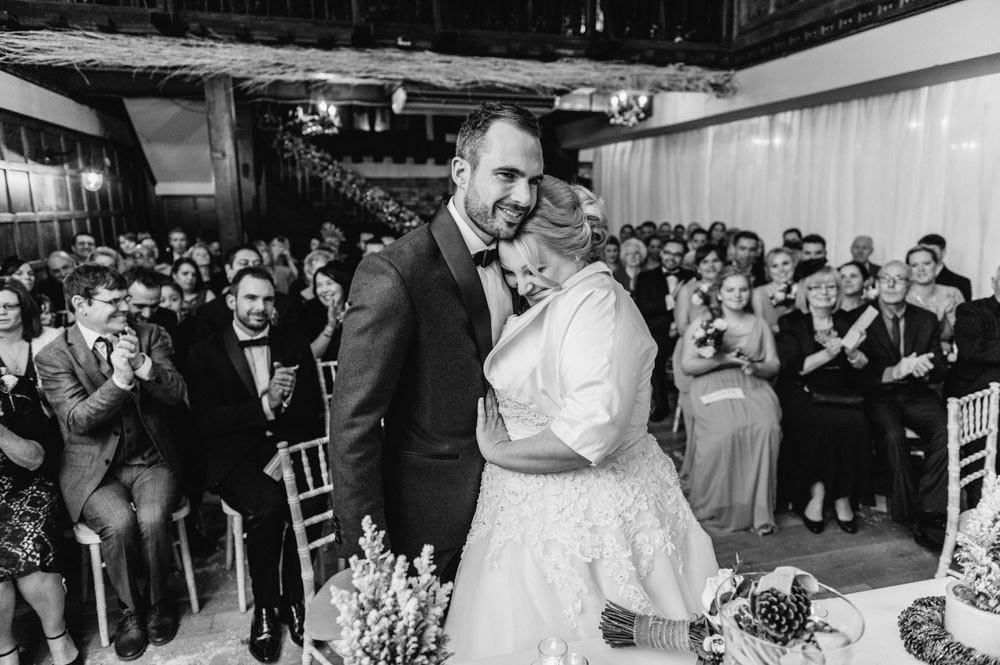 Photo credit: Ross Hurley Photography
This gorgeous image proves why you shouldn't be down if rain is forecasted for your wedding day – just look how magical it makes this photograph. The newlyweds don't even seem to have noticed the rain as they're totally wrapped up in each other. He's drawing her waist closer to him and she's cupping his face, completely immersed in their kiss.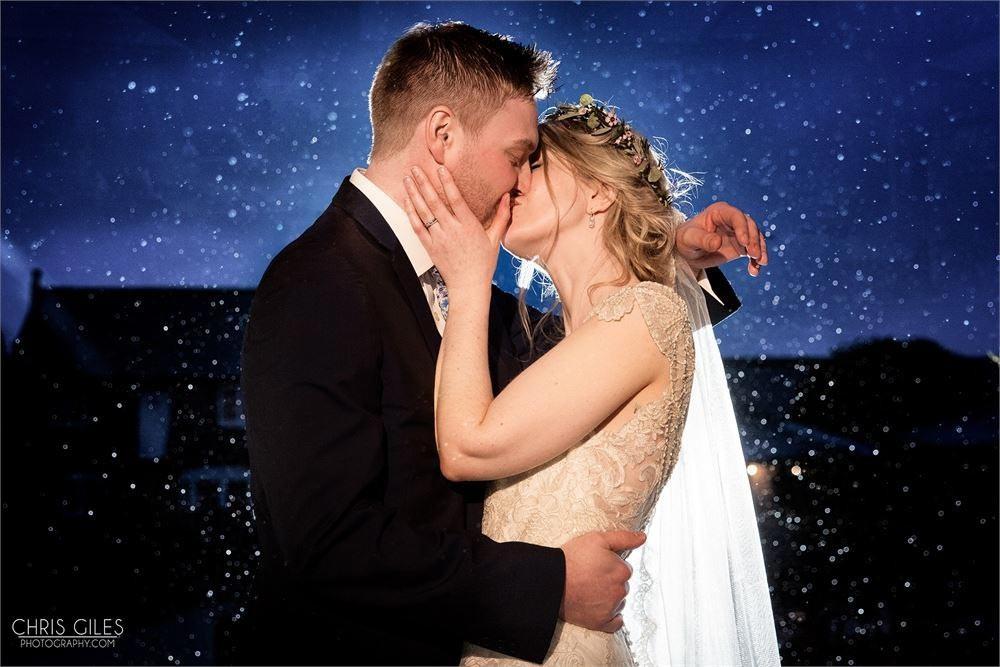 Photo credit: Chris Giles Photography
READ MORE: The Most Stunning Rainy-Day Wedding Photos
Everyone knows the bride and groom sharing their first dance is a really emotional moment, but what about these tiny toddlers have a first dance of their own? Their formal outfits are simply adorable.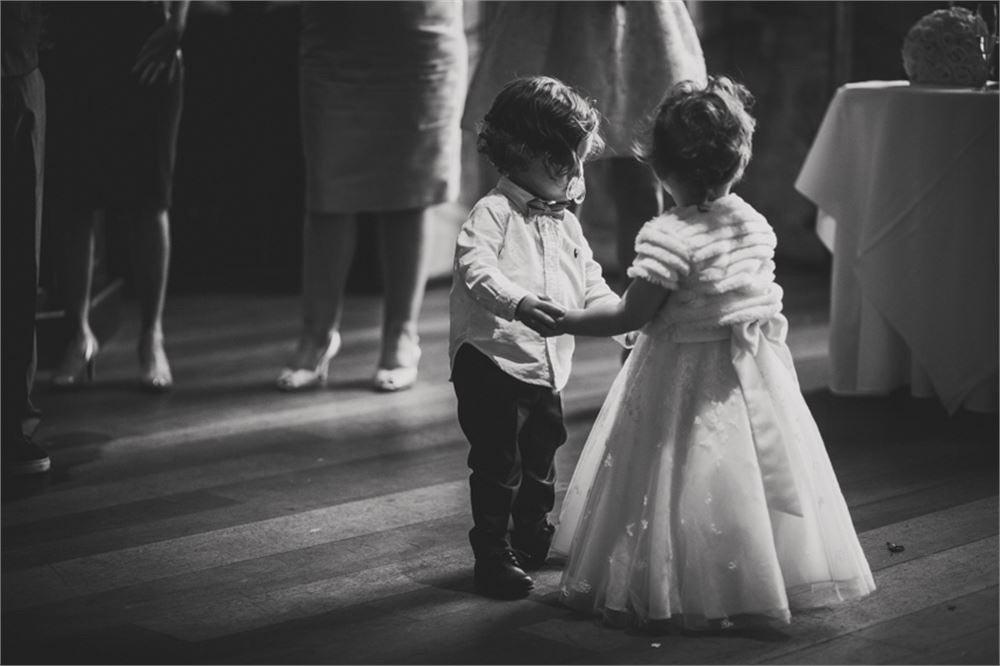 Photo credit: Hillier James Photography
You'll recognise this pair as the dancing couple above. Here they are during their wedding ceremony and their serious expressions make our hearts skip a beat. Just look how much pride is in the groom's facial expression and how intently his bride is listening.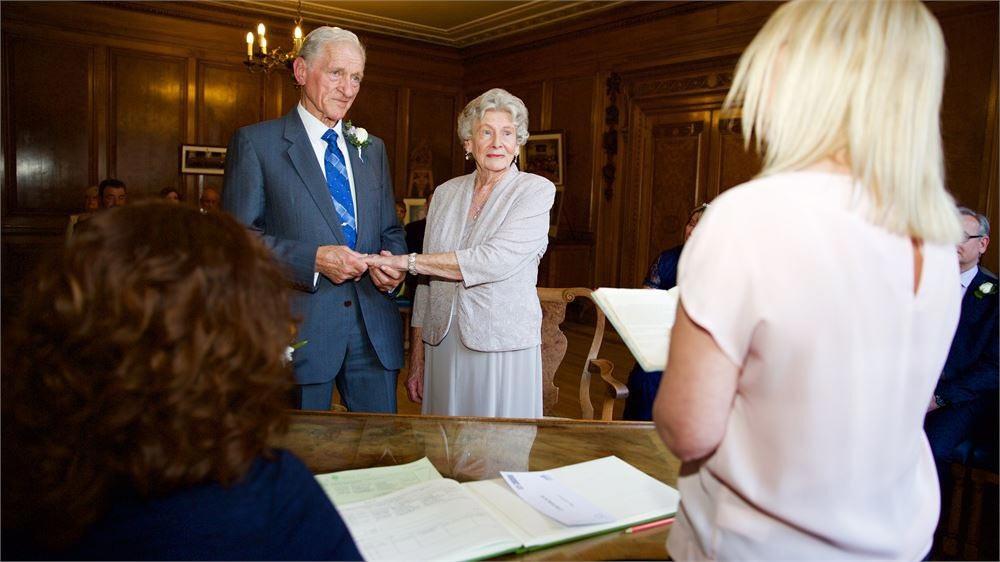 Photo credit: KoaSound Photography
The wait is just too much for this groom, who has started welling up before he's even seen his bride! The sense of emotion and anticipation is evident here and we can't help but get swept up in it too.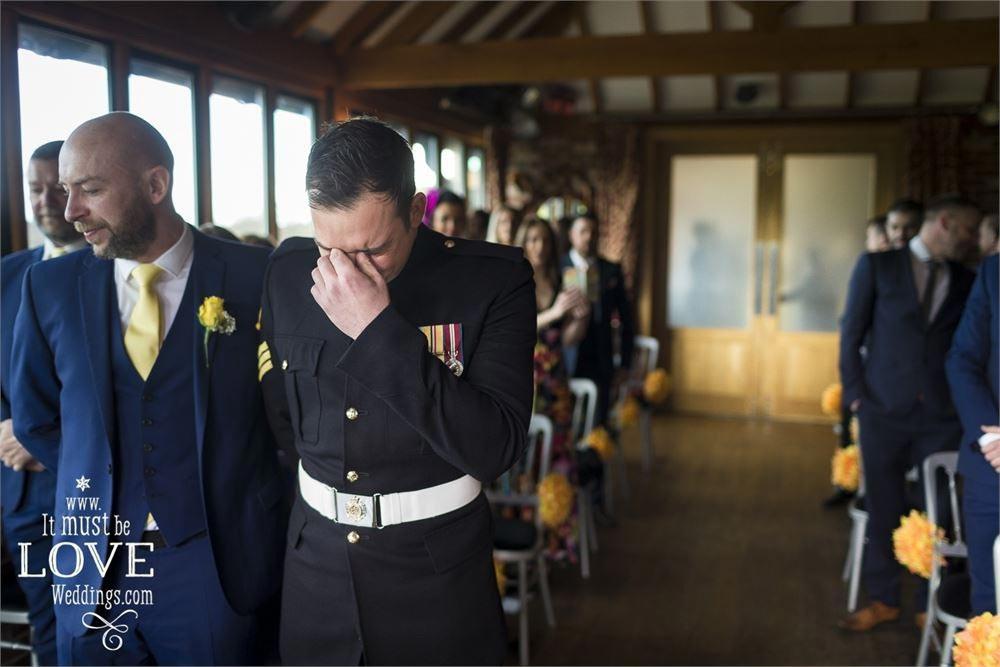 Photo credit: It Must Be Love Photography
At first glance, this looks like a picture of a couple kissing. But take a closer look and prepare to feel things. We love the groom's expression – they say you know you're in love when you find yourself smiling when you kiss them. He's broken out into a grin as he kisses his beautiful bride.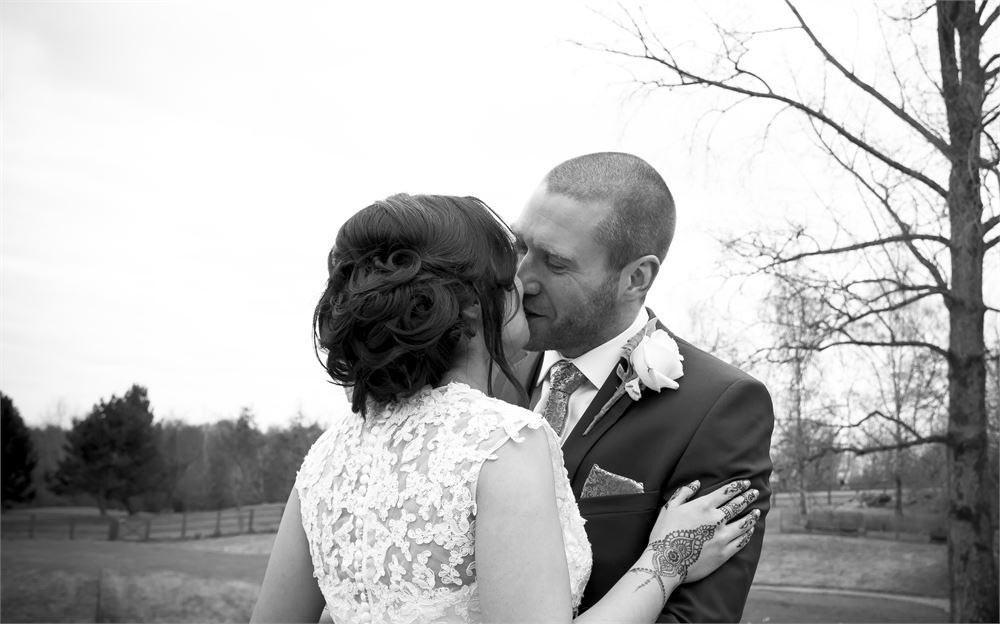 Photo credit: Sam and Simon Photography
READ MORE: 17 Signs You're With the One You're Going to Marry
This picture could be taken straight from a Disney movie – the bride's princess style dress and the way the rain is illuminated to look starry and magical. It's a striking composition that will make even the most cynical of viewers feel the romance.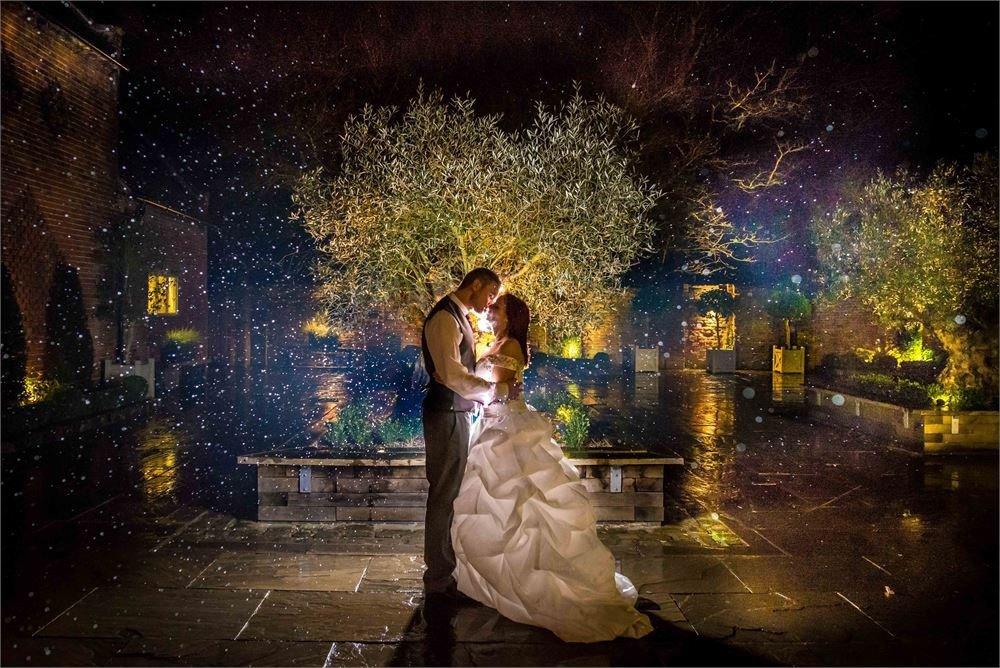 Photo credit: Damian Burcher Photography
There's a lot going on in this photo of a bride walking down the aisle towards her groom, but all we can focus on is her facial expression. Look at all that emotion and how she is fighting to hold back the tears… we can only imagine the look on her groom's face!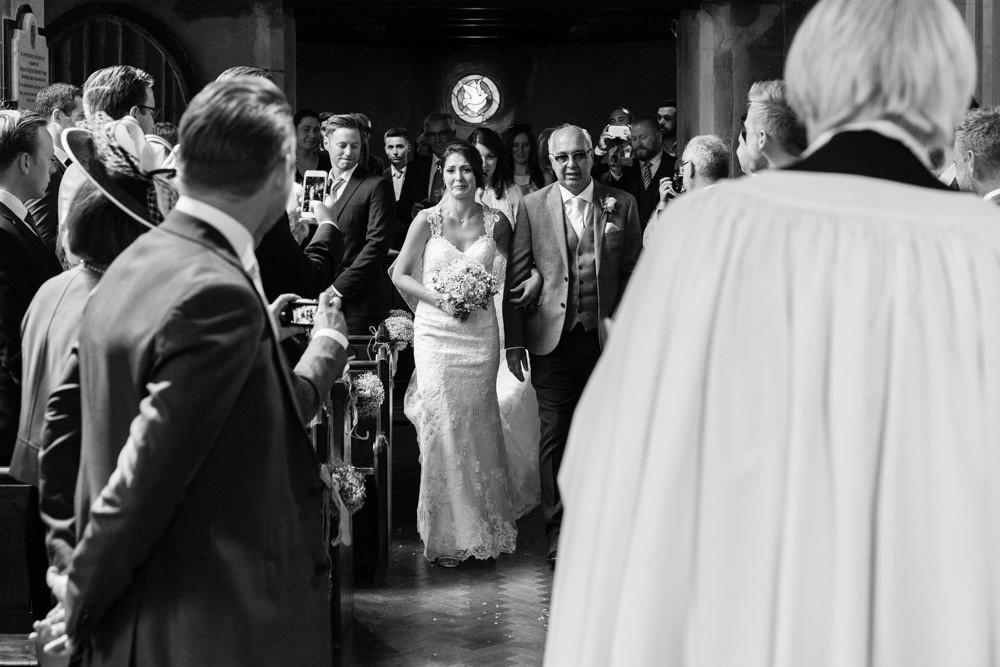 Photo credit: Him and Her Photography
This bride is also fighting to hold back tears as she reads a card filled with a heartfelt message before her wedding ceremony – whether it's from her groom or a proud parent, we don't know but we can definitely feel the love.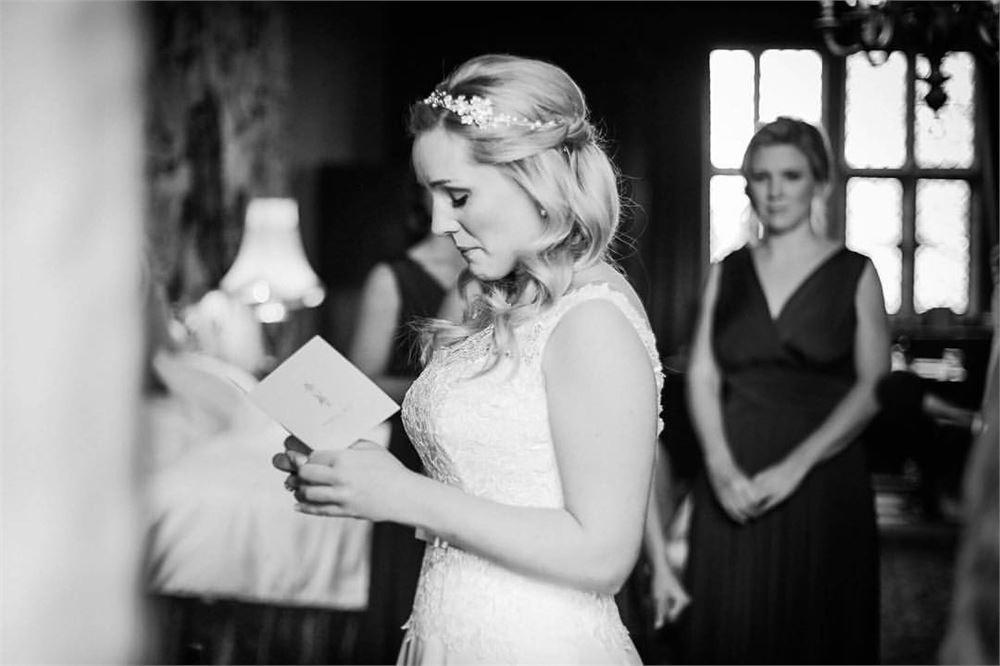 Photo credit: Kristida Photography
READ MORE: 21 Romantic Ways to Surprise Your Partner on Your Wedding Day
What a touching, tender moment between the bride and groom. The ceremony is over and they're now officially husband and wife and you can see just by looking at their faces how much it means to them and how lost in the moment they are.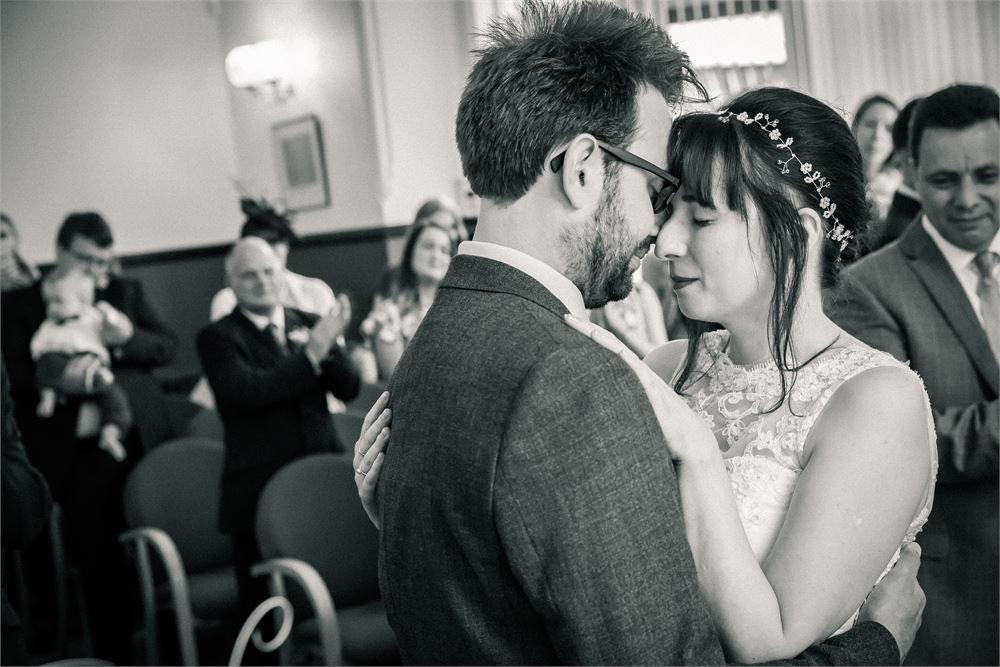 Photo credit: Nat Thompson Photography
Details are scarce in this moody, black and white shot, but that's what makes it all the more emotional. It's stripped back so all you can see are the silhouettes of the happy couple and the word 'love', illuminated so it stands out. The message is seriously lovely – just as we bet their first dance was.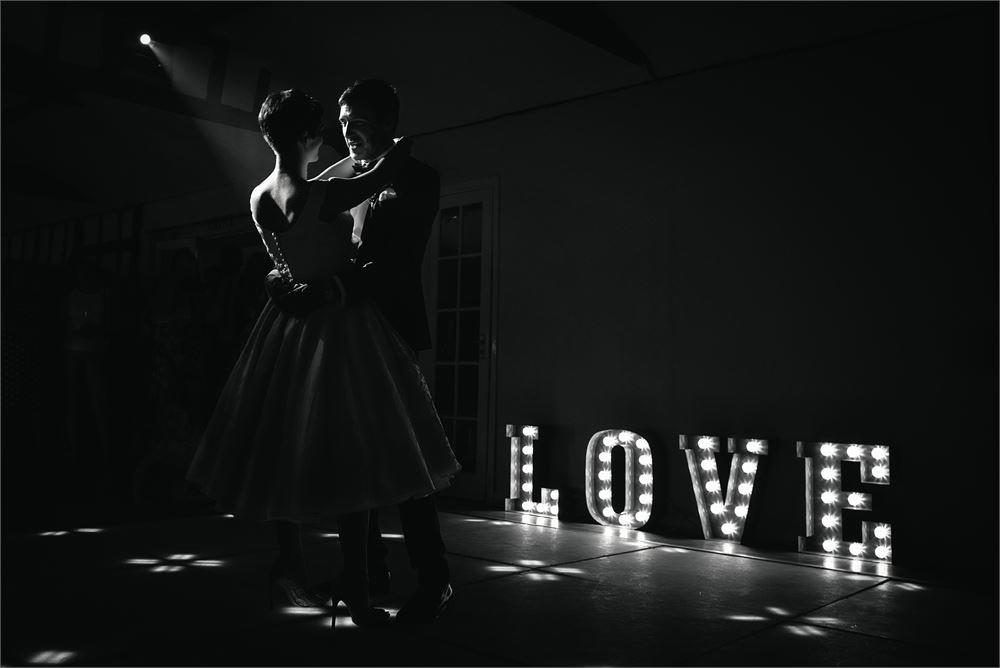 Photo credit: Sarah Elliott Photography
You can't beat a first look photograph, whether it's the bride and groom, or the bride and her father. Although this is a still moment snapshot, you can tell this proud dad is totally speechless and overcome by emotion – so are we!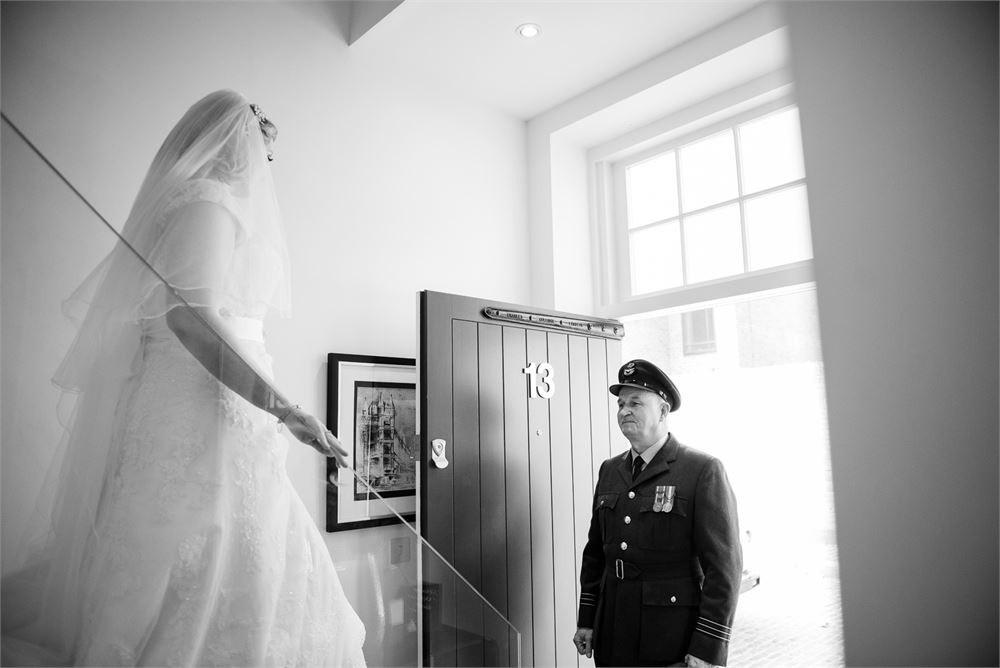 Photo credit: Fiona Kelly Photography
What were we just saying about first look photos? Look how taken aback this mother of the bride is? Her eyes are full of tears and so are ours. We love the look of pride in the bridesmaid's face too.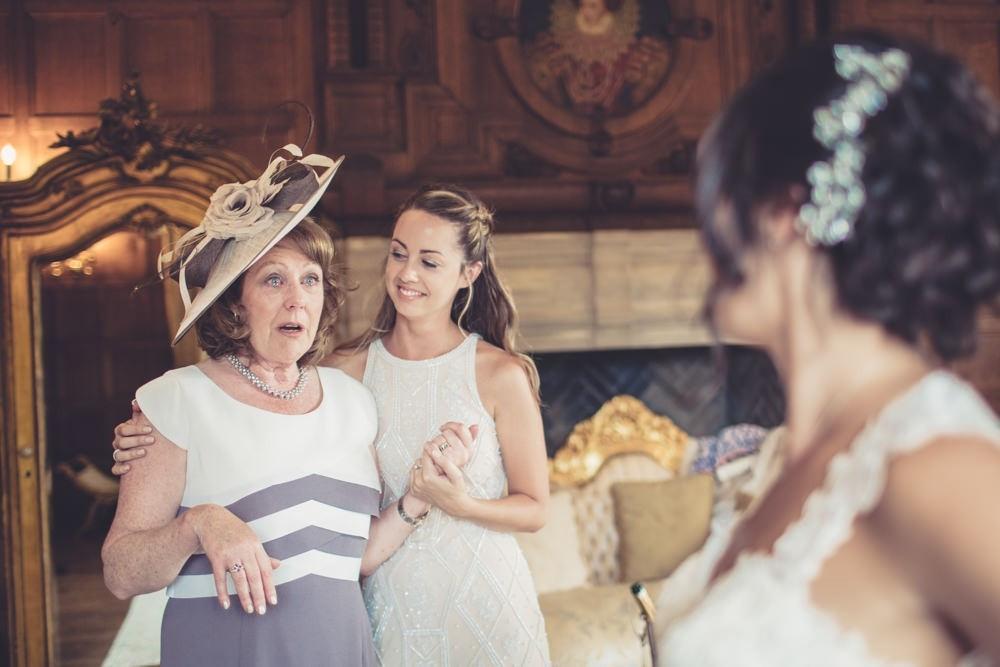 Photo credit: Him and Her Photography
This happy couple are totally lost in their first dance, creating a photo that is magical, heart-warming and emotive. Look at the grins on their faces and how their foreheads are touching – it's beautiful.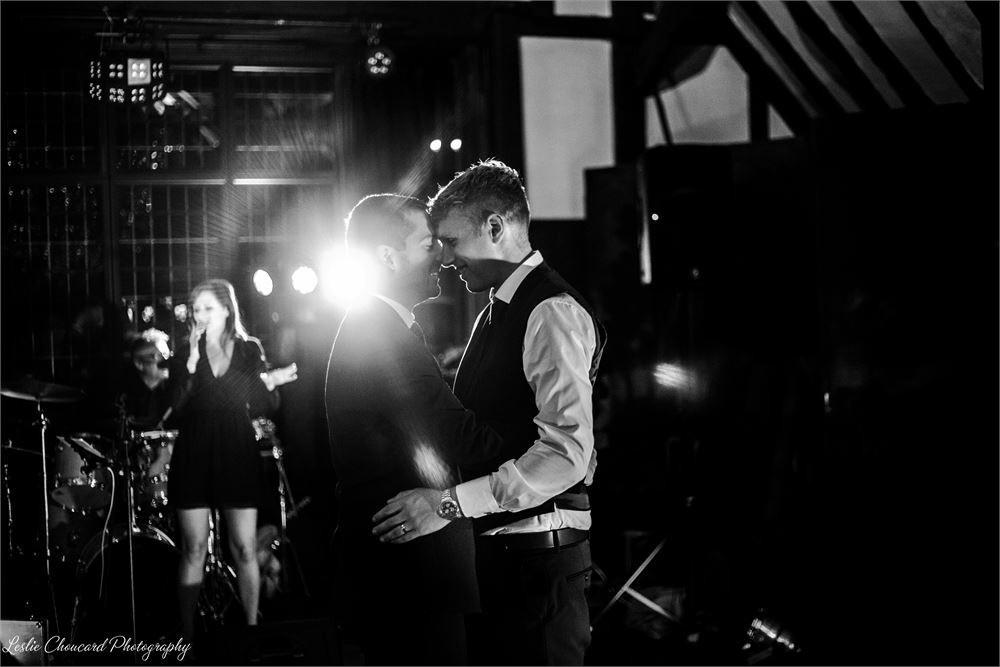 Photo credit: LC World Photography
Have you still got tissues left? Good, because you'll need them for our final choice – look how tenderly this groom is looking at his bride, who is pulling off the winter vintage look flawlessly. It's like he's never seen anything as wonderful in all his life.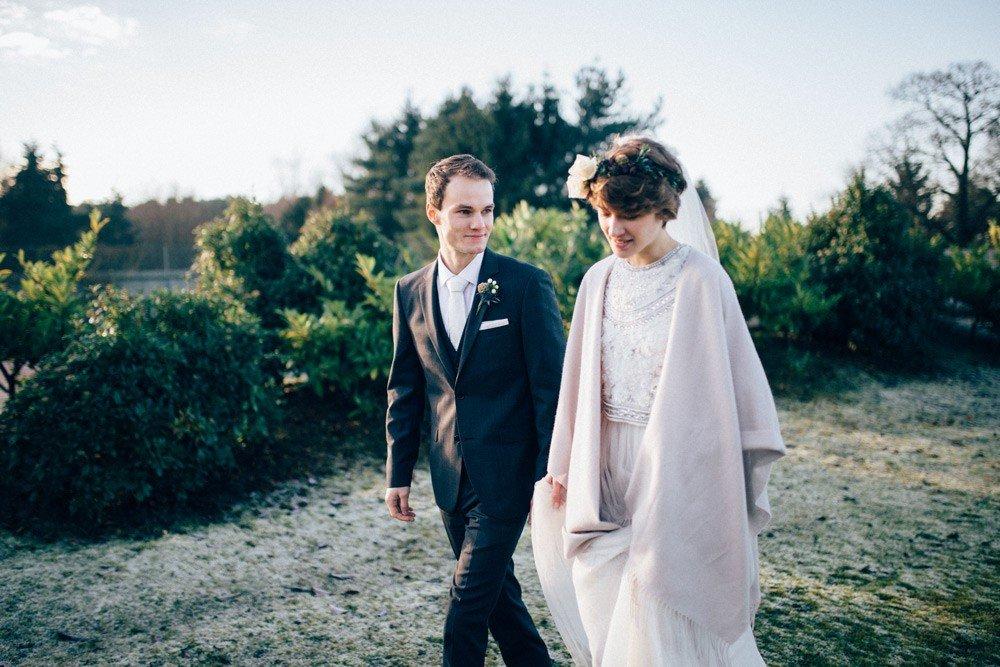 Photo credit: Nikki van der Molen Photography
If you need cheering up a bit now, don't miss our edit of the funniest wedding photographs – they'll have you crying but with laughter!