Real Couples Reveal the Secrets to Creating Your Best Wedding Gift List
Who better to get the truth from about building your gift list than couples who've been there and done it? Here's their honest advice
We have included third party products to help you navigate and enjoy life's biggest moments. Purchases made through links on this page may earn us a commission.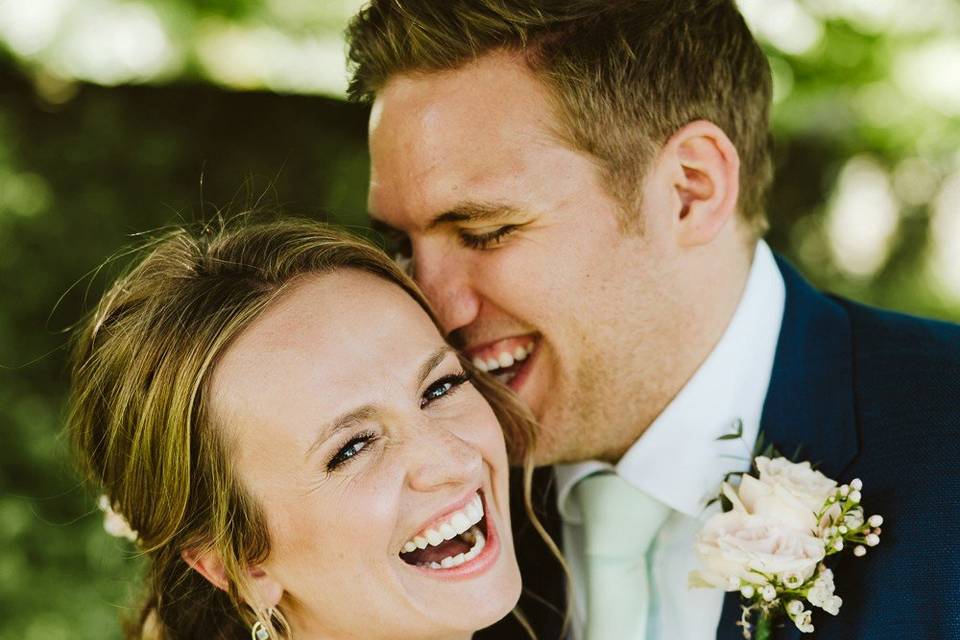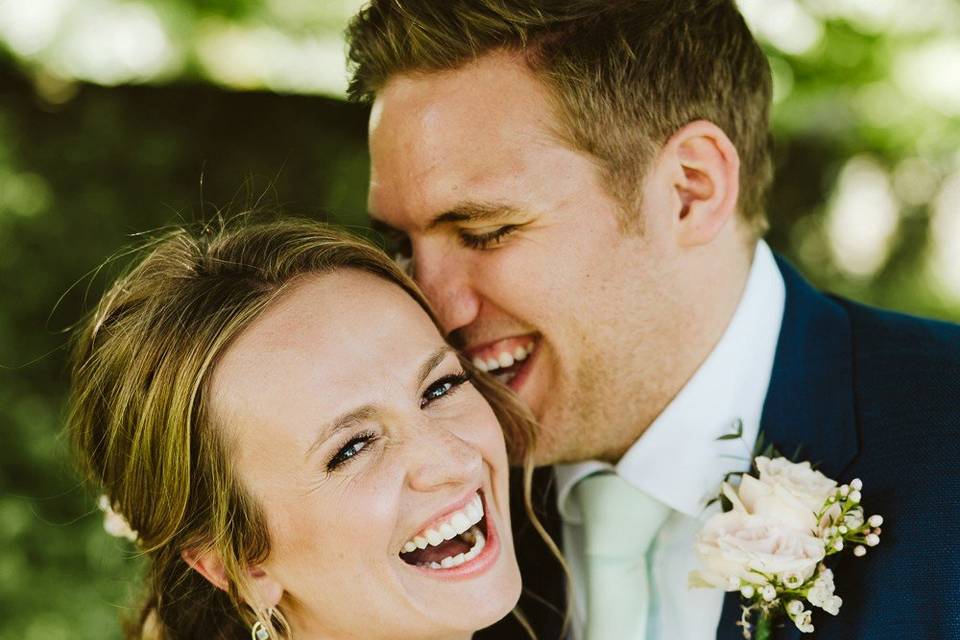 Putting together a wedding gift list of things you'd like other people to buy you can sometimes feel a bit cheeky.
However, we guarantee your guests will want to get you something to mark your special day.
Make the most of their generosity by creating a gift list full of things that'll enrich your home and lives.
But how do you decide what to include? We asked real couples to reveal what they wished they'd known before making their gift lists.
With their advice, tips and wedding gift list ideas, we promise you'll have the gift list of your dreams in no time!
Verity and Simon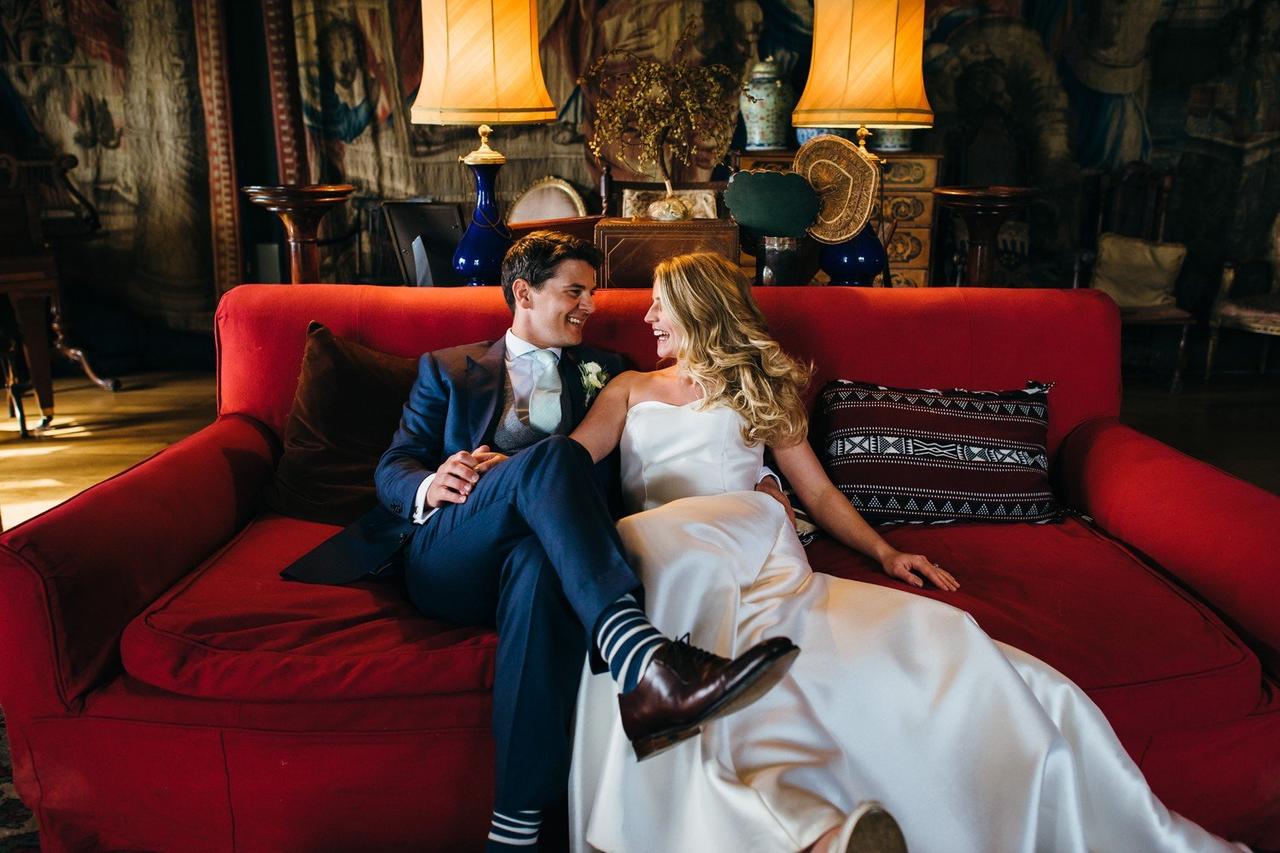 Image: Simon Biffen Photography
"There's a Whole World Beyond Household Things"
We had lived together for a long time before we got married so already had a lot of 'stuff' and a very full flat. We both struggled to pick gifts for our home that we really needed or wanted.
After chatting with a Wedding Shop Advisor they gave us loads of ideas for gifts that were more than just 'things'. We choose a monthly wine subscription, a weekend away with Mr & Mrs Smith hotels and contributions towards a work of art from Rise Art – all things that we absolutely LOVE but would have never considered.
I also topped the list up with sentimental, traditional items that were more for the future than for now – just so we had those little special things to mark the occasion.
Our Favourite Item: Ecruis Silver Pineapple Placeholders – I had to twist Simon's arm to add these to our list, however he now loves getting them out when we have friends round for dinner! They are a little extravagance that we would never have bought ourselves, but love having to remember our special day.
READ MORE: The Top 10 Gift List Must-Haves
Matt & Laura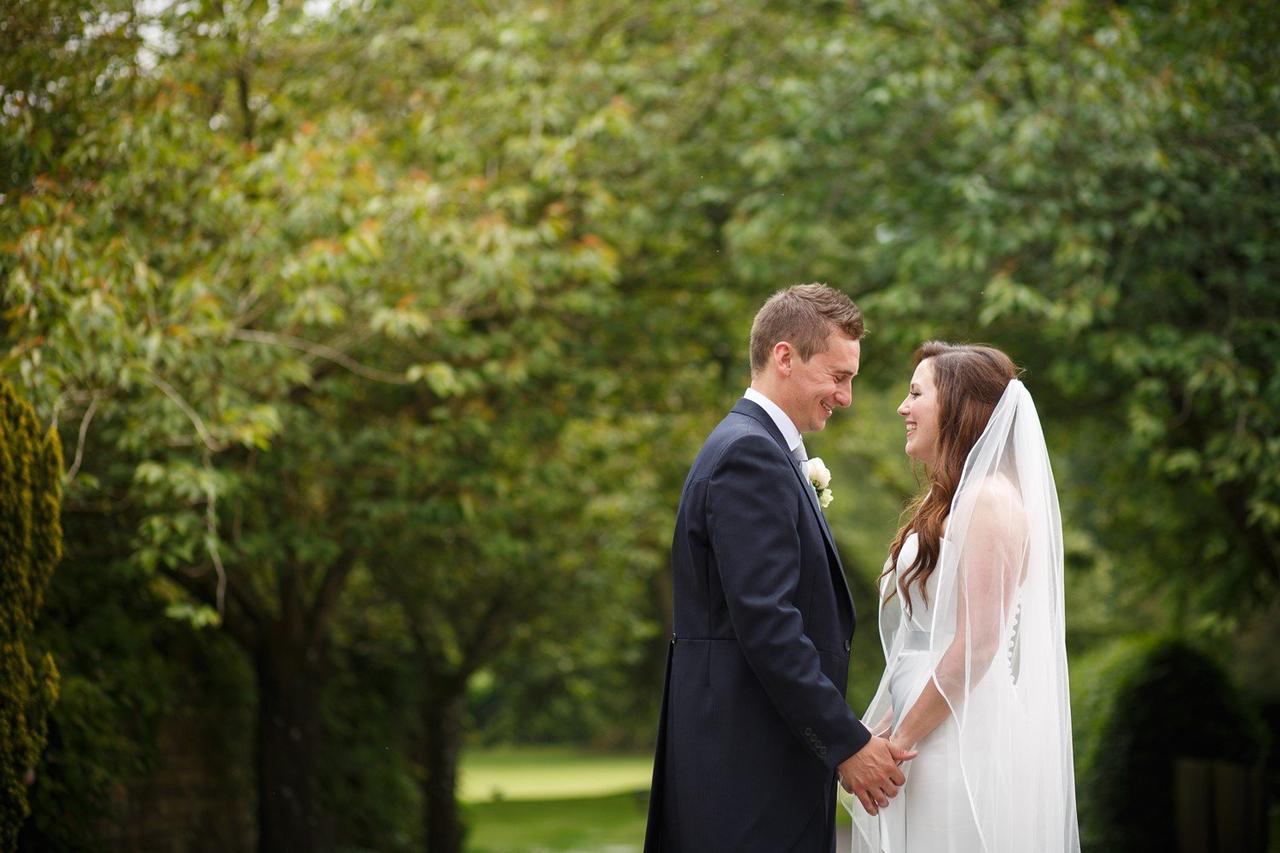 Image: Caroline Alexander
"Make sure there's items for both of you on the list"
When planning our wedding we each had our own allocated tasks to help divide and conquer the wedmin. I was in charge of our gift list as I was excited to explore all the beautiful interior brands The Wedding Shop work with and choose lovely things for our home. For Matt, he was just glad that another part of the wedmin was done and dusted!
However, when guests started to buy things off our list, I would get friends asking what Matt would like the most – it then dawned on me that there wasn't much on our list that reflected Matt's interests and tastes.
Luckily at The Wedding Shop you can swap your gift choices before ordering, so Matt and I then went through our list together to make sure we ordered things we both were going to enjoy together such a new BBQ instead of some of the extra cushions and photo frames I had chosen. With hindsight it would have been far easier if we had both been part of the process from the beginning.
Our Favourite Item: Waterford Crystal Wine Glasses – we really love the simple but elegant design, plus it always feels like a sense of occasion when we drink from them – even if it is just after a tough day at work!
READ MORE: The Ultimate Guide to Honeymoon Gift Lists
Claire and Scott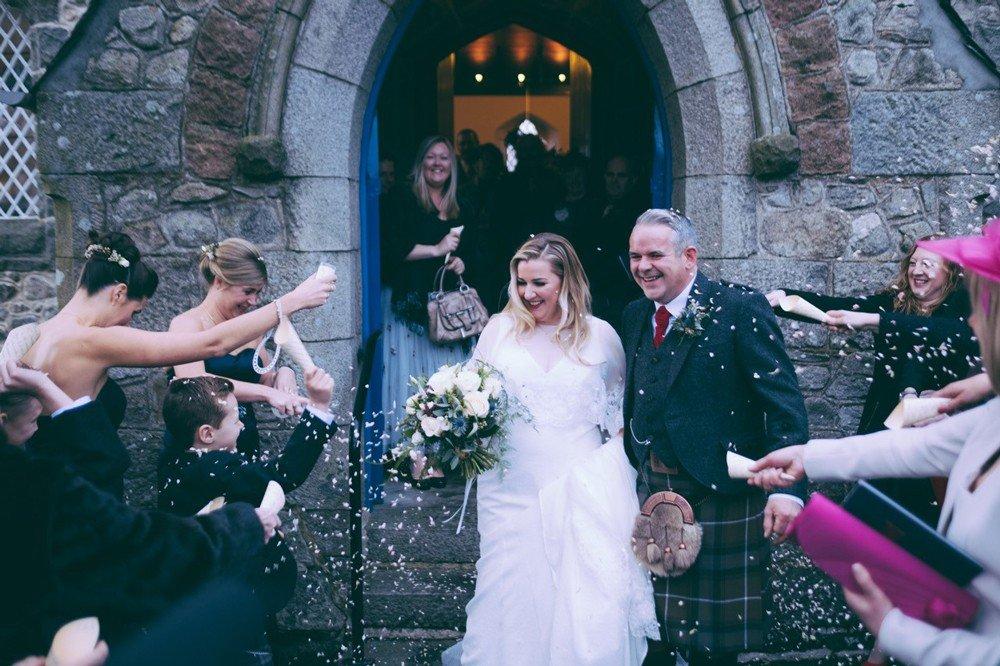 Image: Insta Wedding
"Don't Feel Guilty – Enjoy the Process"
I felt a little awkward about including luxuries that we wouldn't normally splash out on ourselves, but our guests made it clear that they really wanted to give us things we could treasure or make memories with in our home.
The best thing that we did was visit the showroom. Nicola was a dream, beyond helpful, provided expert guidance and demonstrated all the different ranges and brands that I had not heard of before. It was really helpful seeing the products before adding them to our list.
It's a wonderful shared experience selecting gifts that you love and that help mark the start of married life together. It turned the experience into a really joyful one and got us so excited about our new shared beginning!
Our Favourite Item: The cobalt blue Bobble Jug – I'm obsessed with the colour and it gives me so much pleasure. Every time I use it I remember how lovely an experience doing our wedding list was!
READ MORE: How to Make the Most of Your Gift List
Ed and Angelique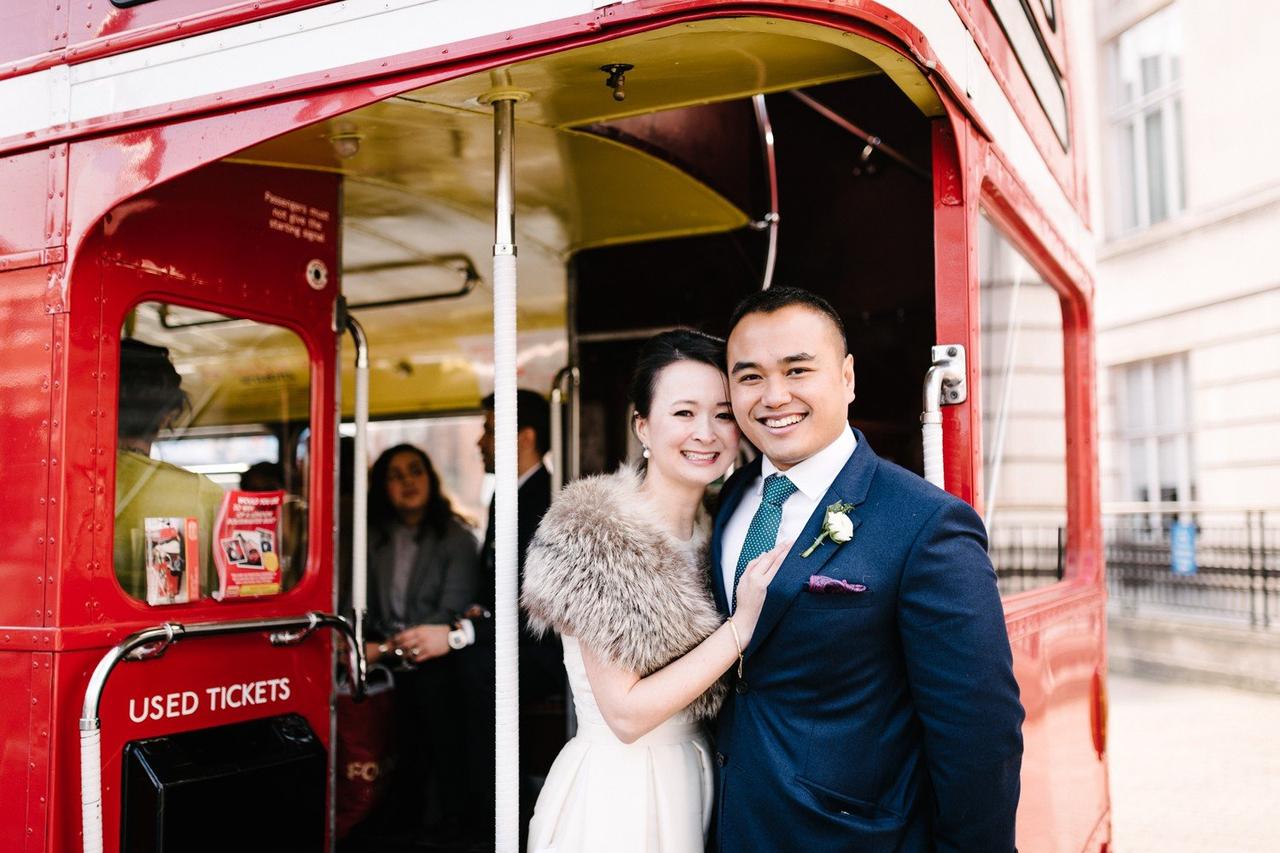 Image: Candid & Frank
"Choose Group Gifting If There's Something Pricier You Really Want"
Our first decision was whether to even have a gift list. In Asian culture, we generally bring cash in a card or red envelope as a gift. Angelique is from Australia and it's the same over there, where guests pop their cards into a 'wishing well' at the reception.
In the UK though, it's pretty normal to have a gift list, so we chose The Wedding Shop as it offered the most flexibility, the widest selection and it was free!
Our biggest tip for building a gift list is getting into the mindset that your guests really do want to get you a gift. Therefore, make sure that you ask for things that you really, really would like to receive.
We love that when we look at or use one of our gifts we remember who gave it to us, such as our butter dish, our clock, our wok, our Sonos etc. Don't be shy about asking for something that's a little bit pricey as, with The Wedding Shop, you can be group gifted a gift.
Our Favourite Item: Vitamix Blender – we love it! We use it every day so it feels great that something someone bought for us is getting well used.
READ MORE: Eco-Friendly Gift List Ideas
Amy and Olly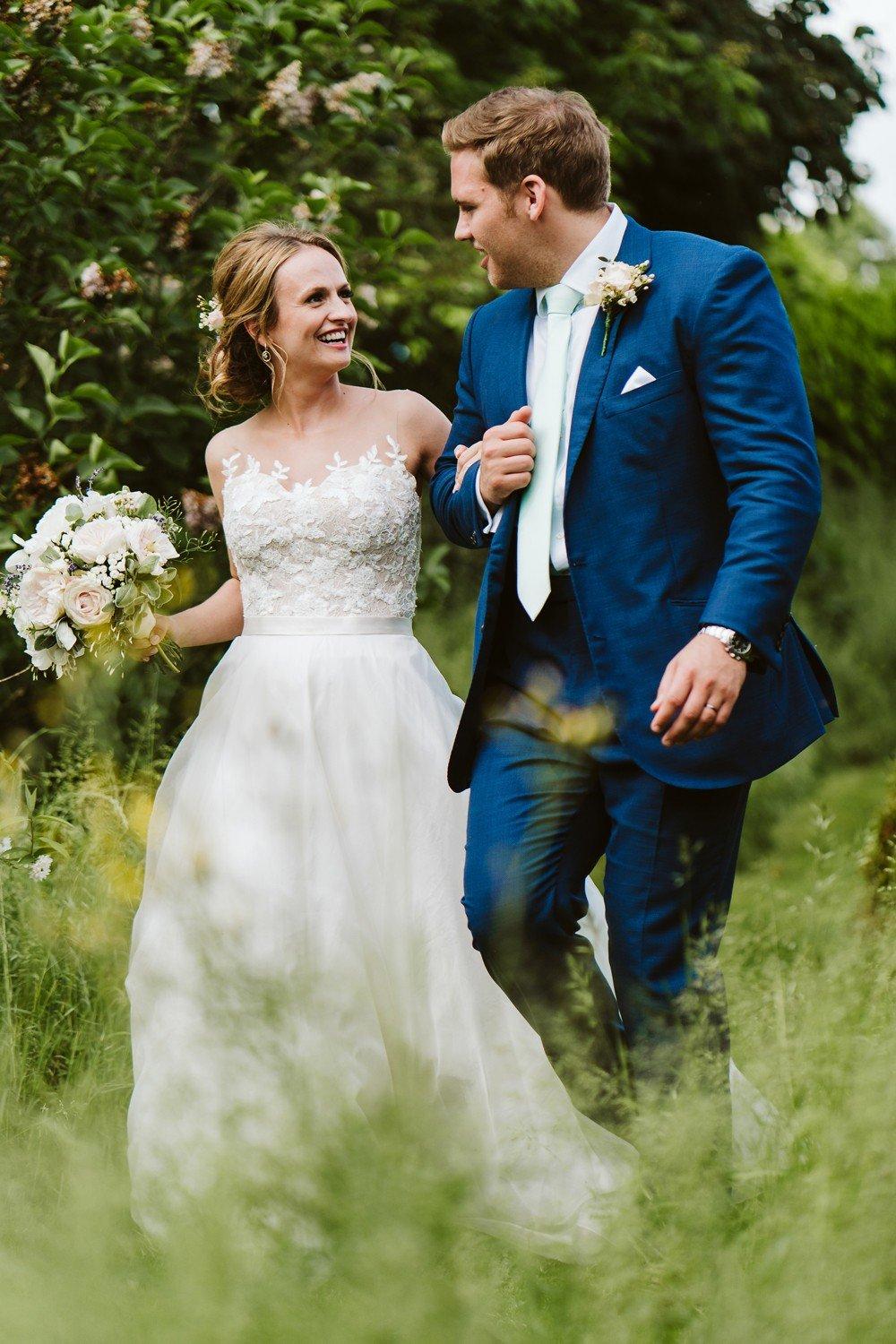 Image: John Barwood Photography
"Cover All Price Points – You'll Cherish Every Gift"
For our wedding list we tried to cover a range of price points and included items that were special and sentimental. It meant our friends had a lot of choice and could see how much the gifts meant to us.
We were conscious to make sure that our list covered all guest budgets, including higher ticket items for close family who had expressed that they wanted to buy us something really special.
We did our research and chose to add a new camera and new suitcases which we absolutely loved using on our honeymoon and know that we will cherish for years to come.
Our Favourite Item: The White Company 52 Year in Memories Aperture Frame. Ollie and I always take a photo on every trip we go on, so were planning on using these and a few polaroids from the wedding day to populate the frame.
READ MORE: The Complete Anniversary Gift Guide
Deborah and Chris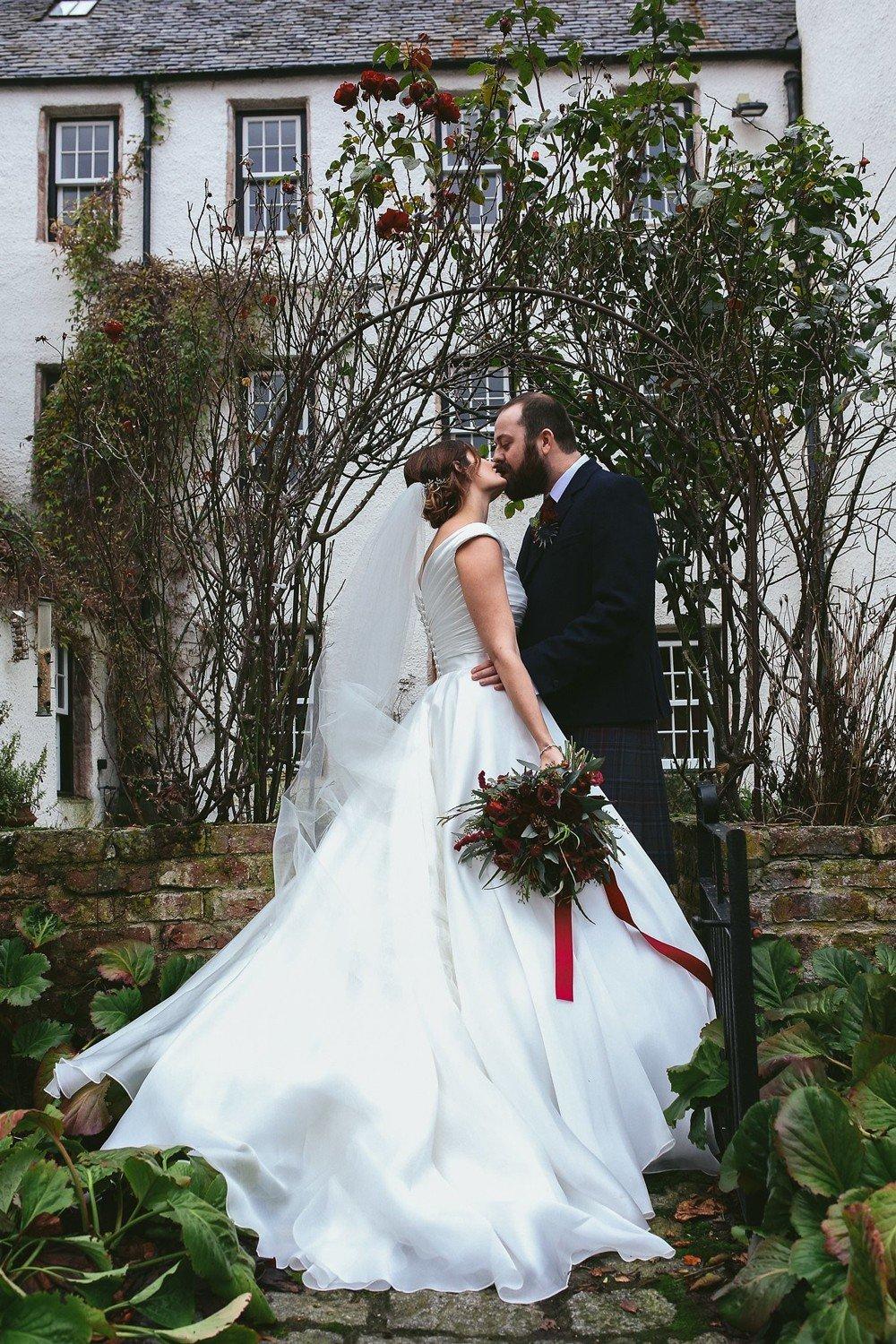 Image: Apricot Tree Weddings
"Be Prepared to Adjust if Your Circumstances Change"
Take your time and think about your requirements.  When we started our list we lived in a small flat and had no space for any additional things.  However, shortly before our wedding we decided to move into a house and all of a sudden our requirements changed.
The Wedding Shop list made it so easy for us to swap things around and select different items or delete things that wouldn't fit in our new house.  We moved into a new build so once we had picked our kitchen it made it so much easier for us to select things that would match.
It is nice to get practical things for your home but the joy of a gift is often that it is something you wouldn't splash out on yourself.  We made sure to pick a few things that we wouldn't justify for ourselves if we were buying them in the future such as lanterns and breakfast trays.
Our Favourite Item: My husband would definitely pick the Nespresso machine, which is great but it isn't my favourite item. I love all of our gifts and we are so grateful for everyone's best wishes and generosity but there is one in particular that has a story behind it.
I lived in Denmark for a year when I was a student and whilst there I started to admire Georg Jensen's homeware.  So when we started our wedding list we selected a Georg Jensen candlestick as one of our luxury items that we would never have bought ourselves.
When this gift was purchased from our list I was so excited and at the same time I just couldn't think where we could put it in our little flat… so about a week later we bought a house. We only have our new house because of our Georg Jensen candlestick!  It makes me smile every time I look at it.
Nikki and Martin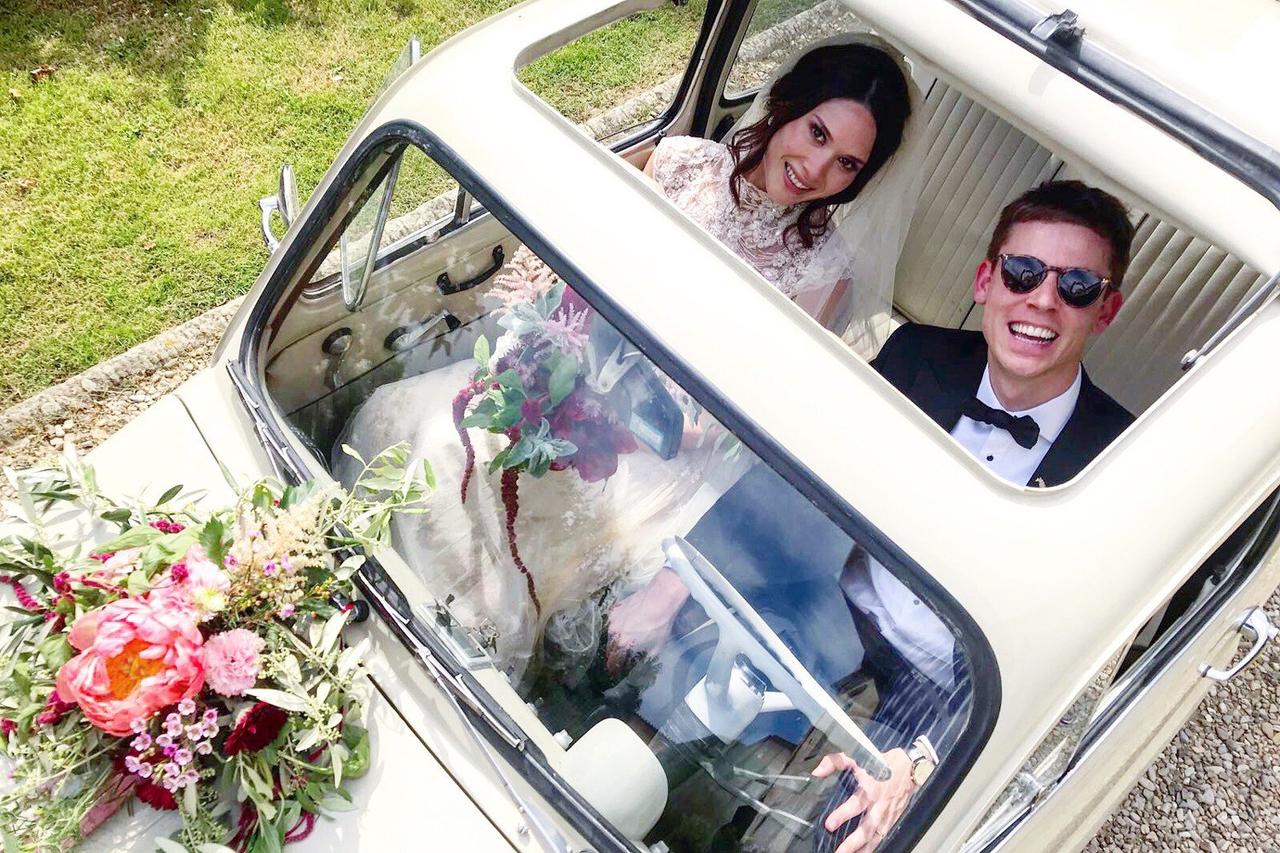 "Make a Gift List Even If You're Having a Destination Wedding"
We got married in Tuscany and had friends and family travelling from all over the world, so we really did not expect any gifts. At the same time, lots of guests were asking us for our list!
For us, the best thing about The Wedding Shop was that it could be so personalised. We could be diverse with price points, and also combine tangible gifts with experiences. We found guests had a real personal pull for wanting to gift one or the other!
Our Favourite Item: It may sound like one for the brides, but we both absolutely love the Bloom & Wild subscription we got. Our first bunch arrived the day we got back from our minimoon, and bizarrely it shared the same name as our bridesmaid! It's so lovely to receive something every month and keep the post-wedding feels alive!
READ MORE: The Best Wedding Gift Lists
If you are planning a destination wedding, here's our guide to everything you need to know about marrying abroad and the 19 best beach wedding destinations around the world.