When it comes to matters of the heart, the hardest part can often be articulating how you really feel. Whether you're trying to win that special someone over, celebrating a wedding anniversary, or writing your vows we can all struggle to find the words that really matter.
Weaving a wonderfully worded love quote from a famous film, poem, book or song into your writing is a brilliant idea if you want to beautifully express your love for the man in your life but you're feeling a little tongue tied. From poetic extracts by inspirational figures, to short witty lines from his favourite TV show, using a love quote written by the pros is sure to impress.
So, if whispering sweet nothings and scribbling down the soppy stuff is your kind of love language but you need a nudge in the right direction, take a look at our collection of 111 swoon-worthy love quotes for him, that we bet will leave him blushing.
Adorable Love Quotes for Him
Steer clear of sayings that are too soppy and keep things light hearted with one of these adorable love quotes for him. Pop them in a fun card or leave a note on his desk and he'll be all yours.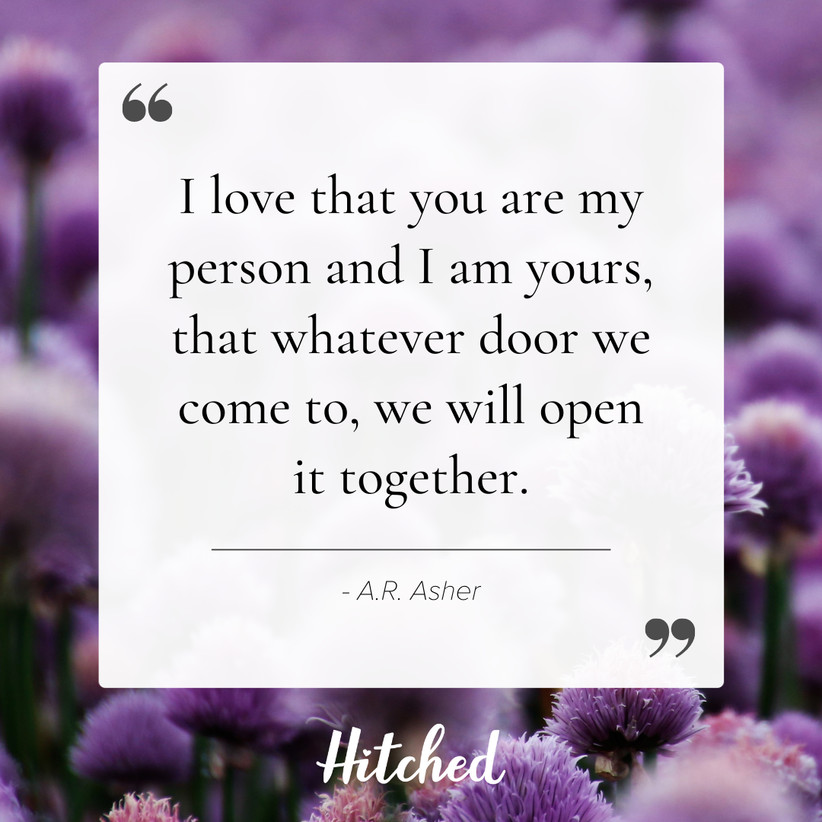 2. "And I'd choose you; in a hundred lifetimes, in a hundred worlds, in any version of reality, I'd find you and I'd choose you." - Kiersten White, The Chaos of Stars
3. "For all the things my hands have held, the best by far is you." - Andrew McMahon
4. "For the two of us, home isn't a place. It is a person. And we are finally home." - Stephanie Perkins
5. "I would not wish any companion in the world but you." - William Shakespeare
6. "Walking with your hands in mine and mine in yours, that's exactly where I want to be always." - Fawn Weaver
7. "I love you and that's the beginning and end of everything." - F. Scott Fitzgerald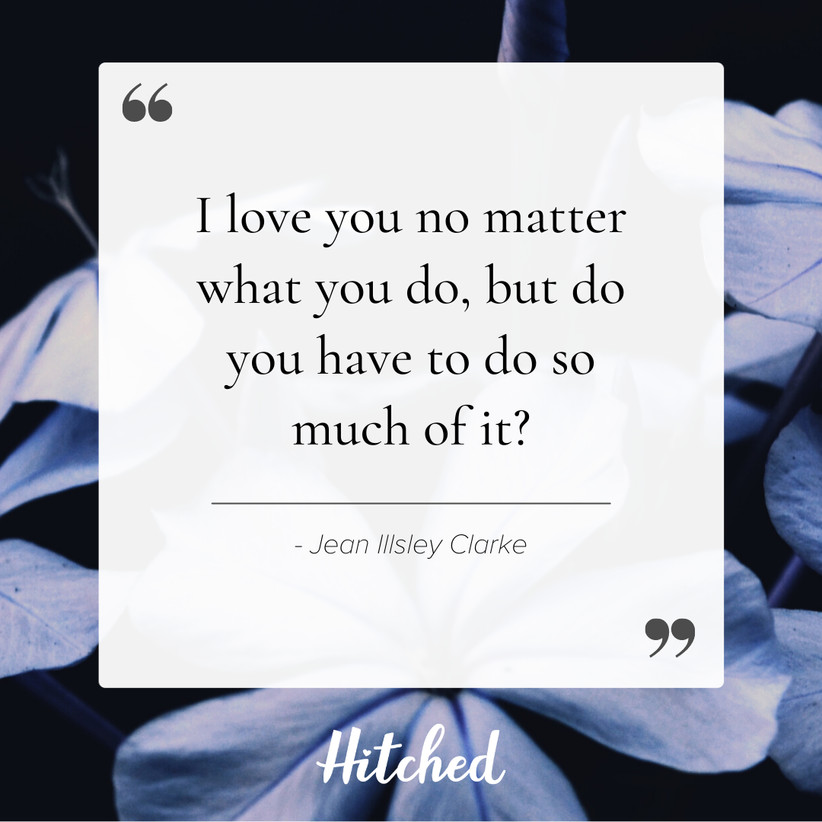 9. "I can't do everything but I'd do anything for you, I can't do anything except be in love with you." - Romeo and Juliet
10. "If I know what love is, it is because of you." - Herman Hesse
11. "We were together even when we were apart." - Shannon A. Thompson
12. "There are no goodbyes for us. Wherever you are, you will always be in my heart." - Mahatma Gandhi
13. "I swear I couldn't love you more than I do right now, and yet I know I will tomorrow." - Leo Christopher
14. "Grow old along with me, the best is yet to be." - Robert Browning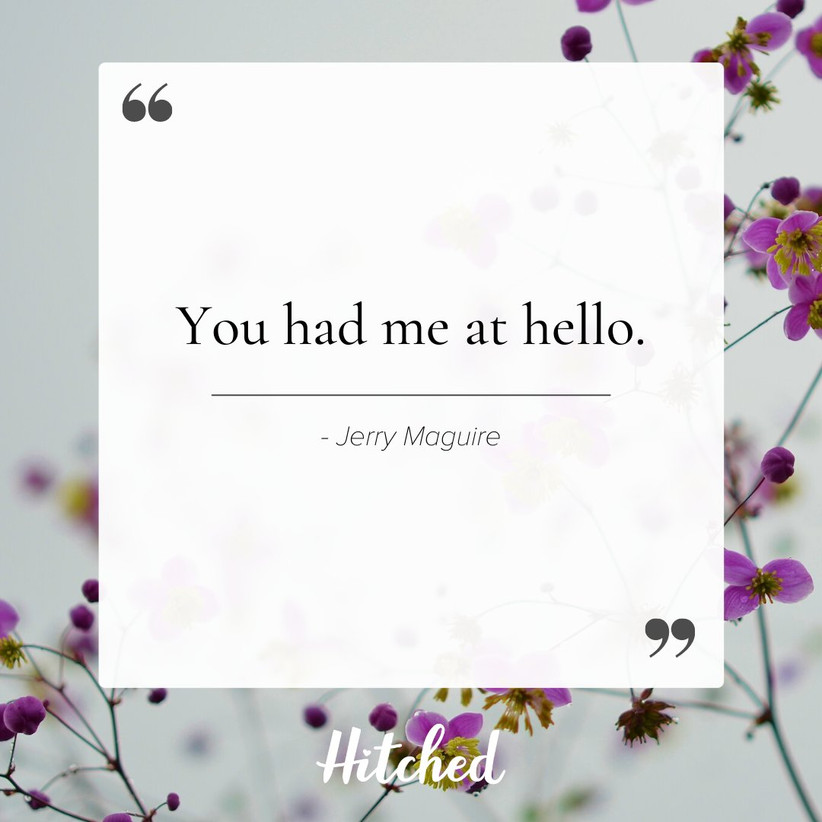 16. "The beauty you see in me is a reflection of you." - Rumi
17. "You are both, the source of my happiness and the one I want to share it with." - David Levithan
18. "Meeting you was fate. Becoming your friend was choice. But falling in love with you, I had no control over." - Teresa Conroy
19. "I am yours. Don't give myself back to me." - Rumi
20. "I love you for being the answer to every question my heart could ever ask." - Lisa Kleypas
21. "I love you because I don't know how to not love you. I cannot imagine my world without you. You are the light of my life." - Catherine Gayle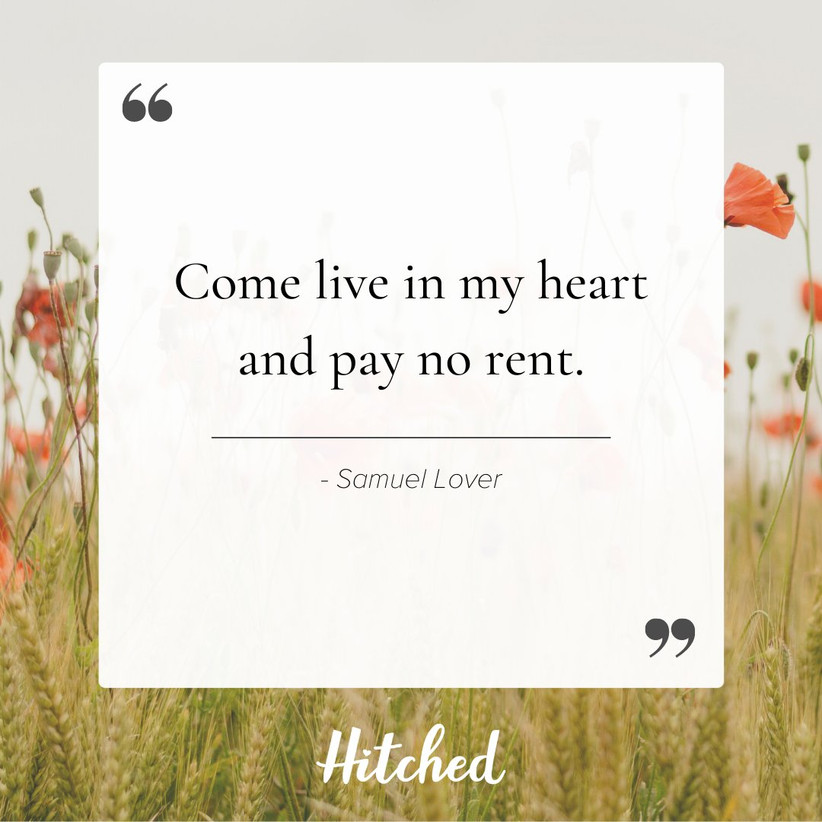 23. "I feel like I'm at home when we're together; safe with the man I'm meant to spend my life with." - Diana Kane
24. "Every time I think I'm missing a piece of me, you give it back." - Cassandra Clare
25. "Being with you never felt wrong. It's the one thing I did right. You're the one thing I did right." - Becca Fitzpatrick
26. "Being with you and not being with you is the only way I have to measure time." - Jorge Luis Borges
27. "When I saw you, I fell in love, and you smiled because you knew." - Arrigo Boito
28. "I am in love with the way you love me." - Colleen Hoover
Deep Love Quotes for Him
When you want to be direct there's no better way than to dive in deep with an emotional love quote that lets him know he has your whole heart.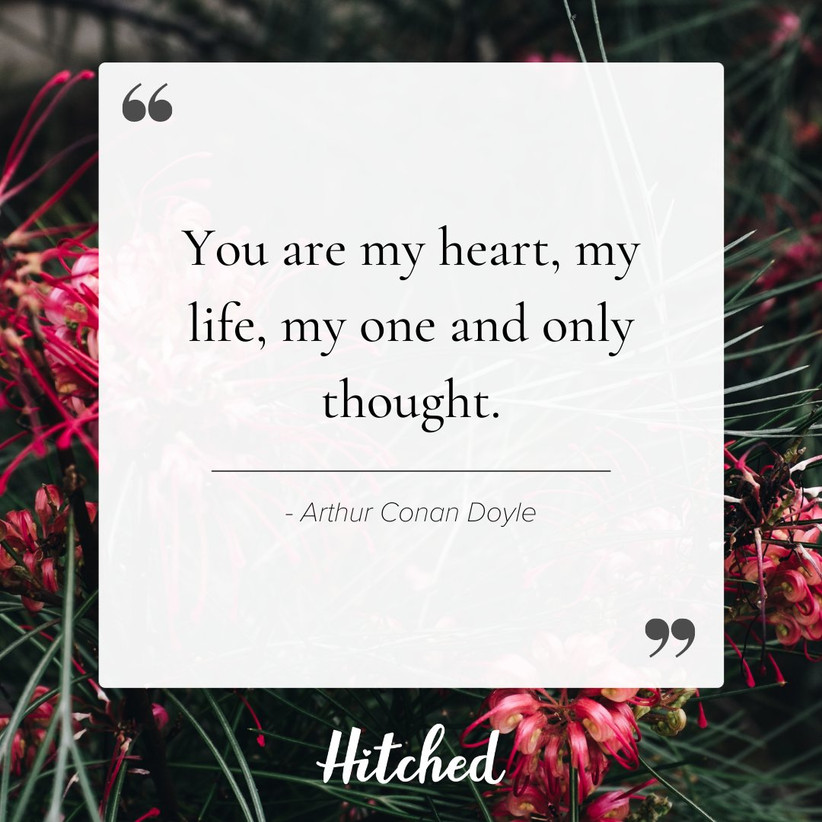 30. "I love you not only for what you are, but for what I am when I am with you." - Elizabeth Barrett Browning
31. "For it was not into my ear you whispered, but into my heart. It was not my lips you kissed, but my soul." - Judy Garland
32. "I have for the first time found what I can truly love. I have found you." - Jane Eyre
33. "Loving you was never an option. It was a necessity." - Unrequited
34. "I was made and meant to look for you and wait and become yours forever." - Robert Browning
35. "As he read, I fell in love the way you fall asleep: slowly, and then all at once." - John Green, The Fault in Our Stars
36. "I am in you and you in me, mutual in divine love." - William Blake
37. "Whatever our souls are made of, his and mine are the same." - Emily Brontë, Wuthering Heights
38. "If you find me not within you, you will never find me. For I have been with you, from the beginning of me." - Rumi
39. "Don't ever think I fell for you, or fell over you. I didn't fall in love; I rose in it." -Toni Morrison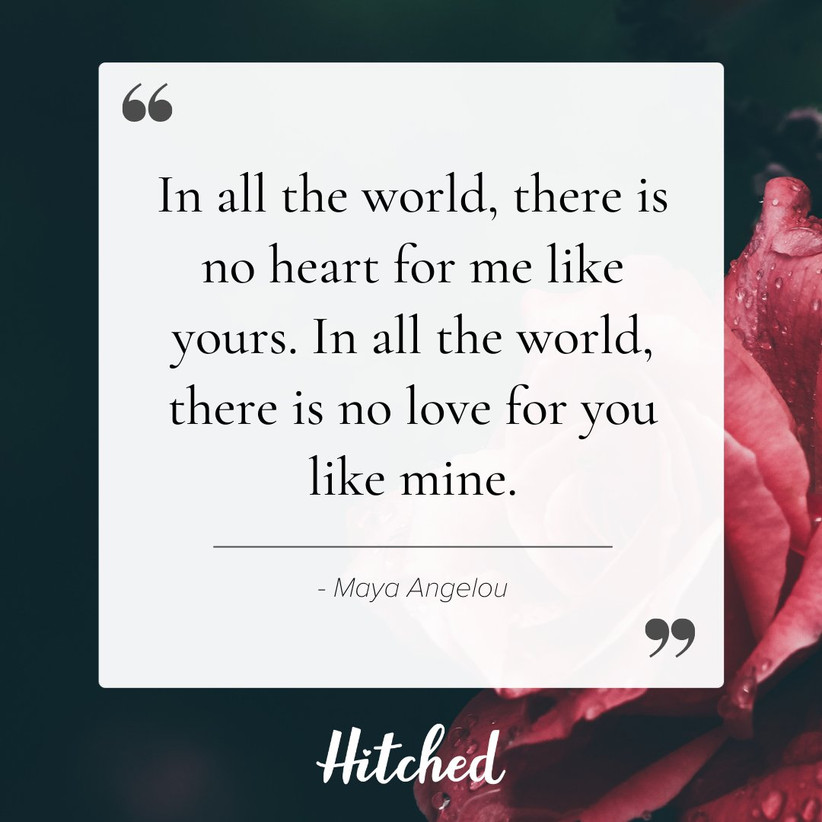 41. "Whatever souls are made of, his and mine are the same." - Emily Brontë
42. "There are not enough days in forever to allow me to fully express the depth of my love for you." - Steve Maraboli
43. "I'm done. I don't need anything more out of life. I have you, and that's enough." - Alessandra Torre
44. "You are my forever, and that is what you are to me, you are my forever." - Sandi Lynn
45. "Everything changes, but my love for you never will. I've loved you since I met you and I will love you for all of eternity." - Angela Corbett
46. "Loving you is my greatest truth, and the most beautiful thing I have ever known." - Stacey Jay
47. "To the world you may be one person but to me you are the whole world." - Bill Wilson
48. "If I were to live a thousand years, I would belong to you in all of them. If we were to live a thousand lives, I would want to make you mine in each one." - Michelle Hodkin
49. "I'm here not because I am supposed to be here, or because I'm trapped here, but because I'd rather be with you than anywhere else in the world." - Richard Bach
50. "Over everything, I choose you." - Marissa Meyer
Poetic Love Quotes for Him
It's hard to put the feeling of love into words, so these authors and poets have taken their inspiration from nature. Perfect if you love him to the moon and back again.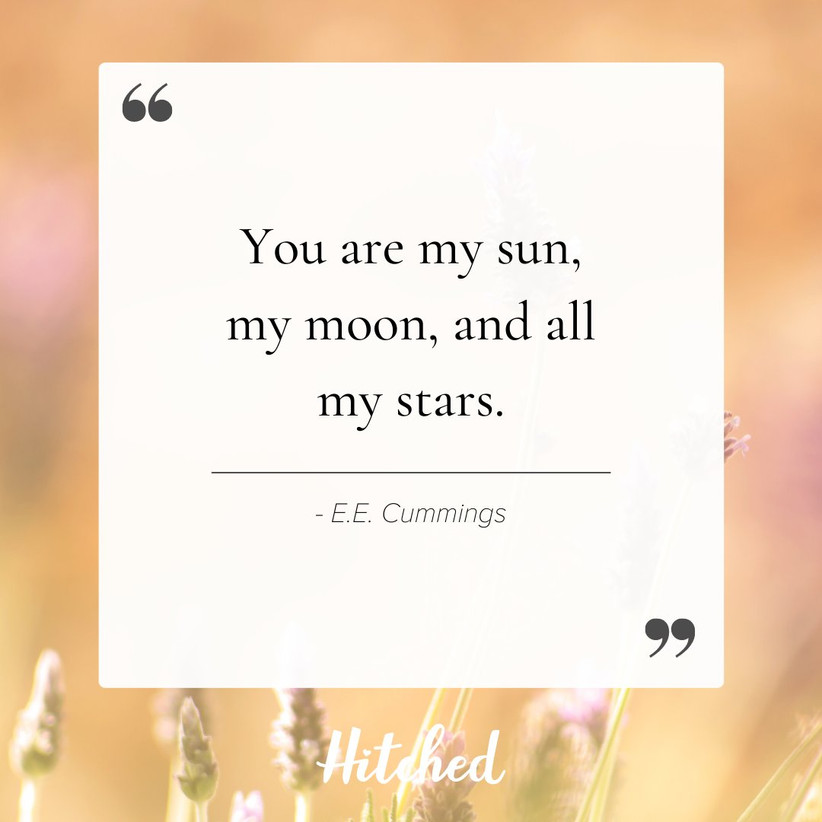 52. "You're the beat to my heart, the oxygen to my lungs and the whisper to my soul. I exist for you and only you." - Lynn Hagen
53. "I feel like a part of my soul has loved you since the beginning of everything. Maybe we're from the same star." - Emery Allen
54. "But you've slipped under my skin, invaded my blood and seized my heart." - Maria V. Snyder, Poison Study
55. "Our love with bloom always fairer, fresher, more gracious, because it is true love." - Honoré de Balzac
56. "If one day the moon calls you by your name don't be surprised, because every night I tell her about you." - Shahrazad al-Khalij
57. "You're something between a dream and a miracle." - Elizabeth Barrett Browning
58. "If my heart was a canvas, every square inch of it would be painted over with you." - Cassandra Clare
59. "You pierce my soul. I am half agony, half hope...I have loved none but you." - Jane Austen, Persuasion
60. "You're in the very core of my heart. I hold you there like a jewel." - L.M. Montgomery
61. "Sometimes I feel like we're a knot, too tangled to be taken apart." - Kiera Cass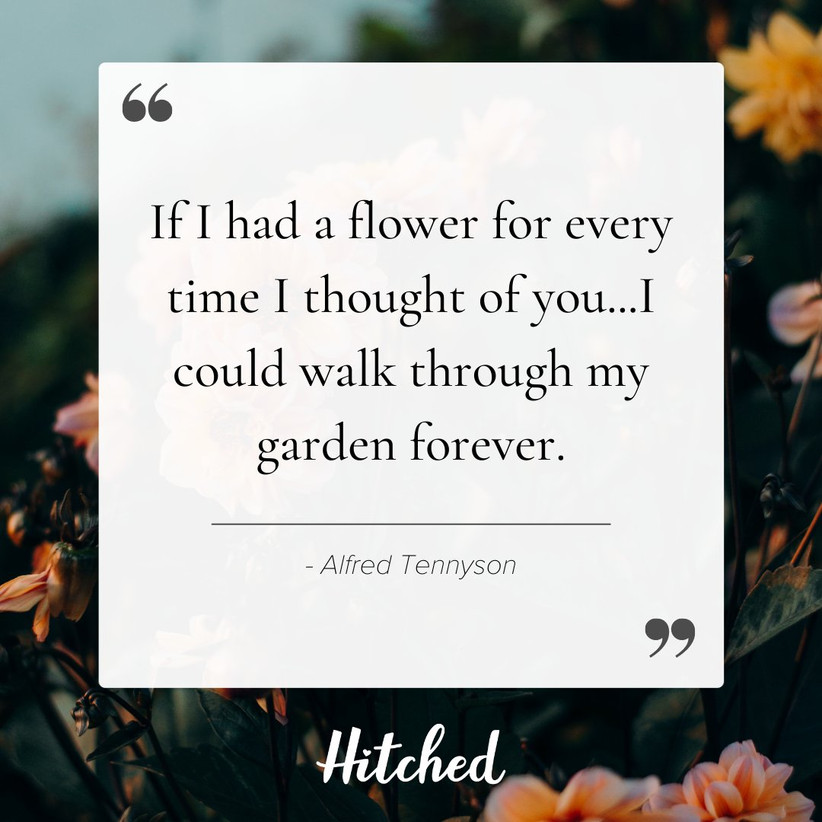 63. "You don't have to promise me the moon or the stars, just promise me you will stay under them with forever." - Danielle Page
64. "With you, intimacy colours my voice, even 'hello' sounds like 'come here'." - Warsan Shire
65. "Heaven would never be heaven without you." - Richard Matheson
66. "I love you more than there are stars in the sky and fish in the sea." - Nicholas Sparks
67. "You are my ray of sunshine, my warm summer rain, my bright fire on a cold winter's day." - Grade Willows
68. "You are whatever a moon has always meant and whatever a star will always sing." - E.E. Cummings
69. "Our souls are dyed in the same colour." - Krishna Chhetri
70. "In your eyes I found something that shines brighter than a thousand rays of sunshine." - Giovannie de Sadeleer
71. "In your smile I see something more beautiful than the stars." - Beth Revis
72. "I love you, in my mind where my thoughts reside, in my heart where my emotions live, and in my soul where my dreams are born. I love you." - Dee Henderson
TV & Film Love Quotes for Him
Love a night in watching Netflix with him, or perhaps your first date was to the cinema? These classic quotes have come straight from his favourite television show and film.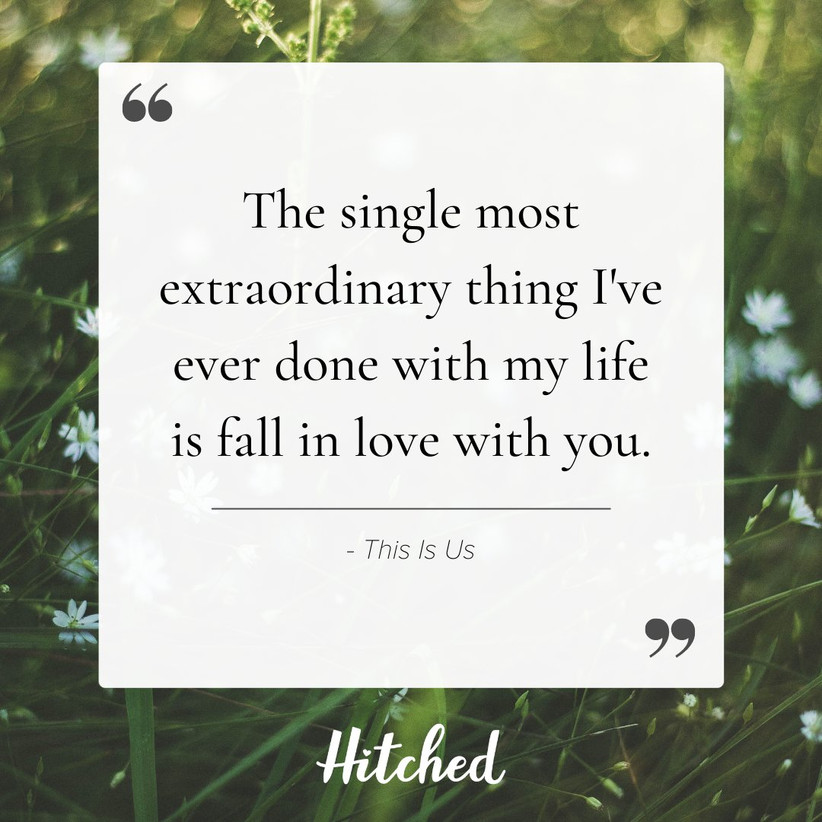 74. "I would rather share one lifetime with you than face all the ages of this world alone." - J.R.R. Tolkien, The Lord of the Rings
75. "You make me happier than I ever thought I could be and if you let me, I will spend the rest of my life trying to make you feel the same way." - Friends
76. "I promise to love you forever; every single day of forever." - Twilight
77. "I wish I knew how to quit you." - Brokeback Mountain
78. "When I look at you, I can feel it. I look at you and I'm home." - Finding Nemo
79. "I'm happiest when I'm being myself and I'm myself when I'm with you." - What's Your Number?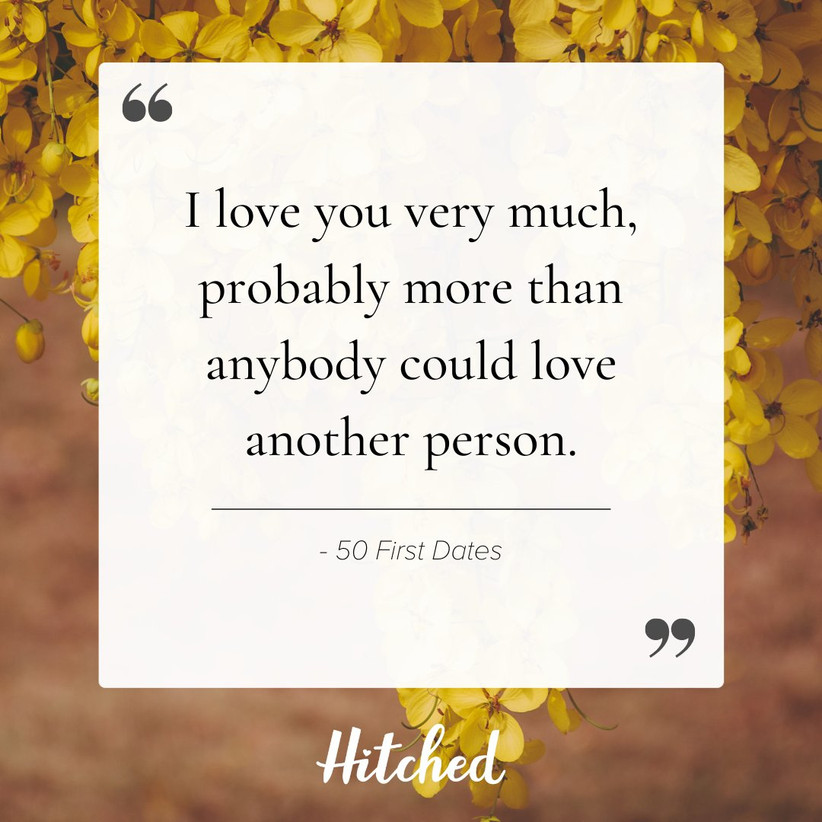 81. "Three words. Eight letters. Say it, and I'm yours." - Gossip Girl
82. "You're the first boy I ever kissed… and I want you to be the last." - Sweet Home Alabama
83. "Most of my life I felt alone, even when I was with people. That was until I met you." - Pretty Little Liars
84. "You're the moon of my life, that's all I know and all I need to know and if this is a dream I will kill the man who tries to wake me." - Game of Thrones
85. "When you're a kid, you assume your parents are soulmates. My kids are gonna be right about that." -The Office
86. "You're my one in five billion." - The X-Files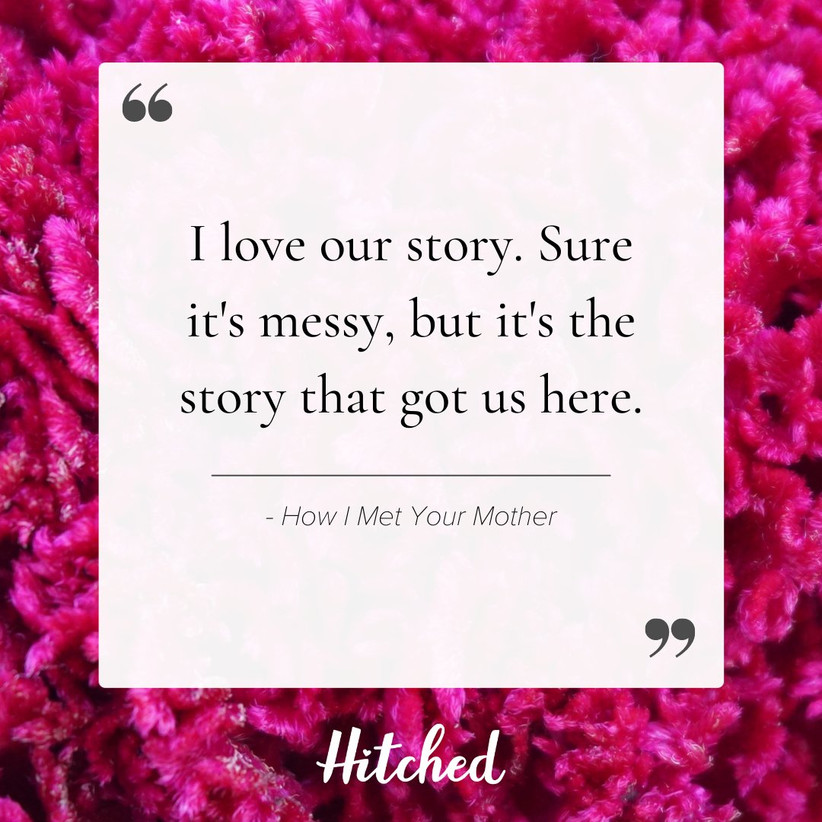 88. "I like you very much. Just as you are." - Bridget Jones's Diary
89. "All at once everything looks different, now that I see you." - Tangled
90. "You mean more to me than anyone in this whole world." - Peter Pan
91. "I came here tonight because when you realise you want to spend the rest of your life with somebody, you want the rest of your life to start as soon as possible." - When Harry Met Sally
92. "The only time I don't feel like a ghost is when you look at me, because when you look at me, you see me. You see me. This is me. This is me." - Grey's Anatomy
Song Lyric Love Quotes for Him
Serenade him sweetly with these lyrical love quotes from the very best artists that have sung about love.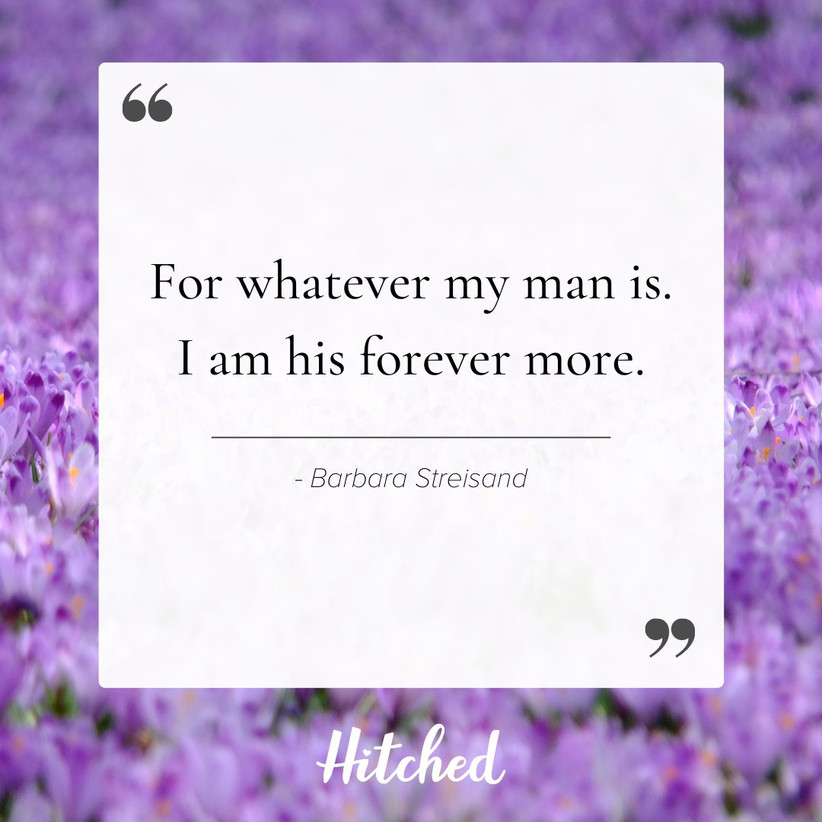 94. "You're still the one I run to, the one that I belong to. You're still the one I want for life" - Shania Twain
95. "Life with you makes perfect sense, you're my best friend." - Tim McGraw
96. "I've known it from the moment that we met, no doubt in my mind where you belong." - Adele
97. "I've never loved someone the way that I love you." - Alicia Keys
98. "It's the way that you know what I thought I knew, it's the beat that my heart skips when I'm with you." - Beyoncé Feat. Jay Z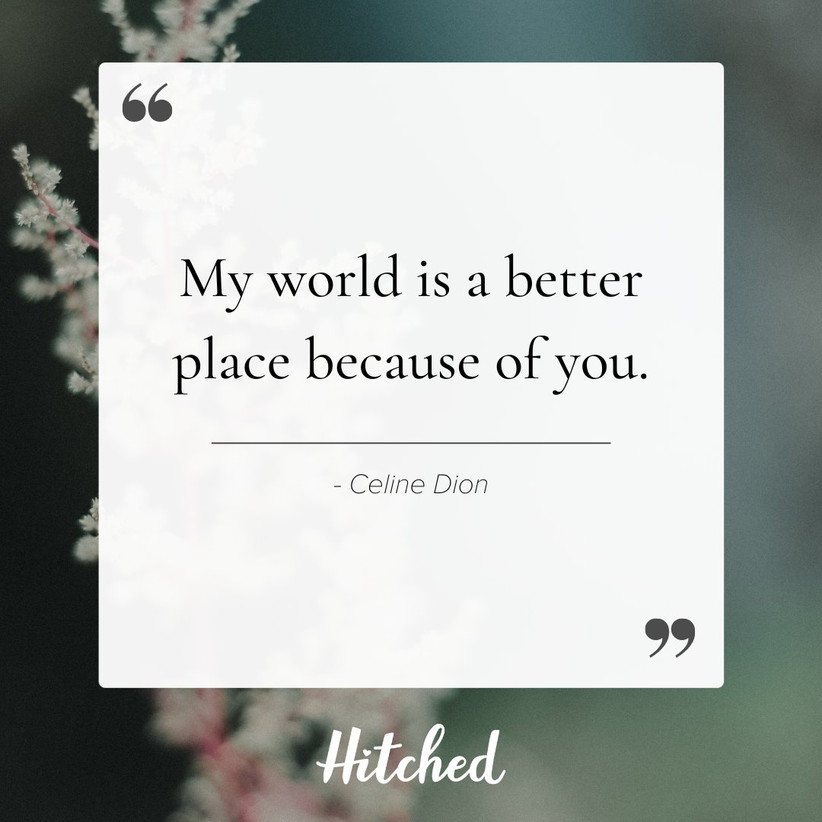 100. "If you're lost, you can look and you will find me." - Cyndi Lauper
101. "I hope you don't mind that I put down in words, how wonderful life is while you're in the world." - Elton John
102. "And the wonder of it all is that you don't realise how much I love you." - Eric Clapton
103. "To you, I'll give the world." - Fleetwood Mac
104. "The future of me is already a thing of the past, you were my first love and you will be my last." - Bob Dylan
Long Love Quotes for Him
Want to write an epic love letter? These lengthy love quotes will ensure your pages are filled up with declarations of your love for him.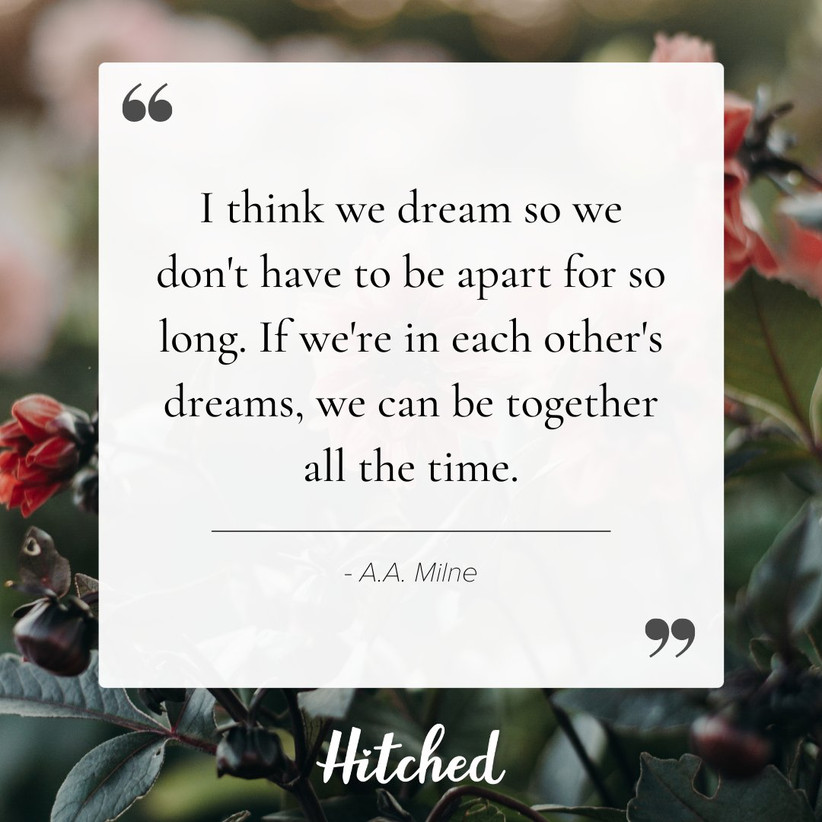 106. "I love you without knowing you, or when, or where from. I love you directly, without problems or pride: I love you like this because I don't know any other way to love, except in this form in which I am not nor are you, so close that your hand upon my chest is mine, so close your eyes close with my dreams." - Pablo Neruda
107. "You have made a place in my heart where I thought there was no room for anything else. You have made flowers grow where I cultivated dust and stones." - Robert Jordan
108. "I love you… I am who I am because of you. You are every reason, every hope and every dream I've ever had, and no matter what happens to us in the future, every day we are together is the greatest day of my life." - The Notebook
109. "I knew he would always be my best friend for my whole life. That was the biggest thing to me. I'd never known anything like the friendship that I had with him. I could like him as much as I loved him." - Blake Lively
110. "You are everything beautiful that has ever happened to me wrapped in a person. You may think you are ordinary, but to me you are as magical as the ocean." - Nikita Gill
111. "I knew the second I met you that there was something about you I needed. Turns out it wasn't something about you at all. It was just you." - Jamie McGuire
If your partner is a big Disney fan, they'll fall head over heels with these magical quotes straight from the best movies.