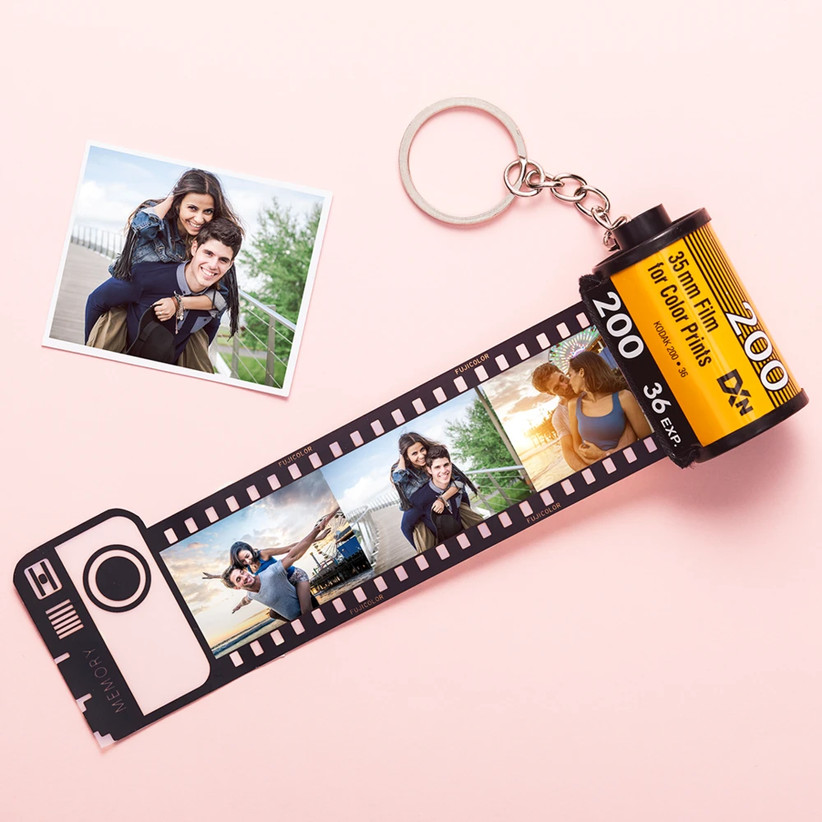 Being in a long distance relationship can be really hard at times. While finding that special person is absolutely worth transcending time and distance, not being able to see your loved one can be tough at the best of times.
There are ways to make things easier: from organising a communication schedule to planning your next visit whenever you can, you can find strategies that help to look to the future.
A little gift here and there to let them know you're thinking of them can also really work wonders. Our selection of the 37 best long distance relationship gifts for your significant other covers every kind of interest, from style to technology, plus lots of cute little keepsakes. We've also selected options for all budgets, whether you want to spend a little more or keep it frugal.
Enjoy our selection and let your person know they're always in your thoughts!
NB: We have included third party products to help you navigate and enjoy life's biggest moments. Purchases made through links on this page may earn us a commission.
1. Painted Concrete Planter - £25, Etsy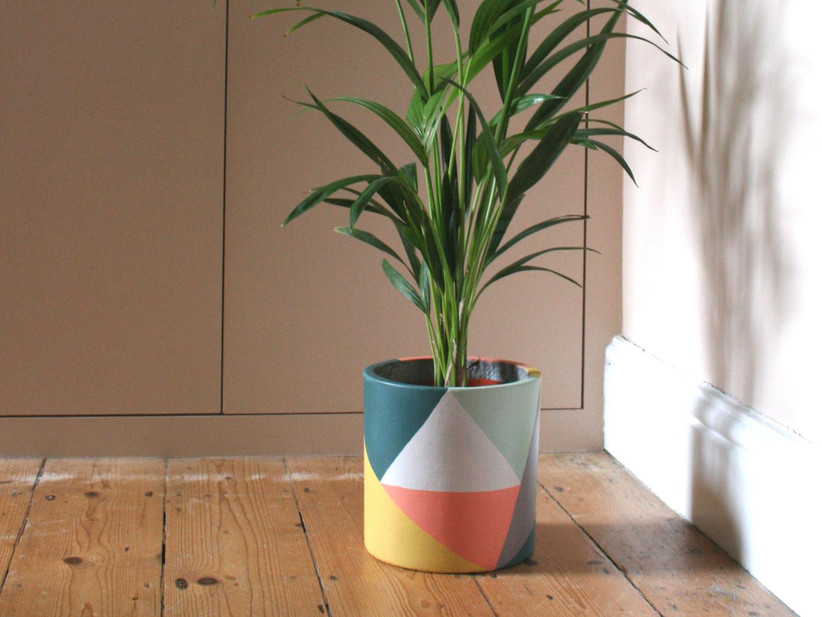 Plants make every home look better and a cool, hand-painted planter like this one only adds to the beauty. Your partner would love to receive this in the post, especially if you send them a plant to go in it too! It's something they can nurture every day and think of you.
2. 15" Laptop Sleeve - £60,
Fjallraven Kanken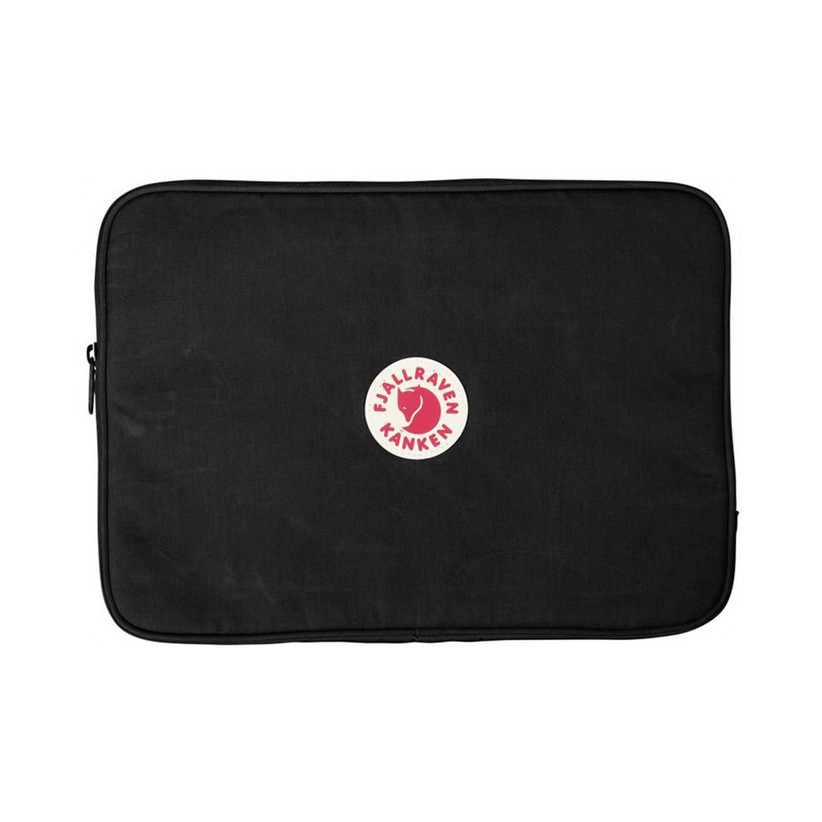 If your partner is in need of a new laptop sleeve, we can't think of a more versatile, cool option than this one by Scandi brand Fjallraven. It comes in peach pink, black, navy and frost green.
3.

MUZEN OTR Metal Portable Speaker

- £91, Urban Outfitters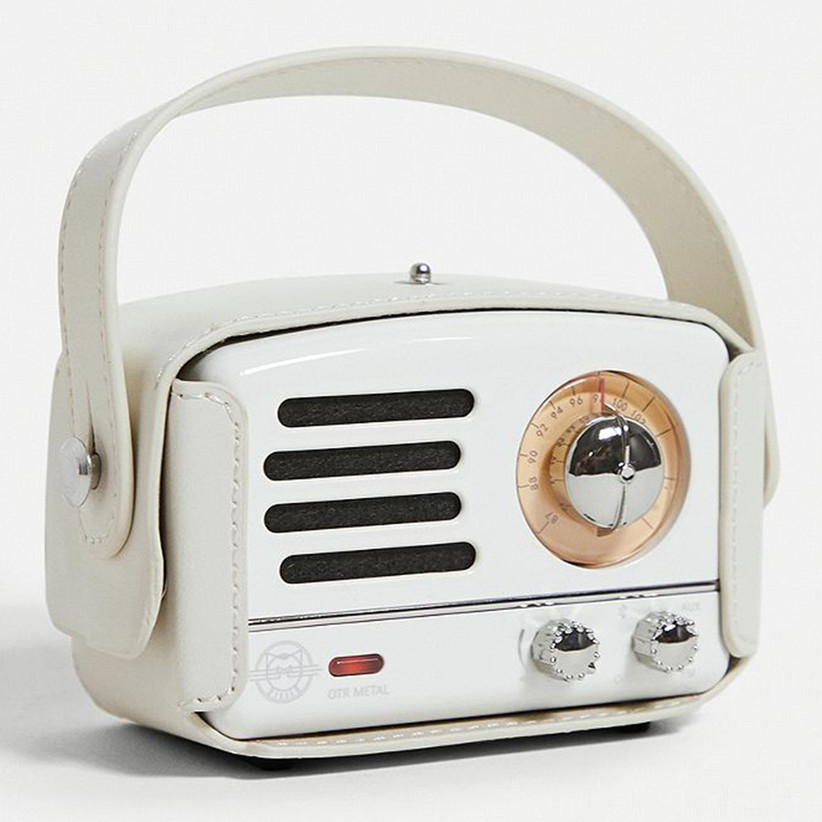 Want to give your partner the gift of great music? Why not opt for this cute vintage-style bluetooth speaker with ready-to-listen FM radio? It comes in white or lilac and will look seriously good on a desk or bedside table.
4. Brilliant Ideas LED Showerhead - £25, Urban Outfitters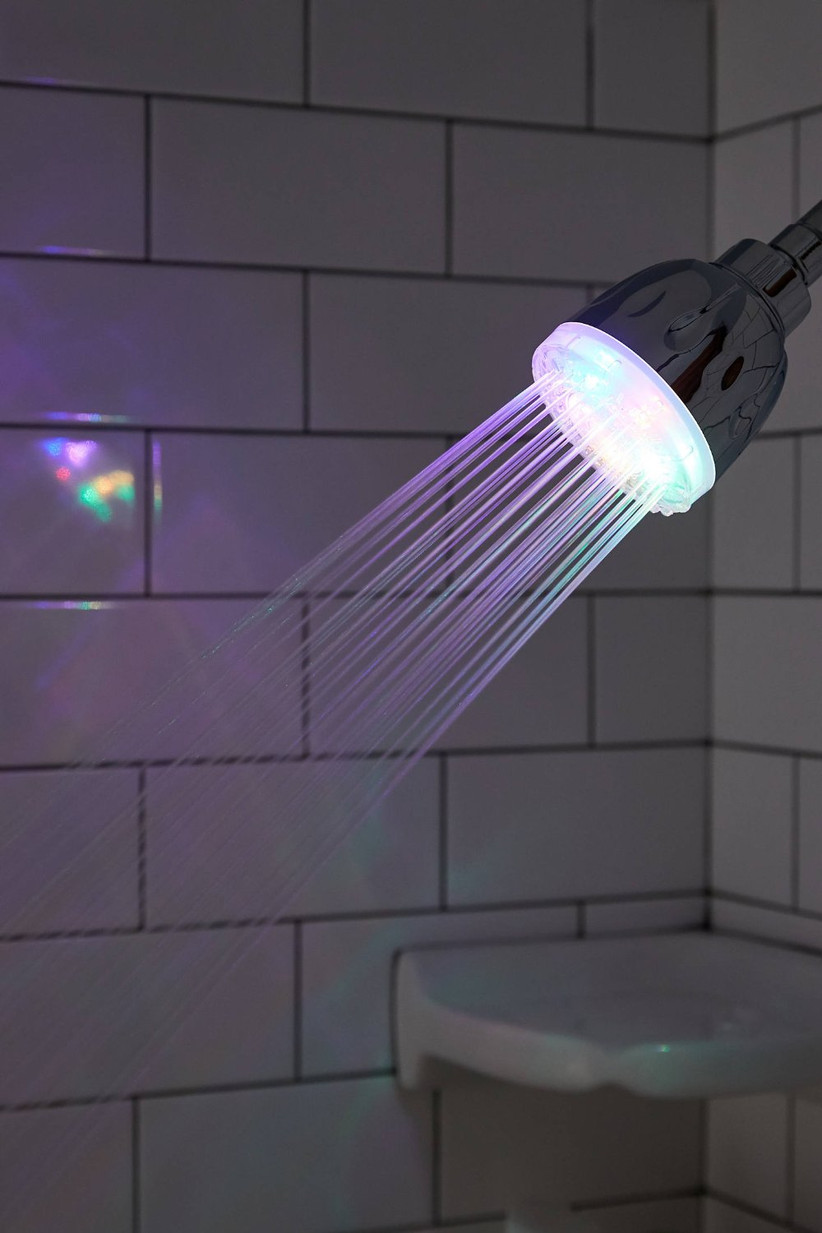 Make their shower that bit more exciting with this ultra-clever, colour-changing LED showerhead, which brings all the disco vibes for washing in the dark!
5. Friends Frame Mug - £13, Urban Outfitters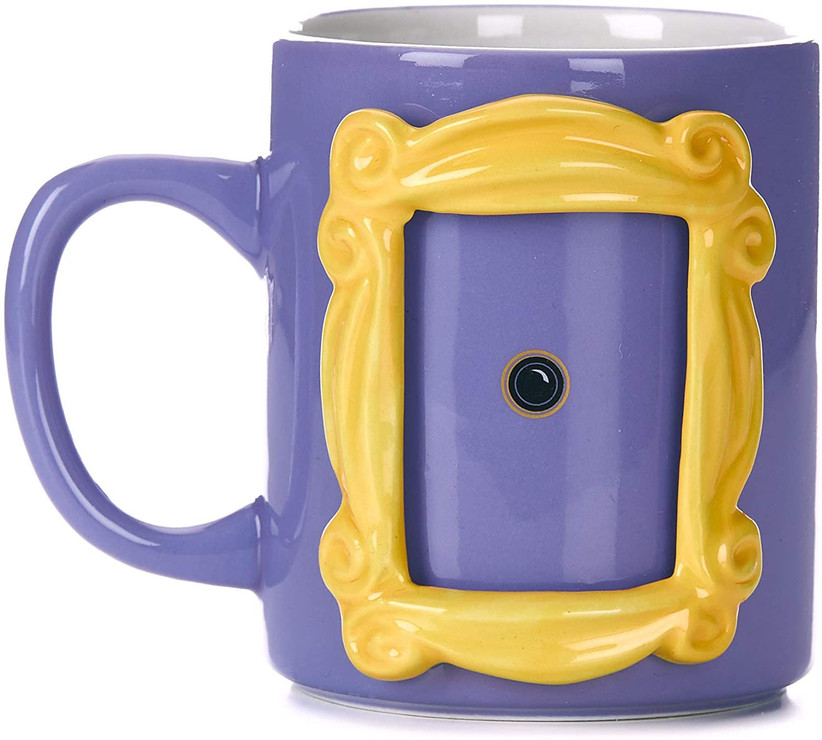 You can't go wrong with a Friends-related gift, and this awesome mug will remind them of you every time they drink their morning coffee out of it.
6. Snake Keychain Game - £12.99, Very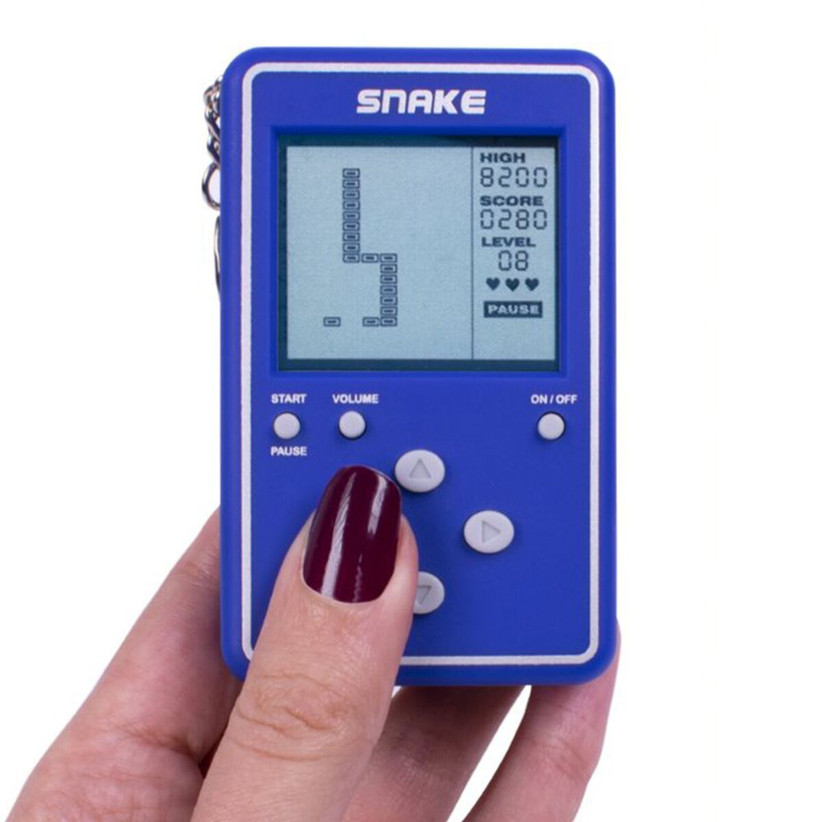 Inject a touch of nostalgia into their day with this Snake Keychain game, which will send you both right back to the '90s! Ah, simpler times…
7. Audio-Technica Noise-Cancelling Headphones - £89, John Lewis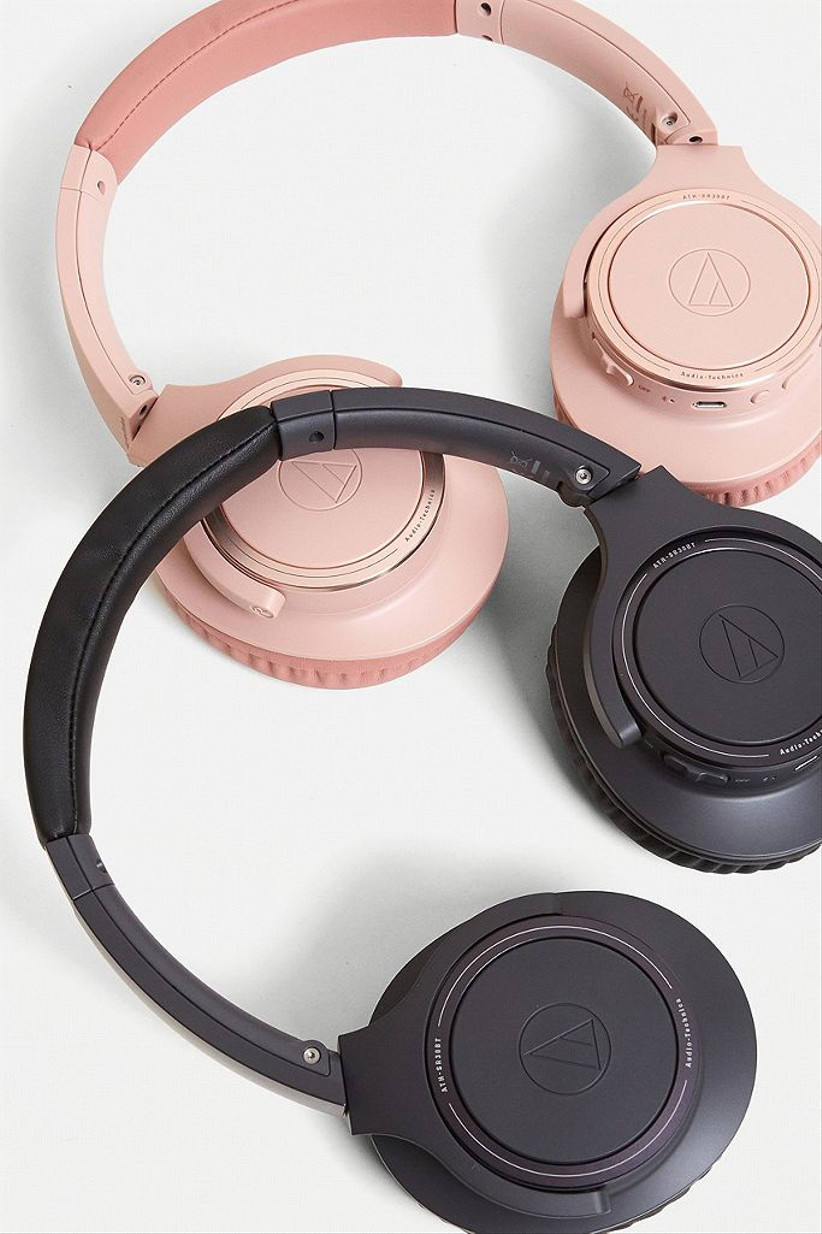 A pair of great headphones is a must for the girlfriend or boyfriend who is super into their music. These by Audio-Technica are noise-cancelling, meaning perfect clarity every time. They last for 70 hours of playback and are perfect for travel-lovers as they fold up flat!
8.

The Complete Highsnobiety Guide To Street Fashion And Culture

- £40, Urban Outfitters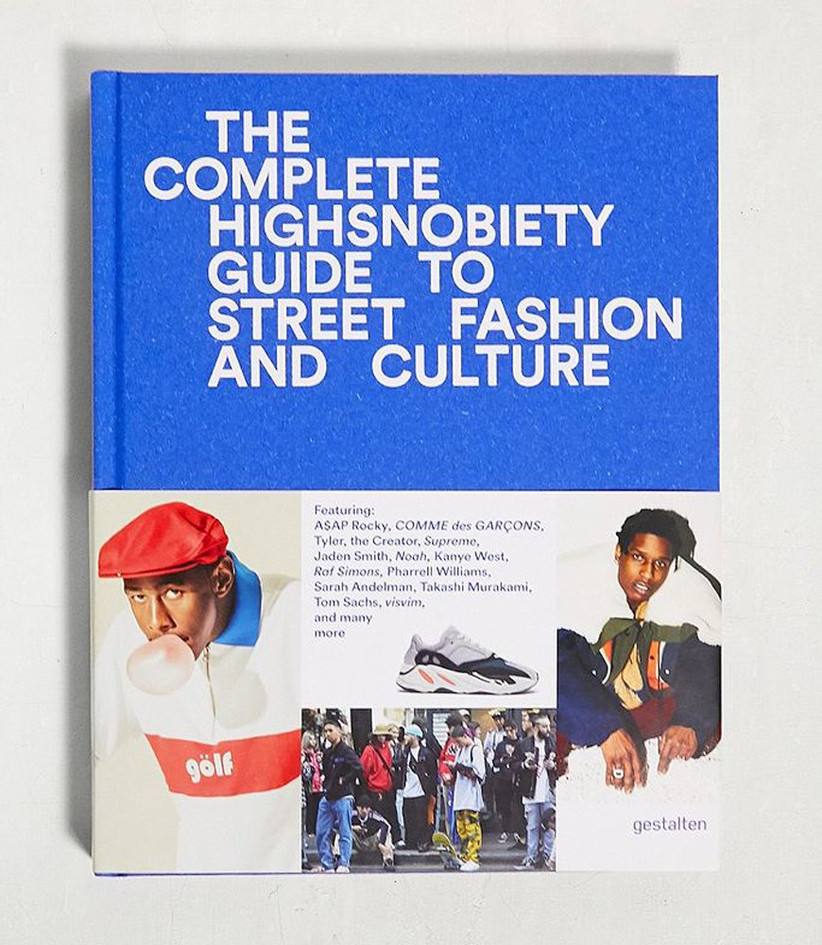 Every home needs a set of chic coffee table books, and you can't go wrong with this ultra-trendy offering by Highsnobiety looking at the history of streetwear style.
9. Unisex Card Wallet - £115, Coach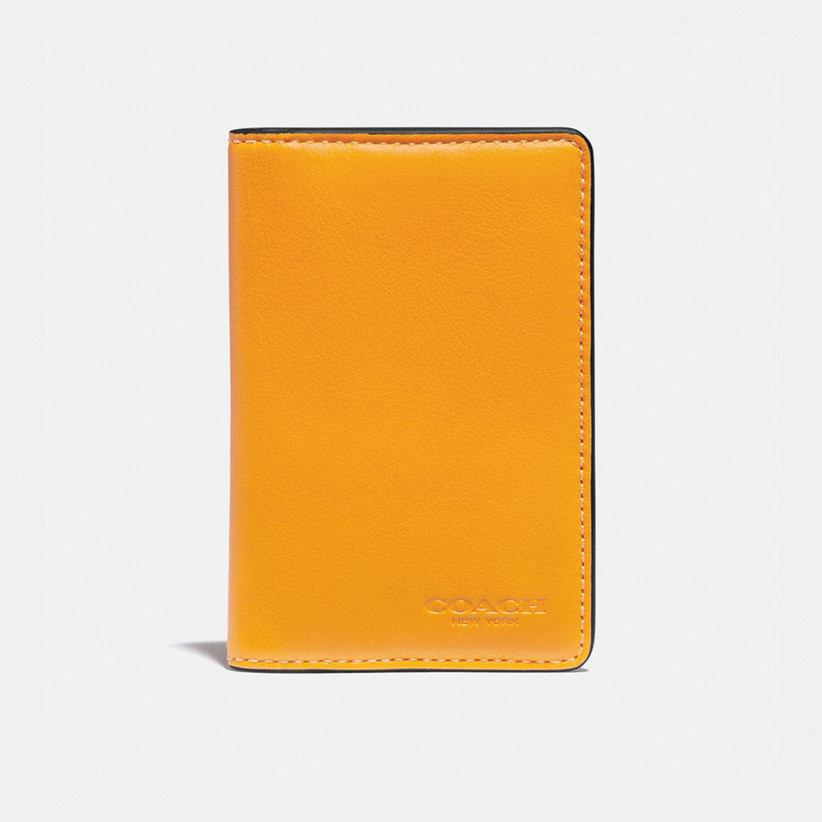 Whatever your partner's style, this slim leather card wallet by stylish brand Coach will surely be well received. It comes in a colours like burgundy, navy and white, but we love this sunny yellow.
10. Engraved Wallet Insert Card - £11.55, Etsy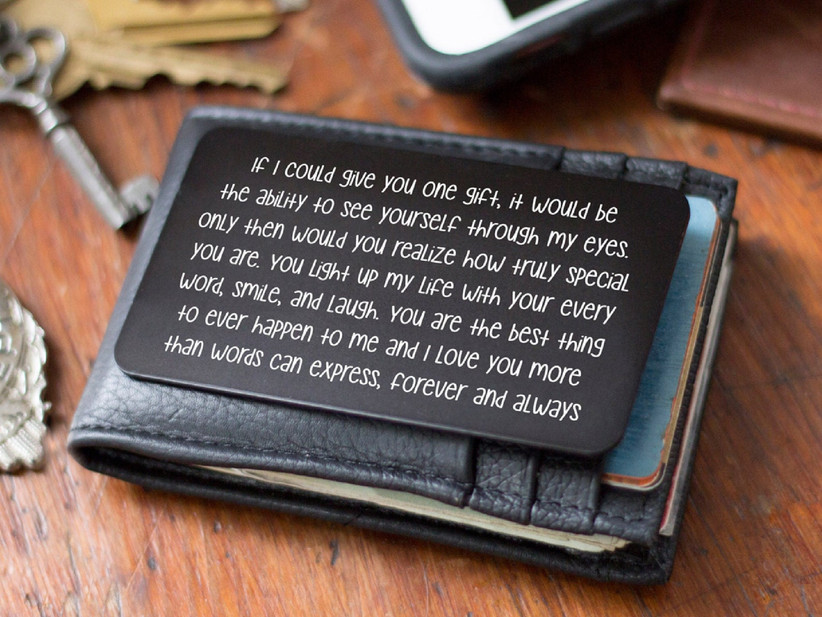 This incredibly touching little present is a great keepsake for your partner, who can carry it with them wherever they go.
11. Personalised Pocket Hug - £12, Etsy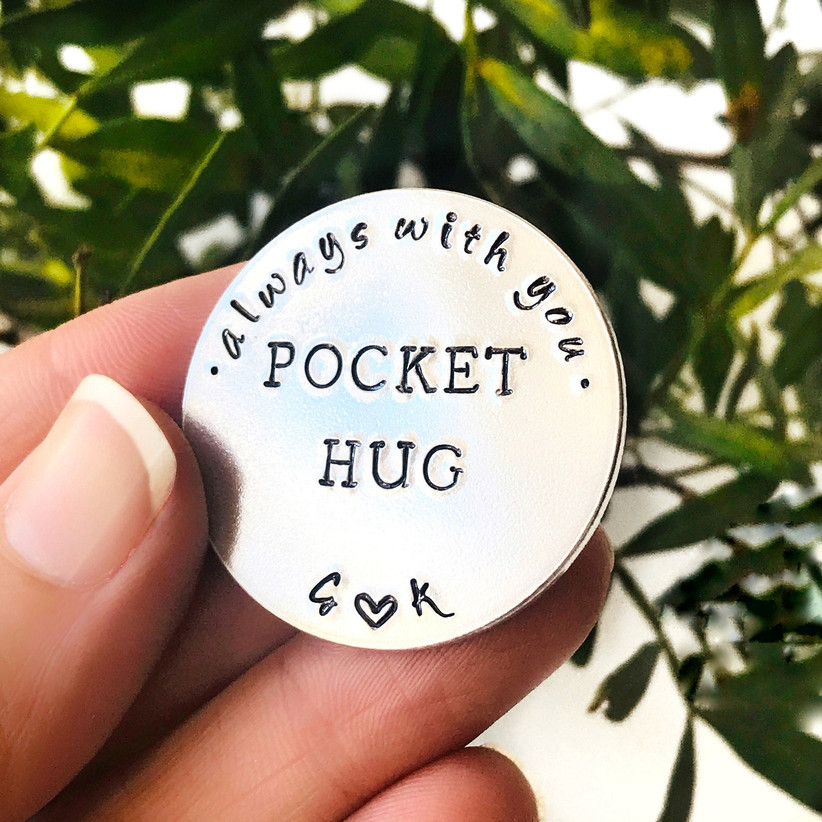 Another lovely little option is this personalised pocket hug, which can be slotted into jacket or trouser pockets for on-the-go affection. If your partner has a big event coming up or an important job interview, this little token is like being by their side whenever they need you.
12. Distance Means So Little Bracelet - £3.50, Etsy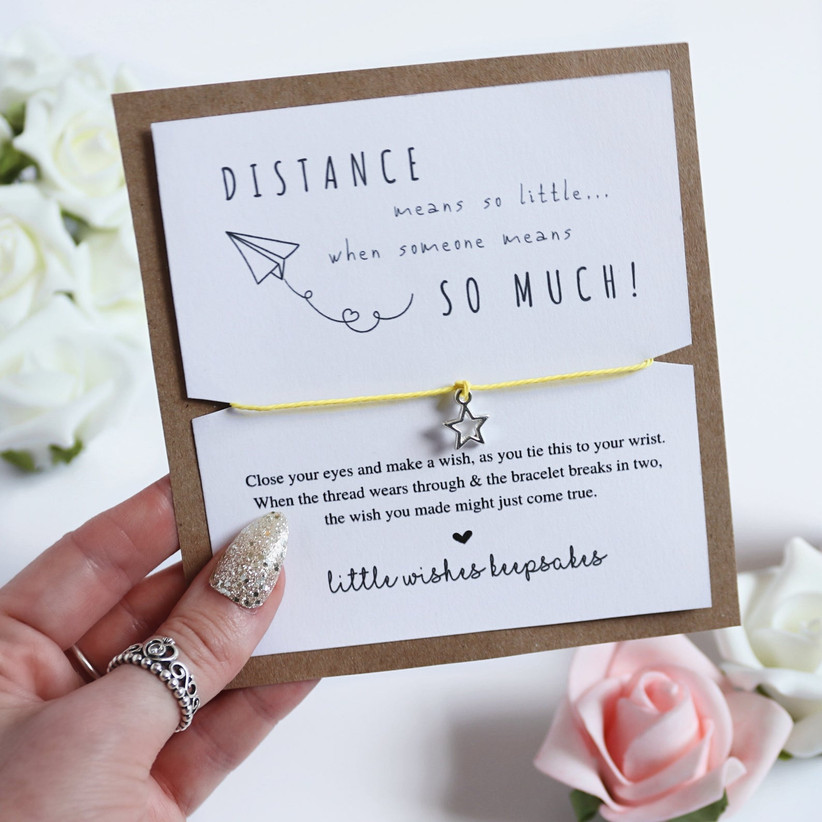 Who says you have to spend a great deal of money to find the perfect gift for your long distance love? This cute bracelet and accompanying message card prove otherwise.
13. 10 Reasons Why I Love You Wooden Box - £12.75, Etsy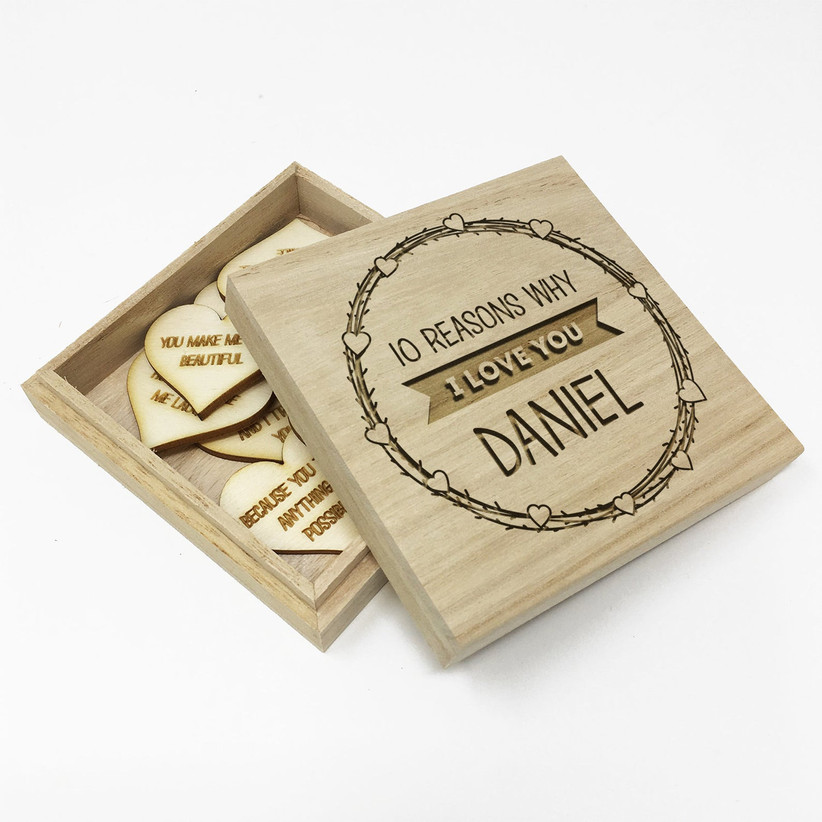 Make your person's day by sharing with them all the reasons you love them on these etched-out hearts and accompanying wooden box.
14. One Day Closer Keychain - £10, Amazon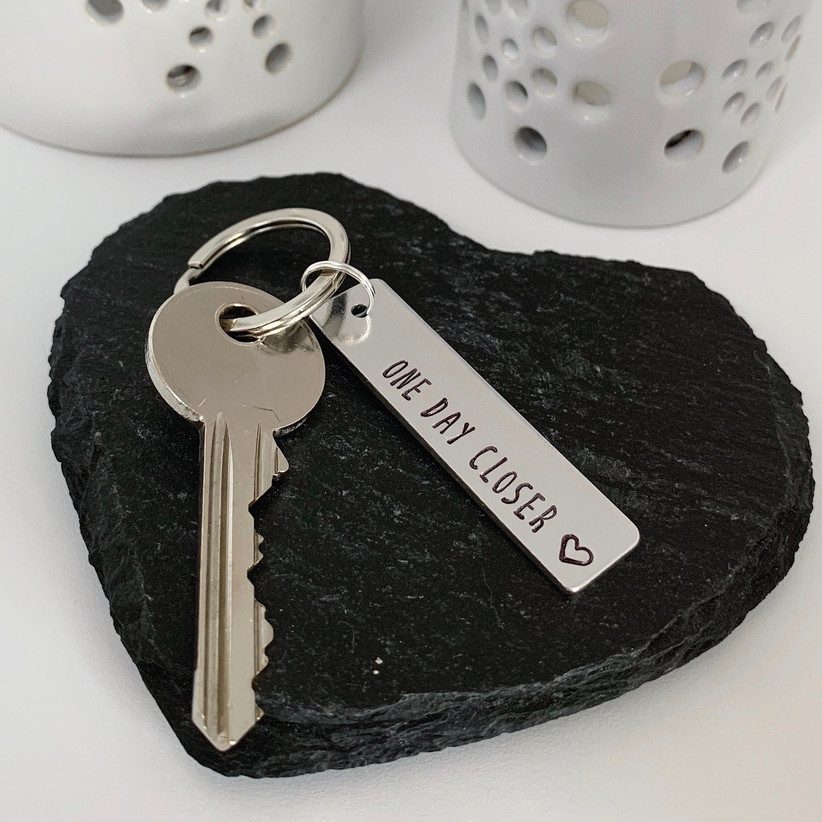 Being apart from the one you love can be really tough, but this little One Day Closer keyring will remind your partner that every day that passes means less time apart.
15. His and Hers Lava Bracelets - £5.95, Etsy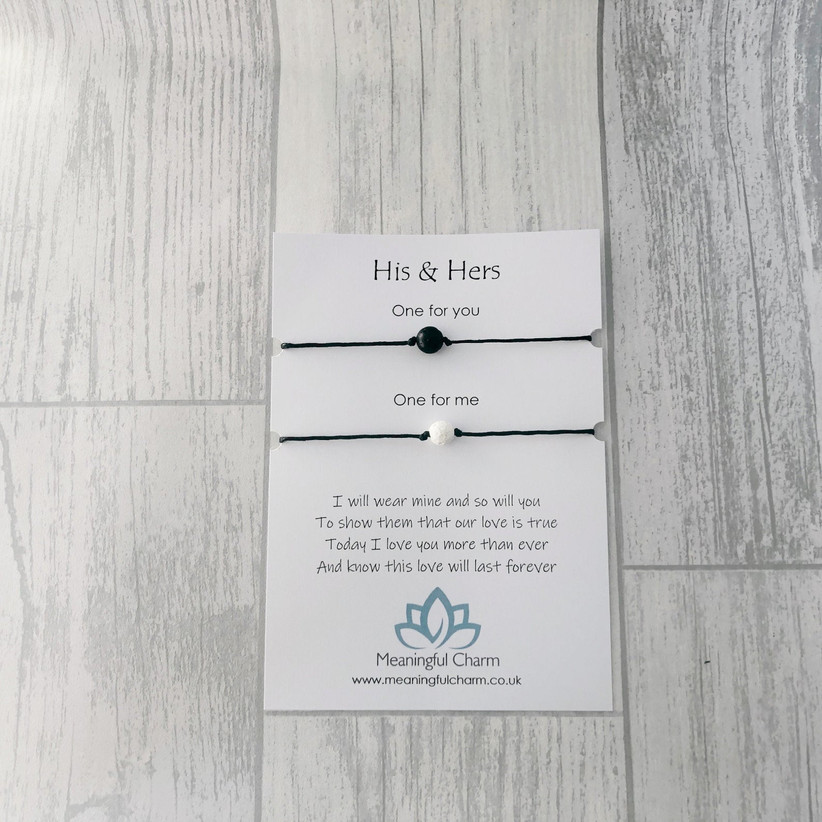 Whatever your style, these simple, understated bracelets will suit you — give one to your partner and keep the other for your own wrist. They're made from natural lava, one in white and one in black.
16. Long Distance Relationship Pillow Cover - £16.99, Redbubble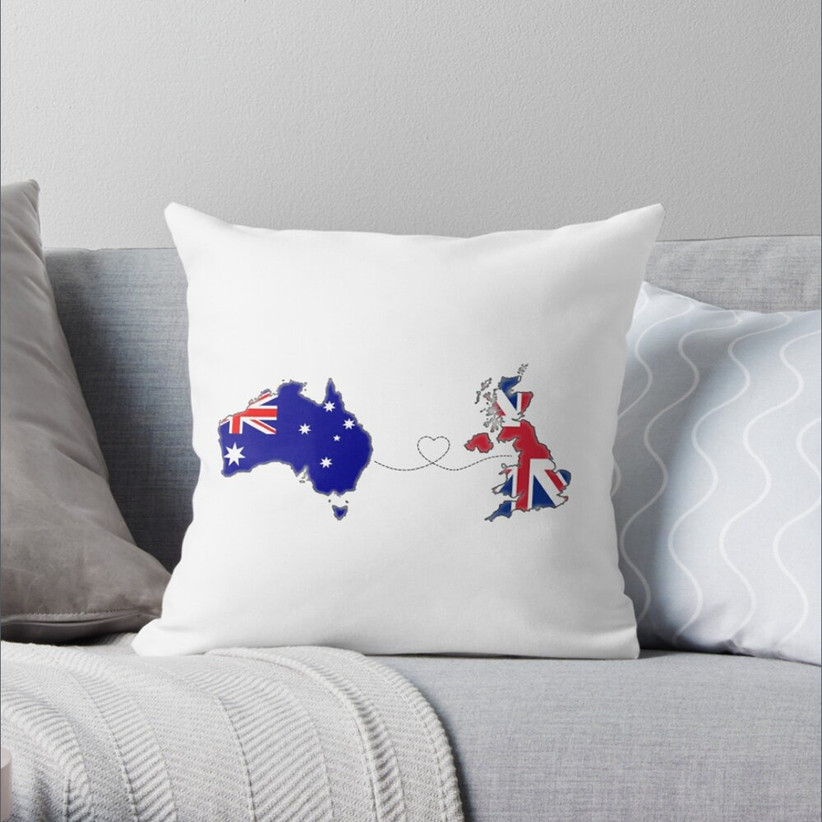 Some of the hardest, loneliest times in a long distance relationship come at night; make it that little bit easier with a pillow to cuddle in bed or on the sofa. You can get almost any two countries put on the cover.
17. Open When Letters - £15.50, Etsy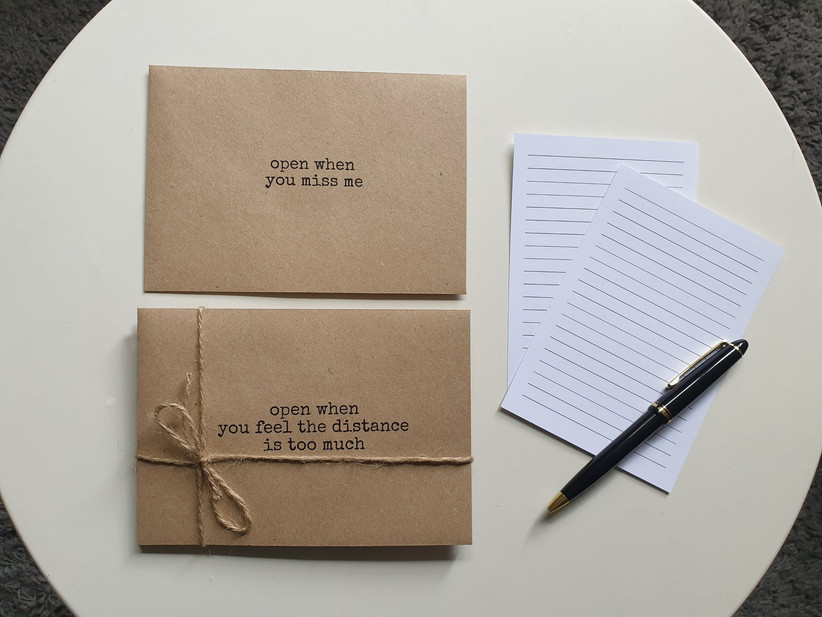 For days when your other half may be feeling particularly rubbish, give them the gift of a letter, such as these adorable 'open when' letters.
18. Couple Portrait - £50, Etsy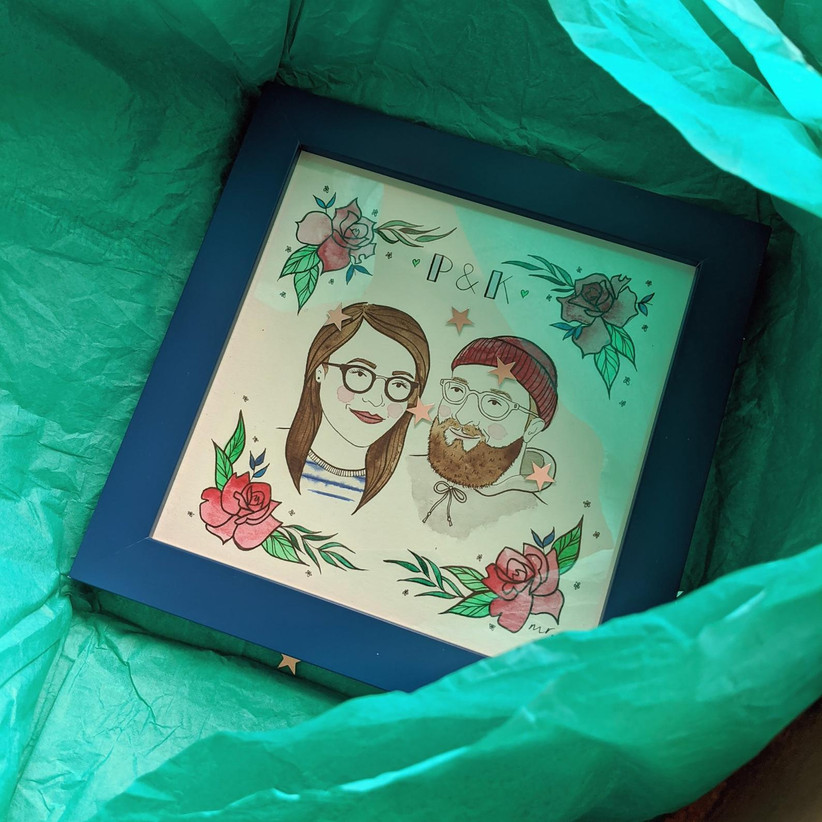 You may not live together, but that doesn't mean you can't plaster your walls with cute odes to your relationship! This lovely personalised couples portrait is super special.
19. Personalised Couple Print - £4, Etsy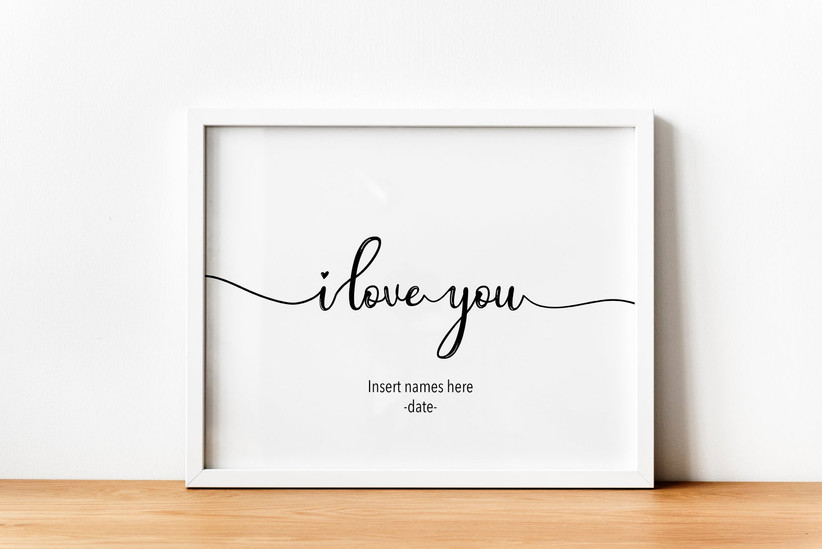 Or keep it simple with a design such as this one.
20. Val Sweetheart Plant - £6, Patch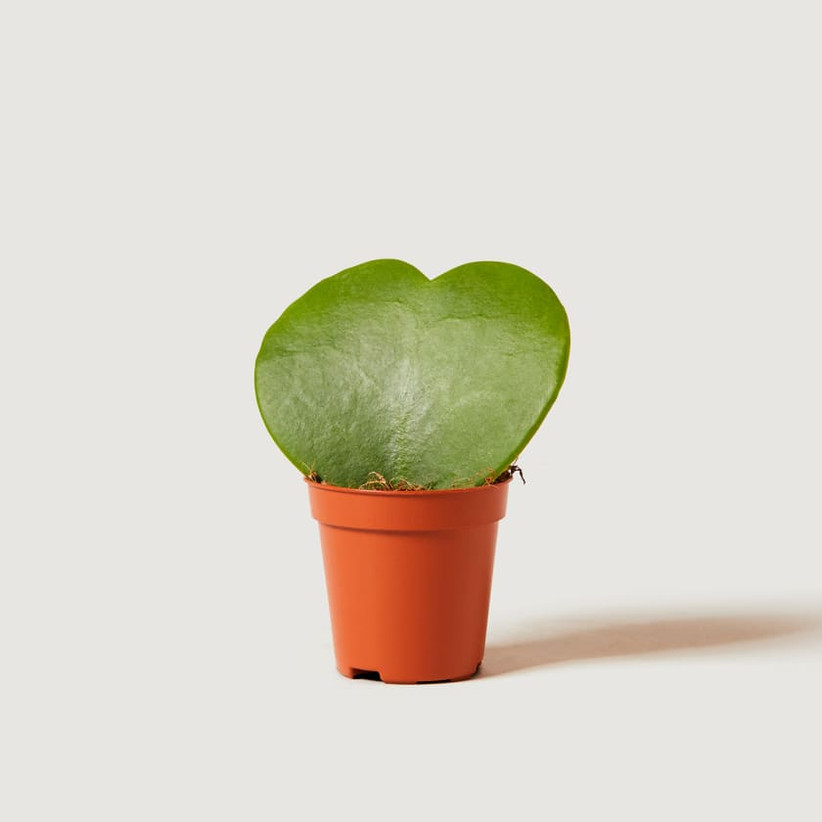 Sending a plant is always a good idea, and one that is shaped like a little heart and is under £10? We think that's pretty unbeatable.
21. Set of 6 Candles by British Colour Standards - £15, Pophams Home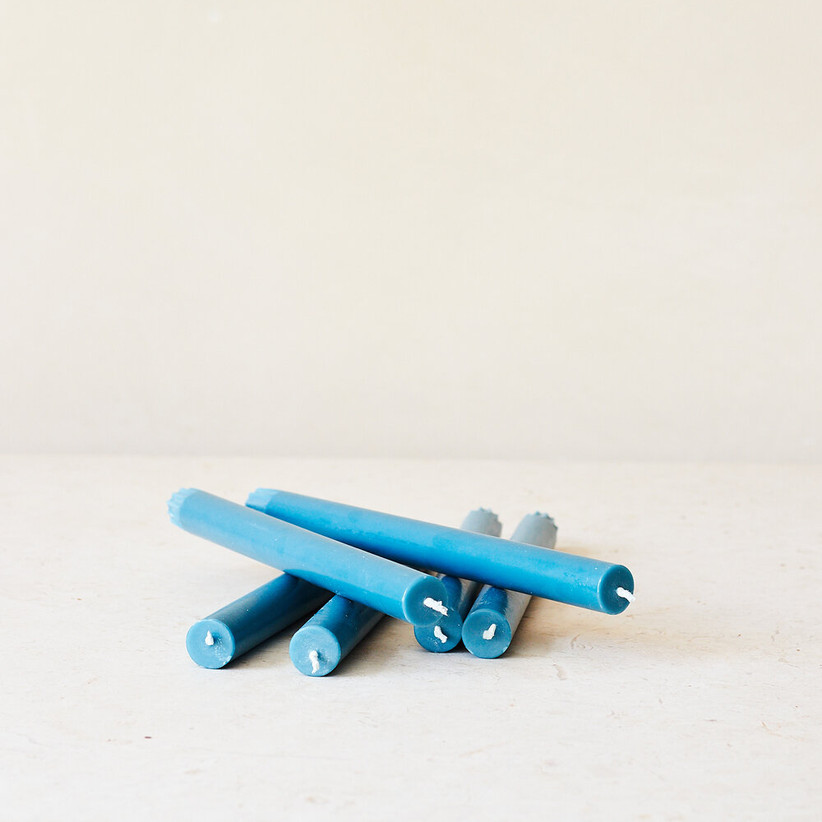 Tapered candles are really having a moment at the moment, and every home needs a few dotted around. These petrol-coloured ones by British Colour Standards are our faves, but they come in rose and gun metal grey too.
22. 'Distance Means So Little' Long Distance Relationship Mug - £15, Not On The High Street
The best way to remind your partner of you and to make them smile? Send them over a mug like this one that'll bring them joy each and every morning.
23. 'Distance Means So Little' Long Distance Relationship Bookmark - £8, Not On The High Street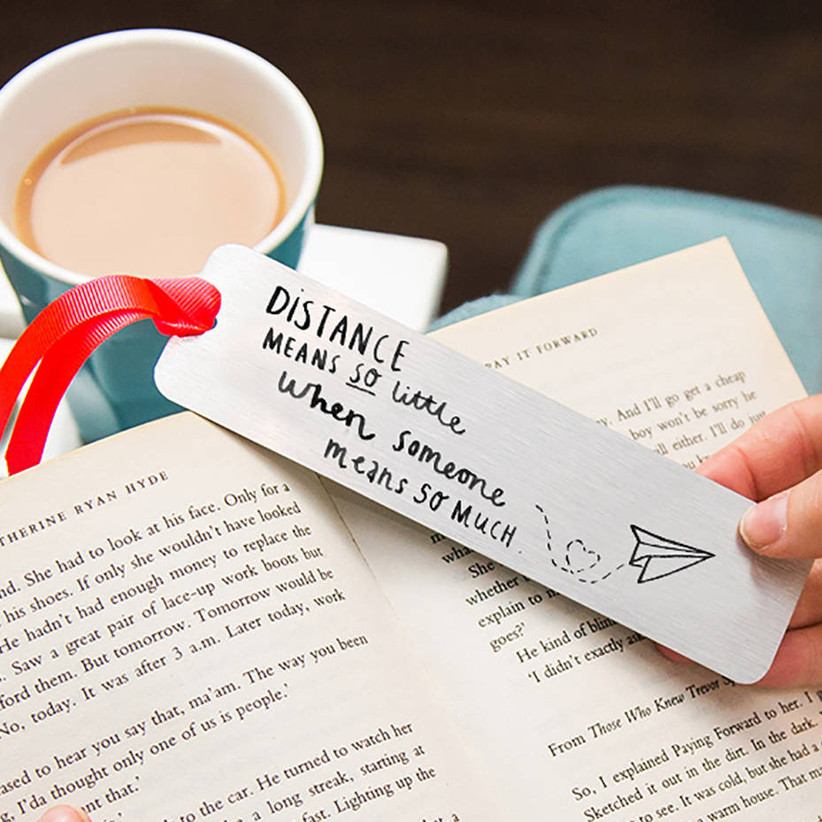 For the book-loving partner, a thoughtful bookmark such as this one can make all the difference and is proof you don't have to break the bank.
24. Valentine's Long Distance Relationship Cushion - £30, Not On The High Street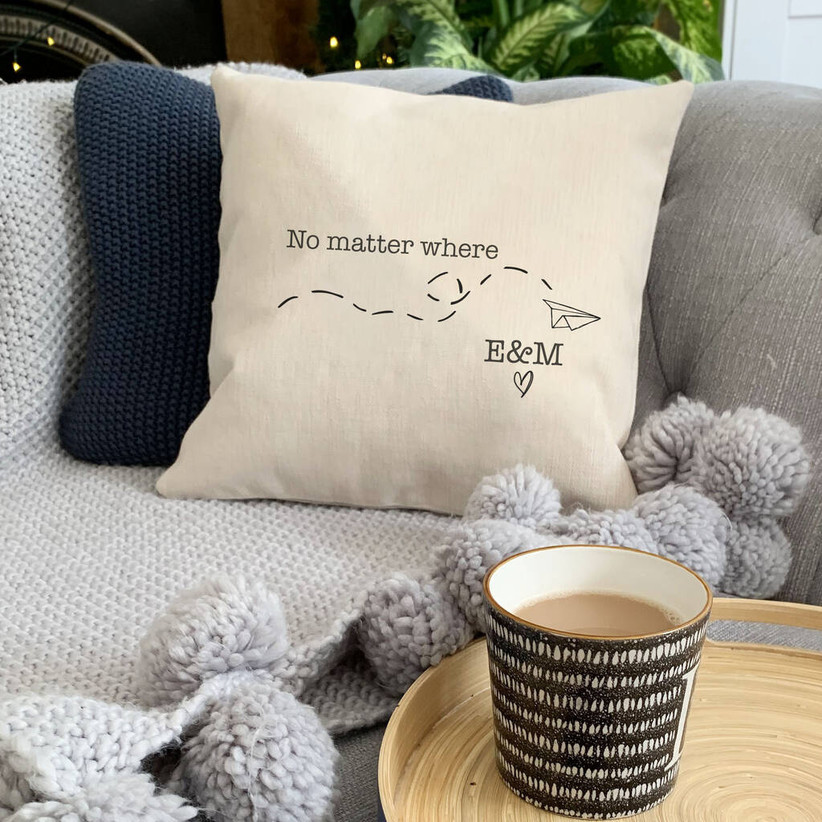 Not only can you personalise this cute cushion, but you can place it just about everywhere thanks to the super understated colour scheme.
25. Long Distance Relationship Sock Gift - £15, Not On The High Street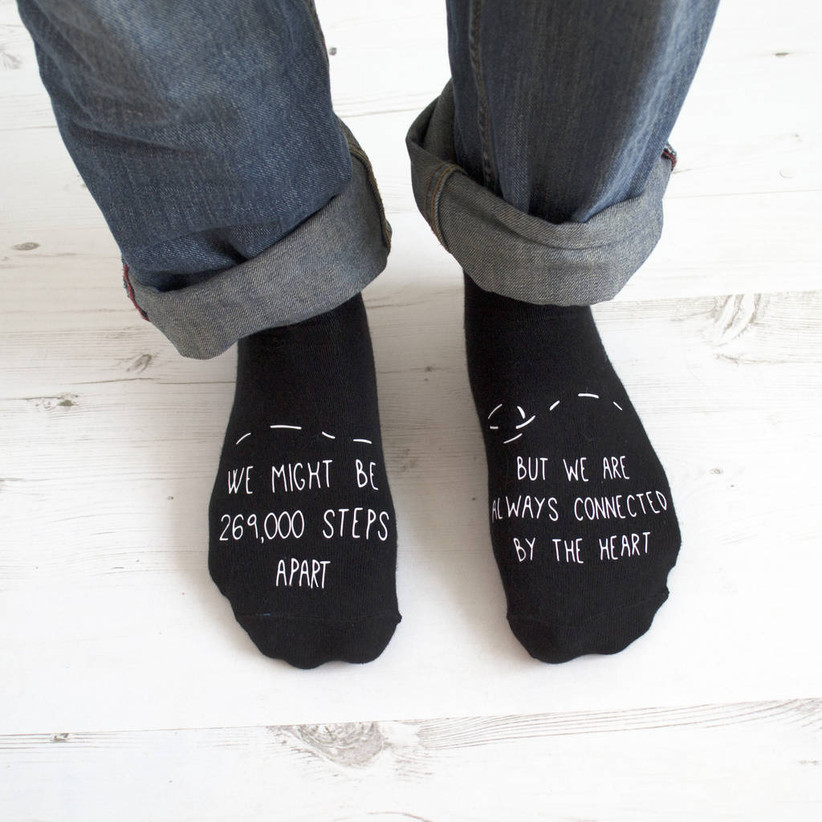 Socks are a universally needed gift, so why not make your partner's next pair extra special with these cute black ones? You can add in your own step count or tell them your locations and they'll work it out for you.
26. 'I Wish You Lived Next Door' Keyring - £25, Not On The High Street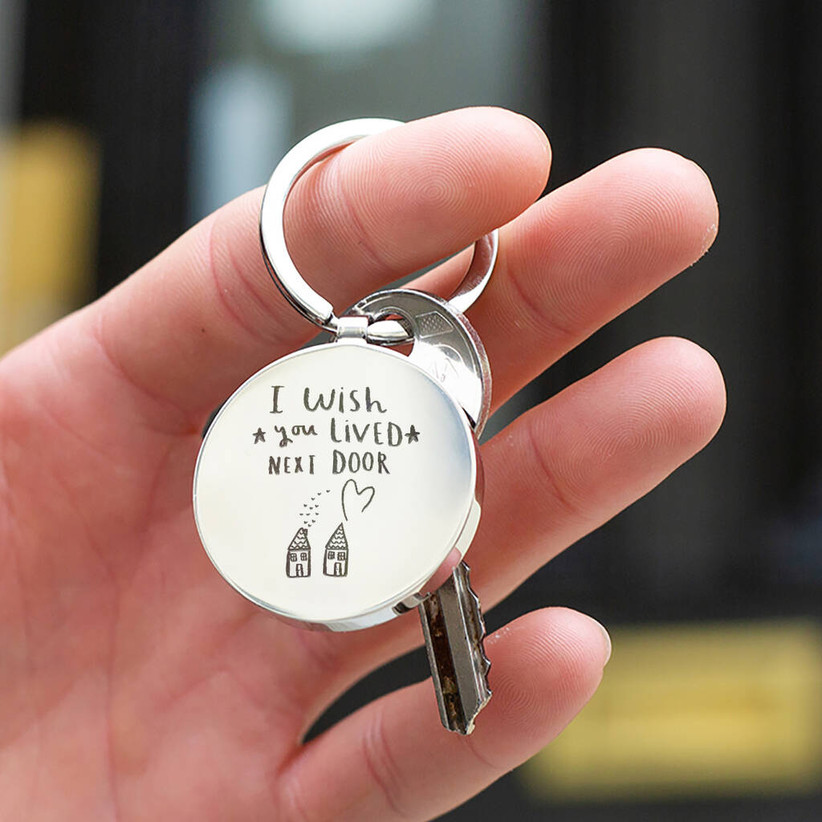 We're a sucker for a little cheeky key ring, and this one is right up our street! If the two of you are saving up to move in together, this is a really meaningful gift to give them until that day happens.
27. Engraved 'You Make Me Smile' Coaster For Friends - £9.99, Not On The High Street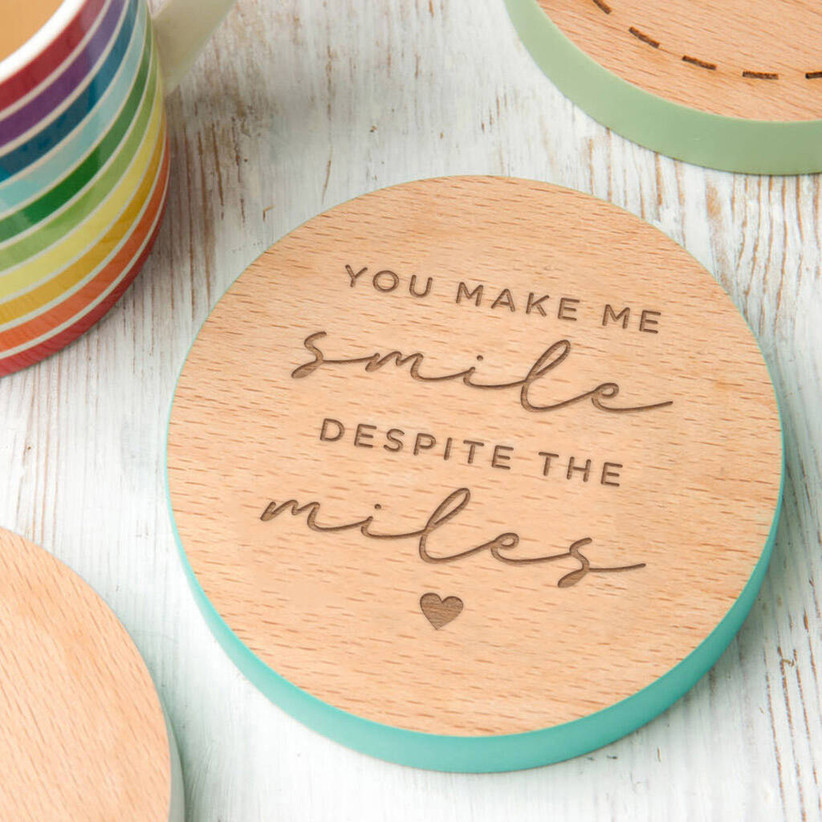 Designed to be sent to a friend who lives far away, this 'You Make Me Smile' coaster is equally as suitable for the loved one in your life.
28. Friendship Lamps - £135, Friend Lamps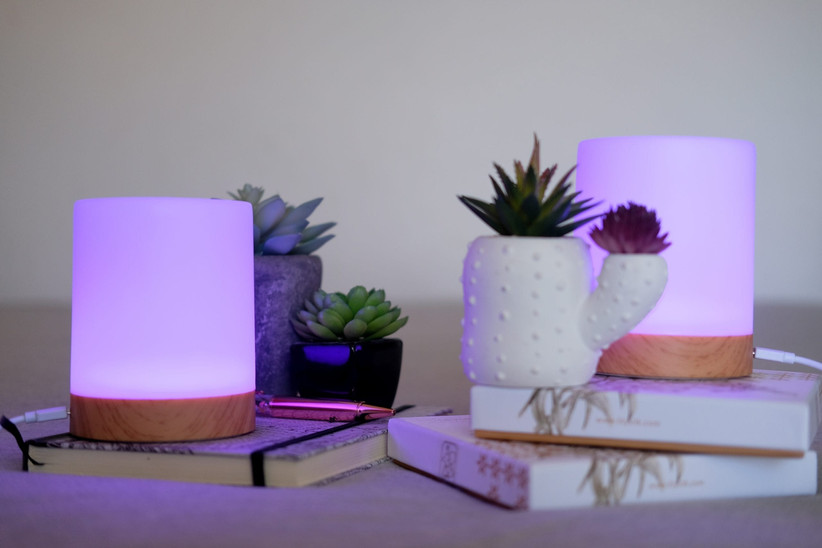 How clever are these lamps, which let them know you're there and thinking of them with one touch. You can even send your partner a secret message!
29. BOND TOUCH Bracelets - £93, Amazon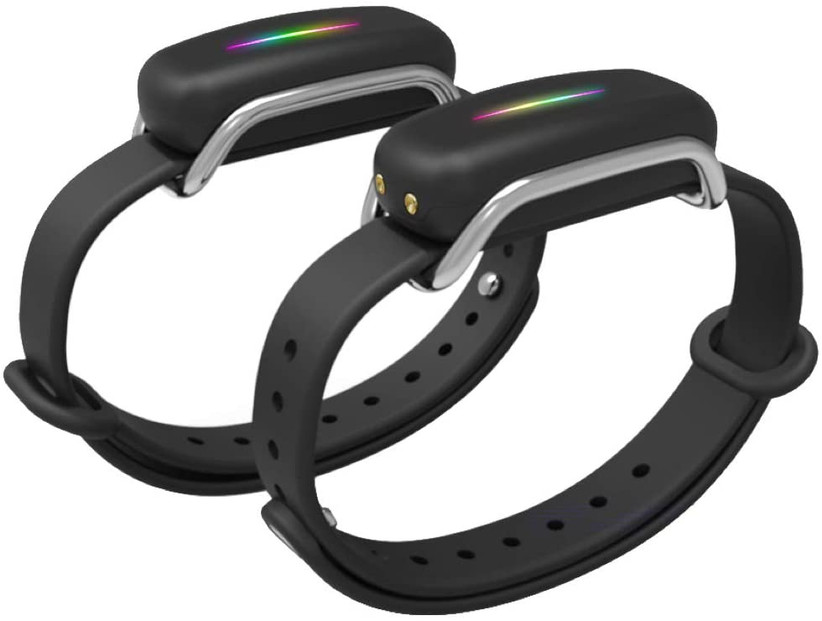 If the lamps aren't quite your think, you can opt for a pair of Bond Touch bracelets, which have a similar idea in wearable form. When you send a touch, your partner's bracelet will light up, wherever they are in the world.
30. I Miss Your Face Candle - £12.98, Etsy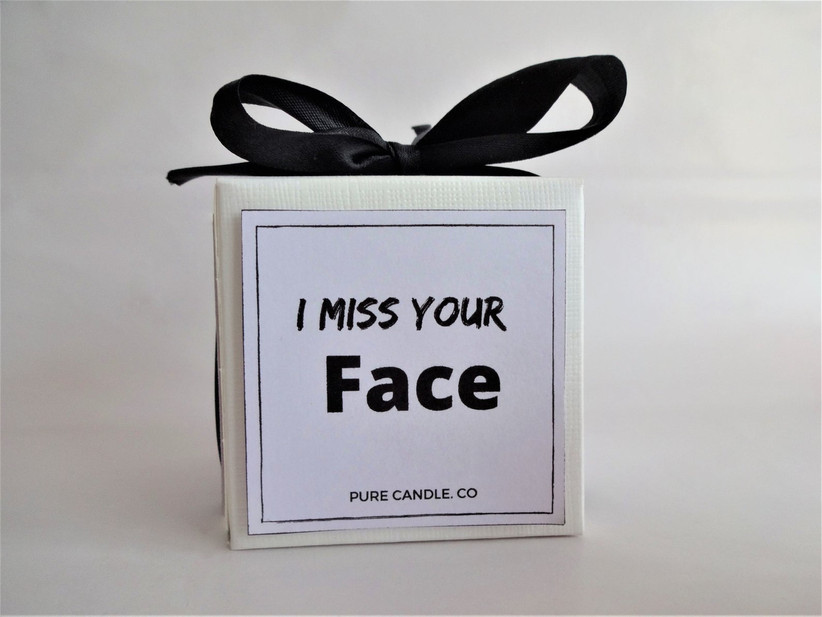 Just imagine their smile when they open this candle, which is packaged in the sweetest box with the message, 'I miss your face.'
31. Camera Roll Keyring - £15.95, Photo Moon Lamp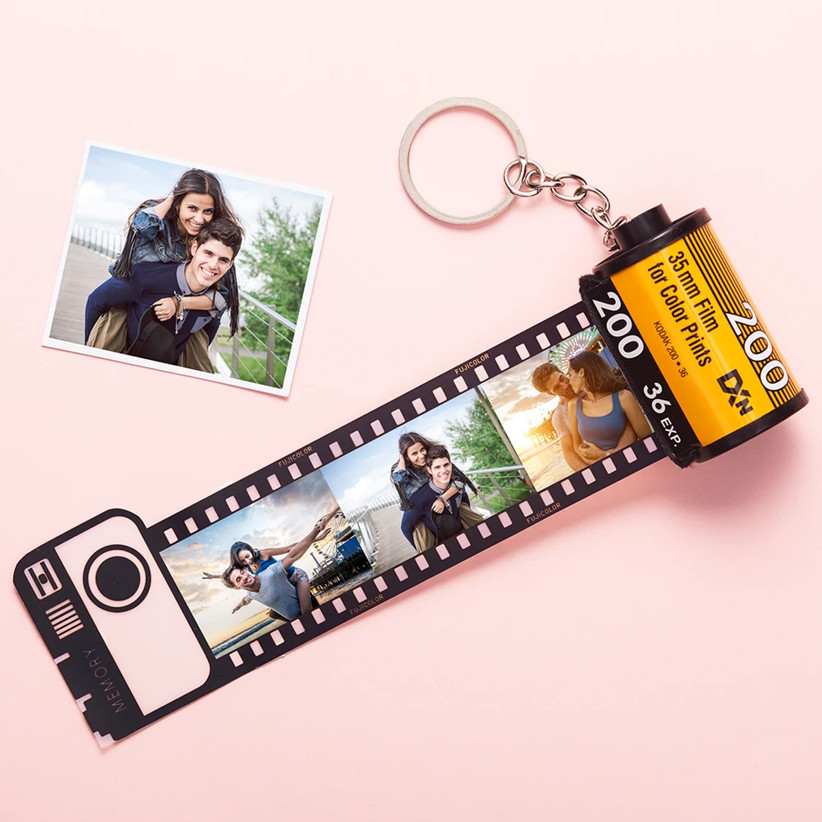 Got loads of photos together that you want to carry round with you? The easiest way is this cool film camera-style keyring, which is light and durable and can carry up to 20 HD photos.
32. Colourblock Notebook - £19.99, Papier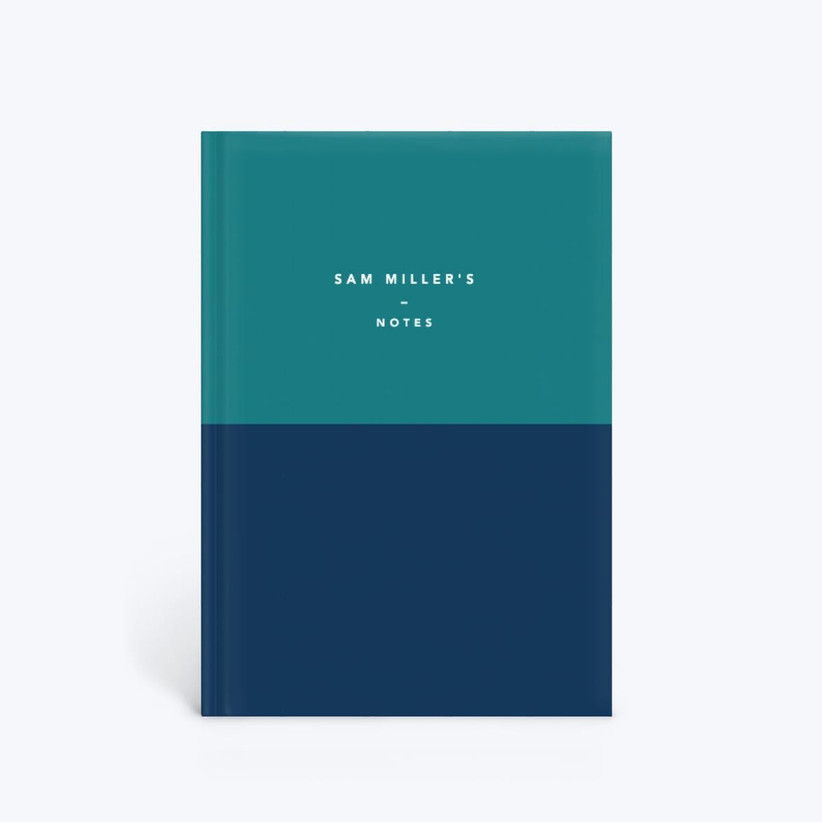 Long distance relationships take excellent organisational skills, so buy them a notebook to remember everything important!
33. Dishoom Cookbook - £17.99, Amazon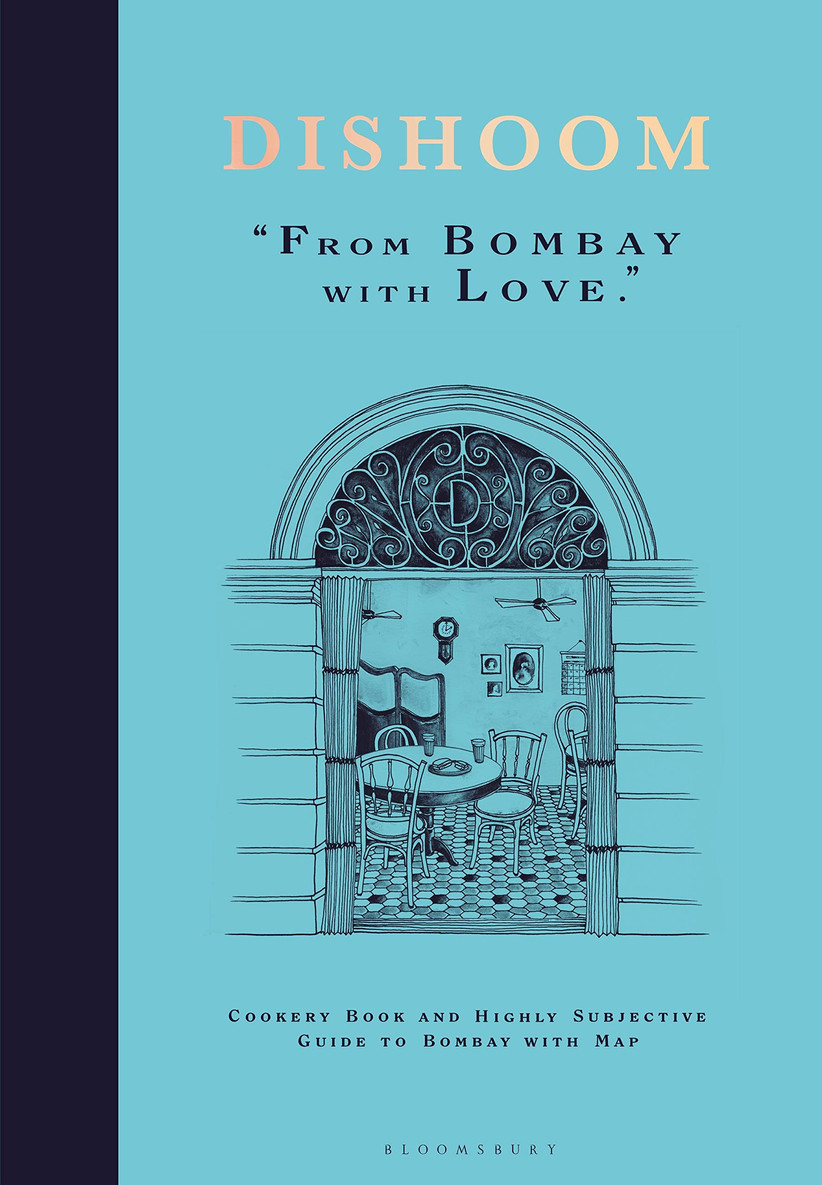 If your partner loves to cook, we can't think of a better book to gift them than this one by London's favourite restaurant Dishoom. Loads of restaurants have their own cookbook so hunt around for one from your favourite place to eat together or even your first date restaurant.
34. Pet Beans - £5.70, Etsy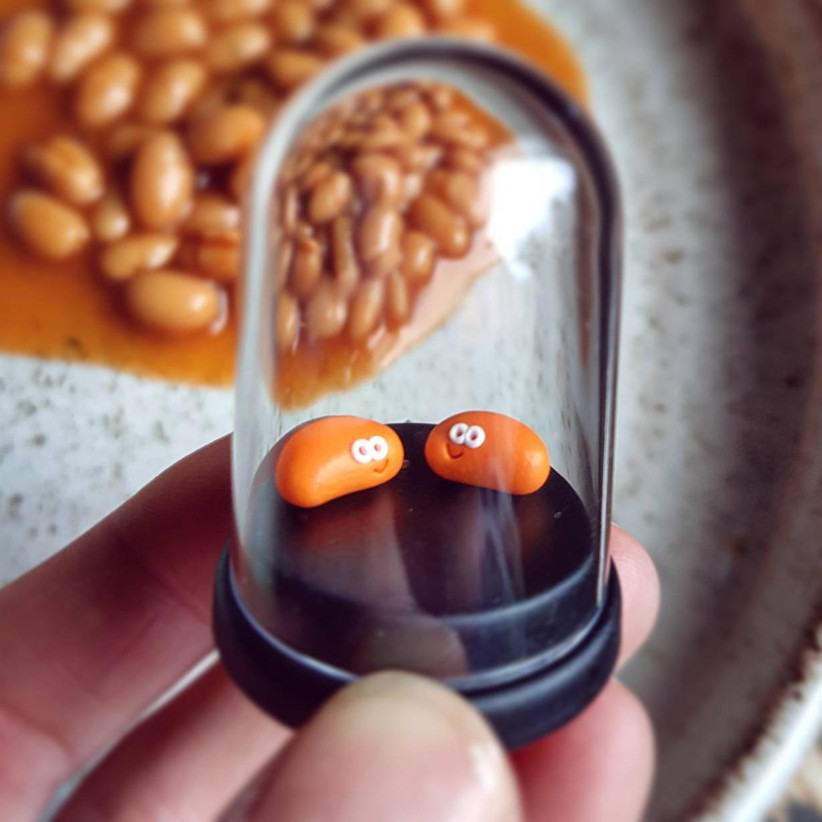 If you love in-jokes, these pet beans will be right up your street. This cute pair come in a thimble dome and will happily sit in your car or on your desk or kitchen shelf and make you smile whenever you see them.
35. Message In A Bottle - from £5.99, Send Nod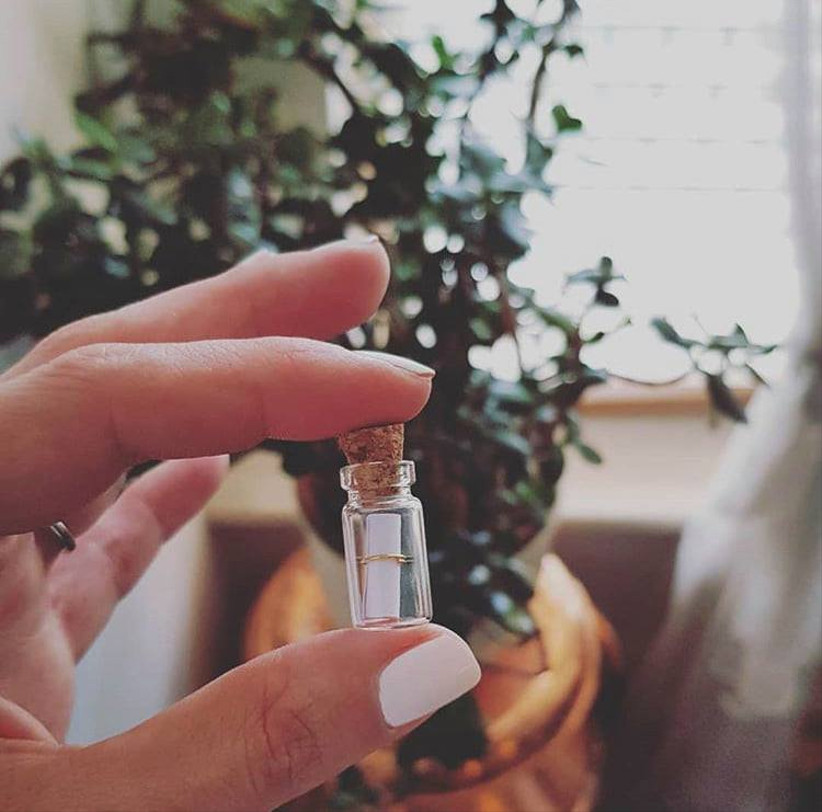 Send your partner a message in a bottle! It's completely up to you whether you go sweet or naughty - whatever you send, they'll love unfurling it and reading the note you sent.
36. Custom Photo 3D Lamp - £71.76, Iswanshop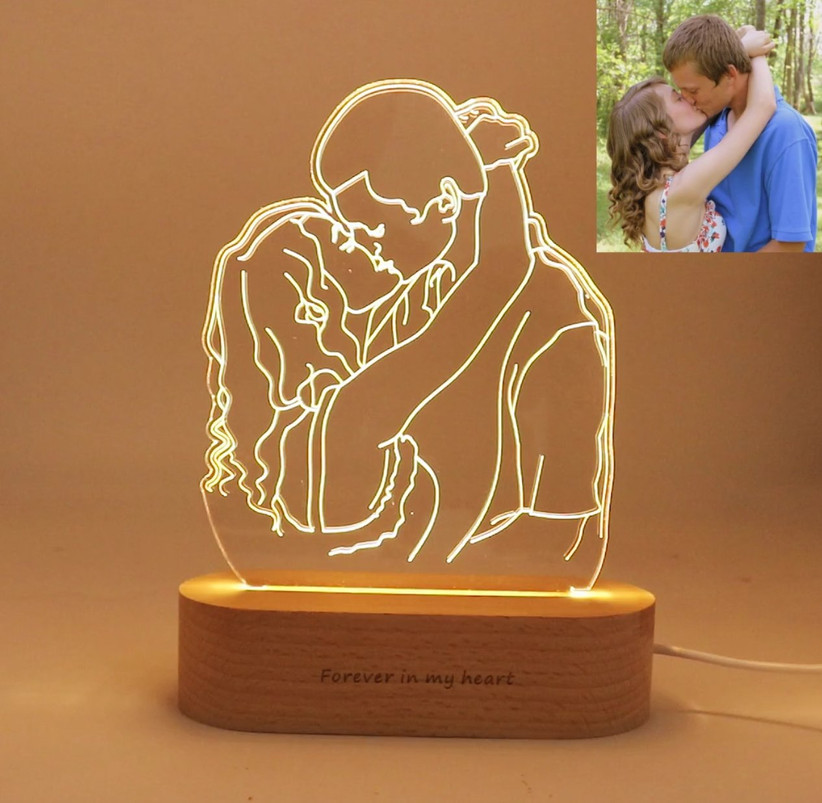 We adore this 3D illusion lamp crafted in the shape of a favourite photo of you two. It'll add a bit of life and light to your bedroom.
37. Long Distance Great Britain Heart Necklace - £28.49, Etsy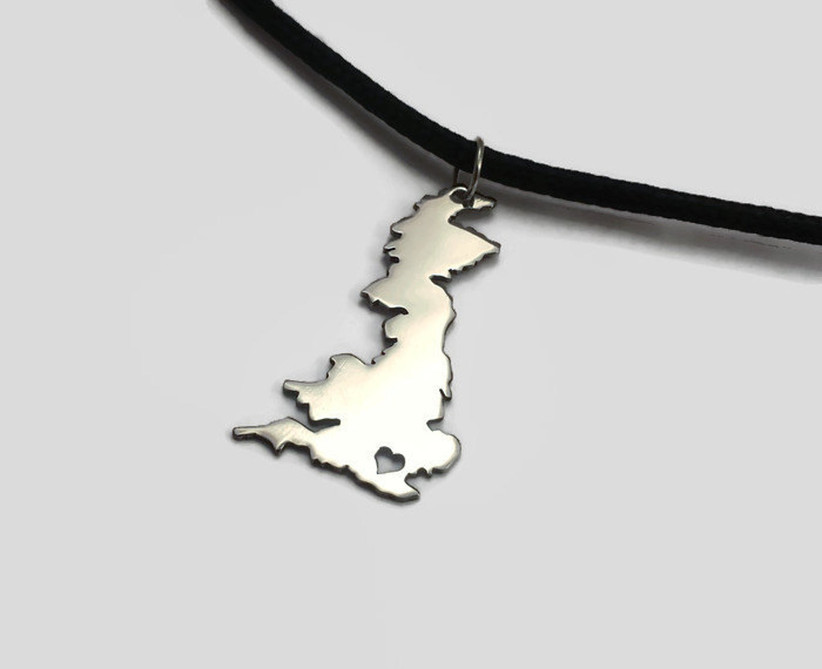 How gorgeous is this pendant necklace in the shape of the UK, with a heart cut out in the location of your choice. If you're separated by miles across England, Scotland or Wales, this is the ideal gift.
Need more gift ideas? Here's the 45 best gifts for your husband and the 45 best gift for your wife.