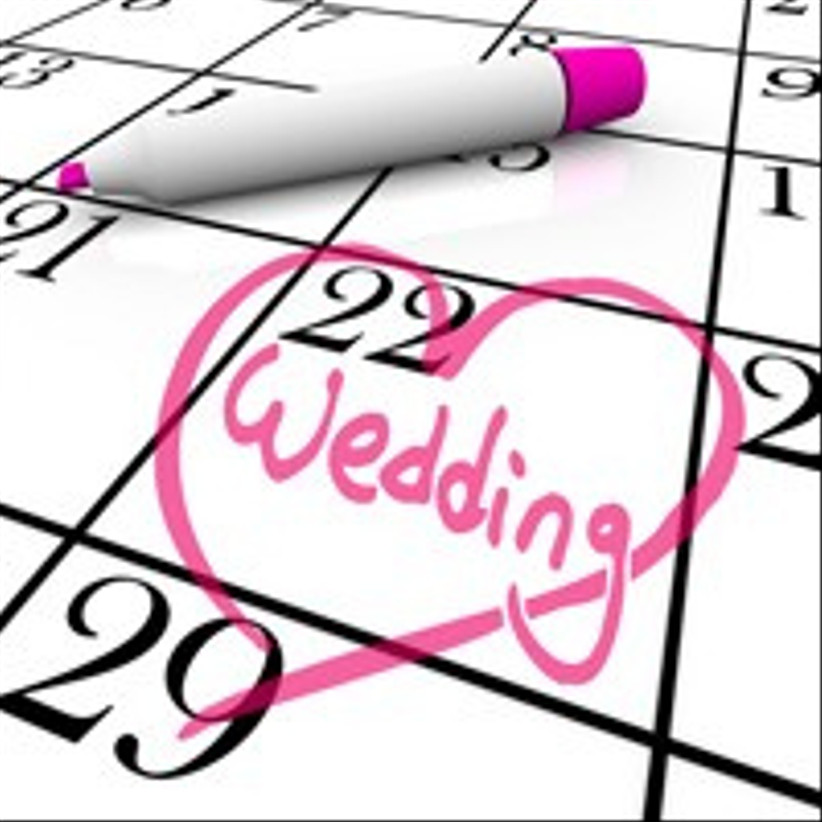 The saying goes "the early bird catches the worm" — at hitched.co.uk we prefer "the early bride catches the best deals, the most choice and the least stress!"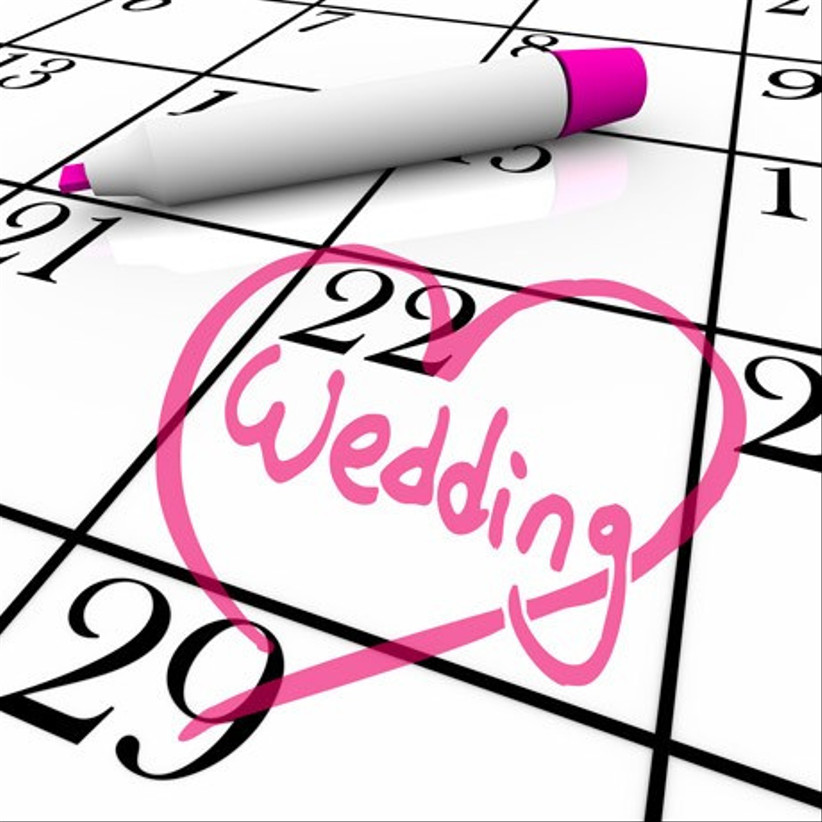 As soon as you are engaged, you can start making wedding arrangements. Planning your wedding and booking early, where relevant, means you have a head start: that means more chance of securing exactly the wedding you want, with everything from the dream dress and most beautiful décor, to your no1 venue and preferred photographer.
You can't plan everything several months, or years, in advance — but the early bird plans you can make could save you money as well as time.
To help you decide what you can get to work on right now, here's our guide to getting organised early and advance wedding planning.
Starting early means something different to everyone — if you're usually a last minute person, you might think early bird planning is six months in advance. But for most organised couples, an early start is 18 months or more ahead of the wedding date.
If you're not quite ready to make any bookings, it's a great idea to get an understanding for the whole planning process and how long it takes by  reading through all the help and advice articles on Hitched – even if it's years before the wedding or you're nowhere near setting a date. This is a great way to put all your ideas and inspirations in one place as you start to plan your big day — and when you are ready to start making concrete plans, you'll have a fantastic head start.
You can also start talking to friends and family for recommendations and reading reviews on hitched.co.uk. When it comes to early bird wedding planning, it's all about the research!
Choosing a photographer could be the first booking you make — particularly if you're looking for a popular or very successful photographer to capture your day. Good photographers are often booked months, or even years, in advance. To get your head around the process, have a look at the hitched.co.uk back catalogue of wedding photography articles and guides.
If you're planning an engagement shoot, this could be the perfect way to find a wedding photographer. It gives you the chance to work together and, if you're completely happy with the service, you can secure his or her availability well in advance of your wedding.
If you book your wedding photography and engagement shoot together, ask about a discount. Many photographers offer special engagement packages; Hayley Petit, for example, offers a full wedding package including an engagement shoot for a fixed price; and Hannah May's main wedding photography package includes a discount for an engagement shoot.
Wedding venues encourage advance bookings and they will often offer good discounts if you fix your date and pay a deposit 18 months or more in advance.
As popular venues are often booked up a long time ahead of wedding dates (in some cases, two or three years ahead), starting your search as early as possible should mean you have more choice and flexibility with regard to the date you want. You could order brochures and start browsing the hitched.co.uk venues directory as soon as the question has been popped — then start visiting prospective venues as soon as you have finished celebrating your engagement.
Booking your venue early has further advantages. You can visit several times, so you get to know some of the staff who will be working with you on the day. Your photographer can come with you on a visit too, to scope out great backdrops and areas well-suited to group photography. You'll also have plenty of time to discuss catering requirements, entertainment and décor with the venue.
As soon as the date is set, you can send out save the date cards. Some people book holidays many months in advance, so if you want to secure a good turnout for your special day, give your guests as much notice as humanly possible! To make life easier you can order personalised save the date cards from hitched.co.uk.
At this stage, you can also start brushing up on your bridal terminology, so you know exactly what you're doing when you start visiting bridal boutiques and florists. Have a peep at some of our archived planning articles for help and inspiration including the guide to Bridal Necklines and Dress Styles, Bouquet Styles and the Ultimate Veil Guide.
The National Wedding Show takes place every spring and autumn in Manchester, London and Birmingham and various wedding shows will take place in venues around the country throughout the year. A wedding show or event is a great place to get ideas — and secure some early bird wedding bargains. Think about booking tickets or reserving your weekends in advance to attend future wedding shows for inspiration, even if your wedding is still many months, or even a couple of years away.
As flights are usually available a year in advance, you could start your honeymoon planning early too. It's no longer true that the best travel deals are available at the last minute, so being organised will pay off financially, as well as minimising last minute stress. Plus, putting a deposit down on your honeymoon early may give you more time to save or organise your spending throughout the forthcoming year.
If you're making your own wedding décor, such as bunting, table decorations or favours, give yourself plenty of time — we're thinking months, not weeks, if possible. As the wedding gets closer, you don't need the stress of having hundreds of favours to make, on top of everything else.
Whenever your wedding is, whether this year or next, use the January/other seasonal sales to secure a few bargains. Don't be afraid to buy wedding accessories early if you love them and they're being sold at a great price. You can always sell them through the hitched.co.uk marketplace if you change your mind or find that they don't quite work with your look as the wedding gets closer.
Finally, don't panic if a few things do get left until the last minute. No matter how organised you are, some wedding planning has to wait until much nearer the date, including your final dress fitting and the delivery of your cake and flowers. Try not to freak out — a little last minute excitement is part and parcel of the experience!