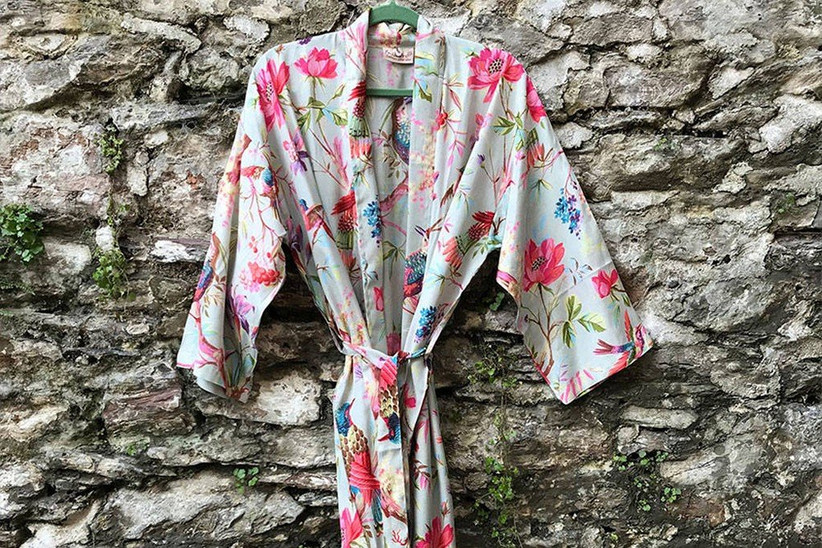 If you're celebrating your 12th wedding anniversary then congratulations! Twelve years of marriage is a fantastic achievement and we have the perfect gift ideas to help you celebrate in style.
The traditional gift for a 12th wedding anniversary is silk. Alternatively the modern gift for 12 years of marriage is pearl. Whichever you opt for, you're sure to find something your other half will love in this round up. Keep scrolling for some cute gift ideas for all budgets!
NB: We have included third party products to help you navigate and enjoy life's biggest moments. Purchases made through links on this page may earn us a commission.
Silk Wedding Anniversary Gifts
We've selected some of our favourite silk anniversary gift ideas so you can find the perfect gift for your other half or a special couple in your life.
READ MORE: Thoughtful Anniversary Gifts for Him
1. Personalised Silk Cufflinks – £62.52, Paper Anniversary Love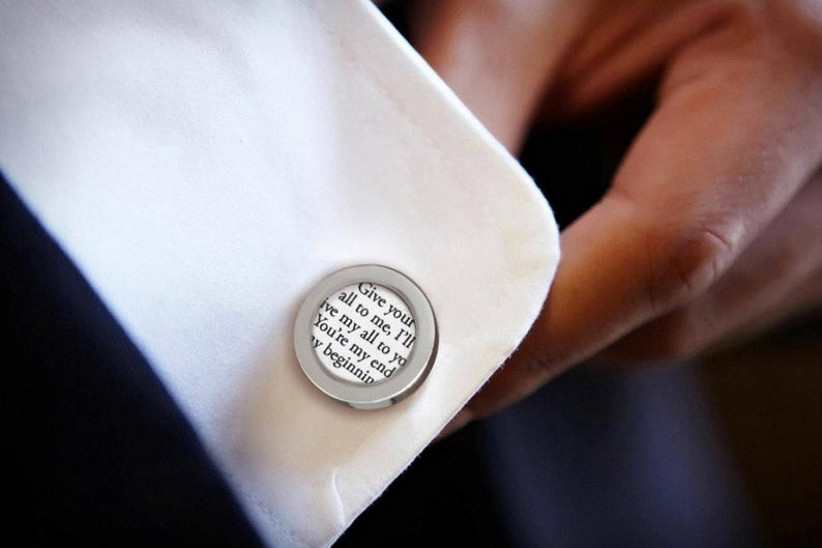 These personalised cufflinks from Paper Anniversary Love can be created using the lyrics from your first dance song or any special message you would like – and the fabric in the centre is silk so they are perfect for your 12th wedding anniversary.
2. Silk Boxer Shorts – £45, Extra Special Touch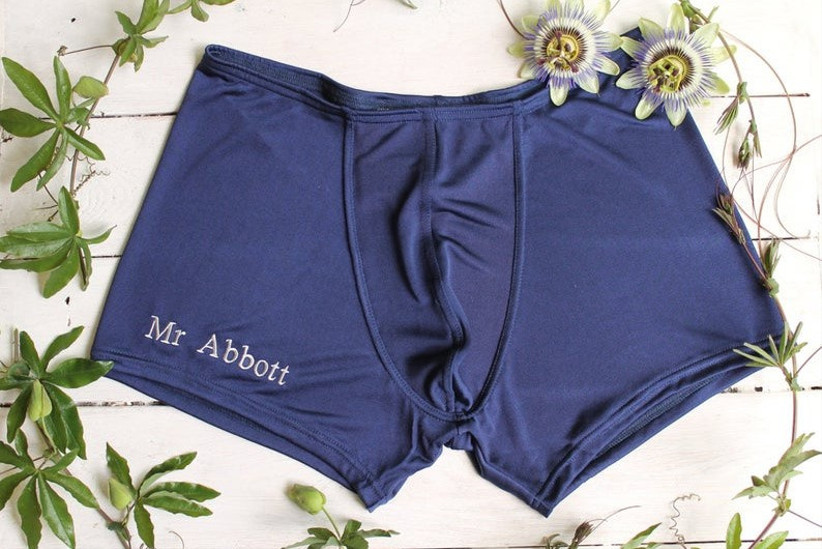 Celebrate your silk anniversary by gifting your husband some silk boxer shorts. These blue ones from Extra Special Touch can be personalised with your other half's name for a fun finishing touch.
3. Where We Began Silk Print – £38.60, Nelly's Custom Art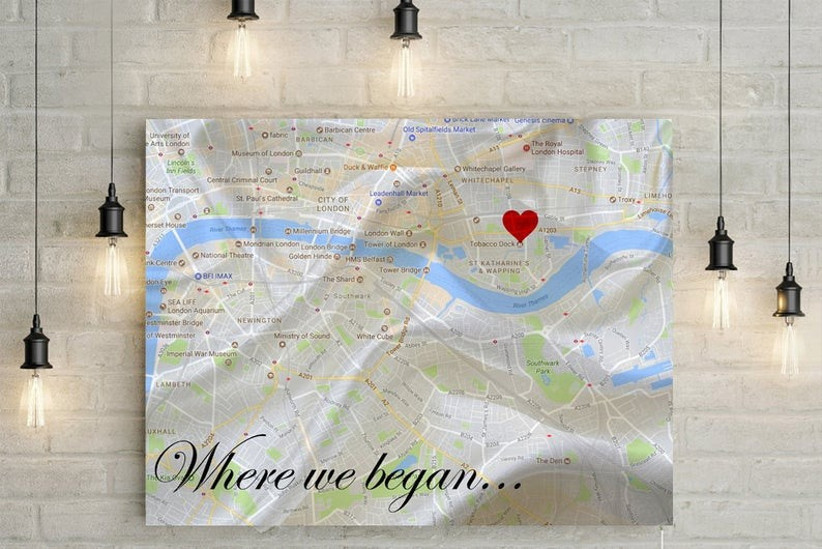 This silk print from Nelly's Custom Art is a completely unique design that shows all the special places that are linked to when you first met. Plus it's printed on silk, meaning it's ideal for your 12th anniversary!
4. Birds of Paradise Kimono – £69, Devon Driftwood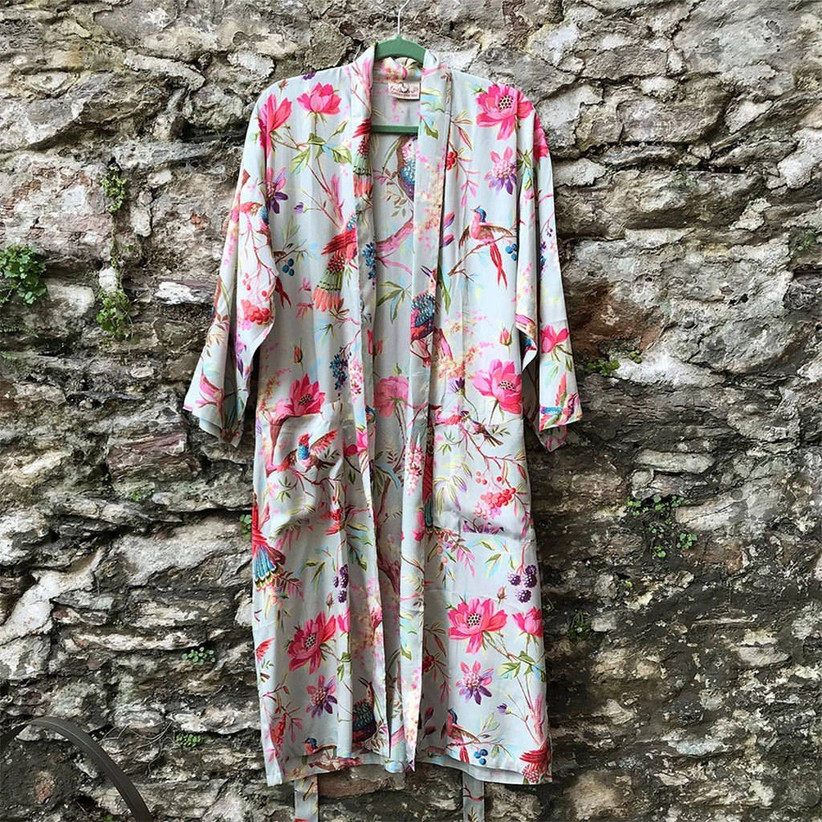 If you love nothing more than a cosy night in together on the sofa then this silk dressing gown from Devon Driftwood would be a thoughtful gift for your 12th wedding anniversary. There's a variety of prints on offer so you can choose the style you think would suit your partner.
5. Silk Eye Mask – £25, Stephie Ann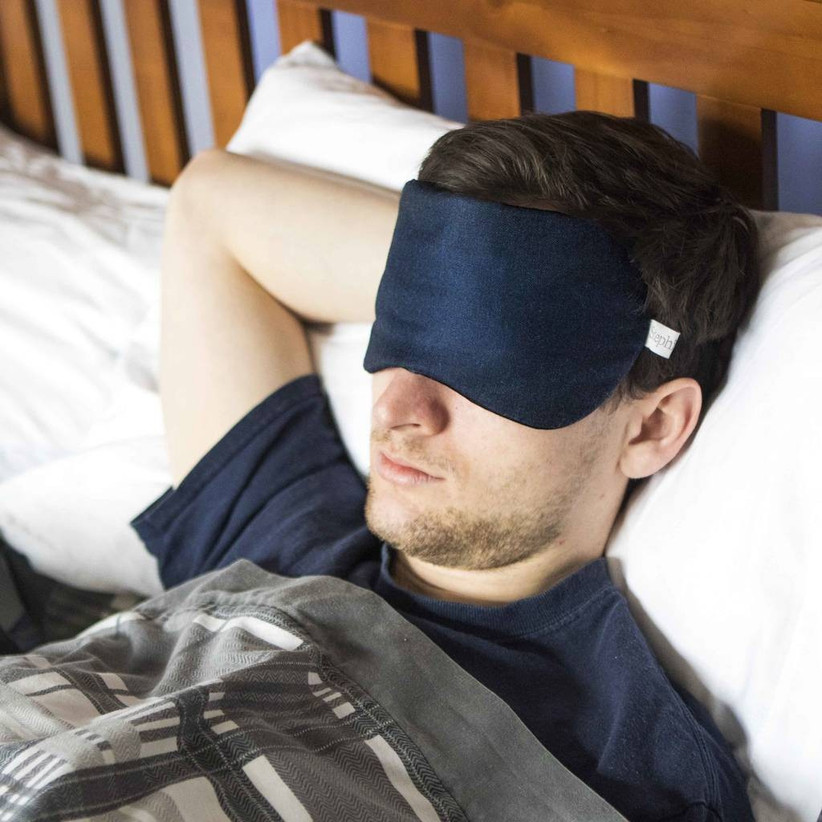 Are you stumped at what to buy for a silk wedding anniversary? Then an eye mask from Stephie Ann could be the perfect gift if your other half loves to travel and needs to be able to get a good night's sleep on the plane.
6. Artificial Bouquet – £5.99, Amazon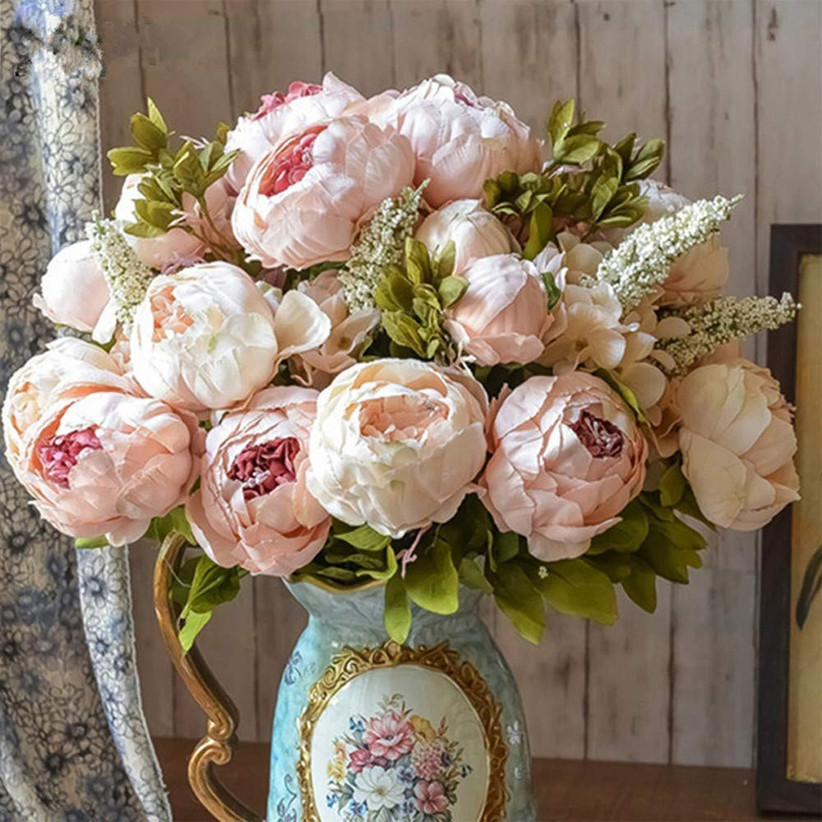 Choose to give flowers that will last a lifetime by gifting your partner a beautiful bouquet of silk flowers from Amazon – you could even choose something that reminds you of your own wedding flowers to add to the sentiment.
7. Silk Scarf – £49, Ted Baker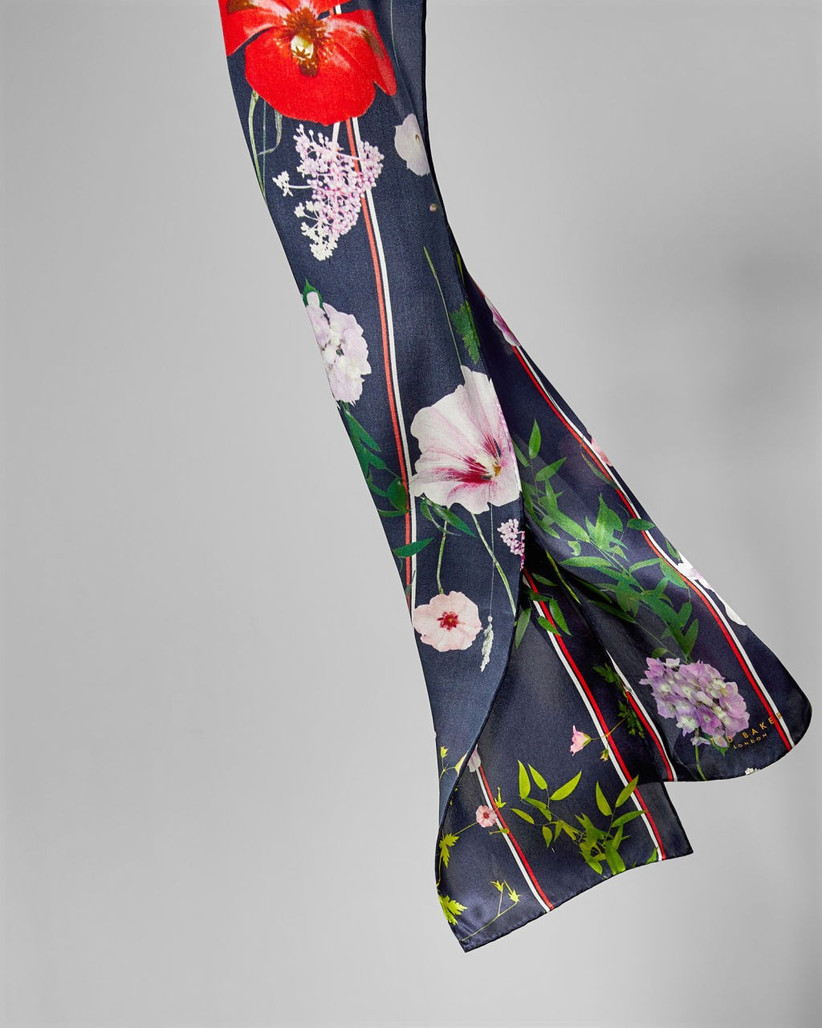 A silk scarf is a go-to gift for the person who has everything. We love this vibrant floral design from Ted Baker – but if it's not quite your style then they have plenty of others to choose from.
READ MORE: Thoughtful Anniversary Gifts For Her
8. Silk Pillowcase – £45, John Lewis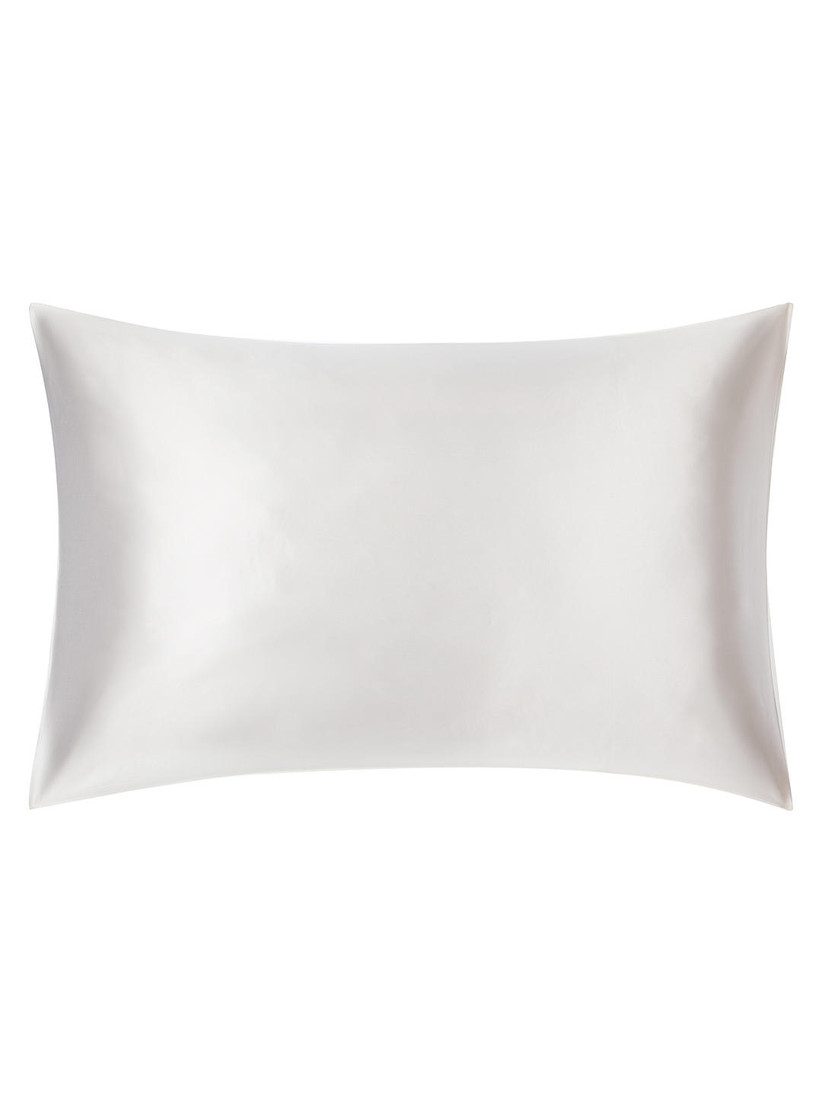 Silk pillowcases aren't just to add a feeling of luxury to your bed; the silk is said to help prevent ageing and hair damage as it is a smoother surface to sleep on than a traditional cotton pillowcase. John Lewis have a variety of satin pillowcases in a range of gorgeous pastel shades.
9. Snake Print Silk Face Mask - £35, Bella Freud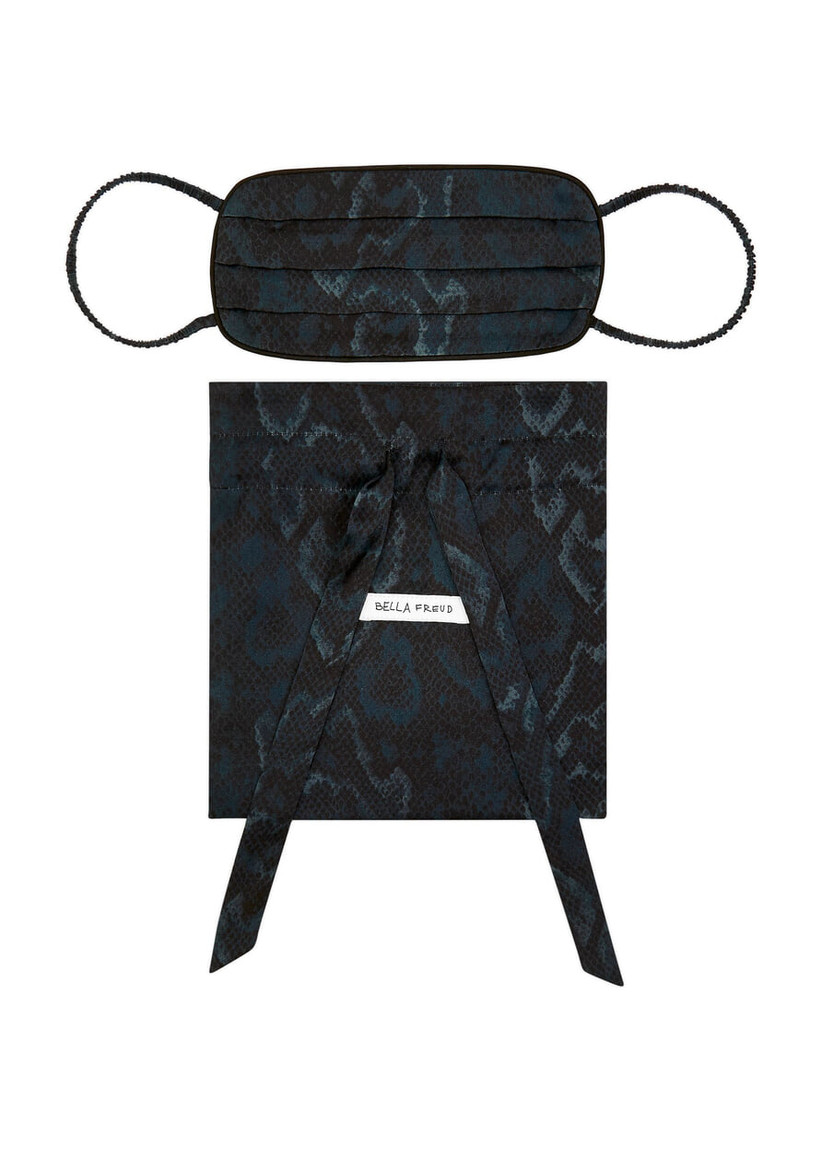 This time last year, a silk face mask would hardly have been deemed a suitable present for someone, but it's an incredibly on-brand gift for 2020 life. Made with double layered silk, this design by Bella Freud adds a chic touch to Covid safety precautions.
10. Venezia logo-print silk scarf - £185, Toteme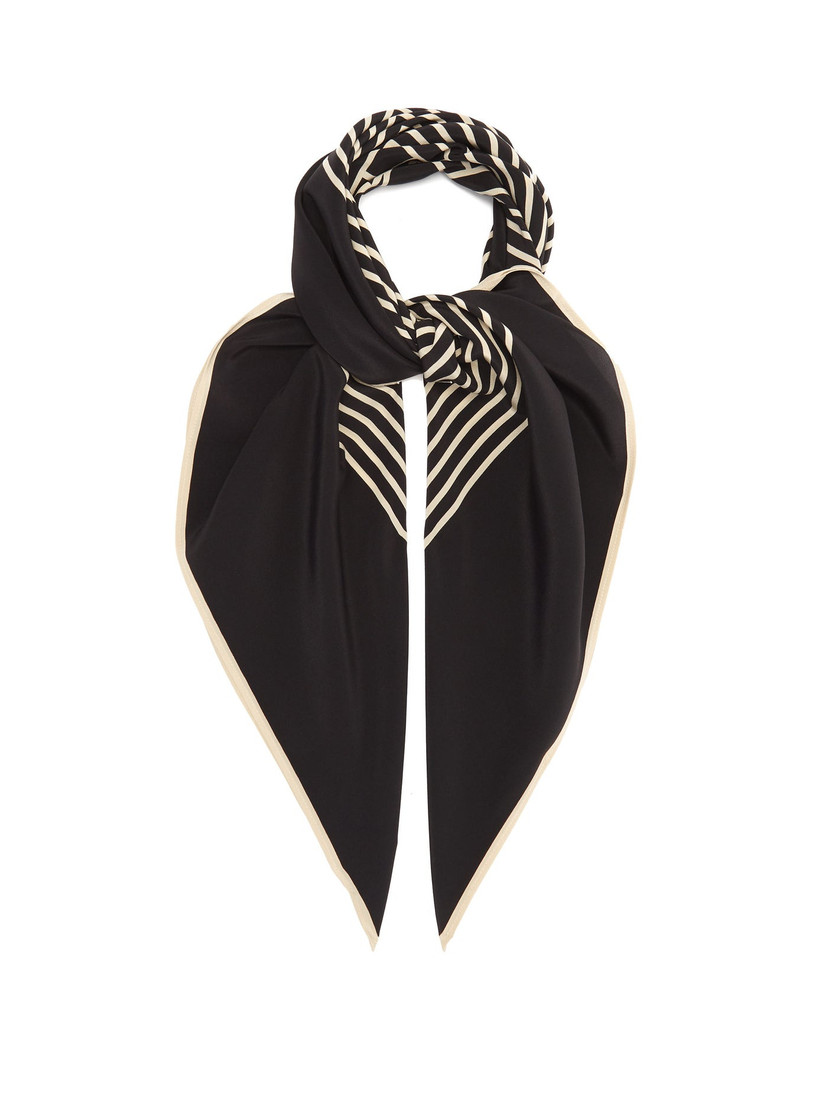 This gorgeous monochrome square scarf will solidify a 'less is more,' Parisian aesthetic when worn at the neck. It's made from quality silk and features the Toteme graphic logo.
11. Washable Silk Tee Set - £152, Lunya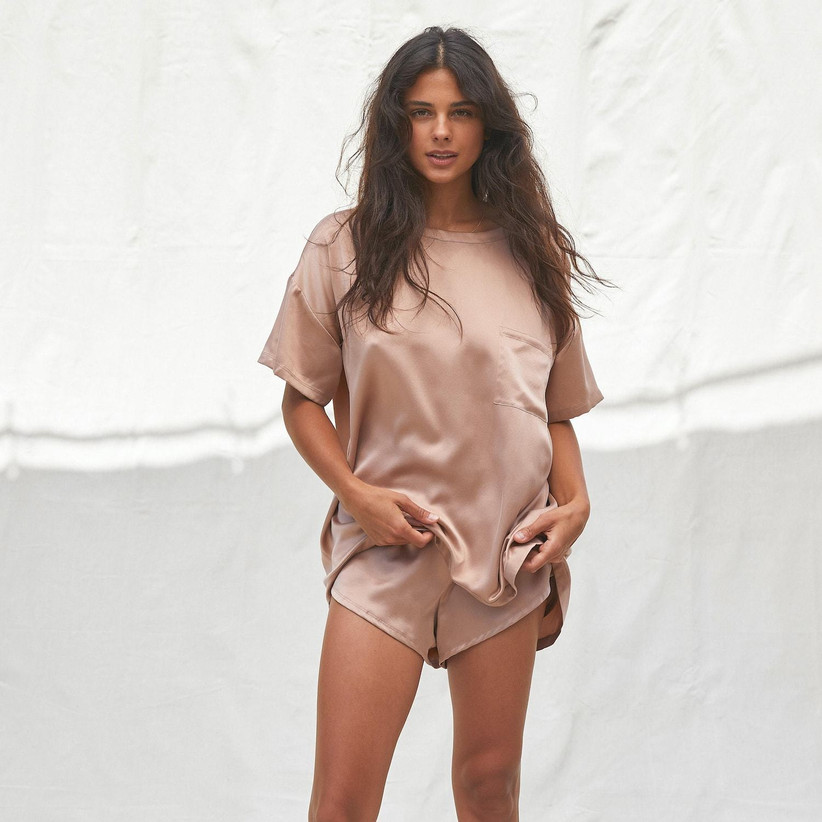 A pair of silk pyjamas seems like the ultimate luxury, but then add a washable feature and you're even more golden. Lunya's stunning set is both pretty and practical. If you don't like this pairing, they come in other colours and versions, such as vests and longer trousers.
12. Silk Bunny Scrunchie - £45, Slip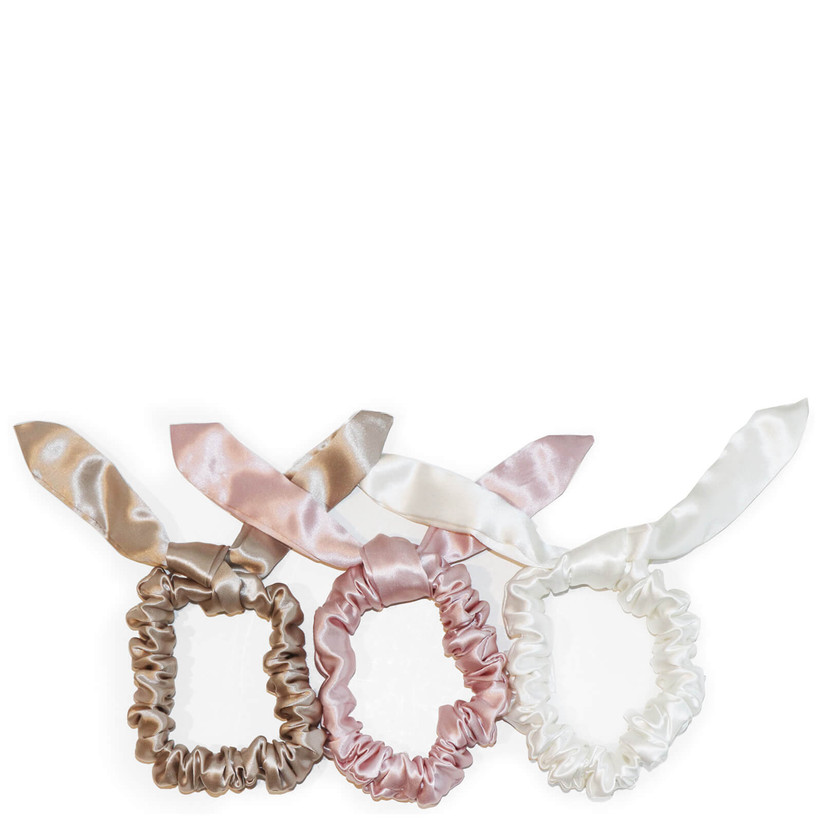 Silk hair scrunchies are brilliant for avoiding breakage, damaged ends, and silkier, smoother hair in general. The problem? They often come at a cost, meaning an anniversary is the perfect time to fork out for some for a gift!
13. The SILKE Hair Wrap - £50, Silke London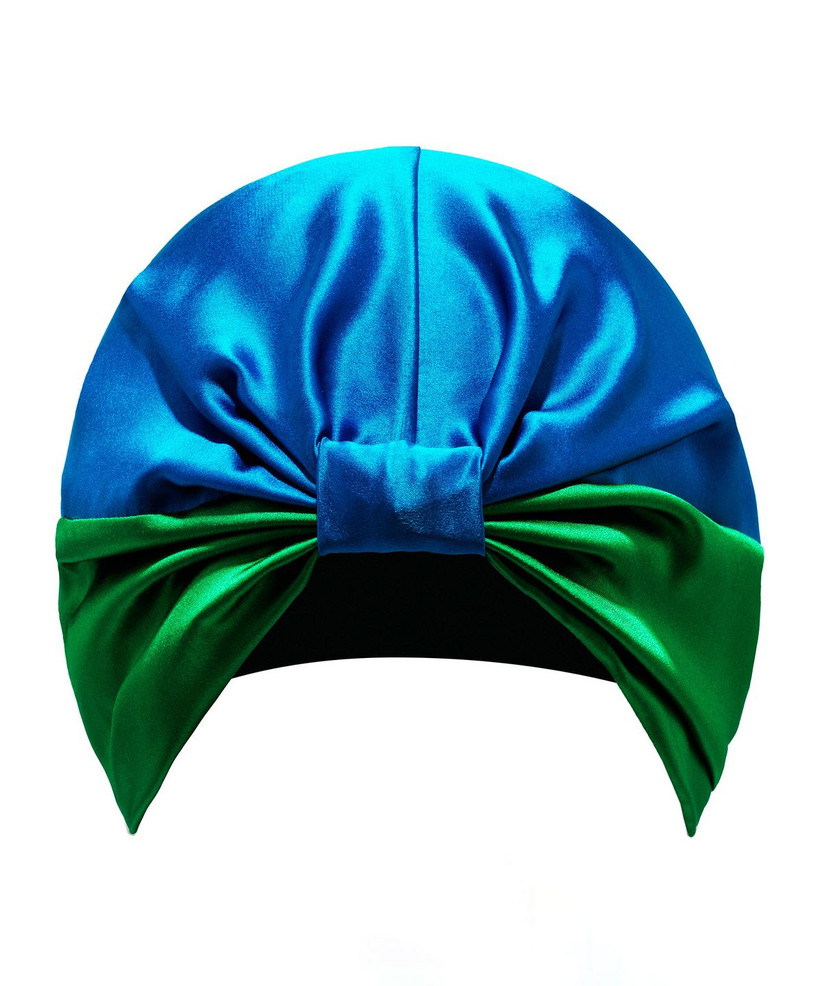 Another silk hair accessory worth having is a wrap that you can wear overnight to keep certain styles in, and to prevent frizz taking hold! This one by Silke London has a gorgeous colour scheme.
14. Vilja Silk Scarf - £20, Ost London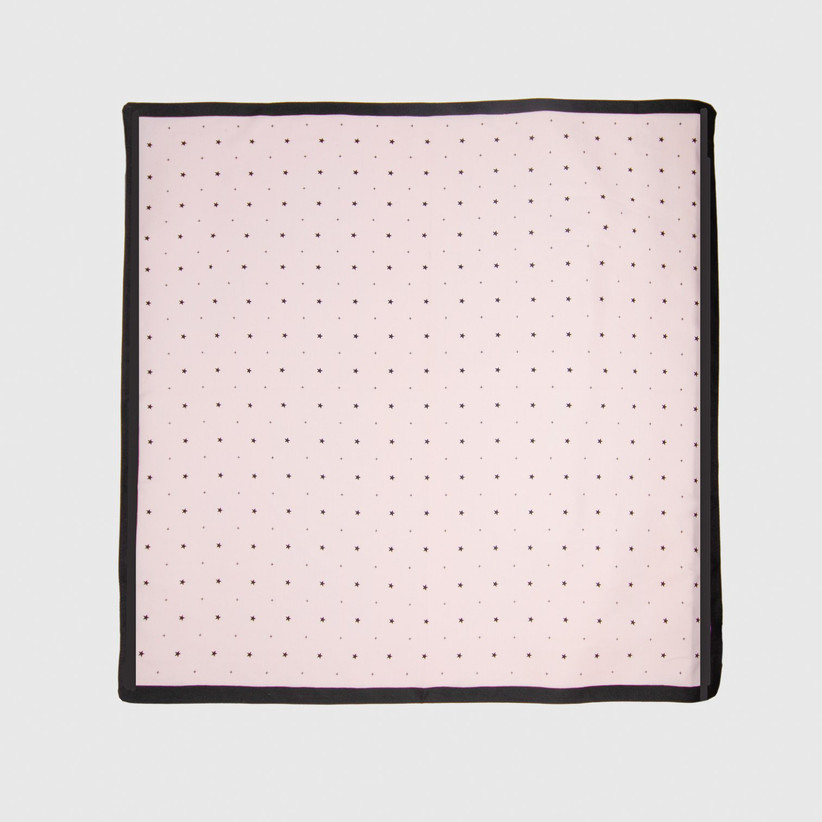 A super pretty black and pink design, Ost London's scarf can be worn a number of ways, from around the neck to tied to a bag.
15. Silk Perfume - £26.25, Balmain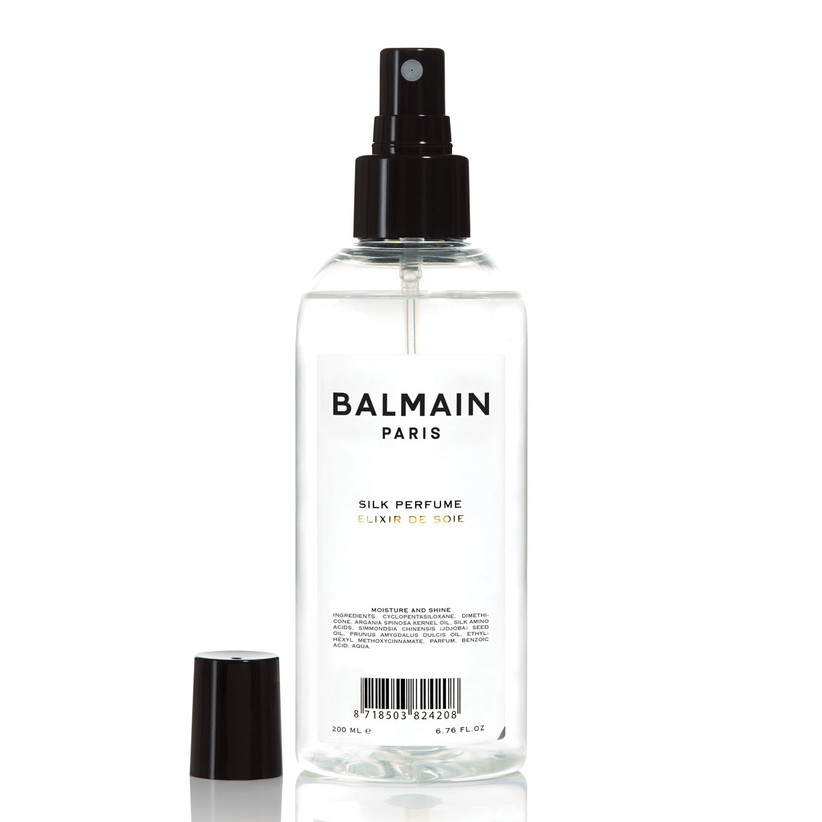 This may be an unconventional present idea, but it works well with the theme while still being inventive. Keep hair smelling fresh and beautiful with Balmain's silk perfume.
Pearl Wedding Anniversary Gifts
The modern gift to celebrate your 12th wedding anniversary is pearl so we have rounded up some of the prettiest pearl-inspired gifts.
16. Pearl Cufflinks – £126.63, Pearls, Girls and Gems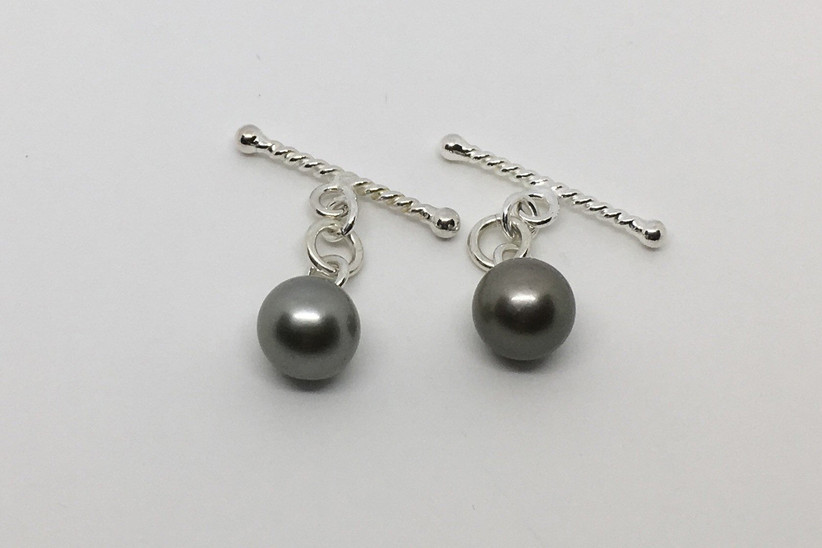 These grey pearl cufflinks from Pearls, Girls and Gems would be a lovely nod to your pearl anniversary and is something your partner can wear again and again.
17. Pearl Cashmere Shawl – £28, Studio Hop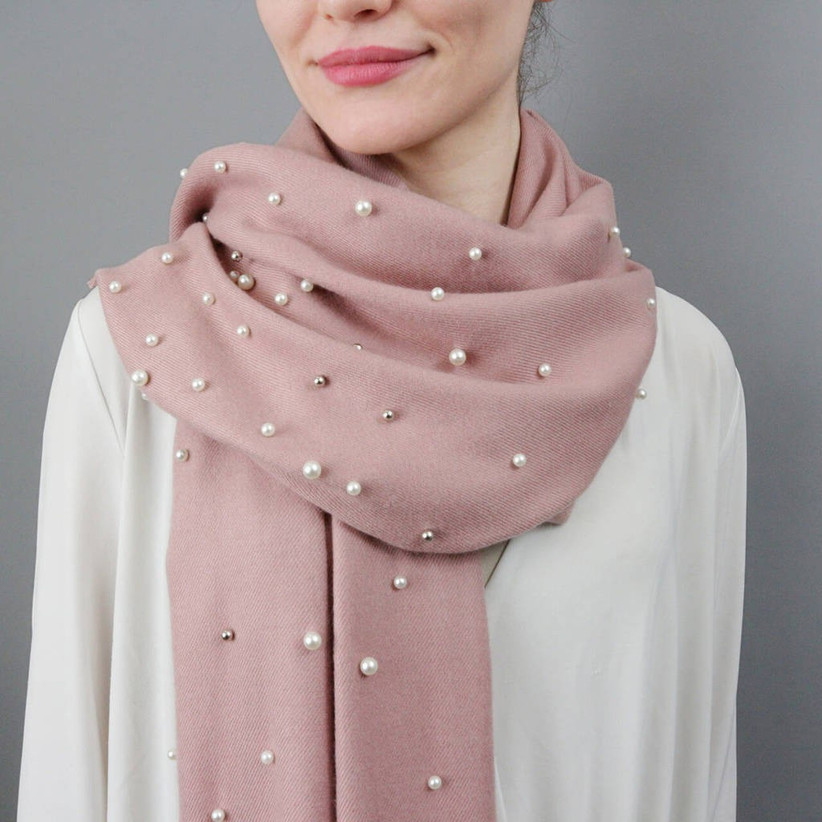 This pearl cashmere shawl from Studio Hop is available in a dusky pink or gunmetal grey. It's a unique take on a pearl-inspired anniversary gift and the cashmere makes it extra luxurious.
18. Mother of Pearl Photo Frame – £25, John Lewis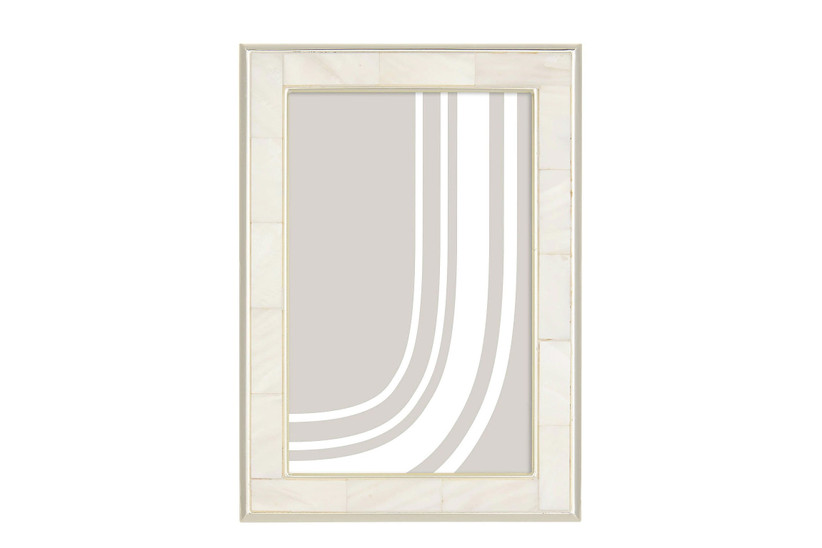 How pretty is this silver and mother of pearl photo frame from John Lewis? Make this thoughtful 12th anniversary gift even more special by adding in a photo – perhaps from your wedding or your honeymoon.
19. Yellow Gold Freshwater Pearl Ring – £150, Ernest Jones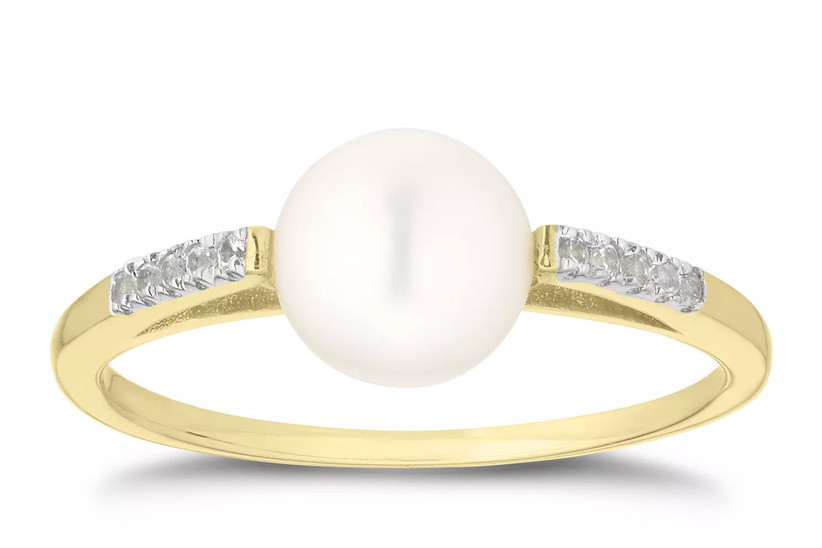 It's been 12 years since you gave your wife her wedding ring, so why not gift her another special ring? We adore this yellow gold design from Ernest Jones that features a freshwater pearl and sparkling white topaz stones either side.
20. Pearl Cluster Bracelet – £60, Lily and Roo
We love the elegant simplicity of this pearl cluster bracelet from Lily and Roo. You can choose from a variety of metal finishes so why not pick something that works alongside her usual jewellery?
21. Freshwater Pearl Gold Plated Necklace – £36, Oliver Bonas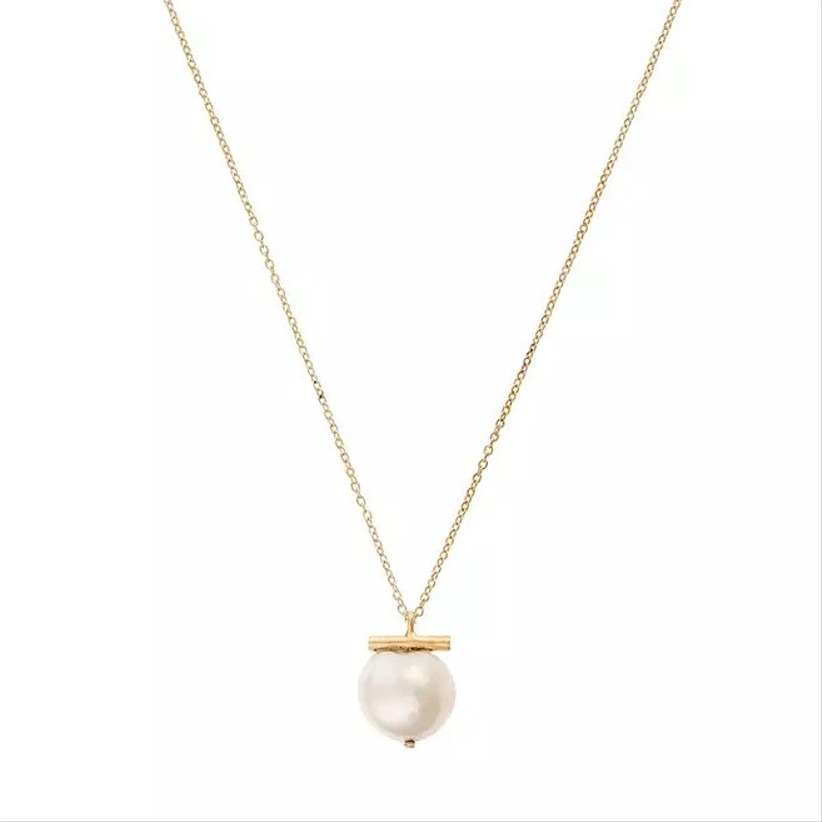 If you are shopping on a budget then this gold plated necklace from Oliver Bonas includes a single freshwater pearl. The simple design means it can be worn every day too.
22. Faux Pearl Handbag – £29.51, Amazon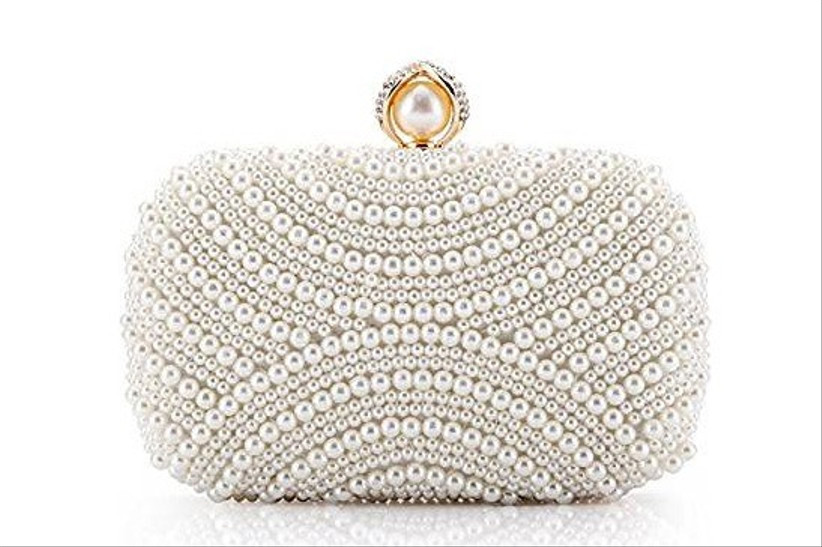 This pretty faux pearl handbag is available from Amazon and it certainly celebrates the pearl theme of your 12th anniversary!
23. Pearl and Mirror-Embellished Hair Clips - £135, Magnetic Midnight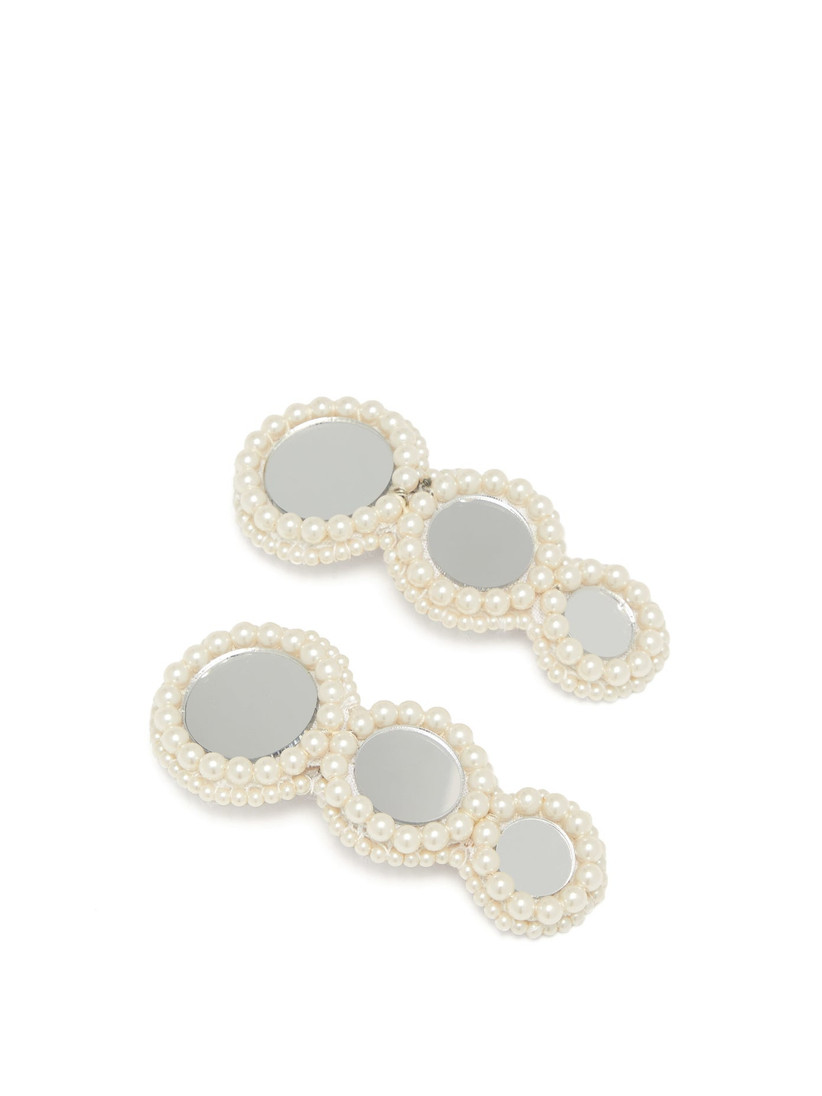 These gorgeous oversized hair clips combine the elegant glamour of pearls with a modern mosaic mirrored finish. Wear them together or alone for standout style. The perfect pearly gift.
24. Antonia Barrette Clip - £75, Shrimps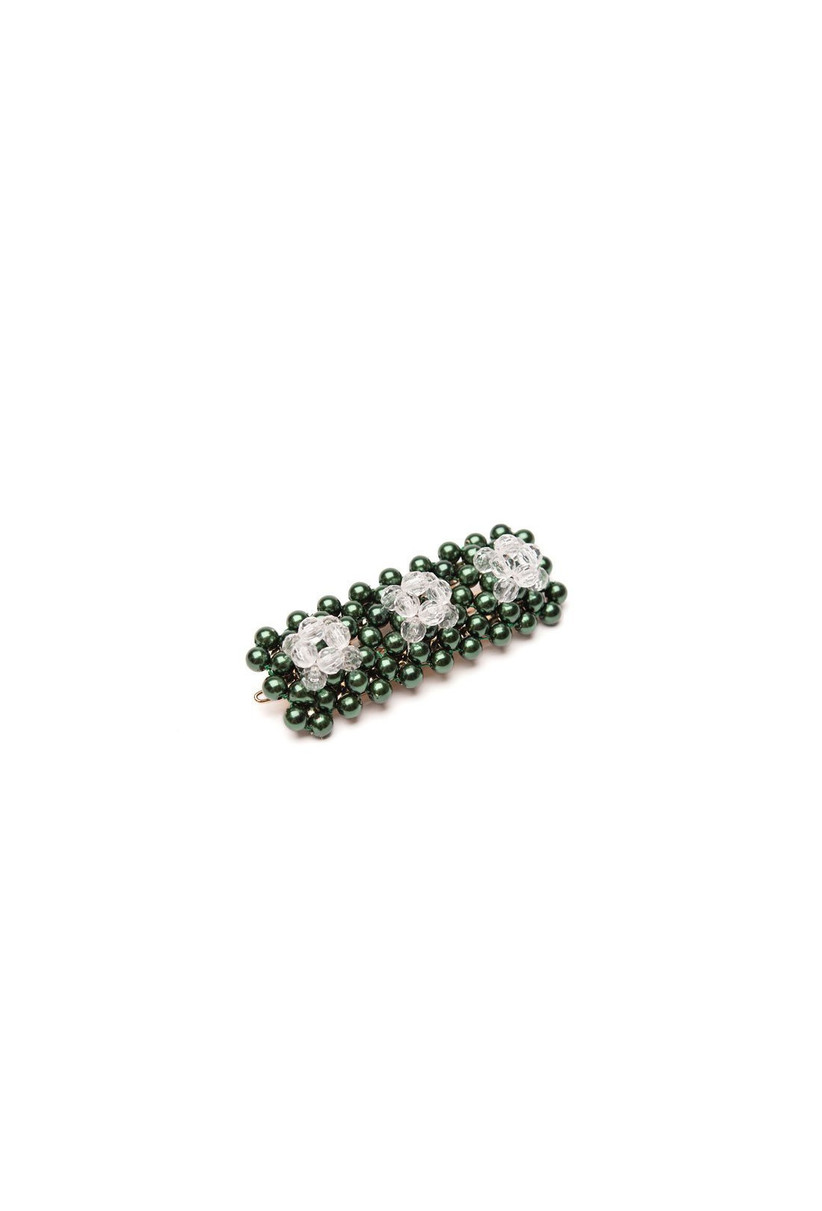 No matter the style, a Shrimps hair clip is the epitome of chic. This forest green design offers a more colourful take on pearls, and would look gorgeous worn with a half-up, half-down style.
25. Love Link & Pearl Bracelet - £110, Otiumberg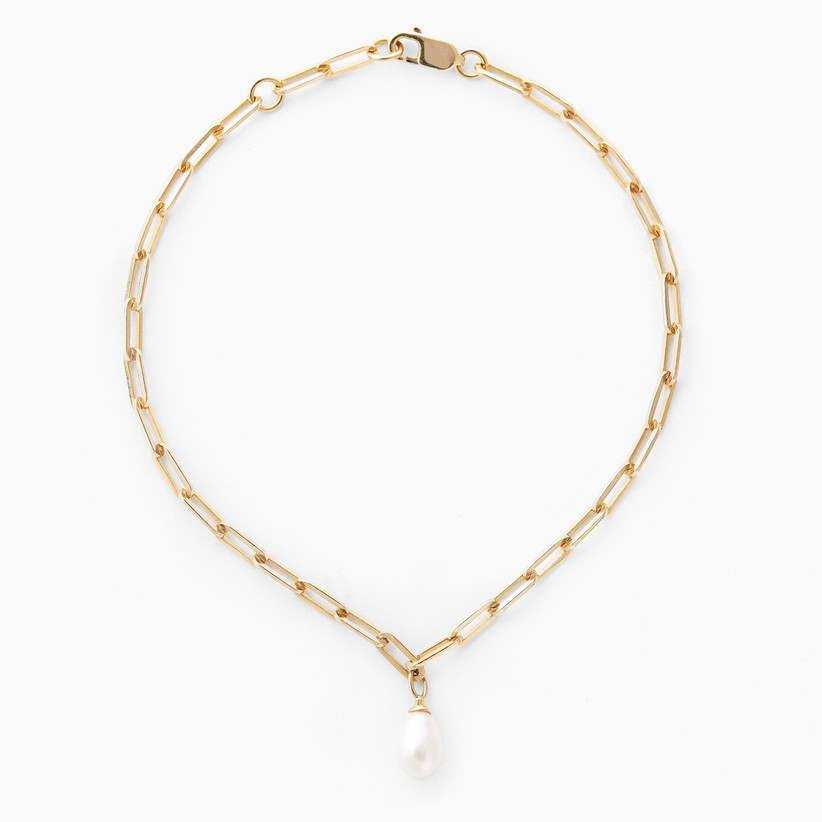 Sometimes, the simpler the better when it comes to pearl jewellery; this Otiumberg bracelet is both subtle and statement-inducing.
26. Mother of Pearl Collar Stiffeners - £26, The Gorgeous Company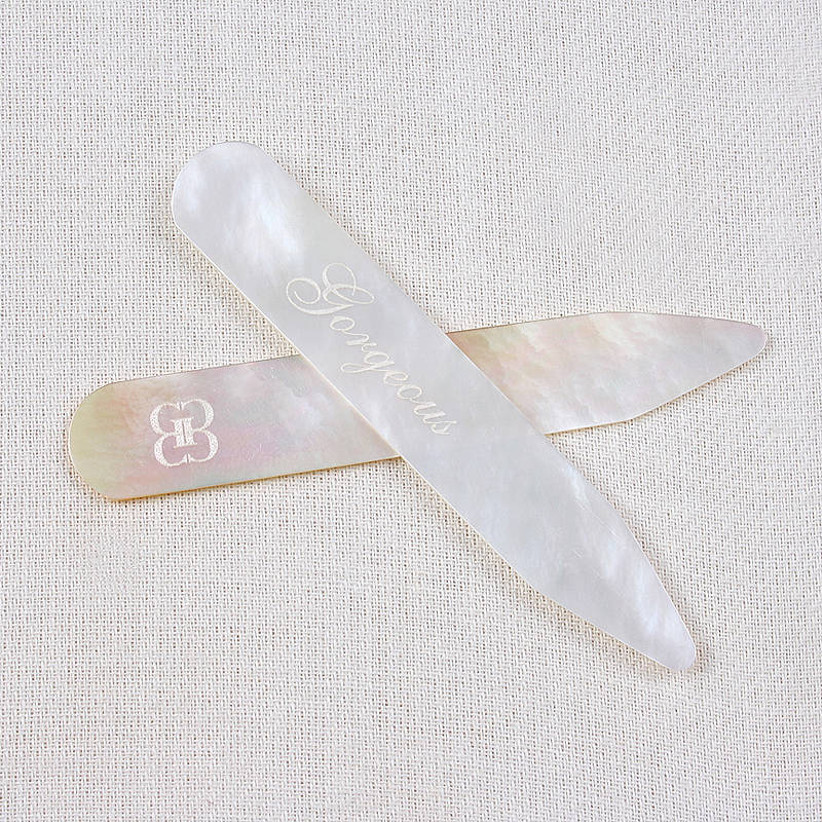 Just think how fancy your OH will feel each time they reach for these mother of pearl collar stiffeners. Handmade from oyster shell mother of pearl, they're the perfect gift for the dapper dresser in your life!
27. Elly Pearl Earring - £26, Maria Black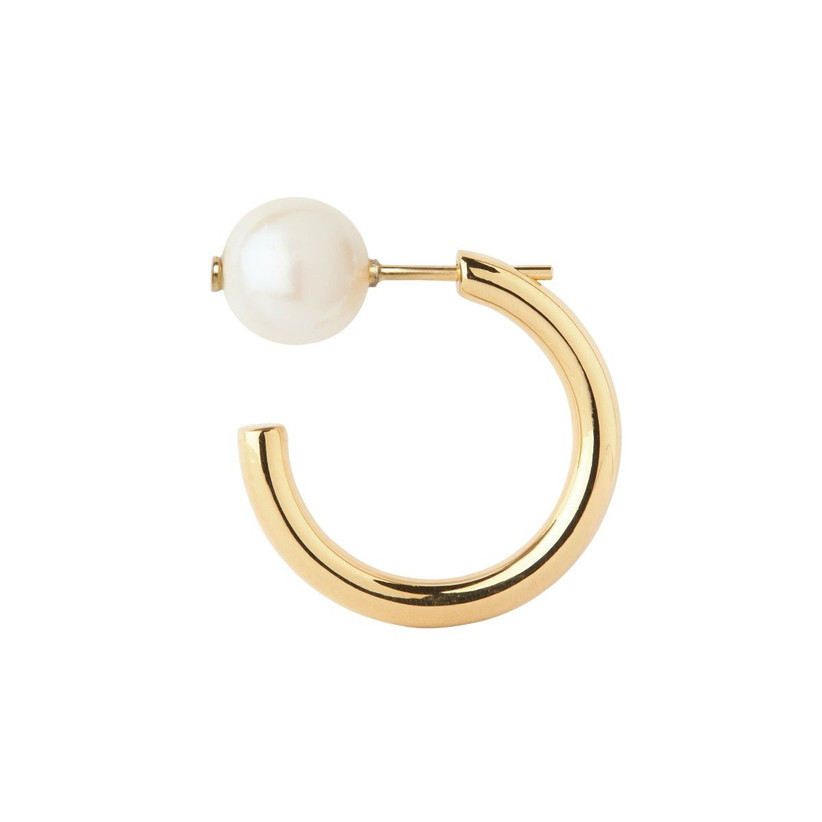 Can't decide between a stud and a hoop? No matter; this Elly Pearl Earring by trendy jewellery designer Maria Black combines the best of both worlds. The perfect present for the fan of ear stacking.
28. Gold Pearl Anklet Chain - £75, Edge Of Ember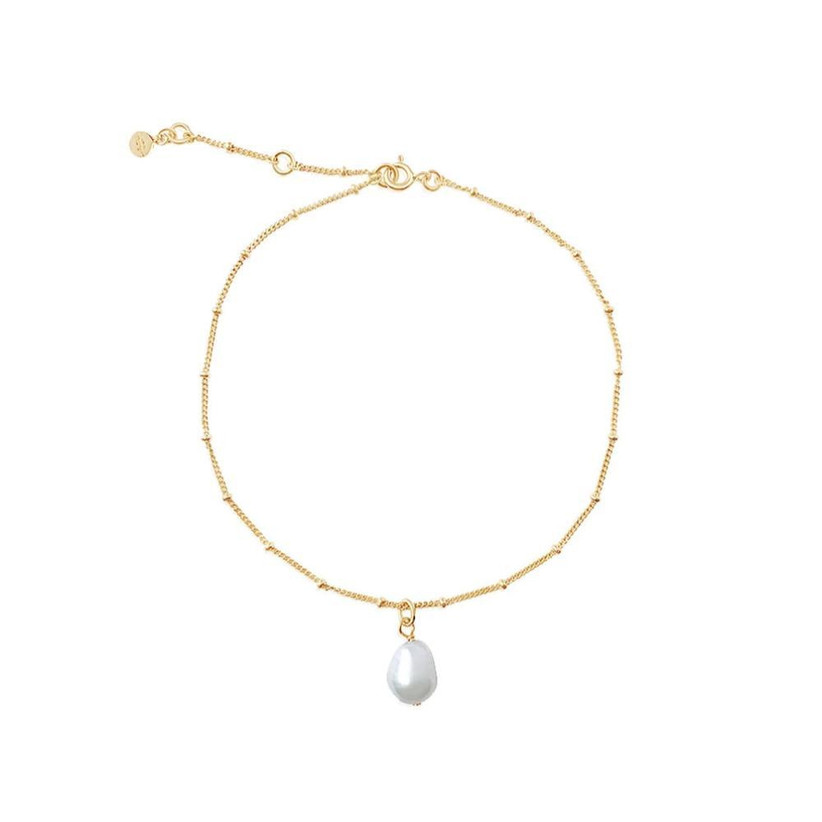 This anklet by Edge Of Ember looks lovely when worn alone, as well as when stacked with other subtle chain anklets for double the style.
29. Brooke Ring - £75, Daphine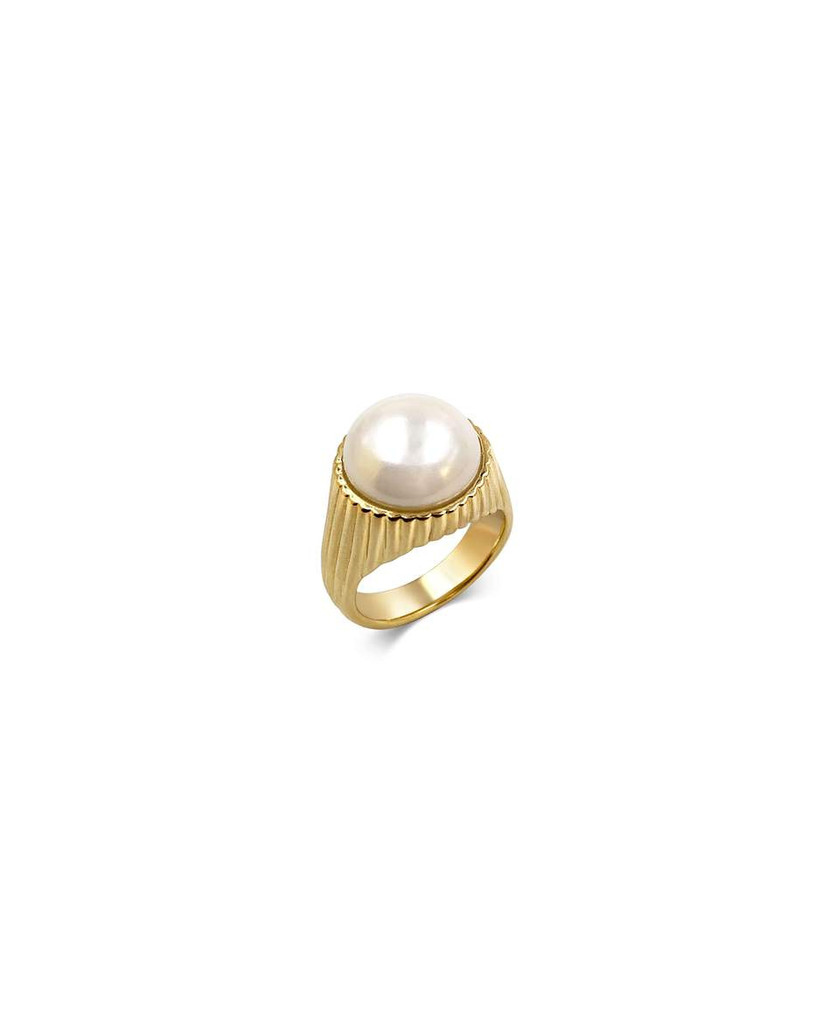 A standout cocktail ring is a must for any jewellery fan, and this new addition to the Daphine range is both bold and beautiful, as well as fairly priced.
30. Mother of Pearl Cocktail Shaker - £18.99, Robert Dyas
If your other half fancies themselves as a bit of a mixologist then this mother of pearl cocktail shaker is a fun idea for them. If you're looking for a 12th anniversary gift for a couple then this would also be a great choice.
31. Rope & Pearl Pendant Hoops in Rose Gold - £69, Astrid & Miyu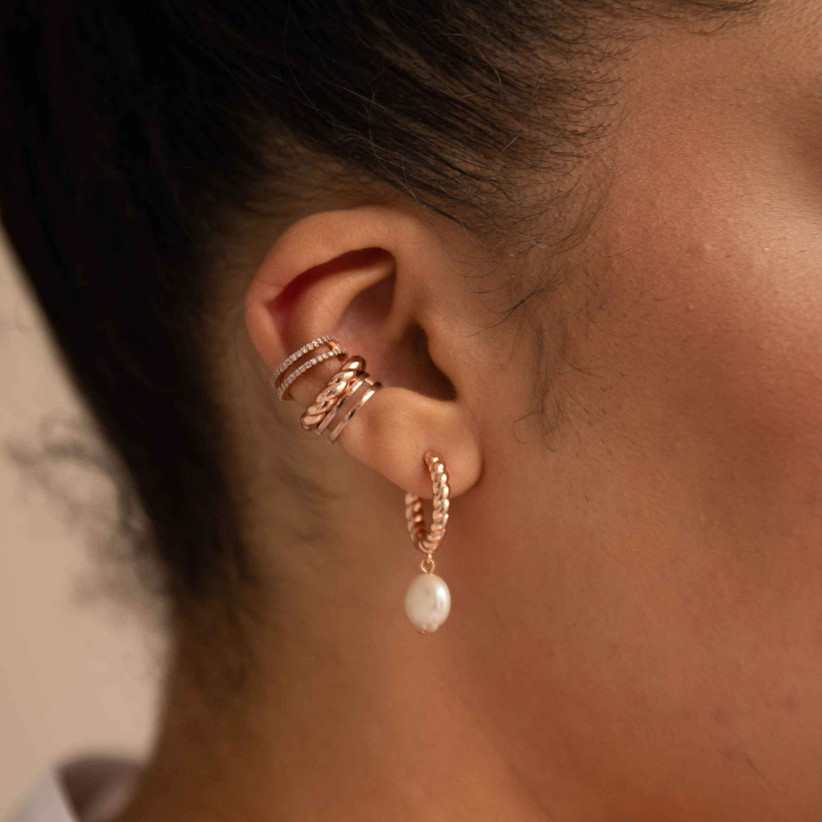 These lovely earrings by Astrid & Miyu are so lightweight, they could be worn for any occasion and even slept in. Not to mention they are absolutely gorgeous, of course.
32. Verona Pearl Necklace - £128, By Alona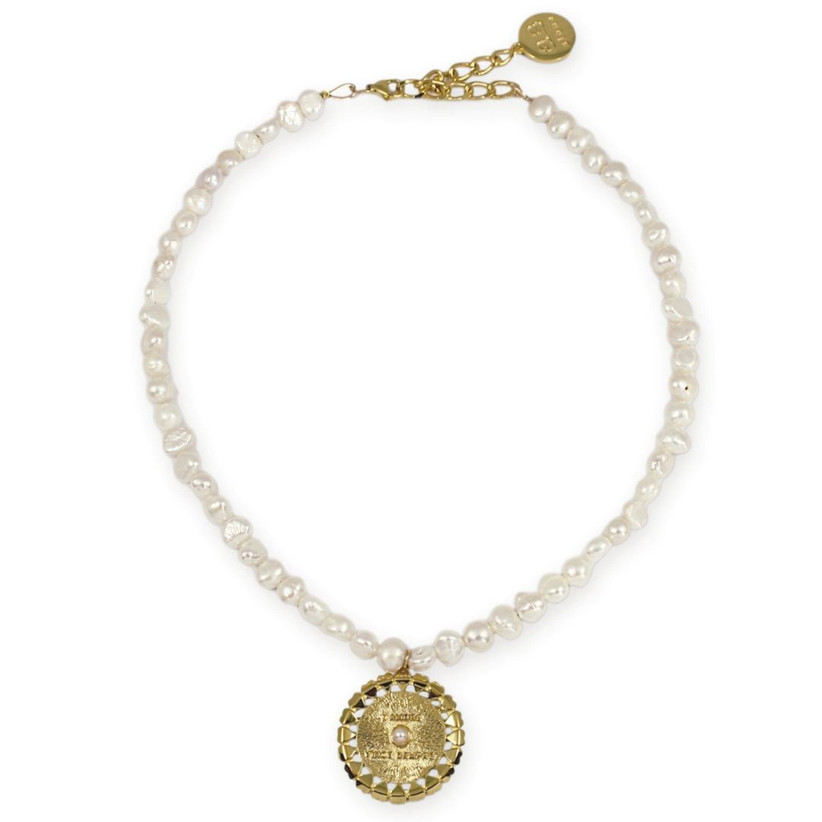 Pearls don't have to look old fashioned, and this super stylish design by By Alona proves that a modern pearl necklace can add a touch of class and glamour to just about any outfit.
33. Mother Of Pearl & Ruby Heart Ring - £345, Theodora Warre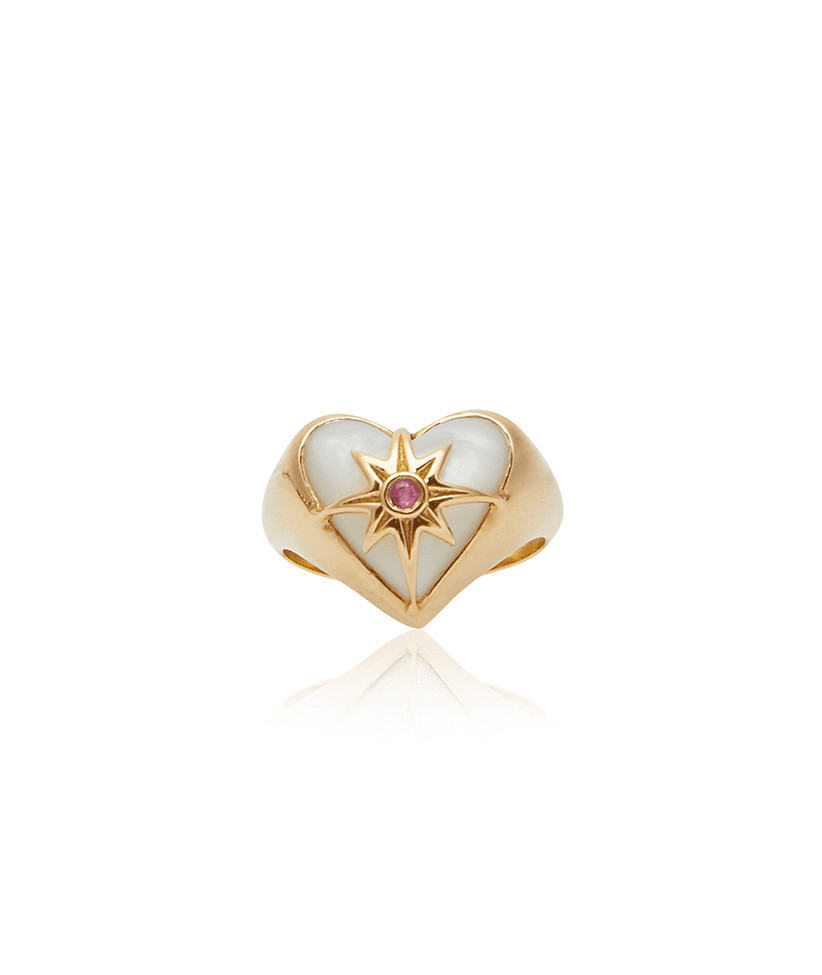 This ring is certainly an investment piece, but it'll delight any jewellery fan and can be worn daily not just for special occasions. It's especially lovely to buy for someone with a July birth stone (which is a ruby!).
34. Personalised Birthstone Necklace in Pearl - £120, Rachel Jackson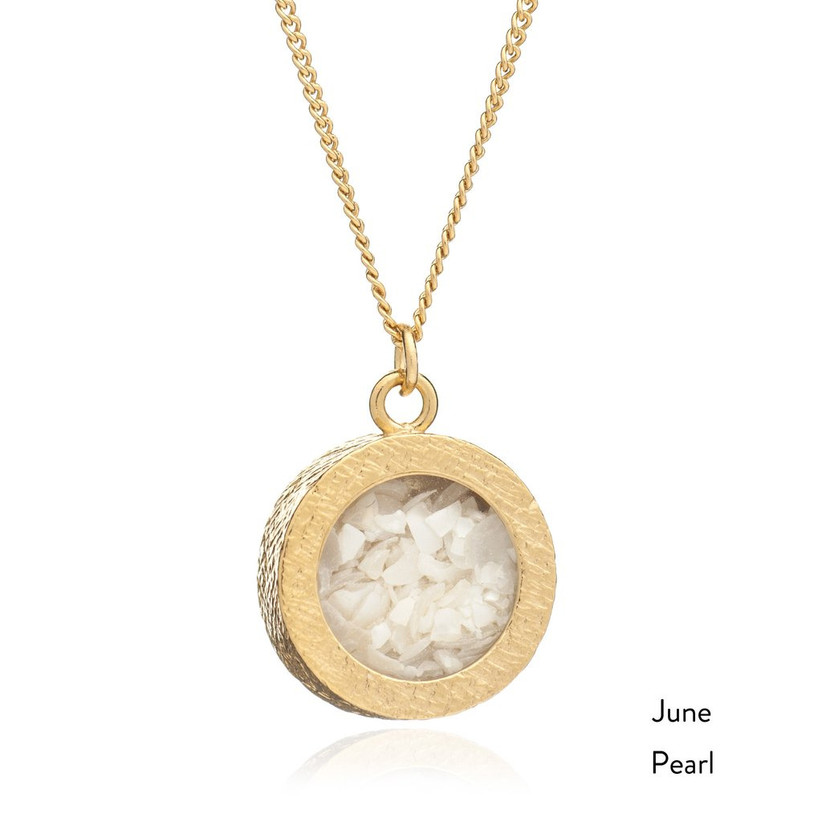 This necklace may have been designed for those with a June birthday, but truthfully, it can be bought for anyone who's a fan of pearls during a 12th anniversary!
Are you gift shopping for a couple? Then don't miss our edit of the best wedding anniversary gifts for couples.
We have included third party products to help you navigate and enjoy life's biggest moments. Purchases made through links on this page may earn us a commission.