The 8 Most Popular Ways to Propose Revealed
We asked over 4,000 people how they proposed to their partner, and the results are in!
We have included third party products to help you navigate and enjoy life's biggest moments. Purchases made through links on this page may earn us a commission.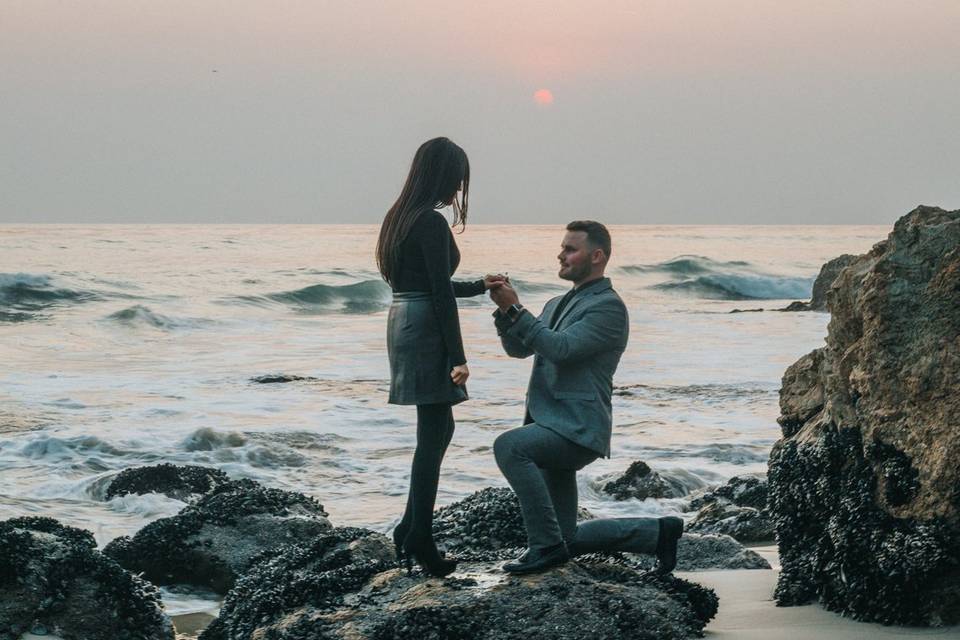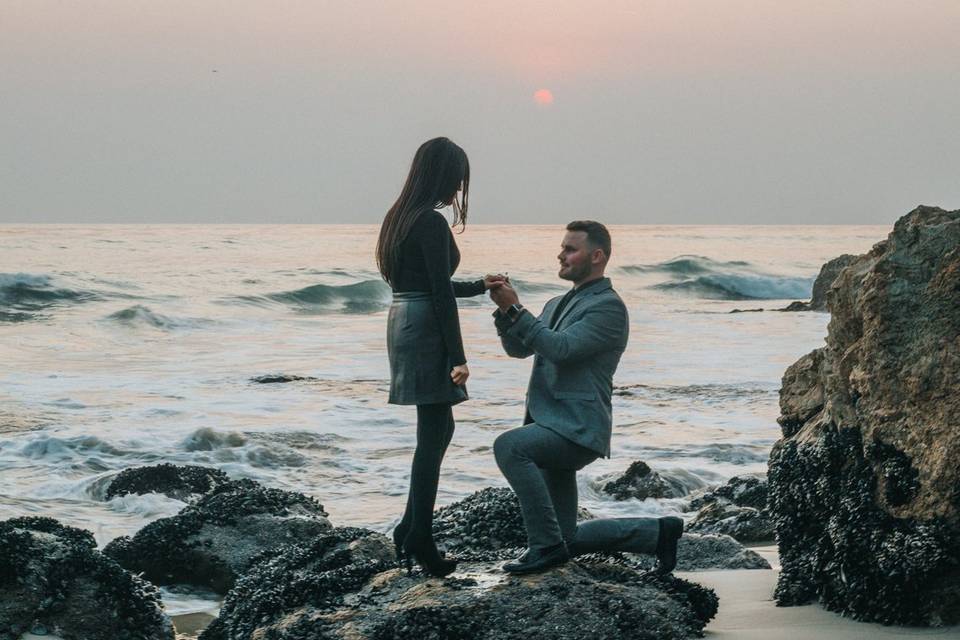 How and when you ask the love of your life to marry you will be a moment that person will never forget – so you have to get it right.
We asked over 4,000 couples in our 21st Century Bride Survey how they or their partner popped the question to find out what the most popular way to propose really was, and the results are in…
1. On Holiday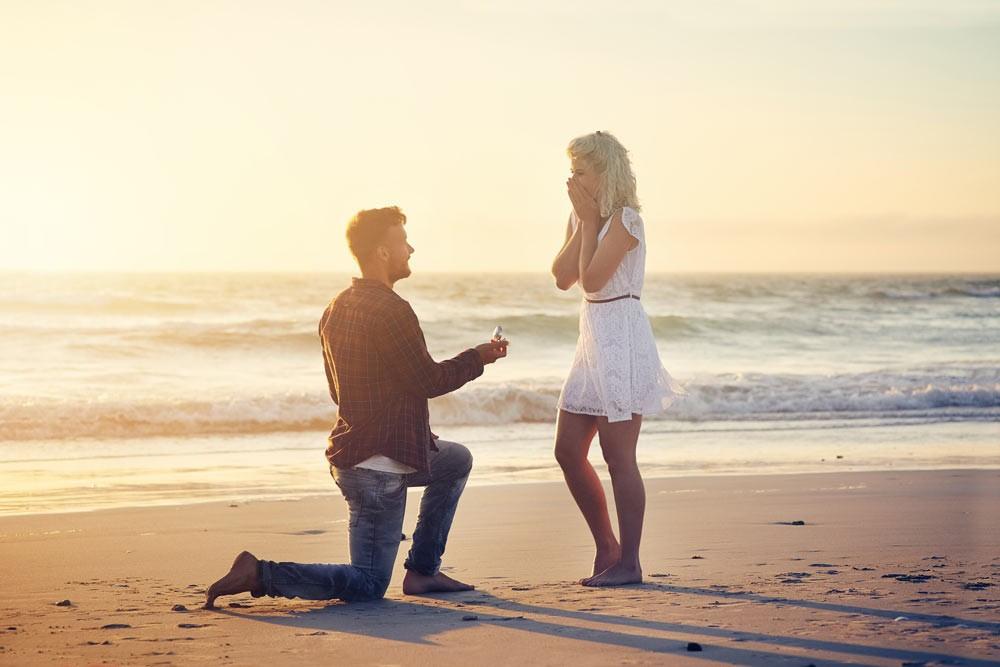 A huge 38% of people who responded to our survey said that their proposal took place during a holiday, making it the most popular way to propose. And it's no wonder, you're both relaxed, you're in a new setting away from your daily routine – it's certainly a prime opportunity to pop the question.
READ MORE: Marriage Proposals Caught on Camera
If you want to make your holiday proposal really special, consider doing it whilst visiting a place that's special to you both as a couple, perhaps the first place you ever holidayed together or during a trip which you've both been planning for ages.
Remember, proposing on holiday doesn't always mean an expensive trip abroad, a weekend getaway in the UK still counts as a holiday proposal!
2. On a Birthday
Image: Bubblegum Balloons at Not On The High Street
In our survey, 10% of couples admitted to getting engaged on either their own, or their partner's birthday. What better birthday present could you possibly wish for, than your other half asking you to spend the rest of your life with them?
You could use a birthday balloon to pop the question, just like this one from Bubblegum Balloons.
If you really want to surprise your partner, turn the tables and propose on your own birthday. If all goes well, you may end up giving yourself the best present of all time – a fiancé or fiancée!
3. During a Romantic Meal
Image: The Cutlery Commission at Not On The High Street
9% of couples who responded to our survey said they became engaged during or after a romantic meal, making it the third most popular way to propose. Whatever time you choose to do it, a dinner proposal will forever be romantic and it's easy to set the mood during a cosy dinner for two.
READ MORE: 100 Proposal Stories
You could opt for a fancy meal out on the town, or a cosy cooked meal at home. Either way, a few candles and romantic ambiance will always make for the perfect proposal setting. This personalised spoon presented with a dessert to share, plus you down on one knee, is a wonderful way to pop the question.
4. On an Anniversary
Image: Parkins Interiors at Not On The High Street
In our survey, 8% of people said they got engaged on an anniversary of some sort. Anniversaries are always a special day, remembering your first date, or the day you met, so making it even more special with a proposal makes total sense.
READ MORE: The Ultimate Anniversary Guide
To make it really special, pair the proposal with a gorgeous anniversary print gift, like this one from Parkins Interiors.
5. At Christmas
Image: Maria Allen Boutique
Proposing at Christmas makes the festive season even more magical. 8% of couples in the UK get engaged either on Christmas Eve or Christmas Day – it's such a cute time of year for proposals.
READ MORE: Christmas Proposal Ideas
For a Christmas proposal at home, why not consider this gorgeous glass bauble from Maria Allen Boutique? Hang the bauble up on the tree ready for Christmas morning and watch your partner open it up to see the beautiful personalised proposal inside.
6. On a Night Out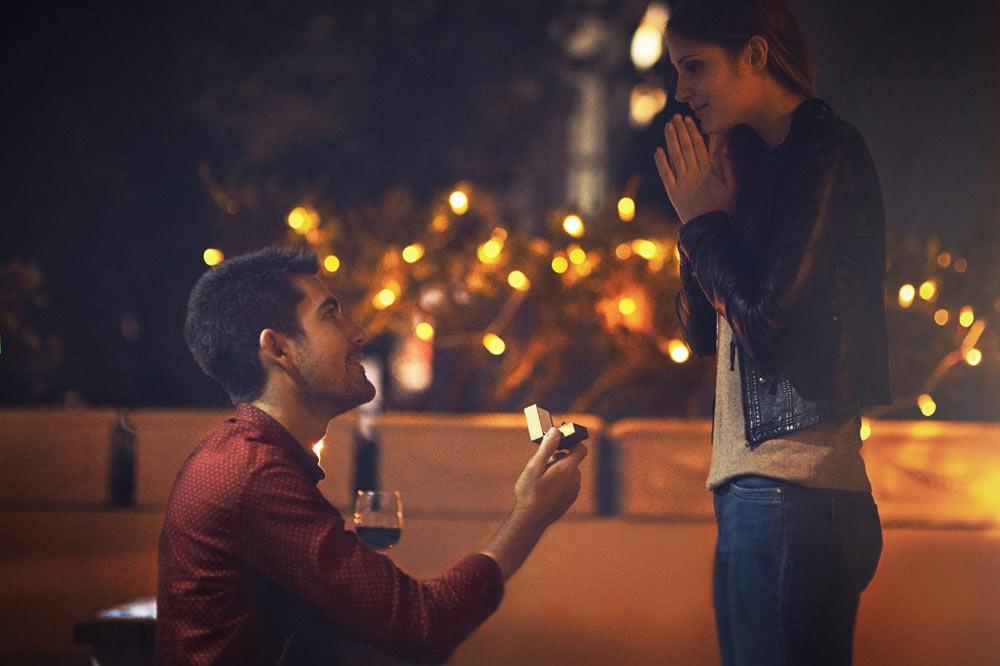 Surprising your partner with a marriage proposal on an unsuspecting night out is a great way to ask that all important question, and 4% of the couples surveyed by us seem to agree. This gives you plenty of room to make the proposal personal to you as a couple.
READ MORE: Temporary Engagement Rings
To make it extra special, try and incorporate an activity you love doing like salsa dancing or wine tasting, or a place you love going to.
7. On New Year's Eve
Image: Make A Wish Candle Company at Not On The High Street
Star the New Year as you mean to go on by popping the question just before midnight. A New Year's Eve proposal means you get to enter the next year with an entirely new and incredible commitment, and 3% of our respondents did just that. It also means you can embrace the January sales and pick up some serious bargains for the big day!
READ MORE: How to Buy an Engagement Ring
Give your partner the gorgeous gift of a New Year candle to mark the day you got engaged. You can burn this Make a Wish Candle Company gift throughout the next year as you plan your wedding and remember the day they said 'yes'.
8. On Valentine's Day
Image: Bottle Bazaar at Not On The High Street
It wouldn't be a proposal ideas article if we didn't include the 2% of couples who got engaged on Valentine's Day. It's traditionally the most romantic day of the year where couples all over the world celebrate their relationships – so why not get engaged?
READ MORE: How Much to Spend on an Engagement Ring
Champagne is a very popular gift on Valentine's Day, so embrace the bubbles in your poposal by using this personalised bottle – we guarantee you'll get a yes.
Other Ideas
As well as these very popular ways of proposing, 23% of the people who responded to the 21st Century Bride survey didn't propose during these occasions. If you're looking to be more unique or adventurous with your proposal, there's plenty of ways to go about it.
To make your proposal as special as possible, think about you and your partner, and who you are as a couple. The more personal and tailored you can make it, the better!
For inspiration and ideas on popping the question, be sure to check out our round up of the best unique proposal ideas.