Are You Having A Wedding Rehearsal Dinner
Could this American trend be making it's way over to this side of the pond? We look at rehearsal dinners and their uses
We have included third party products to help you navigate and enjoy life's biggest moments. Purchases made through links on this page may earn us a commission.


When all the wedding planning has been done and the big day draws near, you'll probably be keen to thank your friends and family for their hard work.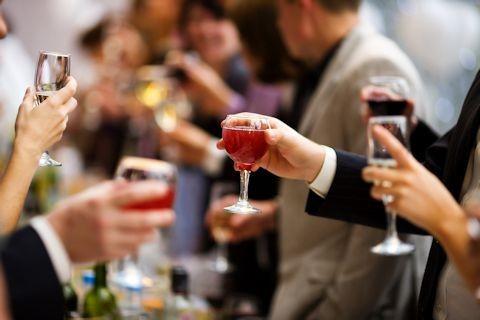 Whether your mother lent a hand making designing the wedding invitations and bridesmaids' dresses, or your sister simply listened when you felt stressed and tired, you might want to show your appreciation.
One way to do this could be with a rehearsal dinner and although this tradition may be bigger in the US, it doesn't mean you cannot hold one as well.
Not sure what this is? About.com's Nina Callaway explains it is a relaxed, casual meal held after the wedding rehearsal when everyone involved in the occasion can meet, chat and get to know each other before they see their loved ones marry. It's also a great way to give out of town guests something to do the night before the wedding.
As the expert explains, this is a long-standing notion, but that does not mean you cannot do things your own way and make the meal as individual as the wedding itself.
While the groom's parents traditionally arranges the event, you may want to take control and organise things yourself to ensure it is exactly the way you want it. However, many brides could already have enough on their plate and if you are one of them, letting your future mother-in-law sort out the feast will give her a role in the event and let you have an evening off.
Similarly, weddingvendors.com states that "while the wedding is shrouded in traditions and expectations, the rehearsal dinner is typically a relaxed atmosphere with no set agendas".
Many brides could also be concerned about the cost of the feast and whether the money might be better spent on another aspect of the ceremony. However, as Ms Callaway explains, it does not have to be an expensive affair.
She says that they do not have to be "some grand formal thing at a restaurant or catering hall".
"Some of the best rehearsal dinners I've seen are relaxed backyard barbecues which allow people to really get to know each other," Ms Callaway adds.
You may want to hold a meal in your house, while a local pub with some delicious, value-for-money homemade grub could be a good idea if you are not keen on cooking something yourself. The weddding rehearsal dinner is a great opportunity to give gifts to bridesmaids and ushers etc, if you don't want to do this on the morning of the wedding, or if you've bought them something like jewellery or cuffinks to wear on the day.
So, if a rehearsal dinner sounds appealing to you, what actually happens at the event? Ms Callaway explains there often some informal toasts so the bride and groom can show their appreciation to their relatives and friends for their support.
"You may also plan ice-breaking games or other activities including poker, pool, darts, a short funny home movie, or backyard games," she continues, adding that the dinner is an enjoyable event with plenty of laughter and jokes, even if it does mean a few embarrassing tales about the bride and groom emerge.
And if you're still unsure whether or not a rehearsal dinner is for you, perhaps Ms Callaway can convince you with a few final words.
She says: "You're going to need to eat on that night anyway, why not eat with your loved ones?"
Wedding Rehearsal Dinner Ideas
A buffet style set up in a local pub
A formal dinner with close family, bridesmaids, ushers, best man and maid of honour
A party at a family home
A private dinner in a room at the wedding venue, different to where the wedding will be held the following day
An in-formal dinner followed by an activity such as Karaoke