Will it Rain on Your Wedding Day? These Are the Dates to Avoid in 2022
Don't let the weather rain on your wedding parade - here are 2022's wettest day predictions...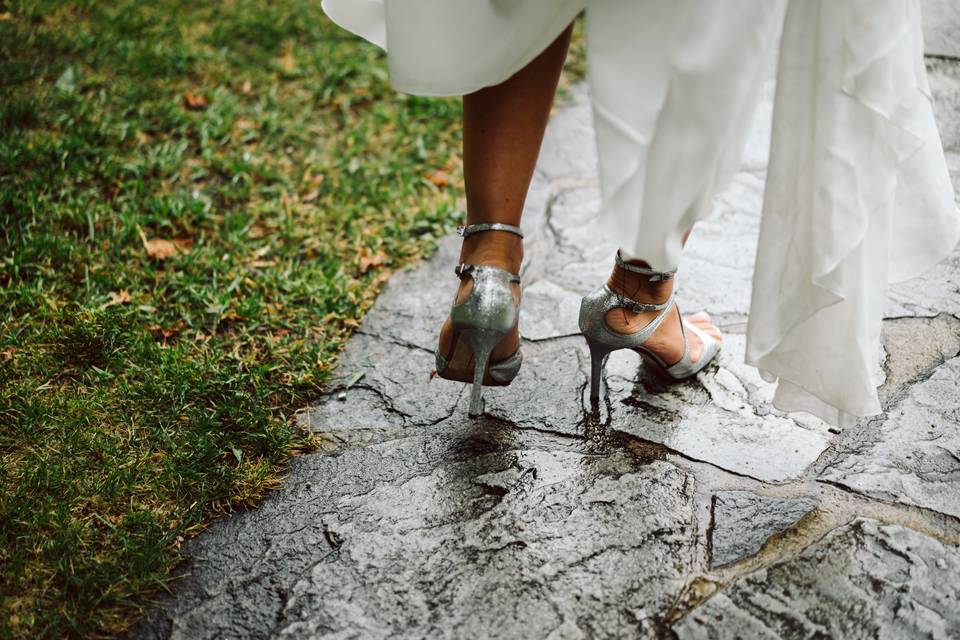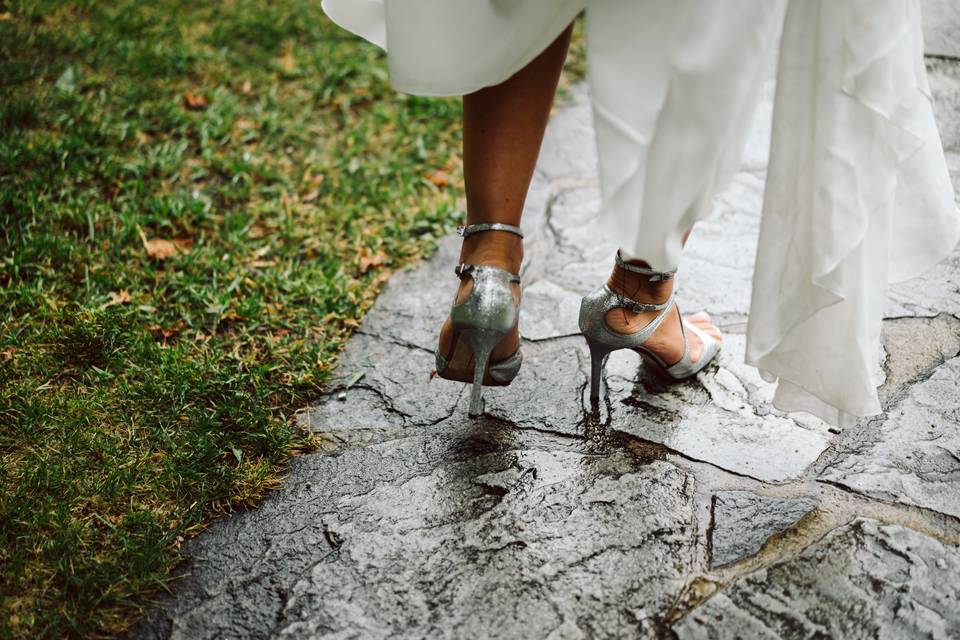 One of the first things on your wedding planning checklist is to decide on the date you're getting married - but with the UK's unpredictable weather how to do you pick a day that won't leave you with soggy feet and damp hair?
Well, the truth is that you can never be sure (and if it does rain on your wedding day here's how to make it work), but thanks to Simply Be's wedding weather calculator you can now find out which dates to avoid a washout. They've analysed 89 years' worth of Met Office data to reveal the UK's wettest dates for a wedding in 2022.
What Are the Wettest Dates for a Wedding in 2022?
Spring - Tuesday 29th March
Summer - Monday 15th August
Autumn - Friday 11th November
Winter - Wednesday 7th December
As for specific locations, "October 3rd will almost certainly be a washout in Scotland, with a huge average of 6.38mm of rain falling. November 11th, on the other hand, is the wettest in Northern Ireland, with 5.39mm of rainfall. Couples in England and Wales will want to avoid the November 2nd however, as that has been known to unleash over 4mm of rainfall in just 24 hours," reveals Simply Be.
What is the Driest Month to Get Married in 2022?
Although stereotypically April is the wettest month of the year, Simply Be reported that 2022 will steer clear of April showers and is actually the driest month overall with a daily rainfall of just over 2mm.
Want to check if your wedding date will be blue skies? The wedding weather calculator is a regional tool that allows you to select the date and location of your wedding, so you can find out the chance of rain all year.
Four Wedding Day Umbrellas to Shop Now
No matter what time of the year you're getting married, it's a good idea to have some kind of contingency plan up your sleeve just in case. Make sure you and your wedding party are decked out with chic umbrellas that will look good in any outdoor photos. Come rain, or shine, we've got you covered.
1. Love is in the Air Clear Plastic Wedding Umbrella - £21, Hitched Shop
A clear wedding umbrella won't steal the show in your photographs making it a brilliant option. This one from the Hitched Shop features a beautiful 'love is in the air' quote.
2. Fulton Heart Shaped Umbrella - £25, John Lewis
Have you ever seen a more wedding-ready umbrella? This heart shaped accessory from John Lewis is definitely not subtle but we love it!
3. Personalised Wedding Umbrella - £19.95, Prestige Giftware at Etsy
Make your wedding umbrella a special keepsake with this personalised pick from Etsy. Choose from black, pink, or metallic lettering.
4. Decadent Umbrella - £45, Ted Baker
Stylish umbrellas do exist y'know! Ted Baker's decadent umbrella folds up into a tiny case so it'll fit discreetly in a clutch bag.
Check out these gorgeous bridal jackets to keep you dry in unpredictable weather too!