The 5 Most Popular Wedding Venues on Pinterest in the UK
From a palace fit for royalty to a breathtaking barn, these are the top 5 most pinned wedding venues on Pinterest that you need to check out!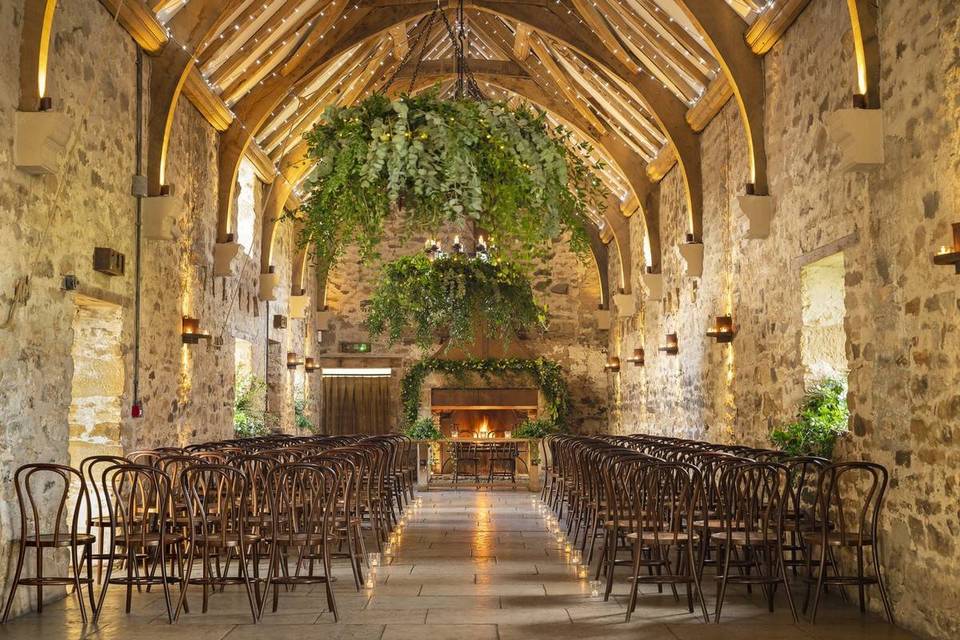 When it comes to wedding planning, Pinterest is one our favourite platforms for beautiful imagery and inspiration, so it's safe to say we were pretty excited when Raisin UK revealed Pinterest's top 5 most popular wedding venues in the UK.
If you're not quite sure of the right wedding venue for you, or you're just nosy and want to swoon over dreamy settings like us, these are the wedding venues in the UK that we're all pinning to our wedding inspo boards...
The 5 Most Popular Wedding Venues on Pinterest in the UK
5. Kensington Palace, London
Is it any surprise that Kensington Palace has made its way onto this list - who wouldn't want to get married in a royal palace?
The official home to the Duke and Duchess of Cambridge and their three children, a weekend wedding would set you back around £17,000 for venue hire alone. That price tag hasn't stopped a lot of Pinterest users adding it to their board though.
4. Healey Barn, Northumberland

From the fairy lights and wooden beams, to the rustic feel and romantic atmosphere, barn wedding venues are a really popular choice for couples. More than 2,300 people on Pinterest have set their sights on Healey Barn in Northumberland and we can see why.
The 18th century stone barn is nestled within a private courtyard in stunning countryside just 20 miles from the city of Newcastle. Lit by over 100 flickering candles and with underfloor heating, this venue may be rustic but it's certainly still luxurious.
3. Syon Park, Brentford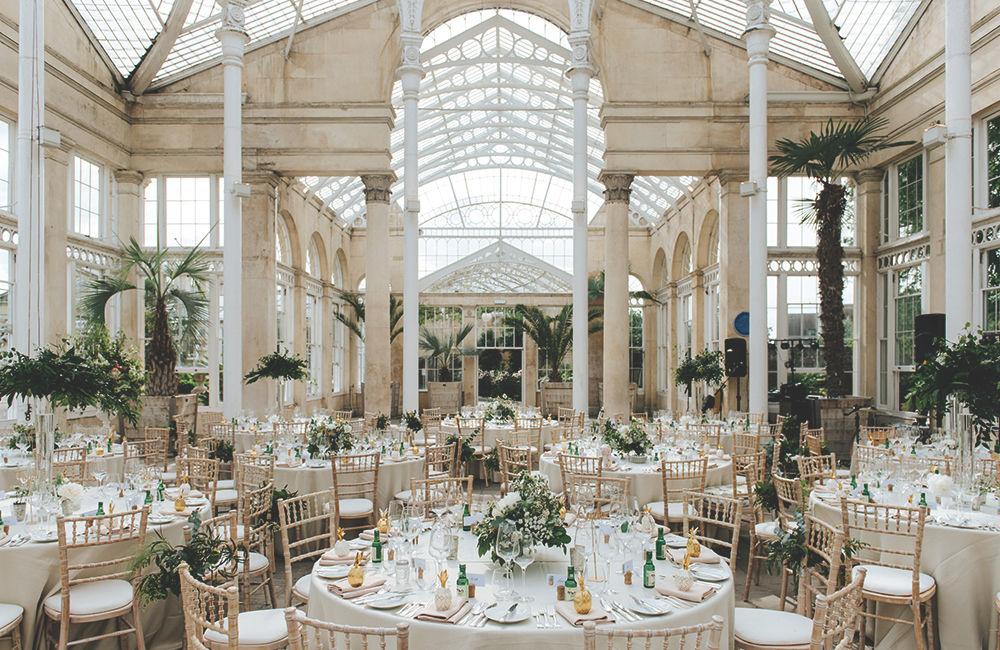 More than 3,300 Pinterest users love Syon Park and you can add us to that list too! This lavish wedding venue has a whole host of impressive spaces for your ceremony and reception but the one that really steals the show is the Great Conservatory.
Adorned with palm trees and exotic plants, it can host up to 160 seated guests for dinner or an evening reception and it's simply stunning.
2. The Lost Orangery, Chippenham

The Lost Orangery looks like it was plucked straight from the pages of a fairytale, making it prime Pinterest pinning material - and that's exactly what nearly 5,000 Pinterest users have done.
Designed by previous Chelsea Flower Show Gold Medal winners and boasting a tennis court and boating pool, take a look at this glamourous secret garden party hosted within the grounds for even more inspiration.
1. Caswell House, Brize Norton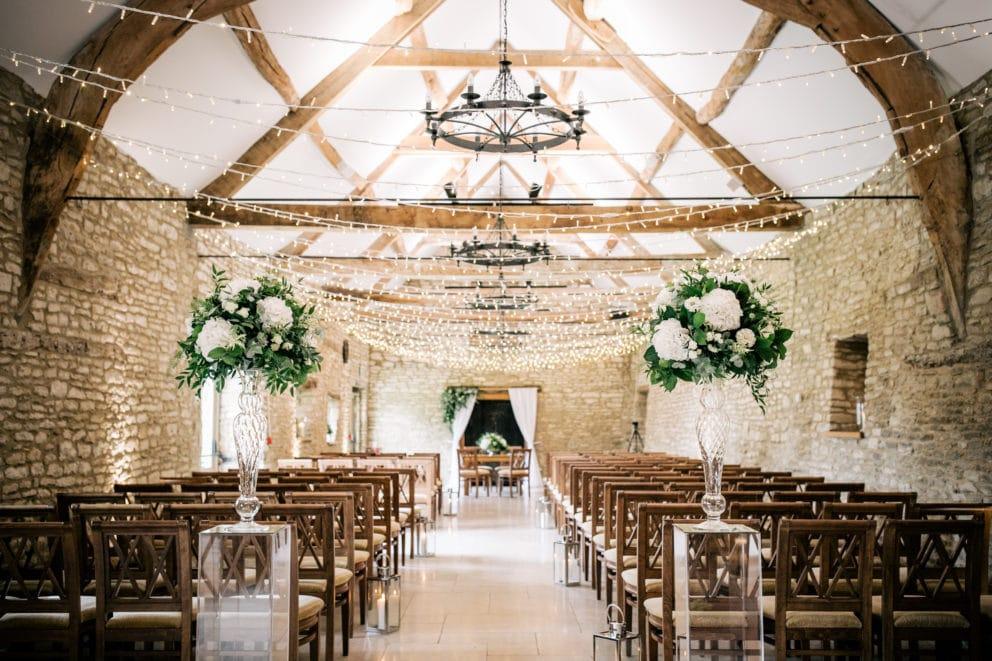 Donning the top of the list is the historic Caswell House. Venue hire here costs from £5,040 making it not only the most popular Pinterest pick with a whopping 6,920 saves, but the most affordable too!
The oldest part of the house dates back to 1485 so it's full of character and charm. Offering luxurious accommodation and delicious food and drink, you won't want to leave.
A little bit obsessed with Pinterest? Explore the 10 most popular wedding themes on Pinterest here.