17 Celebrity Wedding Celebrants Who Married Friends & Fans
Just imagine your guests' faces if one of these celebs rocked up to conduct your wedding ceremony - talk about surprise!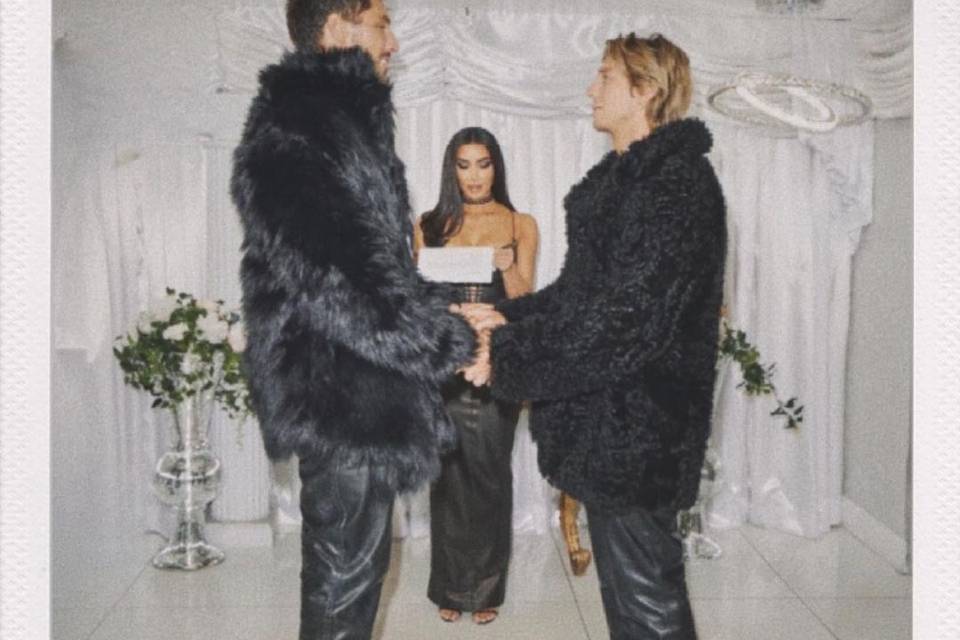 We've given you plenty of celebrity wedding gossip, from the best celebrity wedding dresses, to news on the latest couples to get married, but what we haven't yet touched on is celebrities taking part in other people's weddings.
We're not talking about celebrity bridesmaids or famous faces who attended a wedding - we're talking about celebrities who officiated weddings for friends, family or fans. That's right, we're about to fill you in on the celebrities who conducted wedding ceremonies for other people's weddings.
Imagine that - having your wedding celebrant be your favourite famous face. Who would be your dream celebrity officiant? A famous singer who could sing the entire ceremony, or a hilarious comedian who could add some comedy to the vows - the opportunities are endless.
Celebrity Celebrants: 17 Celebrities Who Have Officiated Weddings
For some of these weddings, it was all about being in the right place at the right time, and for others, it was about knowing the right people. Here, you'll read about celebrities who officiated other celebrities' weddings, as well as a unique performance which saw more than 30 couples have their weddings officiated by a very famous face.
Here are our favourite celebrities who have officiated weddings, and everything we know about the weddings they conducted.
1. Adele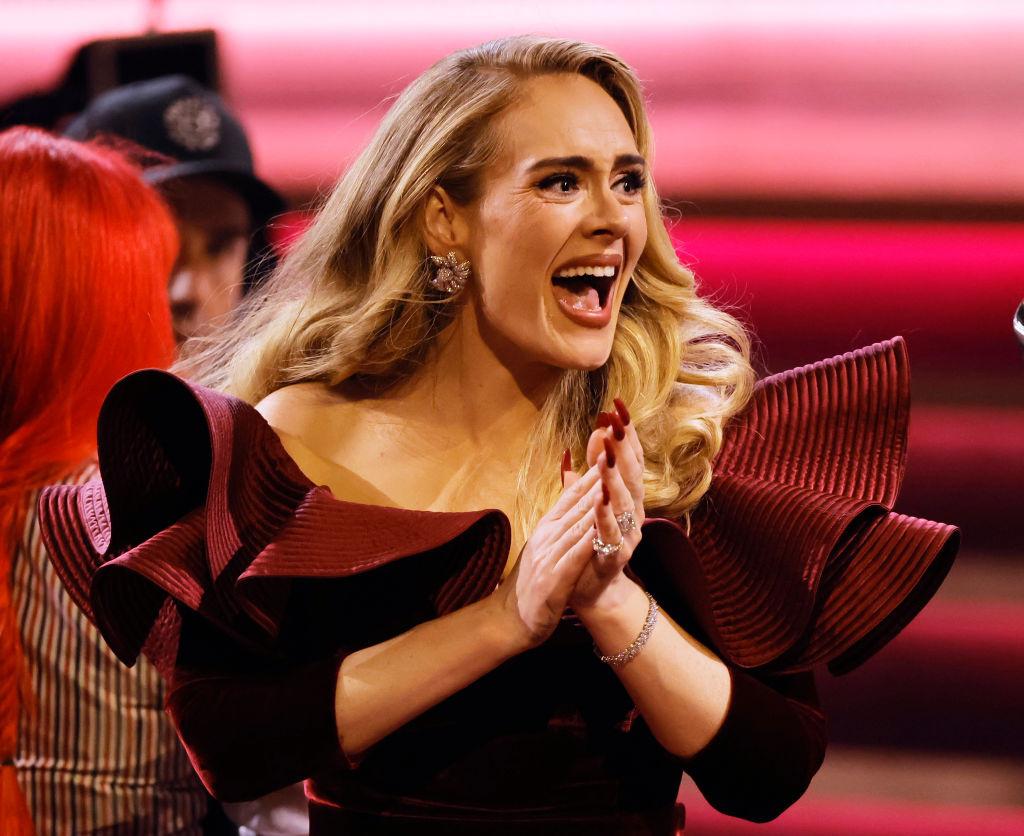 During an appearance on This Morning in 2018, British comedian Alan Carr revealed that his wedding to now-ex-husband Paul Drayton was officiated by none other than his best buddy Adele. And she must have enjoyed it, because two years later, Adele also officiated her best friend Laura Dockrill's wedding to Maccabees musician Hugo White.
As well as officiating the ceremony, Adele also gave the couple and their guests a mini concert, performing 'Rolling in the Deep' and her own rendition of Spice Girls hit 'Spice Up Your Life' - it's no secret that Adele is a huge Spice Girls fan so the fact she sung that song comes as no surprise.
As well as officiating two weddings, Adele also planned a hen do for Hollywood mega star Jennifer Lawrence. Is there anything she can't do?
2. Cardi B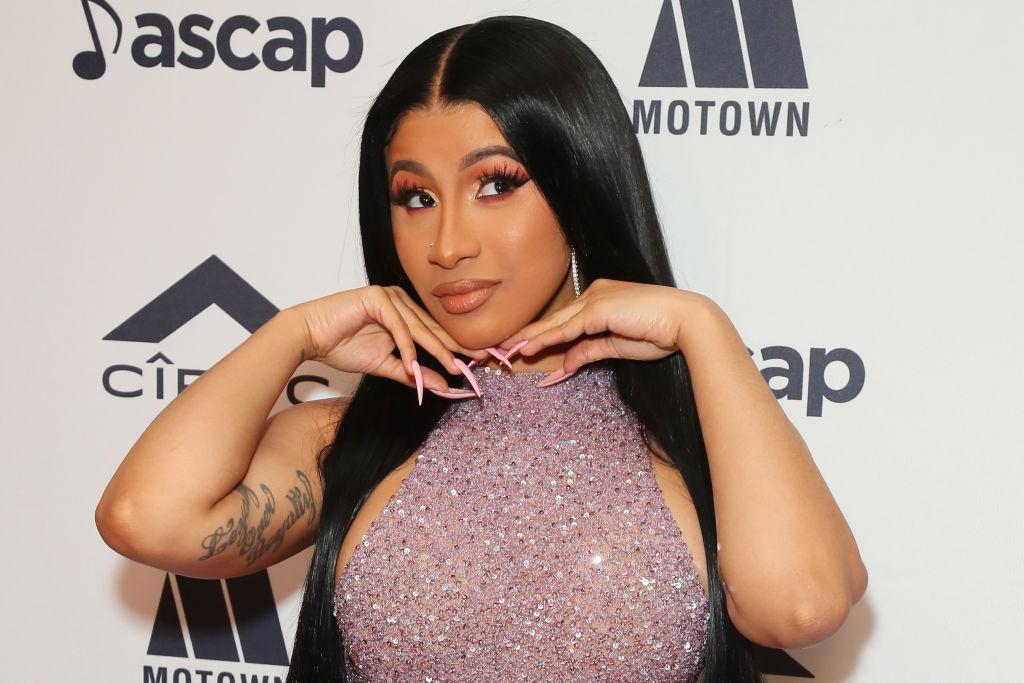 Whilst filming her series Cardi Tries, singer and rapper Cardi B officiated the weddings of two brides back in 2021. The wedding episode aired on National Coming Out Day to celebrate LGBTQ+ marriages. Cardi was heavily pregnant at the time and wore a bodycon ruched nude dress to conduct the ceremony.
3. Harry Styles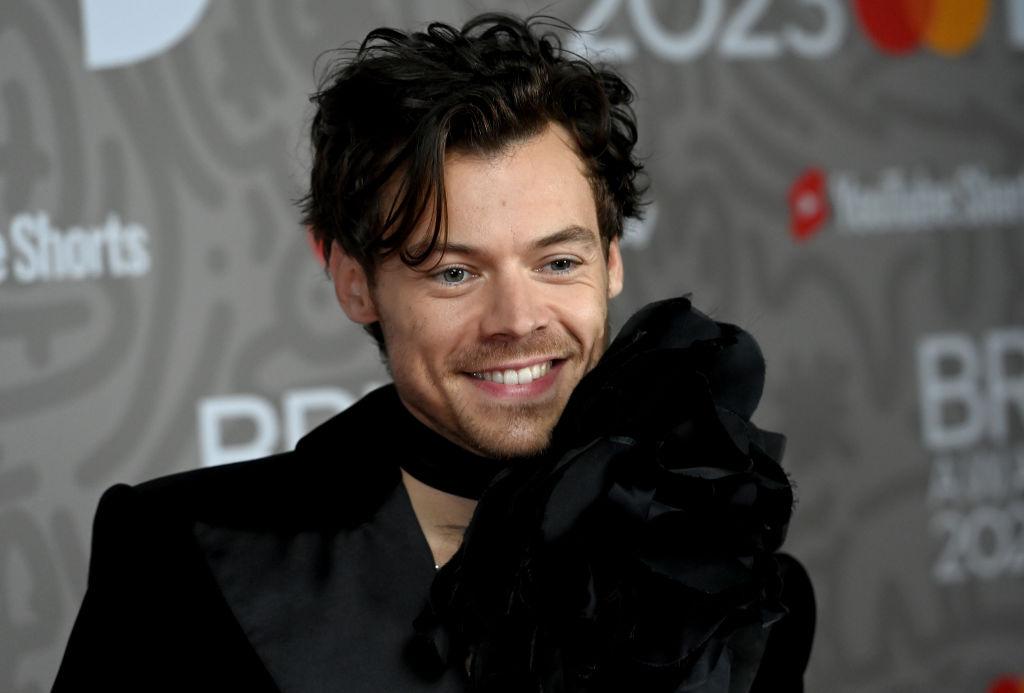 Singer Harry Styles is a man of many talents, but who knew that officiating weddings was part of his skill set? We can confirm it certainly is, as Styles officiated the wedding of his agent Jeff Azoff, to partner Glenne Christiaansen in 2021. The ceremony was held in Montecito in California, and Harry attended the event with his then-girlfriend Olivia Wilde.
4. Lady Gaga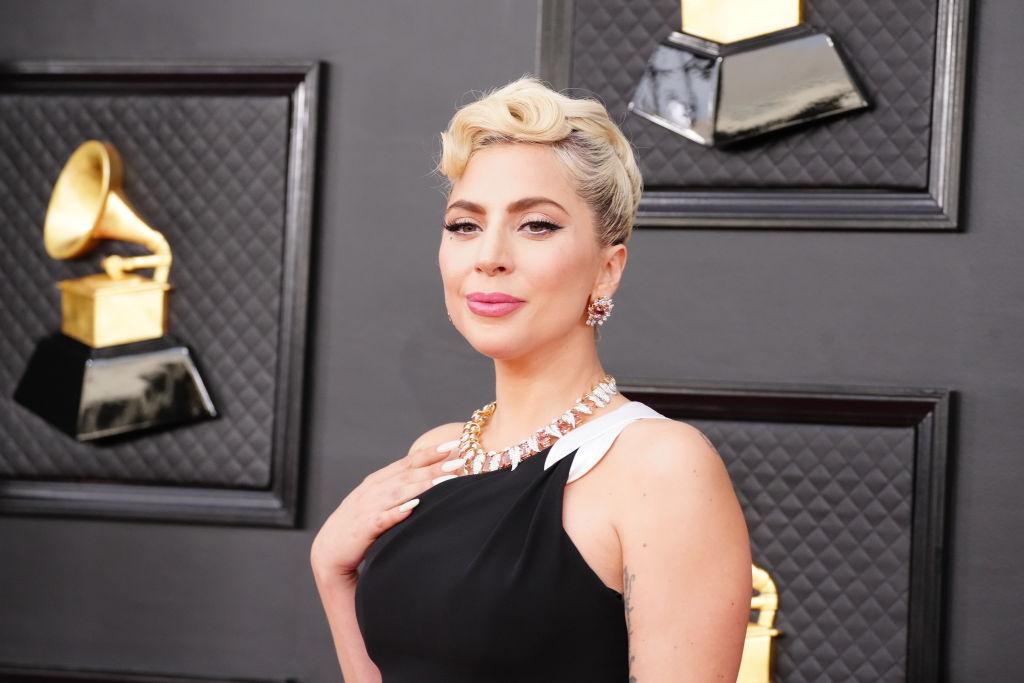 Lady Gaga has long been an ally to the LGBTQ+ community, and has continuously campaigned for queer rights. Following the legalisation of gay marriage in New York in 2011, Lady Gaga got ordained in order to marry one of her best friends and yoga teacher Tricia Donegan and her partner. She has also officiated another of her best friends weddings more recently in 2019.
5. Jesse Tyler Ferguson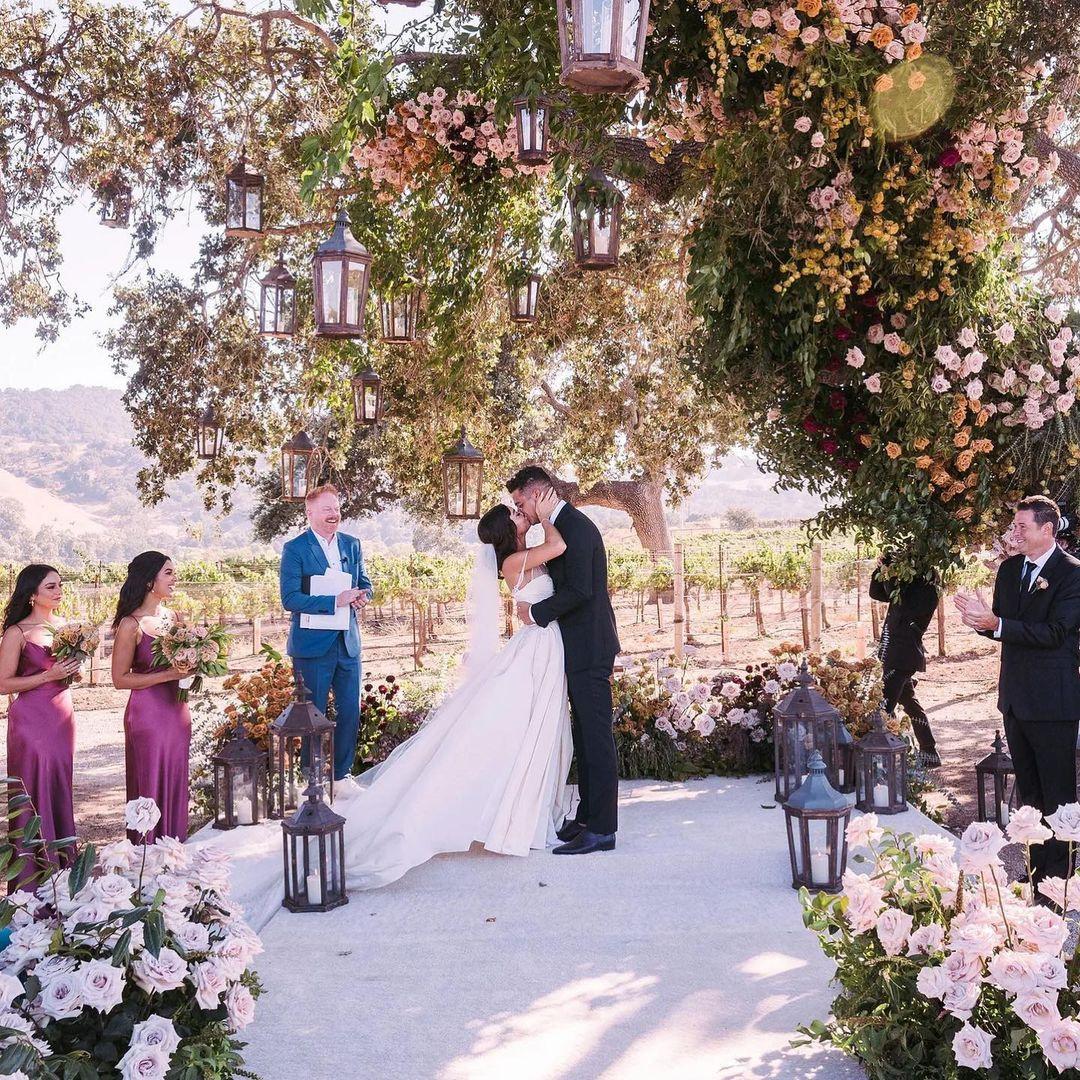 Modern Family actor Jesse Tyler had the honour of marrying his co-star Sarah Hyland and her partner last year. The couple tied the knot in a lavish outdoor ceremony which was conducted by Jesse, and Sarah wore two stunning Vera Wang wedding dresses, one for the ceremony, and another for the reception.
6. Ke$ha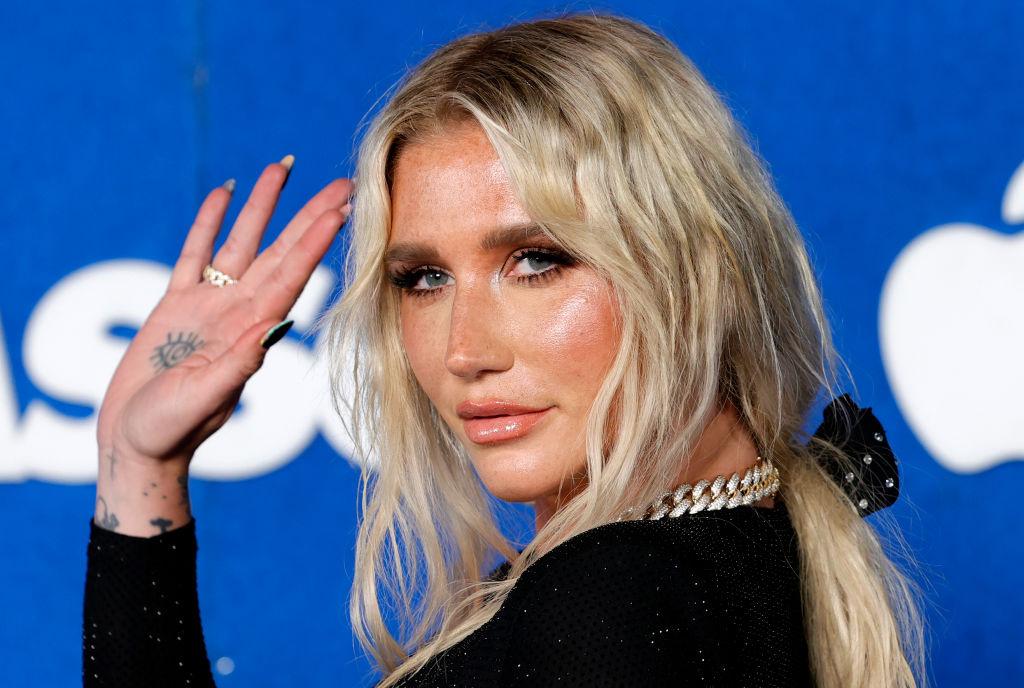 Singer songwriter Kesha has been a wedding officiant not once, but twice in her life. She was first ordained more than a decade ago in 2012 to marry two of her best friends, and a few years later, she was the officiant for another wedding. Kesha married her hair stylist Vittorio Masecchia and his partner Felipe Noqueira in 2015, who tied the knot in their back garden surrounded by close friends and family.
7. Kris Jenner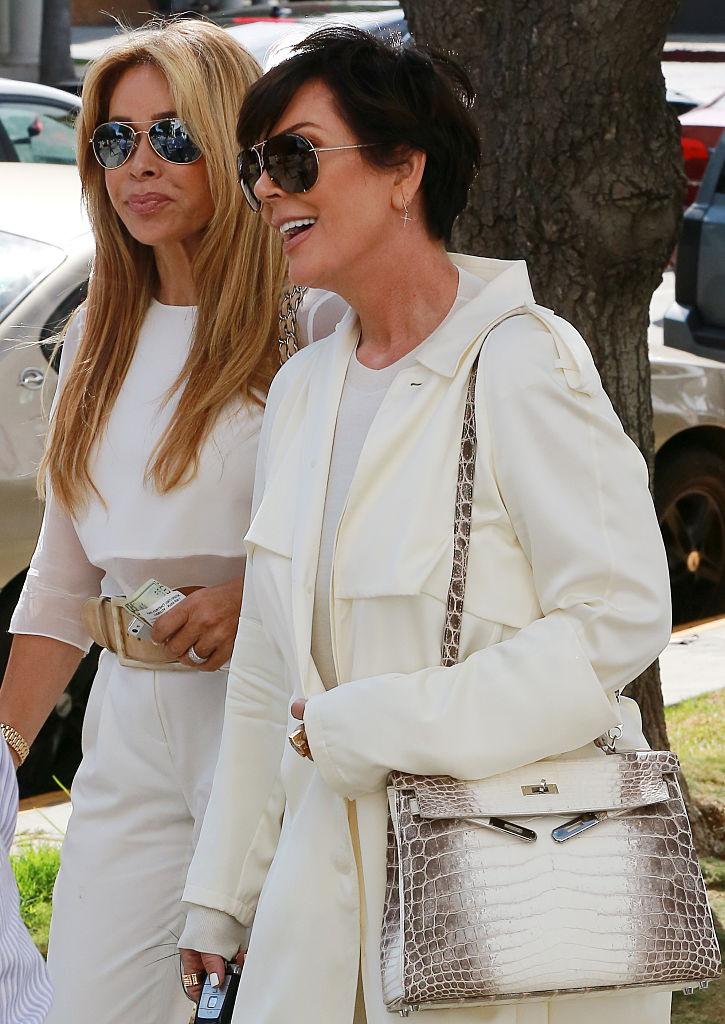 Reality TV star and Momager Kris Jenner has plenty of famous friends - far too many to name - but one of her most well-known besties is Faye Resnick. The air have been friends for decades and have stuck together through ups and downs, including the tragic death of their close, mutual friend Nicole Brown Simpson.
Cementing their friendship further, Kris officiated Faye's wedding to Everett Jack Jr in 2015. The wedding was held at Kris's home in Calabasas and had a wealth of famous celebrity wedding guests in attendance - no surprise there!
8. Kim Kardashian
Following in her mum's footsteps, Kim Kardashian has also officiated a wedding. The reality TV star officiated the wedding of her hair stylist Chris Appleton who married actor Lukas Gage in a Las Vegas chapel.
The pair got matching tattoos to celebrate the occasion and Kim shared posts of the ceremony on social media, commenting, "I was so honoured to be able to officiate a wedding in Vegas!!! I couldn't be happier for you both."
She also confirmed that the one and only Shania Twain performed for the couple, singing her iconic 1977 song You're Still The One.
9. Benedict Cumberbatch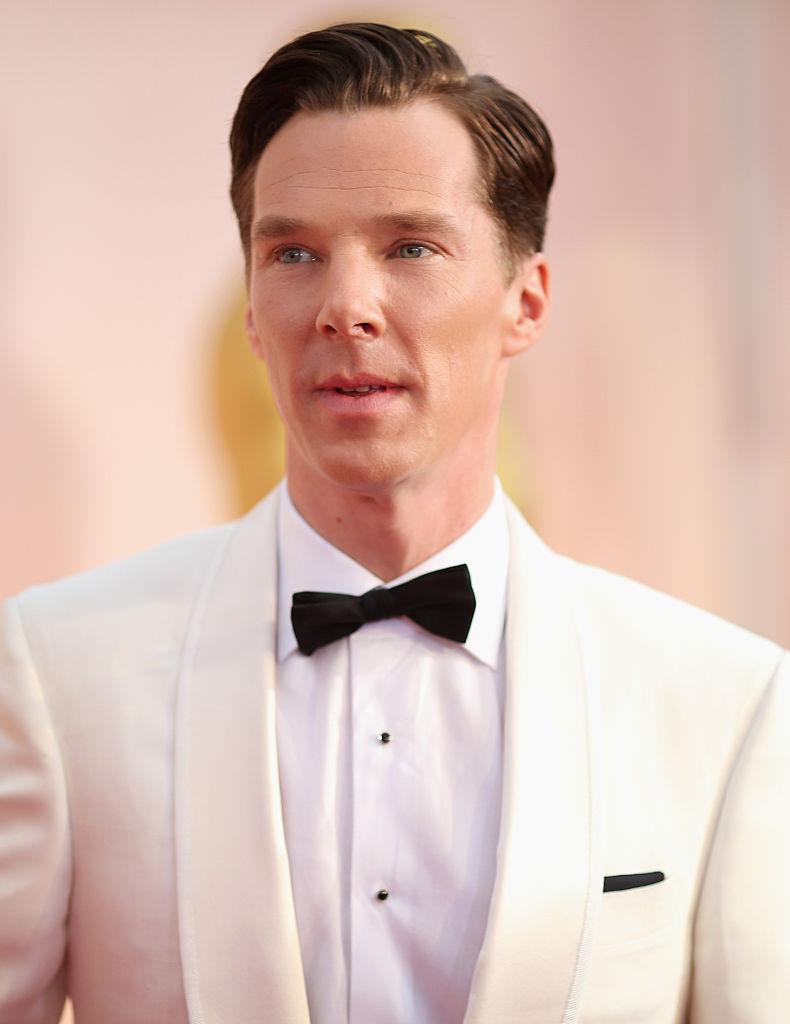 Sherlock Holmes actor Benedict Cumberbatch swapped his acting day-job for an afternoon as a wedding officiant when he married two of his friends in 2013. Benedict conducted the outdoor ceremony and married Rob Rinder and Seth Cummings in Ibiza, getting rave reviews for his work.
One wedding guest told press: "The hotel was lush, the bridegrooms were beautiful, and the man who married them to each other was Benedict Cumberbatch - so yes, it was quite the blast."
10. Russell Brand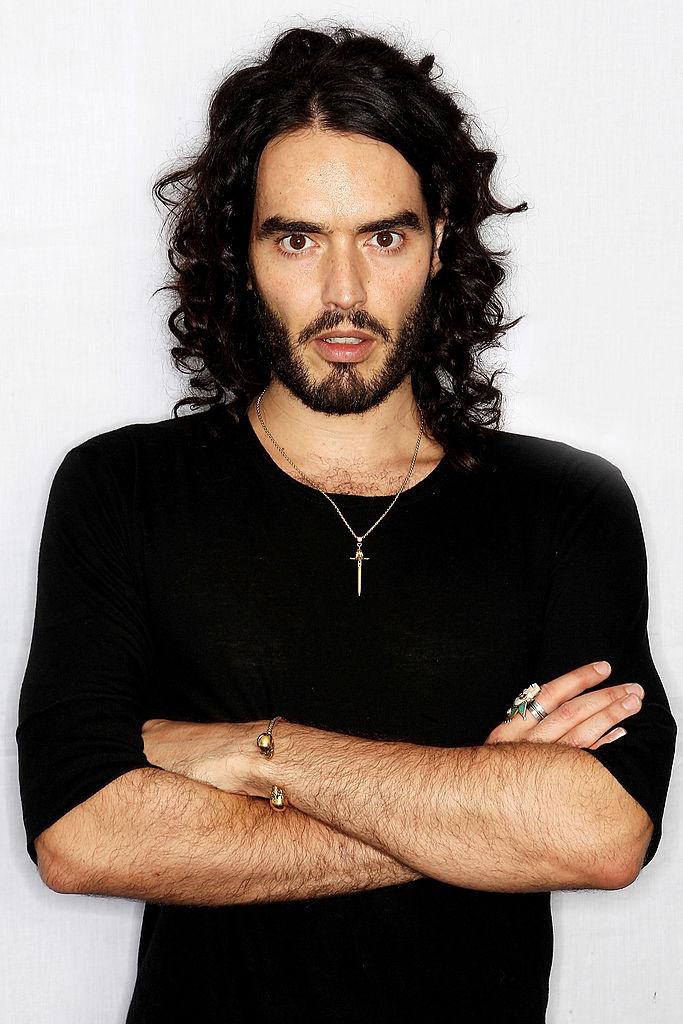 Comedian Russell Brand is known for doing things 'his way' and the time he officiated a couple's wedding during a stand up gig was no different. During a stand up show in Santa Barbara, Brand officiated the wedding of a couple on the spot - in the middle of his gig. Very Russell Brand of him!
11. Tom Hanks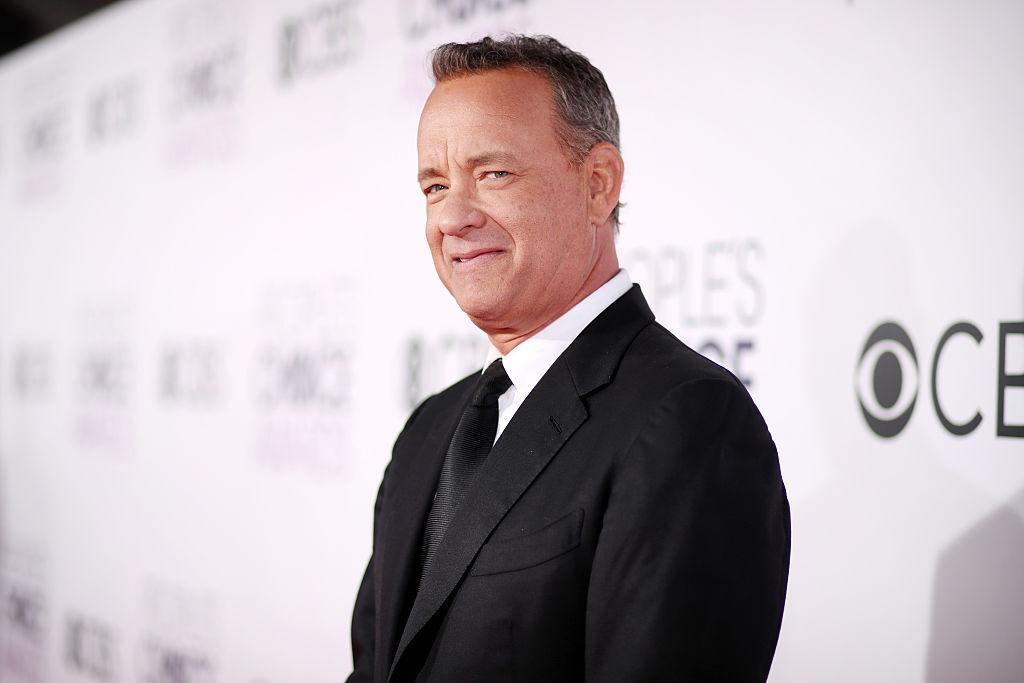 Award-winning actor Tom Hanks got himself ordained to conduct the wedding of Girls actress Allison Williams and her now-husband Ricky Van Veen. The star-studded ceremony took place in Saratoga, Wyoming, and had plenty of famous faces in attendance, including Katy Perry, Andy Cohen, Bruce Springsteen, Lena Dunham and of course, the officiant, Tom Hanks.
12. Queen Latifah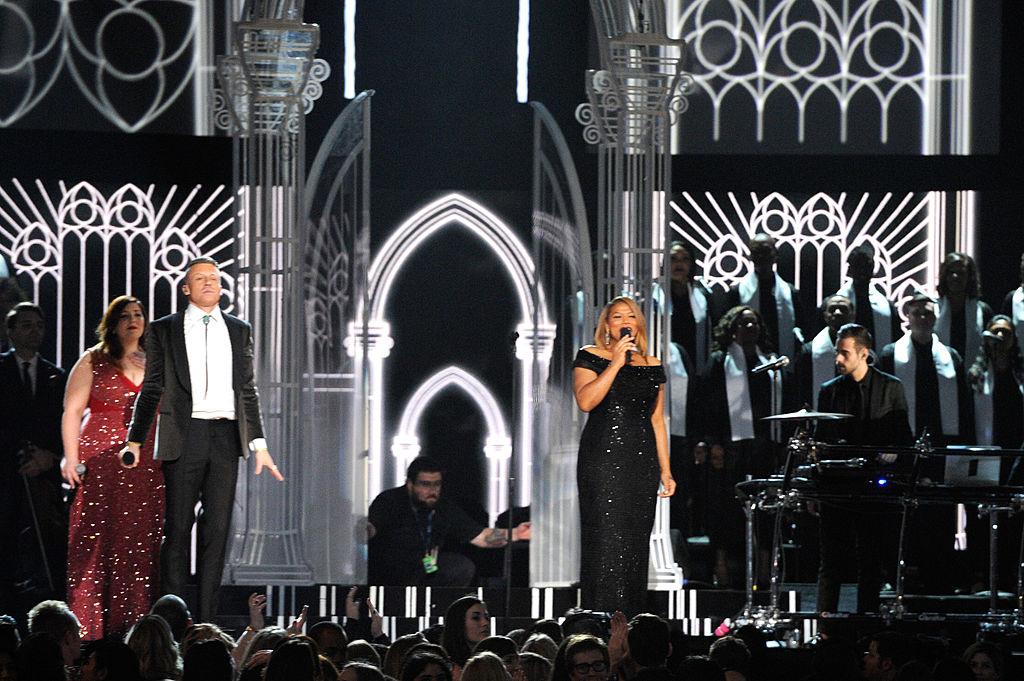 Ordained for a day, Queen Latifah made history when she officiated the weddings of a whopping 33 couples at the Grammy Awards in 2014. Macklemore, Ryan Lewis and Mary Lambert performed their song Same Love on stage while Queen Latifah officiated the weddings in support of LGBTQ+ marriage and equality. What a moment that was!
13. Nicole 'Snooki' Polizzi
After tying the knot herself, Jersey Shore alumni Nicole 'Snooki' Polizzi became an ordained minister in order to marry both of her hair stylists, Luis Miller and Bradley Moreland. The ceremony was filmed for all to watch and took place on the water with beautiful views for all.
14. Blake Shelton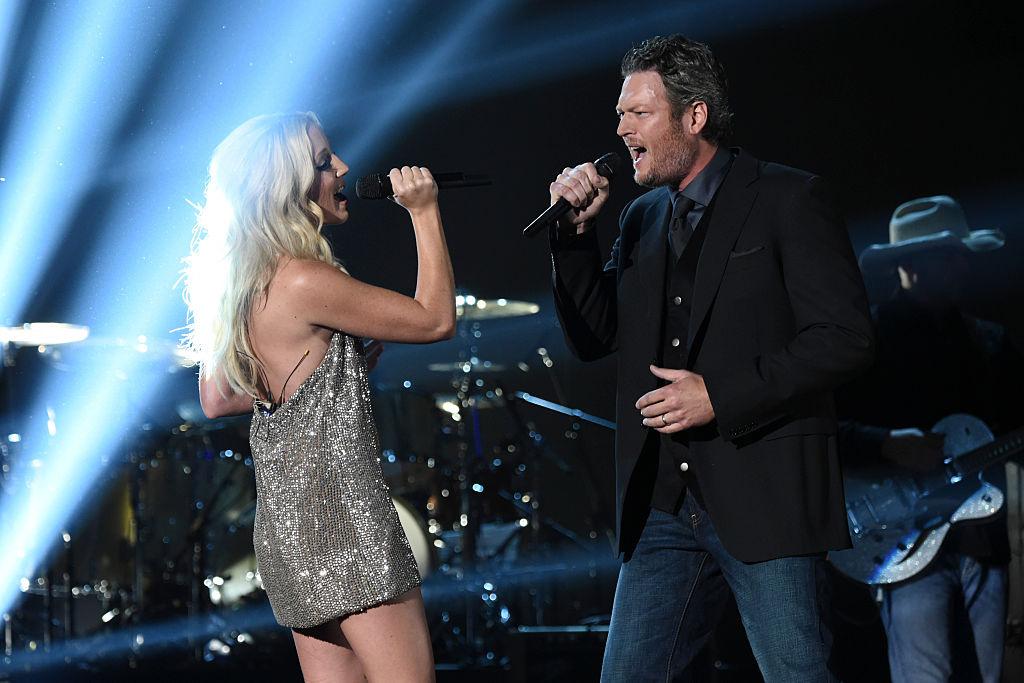 Country singer and husband of one of our favourite celebrity brides, Gwen Stefani, Blake Shelton also makes the list of celebrities who officiated weddings. In 2013, he officiated singer Ashley Monroe (pictured above) and athlete John Danks's wedding, which took place in Tennessee.
And he must have enjoyed himself, because Blake officiated yet another wedding in 2019 - marrying a second country singer, Trace Adkins and his girlfriend, actress Victoria Pratt. And to bring our story full circle, Blake loves the idea of celebrity officiants so much, he had Carson Daly officiate his wedding to Gwen in 2021.
15. Stevie Nicks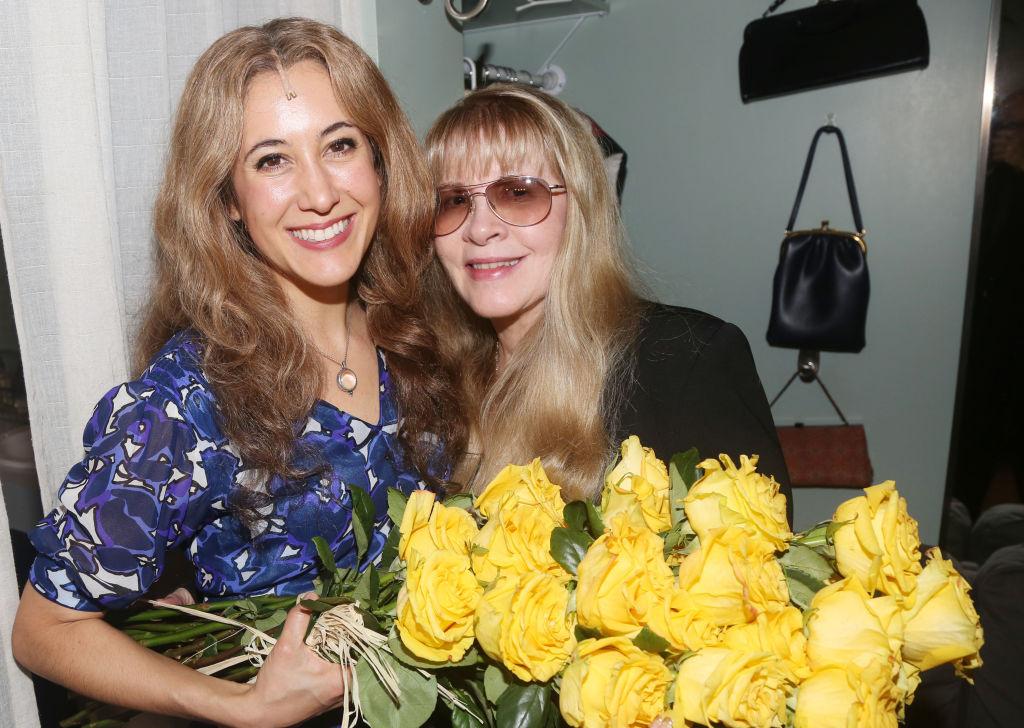 In 2013, two legendary female singers and musicians came together to create a truly iconic moment. Yes, we are talking about the time that Stevie Nicks conducted the ceremony for '1,000 Miles' singer Vanessa Carlton. Vanessa married partner John McCauley in a private ceremony which took place outdoors.
16. Maya Rudolph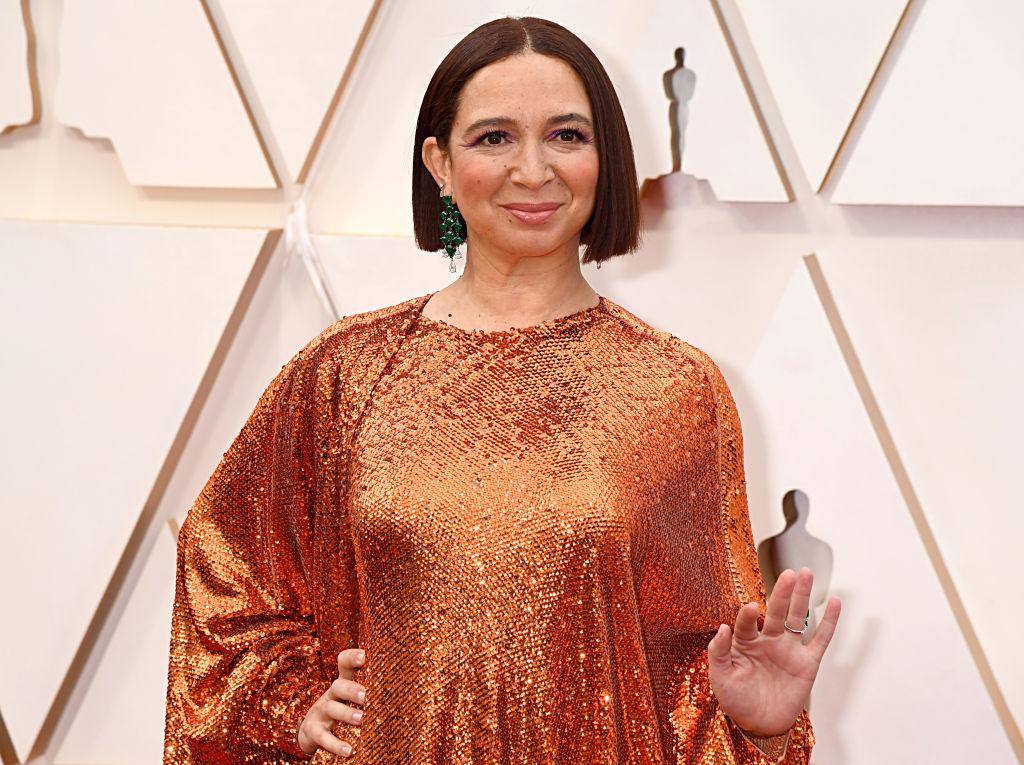 It seems really fitting that Maya Rudolph is a celebrity wedding officiant, considering her performance in cult-film-favourite Bridesmaids was so iconic. Maya officiated the wedding of her cousin Sabrina Rudolph, who married her partner Clark Bacon.
17. Dwayne 'The Rock' Johnson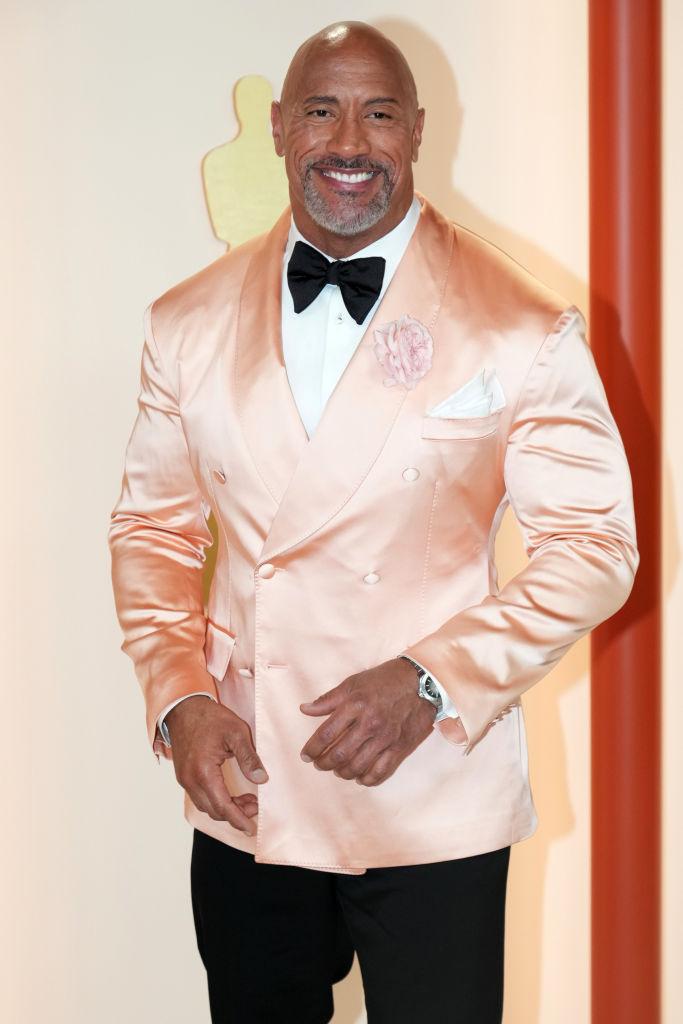 In 2015, Dwayne 'The Rock' Johnson added officiant to his portfolio when he surprised his comedian friend Nick Mundy. Dwayne planned a surprise wedding and officiated it himself - Nick's fiancé was in on the plan, and it's safe to say he had absolutely no idea this was about to happen. What a prank!
For more celebrity wedding news, check out these sneaky celebrities who got married in secret.