Would You Go Ahead With Your Wedding if You Had Covid? One Bride Plans to Do Exactly That
A bride-to-be has sparked debate in a popular online forum after asking if she should still go ahead with her wedding, despite testing positive for COVID-19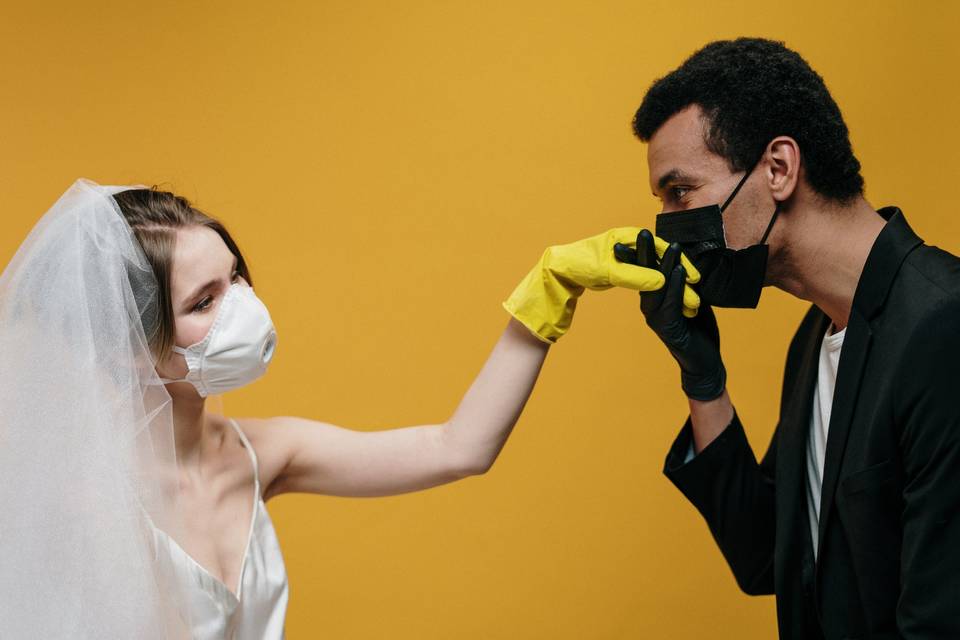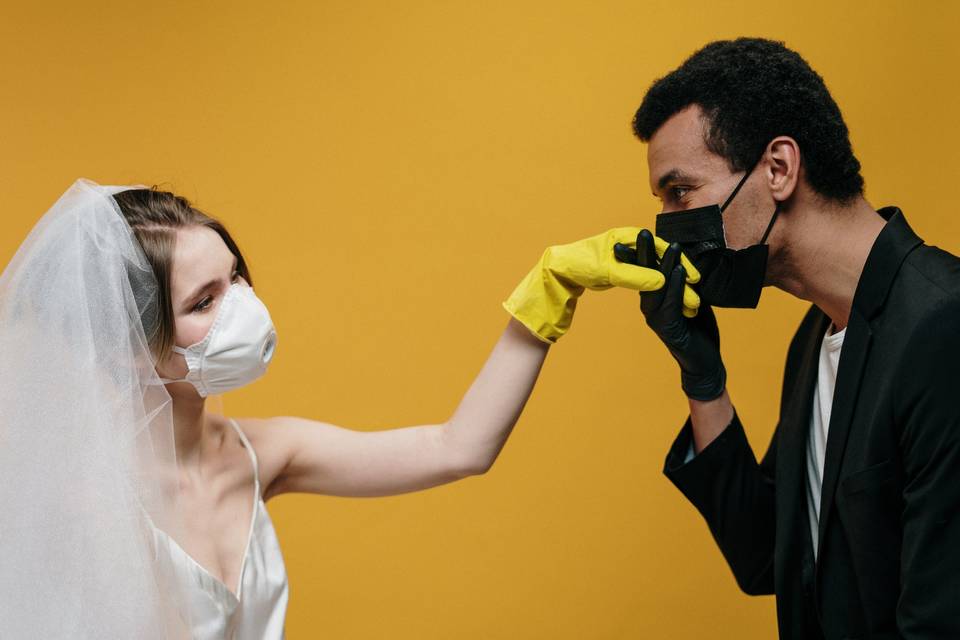 It's every couple's worst nightmare - to plan for their wedding and, in the days leading up to it, discover they've tested positive for coronavirus.
But what do you do? With the guidance no longer legally requiring you to isolate, but it being recommended that you do so if you can, one bride-to-be has found herself in a tricky position, and turned to Mumsnet for advice.
Her post on the parenting forum read: "I am having a major meltdown. I have tested positive for COVID today as part of workplace testing, I don't have a single symptom.
"I am getting married on Saturday and having a large wedding with 80 day guests and an additional 100 at night. We have spent around 16k on the wedding and I have contacted my insurance provider and they are telling me I am not covered as current guidance would allow me to go ahead. The venue have also said it is too late to cancel as they have ordered all the food and drinks etc
"We have saved for years and years to have our wedding the way we want it, I really don't know what to do, if I cancel I will lose so much money and won't be able to have our dream wedding ever."
The official guidance in the UK recommends isolating for five days after testing positive. The thread now spans nine pages, with over 200 responses. What's surprising is that a large number of commenters encourage the couple to carry on with their plans.
One user simply comments: "Have a great day."
Others are more cautious, advising the couple to inform their guests and let them decide whether they want to attend. One commenter says: "Please let you guests know! They could have health conditions you don't know about or like us have a holiday booked that requires testing and I would be majorly pissed off if a bride did this to us without telling us. As long as you are happy that people may drop out because of it I think you can go ahead as long as you have pre warned them all. Also the registrar may not want to do wedding as that could then impact on other weddings they go on to do."
The point about the registrar is especially pertinent - whilst many would be tempted to go ahead with their day, especially if their wedding insurance won't cover them due to the change in isolation rules, the impact it could have on your venue staff and wedding suppliers can't be ignored.
This is flagged by one user, who writes: "Go ahead but tell every single guest by phone and make it clear they have a choice and will not be judged for their choice. Maybe wear a mask.
"Same for any make up artist etc."
Another user also expresses concern for the businesses involved: "Personally I wouldn't go ahead but I'm realise I'm in the minority. It's a horrible situation for too. You should definitely tell people now though and give them the choice to drop out.
"You could test Saturday morning then give everyone the final option to go or not.
"You need to be understanding if people don't come.
"You also need to let any hair stylists, make up artists etc If they're self employed you could knock out a week of income by passing it on."
One particularly eye-brow raising comment reads: "Have your wedding. Tell no one.
"If it wasn't for your work testing you'd never know. And it's highly likely that 5-10% of your guests will have it without even realising.
"There is no legal requirement to test or isolate
"Have a fab day!!
"P.s. I am an ECV and I'd happily attend"
As if the couple unwittingly infect their vendors, it could put them out of work and jeopardise other couples' weddings that are due to come after theirs. If they have vulnerable guests and they opt not to tell them, they could be putting their lives at risk. At an event geared around togetherness, love and family, it is staggering people would advocate keeping your positive test result a secret.
The bride later confirmed that she would go ahead with her wedding, writing: "We will speak to the venue to go outside for as much as possible and see if there is anything else they can put in place we haven't thought of."
What would you do in this scenario? Would you attend a wedding where you knew the couple had tested positive for Covid-19?