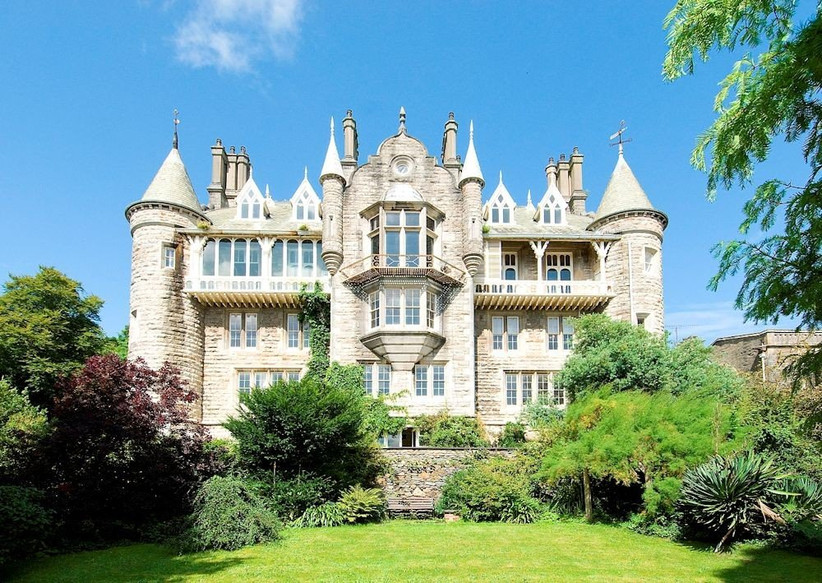 If you want your honeymoon to be just as much of a fairytale as the big day itself, consider staying in a fabulous castle hotel.
Imagine waking up in your very own chateau, feeling like a real princess as you stroll through the grounds, climb the turrets or enjoy a feast for two in the beautiful banqueting hall.
By choosing a castle hotel for your honeymoon, your dreams can become a reality. We've searched for 10 of the world's best and most beautiful honeymoon castles to inspire you.
Ashford Castle, County Mayo, Ireland
The raw beauty, sweeping vistas and constantly changing moods of the Connemara landscape have captured the hearts and minds of romantics all over the world — and a honeymoon stay in the five-star Ashford Castle, on the picturesque shores of Lough Corrib, may well be the most romantic experience of your lives. The honeymoon package includes a bottle of champagne, a George V Table d'hote five course meal for two, and a "night in" with a romantic movie, Valrhona handmade chocolates and your favourite night cap.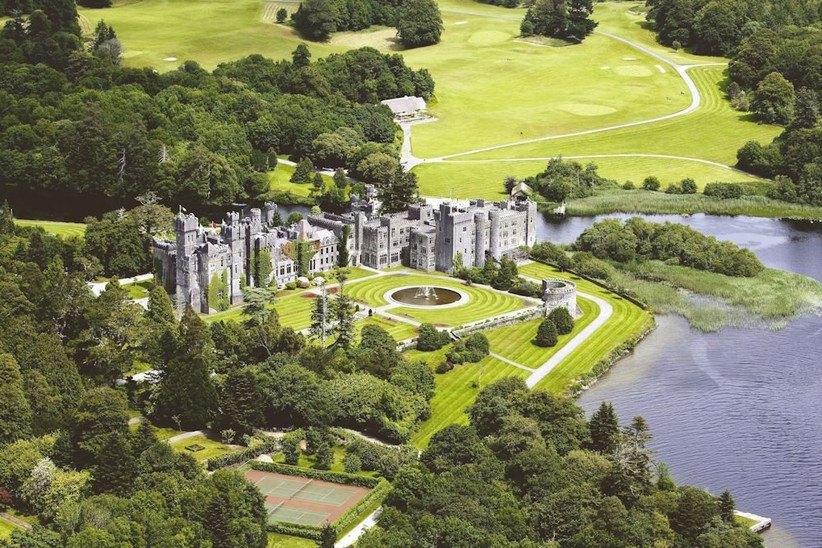 For more information visit Ashford Castle.
L'Ile Flottante at Châteaux dans les Arbres, near Bergerac, France
Forget lake-houses: you could honeymoon in your very own lake-castle! L'Ile Flottante at Châteaux dans les Arbres is built on crumbling castle remains and crowned by turrets – perfect for a modern-meets-medieval fairytale. The mini chateau is kitted out with a plush king-size bed, walk-in shower, digestif-stocked minibar, WiFi and iPhone dock. You'll receive a morning hamper of organic jam and flaky croissants to enjoy with a café au lait from your Dulce Gusto machine. And once you've finished lazing in the hot tub, why not explore the 27 acre estate by bicycle?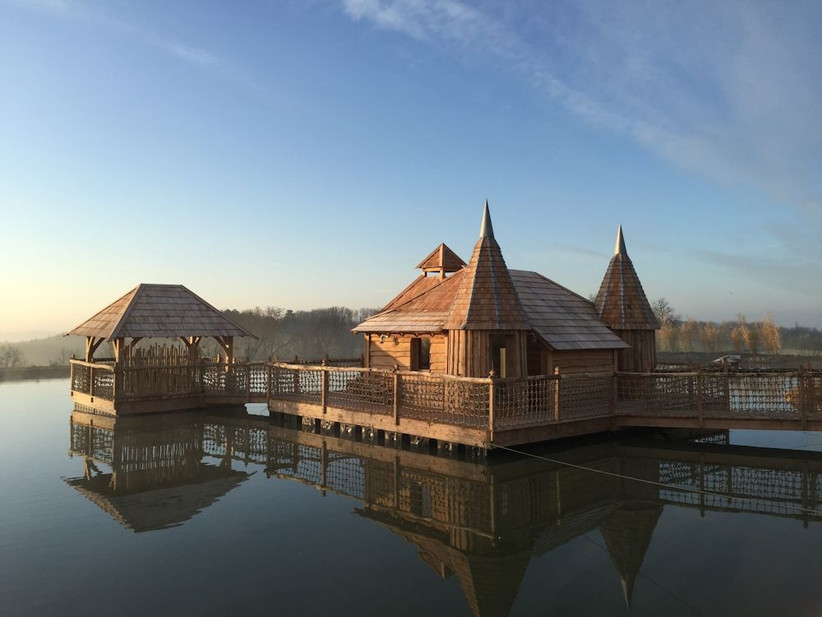 For more information visit Canopy and Stars.
Balfour Castle, Orkney, Scotland
Voted the most romantic place in the UK by Mills and Boon, the Orkney Islands provide honeymooners with a dramatic hideaway, a wonderful seascape and amazing wildlife. In a beautiful, remote setting, Balfour Castle is a hotel but it can also be booked for exclusive use and there is a tiny chapel if you want to marry and honeymoon here. A true escape from the hustle and bustle of modern life, enjoy wonderful walks, peaceful surrounds, excellent service and delicious food (particularly the seafood) at Balfour Castle.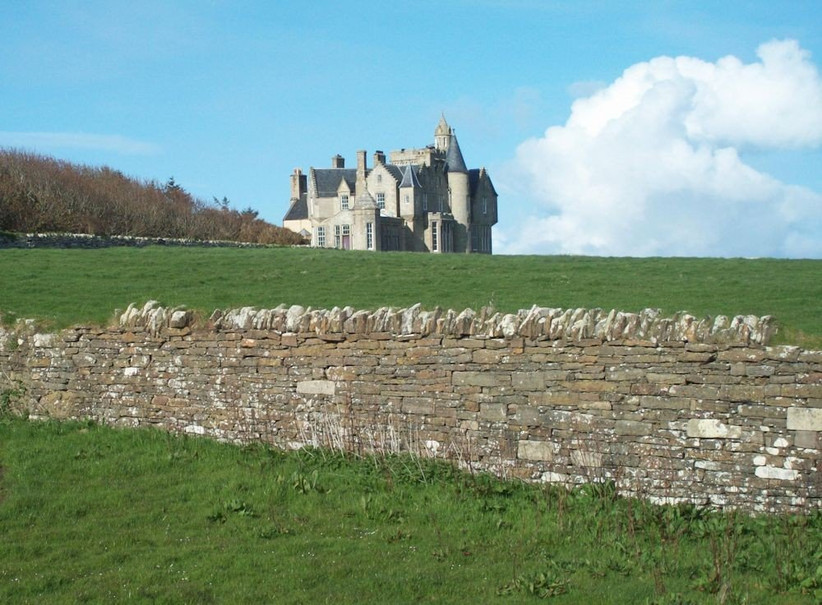 For more information visit Loyd and Townsend Rose.
Thornbury Castle, England
If you love history, how about spending the first night of your honeymoon in the very bedchamber that housed Henry VIII and Anne Boleyn during their honeymoon tour in 1535? Built in 1521 by the Duke of Buckingham, Thornbury Castle is a splendid Tudor retreat complete with corkscrew chimneys and pointy turrets with mullioned windows. There are a variety of rooms to honeymoon in, including the marvellous Tower Suite, reached by a spiral staircase of 77 stone steps and featuring the largest hotel bed in the UK. Or consider the ornate Plantagenet room with its oak four-poster bed, stone walls, tapestry and fireplace.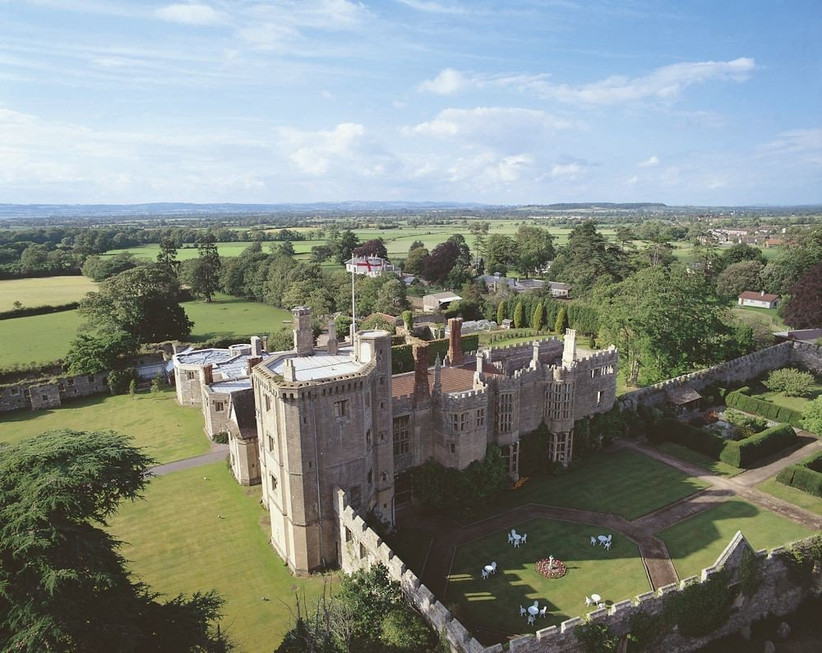 For more information visit Thornbury Castle.
The Castle Hotel and Spa, New York
Just because you're honeymooning in the States, doesn't mean you have to forsake your castle honeymoon. A world-class destination for relaxing and romantic getaways, with superb cuisine, the Castle Hotel and Spa sits majestically in Tarrytown New York, overlooking the Hudson River. Built in two stages between 1897 and 1910, the castle has a style reminiscent of forts in Wales, Scotland and Ireland. Transformed into a luxury hotel during the 1990s, the castle is steeped in old-world beauty and charm, boasting an elegant ballroom, luxury spa, gourmet restaurant and restored original suites.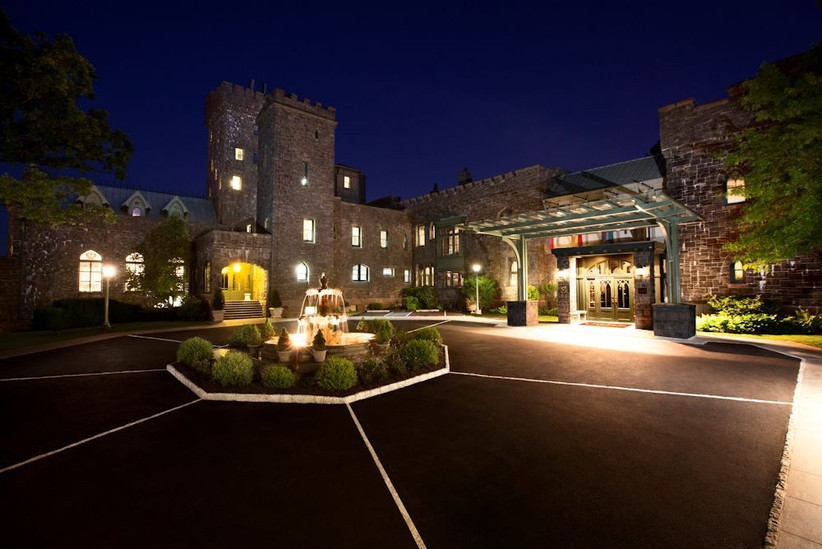 For more information visit The Castle Hotel and Spa.
Chateau Rhianfa, Wales
A UK castle where fantasy meets reality, Château Rhianfa is a glorious grade II waterside hotel overlooking the Menai Strait, a stone's throw from Snowdonia. With striking gothic architecture, the beautiful retreat has landscaped gardens, a private beach and mountain views, and it is the perfect base for exploring the Isle of Anglesey. Minimoon packages at the castle hotel include champagne upon arrival, a seven course tasting menu in a private dining room and an overnight stay in one of the luxurious suites.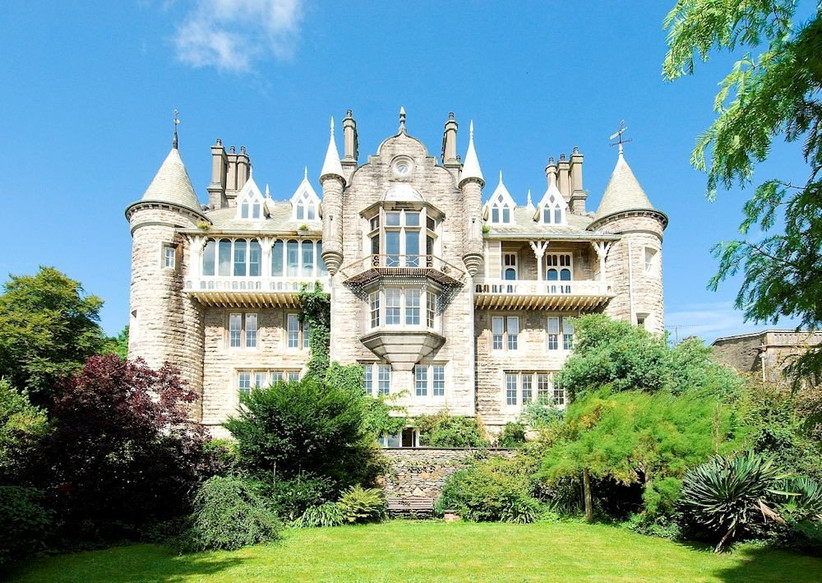 For more information visit Amazing Venues.
Duin and Kruidberg, the Netherlands
Not far from Amsterdam, the beautiful Duin and Kruidberg estate is surrounded by ancient trees, lush ponds and the lakes of the Zuid-Kennemerland National Park. The unique castle hotel has a rich heritage with contemporary styling and service — and a restaurant with a Michelin star. The honeymoon package at the hotel includes an overnight stay in a honeymoon suite, delicious handmade chocolates and a special wedding breakfast served in the suite with a glass of champagne.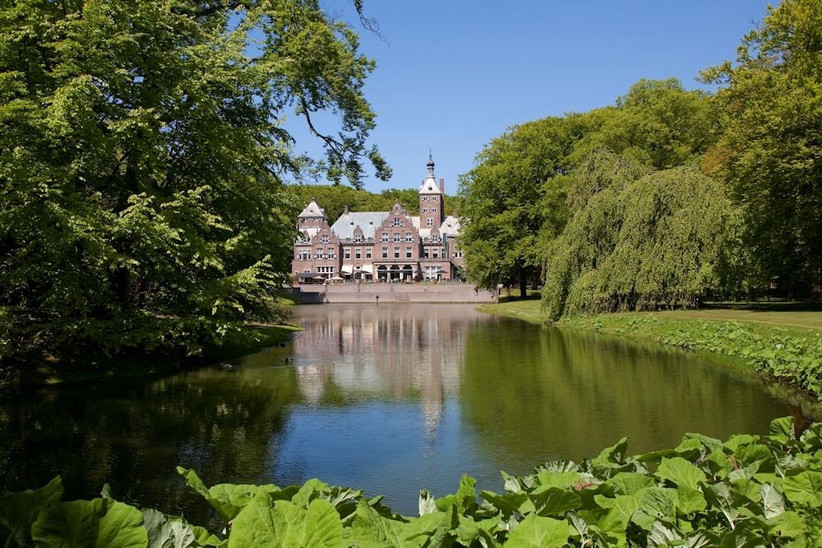 For more information visit Duin and Kruidberg.
Parador de Alarcon, Spain
If you'd love to stay in a fairytale castle with the added bonus of the Spanish weather, consider Parador de Alarcón. Inland from Valencia, Alarcón is an Area of Artistic-Historical Importance in Spain, and the Parador de Alarcón will transport you back to the middle ages with historic features including a castle keep. Perched on top of the craggy Pico de los Hidalgos near the Júcar River, the Parador overlooks one of Spain's loveliest villages. This charming castle hotel offers easy access to small sandy beaches, pine woods, coves and giant rocks, and active honeymooners can go sailing, windsurfing, canoeing or rowing.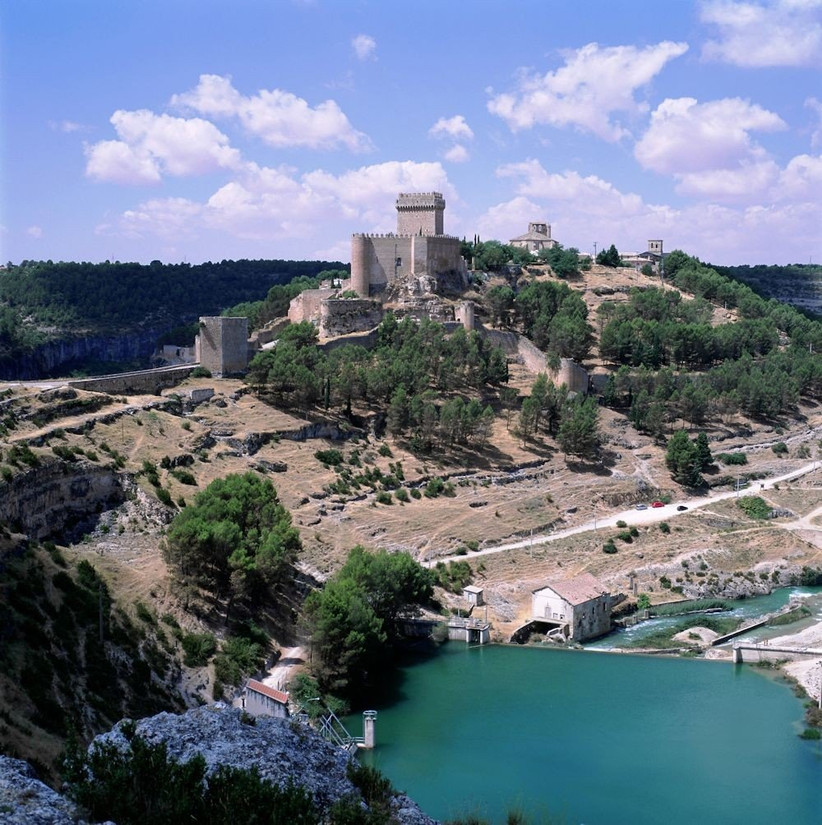 For more information visit Parador de Alarcón.
Taj Lake Palace Hotel, Udaipur, India
Floating on the waters of Lake Pichola, this unique castle hotel is a surreal sight against the backdrop of the Aravalli Mountains. Situated in Udaipur, a city dotted with marble palaces, hibiscus gardens and fountain pavilions, the hotel has tastefully refurbished interiors that preserve its heritage. Enjoy a champagne breakfast in your suite or hit the spa for classic Indian treatments. Then take a champagne walk around the palace grounds with a royal escort, or sail into a purple sunset on the candlelit Ganguar, a ceremonial imperial barge.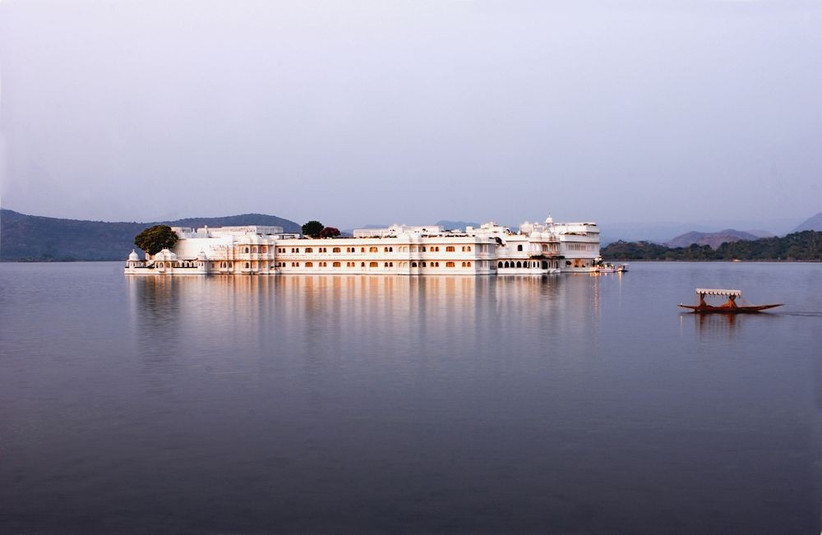 For more information visit Taj Hotels.
Dream Castle Hotel, Disneyland Paris, France
For a classic fairytale honeymoon, consider Disneyland Paris where you can stay at the Vienna International Dream Castle Hotel at Marne-la-Vallée, close to the theme park entrance. With an exceptionally green setting, the hotel is modelled on the classic Chateaux of the 17th Century, with decor inspired by the Musketeers and knights in armour. The chateau is built in a u-shape around French style gardens, opening on to a small lake. Inside the hotel hall you'll find statues, knights in armour, banners — and even "Excalibur", King Arthur's sword, set in its stone.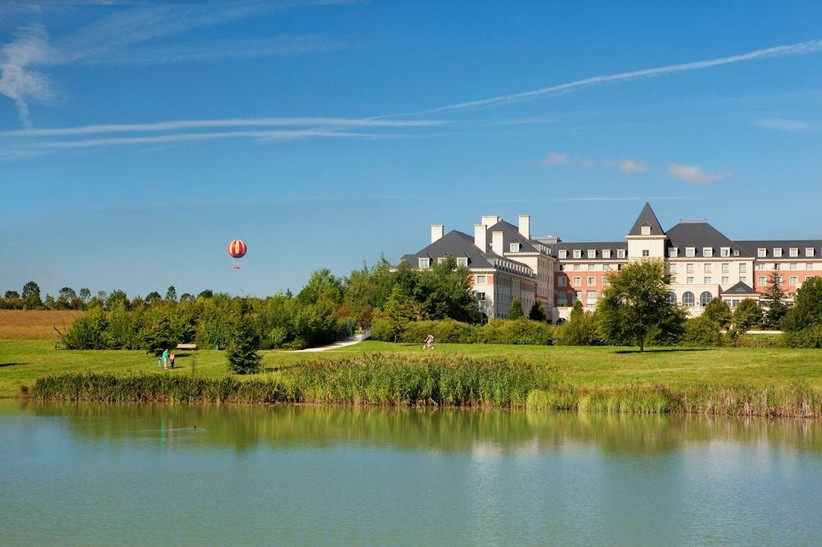 For more information visit Vienna International Hotels.
Are you still searching for the perfect honeymoon destination? Visit our honeymoon section and find your trip of a lifetime.