Will You Be My Best Man? 34 Brilliant Ways to Ask Your Mate
Whether you're playing it cool or planning a dramatic proposal, here are some seriously creative ways to ask your best mate to be your best man, many of which you definitely won't have thought of…
We have included third party products to help you navigate and enjoy life's biggest moments. Purchases made through links on this page may earn us a commission.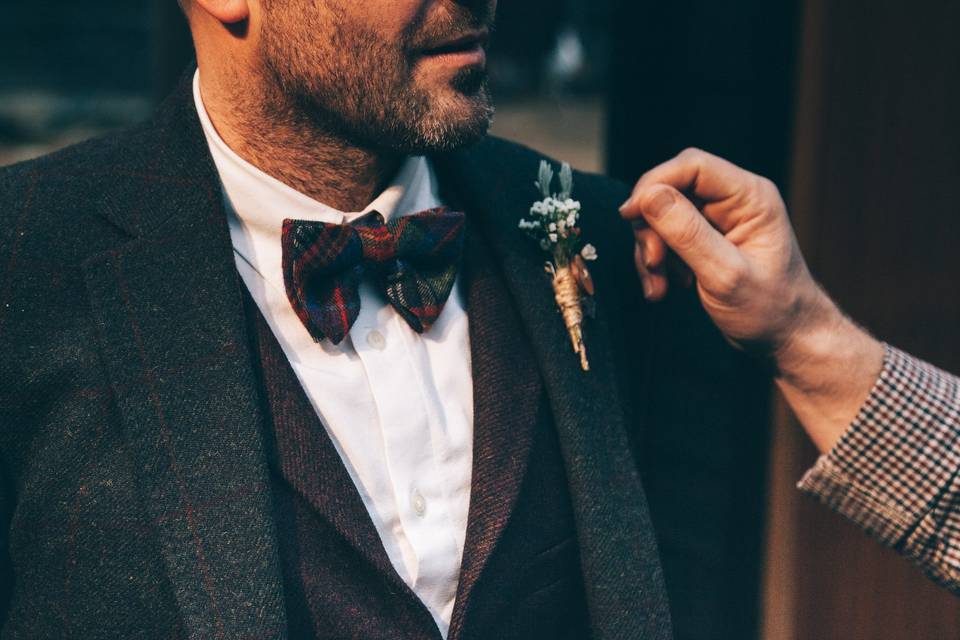 The 'will you be my best man?' chat can actually be pretty nerve-racking as conversations with your best mate go. You know that the answer is almost certainly 'yes', but you still want to impress your pal and mark the moment. Handily, we've done the hard work for you in terms of 'will you be my best man?' ideas – you just need to pick one that's personal to the man in question and that reflects your relationship.
It could be that you're planning a 'bromantic' pre-wedding bike trip, love nothing more than enjoying a dram together or are both cheese fiends – whatever your vibe, there's a best man proposal gift to suit, plus card ideas aplenty to get your feelings down on paper. You want to get him onside now before he starts working on his speech, after all. These 'will you be my best man?' suggestions should do just that…
NB: We have included third party products to help you navigate and enjoy life's biggest moments. Purchases made through links on this page may earn us a commission.
'Will You Be My Best Man?' Gift Ideas
1. The Best Man Personalised Print – £25, Just For You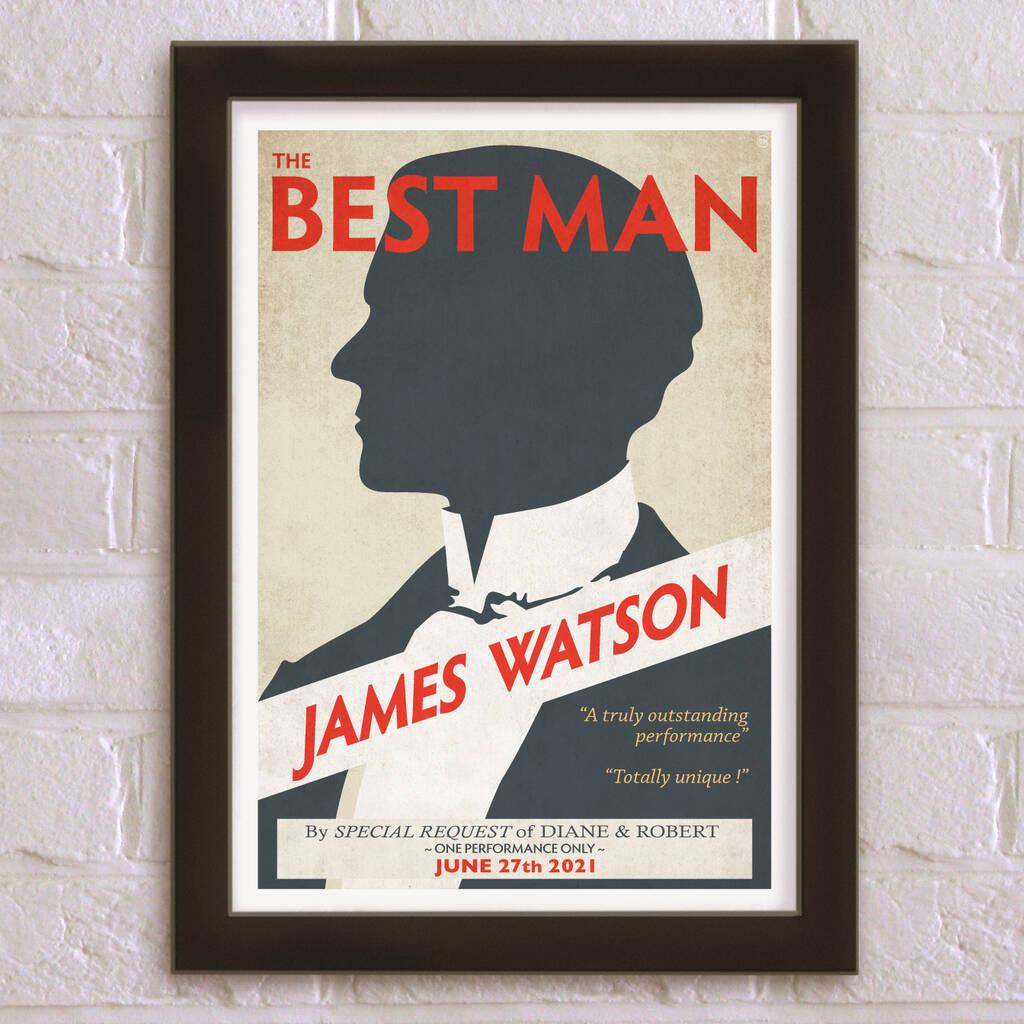 Do best man proposals get more cinematic? We think not. Make him the star of your show by giving him this movie style art print and your intentions will be crystal clear.
2. Personalised 'My Perfect Best Man' Print – £35, Wordplay Design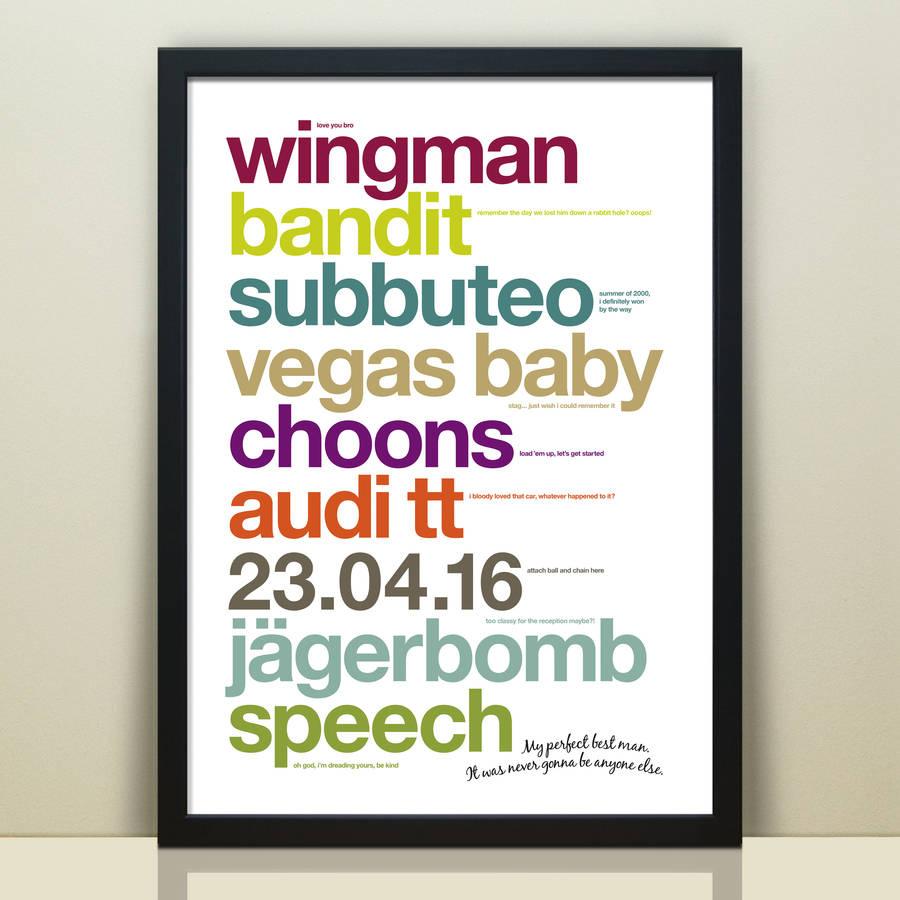 Same kind of idea, just with more scope for in-jokes. Customise this colourful print to suit your best man-to-be and remind him of the awesome times you've had.
3. Gilded Monogram Glass – £14, Anthropologie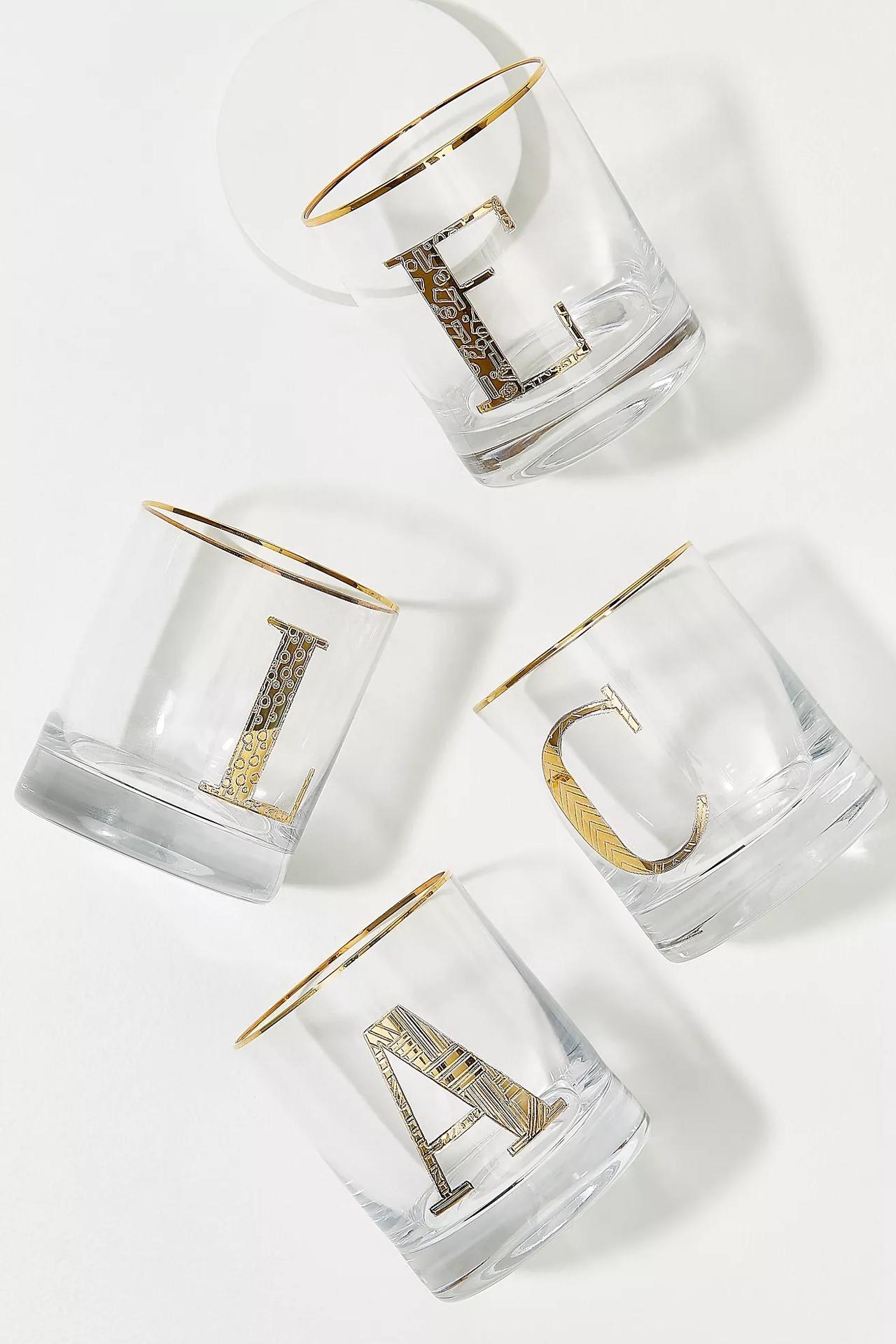 If you prefer a more subtle style of personalisation, this cool gilded glass will fit the bill. You'll just need something to pour into it for the proposal...
4. Islay Single Malt – £55 for 70cl, Fortnum & Mason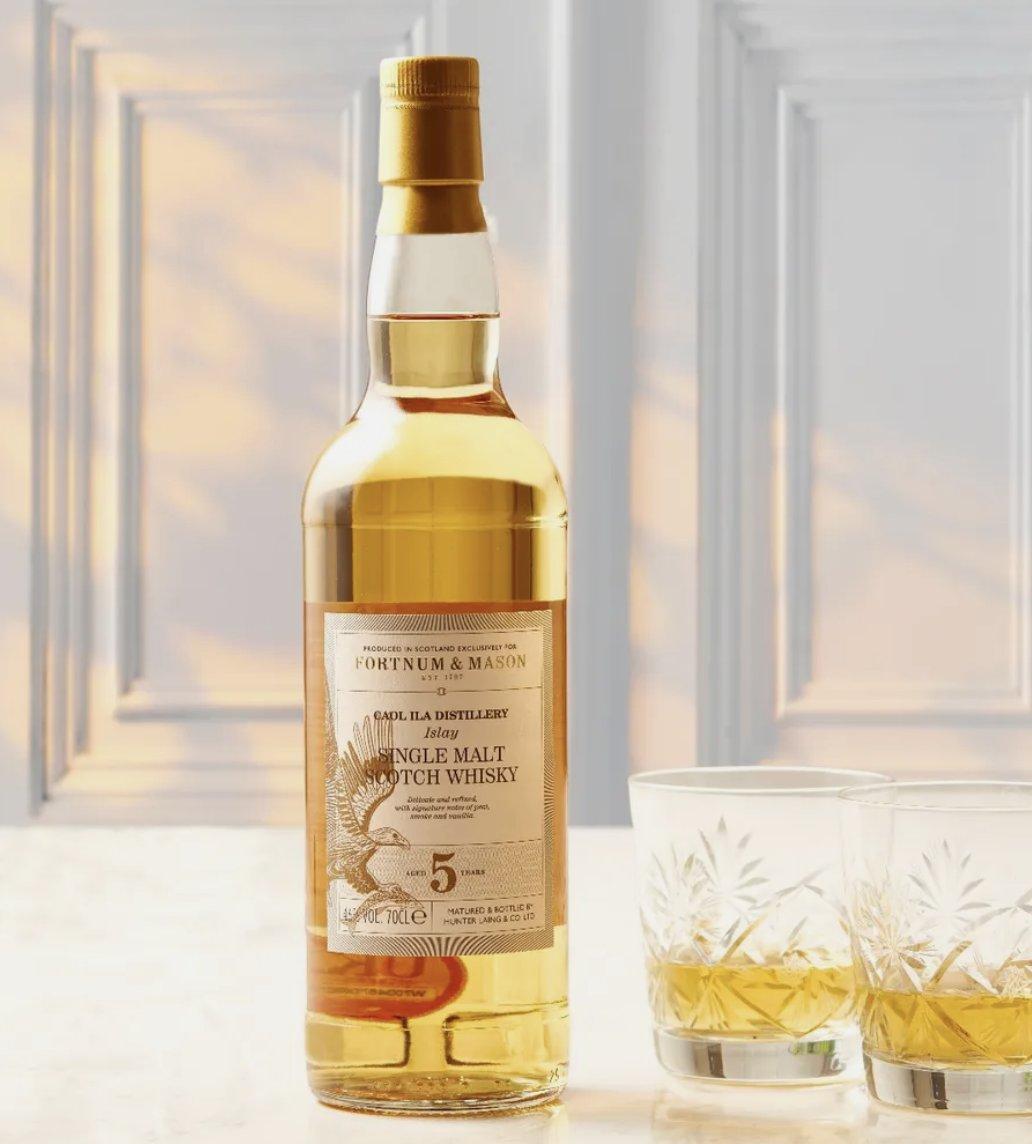 Smokey and creamy with a distinct hint of a sea breeze, this fine single malt will go down a treat when popping the 'will you be my best man?' question. Roaring log fire optional.
READ MORE: A Complete Guide to Best Man Duties
5. Build Your Own Gift Box for Him – from £18, The Tartan Blanket Co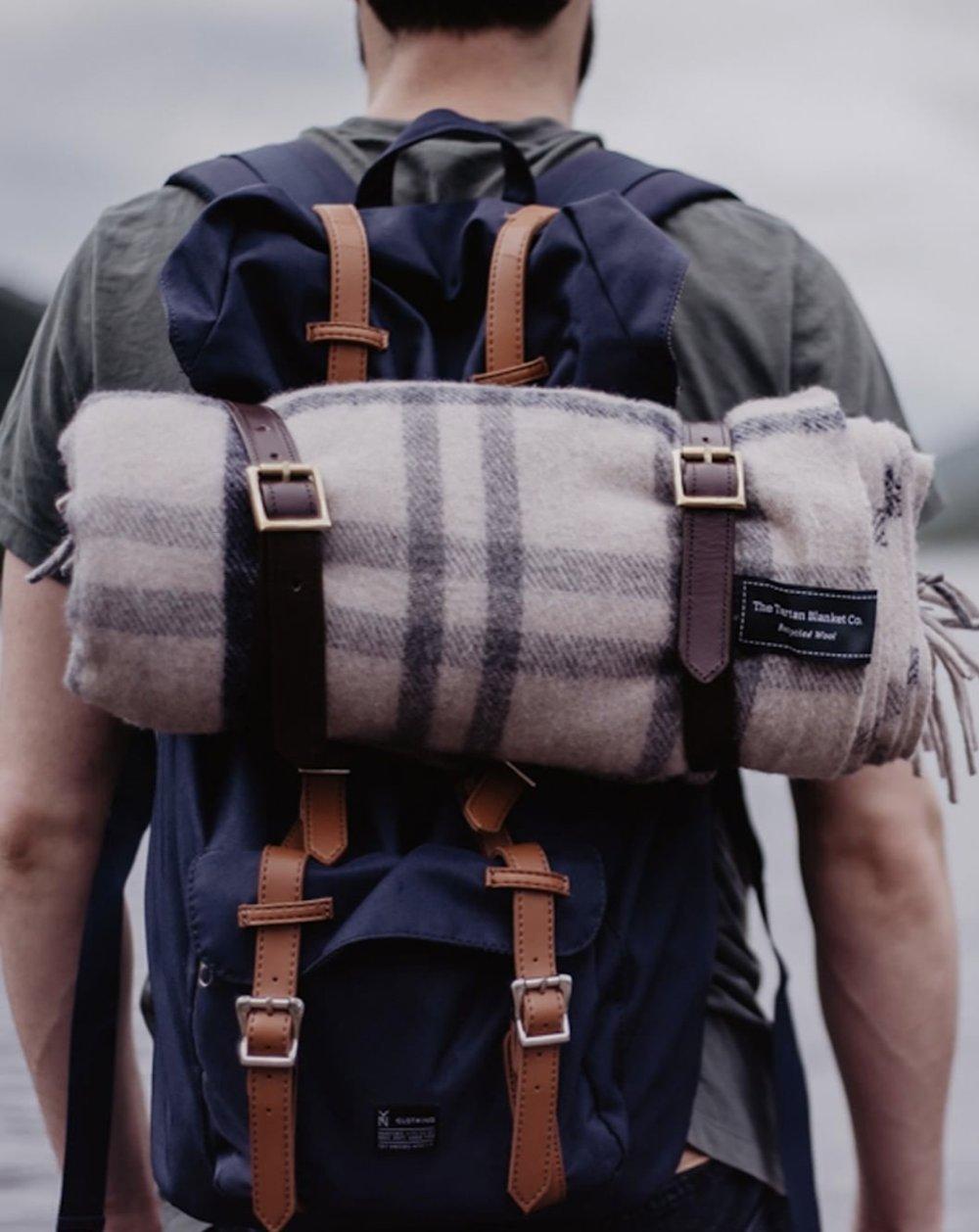 Sticking with the Scottish vibes, you can make this DIY box as minimalist or luxurious as you fancy with the choice of lambswool or cashmere tartan scarves or blankets with the option of adding everything from socks to soap to snacks to mugs (and more). If you're planning a Scottish wedding it'll have even more impact.
6. Personalised Portable Camping Fire Pit – £69, Oakdene Designs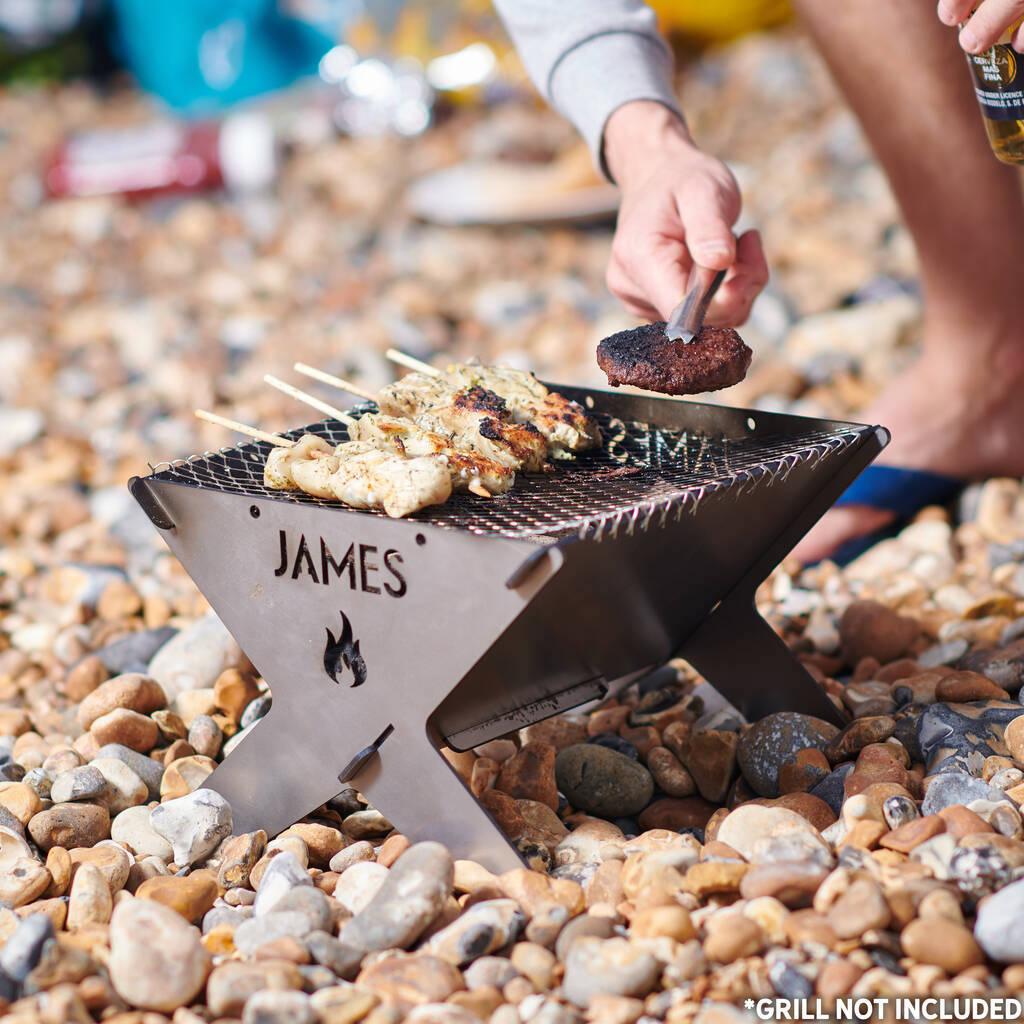 Snuggle by the fire or get some steaks on the barbie and ask him to be your best man by way of a personalised fire pit. Weekend away optional.
7. Personalised Blue Insulated Cooler Backpack – £14.99, Hitched Shop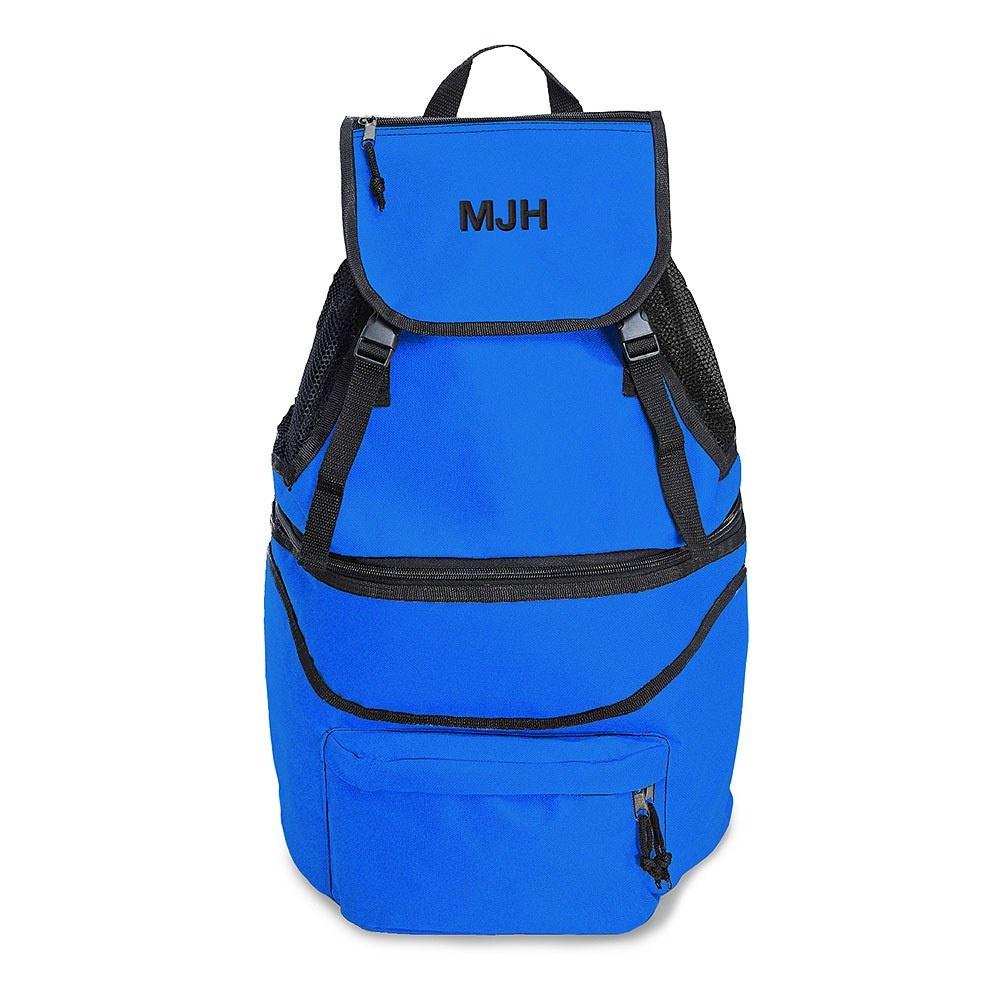 The coolest take on a cool bag we ever did see, this insulated backpack is ideal attire for stag dos and the office alike. His initials can be embroidered in a wide array of shades and fonts, so have fun with that.
8. The Essentials Mixed Beer Case – £35.99, FarmDrop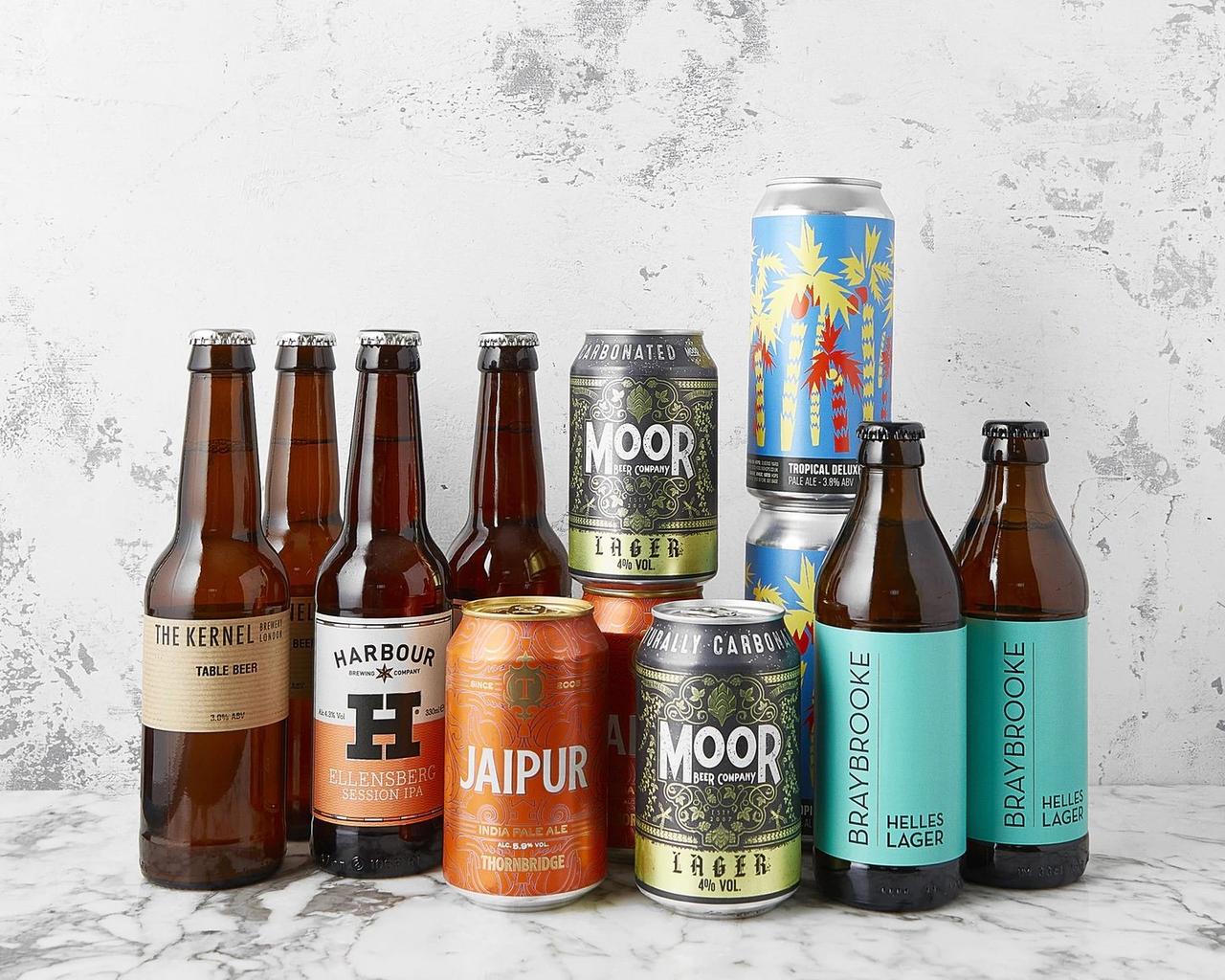 These 12 beers are just begging to be added to that cool bag and they'll make for something more interesting than your average six pack.
9. Hot & Spicy Letterbox Charcuterie – £30, The Real Cure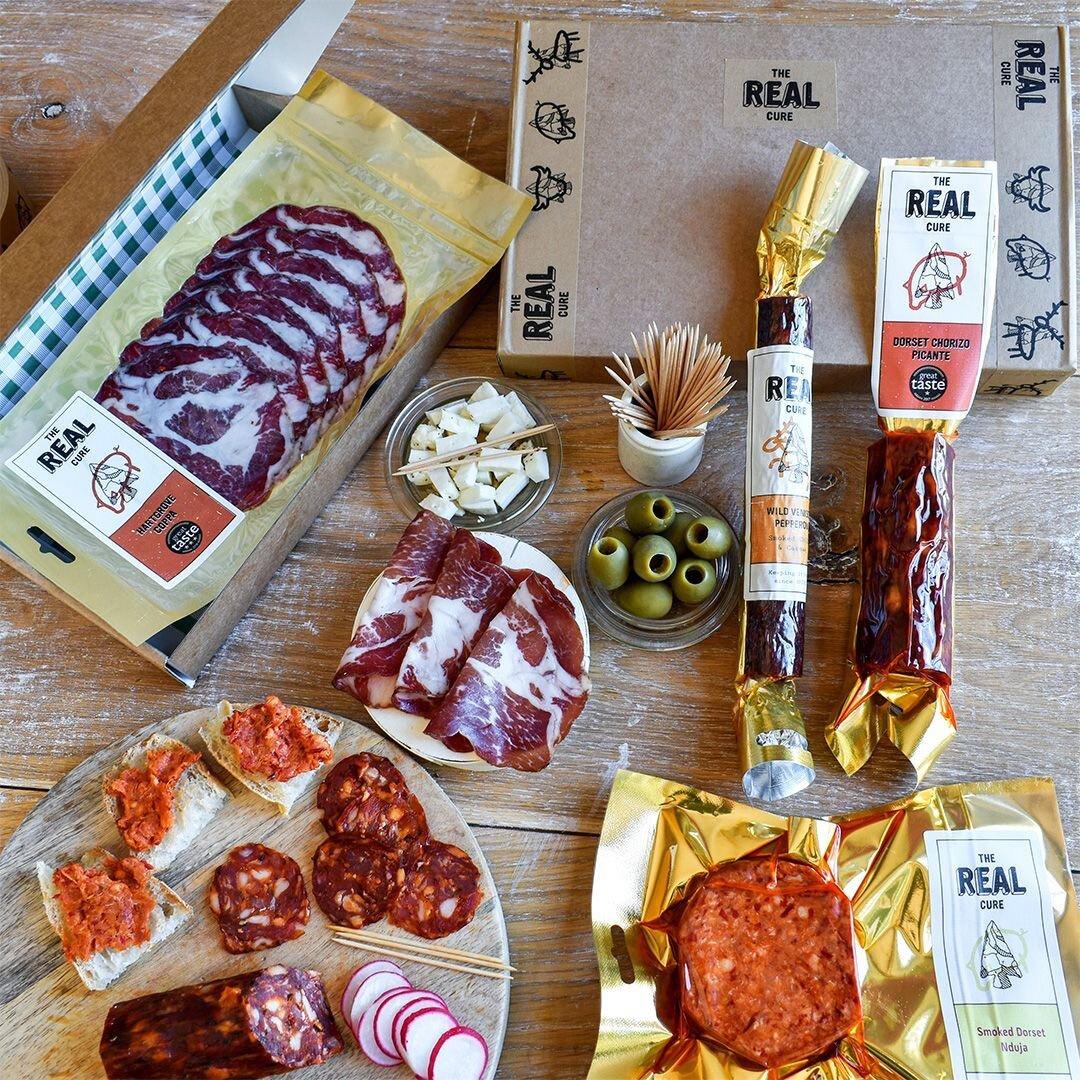 The perfect accompaniment to a few beers after you've asked him to be your best man (he'll need them to cool off after sampling this spicy salami selection).
10. The Penguin Book of Modern Speeches – £14.99, Oliver Bonas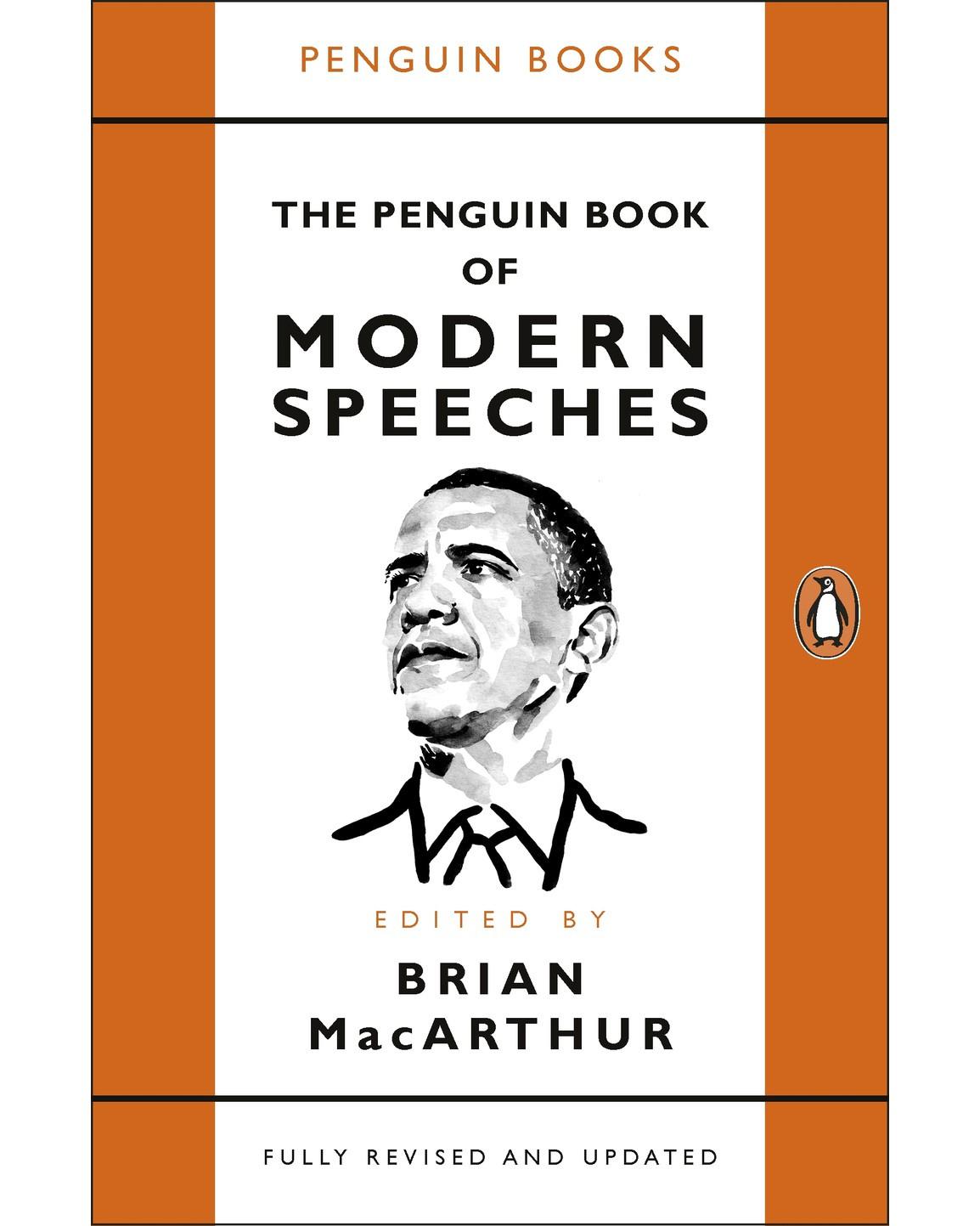 Handing this book over might give the game away in itself but be sure to follow up with the big question and a feeler as to whether you're expecting Obama-level speech skills. At least he can swot up if you're setting the bar high.
READ MORE: 21 Best Man Toast Ideas to End His Speech
11. 'Will You Be My Best Man?' Telegram – £14, Imperial Telegrams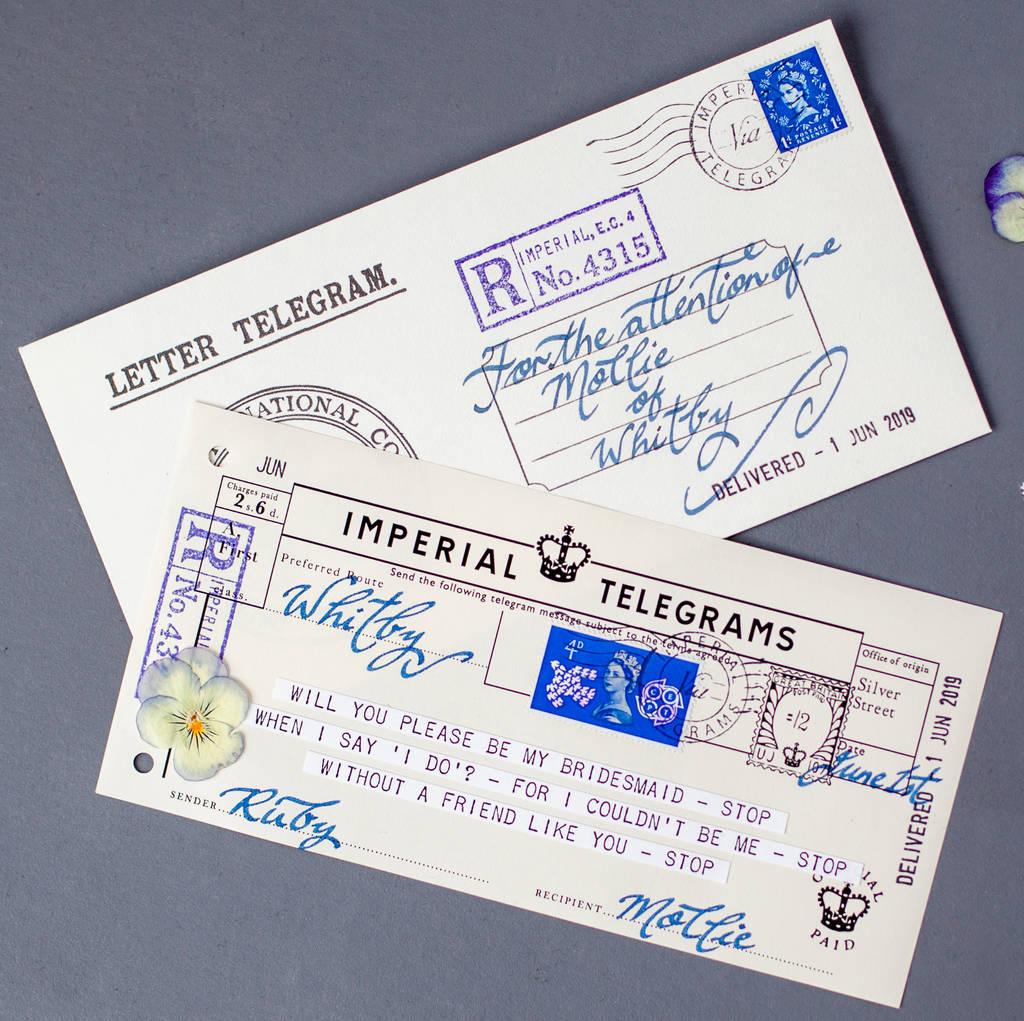 Correspondence with your best man doesn't get more old-skool than via telegram. Custom made featuring vintage stamps, he'll feel honoured when this drops onto the doormat.
12. Personalised Silver Mechanical Pocket Watch & Fob with Diamond Emblem Monogram – £39.99, Hitched Shop

Equally classic, this art-deco style engraved silver pocket watch is a snappy addition to any suit and will encourage him to be bang on time on your wedding day.
13. Kingsman + Drake's Silk Pocket Square – £55, Mr Porter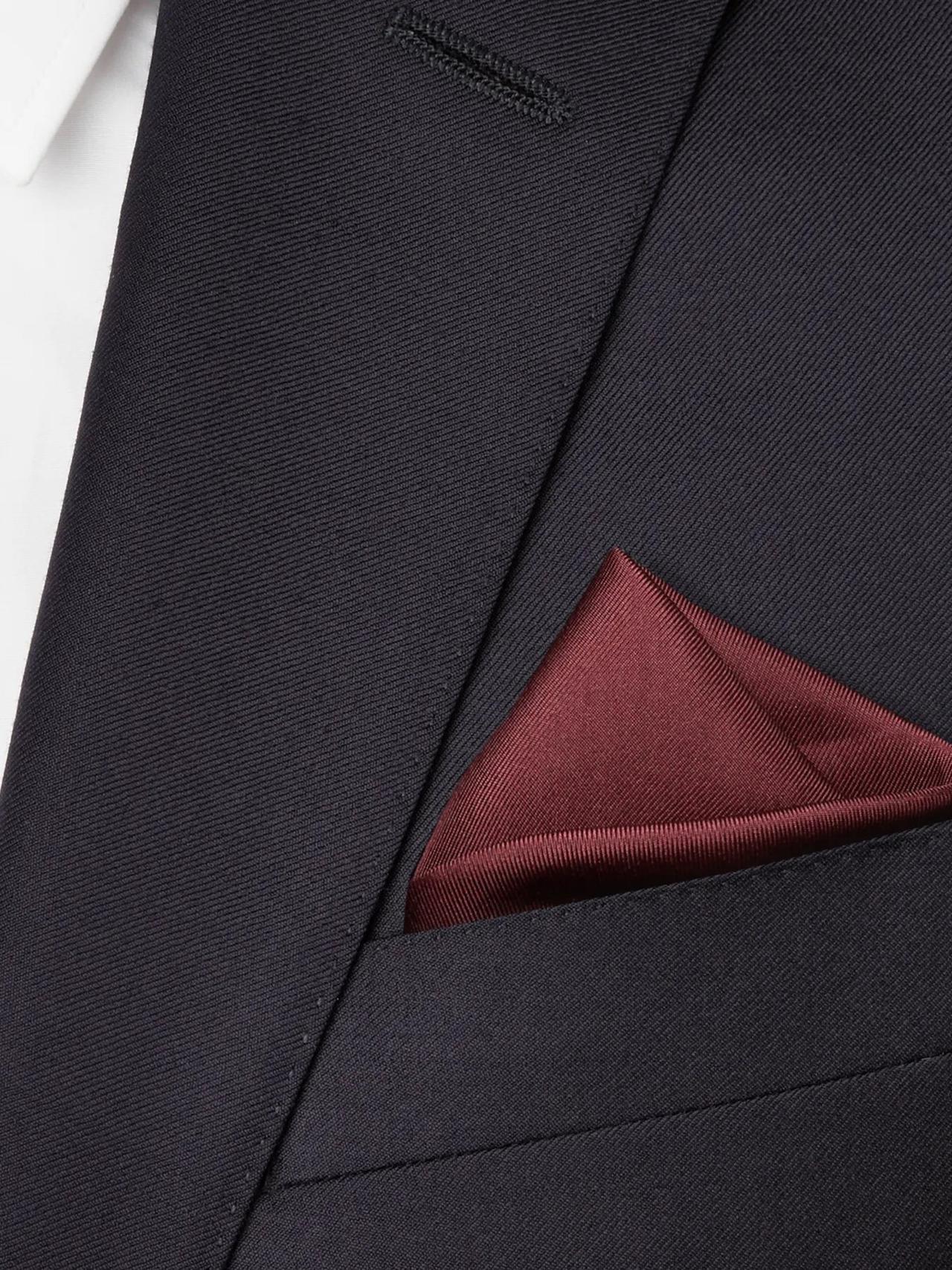 Speaking of snappy suiting, this handmade silk pocket square is as dapper as they come. Present him with this when you ask him to be your best man and you won't have to consider groomsmen colourways at a later date either.
14. A Tie – from £10, T.M. Lewin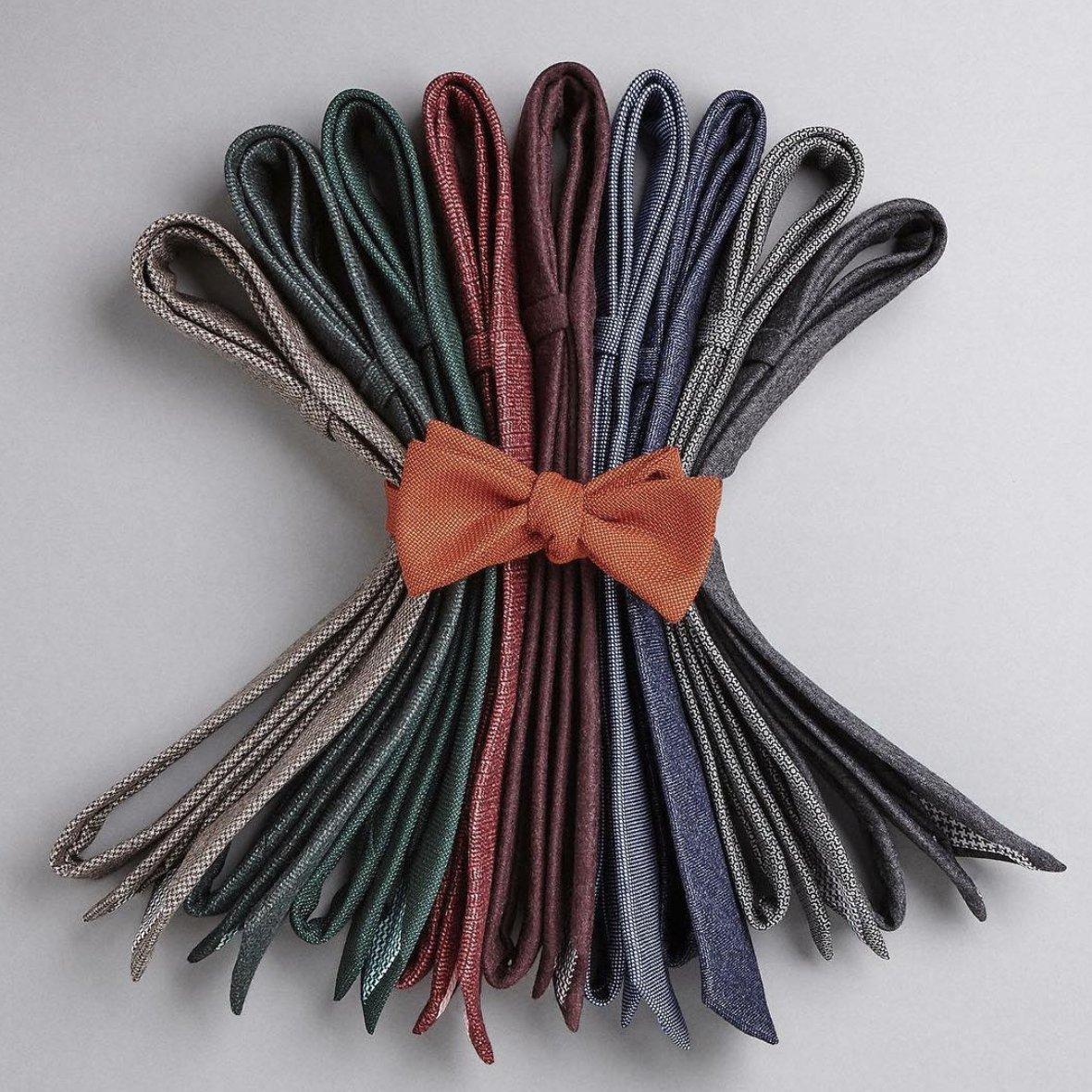 If you've decided on your wedding suit styling, kit him out early by giving him a tie when you pop the question.
15. Brushed Rectangular Cufflinks – £15.99, Hitched Shop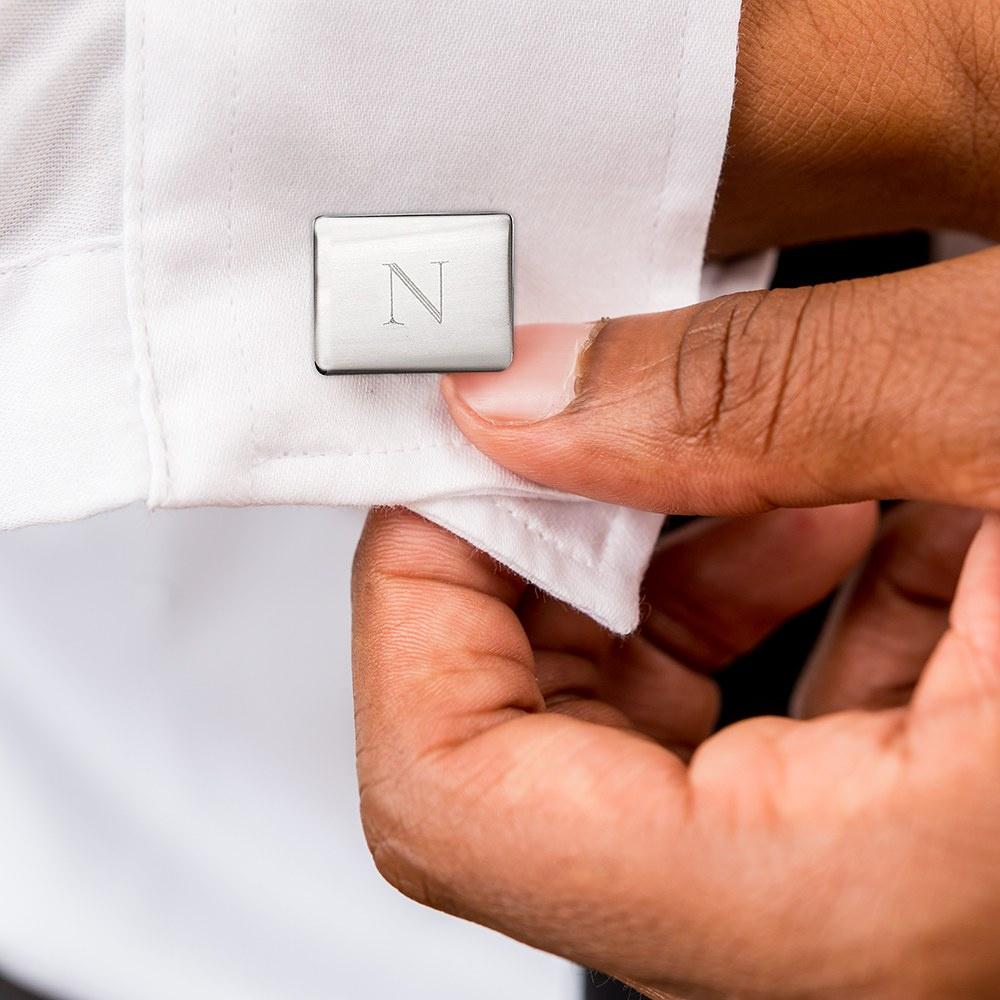 You may as well go the whole hog – sleek and understated monogrammed cuff links will go with every suit and shirt combo and become a go-to for decades to come. He'll think of you everytime he gets all dressed up.
16. Bespoke Wedding Socks – from £12, The London Sock Company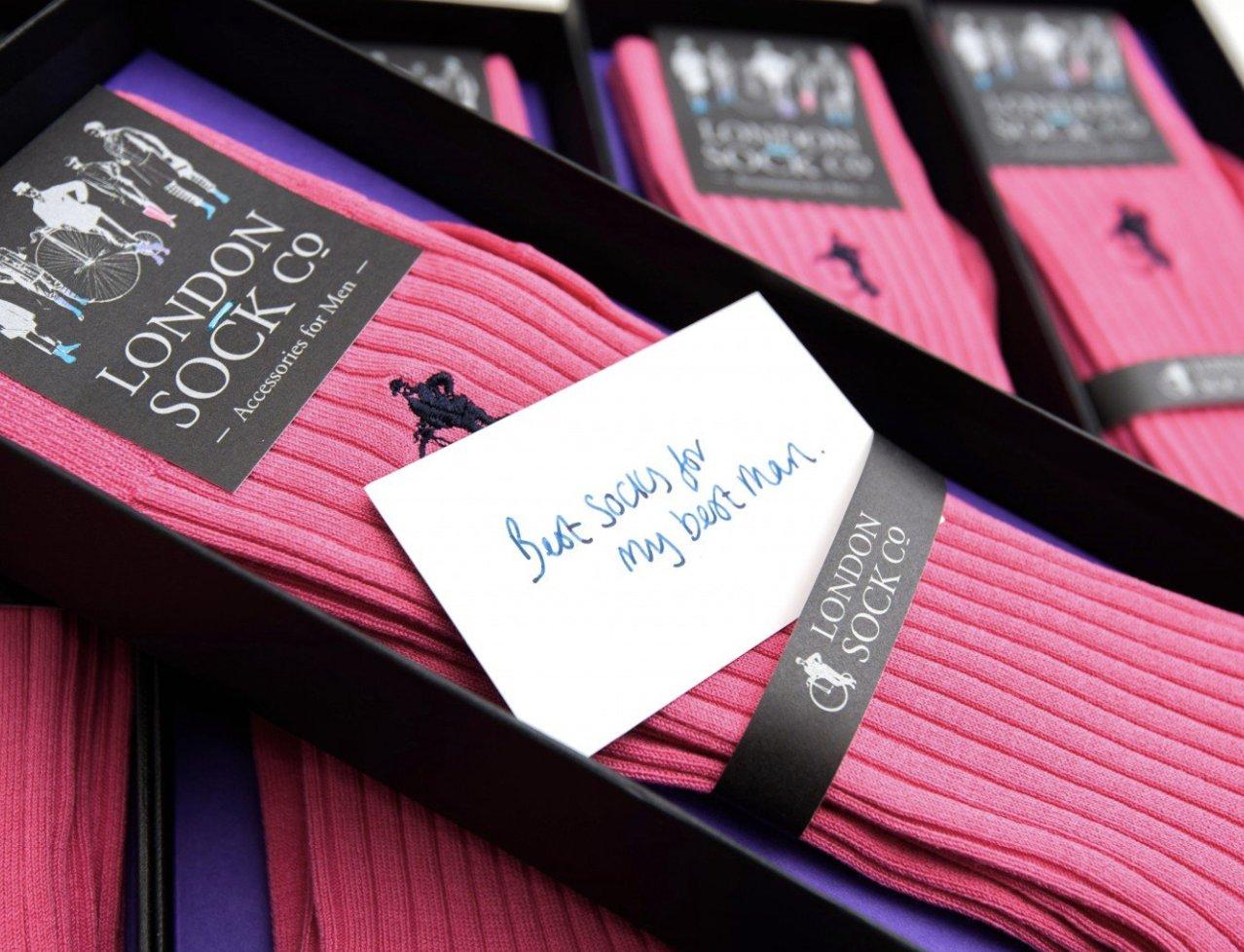 Select a sock style, shade, and gift package of choice and send this to your mate alongside a handwritten note asking him to be your best man. It might just be the first he's shed a tear over socks.
17. Tom Ford Neroli Portofino Conditioning Beard Oil – £46, Selfridges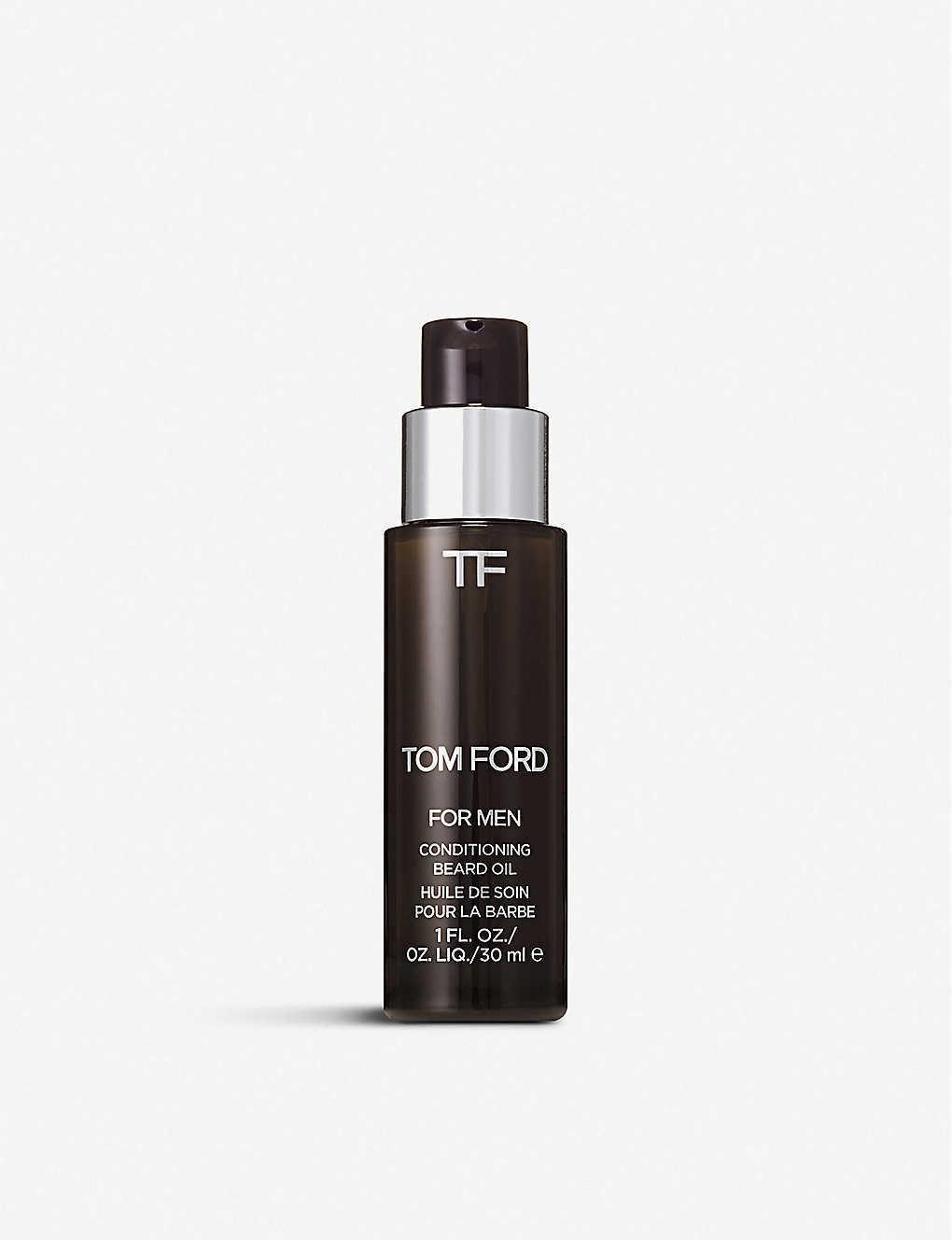 Give him the gift of a glossy beard when you ask him to be your best man and he'll thank you for months. A tiny dab of this conditioning beard oil goes a long way and it'll make wedding day grooming a dream.
18. Personalised Hip Flask – £25, Dust and Things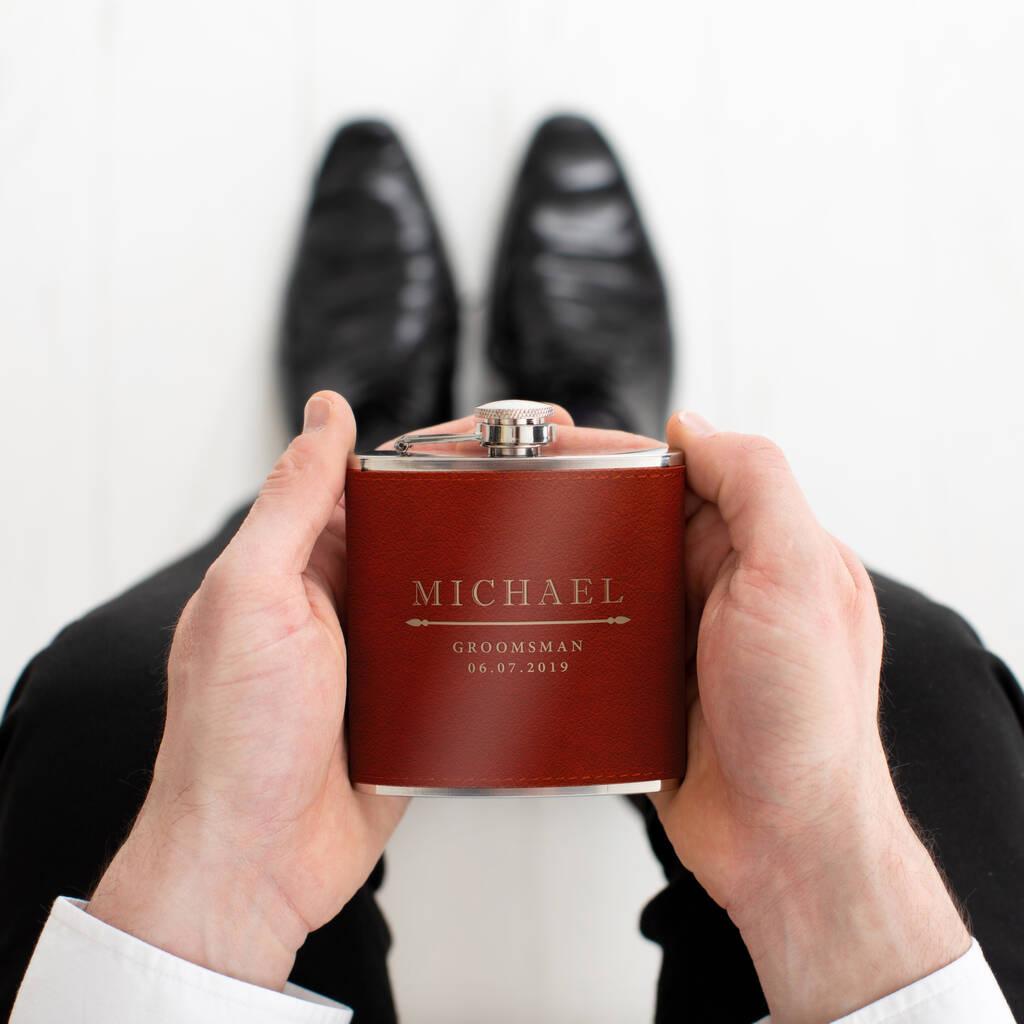 A quintessential groomsman gift, a bespoke hip flask will deliver a little pre-best man speech Dutch courage (just make it a nip).
READ MORE: The Best Groomsmen Gift Ideas for Every Budget
19. Spreadable Whisky Single Malt Marmalade – £9.99, Firebox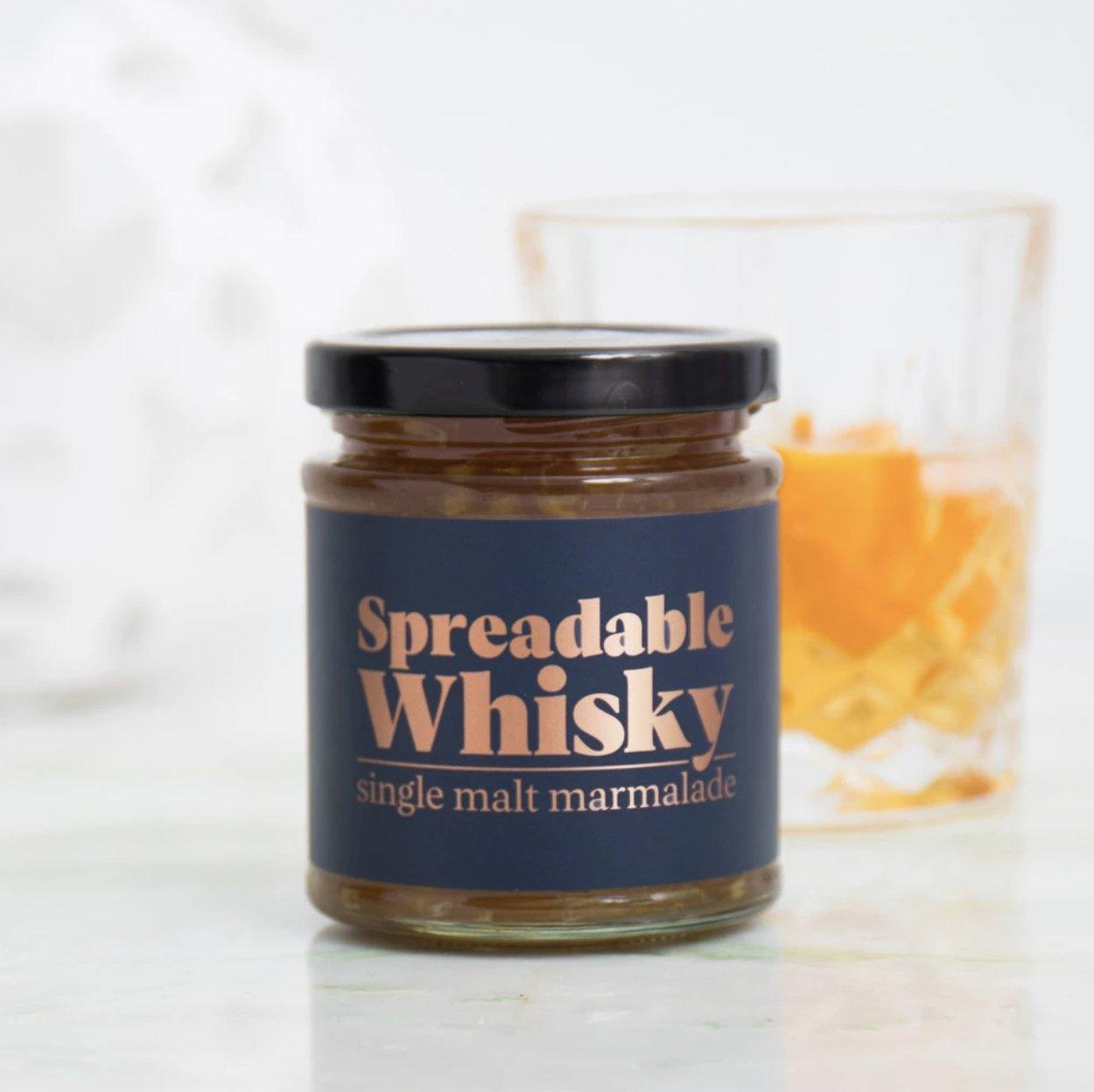 Potentially a safer bet on your wedding morning, this single malt marmalade is the perfect present for a whisky loving best man.
20. Cheese of the Month Selection – £45.50, Neal's Yard Dairy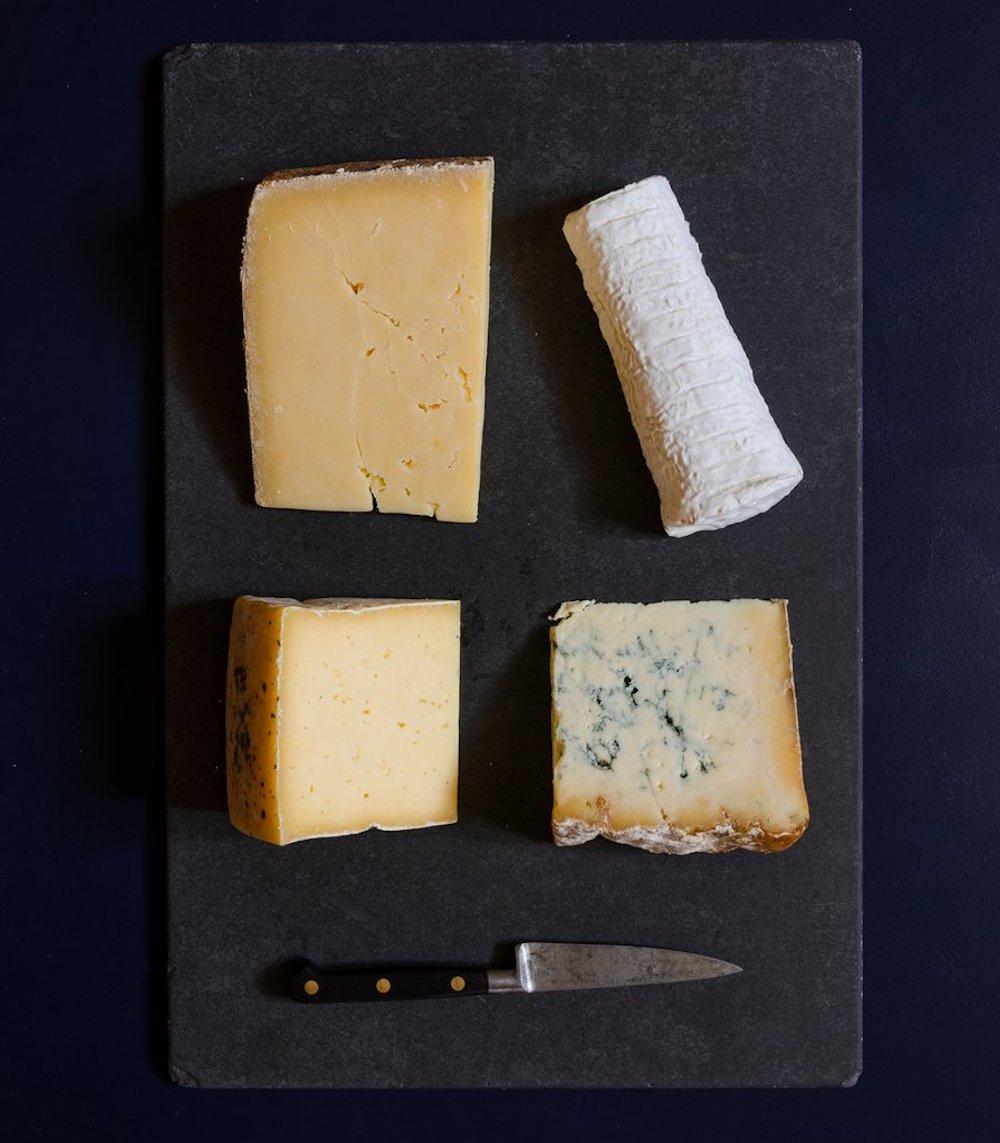 Seasonal cheese straight to his door is sure to make the prospect of being your best man even more irresistible.
21. Modena Diamond Blue Photo Frame – £16, Oliver Bonas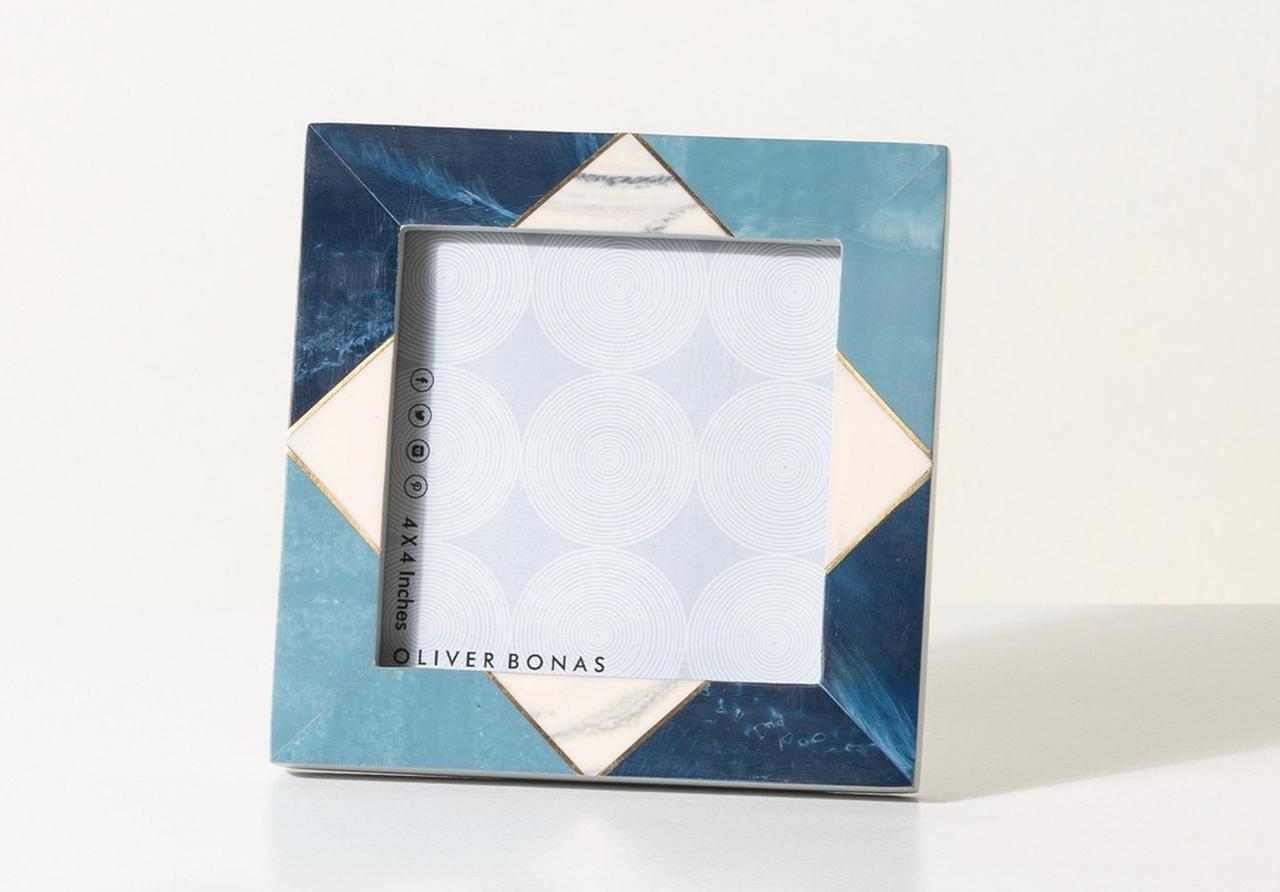 A geometric diamond mantelpiece staple for a diamond guy – put a photo of the both of you in the frame before you ask him to stand by you on your wedding day.
22. Leather Credit Card Holder Wallet – £30, Vida Vida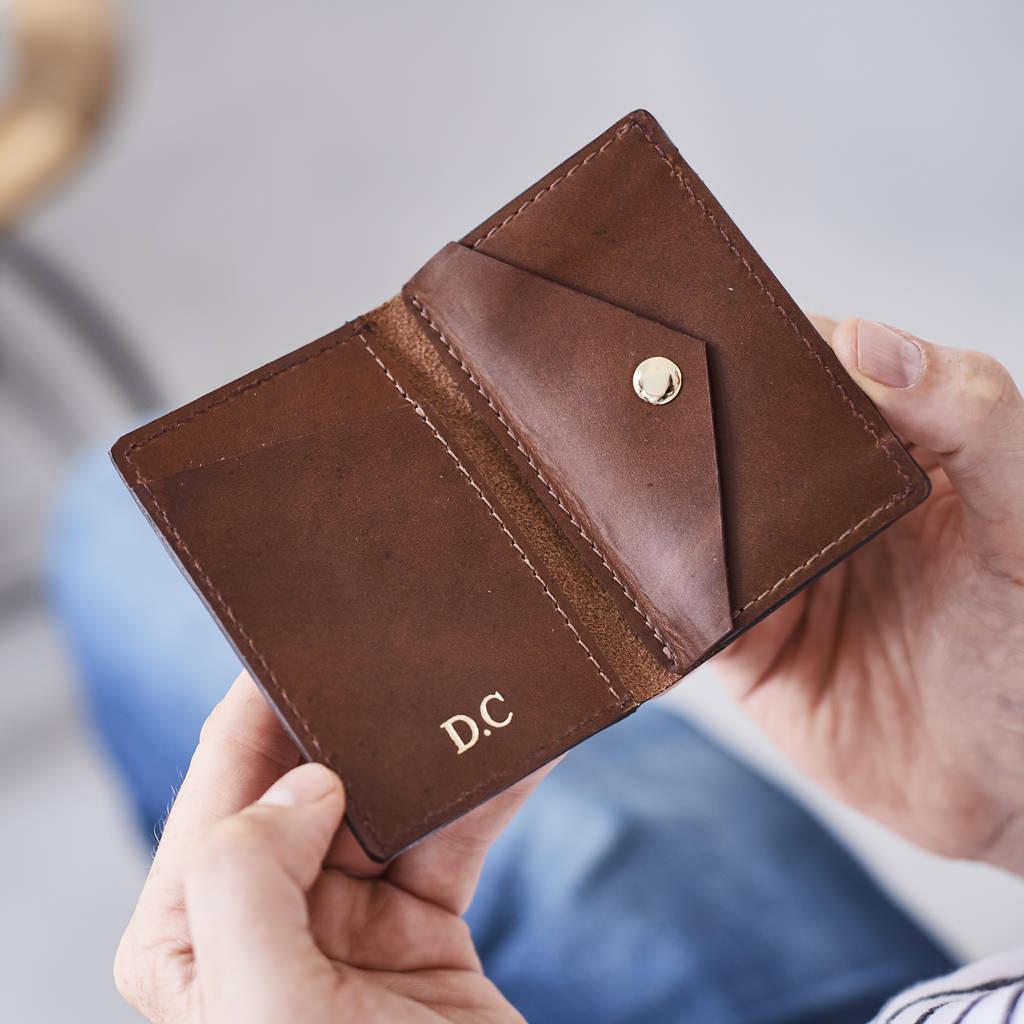 An elegant leather gift that'll look better with time, like the both of you really. Hot press his initials on in gold for a classy 'will you be my best man' gesture.
23. Lonely Planet's Epic Bike Rides of The World – £24.99, Oliver Bonas

Whether as stag do inspo or simply to help plan a trip away with your soon-to-be best man, this is a must on any cyclist's bookshelf.
24. Charbonnel et Walker Mini Heart Dark Chocolate and Sea Salt Caramel Truffles – £6.50, Liberty London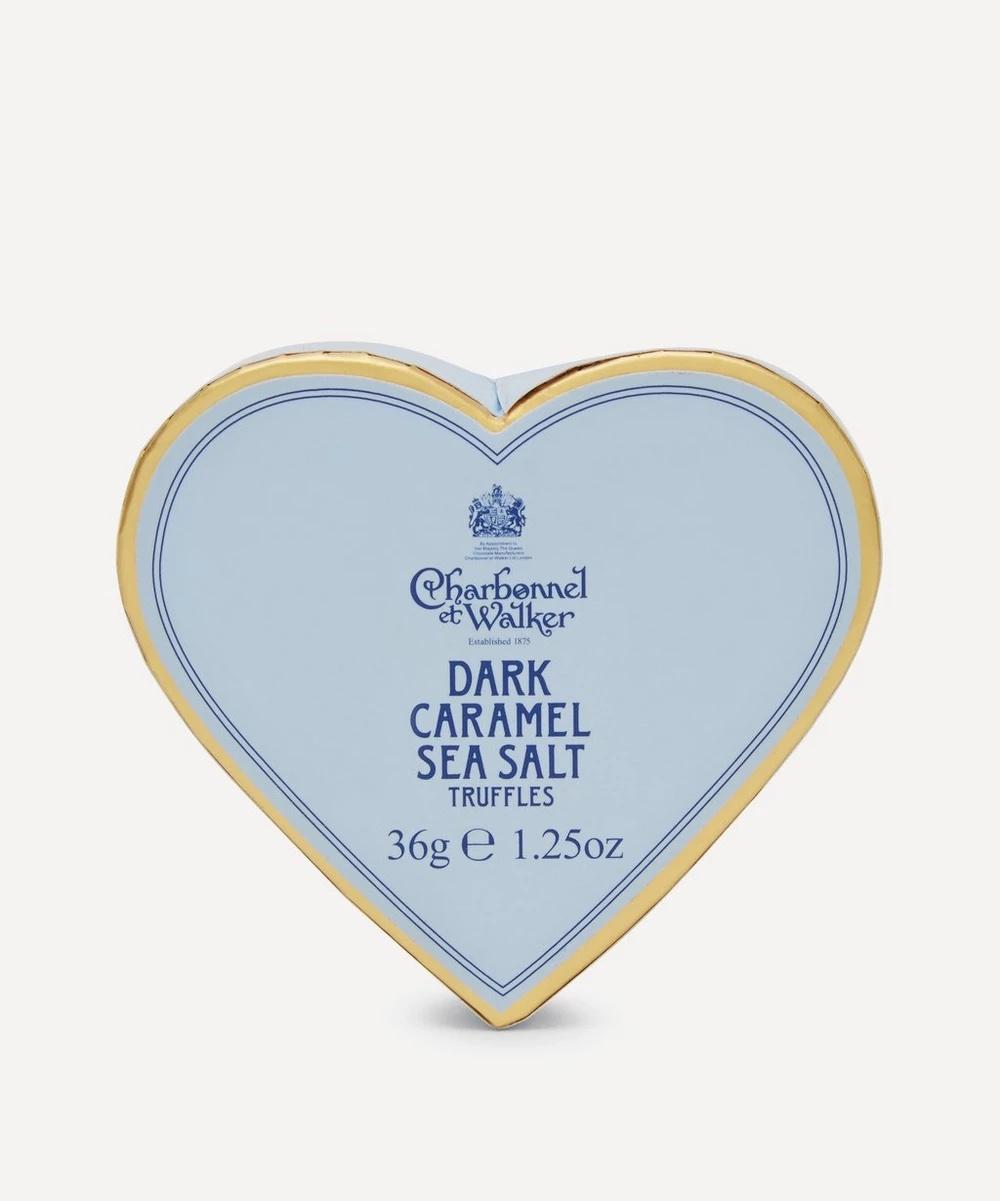 A sentimental (and tasty) token to accompany your best man proposal. Who can say no to these dark chocolate and sweet and salty liquid caramel chocolates, not to mention the chance to rep your best pal on the biggest day of his life?
'Will You Be My Best Man?' Card Ideas
Personalised 'Will You Be My Best Man?' Cards
25. Scratchcard – £4.95, Chips & Sprinkles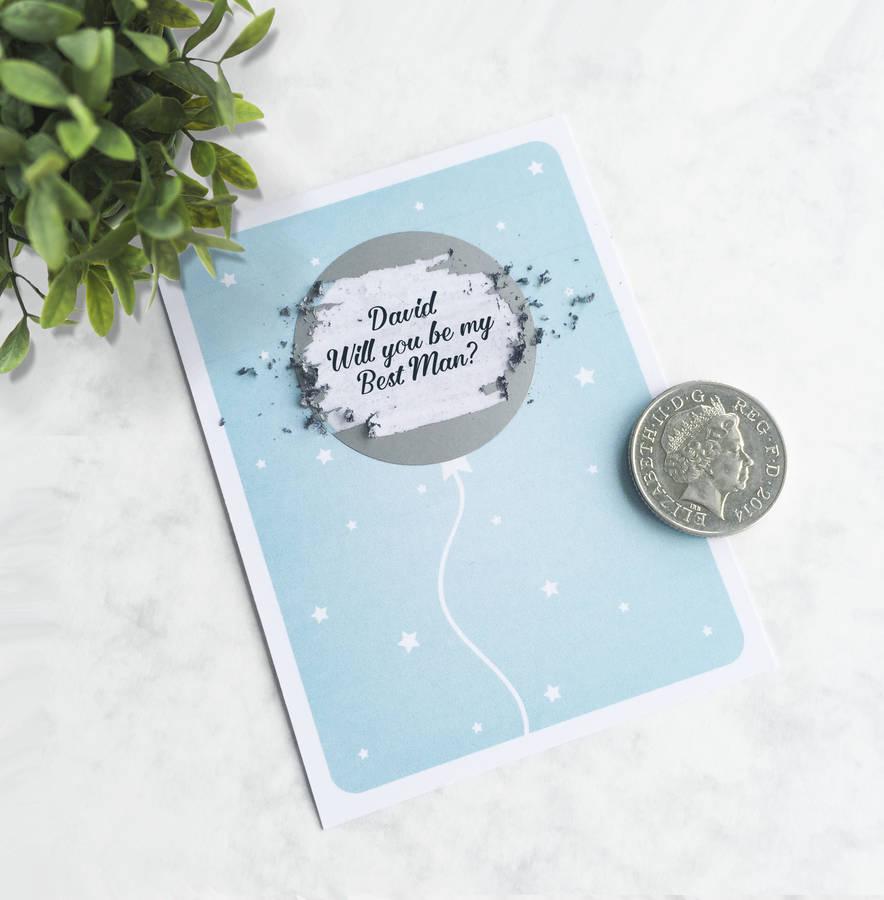 Scratchcards always have an edge of excitement and this one even more so. Add your best man's name and choose between a grey, pink or blue balloon to really put his mark on it.
26. Best Man Photo Proposal Card – £3.50, Sarah Burns Prints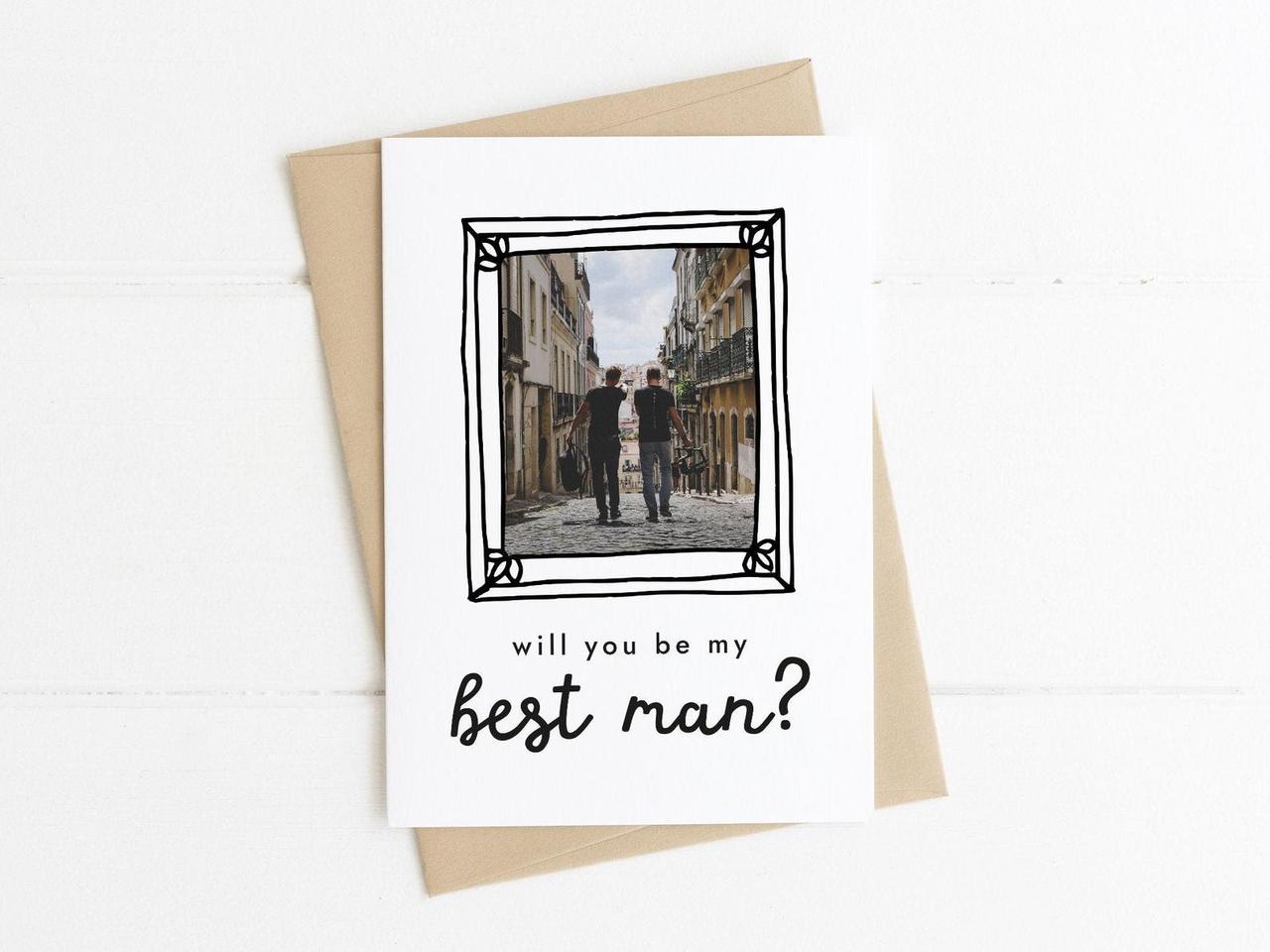 Simple, meaningful and sure to be a keeper long beyond the day, this photocard can be tailored to your heart's desire, from envelope colour to the title of your groomsman and of course the image that's front and centre.
READ MORE: How to Write a Short Best Man's Speech
Stylish 'Will You Be My Best Man?' Cards
27. Chalkboard 'Will You Be My Best Man?' Card – £3, Norma & Dorothy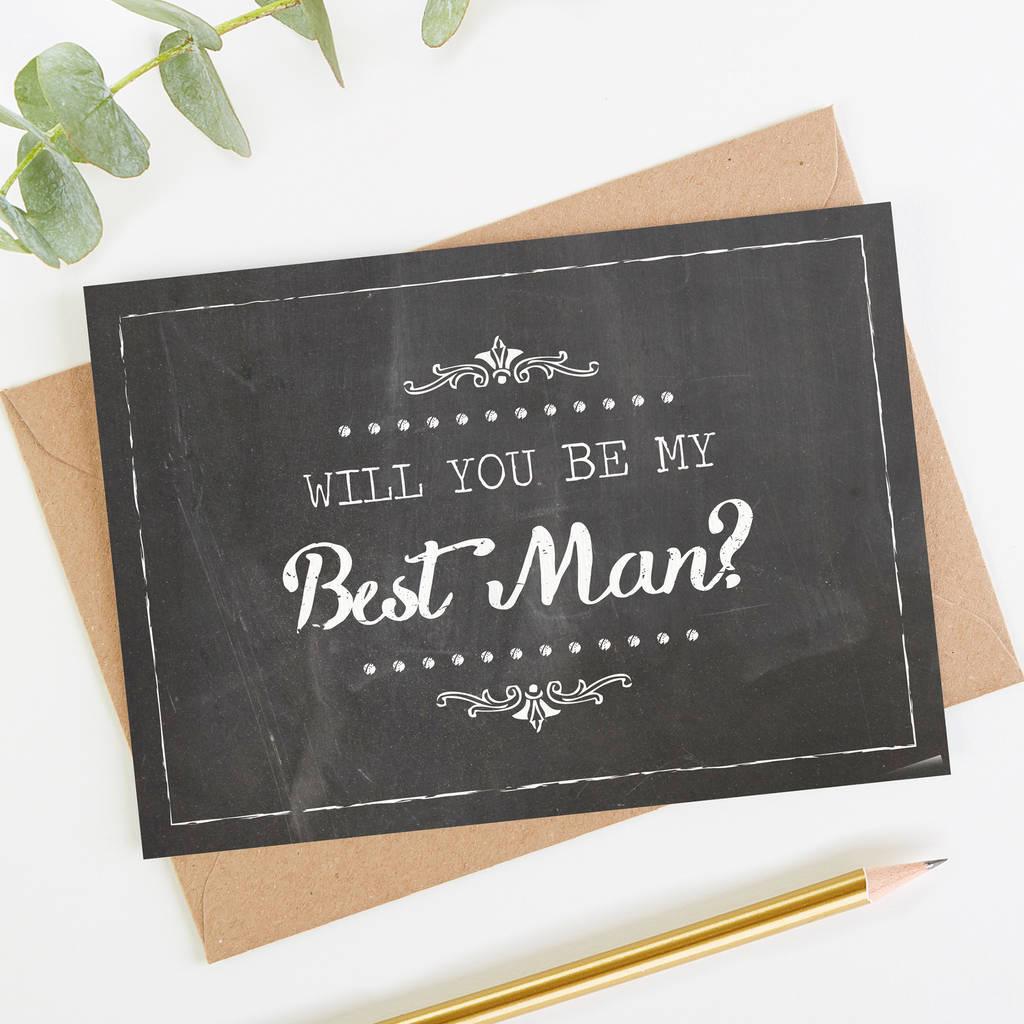 The writing's on the wall/chalkboard with this one. The textured card and brown envelope make it feel more formal too.
28. 'Will You Be My Best Man?' Calligraphy Card – £2, Sarah Burns Prints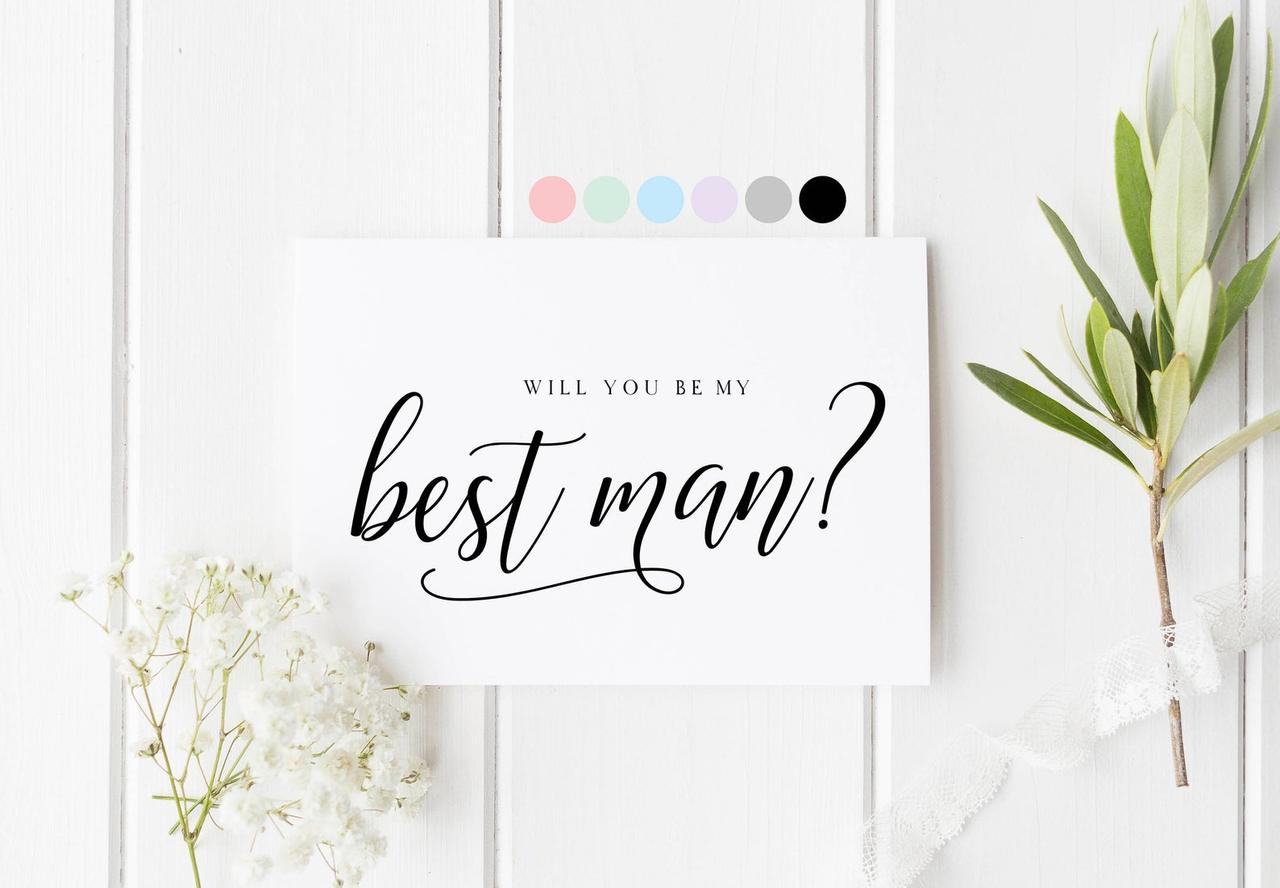 An affordable yet expensive looking card, you can tailor both the shade of the script and the envelope to suit your wedding theme.
29. Top Job Best Man Card – £2.80, Joanne Hawker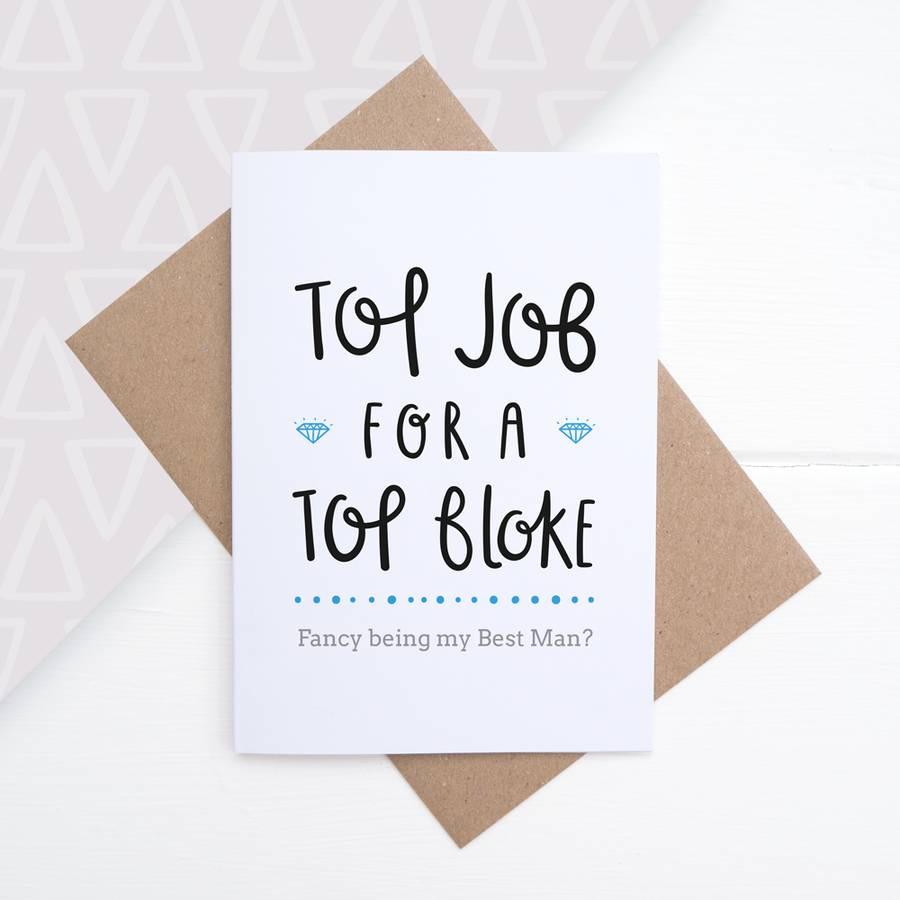 Like a best mate appraisal, this card will convey exactly what your best man means to you in no uncertain terms.
30. Secret Message 'Will You Be My Best Man?' Card – £4.50, Here's To Us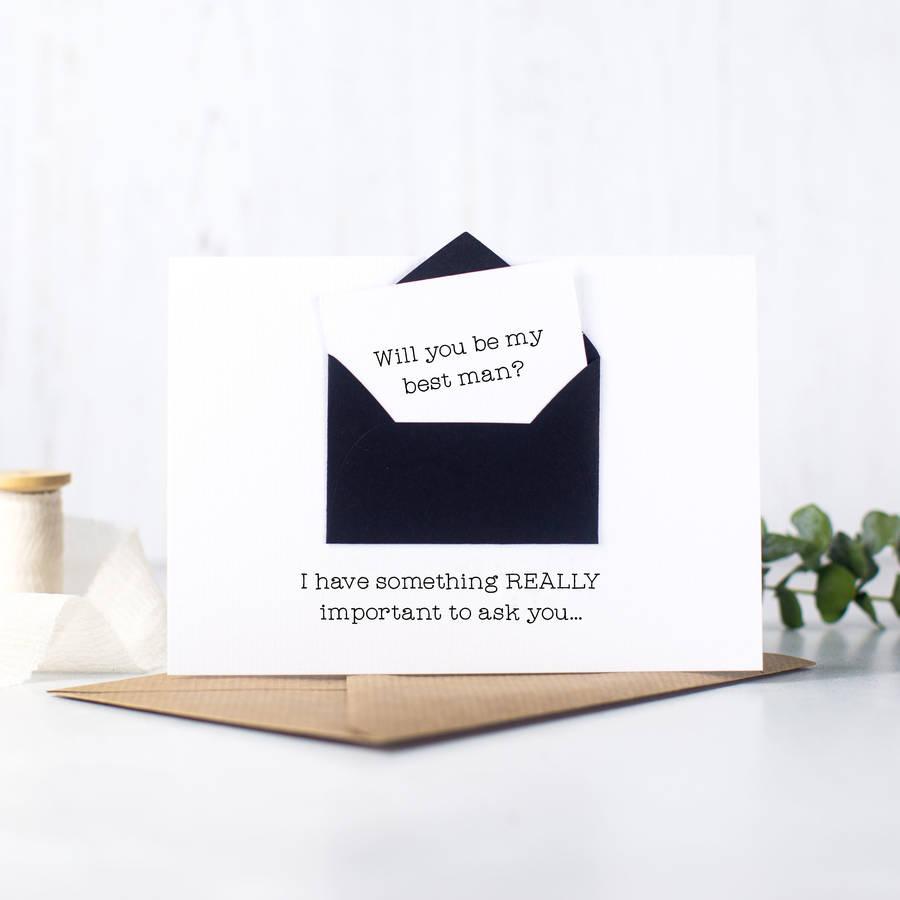 Why limit your best man to one envelope opening experience when you could give him two? This secret message card prolongs the excitement.
31. Simple 'Will You Be My Best Man?' Card – £3.50, Too Wordy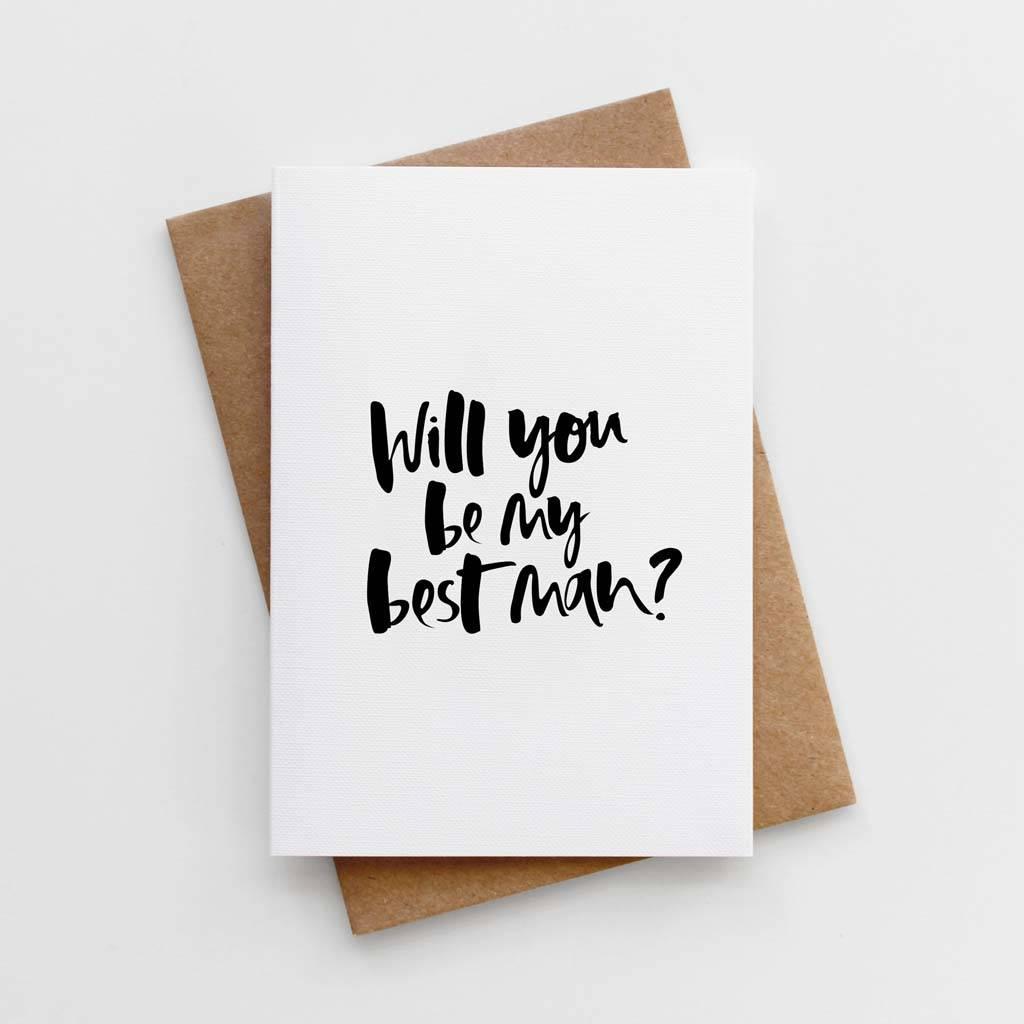 Contemporary hand lettering makes this elegant card stand out. If he's a straightforward guy in the style stakes, he'll love this one.
32. The Gentleman Notecards – £20 for 10, Papier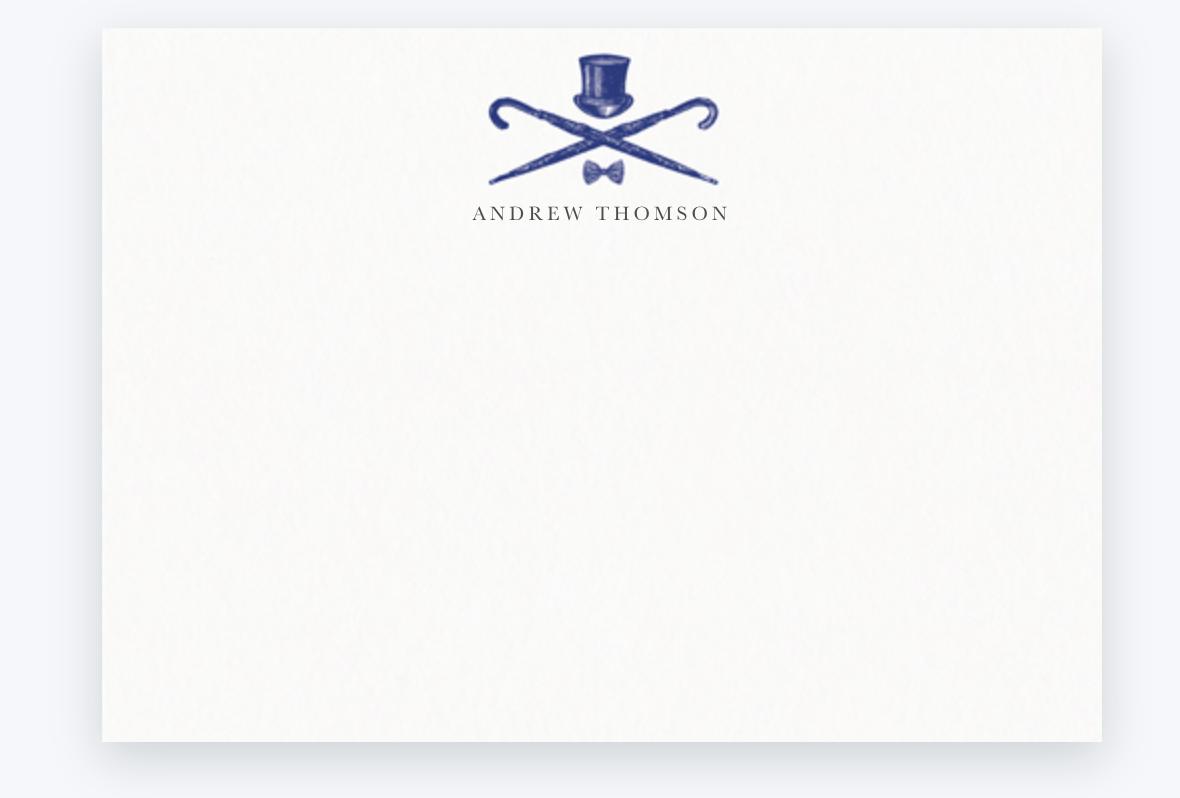 Fancy and yet understated at the same time, tailoring notecards and writing your 'will you be my best man?' message by hand is a choice move, plus you can send notecards to everyone from other groomsmen to colleagues when you buy a set.
Funny 'Will You Be My Best Man?' Cards
33. You'd Rock It In a Suit' Card – £3.50, Wordplay Designs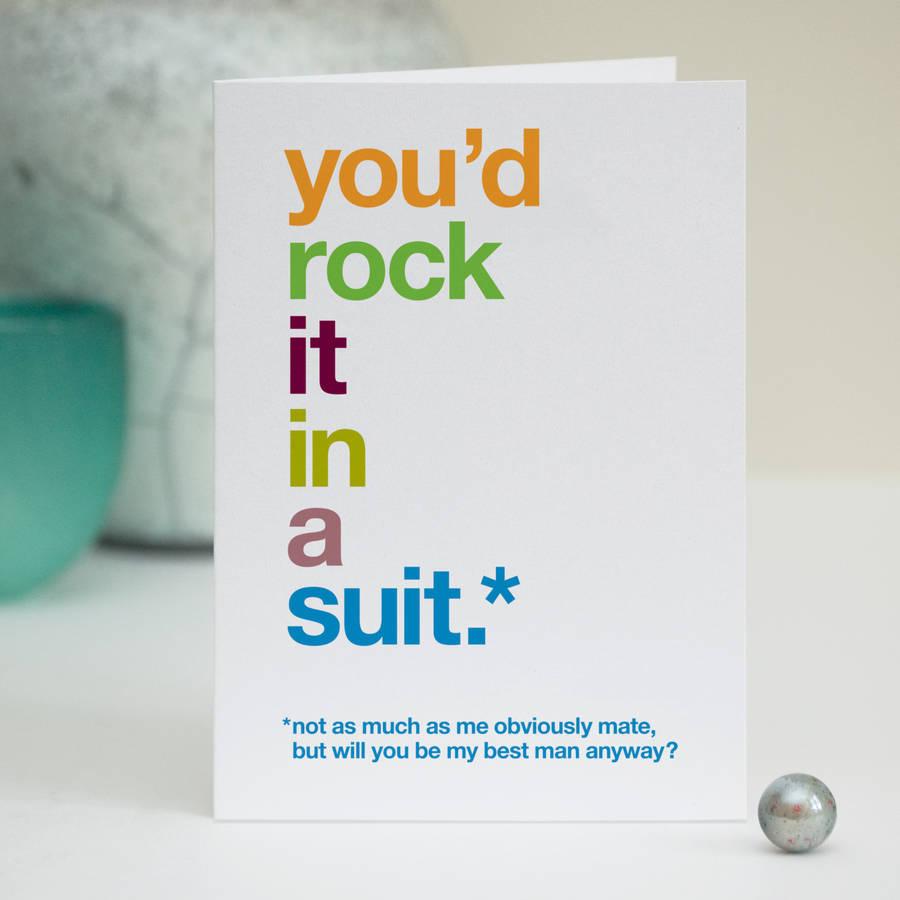 A little bit tongue in cheek, your best man will be all smiles after receiving this fun card in the post.
34. Simply The Best Card – £3.50, Poppy's Papercuts at Papier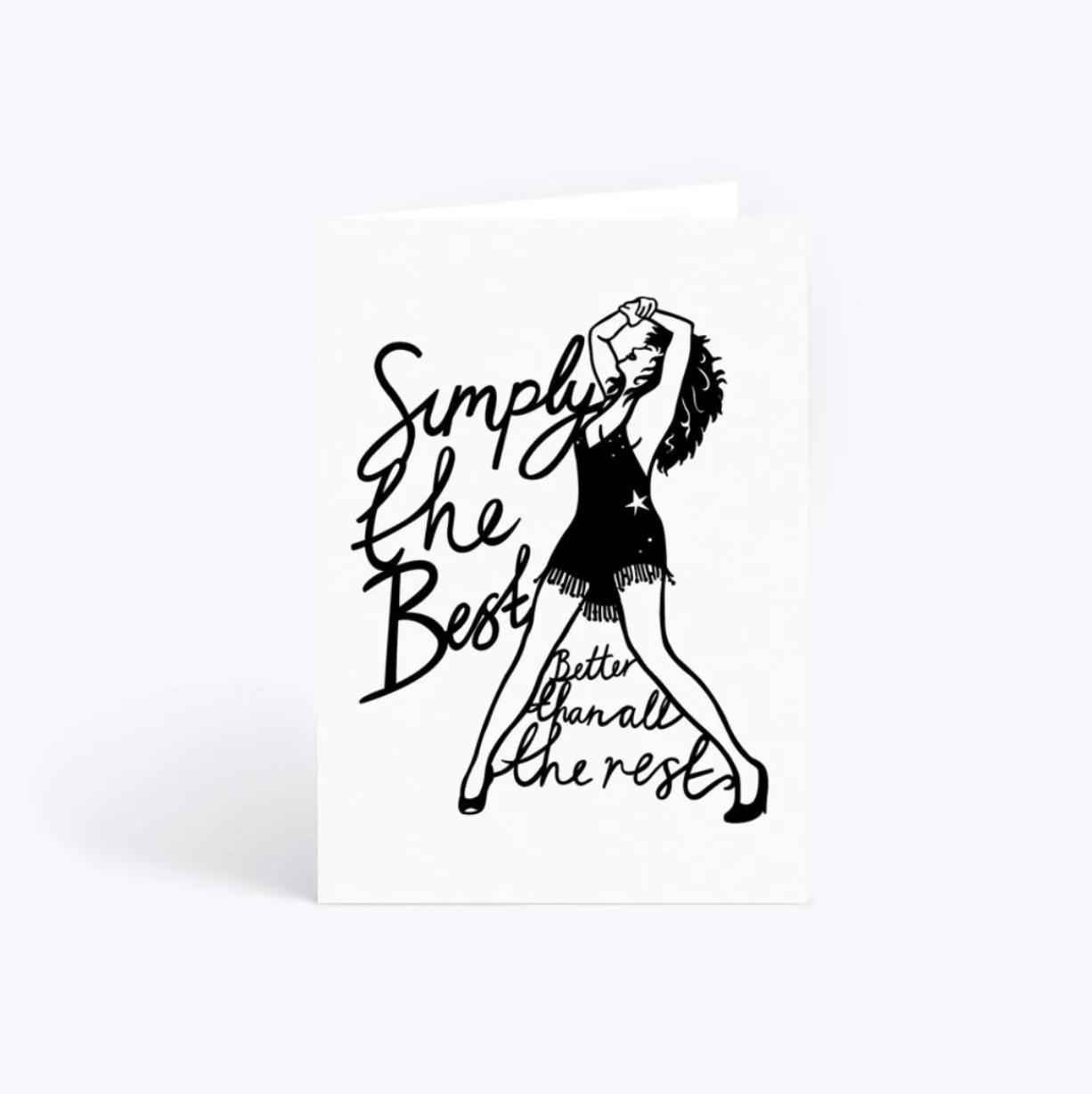 Serenade him via this Tina Turner card – he's about to be simply the Best Man after all.
Wondering how to get your father involved in your wedding planning too? Read our guide to father-of-the-groom duties.