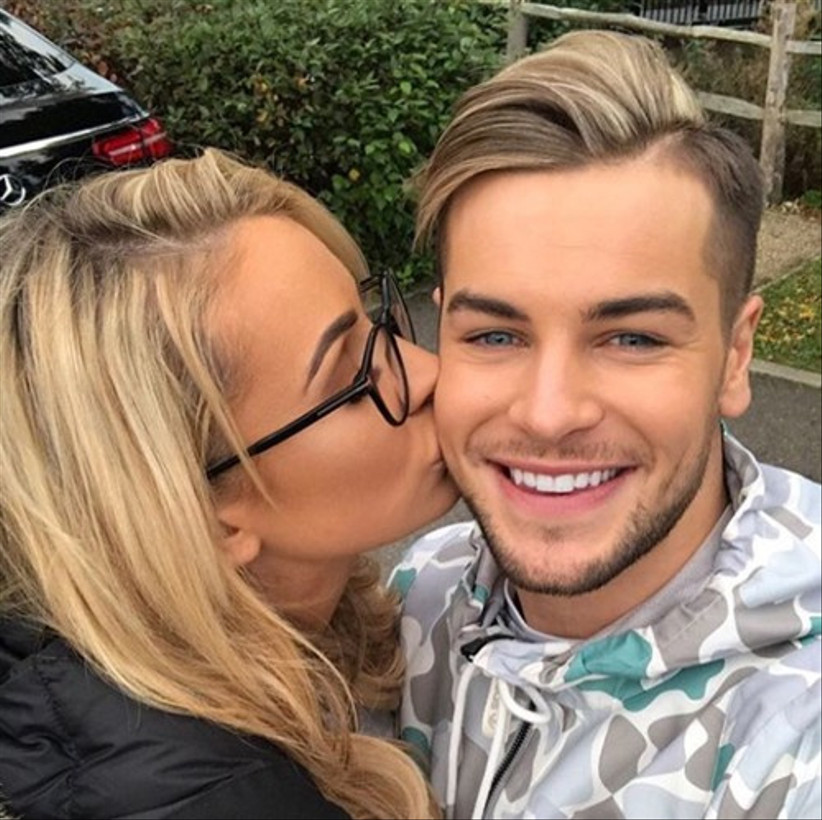 Do you feel like your man has a proposal waiting for you just around the corner? If so, we may have the confirmation you're looking for…
Here at Hitched HQ, we've figured out a way to find out the names of men most likely to propose in 2017.
Using the results from our 21st Century Bride 2017 survey, we were able to work out the names of men most likely to propose in 2017 by taking the average age of a groom, taking away the 12 months that the average couple are engaged for, and then finding the most popular baby names from the year they were born.
But did your other half's name make the list?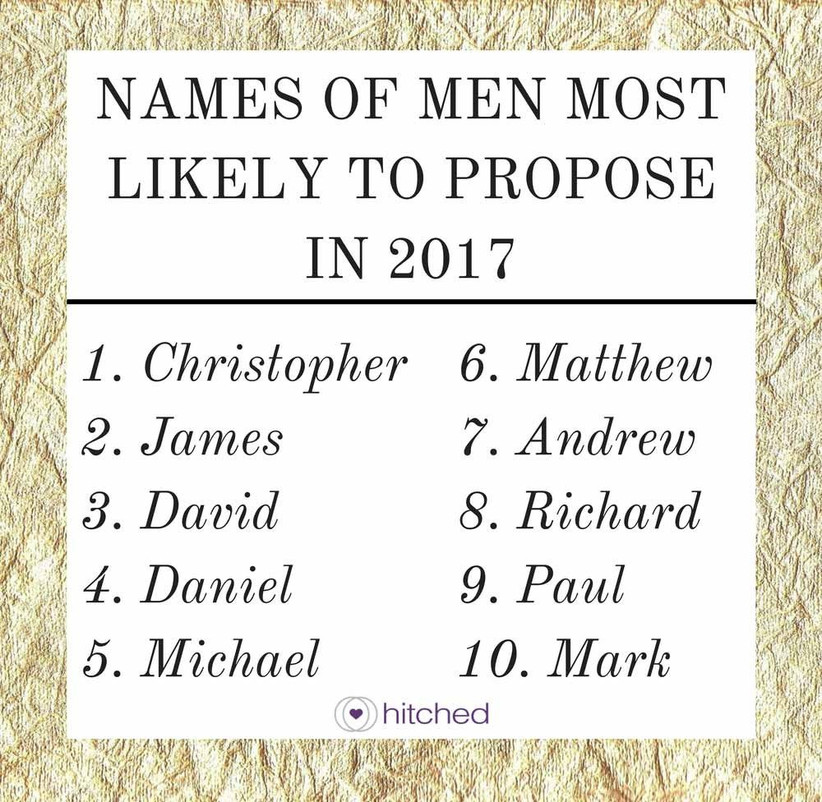 1. Christopher
Could this be the year that Love Island's Chris Hughes pops the question to girlfriend Olivia Attwood? He's publically said that marriage and kids are definitely on the cards, and according to our statistics, his name makes him a very likely contender for a 2017 proposal…
2. James
3. David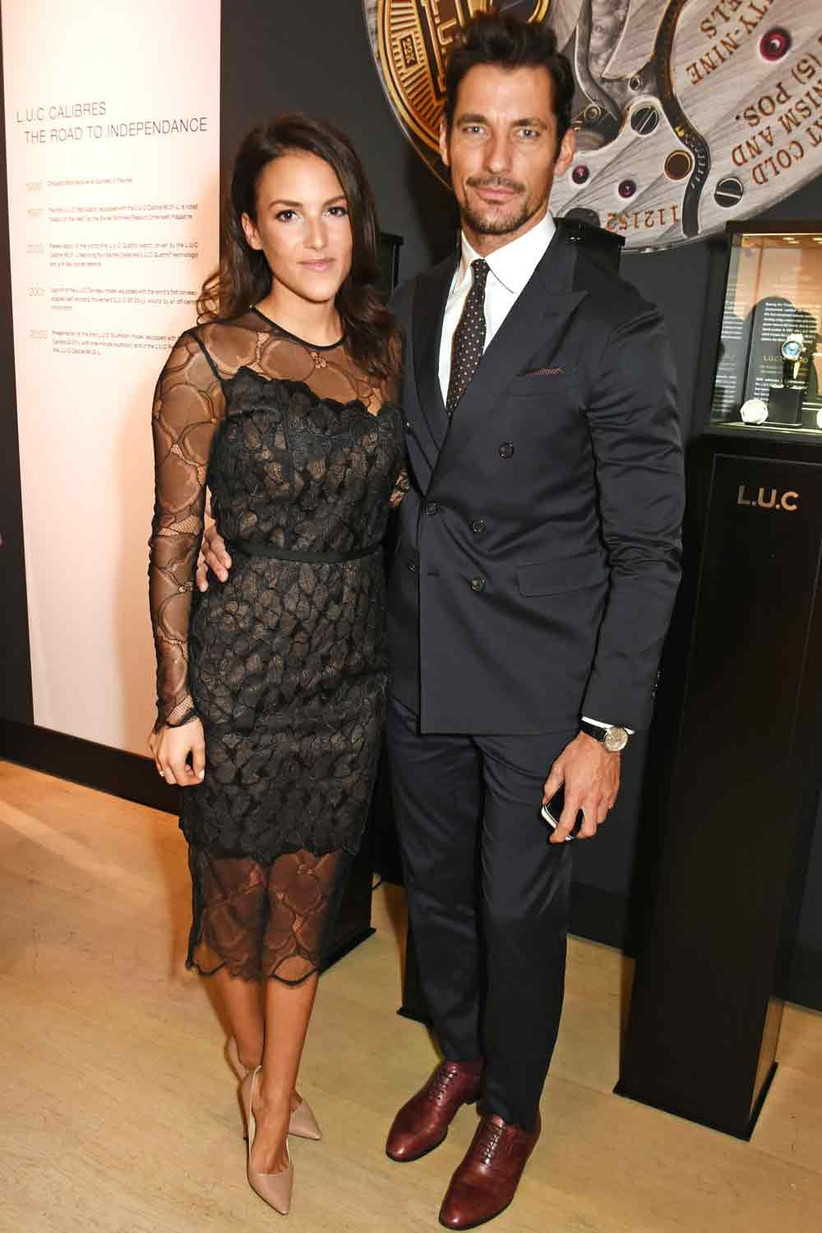 David Gandy is one of the world's most successful male models, and, despite his long-term relationship with Saturday's singer Molly King, now finds himself in a very sweet relationship with barrister and career woman Stephanie Mendoros. Could a Christmas engagement be just around the corner for these two?
READ MORE: 33 Awesome Proposal Ideas
4. Daniel
5. Michael
Stormzy (real name Michael) has been dating girlfriend Maya Jama since 2015 in a low-key romance, before going public about their relationship later in 2016. Speaking to the Sunday Mirror, Stormzy said: "I'm still so young but I want to propose, it's going to happen and I will do it right. She is so sick, she is the best."
6. Matthew
7. Andrew
8. Richard
9. Paul
10. Mark
So if you're in a relationship with a man going by any of the above names, it's very likely that a Christmas proposal is on the cards, and if not, these calculations could be a great way to encourage them to ask that all-important question!
READ MORE: How to Buy an Engagement Ring
As far as our statistics go, with the average length of an engagement before marriage currently standing at one year, this list also refers to the names of men most likely to get married in 2018, one year after popping the question.
Did your boyfriend make the cut? Or has this already proven true for you this year? If not, check out our guide to getting your other half to propose!