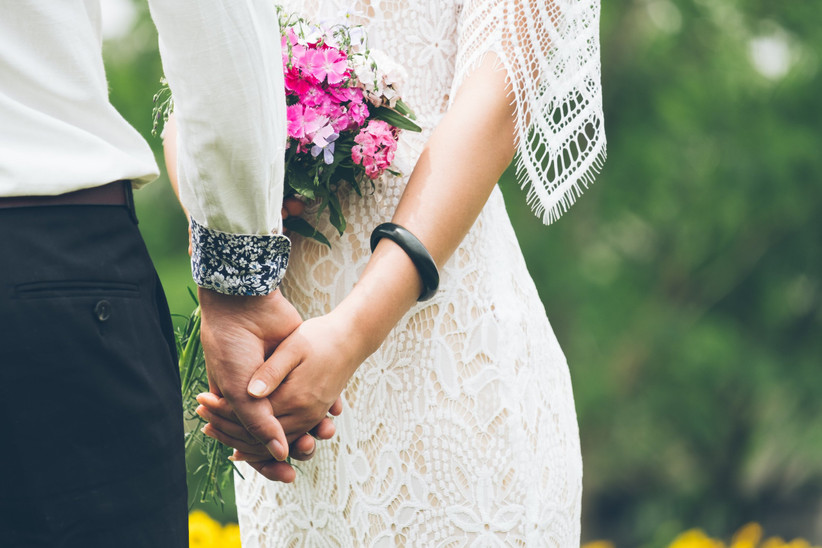 As of 2nd March 2015, the way you give notice for all marriages and civil partnerships in the UK changed.
The notice period increased to 28 days (it was previously 15).
This means that you must give notice at least 28 days before your wedding date. Make sure to factor this in when planning your wedding.
What does this mean to me?
Once you've given notice you can marry or form a civil partnership at least 28 days after giving notice.
Depending on your nationality and the type of wedding you are planning you'll need to adhere to the following:
British nationals/EEA citizens planning a civil ceremony or partnership need to make an appointment with their local registrar to give notice. You'll need to bring along evidence of: full name, date of birth, place of residency, nationality and, if applicable, the ending of a previous marriage or civil partnership.
British nationals/EEA citizens wishing to marry in the Church of England or Wales must provide the church with evidence of their nationality; guidance on the requirements you'll need can be found on gov.uk.
Non-EEA nationals who would like a civil ceremony or partnership must give notice at their local register office together. Before attending the appointment, check gov.uk for information on the documents required. Couples subject to further investigation will have their notice period extended from 28 to 70 days.
Non-EEA nationals looking to marry in the Church of England or Church in Wales are now required to complete civil preliminaries before the marriage. Once these specifications have been completed, the superintendent registrar's certificates must be presented to the church minister.
Couples wishing to get married in the Anglican Church where one party is a non-EEA national will now need to give notice at the register office before they make any arrangements with the church.
Speak to your local register office in advance to ensure that it is not too late to give notice on your marriage.