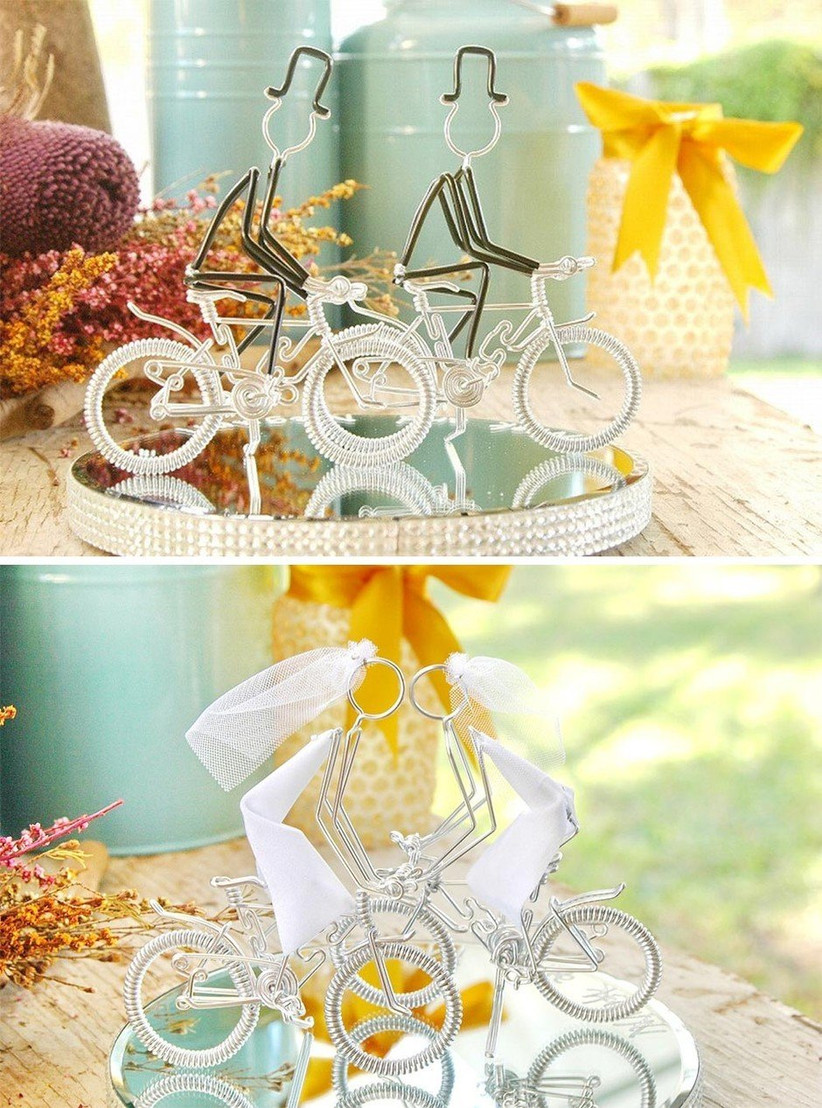 A cake topper is a great way to personalise your wedding cake and to add a customised twist. We've rounded up our favourite same sex wedding cake toppers to inspire you as you search for the perfect one.
If you both love TV and film, why not browse our round up of cake toppers for TV and film buffs for even more ideas?
Love Birds
We adore these super cute little felt birds from FeltMeUpDesigns at Not on the High Street. One bird sports a tiny tie, whilst the other has a bowtie. You can customise lots of details, such as the tie style and the colour of the rose buttonholes.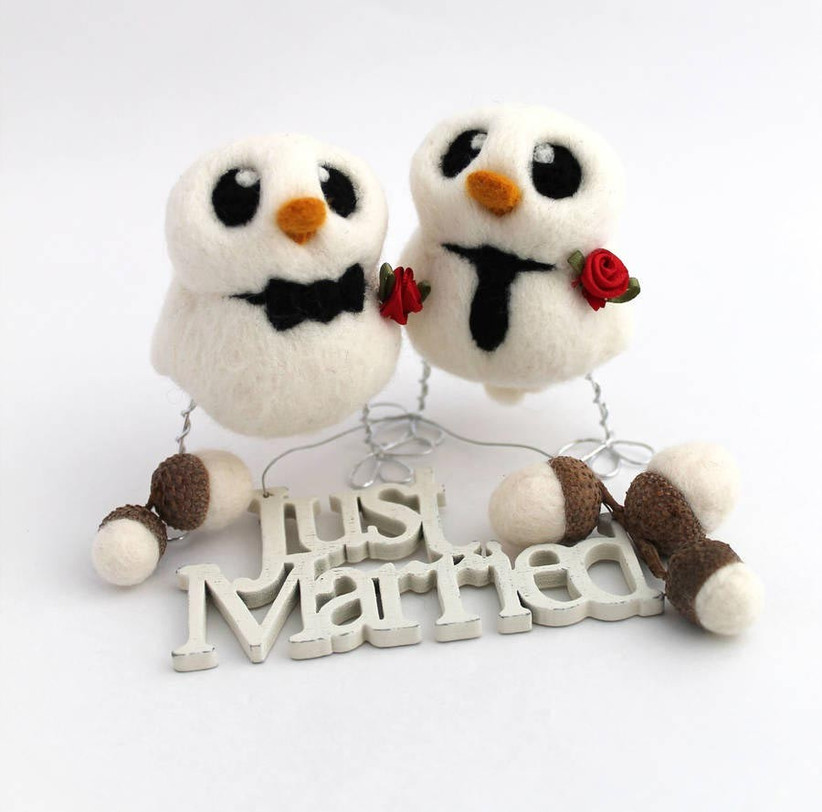 Bear Necessities
These elegant bears by Pea Green Boat at Not on the High Street are handmade from white clay and covered in a clear glaze to give a classic finish. They'll suit any style of wedding cake and will be a memento you'll cherish for years to come.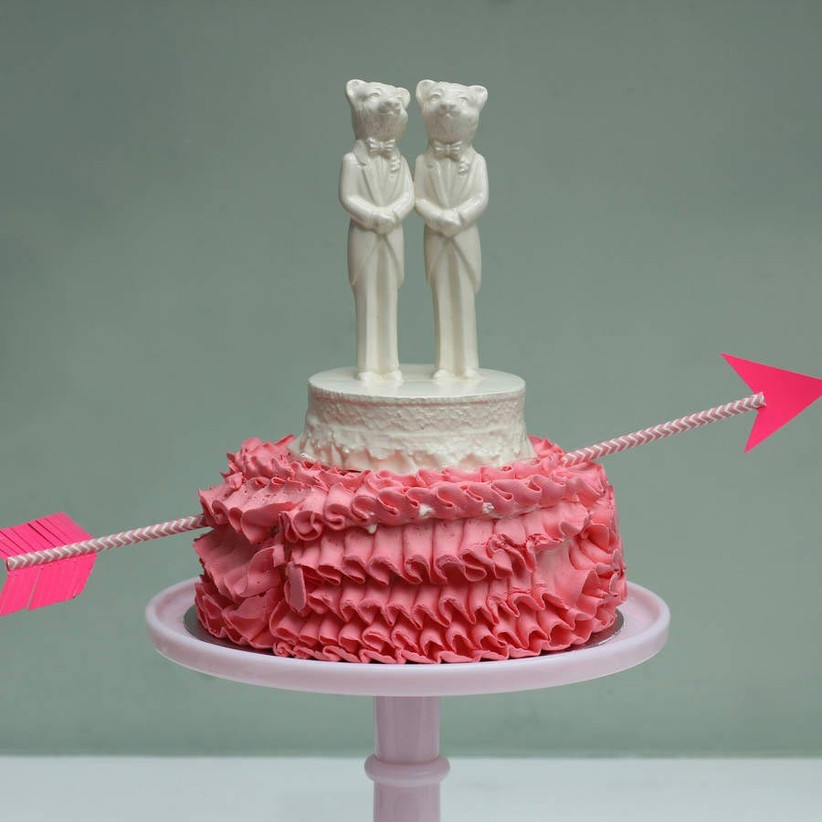 Two's Company
Another gem from Pea Green Boat, this is also handmade from white clay and is perfect for a couple searching for a traditional and classic same sex cake topper.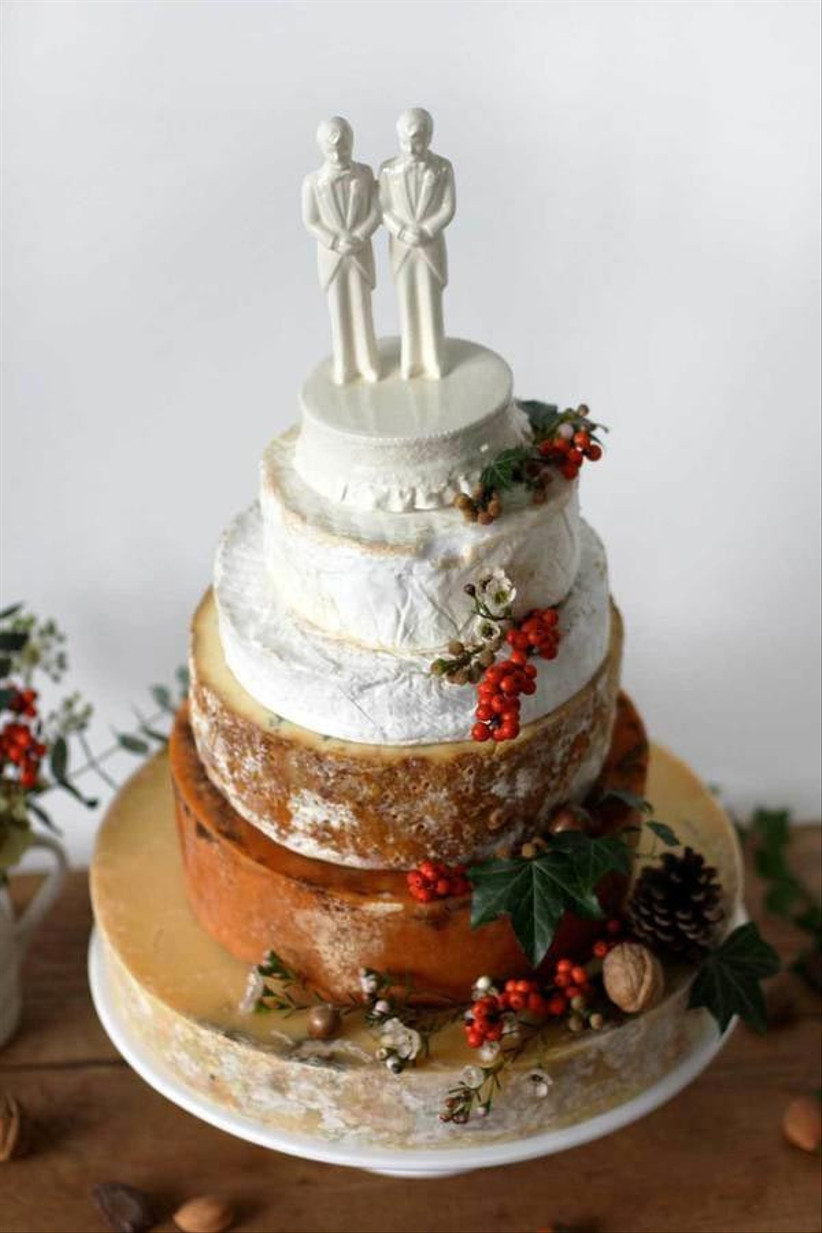 This contemporary cut out style cake topper is ideal for a same sex wedding if you want some bold detail on your cake. Find them by MissSarahCake on Etsy.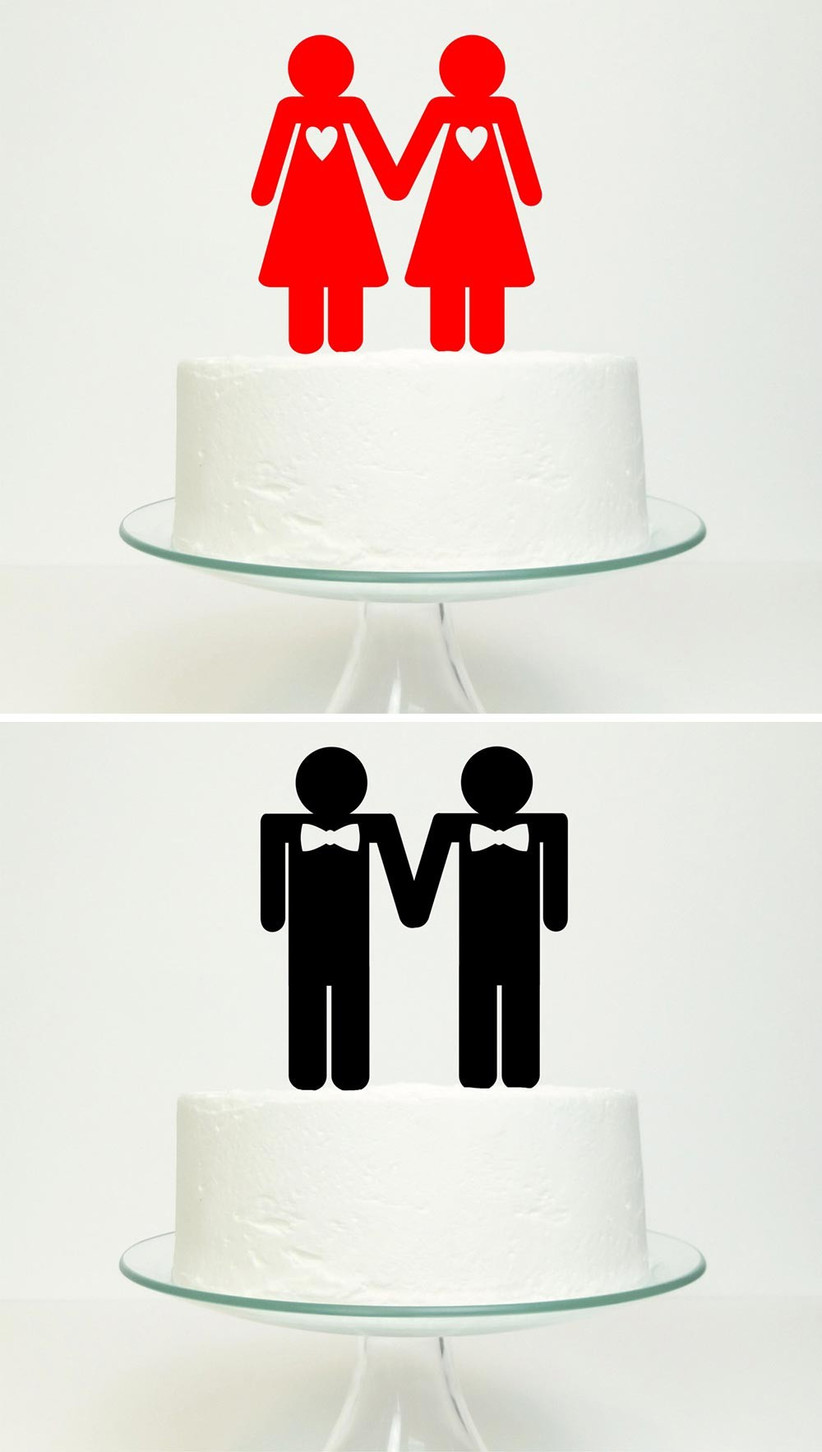 These wooden peg dolls are too sweet. They are hand painted and sold by Thingamaboo on Etsy and can be totally customised. If you have children or a beloved pet together that can be included too.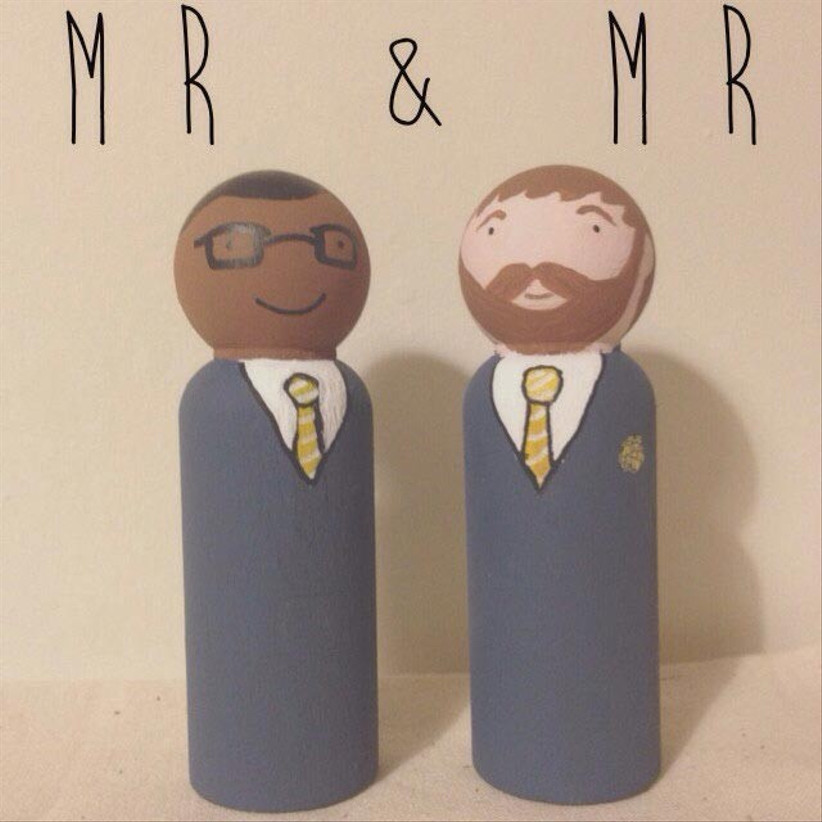 Has the idea of including your pet piqued your interest? If so, consider this stylish silhouette cake topper from CreativeButterflyXOX on Etsy, which includes a cut out of your furry friend.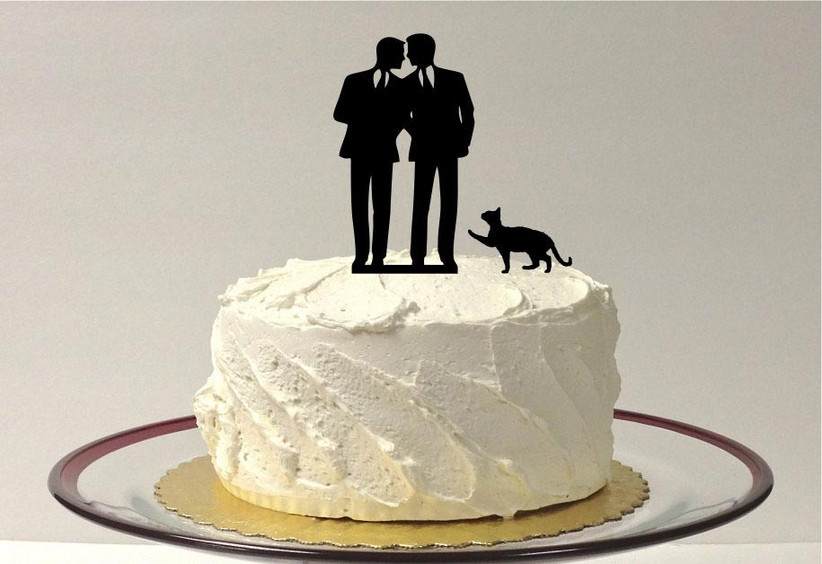 We love this topper from RedLightStudio on Etsy – the intimacy of the hug and the fact it can be personalised to look like you both means it's something you'll want to display in your home forever.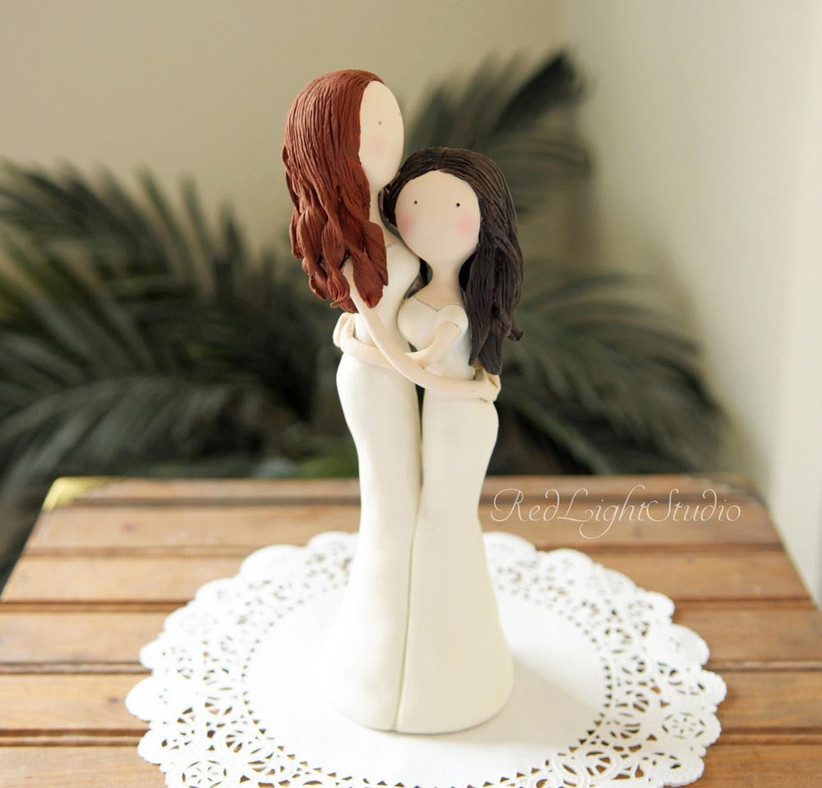 Before we'd even seen the cake toppers, we loved the Etsy store because of its puntastic name: Phenomegnome! If you and your partner love gardening, these kitsch gnomes could be ideal.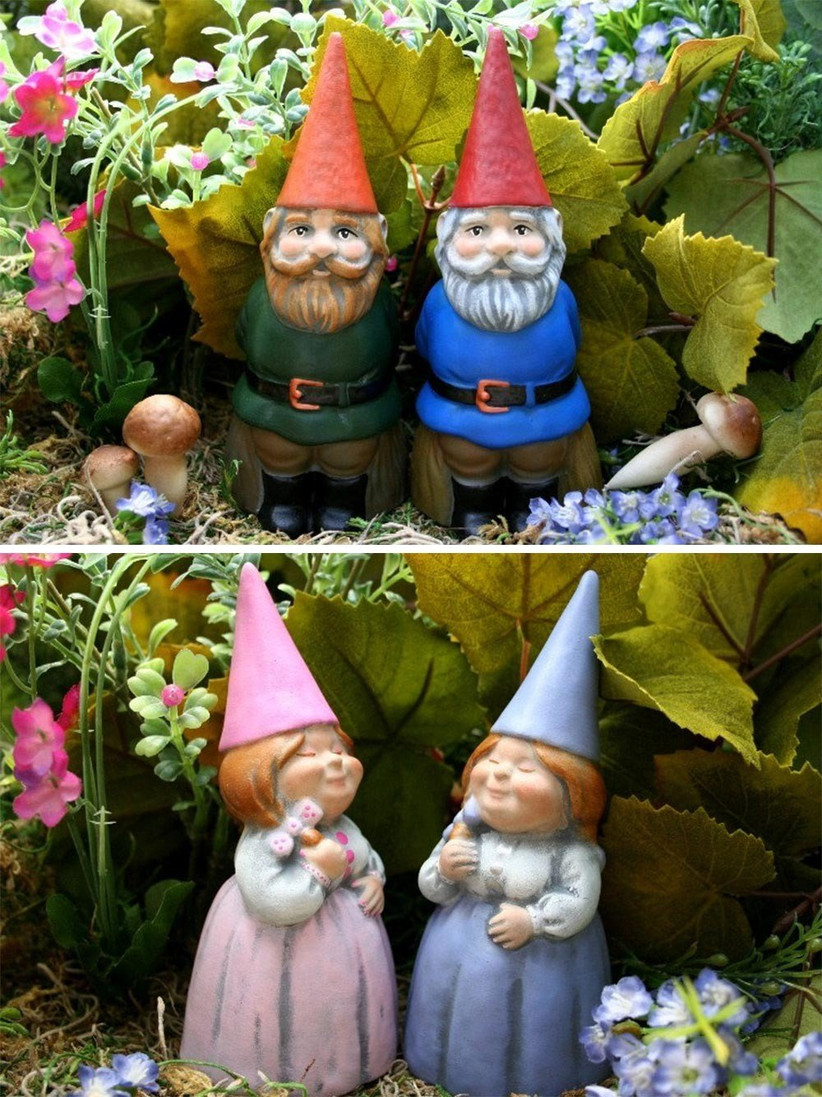 If both of you have careers or hobbies you're passionate about, make sure you include them on your cake topper. Etsy seller mudcards has cute cake cartoon-style toppers modelled to look like you and reflect your passions. You can personalise your design with a name and date plaque, books, pets, children, instruments or even a motorbike.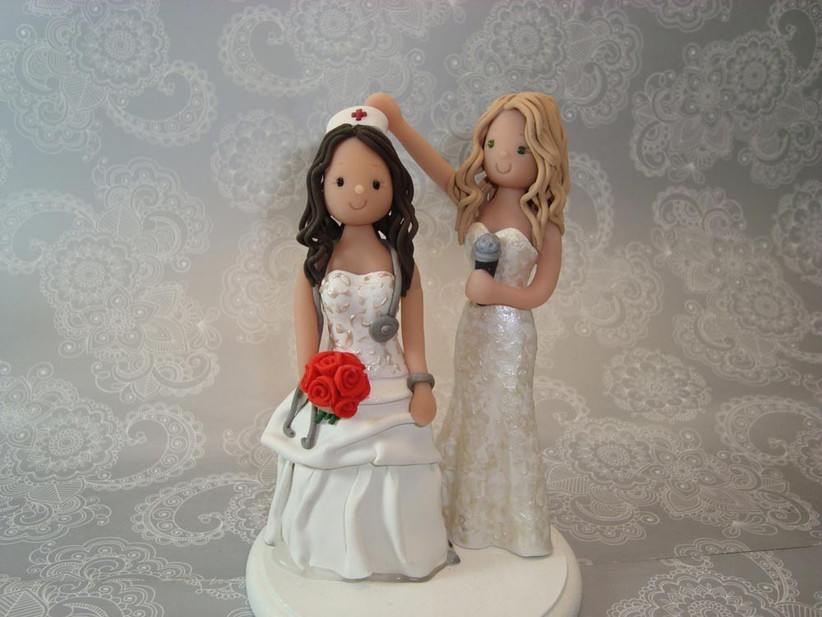 These wire structures from OzWireArtWeddings on Etsy will definitely get everyone talking, and they're the perfect choice if you and your other half love long bike rides together.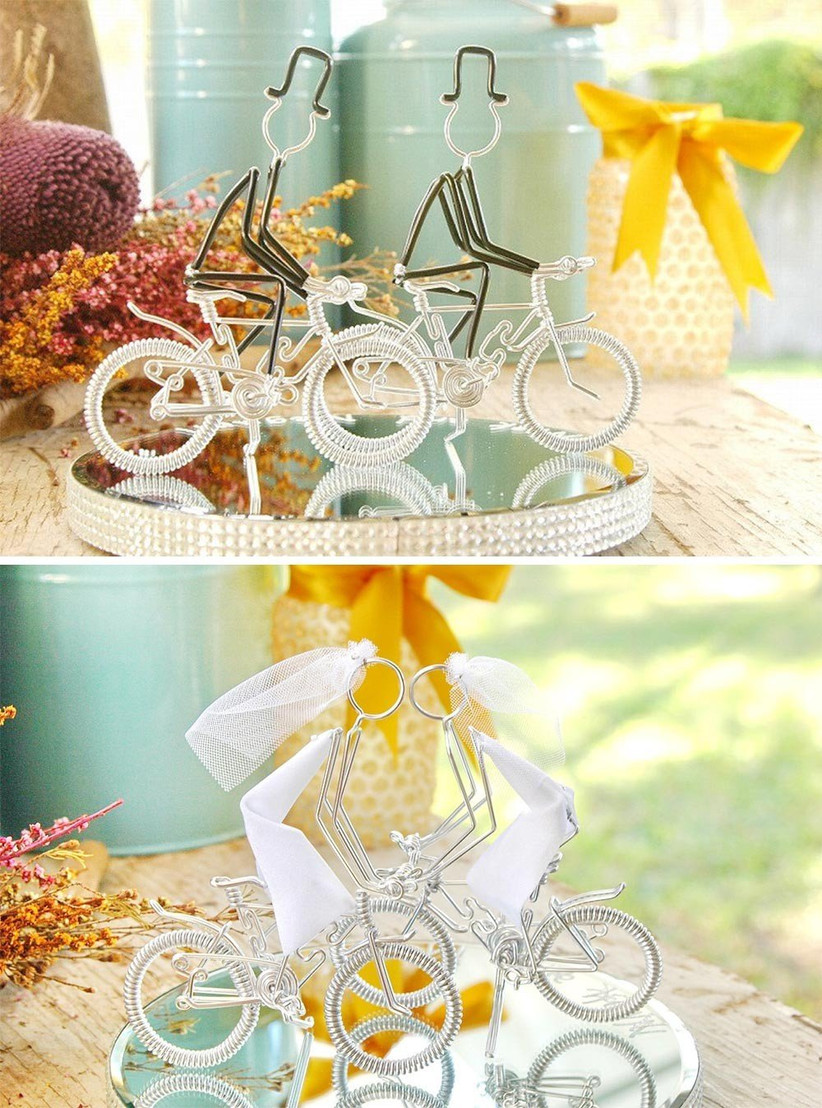 Word Up
Miss Cake at Not on the High Street makes sure your cake says loud and clear exactly what you want it to say. We love her range of wordy cake toppers, especially the glittery 'Mrs & Mrs' and 'Mr & Mr' toppers. They're super affordable too.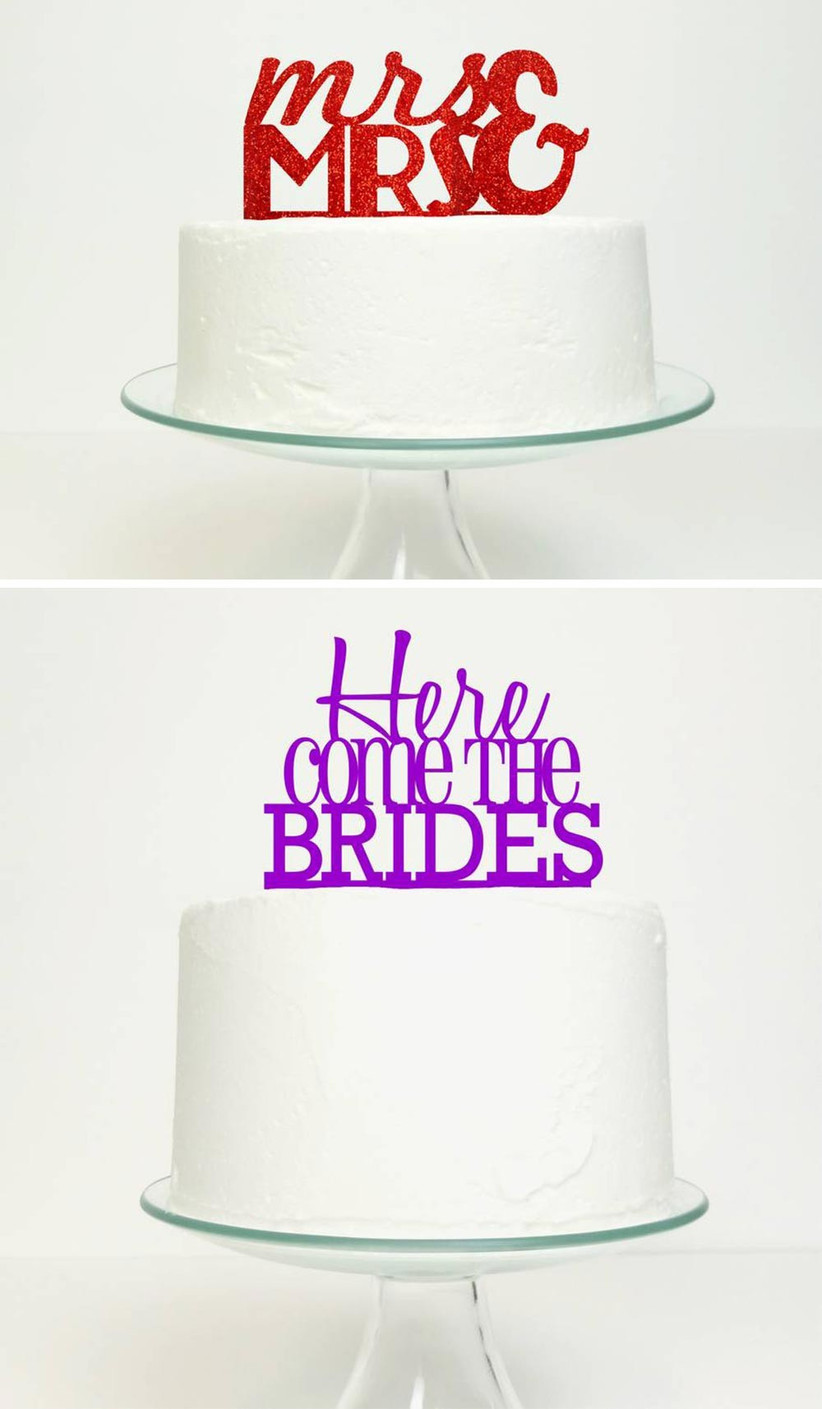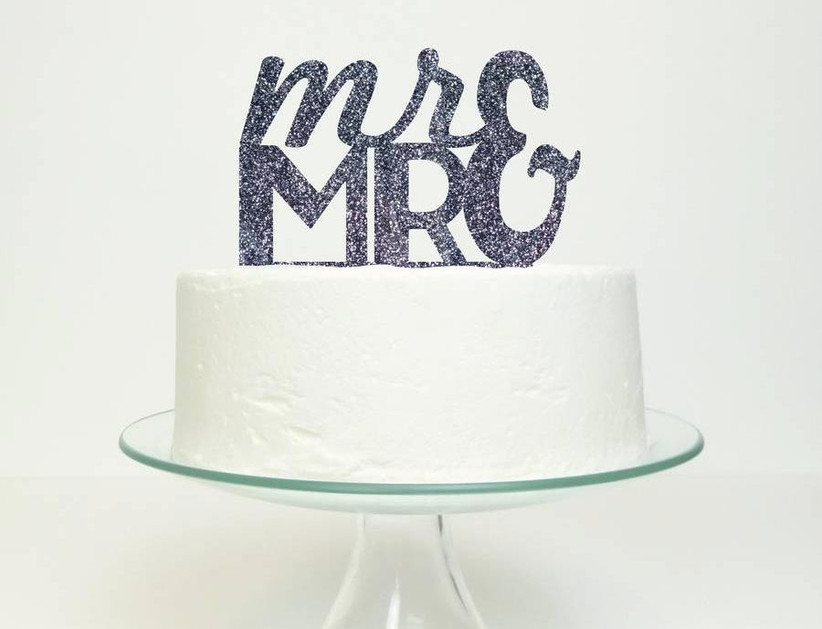 Lego Love
The young at heart will adore these amazing Lego cake toppers from HeartOfBricks on Etsy. They can be customised – altering hair colour, hair style, heads, outfits, flowers and the base plate. We love the rainbow heart back drop and the level of detail – your toppers can hold gold rings or champagne glasses!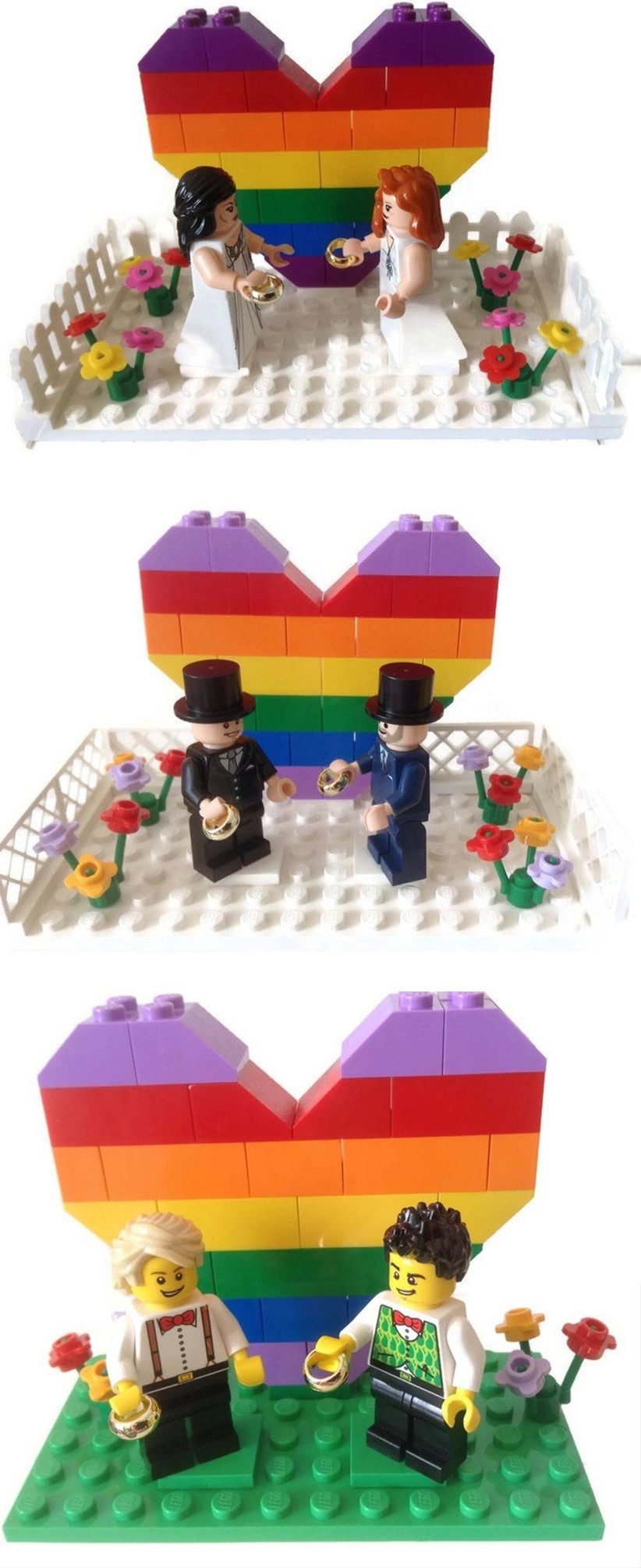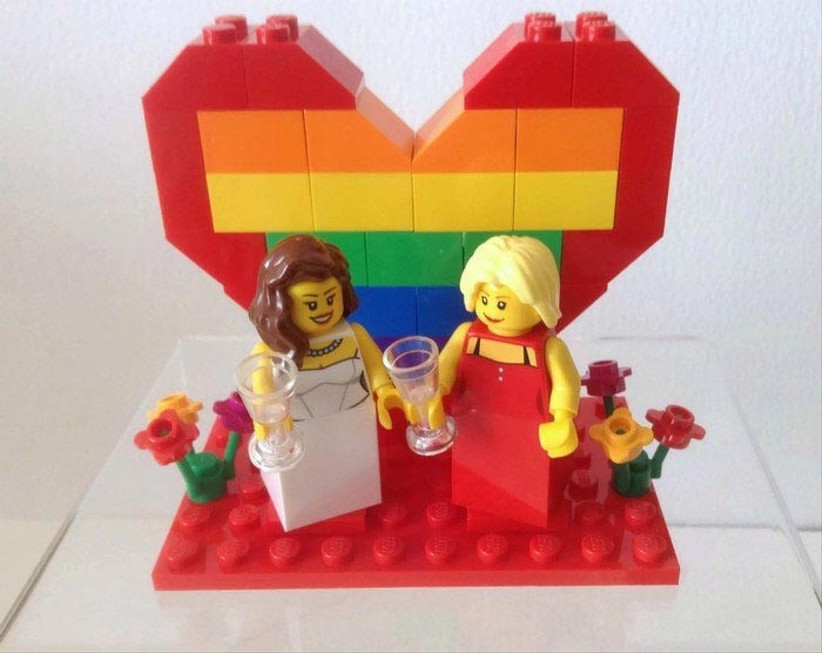 Mate for Life
There are lots of creatures in the animal kingdom who mate for life, and who have their own touching romantic rituals. Penguins tend to mate with the same partner year on year, and will present their love interest with the smoothest, nicest rock they could find. We're completely obsessed with this adorable penguin cake topper from Silverpasta on Etsy – I mean, check out their fancy penguin suits!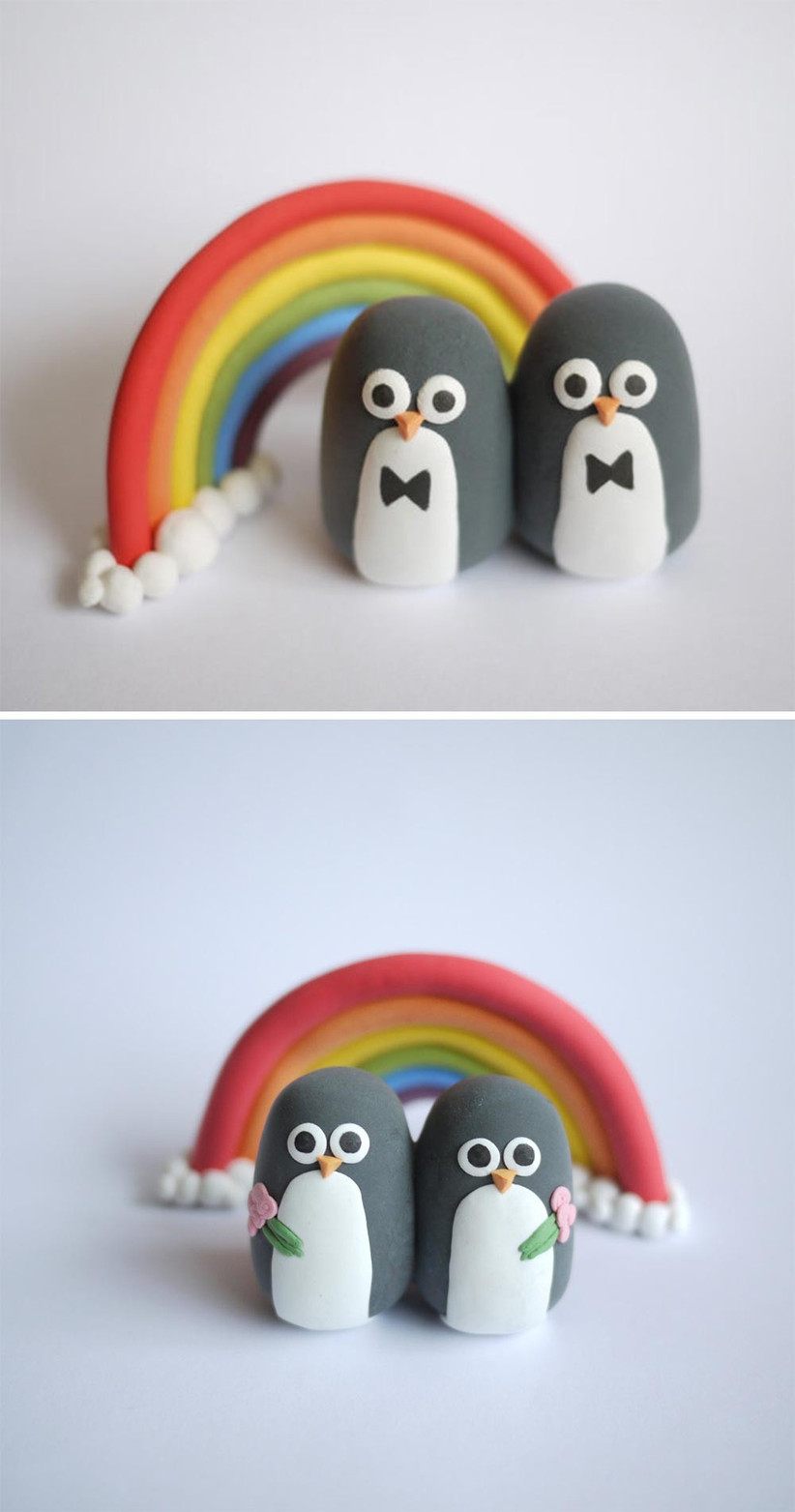 Swans are another creature that will mate for life, making them a symbolic choice of cake topper. These cute toppers can be ordered with or without the rainbow back drop to suit your style.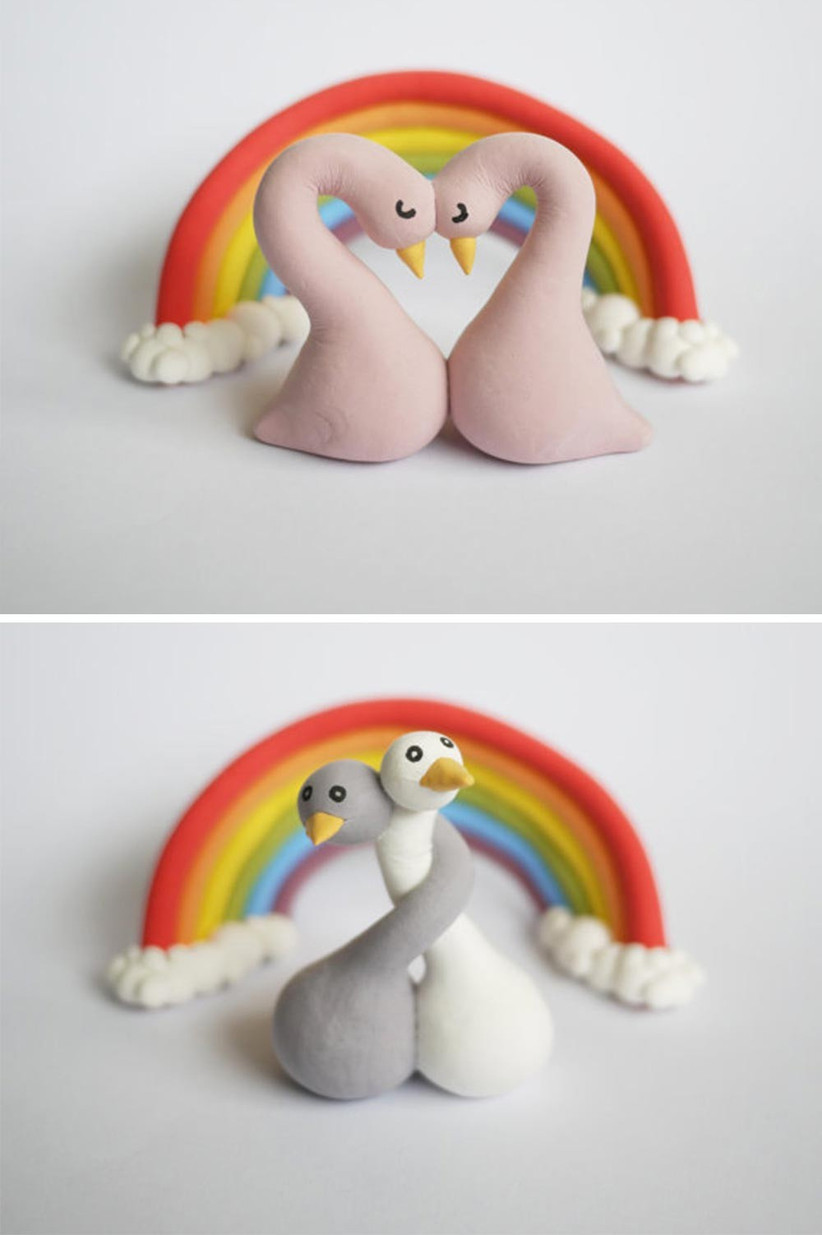 Rustic Wonder
If you're planning a rustic themed wedding, complete with a gorgeous naked wedding cake, then you need a suitably rustic cake topper to match. These squirrels from HeartmadeCottage on Etsy are ideal and would look amazing if you're celebrating your wedding at a woodland wedding venue.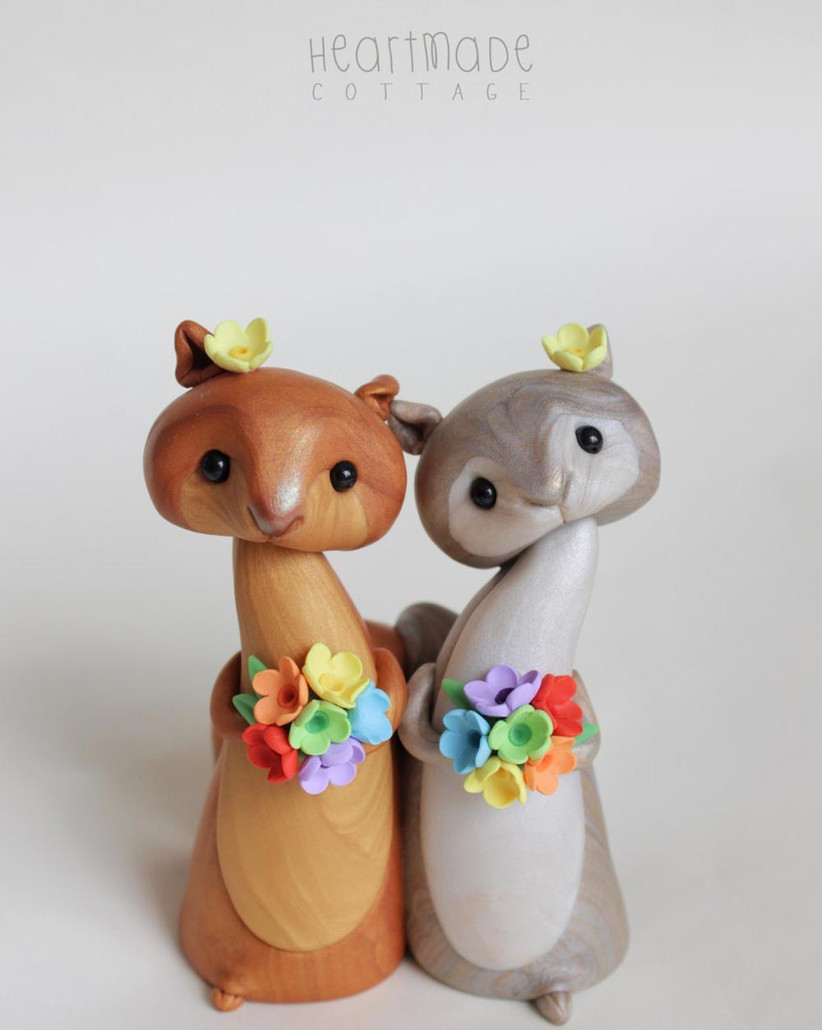 These clay hearts can say 'Mrs and Mrs', 'Bride and Bride' or 'Hers and Hers'. We love the rustic finish, which involves vintage book paper being smoothed into the clay. Find more variations at SaraDavisDesigns on Etsy.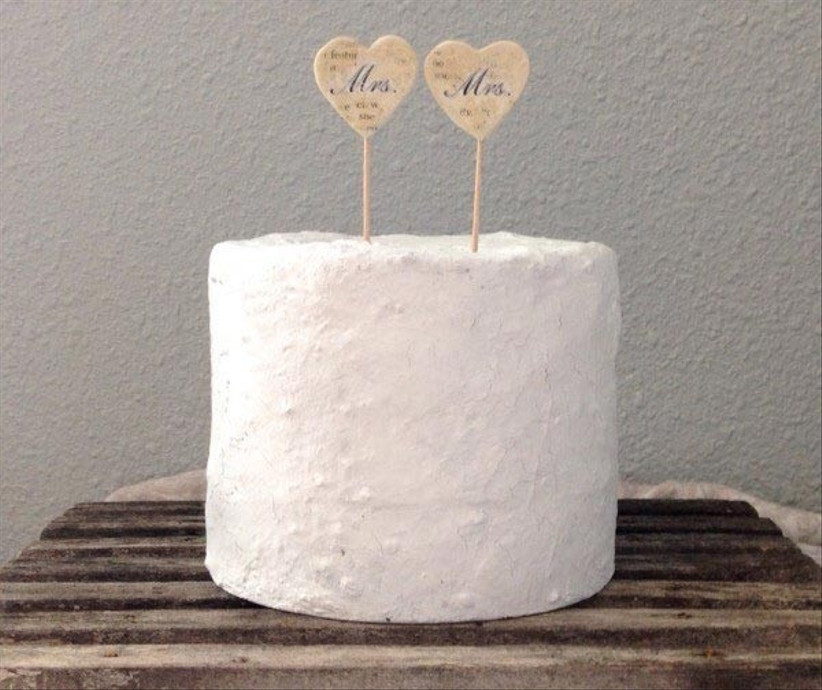 Spell it Out
Those who love a cosy night in playing board games should consider this amazing Scrabble themed cake topper from AFriendofDorothy on Etsy. You can proudly display it at home after your wedding.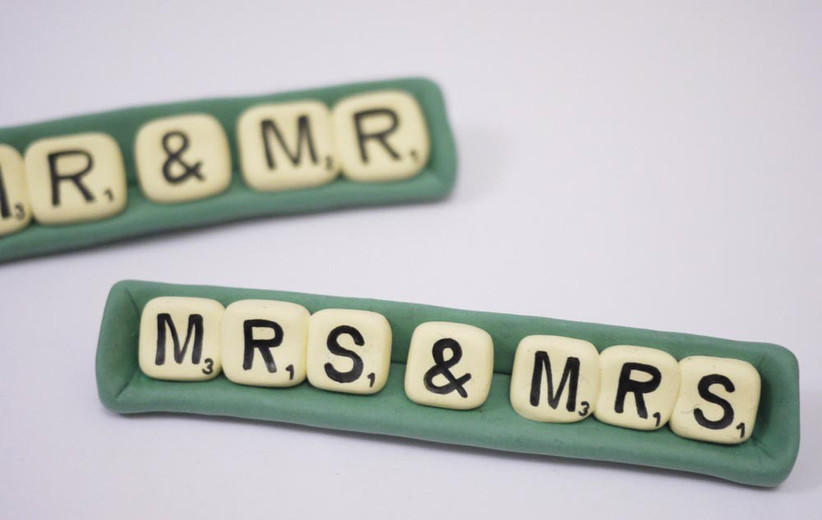 We'll Quote You on That
Quote wedding cake toppers are a cute idea if you don't fancy a couple themed one or a 'Mr and Mr'/'Mrs and Mrs' topper. Fans of Friends will love this cute take on Phoebe's theory on love, from MissSarahCake on Etsy.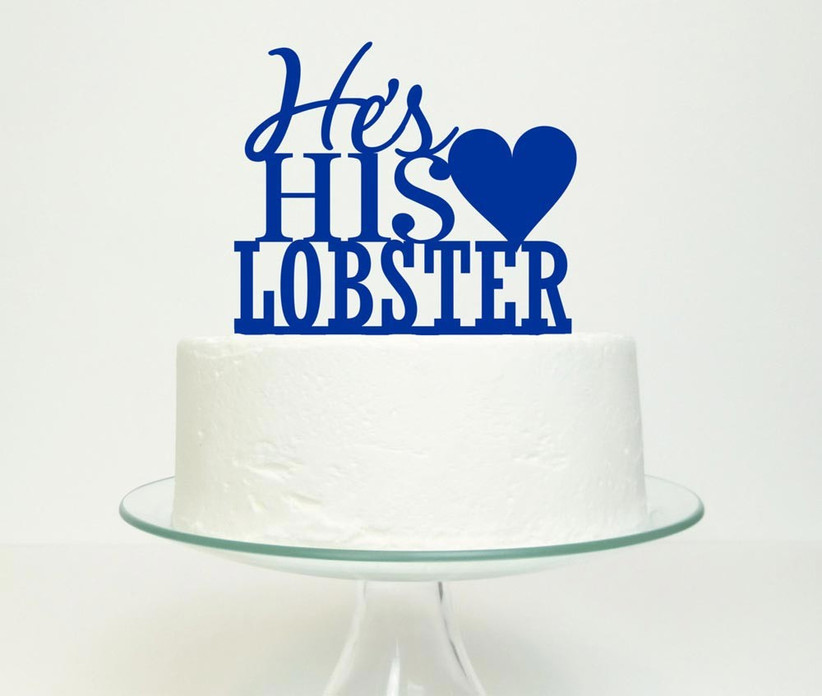 Song lyrics such as 'Darling stand by me' or 'All you need is love', or the simple statement 'We Do' also make an effective cake topper and will look striking on any cake. Find these by Miss Cake at Not on the High Street.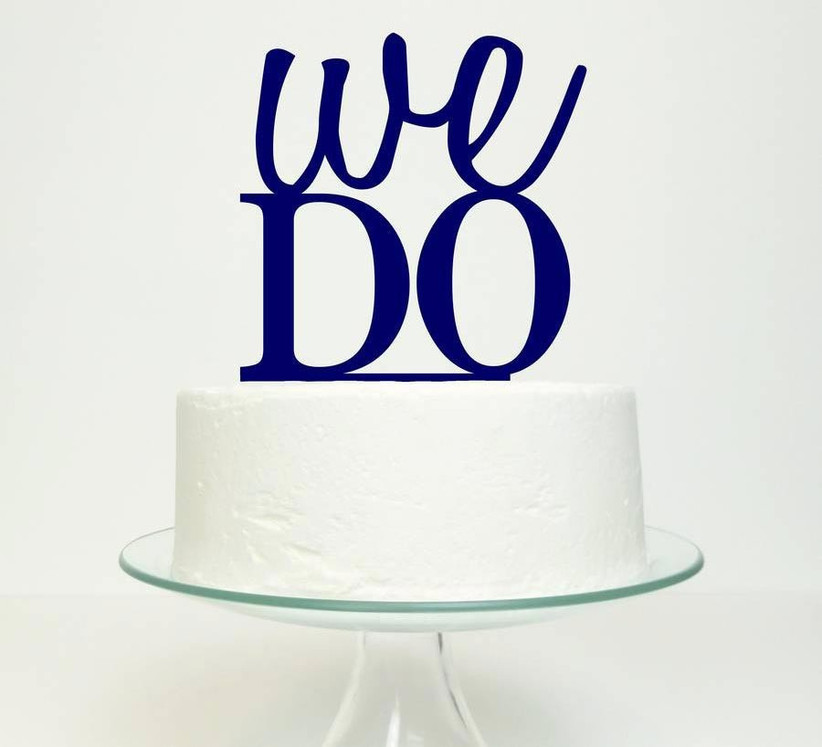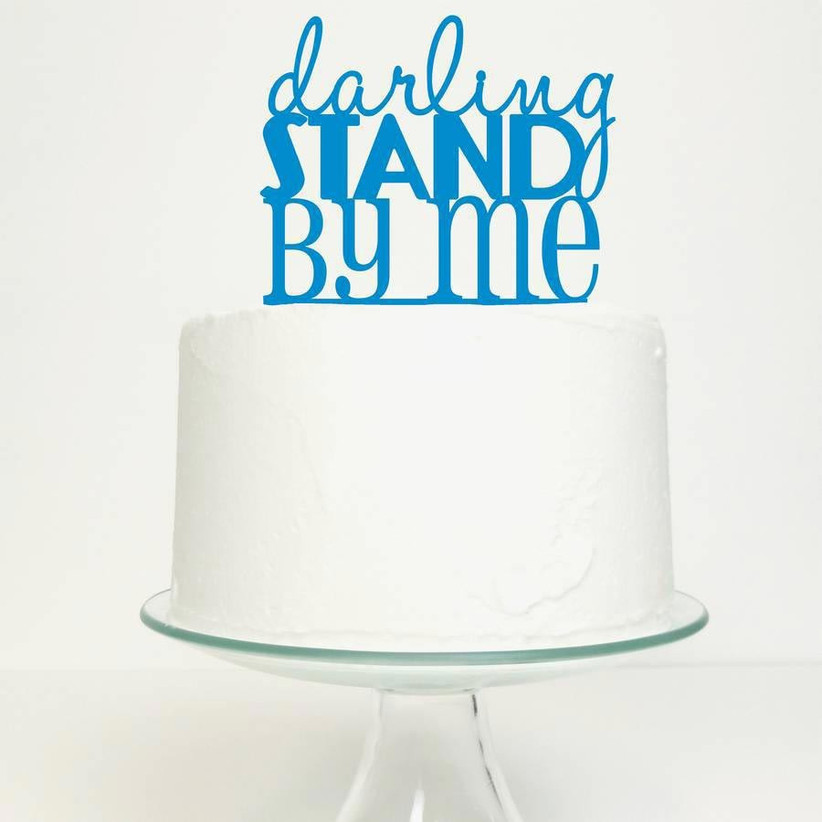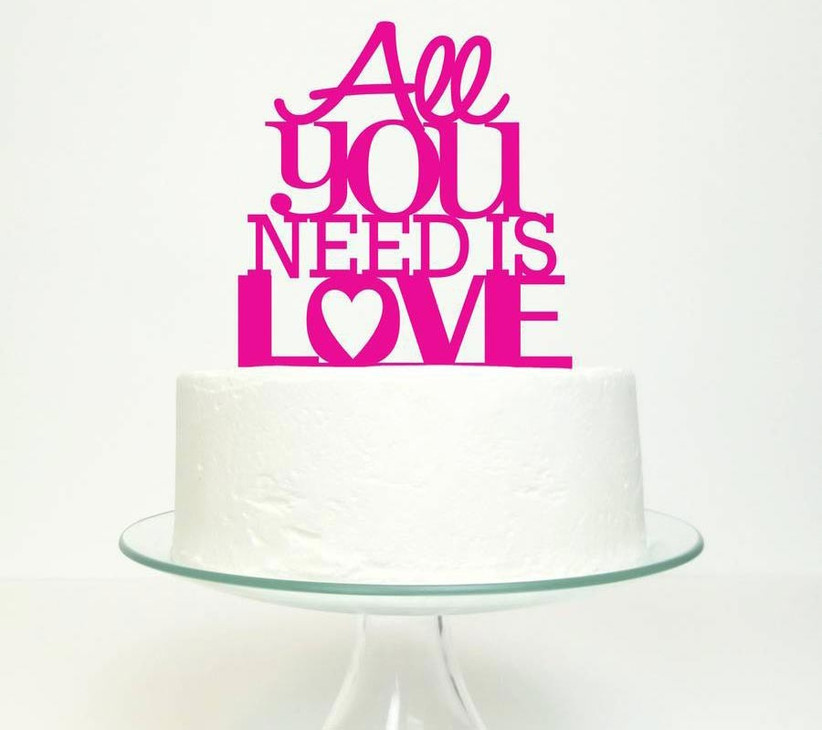 If you feel like you've been waiting forever for this moment, we love the 'Finally' cake topper from Sophia Victoria Joy at Not on the High Street, and to be honest your family and friends will adore it too!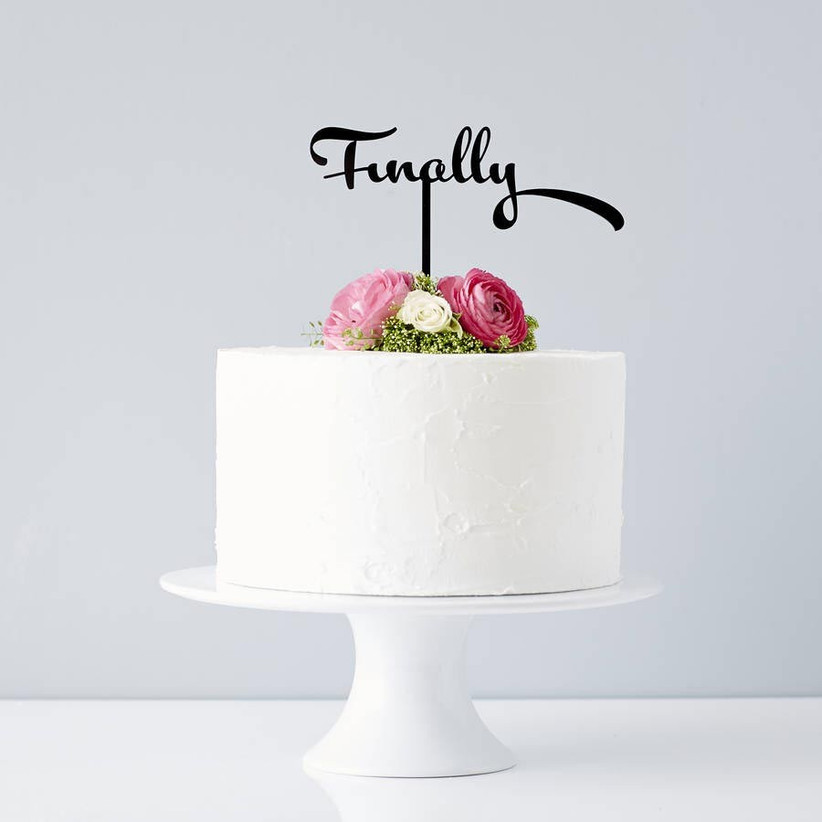 Cute Characters
If you're having a cheese wedding cake then you need this adorable mouse wedding cake topper which is suitable for all weddings. There are lots of cute animal toppers at Silverpasta's Etsy shop if that's what you have your heart set on.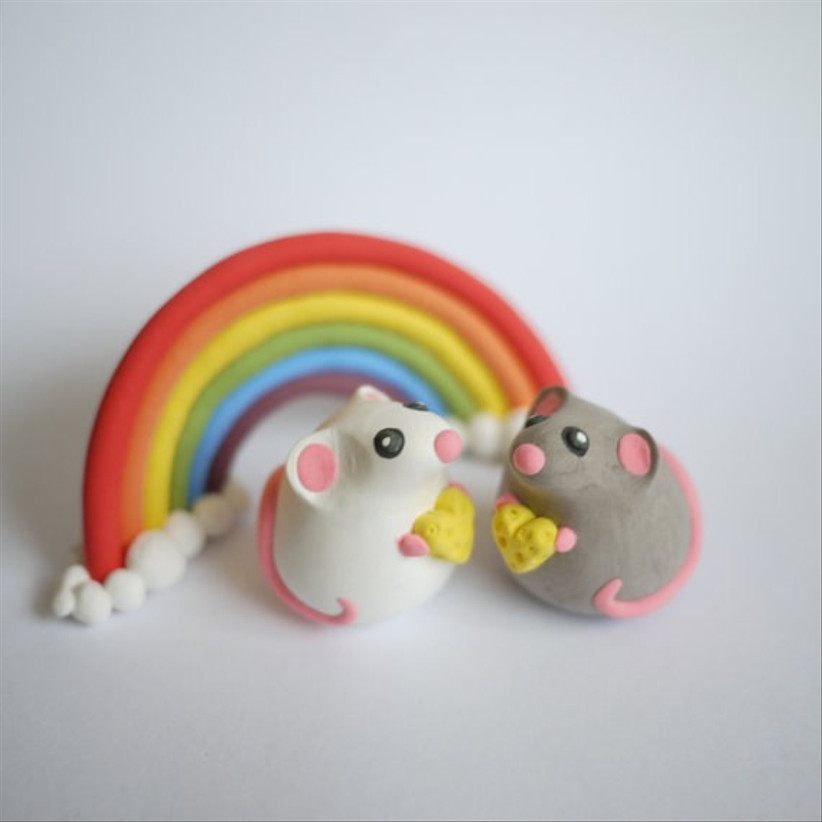 Bert and Ernie from Sesame Street as a cake topper is a fun, tongue in cheek way to dress up your wedding cake. Find this silhouette topper on PlasticSmith's Etsy store.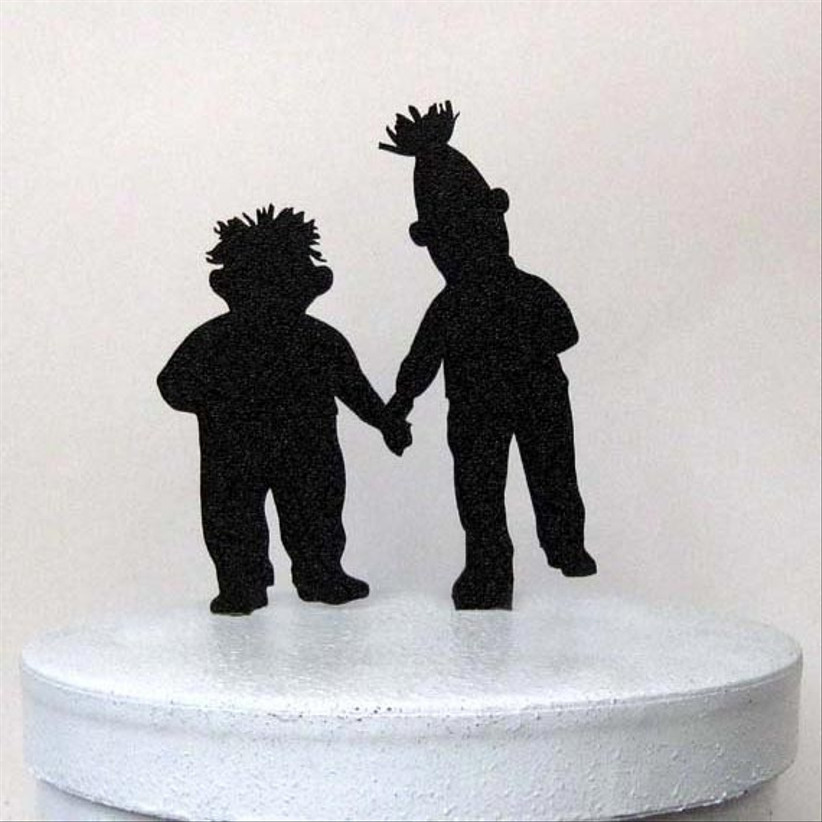 Once you've chosen your wedding cake and found the perfect same sex wedding cake topper for you, make sure you have a beautiful wedding cake stand to display it on.