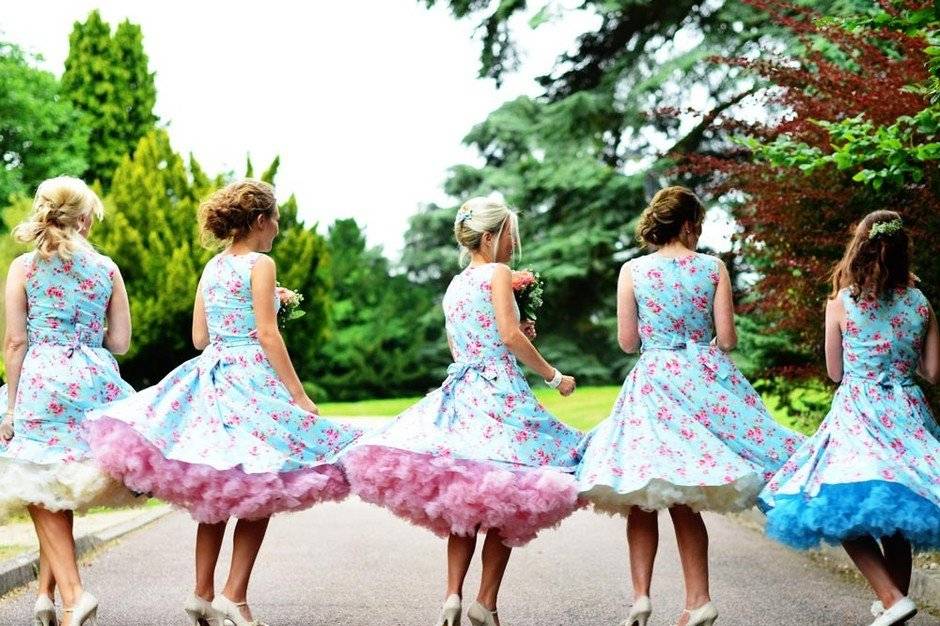 Couples planning a wedding with a vintage theme need vintage bridesmaid dresses to match! Whether you're having a fun 1950s style day or you want bridesmaid dresses to match your glamorous 1920s style wedding dress, we've got plenty of vintage bridesmaid dresses here to inspire you.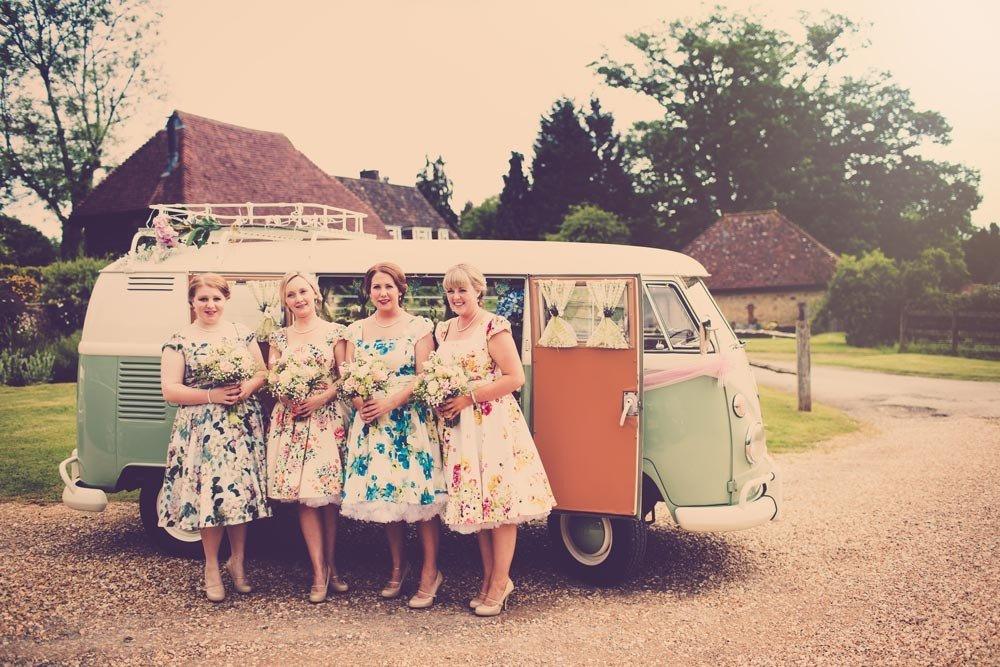 Image credit: Beki Young Photography
Lindy Bop
Real wedding bride Lucy clearly includes Minnie Mouse amongst her style icons (and who wouldn't!?) – she opted for iconic red and white polka dot dresses from Lindy Bop for her best girls.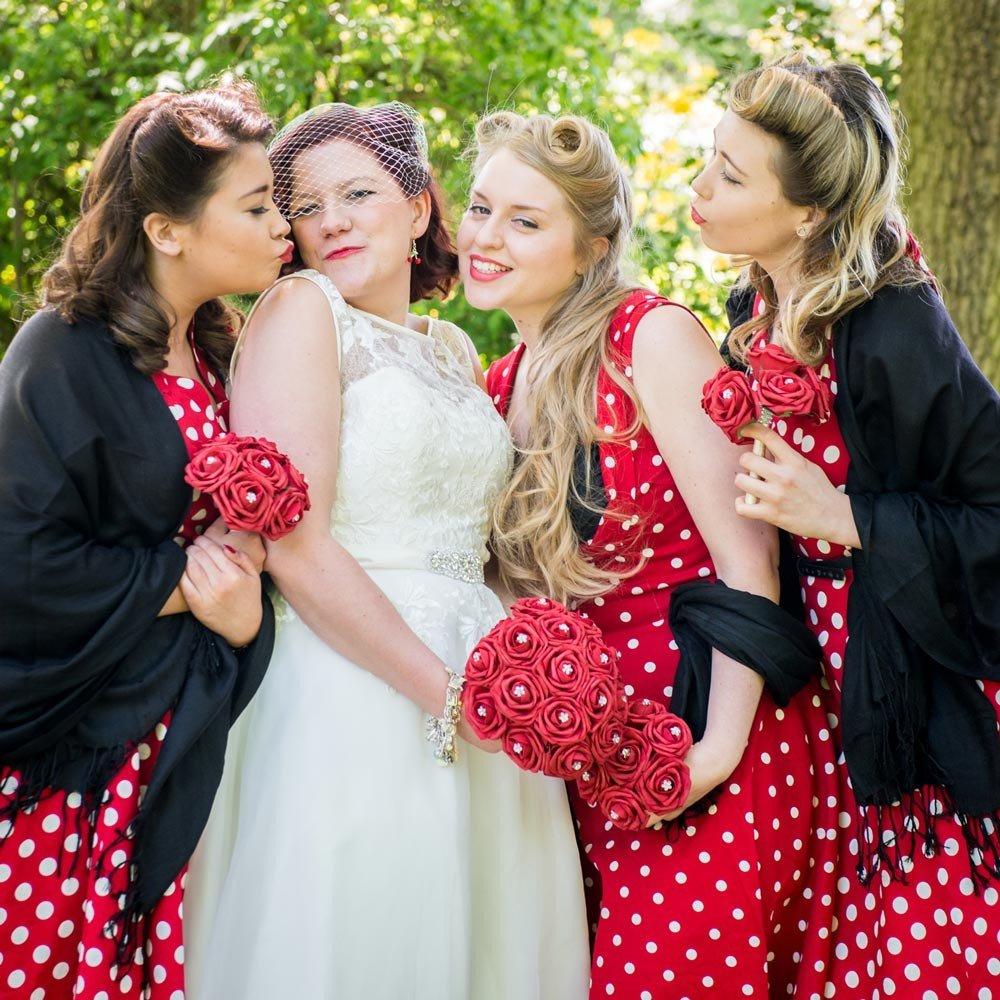 Vivien of Holloway
Vivien of Holloway is famous for making fun, retro style dresses that flatter all kinds of figures. The floral dresses will look amazing a summer wedding with a vintage feel, and best of all your bridesmaids will be able to wear them time and time again!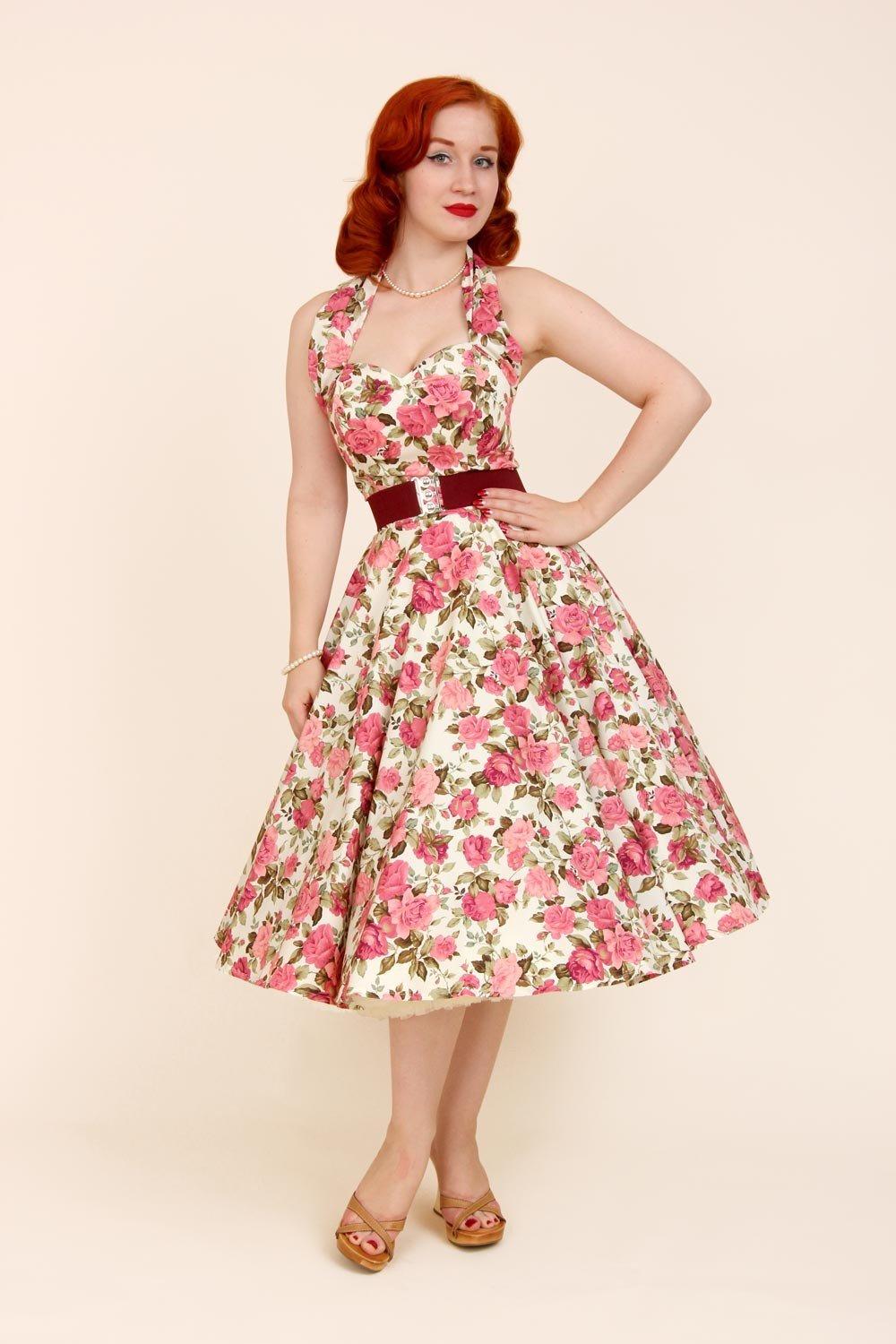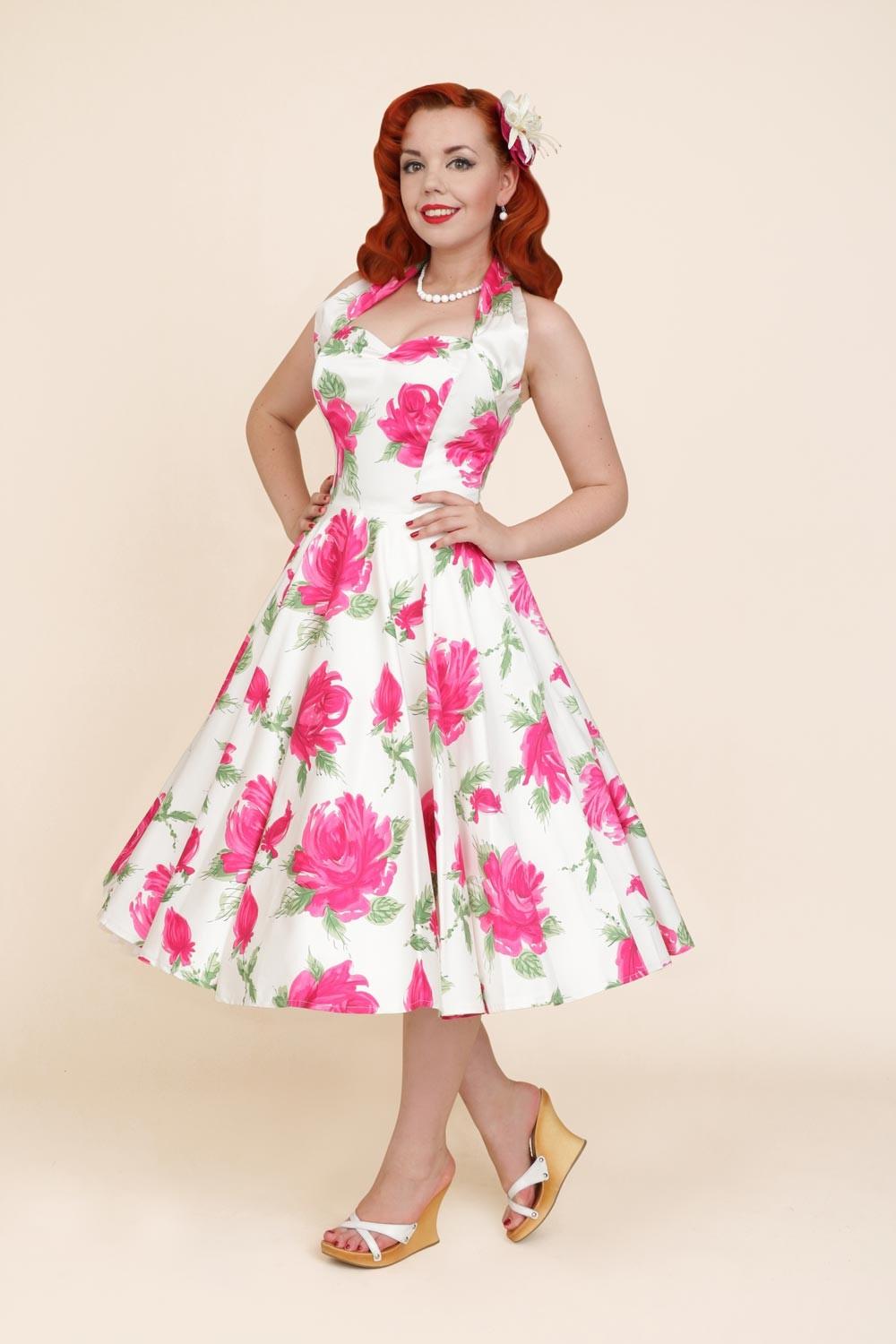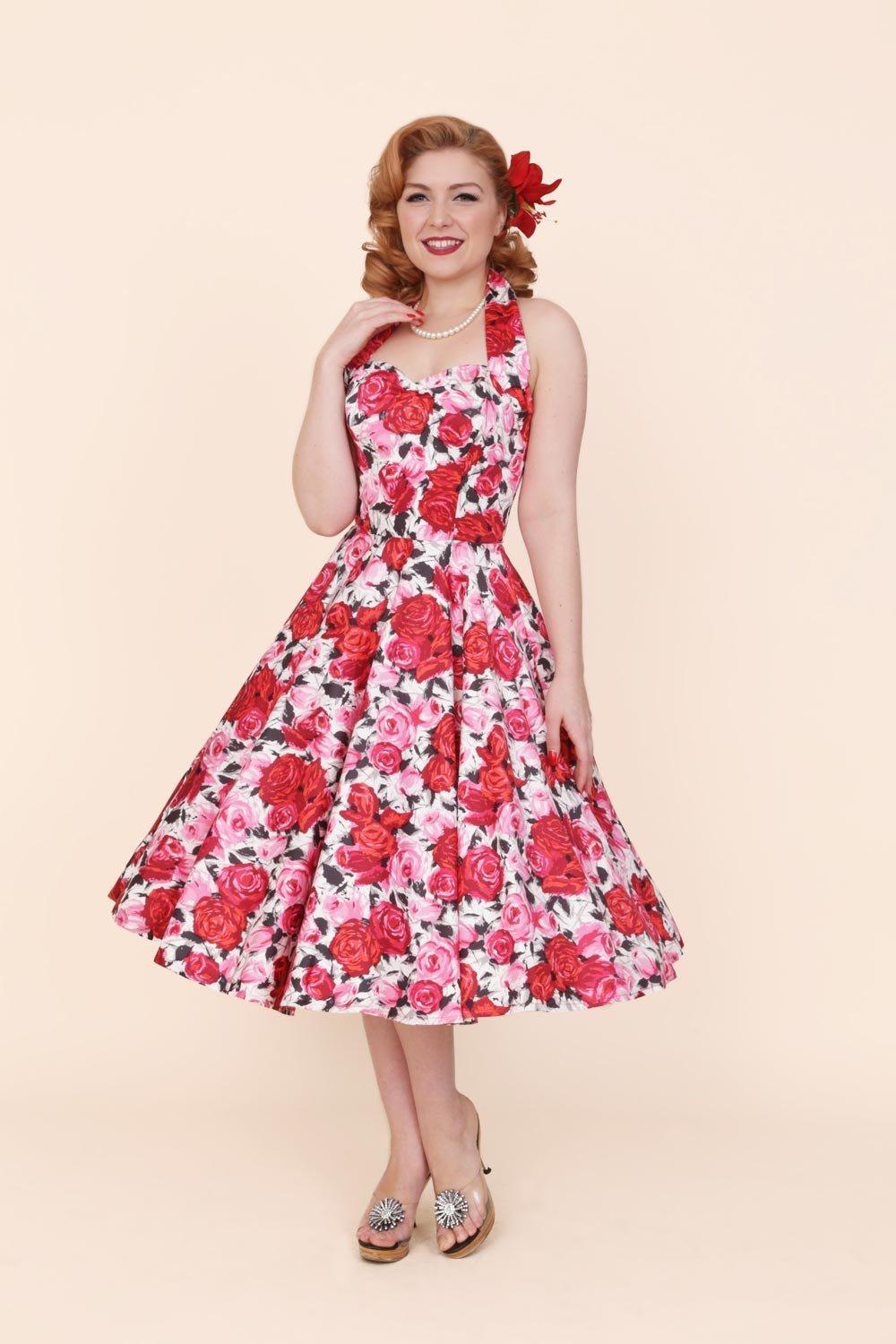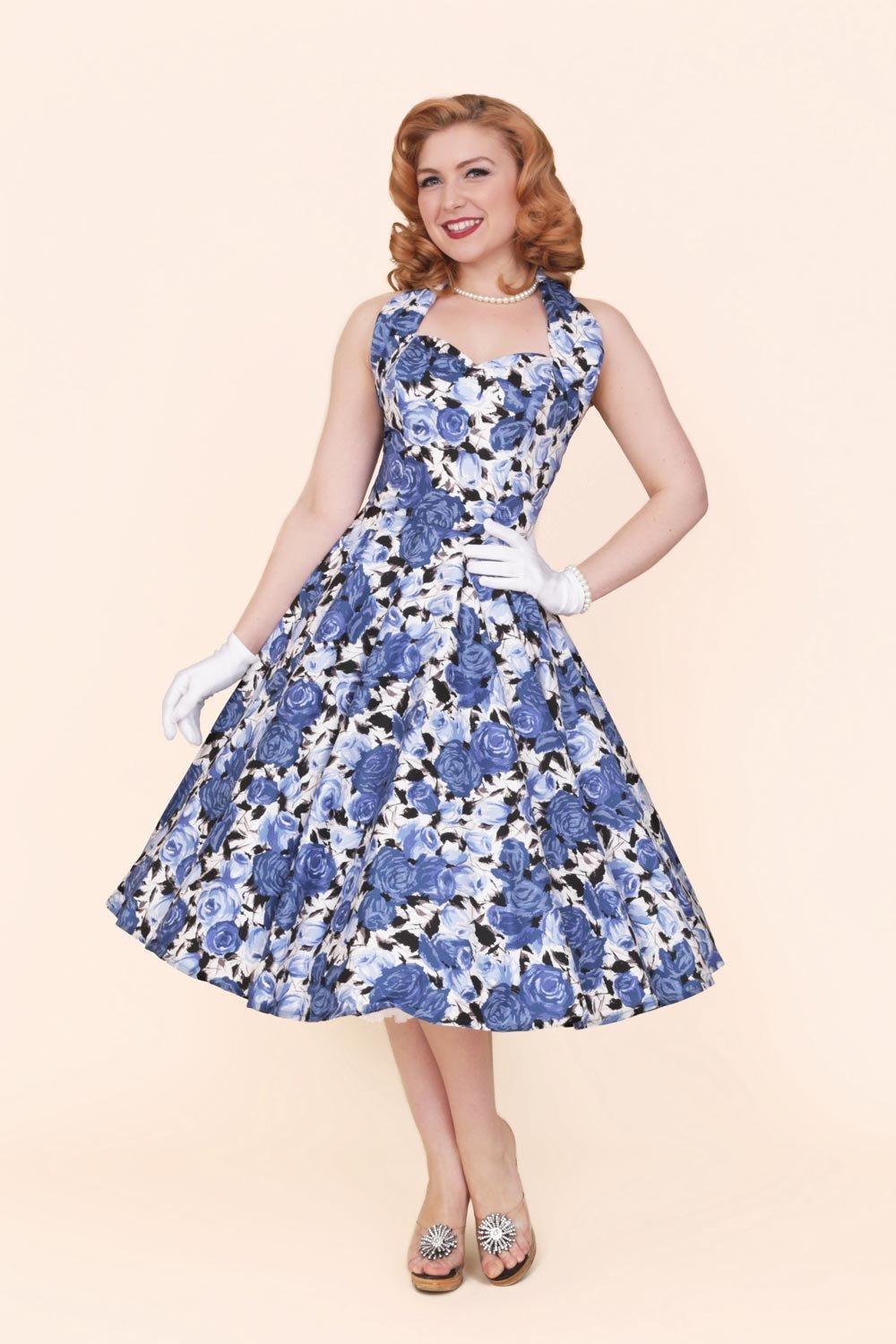 Marie from Vivien of Holloway explains: "With Vivien of Holloway dresses for your bridesmaids you get true vintage style that flatters all body shapes. Also you have the option to mix and match styles while still looking like a bridal party by keeping the fabric similar or the same."
Swinging 60s
Beautiful bride Holly opted to get bridesmaid dresses from the high street! She dressed both her bridesmaids in 60s inspired bridesmaid dresses from Topshop, complete with floral crowns. See more from Holly's real wedding.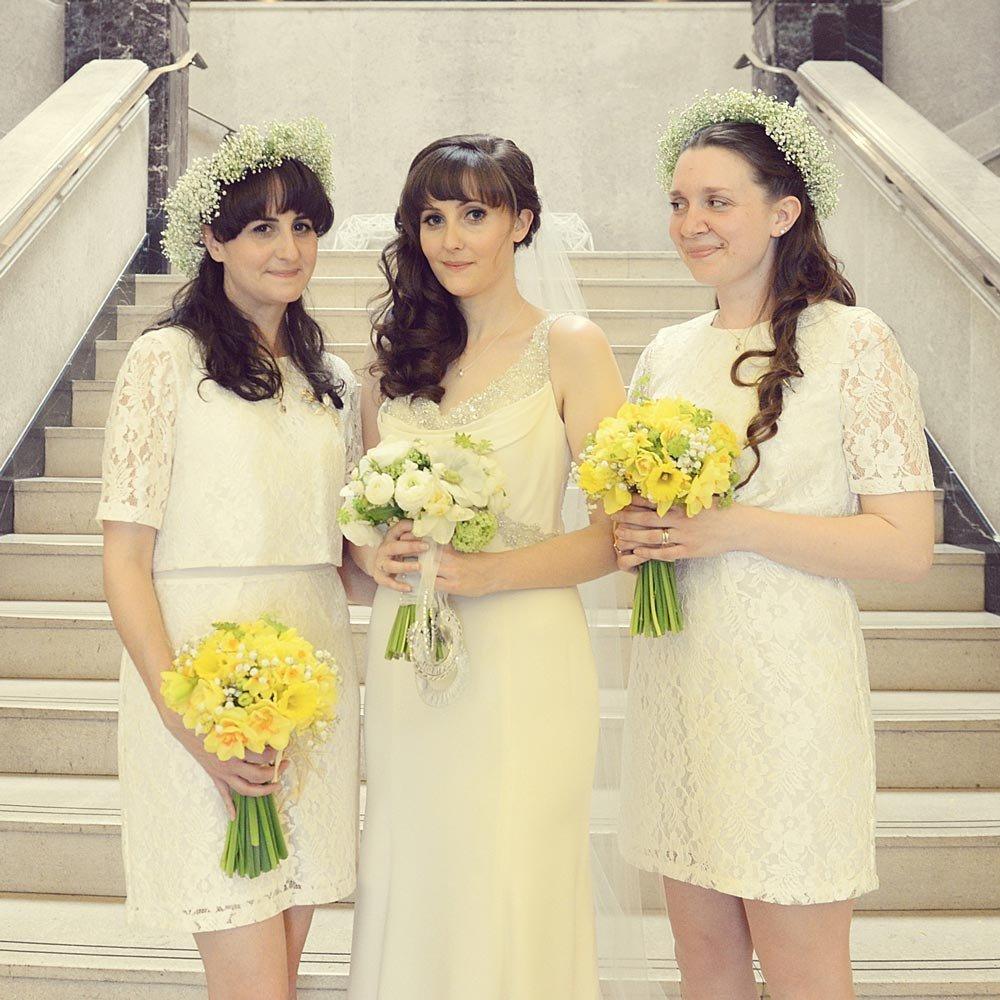 Kelsey Rose
Kelsey Rose bridesmaid dresses are perfect for brides who want a vintage feel but still want a more traditional look for their bridesmaids. The 2016 collection from Kelsey Rose features lots of vintage inspire lace, soft tulle and subtle sparkle all in pretty pastel shades – perfect for an afternoon tea party reception!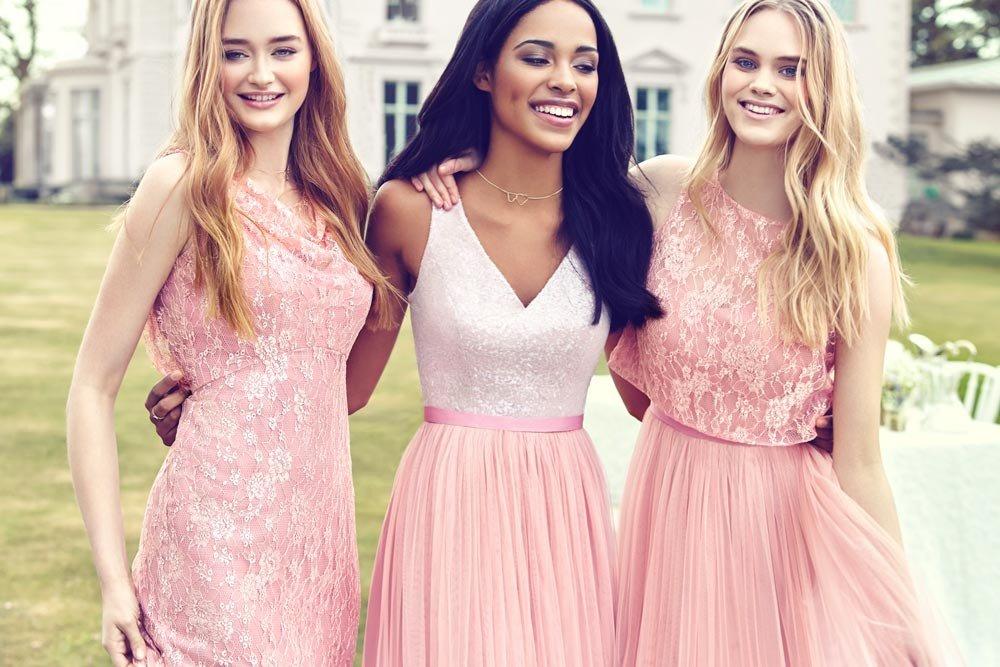 Pretty Eccentric
If you're planning a wedding inspired by the Great Gatsby, the bridal party dresses should match the 1920s theme. In fact the white dress is ideal for a Great Gatsby style wedding dress! These gowns from Pretty Eccentric will be loved by your bridesmaids, and they'll also be able to use them after the big day – the mint green dress is perfect for a Christmas party.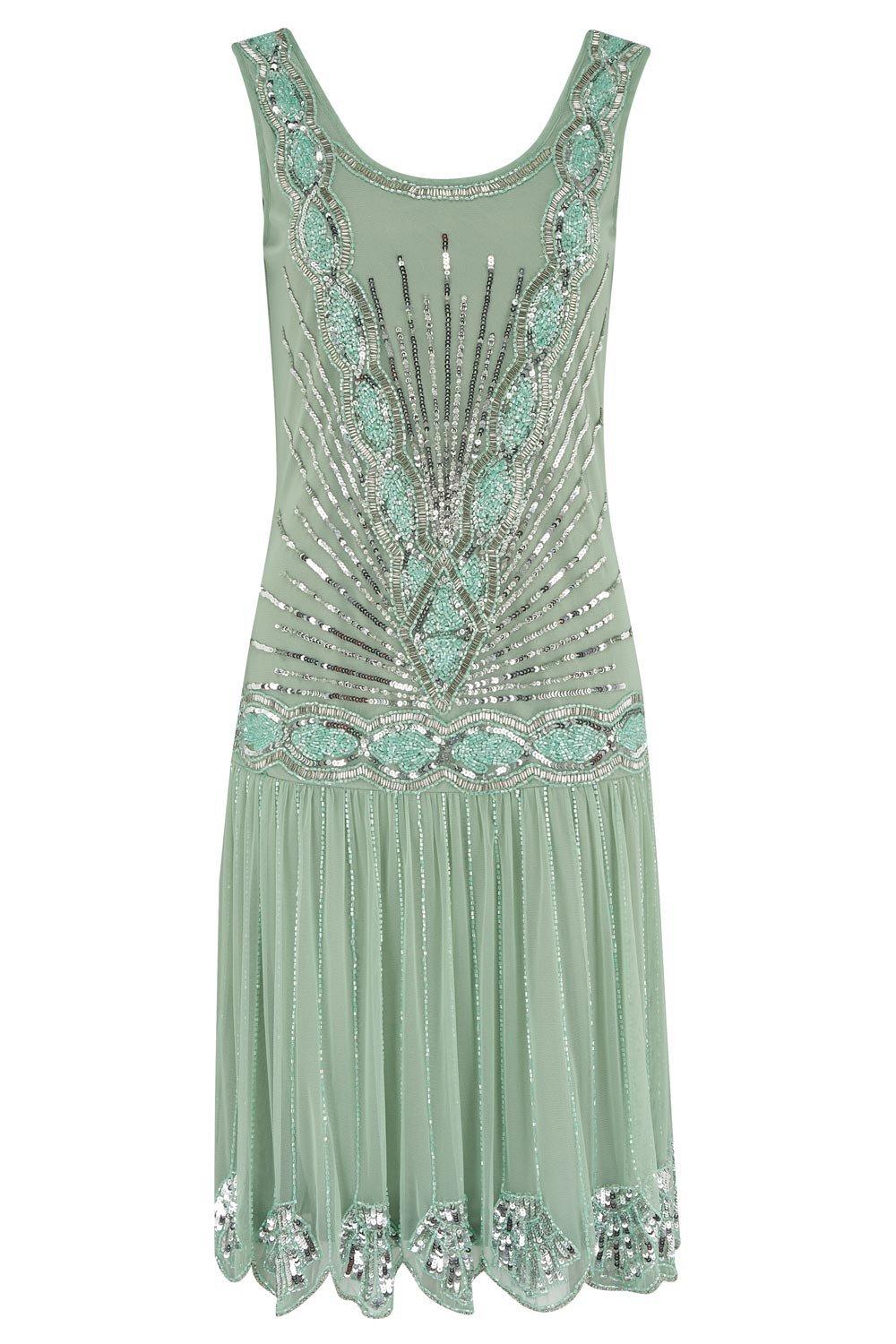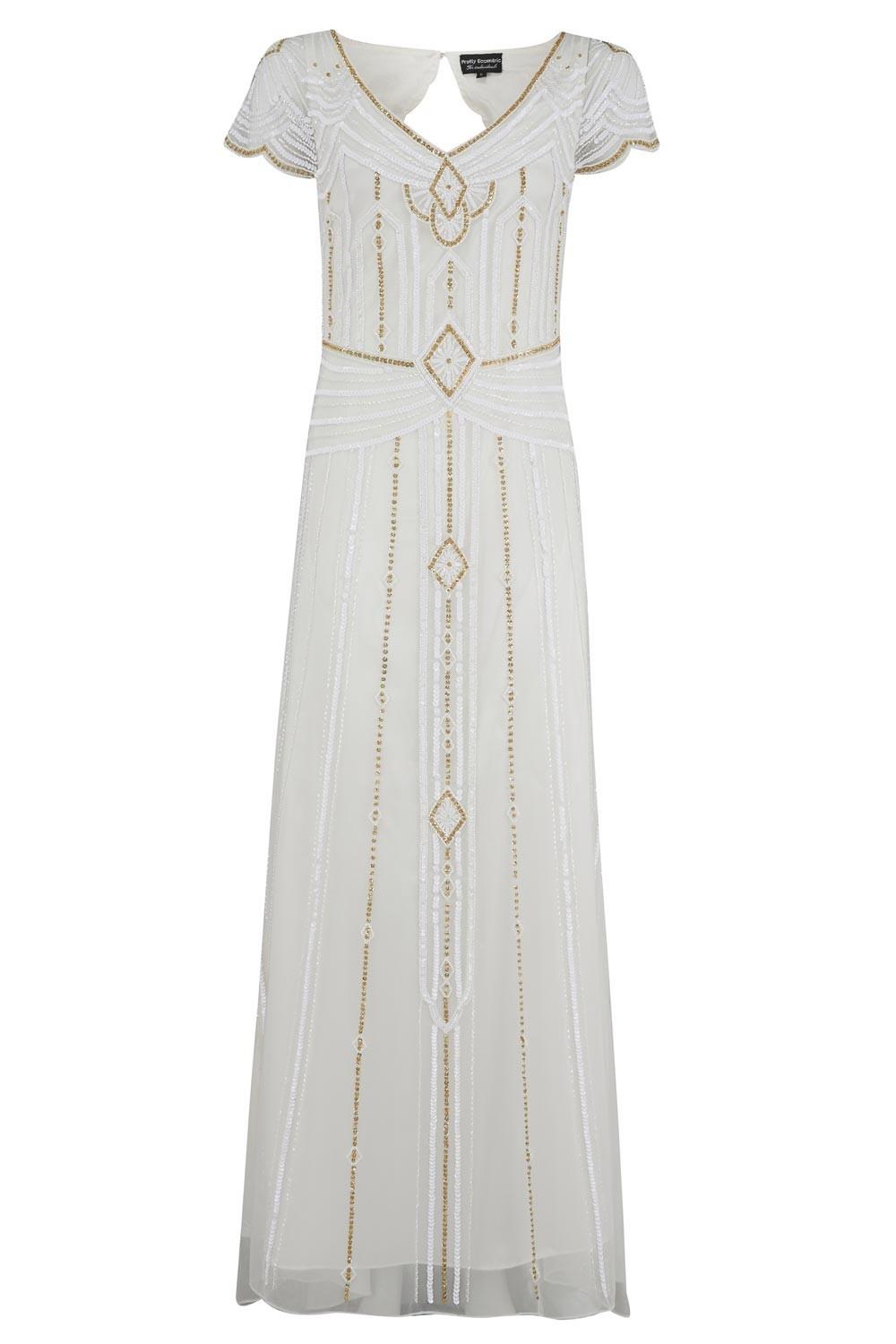 British Retro
Real wedding bride Nadine dresses her bridesmaids in floral dresses from British Retro and added two petticoats to each skirt to make them really flare out. It's safe to say, if you're dressing your bridesmaids in vintage inspired dresses, a shot of them spinning around is essential!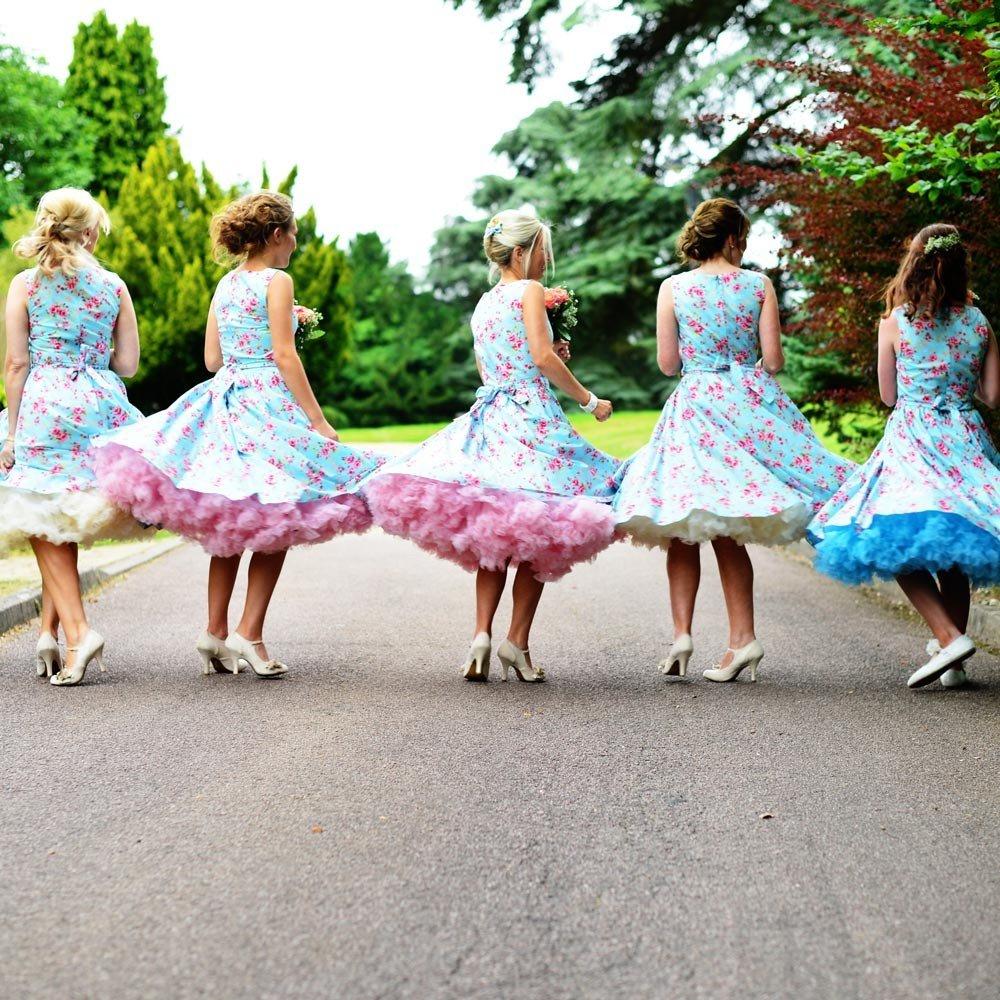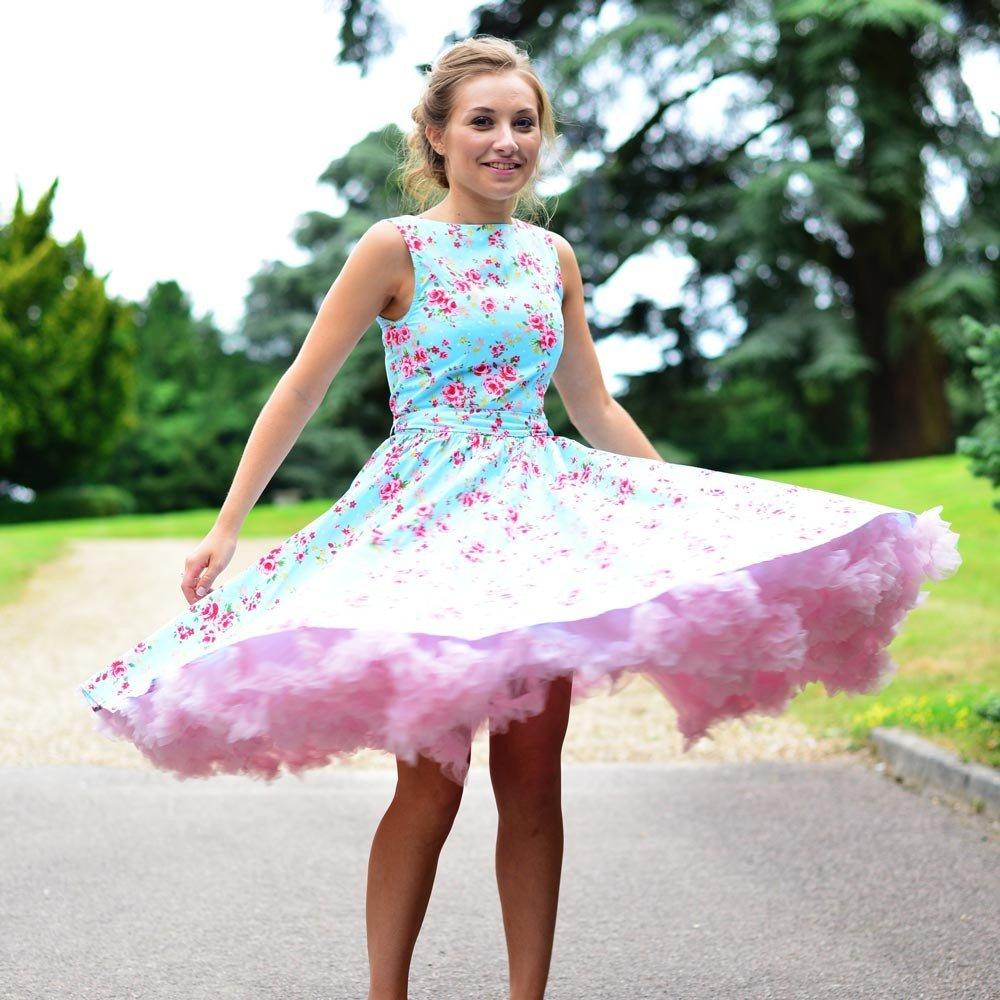 The House of Roxy
Vintage vixens will love these glamorous dresses from the House of Roxy – in fact, brides who adore all things retro might even end up snapping up one of these bridesmaids' dresses for themselves. The red halterneck dress would work well next to a halternecked wedding gown, whilst the polka dot dress is ideal for a more glamorous affair.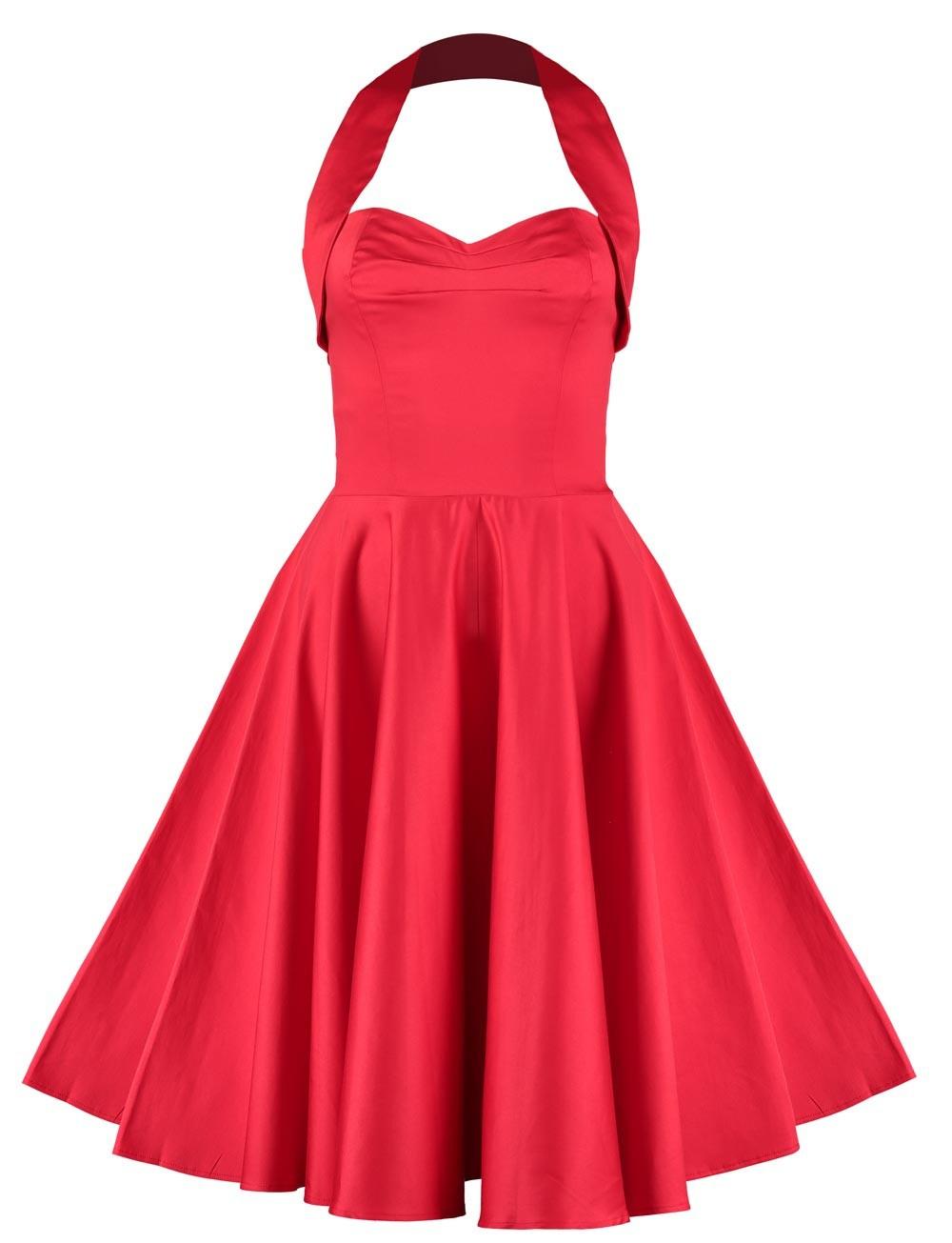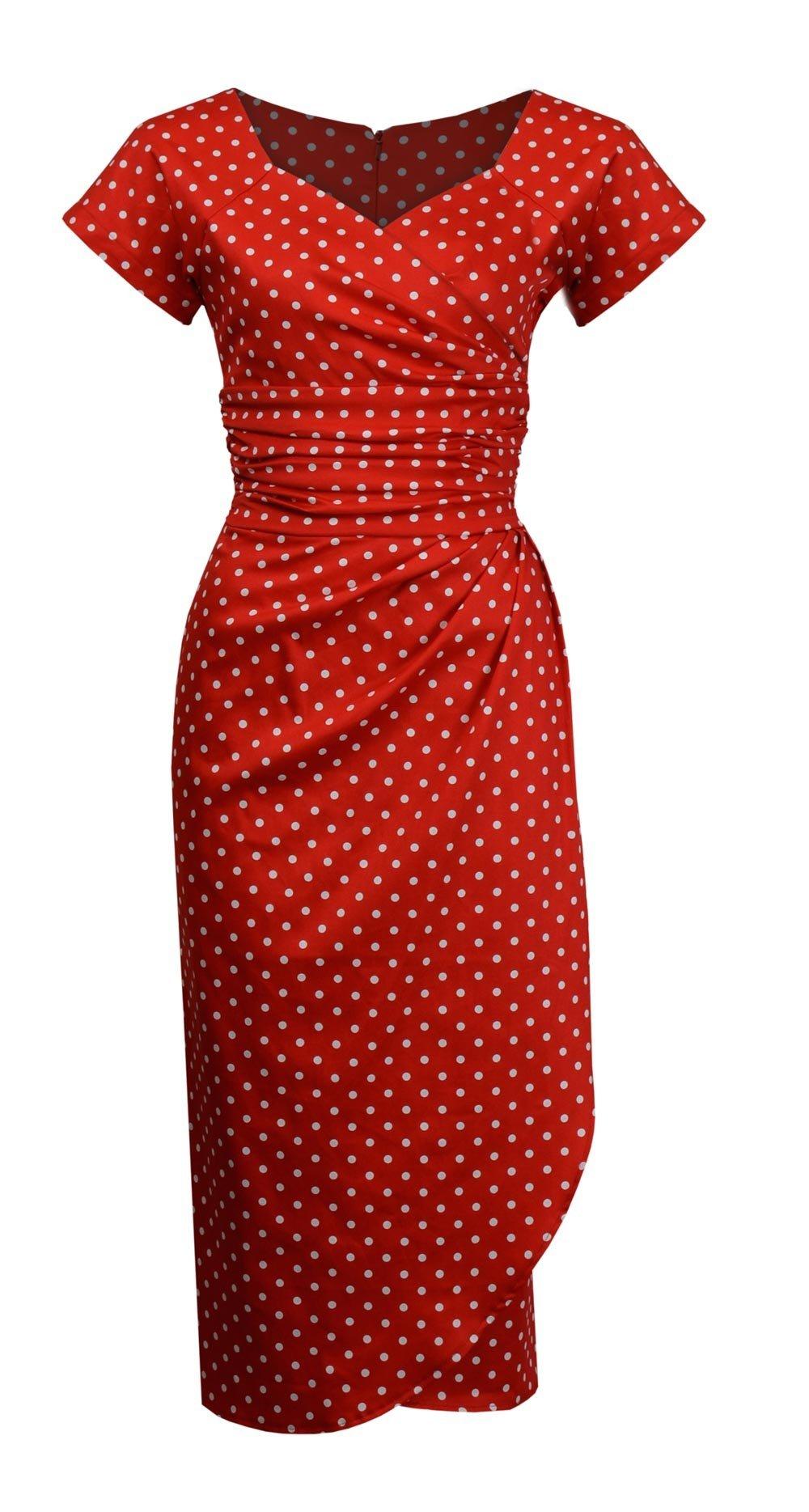 Lady V London
Lady V London produces beautiful 1950s style dresses in a range of gorgeous fabrics. In fact, one of the Hitched team decided to use their dresses for their own bridesmaids!
Our designer, Heather (pictured with her best girls below), explains why she went for vintage bridesmaid dresses: "My husband and I chose to have a retro '50s style wedding. We love that era, everything from the clothes to the music. I was searching online for 50s bridesmaid inspiration and found Lady V London's website. I saw these beautiful swing dresses, all the same style but all with different coloured floral patterns, and thought it would make a unique addition to our wedding, rather than sticking to traditional single colour bridesmaid dresses."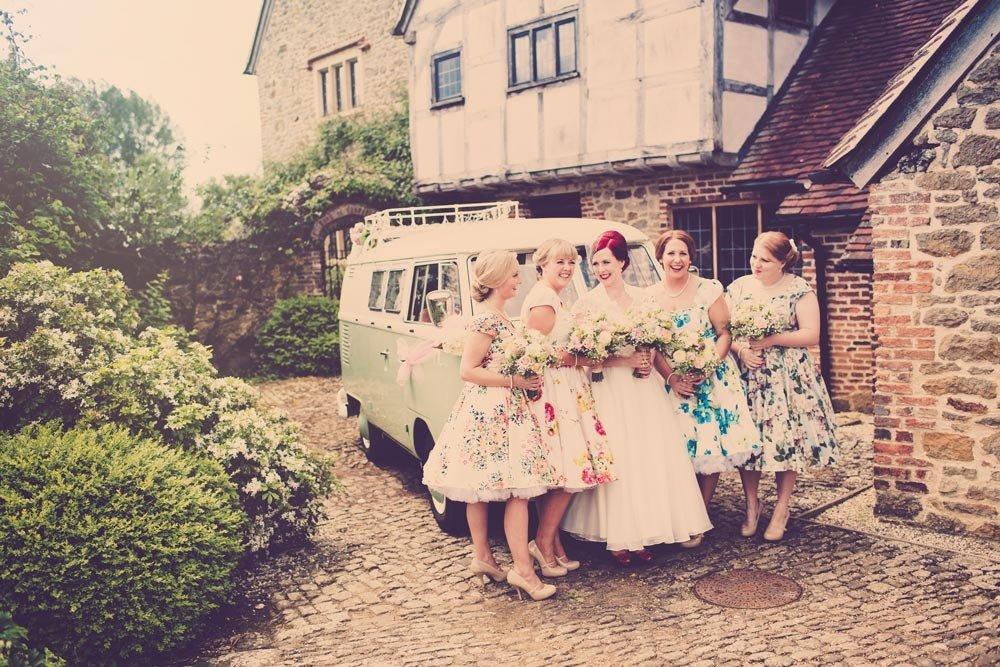 Image credit: Beki Young Photography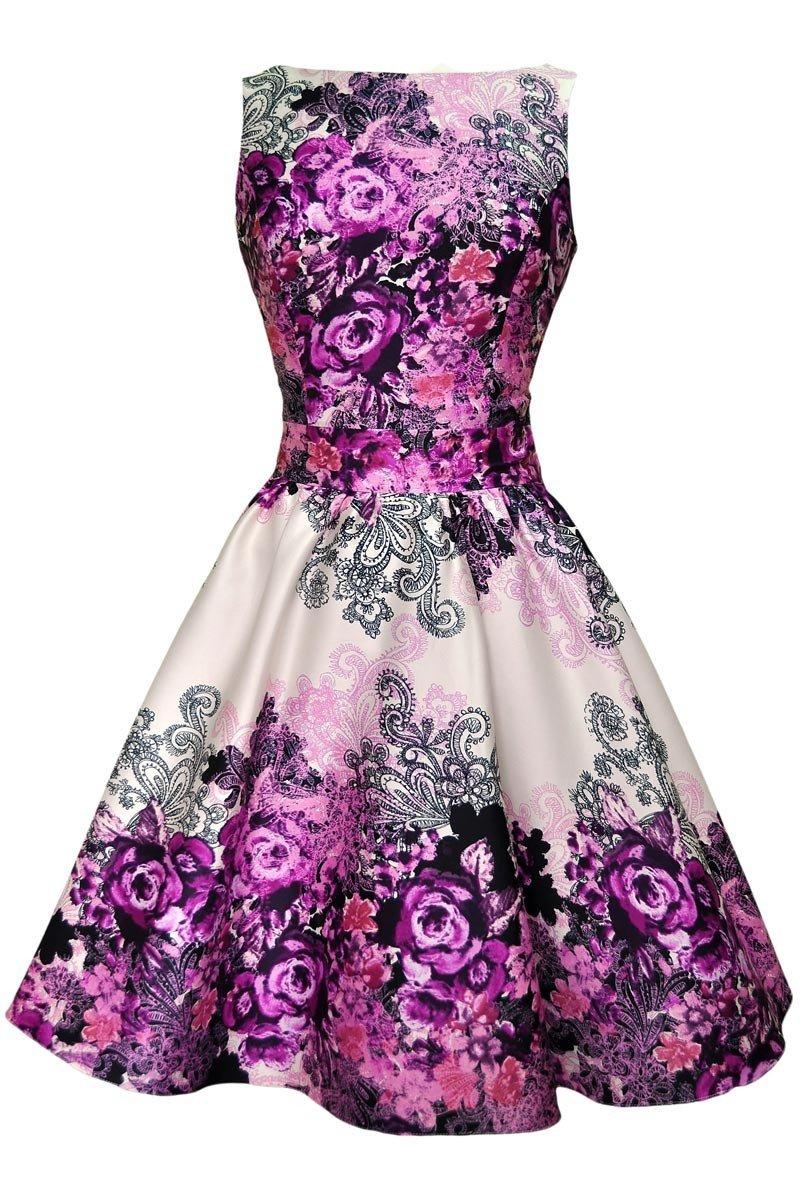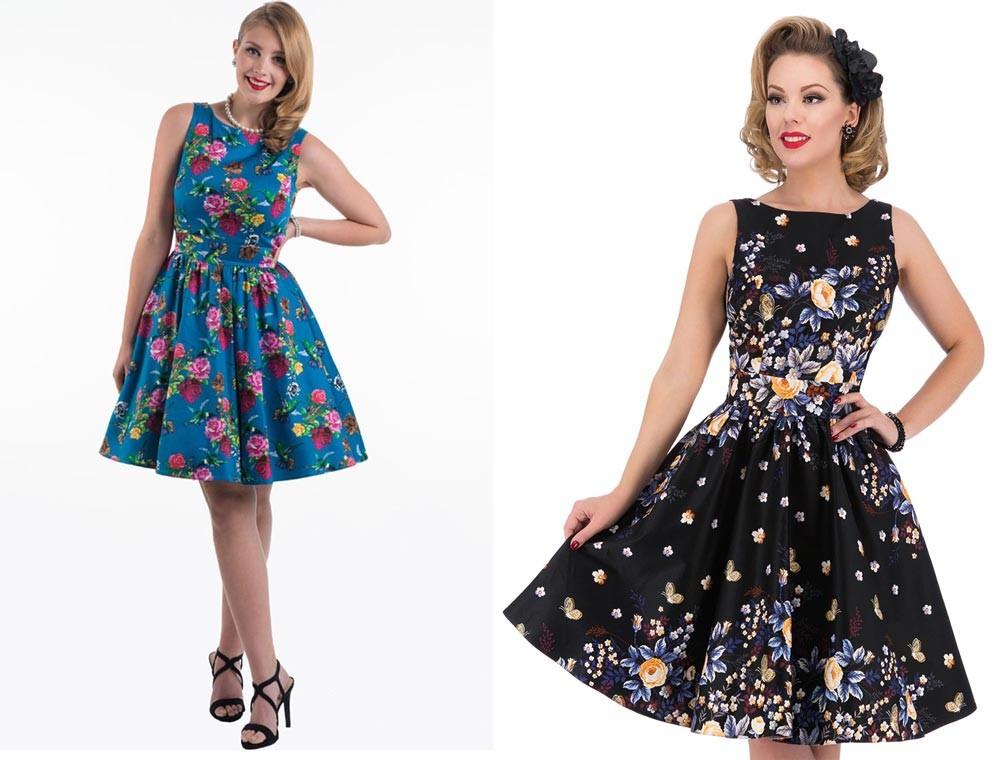 70s Style
This bride, photographed at Dewsall Court, had a dreamy 1920s style wedding dress but channelled a different vintage era for her bridesmaids with these fabulous, long sleeved dresses influenced by the 1970s.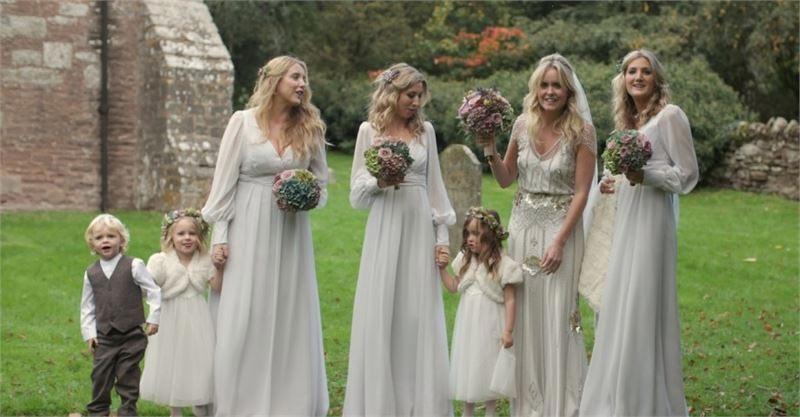 Floral Prints
Any kind of floral print helps to add a vintage feel when it comes to bridesmaid dresses. We love these Cath Kidston-esque gowns, snapped at East Horton Golf Club, and I think it's a pretty safe bet that the bridesmaids love them too!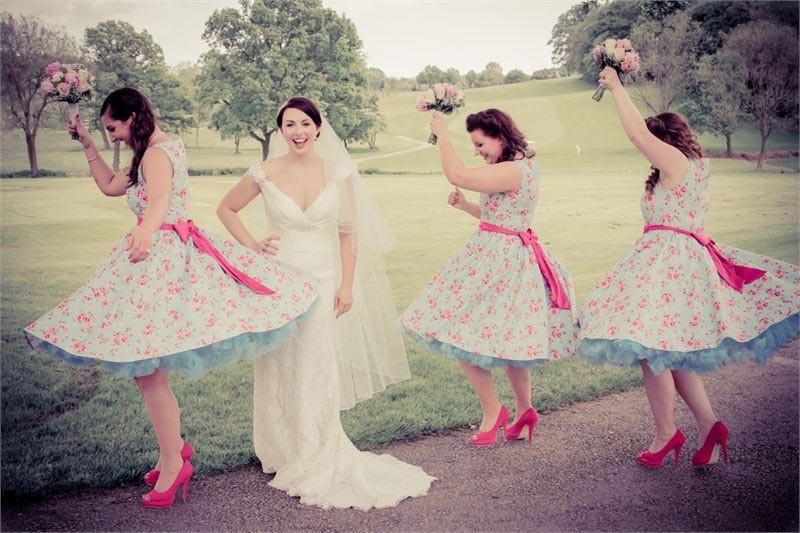 1950s Fun
These stunning 1950s bridesmaid dresses from True Bride look like they belong in Grease, in the best possible way!  We love how they've been styled with cute white silk gloves too.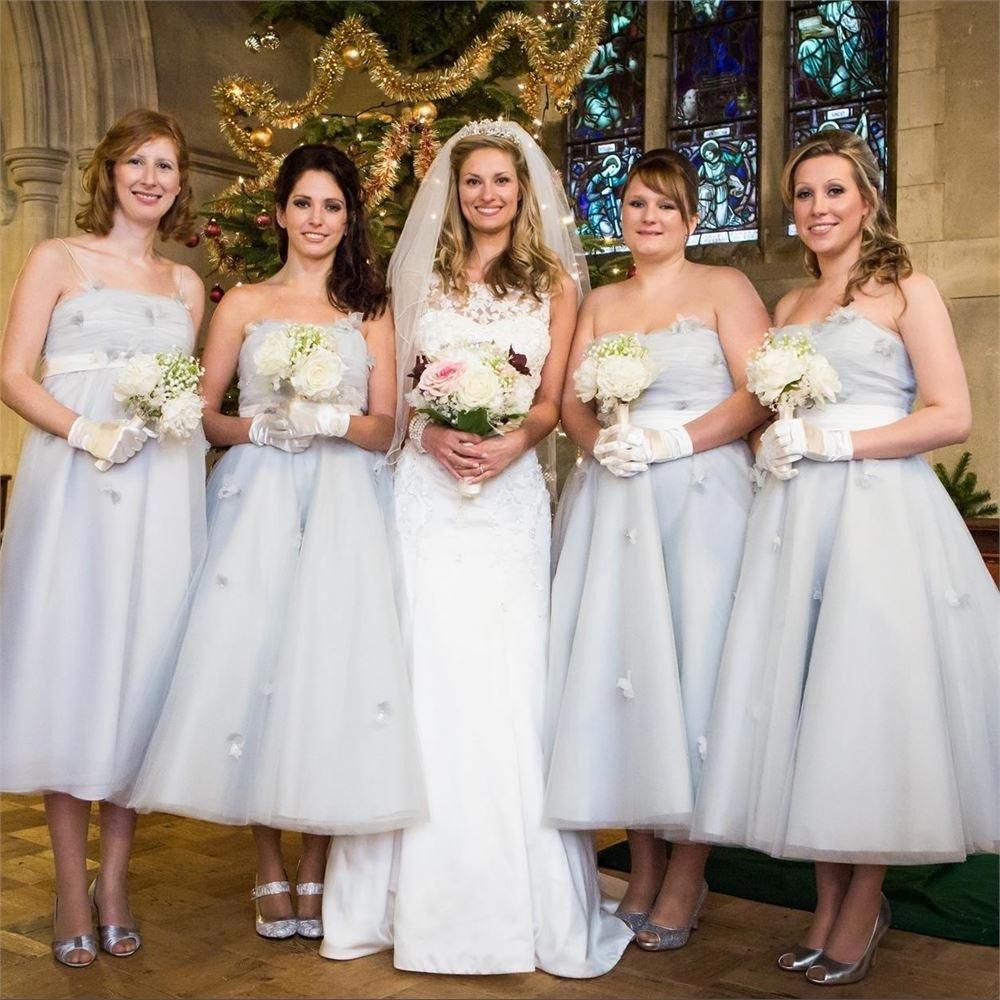 Image credit: Rosedene Bridal
Once you've picked out your favourite vintage bridesmaid dresses, why not check out our round up of the best silver shoes to go with them?