The 6 Things I Learnt Finding My Perfect Plus Size Wedding Dress
How do you know you picked the right wedding dress? When you look back at the photos and think, 'Wow, I looked good!' That's exactly how it is for Hollie - and she shares the 6 steps to feeling like a plus size princess on your wedding dress hunt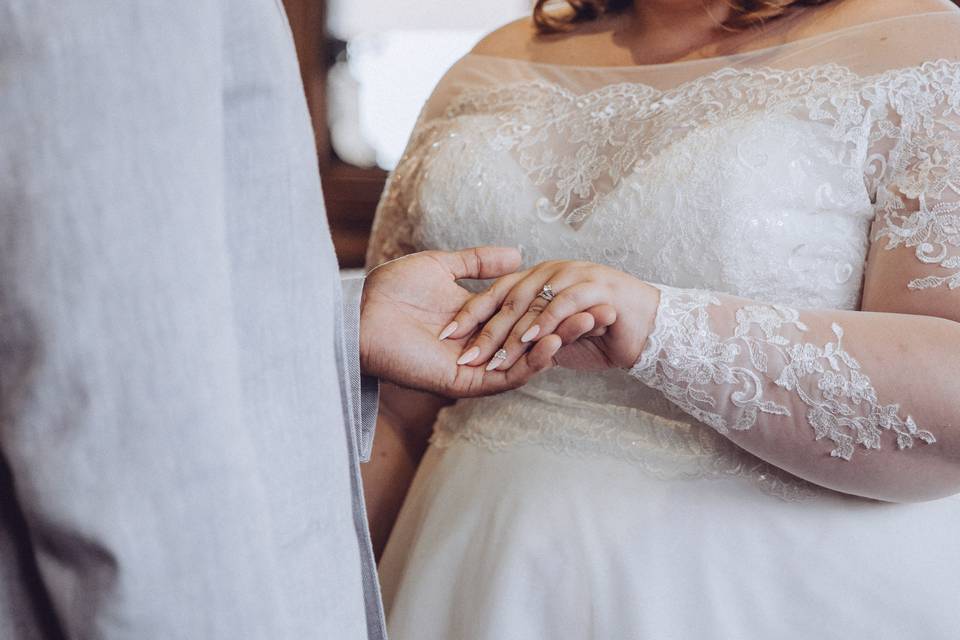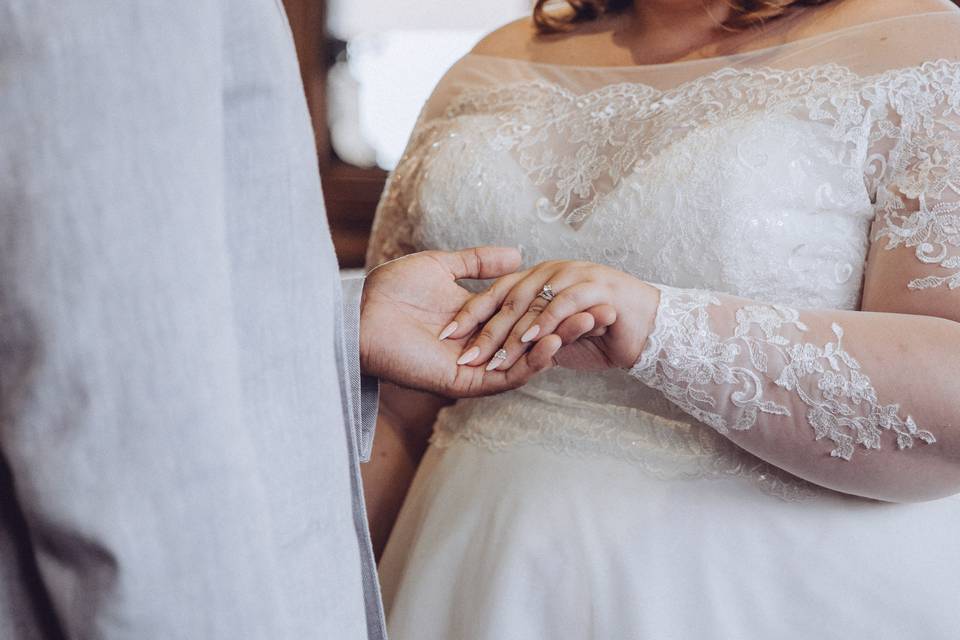 I'm plus size and have been for my whole adult life. Generally speaking, I'm pretty confident and I like to think I've got a bit of style and sass when it comes to what I wear. I'm not much of a wallflower – I'll talk the ears off anyone at a party and will be one of the first up and dancing.
When I got engaged and started planning, I didn't have any negative thoughts around wedding dress shopping at first. We had already planned to get married on a pretty tight budget and I'd told my partner that I wasn't fussed about a wedding dress.
Well, that's what I thought at the start! As time went on, I realised that deep down, I did really want a wedding dress. I wanted to feel like a princess on my big day, wearing the kind of dress I'd never worn before. So, what was really stopping me from going all out and getting that perfect dress?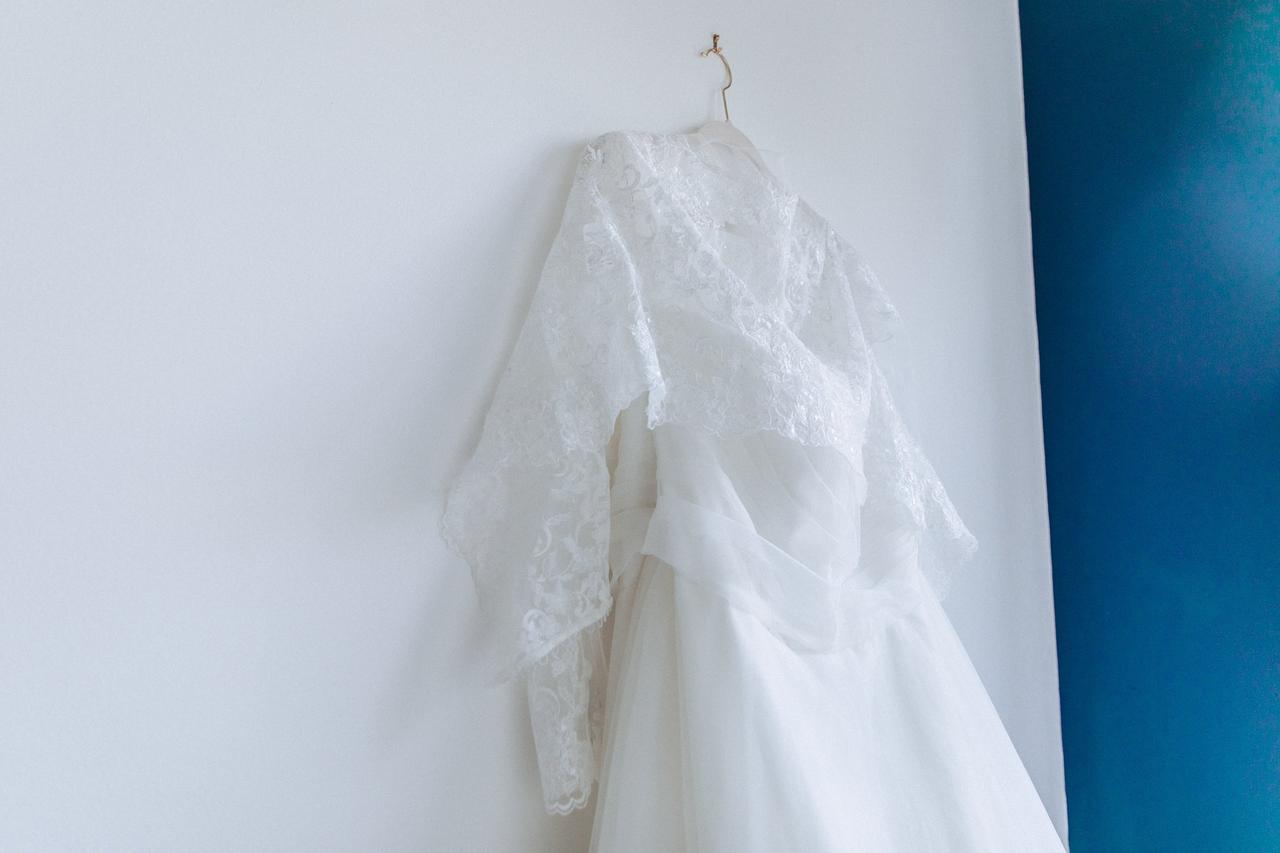 When I was wedding planning, I vividly remember heading online to search for plus size wedding dresses and being slightly disheartened by what I saw. The images staring back at me weren't quite the fairy tale dresses that I had always thought about as a kid. In fact, the ones that I did like didn't seem to come in my size. After a very brief attempt at looking on the internet, I decided I would just get a basic dress from a standard shop and that would be good enough.
Then my lovely best friend jumped in and took me to a wedding show, where I was greeted with rails and rails of wedding dresses to try on. Although she assumed I would be excited, I just knew not to get my hopes up, because there probably wouldn't be anything my size. She was adamant we should at least look. Begrudgingly, I walked over, acting as if I really wasn't fussed because I knew we were setting myself up for disappointment.
Can you believe my eyes when I saw a rail of plus size dresses to try?! I couldn't believe it. I tried the first dress and my friend had tears in her eyes. So did I. I felt like an actual princess. I felt like I needed a chariot to pick me up and take me home. The fit, the feel, the fabric, everything felt so magical. So much doubt had entered my head that I didn't think it was possible to find a plus size dress that I loved - but here it was!
Here are 6 things I learnt when finding my perfect plus size wedding dress.
1. Don't Write off Wedding Dresses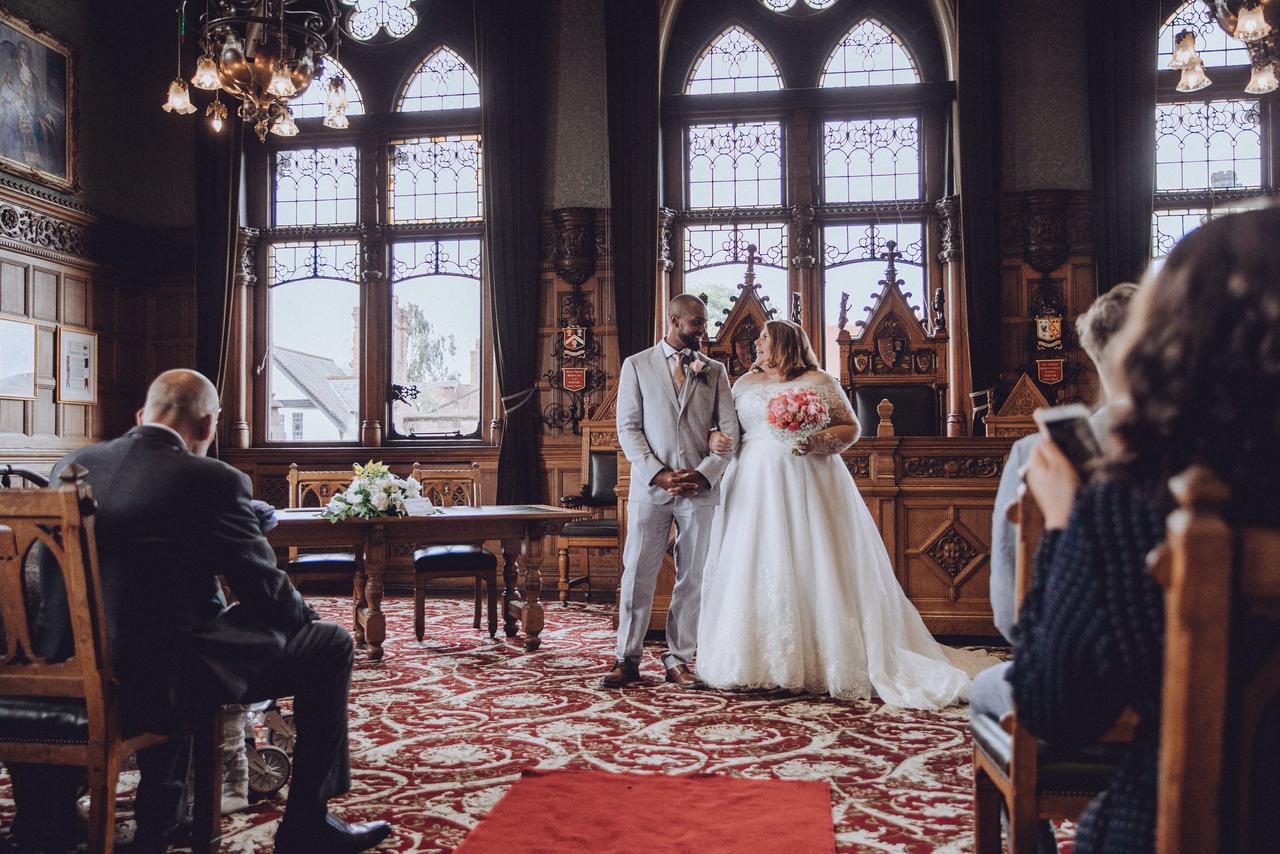 Firstly, don't write off having a wedding dress just because of your size (a bit like I did). If you really want to have an occasion dress and not a traditional wedding dress, go for it. If you're attempting to push it to one side for fear that you might not find one that will fit you, don't!
There are now so many more options for brides-to-be of all sizes and shapes. There are even dedicated bridal shops who just deal with plus size brides. If you want a bridal dress, no matter your size, you'll find one for you. Don't get me wrong; you will probably have to do bit more research than your average bride. However, that just means you might have to ring up bridal shops before you visit, explore online stores and maybe travel a bit further to find the right dress for you. Just keep looking.
2. You Don't Need Added Pressure
I felt the immediate pressure of needing to look my best when I was wedding planning. Not just the pressure from society, but from myself. I wanted to look more beautiful than ever and couldn't help feel as though I should lose weight. As a plus size woman, I'm not new to hearing weight loss talk and it felt almost expected to try and lose weight for my wedding.
But I decided that wasn't an added pressure I needed.
My now-husband proposed to me at the bottom of a windy mountain while I was a pregnant, sweaty mess after walking in the Peak District. He loved me at my worst, so no matter how I looked on my wedding day, I knew I'd knock him off his feet! The same goes for you. Your spouse to be isn't going to refuse to say 'I do' if you haven't dropped a dress size.
What I would say is if you have underwear that makes you feel more confident, wear it when you do your dress fittings, and on the big day too. Things such as high-waist knickers, shapewear and push-up bras can all go towards helping you feel your best. Wear them when you're trying on your dresses because it's amazing how they can really change an outfit, which will go a little way to boosting your confidence if you start to wobble about what you look like.
3. Remember That Wedding Dresses Can Be Altered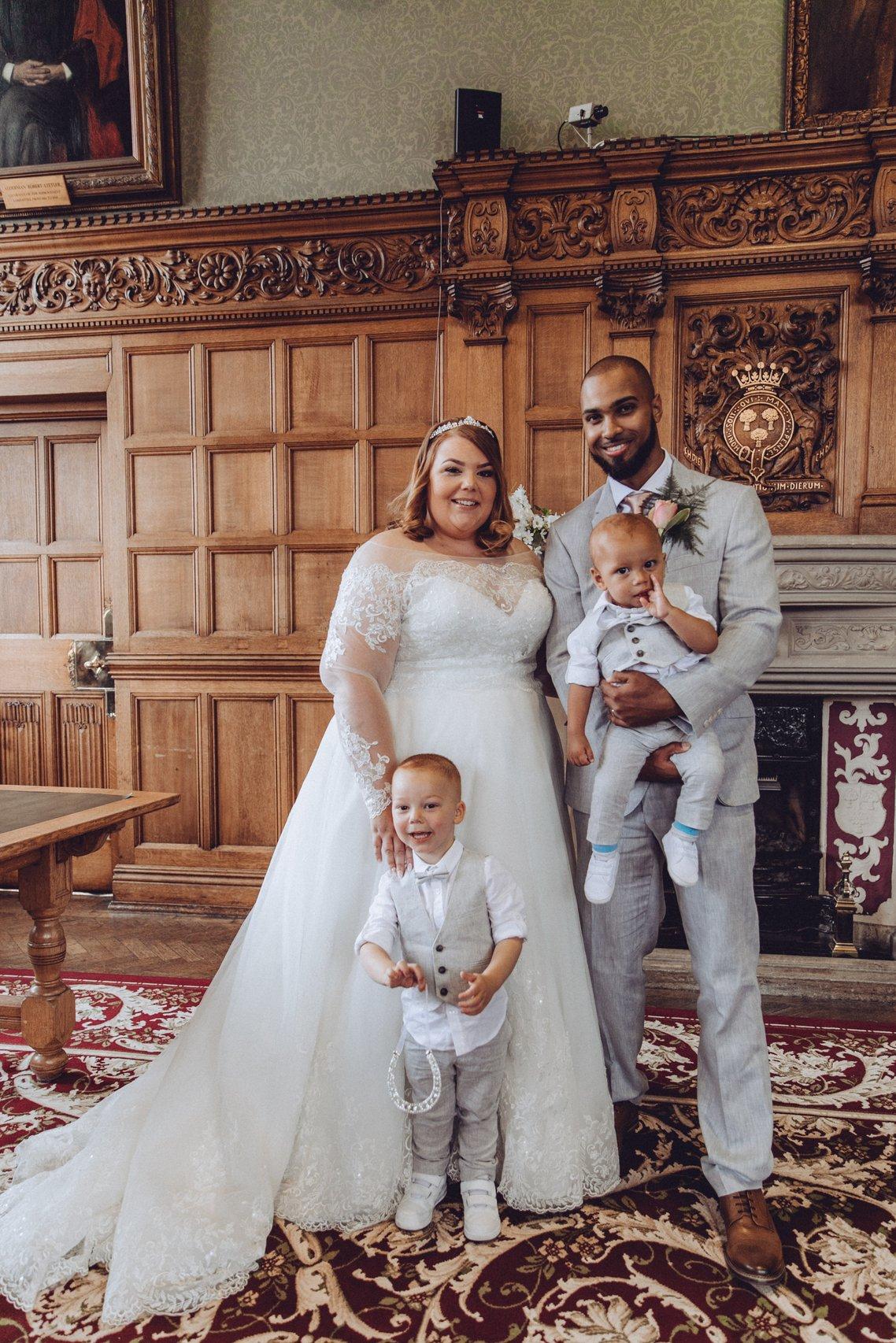 I found a stunning dress very quickly. I was very open minded (you need to be as open minded as possible!). I knew I wanted sleeves of some kind but didn't want to be fully covered up and I definitely wanted a fit and flare silhouette. Other than that, I was totally open to anything. I knew what sizes I needed to be looking for, but I know from my usual clothes that different brands can fit differently. This is the same for wedding dresses.
People say that wedding dresses tend to be a snug fit. I actually ended up going down a dress size for my perfect fit, I really think it's all down to body shape. Try to ignore the numbers. If you're a size 20 but end up in a size 22 dress – that's OK! It's all down to fabrics and cut. It's nothing personal.
If you find the perfect dress but it doesn't quite fit, it can be altered. I had the length and the lace altered on mine but you could have anything from the sleeves changed to a corset being tighter. A big tip from me is to have a look at people who can make wedding dress adjustments locally. I found a lady in my village who did dressmaking as a hobby and she did an amazing job at a great price.
4. Find Inspiration on Instagram
Social media has its ups and downs but it's brilliant for finding other plus size brides who look like you for all kinds of inspiration. From the dresses people are wearing to realities of being a plus size bride, you'll realise you're not alone. They will remind you that it is possible to be a plus size princess! It's also a great resource for finding dress shops that cater for plus sizes and also high street or online clothing retailers that offer plus size bridal outfits too. You'll soon realise that you are not the first plus size bride that ever existed.
5. Keep Your Head Up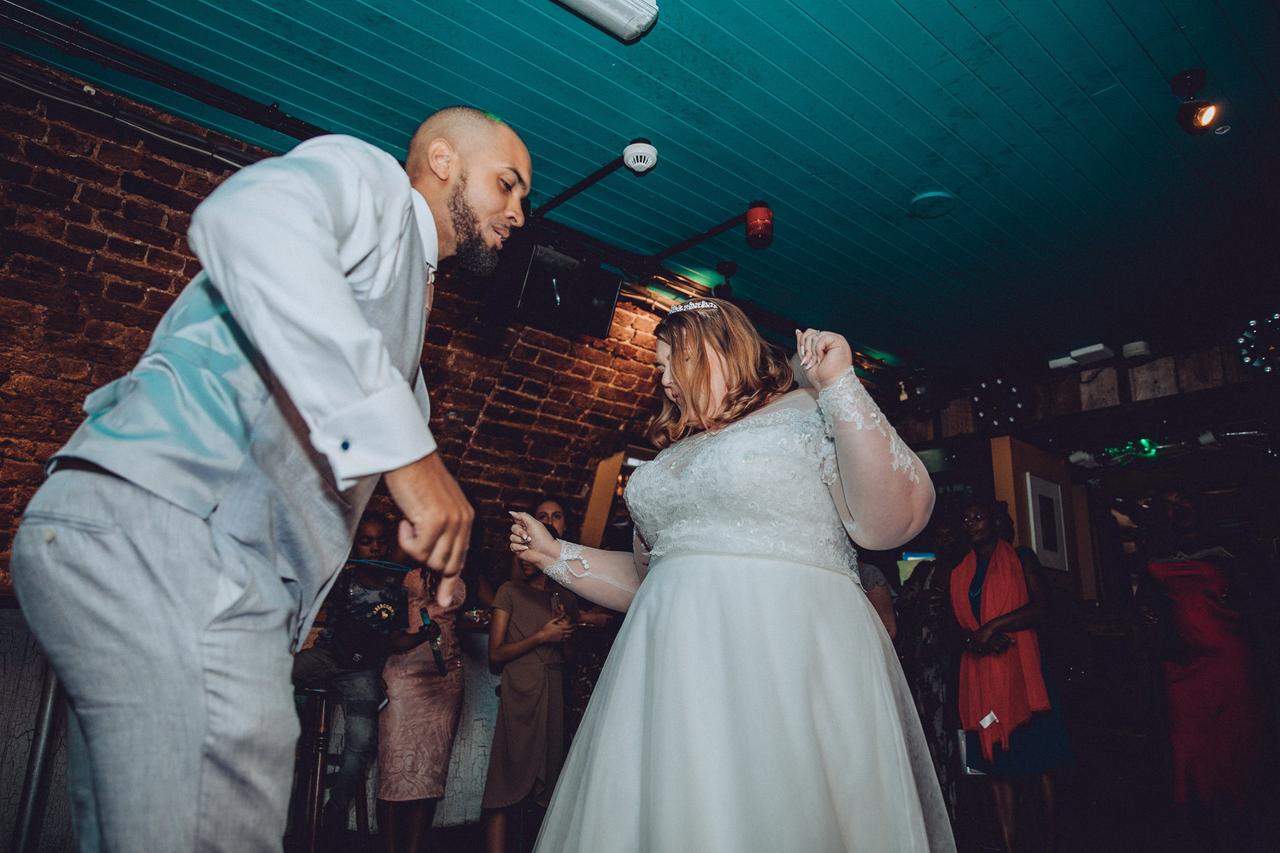 My big wedding-dress-shopping lesson was confidence. I'm not just talking about the way I look, but also confidence in actually owning my experience. For me, that meant looking the shop assistant in the eye, keeping my head up and firmly but politely asking if they had a plus size range. It was about trying on dresses and saying, again, firmly put politely, 'You need to let me pull this section of the dress over my belly.' (Sometimes the bridal shop staff help you into the dresses as they can be pretty hefty!) I hear lots of stories of people having negative experiences, but if you start with confidence from the get-go, I really believe you'll have a better experience.
6. In the End? It's Just a Dress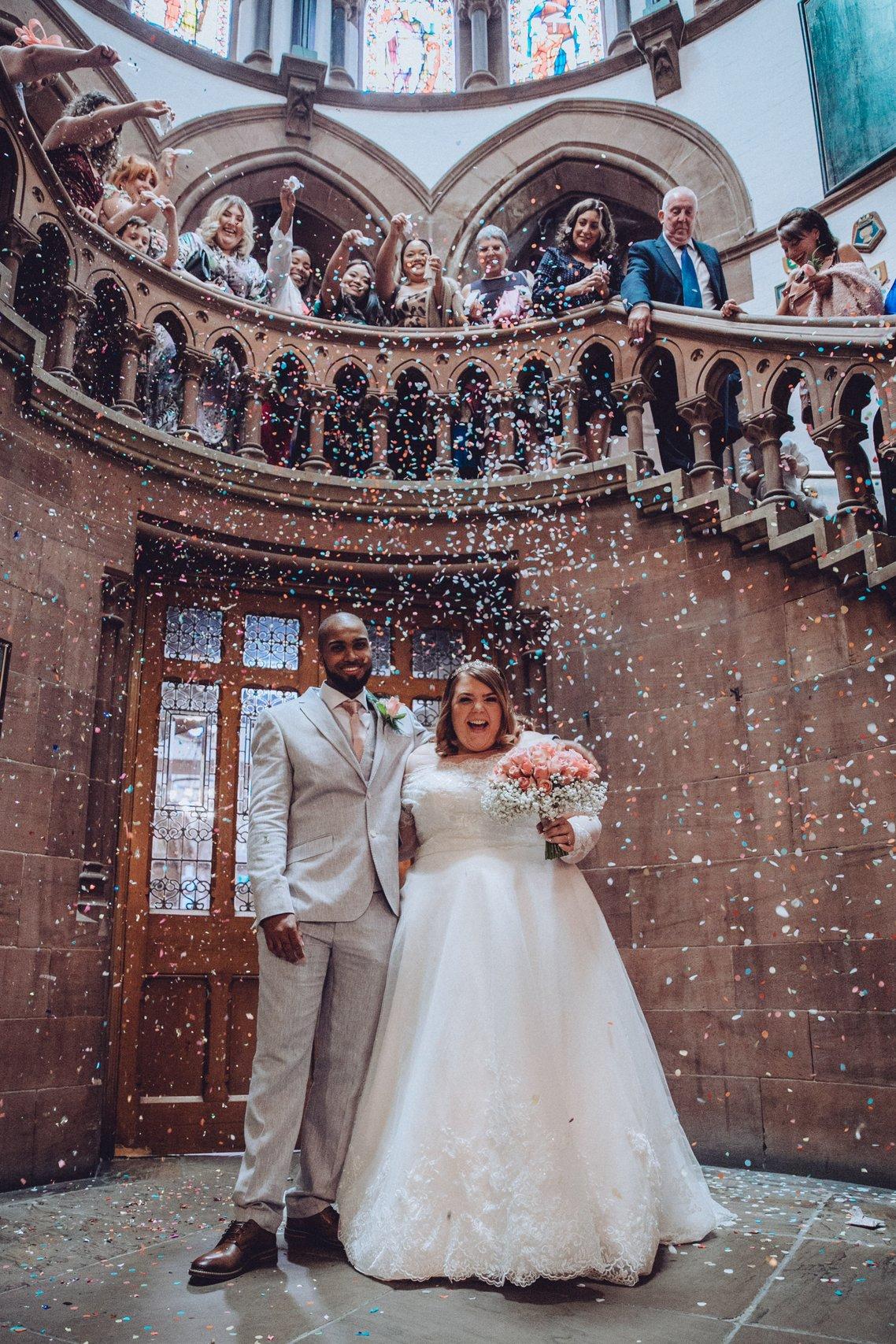 At the end of the day, while we might want this magical wedding dress from our childhood dreams, ultimately it really is just a dress for one day. Yes, it's a special day but that's the key; it's the day that's special! Enjoy the entire process as much as possible and don't let the hunt for a wedding dress dampen your spirits when it comes to getting married.
Whether you go fully bespoke or grab a dress from an online clothes shop, at the end of the day, you're marrying the love of your life and I guarantee they'd still say 'I do' if you were wearing a paper bag! No matter what, you will look incredible and you will feel amazing. I still look at my wedding pictures and wish I could wear the dress again, I look back and think 'Woah, Hollie, you looked gooooooood!'
It's going to be your special day - go and be the absolute showstopper that you are.
Photography by Kaye Ford.
Do you love Hollie's bridal look as much as we do? Her stunning dress was from Rebecca Ingram.
For more confidence-boosting tips and gorgeous fashion inspiration, follow Hollie's adventures on Instagram @hollieplus.