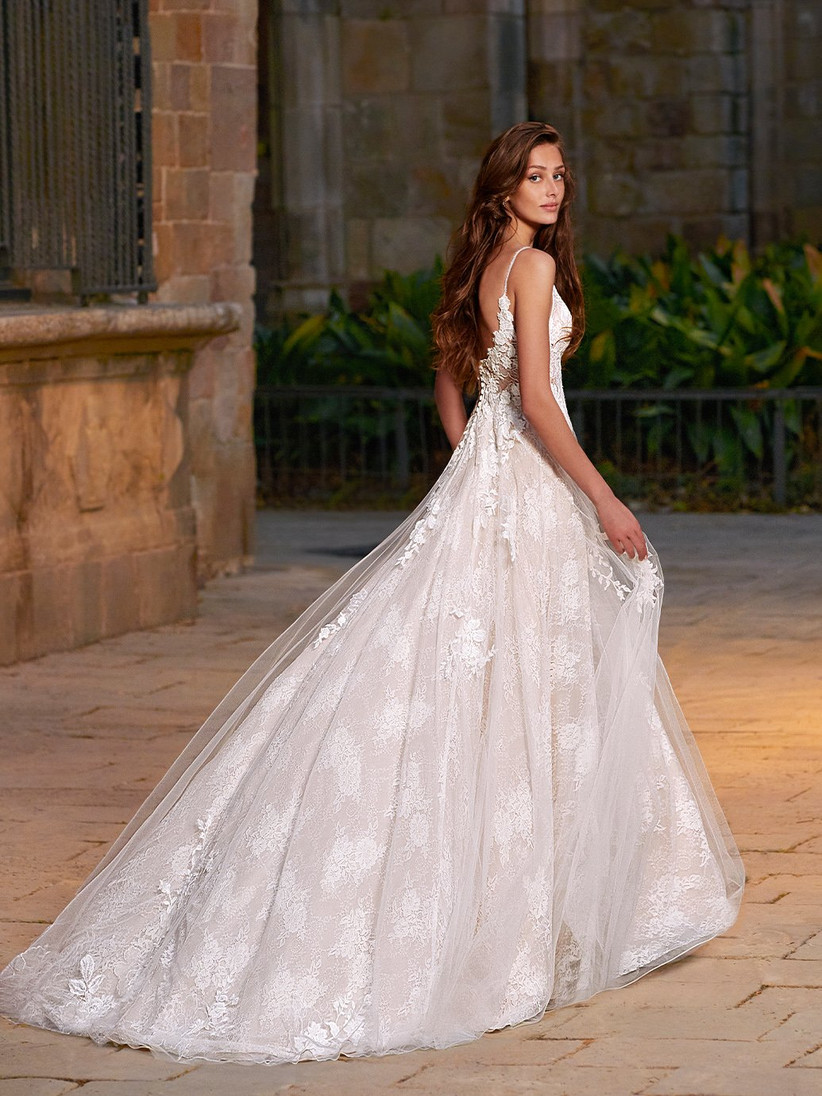 If you're looking for a romantic wedding dress at an accessible price point, you need to know about the new ÉTOILE collection.
ÉTOILE is a range of enchanting gowns from ÉLYSÉE, the sister brand of Enzoani. ÉLYSÉE wedding dresses showcase Enzoani's signature fine design, but at mainstream prices - affordable luxury at its best.
Their latest ÉTOILE collection is something very special indeed. Beautifully constructed from gorgeous fabrics, these are the gowns wedding dreams are made of.
We've picked out our favourites. From a long-sleeved ballgown to a sparkling, sexy fishtail dress, we think there's something here for you to fall in love with.
1. Evangeline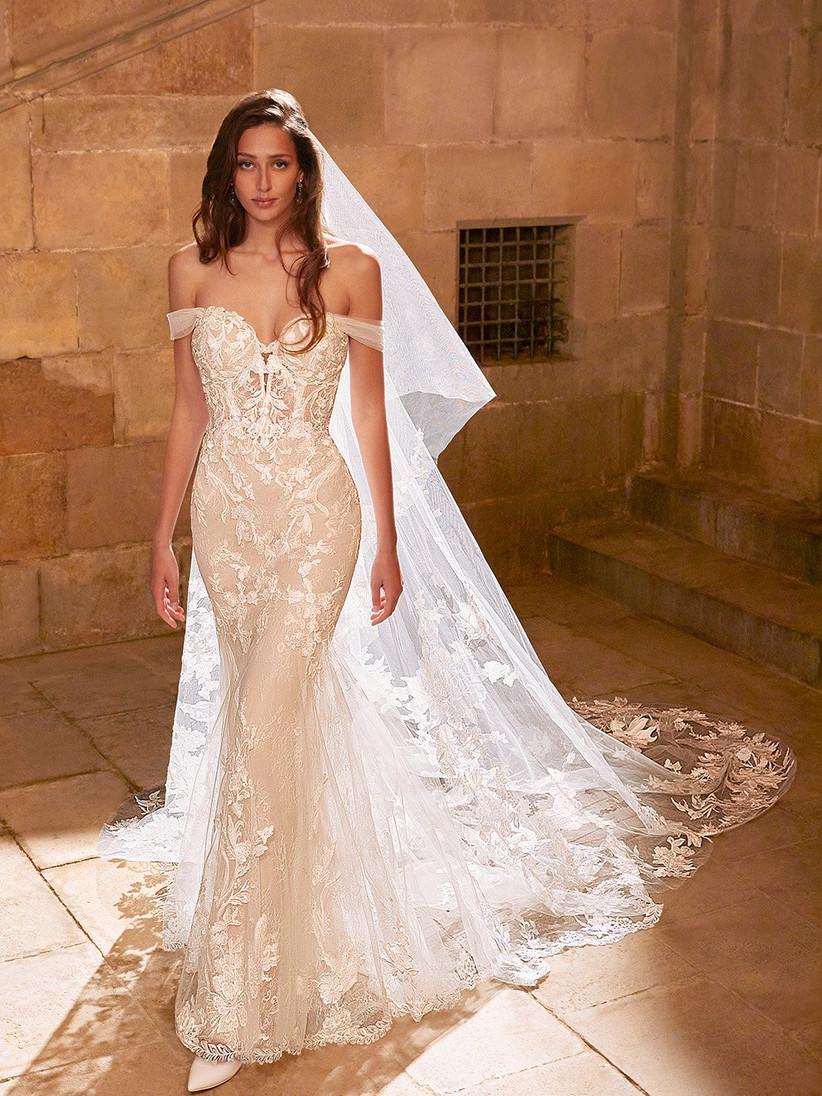 Evangeline is the sophisticated way to do sexy on your wedding day, with a flattering sweetheart neckline that works beautifully against light-as-air, off-the-shoulder straps, and a mermaid silhouette.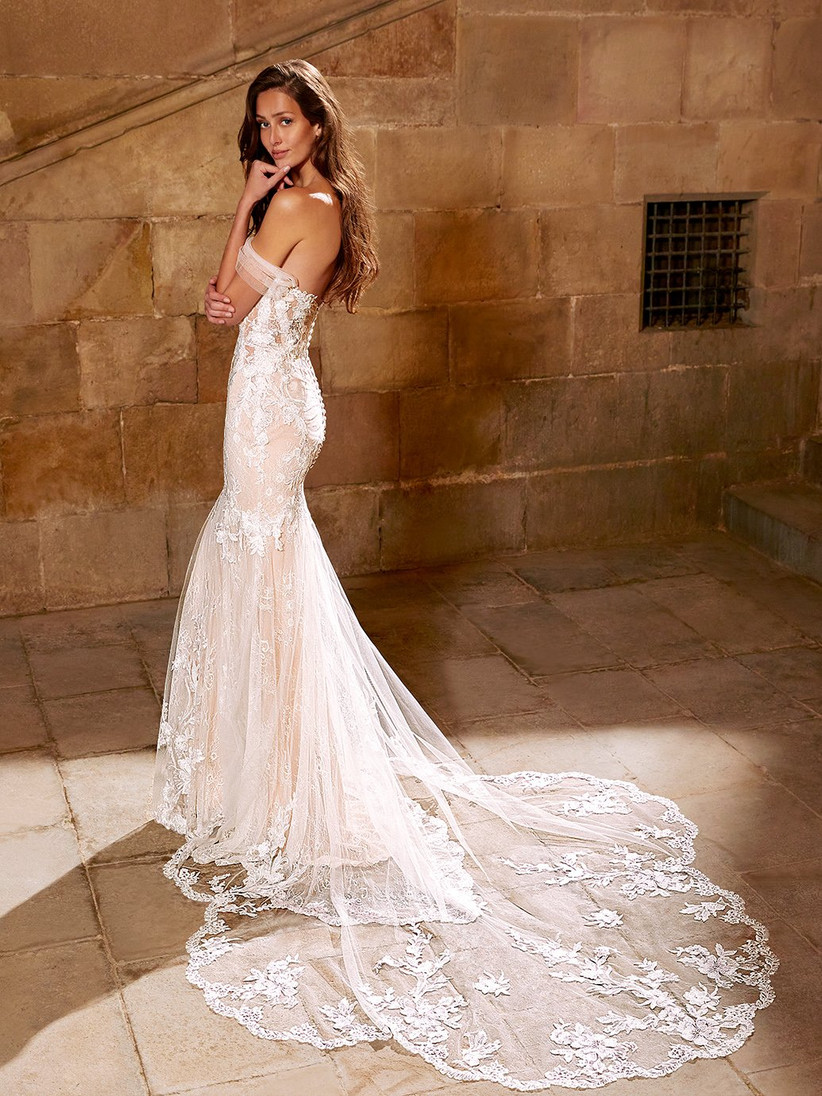 The straps are detachable, so you can change up your look between the ceremony and reception. Evangeline is made from two kinds of lace - floral and Chantilly - for an opulent finish.
2. Paris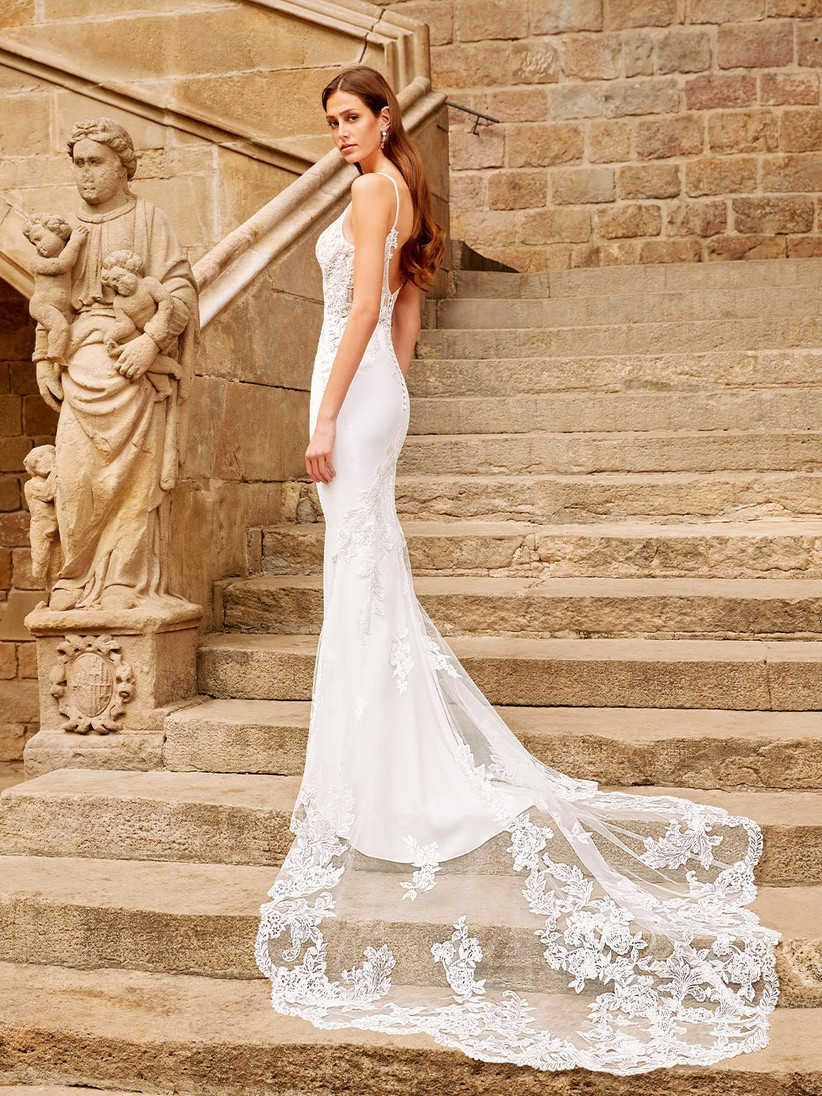 Paris, as the name suggests, is a refined wedding dress with more than a hint of French cool-girl allure. The silhouette is sleek and chic, while sparkling embroidered lace detailing adds a note of prettiness.
3. Chloé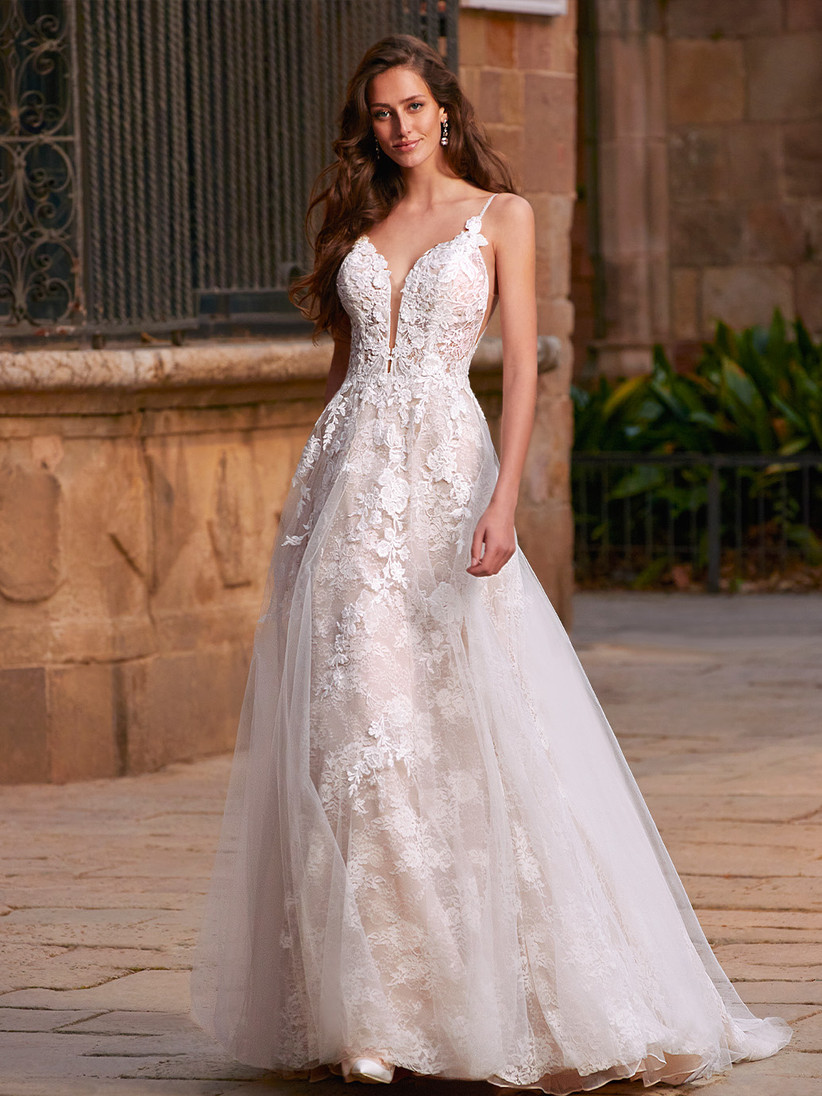 For pure romance, it has to be Chloé. This beautiful wedding gown features intricate 3D lace flowers cascading down a full skirt.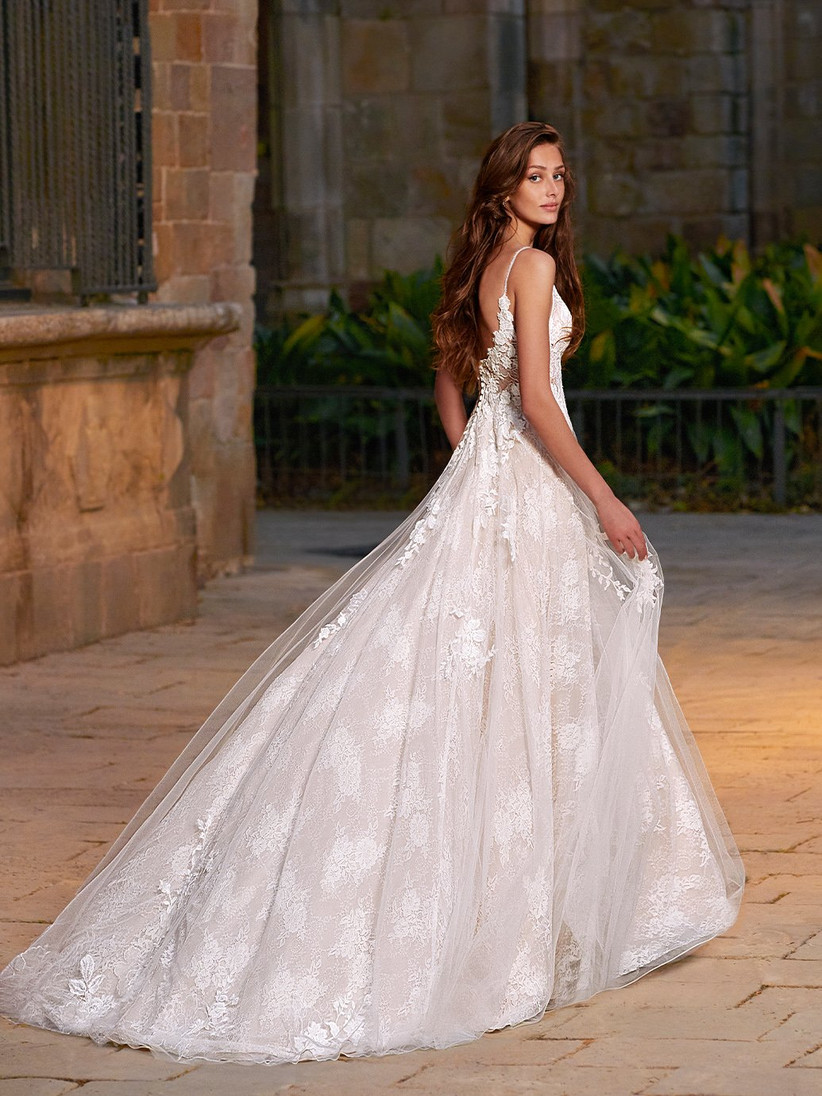 Just imagine the graceful swish as you move down the aisle with intricate lacework flowing out behind you.
4. Stéphanie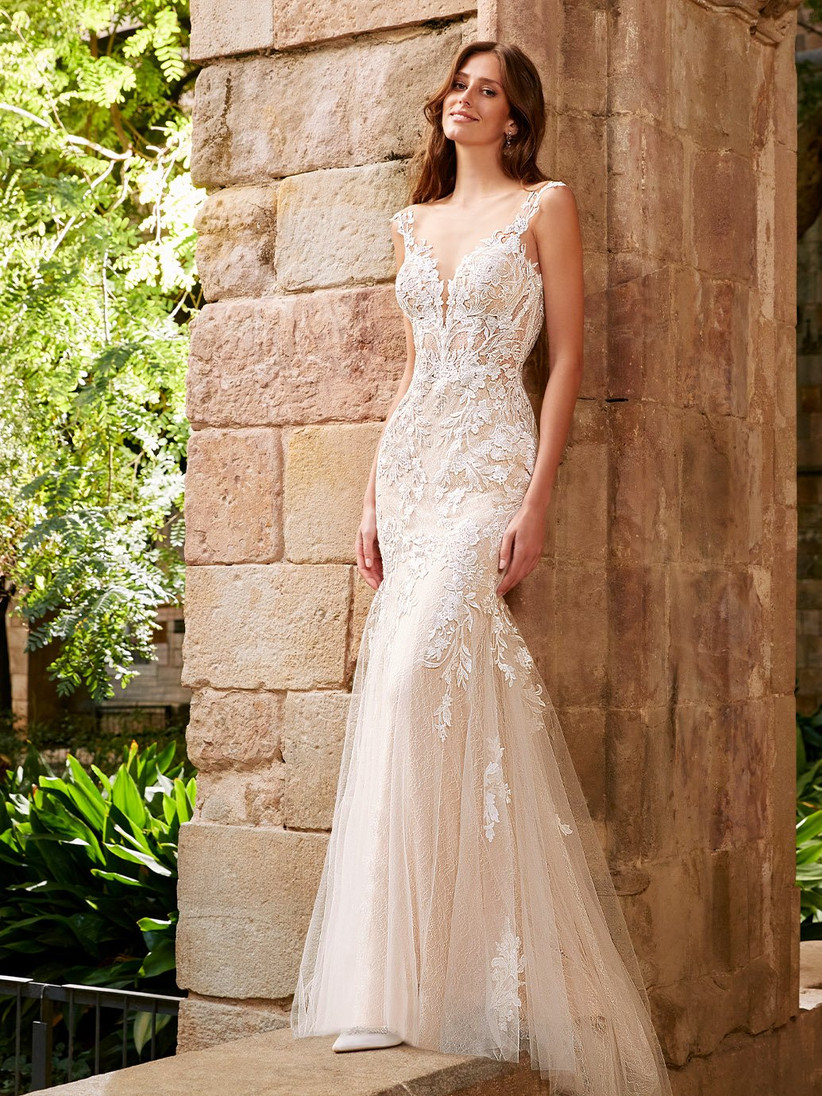 Stéphanie is instantly captivating - and the more you look at the finer details, the more you'll fall in love with this wedding dress.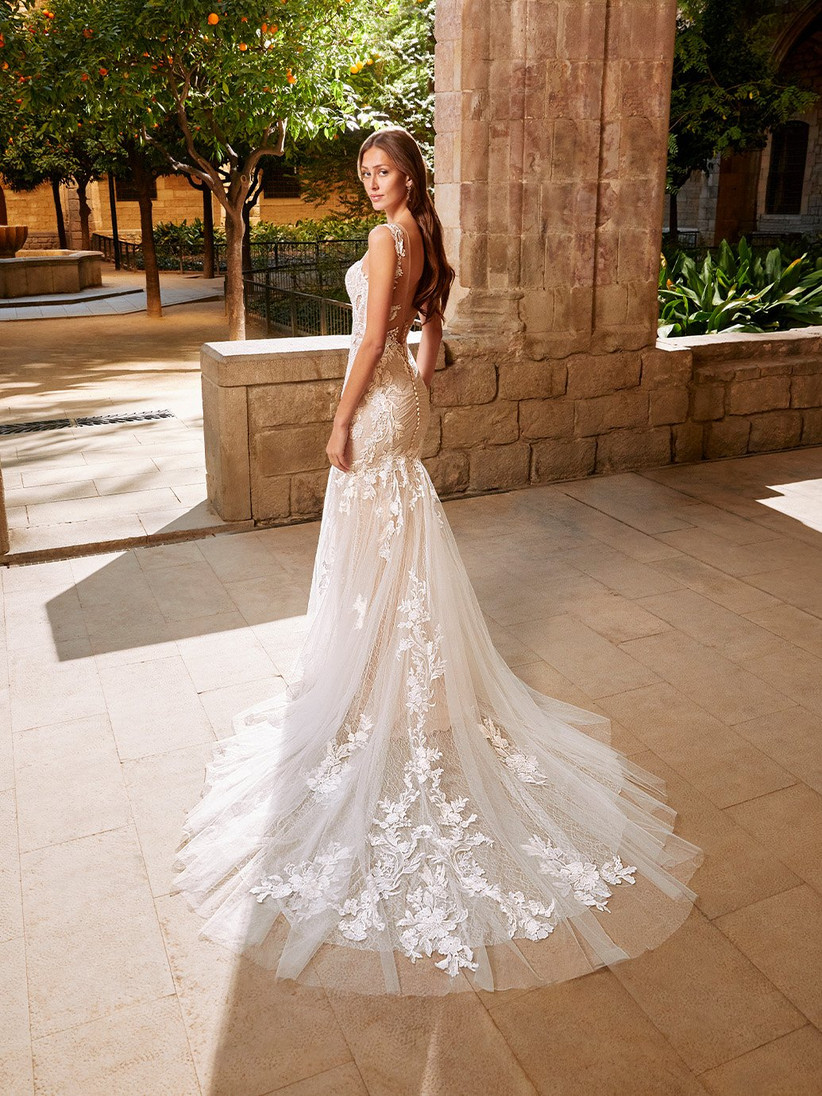 That sparkling floral lace will catch the light on a spring or summer's day, and the bodice has been cleverly designed to look soft and delicate while still offering plenty of support. Take a closer look at the appliquéd train - simply stunning.
5. Arabelle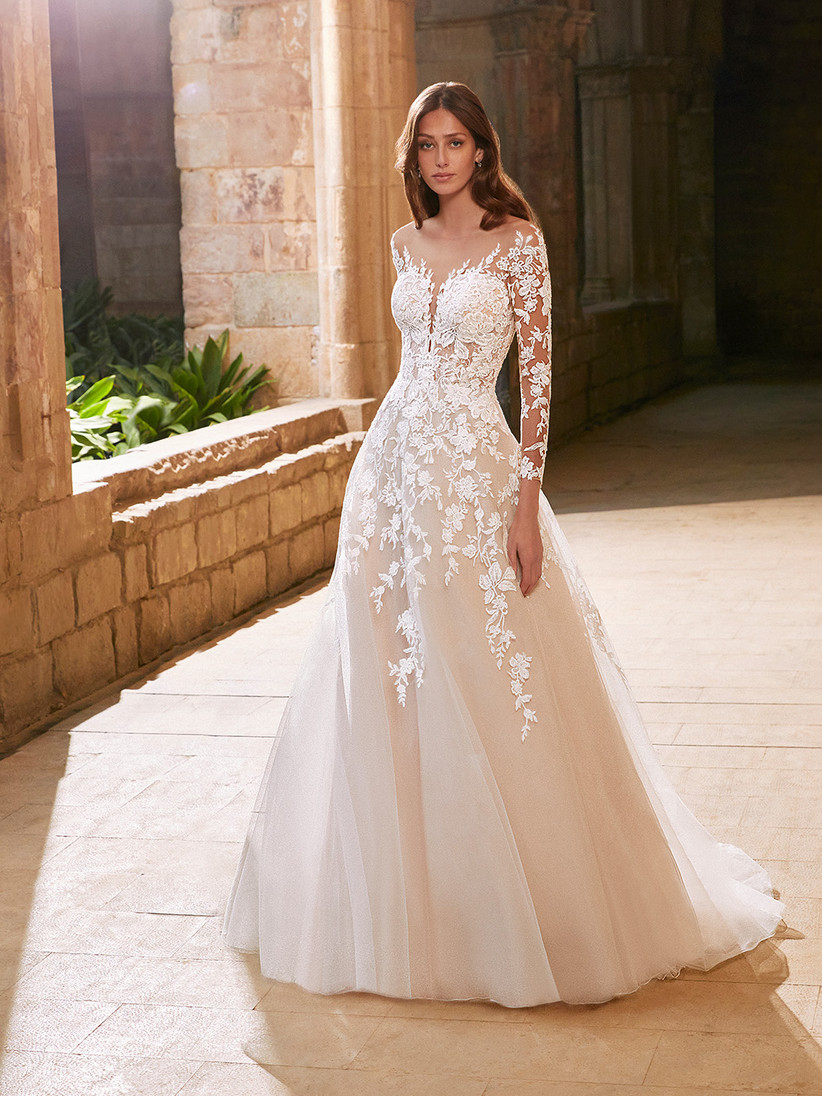 Arabelle is effortlessly lovely. It's a classic bridal ballgown brought up to date with illusion sleeves, a low back and sparkling lace.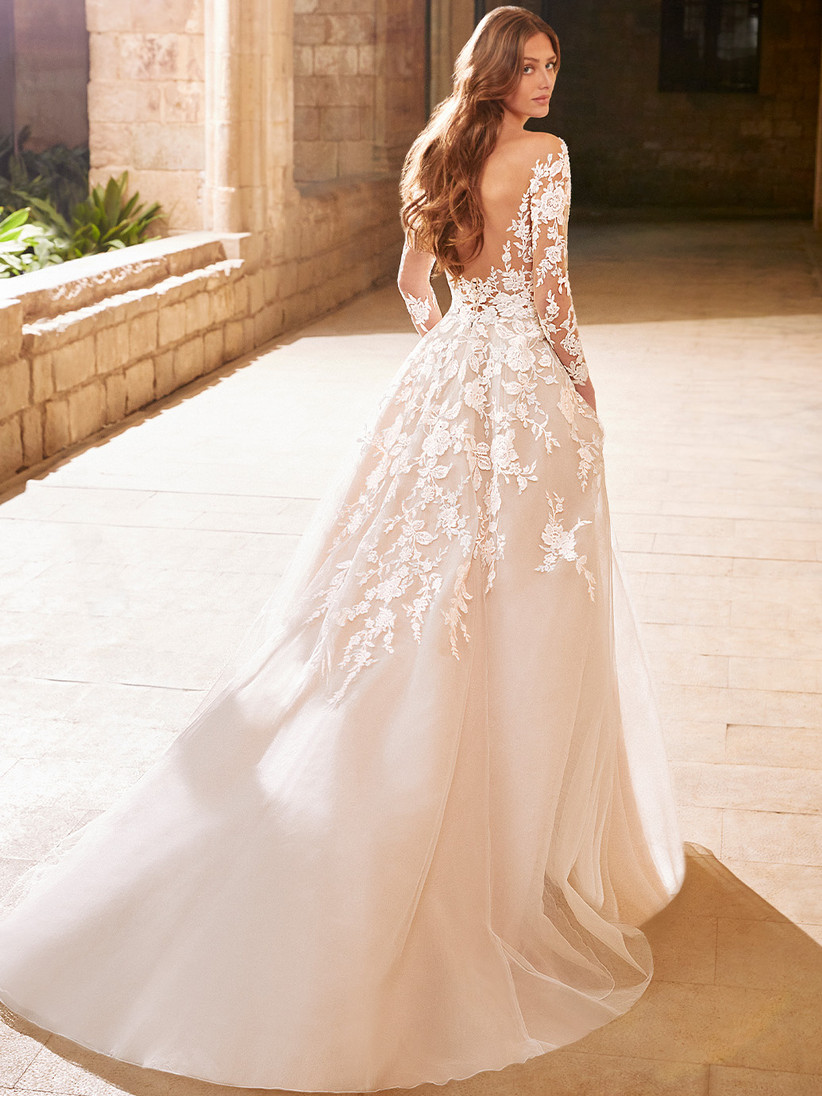 Arabelle's other great advantage is that it looks fabulous from all angles - we're picturing some stunning wedding photos.
Ready to see these beautiful wedding dresses in real life? Find your nearest ÉTOILE stockist and book that appointment!