The Top Engagement Ring Trends for 2022: 46 Rings to Bookmark
If you're planning to propose in 2022, don't go ring shopping without our guide to the engagement ring trends to have on your radar. Discover the styles that will definitely get a 'yes'...
We have included third party products to help you navigate and enjoy life's biggest moments. Purchases made through links on this page may earn us a commission.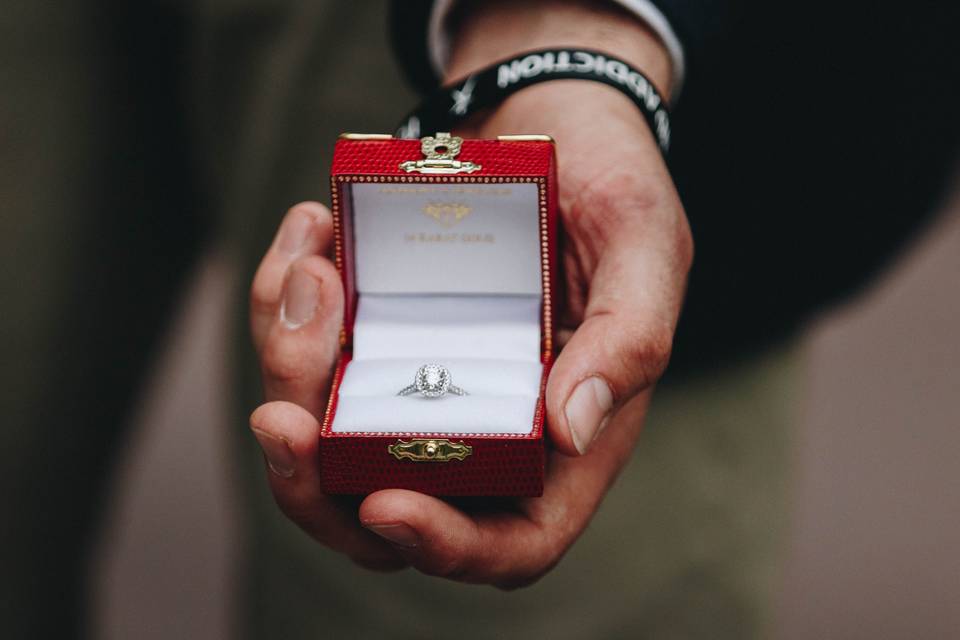 For a timeless piece of jewellery symbolising eternal love, picking an engagement ring with trends in mind may seem counterintuitive, but hear us out. Taking in the latest engagement ring trends, whether influenced by celebrity engagement rings, fashion or advancements in technology (lab grown diamonds, we're looking at you), can help you to identify your partner's unique style and engagement ring priorities. From a twist on a classic halo ring to sustainable jewellery upcycling ideas that'll give a family heirloom a new lease of life, engagement ring trends needn't be flash in the pan. The latest trends can provide essential inspiration in a crowded market and ensure that you propose with a ring that's truly tailored to the recipient.
Not sure what's hot? We asked the experts for their engagement ring trend predictions for 2022, and they had tip-offs aplenty. Read on to discover the most requested settings, the gemstones setting hearts aflutter and how Bridgerton has had an effect on engagement ring design (yes, really).
The 6 Biggest Engagement Rings Trends for 2022
Trend 1: Trilogy Engagement Rings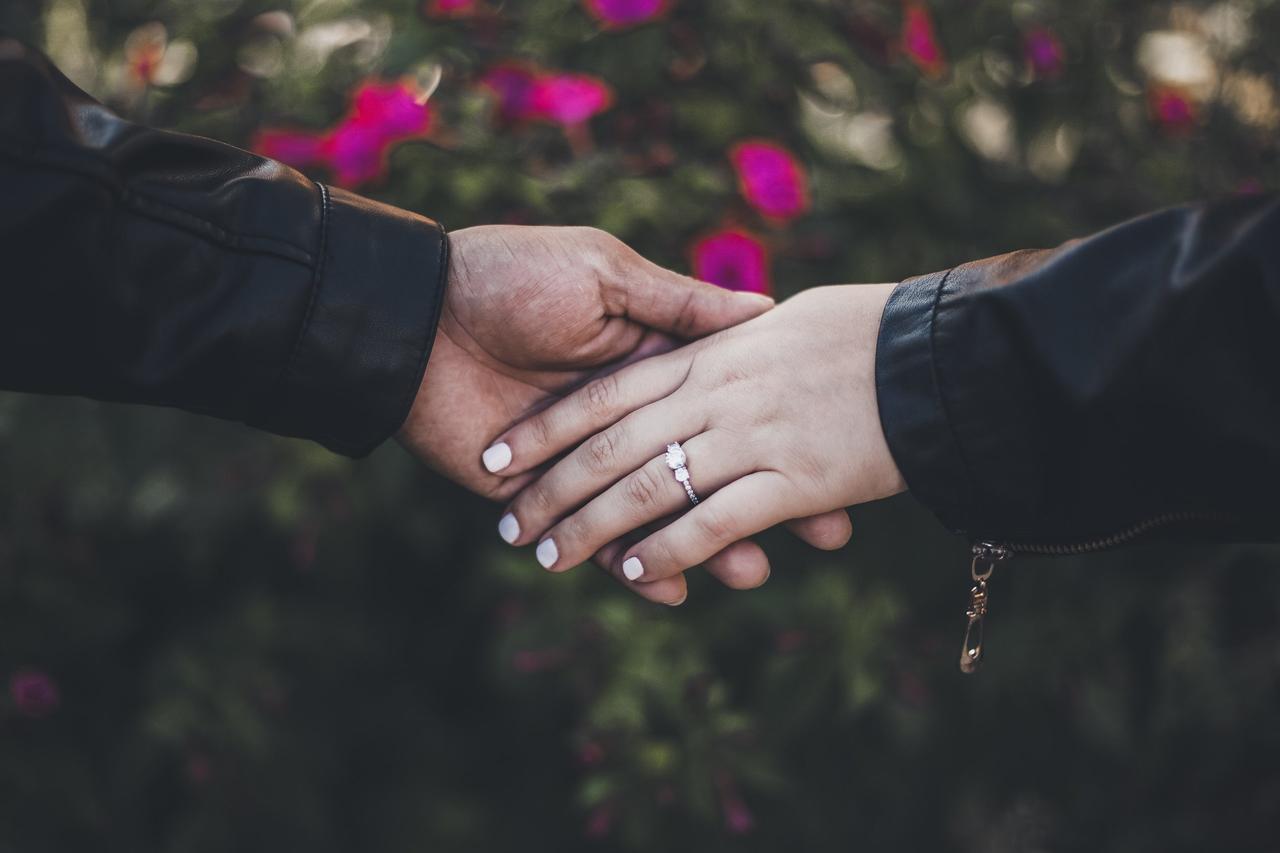 Three jewels on a band certainly isn't considered a crowd – jewellers report that three stone engagement rings are soaring in popularity. "For the last year or so, we've experienced renewed enthusiasm for trilogy designs", says award winning bespoke jewellery designer Rachel Boston. "A trilogy ring is quite a timeless, classic design, but we believe that this renewed interest has to do with the fact that there is also a lot of space to play around with different design elements, which allows the wearer's personality to shine through."
The best way to leave your mark on a traditional trilogy setting? "Particular favourite styles of trilogy ring at the moment include a mix of sapphires and diamonds, with white diamonds framing the more unusual coloured central stone for a very pretty finish", explains Rachel. "All-white diamond designs with more unique cuts for the side stones, such as kite or epaulette diamonds, are also sought after".
Rachel puts the surge in popularity of trilogy engagement rings down to their versatility. "These are rings that will stand the test of time, but still make a statement - they represent a perfect balance of personality and classic elegance", says Rachel. "There are endless possible variations and we've really enjoyed bringing our clients' unique ideas for their trilogies to life lately. We definitely see this as a major engagement ring trend that will carry on throughout 2022 and beyond."
1. Rita Ring – £4,600, Rachel Boston
2. Oval Blue Sapphire Trio Ring – £2,340, Shimell Madden
3. Diamond Modern Trilogy Ada Ring – £8,275, Ruberg
4. 14 Karat Yellow Gold and Diamond Trilogy Band – £3,900, Ila
5. Essential Trilogy Ring – £POA, Budrevich
6. Davia Ring – £4,350, Michelle Oh
7. Round Cut Peach Morganite Ring – £950, Mejuri
READ MORE: What is Morganite? Everything You Need to Know About the Engagement Ring Trend
8. Phoebe Green Sapphire Trilogy Engagement Ring – £2,470, EC One
9. Yellow Sapphire Trilogy Ring – £4,000, Sophia Perez
10. Beekeeper Three Diamond Trilogy Ring – £2,895, Alex Monroe
Trend 2: Brown Gemstones
In the rainbow of engagement ring jewel options, brown hues may seem to be the underdog, but for 2022 they're anything but according to Arabel Lebrusan, founder of Lebrusan Studio.
"In recent months, we've witnessed a surge in demand for gemstones in warm, autumnal hues – a trend that we can definitely see persisting throughout 2022". There's a brown gem to suit every taste and skin tone too, as Arabel explains that "the earthy colour range spans from peach to champagne, honey, chocolate, taupe, grey and everything in between, making for a surprisingly rich pool of options."
The surge in interest in engagement rings featuring brown gemstones is multifactorial too. "Brown stones are easy to wear, complemented by any metal colour and they're often slightly more affordable than rarer and historically more 'desirable' hues", explains Arabel. "It's no wonder that brown sapphires and diamonds are proving to be such a hit with many a modern day suitor."
11. Hebe Antique Cognac Diamond Engagement Ring – £POA, Lebrusan Studio
12. Fancy Champagne Diamond Ring – £2,333.88, Amberjack Jewellery
13. Aura Fancy Brown Round Brilliant Diamond Ring – £4,075, De Beers
14. Feather Ring with Champagne Diamond – £4,650, Ellie Air
15. Emory Fancy Brown Ring – £3,360, Hatton Garden Diamond London
16. Cognac Diamond Strata Ring – £5,500, Shivani Chorwadia
READ MORE: 29 Unique Engagement Rings for Alternative Brides
17. Aditi Gold Sherry Diamond Constellation Ring – £2,600, Flora Bhattachary
18. Cushion Brown Diamond Ring – £10,200, Fernando Jorge
19. Le Vian Strawberry Gold and Chocolate Diamond Ring – £1750, Ernest Jones
Trend 3: Pear and Oval Engagement Rings
Jewellery designer and certified gemologist Emma Clarkson Webb has noticed engagement rings changing shape recently. "I'm hardly seeing any requests for round cuts at the moment", reveals Emma. "This is unusual but I suspect that people are looking for more unusual cuts." Emma predicts that the shapes set to win our hearts for 2022 are Hollywood influenced. "Pear-shaped and oval diamonds are hugely popular at the moment – perhaps the latter is down to the Kourtney Kardashian and Hailey Beiber effect?". Kourtney and Hailey's oval diamond engagement rings may feature diamonds the size of gobstoppers, but you don't need to go big for high impact – unusual placements and coloured stones can set your engagement ring design apart. "Colour still reigns supreme", says Emma, "particularly green and yellow stones. I'm also making a lot of rings using sapphire, tsavorite and tourmaline centre stones."
Even simply your metal choice can subtly enhance the beauty of a pear or oval engagement ring. "White gold really helps a diamond pop in its setting and makes the stone appear that it's floating", explains Emma. "Yellow gold is as popular as ever: it really does have the most flattering hue which works on any skin tone."
20. The Hover Ring – from £1,094, Vrai
21. The Helena Ring – £1,995, Kimaï
22. Soleste Pear-Shaped Halo Engagement Ring – £29,200 Tiffany & Co
23. Solid Gold Athena Green Tourmaline Ring – £2,200, Maya Magal
24. Contour Solitaire Engagement Ring – £1,115, Vashi
READ MORE: Pear Shaped Engagement Rings: 27 of Our Favourite Dreamy Designs
25. Mia 18 Karat Gold Fine Sapphire and Brilliant Cut Diamond Ring – £2,125, Dinny Hall
26. Luminaire Pear Shaped Halo Engagement Ring – from £2,660, Budrevich
27. Lantana Ring – £1,260, Taylor & Hart
READ MORE: 62 of the Best Celebrity Engagement Rings of All Time
28. Oval Engagement Ring – £3,600, Lily Kamper
Trend 4: Alternative and Hidden Halo Rings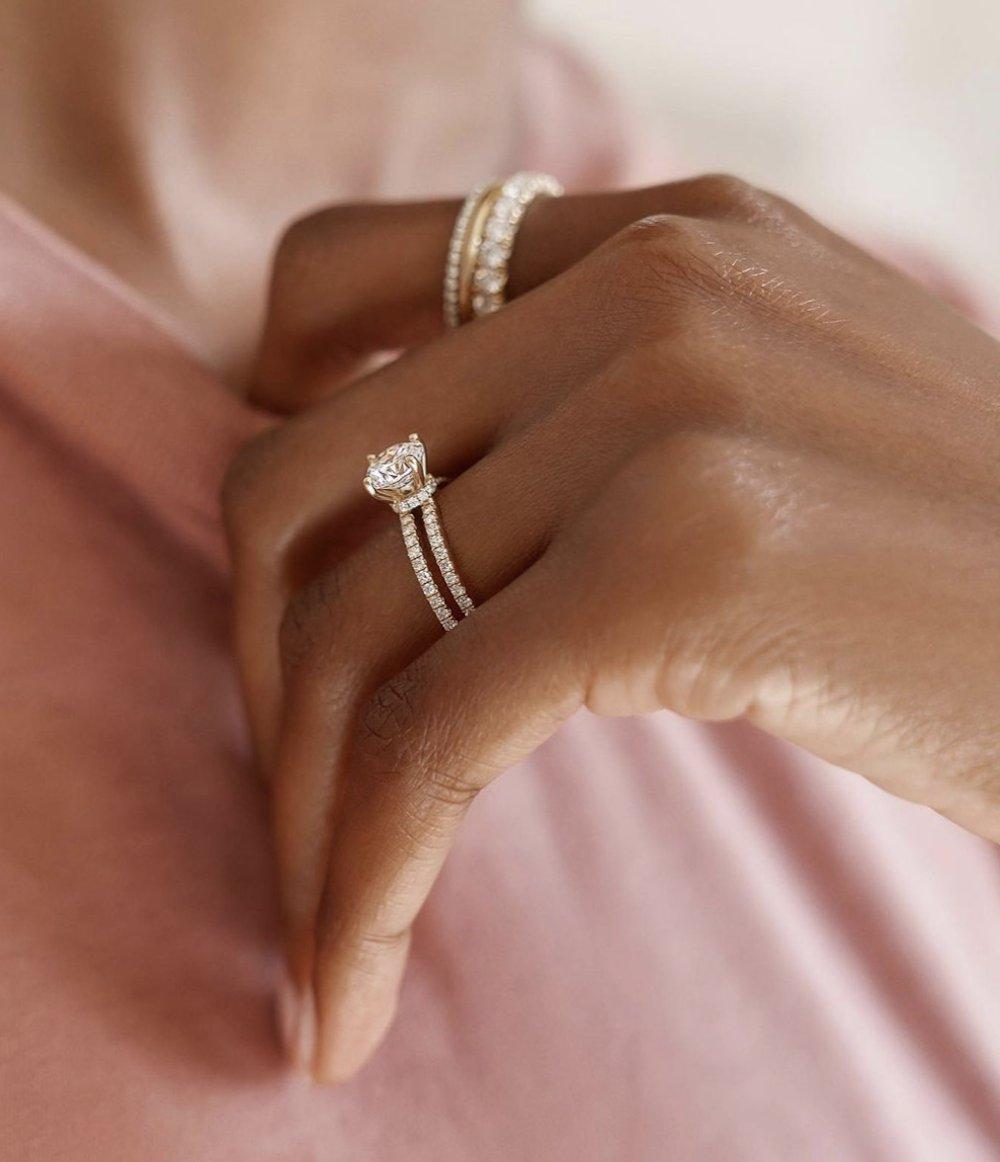 Halos are as hot ever – all of the expert jewellers featured namechecked halo settings as especially in demand. As for what's new, halos are becoming more low key for 2022, as Arseniy Budrevich, founder of Budrevich Fine Jewellery Studio, explains that "halos are increasingly being set with smaller melee stones, creating a more delicate look than the chunkier halos of years past."
"Another trend that we predict will continue its upward trajectory in the coming year is the hidden halo setting", states Arseniy. A hidden halo is a band of diamonds or gemstones that sits below the central stone rather than around it, and that can only be seen from profile view. Basically, it's a sparkling secret until you look a little closer. "Hidden halo settings are perfect for lovers of understated beauty and clean craftsmanship", says Arseniy. "This style of design has greatly benefitted from the increased use of microscopes for setting in the British jewellery industry, allowing smaller stones to be set with great accuracy". In short – your halo's never looked so polished.
In addition to small, precision placed diamonds, mixed metals halos are major according to Emma. "Mixed metals are having a real moment; my clients are combining yellow and white gold and rose and white gold which delivers a really lovely, impactful look."
29. Haven Diamond Engagement Ring – £1,005, Brilliant Earth
30. Ophelia Diamond Solitaire Engagement Ring – from £2,440, Budrevich
31. Zara Ring – £2,000, Savvy + Sand
READ MORE: Where to Buy the Best Engagement Rings Online in the UK
32. Emerald Modern Halo Engagement Ring – £POA, Ana de Costa
33. Beyond Brilliance White Gold and Rose Gold Diamond Halo Ring – £2,250, Beaverbrooks
34. Eva Ring – £6,500, Rachel Boston
35. Dark Halo Sapphire Ring – £575, Lark & Berry
Trend 5: Vintage-Inspired Engagement Rings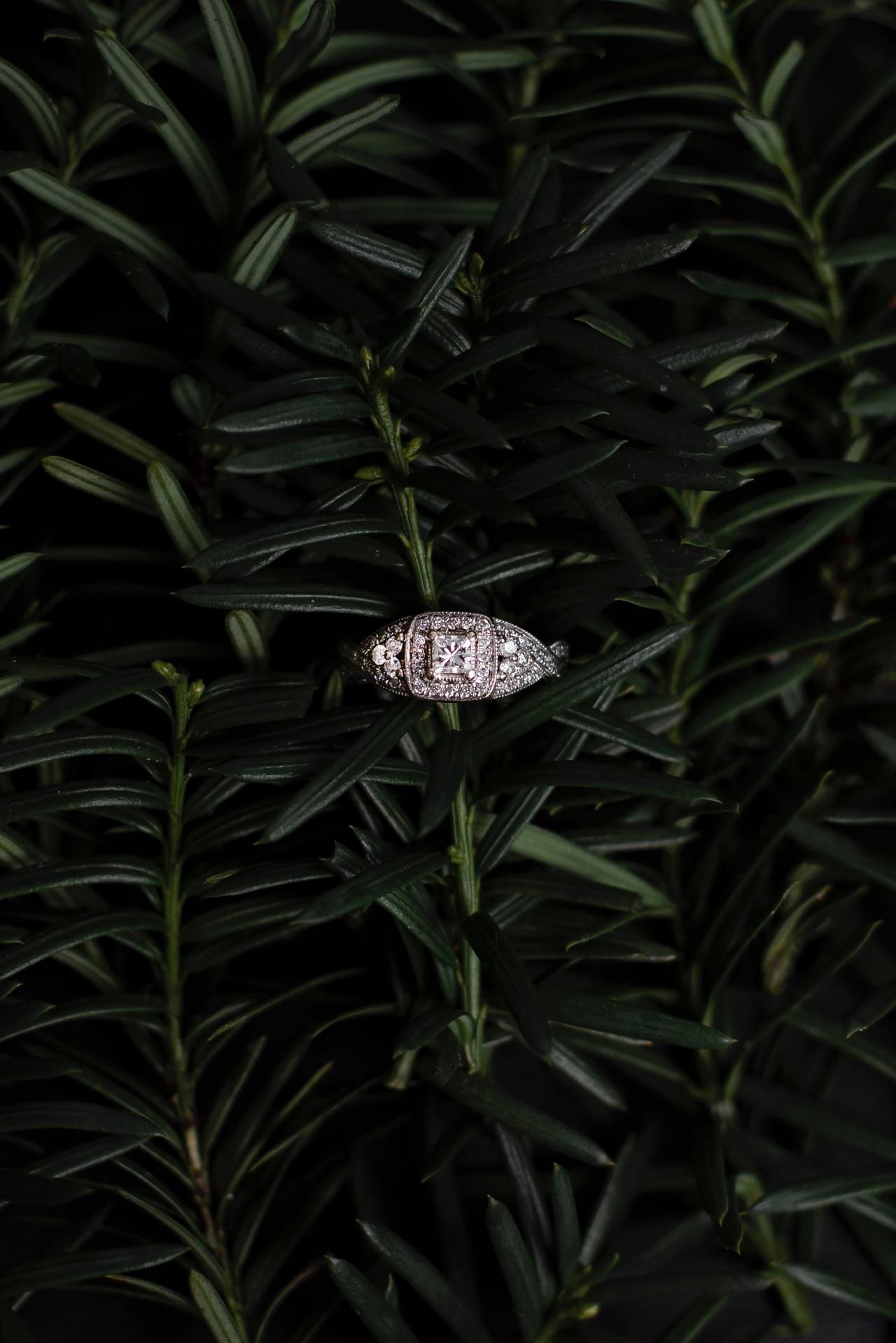 We all know that fresh trends draw on the past, but who knew that Netflix could have such an influence on engagement ring trends? Arabel explains all.
"Driven by the likes of Bridgerton, The Crown and Spencer, next year we expect to see an ever-increasing appreciation of timeless and romantic designs. Be it an uptake in second-hand relics or thoughtfully vintage-inspired designs, we anticipate a surge in demand for rubies and sapphires, halo settings and emblematic details." Whether modelled on a vintage style, or the real deal, retro rings have eternal appeal.
36. Edwardian Gold, Ruby & Diamond Triple Cluster Ring – £1,875, The Antique Jewellery Company
37. Sapphire Ring with a Diamond Halo – £1,087, The Diamond Store
38. The Vintage Ring – from £2,850, Fenton
39. 18 Karat Gold Opal and Diamond Cluster Ring – £2,800 Kojis
40. Edwardian Gold and Platinum, Diamond and Sapphire Cluster Ring – £1,950, The Antique Jewellery Company
41. Emmeline Antique Three Stone Diamond Engagement Ring – £2,670, The Vintage Ring Company
READ MORE: Top Tips for Choosing a Vintage Engagement Ring
42. Bespoke Vintage Style Ring, £POA, Rachel Boston
43. Debutante Ruby & Diamond Ring – £2,200, Aspinal of London
Trend 6: Upcycled Heirlooms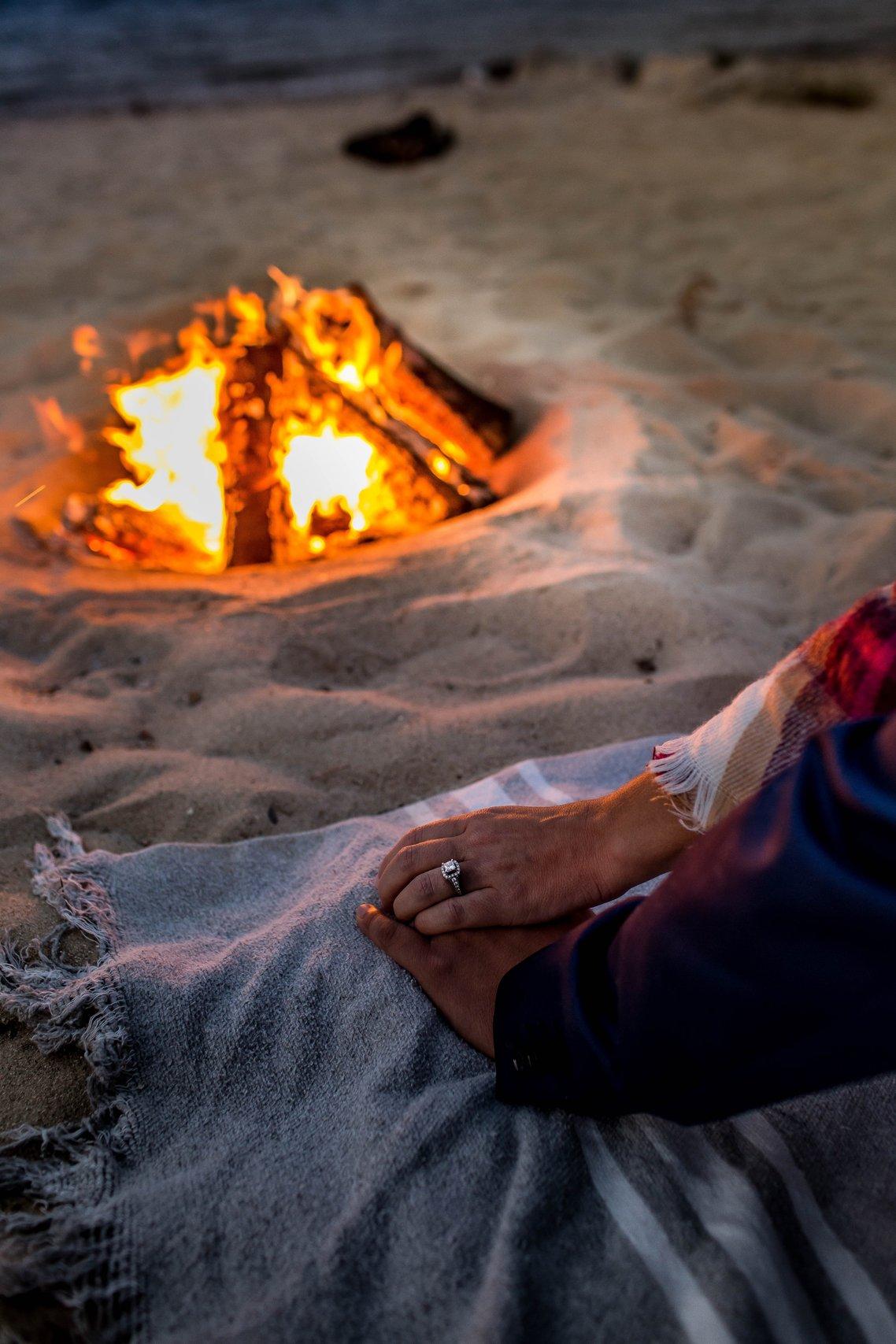 It's not just vintage rings that are en vogue – giving second hand jewellery a new lease of life makes for a bespoke engagement ring with history as well as personality. Arabel illustrates why upcycling an heirloom will find real ground going into 2022.
"Two years into the pandemic, we are perhaps more appreciative of life's simple pleasures than ever before; of family, togetherness and collective memories. Be it melting down and reusing some inherited gold, modernising an aged design or rehoming an old gemstone in a new band, upcycling an heirloom is an incredibly romantic way to honour family legacy and bring a special piece of your past into your future."
Reusing jewels isn't just for nostalgia's sake, either. "In the context of a climate emergency, consumer demand for sustainable metals, gemstones and manufacturing is higher than ever before", emphasis Arabel. "Remodelling is an opportunity to create a brand new jewel with minimal requirement for new materials; small in environmental impact but huge in sentimental value."
44. Bespoke Antique Diamond Engagement Ring – £POA, Lebrusan Studio
45. Remodelled Ring – £POA, EC One
46. Five Stone Antique Diamond Ring – £3,650, Ruth Tomlinson
Buying for a minimalist bride? These 42 simple engagement rings for modern brides are just the thing.