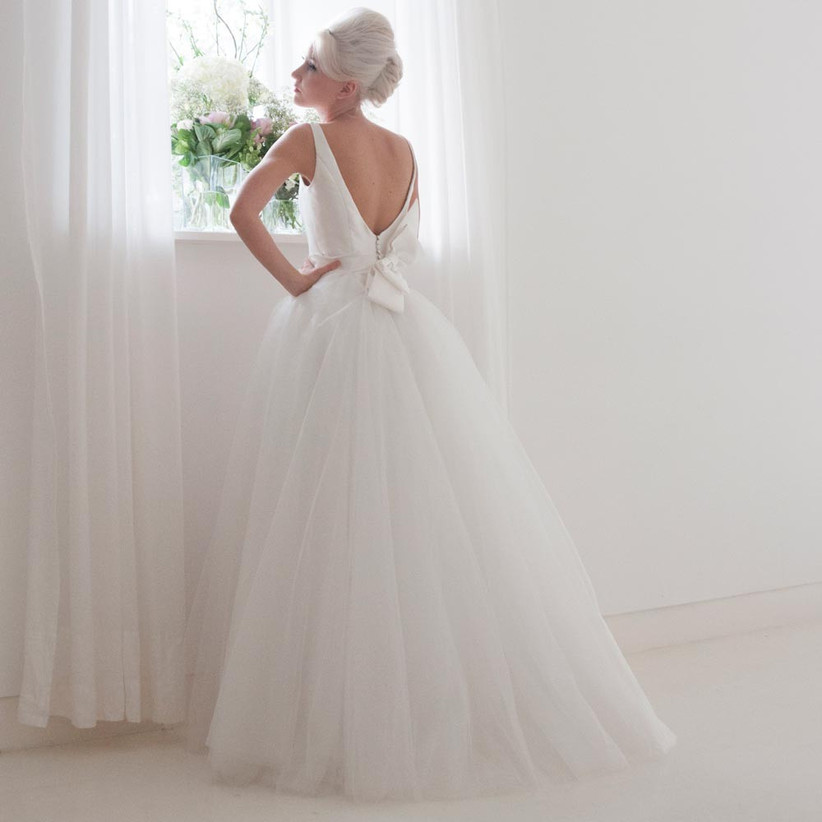 When you start to look for your wedding dress, it can feel overwhelming. Do you go for a lace wedding dress, or what about a long sleeved wedding dress? Are you the kind of bride that wants an alternative bridal gown, or maybe you favour tradition with a twist? An easy way to navigate the stress of choosing a wedding dress is to design your own wedding dress.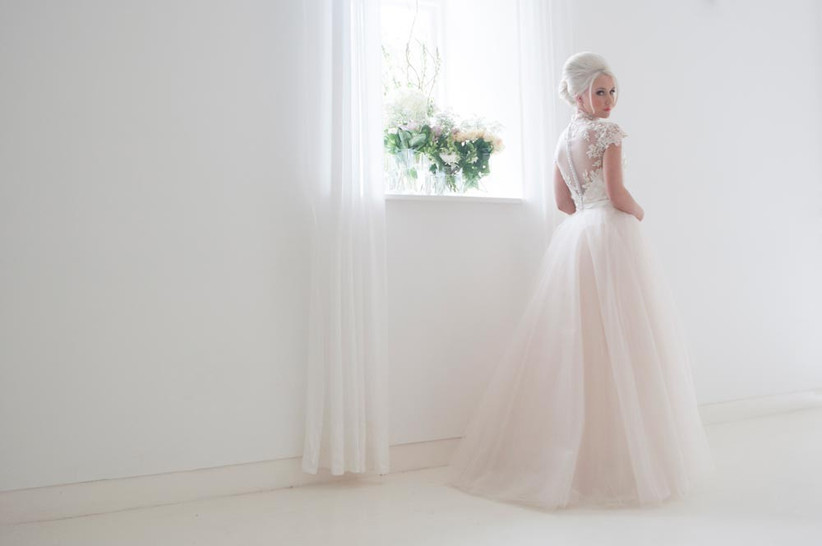 We caught up with Vikki McCarthy-Wright, the owner of House of Mooshki, to get the low down on designing your own wedding dress – what it entails, what to expect and whether a custom made gown is right for you.
Why should brides consider designing their own wedding dress?
Designing their own wedding dress opens up a whole new world to the bride giving them the chance to really make that dream dress come true.
How often do you get brides come to you for a bespoke dress?
We see a lot of brides coming for bespoke gowns and our weekend appointments are always fully booked. Saturdays are our busiest days of the week.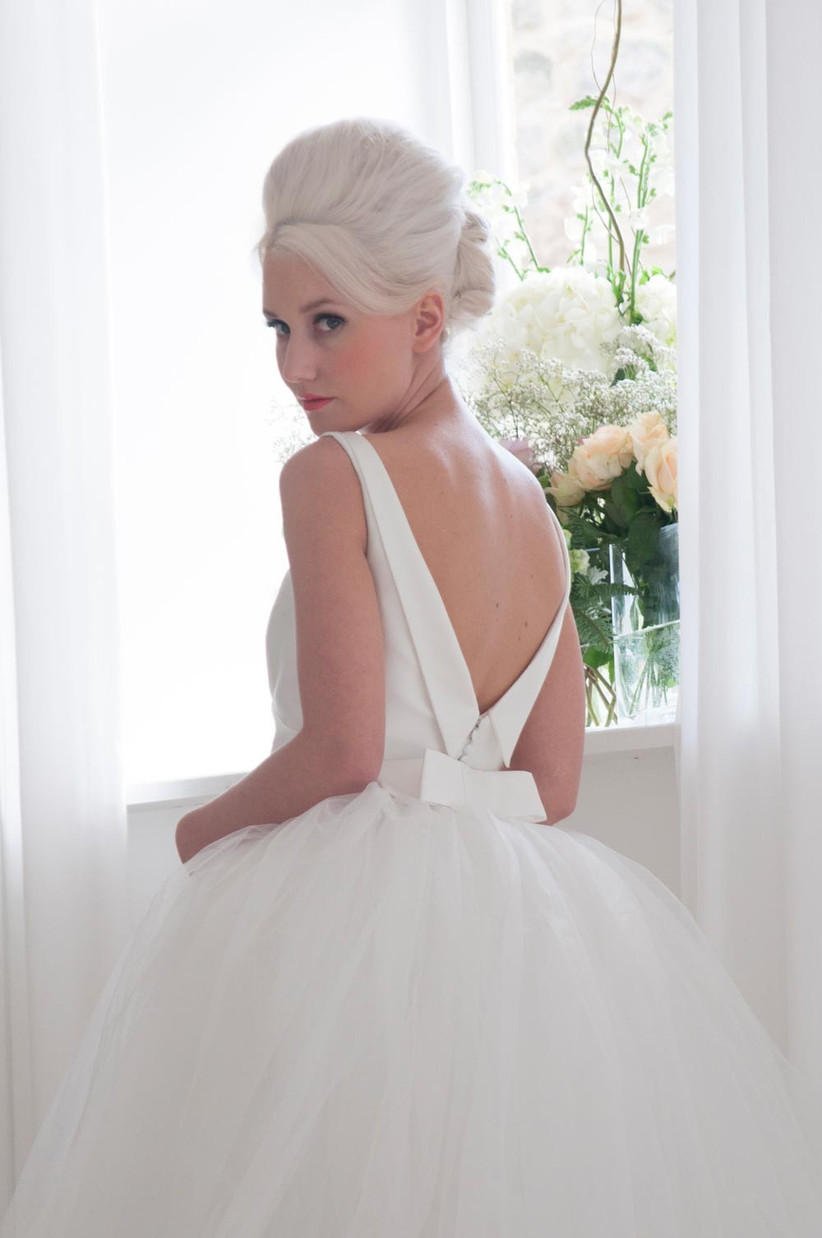 What should a bride bring to a dress consultation?
We always just ask the bride to come with her ideas. No idea is too crazy although some do come with enough ideas to make 15 dresses. Look at yourself and what styles you suit in everyday life. Some brides come with scrap books of ideas, some even with sketches of their own. Each appointment is different and we treat each bride as an individual. Research what styles you suit and try on every style you can not necessarily looking for that one true dress as it might not exist but to look at a dress in pieces – consider the skirts, bodices, trains, back details of every dress you try on and note what you like and don't like.
Do you prefer it when it's a blank canvas or they come with lots of ideas?
I personally prefer when they have lots of ideas as sometimes when a bride has a blank canvas she is usually at the point of not knowing what she truly wants. We try to advise all our brides to use what is going on in their heads but also to look at their shape. Some brides see a design but it won't work on their body so we try to work with every bride to make sure that they get their dream dress but that it also suits their shape.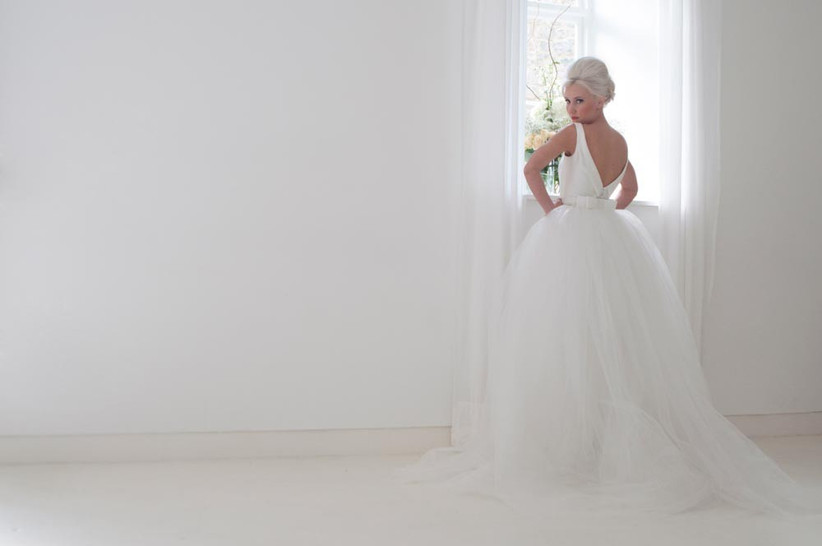 What should brides look at when they're thinking about having a custom made wedding dress?
They should look to themselves when considering a custom dress. Don't look at what other people are doing but look at yourself, after all this dress is your time to shine. Yes, look online and in magazines for inspiration but look at your shape and figure out what styles suit your shape. Even if it is different parts of dresses. This can then be joined together to make your dream dress that really does suit your shape. Try every style imaginable on in your research!
Which trends should brides think about incorporating into their dress designs?
At Mooshki we don't necessarily follow any trends and we say to our brides to follow their hearts and what suits their body over what is actually on trend. Weddings are becoming a lot more fun, relaxed and less traditional although there are still a lot of brides who want the full traditional day. Everyone is an individual so have the wedding day that YOU want. If you want a short dress, wear a short dress! We have made everything from short 50s and 60s designs (which is our signature gown style) to gothic purple velvet and everything in between.
What are your 'no-no's when it comes to designing your own wedding dress?
Do not be led by a fashionable trend. Your body may not suit it. Also do not let other people influence your decisions. Wear the dress you love not what your mum, gran or even bridesmaid loves because you will look back in years to come and wish you had stuck to your guns.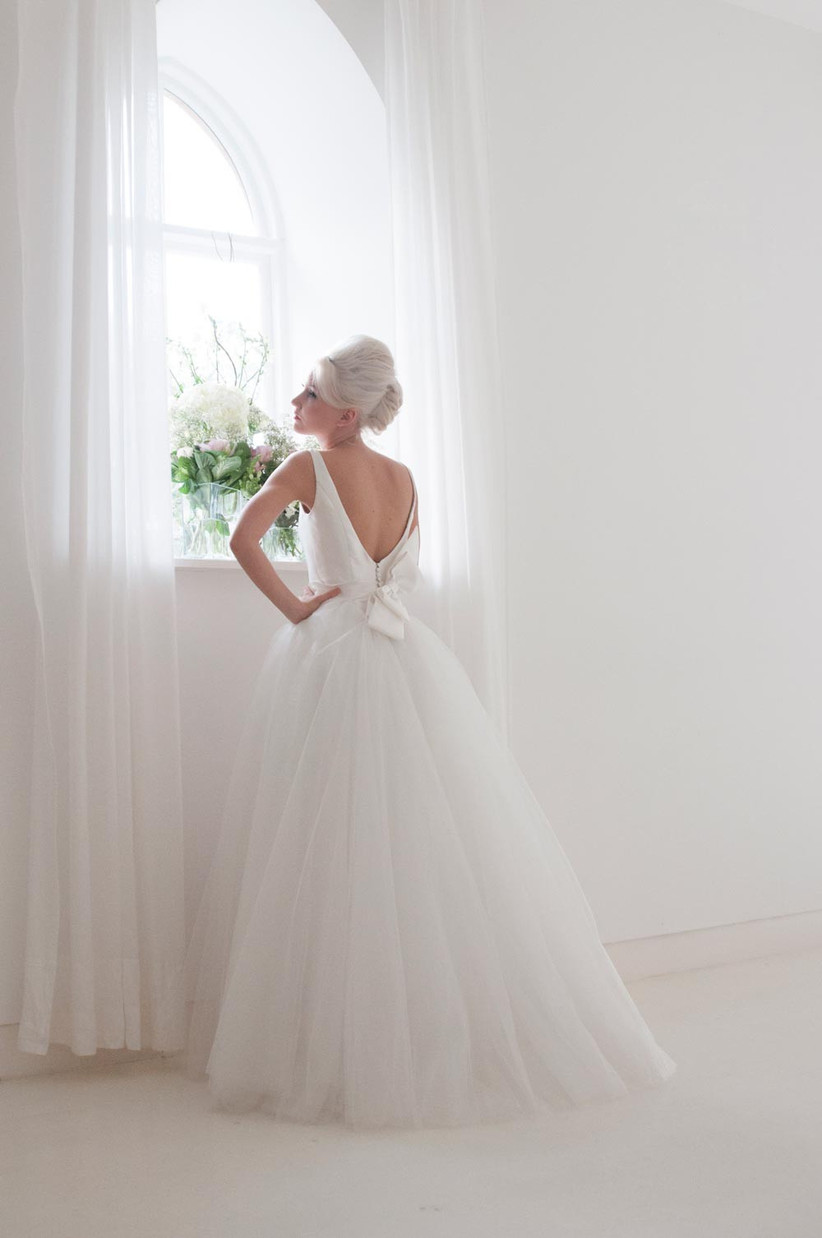 Is designing your own wedding dress something only brides with a bigger budget can consider?
Certainly not. A bespoke gown is not out of reach of most brides. Buying off the rack is alright for some girls who are a standard size but let's be honest who is a standard size? I myself am a size 16 top half and a size 12 bottom half. We see a lot of curvier brides and we go up to whatever size our brides need. It's not about ordering in a size…you are a simple set of measurements so therefore not put in a size bracket. By the time you purchase a gown and alterations you could have paid for a bespoke gown.
What does a bespoke Mooshki dress have that no other dress has?
Our inner corsetry is what sets us apart. We spent many years getting this right to offer the right support to brides. None of our brides usually need to wear a bra no matter how big their bust is and our pricing is achievable to the everyday girl on the street.
Any final advice to brides considering a bespoke wedding dress?
Don't be afraid of designing your own dress although it does take a little imagination to see the final product without having tried it on (but that is all the fun of the process!). This is a unique dress made for you and designed really by you. No one else will have it and it allows you to bring out your inner creativity. A lot of brides will say they are not creative but you will be amazed at how many people say that to us and then know exactly what they want and how their dress should look. Here at House of Mooshki we have designed pieces in every size so that a bride can physically try on shapes of skirts and bodices, sleeves and overlays so that they truly get a feel for what they are designing rather than just seeing it on paper. This we have found helps brides with their design process and allows them to easily make the big decisions about their gowns.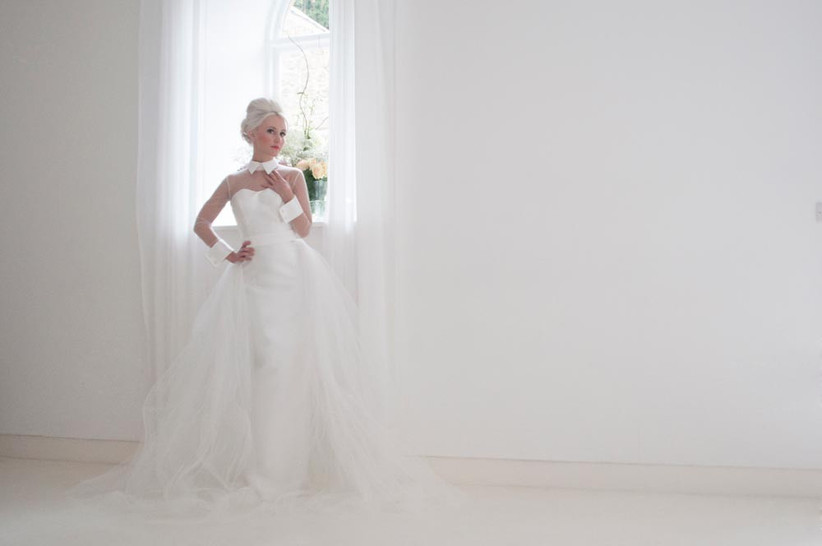 If you want a totally unique look on your wedding day, why not design your own makeup look too? We have a selection of DIY wedding makeup tutorials for all skin tones and styles to inspire you.