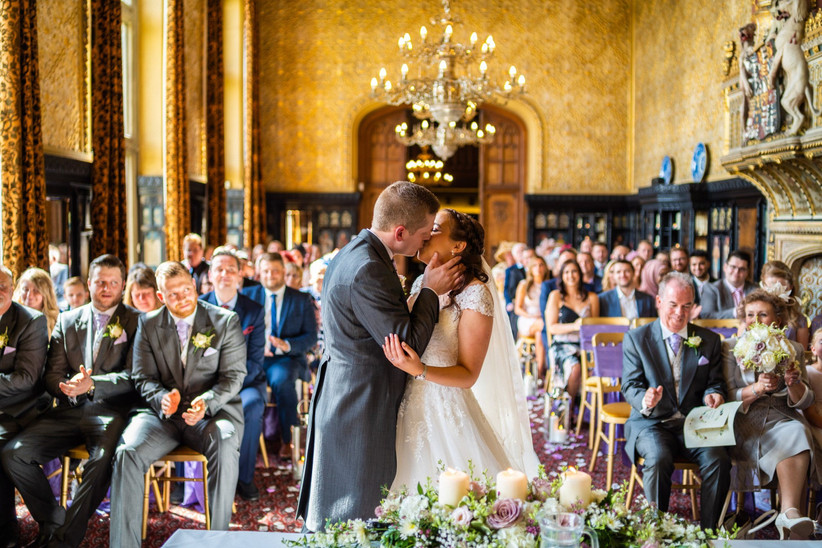 Emma and Oliver's big day was a classic, fairytale wedding. The couple describes their experience from the proposal to their wedding day as "magical".
Their big day involved a princess wedding dress, a Victorian Gothic-style country house, and a surprise firework display arranged by the father of the bride.
The couple met on Match.com in 2016. Oliver surprised Emma by proposing in July 2018 during a picnic in the Peak District. He'd chosen a princess cut diamond ring with diamonds on the shoulders of the band.
The couple's big day took place in August 2019 at Carlton Towers, North Yorkshire, in front of 75 guests.
Photographer: JLM Wedding Photography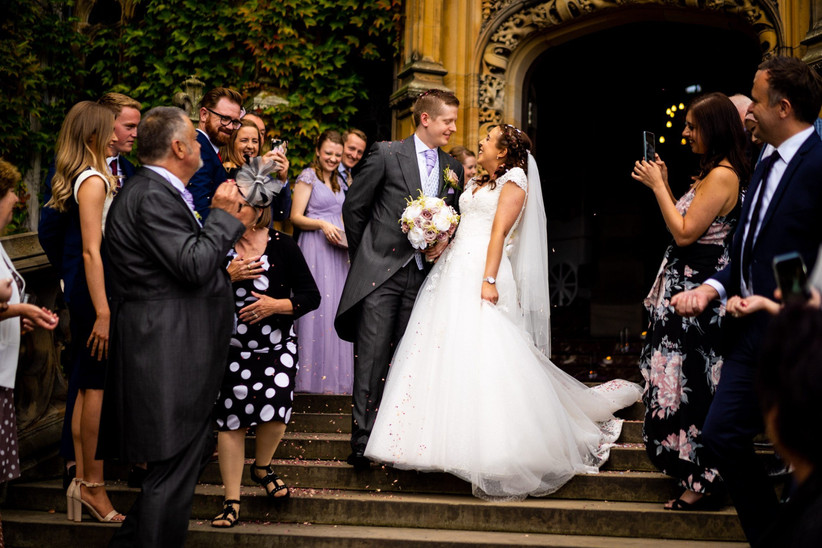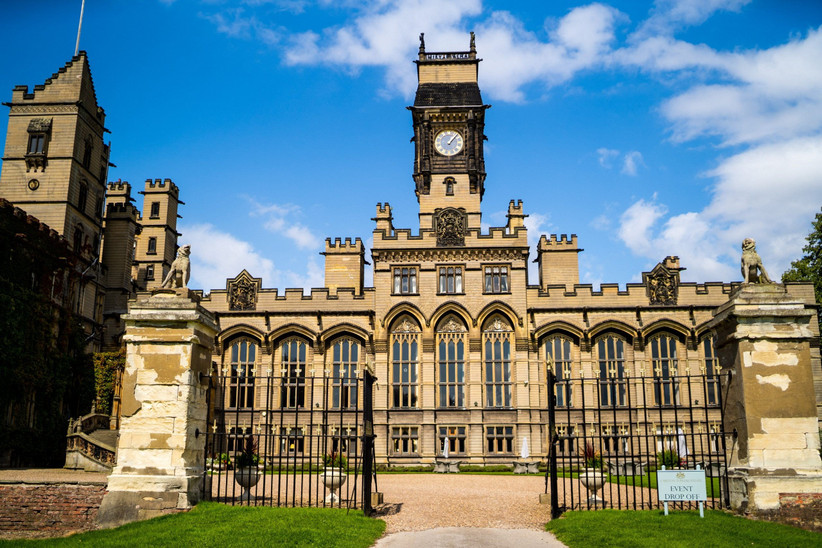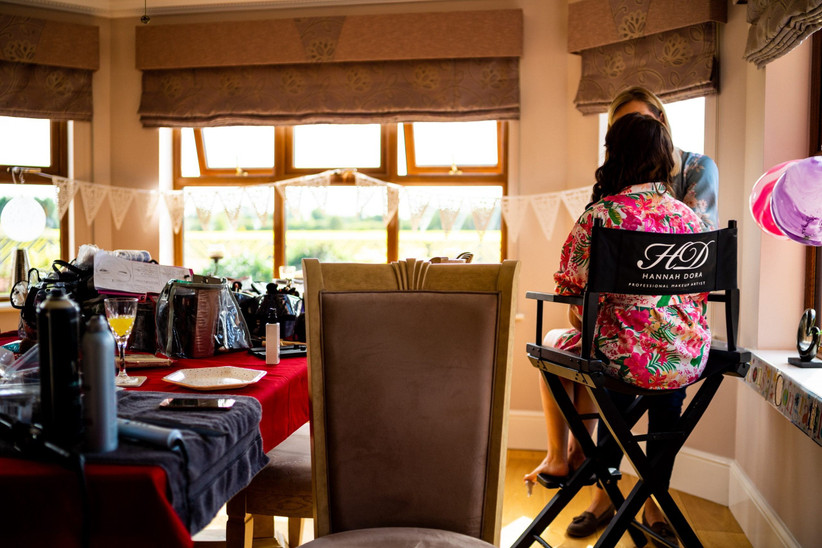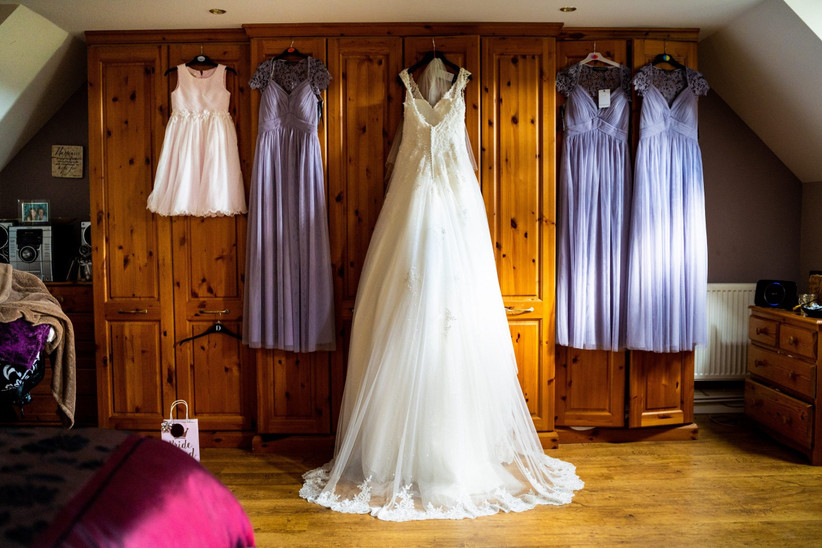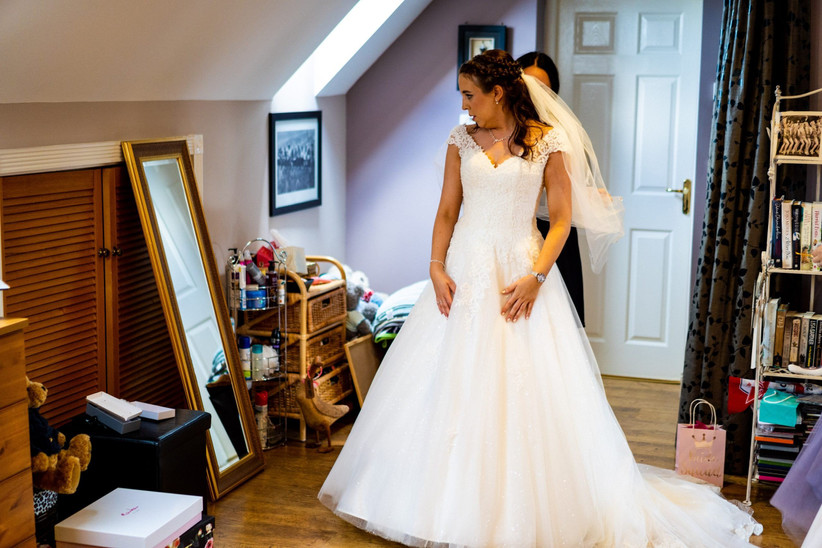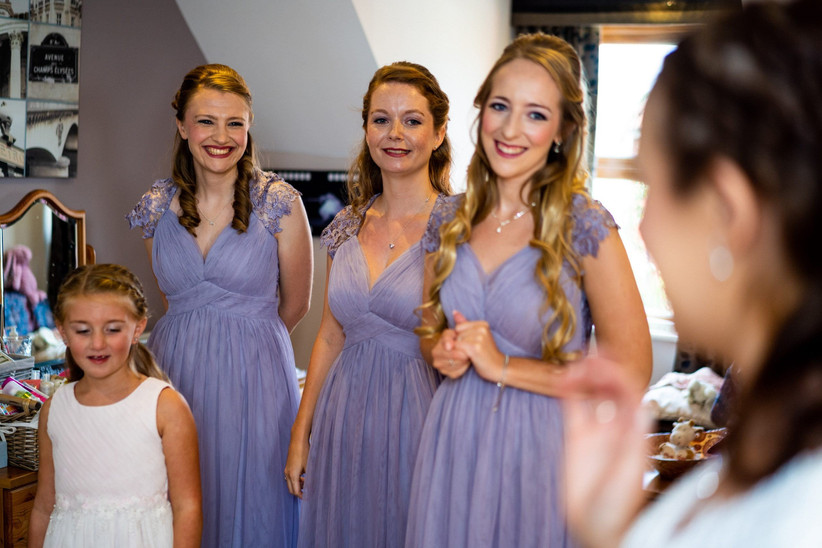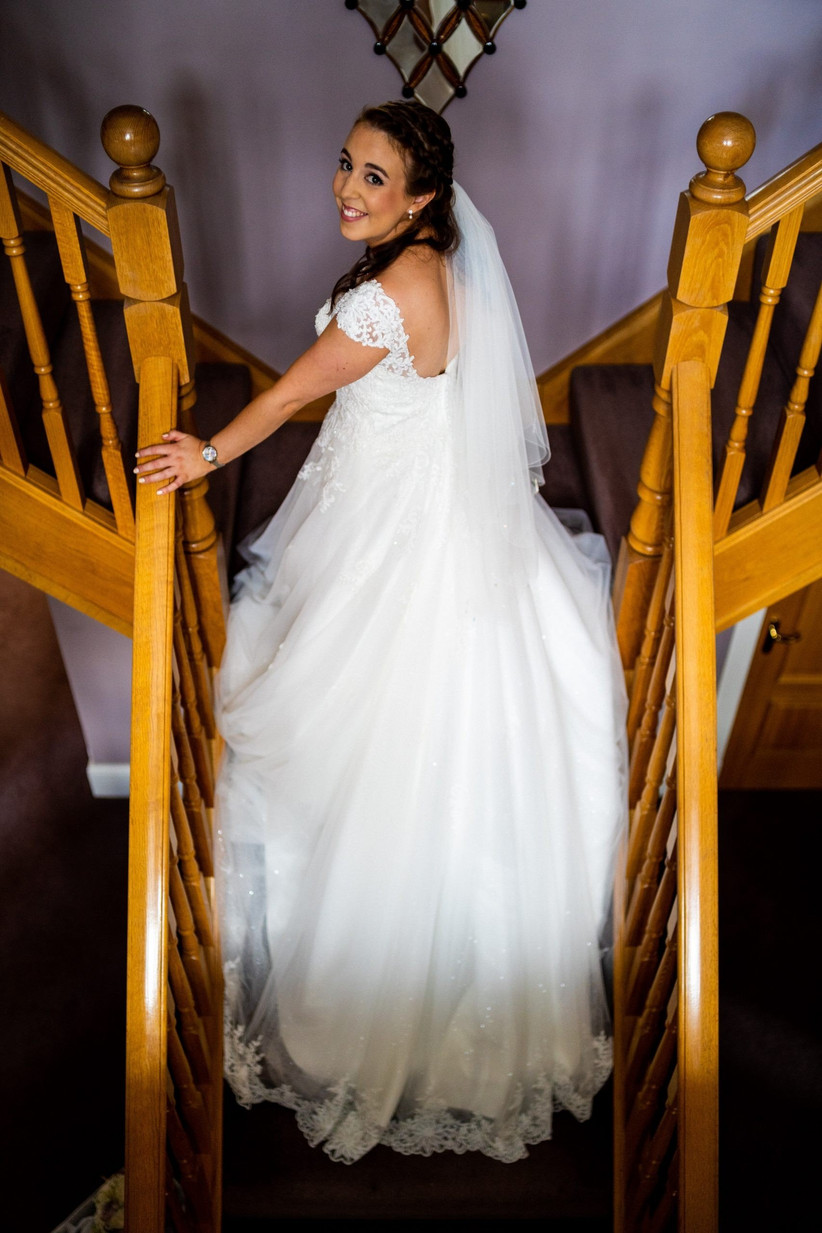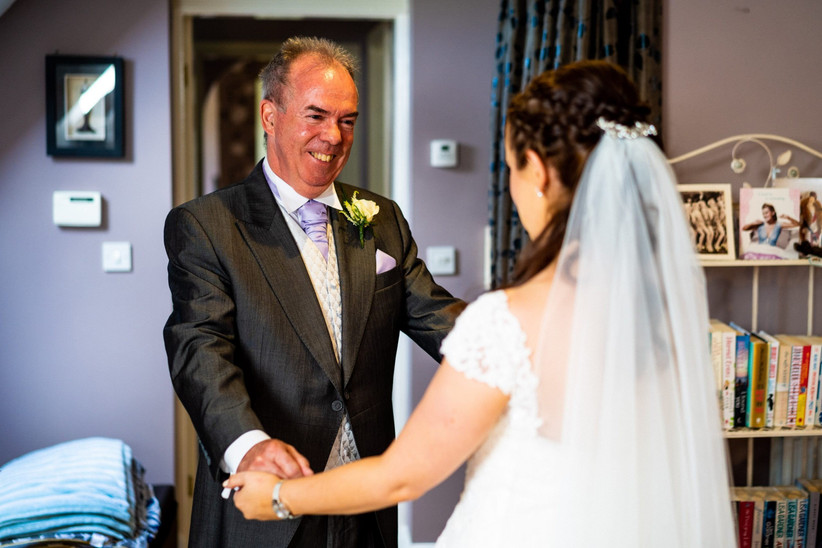 The Wedding Dress
Emma wore her dream, fairytale wedding dress that clung in all the right places and made her feel confident and beautiful.
"I instantly fell in love with it. It's called 'Alya' and is by Danielle Couture. I purchased it from Flutterby Bridal Boutique in Rossington.
"Sharon from Flutterby encouraged me to try on different styles, including styles I didn't think appealed to me. As soon as I put it on, I just knew. It was flattering and the dress just sparkled under the spotlights in the shop. I didn't want to take it off. I came back not long after and said yes to the dress!
"It was between this one and a more fitted one. I ended up using the style of the train on the fitted one and adapting it to the Alya – so it became unique and a one-of-a-kind dress.
"I wore it with a garter, a scalloped veil with teardrop dangling crystals, and earrings and a necklace from Debenhams. I also had a 'something blue' clutch.
"My bouquet was made up of ivory astilbe, menta roses, amnesia roses, baby's breath, and ivory silk peonies. Diamantes were added to a few of the roses and the bouquet was finished in ivory silk and secured by pearls which covered the stems."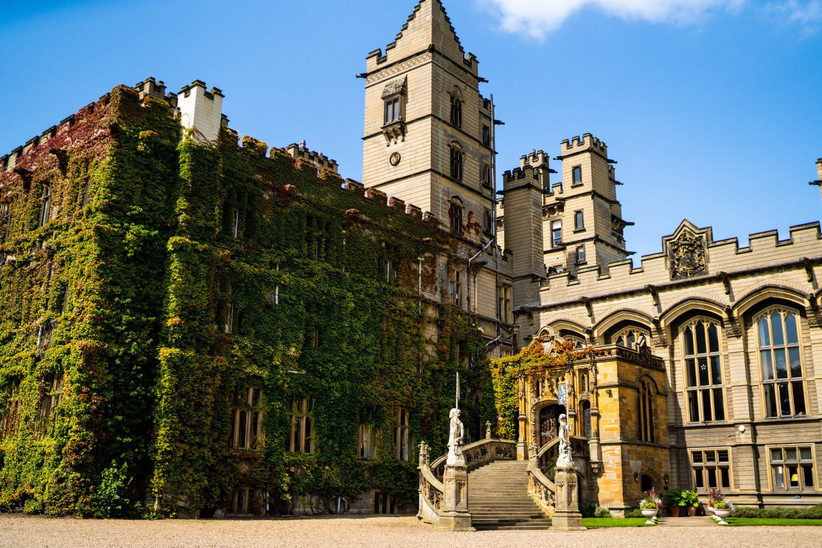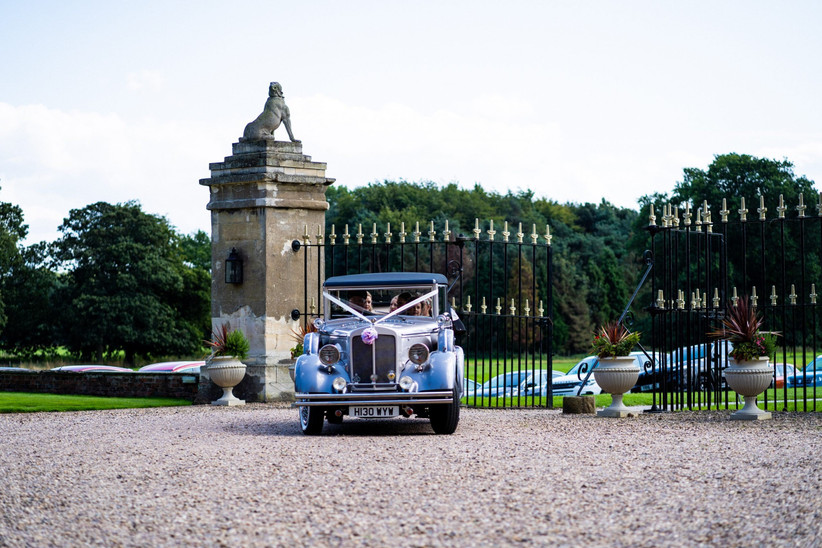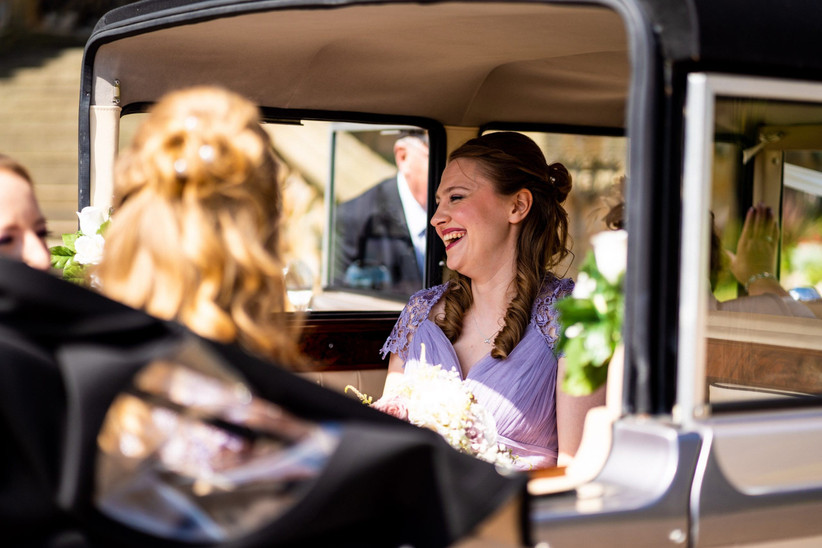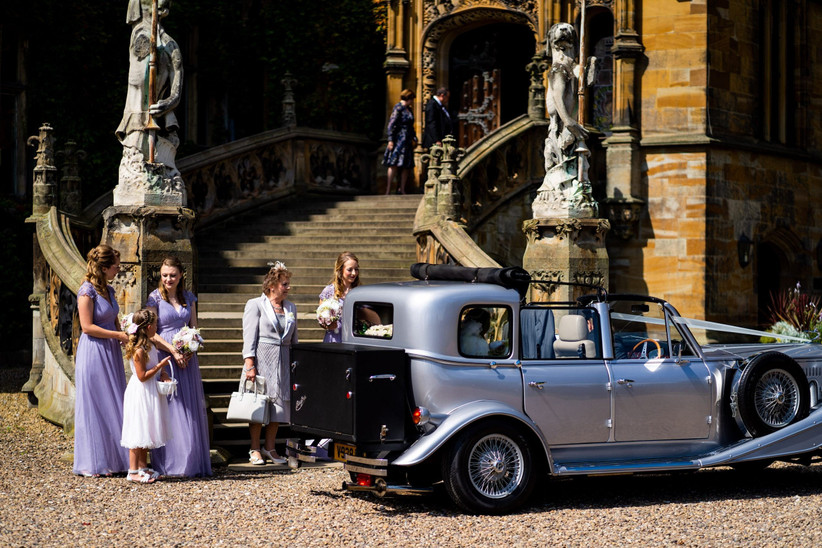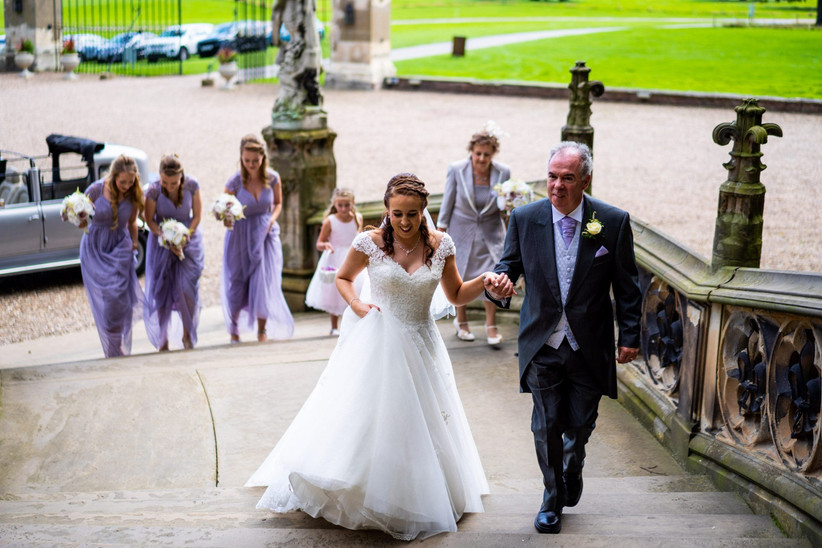 Bridal Beauty
Emma wanted a bridal look which was similar to her everyday look but a little more polished to show off her dress.
"My hair was done by Megan Thrower and my makeup by Hannah Dora. I had two hair trials as I was very indecisive.
"I chose quite a natural makeup look. I used my own lipstick and opted not to have false eyelashes. My makeup lasted all day!
"I usually just have my hair curly but, for the big day, I had it half up half down with French plaits scraping my hair off my face. It held well and stayed in all day. I also wore two diamante hair slides."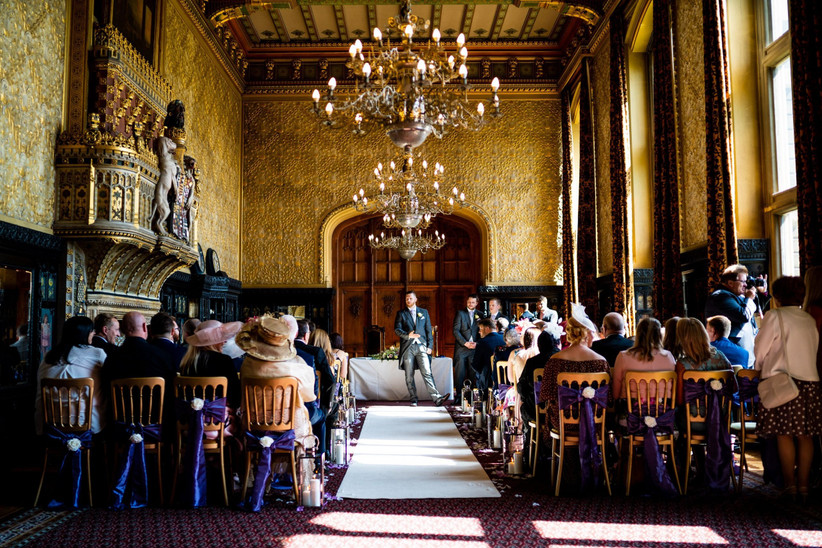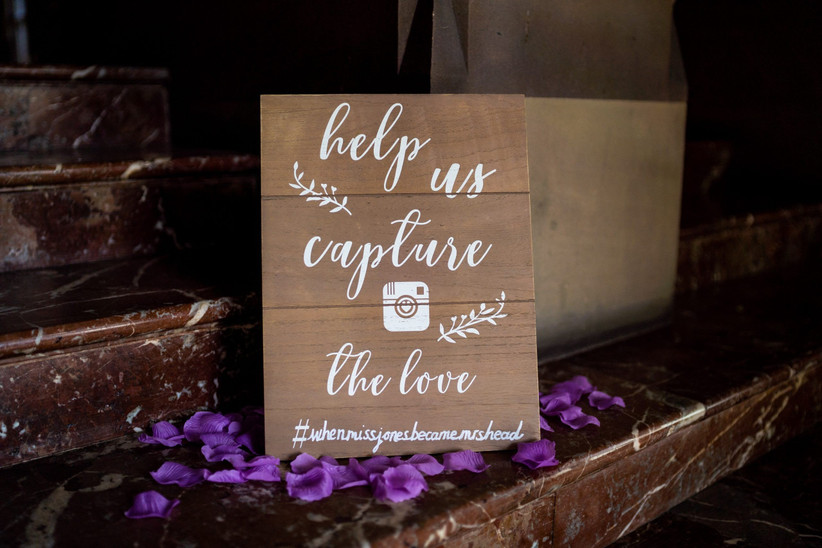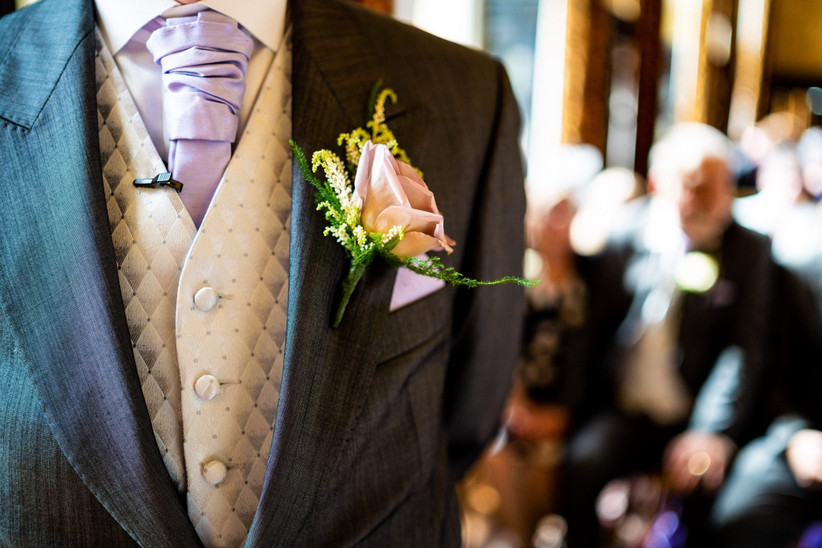 The Wedding Party
To complement Emma's wedding dress, she chose dusky lilac, full-length dresses from Little Mistress for her bridesmaids.
"I had three bridesmaids – two friends from school and one is my now-husband's brother's fiancée! I also had a flower girl who is a friend from work's little girl who was seven. She wore a very pale baby pink dress which was from TK Maxx.
"I chose the bridesmaid dresses and luckily they all liked them and most importantly – they fit well!
"The groomsmen wore grey suits with tails, waistcoats, a lilac tie and a handkerchief in their pockets. Oliver chose them himself and we hired them from Suits Direct."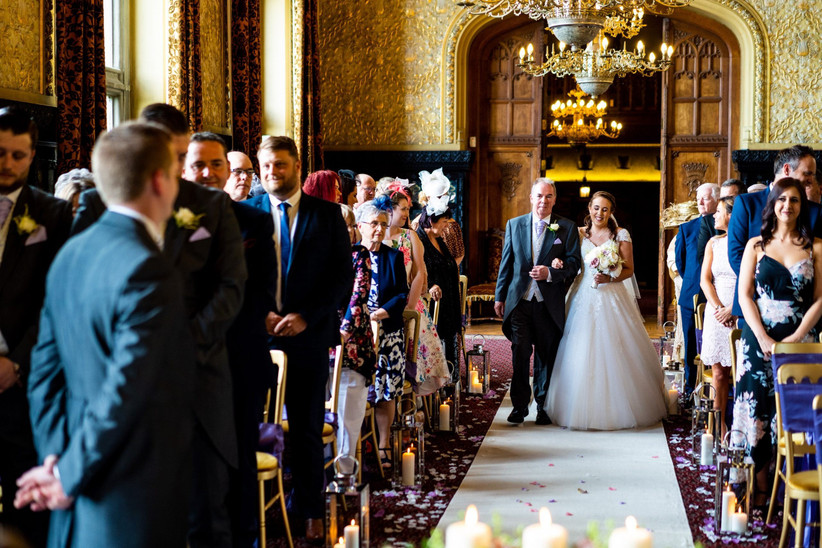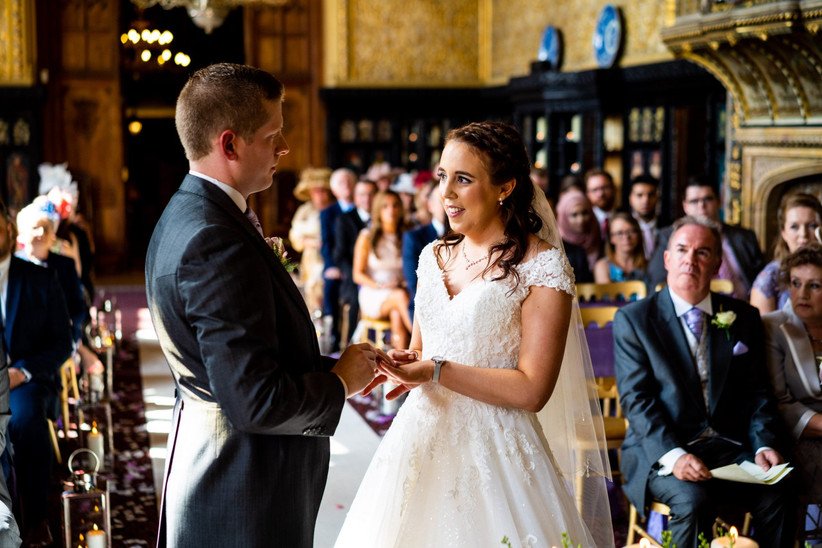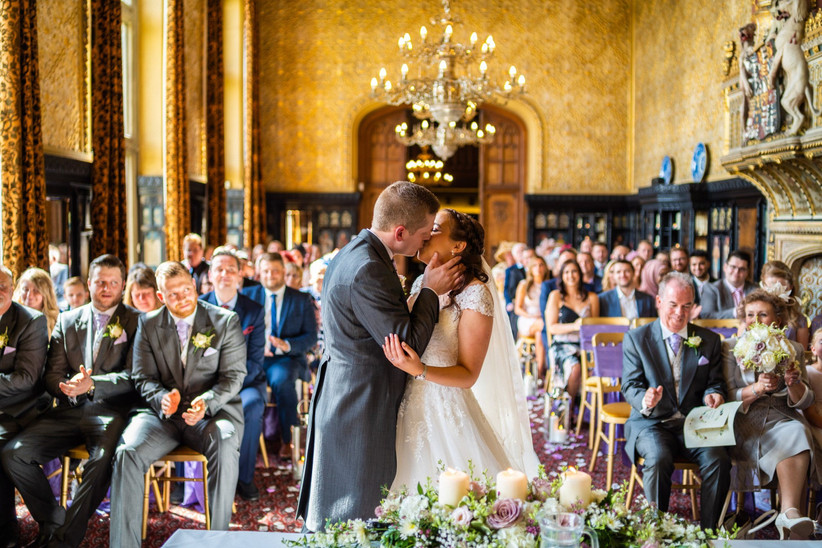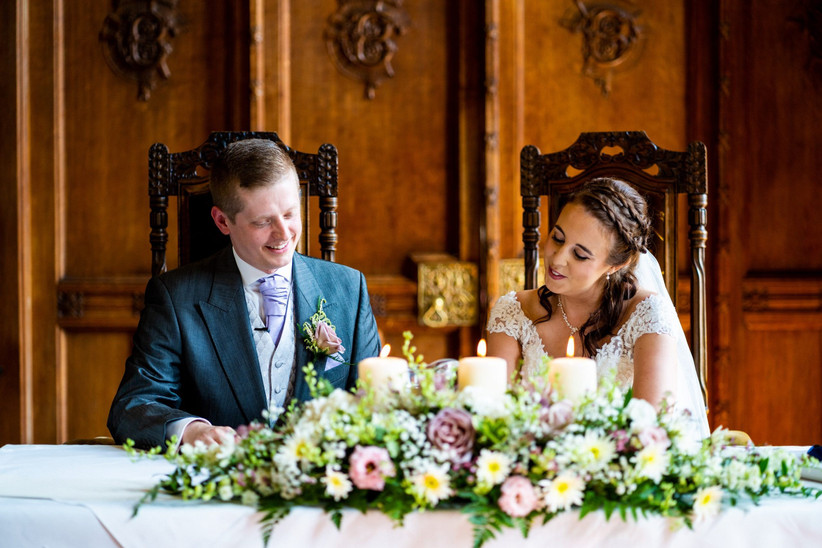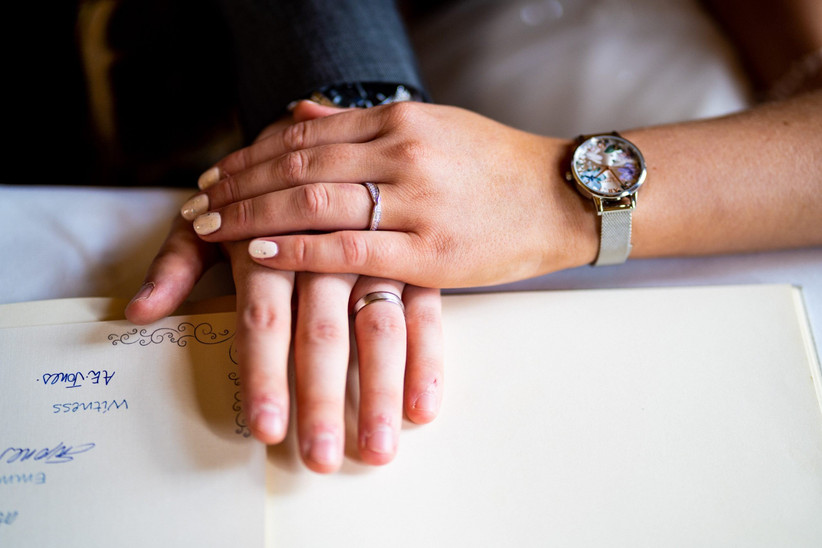 The Transport
To get to the ceremony, the couple hired two 1930s vintage-style Regent Landaulettes from Silver Star Wedding Cars.
"They were beautiful and comfortable. The roofs came down so for the last leg of the journey it was open-air and we had a lovely view down the drive to the venue!
"The drivers were well presented and very smart, mine made me feel really relaxed and was very chatty."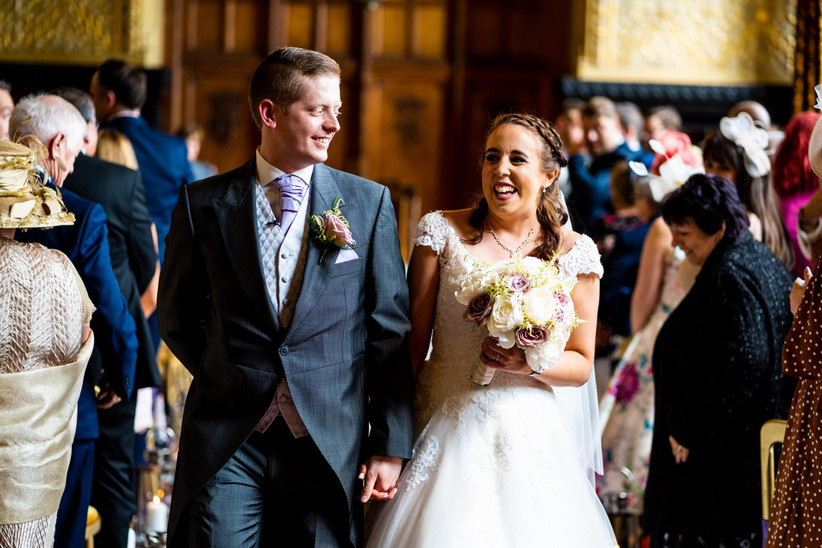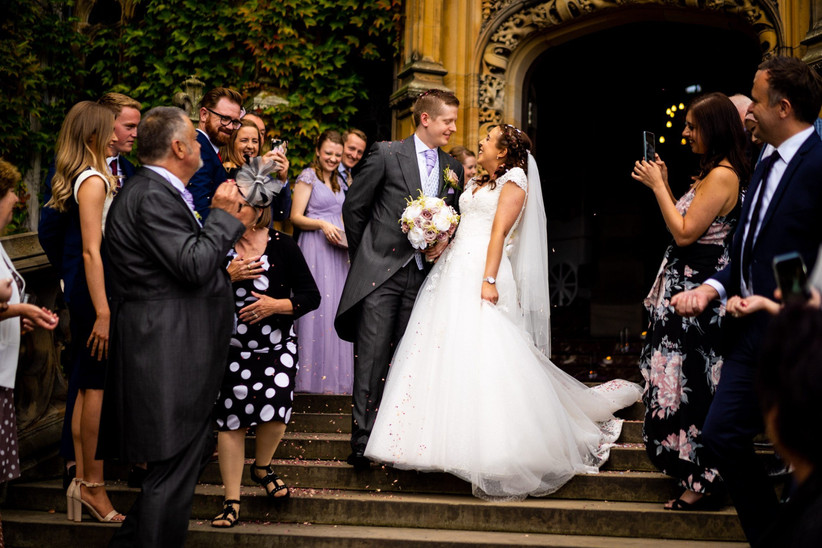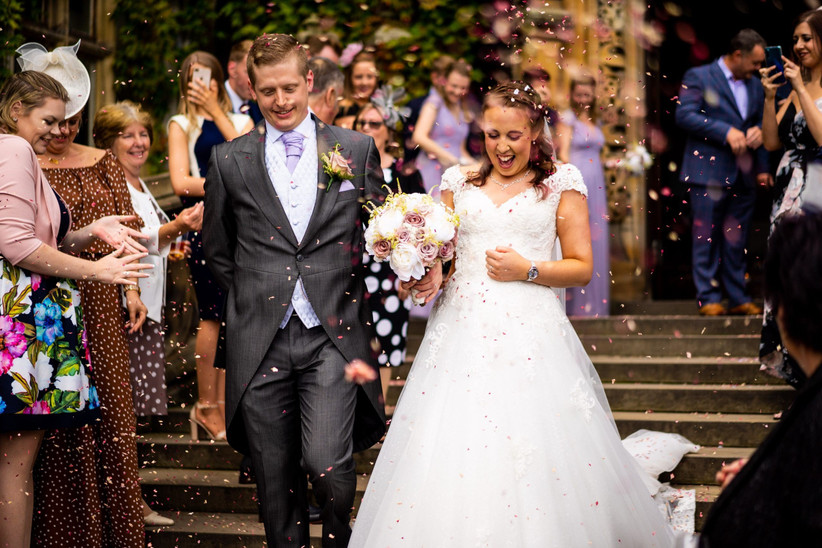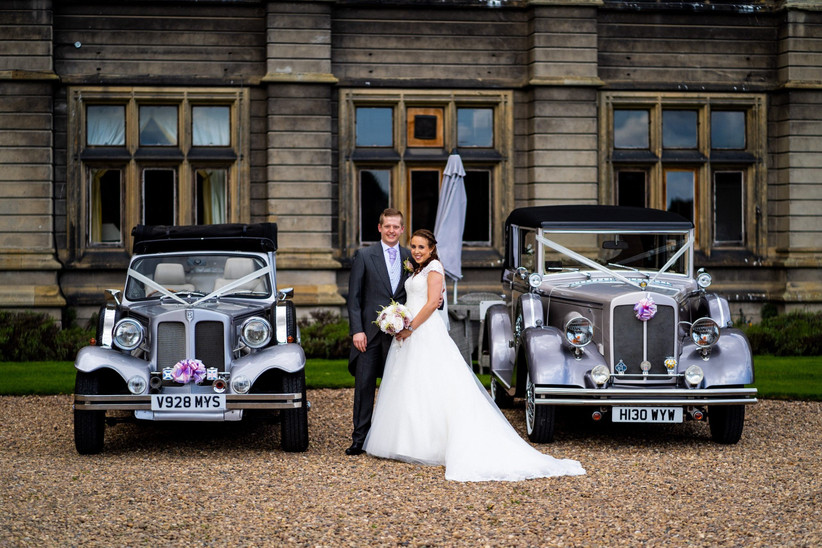 The Ceremony
The couple's ceremony, wedding breakfast and evening reception took place at the Gothic-style country house Carlton Towers in North Yorkshire.
"During the ceremony, we had readings by the mother of the bride, a bridesmaid and our flower girl.
"We talked about the story of how we met and what we mean to each other as well as how our lives have changed and what we like most about each other. We had written our own vows as well. What we had said about each other and our vows were kept secret from one another so it was a surprise for on the day.
"I walked down the aisle with my Dad to A Thousand Years by The Piano Guys. Our wedding rings were from Ernest Jones."
The Reception
The grand staircase leading into Carlton Towers sold Emma and Oliver on this venue as soon as they walked in!
"It was a fairytale setting and we instantly fell in love during our first visit. One of the best things about the venue was its stunning backdrop. We chose a dusky lilac, pink and ivory theme.
"We used flowers for the end of the aisle and then moved these to the top table. Half of our wedding breakfast tables contained a martini glass with a floral display. They were arranged by Signature Flowers by Julie.
"On the menu was a starter of ham hock, a main of beef with vegetables and Yorkshire pudding, and a warm chocolate brownie for dessert. We picked the brownie first as it is our favourite dessert.
"In the evening, we served woodfired pizzas from the horsebox pizzeria outside and chips.
"We also served our wedding cake which was in three tiers. One was plain icing, one was shimmery and the last was patterned with lace. The flavours were strawberry, chocolate orange, and cookie dough. It was decorated with flowers to match my bouquet. It was created by Lorien at Storeybook Cakes and was the most delicious cake I have ever tasted.
"Throughout the planning, Gemma at Carlton Towers was our go-to person. Chris also assisted the day of the wedding."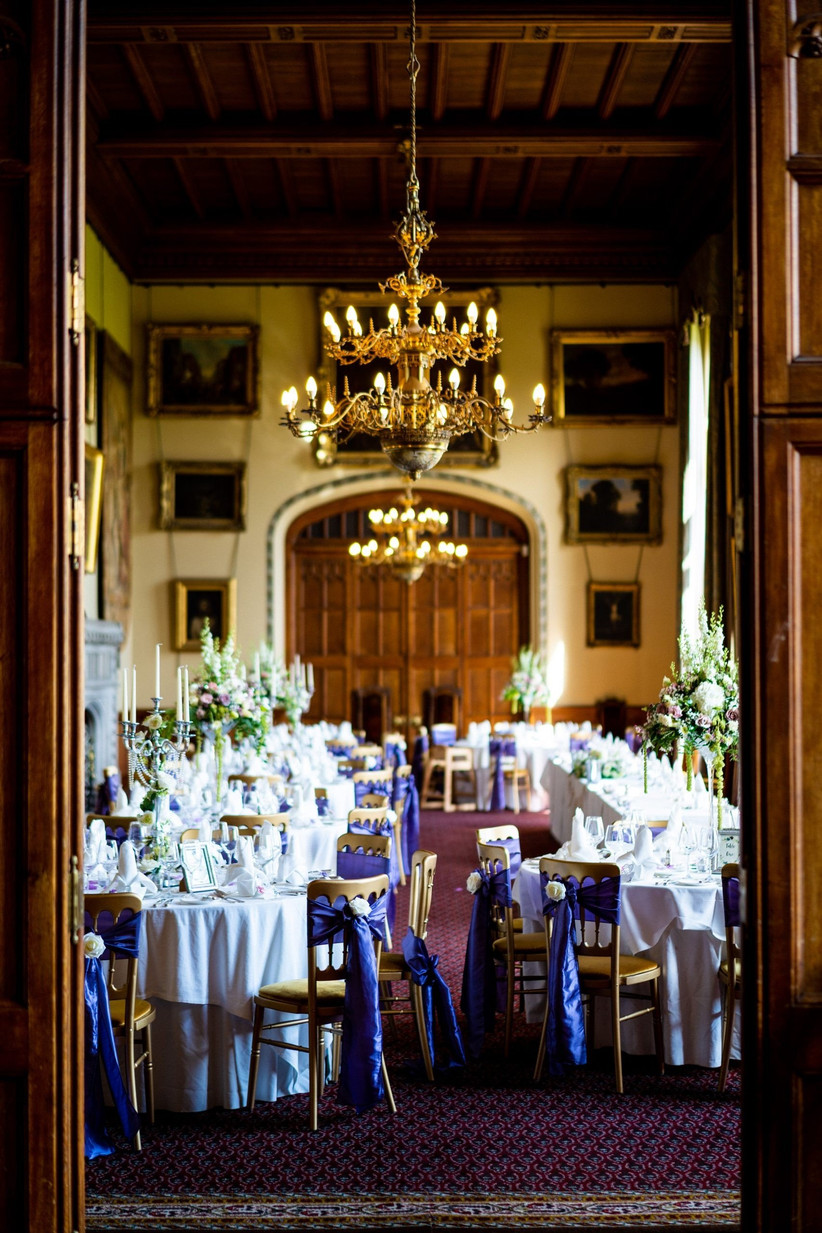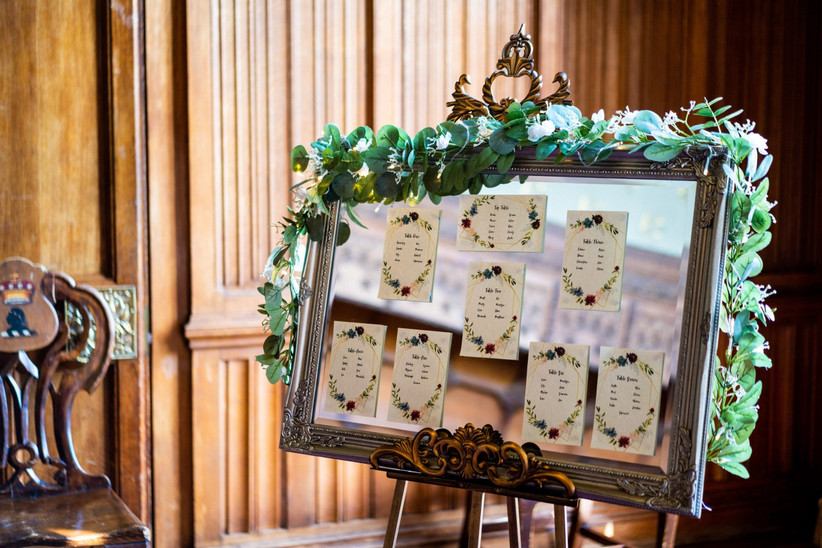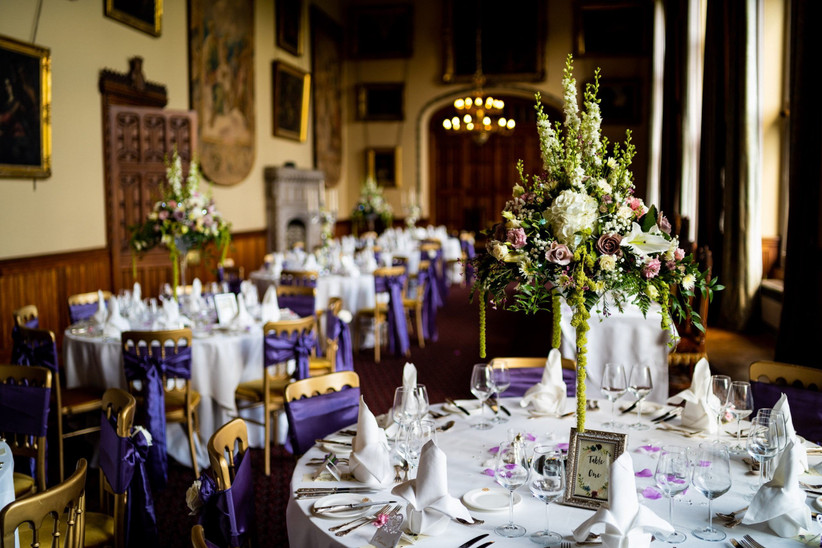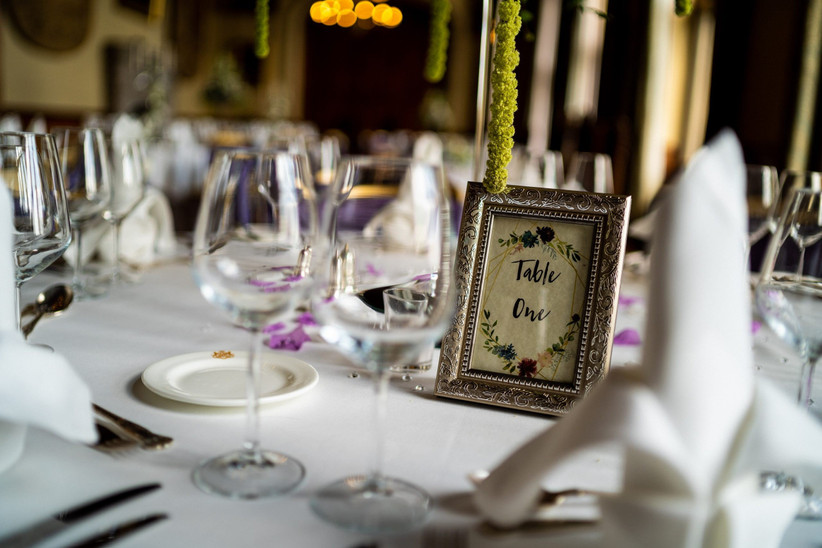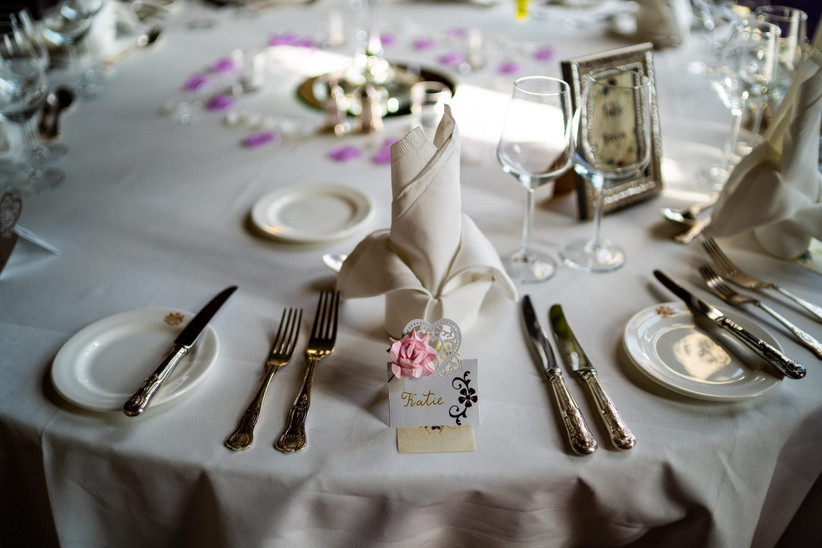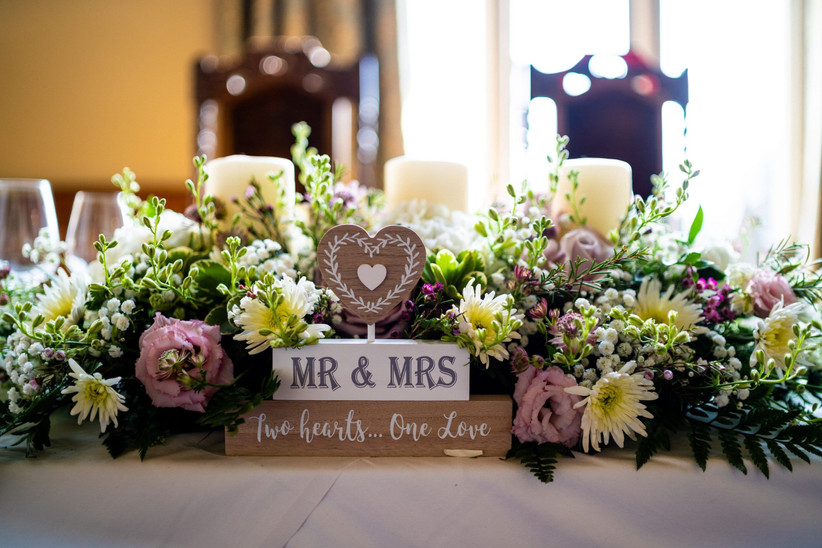 The Décor
The couple decided to go down the DIY route for a lot of their wedding décor and provided guests with a delicious sweet cart!
"Our wedding stationery matched our décor. We kept the colours in keeping with our theme of lilac, pink and ivory.
"Our centrepieces and table numbers also matched the invitations. We chose photo frame table numbers, silver candelabras, martini glass floral centrepieces, diamantes, flower petals and tea lights. We numbered our tables but the paper the numbers were printed on matched our vows paper, readings paper and invitations.
"We provided guests with a sweet cart and a post box with wooden cards to write messages on."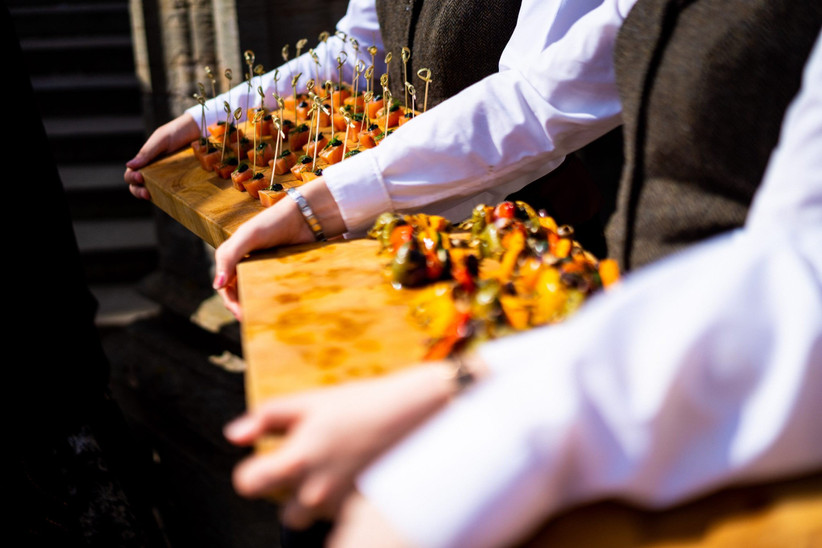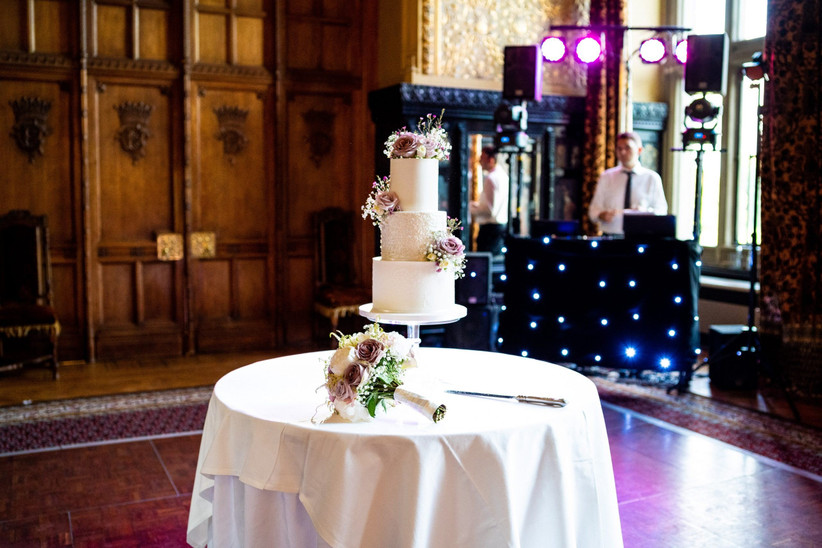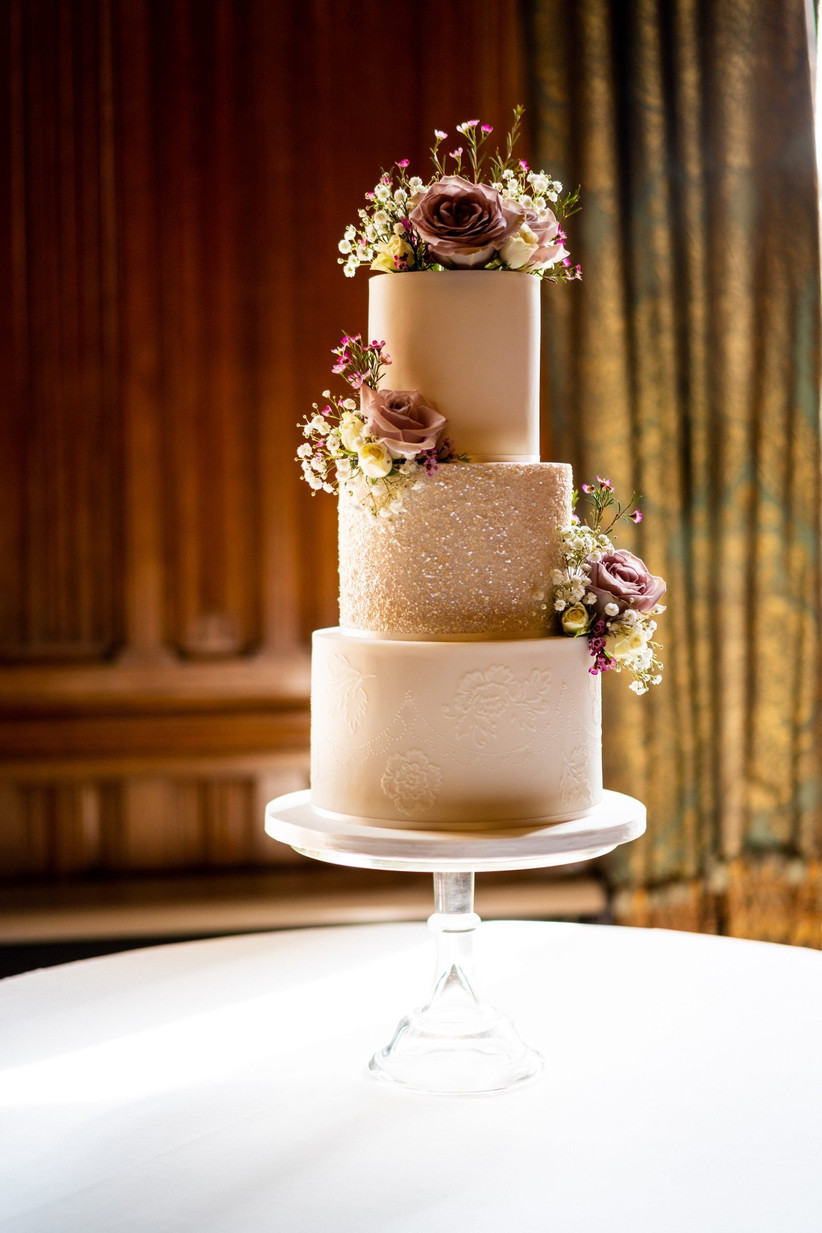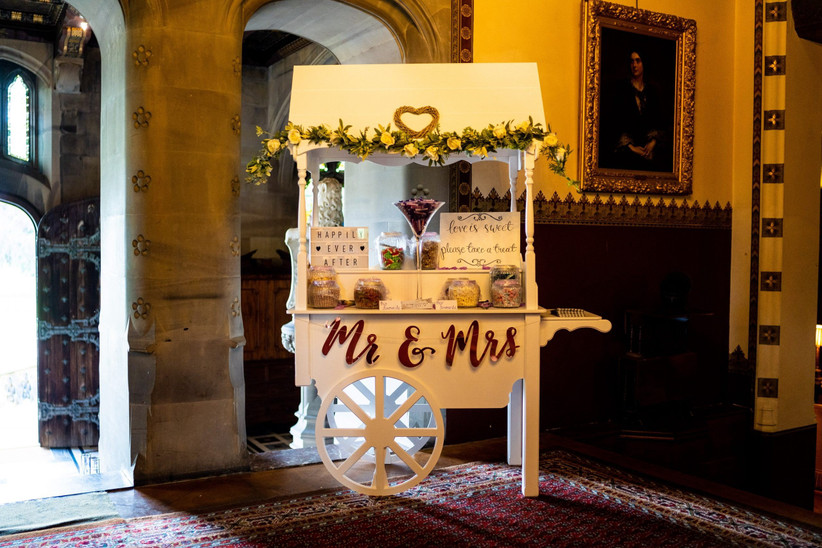 The Entertainment
The couple chose to hire a DJ called Spectra Entertainments recommended by their venue to play feel-good songs that would get everyone in the mood for dancing!
"Our first dance was to the song How Would You Feel by Ed Sheeran. I began the first dance with a father-daughter dance to our favourite song – Bohemian Rhapsody by Queen.
"At 10pm all guests were asked to assemble on the grand staircase outside. Suddenly, a surprise firework display started. They set off to Bohemian Rhapsody. It was a complete shock and surprise organised by my Dad.
"They were absolutely amazing and it made our day even more special. I think I ugly-cried throughout the whole display!"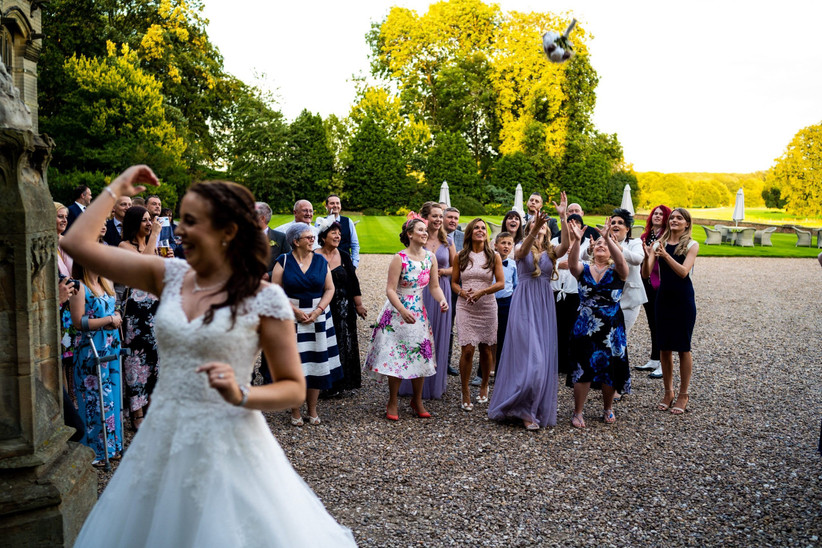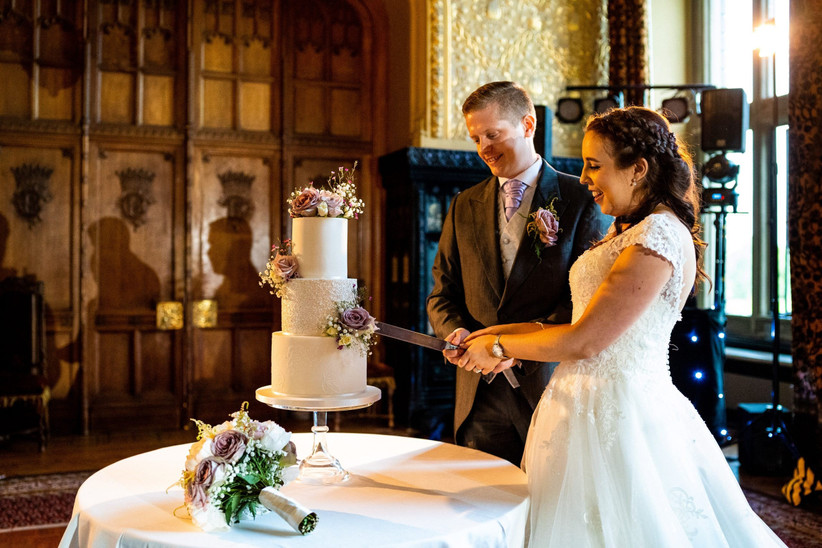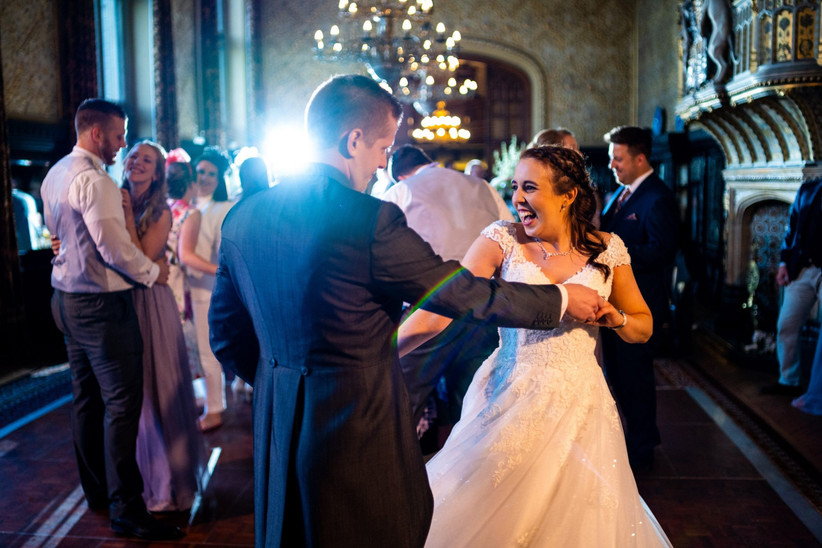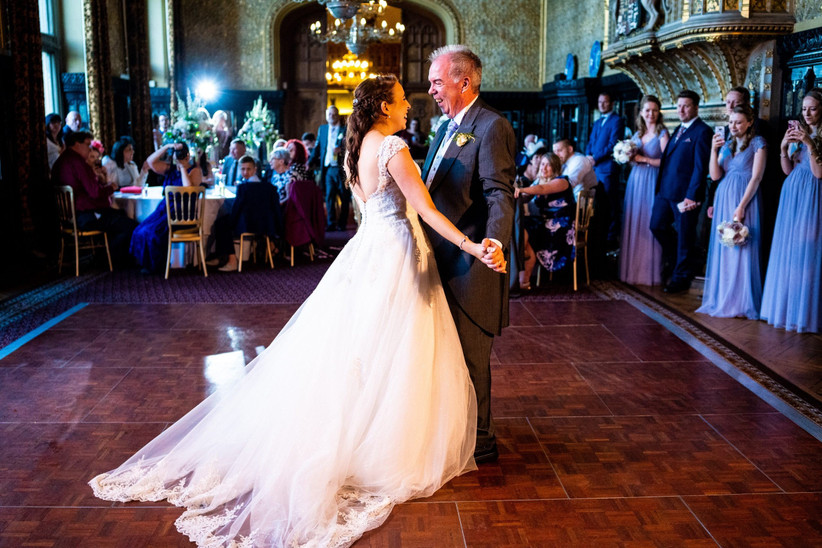 The Couple's Advice
The couple decided to visit Santorini for their honeymoon. They stayed at a brand new, five-star, adults-only hotel where they relaxed and reflected on their big day while enjoying their own suite, complete with a Jacuzzi!
"Our advice for couples planning their wedding is to take a moment to spend time with each other on the day – it can be very easy to get all caught up in the day as you are surrounded by friends and family. Luckily we had a private garden which only we were allowed access to so we got some alone time in there (although followed by photographer and videographer!)
"We were able to stick to our wedding budget because we were sensible with things. We chose not to have a gift list too.
"If we could change one thing about our wedding day it would be to be able to do it all over again. Or to watch the whole day back minute-by-minute – just to experience it all over again."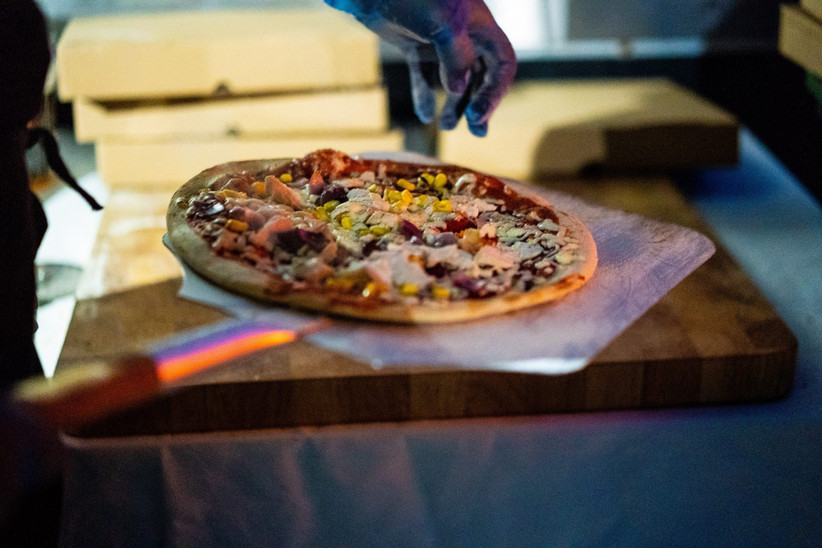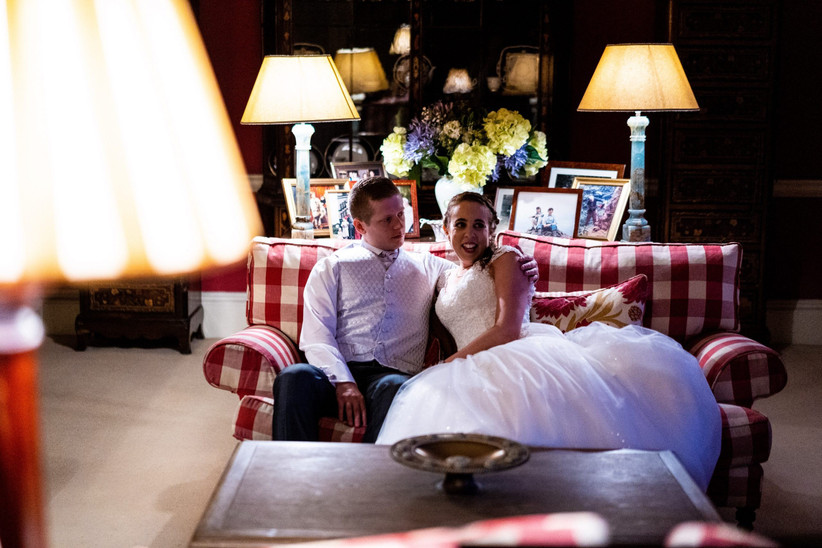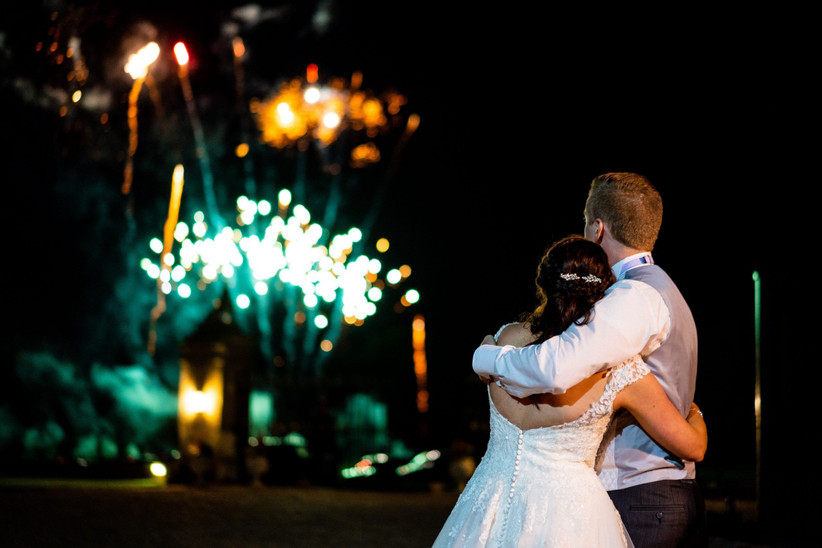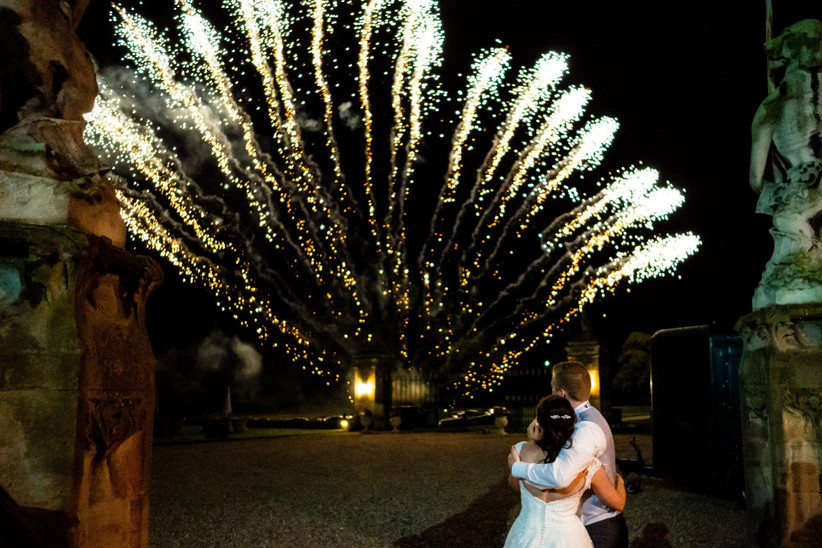 Suppliers
Photographer: JLM Wedding Photography
Videographer: Adam DS Media
Venue: Carlton Towers
Wedding Dress: Danielle Couture from Flutterby Bridal Boutique
Hair: Megan Thrower
Makeup: Hannah Dora
Bridesmaids' Dresses: Little Mistress
Flower Girl Dress: TK Maxx
Groomswear: Suits Direct
Wedding Transport: Silver Star Wedding Cars
Rings: Ernest Jones
Wedding Cake: Storeybook Cakes
Florist: Signature Flowers by Julie
Entertainment: Spectra Entertainments
A huge thank you to Emma and Oliver for allowing us to share their gorgeous big day!