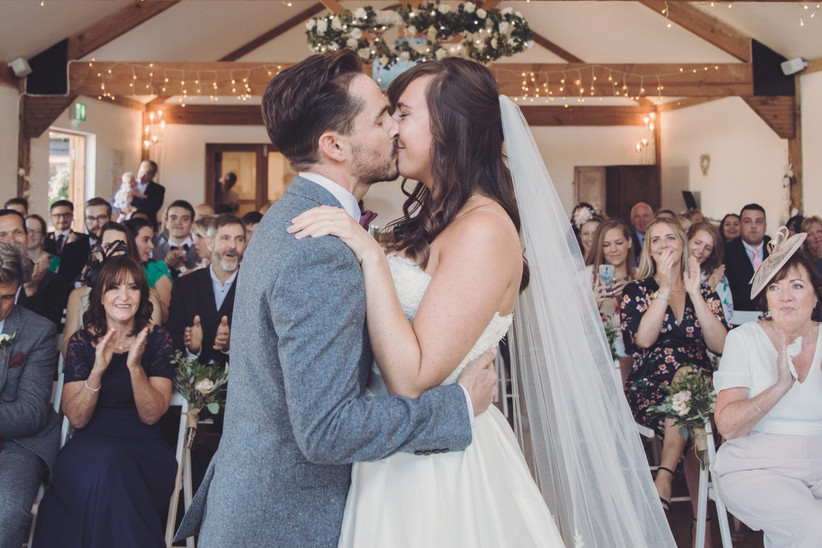 Kerry and Judson met through mutual friends and quickly became close but it took six years to realise that they had feelings for each other!
When they finally got together, things moved quickly and within one year, they were living together. Just one year later, Judson proposed over drinks at The Oxo Tower in London. Kerry was surprised but managed to finally say "Yes"!
"He had then arranged for our friends and family to gather at a nearby pub so we all celebrated together for the afternoon before we headed back to the Oxo Tower for a dinner, just the two of us. We went back on the year anniversary of our engagement!"
Kerry and Judson tied the knot at Maidens Barn, Essex, in September in front of 70 guests.
Photographer: Kerry Ann Duffy Photography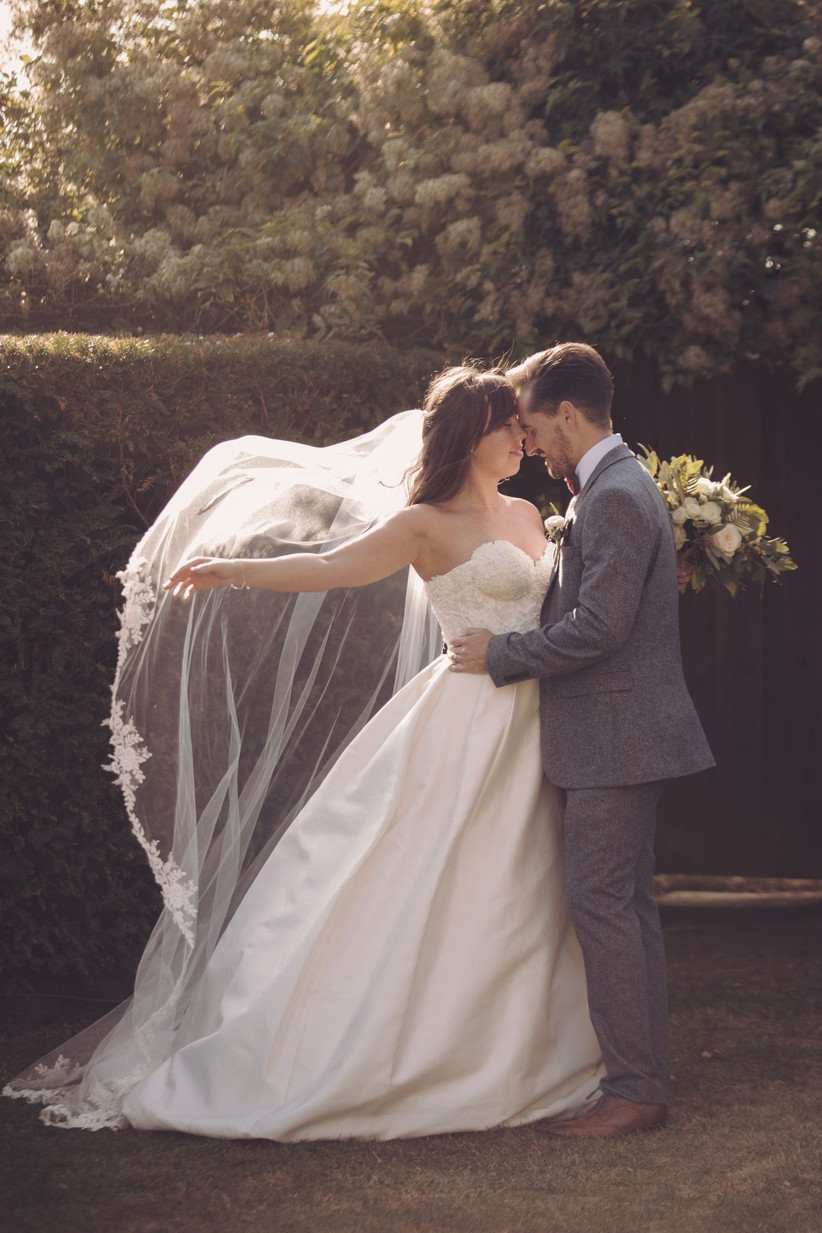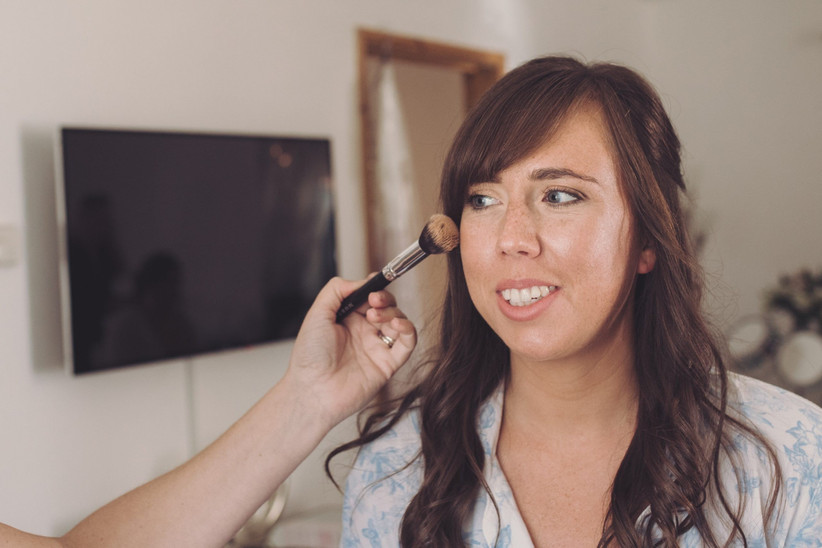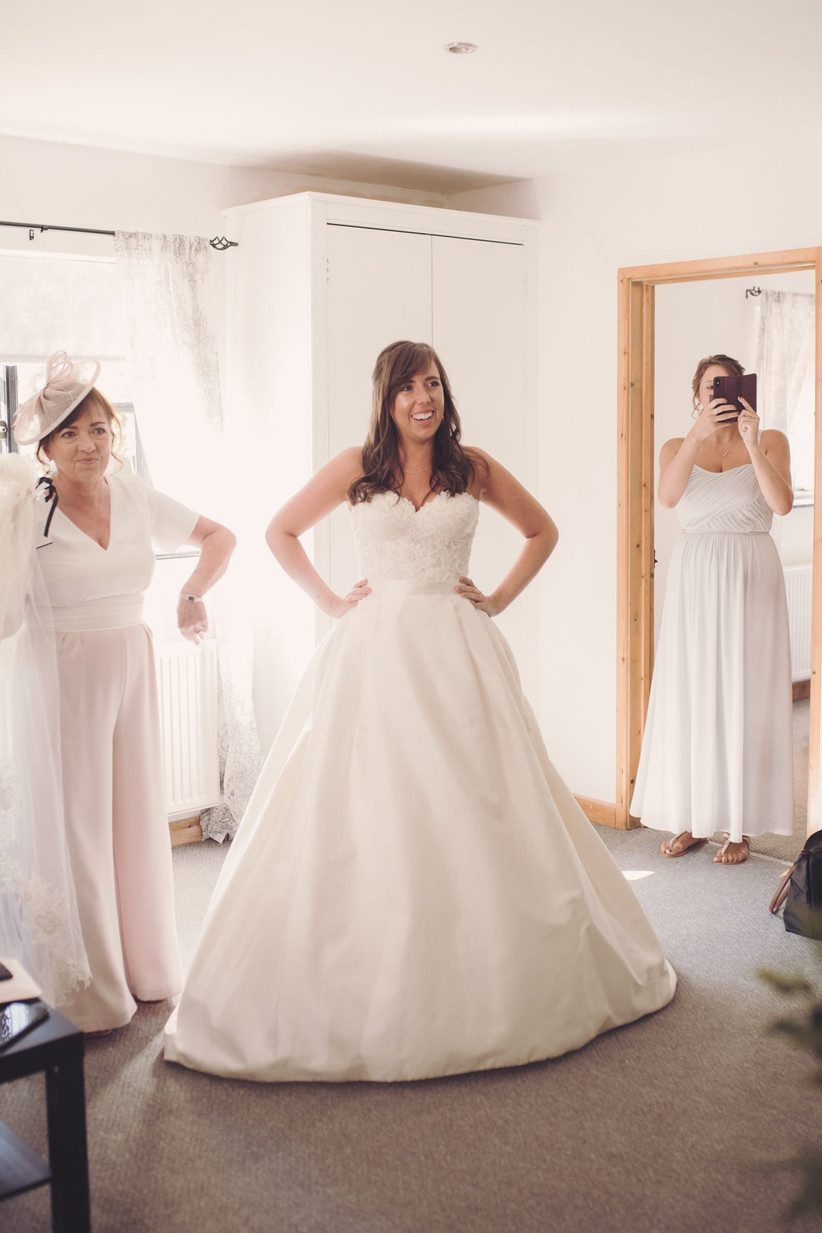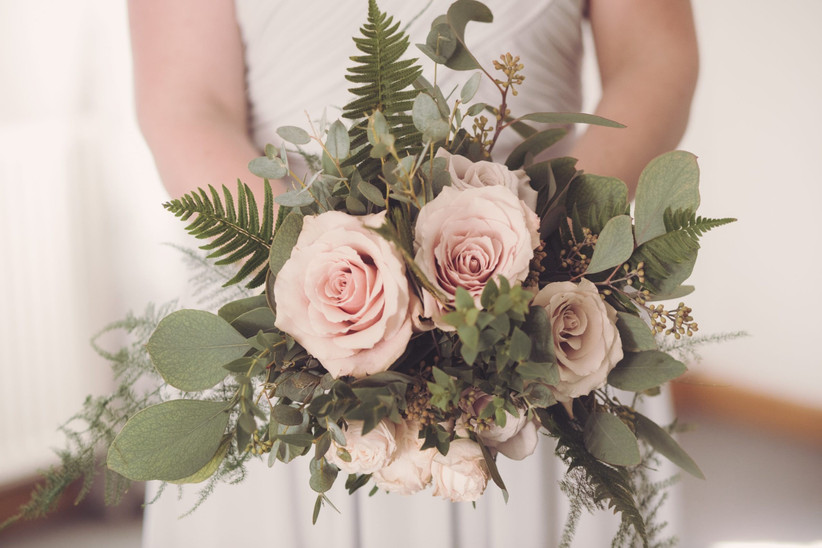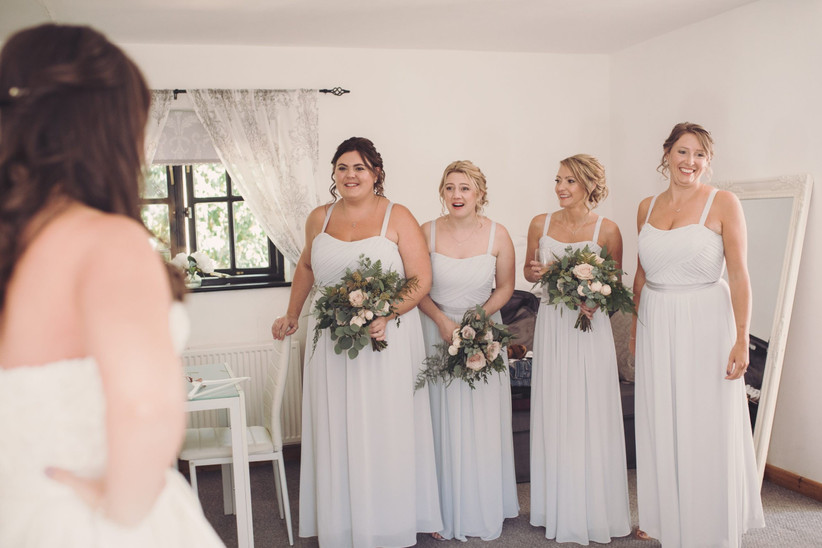 The Wedding Dress
Kerry wore a Caroline Castigliano dress from Hitched Bridal boutique in Bromley, Kent. She always knew she wanted a dress with pockets.
"It wore a Caroline Castigliano wedding dress called Everlasting. I had always loved her dresses and knew that I'd probably end up with something from her line. But the dress I ended up falling in love with was the complete opposite of what I had thought I'd wear.
"The dress just kept catching my eye. As it wasn't what I had in mind, I was trying on many other styles, but something just kept drawing me back to it. I ended up trying it on just to get it out of my system and knew the moment I put it on that it was 'The One'.
"I tried on around eight dresses. All different shapes and styles, all of which I loved for one reason or another. But none as much as the one I chose.
"I had a beautiful long veil which I took out pretty quickly as it kept getting caught on everything! I wore my nanny's engagement ring and her brooch in my hair as I wanted to have something of her with me on the day. I added a lovely and delicate Monica Vinader necklace that my best friends had bought me for my 30th Birthday, pearl earrings my Mum had bought me for my 30th birthday, and a new Monica Vinader bracelet which was a gift from the hubby-to-be on the morning of the big day.
"I wore some beautiful Jimmy Choo shoes, but quickly changed into something more comfortable – Converse!
"Tara Lee Johnson and Kelly Hollands did my hair and makeup. I went for a style which was very similar to my normal look – but much more polished! The girls were fantastic. They understood what I wanted and did the most beautiful hair and makeup look."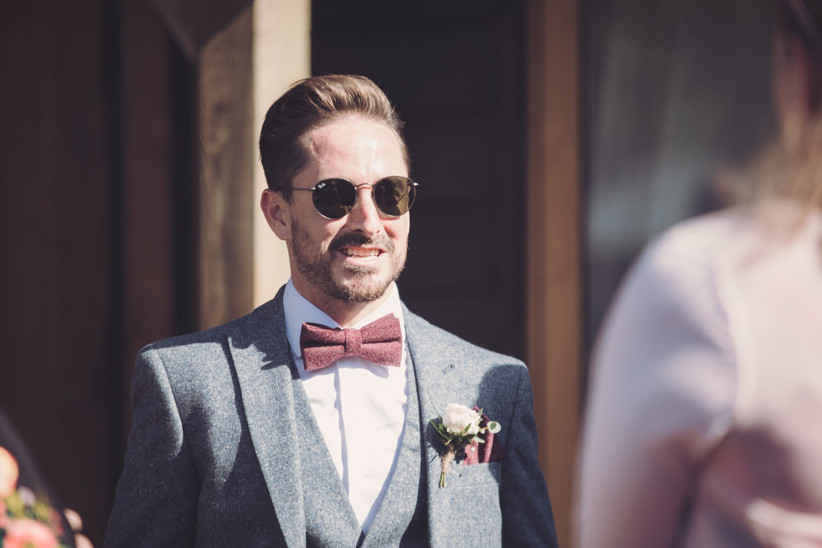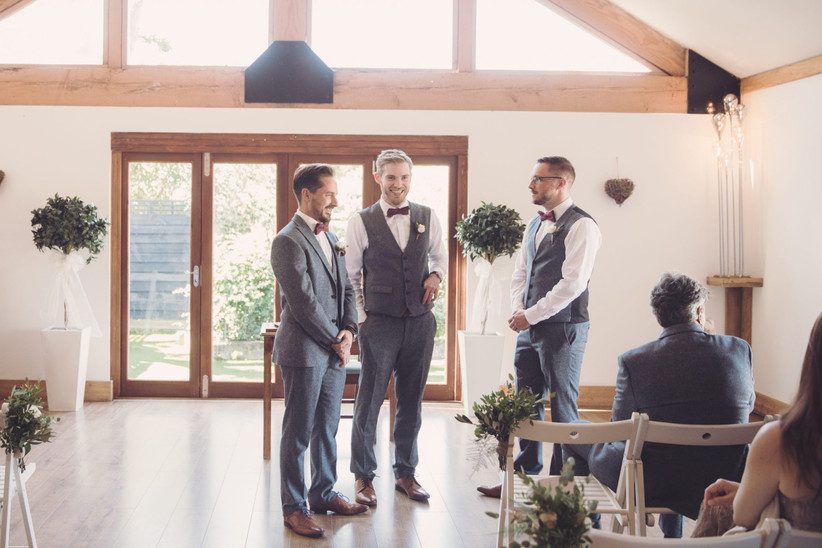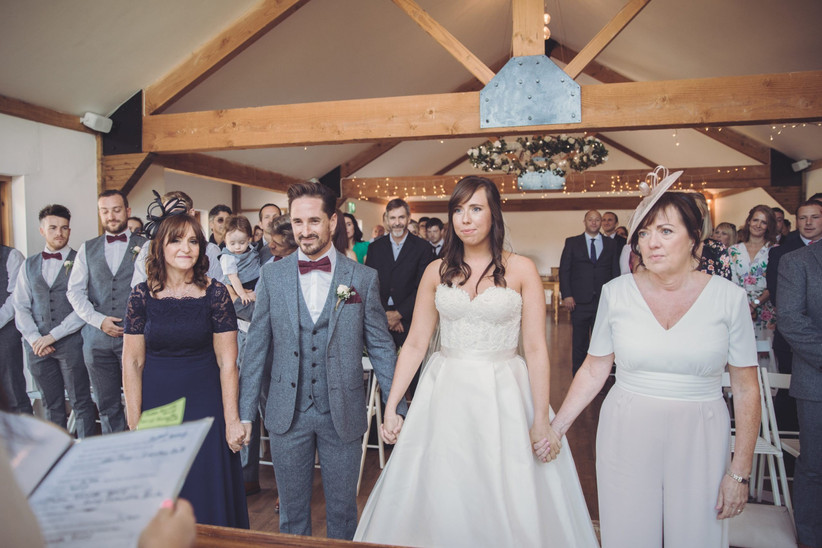 The Wedding Party
On the big day, Judson wore a three-piece with a red bow tie and a pocket square from Next. Kerry had a maid of honour, her sister-in-law, and three bridesmaids, her closest friends from school.
"My bridesmaids wore beautiful silvery/grey floor-length dresses from Marks and Spencer. They were a real bargain as we found them in the sale!
"We had been shopping together and hadn't had much luck. My Mum actually found the dresses in the end and they looked beautiful!
"The groomsmen wore blue, Donegal suits from Next. The groomsmen wore the matching trousers and waistcoat to Judson with a red bow tie and the fathers wore the matching trousers and suit jacket with a red tie. They were all in the same look, but we wanted them all to be a little different. Judson would love to say he chose the look himself, but it was definitely me.
"A gift from Kerry was a pair of Avengers socks for each of the groomsmen and the groom. We both love Marvel movies and there were even Avengers quotes in our best man's speech."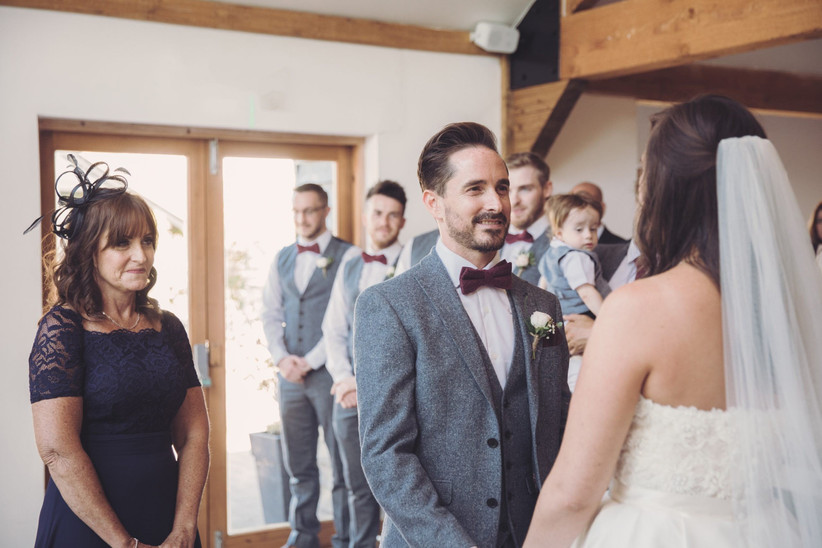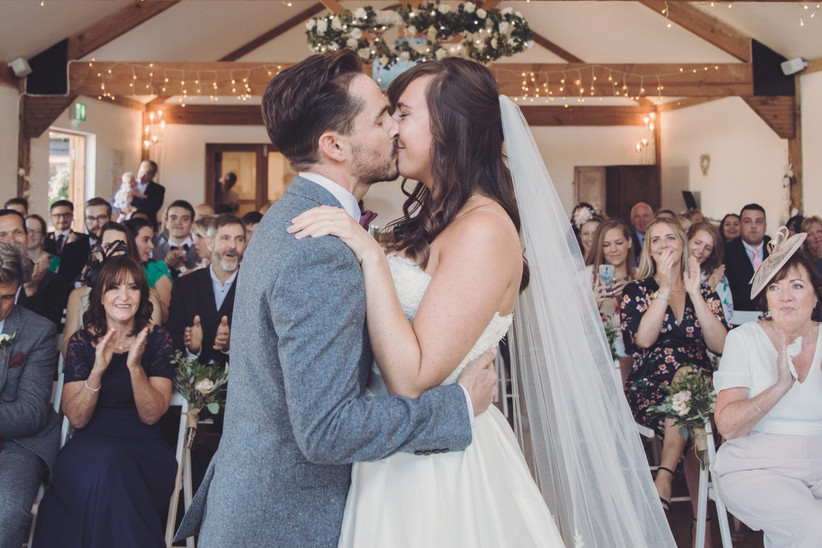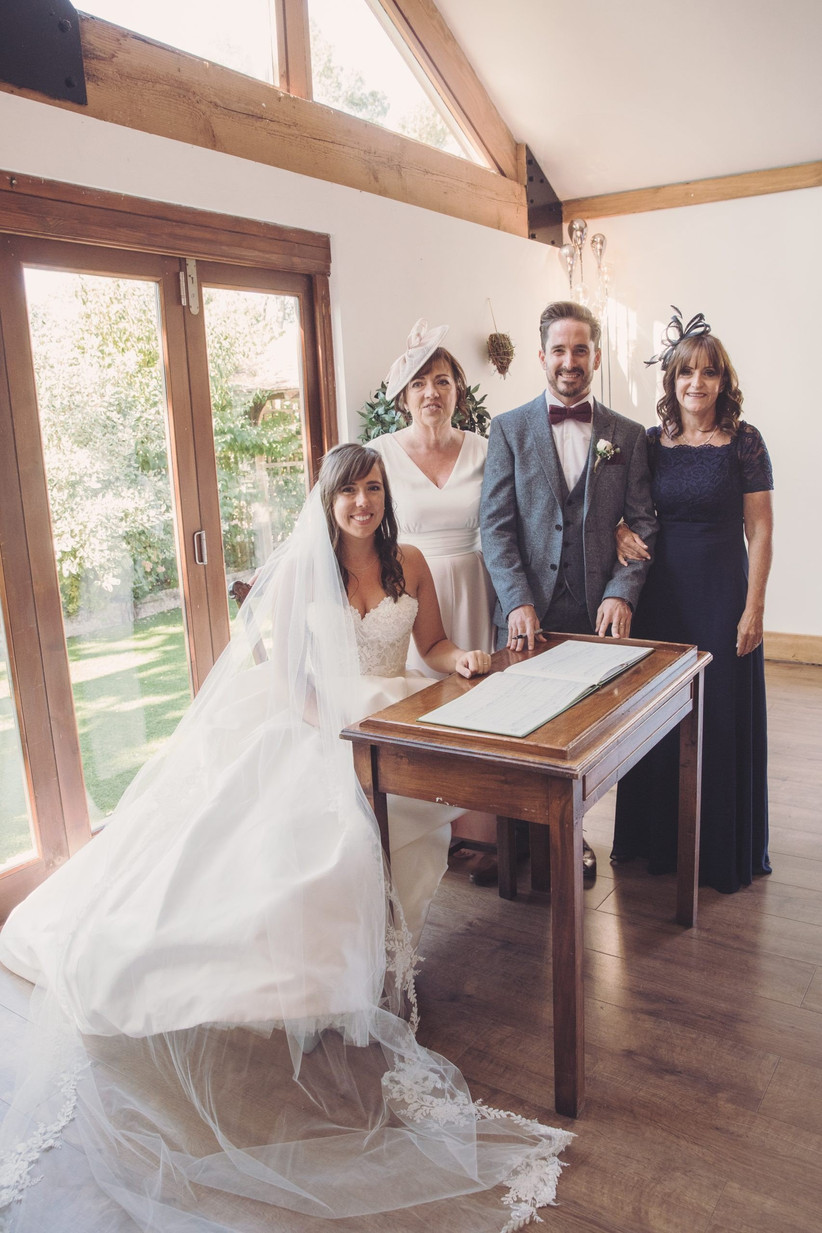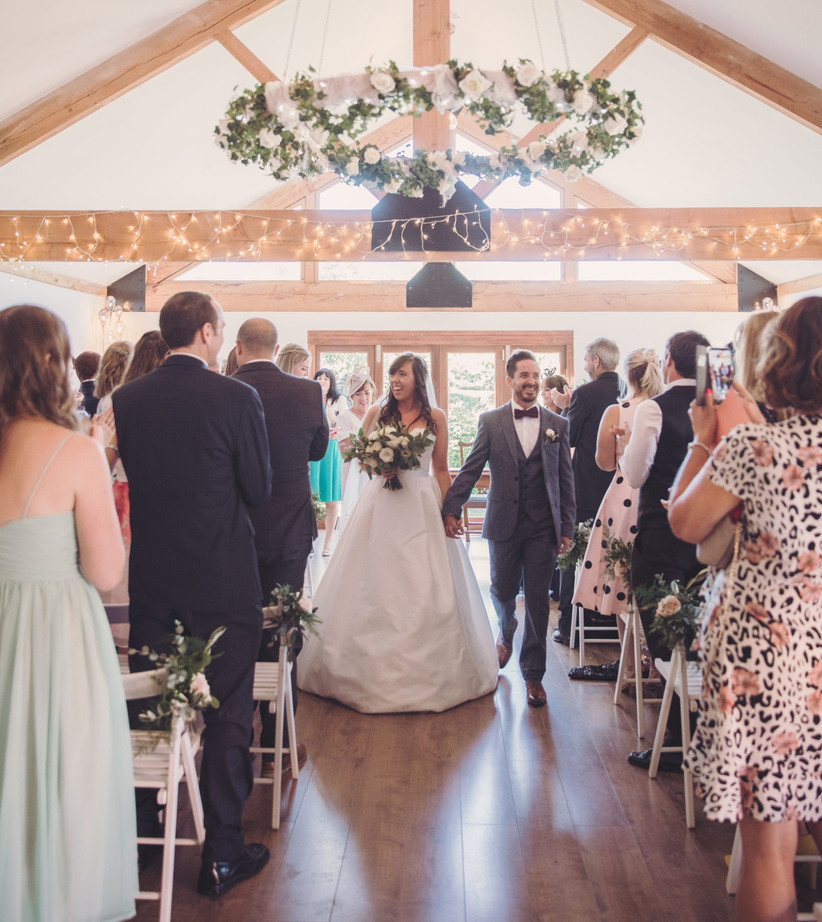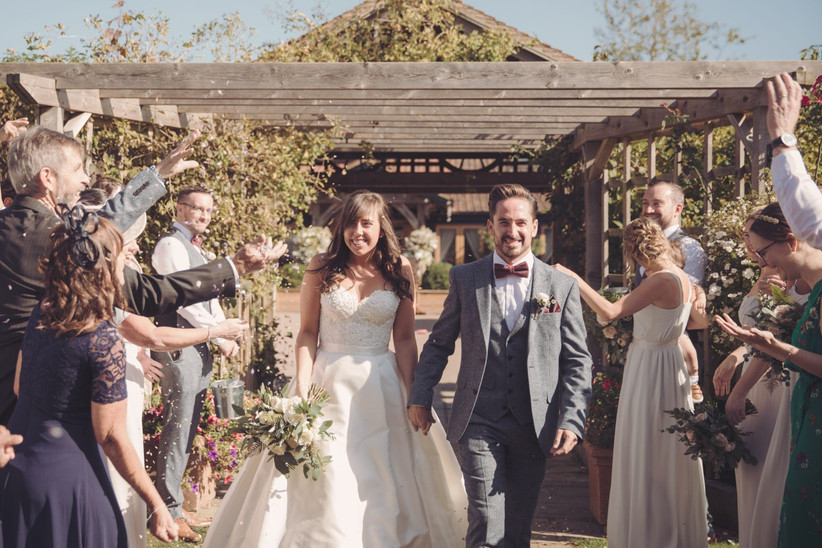 The Ceremony
The couple held their ceremony and reception at the gorgeous Maidens Barn in Essex.
"We had readings from the groom's sister (Immortal Beloved) and my friend (He Never Leaves the Seat Up).
"We put a lot of thought into our readings and wanted to make sure the words really resonated with who we are as a couple.
"Judson had recently broken his wedding finger, and so there was a little struggle to get the ring on as it was still so swollen!
"I walked down the aisle alone to Beautiful Crazy by Luke Combs. The words fit perfectly with everything Judson says about me. Our rings were from Cool Rocks."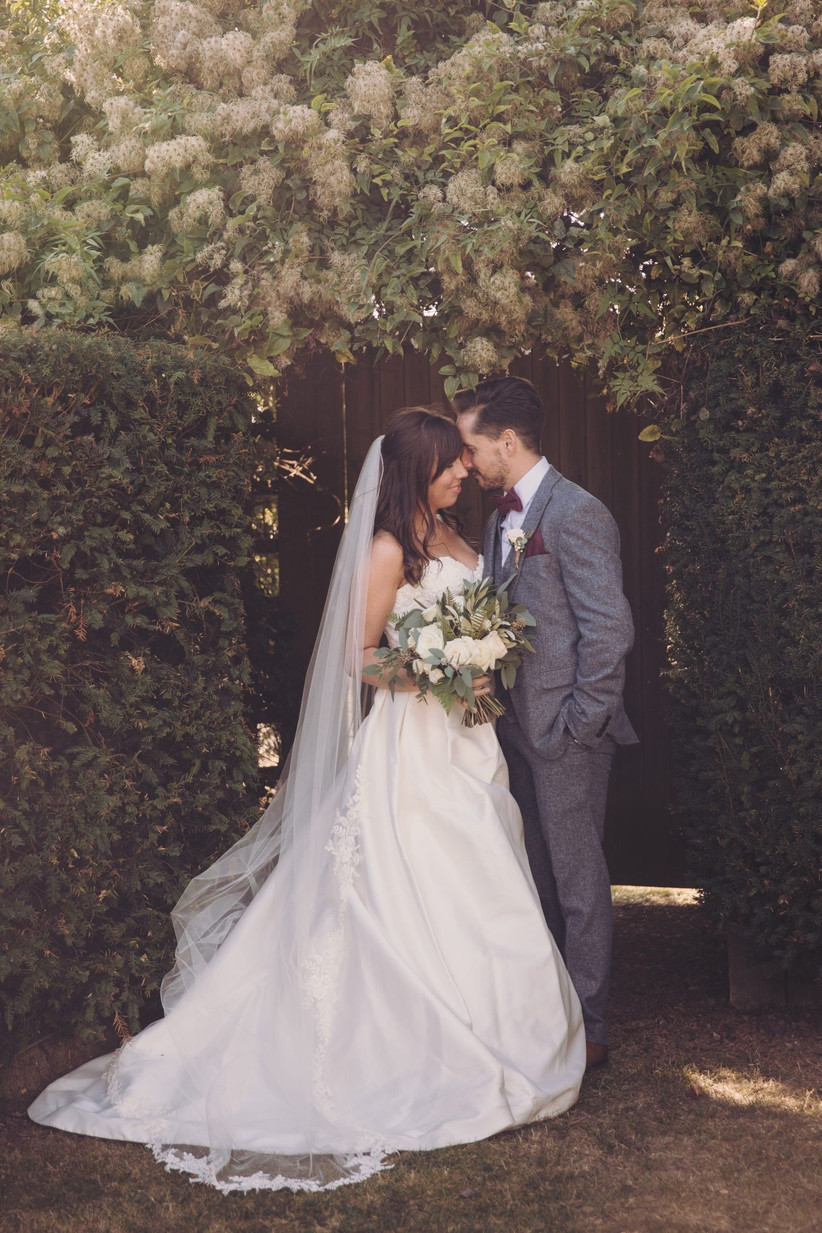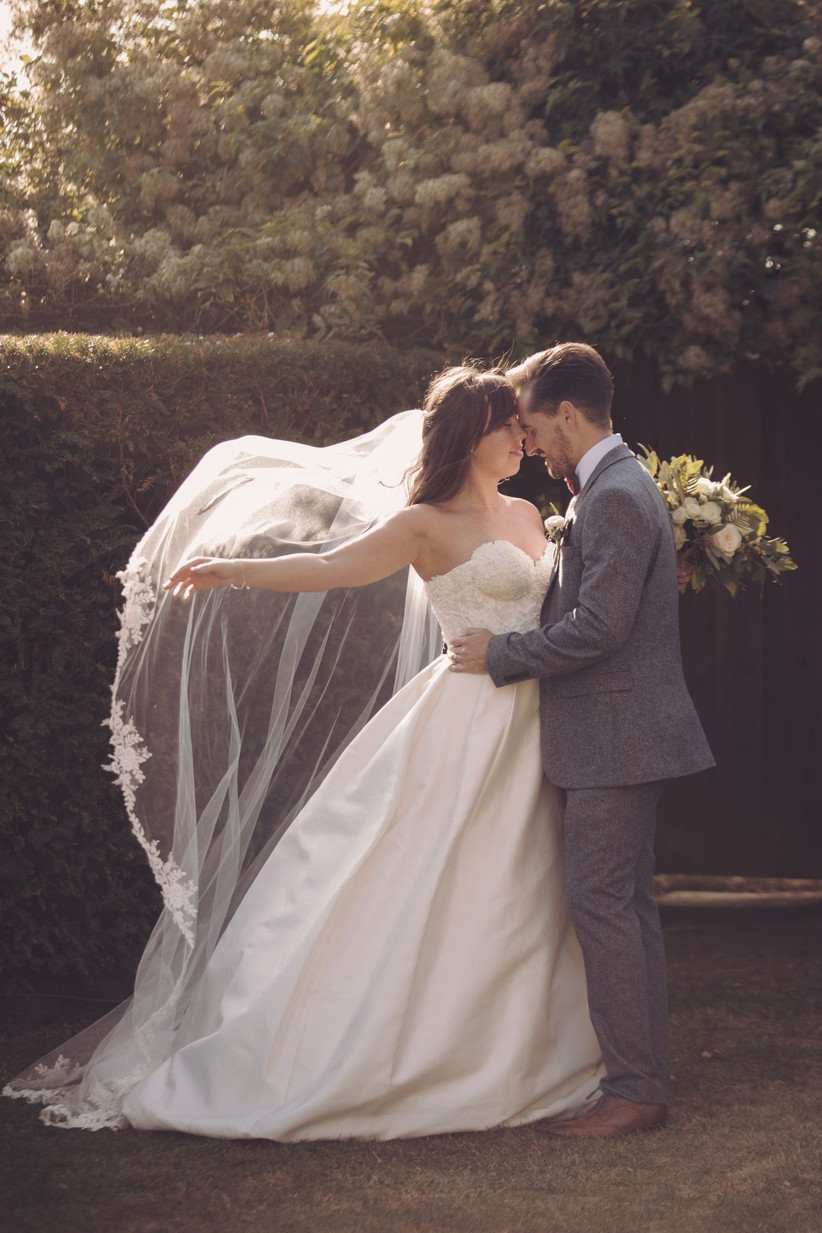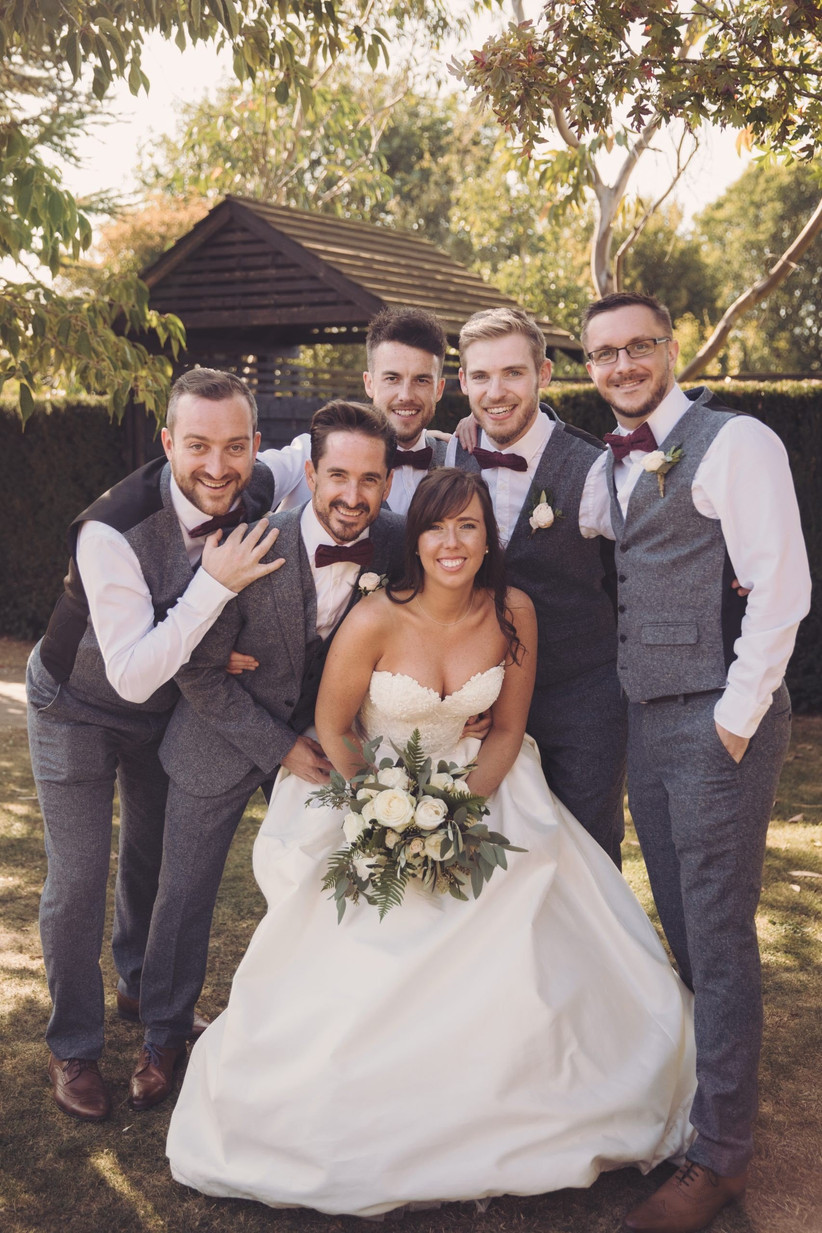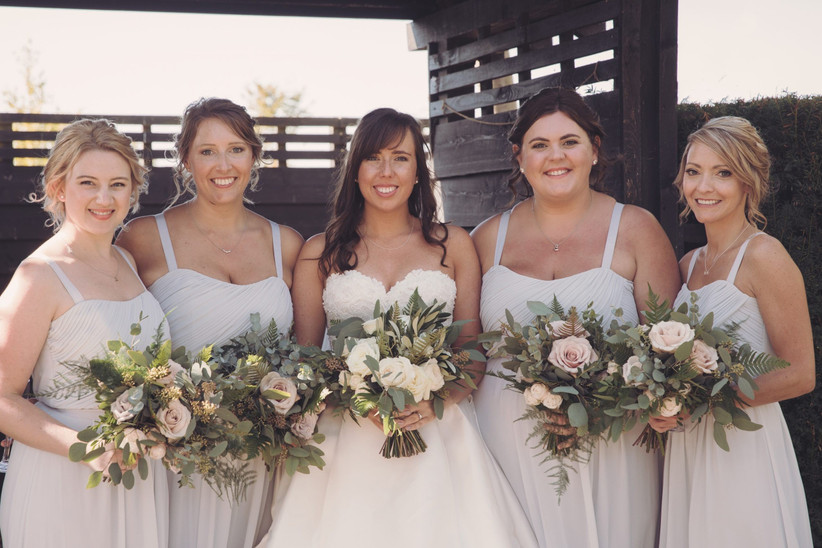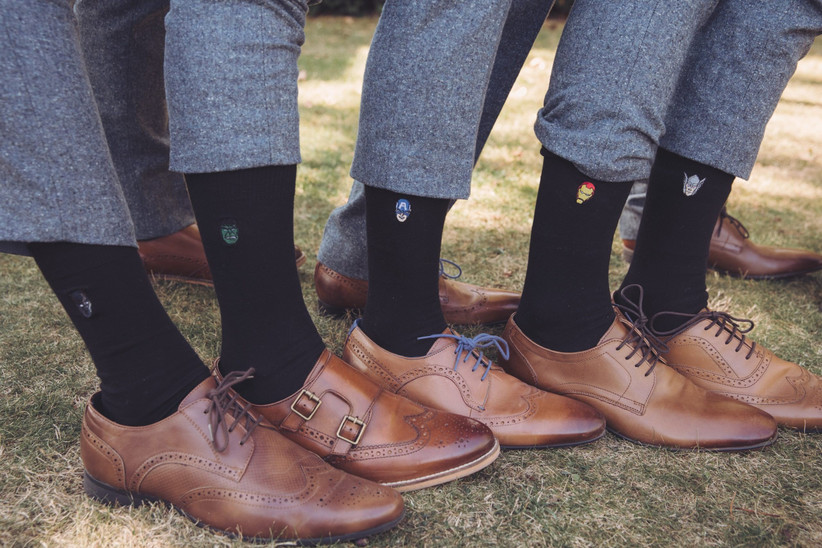 The Wedding Venue
Kerry loves country music so the couple knew that they wanted a barn-style wedding and Maidens Barn was the perfect choice.
"We had looked at another venue earlier the same day and it just didn't feel like us. We booked this viewing only a couple of hours before and drove an hour to Essex. We fell in love instantly. We put a deposit down there and then.
"The best thing about our venue was that it was COVERED in fairy lights. The venue is so light and bright – truly beautiful!
"We had steak and kidney pie. We decided that we'd serve pie on the day we booked the venue! We also had cheese on toast and bacon sarnies for the evening which went down a treat."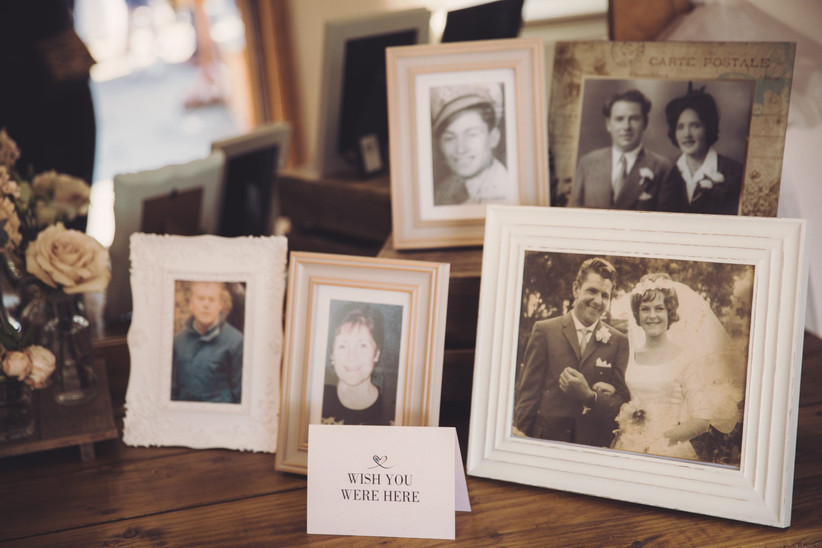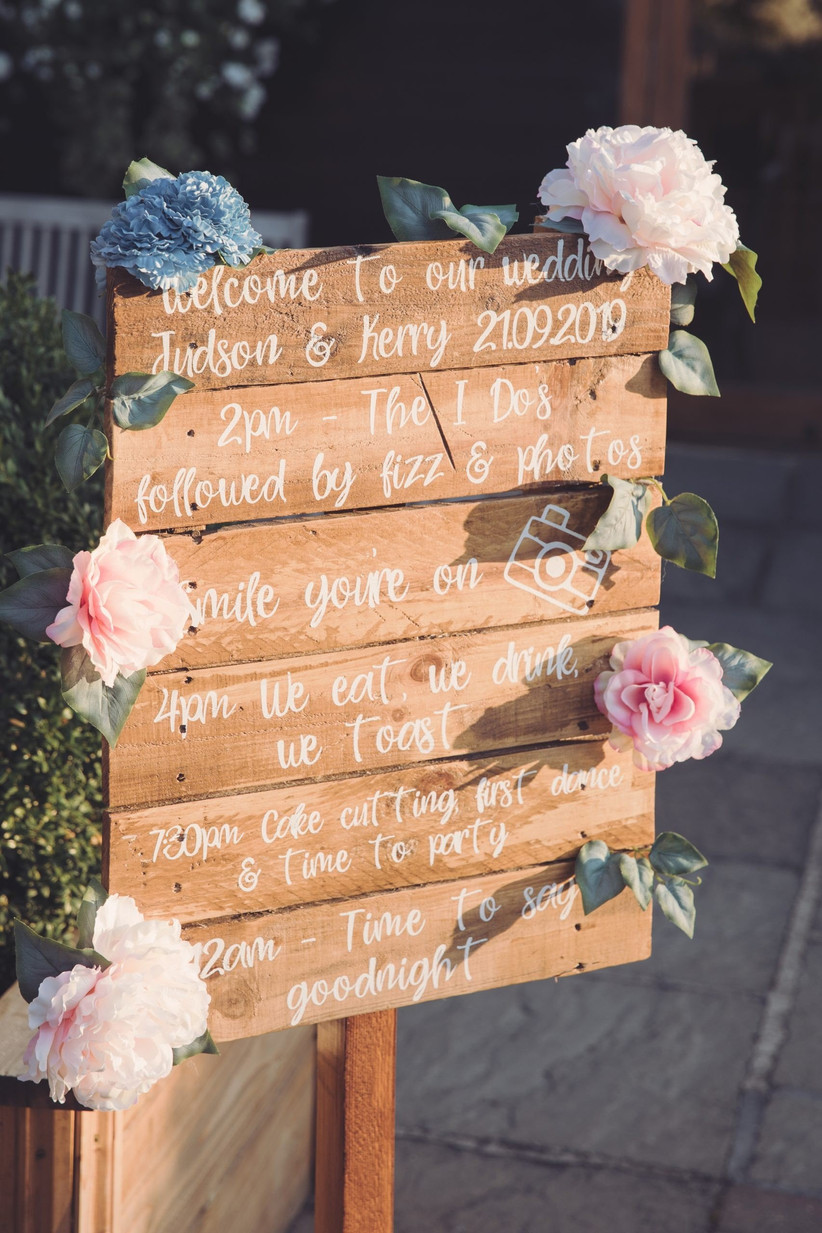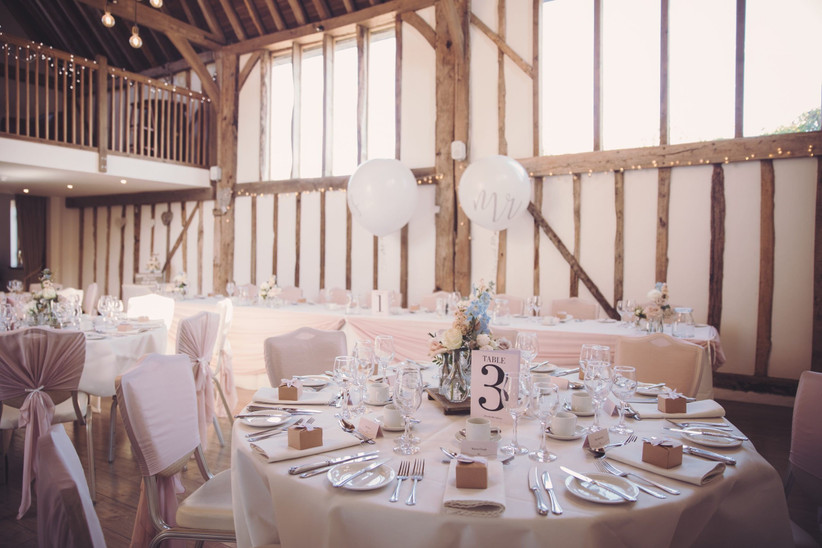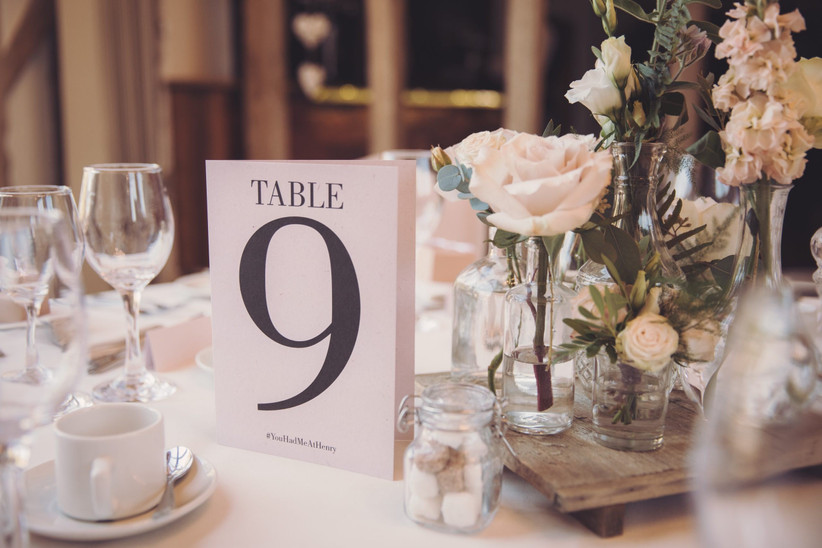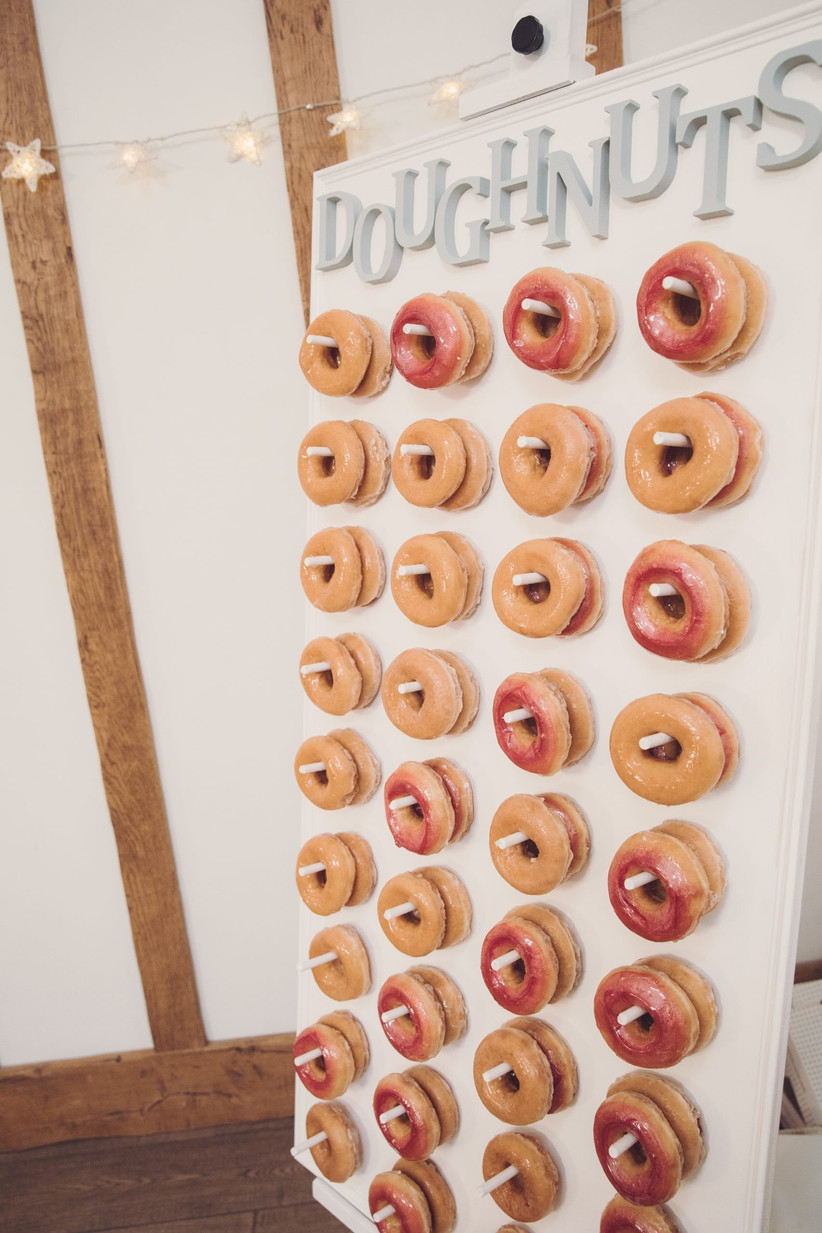 The Flowers and Cake
Kerry and Judson's theme was blush pink and cornflower blue.
"I wanted white peonies, my favourite flower, but knew they'd be out of season for September.
"I ended up going for a very loose boho-style bouquet of white roses, with lots of lovely green foliage.
"For our décor, we used pink spray roses on the chairs during the ceremony. Everything was arranged by Faith in Flowers.
"We had a very simple, boho looking semi-naked cake made by my friend, Amy, which was lemon and vanilla flavoured. We also had a doughnut wall, made by my stepdad.
"We served the cake on the night, but we were too busy on the dance floor so we didn't get to try any! We do have a piece in our freezer though so we will get it out for a special occasion."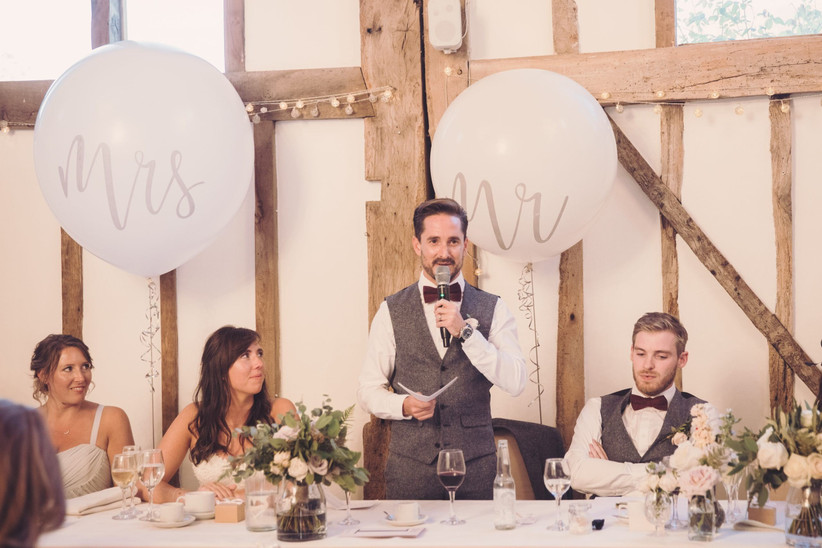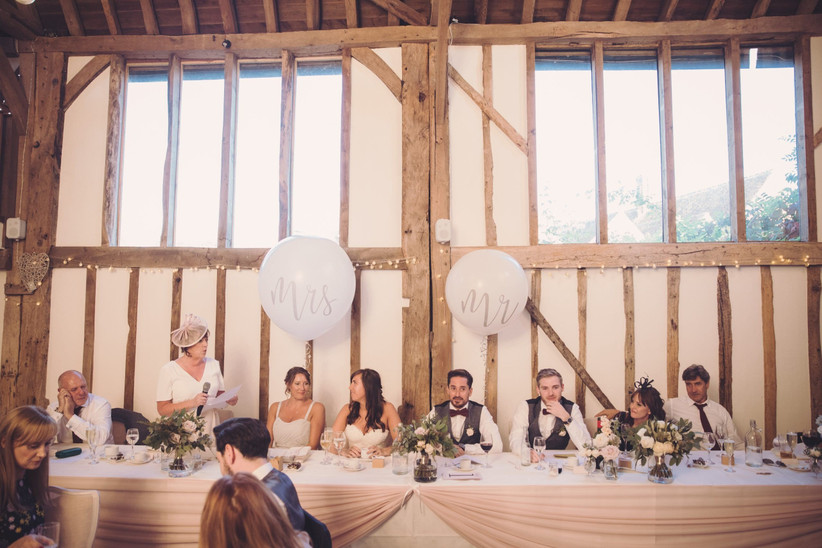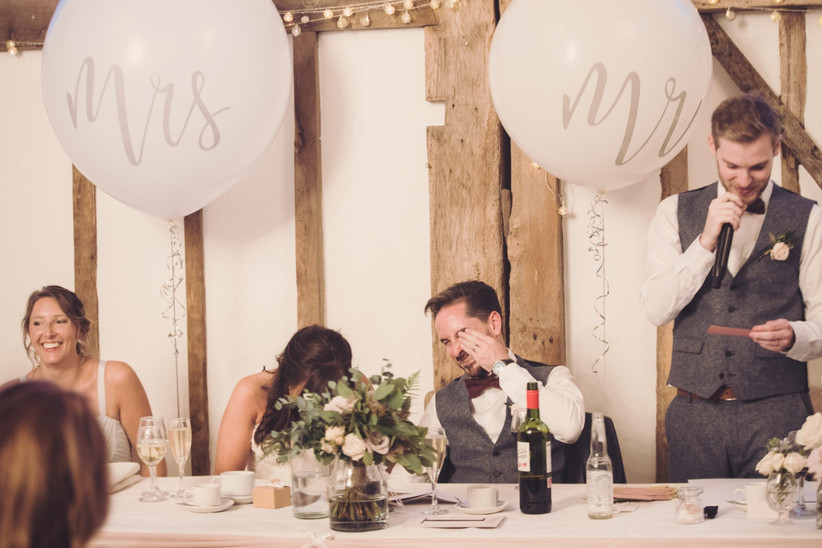 The Stationery and Favours
The couple chose simple, beautiful stationery which flowed with their theme and was designed by one of the groomsmen.
"Our stationery was consistent the whole way through, and we had a little heart, half pink and half blue, on every piece. Alex designed all the wedding stationery – we are very lucky to have very talented friends!
"As favours, we gave the guests little handmade boxes full of Love Hearts, with a little tag saying 'Love is Sweet'.
"As extras, we had a doughnut table, and a polaroid stand for guests to take photos for our guest book. We also had a giant love sign, which was loaned from a bridesmaid's brother."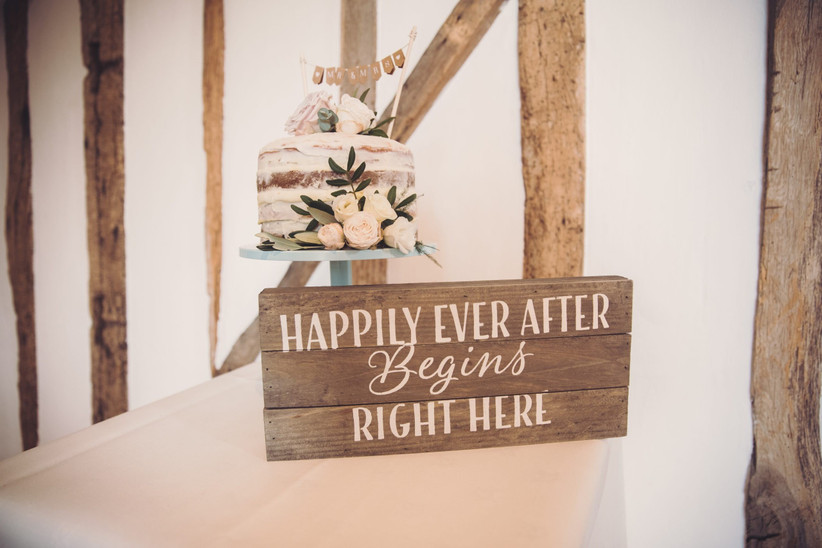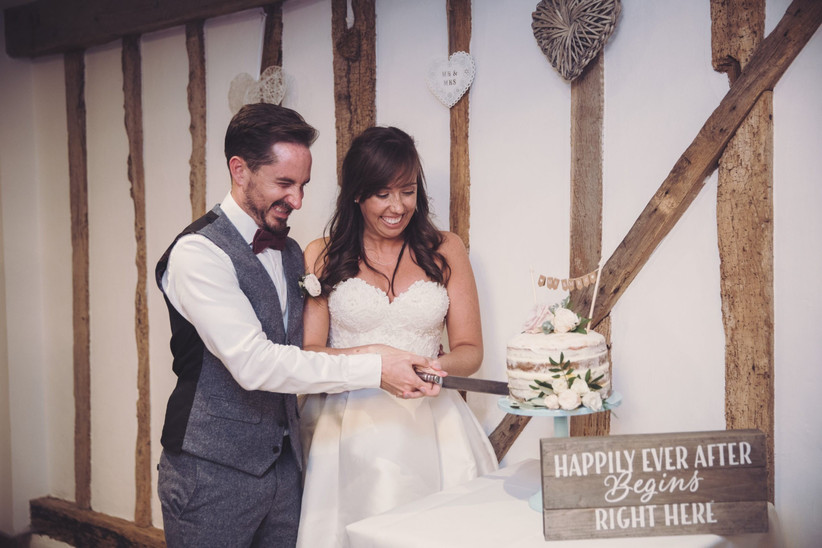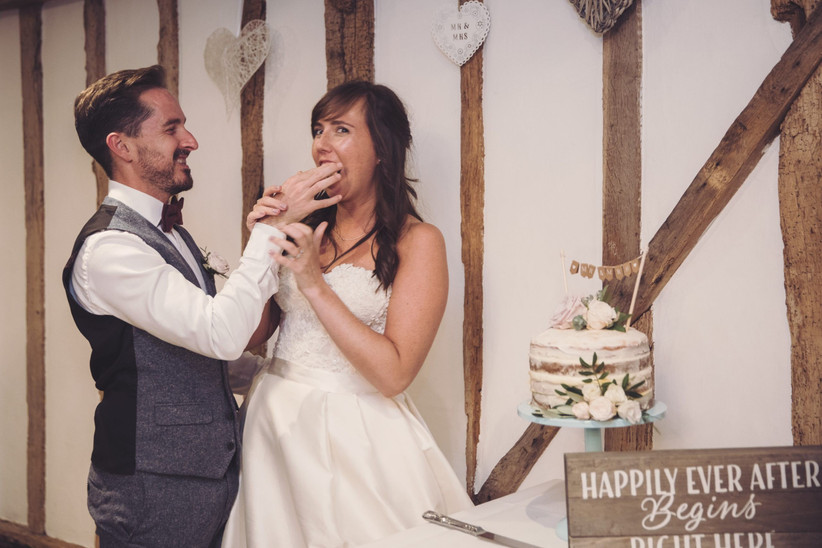 The Entertainment
The couple used their venue's entertainment supplier who didn't fail to get the party started!
"One of the main things for us was ensuring we put on a great party so we very carefully curated a music list full of '80s and '90s party songs, and the dance floor was full all night! Our first dance was to Tennessee Whiskey by Chris Stapleton.
"We loved our entire day – it was absolutely perfect. But, our evening reception was a real highlight. We danced all night long to our favourite songs with our best friends and had everyone we loved in one room.
"Our second to last dance, Walking in Memphis by Marc Cohn, was probably the best moment. All our friends gathered around us and sang along as we danced in the middle with huge smiles on our faces."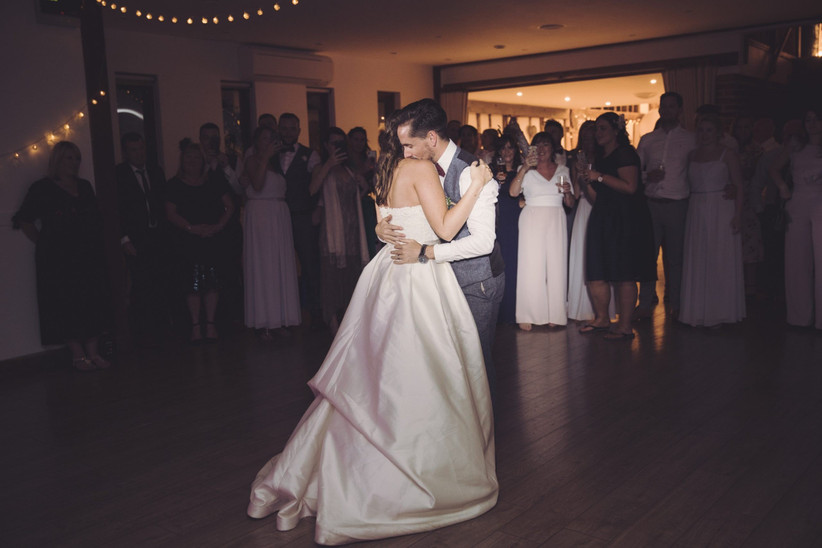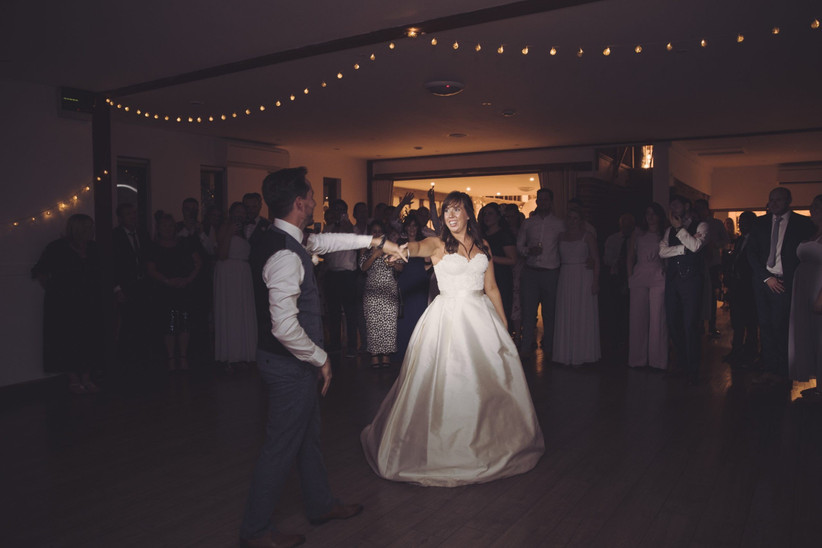 The Honeymoon
Kerry and Judson went to Hawaii and Oahu for their honeymoon and guests of the wedding contributed spending money for their trip.
"We picked it together. We didn't really talk about it, we just both knew that's where we would go! Judson had been with his Dad and sister many years before.
"It was brilliant! We had the best trip and didn't stop exploring. We snorkelled with turtles, cliff jumped, hiked, swam in waterfalls, paddle boarded and ate like kings and queens!"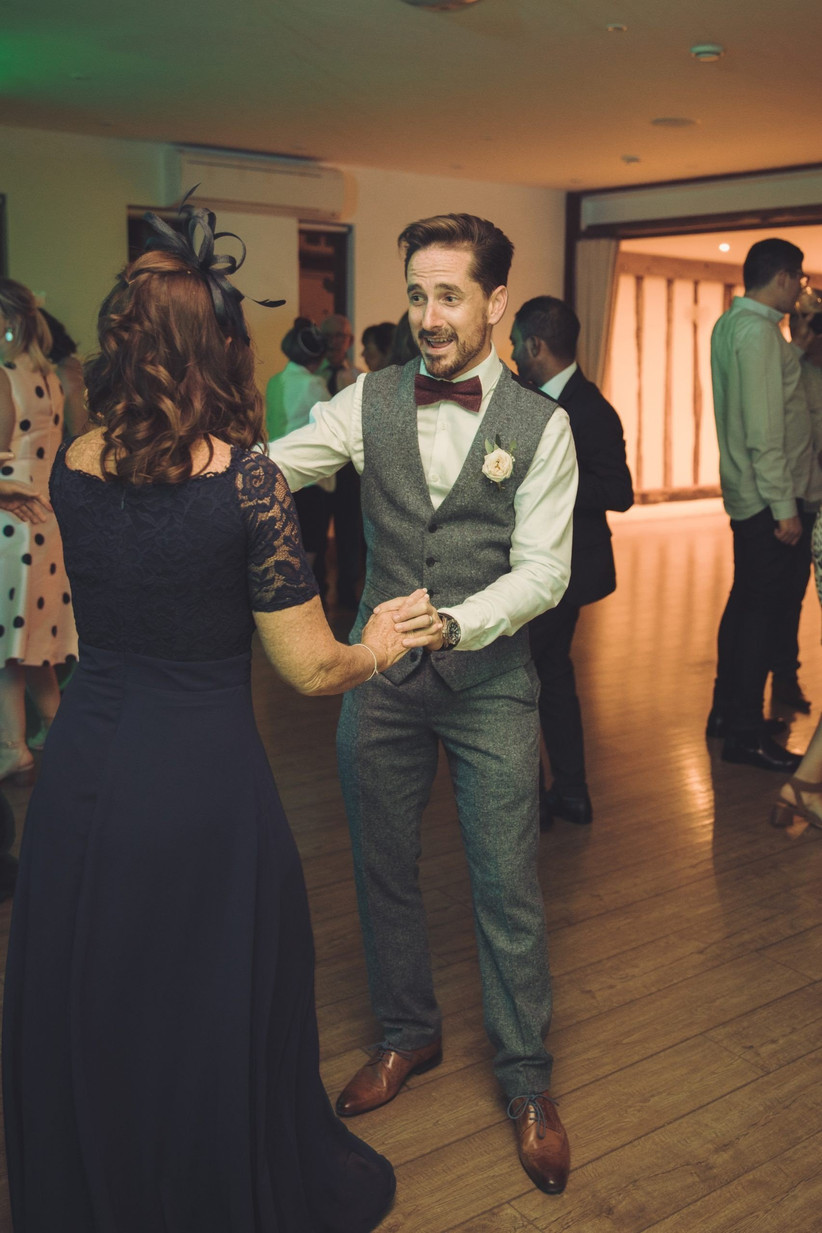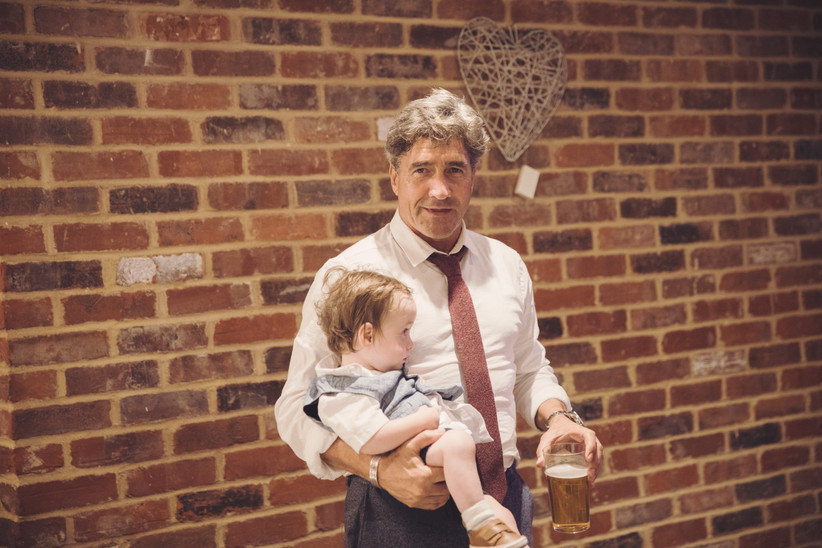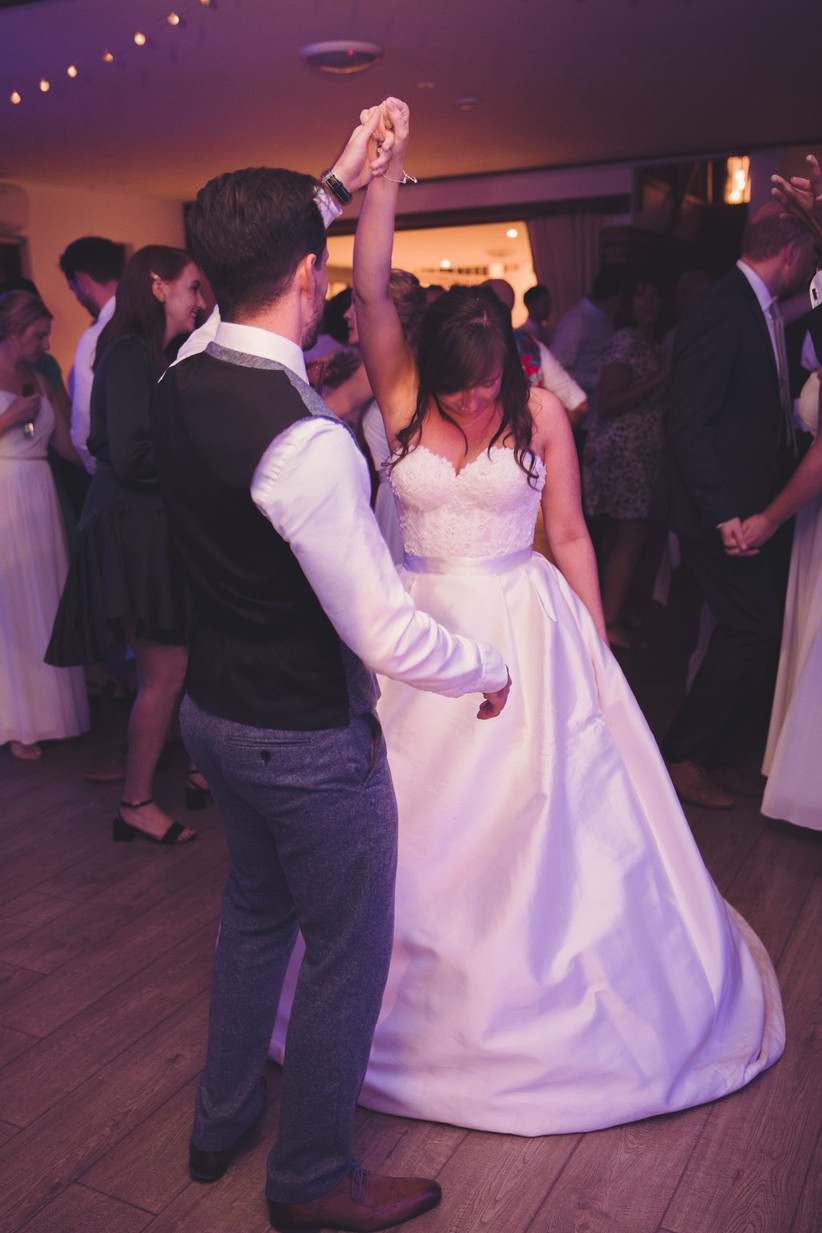 Suppliers
Photographer: Kerry Ann Duffy Photography
Venue: Maidens Barn
Wedding Dress: Caroline Castigliano from Hitched Bridal
Accessories: Monica Vinader, Jimmy Choo and Converse
Rings: Cool Rocks
Hair: Tara Lee Johnson
Makeup: Kelly Hollands
Bridesmaids Dresses: Marks and Spencer
Florist: Faith in Flowers
Groomswear: Next
A huge thank you to Kerry and Judson for allowing us to share their gorgeous big day!