Real Covid Wedding: Becky and Ben, Colville Hall in Essex
A major guest list change, no live music and a reworked wedding breakfast: despite having to rethink their wedding due to Coronavirus restrictions, this couple still enjoyed a special autumn celebration in a beautiful barn venue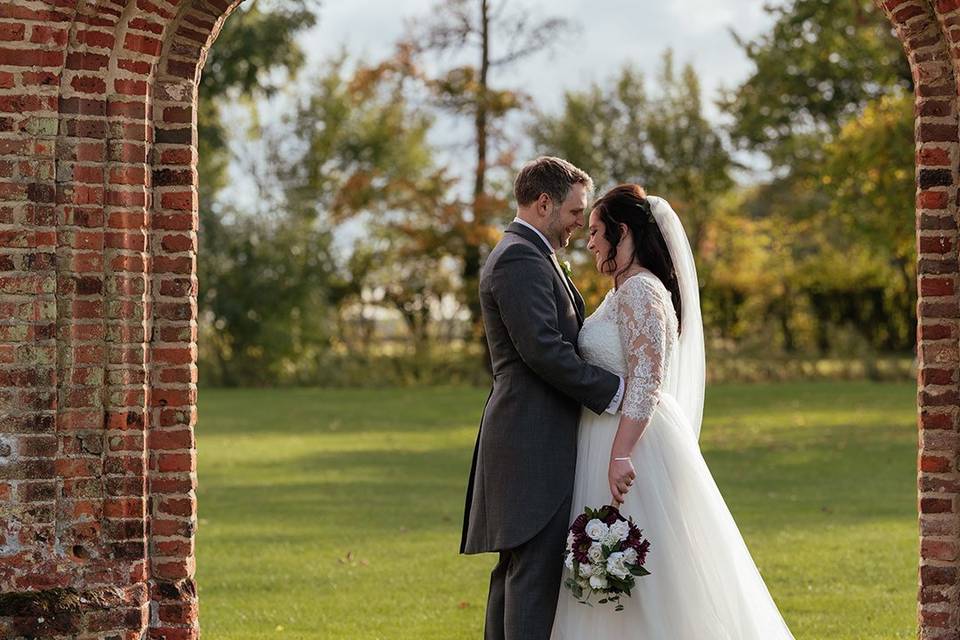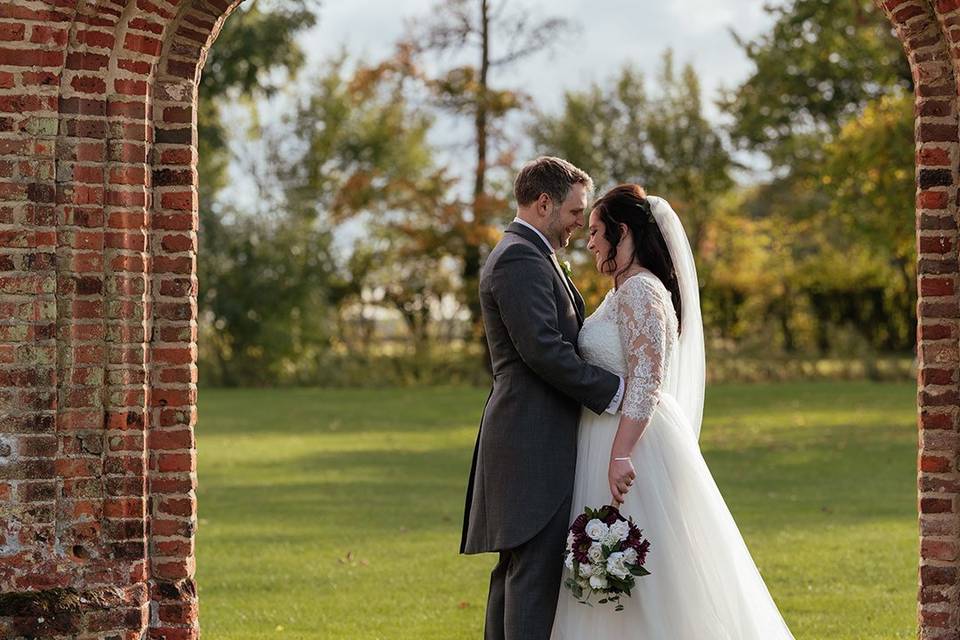 Some couples spend months searching for the perfect venue. NHS workers Becky and Ben, however, ended up falling for the very first place they saw: Essex barn venue Colville Hall.
"It was picturesque. The ground are beautiful, and there was a long winding driveway to get to the main barns," says Becky.
The practicality of the venue won them over as much as the prettiness.
"There were separate barns for the ceremony and reception, which was really appealing, and there were so many different places to have photos, against different backdrops.
"There was also accommodation on site, which was so great as it meant there was somewhere to get ready in the morning. It also meant that once we were there, we didn't have to leave."
The deciding factor? Colville Hall is pet-friendly - meaning their beloved dog, Buzz, could play a role on the day!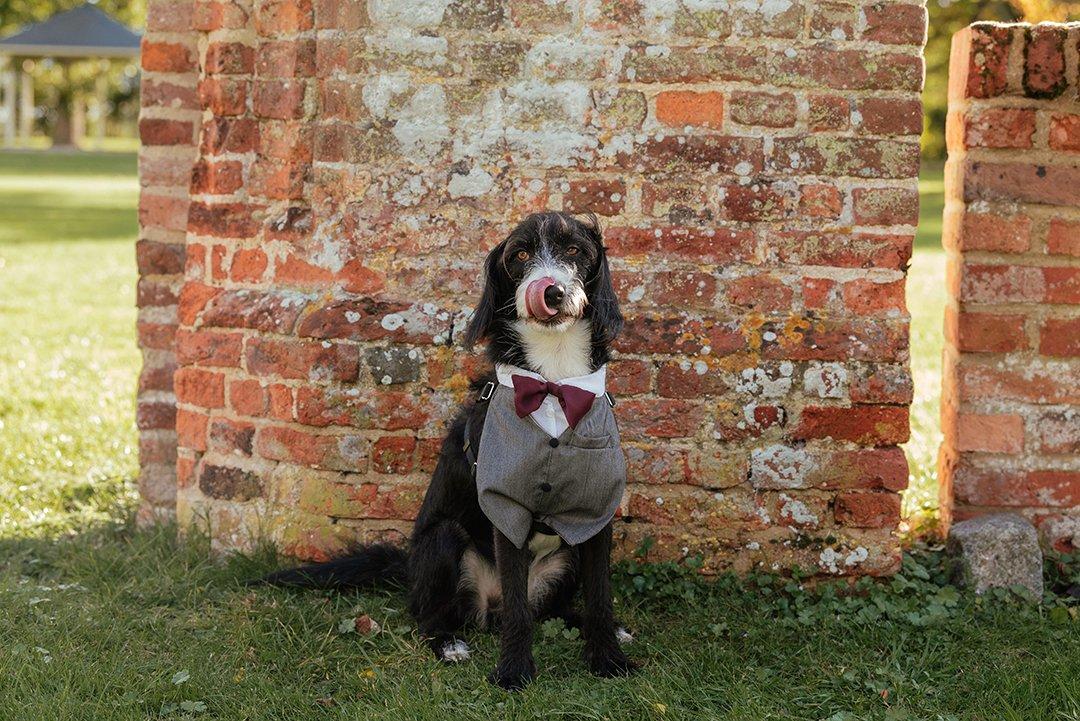 Given how happy Becky and Ben were with their venue choice, it was fortunate that when the pandemic forced a rethink of their plans, this was one element of their wedding that they didn't have to change.
"We had an amazing wedding coordinator from the venue and she really helped with logistics on the day," they say. "We were their first COVID wedding, so it was very much working together to figure out the best approach with a lot of things!"
Of course, many other parts of their wedding had to be altered, from the guest list size to their catering plans. Read on to find out how Becky and Ben successfully turned an 80-guest wedding into a 15-person micro wedding - and still enjoyed a fabulous celebration.
Photography by LNZ Photo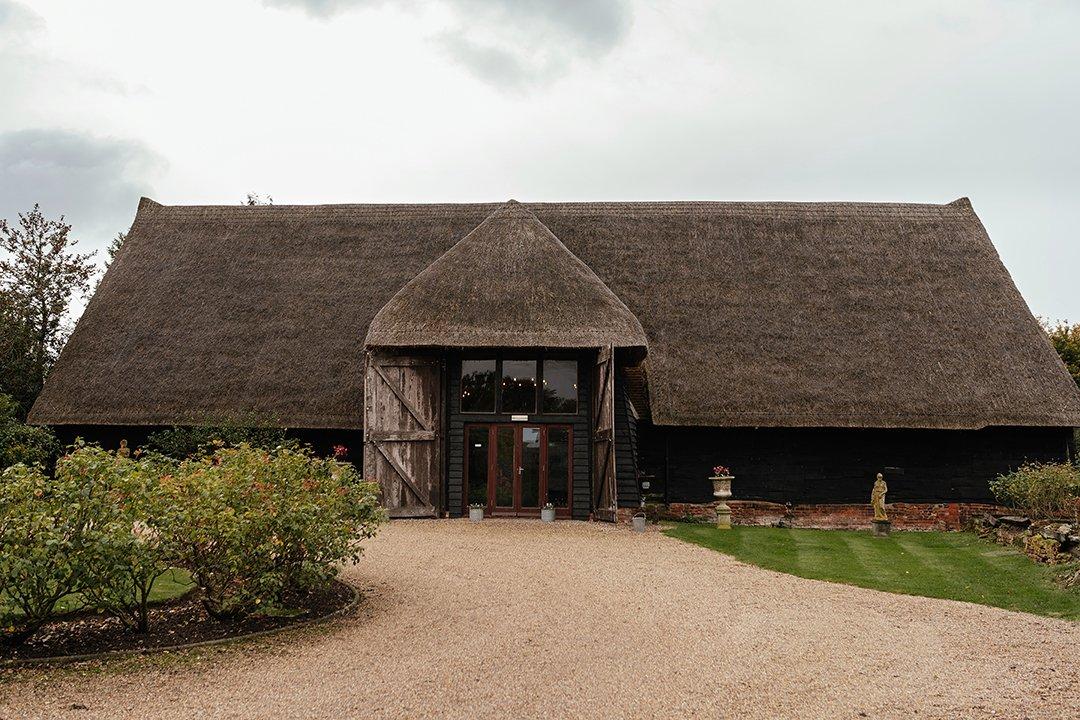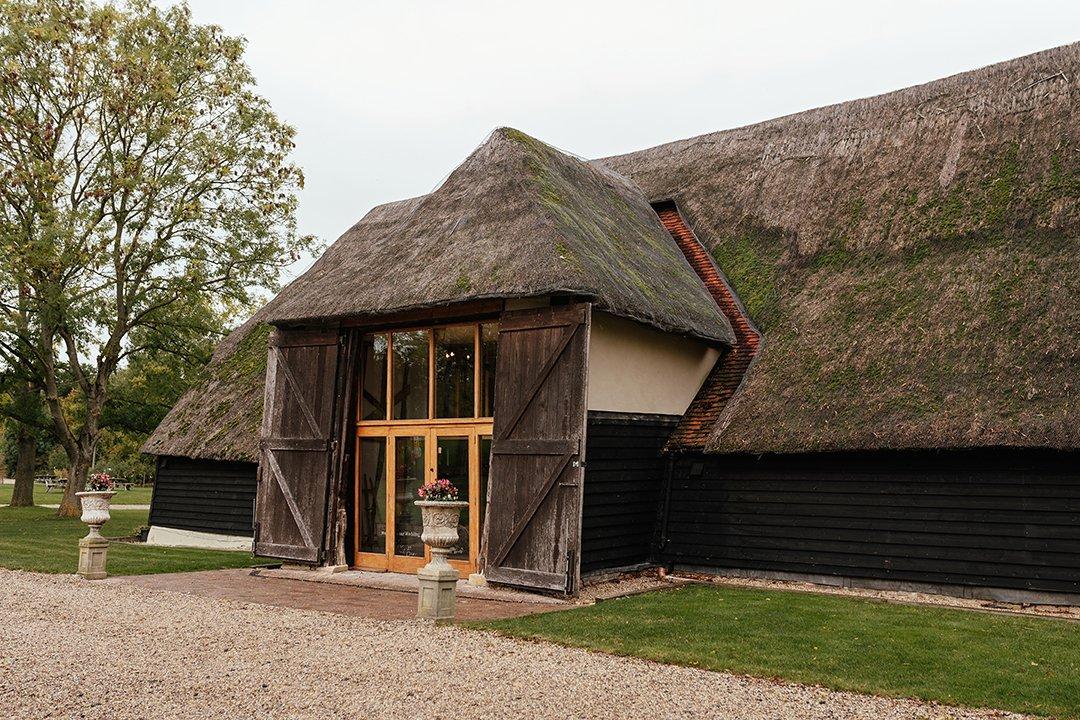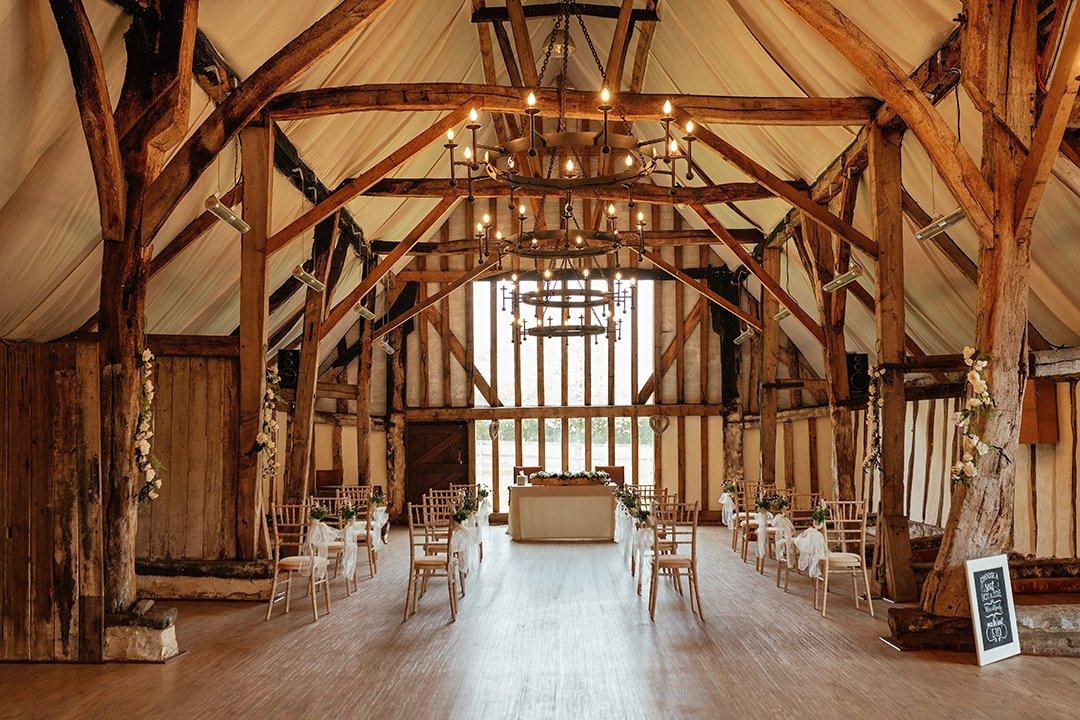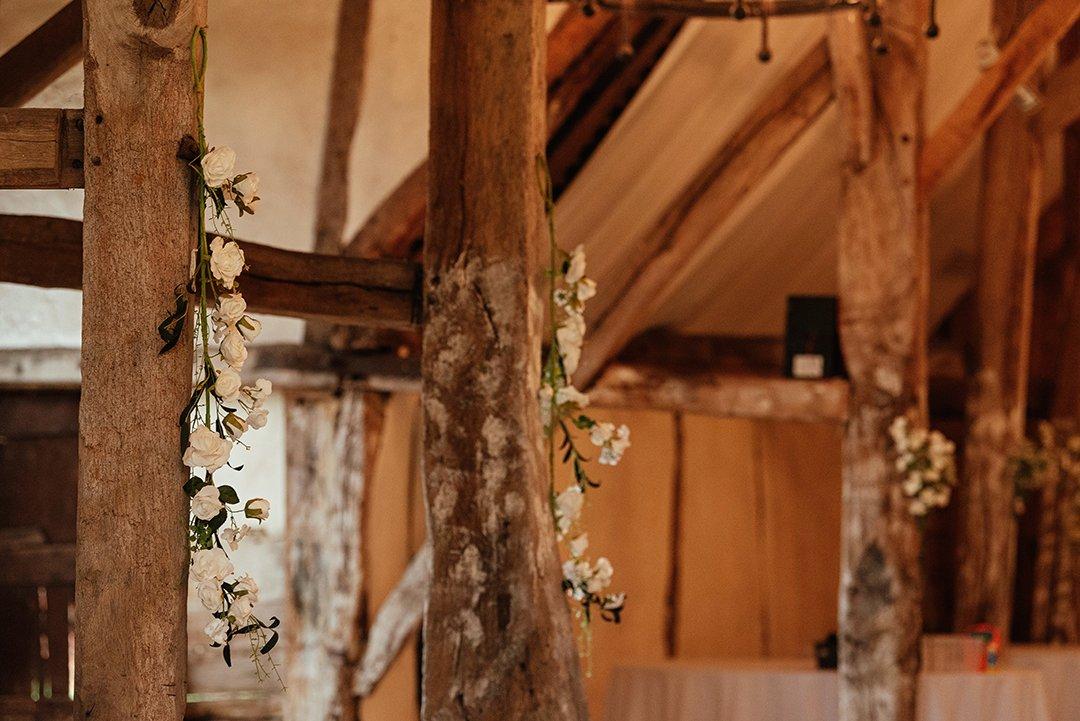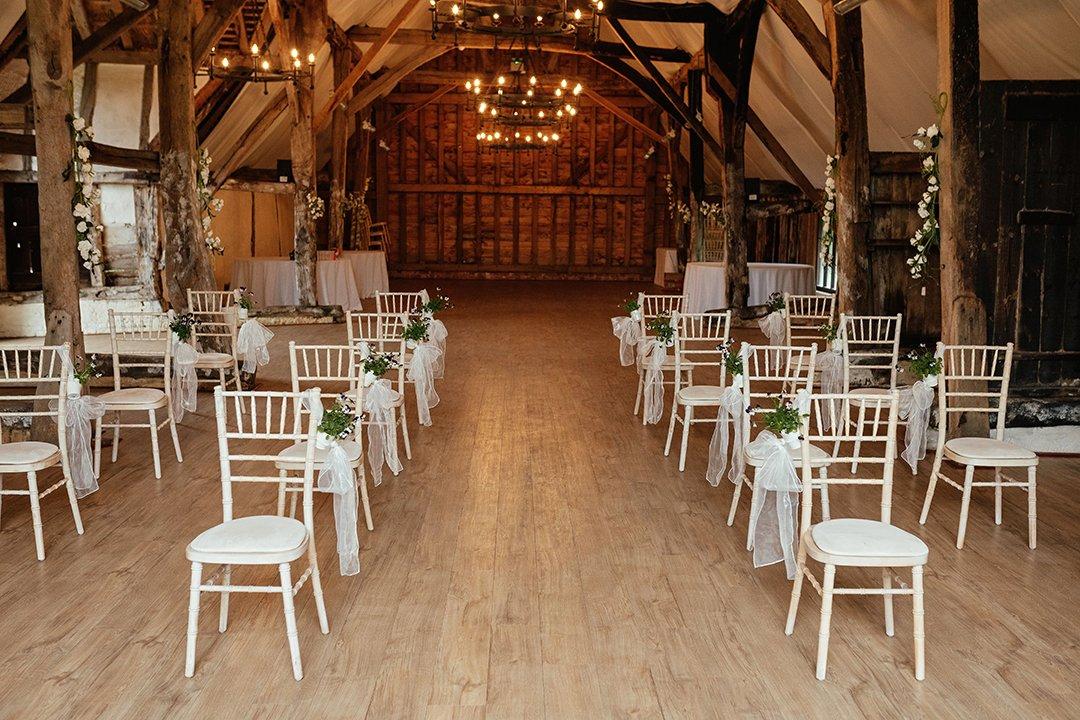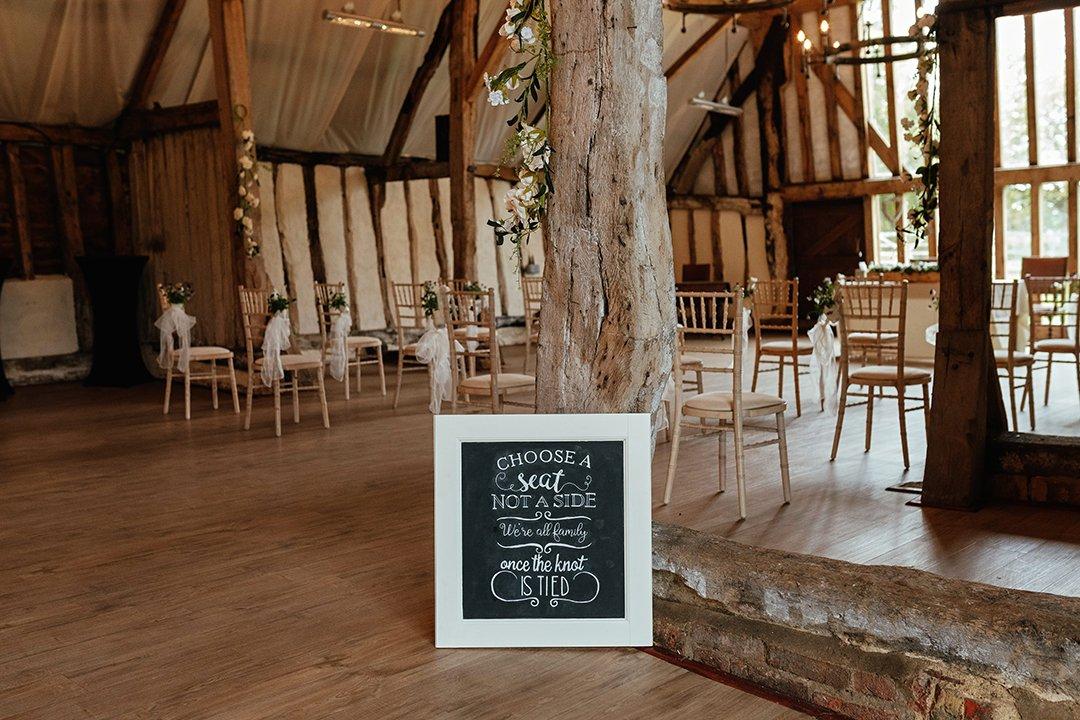 The Change of Plans
"Initially, we had a traditional wedding planned, with lots of guests," says Becky. "We were going to have a drinks reception with outside games and drinks, and a caricaturist.
"We'd planned a wedding breakfast with cake cutting and a first dance, and then a 4-piece a cappella band booked for the evening with a DJ, too.
"We had little details like a sweet stall, photo booth, and guest book Jenga for people to sign."
The biggest change to these plans was the guest list. After restrictions came in, the couple reworked their wedding to suit 30 guests - but then the rules changed and they were forced to make further cuts to just 13.
"Luckily, this was the exact amount of immediate family, plus Ben's best man and his nan, so it worked out in the end," says Becky.
The couple had to cancel the band and DJ, as receptions were only allowed in the form of a sit-down meal. The smaller details, such as the sweet stall and photo booth, also had to go.
"We still had our wedding breakfast, although even this had to be changed," explains Becky. "We weren't even allowed to have buffet style sharing bowls in the middle of the table; it all had to be plated."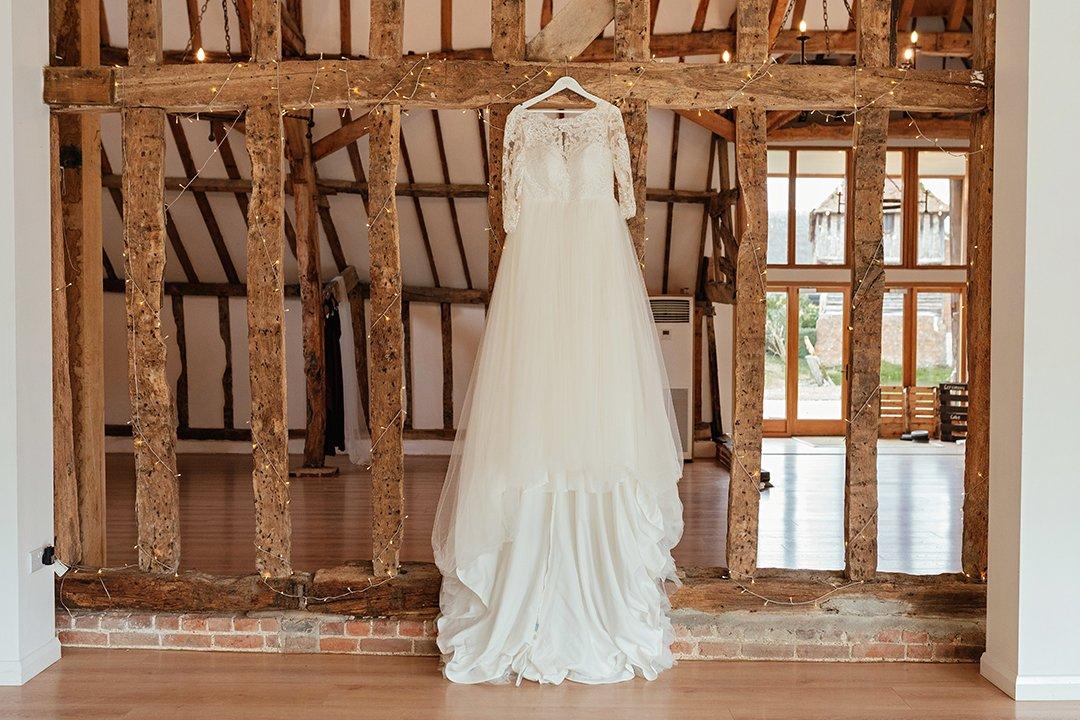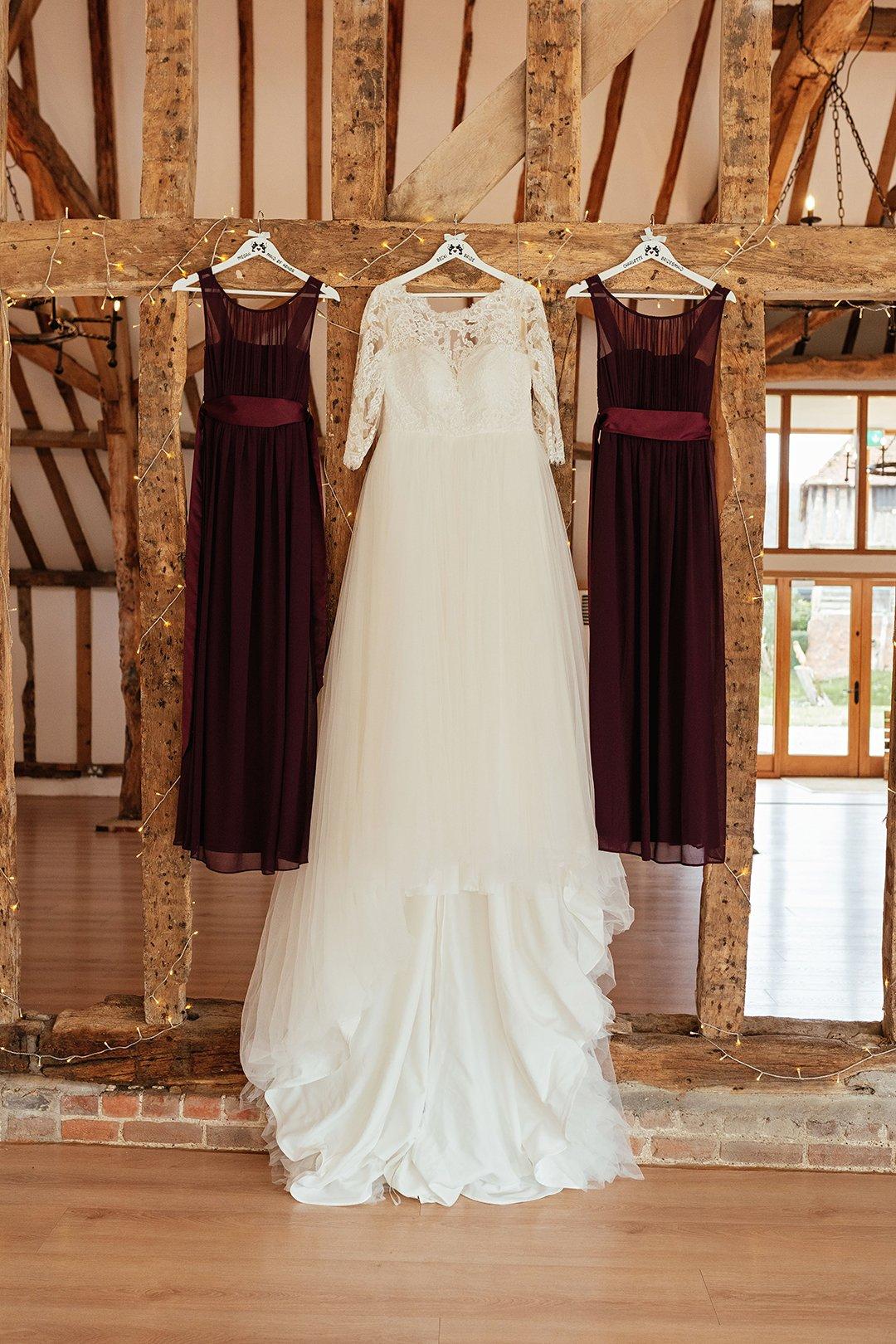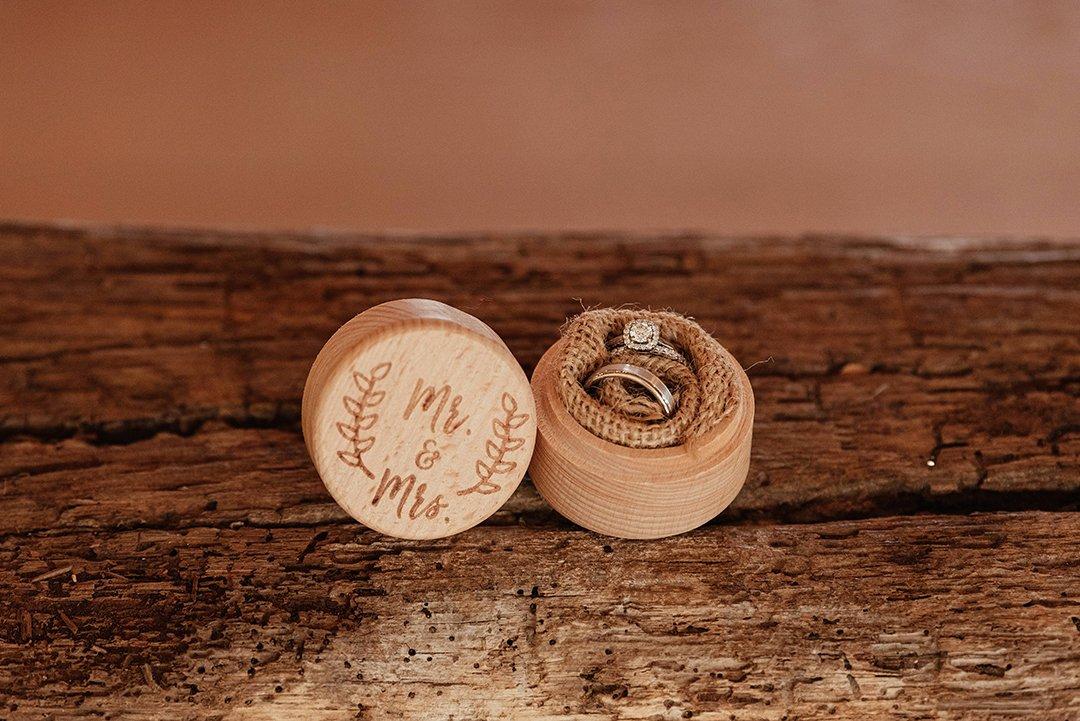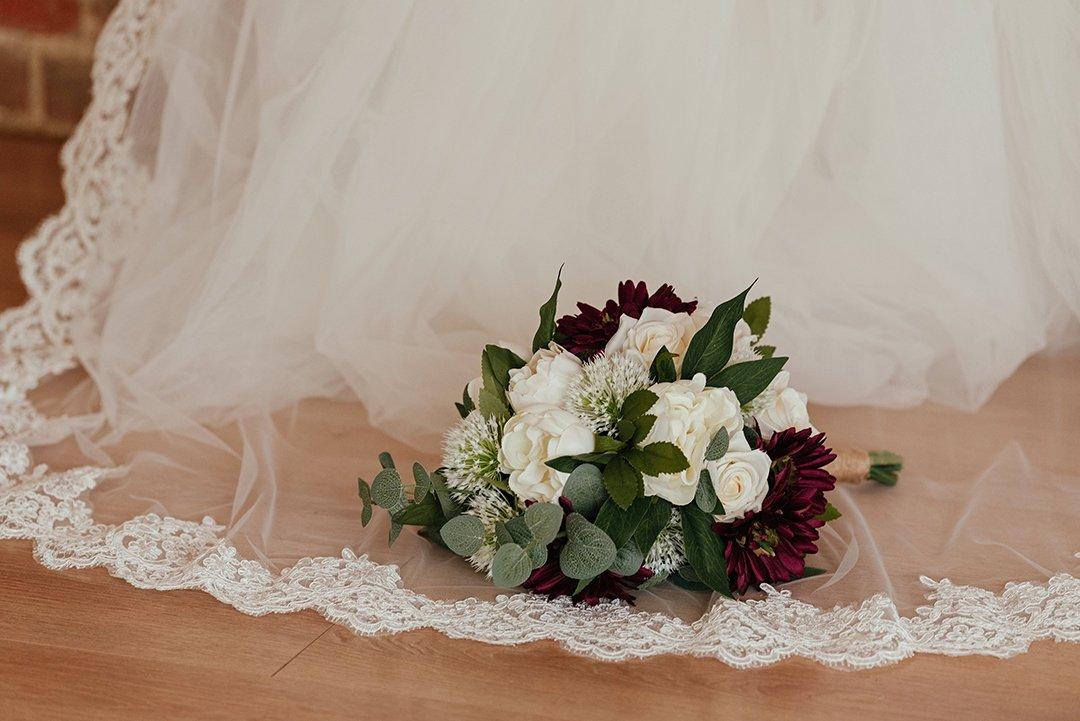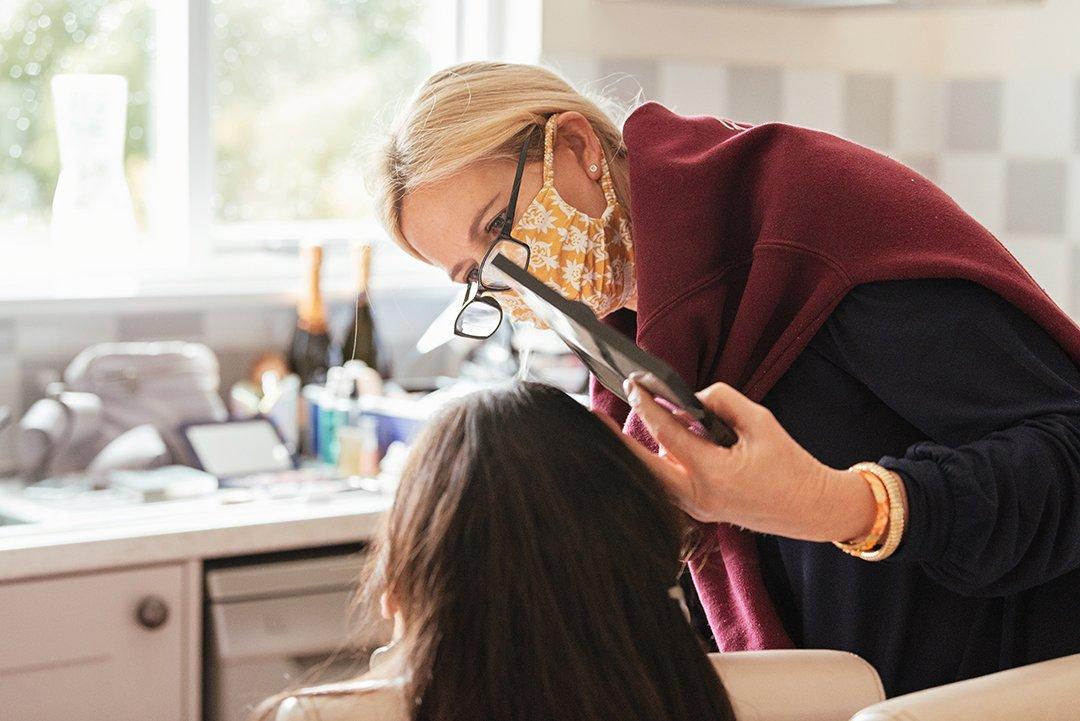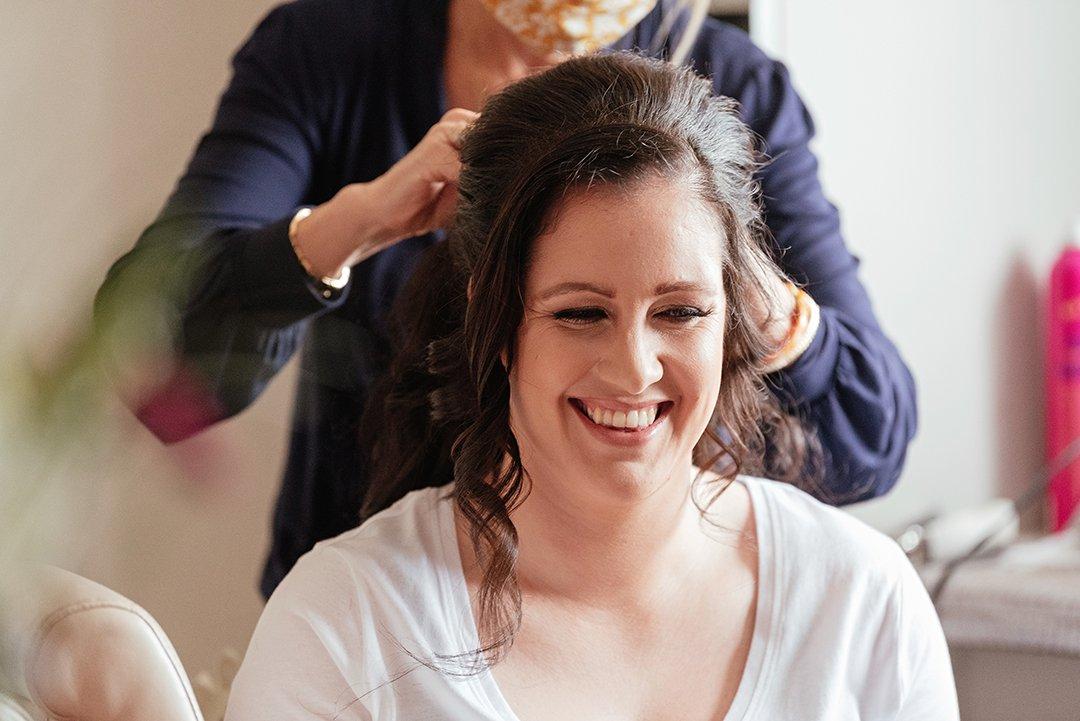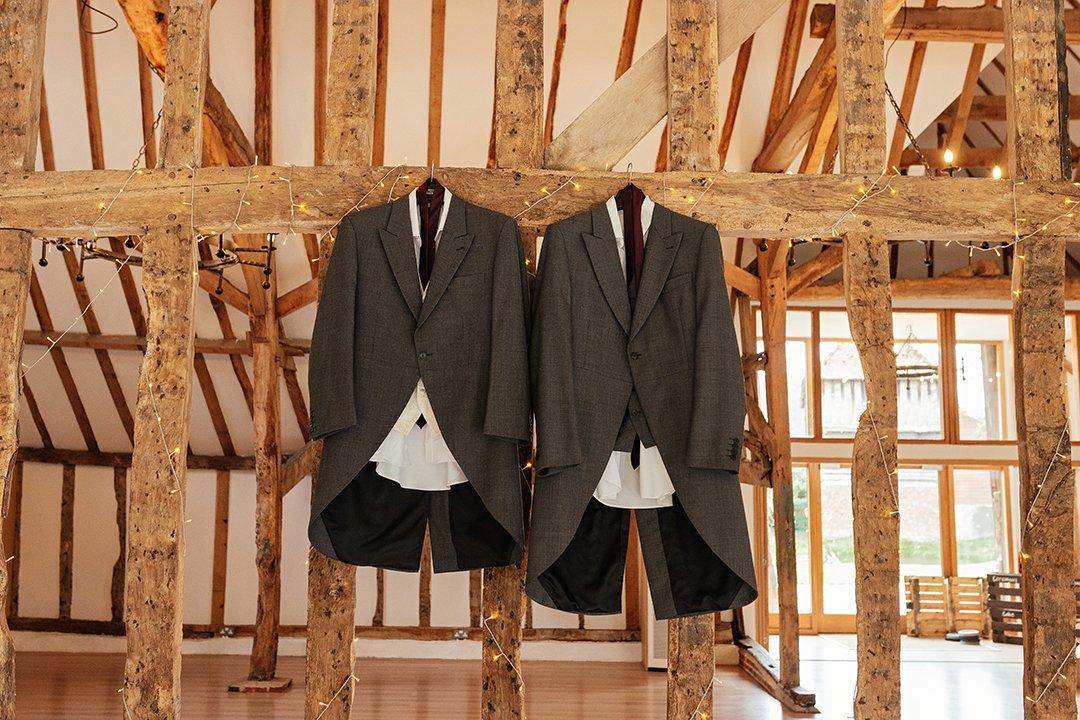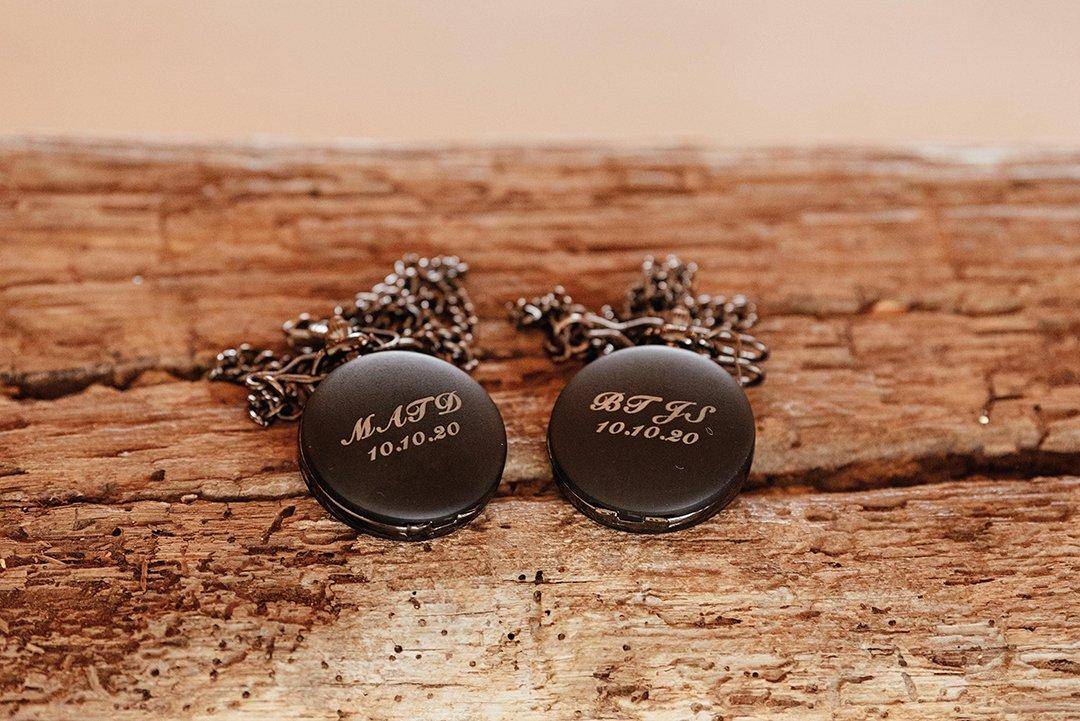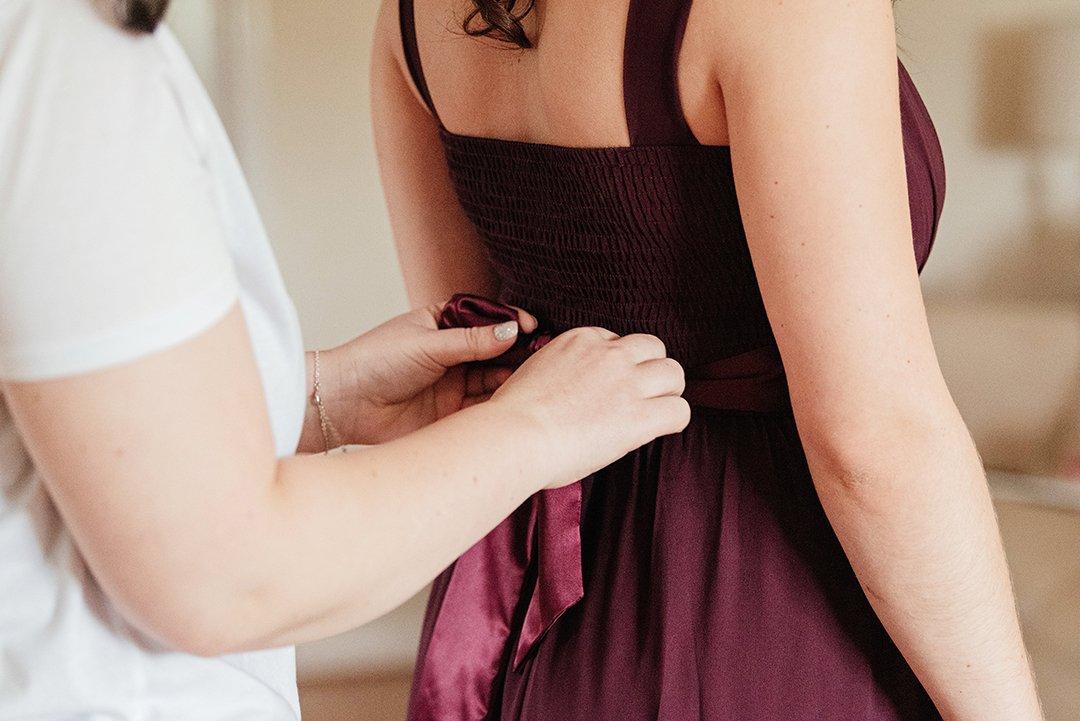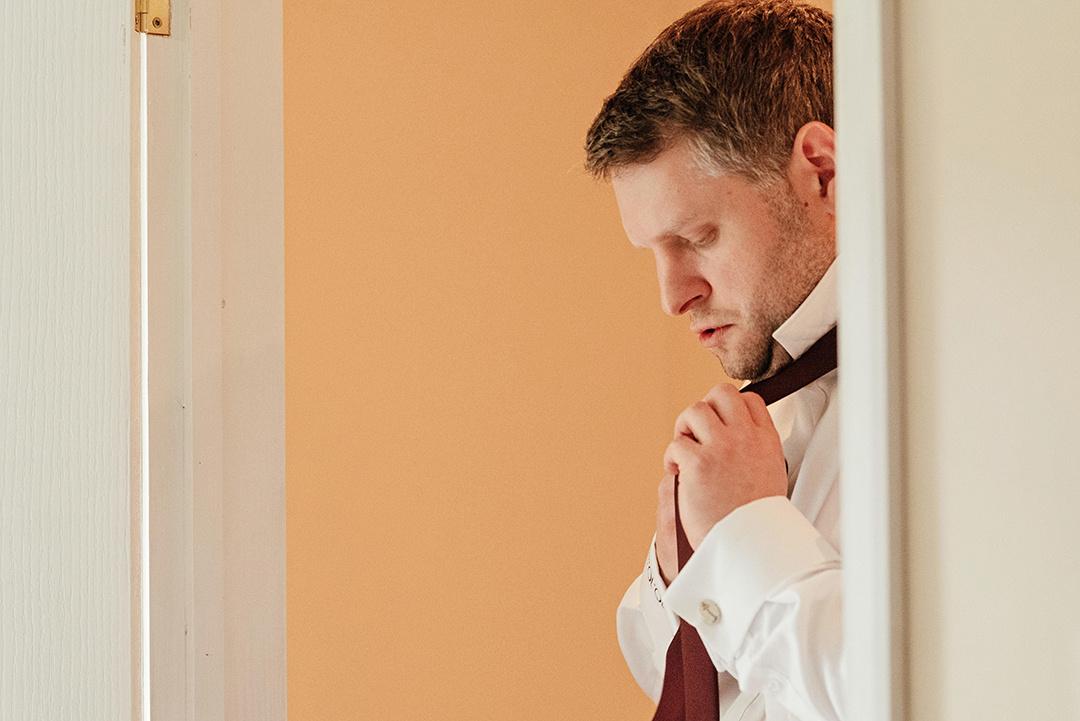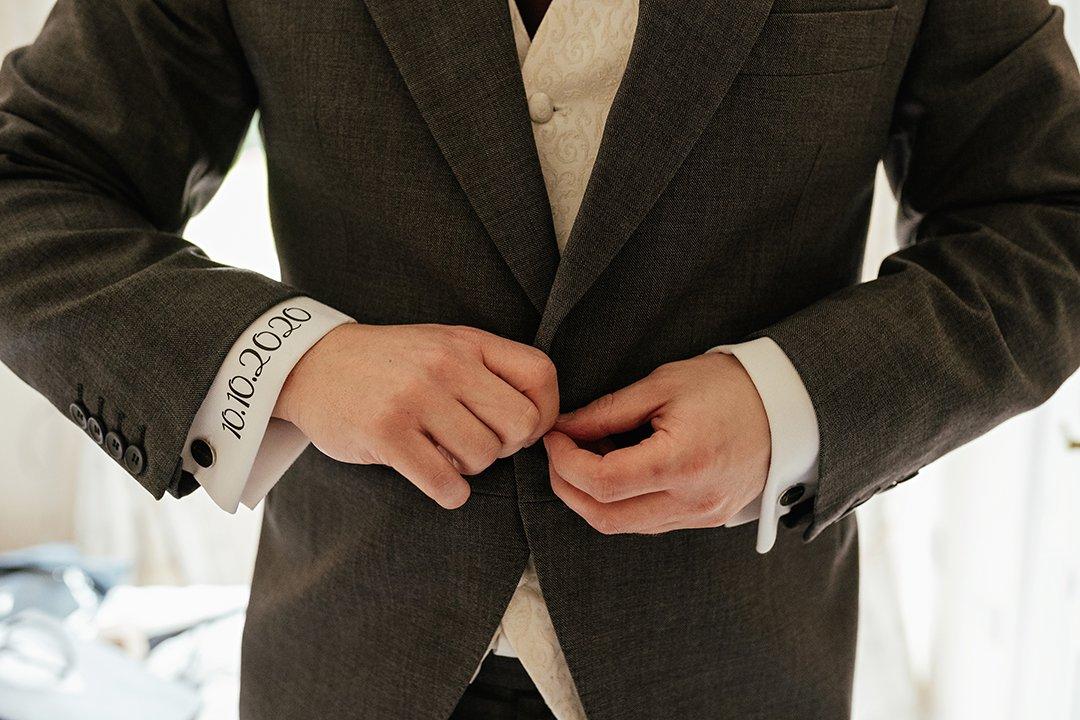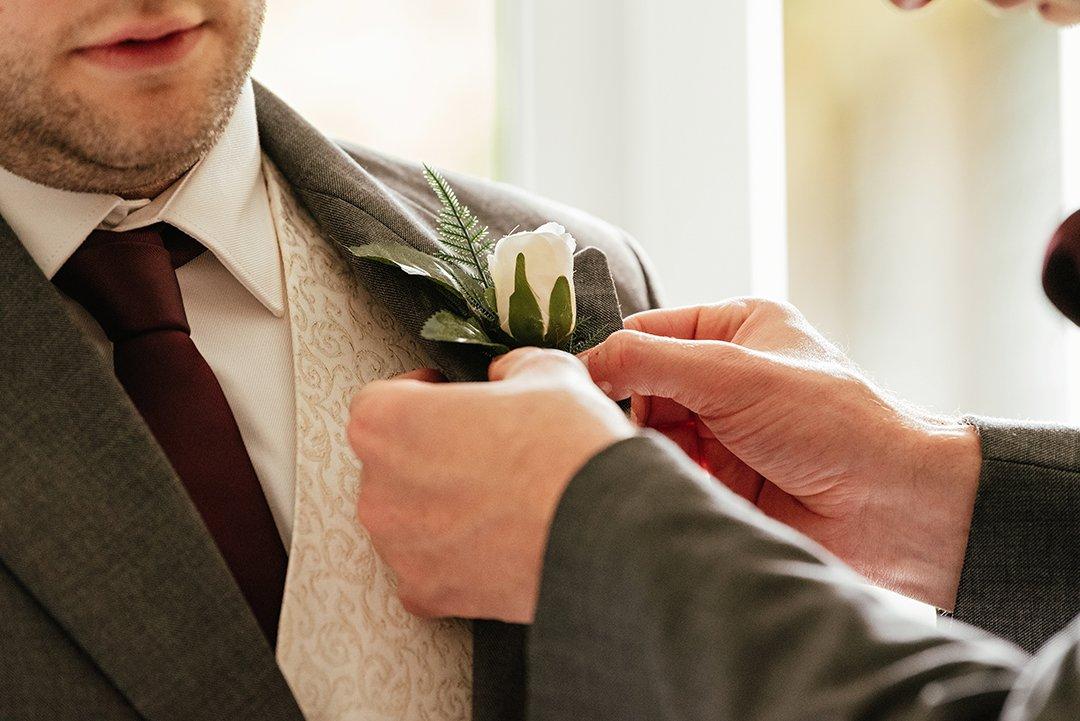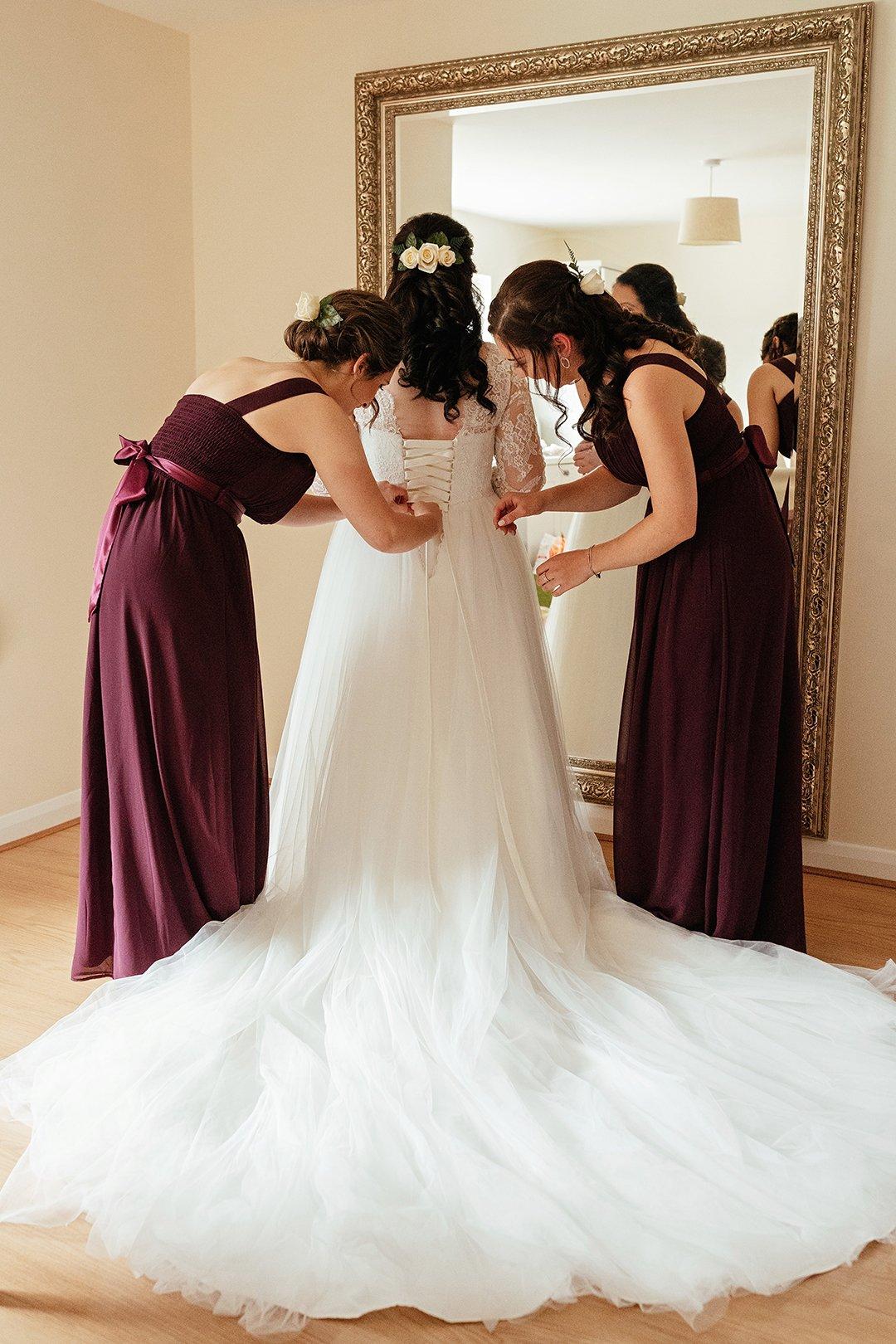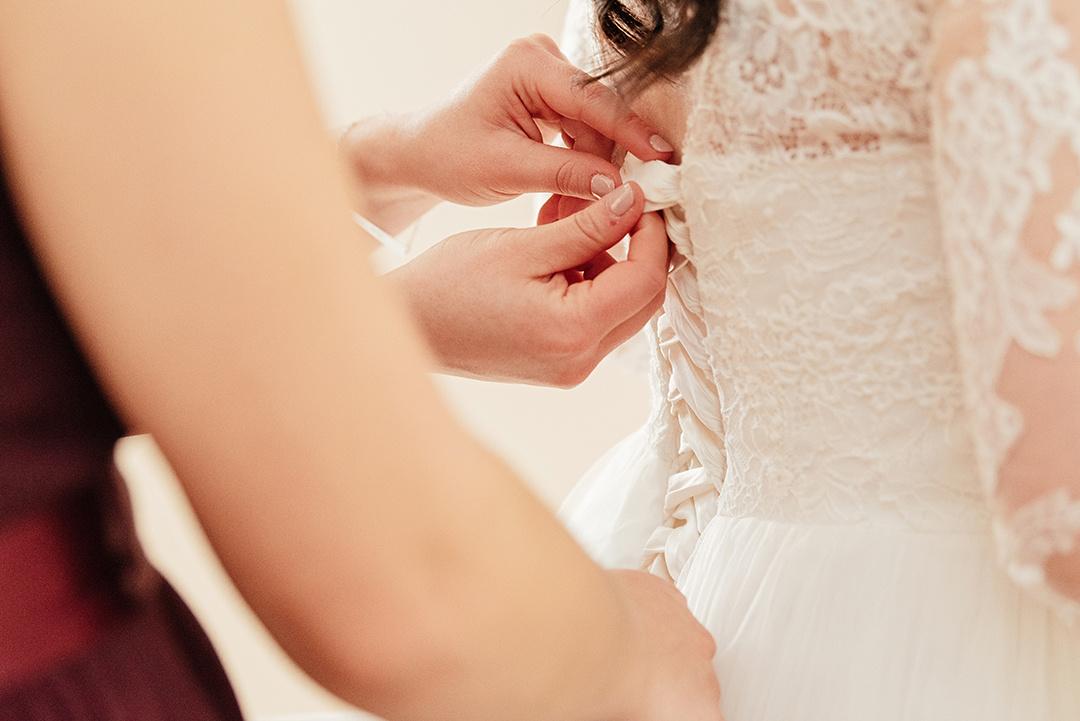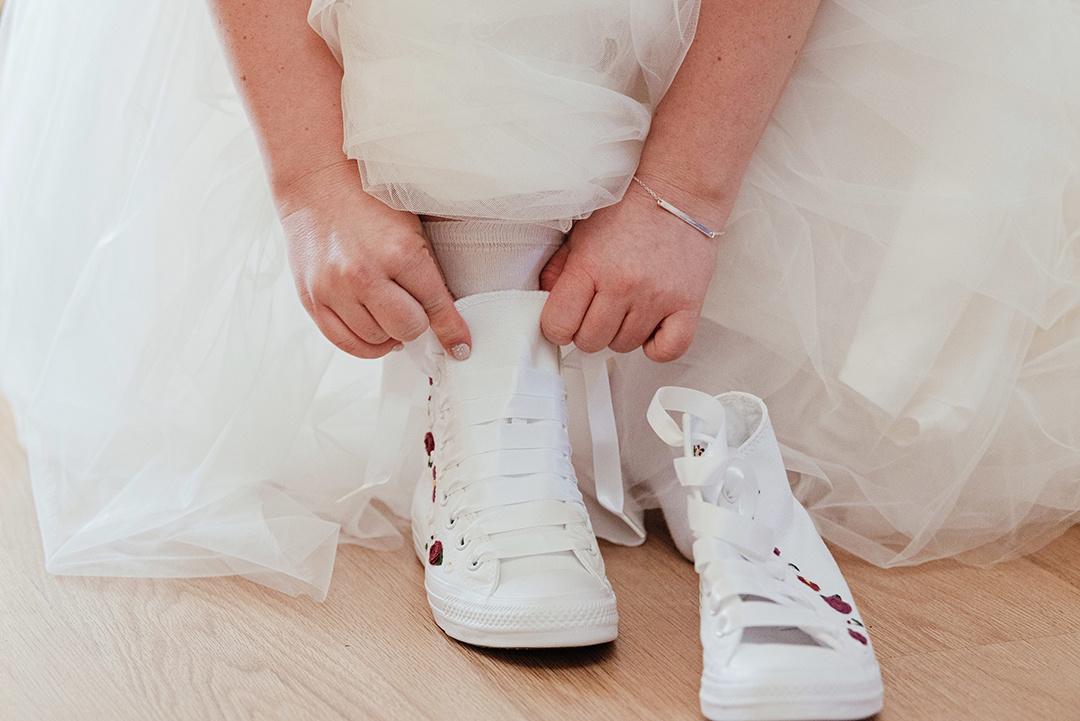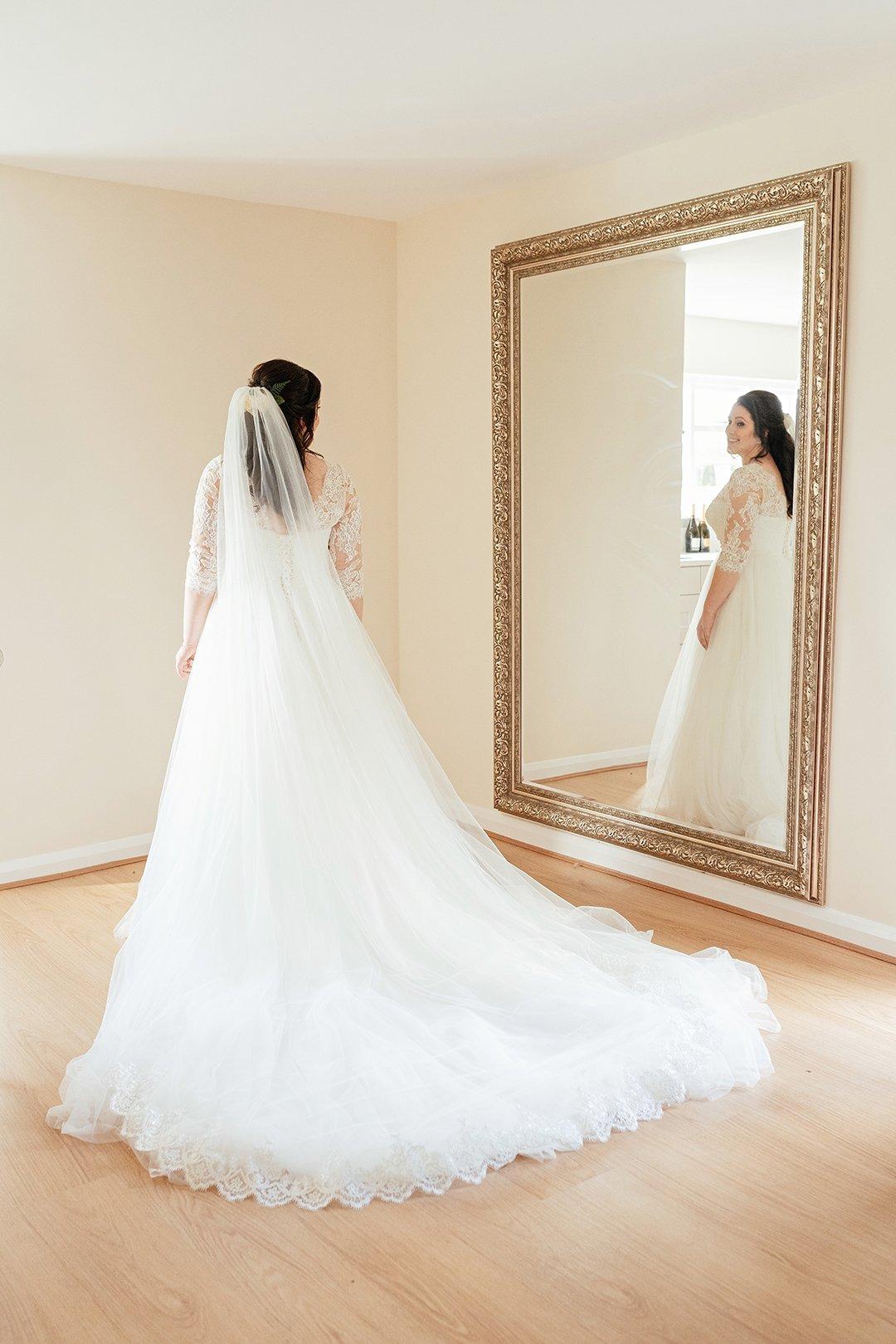 The Wedding Outfits
Becky made a quick decision on her lace Wed2B dress - it was the first she tried on.
"I knew that the dress had potential, and I knew that lockdown was looming and wanted to get one before it hit!" she says.
Her mum stepped up to transform the gown into her daughter's perfect design.
"This took a few sessions to get it to how I would like it, which nearly broke her!" admits Becky. "It was all worth it in the end, though."
She paired the dress with a cathedral length veil, Converse that she embroidered herself, and a necklace Ben gave her on the wedding morning.
The bridesmaids, Becky's sisters, were in floor-length burgundy dresses, to suit the couple's autumnal colour palette.
Ben chose his Moss Bros suit with help from his bride-to-be.
"I would have been terrible at making a decision!" he says. "My best man, ushers and both fathers had matching waistcoats, and mine was ivory patterned to stand out."
As a stylish groom's gift, Ben gave his wedding party pocket watches engraved with their initials and the wedding date.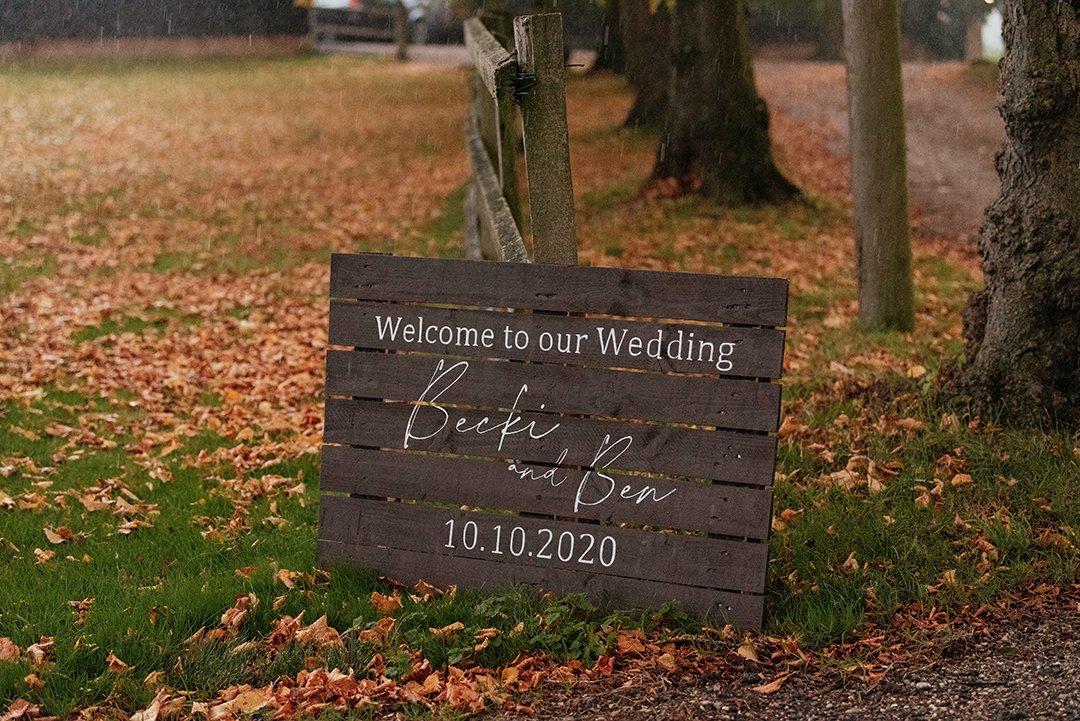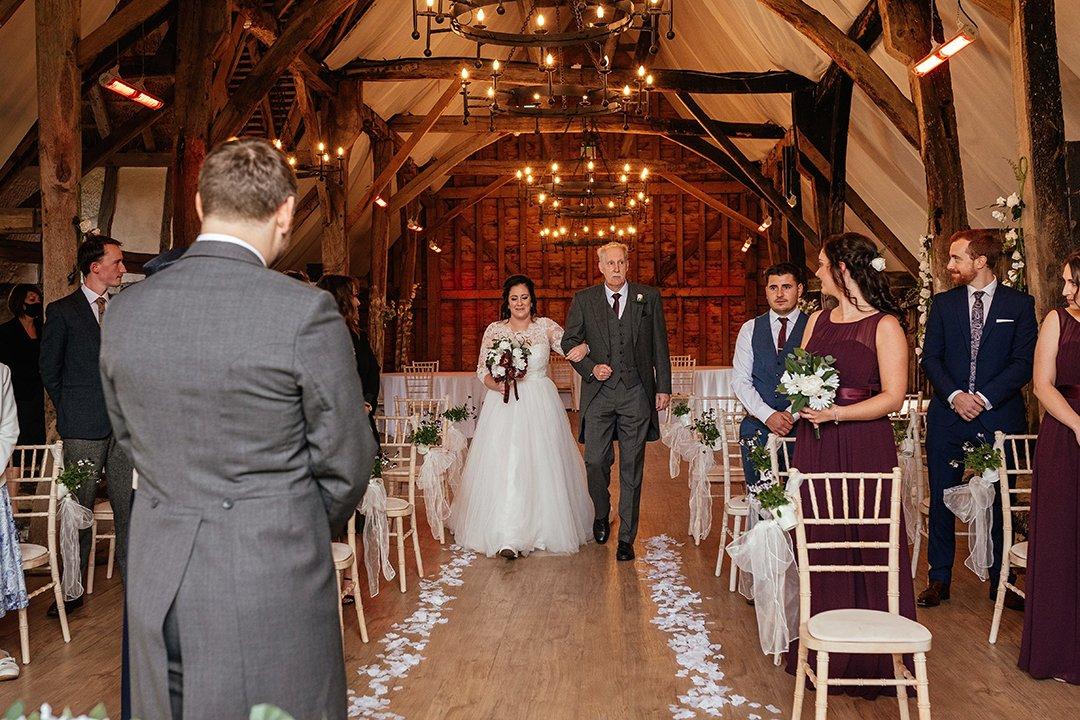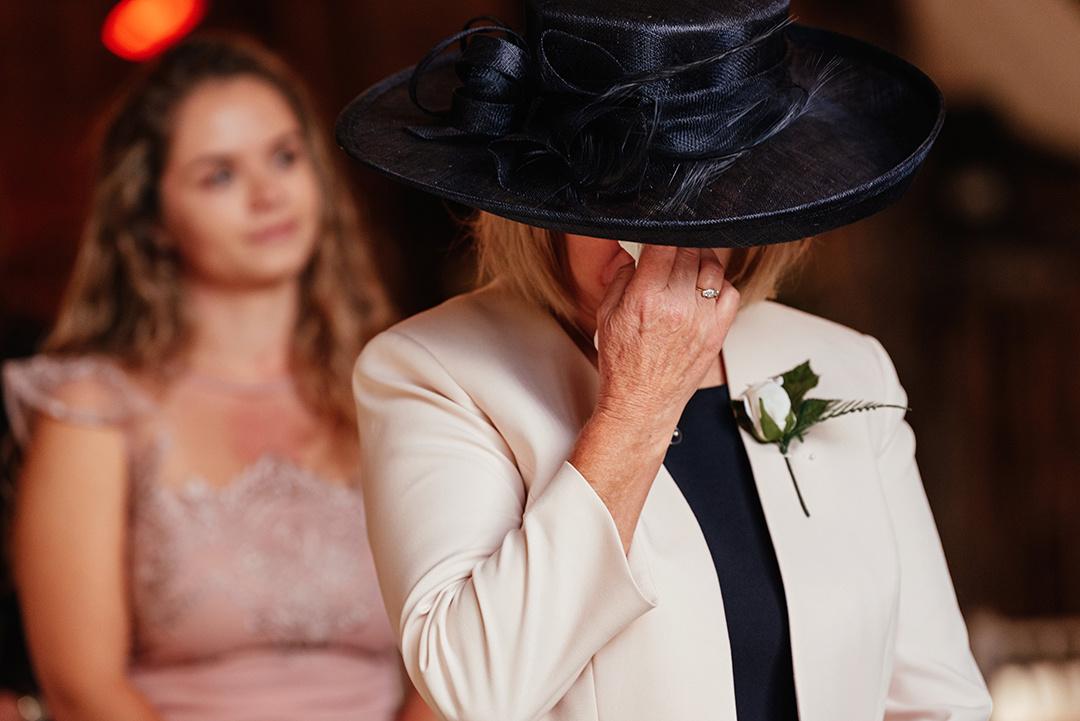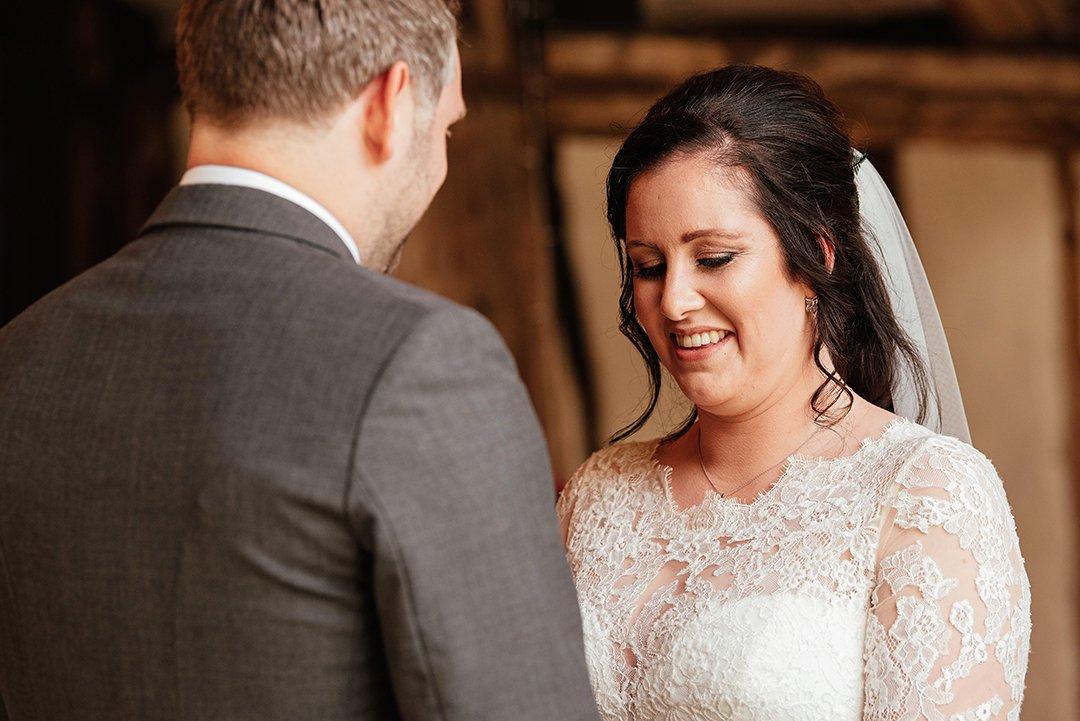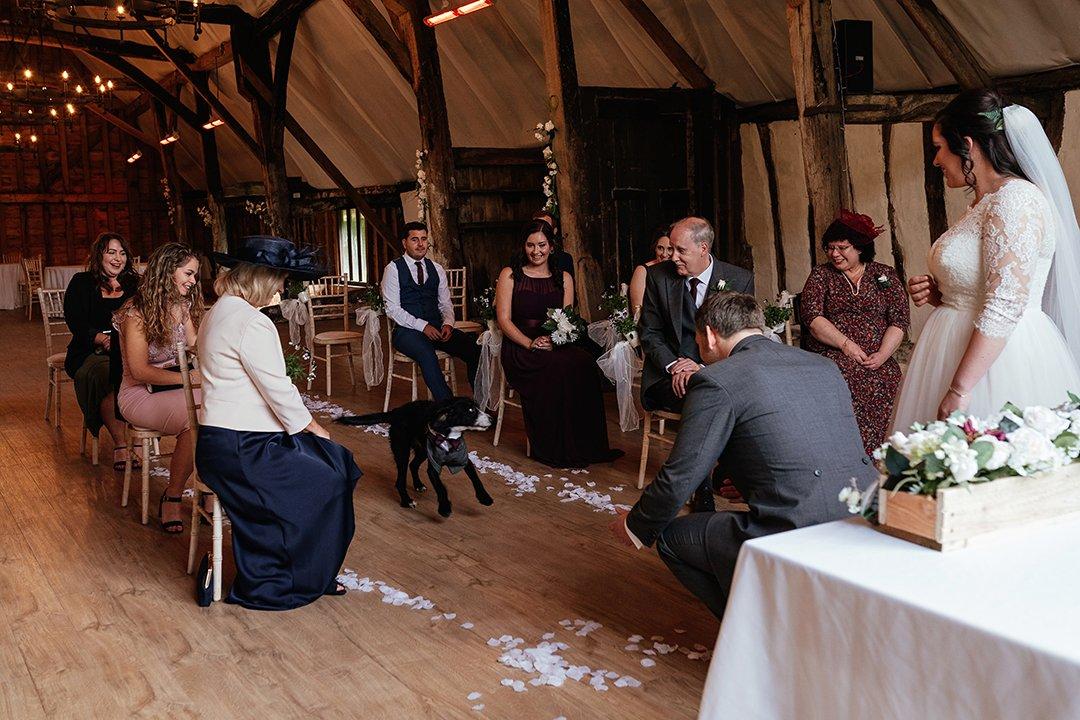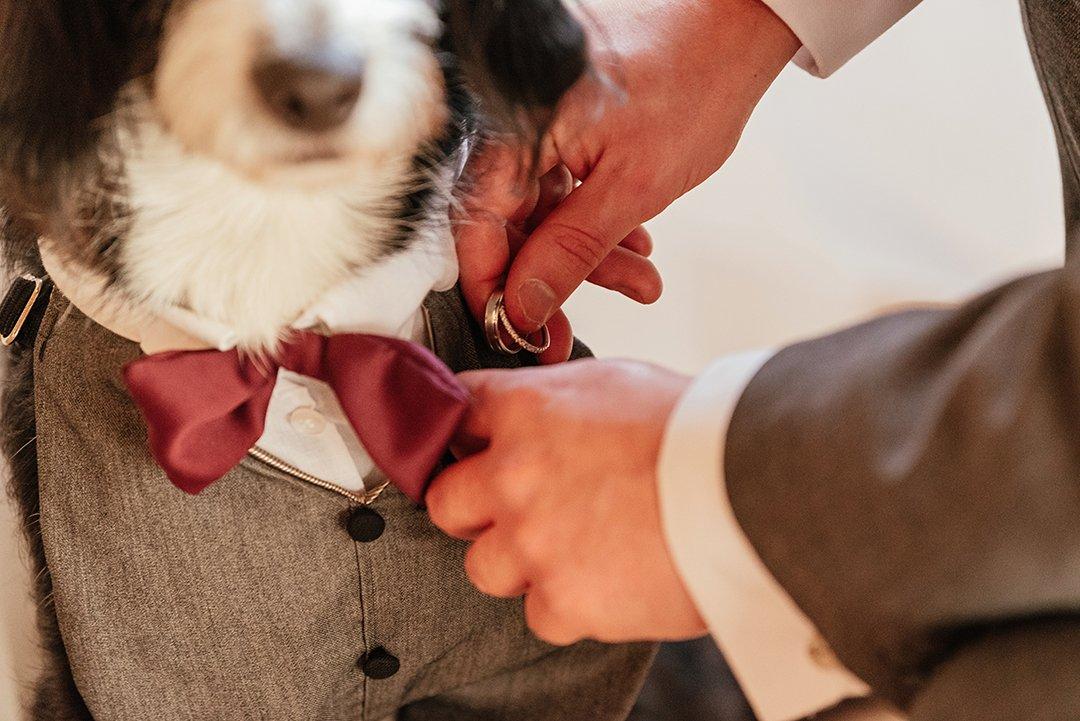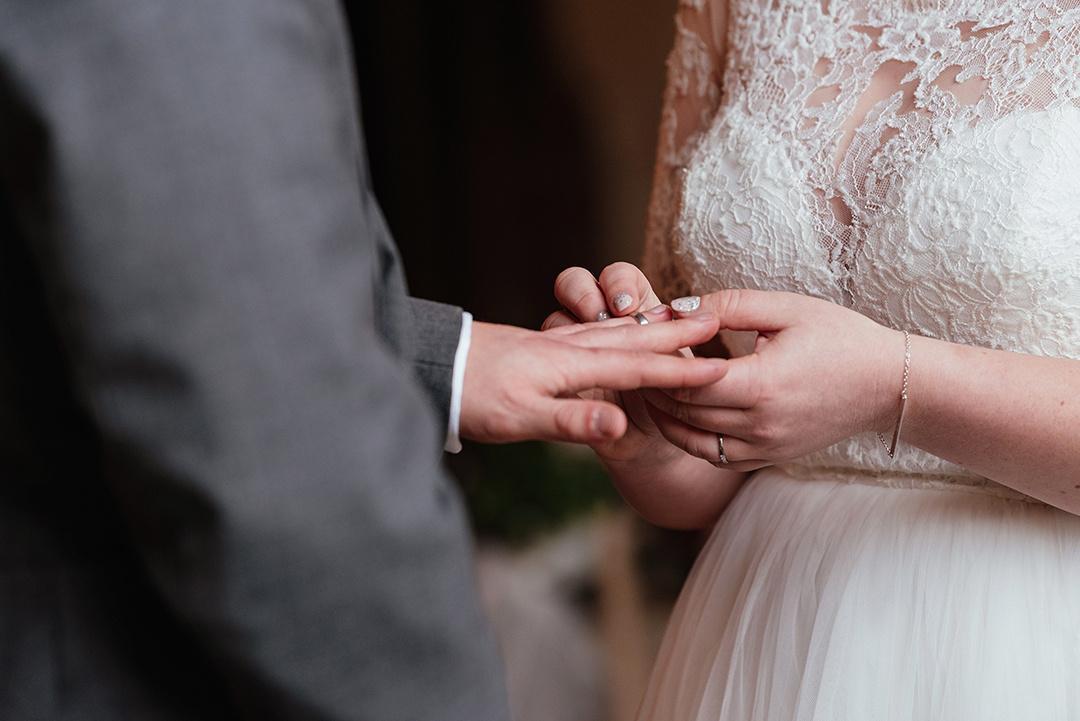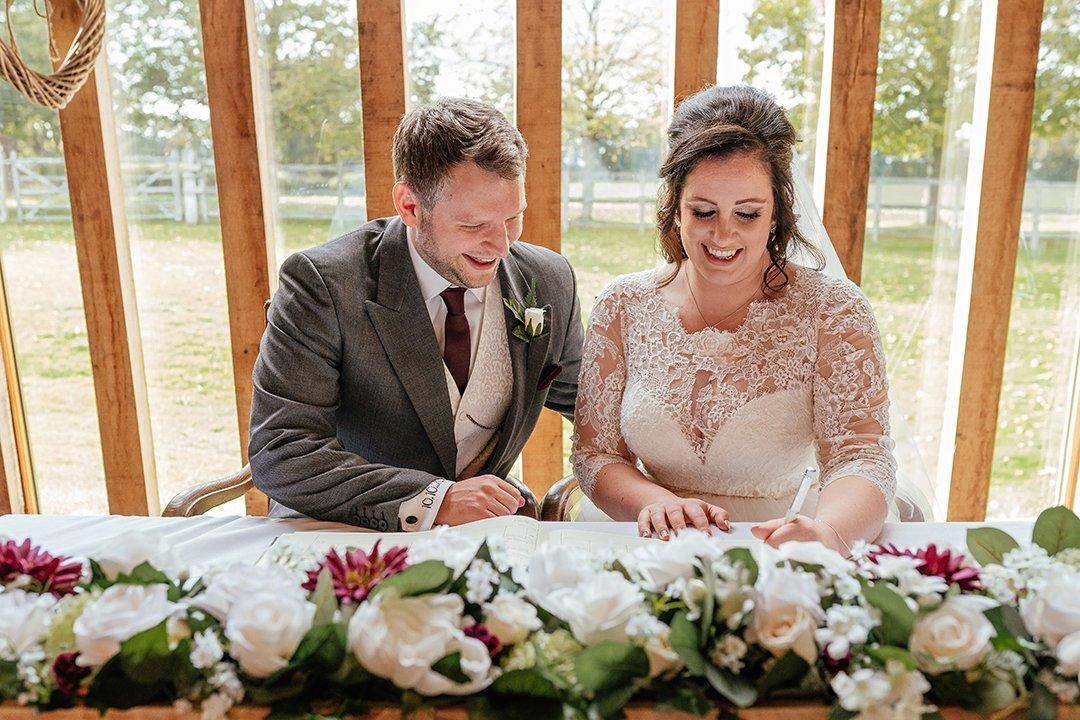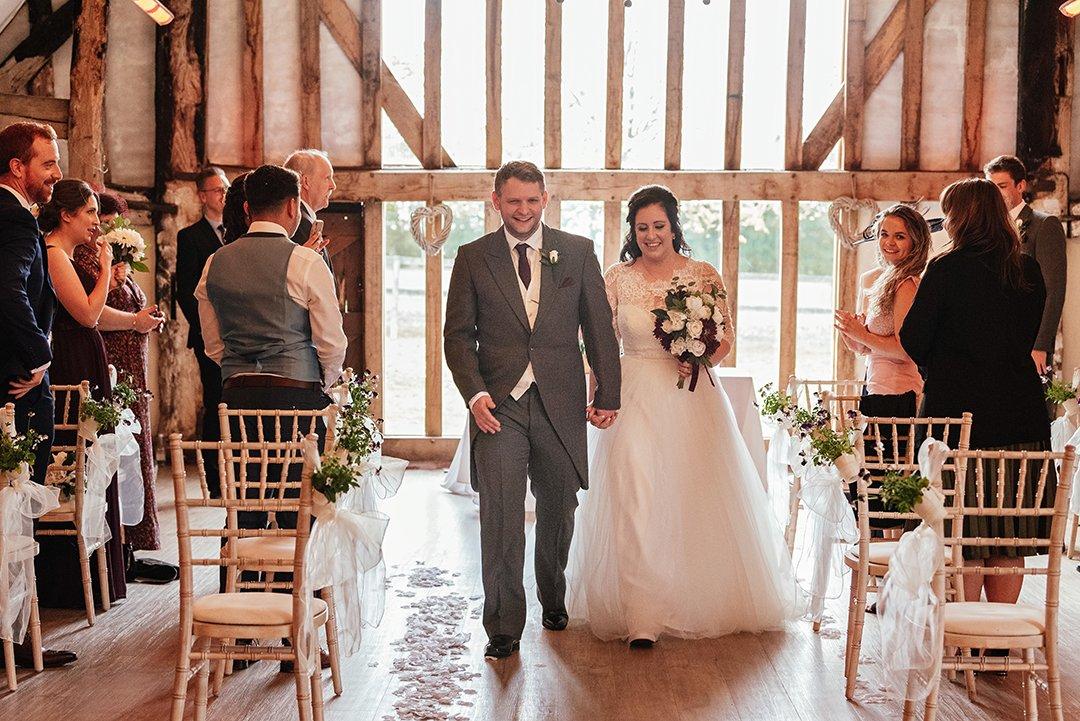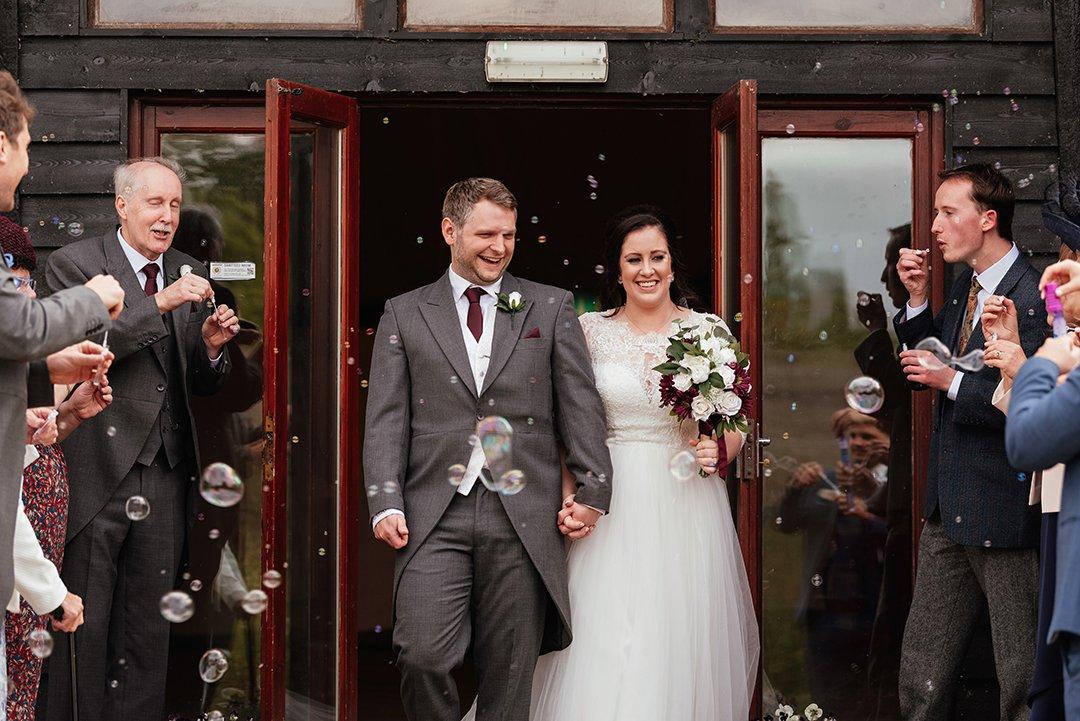 The Wedding Ceremony
The couple had a civil ceremony at Colville Hall, walking down an aisle lined with violas that they'd grown in their garden.
"We didn't have any readings or hymns, we're not really into that," says Becky.
"The most memorable moment was having our dog, Buzz, as the ring bearer! My mum mad him a little suit that matched Ben's, and we had our dog walker bring him to the venue.
"At the right moment, he brought him into the barn and let him run down the aisle to us, bringing us our rings! It was such a cute moment."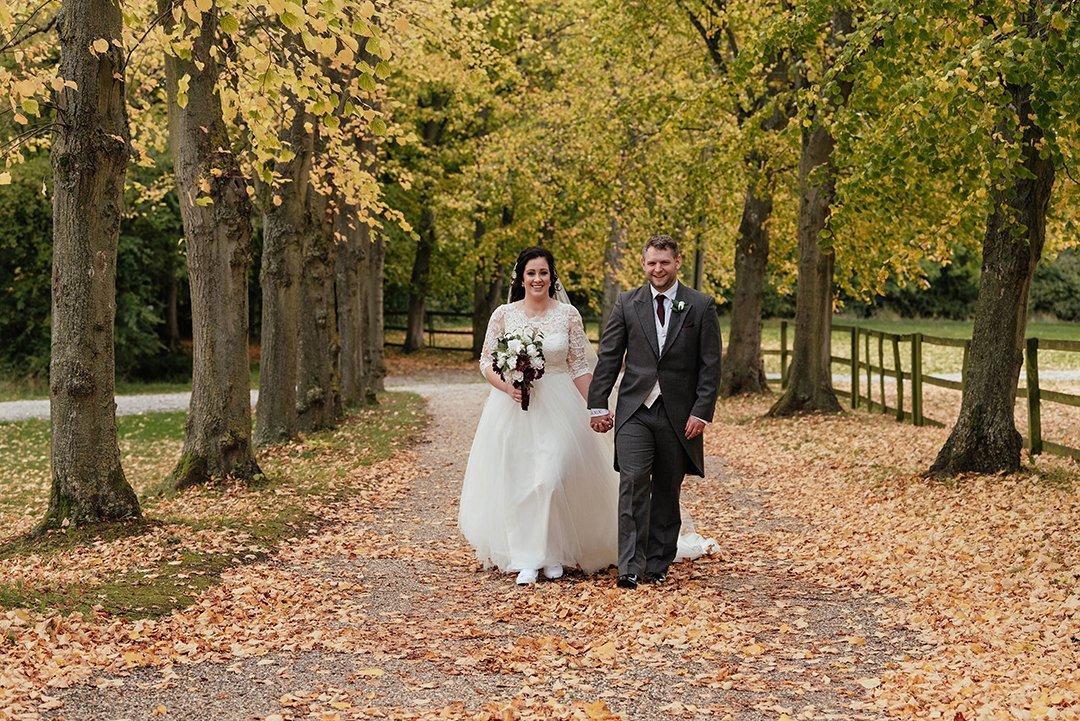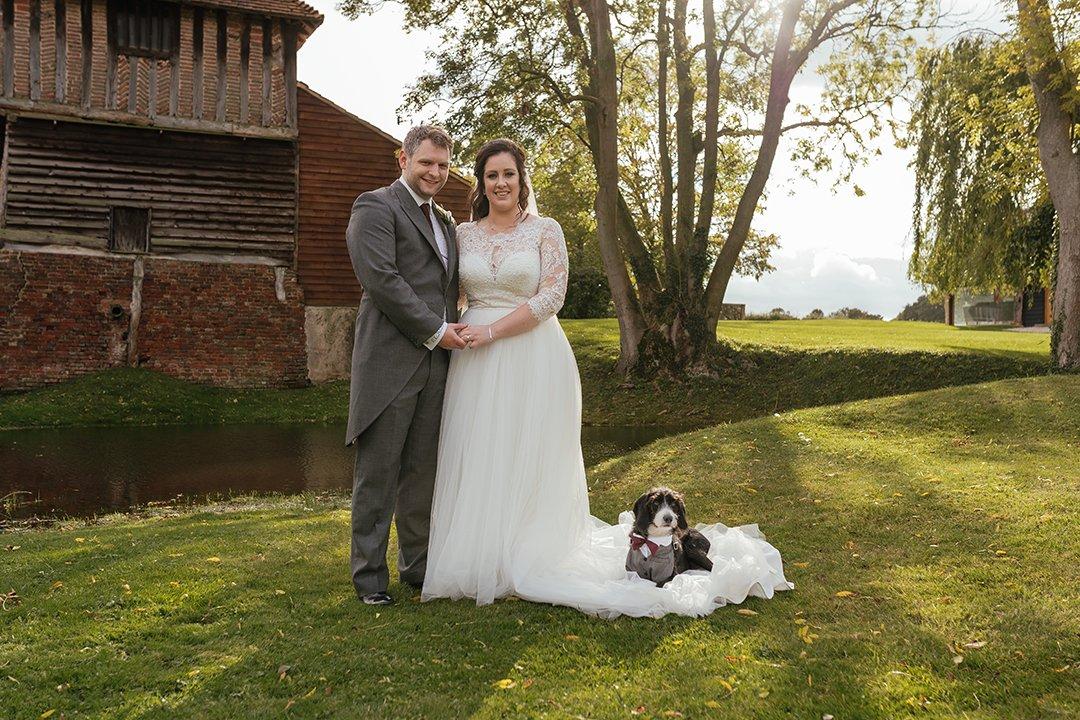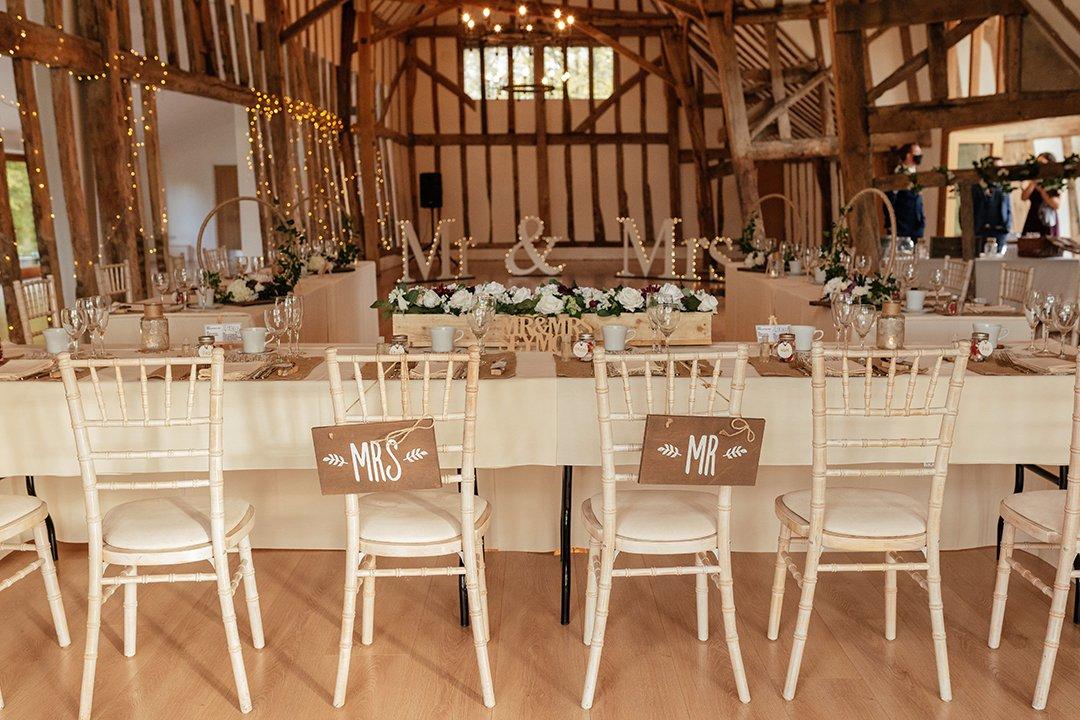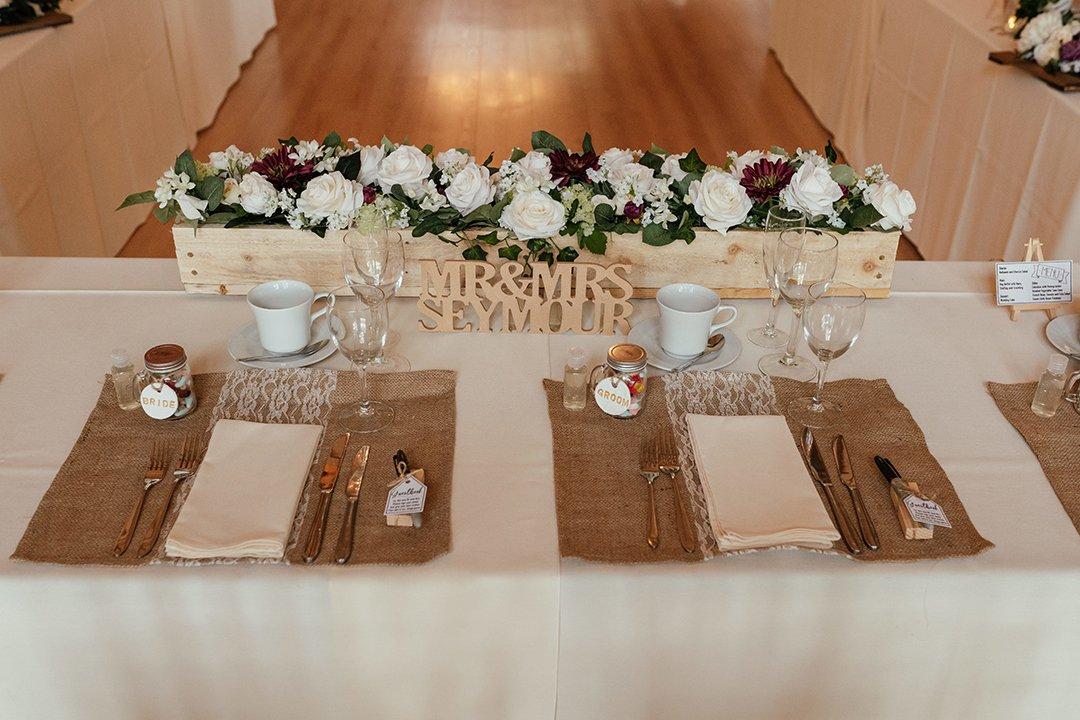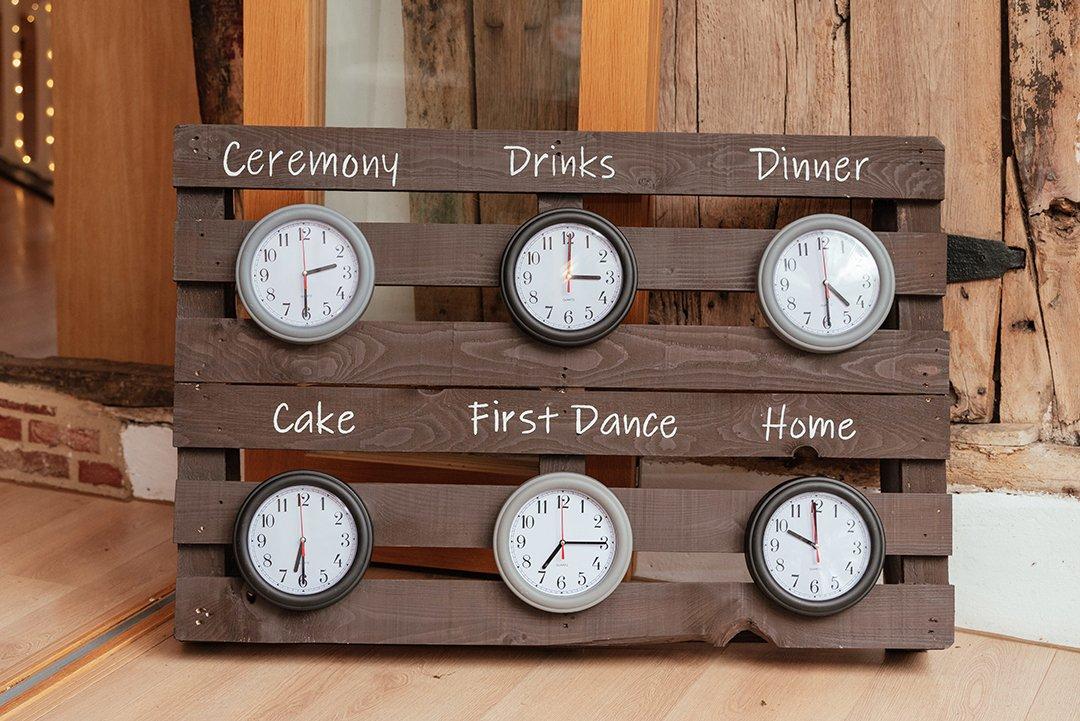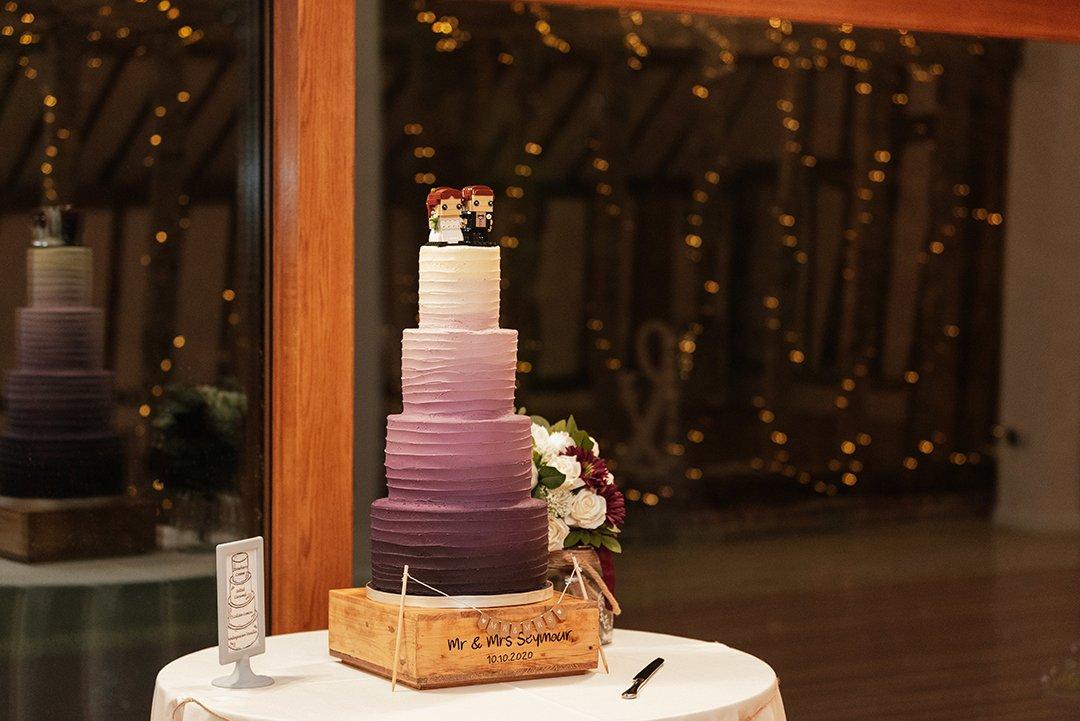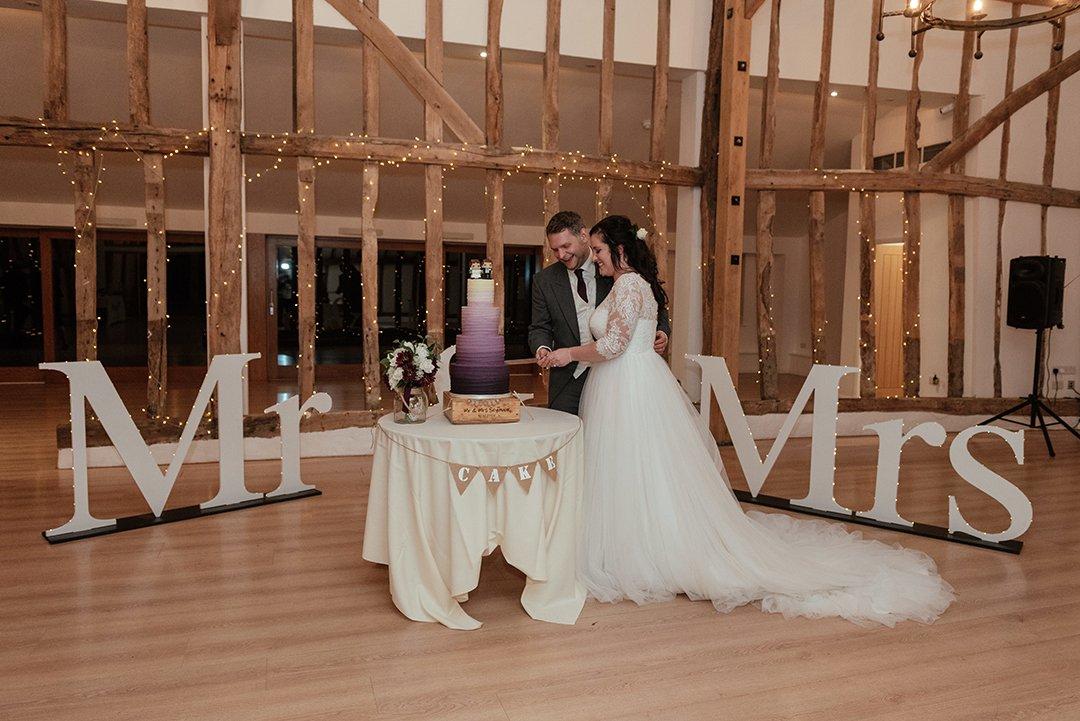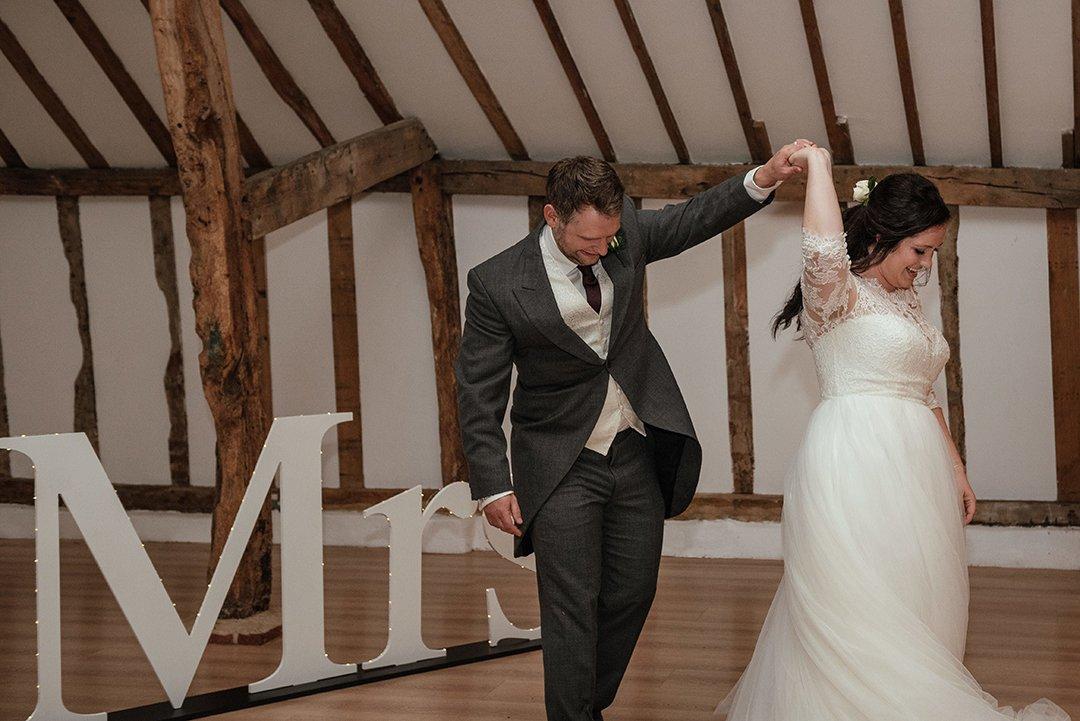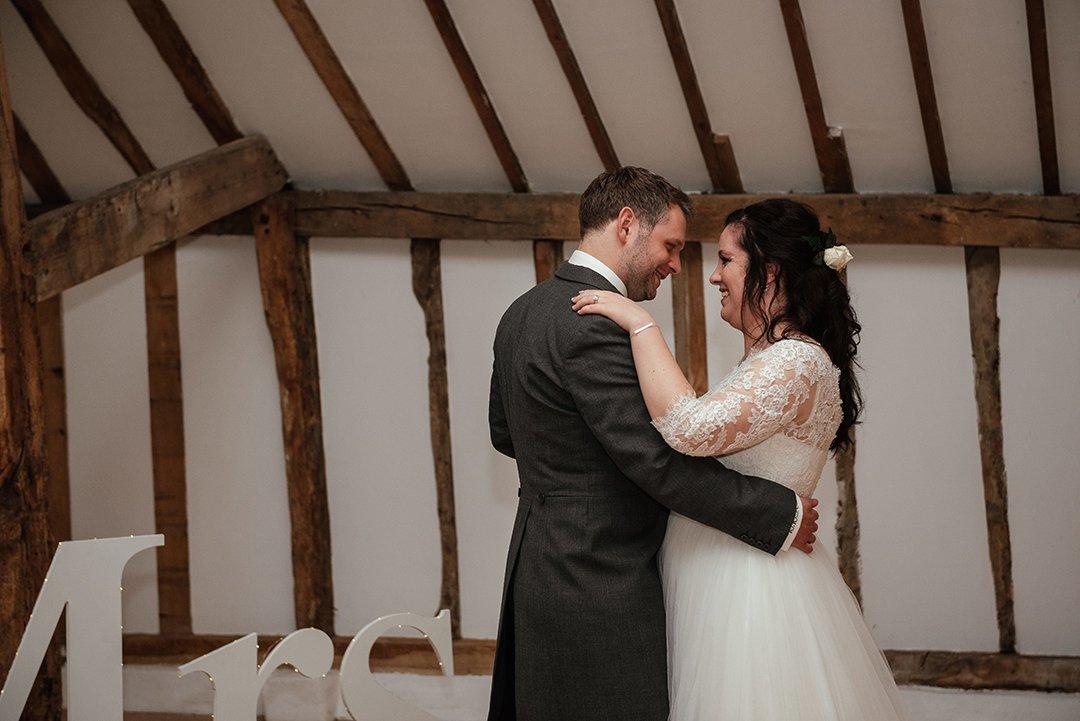 The Wedding Reception
The couple decided against naming their tables, as there were only three. For the table settings, they used personalised jars of sweets as the place names and created centrepieces from hoops decorated with lights and faux flowers.
A crate filled with more artificial blooms marked out the top table.
"The best thing about using artificial flowers is that we can now have them decorating our house, and they will last forever!" says Becky.
As the wedding breakfast, the couple and their guests enjoyed a seated hog roast from Limeberry Catering. As dessert, they served the purple ombre wedding cake.
"Even though we had far fewer guests than we were expecting, we still maintained we had to have a big cake!
"We also froze a little bit and had it at Christmas 3 months later."
The newlyweds were still able to have their first dance, but their song - the Teddy Swims cover of You're Still the One - had to be played over speakers rather than performed by a band.
Instead of an evening party, Becky, Ben and their guests played seated games until the festivities had to end at 10pm.
"Not being able to have a party in the evening was a shame, it would have been great to celebrate properly," say the couple. "This does mean though that we're now planning a big party for our first wedding anniversary, which is exciting."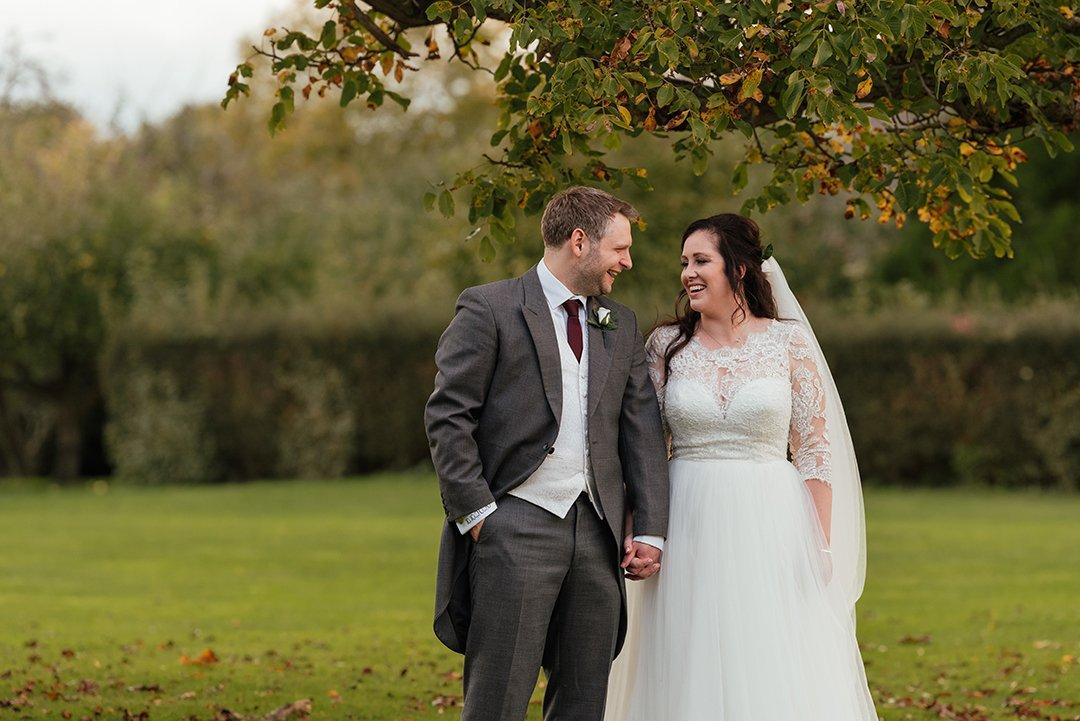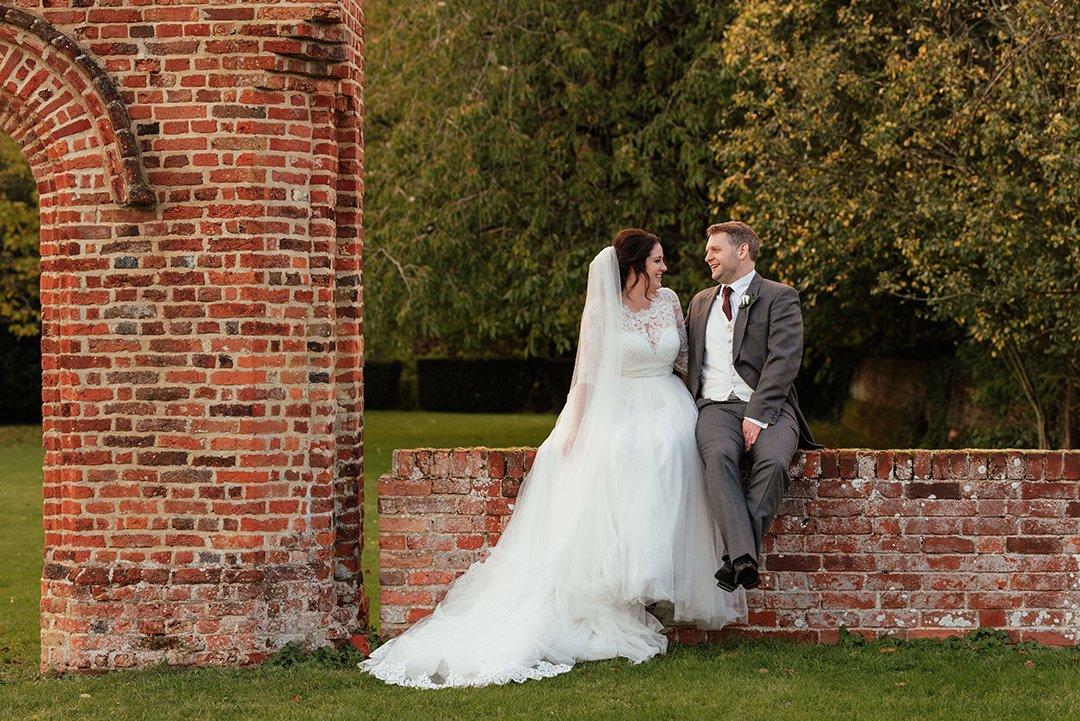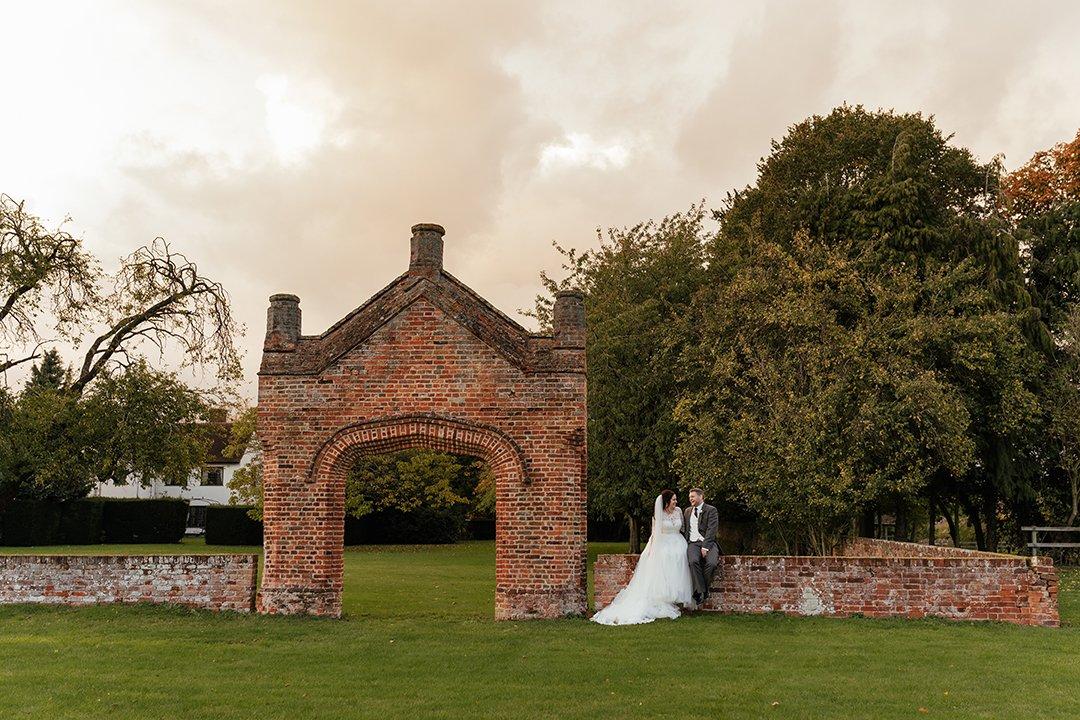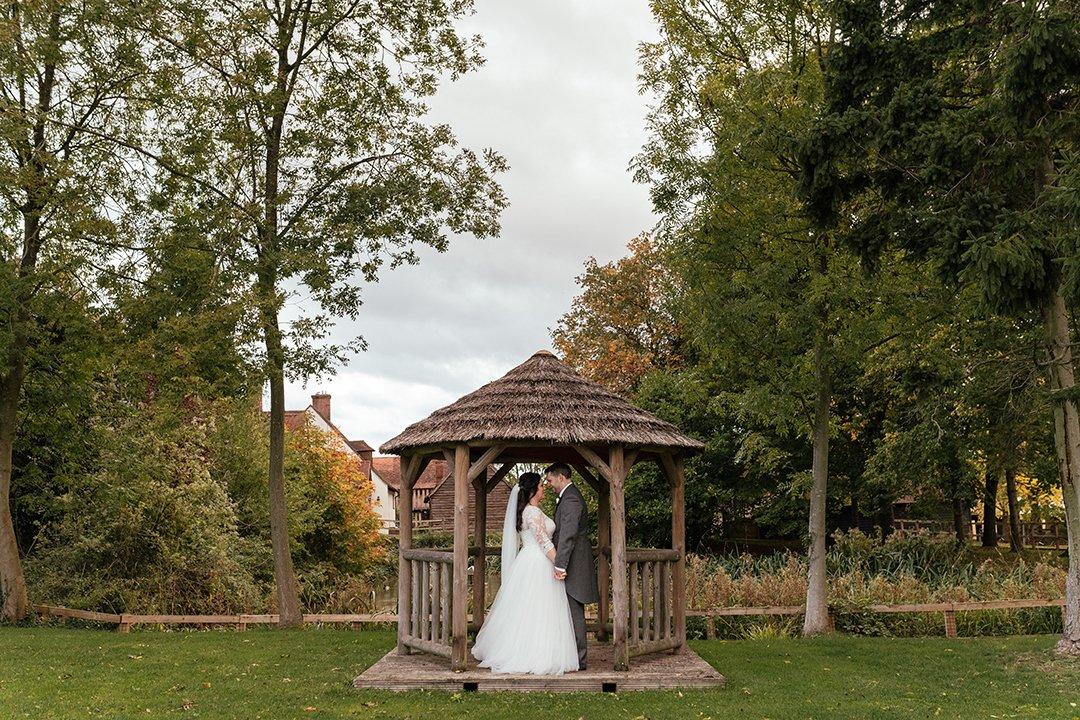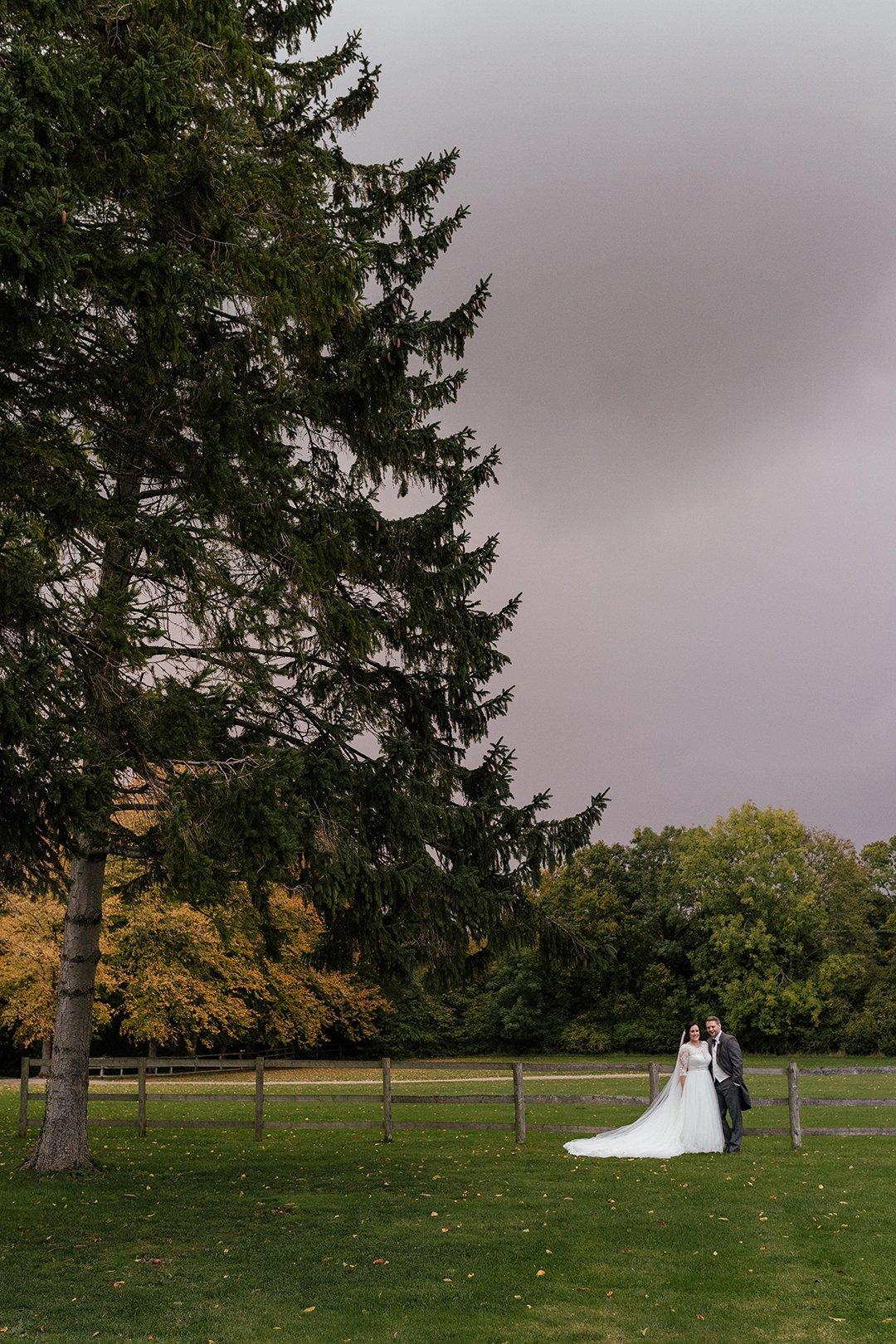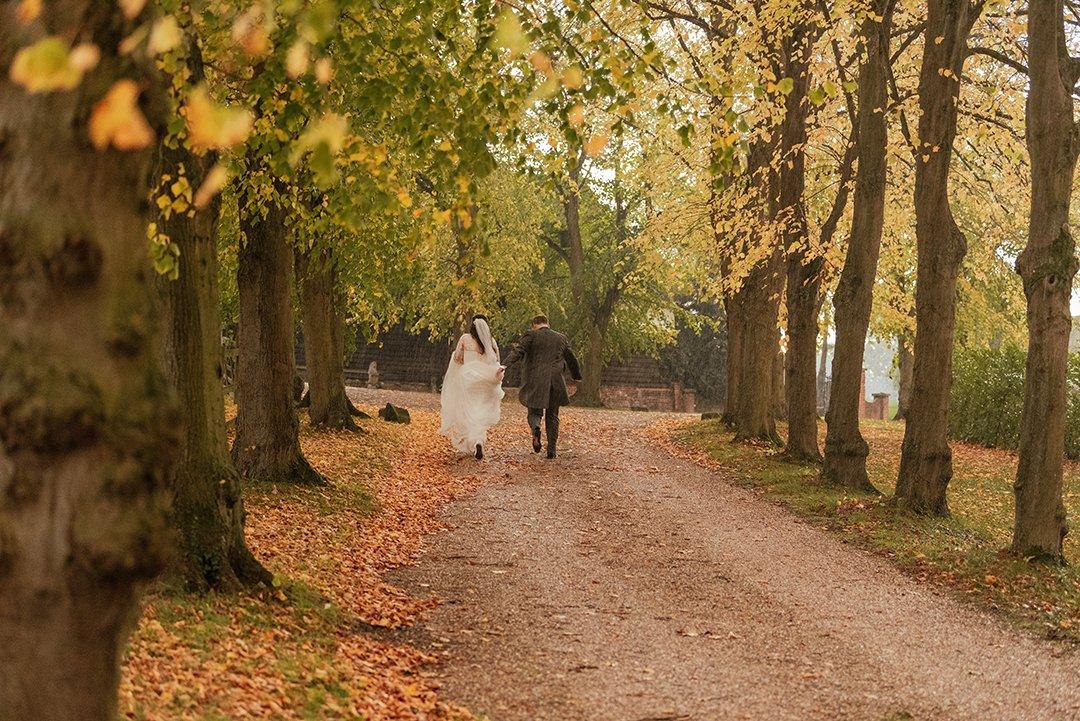 The Wedding Advice
"The best bit of advice, and something we stuck to, was plan the wedding that you would like to have and try not to worry about what other people think," say Becky and Ben.
"It's your day, and others should be happy with what you decide!"
The Suppliers
Photographer: LNZ Photo
Venue: Colville Hall
Wedding dress: Wed2B
Hair & makeup: Essex Wedding Hair & Makeup
Bridesmaids' dresses: Dorothy Perkins
Groom's suit: Moss Bros
Wedding & engagement rings: Lance James
Catering: Limeberry
Wedding cake: Heart & Soul Cakes
Thank you so much to Becky and Ben for letting us feature their amazing wedding!