Real Covid Wedding: Aruna and Thomas, Chelsea Town Hall and The Berkeley Hotel, London
Aruna and Thomas swapped Lake Como for a town hall ceremony and luxury hotel reception when Coronavirus changed their wedding plans. With two bespoke wedding dresses, live music and a romantic dinner, their day is gorgeous micro wedding inspiration.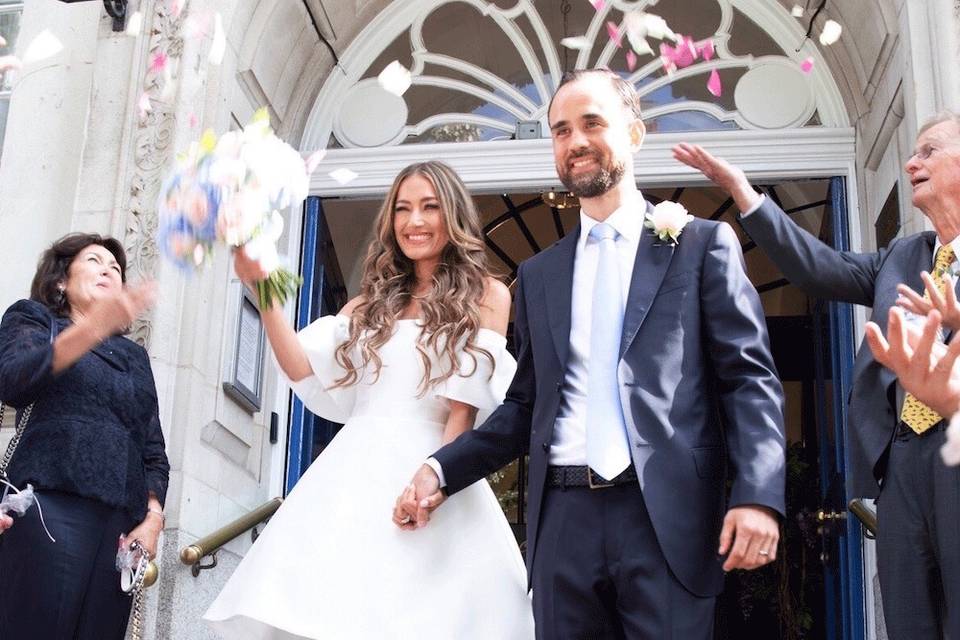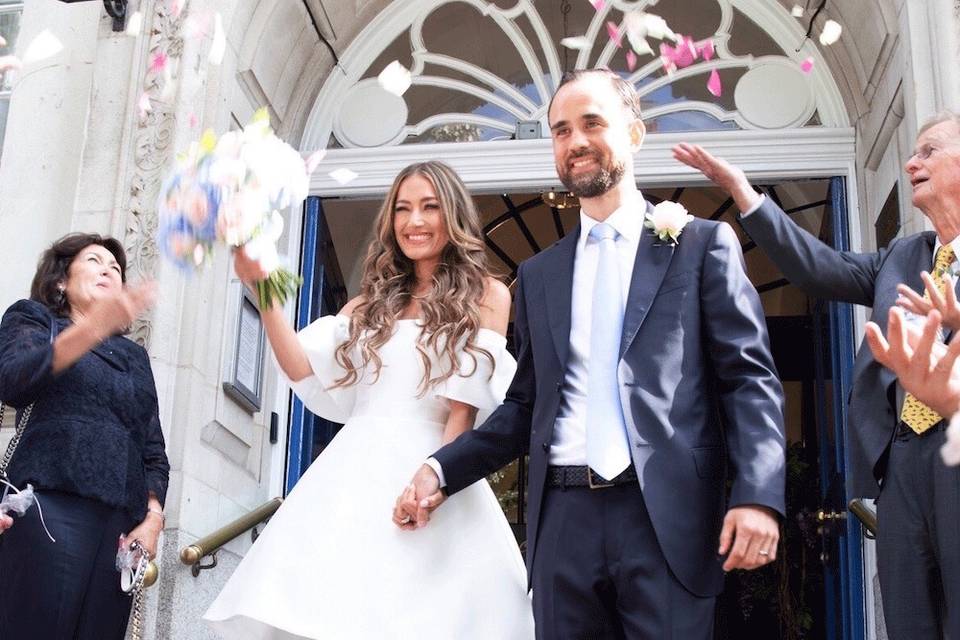 Shoe designer Aruna Seth was due to walk down the aisle with her fiancé Thomas at a luxury villa on Lake Como in July 2020 with 180 guests. However, lockdown and travel restrictions led the couple to decide to postpone their day until June 2021. Instead they went ahead with an intimate micro wedding at Chelsea Town Hall followed by a reception at the five-star Berkeley Hotel in London's Belgravia.
The couple were rewarded with a gorgeously sunny August day in the chicest part of the capital, and were joined by their closest loved ones. Aruna wore two beautiful bespoke Suzanne Neville dresses: an off-the-shoulder, A-line gown with statement short, puffy sleeves for the ceremony, and a sleek, short, strapless dress with detachable sheer sleeves for the evening reception. Naturally, they were paired with her own custom-designed bridal shoes.
While their day wasn't exactly what they had planned, they created a wonderfully romantic atmosphere with garden drinks and dinner at The Berkeley, accompanied by live music from string duo Stereo Twins and eye-catching hydrangea and rose florals.
Photography by Muse Motion Pictures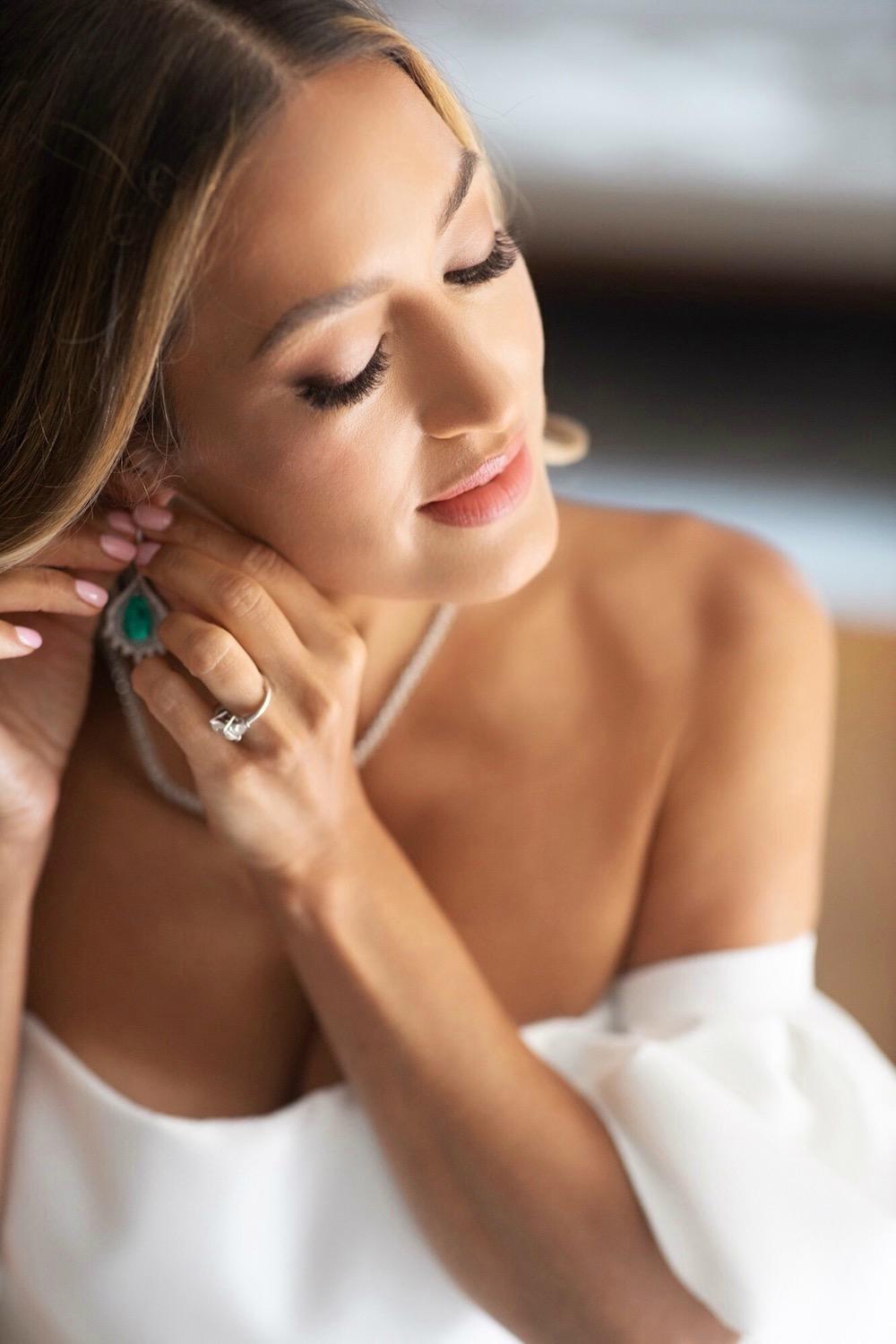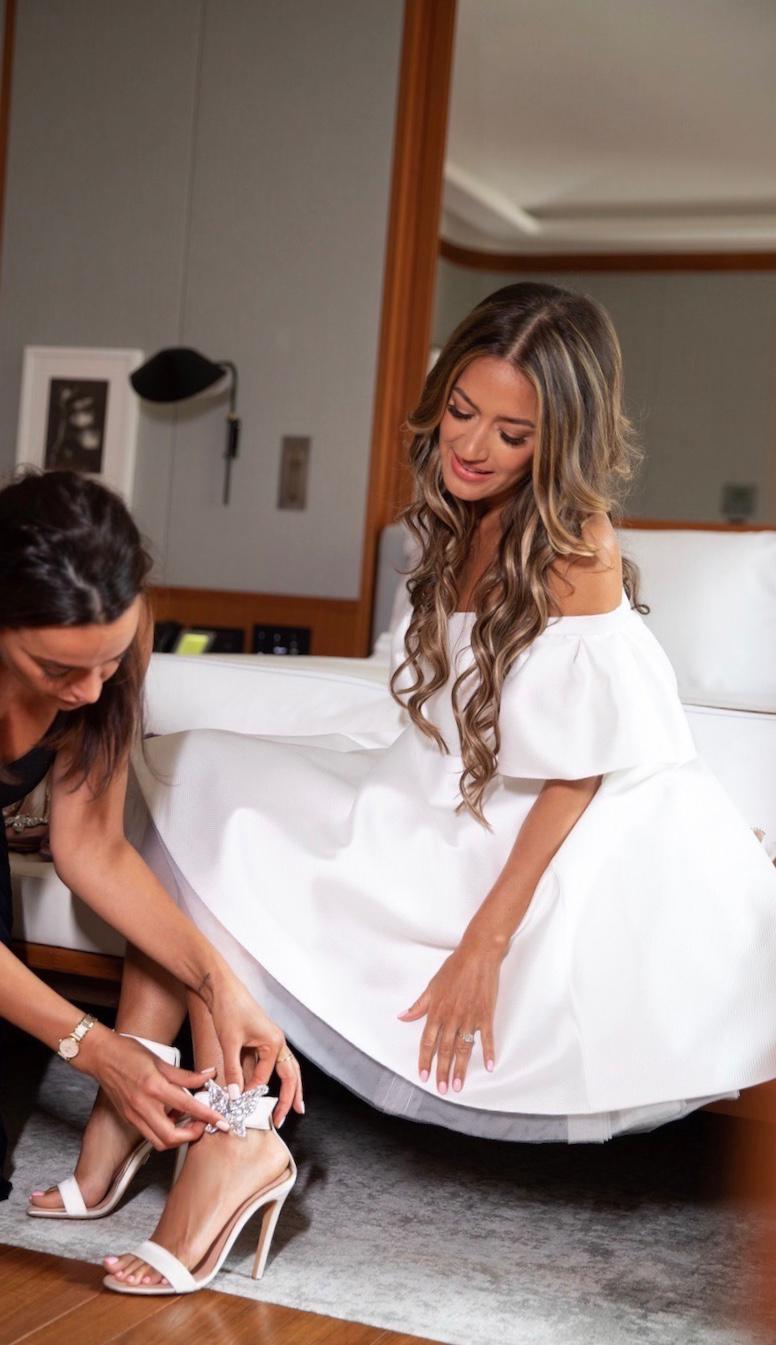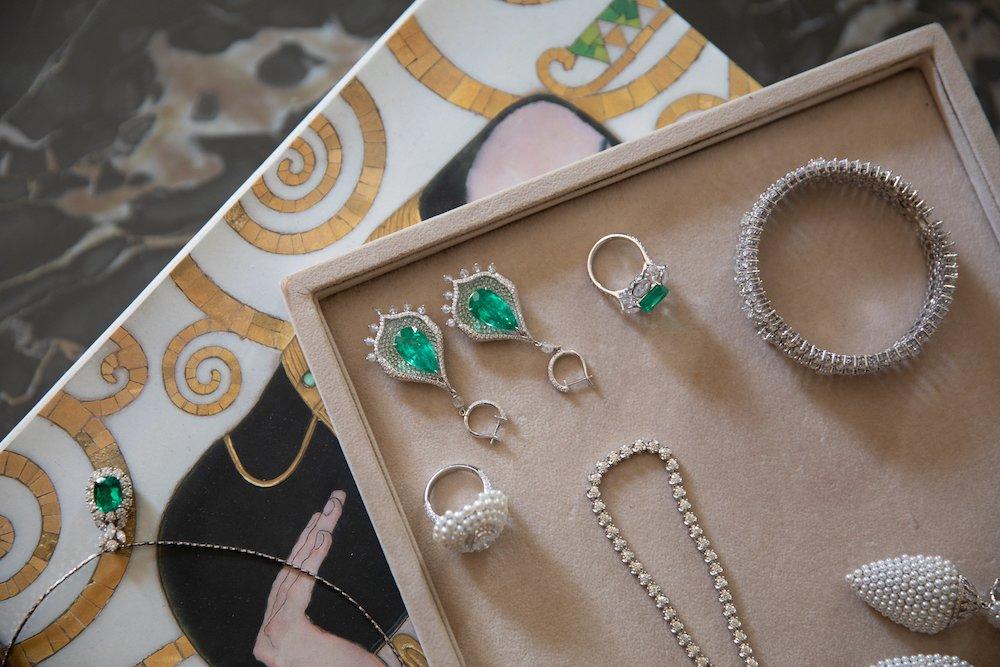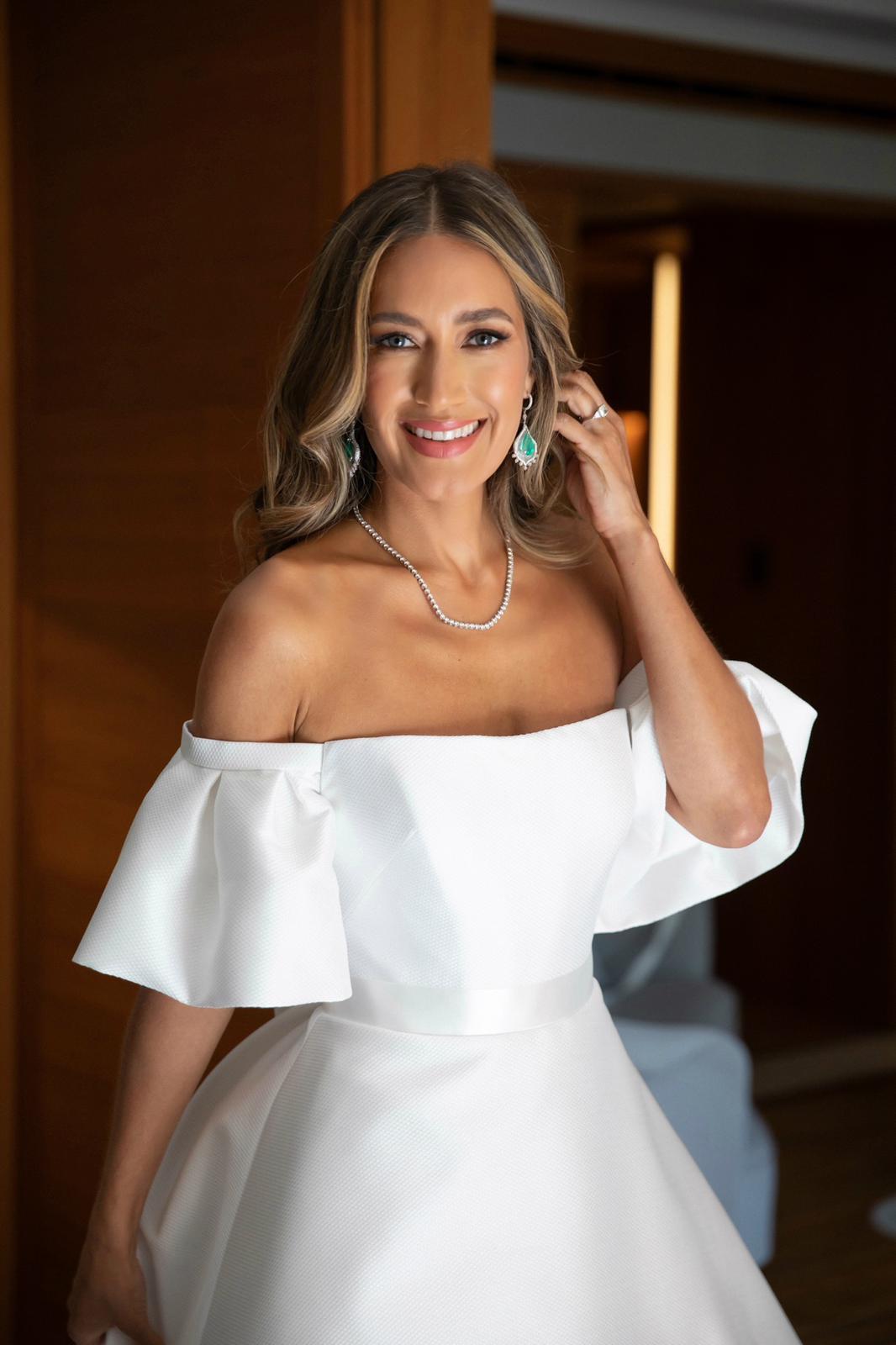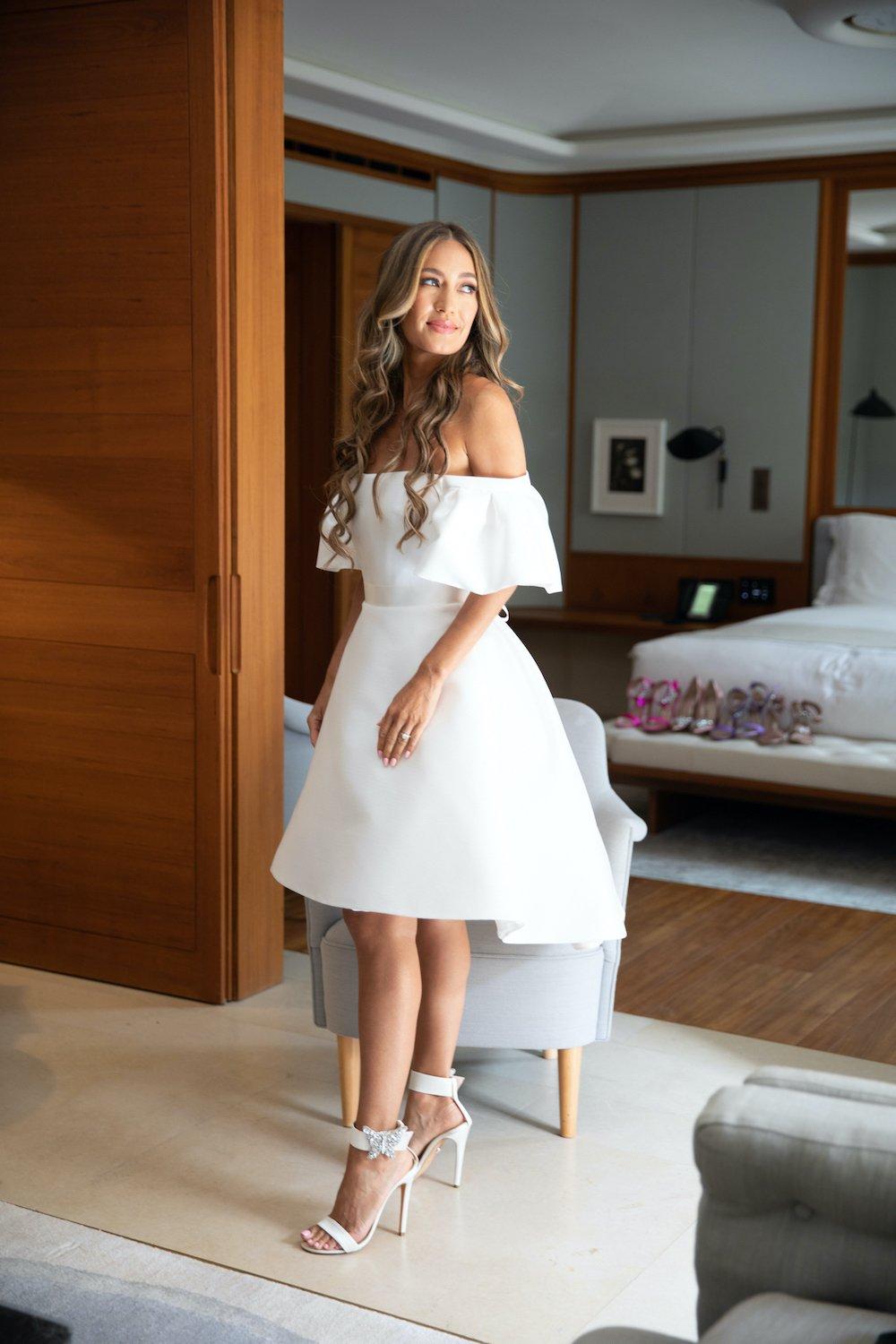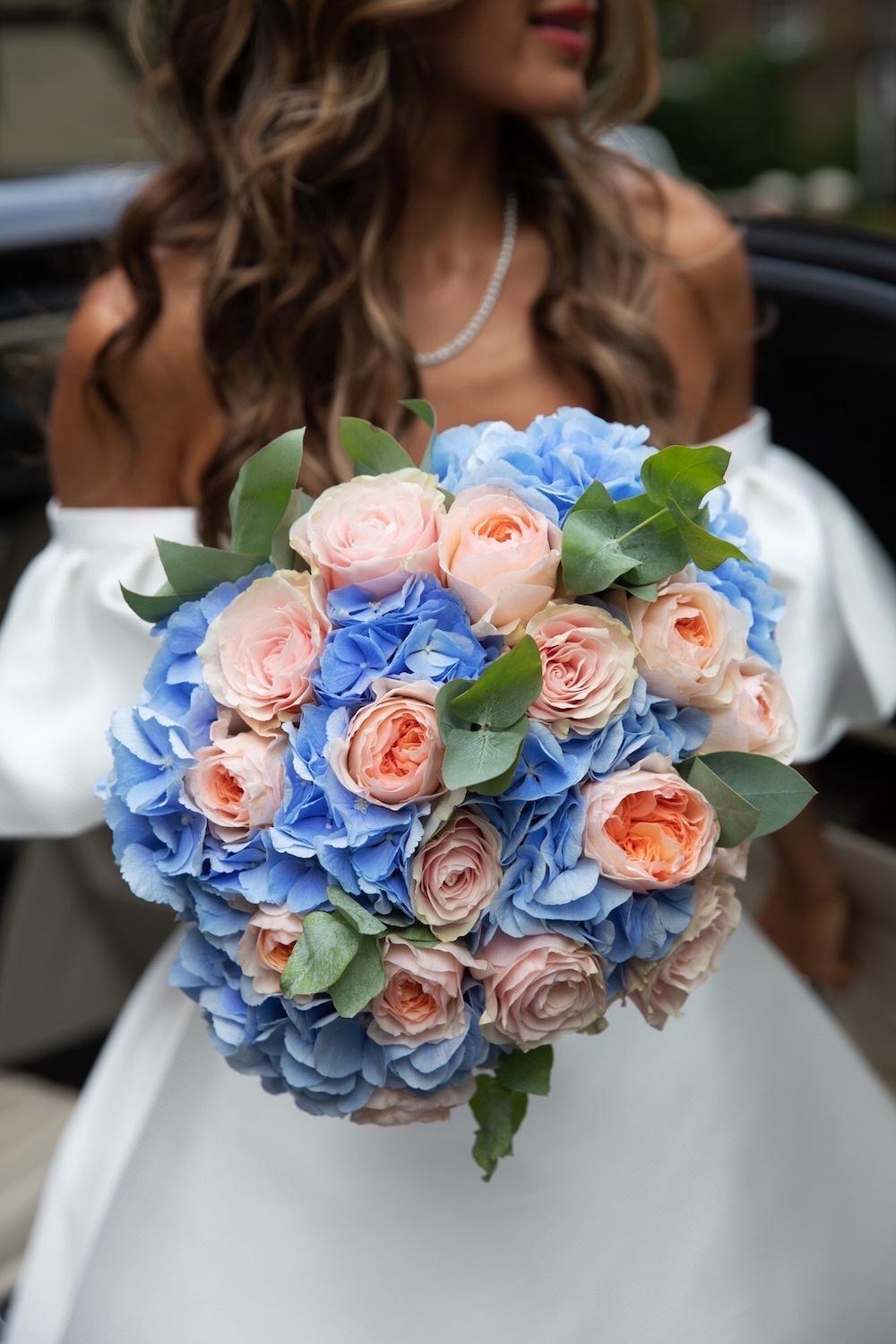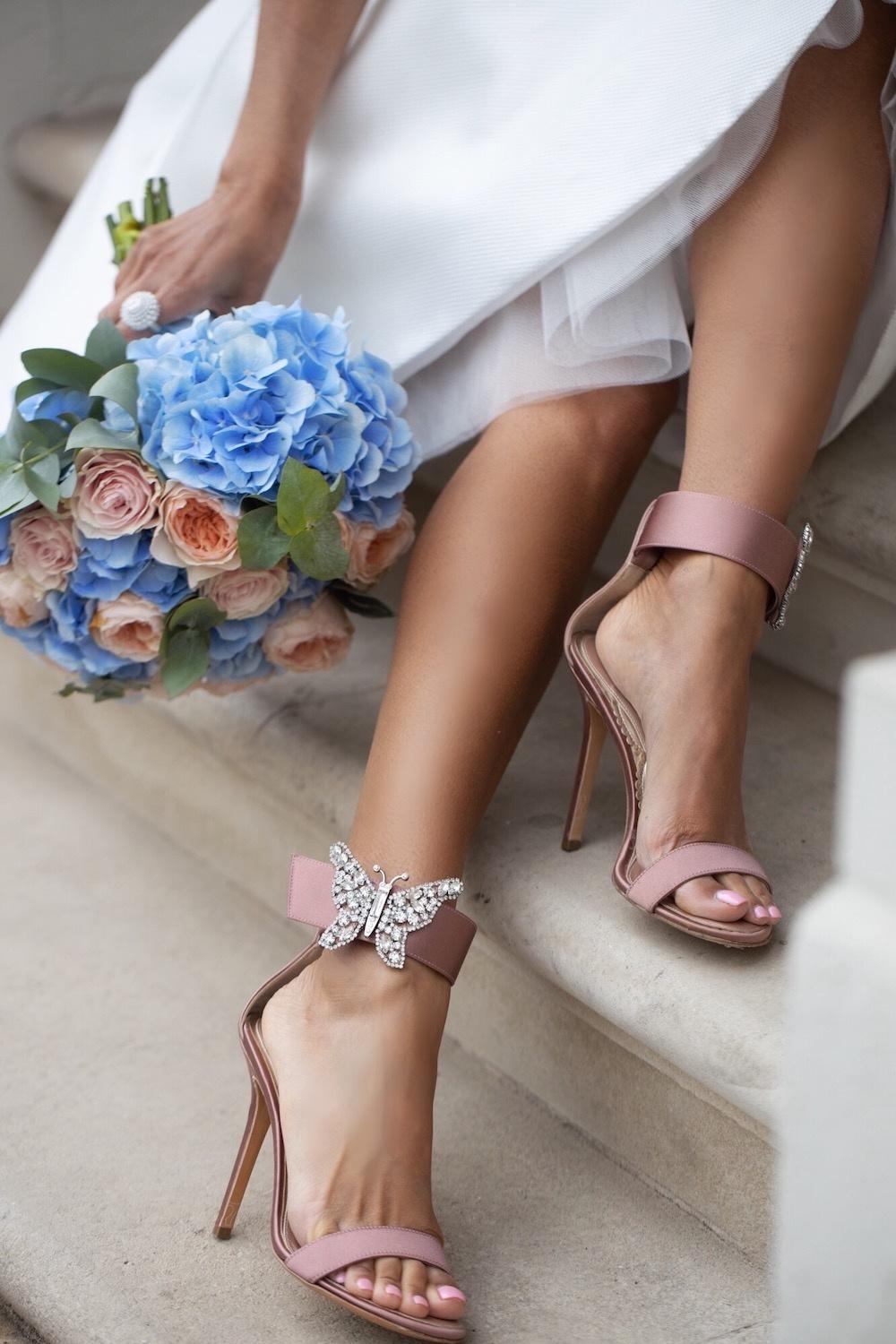 "My original wedding was due to take place in Lake Como this July. I was, of course, super excited and had been planning the wedding of my dreams for just under nine months. I chose great wedding planners, Savvy Event Studio, and thoroughly enjoyed every stage of the planning.
"I was so excited about so many aspects of the event from my beautiful wedding dresses to the Indian colourful ceremony and, of course, the incredible villa in Lake Como where many famous movies have been shot."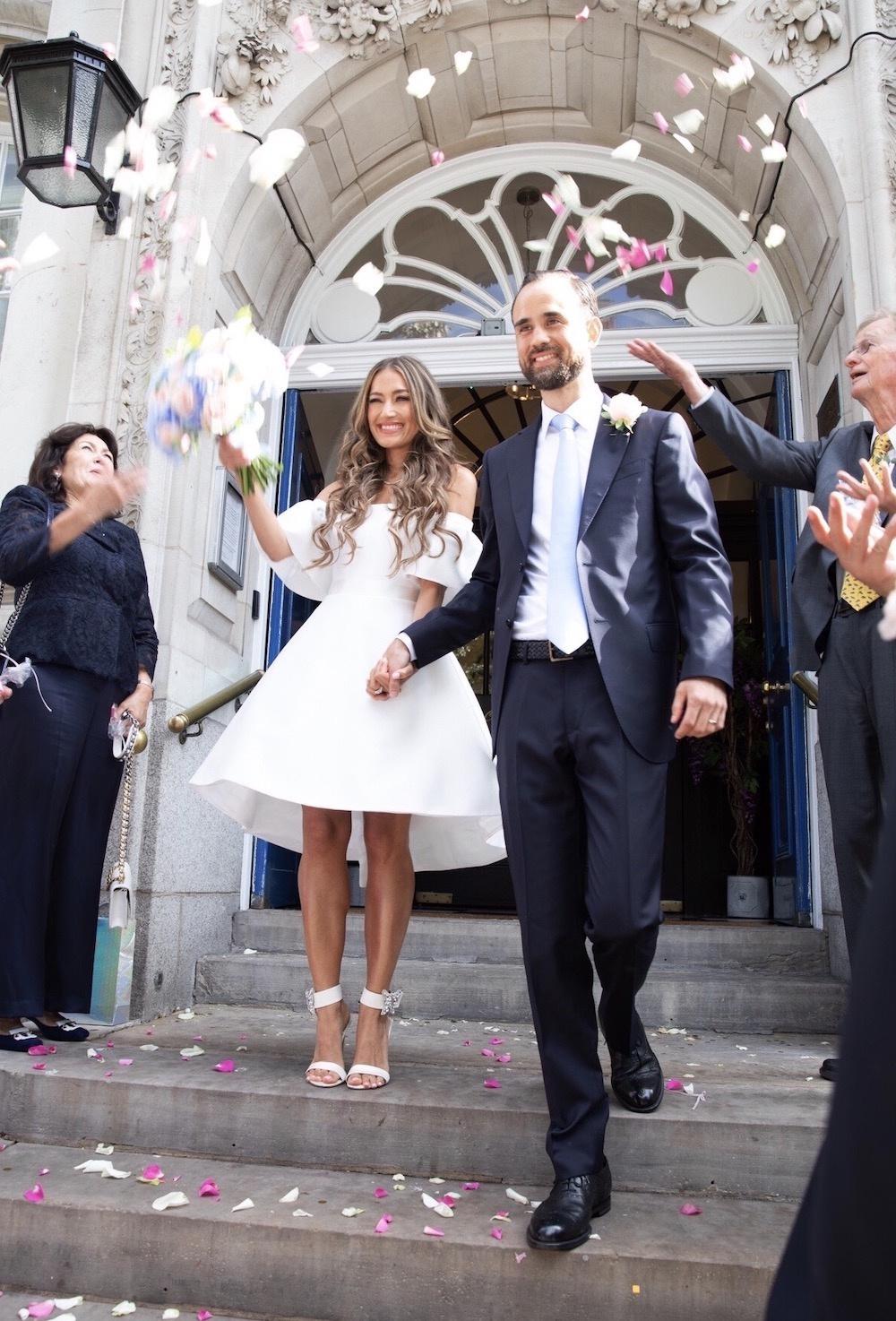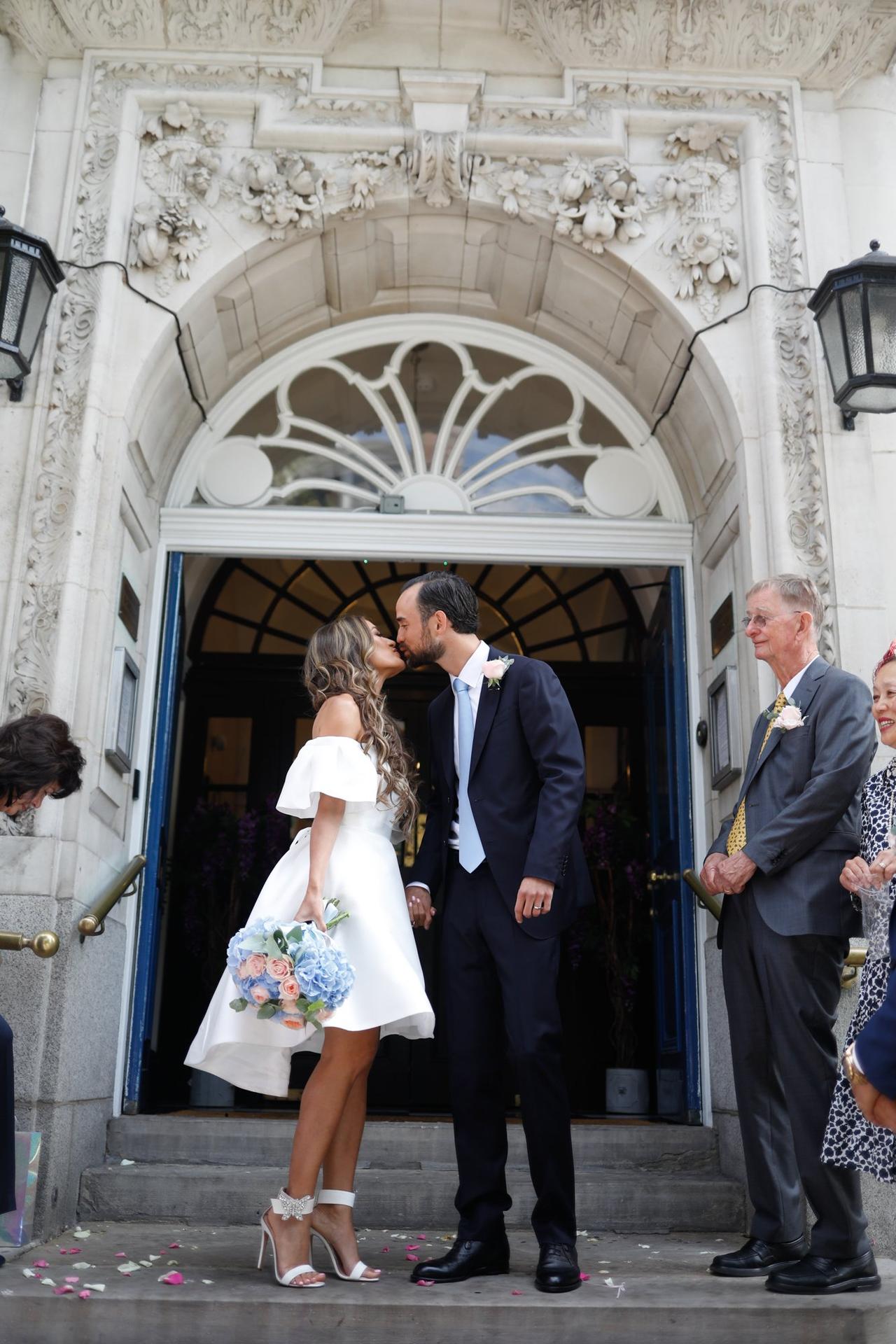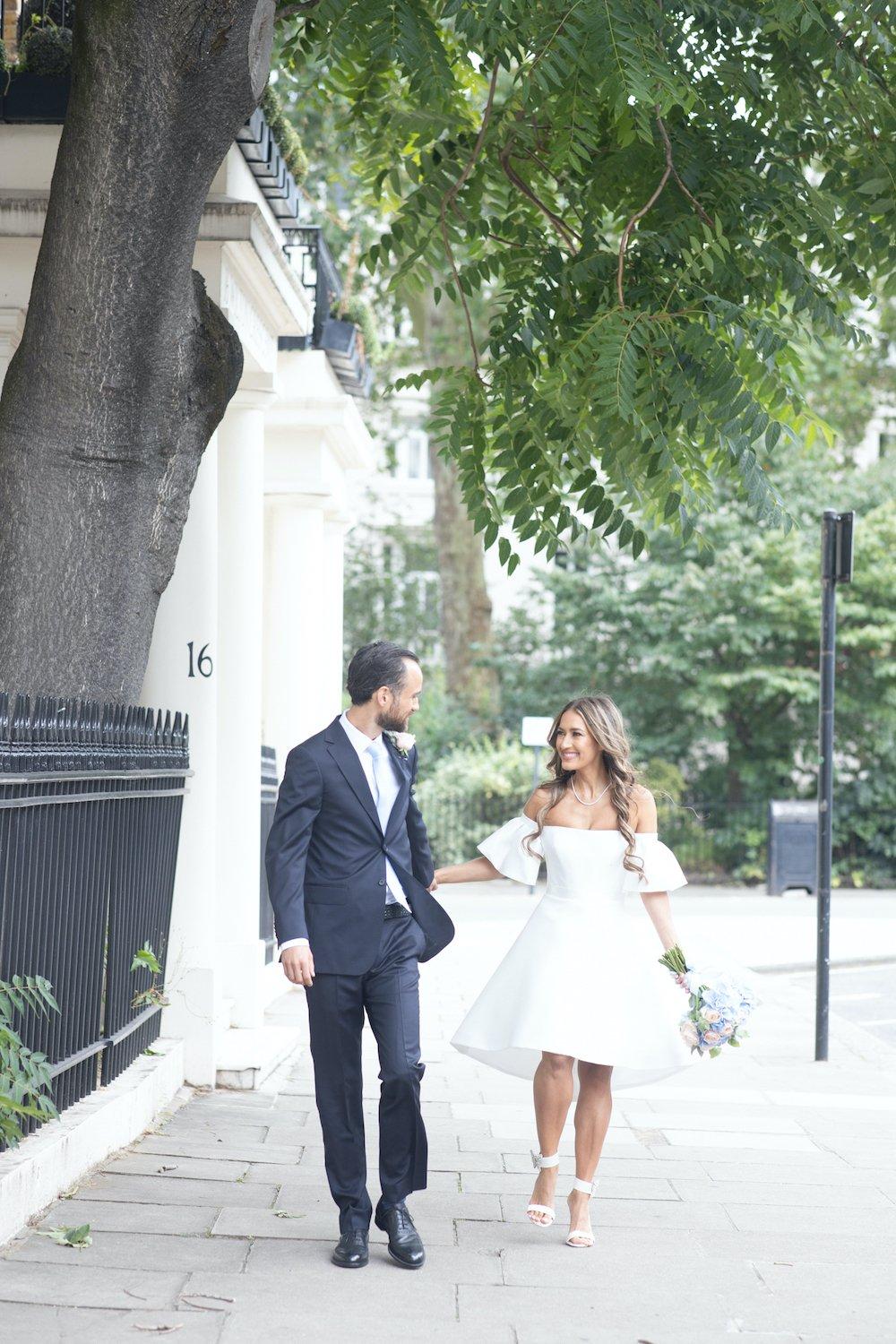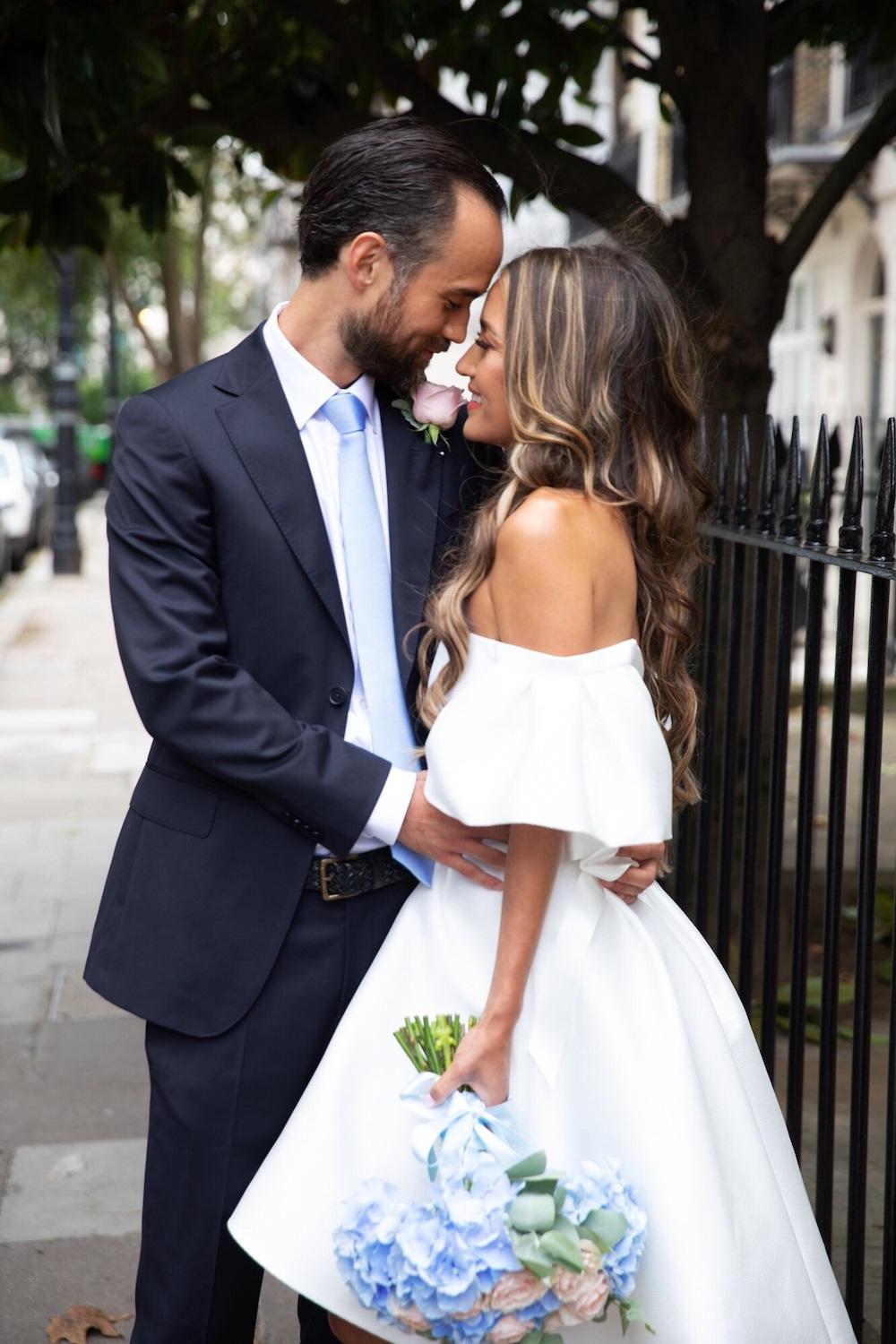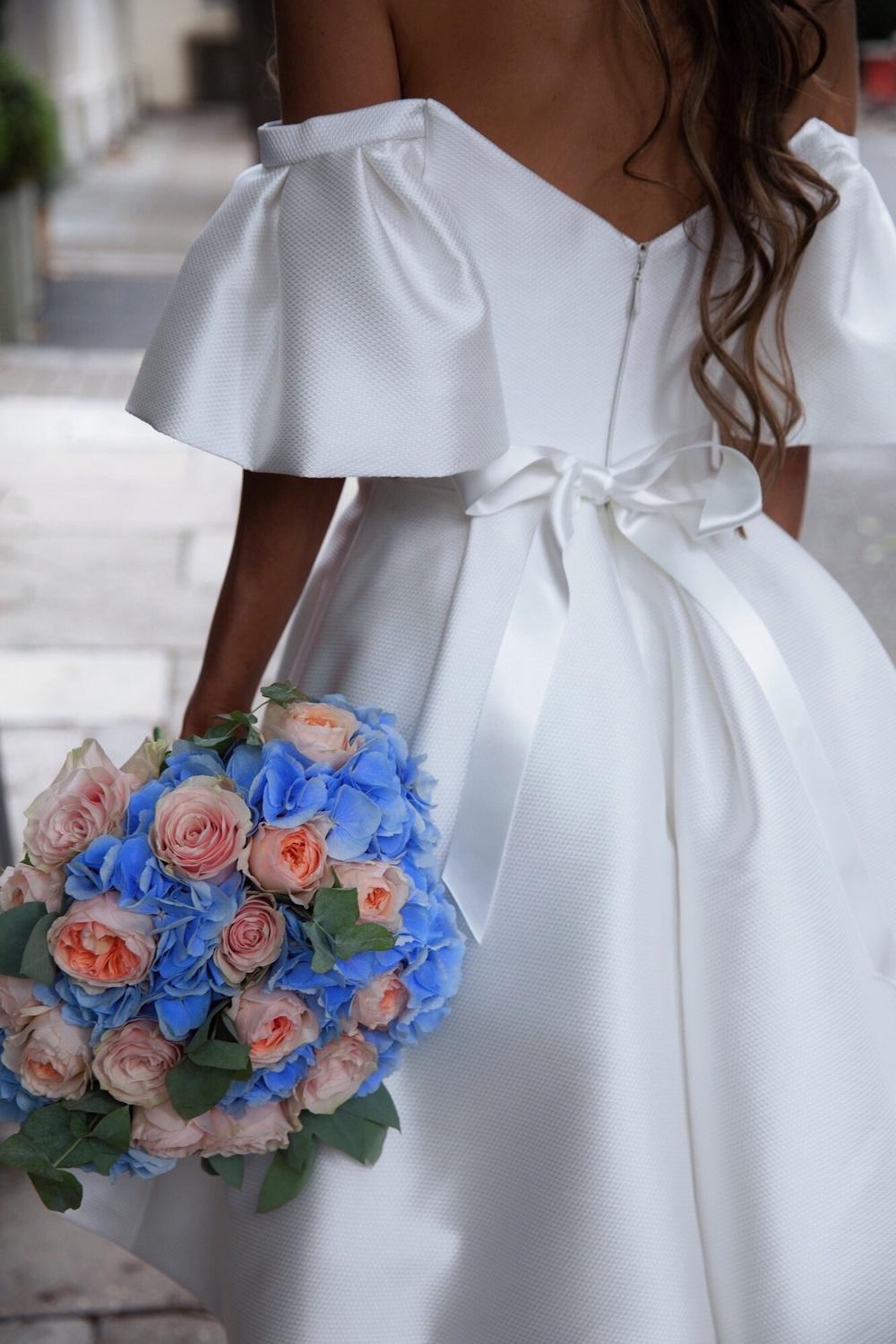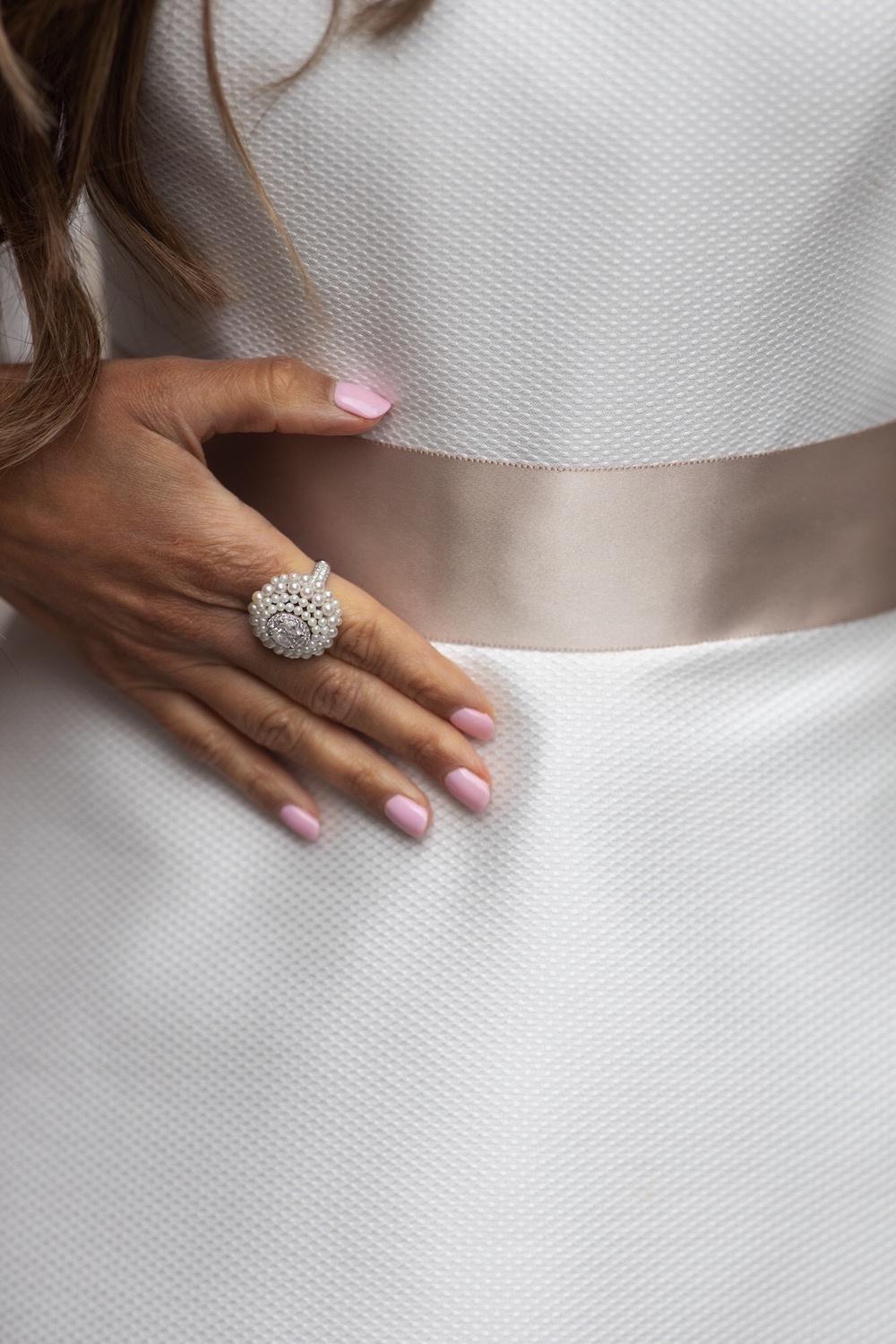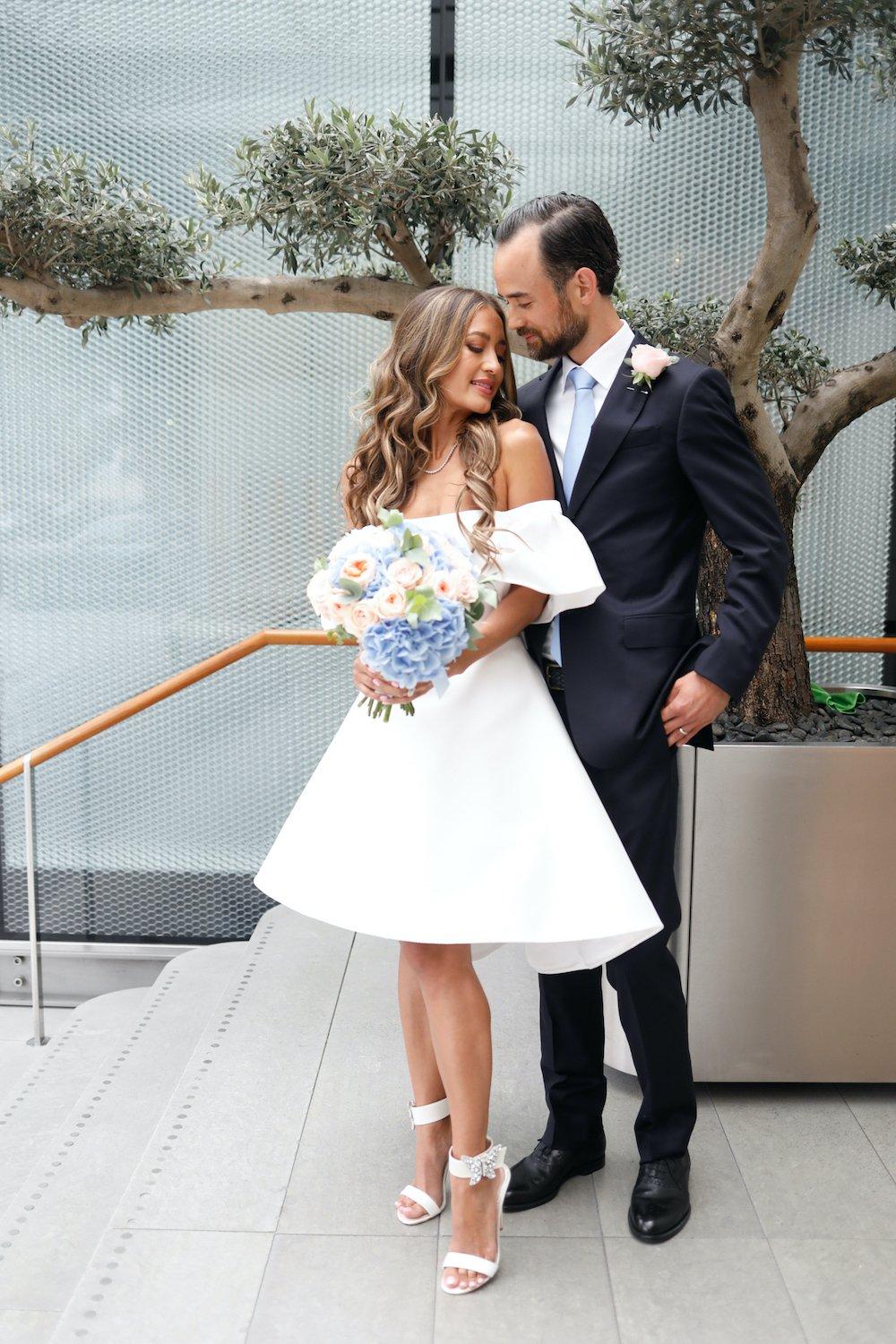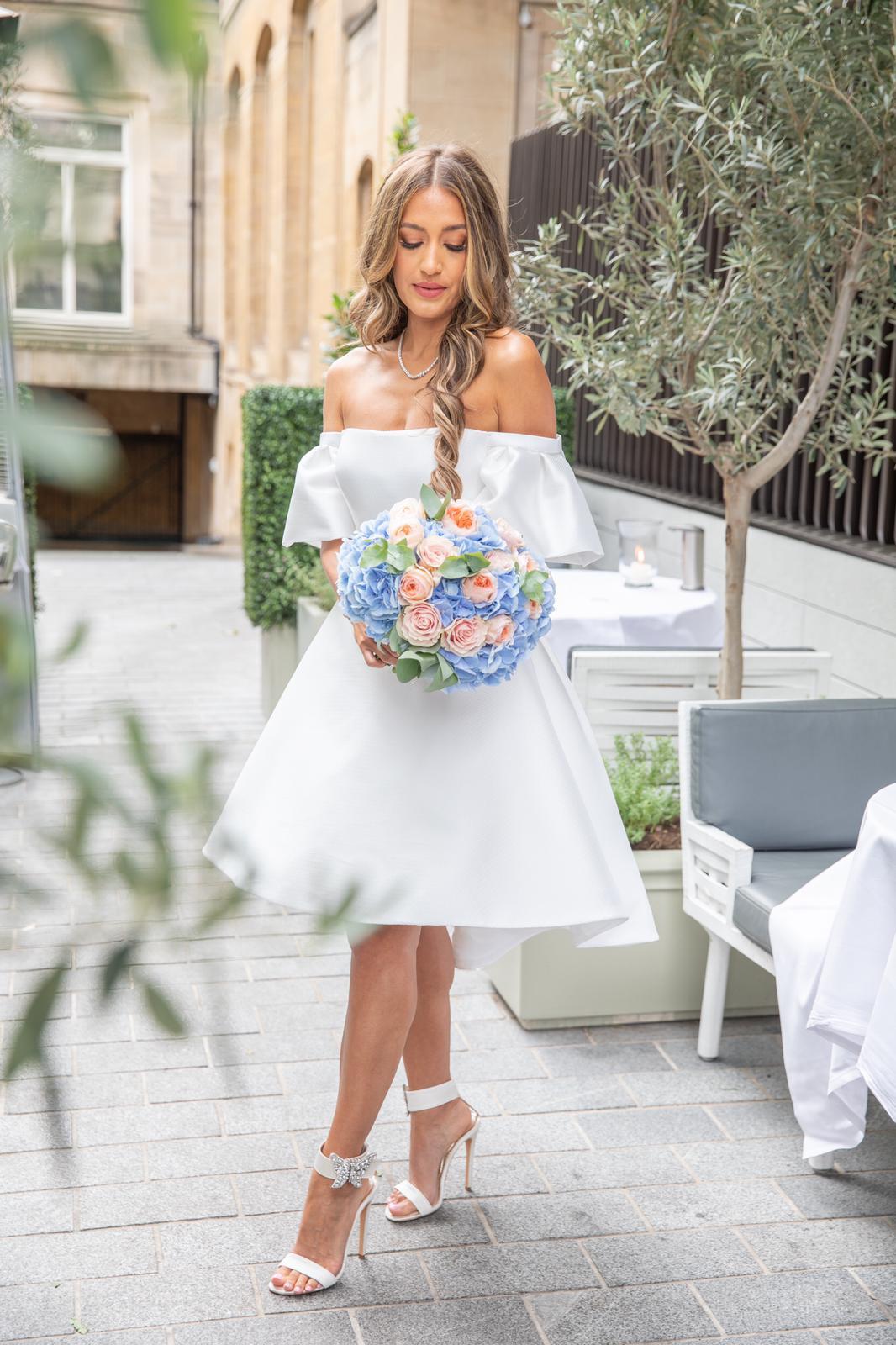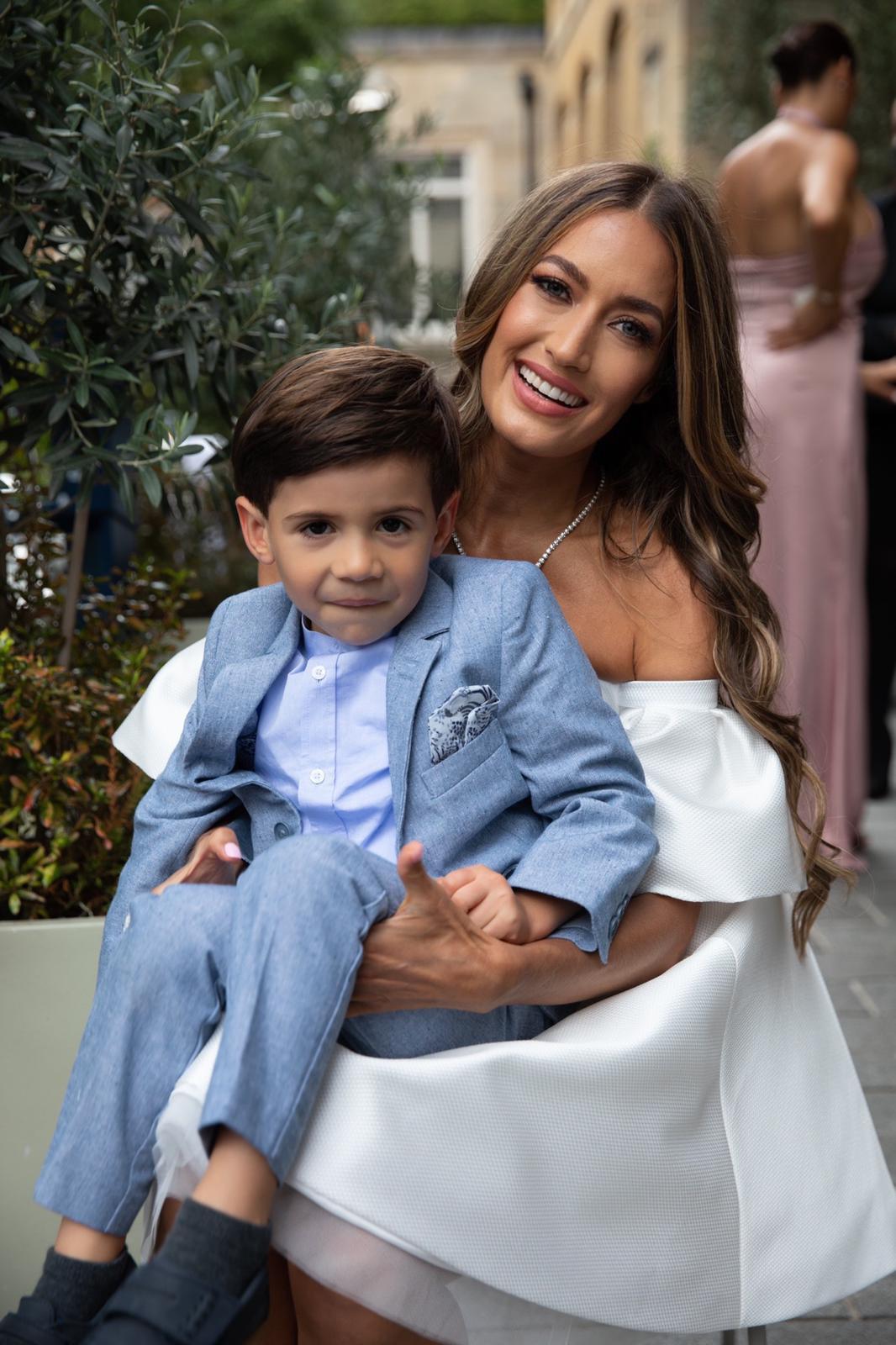 Aruna and Seth's wedding was just a few months away when lockdown halted their plans. They considered postponing to later in 2020 until it became clear that they wouldn't be able to have the grand Italian destination wedding they wanted.
"At the beginning of the lockdown I don't think anybody imagined what would actually take place. I thought it would be a few months and we spoke to the planners about delaying the wedding until October. I am very, very happy we chose not to confirm the October dates as nobody would have been able to come to the wedding!
"Around June, we decided to delay the wedding until next June as this is what our planners advised due to the confusing pandemic outlook."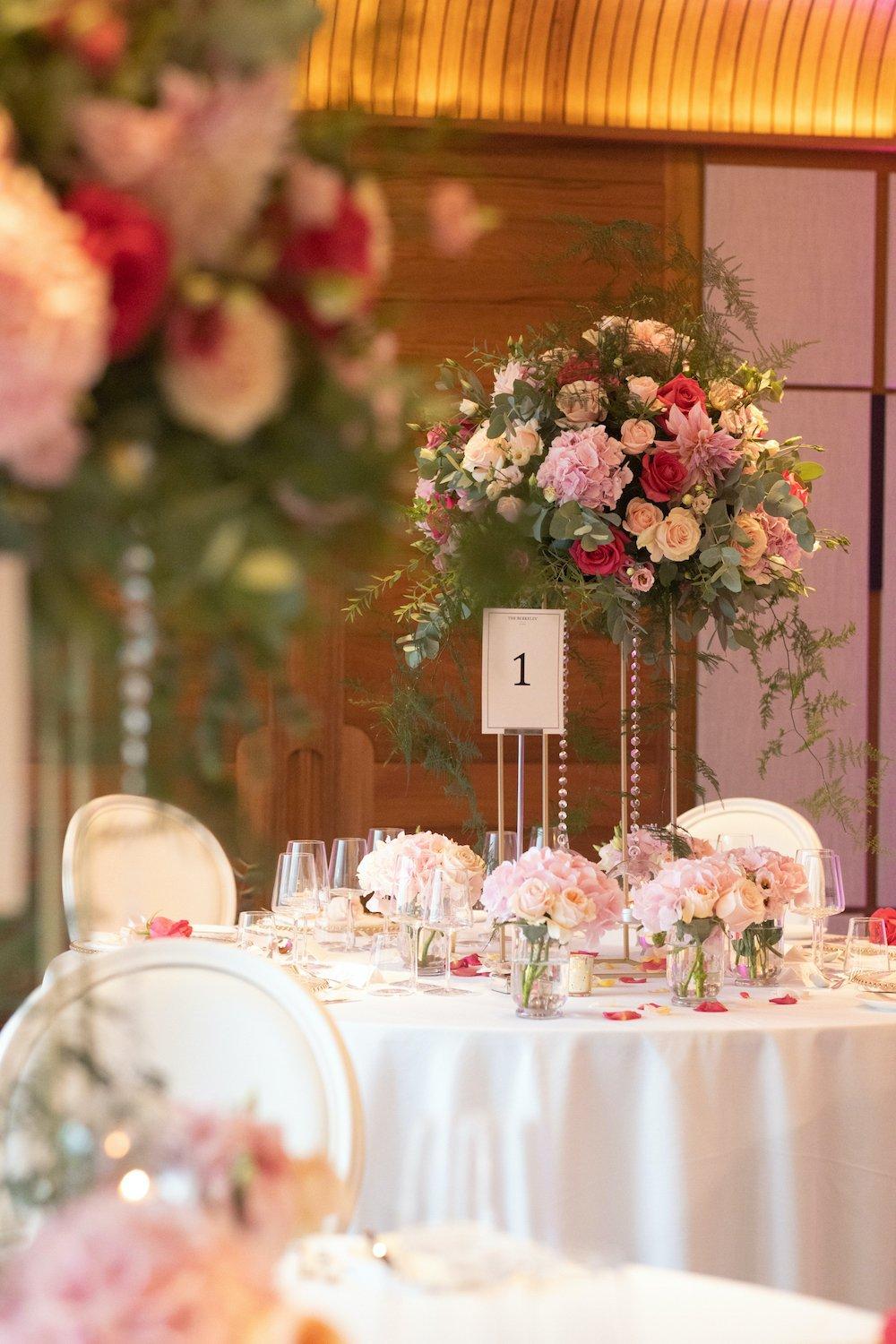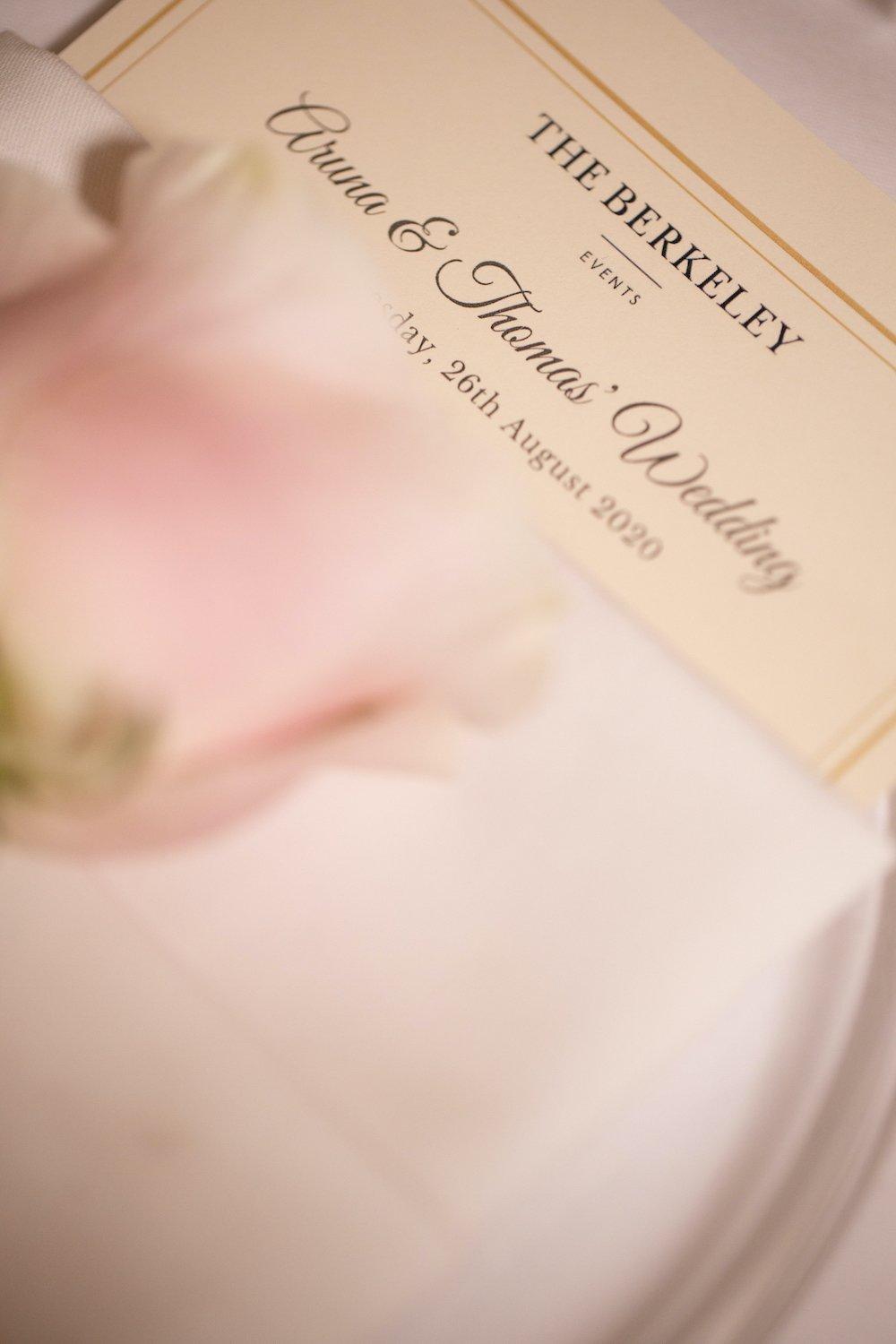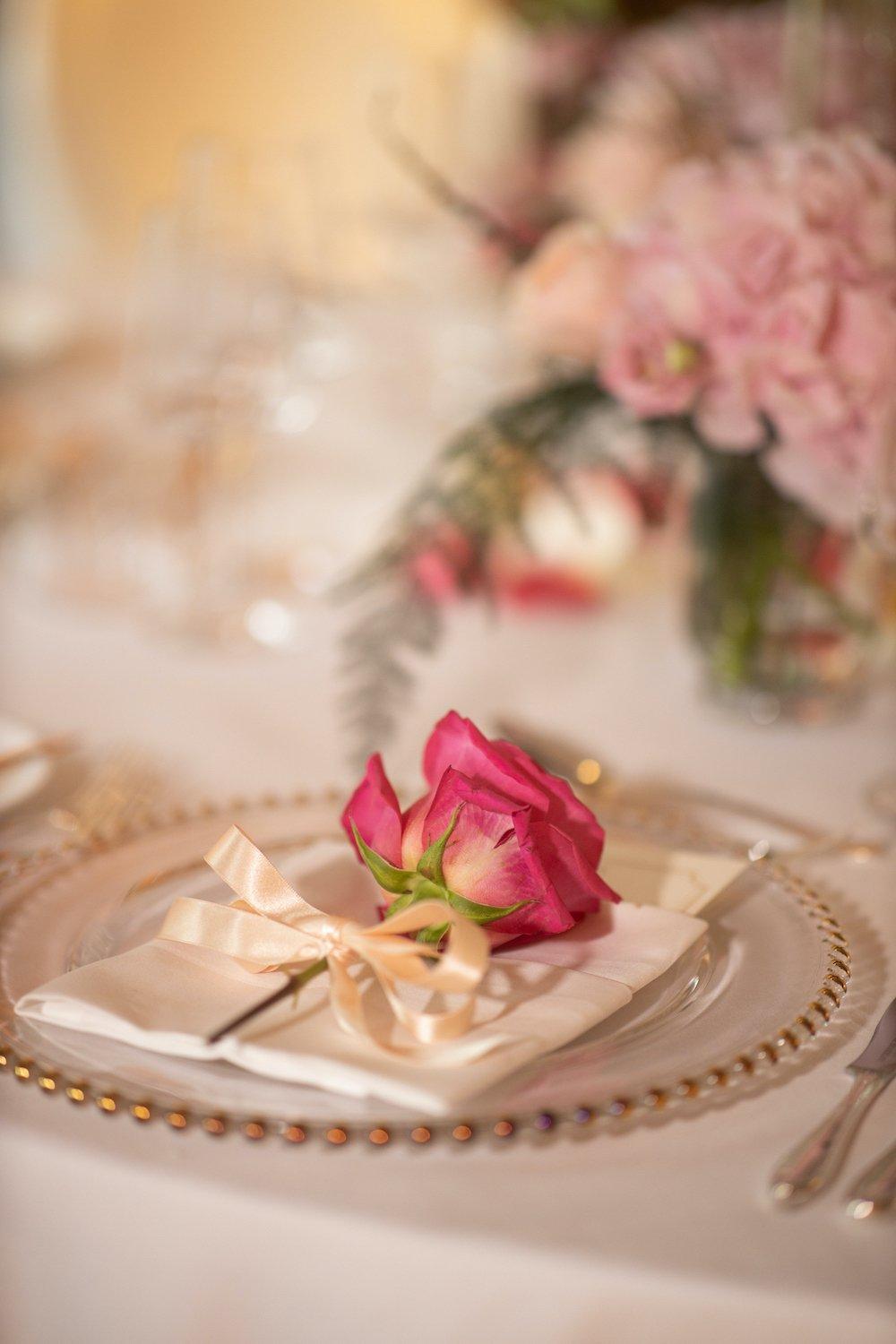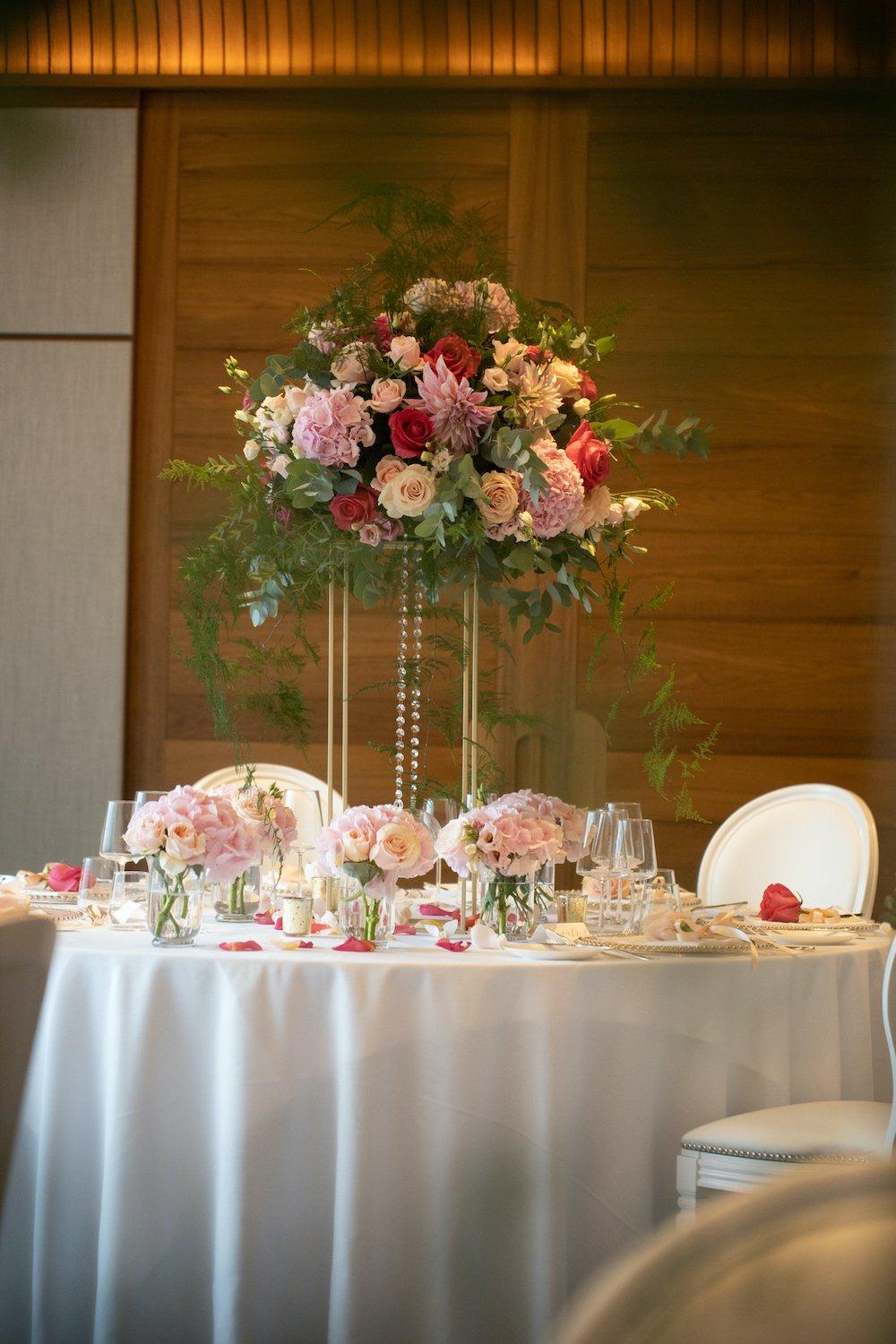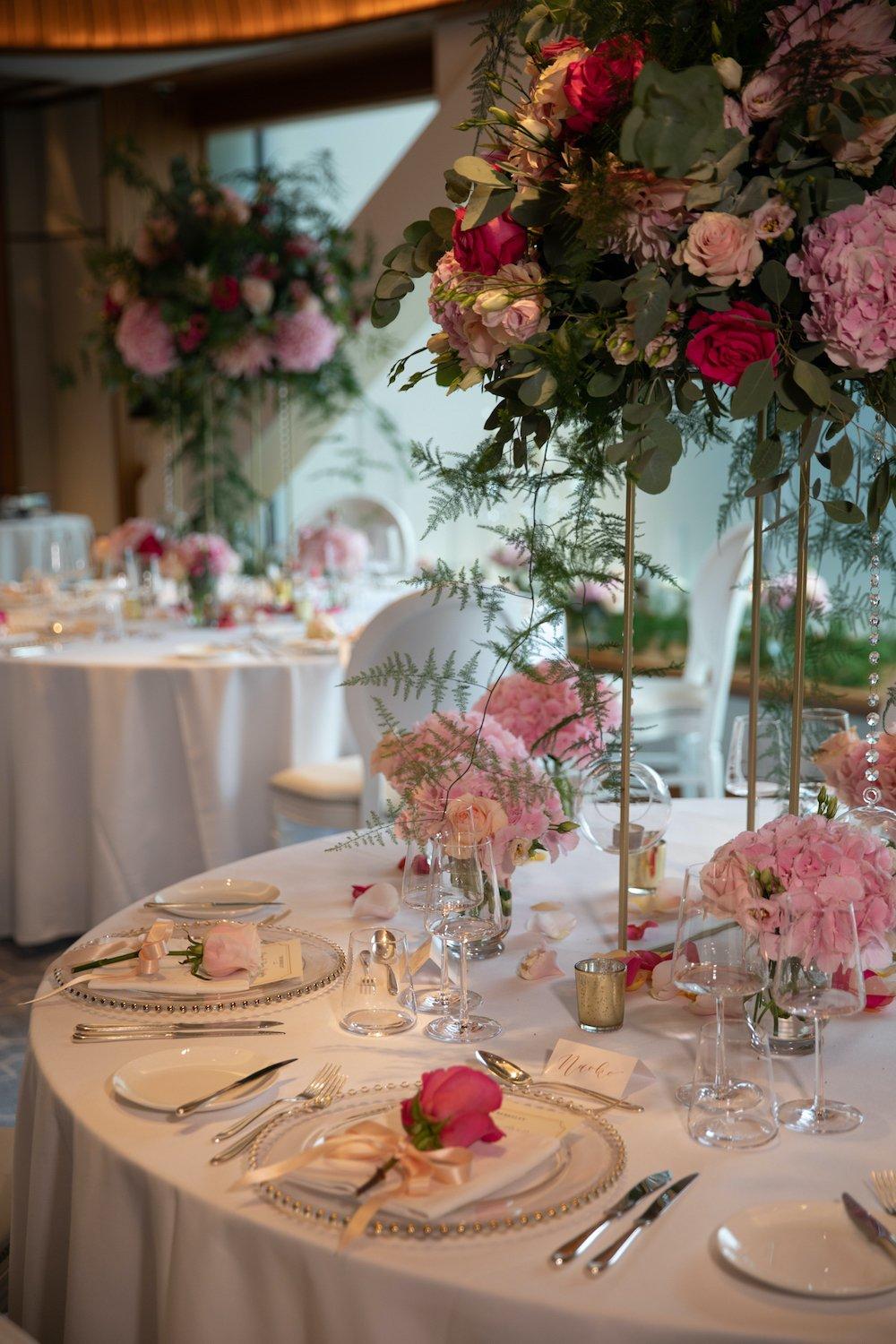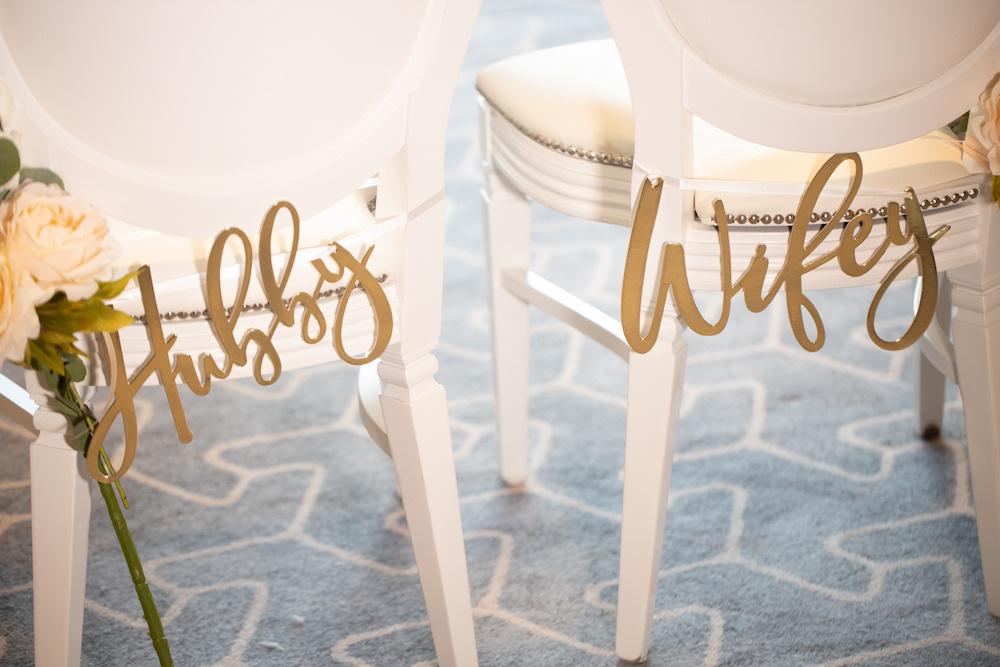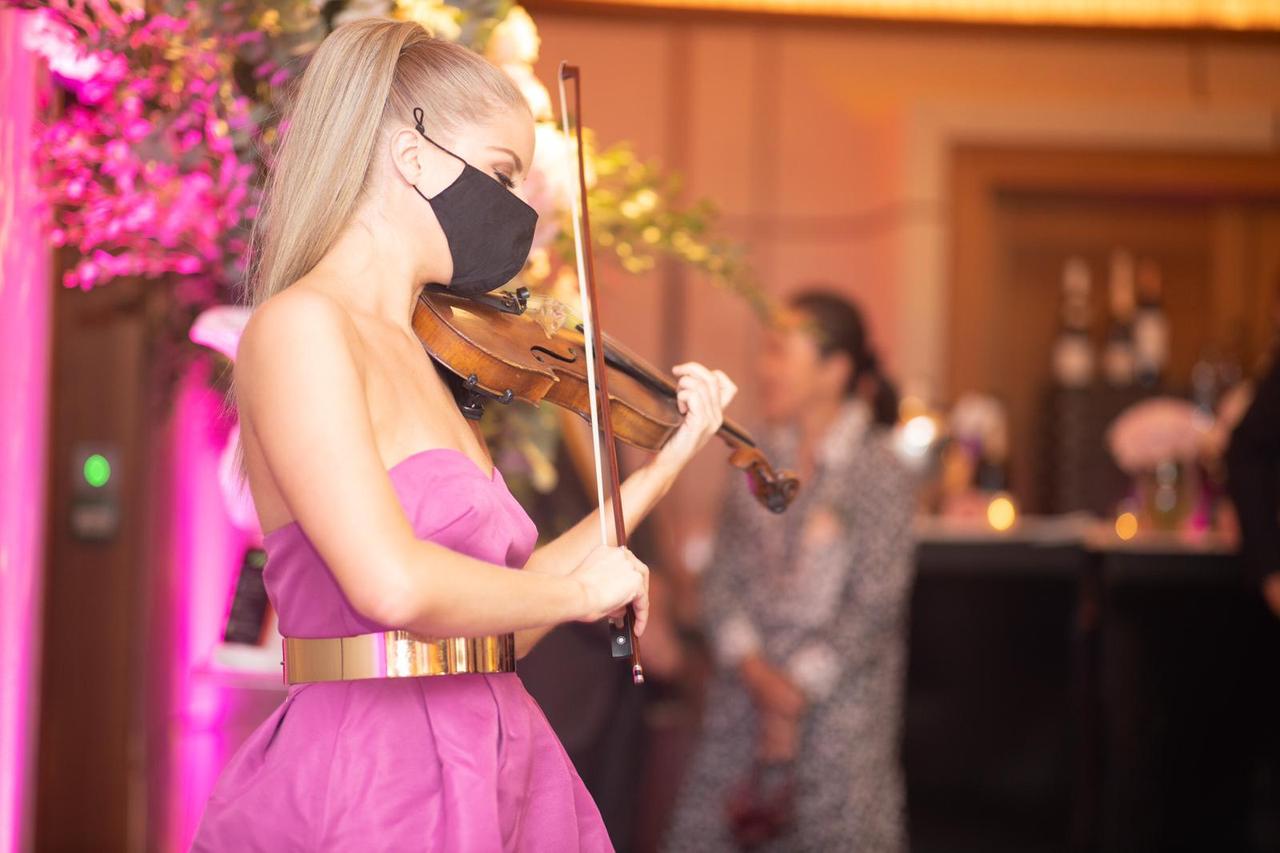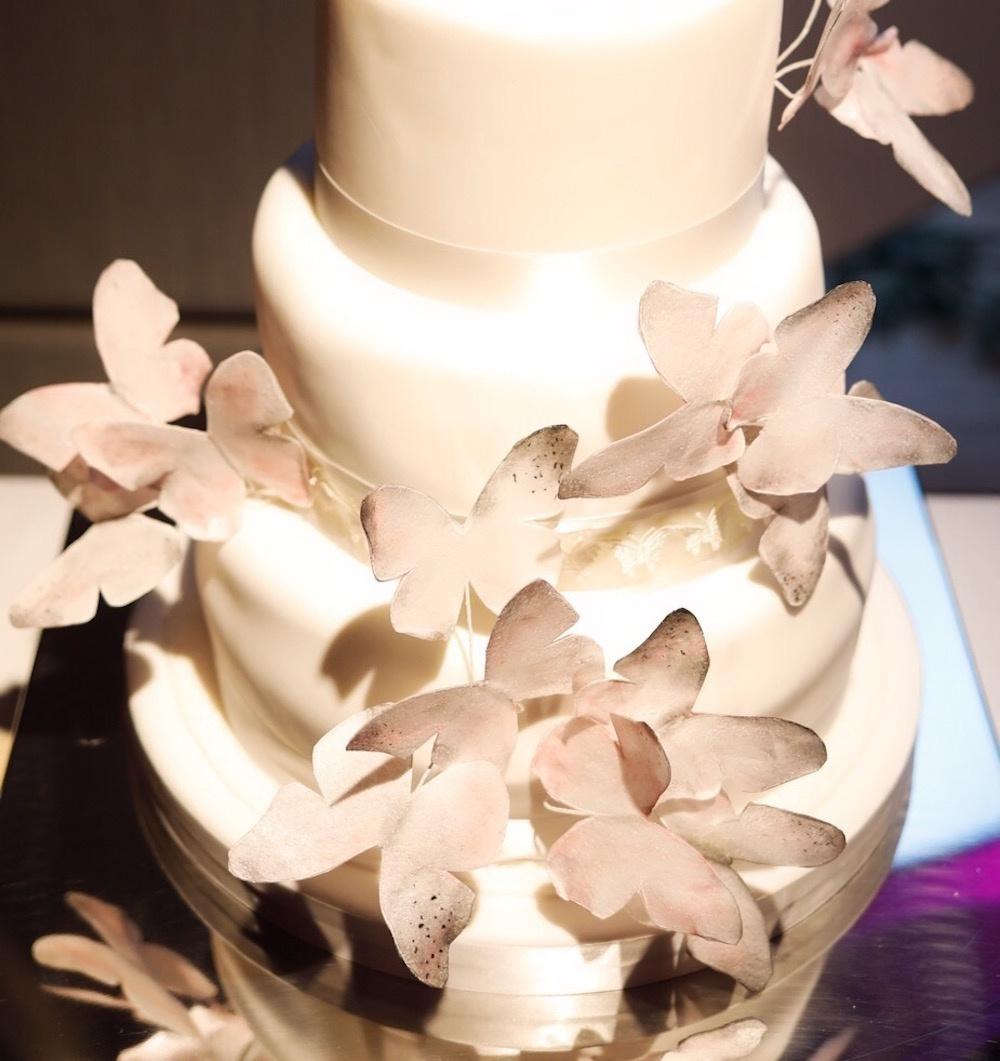 With weddings still able to go ahead with up to 30 people, Aruna and Seth decided to have a small legal wedding in the UK and celebrate the day with their immediate family and bridesmaids. They are keeping their glamorous Lake Como wedding - with all its surprises for guests - until next year.
"The new wedding day should be exactly how we originally planned it: a one-day white wedding and a one-day Indian wedding. We then decided to do a civil ceremony with a beautiful reception at the Berkeley hotel this August to add some fun and positivity to this year of cancellations!
"We had our ceremony at Chelsea Old Town Hall and invited our immediate family and bridesmaids to the reception. It was an intimate micro event due to Boris' new wedding guidelines and I'm pleased we did it. However, now we are looking forward to the big party next year in Italy!"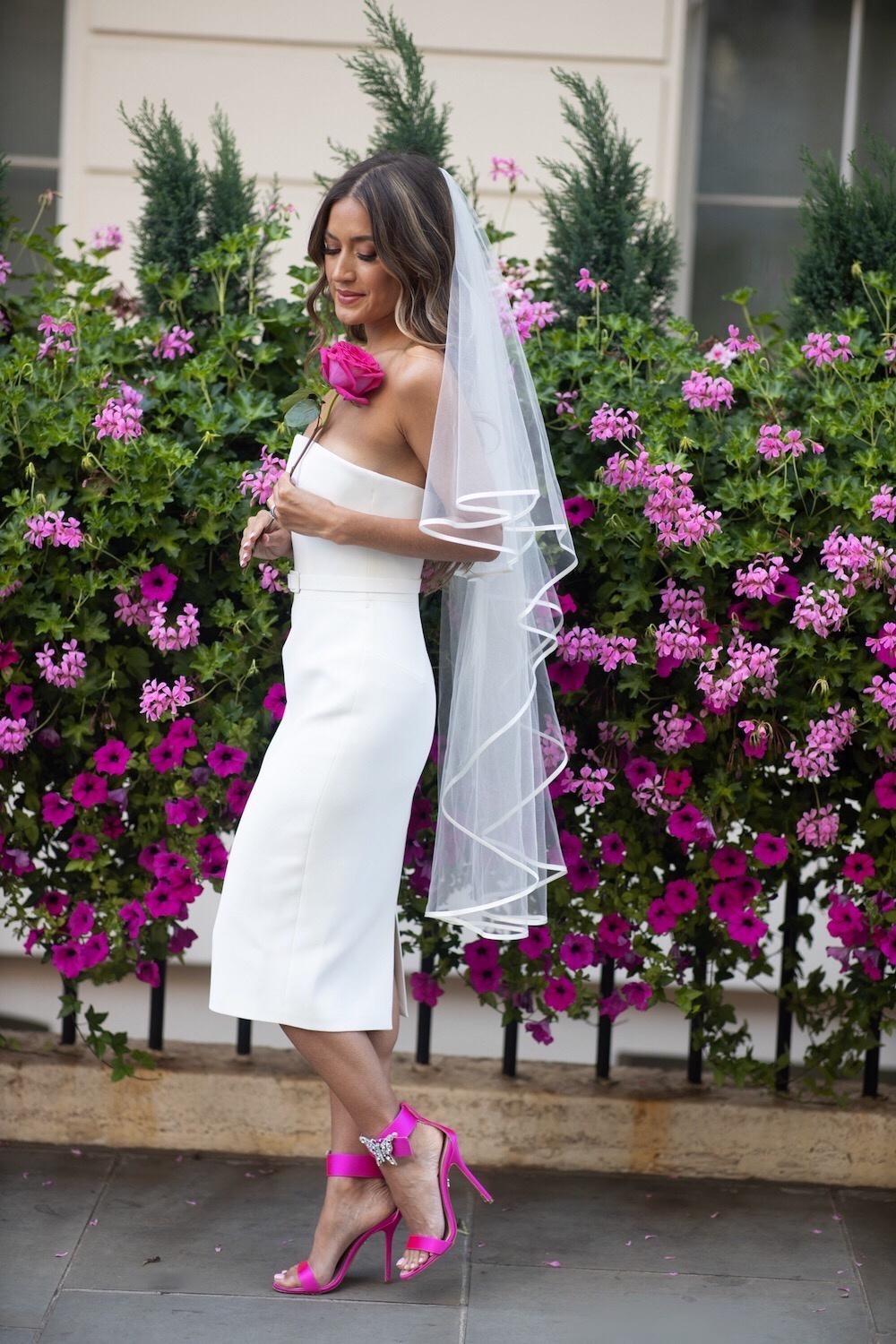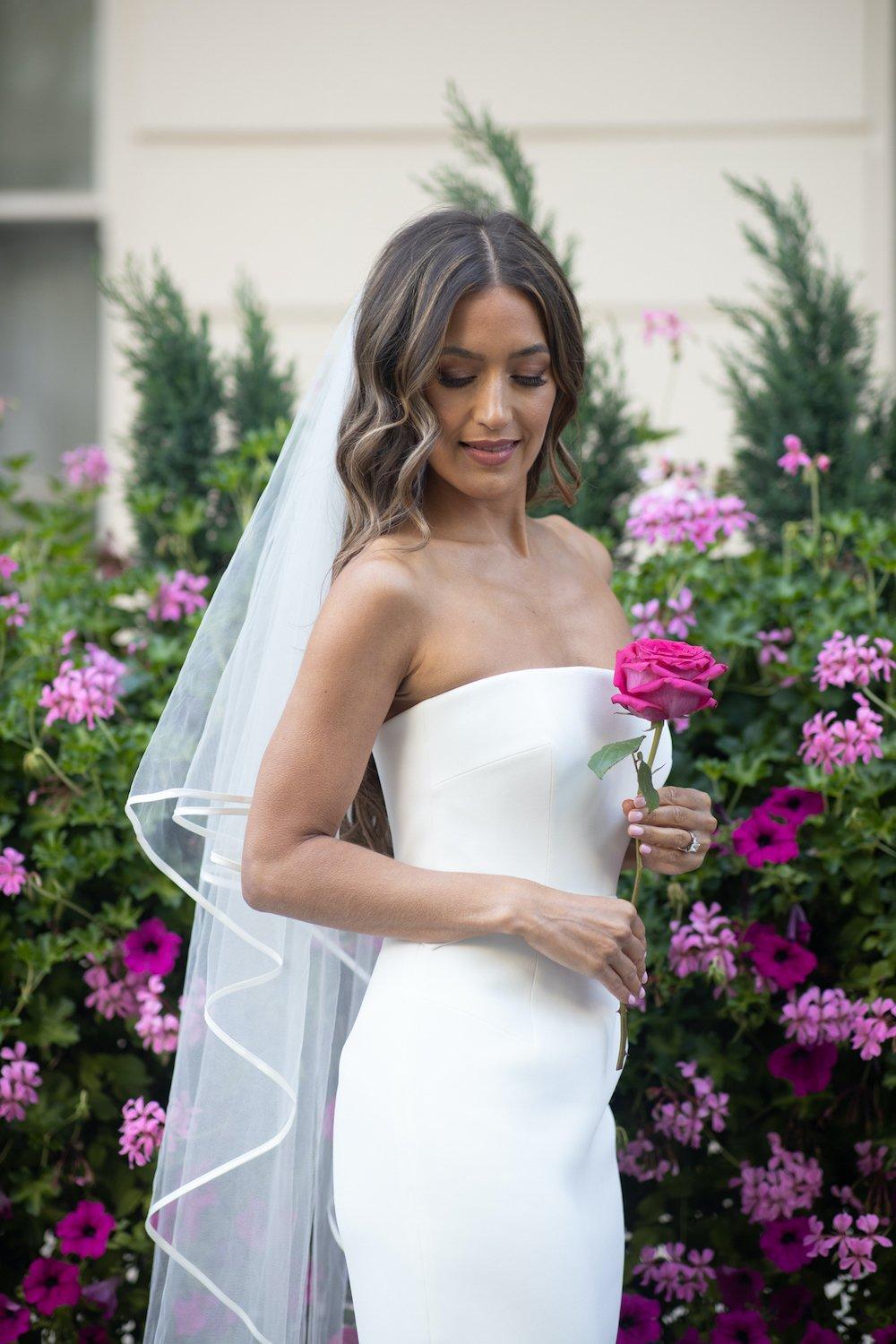 Aruna and Thomas chose event planner Lara to bring their reception together, featuring a pink and white theme with touches of greenery and gold for the reception, and a soft blue and peach bouquet for the bride. Guests were treated to music from acoustic violin duo Stereo Twins and a contemporary three-tier white wedding cake decorated with butterflies.
Aruna praised her wedding planners in the UK and Italy for adapting so quickly to the changes.
"I was extremely lucky to have such great wedding planners who have really been super supportive, but also kind in how they have managed this whole cancellation process. A wedding is supposed to be the most important day of our lives and also very emotional.
"Most suppliers have been very supportive but of course there have been a few which have been slightly disappointing. We have found solutions where we can and the main thing is focusing on and being positive about the future wedding which will take place next year! Nothing will stop us!"
The couple's advice for others facing postponing their wedding is to remain strong: "Definitely stay positive and know this will pass. Know that we will be able to celebrate in some way with our loved ones and have the dream wedding we always imagined."
The Suppliers
Wedding Dresses: Suzanne Neville
Bridal Shoes: Aruna Seth
Photographer: Muse Motion Pictures
Jewellery: Amrapali Jewels
Ceremony Venue: Chelsea Old Town Hall
Reception Venue: The Berkeley Hotel
London Reception Planner: Lara Accison
Italy Wedding Planner: Savvy Event Studio
Florist: Cupid Creative
Lighting: RWS London
Makeup Artist: Fabio Sarra Makeup Artist
Hairstylist: Yuri Cita Hair
Entertainment: Stereo Twins
Planning a wedding during Coronavirus restrictions? Here's 35 small wedding ideas you'll love.