Speech by Lee Pilkington
We have included third party products to help you navigate and enjoy life's biggest moments. Purchases made through links on this page may earn us a commission.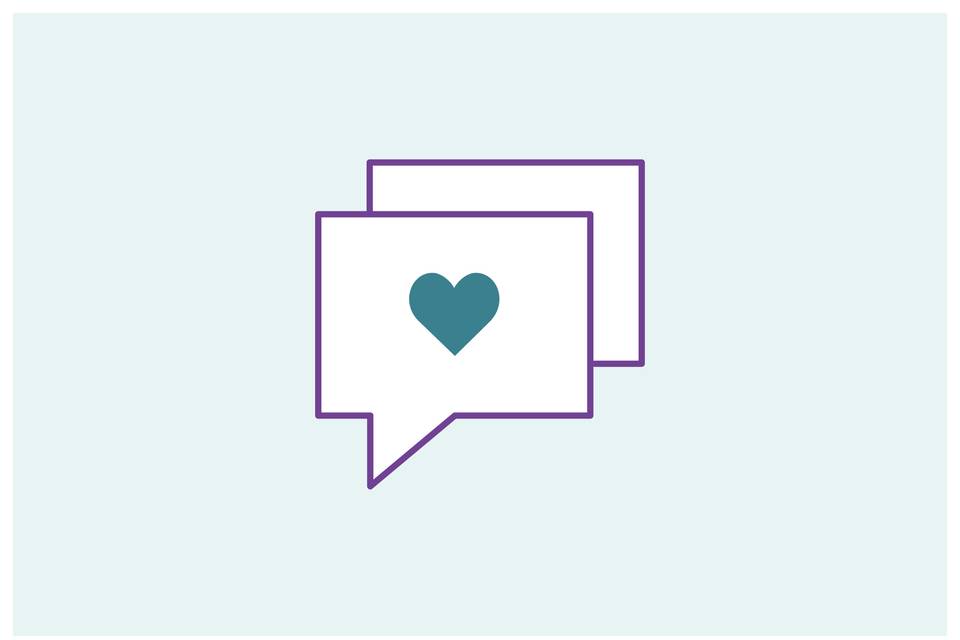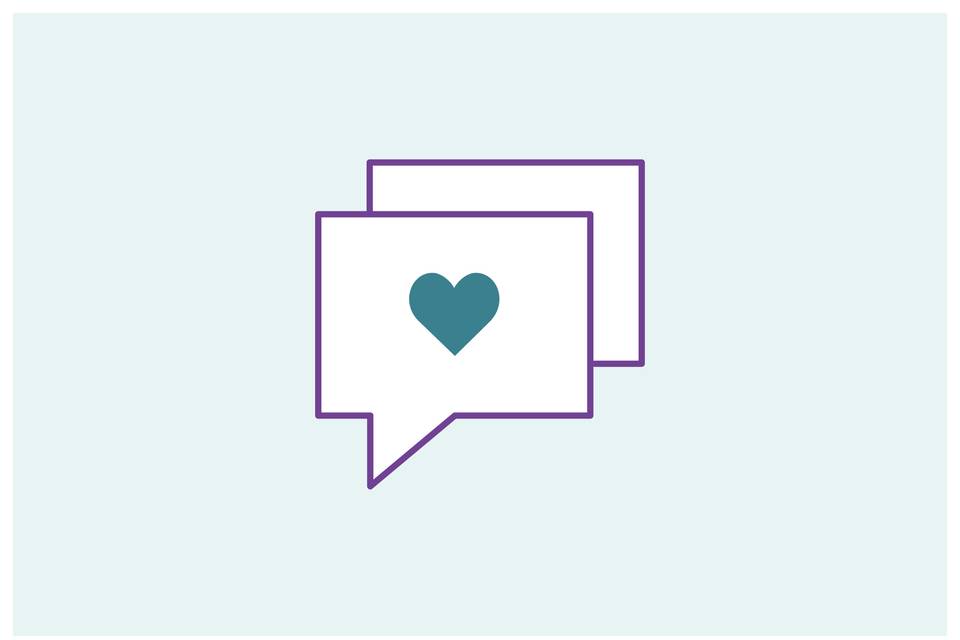 Speech Type: Groom
Speech Creator: Lee Pilkington
Speech Date: dec 2004
LADIES & GENTLEMEN, BOYS & GIRLS, CHILDREN OF ALL AGES. DISTINGUISHED GUESTS, THOSE OF LESSER DISTINCTION, THOSE OF NO DISTINCTION WHATSOEVER. THE FAMILIES, RELATIVES NEW & OLD, IN-LAWS, OUTLAWS. FRIENDS, FRIENDS OF FRIENDS, FREELOADERS, HANGERS ON & OF COURSE, …….… WHO NO-ONE EVER MENTIONS IN THEIR WEDDING SPEECHES, Hello…
You might think my speech's a little long, but I going to say everything I need to. So bear with me loosen your clothing if it helps – just don't try to loosen anybody else's – It's not that type of party… well not yet anyway…
I'd like to thank (Father of the Bride) for his kind words; I knew it'd be hard to follow his speech & I was right… I couldn't follow a word of it…
On behalf of my Wife & I… I'd like to say for the thanks for the presents, cards & good luck wishes we've received, we really appreciate everything. We know today's meant to be our special day but it wouldn't be so if it wasn't for all you being here with us to share it, so Thank-you.
Unfortunately, it's not possible to have everyone we love to be here with us today. I'm thinking particularly of (Deceased Relatives), amongst others. We know they're here with us in spirit, & they're not only in our thoughts today, more importantly they're with us in our hearts always. So, with them in mind, would you please all stand, raise your glasses, & join me in a toast to absent family.
Ladies & Gentlemen, "Absent Family"
We've been planning this wedding for just over two years now, & so many people've worked so hard to make today a success it'd be impossible to thank them all in my speech, so anyone I forget, thanks for everything you've done.
(Aunties who made Favours & Table Decorations):
We've some flowers for you to say thank-you, for doing the Favours, Table Decorations & the other little bits & pieces, you've both done.
(Aunt who Made Cake):
We've some flowers for you to say thank-you for making our wedding cake, if you'd like to come and collect them.
(Brides Friend):
Thanks for all the running round you've done for us, and for helping to keep (Bride) sane over the last few weeks. We've a small gift to say thanks for all your help.
Now, we come to the people who made today possible, our parents. Firstly, my Mum & Dad, they made me the person I am, so you can blame my Dad for the crude jokes & my Mum for all the sexual innuendos. I've put them through a lot since I was a youngster, some good & some bad, so I've something to say I hope'll make up for it alll.
Mum:
I look back on the years, to see how far I've come & grown, I take a trip down memory lane, & what I see has shown…
That every step I've taken, you've been there by my side, from infancy to adulthood; we've stood the test of time.
You cradled me & nurtured me, through all these many years; you held & comforted me, through happiness & tears.
You'd pick me up when I would fall, you'd dust me off & then, encourage me to get back on my bike and ride off again.
Your constant care & loving, & your warm inviting heart, has always been a treasure that I knew would never depart.
If I could be just half the person you've been to me, then you've taught me well mum, for in my heart I see…
A woman, who's most gentle soul, embraces me each day, a woman I'm proud to call my Mum, much more than I can ever say…
Dad:
No matter what has come about, you were always there, as my Dad, you showed me of the how, the why, & the where.
And even when I've let you down it's me that's failed, the oceans of this stormy life I've conquered and I've sailed.
The courage to keep on trying is what I've learned from you & in the years to come I hope that you'll feel the same way too.
I promise we'll still be as close & do the things we've always done & so I send these words to you from me… Your loving son.
Thanks for welcoming (Bride) in to the family with open arms, and for everything you've done for her, I know she really loves having you as her other Mum & Dad. I only hope as you sit there & you see me stood here married, you feel proud with yourselves, knowing you did a good job with me, I love you both & I want you to be as proud of me as I am of you.
(Brides Parents):
When I turned round in church & saw (Brides Father) walk down the aisle with (Bride), I realised how much today means to Him & (Brides Mother). (Bride)'s their daughter & I know this is a day they've been looking forward to since she was a little girl, I promise you I'll try to make (Bride) as happy for the rest of her life as she is today. I want to thank you for everything you've done for me over the last 6½ years. You've both been so kind & helpful to me, I really appreciate the way you've opened up your home and lives to me. Thank-you for accepting me as part of your family. I'm normally a shy person… but you've made it easy for me to fit in. I'm honoured to say I'll be able to call such a special couple my in-law's. I promise I'll try to live up to your expectations of me & not let you down. I feel immensely fortunate to have married into such a wonderful family, and my wish is that together (Bride) & I can build a home that's as welcoming & full of love as yours.
We've some presents for our parents, I know tradition says we should give flowers but we wanted to give you something more permanent, so we've booked you all in for a tattoo each… Thank-you for the support you've given us, from day one, you've been fully behind us, and've always shown us how marriages should be, and that's successful & full of love. I'd like to propose another toast, there's a proverb that goes "When children find true love, then their parents will find true happiness" so here's to their happiness from this day forward.
To the Mums & Dads.
I've two Best-men & they've lived up to their billing, & they've risen to the occasion, which I'm told is a rare and unexpected achievement for either of them these days after a few beers.
(Best Man 1 – Brother):
You're not only my Best-man, more importantly than anything you're my little brother & as my brother you've had to put up with loads from me over the years, but you've never doubted my intentions or reasons. You've always believed in me in whatever I've done or the way I've gone about doing it. You've offered my praise & congratulations at the earliest time for things that are important to me. I owe you thanks not only for carrying out your Best-man's duties impeccably but also for everything we've shared as brothers.
(Best Man 2 – Best Mate):
You've helped me out loads not only in the past few weeks, but also over the years as well. You've been one hell of a drinking compatriot, the owner of a car to sleep off a (Best Mans Surname)-assisted-hangover in parked outside (Football Ground) on a Saturday morning & most of all my mate. So due to these facts, I've forgiven you for the time you nearly killed me and caused me to be strapped to a hospital trolley in Derby for the best part of 6 hours. You've helped (Best Man 1) to make sure that today has run swimmingly, well up to now anyway, & I'm glad you agreed to be here for us today as one of our Best-man.
We'd like to thank-you both for what you've done by helping out with the wedding, mostly by plying me with booze, which is a pint of lager by the way, to save people asking what I am drinking later… We've some gifts for you to say thank-you, and I've got to admit, I was tempted to keep hold on them, until I'd heard your speeches, but (Bride)'s started ordering me around already, so here you go. You've both been towers of strength for us throughout the proceedings. I knew when I asked you to be my Best-men the job was in the best possible hands, Lad's may the most you wish for be the least you get.
(Chief Bridesmaid):
My new little sister, what can I say about you, I know (Bride) loves you dearly & really appreciates all the help and support you've given her, not just as Chief-Bridesmaid, but as her sister, thank-you for making me feel welcome and for being like a sister to me. Thank-you for everything you've done to help with the wedding. You've always been there for (Bride) & we've a small gift for you as a sign of our eternal gratitude; you'll always have a special place in our hearts not to mention your head in our fridge. Thanks (Chief Bridesmaid).
What do you think of the ushers (Ushers Names)…? I feel, they added the air of Nightclub Bouncer respectability to the otherwise stuffy church. Thanks lads, you've let us know who people are & where people are sitting, and (Usher) telling people that they'd "better sit where I tell you if you know what's good for you" was a masterstroke, it sorted out the trouble-causers before they had a chance to start anything. We've a small present for you to say Thank-you. We wish you both all the best for the future, whatever may come, & whatever you may choose.
I'm nearly finished, our bridesmaids: (Bridesmaids) what would a wedding be without bridesmaids It's to be said a finer procession of ladies we couldn't find. The sight of them has delighted us as we hope it has you. Girl's Thank-you for looking so great and for doing such first class jobs for us, we've some gifts for you as a token of our thanks and as a memento of today so if, you would like to collect them.
(Pageboys) our pages, although they're the amongst the smallest of the attendants the roles they've played have been just as important as everyone else's, so if they'd like to come up here we've some gifts to say Thank-you to them as well.
I've been told the golden rule of giving a speech is "quit while at least some of the audience is still awake," so that's exactly what I'm going to do. So if the person next to you has dropped off, give 'em a poke, I know they'll not want to miss the final toast, & so, with that in mind, I'd like to finish with the traditional Bridegrooms toast to the Attendants. So please stand again & raise your glasses with me.
Ladies & Gentlemen "The Attendants."
Right that's me finished I'm off for a pint… … … Nearly forgot the newest Mrs (Grooms Surname)'s
(Bride) you've read my speech & you thought you knew everything in it, sorry babe you didn't find this page. When I saw you walk down the Aisle, I remembered why fell in love with you, you looked stunning. You always say I don't make enough romantic gestures, erm so if this isn't something romantic I don't know what is.
(Bride), here we are together, on this our wedding day,
I want to let you know my feelings,
I love you more than ever, more than I can say.
Through lots we've been together, nothing could keep us apart,
We're joined together not just by love, we're joined at the heart.
I'll love you always, for you're the one constant in my life,
& now you've made me so happy now you've become my wife.
I love you for who you are & not for what you've got,
I'm yours forever, no matter where or what.
The Angels looked down on me and saw I felt alone
& they sent me an Angel, with a love to call my own.
They made you, true kind, wonderful and pure,
I knew you were meant for me of this I could be sure.
You're the most compassionate woman I've ever met,
I know our married life will be wonderful and it's not even started yet.
Now I know what love is; now I know what love is for,
I pledge to you my faithfulness from this day forever more.
Babe you've stood by me since we got together; you've a natural way of making everyday a joy to be with you. You're the love of my life, you know all my faults, & yet you still love me. Thank-you for making me A Better Man but most of all Thank-you for loving me. I looked up the origin of the name (Bride) & found out it actually means "Princess" quite apt I think because, (Bride) you're my Princess & I love you babe so I've got you a little present, to say thank-you for making today the happiest day of my life…
Right that really is me finished, Thank-you all for listening, & whose round is it…