The 30 Best Wedding Songs for 2022
Looking for the perfect first dance song or floor fillers for your evening reception? We've found you the best songs for your 2022 wedding, from Dua Lipa, Little Mix and Anne-Marie to Justin Bieber, Ed Sheeran and The Weeknd!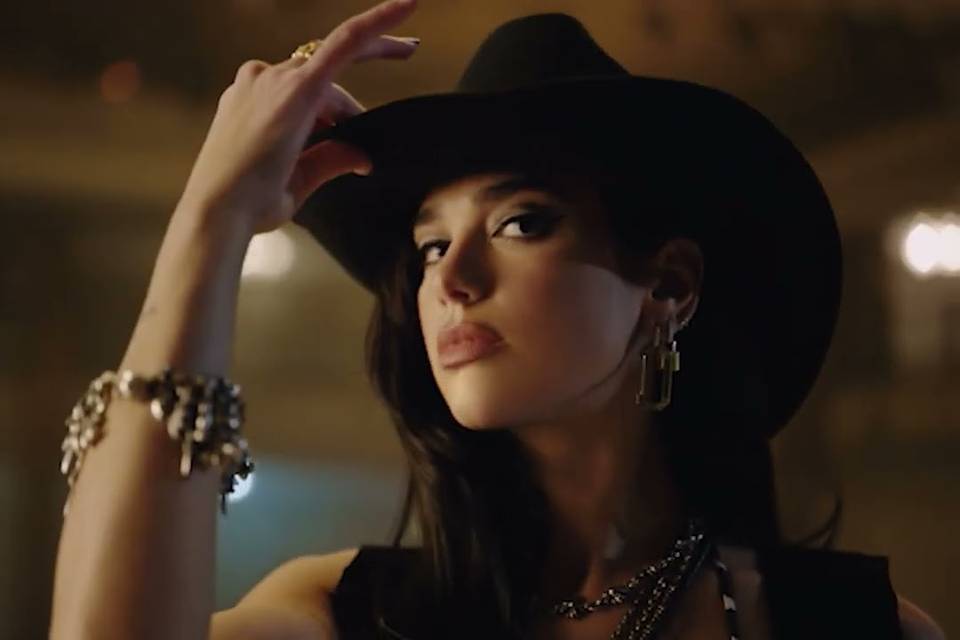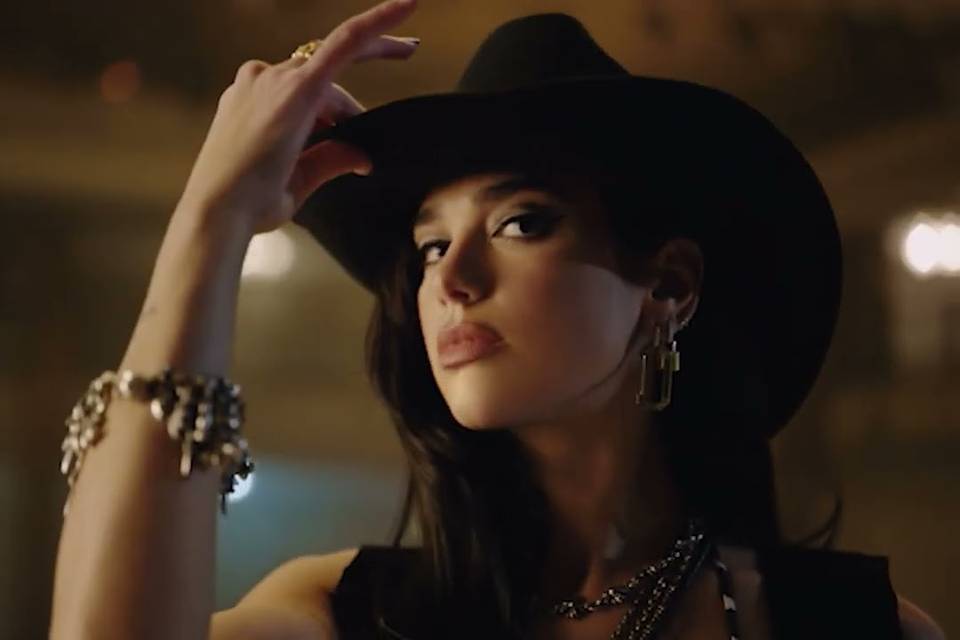 With weddings back on track and dance floors open again, your guests are going to be looking forward to shimmying the night away at your evening reception. We've found all the best upbeat bangers and sweet love songs of 2021 so far which are guaranteed to get everyone on their feet.
With new releases from Ed Sheeran, Taylor Swift's version of Love Song, Coldplay's latest anthem and some surprisingly romantic Justin Bieber tracks, this list features all the biggest artists of the moment. But we've also found you lots of bands you might not have heard of before who are set to become firm favourites. Make sure to give all these first dance songs a listen because they are all perfect for one of the most memorable moments of your day.
If you want a classic track, be sure to check out our list of the best wedding songs, plus our favourite first dance songs and classic love songs. For new music, scroll on down. You'll find YouTube links to all the songs, plus a Spotify playlist at the end so you can just press play!
The Best First Dance Songs for 2022
1. This Is How You Fall In Love - Jeremy Zucker, Chelsea Cutler
This soft and soothing song about being in love has a hypnotic quality and you'll adore swaying along to it. With a peaceful piano melody and lilting harmonies, it's full of chemistry and one of our favourite first dance songs of the year.
2. First Times - Ed Sheeran
While we can't all identify with Ed's experience of playing Wembley Stadium, we can all smile as we remember our first kiss with the person we love. This ode to all the "first" moments we share with our love is super catchy and absolutely lovely. "I can't wait to make a million more first times," he sings; a perfect first dance song.
3. When You're Home - Tyler Shaw
Passionate and romantic, US singer Tyler Shaw has written a heartfelt ballad about building a home with the person you love. He has such a rich and soulful voice that you'll be totally mesmerised by.
4. My Universe - Coldplay ft BTS
This pop song by powerhouses Coldplay and BTS stormed the charts on release. It's perhaps more synth-ier than you'd think for a first dance song, but if you want an upbeat and energetic tune to dance to, this song about the power of love is perfect. There's also a lovely acoustic version for something more gentle.
5. The Way That I Love You - Passenger
Slow and sweet, Passenger's beautiful acoustic tune is about seeing the best in your partner even when they can't and promising to always be there for them. It was actually written about his girlfriend just a few weeks before they broke up, but it doesn't take away from the hauntingly beautiful meaning of the lyrics which are ideal for a wedding.
6. Cinderella Pt. 2 - Chika
With a sexy R'n'B vibe, this ballad is a modern retelling of Cinderella, this time from the part of the prince falling in love with Cinderella. This is a sensual, cool and soulful first dance song for those who want something different. If you feel like your love is a fairytale, this could be the one.
7. Anyone - Justin Bieber
Justin wrote Anyone as an earnest love letter to his wife, Hailey, but these gorgeous lyrics are perfect for any couple deeply in love. Listen to them: "You are the only one I'll ever love/ Only one (I gotta tell ya, gotta tell ya)/Yeah, you, if it's not you it's not anyone."
8. The Joker and The Queen - Ed Sheeran
There's more of a melancholic vibe to this slow song by Ed, but if you're after a heartfelt acoustic first dance song, this really is beautiful. The lyrics go: "And I know you could fall for a thousand kings/And hearts that would give you a diamond ring/When I fold, you see the best in me/The joker and the queen". It's ideal for a couple who seek the best in each other every day.
9. Fall Into Me - Forest Blakk
This folksy guitar ballad builds to a poignant declaration of all-consuming love. It's a perfect song for anyone who feels like their partner has saved them, and it recalls knowing that everything would be ok the moment you met that right person.
10. Same Size Shoes - Serpentwithfeet
This ode to queer, Black love is fantastic for anyone looking for an untraditional love song but is perfect for gay couples. In it, singer Josiah Wise exudes joy as he discusses finding an equal match to share his life with - with the catchy chorus "me and my boo wear the same size shoe". It's a gospel-tinged celebration of the little things in life that bring happiness and contentment.
11. Let's Go Home Together (Stripped) - Ella Henderson, Tom Grennan
Cheeky and charming, this tale of an odd couple is full of those little moments when you realise you've completely fallen for someone. If you met at a pub and had a drunken first kiss, then you'll nod knowingly at this tune. This acoustic version is really lovely.
12. Cover Me In Sunshine - Pink
This adorable tube by Pink and her daughter Willow swept across Instagram and TikTok when it was released. Of course it did, because it's sunny, happy, joyful and addictive. A real feel-good first dance song.
13. Holy (Acoustic Version) - Justin Bieber, Chance The Rapper
Holy was one of our favourite songs of 2020 and thoroughly deserves a place still in 2021, 2022 and beyond. This beautiful version puts the focus on Justin's vocals and lyrics, and accompanies him with some great gospel backing singers.
14. I Do - Aloe Blacc and LeAnn Rimes
This seamless duet features Leann and Aloe's honeyed voices singing about finally understanding all those feelings everyone else was talking about. If you found your partner later in life and weren't expecting to fall in love, this is for you.
15. Please Keep Loving Me - James TW
Do you feel like you've won the lottery with your partner? James TW sings about being in total awe of his partner and asking them to love him forever because that's how long his love will last. A sweet little ditty to dance to.
16. Leave The Door Open - Bruno Mars and Anderson .Paak, Sonic Silk
This Bruno Mars song is another 24k hit! You'll have heard it all over social media and are probably still tapping your foot to it. It's a cheeky, sexy song with a '70s soul that will have all your guests wanting to join in your dance.
17. Leave Your Life - Ed Sheeran
A dreamy first dance song for couples who've made it work through a long distance relationship, Leave Your Life is a rhythmic ode to love beating the odds. He sings, "I'm never gonna leave your life/Even at the times I'm miles away/You are always on my mind," and you'll just want to smile and slow dance along.
18. Death Do Us Part - Nick Jonas
Cool, sexy and relaxed, this song was written by Nick Jonas for his wife Priyanka Chopra. His lyrics, "From a friend to a love to my wife", are perfect for a first dance.
19. Old Love Song - Zac Brown Song
Are you a country music-loving couple? Zac Brown Band has released a soon-to-be first dance classic in this compilation of the best love songs from the last few decades. It's a fun, twangy track.
The Best Wedding Reception Songs for 2022
20. Bad Habits - Ed Sheeran
Ed's comeback song is an absolute belter that'll get all your guests bopping along on the dance floor. Every wedding has to have a bit of Ed, right!
21. Montero - Lil Nas X
The video divided America but no one can deny this song is seriously catchy. Lil Nas X's sexy song is perfect for the end of the night when the kids are in bed and the adults want to get flirty.
22. Love Story (Taylor's Version) - Taylor Swift
Taylor Swift released the re-recorded version of one of her most popular songs, Love Story, in 2021. It's a slightly more mature version but it's just as fun; everyone will love chanting along to the lyrics.
23. Love Again - Dua Lipa
You could basically just play Dua Lipa's album and you'd have soundtracked your reception, but if you wanted to pick just one, Love Again will get hips shaking all around the room.
24. Shivers - Ed Sheeran
We lied, we had to have more than one Ed song on the list. Shivers would sound so good accompanied by a live saxophonist!
25. Kiss My (Uh Oh) - Anne-Marie, Little Mix
Guests of every age will recognise that sample of Lumidee's 2003 hit Never Leave You, so even if your uncle isn't a typical Anne-Marie and Little Mix fan, he'll love dancing to this. It's a whole lot of fun and a total party hit.
26. Love Tonight - David Guetta, SHOUSE
The song is actually four years old but was remixed this year by David Guetta and became an instant, uplifting hit. It's a sizzling club banger that will light up your dance floor.
27. Take My Breath - The Weeknd
This vibey, '80s disco-feel hit would sound so good sung by a live band, but will be a dance floor filler in the hands of your DJ too. It's calling out for guests to strut along with it.
28. I Want To Be Your Slave - Måneskin
The Eurovision-winning song bursts with husky, raunchy, rock 'n' roll attitude. It's one for the end of the night.
29. good 4 u - Olivia Rodrigo
Yes, technically it's about a bad break-up, but, as an end of the night song, this will leave all your guests on a high! They'll be screaming along to Olivia Rodrigo's angsty, pop-rock hit.
30. Don't Go Yet - Camila Cabello
Packed with flamenco guitar and sultry Latin beats, this playful track is a great dance to get couples on the dance floor. It's like a holiday in a song.