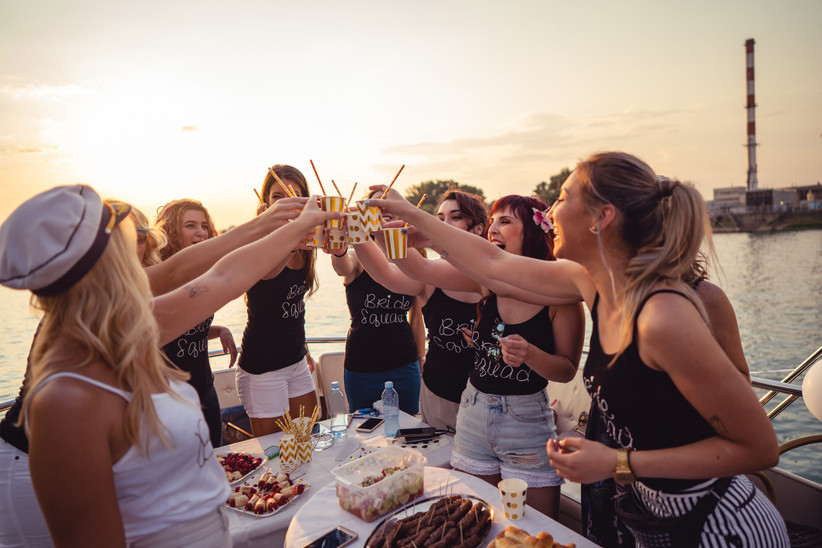 Sometimes hen parties can be tricky. Your best friend might be planning a raucous trip to a Magic Mike style show, whilst your future mother-in-law, completely unaware of the agenda, could be angling for an invite.
How do you balance all this? The simple answer is to break it down and have separate hen parties. If time is short and that's not an option, you can always stagger your hen party to make sure everyone is happy.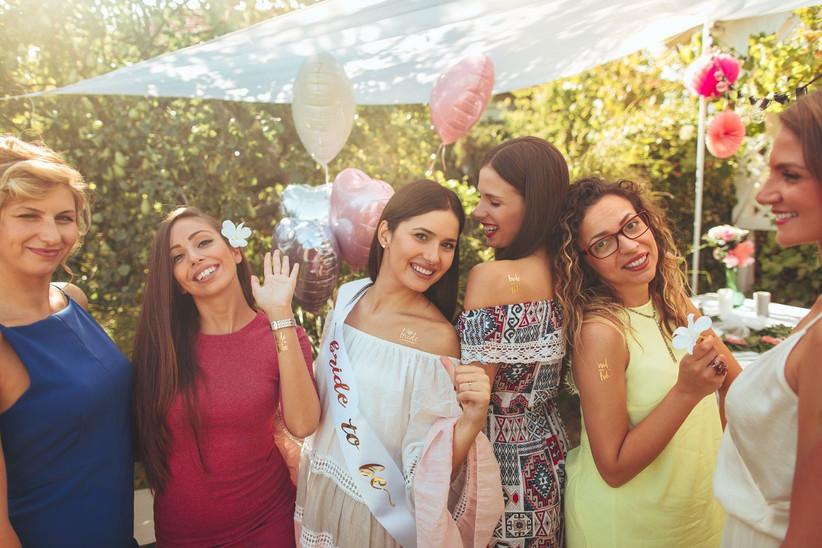 Newlywed Suzanne faced a similar problem — her bridesmaids planned a girls' weekend in Magaluf with plenty of shots and late night partying at Majorca Rocks, whilst her mum and female family friends wanted to know when they could celebrate with her too.
"I really wanted a girls' weekend away with my hens and found a great deal in Magaluf. However, I knew my mum and older family friends wouldn't be comfortable in that situation, so I organised a second hen where we had a sophisticated sit down meal and cocktails before going clubbing. That way my mum and her friends could celebrate with us and leave at a time that suited her."
Splitting your hen party to suit your audience is becoming an increasingly popular option. The same goes for stag parties too — divide up your events to make sure everyone is happy and that no one (future parents-in-law especially!) feels awkward or uncomfortable.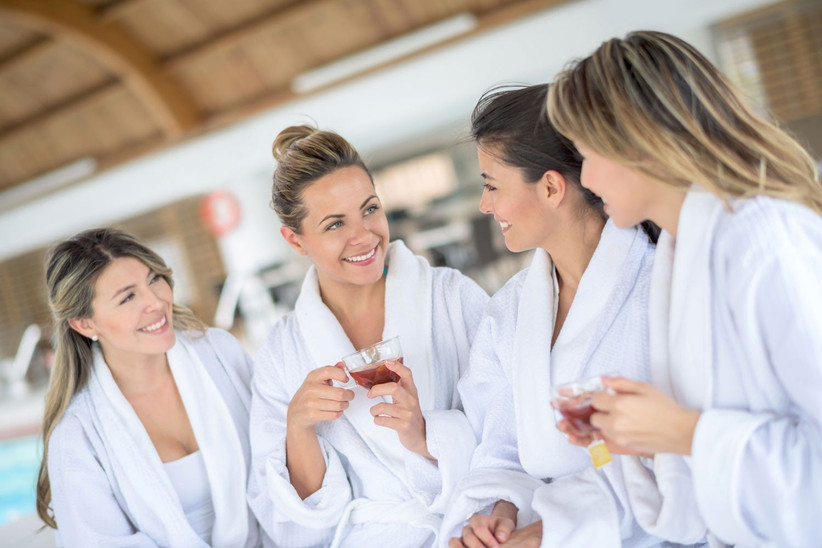 If you can't split up your hen party then event planner Katrina from Katrina Otter Weddings & Events has a solution: "The key to balancing hen parties and keeping everyone happy is honesty. If this is a scenario you are faced with then my advice would be to be honest with the bride-to-be — if you know the bride-to-be wants some more risqué elements, rather than toning down any activities ask her if she is happy for her relatives to be there when they do happen. If the answer's yes then likewise be honest with the bride-to-be's relatives and make them aware. This way you can hopefully mitigate and manage any awkwardness that may have resulted had you not been honest."
Another burning hen and stag party question focuses on whether you can invite those who aren't invited to the wedding to the hen party. This depends on your relationship with the individual — sometimes if you're having a small, intimate wedding, it may not be possible to invite everyone, and those close to you should understand this.
Explain when inviting your hens if they're not invited to the wedding, that you still want them to be involved in the celebrations with you. Just try to keep wedding chat to a minimum so they don't feel too left out.
For more hen and stag party ideas, visit our hen and stag party section.