Are you planning a stag do in Edinburgh? There's so much to see and do in Scotland's capital city, making it the perfect destination for all the boys to get together to celebrate someone's last night of singledom before marriage. We've got 21 ideas for an Edinburgh stag do…
We've also got Brighton stag do ideas too if you're yet to decide on a location.
The Scotch Whisky Experience
Scotland is famous for its Scotch Whisky, and you can't go all the way to Edinburgh without a visit to the Scotch Whisky Experience. There are a range of tours to go on, including a basic tour where you learn about the whisky making process before sampling a whisky of your choice, to the Platinum Tour where you compare whiskys and have an extended viewing of the collection. There's also a 'Morning Masterclass' if you're not adverse to whisky for breakfast…
Edinburgh Gin Distillery
If gin is more the stag's thing, why not visit the Edinburgh Gin Distillery? You can go on a tour for groups of up to eight people to learn about how gin is made, or experience a gin making class for groups of up to four where you can make your own custom gin.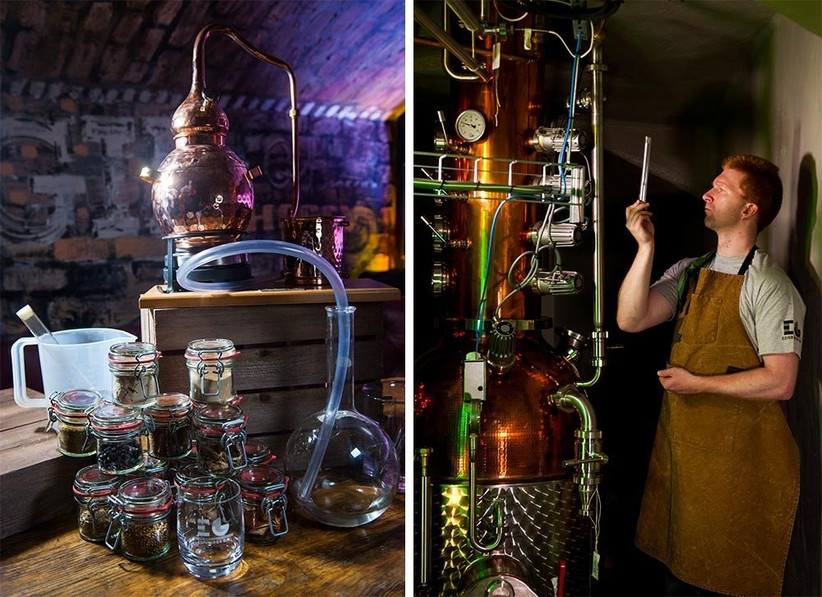 The Edinburgh Dungeon
Is the groom a thrill-seeker? Or likely to jump at the sight of his own shadow? Whether you want to get adrenaline flowing or you want to terrify the stag, a visit to the Edinburgh Dungeon is a must. Actors, special effects and rides will bring the experience to life and there's so much to see, from the torture chamber to the Street of Sorrows.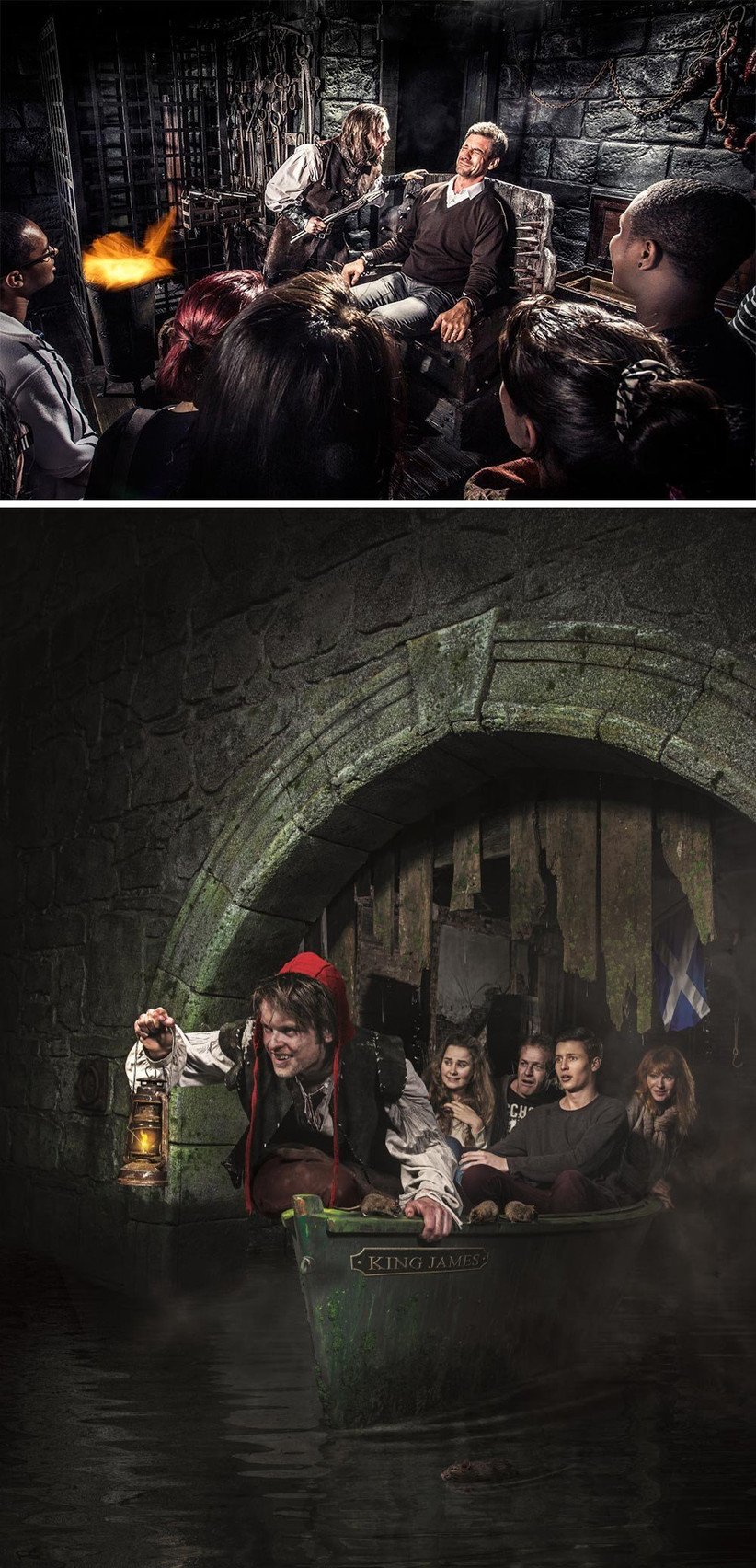 Gilmerton Cove
If you think the Dungeon might be too much for the stag, but you know he loves his history, archaeology and a good mystery, consider Gilmerton Cove – a series of man-made passageways, caves and chambers which date back to the early 1700s, but no one fully understands their purpose. You can go on a guided tour of these spooky and mysterious caves.
Mini Highland Games
Take on each other in your very own Highland Games, organised by Chilli Sauce. You can toss the caber, hurl a welly and more. There are nine activities to compete in and the winners can claim a bottle of whisky.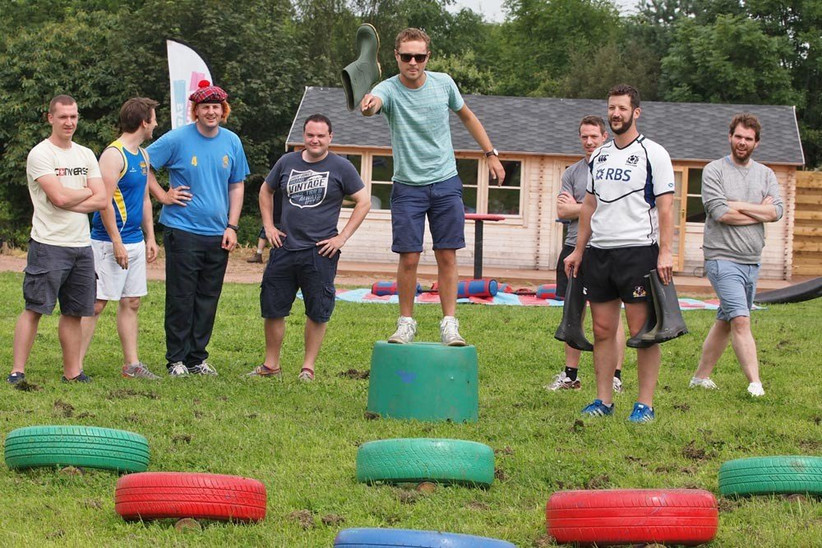 The Potter Trail
Love Harry Potter? This tour of Edinburgh is specially designed for Potterheads and will take you to the locations that inspired scenes, buildings and characters in the iconic books. You can even discover where Lord Voldemort is buried. By booking a private tour on the Potter Trail you can have it tailored to suit your group.
Real Mary King's Close
There's so much more to Edinburgh than meets the eye – and a lot of it is hidden underground. By visiting the Real Mary King's Close you can discover a warren of hidden streets which are frozen in time – the 17th century to be exact. There are plenty of ghostly stories, which your costumed guide will tell you all about…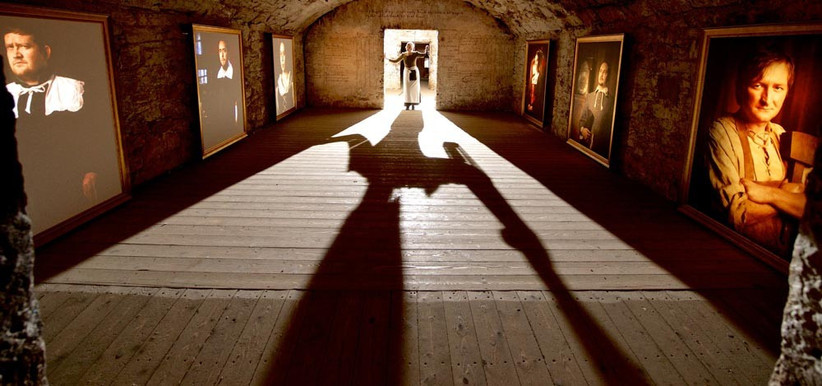 Image credit: The Real Mary King's Close
Camera Obscura and the World of Illusions
Mess with your mind in this interactive and unusual experience. The Camera Obscura show is a fascinating way to see Edinburgh and learn about the city's rich history – the show itself has had a place in the city for over 150 years. The World of Illusions will challenge how you see the world – even Derren Brown has left a testimonial on their website!
Explore Arthur's Seat
This might prove to be a good hangover cure – walk up to Arthur's Seat, an extinct volcano that is a relatively easy hike – just over 250m high. You'll get amazing views of the city and if you do it first thing in the morning, it could help to clear your head after the night before.
Live Escape Game
This activity by Chilli Sauce will put the stags to the test. Solve a series of puzzles using the clues provided before the clock ticks down to zero to win the challenge and escape.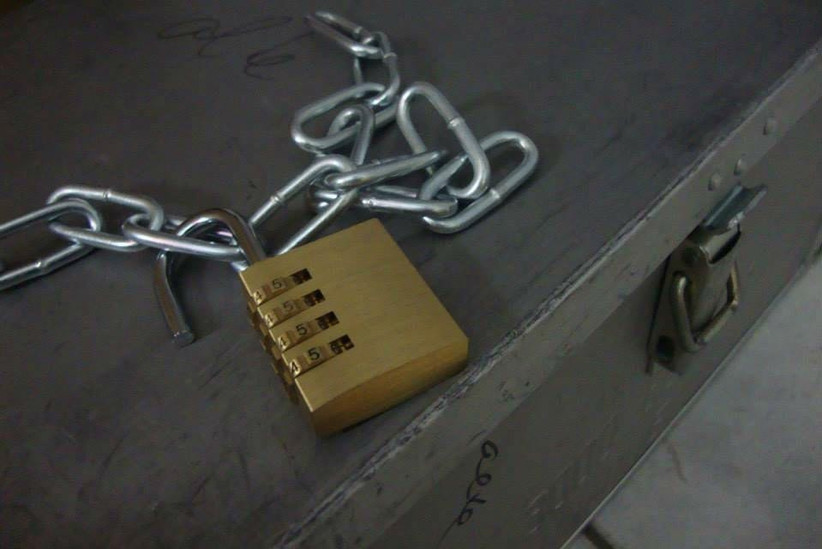 Go Grazing
There are plenty of delicious places to pick up food on the move in Edinburgh, such as Oink – the hog roast shop complete with a roasting pig in the window. Their rolls are ideal for lining the stomach ahead of a big night out. Head to The Grassmarket for even more delicious restaurants and cafes.
Cameo Picturehouse
This cinema is said to be one of master film maker Quentin Tarantino's favourites. As well as the latest movies, the Cameo also shows old classics and hosts special events where you can binge watch classics – they have legendary All Night Horror Madness marathons – not for the faint hearted!
The Scott Monument
This monument for Sir Walter Scott is the world's biggest monument to a writer – a must visit if your stag loves literature. It's 200ft high and you can climb to the top using the 287 steps. It's not the easiest trek but the views are enough of a reward. Turn it into a challenge with a time to beat.
Craft Beers
If you love craft beers, stop by the Hanging Bat which serves mainly just craft beer. There are a selection of spirits and some bottled ciders for those that aren't keen on beer, but the choice is limited. There are 21 casks and kegs available every day and a meaty menu to snack on whilst you drink. You can also enjoy tastings and visit the brewery and have a go at doing it yourself.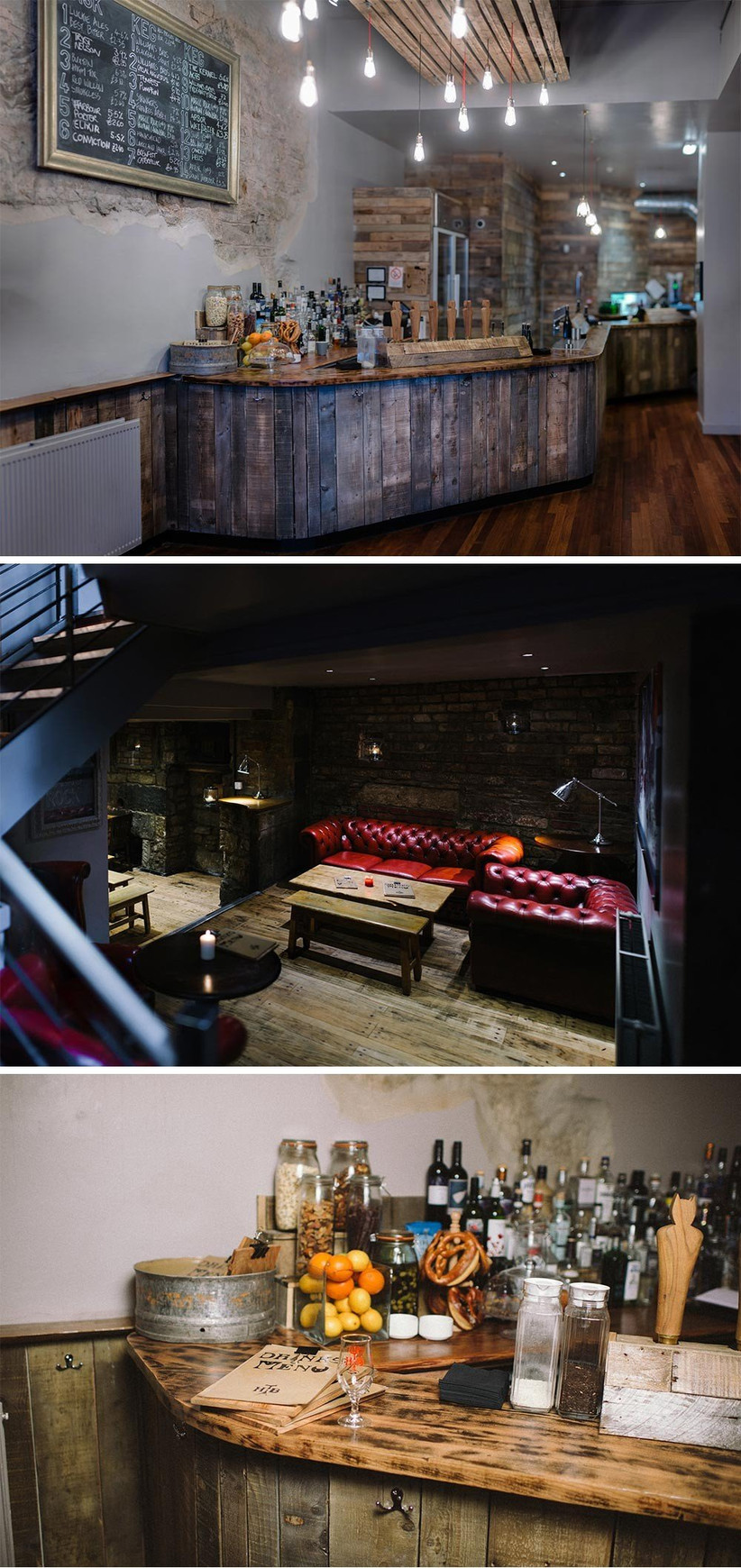 Edinburgh Castle
The castle has been an iconic site in Edinburgh since the 12th century. Since 1603 the castle has had a more military history, rather than royal. There's plenty to see in Edinburgh Castle itself and in also hosts concerts and the Edinburgh Military Tattoo in the summer.
Bramble Bar
Those that want serious cocktails and great music should visit Bramble Bar – there are classic cocktails and a selection of drinks thought up by the professional bartenders.
The Stand Comedy Club
Edinburgh is synonymous with comedy, and the Stand Comedy Club is an amazing live comedy club that has been visited by many famous faces. You can see a range of stand ups for a reasonable price on a week night or time your visit for when pro comedians stop by to test new material. Get there early to get good seats and enjoy local lager and classic pub food.
Edinburgh Fringe Festival
There's plenty to see and do at the Edinburgh Fringe Festival, but make sure you book well in advance to get good accommodation and tickets to the shows you want to see. From stand up comedy to music and theatre there's something for everyone and then some.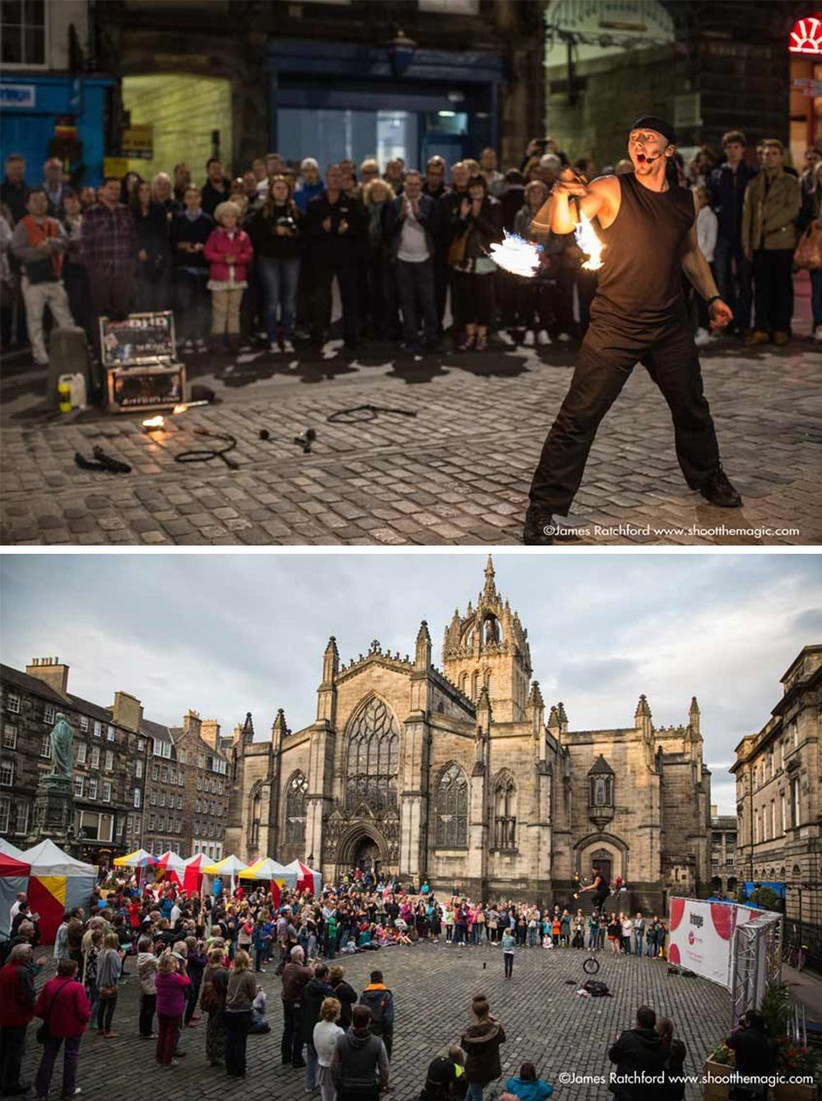 Image credit: James Ratchford (shootthemagic.com)
Sneaky Pete's
Love live music? Head to Sneaky Pete's. This Edinburgh institution plays host to lots of live acts and has plenty of club nights too. Enjoy house, techno and even 90s hip hop – there's something for everyone.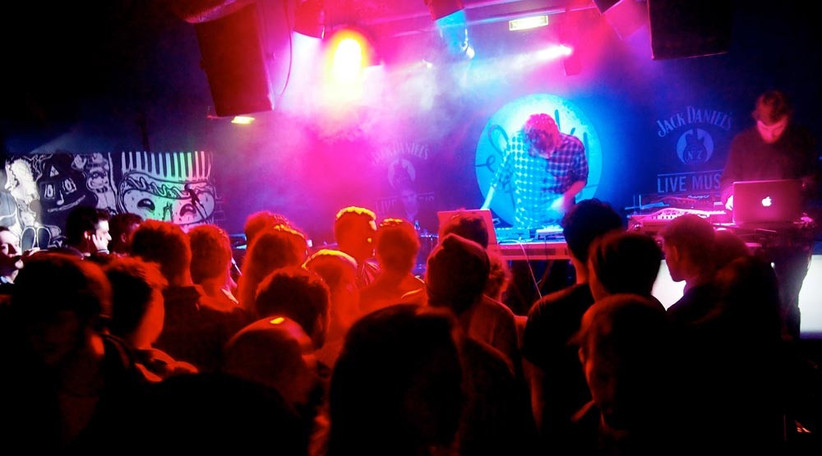 Go on a Ghost Tour
Edinburgh has plenty of spooky ghost stories – so why not go on a ghost bus tour, complete with actors and technical trickery, this is something else. Visit famous haunted spots and learn about grisly murders, terrifying torture and all things supernatural in the tour organised by Chilli Sauce.
Aerial Assault
Get an adrenaline surge by taking on the highest indoor Aerial Assault course in the UK. Navigate nets, ladders and climbing challenges and shoot across the sky on a zipwire. You'll be 100ft above the ground – do you dare to take it on?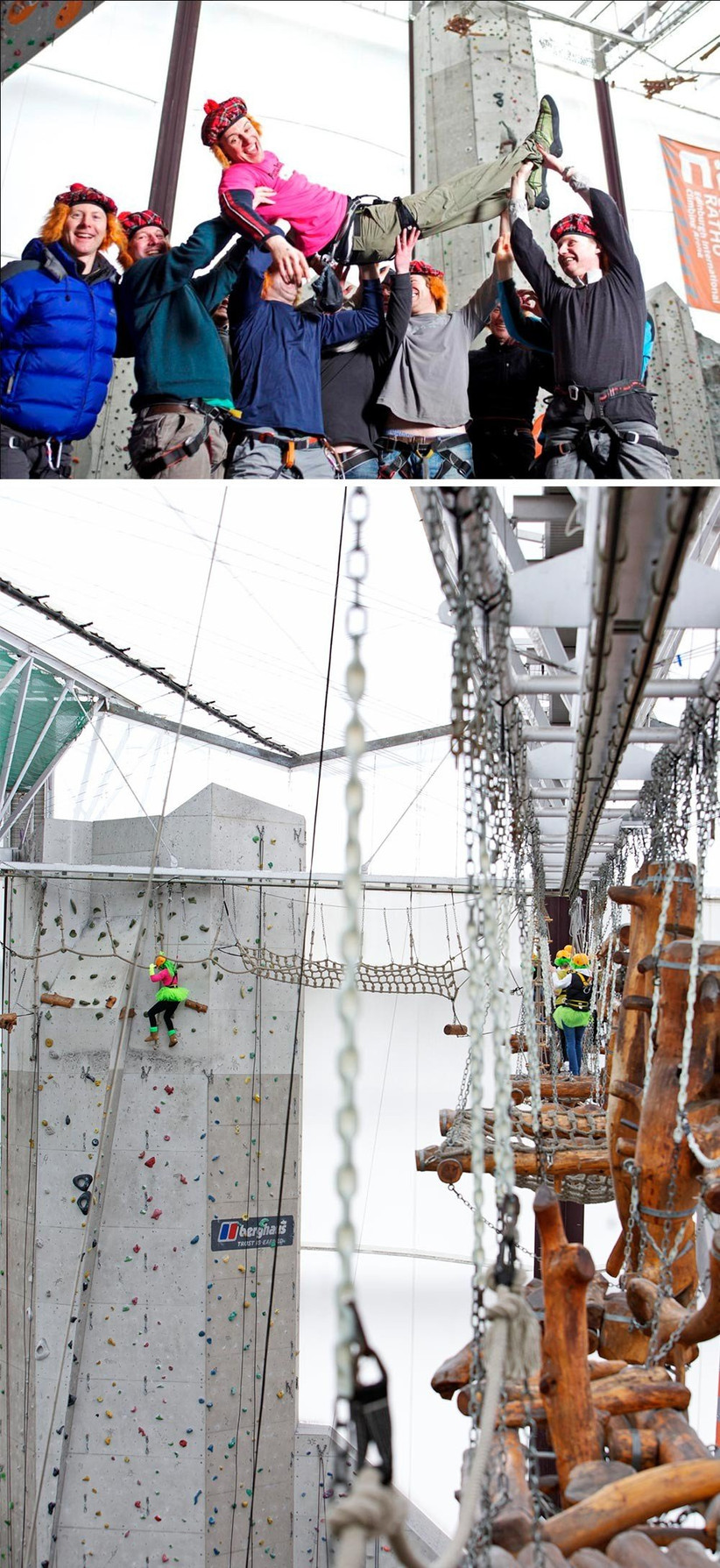 Take a Helicopter Ride
For a totally unique experience, why not fly above Edinburgh in a helicopter? You can book a scenic tour through Gift Experience Scotland – it's something the groom will never forget.
Football Crazy
Play football with a footballing legend like Matt Le Tissier or Paul Merson, with a little help from Chilli Sauce. After the game your hero will even join you in the pub for a couple of pints – is that not the most amazing experience ever? If that's not for you (you're not always meant to meet your heroes after all), why not experience the Human Football Table – a giant inflatable pitch with you as the players.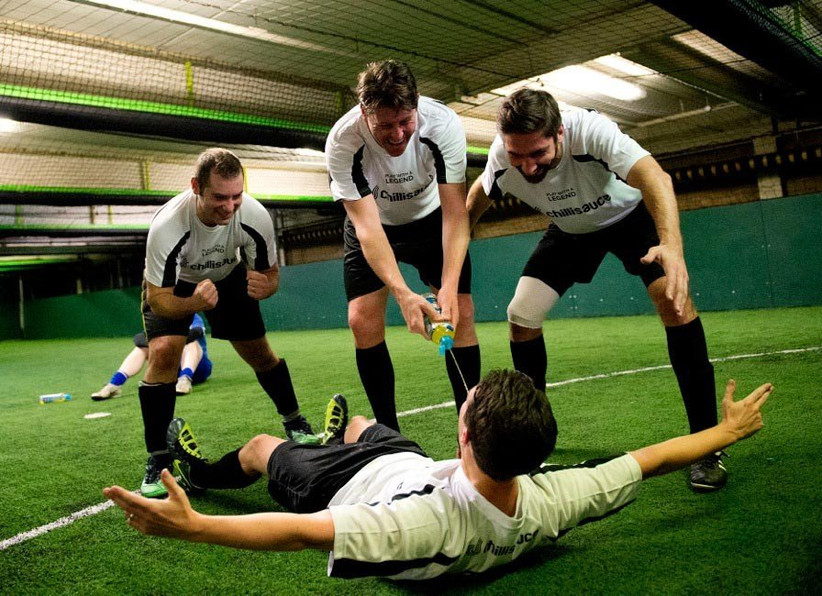 We also have a round up of amazing hen party ideas in Edinburgh too, if the bride and groom are headed to the same place to celebrate!