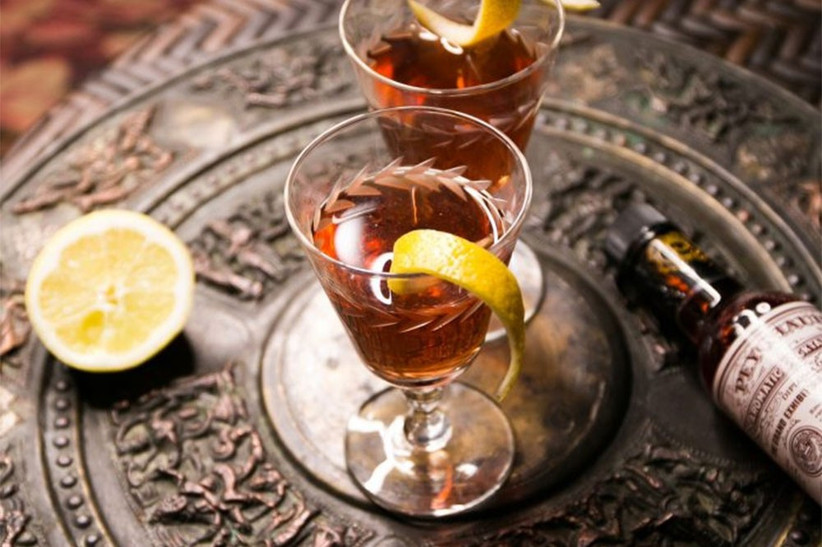 If you're looking for a charming city for a super fun hen weekend, it doesn't get much better than the Irish capital. Dublin is lively but in a different way to many cities in the UK. There are endless pubs playing traditional live music, where friendly locals sat at the bar will become your best friends in no time!
You probably have lots of hen party ideas already but if you still haven't decided on a city, this could be the place for you. With lots of incredible sights to see, fantastic restaurants and amazing activities, Dublin is the perfect location for one last craic before sending the bride off into married life!
Accommodation
The Morgan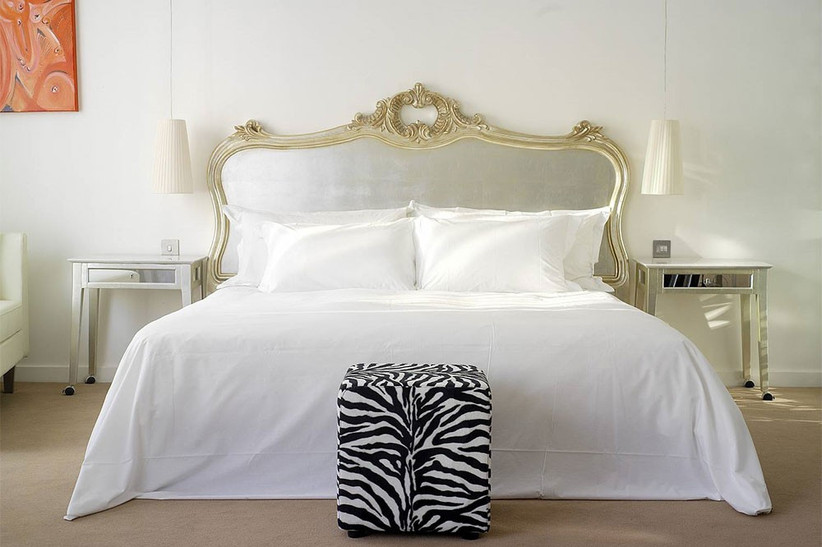 The Morgan is one of the most stylish hotels in Dublin. Not dissimilar in style to The Sanderson in London, this boutique hotel is bursting with incredible art and Philippe Stark furniture. The bedrooms are beautifully decorated, with ornate silver headboards and white sheets, and prices start at £170 a night for two adults.
If you want to really impress the bride, consider hiring the penthouse for the evening – it can accommodate up to 35 people for a party and has its own rooftop terrace and balcony that run around the whole penthouse! If your budget won't stretch to a stay at The Morgan, make sure you drop into the bar for one of their legendary cocktails, where DJs and live percussion help to create an amazing atmosphere.
The Dean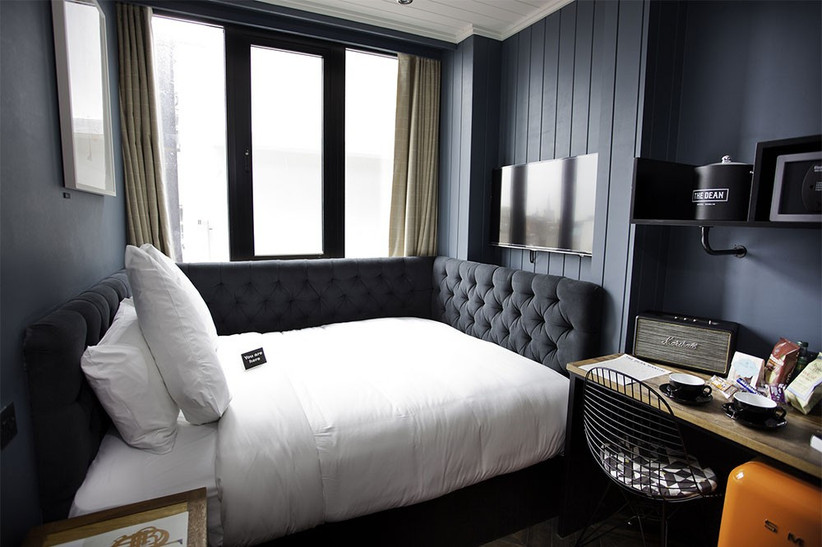 The Dean Hotel is definitely the best choice for hens looking for an all-night party. With a central location perfect for enjoying the nightlife, it may not be for those looking for a restful night sleep. This hotel isn't just super fun, it's also very stylish and regularly makes it onto hotel hotlists.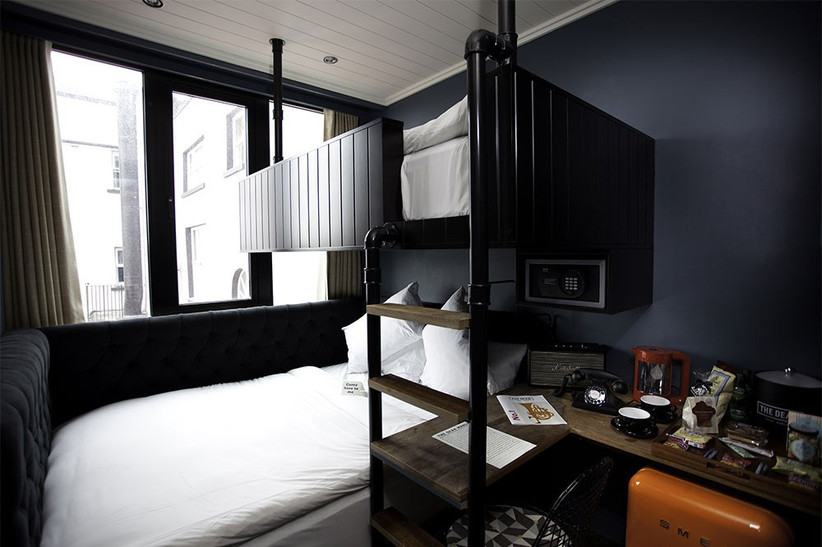 The rooms have a boutique style with original Irish art, Marshall amps to connect your gadgets to, a TV complete with Netflix, a Smeg fridge full of snacks and a Rega turntable to play a selection of vinyl. Their awesome bunk bed rooms are the perfect spot for weary hens to rest their heads and start at £148 for three people sharing. You may want to fork out for a suite or the super cool penthouse – perfect for hen party games and a few glasses of prosecco before you head out!
Temple Bar Hotel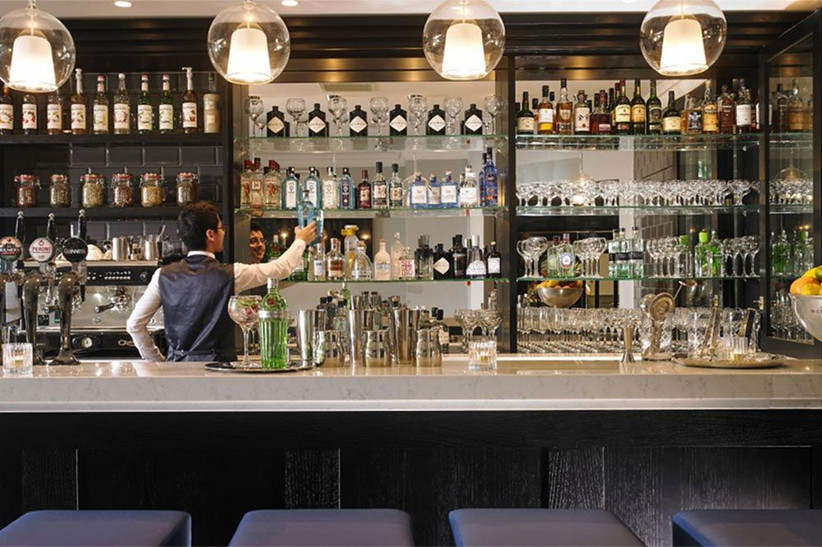 If it's a party hotel you're after, check out the Temple Bar Hotel. As the name suggests, it's located in the centre of Temple Bar – an area bursting with pubs, restaurants and live music on every corner. Their own bar, Buskers Bar, has live music every night of the week. Prices start at around £180 per room, based on two people.
The Clarence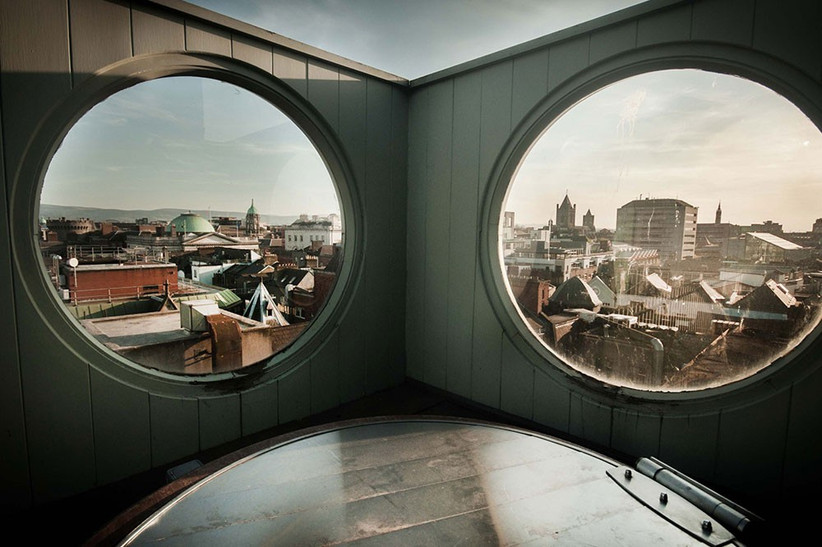 For simple luxury head to the Clarence Hotel located on the banks of the River Liffey. Considered to be the original rock'n'roll hotel, rooms start at £122 per night. Whilst in a very central location for bars and restaurants, there's plenty of opportunity to eat and drink within the hotel with the stylish Octagon Bar and the Cleaver East restaurant run by Michelin star chef Oliver Dunne.
Staycity Aparthotels
Staycity Aparthotels have a number of self-catering apartment blocks dotted around the city, all a short walk from Temple Bar.
Ranging from one to three bedrooms and sleeping up to seven people, prices start from around £85 a night, making it a very reasonable option for large groups. The apartments also have a 24-hour walk in reception, offering great security and someone to point you in the direction of the hotspots!
Things to Do
Guinness Store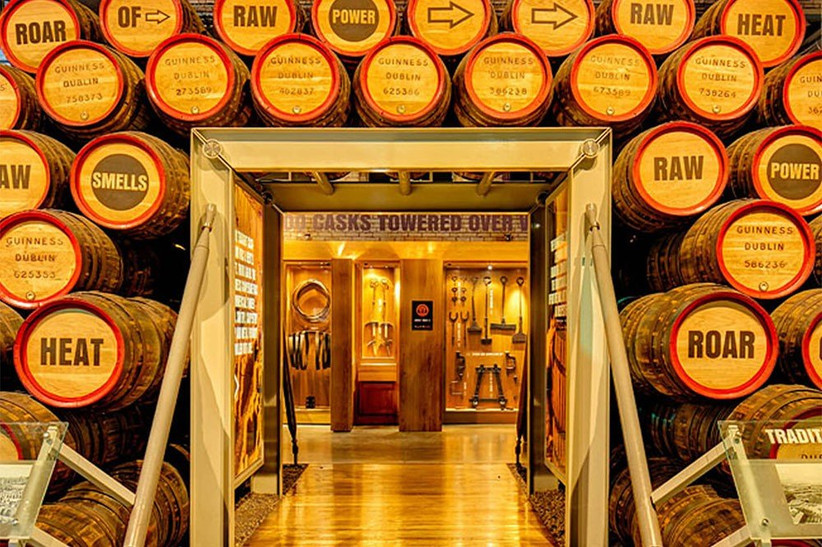 You can't possibly go to Dublin and not have at least one pint of the black stuff – it's true what they say, it really does taste better on Irish soil. For the ultimate experience, head to the Guinness Store at the St. James's Gate Brewery. You can explore seven floors filled with interactive experiences, designed to teach you all about the brewing history.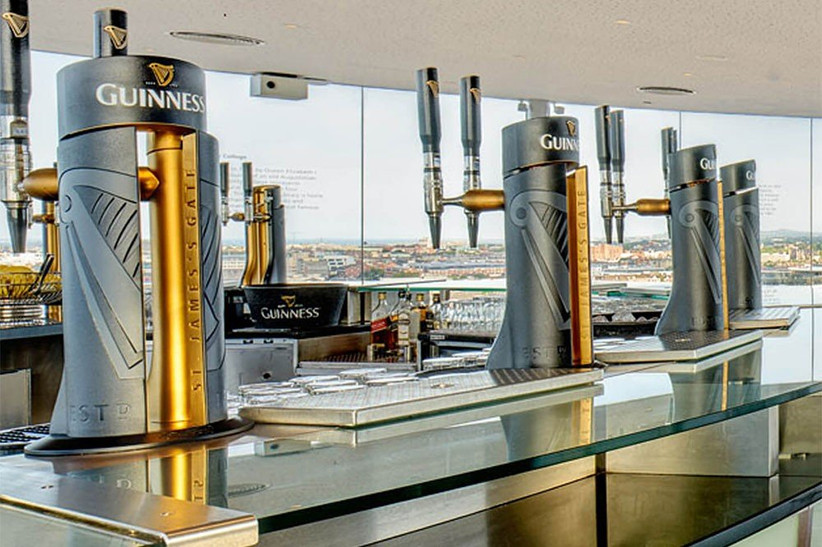 After all that learning you'll deserve a reward and it comes in the form of a pint of the good stuff in the world-famous Gravity bar, with panoramic views across Dublin.
If whiskey is more your bag, you can do a tour of the Jameson Distillery, which reopened in March 2017 after a fabulous refurbishment.
City Sightseeing Bus Tour
If you're only in Dublin for a short time then a bus tour is a great way to see the best parts of the city, meaning you can learn about the history and architecture, whilst seeing lots of different areas and getting your bearings. City Sightseeing Dublin offer a 24-hour ticket for £16.50, which means you can do the tour in stages or do it all at once, which will take around two hours. Your ticket also comes with some amazing freebies including an Irish coffee at O'Sullivans Irish Bar, a glass of Guinness at Nany Hand's Irish Pub and a cocktail at Oscar's Bar and Kitchen!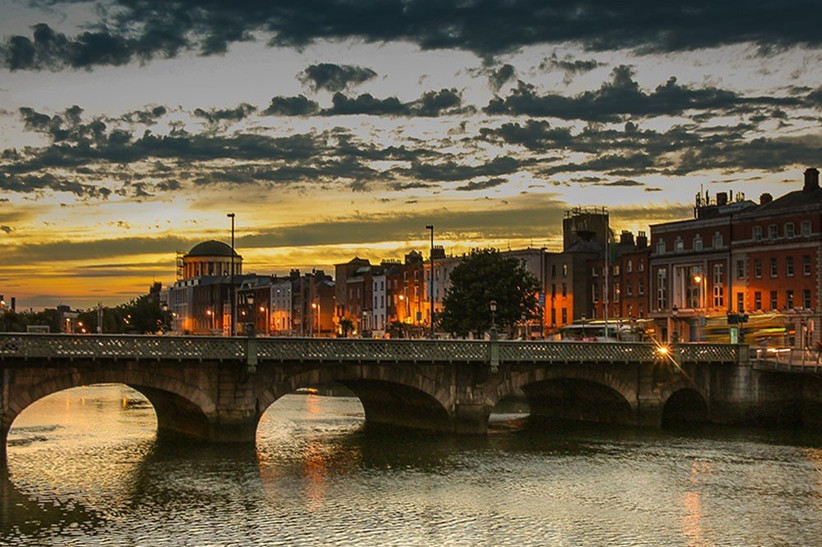 Alternatively take the City by Night musical tour for just €7. The one-hour tour takes you around Dublin to see the floodlit Docklands, atmospheric Georgian quarter and Temple Bar whilst the guide will sing to you – it sounds amazing!
Irish Dance Party
If there's something that the Irish do particularly well, it's music, dancing and partying. The Irish Dance Party combines all of these in two hours of fun. Irish musicians host the event singing traditional songs and explaining the stories behind them as they go, with lots of audience participation. You'll also get the chance to learn some traditional Irish dancing – best B*Witched C'est La Vie impressions at the ready!
Dublin Zoo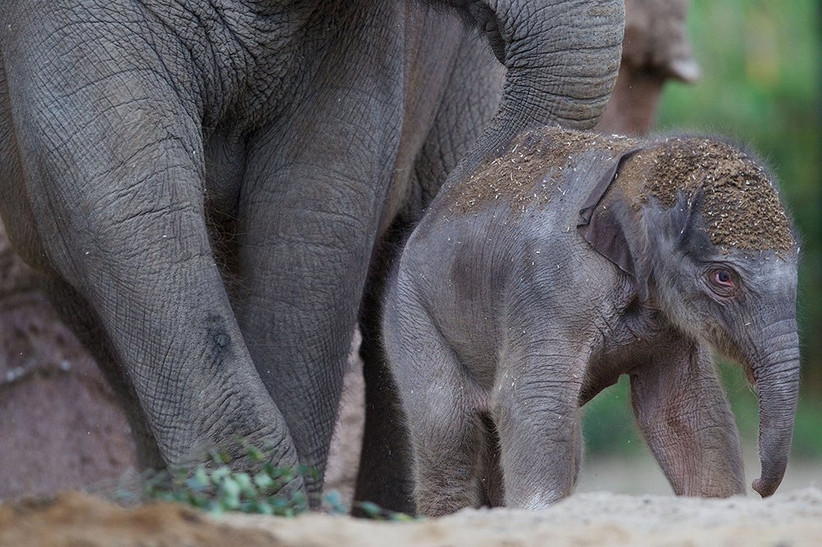 Dublin Zoo is located in the middle of the beautiful Phoenix Park and is one of the oldest zoos in the world. It's home to 400 animals – many of whom wouldn't survive in the wild. The zoo is a registered charity so you know that the €17 you pay for your ticket will go towards their conservation work!
Viking Tour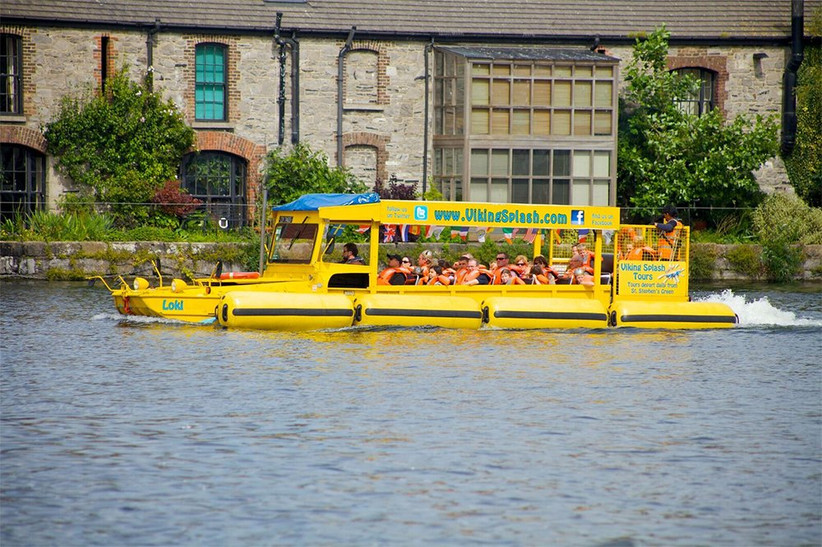 Explore Dublin by land and water on the exciting Viking Tour. See the sites from the comfort of a World War II amphibious vehicle, whilst a Viking guide gives an entertaining commentary.
Hen Activities
If you want to go for an organised group activity, consider using a hen planning company like Strawberry Hen – they offer a wide range of actives including cocktail making, dance classes, clay pigeon shooting or how about having your very own 80s roller disco?!
We love the sound of the 'Pedi Bus' – which you can peddle around Dublin, taking in the sights and stopping off at the best bars and pubs along the way – amazing. This fabulous Prosecco van is also super cool!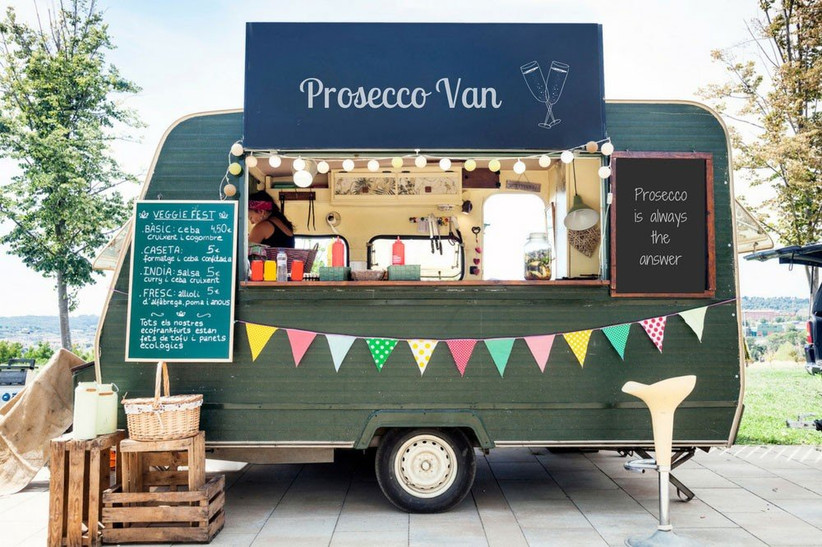 Take the stress out of planning, by boking one of Strawberry Hen's packages covering accomodation, activities, food and drink!
Afternoon Tea
The Atrium at the Westin Hotel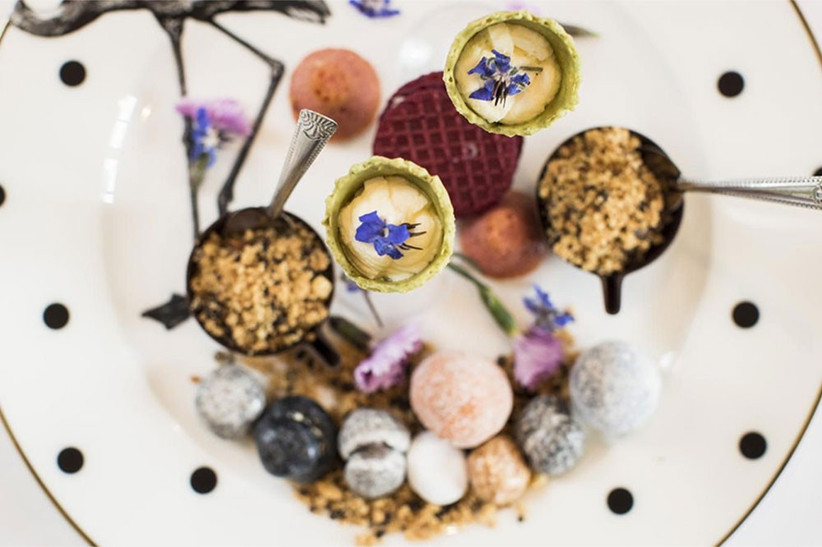 The Westin Hotel is a luxury five star hotel by Trinity College. You can enjoy an elegant afternoon tea within the gorgeous Atrium Lounge – an internal courtyard with a five-story high glass roof.
Traditional afternoon tea is €32 plus €8 for a glass of prosecco. They also have some fabulous alternative options like the Most Peculiar tea which comes with a teapot of Hendricks Gin mojito, prawn cocktail filled charcoal cones and popping vanilla marshmallows.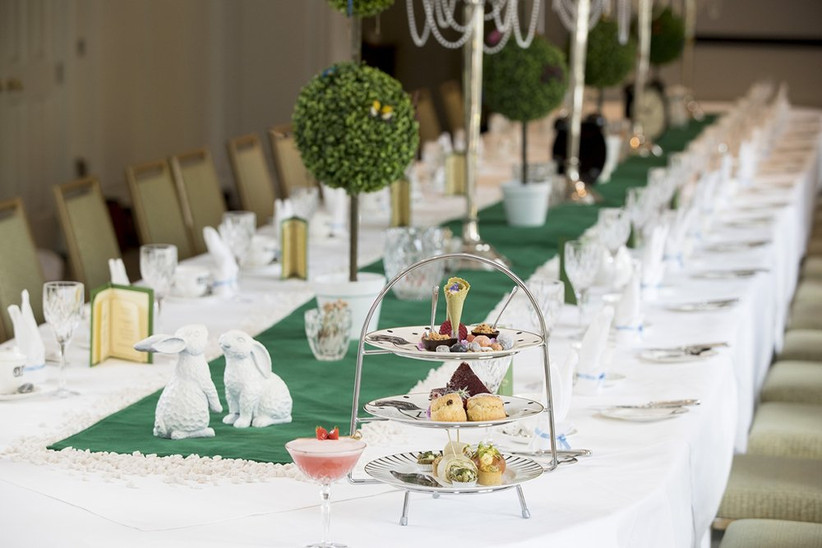 A great option for large hen groups is the Mad Hatter's Afternoon Tea, which is serviced in one of their beautiful suites with stunning views of Dublin. The room is full of Alice in Wonderland-style props and the tea is served on handmade crockery, with the optional addition of the Red Rose Queen homemade cocktail. The Mad Hatter's tea is priced at €49.50 per person and for an extra €8.50 you can enjoy a bespoke cocktail.
Ariel House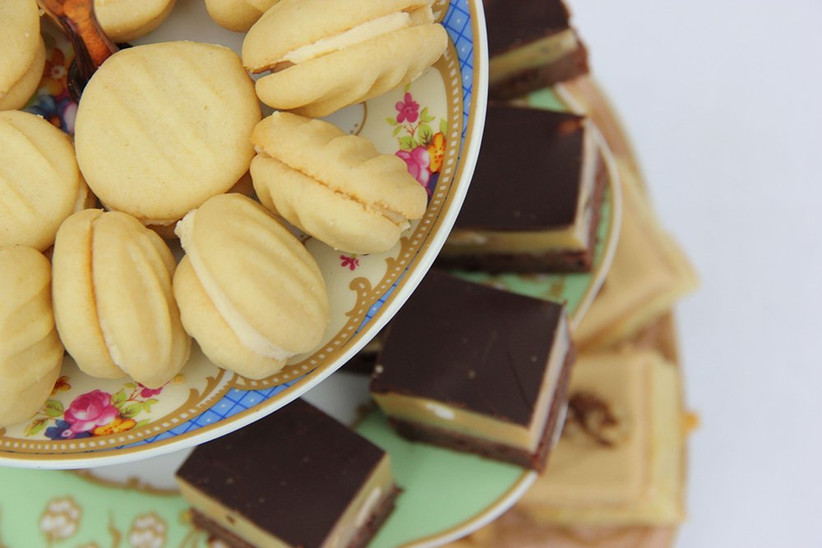 For something super elegant try the Ariel House afternoon tea. Handmade delights are served on delicate china plates and tea cups and can be enjoyed in the dining room, overlooking the house's pretty Victorian city garden. Afternoon tea at Ariel House is €25 per person.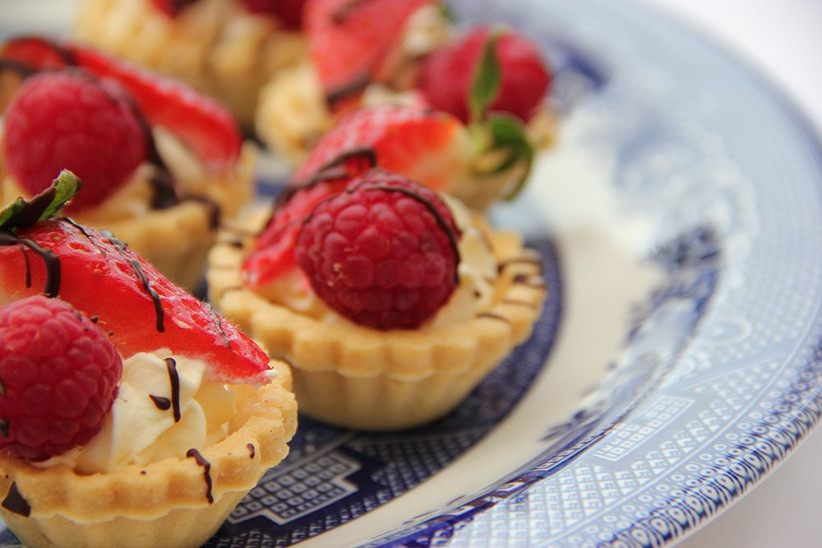 Social Bee Mobile Afternoon Tea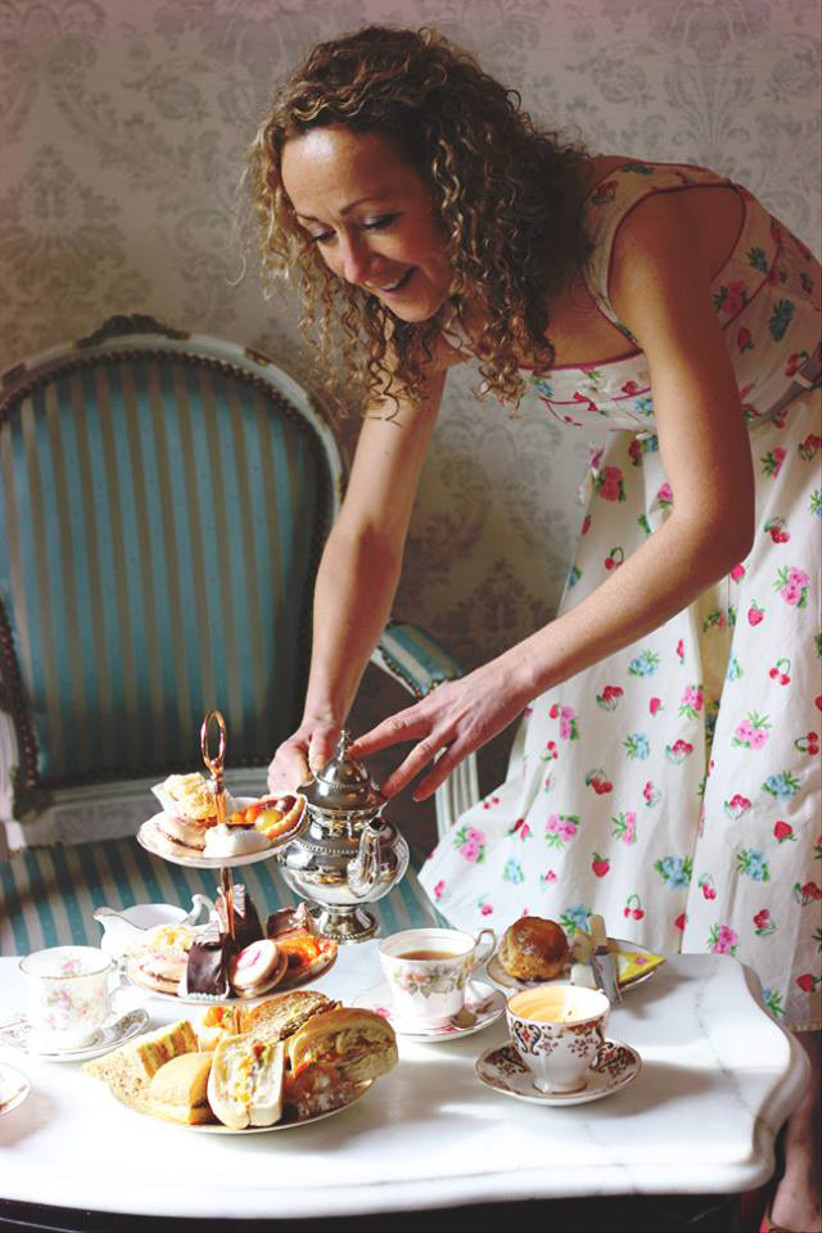 If you're opting for self-catered accommodation, Social Bee is an amazing mobile afternoon tea service. They offer freshly prepared, handmade spreads consisting of quintessential afternoon tea, sandwiches and cupcakes. It comes with the option of organic tea and champagne and there are a number of themes you can choose from.
Packages start at €32 per person for a standard afternoon tea with sanwiches, scones, cakes and tea or if you want to go all out, the QueenBee packages includes all of that as well as champagene and a luxury cheese board for €43 per person.
For summer hens, consider the Bumblebee Picnic package – there are many parks and greens in Dublin but we suggest the beautiful Phoenix Park. It's one of the largest parks in Europe and when you're in the middle of it, it's hard to believe you're still in the city.
Pubs
You've probably been to many 'Irish' pubs in different cities around the world but you just can't beat the real thing. You'll find plenty of gems as you're walking around the city but with so many to choose from, we've selected some of our favourites!
Kehoe's
If you want something typially Irish, check out Kehoe's on South Anne Street, just off Grafton Street. It's a traditional pub with a great atmosphere, so popular you'll often find people spilling out onto the street. Think of it as an old man pub, without the old men. Kehoe's is the sort of great place that you can take the mums and aunties of the hen group but you and your friends will all have an amazing time too!
Doheny and Nesbitt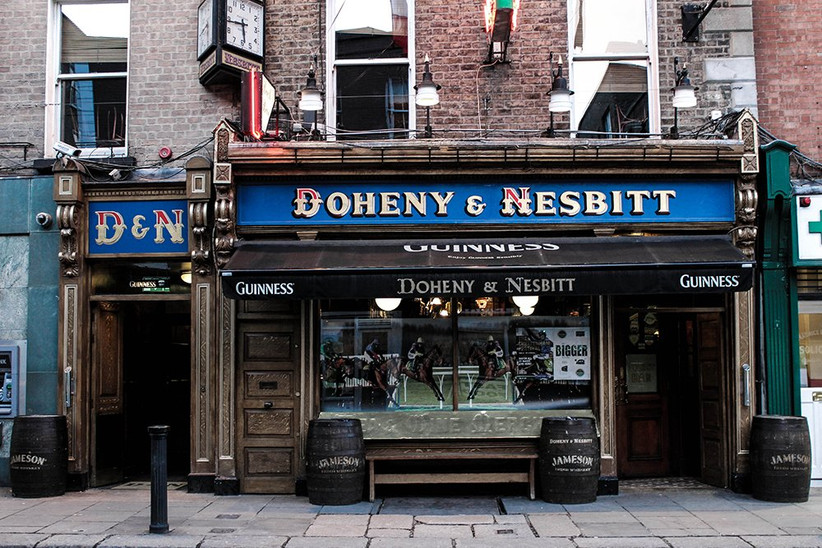 Doheny and Nesbitt is one of the oldest family owned pubs in Dublin, dating back to 1867. Visit for its sweet little whiskey bar or it's a great spot for enjoying afternoon drinks on the bench outside, whilst taking in the atmosphere of Baggot Street.
O'Donoghues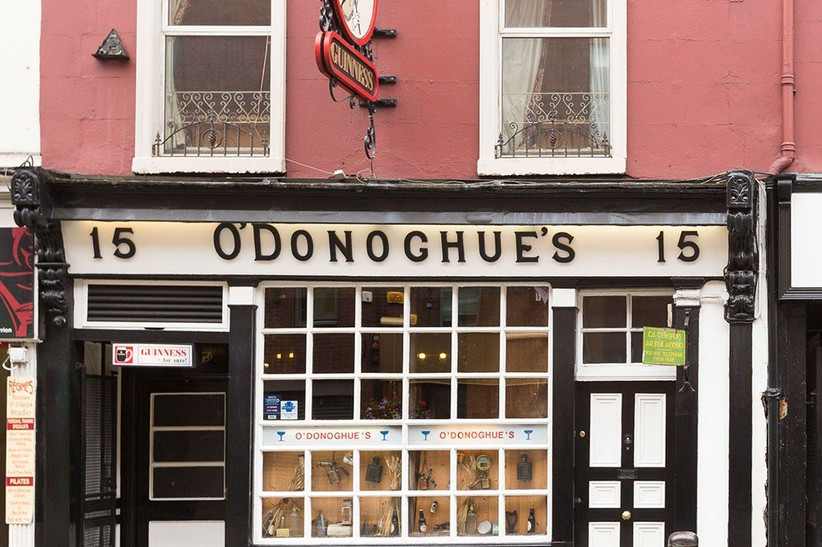 O'Donoghues is a pub for a night out, rather than a quiet pint. It's a really great mix of locals and tourists, and is famous for its traditional Irish music. As a visitor to the city, it can be hard to distinguish between the traditional and touristy pubs but you're in safe hands here. O'Donoughues is described by Irish Central as 'the sort of Irish bar that others want to imitate, you do not want to miss it!'
Whelan's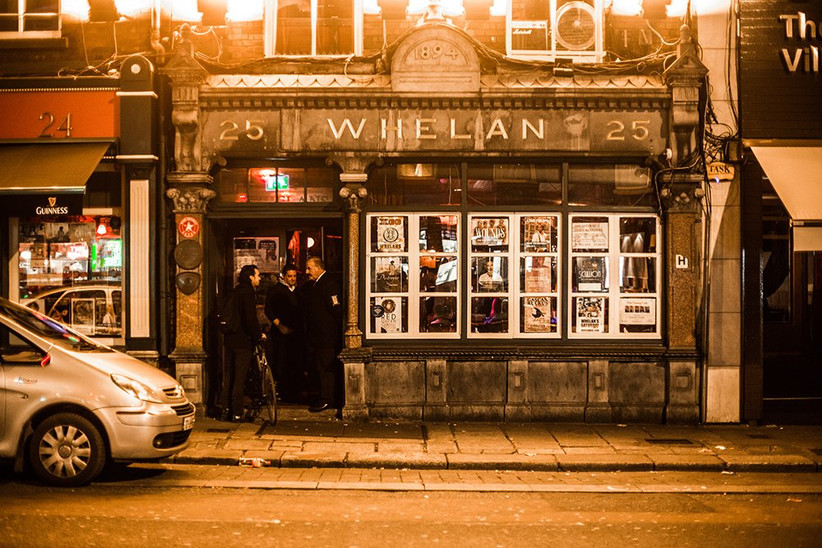 If it's live music you're after, Whelan's is a great option. They try to maintain a relaxed vibe so if you're a rowdy hen group wanting to party in your hen party t-shirts, this isn't the one for you – but if you're a smaller group looking for a chilled drink with a bit of music, pop by to the pub on Wexford Street.
Bars and Clubs
Mary's Bar and Hardware Shop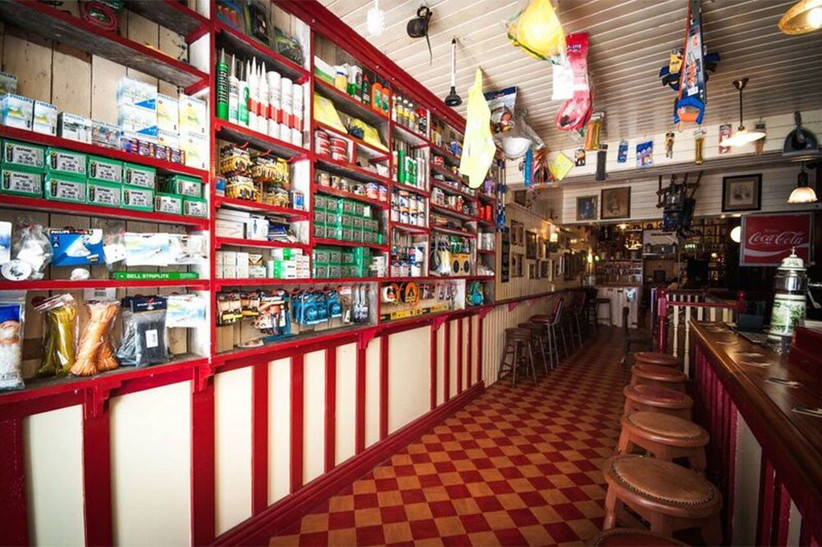 This place doesn't just have a cool name – Mary's Bar and Harware Shop is an ACTUAL hardware shop with a built in bar! Now we know you probably won't have too much DIY shopping to do whilst away on your hen do but this place is very cool for a drink and has endless opportunities for cool pictures – just imagine the Instagram posts.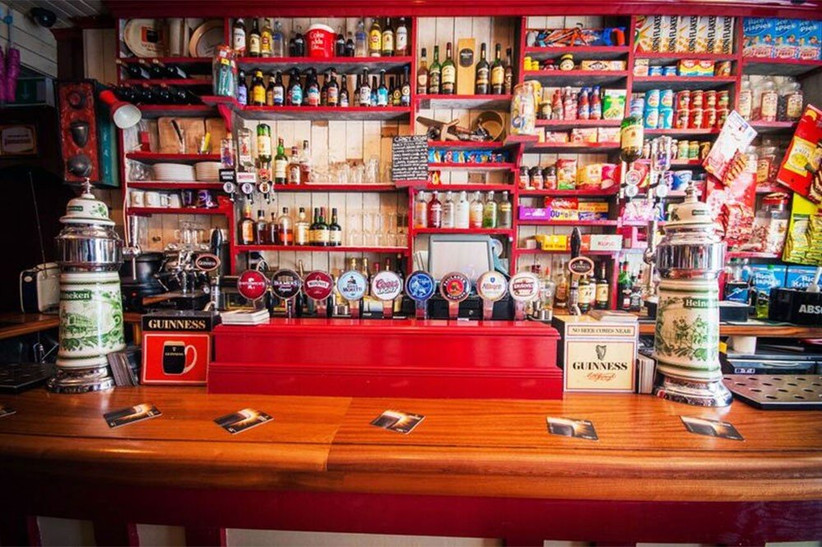 The Workman's Club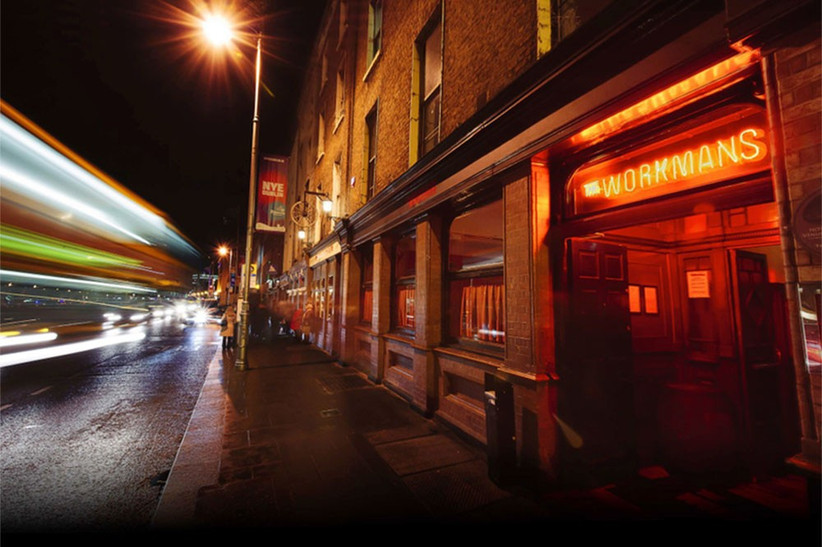 If your bride is into her music, make sure you pay a visit to The Workman's Club. It's a really cool gig venue and art centre, which has hosted many well-known musicians including Kodaline and Maverick Sabre.
The Liquor Rooms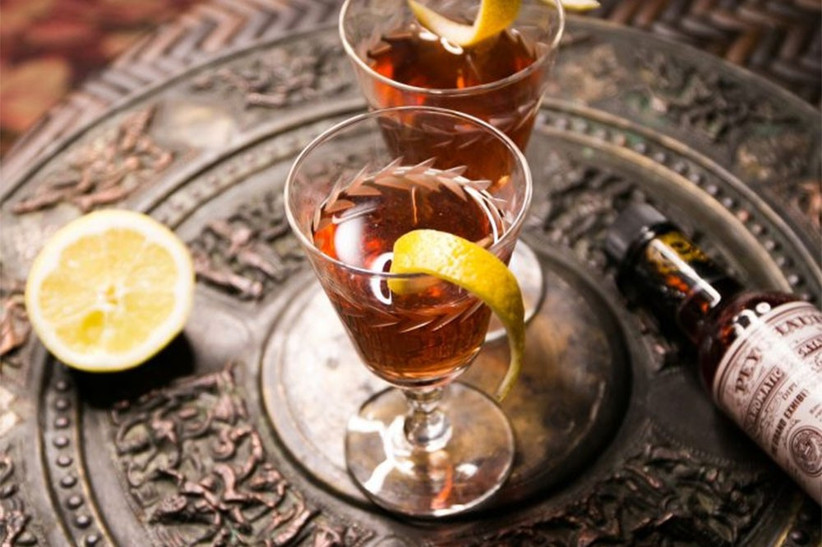 Head to The Liquor Rooms for an award-winning cocktail prepared by one of the 'creative liquor craftsmen' lead by Fergus O'Leary. It's not just the cocktails that are great, the surroundings are super chic with four individually designed rooms to choose from, including The Black Rabbit, Burlesque Circus Room and the Boom Boom Room, which they say has plenty of room for 'dancing, swinging, swooning and swaying under the bandstand.'
Everleigh Garden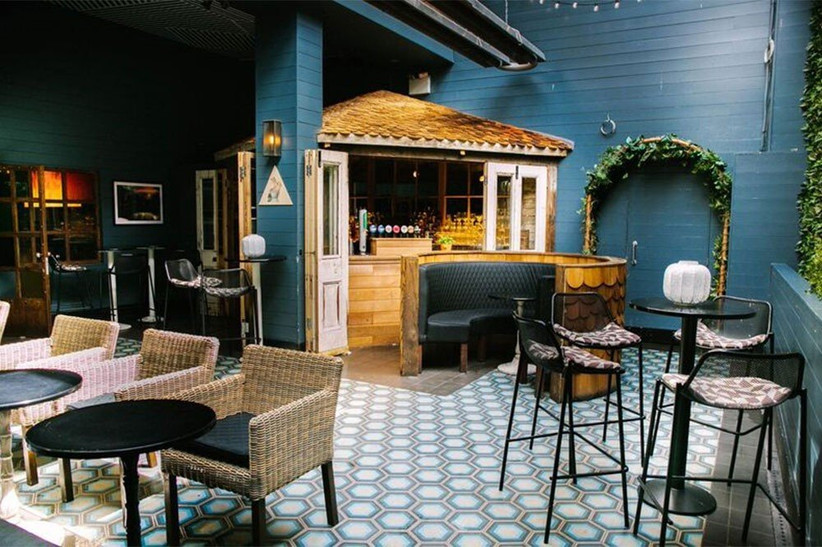 Everleigh Garden at the Dean Hotel is open every night to the public from 11pm. It has really cool interiors with ivy growing up the walls, a glass roof and patterned, tiled floors. They have 10 resident DJs who are there seven days a week, playing party tunes including house, disco, chart, hip-hop and club.
Odeon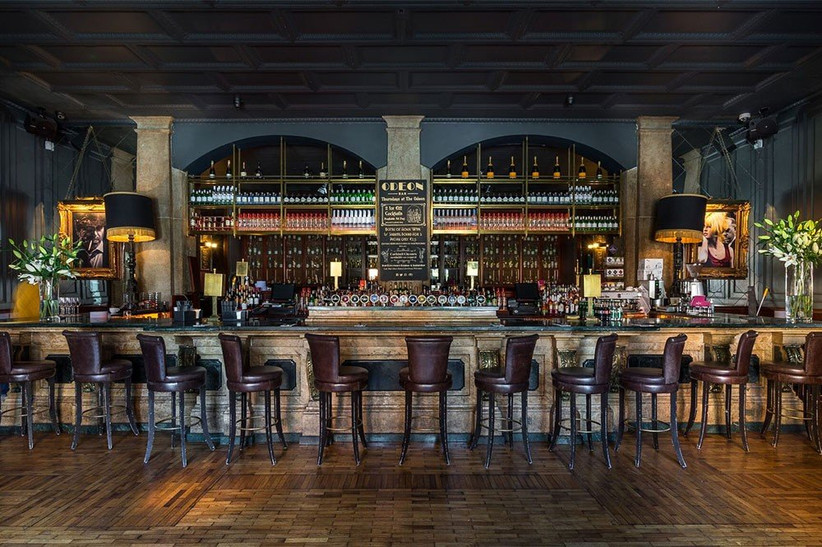 Odeon is a lively bar with impressive interiors. Located in the former Harcourt Street Railway Terminus, it's full of character with an ornate marble bar, high ceilings and draped curtains.
Dtwo

Leggs
Leggs is a brilliant spot to end the night. Entry is free to this no frills club but you're guaranteed to have a great time, dancing to the best tunes from the 80s and 90s. They have an over 23s policy, so it isn't suitable for any younger hens!
If your bride is a fan of the era, check out our guide to planning an 80s hen party.
Eating Out
Whether you want to get dressed up for a sit down dinner or grab a bite on your way out, Dubin is bursting with great foodie spots.
White Friar Grill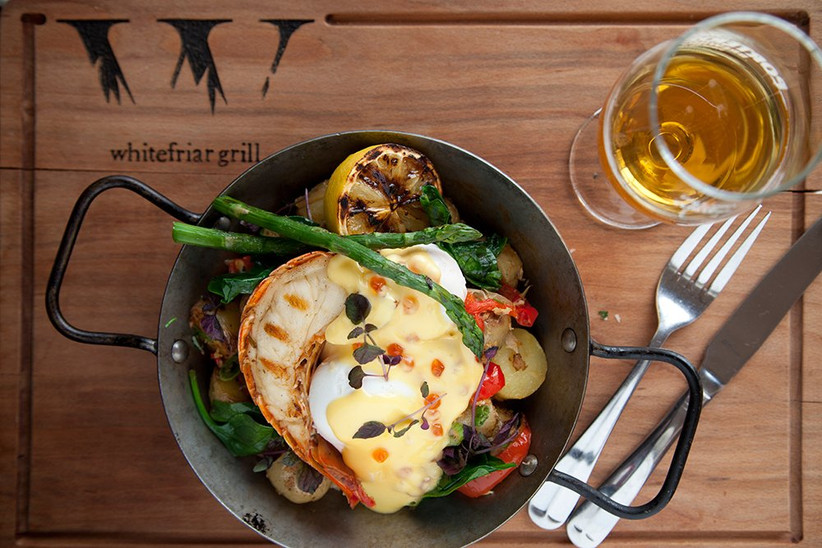 The White Friar Grill is a popular modern steakhouse, with a relaxed vibe. They're famed for their brunches with lobster hash and huevos rancheros on the menu – perfect for a chilled meal the morning after the night before!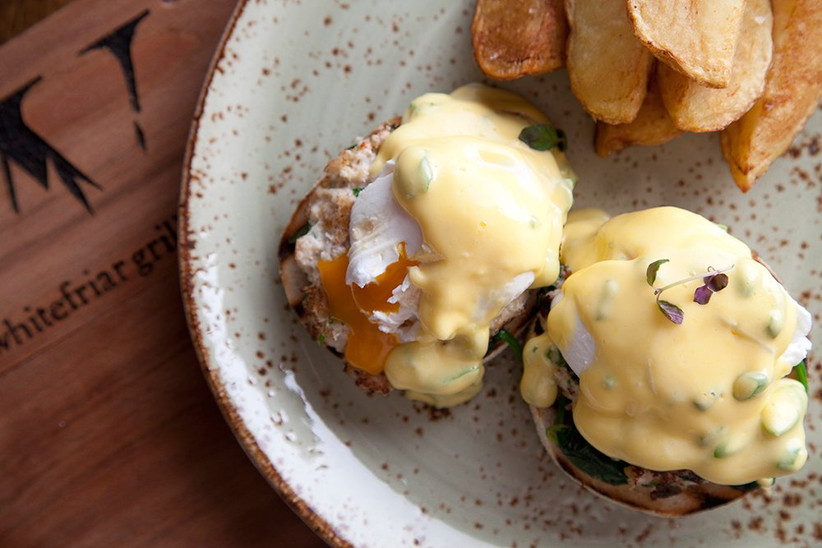 Peruke and Periwig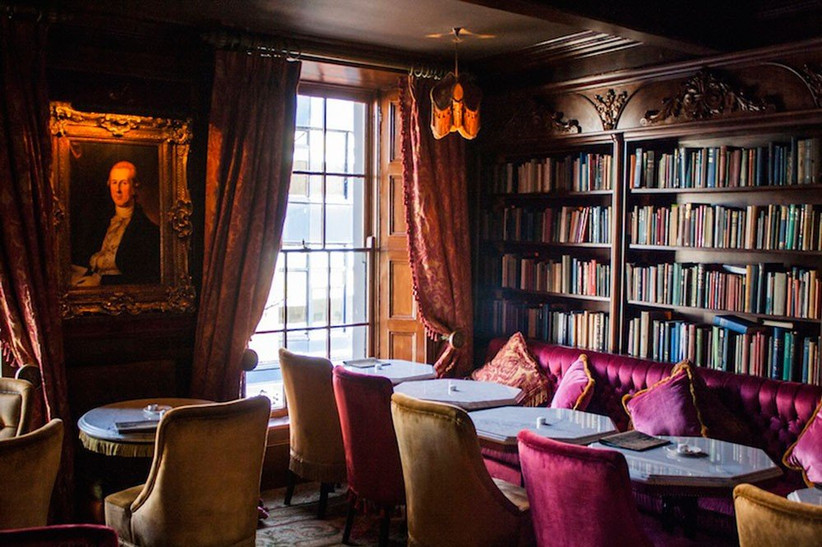 For a unique and memorable drinking and dining experience Peruke and Periwig serve delicious food and fabulous cocktails, making it the perfect place to start your evening.
Bison Bar and Grill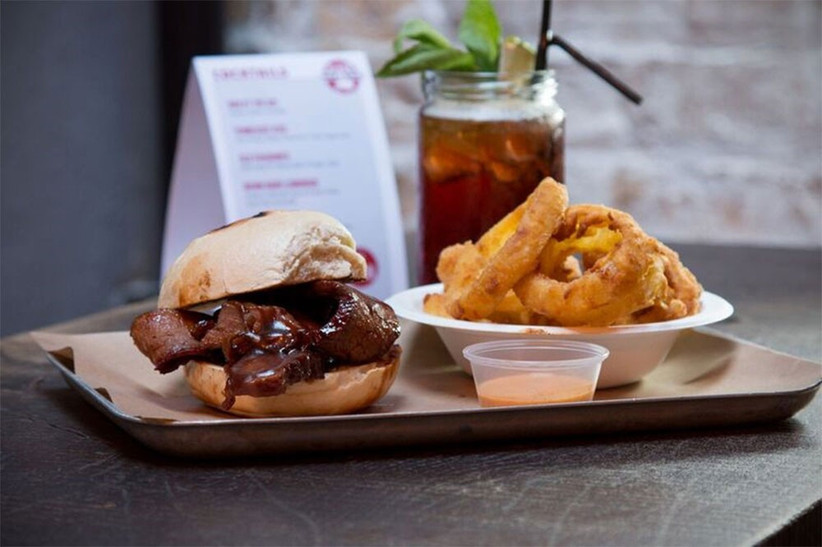 Bison Bar serves authentic American food – think pulled pork and beef brisket. All of their meat is delivered fresh each day and slow roasted for 14 hours.
Angelina's
Angelina's is a restaurant, deli and wine bar promising to serve 'beautiful food, made with the very best local and international produce.' The restaurant is elegant whilst being laidback and informal. Their brunch menu has a great selection of breakfast favourites including pancakes, porridge and eggs but you can also get sausage and mash or a burger! Their evening menu has a great selection of pizzas, as well as lots of meat and fish.
Café en Seine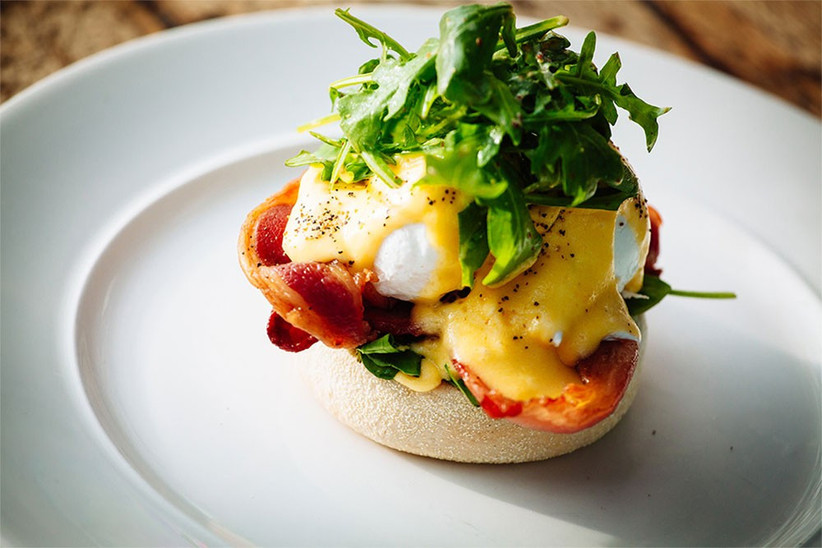 Café en Seine is a French bistro serving traditional French food, including steak and beef bourguignon. The elegant surroundings are perfect if you want to dress up and have some dinner before hitting the bars and clubs. Café en Seine also serve great cocktails and for €55 you can have your very own cocktail masterclass, followed by a three course dinner. Add in some hen party cocktail games for some extra fun!
Canal Boat Cruises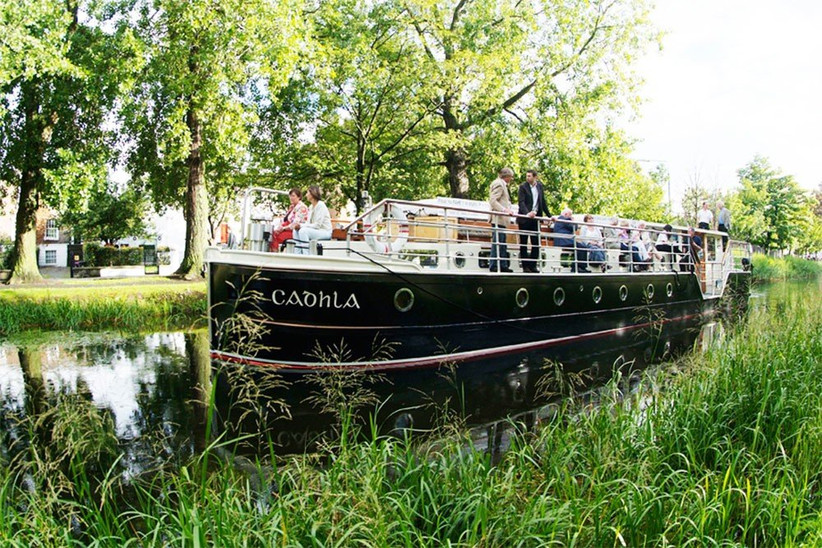 For dinner with a difference, visit The Canal Boat Restaurant. They offer a two hour dinner cruise, where you can enjoy pre-dinner drinks up on the deck before a three course dinner, as the boat travels down a pretty stretch of Dublin's Grand Canal. If you have a group of 30 or more, you can hire the boat exclusively!
Hatch and Sons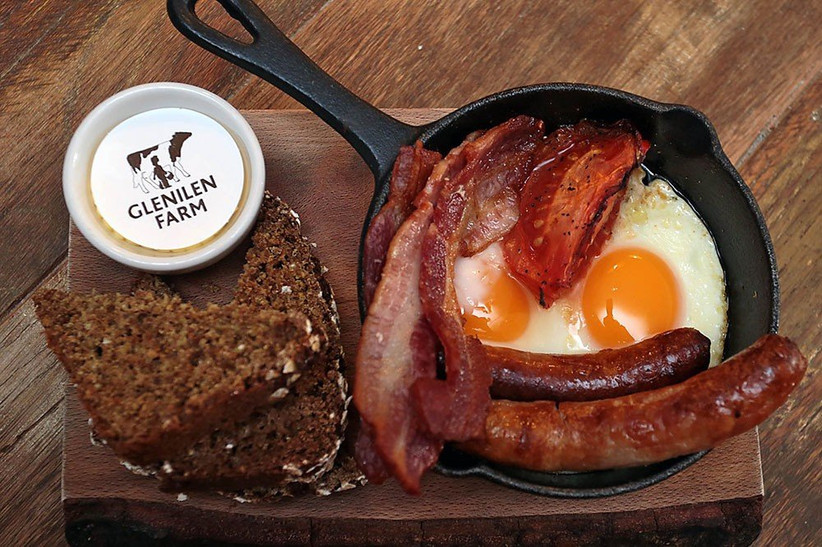 Hatch and Sons comes highly reccomended, having been featured in The Irish Times, The Guardian and even the New York Times! It offers informal easy dining, delicious all day breakfasts, traditional beef and Guinness stew, salads, sharing boards, plus great coffee and cake!
The Fade Street Social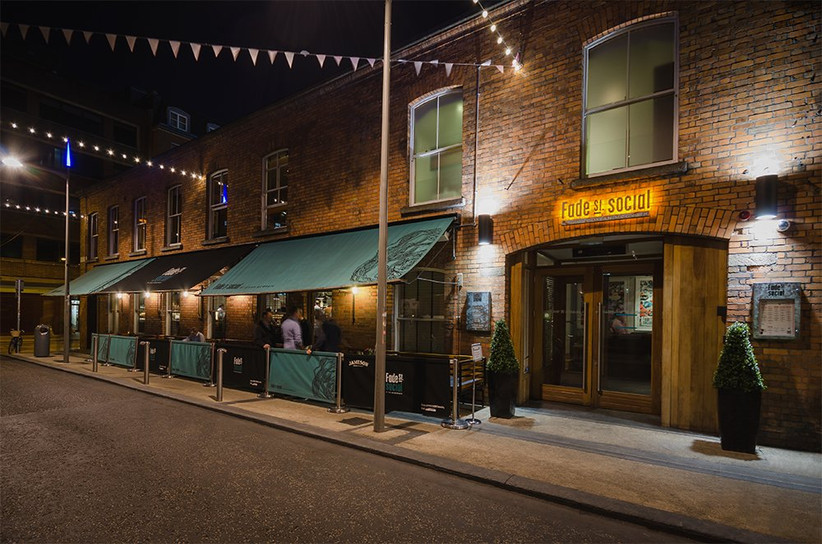 In the heart of the city, The Fade Street Social is a New York loft-style cocktail bar that serves simple seasonal food and innovative tapas, bursting with flavour.
Bunsen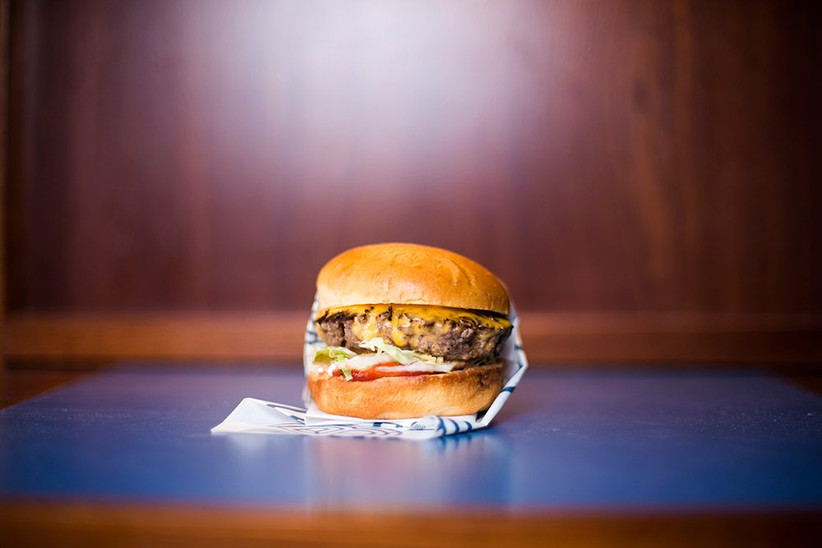 You know how every city has a wonderfully hipster burger place that you just can't miss? Well in Dublin that place is Bunsen. The menu is gloriously simple – burgers with all the toppings, fries three ways, soft drinks and beers – perfect!
It's not the place for a formal sit-down dinner but they do take bookings for groups of 8-10 people. They have three locations; Wexford Street, Temple Bar and Anne Street South.
Sophie's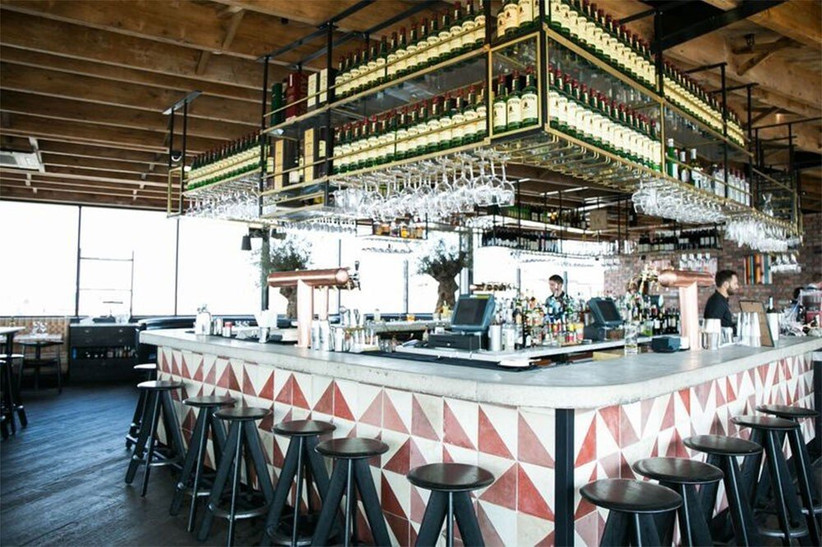 If you're looking for somewhere for a delicious dinner in lovely surroundings, then check out Sophie's at the top of the Dean Hotel. Like the hotel itself, it's effortless chic – a warehouse-style space with wooden floors, metal tables and amazing views of the City.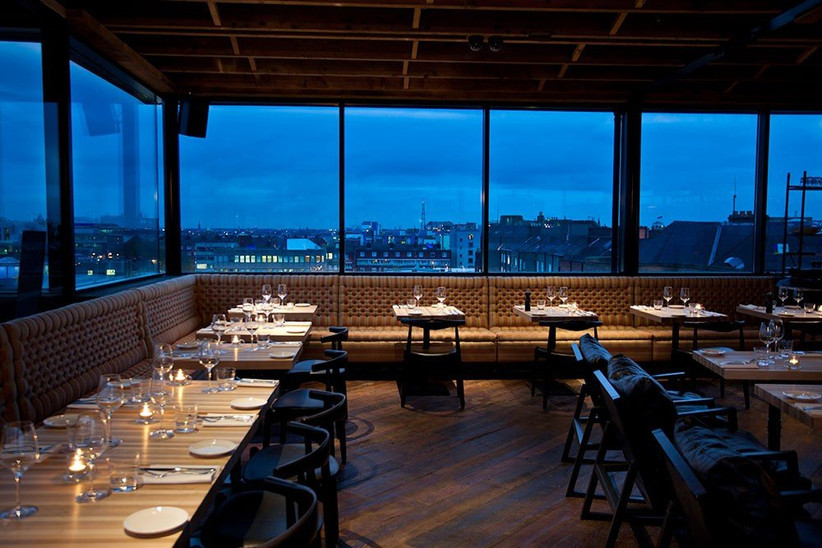 They describe the menu as 'New York, Italian Irish – simple and delicious', with lots of meats and fish as well as a delicious pizza menu.
Neon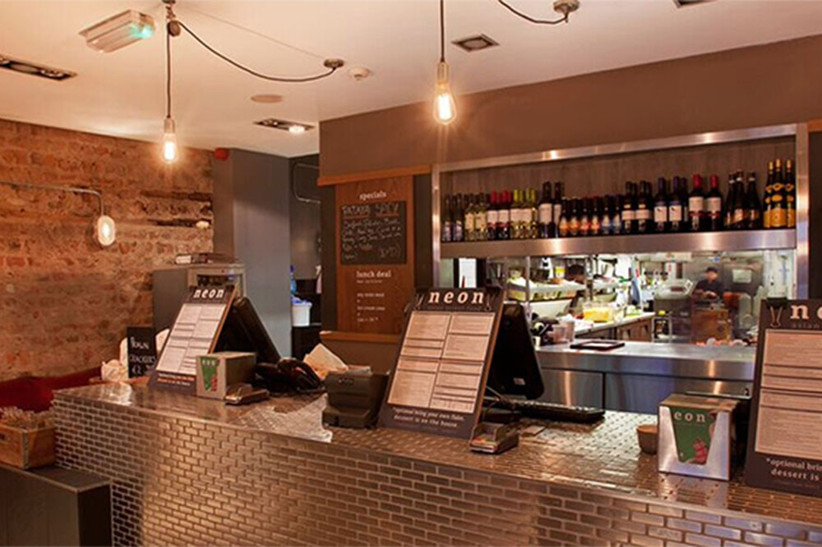 Neon is a funky, bustling restaurant in Camden Street, selling authentic Asian street food. It has a long communal table ideal for hen groups looking for a spot of informal dining. You can also get your food to take away – perfect if you need food for a girls' night in!
Hopefully now you're sold on Dublin as the perfect hen location, the planning can commence. Make sure you're prepared for what's ahead with our guide to the emotional stages of planning a hen party.