12 Must-Have Eco-Friendly Wedding Gifts from Akojo Market
Looking for the perfect gift for an eco-conscious couple? We think there'll be something they'll love in our edit of the best wedding gifts at Akojo Market
Sponsored By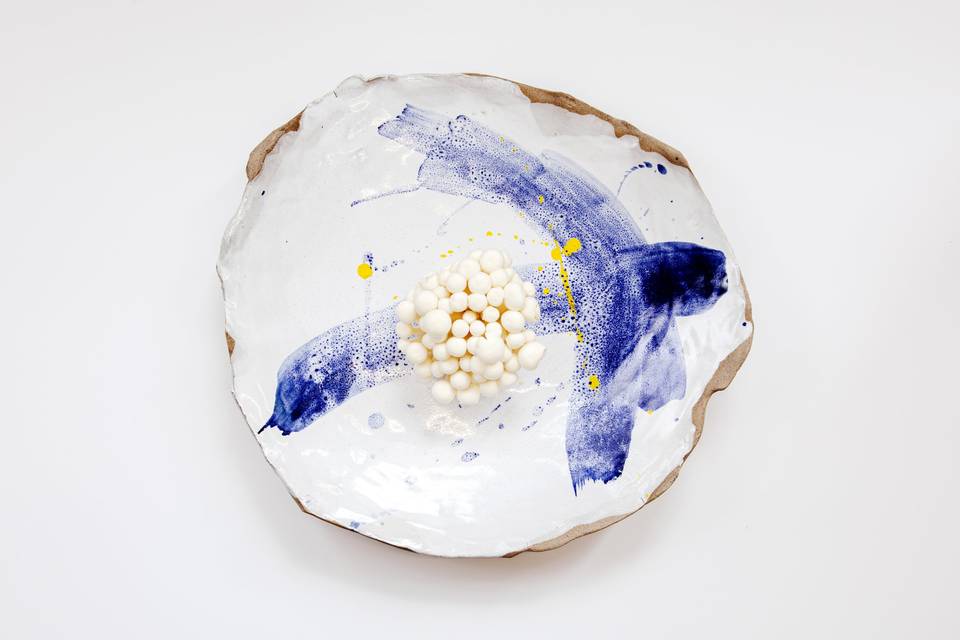 Nailing the perfect wedding gift can be tricky; from finding something they'll both love to making sure your gift is totally unique. Luckily, we know exactly where to find that special something that ticks all the boxes
Akojo Market is the online destination for ethical gifts expertly crafted by talented artisans from across the world. From gifts for the home to unusual jewellery pieces, each piece is lovingly crafted and ideal for those in search of something unique, yet timeless.
The curated collection brings together style and craftsmanship, to be treasured now and forever by an eco-conscious couple or those looking for something different. Check out our round-up of the very best wedding gifts to shop at Akojo Market now.
Wedding Gifts For the Home
1. Qasa Qasa Blantyre Glass Storage Jar £45.65, Akojo Market
Made by talented artisans in Malawi, these jars would make a statement piece on the kitchen countertop of your favourite newlyweds. Choose from green or clear glass and pointed, triangular or circular lids for a personalised touch.
2. La muerte tiene permiso Green Carafe with Two Cups – £87, Akojo Market
We can just imagine this carafe sitting on the nightstand of a stylish bedroom. Wheel thrown by a master artisan in Tonalá, the design is based on traditional water pitchers found in Tonalá and Tlaquepaque, Jalisco, Mexico.
3. La muerte tienne permiso Eren Flower Vase – £98, Akojo Market
This ceramic vase makes for the perfect place to pop preserved wedding flowers after the big day. Crafted by artisans in Mexico, this ceramic vase is finished with pure beeswax.
4. TR Ceramics Blue Yoke Splash Serving Platter – £110, Akojo Market
Designed and made by Tessa Rudnick in her Israel studio, this gorgeous platter would add a splash of colour to the dining table.
5. Indego Africa Abstract Form Natural Plateau – £55, Akojo Market
Made in Rwanda using a time-honoured weaving technique, this plateau dyed in natural, earthy tones is a true multi-tasker. Use it to store fruit, keys or simply hang it on the wall.
6. Indego Africa Double Handle Bowl – £65, Akojo Market
Handwoven from sweetgrass and sisal, this gorgeous bowl can be used as coffee table centrepiece, a fruit bowl or a breadbasket, making it a versatile gift for newlyweds.
7. MMAA Social Natural Star Woven Placemats (Set of Four) – £50, Akojo Market
Woven by a women's weaving collective in Ghana, each placemat has small, unique variations. With an unfolding geometric pattern, we reckon these would add interest to any dining table.
8. AFFANDJAM Resting Face Print – £43.99, Akojo Market
AFFANDJAM comprises of two London-based artists reflecting on their Ghanaian and Jamaican heritage and female body positivity. We love this striking print and think it would make a fabulous addition to a gallery wall.
Jewellery Wedding Gifts
9. Dear Katiopae Jelani Bracelet – £42, Akojo Market
Masai people have worn brass jewellery for hundreds of years and this bracelet is inspired by them and made by Kenyan craftsmen. Jelani means "powerful" in Swahili, making this piece a gorgeous and meaningful gift.
10. Meraki Jewellery Design Gold Wobble Hoops – £65, Akojo Market
Handmade by Cape Town based designer, Megan Keyser, these lightweight hoops are classic and wearable.
11. Meraki Jewellery Design Turquoise Organic Earrings – £70, Akojo Market
These turquoise beauties are designed to stand-out. With a curved gold disc and dangling turquoise stones, we're sure these will be gratefully received.
12. Pichulik Noor Brass Disc Earrings – £60, Akojo Market
Contemporary and stylish, these earrings can easily be worn daily. Made from a brass disc and beige rope and named Noor meaning "the light" in Arabic, these earrings will make a meaningful wedding gift.
13. Ottoman Hands Aegina Gold Pull Through Hoop Earrings – £48, Akojo Market
We love the swirling design of the Aegina hoops. Made from 21ct gold plated brass, these beauties were inspired by the waves of the Aegean Sea.
For more unique and sustainable gifts, check out Akojo Market's wedding gift guide.