How to Choose a Wedding Videographer: The Essential Guide
If you're planning on hiring a wedding videographer, then read on for our tips on finding the right one for you
We have included third party products to help you navigate and enjoy life's biggest moments. Purchases made through links on this page may earn us a commission.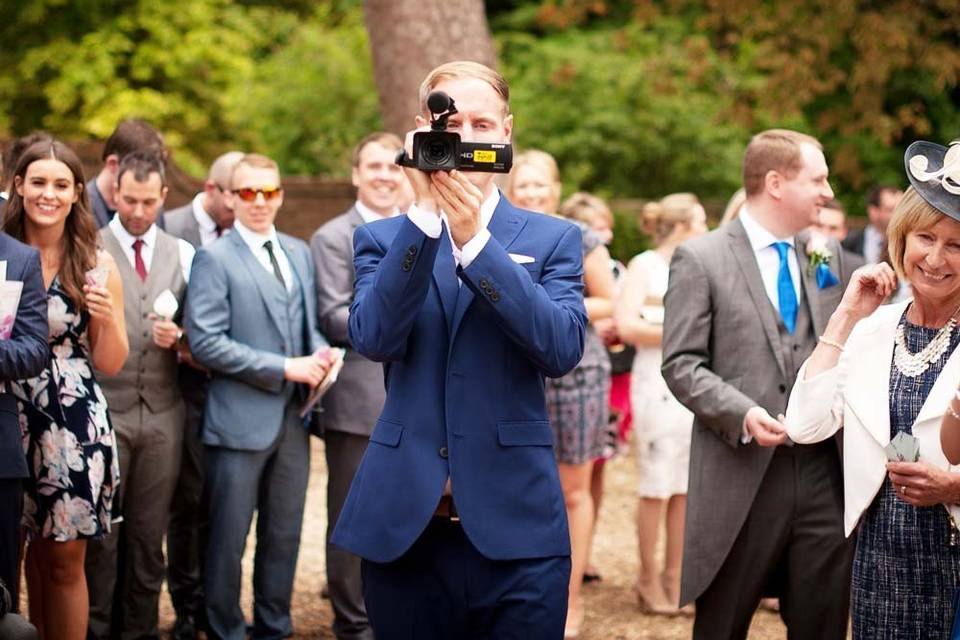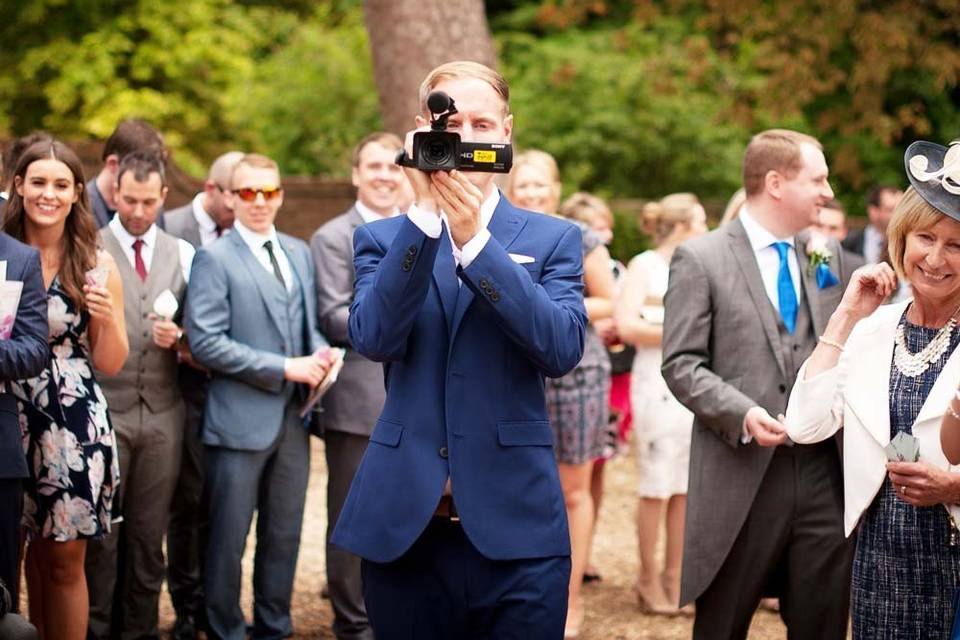 Your wedding day is one of the happiest days of your life and the memories of it will be cherished by you and your partner forever. However chances are, no matter how sharp your memory is, you won't remember every single detail of it off by heart – which is why a lot of couples nowadays are opting to have wedding videography.
From that breath-taking moment that you glide down the aisle in your wedding dress, right down to the evening party where your Auntie Sandra pulls out her best dance moves after one too many glasses of champagne, having this all captured on film means that you can relive the day in all its glory for years to come.
If you've chosen to go down this route and need some help deciding who to pick, read on for our top tips on how to choose a wedding videographer. Once you've decided on one, make sure you quiz them using our important list of questions to ask your wedding videographer.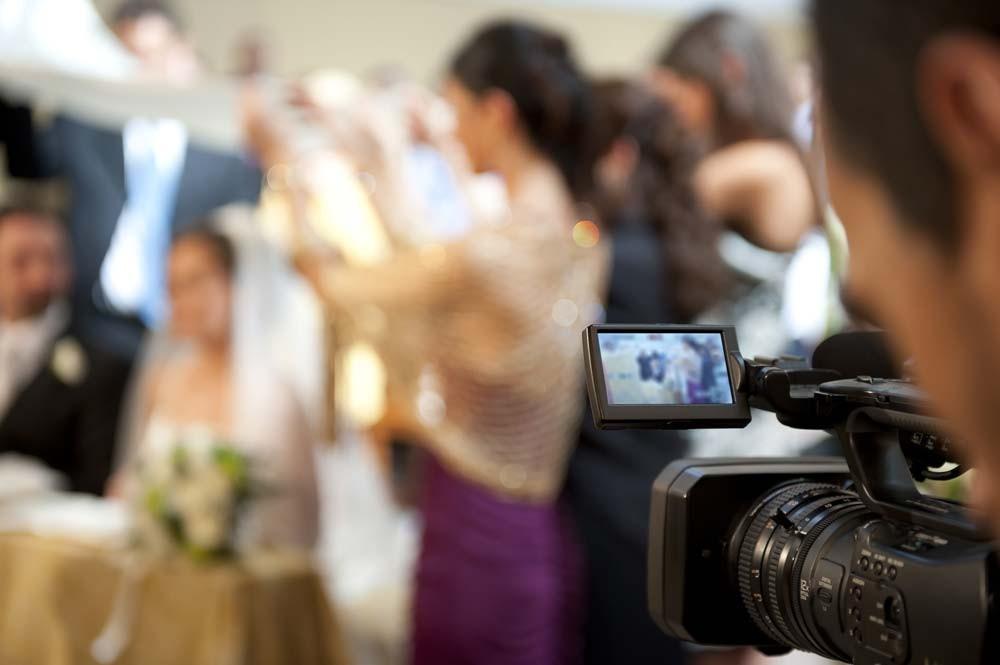 What Does Wedding Videography Involve?
Forget the dreary, out of focus and wobbly videos you may have seen in the past, the new breed of wedding videographers are producing high quality and imaginative wedding day films.
Using digital camera technology and editing techniques, a variety of filming styles are now available and can be supplied on DVD or even streamed onto the web – whichever method is most convenient for you and your partner.
'Although having a good photographer captures moments beautifully and is important, it doesn't capture the sounds, the atmosphere and the emotion of a wedding quite like video,' says Roberto, who owns Roberto Bellaccomo Videography. 'In years to come, having a well filmed video will allow you to relive your wedding day over and over.'
Usually there will just be the one videographer present at your wedding to film all the details, just as there would only be one photographer. However if your guest list is big and you're tying the knot at a large capacity wedding venue, then more videographers could be hired depending on the company that you opt for.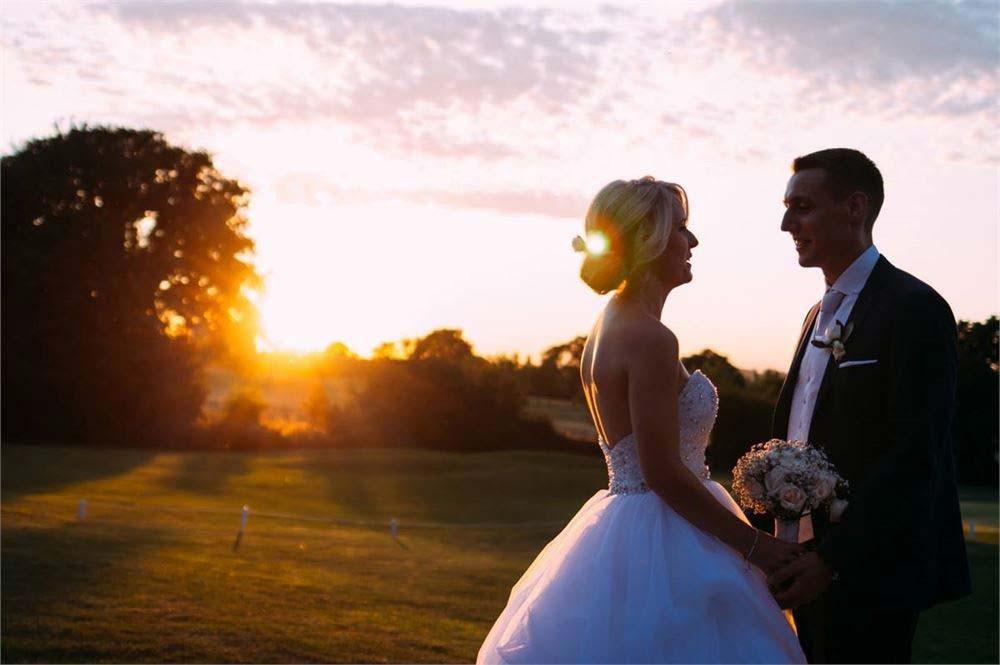 Image credit: Roberto Bellaccomo Videography
Is it Expensive?
There are of course many different wedding videography companies to choose from and they all vary in cost, quality and style.
As with all of the other services that you use for your special day, you are likely to get what you pay for so do some thorough research before you commit to a company.
A high quality wedding film can involve one or two cameramen on the day and an editor for the best part of a week, so you must expect all this to be reflected in the price that you pay.
If you're worried about all your planning costs getting out of control, then take a look at our 50 ways to save money on your wedding budget. If you have a close friend or family member who's camera skills you trust, you could even enlist their help with shooting your wedding video to cut down on costs.
Things to Keep in Mind
Research reputable, professional companies or individuals who specialise in producing wedding day films and are happy to demonstrate their work to you.
Choosing a wedding videographer may seem a little daunting at first, but as long as you keep in mind what style of wedding video you want and are prepared to do your homework, then you're sure to make the right decision.
Don't worry about the techy details too much and don't make a decision based on this,' says Roberto. 'A good videographer's style, skill and creativity are way more important than whether their camera is super flashy or not. A poor film in SuperHD is still a poor film, whereas a well-crafted film can be watched over and over again.'
When you contact companies for quotes, ask them how long their videos are to see if this fits with your expectations. 'I offer around 20 to 40 minute films,' says Roberto. 'Plus shorter 2-4 minute highlight clips to music.'
If there are any moments you definitely don't want filmed, like if you want to steal a few minutes away from the party to have a quiet drink with your partner, then make sure your videographer knows this.
Which Style of Wedding Videography is Right for Me?
The style of your wedding and the overall atmosphere of the day should be conveyed clearly in your wedding video –a good videographer will know how to capture this. If you prefer your video to be raw and not too edited, then a traditional style of wedding videography is right for you.
If you're planning a festival style wedding with lots of vintage details then take a look at Toby and Sophia's wedding video, filmed by Roberto Bellaccomo Videography, for inspiration.
To make a stunning boho headpiece like Sophia's, take a look at our guide to making your own flower crown.
Parsonsfest 2015 TOBY + SOPHIA from Roberto Bellaccomo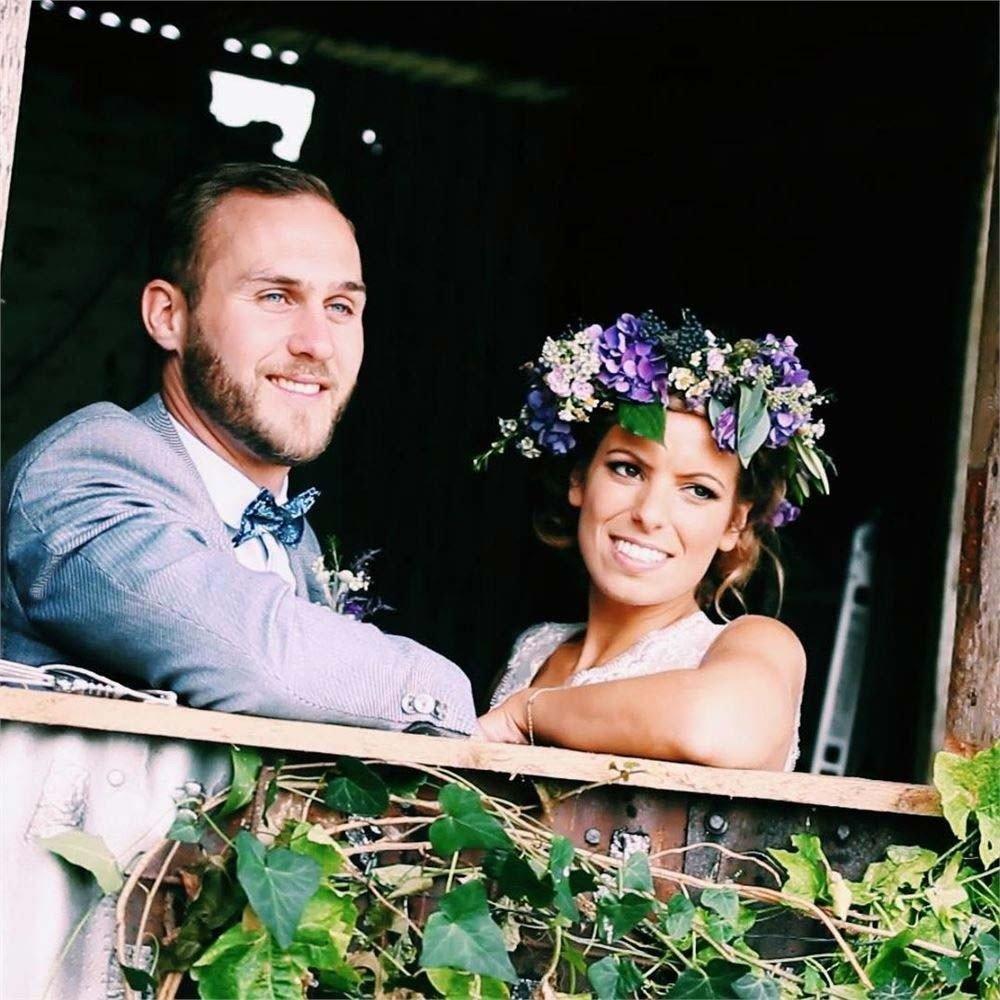 Image and video credited to: Roberto Bellaccomo Videography
Or what about Ryan and Zoe's cinematic style wedding video which is beautifully edited to showcase all the details of the day. We love the gorgeous piano playing in the background, it makes you feel the emotion of the day perfectly!
Ryan and Zoe Highlights from Roberto Bellaccomo
Video credit: Roberto Bellaccomo Videography
Can I Get My Guests to Film My Wedding For Me?
Yes you can! A company that has put a spin on wedding videography is Shoot It Yourself – the idea is that they provide the video cameras, your friends and family shoot the video and then the cameras are returned for Shoot It Yourself to edit.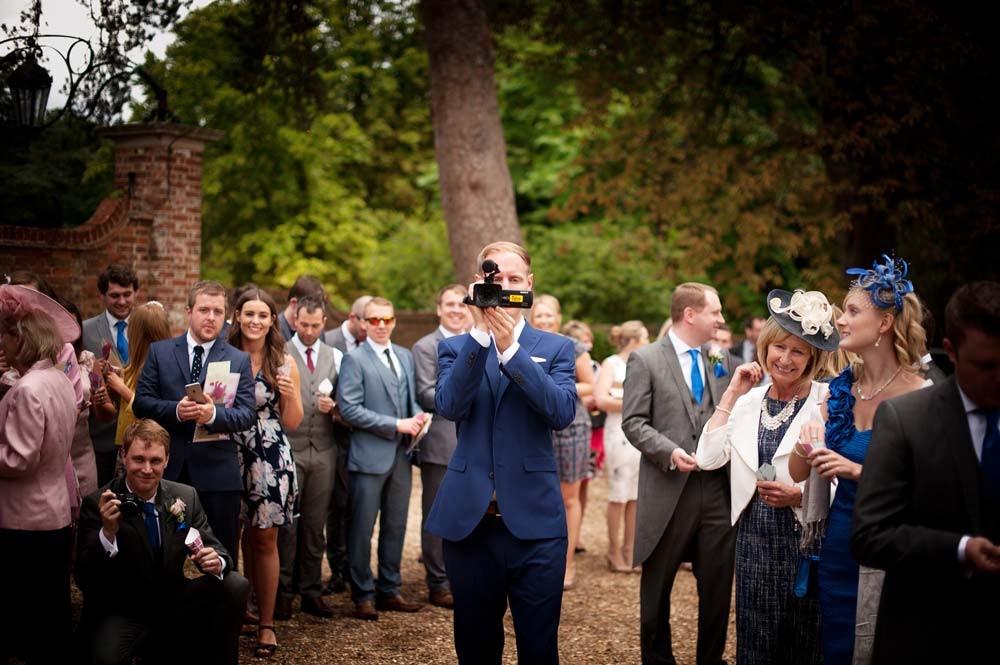 Image credit: Shoot It Yourself
'If your friends and family are in charge of the filming then not only will your guests feel more comfortable leaving messages, it also means that the footage is more fun, informal and meaningful to you.' Says Andrea McDowell, the Managing Director of Shoot It Yourself.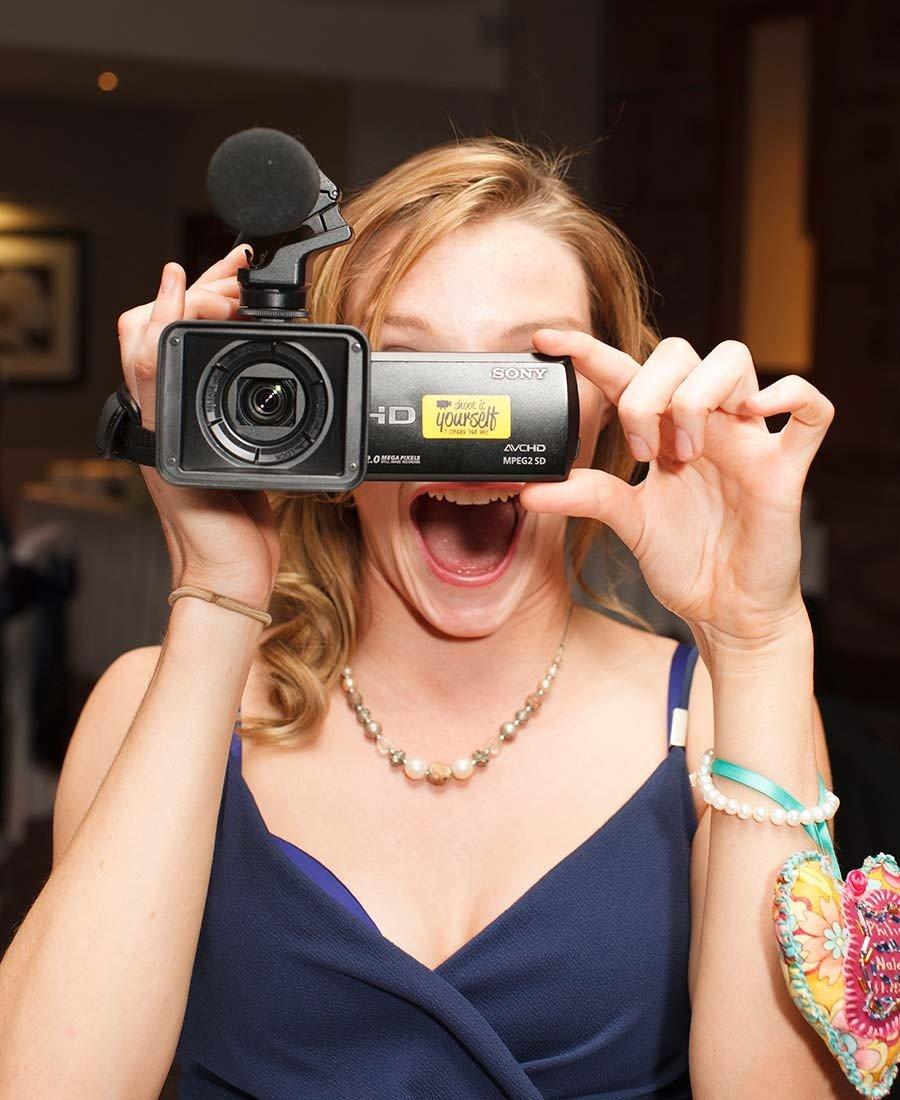 Image credit: Shoot It Yourself
'All of the cameras are broadcast quality, fully automatic and they come with awesome online video tutorials to show people how to make the filming fun.' She explains.
With a 10 year history of directing TV programmes behind the two Managing Directors, Becs and Andrea, it's safe to say that they know what they're doing when it comes to editing a good wedding video. Along with their skilled team they've successfully edited over 750 wedding videos since 2010!
Check out this video which explains more about the concept behind Shoot It Yourself.
Video credit: Shoot It Yourself
How Long Will it Take Before My Wedding Video is Ready?
Every company is different, so the length of time before the video is ready could be anything from a week to a month or even longer depending on how much editing needs to be done. The time frame is another key element which you need to look into when you're choosing a wedding videographer.
However, a good wedding video takes time so a long wait isn't necessarily a bad thing, as long as you're happy with the finished result.
When Should I Book My Wedding Videographer?
'Don't leave booking your videographer until the end of your wedding planning,' says Roberto. 'A lot of couples set a certain budget for the main things such as a photographer, the flowers and the venue and then the decision to have their wedding filmed comes as an afterthought.
'It's very important to choose a knowledgeable videographer who has a good level of experience and creativity. After all, you'll want to capture all of those details that you spent so long planning.'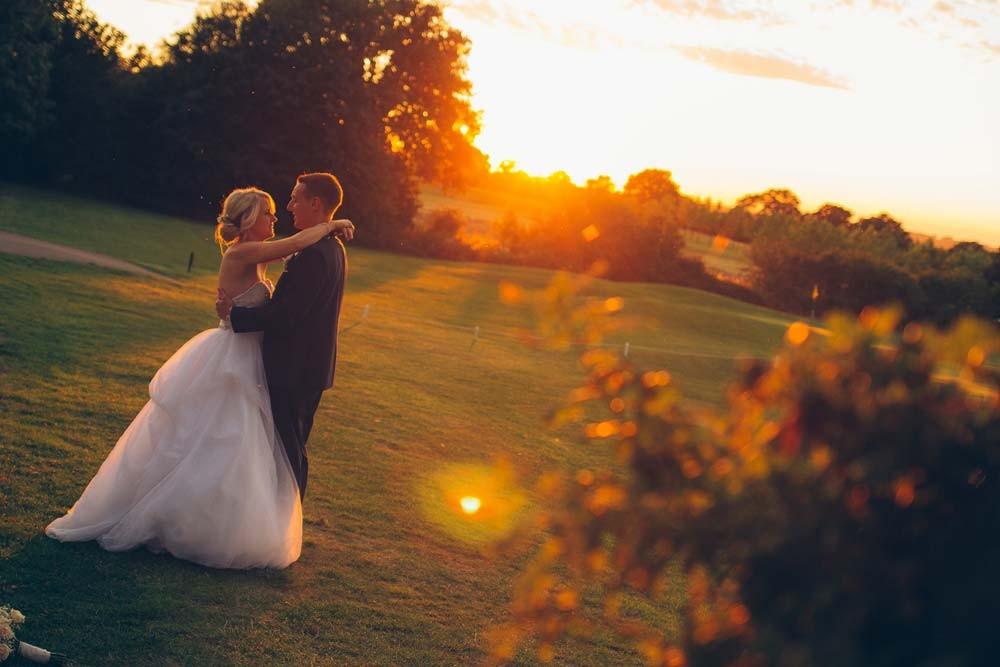 If this is something you definitely want to include in your wedding, then browse our list of wedding videography suppliers and make booking one a top priority. If you want to have both a photographer and videographer at your wedding, then make sure you check out our guide to choosing a wedding photographer.